Johannes Gutenberg revolutionized the world by modernizing the printing press in the 15th century.
Historians believe the debate about who writes the headlines started the very next day.
You, the readers, often doubt.
Usually the conversation stirs when someone is upset.
That made a suggestion received this week a refreshing change of pace.
Carolyn Kindle Betz, one of the leaders of the MLS4TheLou ownership group that just secured St. Louis a Major League Soccer expansion team, decided to propose a headline instead of disagree with one.
"The greatest sports summer in history," Kindle Betz suggested to the Post-Dispatch on Tuesday from the podium at The Palladium.
Why set the limit on a summer?
What St. Louis is experiencing could be described as a post-Rams Renaissance.
It's not bitter. It's emboldening.
"St. Louis is such a strong sports city," World Wide Technology Raceway owner Curtis Francois said from his track on Friday. "A lot of us took it personally that a football team would want to leave. I think what you are seeing is the result of sports fans — whether it be for baseball, soccer, hockey or racing — are coming together and saying, 'Hey, don't get the wrong idea about St. Louis. We are a premier sports city. Let's show what we can do.'
"That's what we are seeing here. As St. Louisans, we know we come together when we need to. Now we are showing the entire country that this is a sports town like no other."
Francois is expecting a record crowd for this weekend's third Bommarito Automotive Group 500. His mission is growing before our eyes. Open-wheel racing fans from Indiana to Australia are driving and flying in for Saturday night's main event.
If you are reading this as a sports fan who's here to see it, welcome. You have arrived at a good time. We can give you plenty of reasons to come back.
St. Louis is one of eight cities the XFL has picked in its attempt to tackle the NFL. Time will tell if the revived league can carve out a lasting niche, but president Kurt Hunzeker is determined to make it happen here. The team just got its new name, the BattleHawks. Let's see where this thing goes.
The PGA Tour Champions has agreed to a four-year deal for tournaments in St. Louis, KSDK sports director Frank Cusumano reported this week. The agreement comes on the heels of a wildly successful PGA Championship at Bellerive Country Club last August. Packed crowds has the PGA coming back for more.
On Thursday, Blues legend Bob Plager and his grandchildren became the first skaters on the Plager Rink at the Centene Community Ice Center, the brand-new practice home of the Stanley Cup champion Blues.
On Friday, the Cardinals beat the Rockies again and lead their rival Cubs by a game for the National League Central lead. The Redbirds had won 11 of their last 14.
I bring up the events in this order because each of these moments happened since Tuesday, when a decades-long quest to match MLS and St. Louis became a reality.
"We were so pleased to hear about the MLS announcement," Francois said during Friday's practice sessions at the track he rescued. "The fact that it happened the week of our race, it just adds energy to the sports scene here."
Some week. Some summer. Now, look ahead.
The U.S. men's national soccer team will host Uruguay at Busch Stadium on Sept. 10.
The Blues begin training camp the same month. The fast-approaching hockey season will be a combination of championship celebration and championship defense. A banner is going up. Rings will be handed out. Craig Berube's team has the pieces to try to do it all over again.
Barry Odom's Missouri football team will start its season in one week, heading to Wyoming just a few hairs outside of the nation's top 25.
Travis Ford's St. Louis University basketball team, which is stocked with homegrown talent, is preparing to defend its Atlantic 10 tournament title and return to the NCAA Tournament.
The Musial Awards, the heartwarming St. Louis staple that celebrates sportsmanship, will be held Nov. 23 and, for the first time ever, debuted to a national CBS audience as a one-hour televised special.
The NHL All-Star Game arrives at the Enterprise Center in late January.
The most impressive active athlete breathing, Simone Biles, and the 2020 men's and women's gymnastics Olympic Trials take the Enterprise Center stage in late June.
Francois is pressing the pedal. With NASCAR, IndyCar and NHRA racing at his track ever year, he is driving discussions to secure another NASCAR event in the next round of race realignment.
It turns out the St. Louis sports scene has plenty of fuel in its tank.
And, yes, that is deserving of a headline.
---
Quick Hits from BenFred
WHO STAYS, WHO GOES ON THE 2020 ROSTER?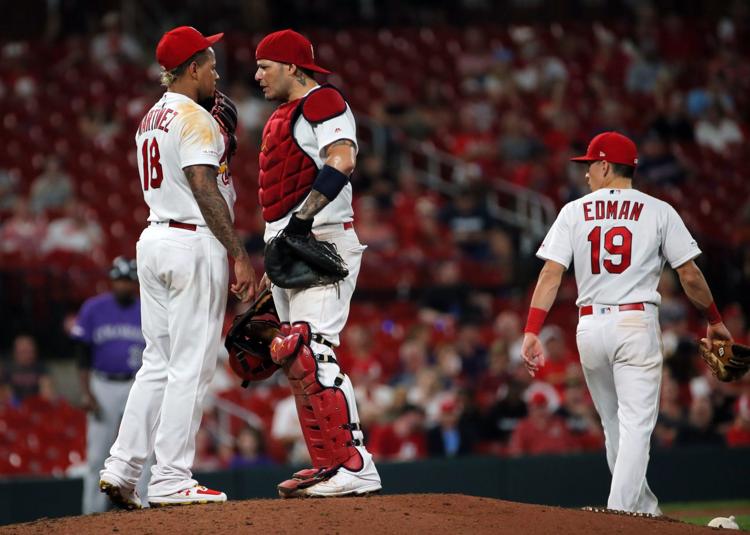 QUESTION: Ozuna, Fowler, J-Mart, C-Mart, Wainwright and Wacha … look into your crystal ball and tell me who from this list of names is NOT wearing a Cards uniform next year.
BENFRED: The Cardinals have been pretty standoff-ish despite multiple chances to show some signs of public interest in pursuing Ozuna beyond this season. I'll still bet on the qualifying offer and see you later until I see reason to believe something different there. That would mean he goes, and the Cardinals collect the draft pick.
Don't see Fowler being moved after he's played better. The contract and no-trade clause are still there.
I don't expect Wacha to be back, and think the Cards would have moved on an extension by now if he was going to be.
Carlos, while operating like a trapeze artist who is not good until the net is removed, has been quite effective at closer in terms of results, which is all that matters at closer. Considering Hicks could miss a season-plus, I wouldn't rush to trade Carlos. But the Cards have shopped him before, and at this point nothing would surprise me. I'll call it a coin flip.
There you go. Now, let's see how many predictions blow up in my face.
CAN OZUNA BE REPLACED?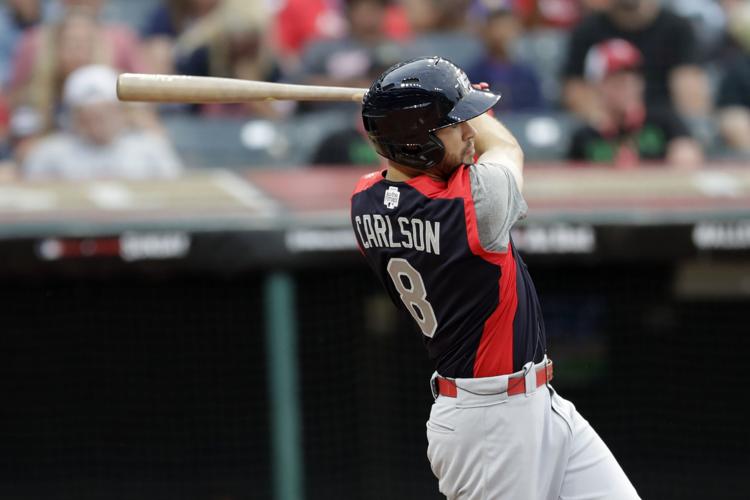 COMMENT: If any of outfielders Edman/O'Neill/Thomas/Bader/Arozarena/Carlson would finally emerge and take over the third outfielder position, the Cardinals could afford to let Ozuna walk. But that's probably not going to happen in the next six weeks. Are there any good one-year rentals of OFs for 2020 who could bridge the gap/add security? Giving Ozuna a longterm deal would seem like "Mo not learning his lesson."
BENFRED: There will be short-term outfielders available via trade and even free agency, considering the current state of free agency. What the Cardinals will have to decide -- if they let Ozuna go -- is whether any of those short-term solutions have higher ceilings than, say, Dylan Carlson (above, in MLB's Futures Game). He's emerging. He's now slashing .529/.579/.941 through 30-plus at-bats at Class AAA.
You named him, and other reasons that the Cardinals could lean toward youth in the outfield over experience on a short-term deal. Your response would be that youth means uncertainty. And I'd agree.
I can see the case for extending Ozuna. Just not sure the Cardinals want to at his price, and there's usually a sense of the direction by now. Ozuna's situation -- expressing his desire to stay and hearing crickets publicly -- reminds us of Lance Lynn. Compare that to Paul Goldschmidt, who was recruited hard from day one.
---
To a follow-up question about the potential for an Ozuna extension to become a bad deal, BenFred replied:
The risk-reward for Ozuna is clear by now. He has middle-order power and production that, when healthy, is desirable.
He has also during a two-season period with the Cardinals given the organization headaches about his treatment, rehab, offseason workouts, etc. He overslept for a game last season. He had the video incident of him and Carlos in the strip club fight -- though that incident happened before he joined the team. It has not always been smooth sailing with Ozuna. It has been much more smooth as of late, and that could impact the direction of the team. So could the finish of the season, and the role Ozuna plays in it.
The unknown of the contract season is real. Guys play up when they're about to get paid. You don't always know what comes next, and Ozuna at 28 should be trying to capitalize on his one big bite of the free-agent apple.
WHAT MAKES CARPENTER SO HARD TO WATCH . . .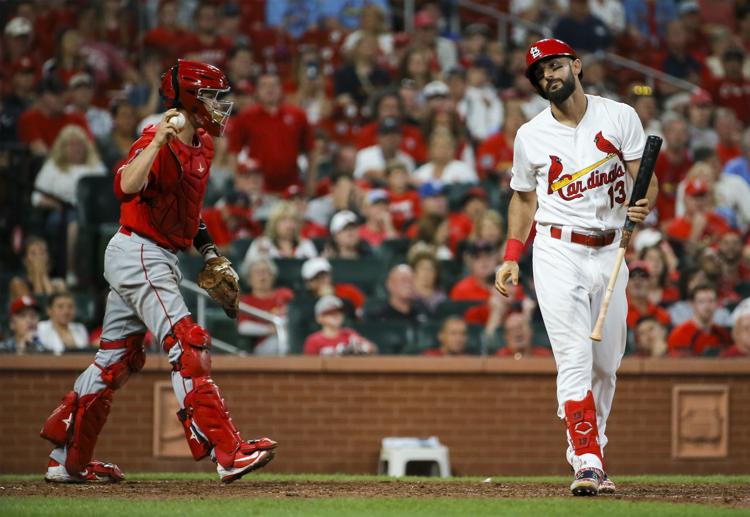 COMMENT: After a long season of watching a lot of terrible at-bats, the Edman-Carp conversations confuse me simply because of the eye check. Watching Edman's at-bats for the most part is enjoyable, and includes optimism of what might happen, whereas Carp's at-bats are harder and harder to watch. Even when Carp works the count to his advantage (2-0, 3-1), he never takes advantage of it.
BENFRED: I had this conversation with P-D teammate Derrick Goold in the press box Thursday night. We were talking about what makes Carpenter such a volatile topic among fans.
I argued that one of the reasons is that Carpenter, when he's bad, is brutal to watch. He argues balls and strikes. It's strikeout or home run or walk, without much in between. Edman can have the same hit-less day, but it looks different. It's balls in play and him busting it to first base.
You mention that Carpenter works counts but doesn't take advantage. He does when he walks, but that's often excluded from this conversation. Walks are not that fun to watch.
Carpenter, when he is right, is fun to watch.
Carpenter, when he is not right, is probably one of the league's toughest players to watch, even if the numbers he's putting up -- like the OBP conversion -- are in his favor at times.
. . . AND WHAT CAN BE DONE ABOUT HIM?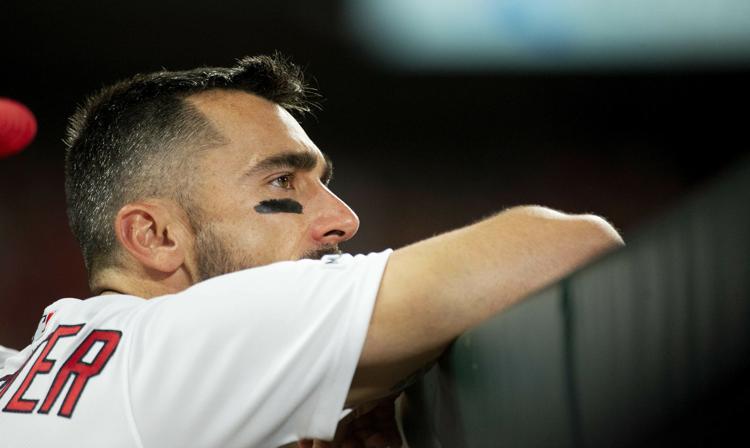 QUESTION: What will Cards do with Matt Carpenter, who looks like Allen Craig 2.0?
BENFRED: It's the million-dollar question. Well, 37-plus million, actually. If the Cardinals had not given him a rushed extension, then this would not be that big of a problem. Carpenter was supposed to be entering an option year. The Cardinals could simply let him go. Instead the Cardinals gave him the multi-year extension in April.
We know how the Cardinals tend to handle veteran players who are tied to contracts that are hard to move. Craig was a rare example of the opposite. Carpenter is more likely to get the Fowler treatment, where the Cardinals hope be bounces back. Fowler did, to his credit.
---
Follow-up: You had an interesting article on Carpenter, but I would have been more impressed if you had access to scouts (they would be unnamed, of course) who would comment on his declining abilities.
BENFRED: I didn't see the need to quote anonymous scouts for observations anyone can make. Carpenter is getting hammered inside, has not adjusted well, and continues to be suffocated by the shift.
The Cardinals say he's healthy physically, which would include his eyes. Are they telling the truth? Fair question. But they are all telling the same story. Is he healthy mentally? I'm not sure he could be, considering the past six months he's had.
Giving $30 million plus guaranteed to a player on the wrong side of 30 when you don't have to -- and the Cardinals didn't have to because Carpenter wasn't going anywhere until (at the earliest) the end of this season (and that's only if the Cards decided against picking up his extension) -- is something that can and should be questioned.
OVERUSING YADI?
QUESTION: Molina's started nine out 10 games since returning. Would it be better for the lineup, the team and Molina if there was a better split with Wieters, say 70/30 or 60/40?
BENFRED: Not if Molina hits.
He's got a .267 average and .421 on-base percentage in his last five games. Super small sample size, I know, but that's a .754 OPS.
Wieters on the season has a .716 OPS. Wieters has had more pop this season, but .222 average and .271 OBP are not better than Molina when Molina is right, and he's looking right as he gets settled back in.
WAINO ON THE BRINK OF RETIRING?
QUESTION: If Adam Wainwright has a few more starts like the one he had Wednesday night, do you think he'll consider retiring? It's sad to watch ballplayers who were once so talented try to hang on at the end.
BENFRED: Adam Wainwright is 37 and pitching on a one-year deal that suggested he could wind up in the bullpen. He has considered retirement in the past, and I'm not sure why this offseason would be any different. If you're asking if he's going to retire in the midst of the season, no, I don't expect that.
And he's actually pitched better than most expected this season. He's gone five-plus innings in each of his last six starts. He's allowed three or fewer earned runs in four of those. He has just two fewer quality starts this season than Jack Flaherty's 12. For a guy who was a big question mark entering the season, he's pitched pretty well.
HOPING FOR MORE FROM MIKOLAS?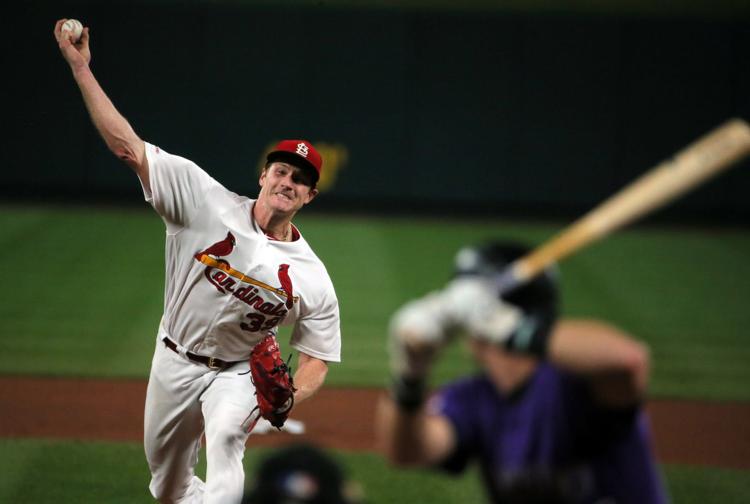 QUESTION: What would the Cardinals gladly take/hope for with Mikolas' starts from here on out?
BENFRED: They hope he pitches like the guy they gave four years and $68 million to this spring. That hope has not changed. The results have.
Mikolas is the kind of pitcher who can go a complete game if he's on, and get touched up if he's not. He doesn't have a lot of room for error between excellent and in trouble. Last season he was excellent. This season some regression was expected, but he's had more average (or worse) than excellent.
SHAKE-UP IN THE WORKS?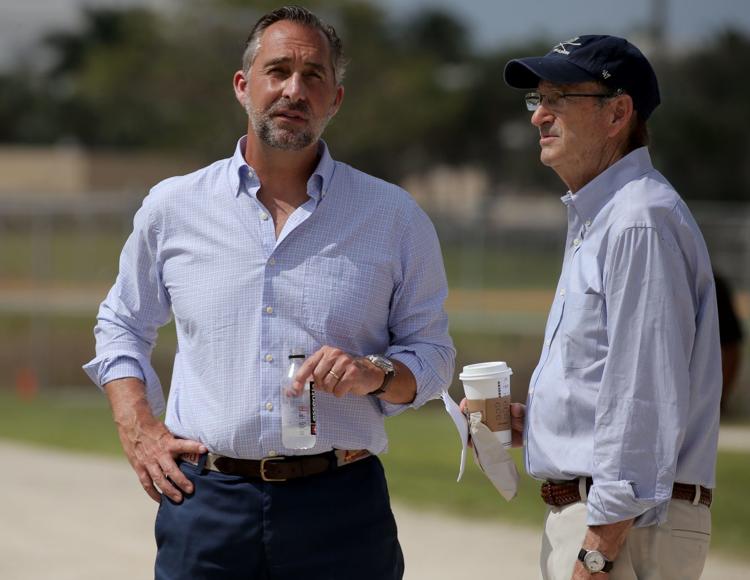 QUESTION: I worked at my job 38 years. If I had made as many mistakes as Cardinals management has in the past 4 or 5 years, I wouldn't be a retiree from that job -- I would have been fired. What's it going to take for Bill DeWitt to shake things up?
BENFRED: He has shaken things up. Coaches have been fired at various levels. A manager has been replaced. Rosters have been refreshed.
If you're asking when the makeup of baseball operations is going to change, there have been no real signs to expect anything there.
WHICH COACH IS THE MOST SECURE?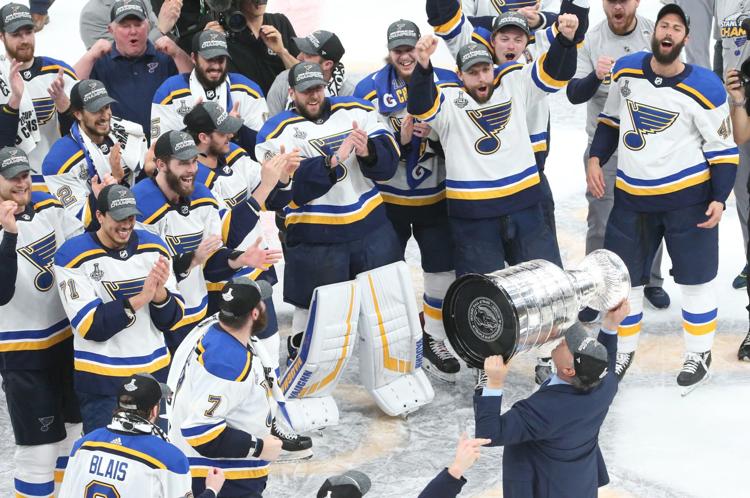 QUESTION: Among Shildt, Odom and Berube ... which one do you see staying in their current job the longest? 
BENFRED: Smart money is on the guy who won the team's lone championship, right? Even in the what-have-you-done-for-me-lately world of pro hockey. Berube's seat is ice cold. Blues should fear losing him more than anything.
The Cardinals have shown they are willing to dismiss anyone outside of the front office if the postseason-less slide continues, but Shildt is still new and has plenty of support.
Odom was squarely on the hot seat until last season's run. He has the contract that shows his security now, and the recruiting that was a weak spot has strengthened in the state.
I think all of these guys are relatively safe at the moment, but Berube more than anyone.
WHAT CAN CARDS DO TO GET GOLDY GOING?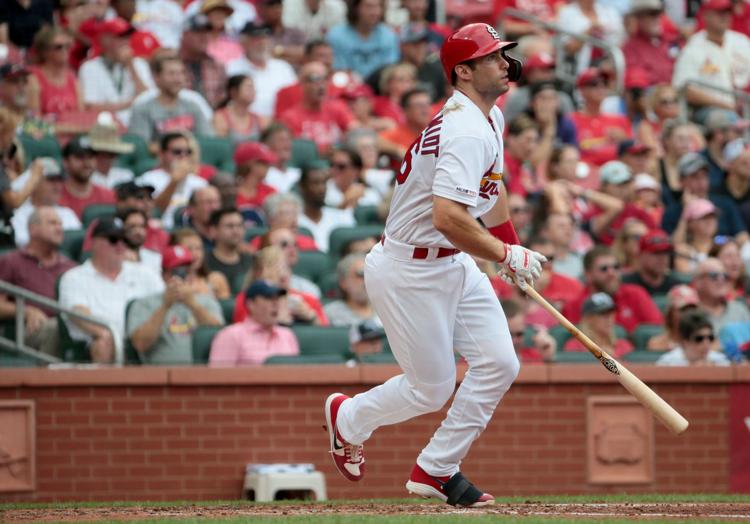 QUESTION: What else could the Cardinals possibly try to get Goldschmidt really going?
BENFRED: Change all the calendars in the building back to July?
In all seriousness, I don't know. He's not a guy who makes big, sweeping changes based off of peaks and valleys. He sticks with what he believes and what his career has told him will work.
He's also not fond of talking about the nitty, gritty details of his swings, so most of it is a mystery to me.
Nice guy, but you're not going to get a lot from him when quizzing him about what he's feeling, seeing, working on, etc.
---
Follow-up: If the regular season ended now, who would get your vote for team MVP?
BENFRED: Man, in terms of overall production, it's probably still Paul Goldschmidt, right? Combine the defense and the power. He's played the most games.
Wins Above Replacement says it's Kolten Wong, and I'm OK with that, too. But the Cardinals having a chance to go from worst-to-first in terms of errors has a lot to do with a Gold Glove at first base.
Gallegos deserves love on the pitching side, too.
RECAPPING THE SO-CALLED 'BAD MOVES'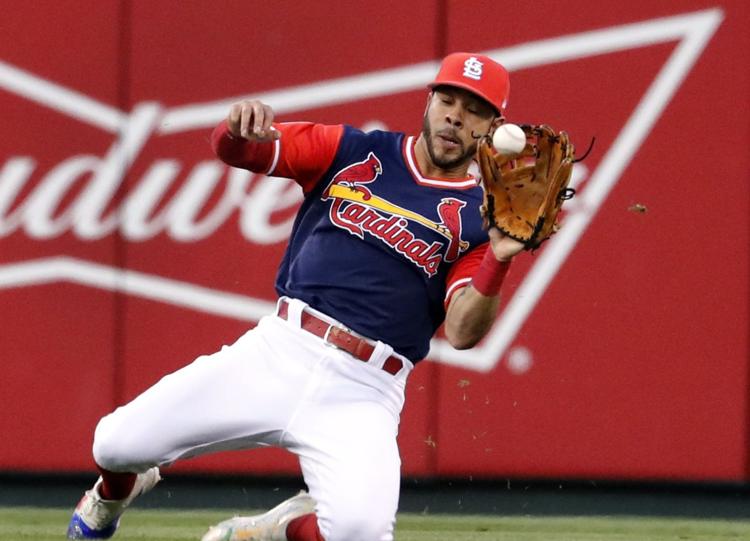 QUESTION: Are there really any players that have recently been moved that you regret? I am critical of moves, too, but the only player I have any regrets with is Carson Kelly. The others I understand. Mercado, they have 2 or 3 of him.
BENFRED: I miss Tommy Pham (above). I think the Cardinals underestimated him and got too little in return. I think he would have helped this team if he was playing center field during the time he's been gone.
I wonder how Marco Gonzales would have rebounded here and who will have the better career when all is said and done, him or Tyler O'Neill.
The Gallegos trade neutralized the Voit trade.
Carson Kelly is having a great season, but he was blocked. The Cardinals made the commitment to Molina. Knizner had started to emerge, and still looks like a good player.
The Kelly-Weaver trade for Goldschmidt was one I thought was a great deal at the time. Not ready to give up on that yet, even though Goldschmidt has not performed up to expectations offensively in year one. I know they only traded those guys for one season of Goldschmidt, but the extension was a byproduct of the trade.
HINDSIGHT ON THE LANCE LYNN DECISION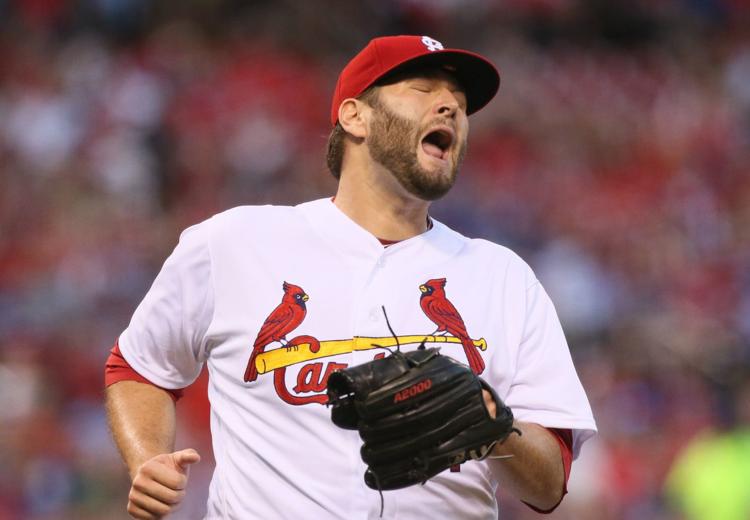 QUESTION: Given the state of the rotation, as well as his performance this year, isn't it fair to wonder if letting Lance Lynn walk was one of the worst decisions the Cardinals have made in recent years?
BENFRED: Not signing Max Scherzer wins this debate.
Lance has been outstanding this season. No doubt about that. 3.60 ERA. 14-8 record. Adjusted ERA of 141 (with league average being 100). But he was also bad last season. Adjusted ERA of 89 between the stops in Minnesota and New York.
Clearly, the Rangers have been a good fit and have figured out how to help him. I'm not sure it's safe to assume that would have been the case here.
If he got a two-year deal from the Cardinals and had one below-average season and one above-average season, I'm not sure that qualifies as massive miss.
Would the current version of LL look good in this rotation, though? Gosh, yes.
BOTTOM LINE ON FAN FRUSTRATION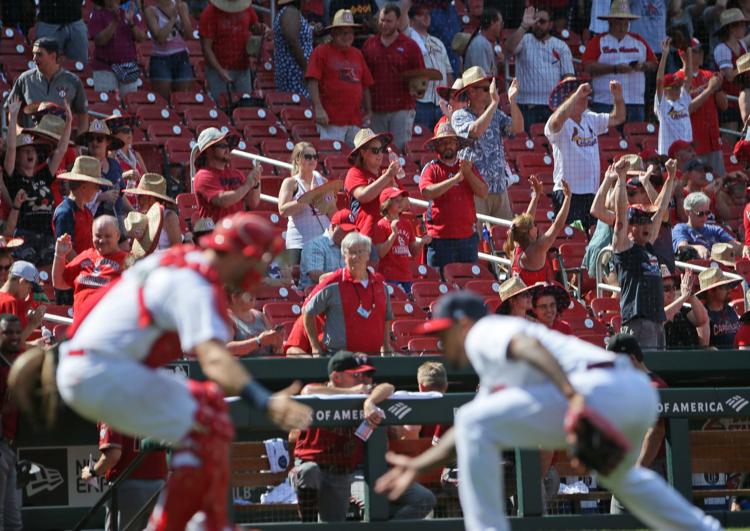 QUESTION: Do you sense the frustration from fans over the effort from the Cards front office is more pronounced this season? A lot of longtime fans seem to be saying: Nothing changes, so why go to the games?
BENFRED: As the years without a postseason appearance grow, frustration rises. But I also weigh what I see, and it's not like attendance is falling off a cliff at Busch. Lots of people talk about not going, but either do go or there are plenty who go in their place.
Even when the Cardinals have wound up missing the postseason, it's not by much, so fans want to continue to be a part of it. Take right now for example. The Cards have won 10 of their last 13. They're beating up bad teams, a half-game out of first. People will go to see that.
---
Follow-up: The announced attendance of paid tickets is still high, but the number in the seats looks really bad on TV for a STL team in a position to win the division.
BENFRED: This seems to come up every season, right about the time crowds dip due to schools starting. We'll have some good litmus tests as the season nears the finale, especially when the Cubs come to town for the final series with what could be the division on the line.
If Busch sounds like Wrigley in that setting, that's a message.
FAN INTERACTION THAT'S NOT ENCOURAGED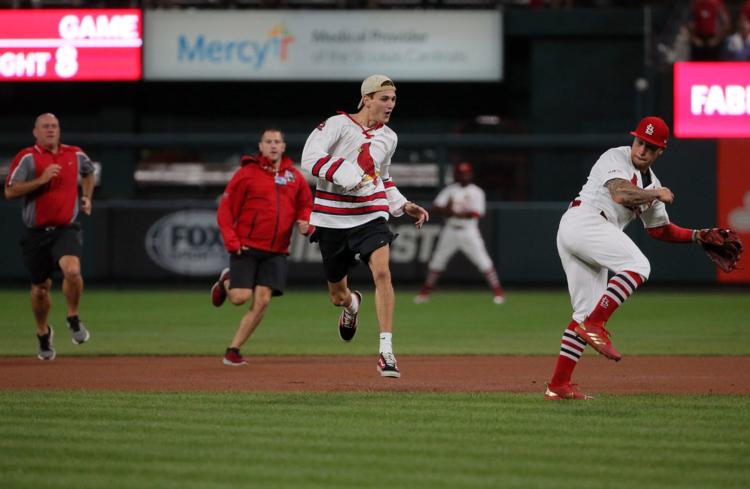 QUESTION: About the fan running on the field last night: I really just find the whole thing annoying. Wondering if you got any reaction from the players or know how they feel about people who run on the field?
BENFRED: They're not fans. You can tell that by Kolten Wong preparing to spike the guy if he got any closer.
Hard to blame the players for (a) fear and (b) wanting to protect themselves.
You never know what that person's intent is.
Photo: Cardinals second baseman Kolten Wong threatens to kick a spectator who ran on the Busch Stadium playing field during Thursday's game. Photo by David Carson, dcarson@post-dispatch.com
POINT-COUNTERPOINT ON MLS
QUESTION: Thoughts on the article that the P-D ran the other day about how the MLS deal is pretty bad economically for the city? He seemed convinced that we are letting the emotions of introducing a new sport to the city cloud over all of the negative (or at least, not beneficial) impact it will have economically on the city. Is it worth it?
BENFRED: I have two thoughts on it, yes. Thanks for asking. One: It was strong writing. Persuasive in tone and authoritative stance. Well done there.
Two: For such a passionate takedown agreement, it included zero mention of any of the specific parts he disagreed with. He compared it to the 2017 effort, which makes no sense to me, considering that effort asked for $60 million in public money, and this effort does not. If it's a "bad deal" as he claims, shouldn't he have highlighted why?
There isn't much to pick at here:
• It's a piece of land that is not being used.
• It's a small tax on people who go to games.
• It's privately financed stadium, maintenance, repairs.
• It's an ownership group led by a family that has done more for this community than most.
But, some will reach to find flaws just so they can say they were opposed.
POTENTIAL FOR MIZZOU FOOTBALL TO JOIN NATION'S ELITE?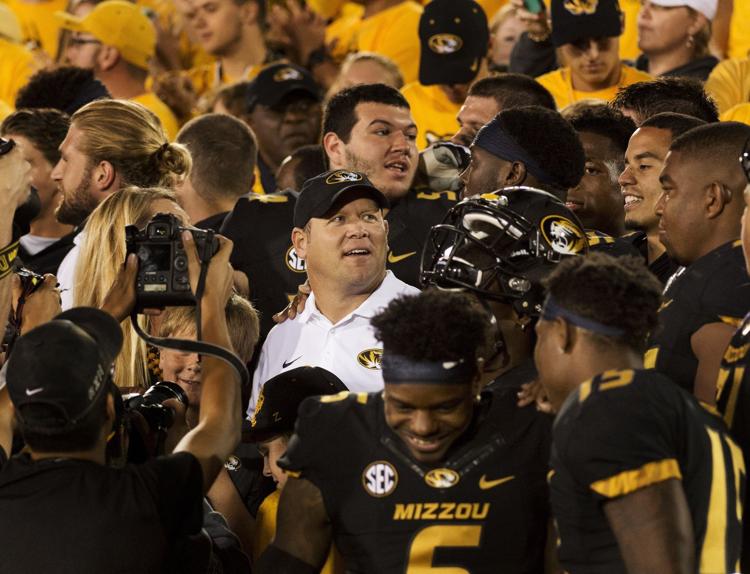 QUESTION: Will Mizzou ever be a perennial Top 25 football power?
BENFRED: Mizzou should be in and or around the Top 25 every year. That's Jim Sterk's goal, and that's a real possibility.
What defines a power? Top 10? Mizzou can get there, has in the past and might even this season if the Tigers head to Georgia 8-0, but expecting them to be top 10 every year seems unrealistic based on recent history.
BEWARE THE BLACKHAWKS! ER, BATTLEHAWKS!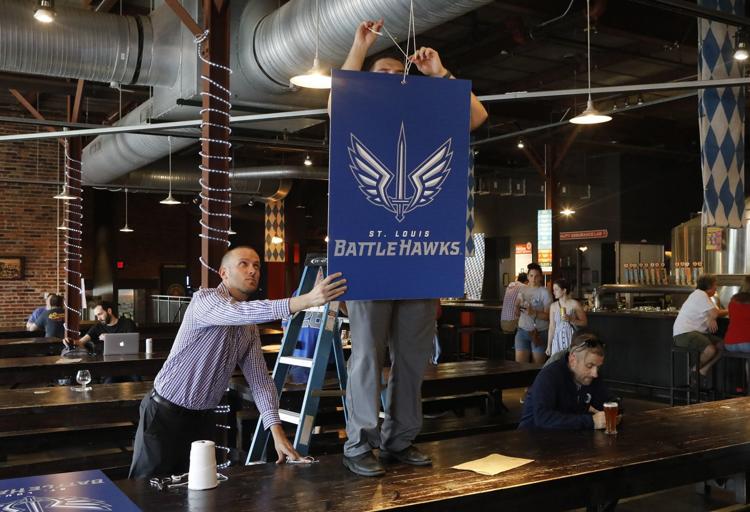 QUESTION: Doesn't BattleHawks sound more like characters from an '80s animated TV show aimed at selling kids high-sugar cereal?
BENFRED: Ha! Good one. The XFL clearly wanted to give its team edgy, tough-sounding games. Here's the full list, for those who missed it: DC Defenders, Dallas Renegades, Houston Roughnecks, Los Angeles Wildcats, New York Guardians, St. Louis BattleHawks, Seattle Dragons and Tampa Bay Vipers.
My problem with BattleHawks is that it sounds way too close to Blackhawks. I'm not sure the national XFL folks thought much about that or did much research, though. Clearly, they weren't paying attention to STL-related timing, or they would not have announced the names one day after MLS announced its St. Louis expansion team.
Photo: Ticket director Ed Kaczynski (left) holds the XFL St. Louis BattleHawks team logo as sales manager Andrew Myer secures the sign to hang at Urban Chestnut, where a fan rally was held Wednesday. Photo by J.B. Forbes, jforbes@post-dispatch.com