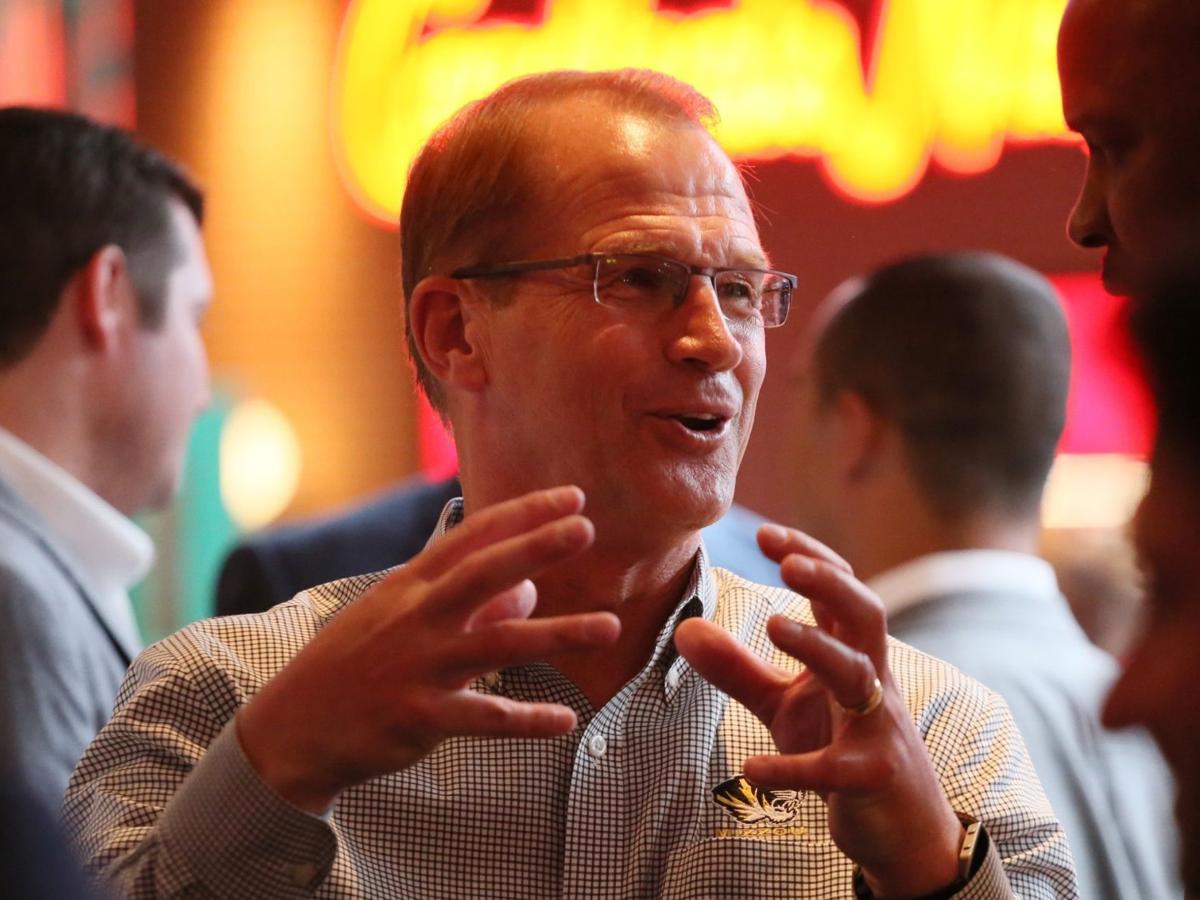 If it was up to the NCAA, this discussion would have stopped by now.
If it was up to the NCAA, Missouri would not have appealed the punishments initially handed down in the investigation of former tutor Yolanda Kumar's academic misconduct. That's because member institutions always would accept their sentences with a smile, even if the punishment didn't match the crime.
If it was up to the NCAA, what has happened at Mizzou will not cross the mind of every athletics director who must decide how to handle an incident of NCAA wrongdoing in the future.
Zero NCAA representatives involved in Mizzou's denied appeal have answered questions about the decision. Not to the media. Not to Mizzou athletics director Jim Sterk. And when the waves of backlash became too much to ignore, the NCAA countered by releasing a say-nothing quote attributed to no one.
"While Missouri's disappointment is understandable, the rules and infractions processes are developed by NCAA members," said an NCAA statement released Wednesday. "If any member feels the rules and penalty structure are unfair, there is a clear path for them to suggest changes. The infractions process was collectively created and adopted by NCAA members, including Missouri. Committee on Infractions and Infraction Appeals Committee decisions are made by dedicated athletic administrators, university officials and members of the public who spend countless hours carefully considering the arguments advanced."
With the appeals process exhausted and legal options off the table, according to Sterk, Mizzou has little choice but to take its medicine now. It doesn't have to do that quietly. Both Sterk and chancellor Alexander Cartwight have described Mizzou's interest in spearheading reform. Joining the discussion since then is the lawyer Mizzou relied upon in its fight.
Mike Glazier was on Mizzou's payroll, so keep that in mind. But also understand that he has been one of the country's most respected and trusted lawyers on NCAA scrapes for decades. He rarely talks publicly about his work. He's making the rounds this week, with permission from Mizzou to speak his mind. Like Sterk and Cartwright, Glazier is swinging away.
"Over the years, when tough decisions come down, there is always some outrage on the part of institutions," Glazier told the Post-Dispatch. "That's generally pretty localized. Here, I believe the concern about this decision will be much broader than normal. And I think it should be."
Glazier thinks the NCAA's refusal to scale back overcooked penalties against Mizzou, including a bowl ban this year, is more proof that a bloated Committee on Infractions and a flawed penalty process are creating wildly inconsistent punishments that take wildly inconsistent amounts of time to deliver. Mizzou just became his best example.
Mizzou has made public a diagram that compares the facts and fallout from its academic misconduct case with one that was recently handled at Mississippi State. Glazier was involved in both cases. Mississippi State, thanks to a negotiated resolution process that was installed after Mizzou's case began, dodged postseason bans (and the financial fallout from them) and received less severe recruiting restrictions and scholarship limitations despite a nearly identical example of multi-sport academic misconduct tied to one tutor.
"It seems like an injustice when you have two cases, and you line them up side by side, and the violations are almost identical — until you get to the penalties," Glazier said. "And the penalties are, they are just so much different. Hard to explain. Hard to justify."
Glazier and Mizzou believed it was the duty of the appeals committee to close the gap between the Mississippi State case, ruled upon in August, and the Mizzou case. And then there was the 2018 conclusion of an investigation into academic misconduct at Notre Dame, where vacated wins and probation were handed out after an athletics training student was caught completing coursework for multiple football players. That was it. No bowl ban. No recruiting restrictions. No scholarship limits.
The appeals committee had to see these differences. But instead of attempting to fix them, that panel asked the membership to examine the issue moving forward. In short, the committee punted, prompting Sterk to ask publicly — and fairly — why the appeals process even exists.
When schools across the country encounter that moment when they are forced to decide how to handle a breach of NCAA rules, two clear paths are supposed to exist. Full cooperation is supposed to be rewarded. Anything other than it is supposed to be hammered. The rejected appeal handled down Tuesday scrambles those paths.
"In the past, I have always felt pretty comfortable in telling them, when you cooperate, you are going to get meaningful credit for your cooperation," Glazier said about future conversations with clients. "Based on this decision, and what I've seen recently, I can't assure them that they are going to get meaningful credit. And if I'm pressed on that, I also probably have to tell them that recent experiences would indicate that not only can I not assure them they will get credit, but I have to tell them that it appears they probably won't."
"I feel sorry, sad, whatever the right word is for Mizzou," he added. "But I also feel sorry for Jon Duncan, who is the head of the NCAA enforcement group. He is the guy who is trying to run the group that goes out and investigates. They are so dependent on membership cooperation. This decision has made his job a heck of a lot more difficult."
Dave Matter brings you the latest updates from the Mizzou sports scene.