Pirates, Royals and Reds.
If a three-game home sweep of Pittsburgh to start a tissue-paper soft swath of the schedule failed to convince you all is well with the Cardinals, you were not the only one.
Ask assistant hitting coach Mark Budaska, who lost his job Monday. The respected bat whisperer, credited by many players on this roster for saving their swings at different points in their careers, humbly served the organization for more than a decade, mostly in the minor leagues. His ejection was announced with a two-sentence news release. Some sendoff.
It's easy (and right) to read Budaska's dismissal as the Cardinals deciding to double down on the direction established by first-year hitting coach Jeff Albert. Time will tell if that's the right move or if Albert winds up going the way of Budaska, who wound up going the way of John Mabry.
Results under Albert have been underwhelming so far. The Cardinals rank 13th in the National League in runs per game (4.47), 12th in home runs per contest (1.25), 13th in batting average (.244), 12th in on-base percentage (.316) and 13th in slugging percentage (.407). You don't have to be an analytics ace to read these numbers. They're bad.
If the coach nicknamed "Buddha" was clashing with Albert and leading hitters down a different path, then results should improve now, right? Especially during this stretch of games. The schedule gods have given a gift to the Cardinals. Albert, unchallenged, could appear to be enlightened.
It would be easy (and wrong) to misread the Cardinals as surging contenders if they churn through this nine-game stretch against Pittsburgh, Kansas City and Cincinnati. These three losing opponents woke up Monday morning with a combined record of 147-205.
And this stretch is just an appetizer.
Only 19 of the Cardinals' remaining 46 regular-season games come against teams that entered Monday with more wins than losses. Dessert is served first, with 24 games against non-winning teams in the Cardinals' next 33.
Sprinkled throughout what has the makings of one very upbeat month of Cardinals baseball is a reality check, dressed in navy blue. The Cardinals' nine games against contending teams during the stretch happen to be against the same team, your defending National League Central champion Brewers. The rival is a half-game behind the second-place Cardinals in the Central standings, and the closest competitor to freeing the Cardinals' hold (for now) on the National League's second wild-card spot.
We know the Cardinals can beat bad teams. They are 31-20 against teams that are below .500.
We know they can't consistently beat good teams. They're 30-35 against teams that are above. 500.
We know they can't consistently beat the Brewers. They're .500 against Milwaukee.
The Brewers, like the division-leading Cubs, are a good team. But like every National League Central hopeful, they are vulnerable. Their pitching always is a question-mark. Lorenzo Cain is having a lost season. They have made up for their weaknesses with a division-leading 188 home runs and the performance of reigning National League MVP Christian Yelich, who reportedly will return to the lineup Tuesday after a back issue. His team is going to need him.
The Brewers, unlike the Cardinals, are cursing this current section of their schedule. Their two-game date with the Twins starting Tuesday night kicks off a stretch of 23 consecutive games against non-losing teams. Milwaukee receives just a four-game reprieve against the lowly Marlins before its final regular-season series against the Cardinals, which will be played at Busch Stadium.
Surrounding the regular-season's three remaining series between the Cardinals and Brewers, Milwaukee plays six of its seven other series against teams that on Monday sat in first or second place in their respective divisions. The Cardinals' seven non-Brewers series during that span come against six teams that as of Monday sat in fourth or fifth.
Runs and wins should come easier for the Cardinals during this sunny stretch. The schedule is begging them to surge until September's uphill finish, one that is littered with games against the Cubs.
The Brewers loom as speed bumps.
Another season finished behind them in the standings, and the Cardinals will need to consider refreshing more than a longtime and loyal hitting instructor.
Quick Hits from BenFred
MIXED MESSAGE FROM THE FRONT OFFICE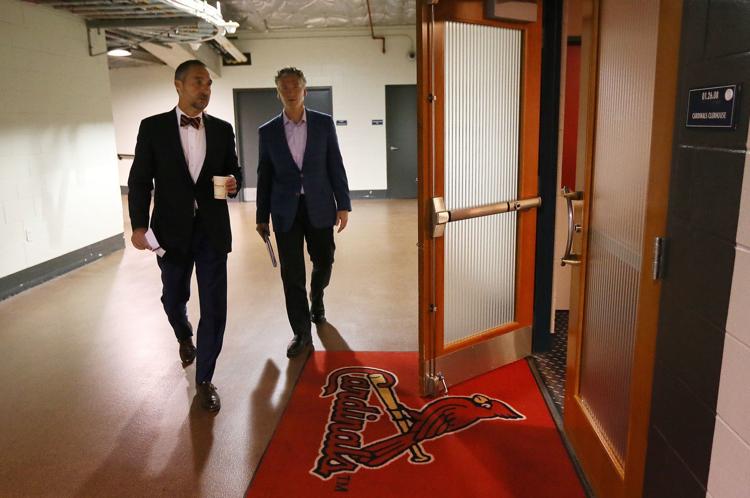 QUESTION: The front office sent the players a message on July 31 that their team wasn't good enough to invest in at the trade deadline. They did not want to gamble with the success of future teams to help the team in 2019. The players have responded in kind. Why is this acceptable to ownership? Is it really off base to assume that as long as the fans keep showing up, the status quo will be maintained?
BENFRED: You forgot a part. The front office told the team out of the All-Star break that it wanted to see proof the front office should be buyers. The players answered that challenge. The front office self-declared as buyers. And then came the reversal. So, it was even more flattening.
You asked why this is acceptable to ownership, and only ownership can answer that. The answer will be the same as it has been -- that the Cardinals aim to be good every year, and will not jeopardize that sustained success model on one year. Whatever "2019 matters" vibe that was convenient when Paul Goldschmidt was traded for has been turned away from, similar to the line from Bill DeWitt Jr. about this team being built to win the division. Teams that win the division are reinforced along the way. This one has not been.
I'm not going to tell fans whether they should or should not attend games. That's your choice. But the attendance and money being spent by the public on the team is something that the team tracks. All teams do.
HOW DOES OWNERSHIP DEFINE SUCCESS?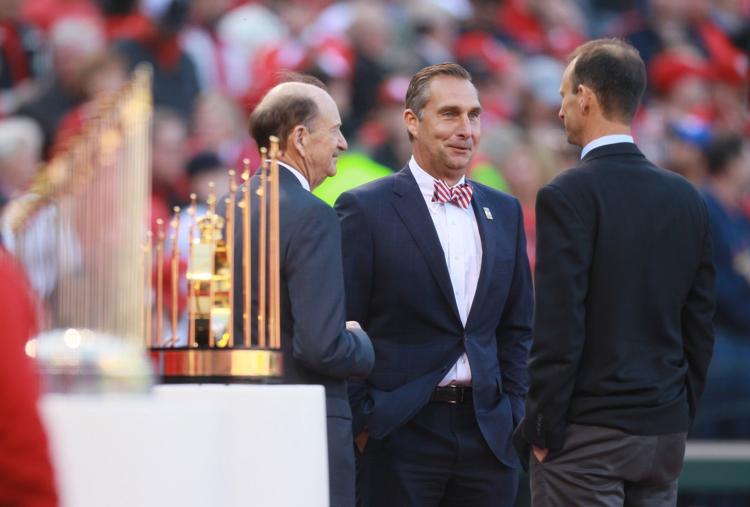 QUESTION: Is Cardinals ownership happy with this team's performance? Money is good, but the team's performance is not up to standards, and has not been for some time now.
BENFRED: Actions speak louder than words. Ownership could have dictated the direction at the trade deadline, demanding the Cardinals make moves to improve their chances of making a run into the postseason and beyond. Didn't happen. Ownership could spend more to make sure the Cardinals are in on the best free agents, not the best non-elite ones. Has not happened.
Some of the teams ahead of the Cardinals tanked. Some of the teams ahead of the Cardinals spend more than the Cardinals. The Cardinals seem caught between wanting to catch up, and wanting to point to their past success as proof they will be successful again in the future.
That word, success, also seems to be a floating concept. It was competing for World Series championships. Then it was making the postseason. Then it was consecutive winning seasons. If ownership is losing sleep over a lowering bar, there aren't many signs.
---
Follow-up: Local media often praises DeWitt's baseball acumen. This season really seems to cast some doubts on that. Couple that with how long they stayed with Matheny and you start to wonder if the organization has lost its fastball from the top down.
BENFRED: I think I've said this before, but I'll repeat it again here: Nothing about the Cardinals' slide has surprised me more than DeWitt's rationalization of it at every turn. I figured he would be mad by now. Sick of it. Ready to retake what was lost. No sign of that at the deadline.
BIG CROWDS AT BUSCH: VALIDATION OR MOTIVATION?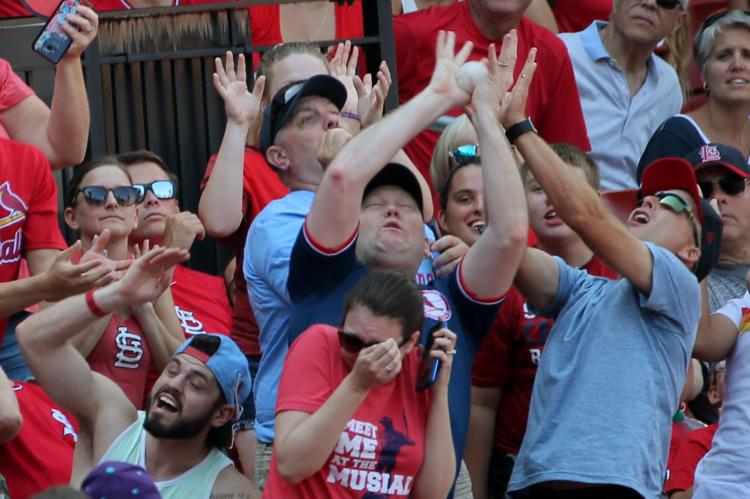 QUESTION: Does Cardinals management see attendance as a validation of what it is doing, or a motivation to contend and have the baseball product reflect the support?
BENFRED: Probably some of both. It's proof that people are interested, engaged, willing to spend money to support a team they love. It's also proof that some of the frustration around the team viewed online and in emails, etc., is not always the same as it is in real life.
I do think the average fan is becoming frustrated with the Cardinals, not just the Twitter warriors. I recently spoke with two season-ticket holders who told me they are going to fewer games than ever before. They are not having a hard time selling their tickets though, even if they might not make as much doing it as they once did. And they miss the perk of selling some postseason tickets here and there. So, frustration.
But we're not talking about boycott-level stuff here. Look at the home crowds before thinking that's anywhere close to happening.
WHY HOLD BACK AROZARENA?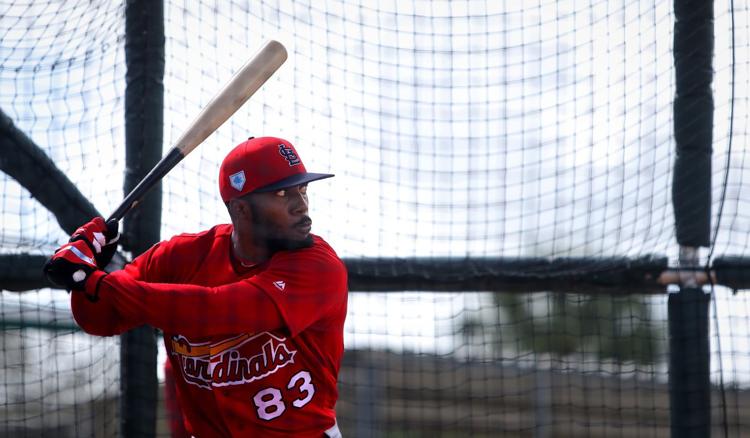 QUESTION: Nobody in town is more popular than the backup quarterback. Is Randy Arozarena the "backup QB" for Cardinal fans?
BENFRED: Impossible to know until he gets a shot. He's earned that. It wasn't that long ago that people in this chat were screaming for me to see the light on Tyler O'Neill. I said I'd wait, considering he's streaky and injury-prone. And now he's on the injured list for something like the fourth time in 13 months.
Arozarena might make a difference. Assuming he is The Difference seems unfair to him. But what else does he need to do to get a shot? Spare the 40-man stuff. I think the Cardinals can survive without Drew Robinson.
WONG WORTH A TRY AT LEADOFF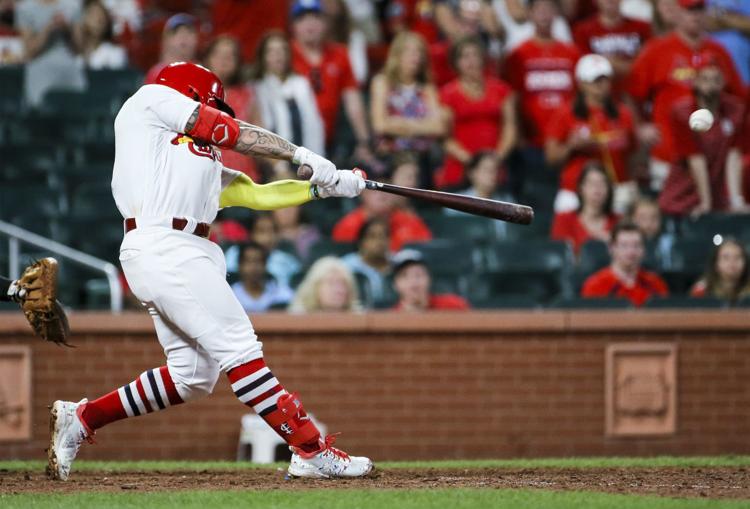 QUESTION: Who should be hitting leadoff for the Cardinals?
BENFRED: Dexter Fowler looked pretty good there Tuesday. Here's another name: Kolten Wong. Why not try at leadoff the guy who has profiled like a really good leadoff hitter since July? Kolten Wong, who leads the team in steals, has slashed .357/.427/.464 since July. He has 16 at-bats at leadoff all season. None since late May.
I don't know why the Cardinals wouldn't give Wong a shot.
WACHA'S NOT THE ANSWER. NEITHER IS PONCE. NOW WHAT?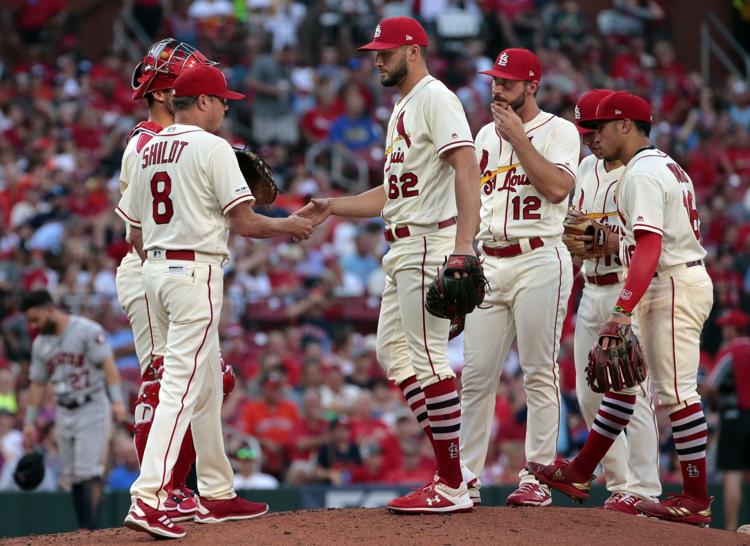 QUESTION: So Wacha isn't their 5th starter. Maybe the FO wasn't sure about that but they should be now. Who do we have internally to make the next start -- someone not named "Ponce" or Wacha -- and when do they get the call?
BENFRED: Crickets.
The Cardinals are going to have to try to get crafty. Use an "opener"? Piggyback? Gotta do something. Or return to Wacha. Or give Ponce another chance.
There is no secret answer, guys. The Cardinals had a hole. They ignored it. They hoped it would cover itself up.
But it's exposed, and the Cardinals are 1-5 after hibernating at the trade deadline.
WHAT IS SHILDT TALKING ABOUT?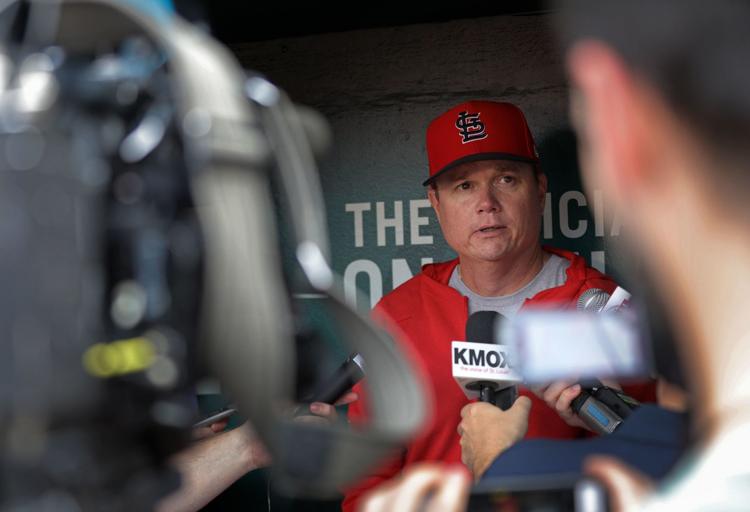 QUESTION: What is Mike Shildt talking about? He said Wacha had "good stuff" during his start in Los Angeles, and keeps saying Carpenter is the best option at leadoff. He knows we are watching the games, right?
BENFRED: Shildt probably would have been better off saying Wacha's pitching, in his eyes, looked better than the results.
But semantics aside, the manager has been handcuffed by the front office in terms of the rotation. The Cardinals needed starting pitching help. They acquired none. So now the manager has to try to create a plan to cover up a hole. If he has to go back to Wacha, and he might have to, he doesn't want to bury the guy. Shildt has been placed in a tough spot by the front office here.
Shildt doesn't get a pass on Carpenter. The stuff about Carpenter being the team's best leadoff hitter by the numbers was misleading because the guys who might be better (specifically Wong and Fowler) have not been given meaningful chances in that spot. Starting Fowler at leadoff on Tuesday was proof the manager's quote on Carpenter didn't pass the sniff test.
WOULDN'T WOODFORD HELP?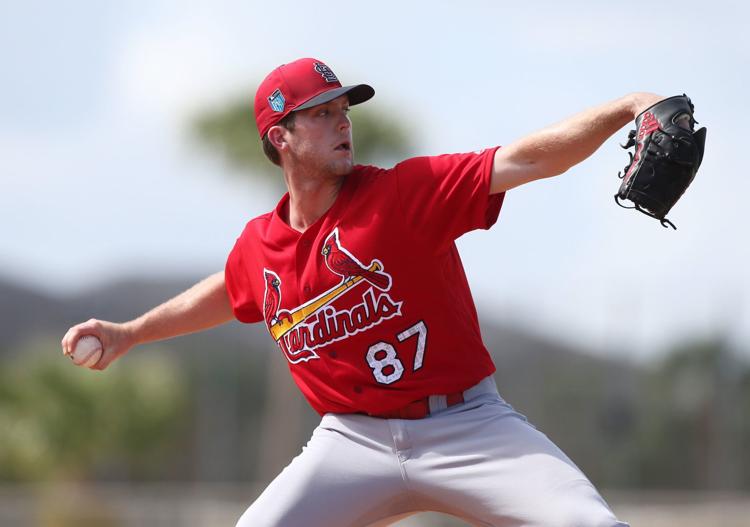 QUESTION: Does Jake Woodford get the call soon? Cardinals need help for the rotation.
BENFRED: Woodford has allowed 22 earned runs through his last five starts as of Tuesday. One of those was a 10-run game. Not sure he's the answer. His hot start cooled.
Sounds more like the Cardinals are at least kicking around the notion of an opener or piggyback type of situation. This should be frustrating to fans because the Cardinals, in the past, have stiff-armed the notion of these exact things. Their opinion has been that they have a rotation strong enough to avoid it. Clearly, they don't. So, the Cardinals are getting close to entering the home stretch of the season with a pitching staff they admit is flawed, and this comes after two great chances (Keuchel, trade deadline) to improve the situation.
Woodford, like Arozarena, is not on the 40-man roster, so adding him would mean taking someone off, and the Cardinals treat this like a nearly impossible task.
THE GERRIT COLE WATCH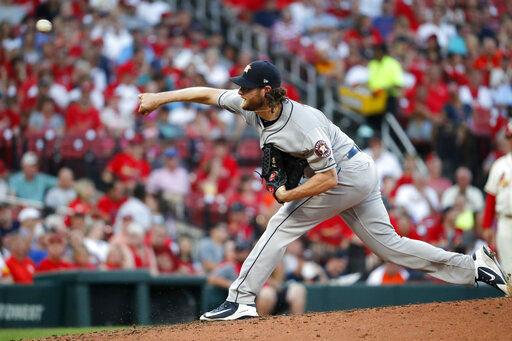 QUESTION: Where do you see Gerrit Cole's contract landing, based on recent lackluster offseasons for the free-agent market? Closer to Darvish or Scherzer contract?
BENFRED: Oh, who knows. I know Cardinals fans want him, but I can't imagine the Cardinals winning that free agency. All signs point toward an expensive and long commitment.
If Trevor Bauer follows through with his pledge to accept only one-year deals, that could test the Cardinals' theory that they are not afraid to spend money on short-term deals, right?
With Cole, I think you have to factor in that the Astros seem to have figured out how to handle/coach/mold pitching better than anyone else at the moment.
At some point, tip your cap. But don't pay a guy for Astros pitching results and then expect him to match them not with the Astros.
CARDS LOSING THEIR EDGE IN PLAYER EVALUATIONS?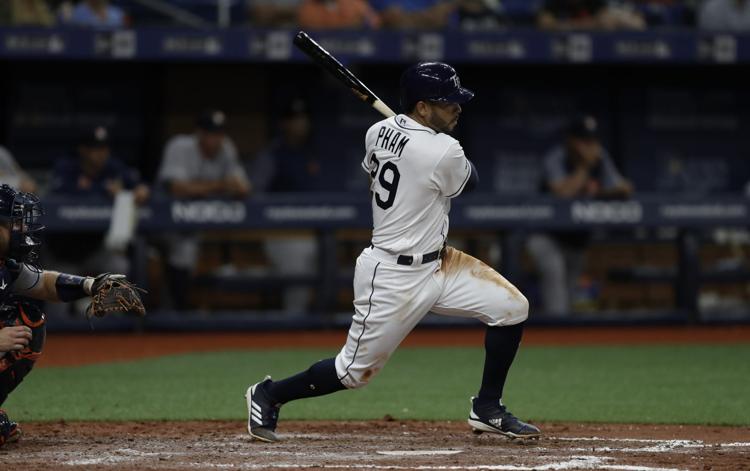 QUESTION: So with Voit/Pham/Mercado at .901/.896/.806 OPS, respectively, since they left the Cardinals a year ago, and no Cardinal over .800 except Ozuna (.835), isn't it clear that if they had stood pat with Ozuna/Pham/Mercado and Voit, they might have made the playoffs last year and would be ahead of where they are this year offensively? 
BENFRED: You're hitting on something important. The Cardinals have been accused, sometimes accurately, of prospect hoarding. That claim has popped up again after this hibernation at the trade deadline.
If that's the case, Mercado should have been hoarded. Instead he was traded to Cleveland for minor leaguers who have done nothing of substance and is now creating conversation for AL ROY. He's hitting second for the Indians and stealing bases left and right.
The Cardinals used to be money when it came to knowing which players to keep and which to surrender. That edge has dulled.
Forget the Voit trade, and I'm a Voit honk. But Voit, who was blocked, for Gallegos, who has become a stud in the bullpen, is not a bad deal. Even if Shreve was supposed to be the better add. I'm talking more about Pham and Mercado. Seeing what those guys are doing this season compared to Bader and O'Neill makes you wonder what the Cardinals missed.
OZUNA'S UNPREDICTABILITY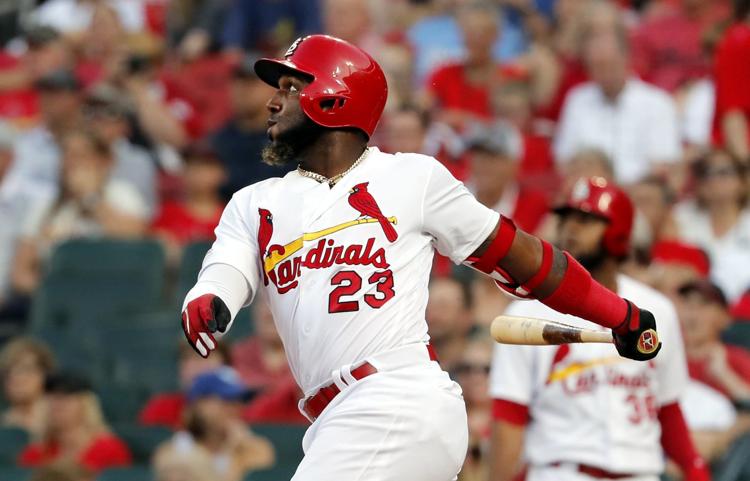 QUESTION: When Ozuna's bat is on, it's so fun to watch. But having opponents tag up from 2nd to 3rd on a fly to left is hard to stomach. Do you sign him despite this issue? 
BENFRED: I'll stick with what I said earlier. Until I see some sort of sign the Cardinals have interest in bringing back Ozuna, I'll assume that's not happening. Should they? Maybe. But his unpredictability is hard to give a long-term deal to. He's been hurt twice in two seasons. The shoulder issue last season left some scar tissue, not in his shoulder but between him and the team.
I'm not convinced the Cardinals have the answers for that position internally if he leaves, but there are other ways to add players.
NEW MIKE VS. OLD MIKE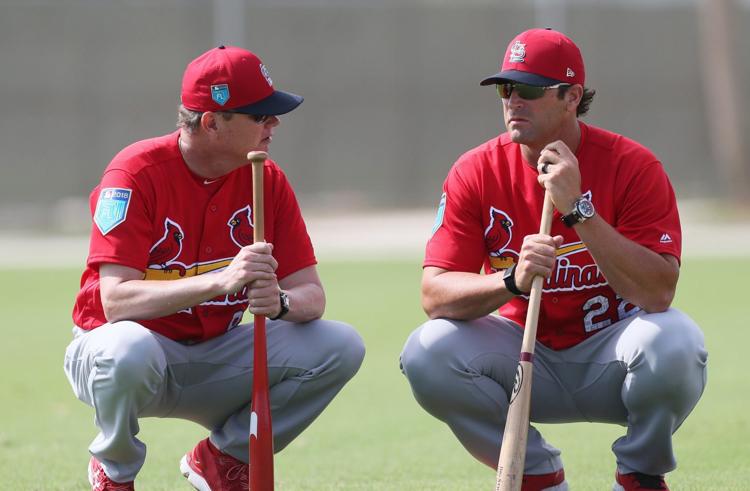 QUESTION: We've heard a lot about the differences in the communication styles of Mike Matheny and Mike Shildt. Just curious: Is Shildt still as open and forthcoming nowadays with the club having some issues (such as Carpenter back despite a 2-for-29 showing in the minors, Edman playing RF for the first time since he was 12 years old, no apparent 5th starter, some young pitchers like Hudson hitting a wall)? Is MS as testy in these dog days as MM was?
BENFRED: Two different things here, so we should be clear about the two. Shildt has been praised for being candid and direct with his players. That wasn't the case with Matheny. Guys felt confused, misled, etc. by the end. That's no more. Players know where they stand, and if they don't they know they can find out.
As for how Shildt talks about his team, he and Matheny are going to get criticized for some of the same stuff -- relentless positive comments, etc. Other than that, it's a pretty big difference. Matheny was uncomfortable explaining his decisions. He bristled when questioned about them. He did not see the value in discussing his team. Shildt gets it.
---
Follow-up: I just want to be clear. You are arguing that Shildt is an upgrade over Matheny?
BENFRED: You new around here? Yes.
Check out the improved baserunning and defense, for examples.
Shildt isn't the one who should have added starting pitching.
DREW'S ROUGH DEBUT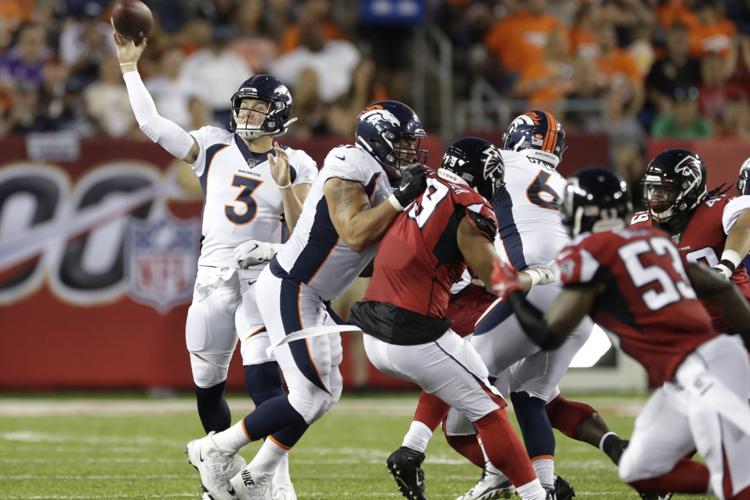 QUESTION: What did you take away from Drew Lock's rough outing in his NFL preseason debut?
BENFRED: I was at Cubs-Cards that night, so did not watch it in person. But I caught up. In short, not good. I don't want to over-react to one meaningless preseason game, but it seems Drew has a long way to go before he's ready to be the guy for an NFL team. The good news is the Broncos have that guy in Joe Flacco. The Denver coaching staff has made that pretty clear.
I don't think Josh Heupel did Lock many favors in terms of NFL development, running a paint-by-numbers offense. The NFL is kind of crazy for knocking college offenses, considering they steal from them all the time, but this situation seems to show the gap between the complexities of the NFL game compared to Heupel's run-and-gun, no-huddle attack.
Lock hoped a season with Derek Dooley would make him more NFL ready, but the offense didn't change all that much that season. I'm not out on Drew, but he's going to have to learn fast. We know he's got the arm.
FORWARD PROGRESS AT MIZZOU?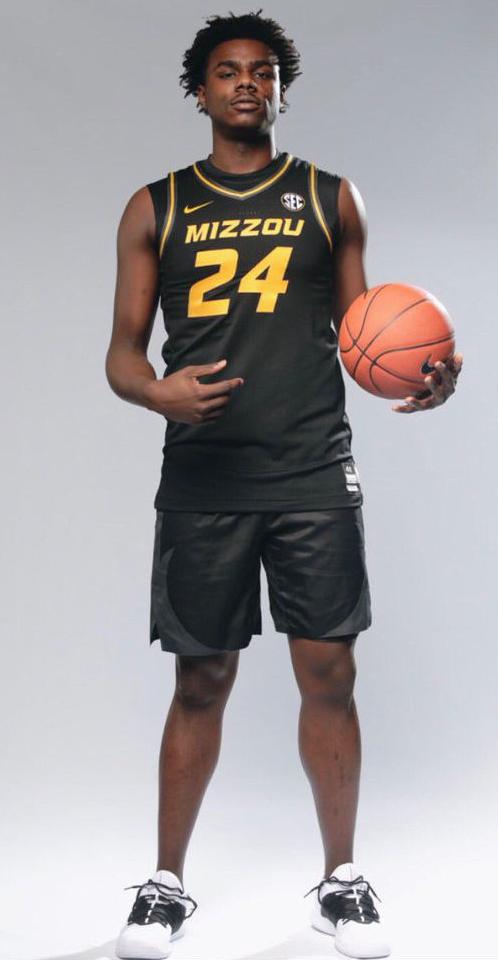 QUESTION: Any guesses on who could emerge at the wing/forward for Mizzou basketball this season? Would be nice to see one step forward with the guards and big men mostly set.
BENFRED: I'd lean toward Kobe Brown over Tray Jackson at the moment. I think Brown would start if the season started today.
That lineup would look like: Dru Smith, Mark Smith, Javon Pickett, Kobe Brown and Jeremiah Tilmon.
---
Follow-up: Is there any chance Jeremiah Tilmon will be able to stay on the court for Mizzou this season?
BENFRED: It's impossible to know until the season starts and games begin. It's in those settings where Tilmon has to show he can play without becoming a walking foul.
He gets in his own head when he feels calls are going against him, or when he has a hard time staying away from fouls he knows he should not have caused. It just shuts him down.
Of course the team is working with him on this, and putting things in place off the court and on it to try to help him turn the page when it happens instead of spiraling, but evidence of it working is only going to count in games.
What's crazy is that Tilmon made some nice strides last season. Really improved his free-throw percentage. Rebounded better. But the foul trouble overshadowed everything, and it will again unless he can find a way around it.
HOW LONG FOR XFL IN STL?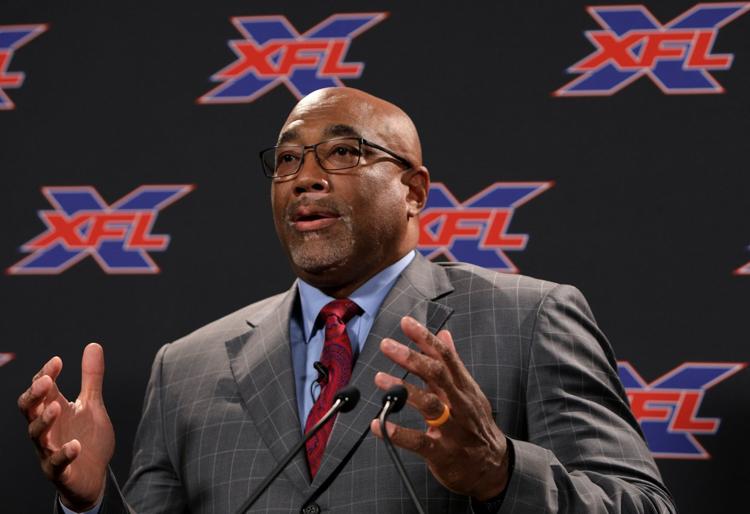 QUESTION: How many years do you think the XFL in St. Louis will last?
BENFRED: I'd be impressed if it makes it past two. There is significant money invested, enough that most seem to think it will be more than a one-year thing. But if fans are not engaged by that point, it's going to be a hard sell. I think it already is a hard sell.
Does not seem to be much buzz about it here, and STL is the only city that does not have a competing NFL team.