Five topics from Ben Frederickson that St. Louis sports fans will be discussing:
1. Should Josh Reddick be on Cards' radar?
The most obvious way the Cardinals can improve their outfield this offseason is to acquire a center fielder through free agency or a trade who is a significant defensive upgrade over current starting center fielder Randal Grichuk.
It's not the only option.
Another route to the same goal — improving the outfield defense — would be to add a corner outfielder whose presence improves Grichuk's play in center.
Former Mets general manager and current baseball analyst Jim Duquette has a name in mind: Josh Reddick.
Duquette recently predicted landing spots for the top 20 free agents. He foresees the 29-year-old right fielder drawing interest from the Braves, Twins, Indians and Cardinals. And he predicts Reddick will land with the Redbirds.
"Reddick will have plenty of teams knocking on his door, because he has no qualifying offer attached to him after being traded to the Dodgers in July and because he is productive when healthy," writes Duquette in his piece for MLB.com. "He'll get four years at more than $12 million per season."
Duquette expanded on his thoughts during a Tuesday appearance on "The Writers' Block" show on KFNS.
"He would be a great target, I think," Duquette said of Reddick. "Grichuk in center, it's not perfect. But it's OK there. If you are going to do that, you have to flank (Grichuk) with some pretty good defenders on either side. Reddick is a pretty darn good defender on the corners. I think he's better in right than left, but he can get after it in left field with the best of them. You can get by with average center field defense in that sense."
• Reddick had an up-and-down run with the Dodgers after they acquired him from the Athletics at the non-waiver trade deadline last season. He was the guy who was supposed to make Yasiel Puig expendable, remember? The Dodgers plugged him into the lineup as their cleanup and started him in right field. He went hitless in his first 15 at-bats and went on to average .161 with one extra-base hit (a double) and one RBI in August. He wound up platooning with Puig and hitting lower in the order.
"I wanted to succeed so bad, I started pressing in the middle of August, and that really took a toll," Reddick told the Los Angeles Times after he shook his slump.
• He surged in the final month of the season, averaging .382 with a .544 slugging percentage through September. That month, he hit five doubles, two home runs and totaled eight RBIs. His production stuck around for the Dodgers' postseason run.
• Reddick has been a really good defensive right fielder since his final season in Boston in 2011. In five of the next six seasons (including 2016), he has ranked in the top-six at the position in Fielding Bible's defensive runs saved. He has one Gold Glove (2012) for his play in right.
• Unless the Cardinals want to dislodge Stephen Piscotty, signing Reddick would mean he plays a position other than right field for the first time since April 2015. And he only appeared in center field then due to an eighth-inning switch. He hasn't started a game in center since July 2014. He hasn't started a game in left field since September 2011.
• Reddick's career slash line shows a .255 average, a .316 on-base percentage and a .430 slugging percentage. His worst season came in 2013 (.226/.307/.379) but those numbers have since rebounded. He hit a career-high 32 homers in 2012 and knocked 20 in 2015, but totaled just 10 in 2016. A fractured left thumb in May derailed a promising start to his 2016 season — he had slashed .322/.394/.466 in his first 146 at-bats — and forced him to miss more than a month. Since 2015, Reddick has an on-base plus slugging of .768. That ranks 43rd among major league outfielders with a minimum of 500 plate appearances during that span.
• Caution: Reddick, a lefthanded hitter, struggles against southpaws. He slashed .155/.212/.155 against them in 2016, with more strikeouts (19) than hits (15) in 97 at-bats. He didn't have an extra-base hit against a lefty all season. Since 2014, Reddick has slashed .202/.265/.269 against lefties.
• Reddick is not an otherworldly base thief, but he is an above-average baserunner. He stole a career-high 11 bases in 2012. His career stolen-base percentage is 78.8 percent.
• Reddick's recent thumb injury creates concern, because any injury to the hand should. And there are other some other reasons to feel nervous about how Reddick's hard-playing style affects his availability. He's been on the disabled list six times during his career. Reddick has played more than 145 games in a season just twice in his career (2012 and 2015).
• Good luck finding anyone who says a negative thing about the guy. He marks every box on the old-school, scrappy check list. Hard-nosed. Great teammate. Plays the game the right way. 
"You don't come up to the big leagues to slack off — one out of 100 times, it can be a game-changer if someone screws up or takes their time," Reddick once told the San Francisco Chronicle. "You want to be a really good example for kids. I play that way in the outfield, too."
Conclusion: Reddick's a solid right fielder. But the Cardinals already have one of those in Piscotty. Sure, Reddick could probably return to left after a long absence and be an above-average defender there. But if the Cardinals' focus shifts from center to a corner outfield addition, some more pop at the plate would be nice. This would feel rather underwhelming if it came to be.
2. What about Fowler? Cespedes?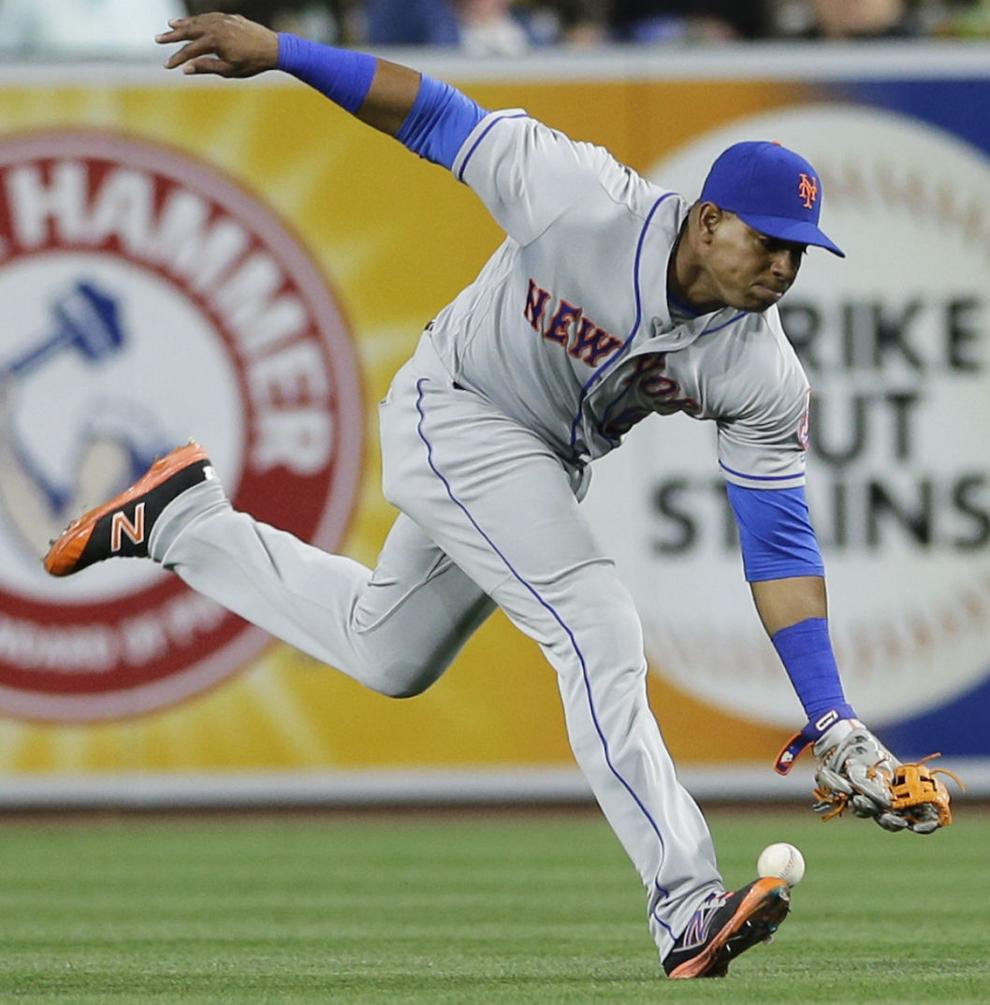 For what it's worth, Duquette mentions Cespedes and Fowler as other outfielders on the Cardinals' radar. No surprises there.
He predicts the Mets will keep Cespedes, and projects a five-year deal worth $125 million will get it done.
Duquette envisions Fowler, whom he describes as a "perfect fit" for the Cardinals, landing with the Rangers for something like a four-year deal worth $60 million.
3. Armstrong, not Hitchcock, should be feeling the heat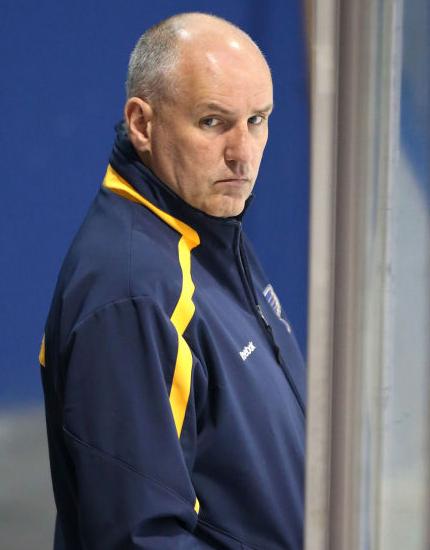 Plenty of opinions have been voiced when it comes to the Blues' early-season struggles. I'll throw one more into the mix. If this season goes off the rails — and Nov. 16 is too early to say it will or won't — then fans should aim their frustration at general manager Doug Armstrong.
Army brought back David Perron after he let David Backes, Brian Elliott and Troy Brouwer exit through free agency or trade. Army publicly shopped Kevin Shattenkirk, who is now supposed to be a leader of the team that tried to get rid of him. Army got burned in the Vladimir Sobotka waiting game. Army turned coach Ken Hitchcock into a lame duck before the season started. Army opened the door for speculation and awkwardness when he put Mike Yeo, Hitchcock's replacement, on Hitchcock's bench.
There are many reasons to doubt the 50th anniversary edition of the Blues. Most them can be traced back to the front office.
4. How long will Travis Ford stick around?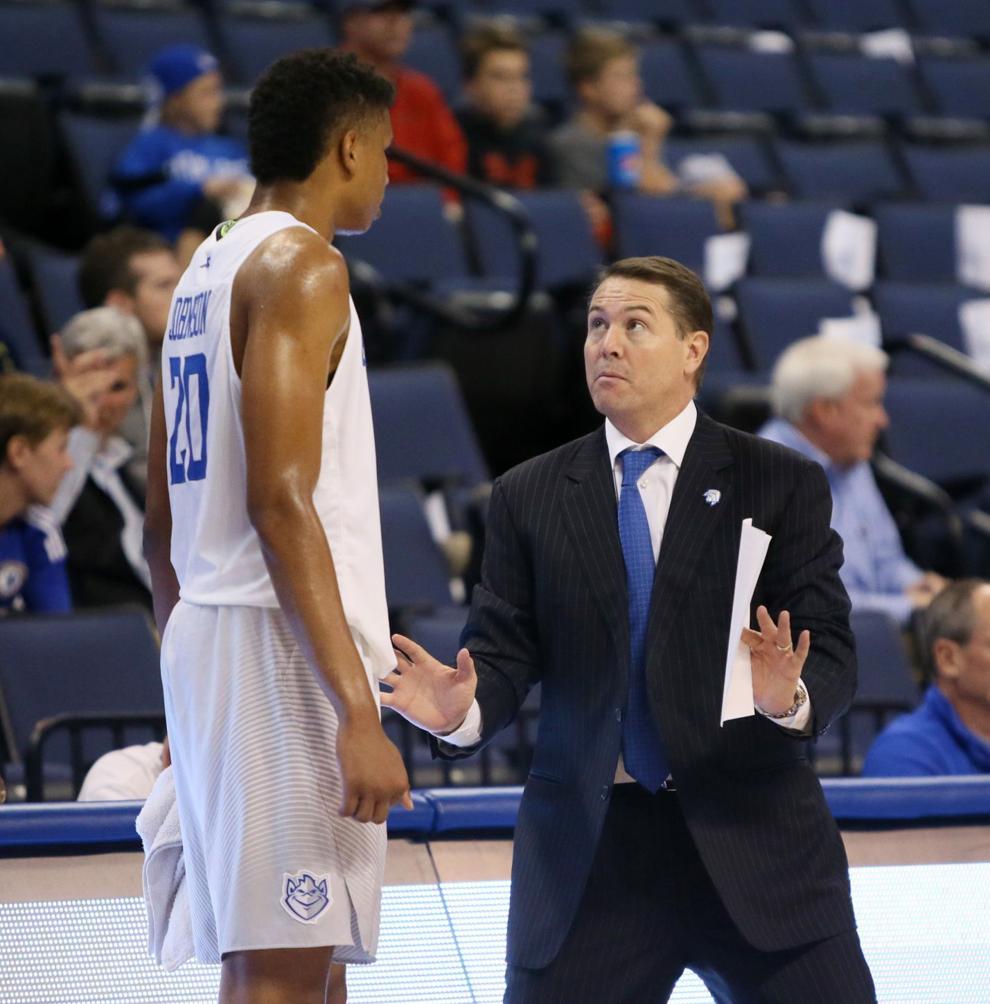 Need another sign that things are looking up for SLU basketball fans? Travis Ford is two games into his first season here and some are already fearing Ford's recruiting wins in the 2017 and 2018 classes could lead to him bolting for another gig sooner than initially expected.
If Ford wins big, will he stay?
Take a deep breath, everyone. First, let's see if Ford can win big, period. Also, don't underestimate what SLU has to offer.
"St. Louis is a pretty good job," Yahoo Sports national college columnist Pat Forde said this week during an interview on The Writers' Block. "You can make a lot of money. You can win your league. You can recruit well. You can live in a nice city. It has a lot going for it. I guess it depends on what Travis' level of ambition is. Do you want to compete for a national championship? That might be more than you can do at SLU. But if you want all the other trappings of the job, and want to compete to go to the NCAA tournament every year, then it's a pretty good place."
5. National view on Kim Anderson?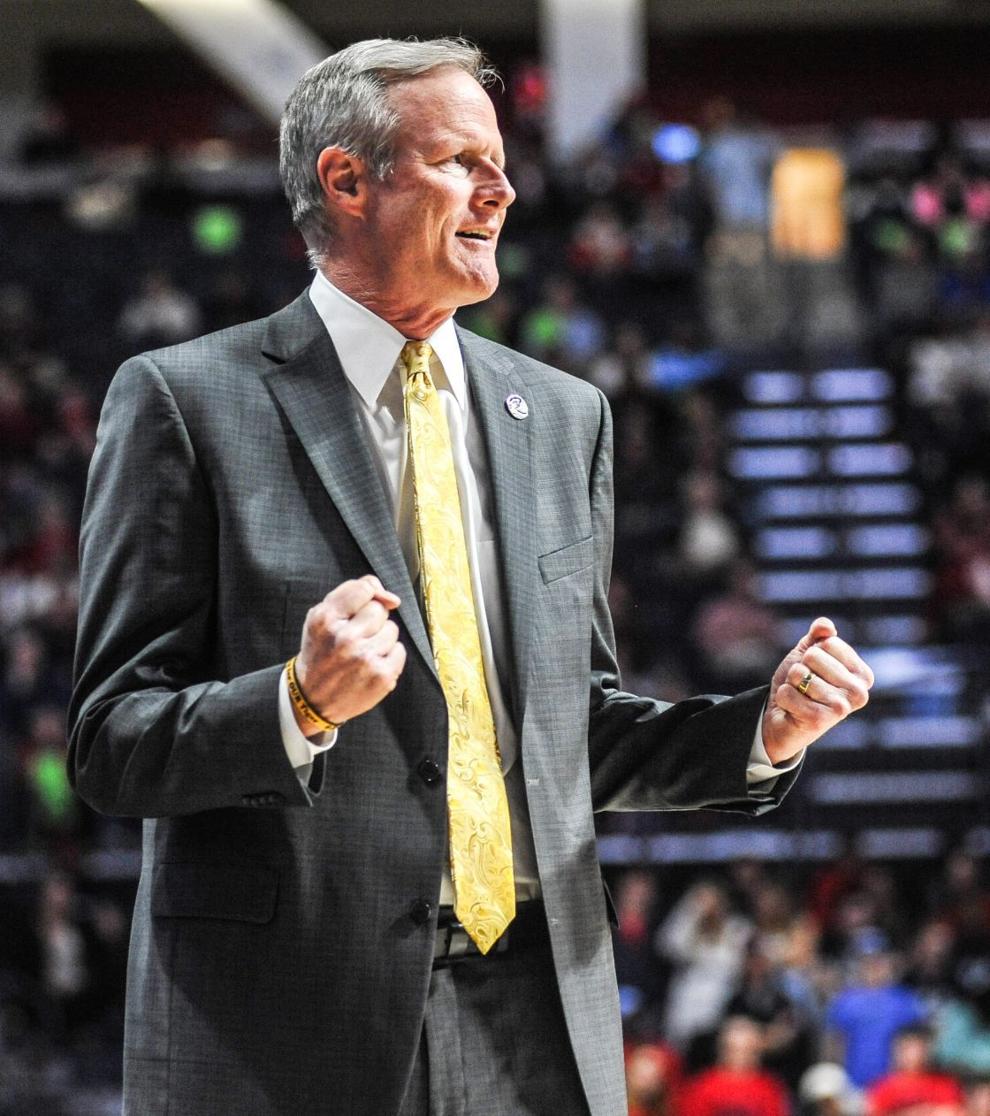 Forde isn't optimistic about Mizzou coach Kim Anderson's chances of turning around the Tigers.
"Kim Anderson is not the answer," Forde said. "Most people are fairly convinced of that right now. He wasn't dealt a very good hand, but he hasn't played it well either …
"No disrespect to Kim Anderson. It just was not the right place for him, not the right fit. It's a job he always wanted, but it's not working out. We'll see. Maybe they shock me this year."