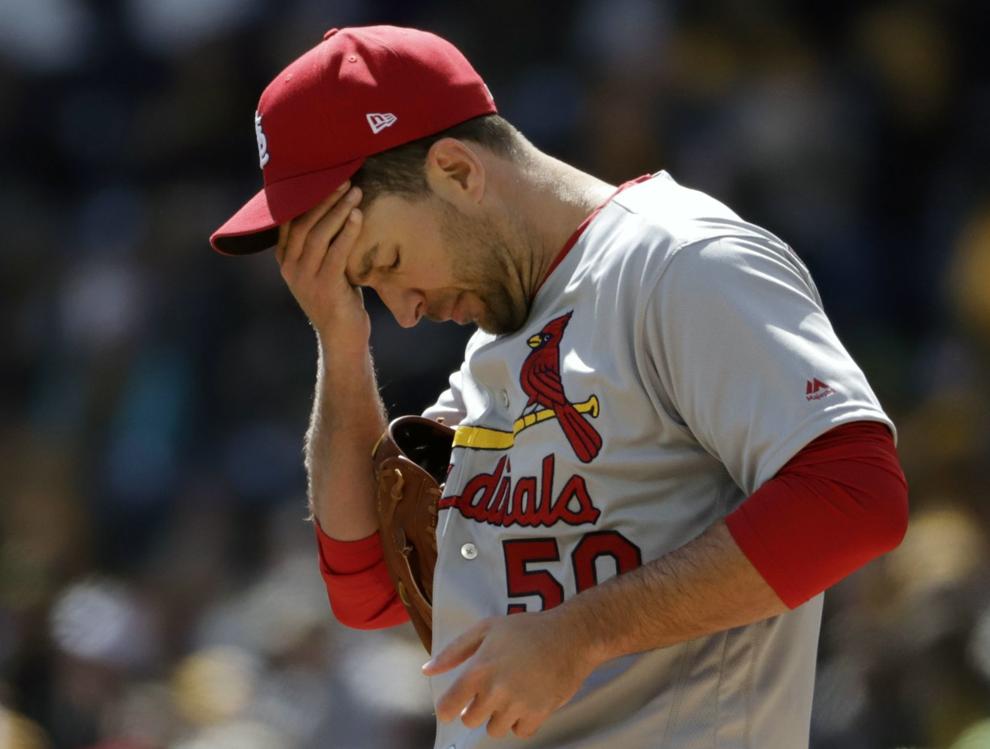 QUESTION: Wainwright looked completely out of sorts starting Monday's game. This experiment can't go past May 1. Does Gant assume his spot?
BENFRED: This is quickly bordering on worst-case scenario for Wainwright. He can't throw strikes and can't seem to get on the same page with Molina. Looks kind of skittish too, which is not a good sign. Survived the first inning, but the pen was already up and humming.
As for looking forward, Gant is the first man up. Gomber and Ponce de Leon could factor in. Wainwright losing his grip on the spot so early -- if that happens as you suggest -- could influence the return of Carlos Martinez as well. Might be better to build him up as a starter if there is an early hole in the rotation to fill.
---
Follow-up: Why not Reyes as the first man up if/when a starter goes down?
BENFRED: Shildt said during spring that Reyes could, theoretically, transition from the bullpen to the rotation on the fly during the season. That's easier said than done. Especially with his innings being monitored. Would be interesting to see where he ranks on the list of next-man-up starters.
Gant was the last man standing in the competition against Hudson. Would have to think he would get first crack. Martinez could be in that discussion as well.