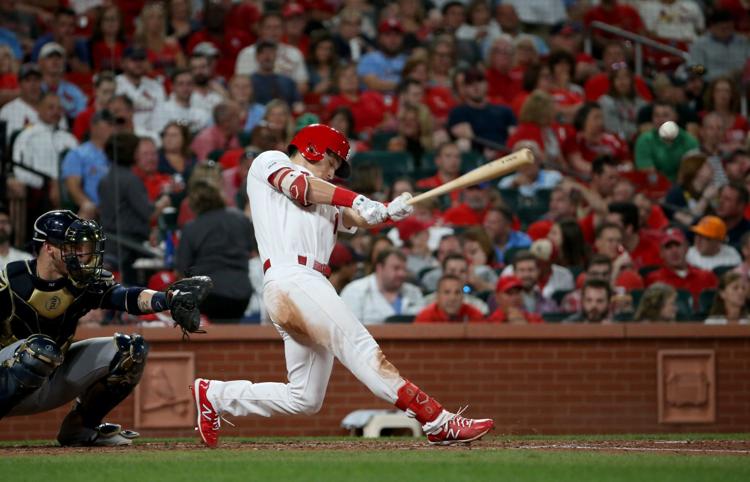 QUESTION: The Cardinals have significant offensive concerns at four positions — third base, and every outfield spot if Marcell Ozuna walks. How are they seeing enough offense returning to win the division?
BENFRED: I agree with the positions you've mentioned. Those are the question marks. They are big ones.
Tommy Edman (above) is the security for Matt Carpenter at third. But expecting him to reproduce his remarkable rookie season is a question on its own.
The depth is the security for the outfield, but that depth lacks guys who have been there and done that.
Lots of hope involved at the moment from the club. Lots and lots of hope.
However, I'm not sure how anyone is claiming the Cardinals could not win the division. They just won the division. What team, other than the Reds, has gotten better after finishing behind the Cardinals? The Brewers made lateral moves, if that. The Cubs made no real moves of significance. The Cardinals are back on top, and acting like it. No one is really pushing them to do more.
A reminder: The Reds, while winners of the offseason and bound to be much more competitive in 2020, finished 16 games back in 2019.