Q: Blues season is here! Where do you see The Note finishing in the West? Can they make another run at The Cup?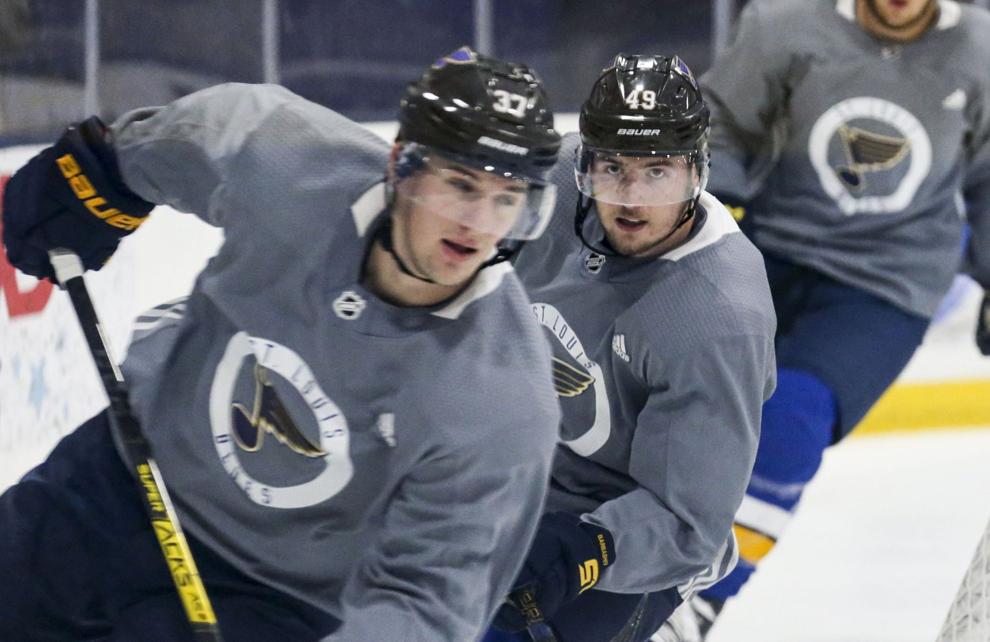 A: The Blues should challenge to win the West. I know sportsbooks like the Knights and Avalanche quite a bit more, but I'll need to believe that before I see it. If Jordan Binnington proves the bubble edition of the goalie is long gone, I think the Blues can and should be in the mix for Cup contention once more. Jordan Kyrou needs to be a surprise in a good way. The Blues are clearing out time for him and his offensive upside. He has to do what is required of him defensively to stay on Berube's good side.
I recently received updated odds from one of the popular online sportsbooks about the NHL season. Here's how Vegas sees things now, if you're interested.
Colorado Avalanche 6/1
Vegas Golden Knights 7/1
Tampa Bay Lightning 8/1
Toronto Maple Leafs 11/1
Boston Bruins 12/1
Philadelphia Flyers 14/1
Pittsburgh Penguins 16/1
Dallas Stars 17/1
Carolina Hurricanes 18/1
Washington Capitals 18/1
St. Louis Blues 18/1
Edmonton Oilers 18/1
New York Rangers 18/1
New York Islanders 22/1
Montreal Canadiens 22/1
Nashville Predators 22/1
Vancouver Canucks 28/1
Calgary Flames 30/1
Winnipeg Jets 30/1
Columbus Blue Jackets 35/1
Florida Panthers 40/1
Arizona Coyotes 50/1
San Jose Sharks 50/1
Minnesota Wild 55/1
Buffalo Sabres 60/1
New Jersey Devils 60/1
Chicago Blackhawks 66/1
Anaheim Ducks 70/1
Los Angeles Kings 75/1
Ottawa Senators 150/1
Detroit Red Wings 200/1