Before he was "La Voz" of the Cardinals, Polo Ascencio would listen to baseball broadcasts on a hand-held radio while working as a custodian.
"The connection that we have with fans is the connection that we all got at some points in our life," said Ascencio, who does Spanish radio broadcasts, along with partner Bengie Molina, on WIJR (880 AM) and via the MLB app. "Whether being here in St. Louis or San Diego or LA or New York, there's always a voice that is a connection to your childhood, to your friends, to your dad, to your mom and even to lonely nights."
Ascencio, 43, will be in the booth Friday for the Cardinals' home opener. In the adjacent booth will be the San Diego Padres' Spanish broadcasters, whom Polo's father listened to while in a hospital in the weeks before he passed away.
In the series after that, the Los Angeles Dodgers come to town. Their Spanish broadcaster is the legendary Jaime Jarrin, who has a special role in Polo's life.
And the series after that? The Cardinals play in Monterrey, Mexico.
What a ride this will be for Ascencio, whose personal journey from Tijuana, Mexico, to St. Louis is improbable and inspiring.
On Sundays they didn't go to church; they went to a sanctuary. His family would make burritos, throw them in a cooler, hop in the station wagon and go to the ballpark. Polo's father played semi-pro baseball.
"When people ask me, 'what was the first game you ever called,' I say that when I was a kid as a bat boy, I was calling the game in my head. 'Here's the pitch from Jose to Pedro.' I didn't realize that it would turn into this. That's where my story starts, on so many different levels."
His padre loved the Padres.
San Diego was the family's favorite team. There are old, faded photos of Ascencio in a Padres outfit. But in 1981, Fernando happened. It's a story so many fans of a certain age share.
Fernando Valenzuela became an instant pitching star for the Dodgers and became a hero to Mexican baseball fans.
"He sounds like me, as in Spanish," Ascencio said. "He looks like me, as in brown skin. And I like that guy! I want to be like that guy."
After high school, Ascencio married and moved to his wife's town in Carpinteria, Calif., which is near Santa Barbara. He worked for his father-in-law's business, carpet-cleaning and restoration.
"Anything you can think of," he said, "I cleaned it."
In 2001, Ascensio got a job as a custodian for the Santa Barbara County Education Office.
He'd work afternoons and into the nights. He'd listen to the great Vin Scully broadcast the Dodgers games in English. And the great Jaime Jarrín broadcast the Dodgers games in Spanish. And on Thursdays he'd routinely turn in for a local Spanish sports-talk show.
"I'd listen while I was dusting, vacuuming, cleaning up toilets, picking up trash," he said. "Sometimes people think — those guys are in the business, so they know everything. But those guys, they didn't know everything."
GETTING A START
The show was generally soccer and boxing talk. But Ascencio would call in, while hiding in a room corner during his custodian job, and talk baseball.
The hosts loved his energy. His personality. His knowledge. They'd let him talk and talk. He soon became a part of the show, with a regular baseball call-in segment.
"My internship," he joked.
"As soon as I'd hang up, there goes the vacuum again."
Ascencio also was writing baseball for a Spanish website. In the mid-2000s, the Dodgers launched a Spanish website, but the editor passed on Polo. In 2006, Ascencio yearned to attend the initial World Baseball Classic. So he gambled. He applied to Major League Baseball for a credential, basically combining his role as a radio "host" and online writer.
MLB gave him a credential. He took some time away from cleaning the building to go watch and interview the greatest baseball players on the planet.
That spring, he also used his WBC credential to get into a Dodgers-Angels exhibition game.
"If they let me in, they let me in," he thought. "I look, and who is standing in the dugout? Fernando. Because he's a broadcaster for the Dodgers. I approached him, 'Hi Mr. Valenzuela, my name is Polo Ascencio, do you have five minutes? The 25th anniversary of "Fernando-mania" is coming up. I'd like to do a preview.' He said he didn't have time. I thanked him and it was still OK, because I was meeting my freaking idol! So as I'm walking up the steps, I hear, 'Five minutes, that's all you got.' So I wrote the thing, and I sent it to the Dodgers guy. The guy said, 'You talked to Fernando? He said, 'Fernando never talks to me.' That was my first real article for the Dodgers' website."
MOVING UP
The guys from the radio show soon got a gig on a public access TV show. They brought Ascencio along to talk baseball.
That led to a gig on Univision Santa Barbara. From 9 a.m.-2 p.m., he was in a tie at the TV station, recording his sports segments and doing other work. He'd then change into his custodian uniform in his car and work from 3 p.m.-midnight.
"So lot of times, I'd be watching myself on the news while vacuuming," he said.
While online one day, he stumbled upon a job to be a TV reporter for the Dodgers "Spanish on demand" content. It was fate. His new job was at Dodger Stadium. But he was let go in 2014.
That offseason, a friend allowed him to help broadcast the Mexican Winter League. Ascencio was out of a real job, though.
Extremely down. Away from his wife and two kids. But he got a text from Jarrin. It was an "eloquently written" text. Jarrin had stumbled upon Polo's broadcast and loved it. He texted encouragement across the border.
HEADING TO ST. LOUIS
In 2015, he worked as a stat guy for Dodgers games, and in 2016, alas, was back to cleaning carpets with his father-in-law. That's when the Padres' Spanish broadcaster, whom Polo had gotten to know, told him about a new gig in St. Louis.
In 2016, Ascensio did the inaugural Cardinals broadcast in Spanish. Each year, he's done more games. This year, he'll do 53. When he saw Valenzuela at Dodger Stadium, the pitcher-turned-broadcaster bowed down to Polo and said "Senor Cardenal!"
Ascencio shared that he brings his hand-held radio from his custodian job to the booth at Cardinals games. Asked why, he paused and said: "You're gonna make me cry, dude.
"It's a reminder. Never forgetting where you come from. But don't let where you come from stop you from where you want to go."
---
Quick Hits: BenFred on STL sports
WAINO ON THE WAY OUT?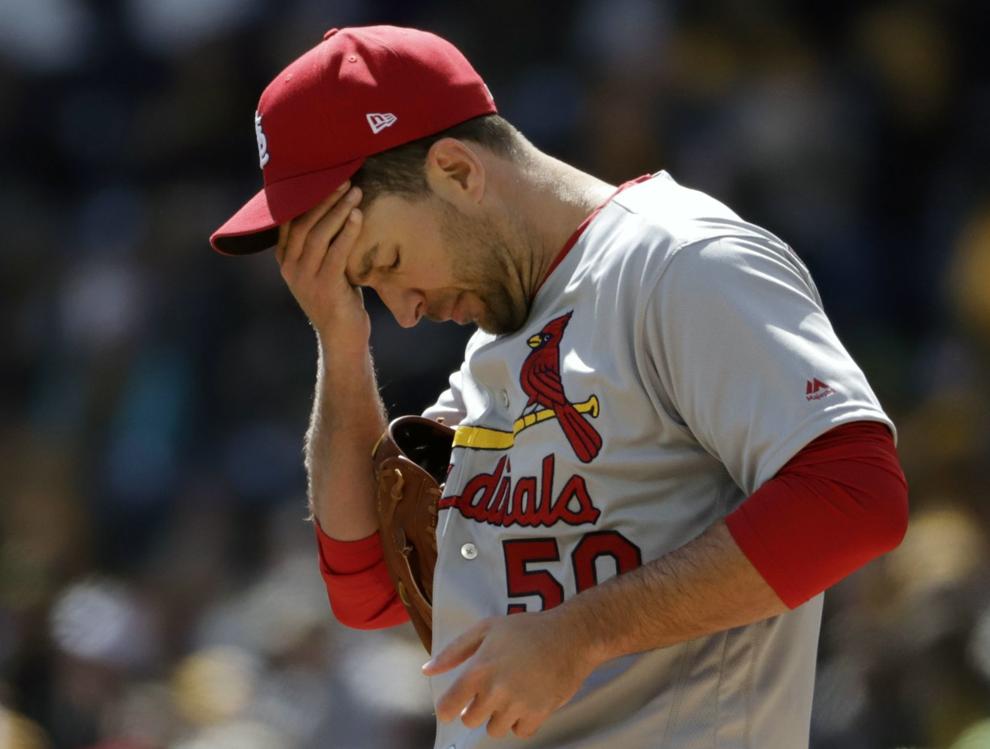 QUESTION: Wainwright looked completely out of sorts starting Monday's game. This experiment can't go past May 1. Does Gant assume his spot?
BENFRED: This is quickly bordering on worst-case scenario for Wainwright. He can't throw strikes and can't seem to get on the same page with Molina. Looks kind of skittish too, which is not a good sign. Survived the first inning, but the pen was already up and humming.
As for looking forward, Gant is the first man up. Gomber and Ponce de Leon could factor in. Wainwright losing his grip on the spot so early -- if that happens as you suggest -- could influence the return of Carlos Martinez as well. Might be better to build him up as a starter if there is an early hole in the rotation to fill.
---
Follow-up: Why not Reyes as the first man up if/when a starter goes down?
BENFRED: Shildt said during spring that Reyes could, theoretically, transition from the bullpen to the rotation on the fly during the season. That's easier said than done. Especially with his innings being monitored. Would be interesting to see where he ranks on the list of next-man-up starters.
Gant was the last man standing in the competition against Hudson. Would have to think he would get first crack. Martinez could be in that discussion as well.
MAKE THE CALL TO KEUCHEL?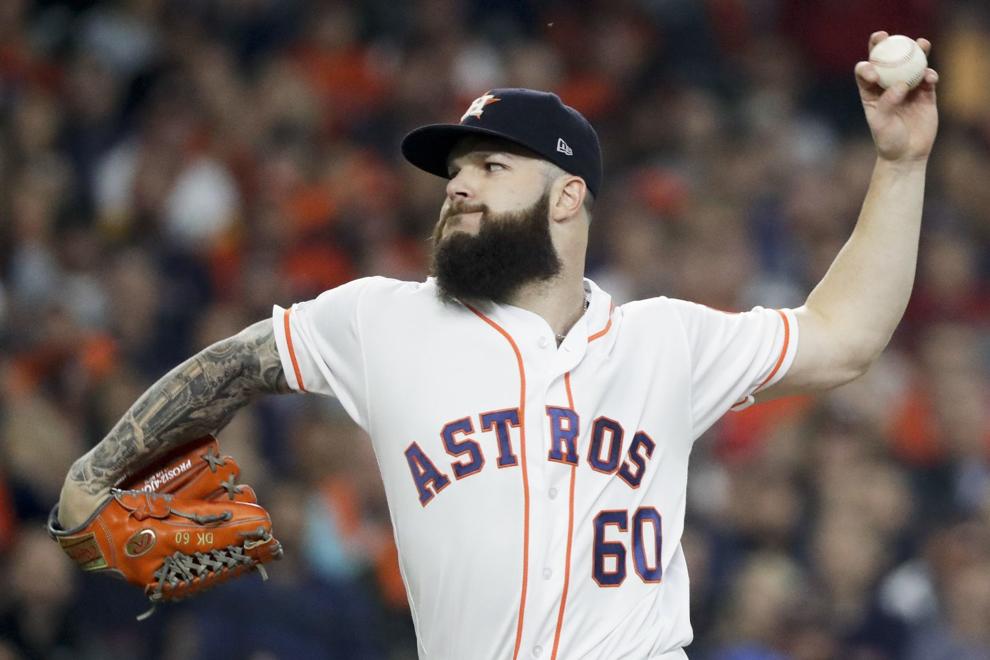 QUESTION: Maybe it's time for the Cardinals to call Dallas Keuchel's agent?
BENFRED: I'm sure Scott Boras is thinking the same thing. The case was always there, as mentioned here, for the Cardinals to go after a high-level starter. But the thinking that led the Cardinals to bank on their depth is not going to change after five games. That much, I can nearly guarantee.
Plus, every day Keuchel doesn't pitch in games should and likely will make teams more hesitant to sign him. Teams got burned by the late run on pitchers last year. The Cardinals were one of them with Holland. 
TIME TO MOVE ON FROM OZUNA?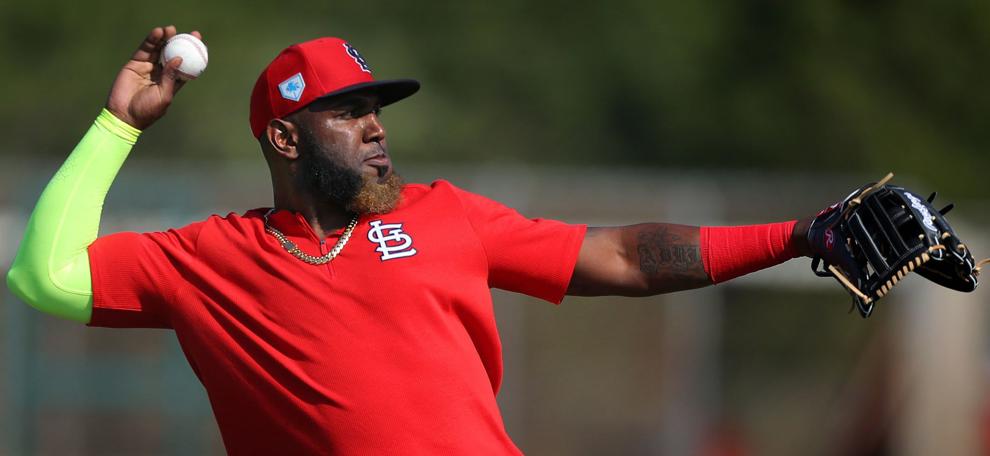 QUESTION: How long before Shildt is forced to start O'Neill in left field? 
BENFRED: Considering what we saw defensively in the Milwaukee series, I wonder if the Cardinals would consider a late-game defensive sub for Ozuna until he can throw with authority, regularly. I wasn't there in Milwaukee, and will defer to the eyes of those who were, but it seemed to me that there were balls that Ozuna ideally could have been in on that were not made. The sun can be bad there, especially in left. What was hard to figure out was how Bader, despite being shaded to right field, got to Yelich's hit before Ozuna was in the camera frame. Sometimes the camera plays tricks, but that one stumped me.
How Ozuna won a Gold Glove, I'm not sure. He makes the occasional wow play, but the routine stuff seems to be lackluster. None of this matters if he hits for power, but he has not done that yet, either. There was a lot of talk this spring about how his swing looks different. I didn't see it as much as it was talked about.
The Cardinals will give Ozuna many chances because his potential to impact the season is perhaps greater than any other player on the team. A plus season from Ozuna makes this team elite. His plus/minus is a huge range. But, at some point, if his power doesn't play, and his defense is lacking, Tyler O'Neill and Jose Martinez should find action there.
WOULD 'MO' ADMIT THE OZUNA TRADE WAS A FLOP?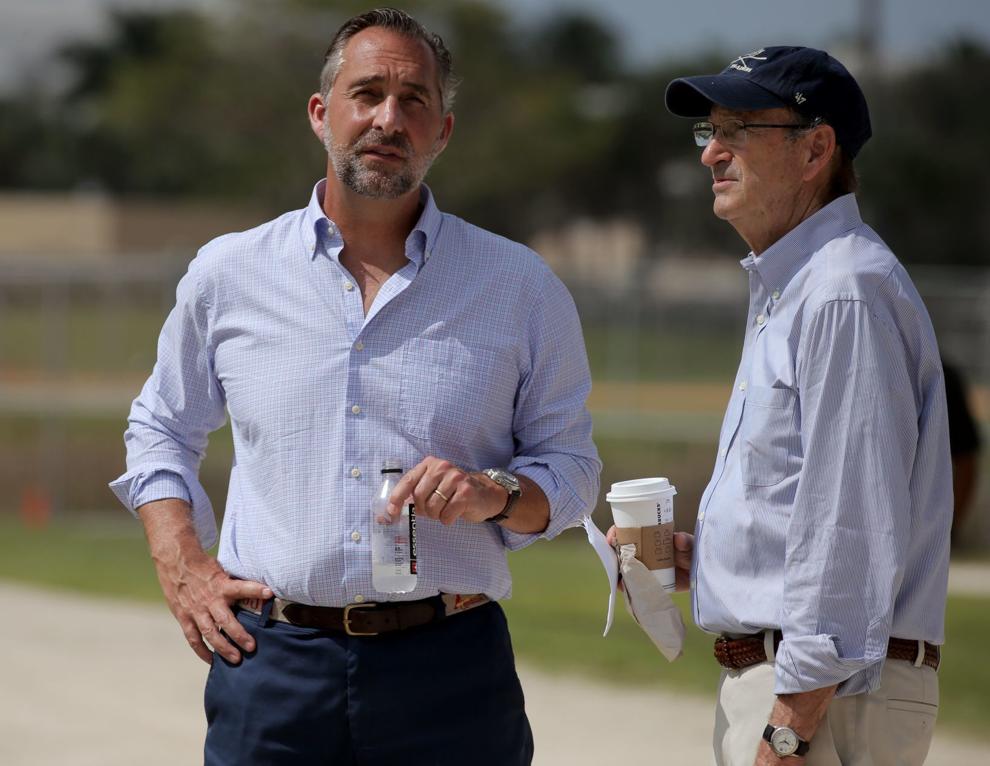 QUESTION: At what point does "Mo" come out and say that the Ozuna trade was a swing and a miss? Not because of the talent they gave up, but because they so blatantly and obviously missed on the scouting of Ozuna. He's got no work ethic, he's got one arm left, and frankly, he doesn't seem to care about winning.
BENFRED: How long have you listened to Mozeliak dissect trades, moves, signings, etc? When's the last time he said a trade was a swing-and-miss, especially while that guy was still on the team, expected to produce? Don't hold your breath. Actions will always speak louder than words.
If the Cardinals move Ozuna from the cleanup spot, start using a defensive sub for him, start sitting him for Tyler O'Neill and/or Jose Martinez, start shopping him, you will see signs of what you ask for -- signs that the Cardinals are turning the page.
CLOSER BY COMMITTEE: DOOMED TO FAIL?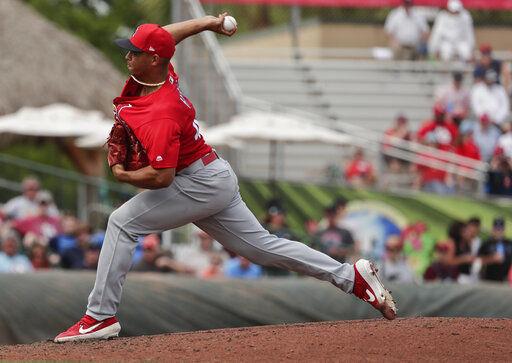 COMMENTS: The Cardinals' new bullpen approach of not designating a closer is not a good way to go at all. Who that closer should be might be a debate, but to have no closer is folly. 'Mo' came up short making only one real addition to the pen ... Miller. It's going to takes more than him.
BENFRED: The Cardinals' closer is Jordan Hicks. We will find out if he can dominate in that role, but there's no secret about how the Cardinals want games to end.
If Hicks can't hold it, or if Carlos Martinez enters the equation, maybe things change. But games will end with Hicks if the Cardinals get their wish.
---
Follow-up: What do you think about making Brebbia a closer? He's got good splits, may be a bit more mature than Hicks at this point.
BENFRED: I'm Team Brebbia. I wish the Cardinals would consider using him in higher-leverage roles. His strikeout rate was absurd last year. Just because you have options does not mean you should be the last man in. He always seems to be pitching uphill, and I'm not sure why.
LAST CALL: ANY INTEREST IN KIMBREL?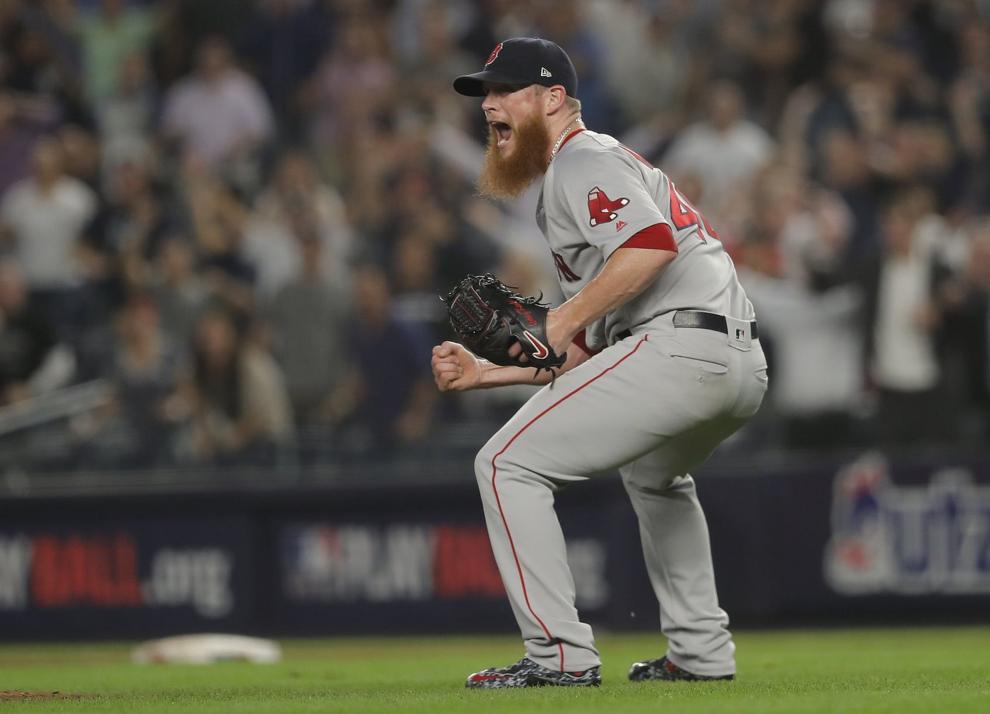 QUESTION: Scale of 1 to 10, how likely is it that Cards have any kind of interest in Kimbrel? Even just engaging in bidding to drive up the price for Milwaukee?
BENFRED: At last check, the Cardinals are not interested in Kimbrel. I asked Mozeliak specifically toward the end of spring if there was another Holland type out there -- an available pitcher of interest lingering late. I was told, directly, no. Things can always change, but Cards being in on Kimbrel would surprise me. The Cards felt like they were burned by adding a pitcher late with Holland. I don't get sense they are eager to repeat that experience.
Naturally, this means Kimbrel will go to Milwaukee and be a rock star. (Kidding. Kind of.) I do think there is legitimate reason to wonder how a guy is going to perform when he's this delayed. Especially a reliever. An older reliever.
TIME TO SHUFFLE THE CARDS' ORDER?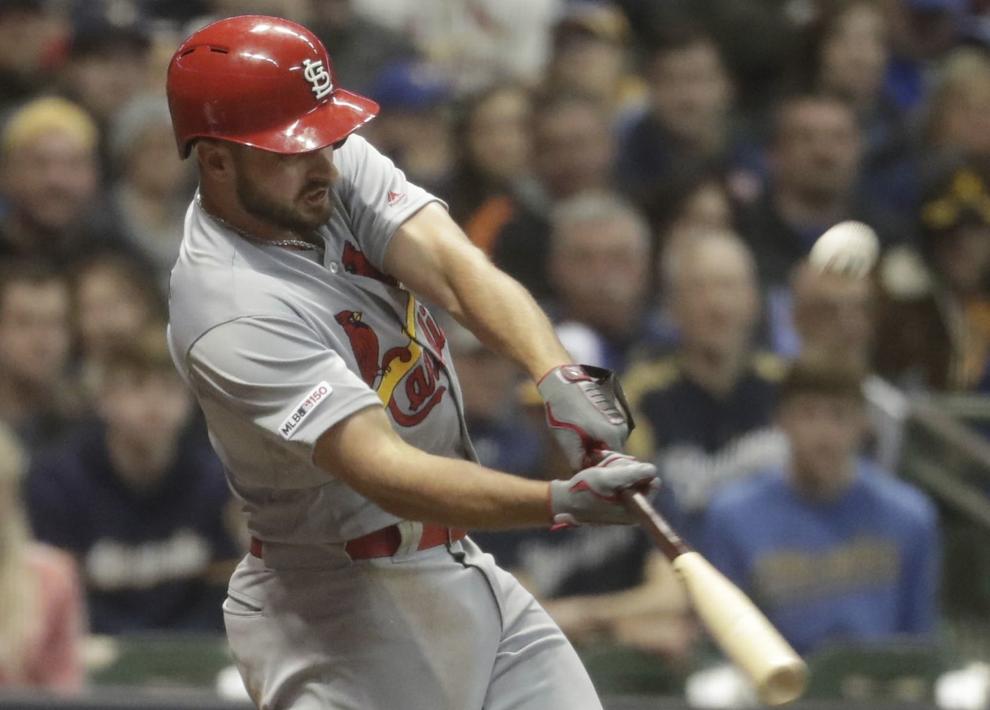 QUESTION: Do you like DeJong hitting 3rd? Why not put two high OBP guys on in front of Goldy?
BENFRED: I don't mind it. It should make him a better hitter -- if Ozuna hits for power. Ideally, the structure is built to make DeJong thrive in a spot his power can play up to. But if Ozuna keeps hitting spin shots and dribblers, the plan doesn't really work.
People get so fired up about DeJong hitting third, but I see it being a bigger problem that Ozuna is cemented at cleanup despite the lack of power he has shown for some time now. He really got hot when he was moved down to fifth for a bit last season. I'd try that again if his power outage persists.
---
Follow-up: Wondering whether Goldschmidt hitting behind Carp will result in lowering Carp's OBP significantly? Maybe play the hot hand with Wong and move him up between Carp and Goldy? When Wong cools off, maybe DeJong 2nd or Fowler if he heats up?
BENFRED: Might be good timing for that. Wong is really playing free and easy right now. The risk in moving him is disrupting anything. Does he read too much into it? Can he keep the same approach? If he can, and this offense continues to sag, maybe it's worth a shot.
WHY DID CARDS GIVE UP ON PHAM?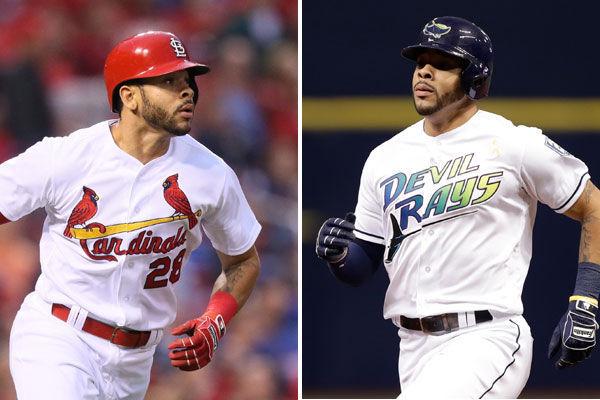 QUESTION: Tommy Pham is off to a strong start in Tampa. I never understood why the Cardinals traded him. Were his comments to Sports Illustrated what ejected him?
BENFRED: That theory got a lot of play, and Pham's lack of a filter probably did hurt him more than it helped him over his career in the Lou, but I think the Pham trade had much, much more to do with the Cardinals' hesitancy to commit to him in the long term. They seemed to always see what Pham might not do, how he might not perform, what might slow him down -- other than what he could do and what he was doing at that time.
Some of that is fair, right? His eye issues make him a risky long-term bet. His injury history was unappealing. Pham's career revolves around proving people wrong. The Cardinals seemed cemented in their view on his ceiling, and traded him because they felt he was at it.
Personally, I think they underestimated Pham. But I'll admit I'm a bit biased. I'm a Phamatic, and proud of it. When you know his story, it's impossible to not root for him.
WOULD MLS TEAM BE COMPETING AGAINST CARDS FOR FANS?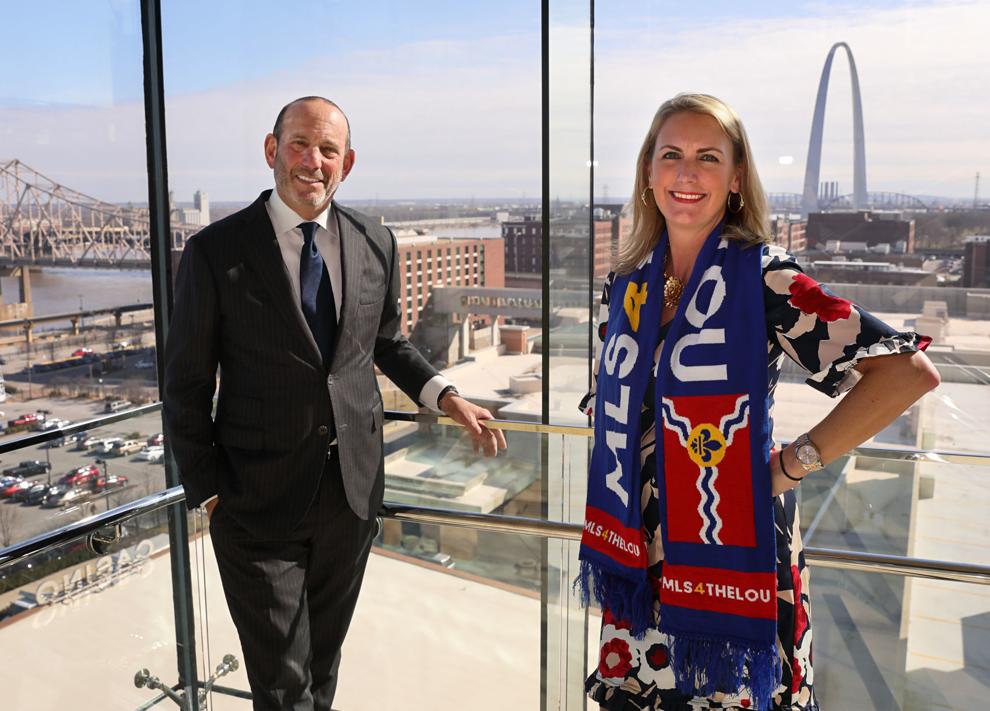 QUESTION: If MLS came to St. Louis, how would it compete for fan attention with the Cardinals?
BENFRED: It's a fair question, and one the ownership group will eventually try to answer for MLS by gauging interest in season tickets. What potential fans are willing to commit their dollars toward is a great measuring stick. I know I have at times underestimated the number and passion of soccer fans in this region. There are soccer fans who are not interested in baseball, probably more than we know.
Another thing that will help MLS is that while it is technically "competing" against the Cardinals, the team would naturally fall into the family of pro sports teams in town that includes the Blues and the Cardinals. Both of those teams help promote one another. The soccer group would fit right in.
---
Follow-up: What should be expected or not expected from the upcoming MLS meetings in April?
BENFRED: The meetings are on the 17th, not the 14th. There has been some confusion there. Regardless, I would press pause on assuming a decision on expansion comes out of that meeting. Before a vote of the expansion committee, the ownership group that receives the team will need to present to the committee. That has not happened yet, for either St. Louis or Sacramento. My understanding is that it could be a short-notice situation. As in, show up, present, and find out if you're in or out. At last check, neither the STL nor Sacramento ownership groups have been invited to present to the committee during the meetings.
So, it would be impossible for a decision to come out of those meetings. That timeline could change, of course. The STL contingent has kept commissioner Don Garber in the loop, and is ready for that call.
CARDS THAT BAD? OR BREWERS THAT GOOD?
QUESTION: Which is more true for the first series of the season: The Cardinals played poorly, or the Brewers are pretty good?
BENFRED: I saw more of the latter. The Brewers, everyone seems to forget, are the defending division champs who happen to have the defending National League MVP. They are locked in, still. And sure, we question their pitching. We questioned their pitching last season, too. How'd that turn out? Milwaukee is legit.
HOW CARDS WOUND UP WITH OZUNA INSTEAD OF YELICH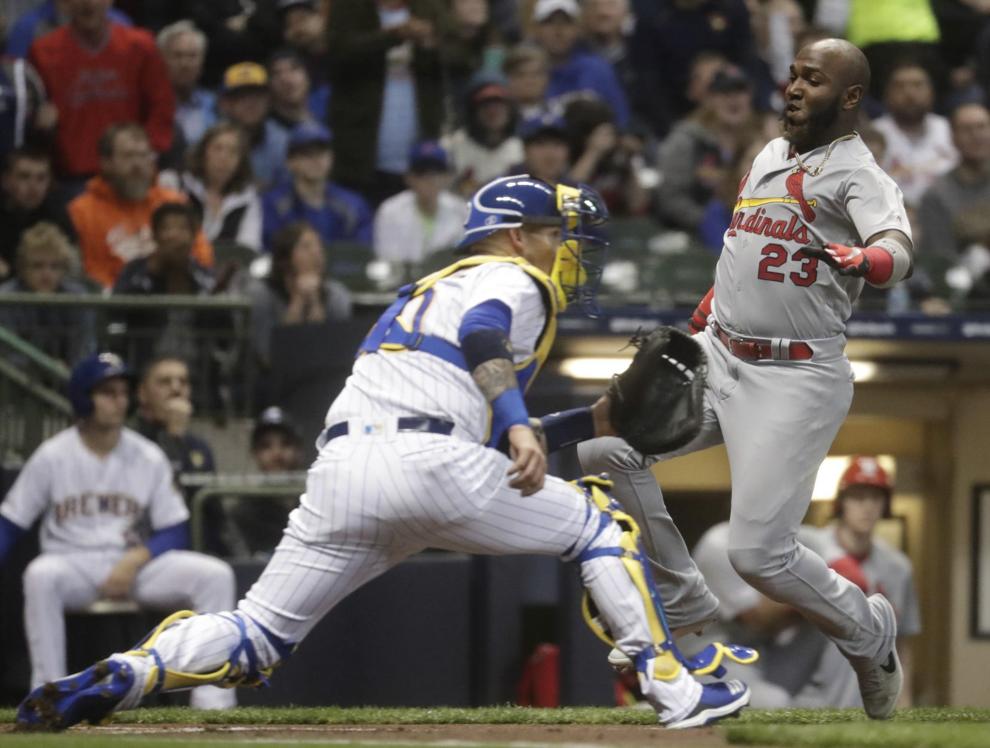 QUESTION: One last time, for the people in the back: Will you please refresh our memory on how the Cards ended up with Marcell Ozuna instead of Christian Yelich?
BENFRED: I have a feeling we are going to be doing this a lot this season. As I understand it . . . The Cardinals liked Yelich and loved the idea of getting him on his contract. They also needed a middle of the order bat and knew the Marlins had three to offer, all from their outfield, if they were willing to move them all. At the time, the Marlins were determined to trade those players in the order they preferred, and it was not clear when or even if Yelich would be moved.
The Cardinals pushed for Stanton. Completed a deal with his agent. But he had a full no-trade clause and, depending on whom you believe, stiff-armed the Cardinals for a number of reasons, one being that he didn't see it as a World Series bound team (his words), one being that he didn't want to do anything to help the Marlins (one of the Cardinals' theories). Regardless, the Cardinals could not convince Stanton to buy in on the Cardinals, so he forced his way to New York.
Two fish remained. The Marlins were shopping Ozuna now. The Cardinals liked what Ozuna could offer, and they were not  interested in losing out on a chance to acquire him, especially if Yelich was not available. Yelich, according to the Marlins, was not for sale. So the Cardinals made the move for Ozuna. And then the Marlins traded Yelich to the Cardinals' rival. That was not viewed as a big miss at the time, until Yelich happened and Ozuna became a singles-hitting questionable defender with a scary shoulder.
What can't be answered is the question everyone would love to have answered -- if the Cardinals could see into the future (wouldn't that be nice) could they have called the Marlins' bluff and landed Yelich? Good question. Don't know.
It's also worth noting the asking price for Ozuna would not have equaled the asking price for Yelich. The asking price for Yelich would have been higher in terms of prospects parted with. Flaherty? Bader? Hard to know for sure, but it would have stung, and likely removed at least one important player from this team. Not saying it would not have been worth it. Yelich is special, clearly. I did not think he would be as good as he has been. Whoops.
HAS THE DEFENSE REALLY IMPROVED?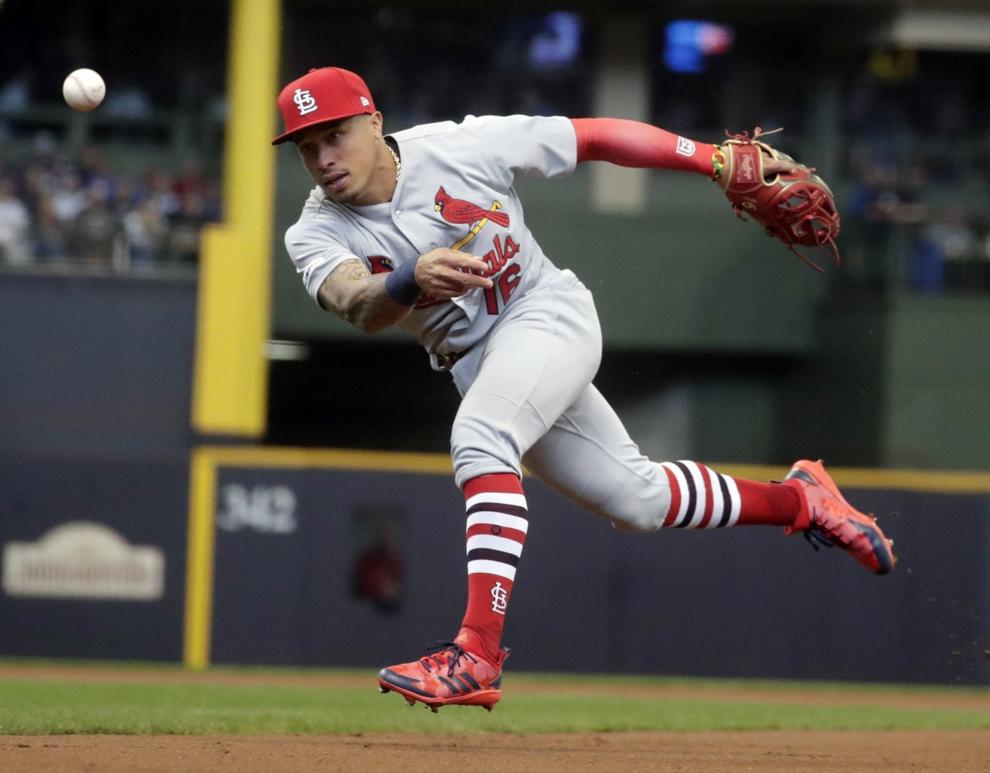 QUESTION: Wondering what you thought of the "improved" defense? I know its only 4 games and hopefully things improve throughout the season but so far I don't see it. 
BENFRED: The infield defense is a lot better. I have seen examples of that in almost every game. We saw it Monday with that extra out taken on the bunt play. That's attention to detail. Saw it the other day when Goldschmidt came off the bag to block a throw that, last season, would have been in the dugout. Kolten Wong is playing his tail off, offensively and defensively. He and Paul DeJong spent a lot of time working on their mesh between second and short, and it shows. The infield is much, much better.
As for the outfield, Ozuna's defense was shaky in Milwaukee and Pittsburgh. Teams are testing his arm. Smart on their part.
FOWLER LOOKING OK . . .
QUESTION: Dexter Fowler's start to the season has been ... quietly OK? 
BENFRED: The season-opening series in Milwaukee was defined by Cardinals not getting on base, and Fowler walked out of it with the fourth-best on-base percentage on the team. Right at his career average OBP. He did strike out four times. He also walked four times. And his exit velocity remains encouraging. And the Cardinals did sit him down for a game, so everyone should be happy.
In all seriousness, I think it was a pretty decent first series for Dexter -- unless the focus is only on his batting average, which is not as important as his OBP. I'll prepare to be flooded with water-carrying accusations now. Preparing my buckets as I type. Let's see how his bruised toe heals up. It's on the same foot that suffered a break last season.
. . . OR WOULD YOU RATHER SEE BRYCE IN RIGHT?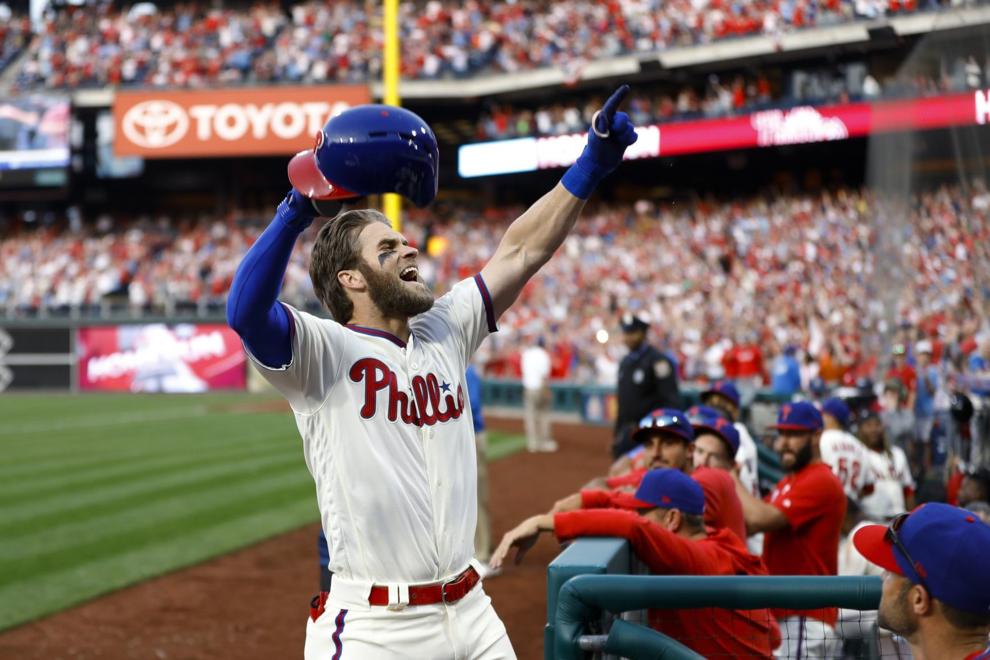 COMMENT: Boy, am I glad the Cardinals didn't make an offer to Bryce Harper in the offseason. Who needs him when we've got a right fielder who hits in the  .100s?
BENFRED: The Cardinals have, without a doubt, opened themselves up to this question for the next 13 seasons. There could come a time when it's flipped -- as in, thank goodness the Cardinals don't have that contract.
But it likely won't be soon, and if the Phillies win a World Series before the Cardinals, whatever comes on the back end of the Harper deal will be softened by the success in its prime. At least it should. Phillies fans are tough.
NO TURNING BACK FROM BINNINGTON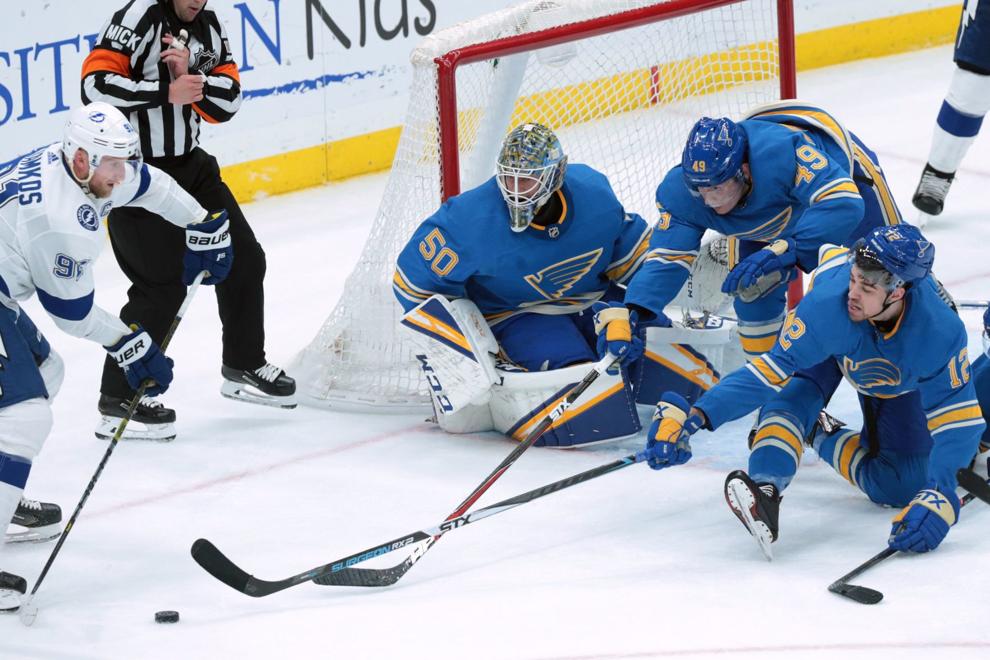 QUESTION: With Jordan Binnington appearing to be the Blues' "guy" for the rest of the season, do you see Berube getting Allen a home start to build some confidence — just in case he's needed?
BENFRED: Berube has managed his goalies better than anyone could have hoped, so what he says goes in this department, but I would like to see the Blues ride the horse that brought them back from the wilderness. This season is still in the ditch without the emergence of Jordan Binnington. The Blues should not turn away from him now, and they should not do anything to prep Allen for anything, unless it helps Binnington to get a breather entering the postseason.
Having Allen as a backup is nice. He's as good as anyone, when he's right. But Binnington is the goalie who saved a season. Don't let him get a whiff of a lack of confidence from the team at this point.
HOW MUCH TECH IS TOO MUCH TECH FOR MLB?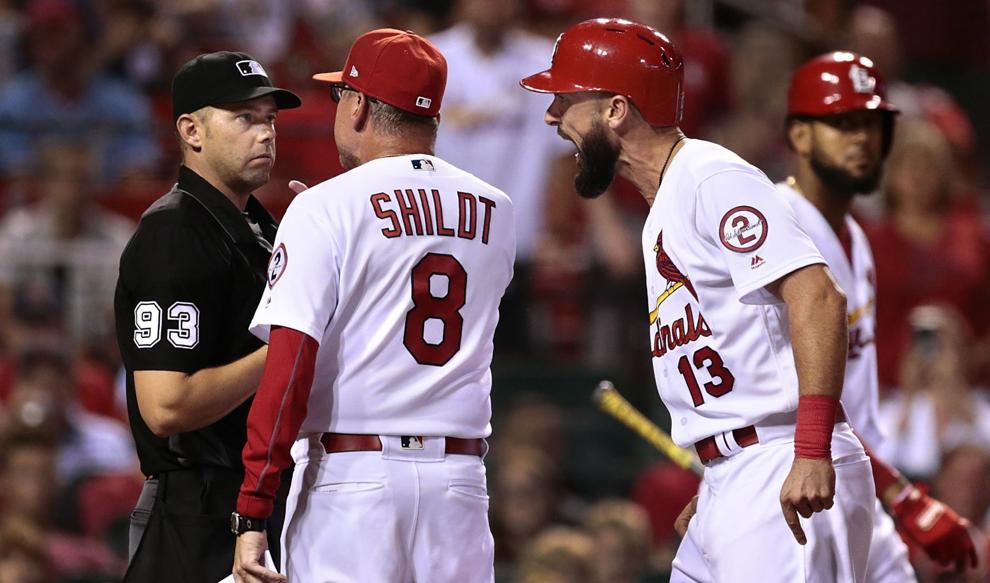 QUESTION: What's your take on using computers to call balls and strikes? So often it seems the games are longer because the umps will not use a standard strike zone.
BENFRED: Pass, for me. I like the human element.
Also, baseball is about to reach the point where tech might add more time to games than streamlining them. This spring, MLB was testing a bracelet that allowed catchers to call their pitches electronically to the pitcher on the mound. Good luck when it rains. Or when a foul tip hits the device. Etc. How long of a delay when it malfunctions? How many concerns about cheating when an opponent hacks into the system?
I'd prefer to keep the pitches, and balls/strikes, called from behind the plate.
FINAL FOUR NO FUN WITHOUT DUKE?
QUESTION: I know that everyone loves to hate Duke, but am I the only one disappointed that the most exciting team in the tournament is out?
BENFRED: I get it. Pretty disappointing season for Duke, all things considered. Coach K is untouchable, but it's been a while since he maximized a talent on a super-talented team.
I'd swap Duke for Auburn in a heartbeat, for what it's worth. Can't stand Bruce Pearl. The worst. College basketball is ripe with cheaters. The worst kind of cheaters are the cheaters who turn in other cheaters. Pearl is the lowest of the low in the sport, and don't let anyone tell you anything different.