The same name evokes the very best of our sports town, Stan Musial, and the worst, Stan Kroenke.
The sports fans of St. Louis have experienced a lifetime of heart racing and tugging, ache and break. But there is one emotion that is foreign, one that St. Louisans could finally feel on Sunday, thanks to a new Stanley in their lives.
The St. Louis Blues have never won the Stanley Cup.
If the Blues beat the Bruins in St. Louis, they win the Stanley Cup.
"For St. Louis fans, it's been a long time coming," said Philip Pritchard, the Hockey Hall of Fame's "Keeper of the Cup," who traveled with Stanley to town on Saturday. "Let's see what happens."
On Saturday, Bobby Plager stood in the drab bowels of Enterprise Center, a glean from the brightly lit rink sneaking through. He was asked about the Cup being in the building on Sunday.
"I hope it goes from in here to out on the ice," said the 76-year-old Plager, an original Blue and fixture of the franchise for more than 50 years. "Until it happens, you think about it right now and I get goosebumps just hoping. I don't want to get ahead of myself, but it's something you dream about for myself, my family and for this city here.
"The party down here will be good, but all the big partiers are upstairs – (late Blues) Barclay Plager and Noel Picard and Doug Harvey. Whatever party we have down here, they're going to have up there."
Which is fitting, because the party down here would feel heavenly.
Sunday is Game 6, of course, and not Game 7, which means that if the Blues happen to lose, there is still another chance to hoist the Cup. But that means flying to Boston to beat Boston. That, one would suggest, would be less than ideal. The Blues need to play like they really are done with jets – after beating the Jets, Stars and Sharks, the stars have aligned to snatch up the Cup in St. Louis.
It will take a masterpiece. Hard to think the Blues can steal a sloppy win again, like they did in Game 5 at TD Garden. It will take the uplifting final chapter of hockey's greatest storybook.
"I think we need to take this opportunity and run with it," said Patrick Maroon, the St. Louis native and St. Louis Blue. "We're on home ice, we've got to come out and play really good hockey. Focus on what we need to do to win the game. Last game was OK. We had some good looks, but we didn't shoot enough, we didn't throw enough pucks at the net. We've got to take this moment."
At this point, the captain looks like a captain – Alex Pietrangelo's beard conjuring images of some old pirate or some old Penguin (or Red Wing or Blackhawk). Pietrangelo always has some scruff, but this is a playoff beard, sprouting until hockey stops. At his locker Saturday, Pietrangelo said his beard has never been this thick.
"My kids love it," said the father of triplets born last July. "They use it as leverage to stand up."
With the Blues faltering on ice last fall, the father of infants had his on-ice abilities and leadership abilities questioned. It was a rough time. He was in the minus on ice. He learned so much about himself this year. And he persevered. Still wearing the "C," he has been one of the Blues' best players for months.
"What we went through during the year, that was the hardest adversity we were going to go through," Pietrangelo said Saturday. "I guess it was a good preparation for what we'd have to deal with in the playoffs. …
"We know what's got us here, we know what's at stake. Our group is pretty level-headed. We know what tomorrow is, but we're not going to treat it any different than a normal game – we're going to play the game that we need to play."
For Plager, for Pietrangelo, for Patty Maroon, for the people – Stanley awaits.
For the 19-year-old Robert Thomas, he can win the Stanley Cup before he can legally drink out of it. For the 35-year-old Jay Bouwmeester, he's skated innumerable miles on ice to finally get this shot.
It will take all ages for a win for the ages.
It will take all of the St. Louis Blues to win this thing.
It will be for all of St. Louis if they do.
"It's a really nice place to live – and we have great fans," Bouwmeester said. "But outside the rink, you're just (treated) like a normal guy."
Well, wait 'til you win the Stanley Cup.
Stanley Cup Final Watch Party Game 5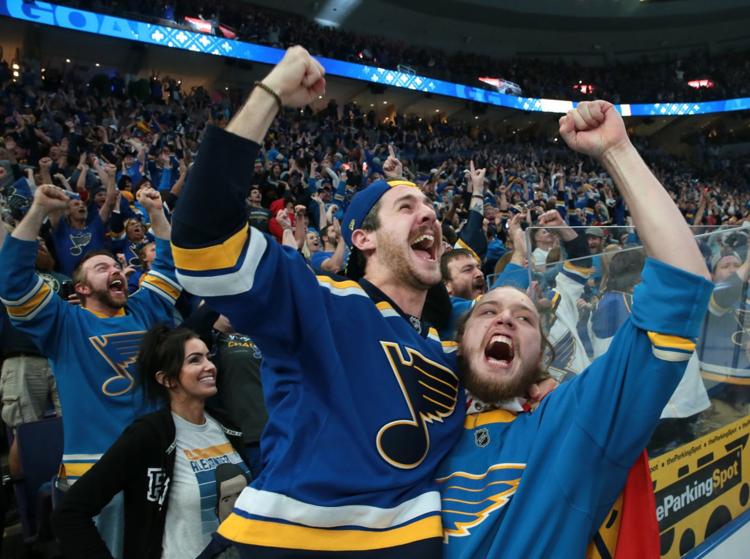 Stanley Cup Final Watch Party Game 5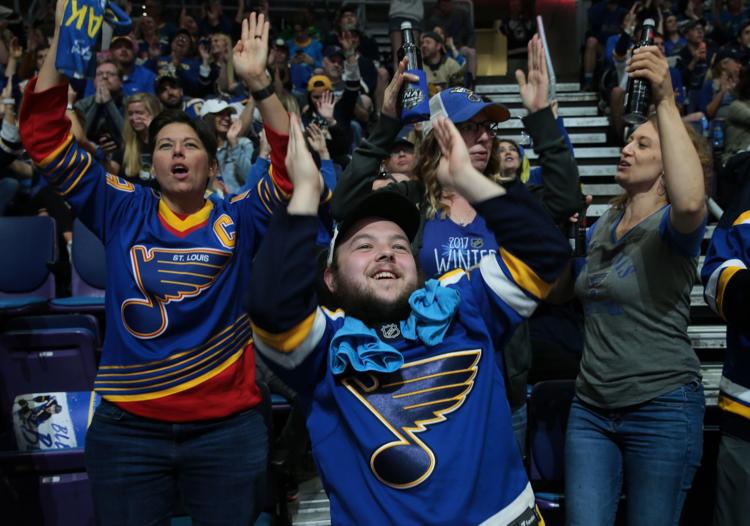 Stanley Cup Final Watch Party Game 5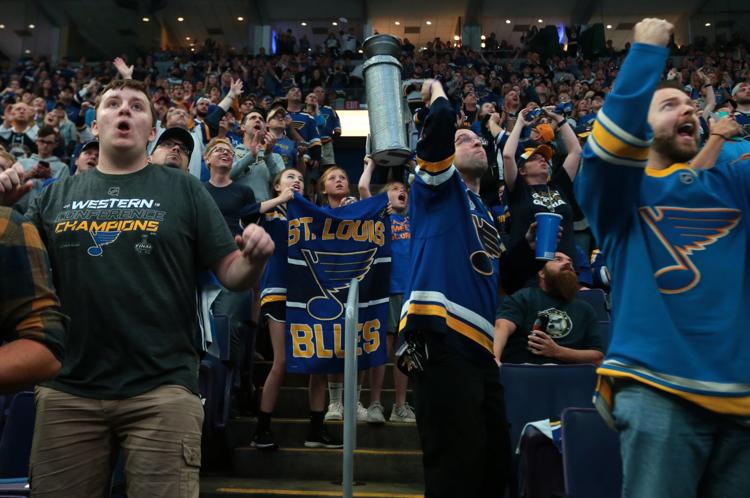 Blues fans watch Game 5 win at Duke's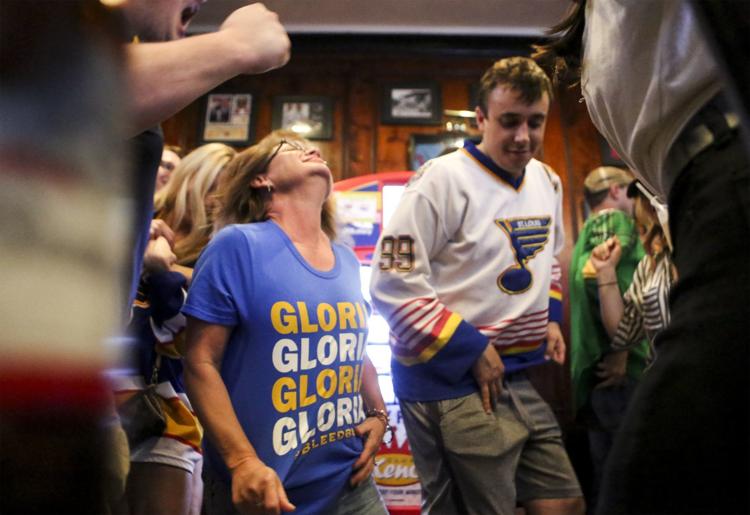 Blues fans watch Game 5 win at Duke's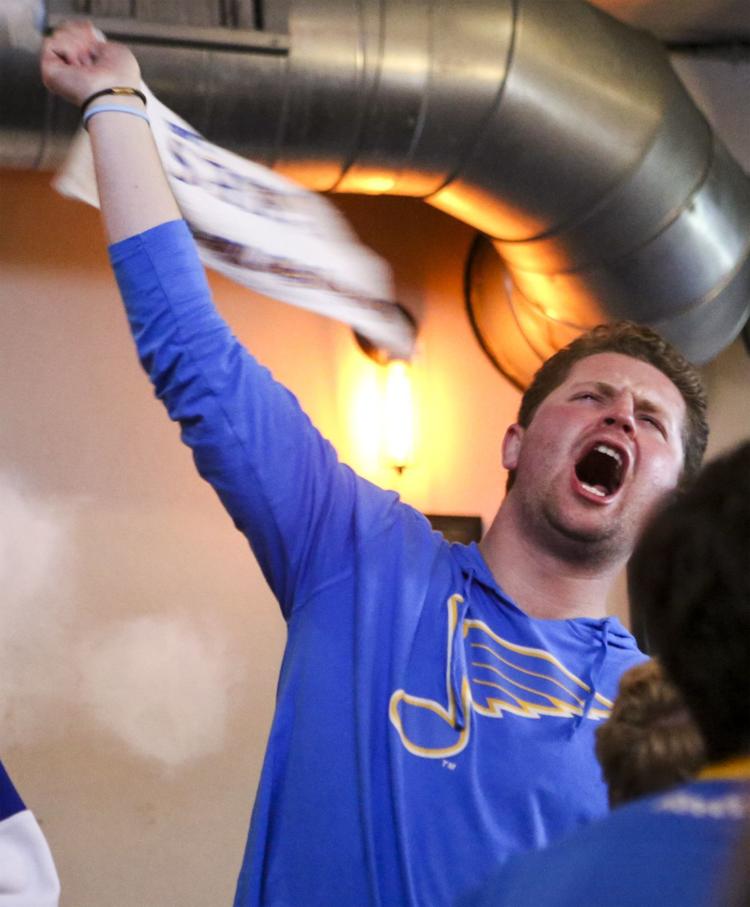 Stanley Cup Final Watch Party Game 5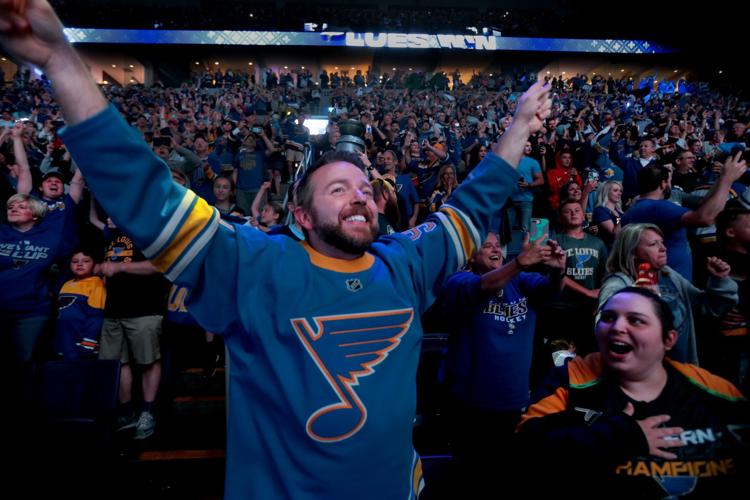 Stanley Cup Final Watch Party Game 5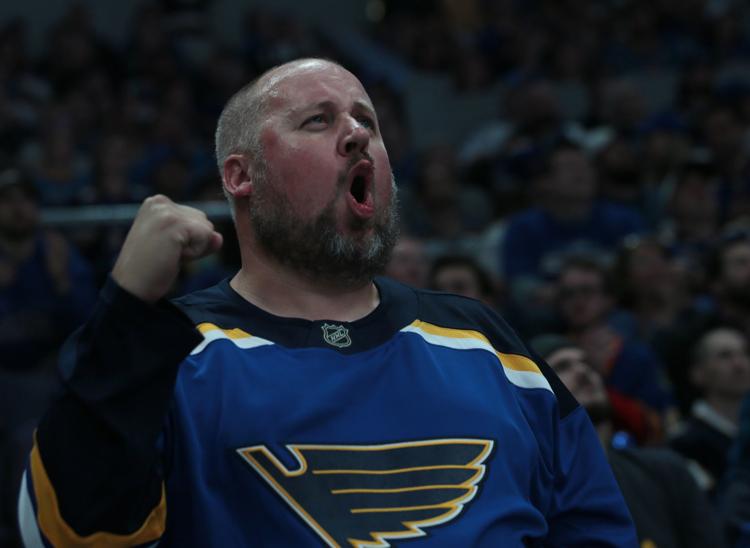 Stanley Cup Final Watch Party Game 5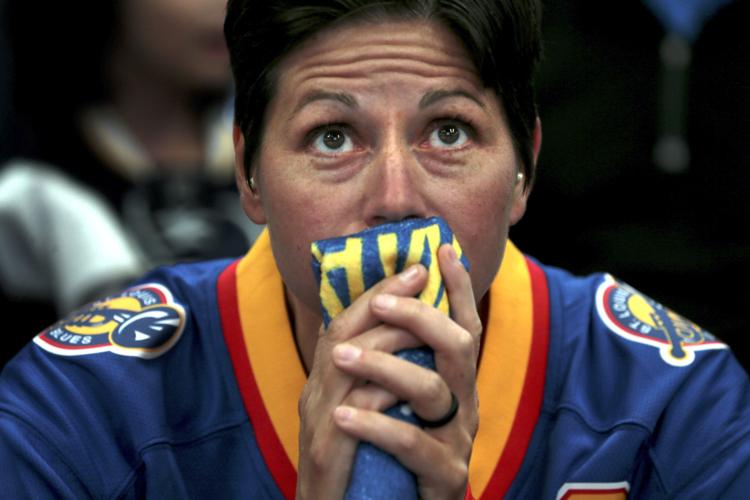 Stanley Cup Final Watch Party Game 5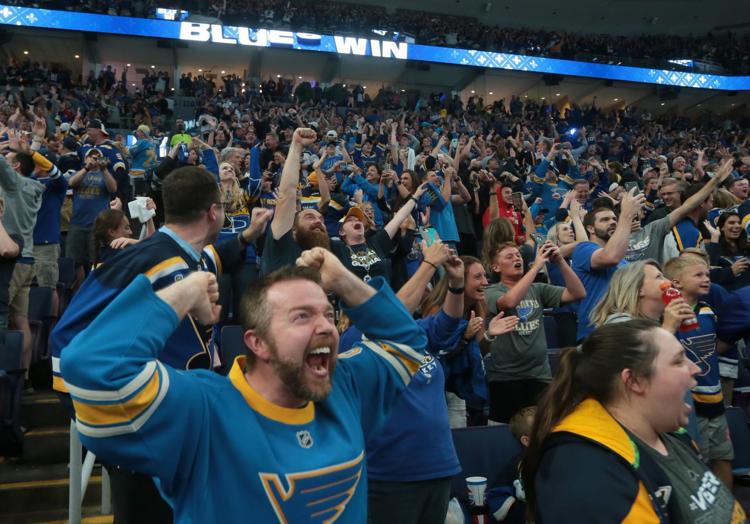 Stanley Cup Final Watch Party Game 5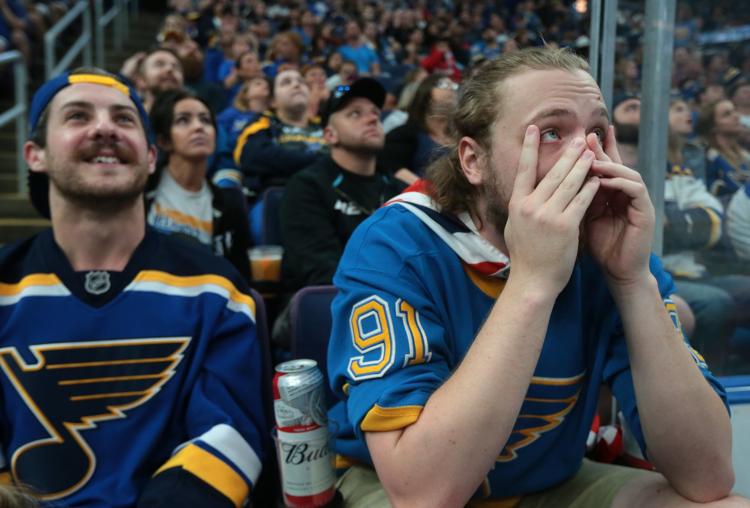 Stanley Cup Final Watch Party Game 5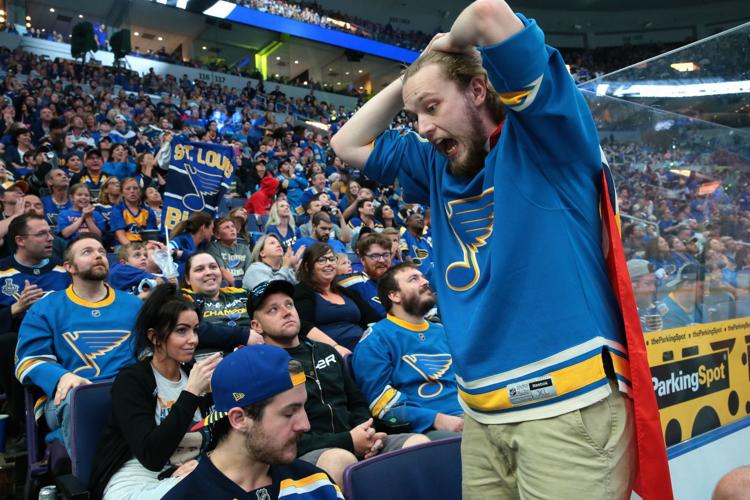 Stanley Cup Final Watch Party Game 5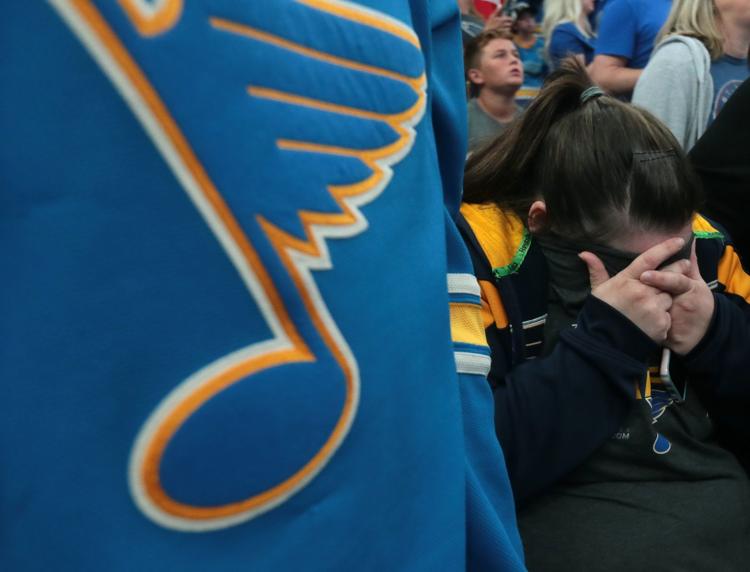 Stanley Cup Final Watch Party Game 5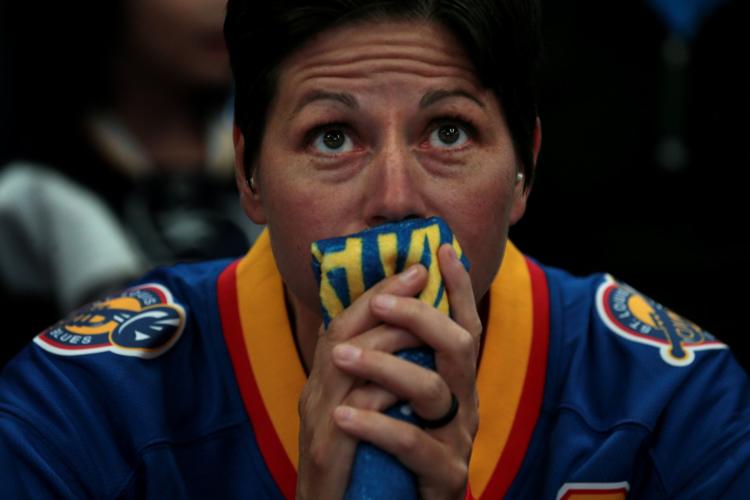 Stanley Cup Final Watch Party Game 5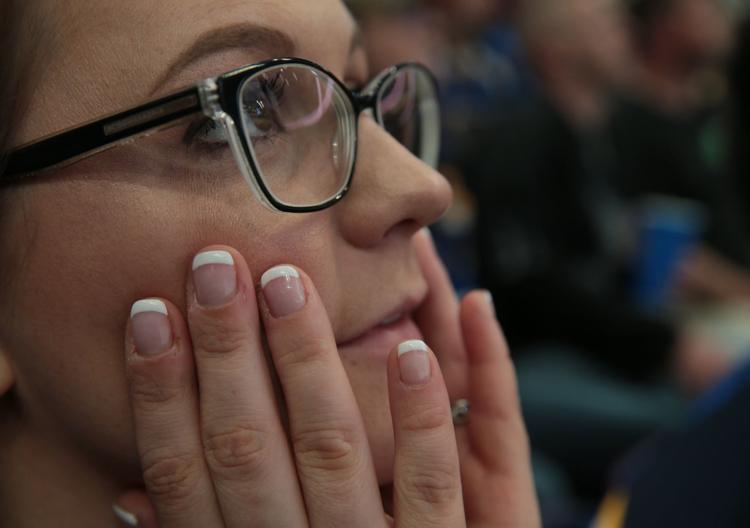 Blues fans watch Game 5 win at Duke's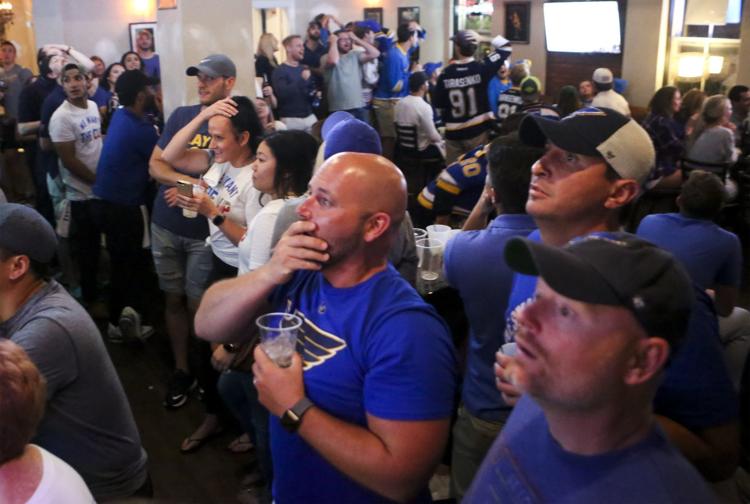 Stanley Cup Final Watch Party Game 5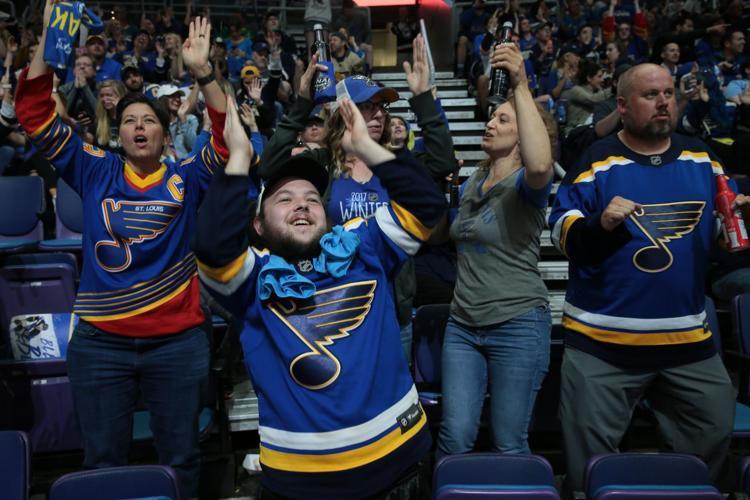 Stanley Cup Final Watch Party Game 5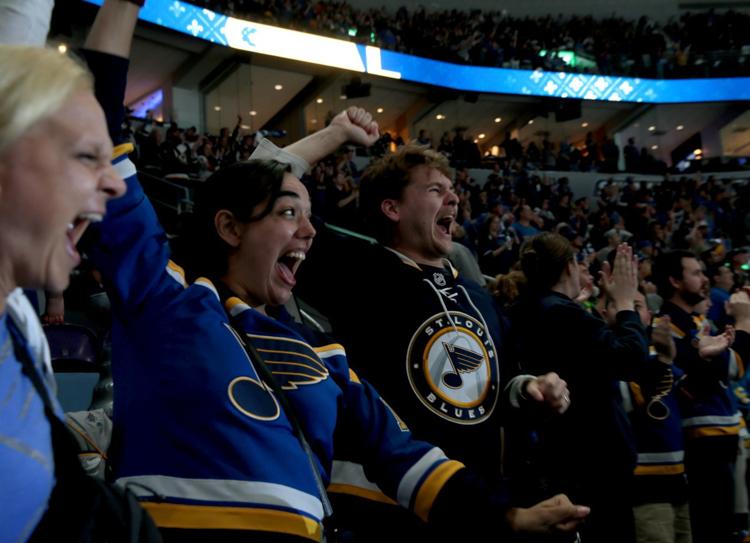 Blues fans watch Game 5 win at Duke's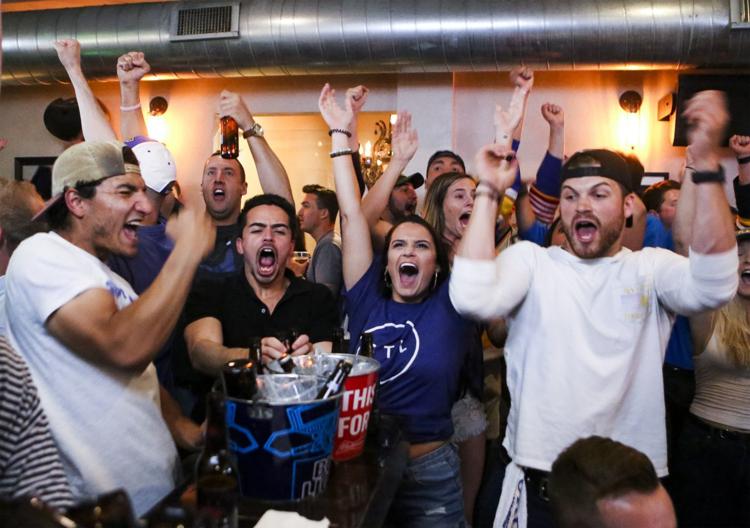 Stanley Cup Final Watch Party Game 5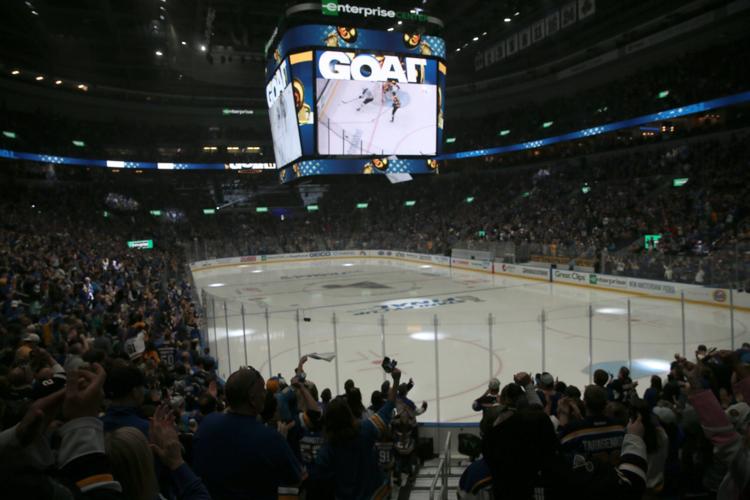 Blues fans watch Game 5 win at Duke's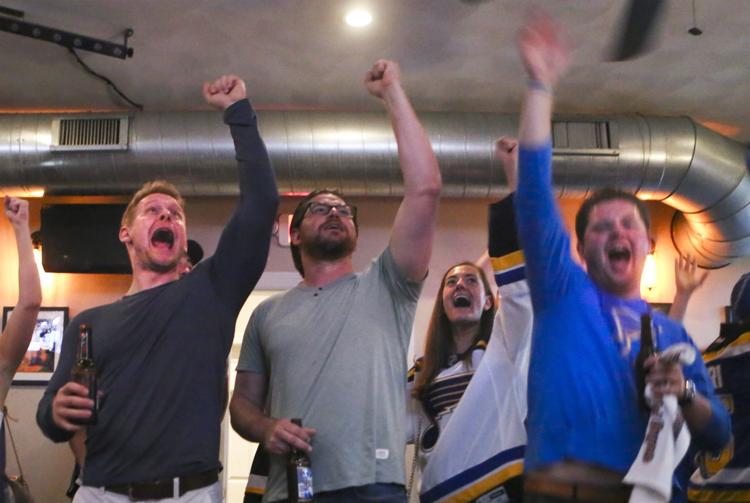 Blues fans watch Game 5 win at Duke's