Brandi Chastain is a grandma.
"I am, yeah, to a 9-month-old," the American soccer legend said. "I've already put her in a national team jersey, of course."
It's been 20 years. Two decades since Chastain scored the goal that changed everything.
"Ninety-nine was an anomaly in sports for women — and it's become the norm," said Chastain, 50. "So I'm very proud of that. …
"It's become more normal for us to see women playing on big stages, which I think was part of an equation that we actually didn't even know was out in front of us."
And on Thursday night, on St. Louis' signature sports stage, there was the U.S. women's national team, performing in front of 35,761 fans. The third-largest standalone domestic crowd in U.S. women's soccer history.
What a moment. What an experience. They took away the pitcher's mound at Busch Stadium and it became a soccer pitch. And there they were. Alex Morgan. Carli Lloyd. Megan Rapinoe. And Becky Sauerbrunn, the St. Louis native playing an international soccer match in the shadow of The Arch.
"It was a beautiful night — I'm honored to be able to play here in front of that crowd," said Sauerbrunn, who went to Ladue High School. "There's definitely a moment where I had to stop and let everything sink in for a moment. Everything really has come full circle for me. I grew up playing here, I had some of my high school friends here in the stands. It's just kind of wild, thinking about how far I've come on this journey."
The stadium came alive with its usual red and white — and some blue, too. There were families and there were fanatics, some sardined into right-field bleachers with their chants and drums. And scattered throughout the stadium, hundreds and hundreds of wide-eyed young boys and girls, many wearing the same jerseys as their favorite players, and there those players were — right there! – heroes in the flesh in St. Louis.
The home team defeated New Zealand 5-0 in a preparation game for this summer's World Cup. And you couldn't help but think about that day in 1999 when Chastain made the World Cup-winning penalty kick … and ripped off the jersey over her sports bra in celebration. That victory, in front of 90,000 at the Rose Bowl and a captivated national television audience, ushered in a new era of women's soccer and women's sports. That day was like a switch flipping in our country. Chastain and her teammates sparked and inspired so many young girls to try soccer and other sports. Chastain and the '99 team changed the game.
"Really, what we've built off of is what Brandi's group did at and after the 1999 Women's World Cup," said Sauerbrunn, who was on the 2015 World Cup championship team. "To think of how far we've come – and how far we still have to go – it's humbling, but we're ready to go."
The U.S. women's soccer players are role model for their roles in society, too. They're part of a class-action lawsuit against the U.S. Soccer Federation — the players allege "institutionalized gender discrimination" and are standing up for equal pay. Many players are outspoken on numerous social issues, notably Rapinoe and her shock of bleach-blond hair, shocking society by once kneeling during the national anthem. Rapinoe is outspoken on everything from the current administration to LGBTQ rights.
"I think all people can have a lesson of inequality," said Rapinoe, the team captain. "Whether it's just having compassion and empathy or going through it yourself. For us, the gender inequities and the wage discrimination hits more closely to home. But I don't think you need to fully understand every nuance and detail intimately to understand inequality — or to do something about it. …
"For us, we're not going to see all the benefits that are going to come from all of the work that we're doing. But we also received a lot of benefits from those who came before us."
And those who came before them, notably Chastain, are quick to point out the pioneers before even them. After coaching a Cutter youth soccer clinic Wednesday in St. Louis, Chastain referred to tennis legend and equal-rights pioneer Billie Jean King. The likes of King inspired the team from '99, which inspired the current U.S. team. It's a pretty cool lineage.
And to think about the strides that could happen in the next 20 years?
Chastain was at Busch on Thursday. At halftime, she was honored on the field in front of the St. Louis fans. A rousing ovation. At the time, the USWNT led 2-0. In the second half, the American team completely controlled the tempo, scoring three more goals. As the sky became dark, the fans in the bleachers held up cell phone lights and swayed their arms. Soon, thousands of cell phone lights popped up around the entire stadium, dotting the exclamation points of this luminous evening.
"It was awesome — it's a unique stadium in terms of playing a soccer game," said U.S. coach Jill Ellis, wearing a Cardinals cap at the postgame news conference. "You get a really good vibe. There was a great energy and we take that from (the fans). I told the team before the game: 'Certainly we have our own things to achieve, but it's also making sure that our fans get behind us and appreciate what we do.' It was an amazing night."
A night that happened because of a monumental day, 20 years ago.
Photos: U.S. Women's Soccer team crushes New Zealand 5-0 in St. Louis
USA vs. New Zealand, pre-Women's World Cup friendly at Busch Stadium in St. Louis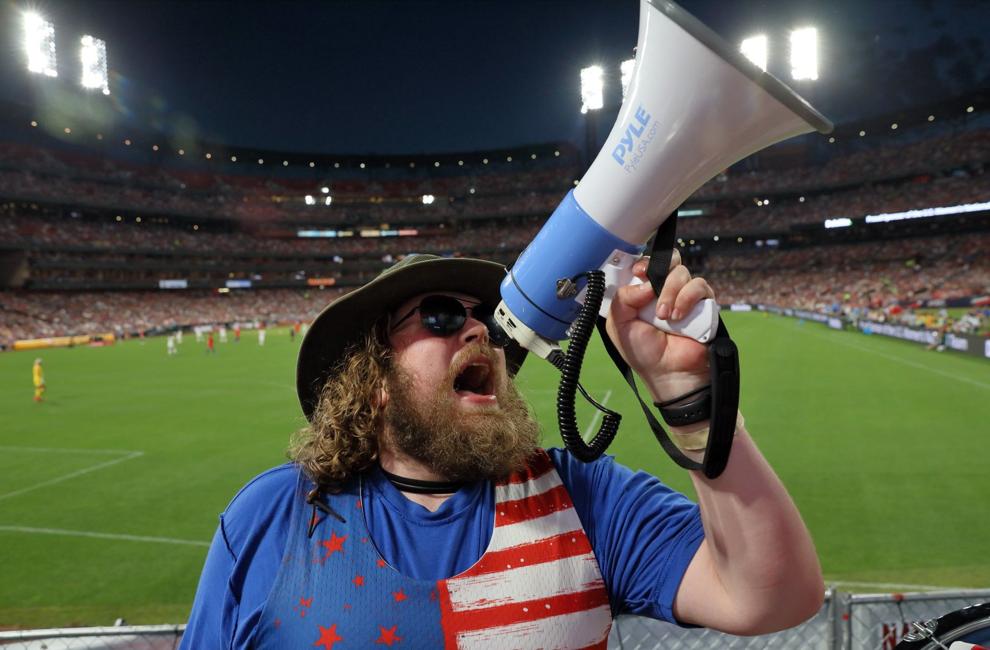 USA vs. New Zealand, pre-Women's World Cup friendly at Busch Stadium in St. Louis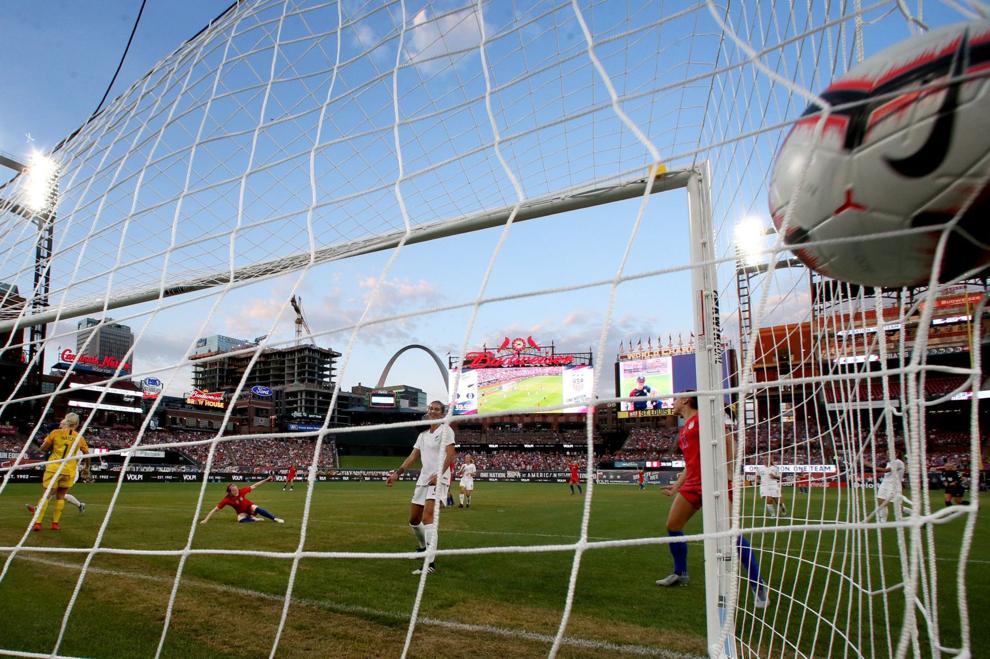 USA vs. New Zealand, pre-Women's World Cup friendly at Busch Stadium in St. Louis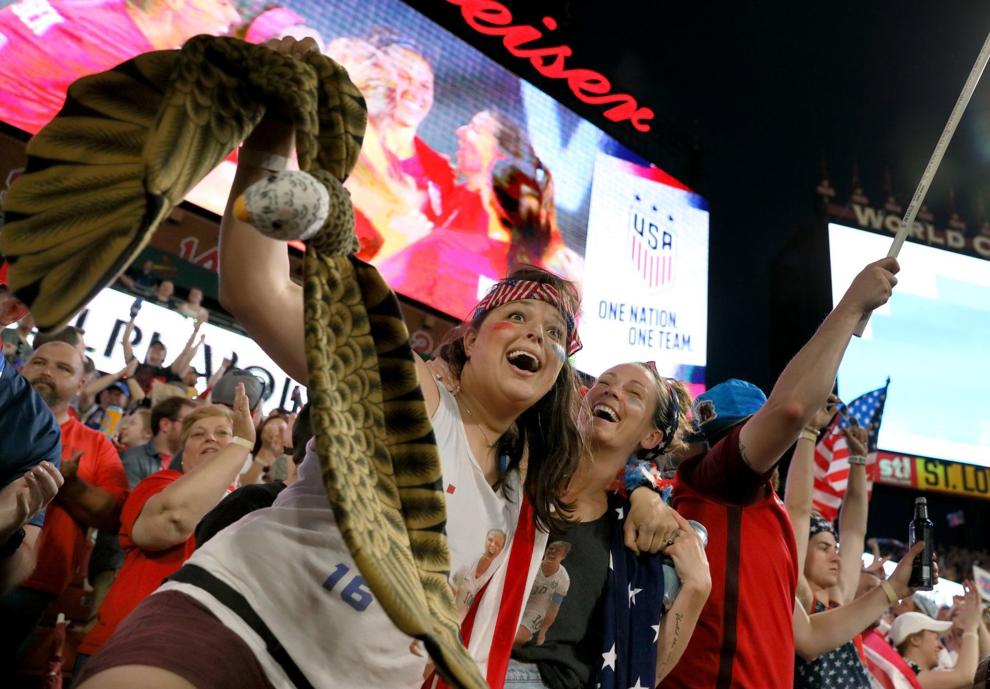 USA vs. New Zealand, pre-Women's World Cup friendly at Busch Stadium in St. Louis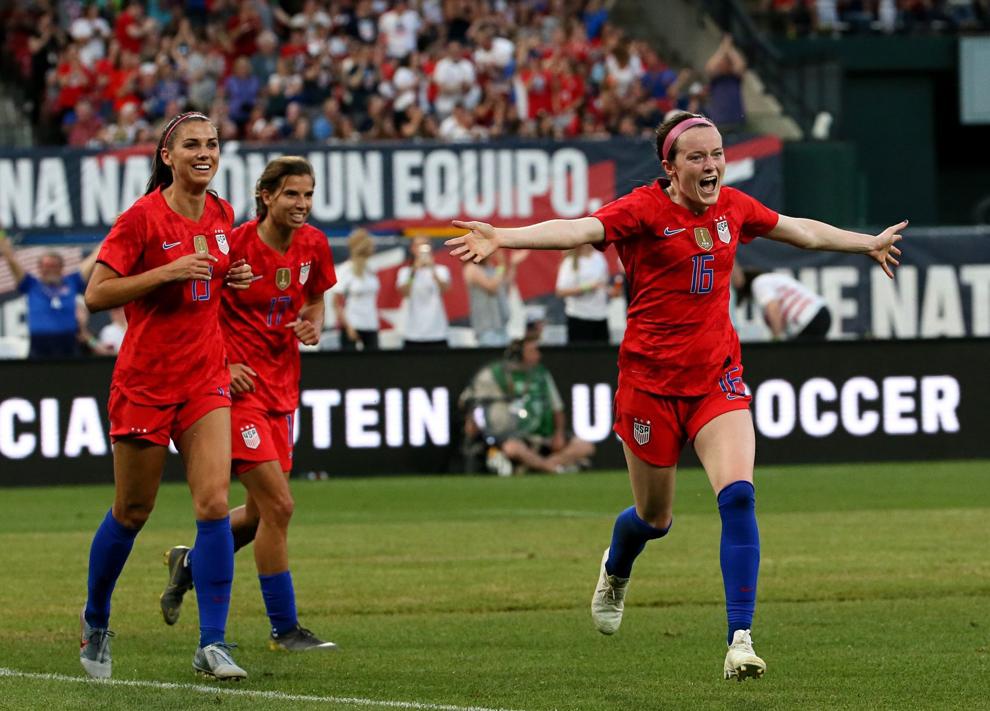 USA vs. New Zealand, pre-Women's World Cup friendly at Busch Stadium in St. Louis
USA vs. New Zealand, pre-Women's World Cup friendly at Busch Stadium in St. Louis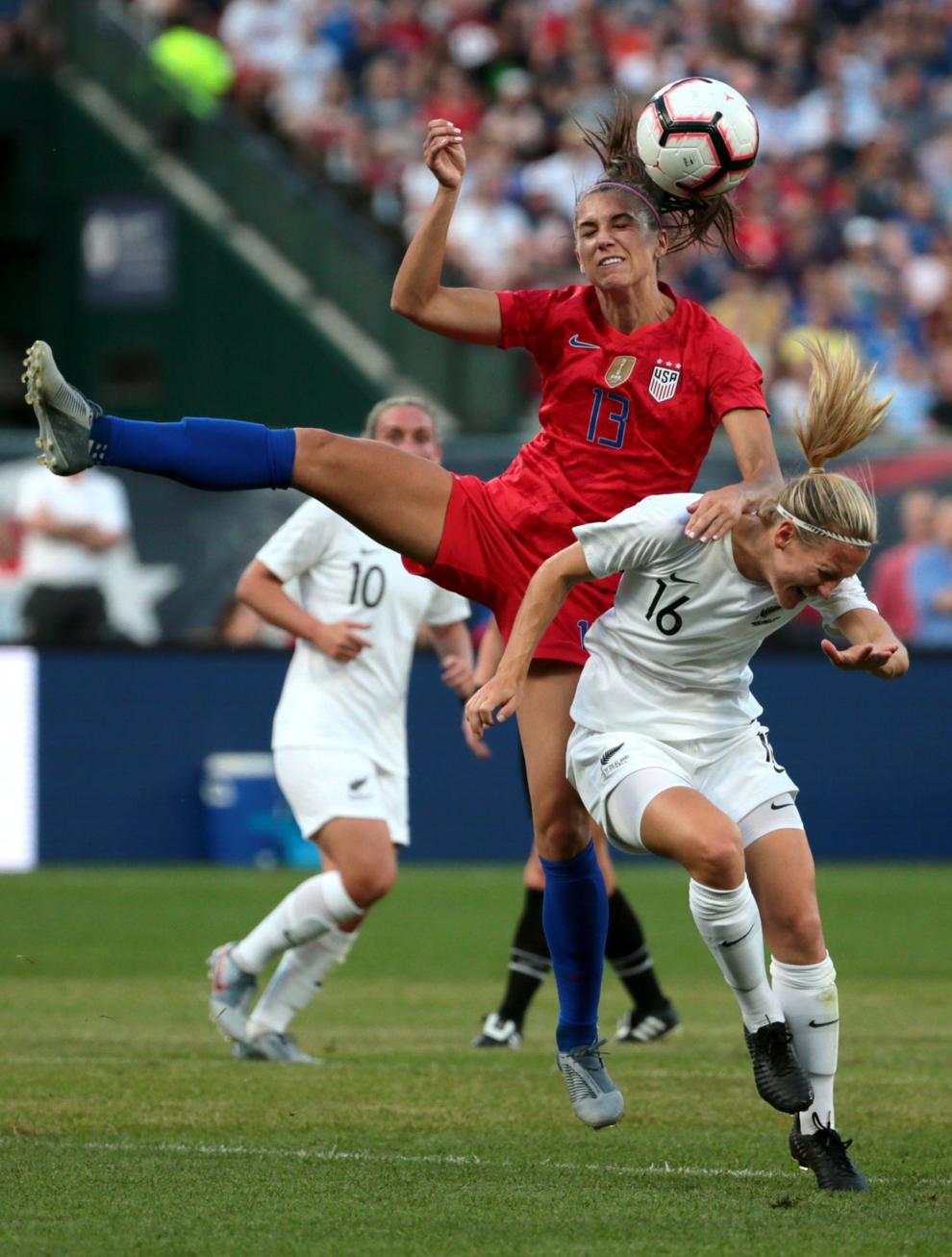 USA vs. New Zealand, pre-Women's World Cup friendly at Busch Stadium in St. Louis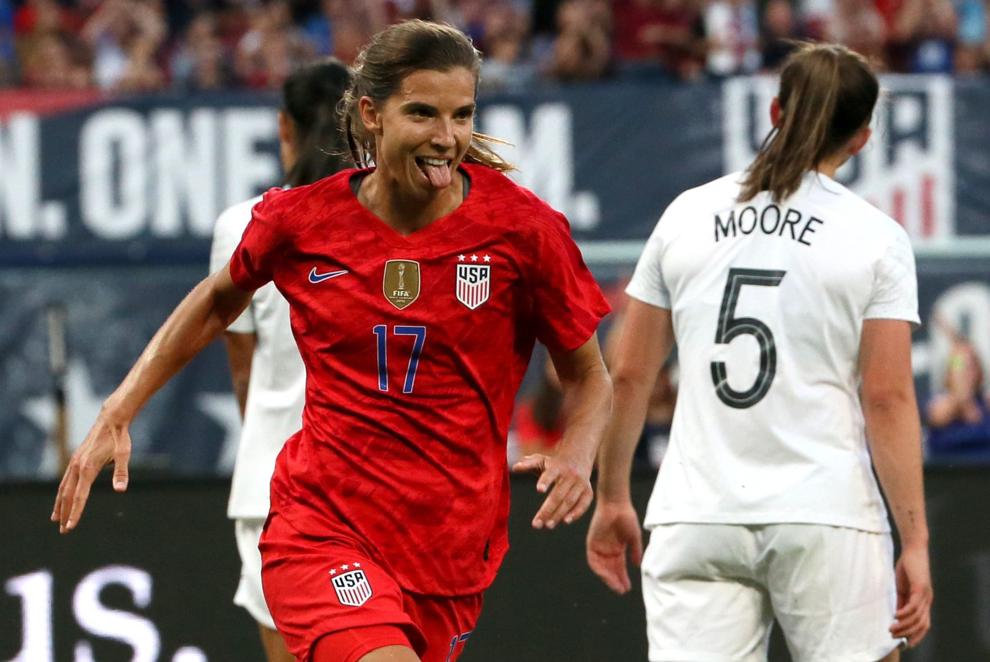 USA vs. New Zealand, pre-Women's World Cup friendly at Busch Stadium in St. Louis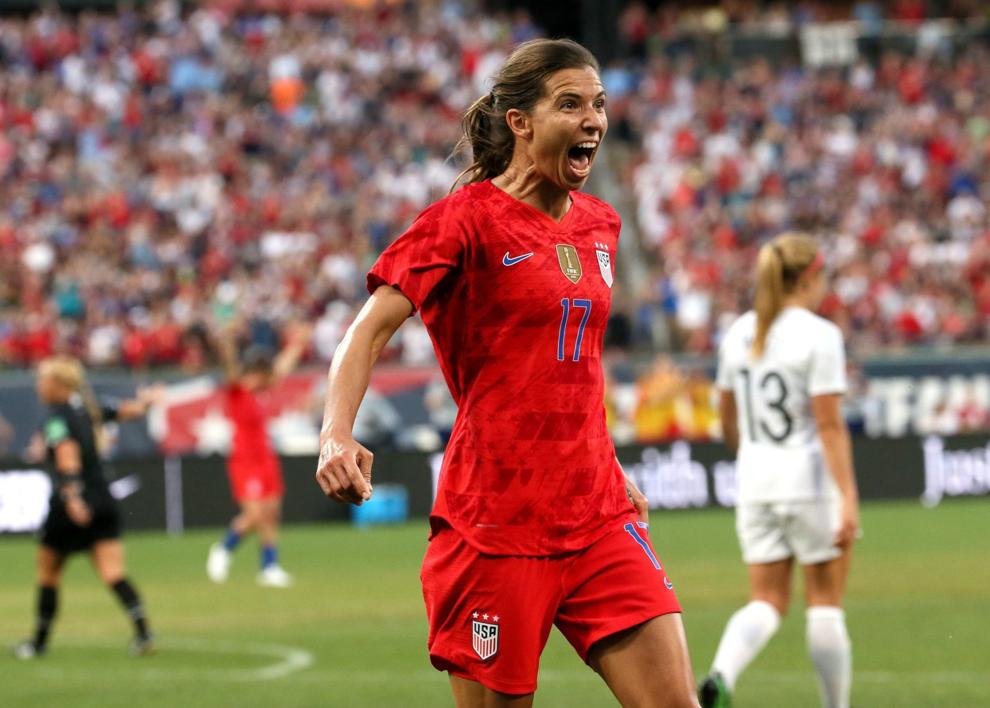 USA vs. New Zealand, pre-Women's World Cup friendly at Busch Stadium in St. Louis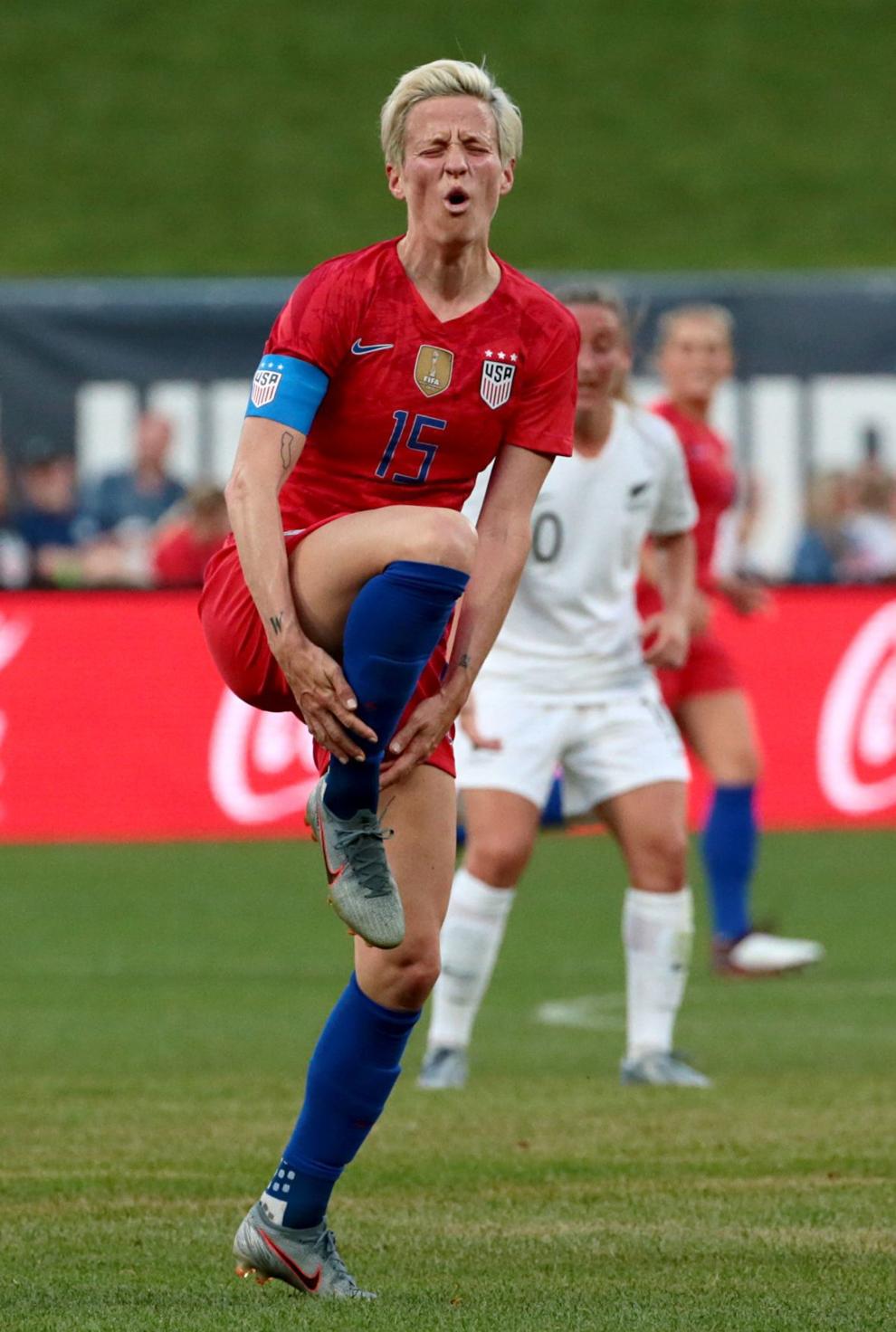 USA vs. New Zealand, pre-Women's World Cup friendly at Busch Stadium in St. Louis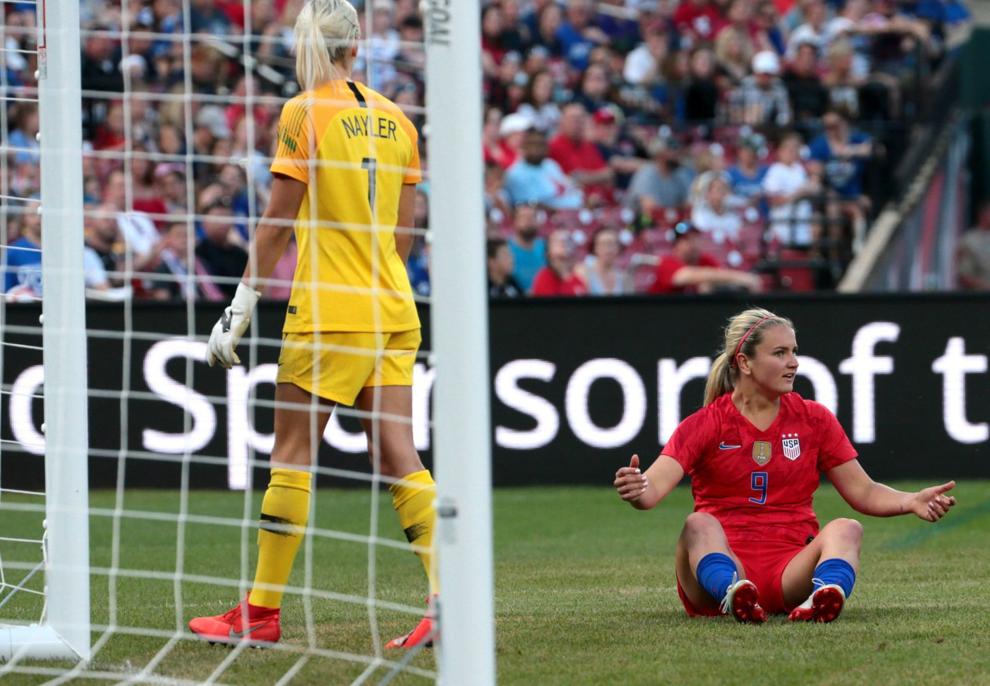 USA vs. New Zealand, pre-Women's World Cup friendly at Busch Stadium in St. Louis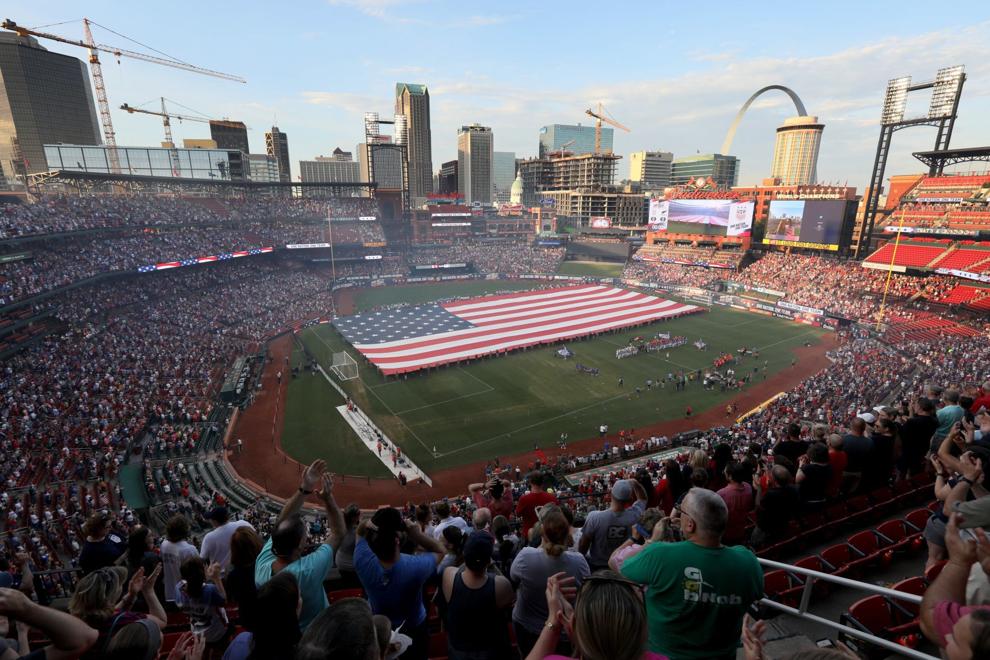 USA vs. New Zealand, pre-Women's World Cup friendly at Busch Stadium in St. Louis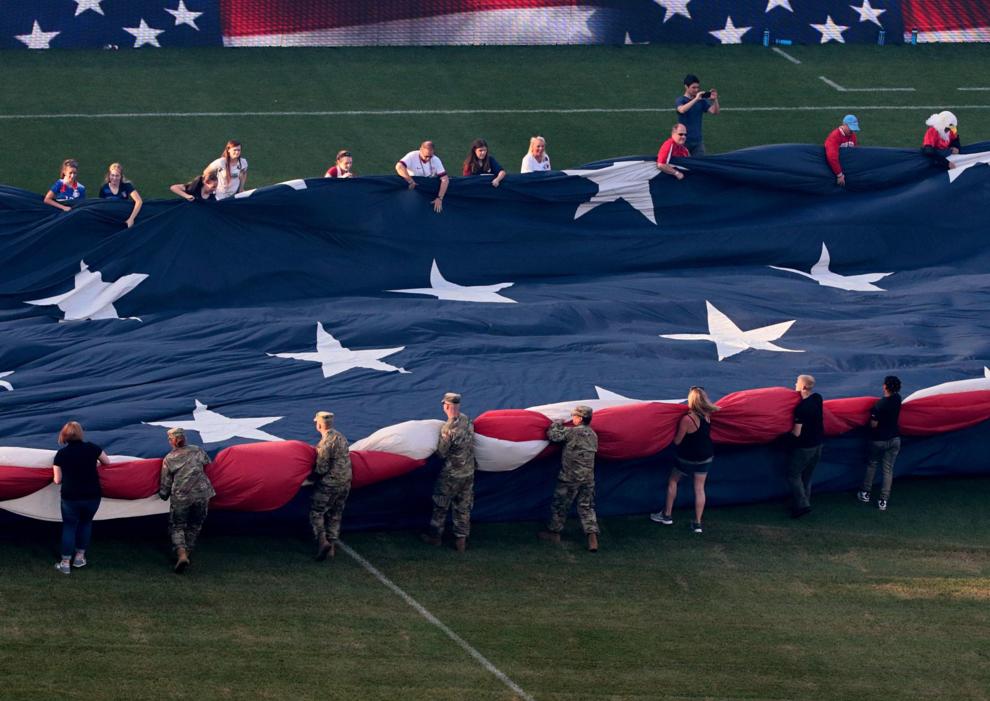 USA vs. New Zealand, pre-Women's World Cup friendly at Busch Stadium in St. Louis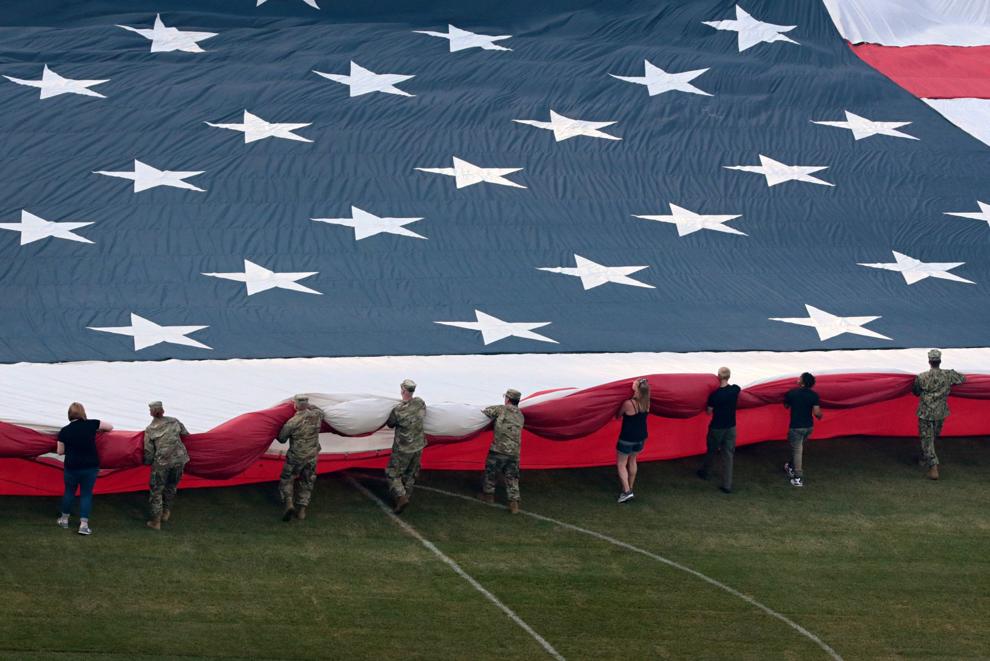 USA vs. New Zealand, pre-Women's World Cup friendly at Busch Stadium in St. Louis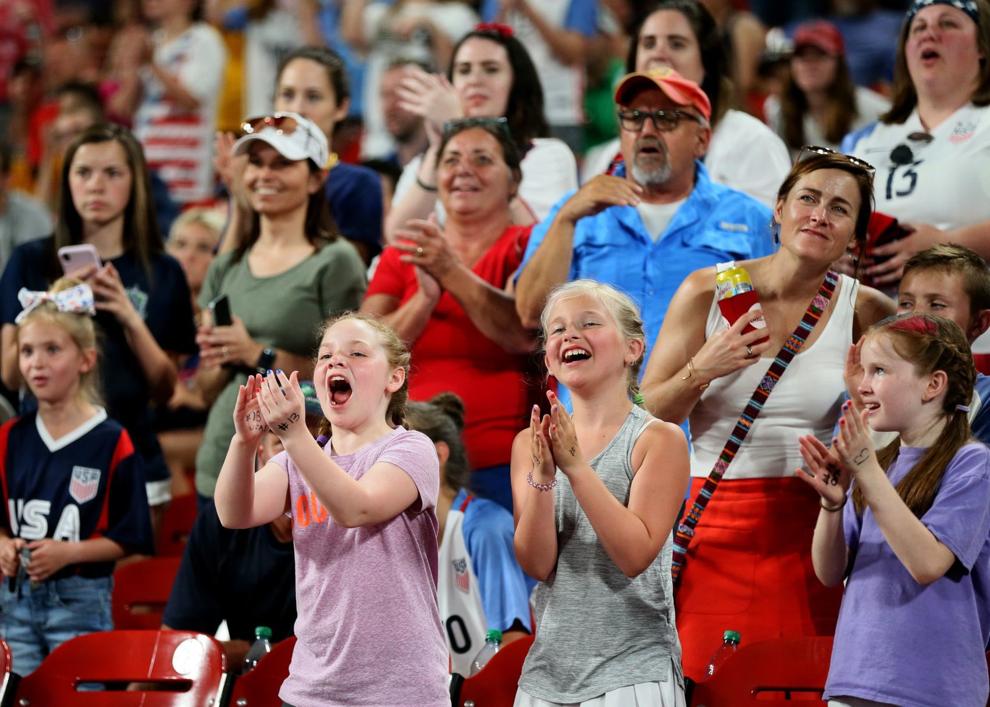 USA vs. New Zealand, pre-Women's World Cup friendly at Busch Stadium in St. Louis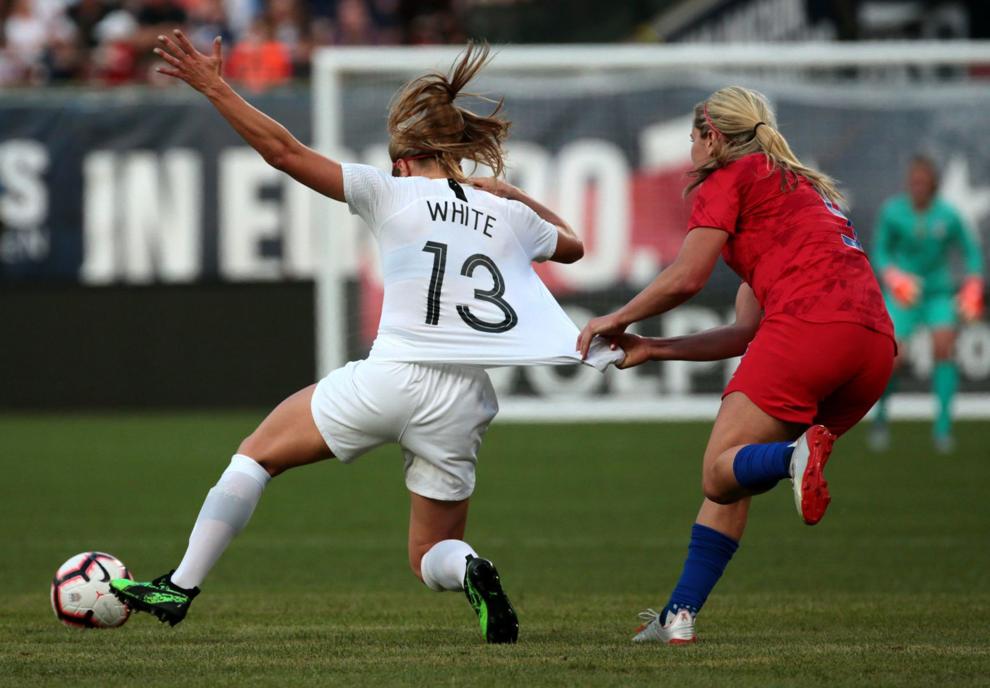 USA vs. New Zealand, pre-Women's World Cup friendly at Busch Stadium in St. Louis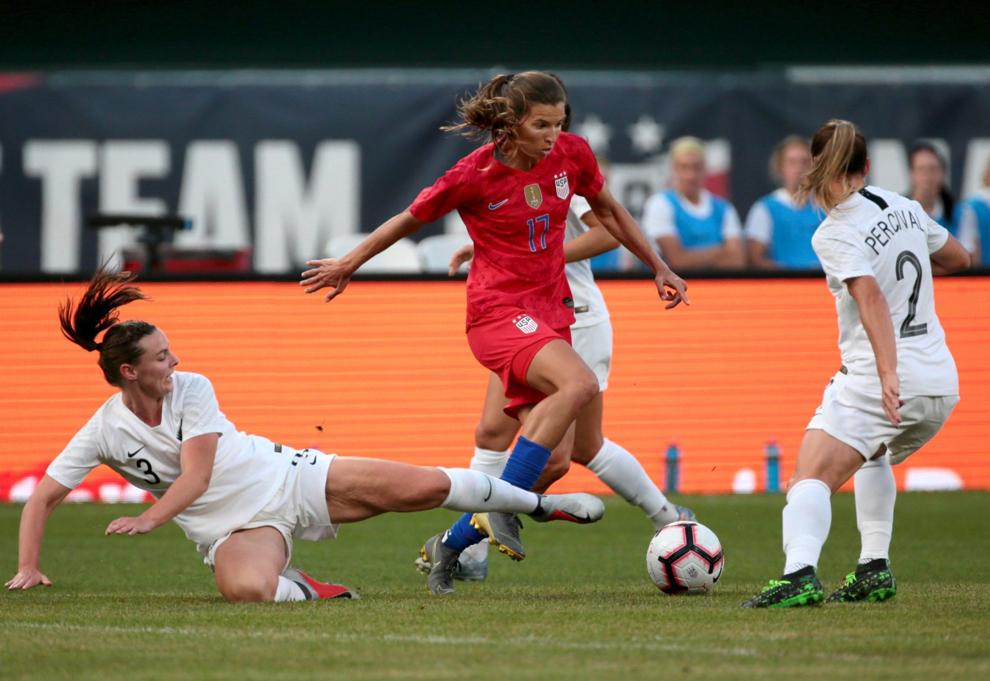 USA vs. New Zealand, pre-Women's World Cup friendly at Busch Stadium in St. Louis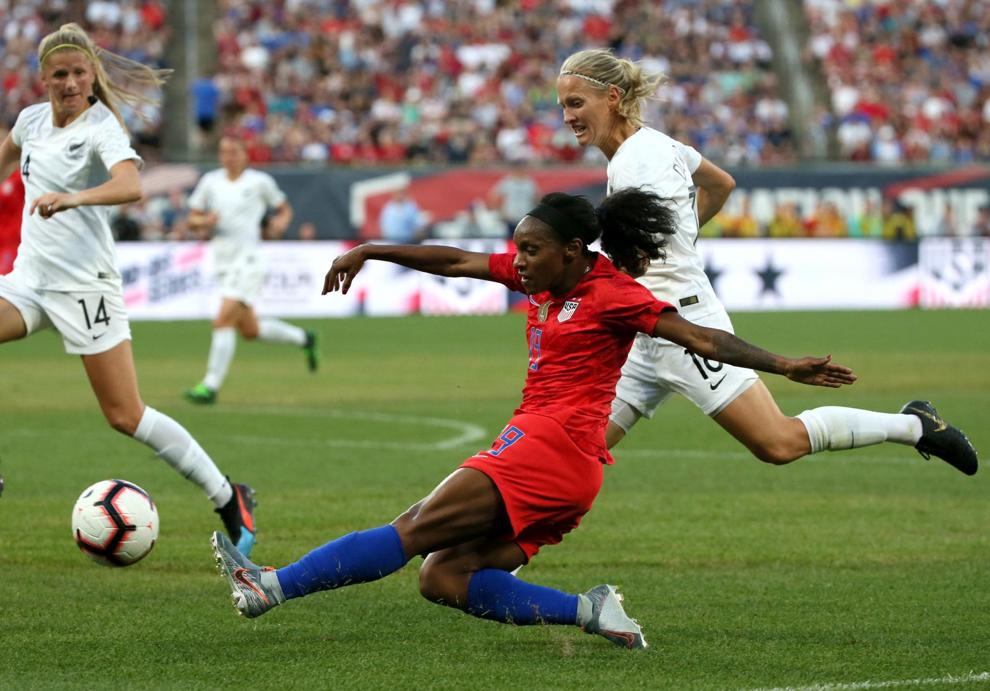 USA vs. New Zealand, pre-Women's World Cup friendly at Busch Stadium in St. Louis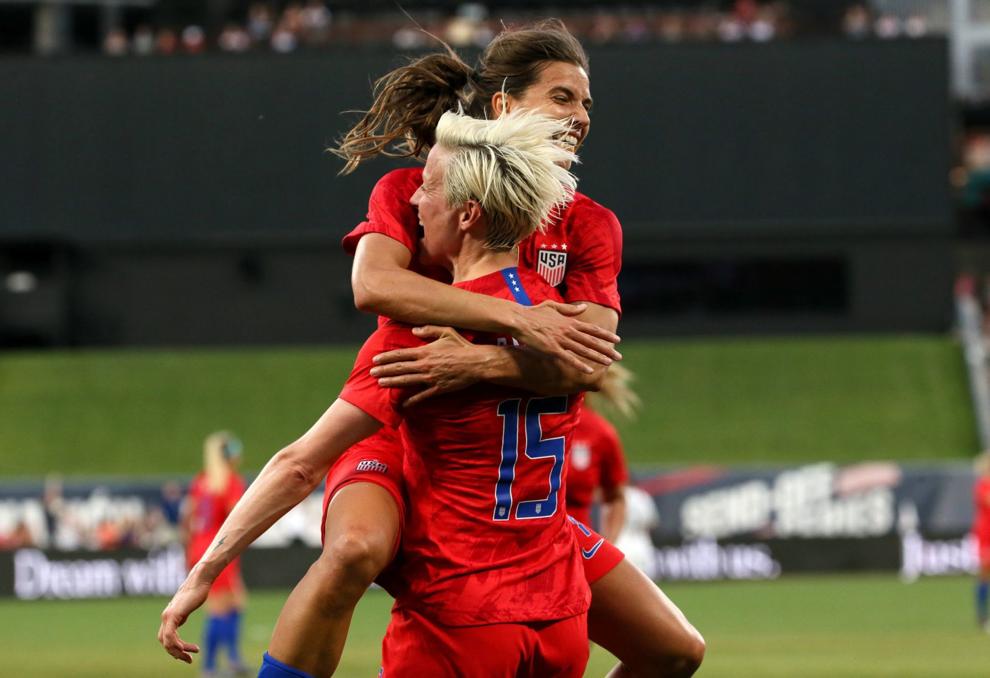 USA vs. New Zealand, pre-Women's World Cup friendly at Busch Stadium in St. Louis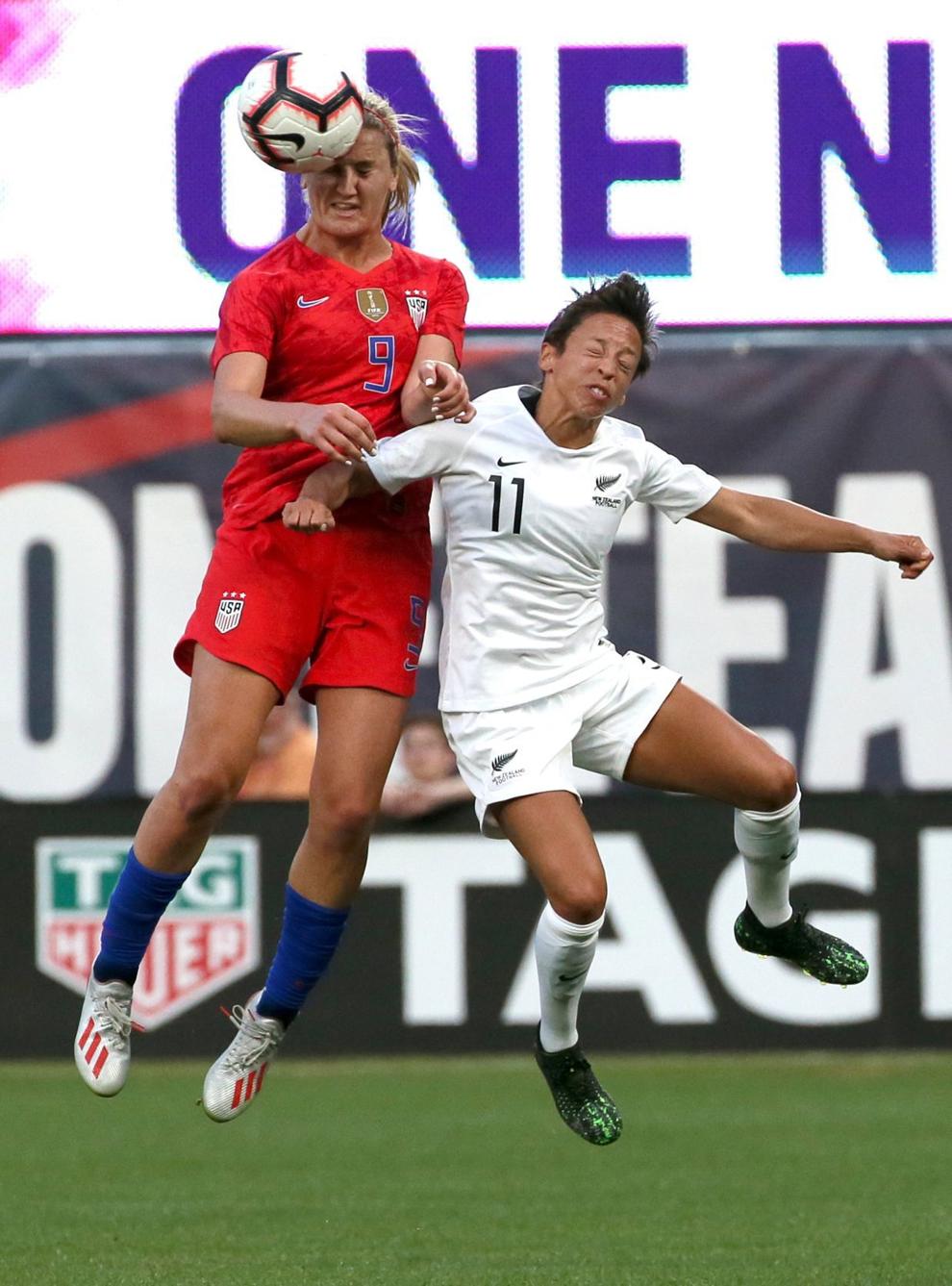 USA vs. New Zealand, pre-Women's World Cup friendly at Busch Stadium in St. Louis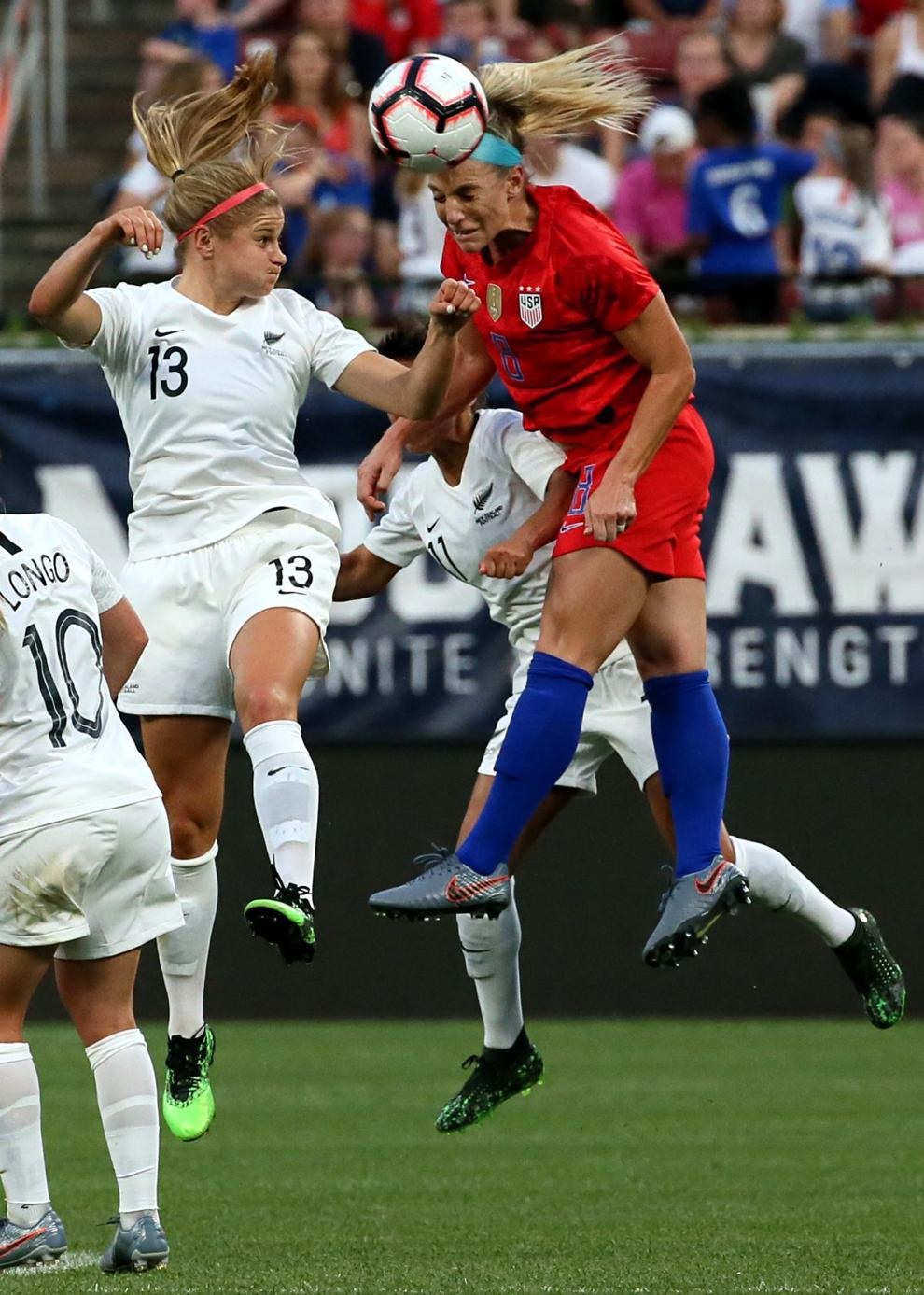 USA vs. New Zealand, pre-Women's World Cup friendly at Busch Stadium in St. Louis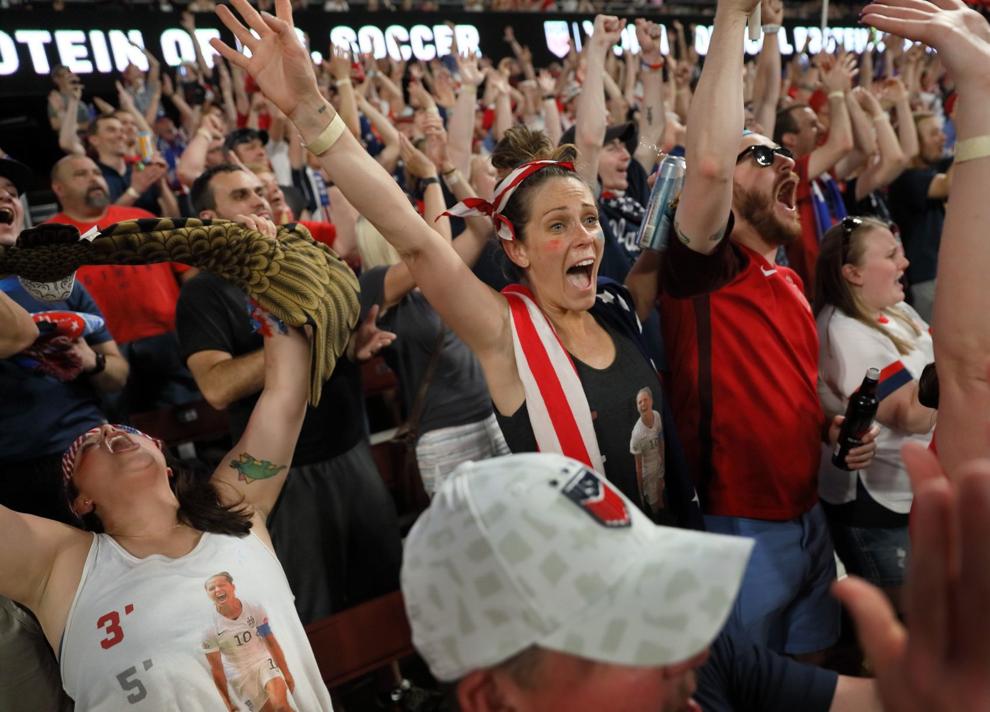 USA vs. New Zealand, pre-Women's World Cup friendly at Busch Stadium in St. Louis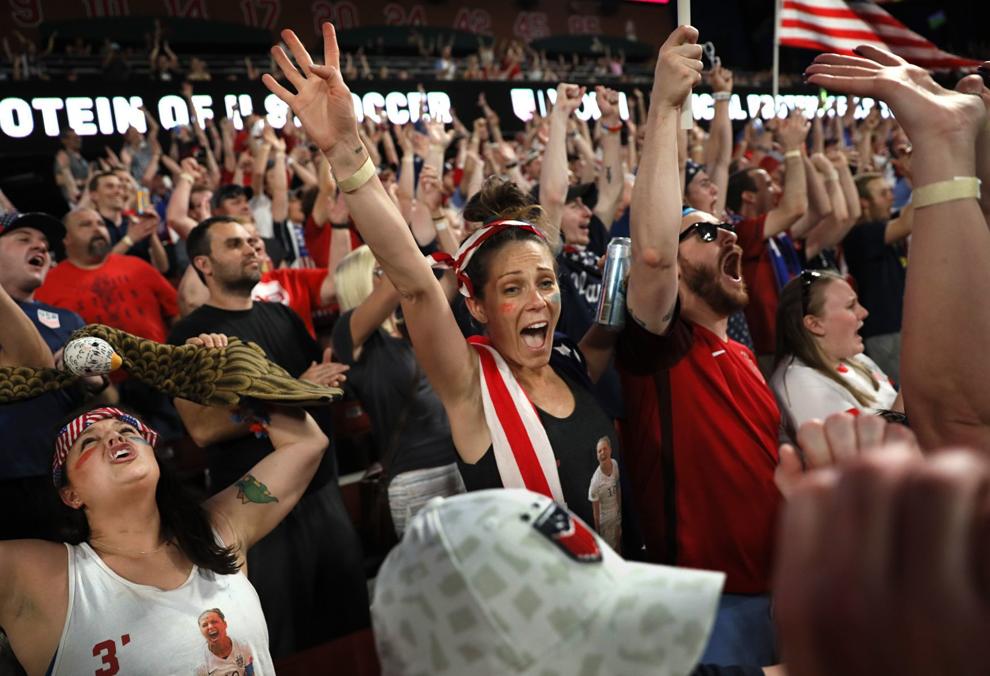 USA vs. New Zealand, pre-Women's World Cup friendly at Busch Stadium in St. Louis