Tom Ashley saw a man standing alone near "The Man."
"The Man" was Ashley's grandfather, Stan Musial.
The man was Albert Pujols.
"At first, I didn't know who it was," Ashley said. "Pujols was standing by himself, next to my grandfather, for minutes — 10-15 minutes."
It was January of 2013. The greatest Cardinal of this generation paid his respects to the greatest Cardinal.
And as Pujols slowly walked away from the casket, Ashley approached him and introduced himself.
Ashley's mother is Stan's daughter, Gerry. Ashley's childhood memories are frozen in the heat — summertime at grandpa's home in Ladue.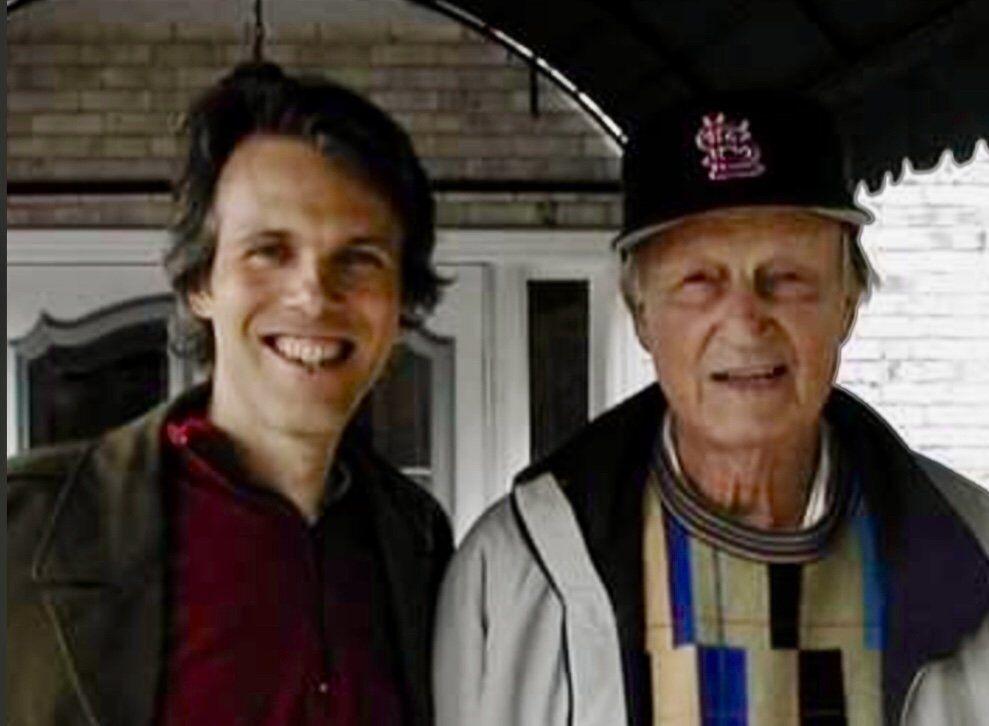 "He was just a great, great grandfather anyway, without any of the baseball stuff, you know?" said Ashley, now 57 and living near Tucson, Arizona. "When I went to visit him, I could just hang out with him and chat and watch the Cardinals game. That's where he was most comfortable, hanging out with his grandkids. He could be out with the fans and the crowds and all that, but I honestly think that he was just so relaxed around family."
A gracious Pujols spoke gently to Ashley. They talked about Stan and all the traits that made him the definition of a man. Ashley brought up the ill-fated ad campaign from Los Angeles, where Pujols went to play, beginning in 2012. The Angels tried to promote him on billboards as "El Hombre," Spanish for "The Man." Pujols nixed the campaign.
"I said, 'Albert, I just wanted to thank you, as part of the family,'" Ashley said recently by phone. "I'm tearing up now, actually. He looked at me and he said, 'Tom, look, there was only one 'Stan The Man.' And I was never going to use his name.'"
At the wake, Ashley and Pujols stood just a few feet from the open casket, but Ashley couldn't look.
"I was nervous," Ashley said. "I don't have a lot of experience with being around the dead. Especially my grandfather. … I think I was also overwhelmed.
"I was going to walk over to look at my grandfather for the first time. I said to Albert, 'I'm really nervous.' And so, Albert walked me over there.
"We just stood in front of my grandfather lying there. And so, it was a really nice moment because I really needed some support at the time. And he was right there. Albert. And I never met him before."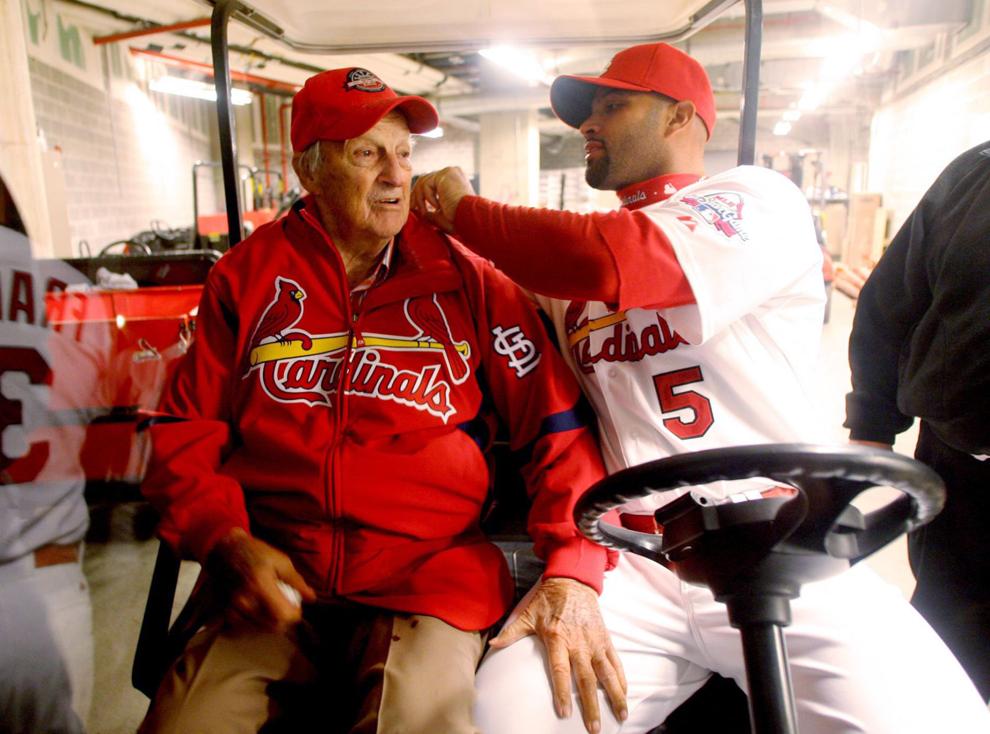 It was beautiful. It was from the heart. It was something Stan would've done.
"With the stars, what makes them great human beings are what they do when the crowds are not there," Ashley said. "I was very proud of everything that my grandfather did, and his kindness. And everyone who was with him was smiling, and he would cut up jokes."
The generosity of Pujols, from helping a man at his grandpa's funeral, to donating countless time and money to charitable work, is part of the legend's legend. Pujols didn't just start a charity to benefit children with Down syndrome; he befriended the children, empowered the children. He hosted an annual basketball game, a prom and a day at Busch Stadium.
And in his homeland of the Dominican Republic, Pujols doesn't just give money. He literally goes into the poorest areas and provides resources and hope.
He is a proud recipient of the Robert Clemente Award.
And just like he honors Clemente with his own efforts, Pujols honors Musial with his own play. Pujols takes pride in wearing the birds on the bat. He's humbled that many of his statistics and accomplishments are beside Musial's. And his number and photo will be beside Musial on the left-field wall in the coming years.
"And that day, I just met him and he was supporting me," Ashley said.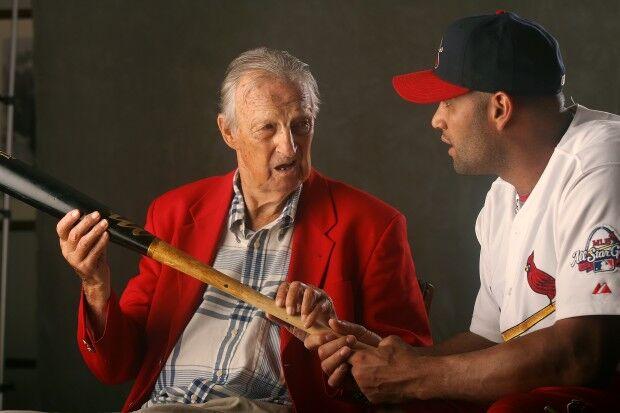 It's been nearly a decade since the funeral.
What prompted or inspired Ashley to reach out to this newspaper and share this story?
"I just have this special moment and I thought I wanted more people to know about it," he said. "People already love Pujols, but I just thought more people should know what Pujols is really like, you know? And I know that Albert's way into the news is like all over right now with 700 home runs."
Seven-hundred. It's right there. Even if Pujols doesn't make it, he still has the fourth-most homers in baseball history. It's an exclusive club of the top-four sluggers — Pujols, Babe Ruth, Hank Aaron and Barry Bonds.
But here in St. Louis, Pujols is in an exclusive club of two. The Cardinals, of course, have a litany of icons. From Ozzie Smith to Bob Gibson, Lou Brock to Ted Simmons, Enos Slaughter to Red Schoendienst, Dizzy Dean to Yadier Molina.
But Pujols and Musial are in their own stratosphere, both as ballplayers and men.