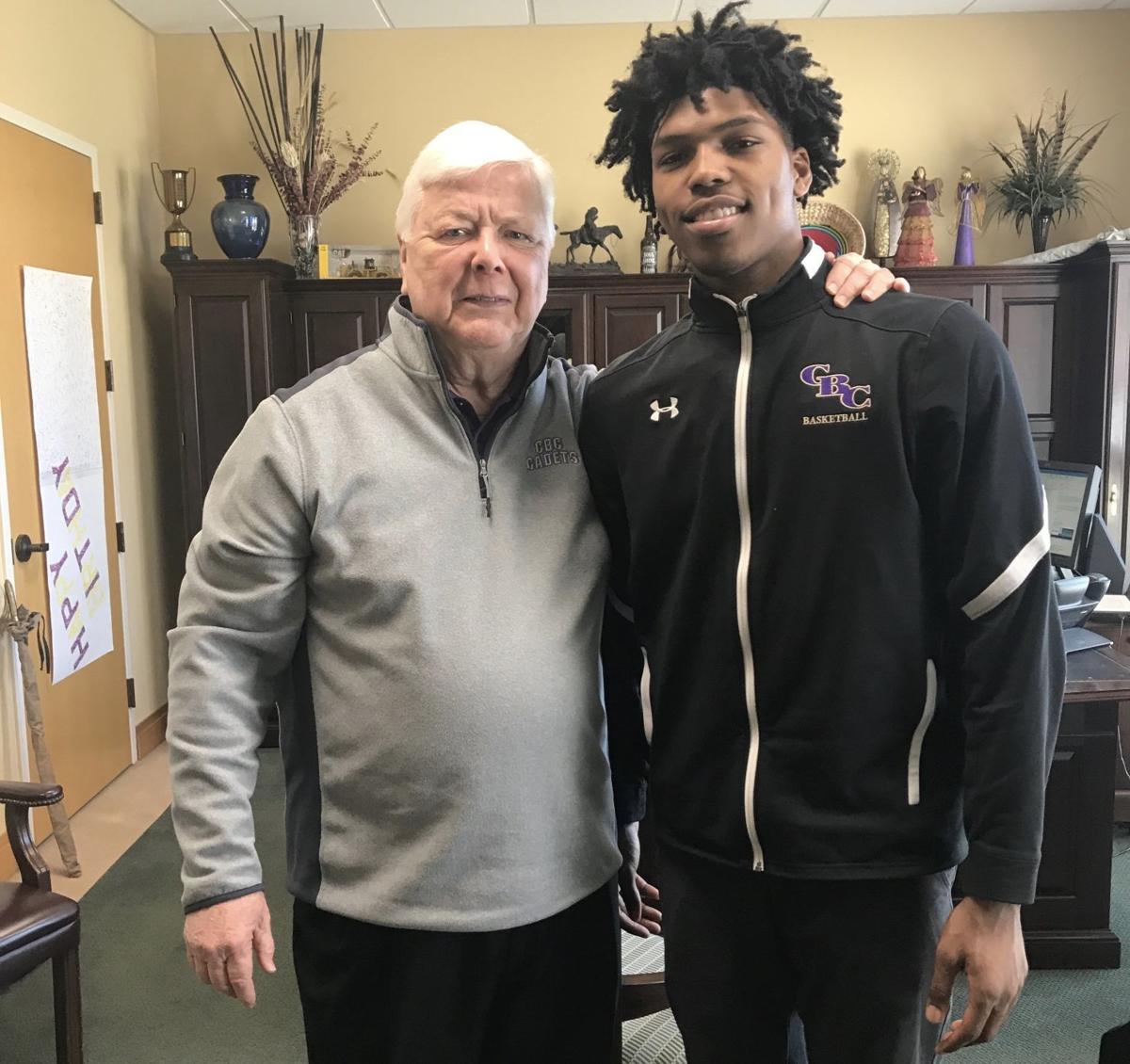 Michael Jordan wears Asics.
Actually at first, he didn't even know what brand of shoe he wears.
"Oh heavens, sneakers? Let's see," Michael Jordan said by phone Monday. "I have Asics. They're black all over and called Asics. I walk every morning but that's about the extent of my athletic adventures."
Michael Jordan is not Michael Jordan. He is a 70-year-old, white-haired St. Louisan. He hasn't played basketball since eighth grade. He's not an athlete, but he is a sport. St. Louis' Michael Jordan played along as he was peppered with questions about having perhaps the most famous name in our nation.
"When I introduce myself to people, it's usually a snicker or a smile, like, 'You've got to be kidding,'" Jordan said. "Like there's no other one! There's got to be plenty of Michael Jordans out there. My response is usually, 'I had the name before he did.'"
During the pandemic, basketball's Michael Jordan might again be America's most-famous athlete. Without live games, the NBA and ESPN have promoted the heck out of the 10-part documentary series called "The Last Dance." With behind-the-scenes footage of the 1997-98 Chicago Bulls, and interviews with more than 100 notables, the enticing documentary has garnered six million viewers per episode. Yet, Michael Jordan didn't even know there was a Michael Jordan documentary.
"I don't pay attention to a lot to sports," he said. "But I'm from Kentucky, so if UK is in the Final Four, I'll watch."
That said, he's also becoming a North Carolina fan — but not because it's his namesake's alma mater. Michael Jordan is the president of CBC, that St. Louis private Catholic high school. And CBC's star senior this past season was Caleb Love, who signed to play college ball for the Tar Heels. Over the phone Monday, Jordan gushed about Love and other CBC athletes and teams.
"I'm usually at the games — I enjoy the kids and their successes and all of that," Jordan said. "So I'm at one basketball game walking in, and over to my left is a guy in a pink shirt, and I said, 'Gosh, he looks familiar.' He looked like he didn't know anybody. So I just walked up to him, again not knowing who he was, and I shook his hand, and he said, 'I'm Roy Williams.' And I said, 'Oh yeah, North Carolina. You're here for Caleb.' And then I said, 'My name is Michael Jordan.' He just smiled at me and said, 'I know a guy by that name.'"
Williams was an assistant at North Carolina when Jordan played. Now, Williams is the head coach and has won three national titles. Like Mike, he's in the Basketball Hall of Fame.
St. Louis' Jordan has not met the famous Michael Jordan, but he's actually been at the same place multiple times. There was the time in the Caribbean, "when I was at the same hotel he was in, and unfortunately people would call my room if it was a call for him. There were a few reverends and religious individuals calling and asking for donations. And I said, 'I'm sorry, you've got the wrong Michael Jordan.'"
And once in Chicago, Jordan and an acquaintance arrived at a busy hotel and the site of a big sports memorabilia convention.
"I had a reservation in my name," Jordan recalled, "and the person said, 'Oh! Mr. Jordan!' I was traveling with an African-American guy."
When he introduces himself, sometimes people are clever.
"They'll say, 'You're not as tall as I thought," he shared. "People always respond. I've never found it annoying, but I guess the comebacks aren't as creative to me anymore. . . .
"We have three children, two are boys, and I was thinking that he would be a Michael, and my wife at the time said, 'No, no, no, no, no way is he going to be a Michael Jordan.' She'd seen the reactions before, the smiles, the smirks and the 'Sure, sure you ares.'"
St. Louis' Jordan enjoys seeing the looks on kids' faces when he says his name. He laughed when discussing that kids who choose CBC not only get a great education but also leave with Michael Jordan's signature (on their diplomas). And using the old six-degrees-of-separation theory, Michael Jordan is only "one degree" from Michael Jordan. Former CBC star Larry Hughes remains involved with the school — his son plays hoops there — and Hughes was teammates with Jordan on the Washington Wizards.
"I think he talks more about a LeBron James than he does a Michael Jordan," Jordan said of Hughes, a former Cavaliers teammate of James. "But I know Larry, and when he sees me, it's always MJ. That's what he calls me."
St. Louis' Jordan thinks it's pretty neat to share a name with a superstar, but notably because the person is famous and not infamous.
"He is a gentleman, he's a first-class individual, a wonderful athlete and a wonderful role model," Michael Jordan said of Michael Jordan. "So it's nice to have that namesake."
Coming in tomorrow's Post-Dispatch: De Smet's Scottie Pippen (just kidding).
Be the first to know
Get local news delivered to your inbox!