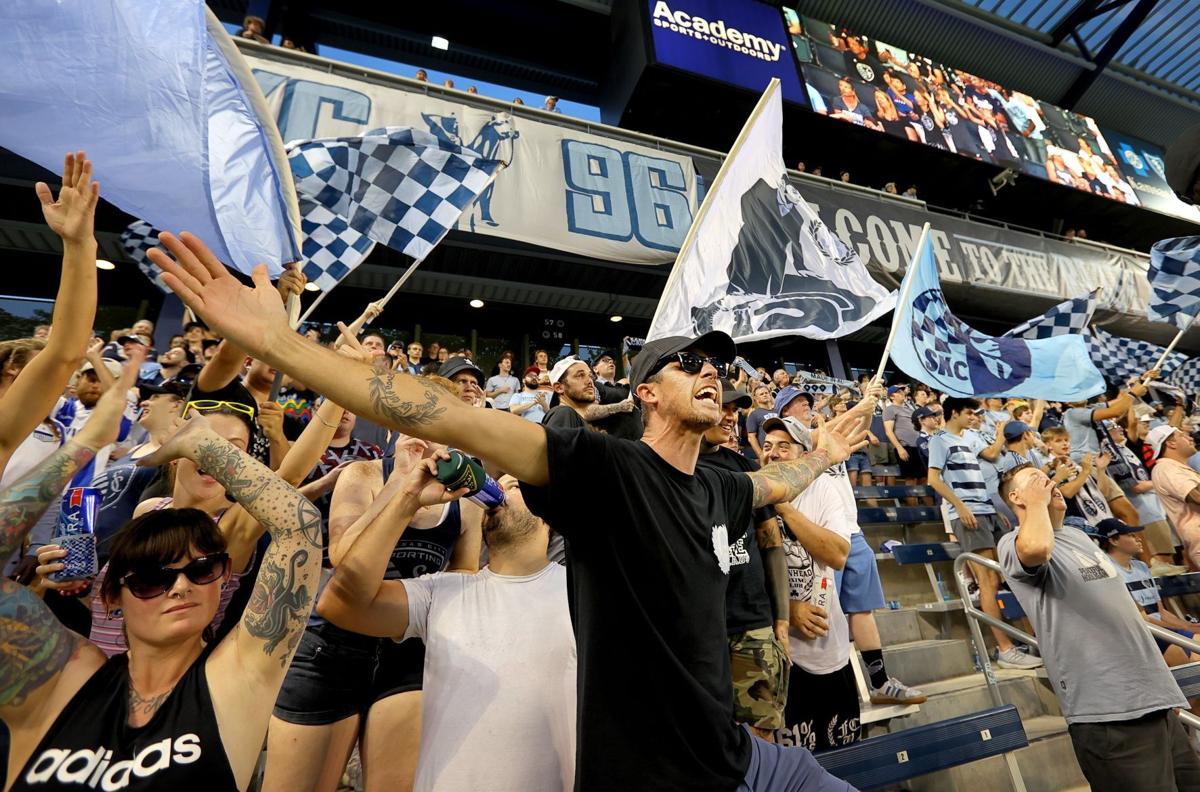 KANSAS CITY, Kan. — I'm standing in the front row, behind the goal, next to a small man beating a big drum as thousands behind me chant: "Shots! Shots! Shots! Shots! Shots! Shots!" … and the pulsating makes my head pound like the morning after a night of shots, shots, shots, shots, shots, shots. But it's all strangely insatiable. I'm into it. I'm intoxicated by the soccer experience.
I'm at a Major League Soccer game at Kansas City's soccer-specific stadium, dubbed "Blue Hell," which is actually their blue heaven. With MLS coming to St. Louis in 2023, I want to see what we are getting ourselves into — or, in this case, get into what we are getting ourselves into. I'm in "The Cauldron," the general admission section behind the goal (and the poor opposing goalie). It's summer, but people are wearing scarves. Less than a half-hour into the game, they've already been here for hours. Flags spout. Brags tout. They believe that they will win. And they don't stop believing.
Next to me, Eduardo Meza hammers the enormous Ludwig concert drum with a pair of mallets. Eduardo is originally from Honduras. Standing next to him is his 5-year-old son Angelo, who's tapping a jam block to the beat. It all starts here with Eduardo. He's the loudest drum. You can hear this thing in Topeka. His tone sets the tone. The supporters chant along, all game long. Eduardo's drumbeat is the fan base's heartbeat.
"We feel my heart," he says.
Supporters of all ages are all in, standing in "The Cauldron," while others occasionally sit in the 18,467 seats here at Children's Mercy Park. This evening, Sporting Kansas City hosts the team from San Jose called the Earthquakes — late in the game, when Sporting finally scores, it feels like one.
"I remember the first game I went to at Children's Mercy Park, just being absolutely blown away," said St. Louis native and Sporting sideline reporter Aly Trost, the great niece of St. Louis soccer legend Al Trost. "Just seeing the little kids there at the game, I just think back to how much I enjoyed watching soccer, even a high school game. I looked up to those athletes. I was in awe. So now getting to see soccer at the highest level come to the city of St. Louis is amazing. I've seen it first-hand here. ... They've really made up the blueprint for how to do it correctly."
I make the cross-state drive with some employees of St. Louis City SC, including Matt Sebek, the St. Louis native who carries the unique title as the team's Chief Experience Officer (CXO). Also in our traveling party are some members of the St. Louligans, the supporter group for soccer in our town. They're wearing scarves for St. Louis City, which are colored "City Red," which is Pantone 1925C, which is, basically, dark pink.
Before the game, we hang out in the spacious Budweiser Brew House inside the stadium, the "City Red" standing out in a sea of "Sporting Blue." After wins, the Kansas City fans and drumline members mingle here with the players and club manager.
"Something that stood out to me during the night was the number of front office people engaging fans, whether it was coming in before the match or walking around during the match," said St. Louisan Malia Dunlap, a St. Louligan here for the game. "You see that a lot in lower leagues, so it was nice to see that happening at the top level."
Carlos Restrepo is a St. Louisan and a St. Louligan. He's 31. He moved to St. Louis at 16 from Colombia.
"I fell in love with the Cardinals; I fell in love with the Blues," he said. "It was awesome, it was American sports, it was a really cool experience — but it wasn't soccer. Soccer has a distinct flavor that's different from baseball, different from football — and that's during the match, you give 110 percent to support your team. You're constantly cheering. There are drums and chants — there's no pause. You're giving all this energy, sometimes hopelessly. You go to a baseball game and you can be a casual fan. During a soccer match, you're just focused on the game."
Before every game here, the video board introduces the Kansas City fans to a young child from Children's Mercy Hospital. As is pregame tradition, supporters do a fun chant that includes the kid's name. On this night, the young boy is jubilantly dancing in front of his seat — while inside Children's Mercy Park, he's worlds away from Children's Mercy.
One thing that stands out is just how polite everyone is here. Maybe it's a Kansas City soccer thing — after all, Jason Sudeikis, the lovable and empathetic coach on "Ted Lasso," is from here. But the more people I talk to say it's just a soccer thing. It's a fascinating trait, this niceness, considering soccer supporters are often loud and rowdy and, on occasion, sharing thoughts on the referee's mother. But they also pride themselves on being caring and charitable, honorable and inclusive.
"The camaraderie with everybody, we're all rooting for the same thing, we're all caring about the team, the city — it's hard to explain," said Sporting KC supporter August Bennington, who said at every game he attends he buys a scarf, which he hopes to someday pass down, along with the stories stitched into them, to a son or daughter. "It's completely different from a football game. Every single football game I go to, I see a fistfight. It's not like that here. There are rivalries, but at the end of the day, we realize we're all human beings and we're all in the same fight. ...
"I'm one of those people who said, 'Oh, why do you like soccer? It's boring.' And then I came to a game, and it's a completely different experience than what you would think. It's so immersive. The fan experience is worlds ahead of what football and baseball is, in my opinion."
The stadium feels intimate. European. The field is a glorious green, which complements both "Sporting Blue" and the sky's blue, too. I begin the game in the stands, surrounded by families and friends and friends with family friends, but soon I meander my way over to the general admission section, AKA "The Cauldron." Before the game, fans choose their seats by placing their scarves down (and proceed to scarf down some food at the Budweiser Brew House, with perhaps a Budweiser or two, too). With everyone standing during the game, I just slither my way down to the first row, and then across the row, all the way to the epicenter of intensity — Eduardo's drum.
"Physically, he brings everything he can to games," said Jeff Carlson, who plays a plastic trombone a row behind Eduardo Meza. "He puts as much into it as he can."
The supporters do a songbook of chants, one after another, some simple, some indecipherable, some in Spanish, some about barbecue. Brandon Taylor is the capo, standing in front of "The Cauldron," his back to the field, his hands holding a bullhorn in front of his face. He's the cheer leader. How did he get this distinguished gig?
"I was the loudest guy here, and I wouldn't shut up, so they said, 'Hey, get over here,'" Taylor said. "And that's exactly how it started."
During the first half, there are a couple hair-raising scoring chances. It's pretty thrilling to watch a play develop. The midfield chaos untangles and unspools toward the goal for a shot, while the fans chant about shots. Incidentally, soccer skeptics will forever talk about the paucity of goals, but much of the fun is pouring your emotions into the anticipation of a goal — and the prevention of one in your own goal. You're invested in the process.
And so, when the Earthquakes score first, it's disheartening and, perhaps, a little disturbing, considering how low San Jose is in the standings, and how high Kansas City is. But the chants continue and Sporting continues to push for 90 minutes. And then, four more into added time. And that's when a fellow named Johnny Russell curves a set piece ball toward the upper-right corner. It goes past the goalie's diving arms, off the cross bar, then off the goalie's back. The ball is just sitting there, right in front of the goal line! Kansas City's Daniel Salloi sprints forward and kicks in the equalizer.
"There's nothing better than the blue smoke just clouding up the entire 'Cauldron,'" KC supporter Nicholas Koch said of the goal-scoring experience, "and everybody is just cheering and cheering and cheering."
The game ends 1-1. Each team gets one point (instead of San Jose getting three and Kansas City nary one).
What a neat night. An authentic experience.
"When we have the team, this is going to be a huge rival," said Restrepo, the St. Louligan. "I admire everything Kansas City has done. But I think we're going to do it so much better. And I'm not saying that to just talk trash. I'm saying that because we have all the elements in St. Louis to have an even better party than this. We have a history of soccer, we have a stadium in the city — not miles away — we just have fans that have been wanting this for so long, that when we finally get it, it'll be awesome. And when we host them, and you have one side of St. Louis, the other side (for Kansas City), it's just going to be an environment like you've never had before in the city of St. Louis. Even Chicago Cubs-Cardinals won't get close to the level of energy."
So, what did St. Louis City's Chief Experience Officer think?
"Going to games gives me goosebumps every time," said Sebek. "I'm born and raised in St. Louis, grew up a massive baseball fan, still am. But soccer is just different. There's a passion that exists there. I think it's going to be an experience that St. Louis has never seen before. ...
"Over the past couple years, we've done a lot of research, locally and internationally, on places we think do it well. For us, let's borrow some of those ingredients, but at the end of the day, we own our own recipe. So it needs to feel organic and authentic to St. Louis. But from Sporting KC to Dortmund in Germany, these are all places we look to borrow those ingredients. That's what gives me goosebumps, what that's going to look like a year and a half from now."
Photos: St. Louis City SC brings local fans to Sporting Kansas City game
St. Louis City SC brings local fans to Sporting Kansas City game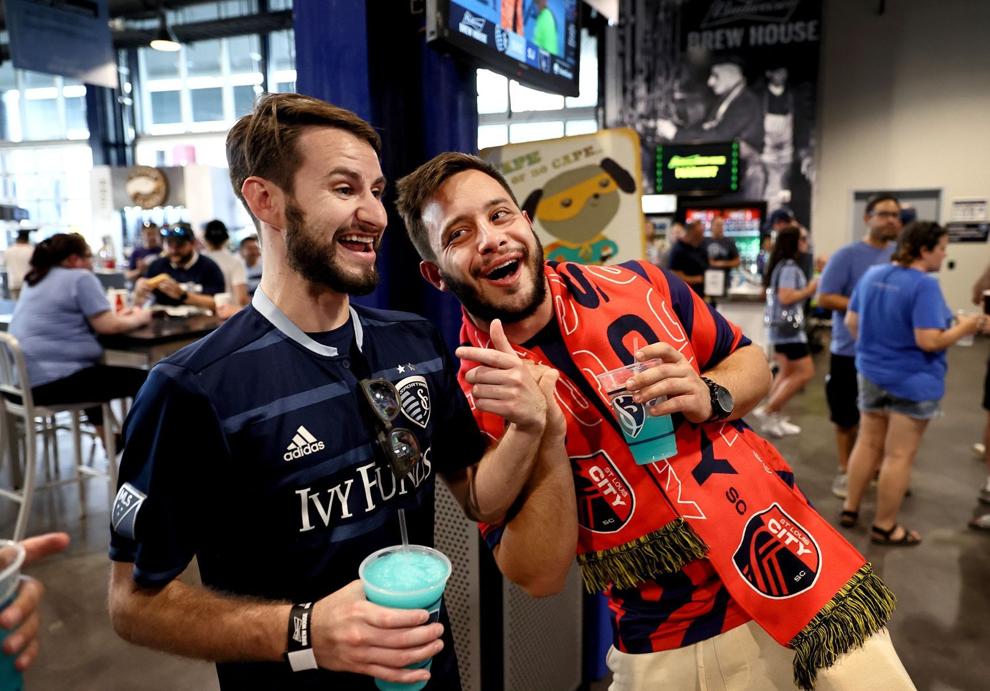 St. Louis City SC brings local fans to Sporting Kansas City game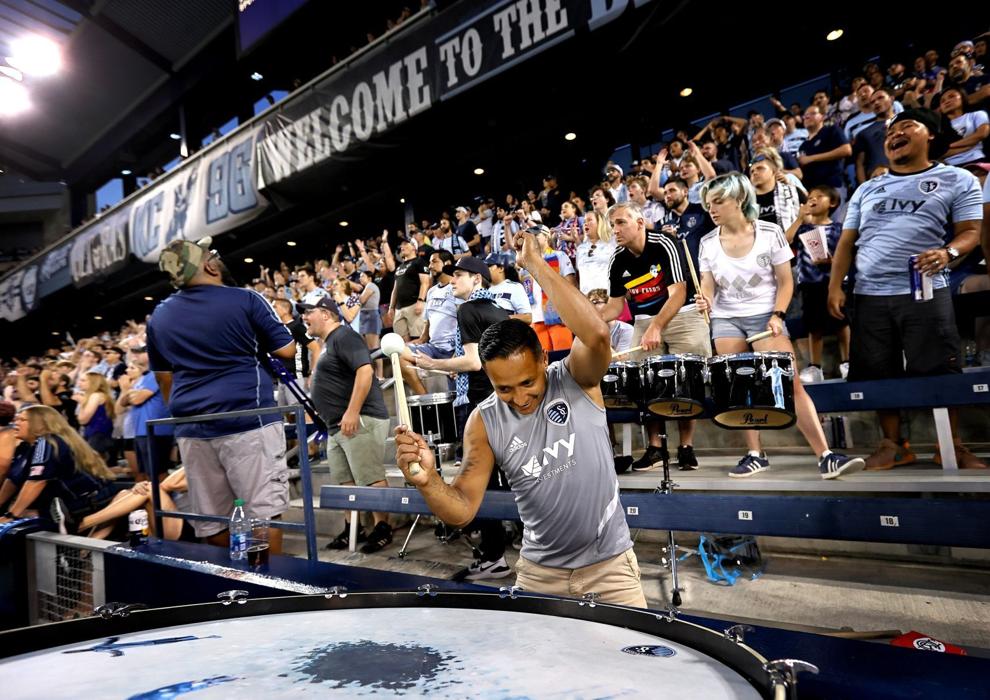 St. Louis City SC brings local fans to Sporting Kansas City game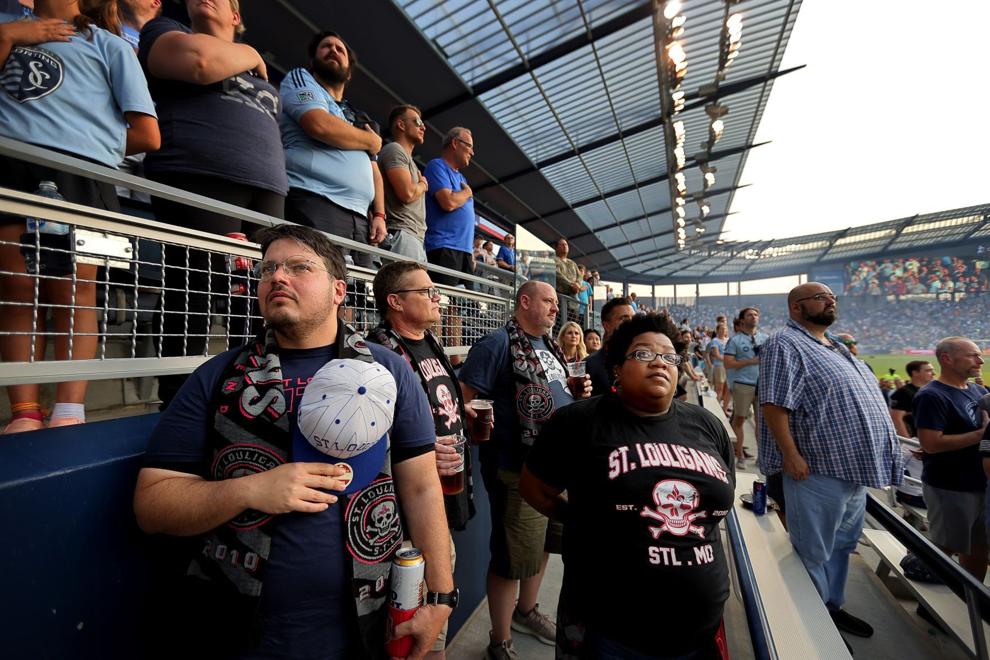 St. Louis City SC brings local fans to Sporting Kansas City game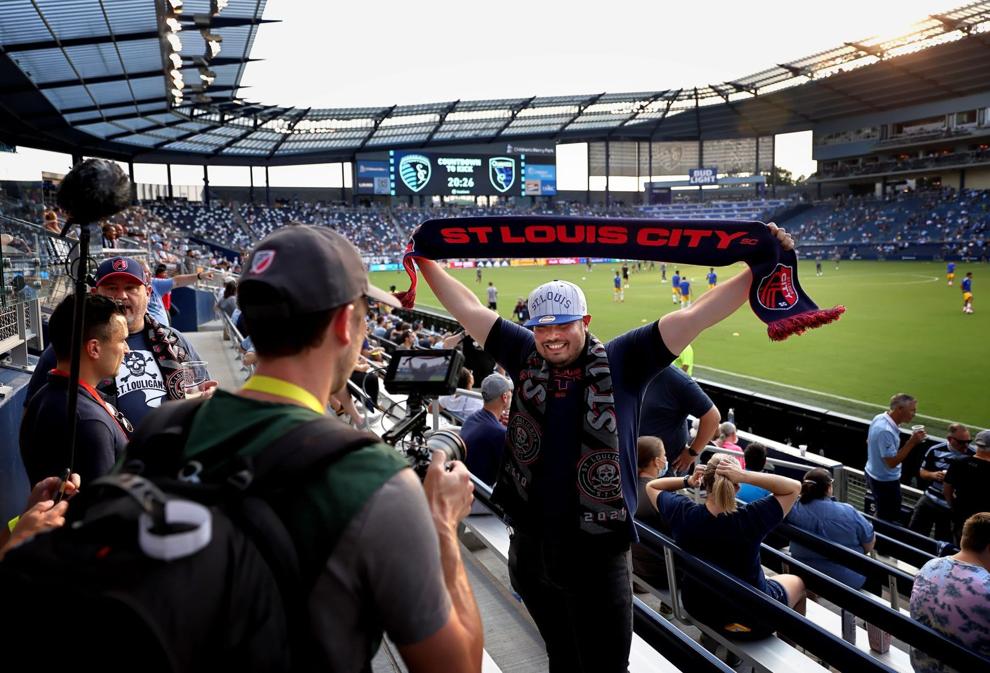 St. Louis City SC brings local fans to Sporting Kansas City game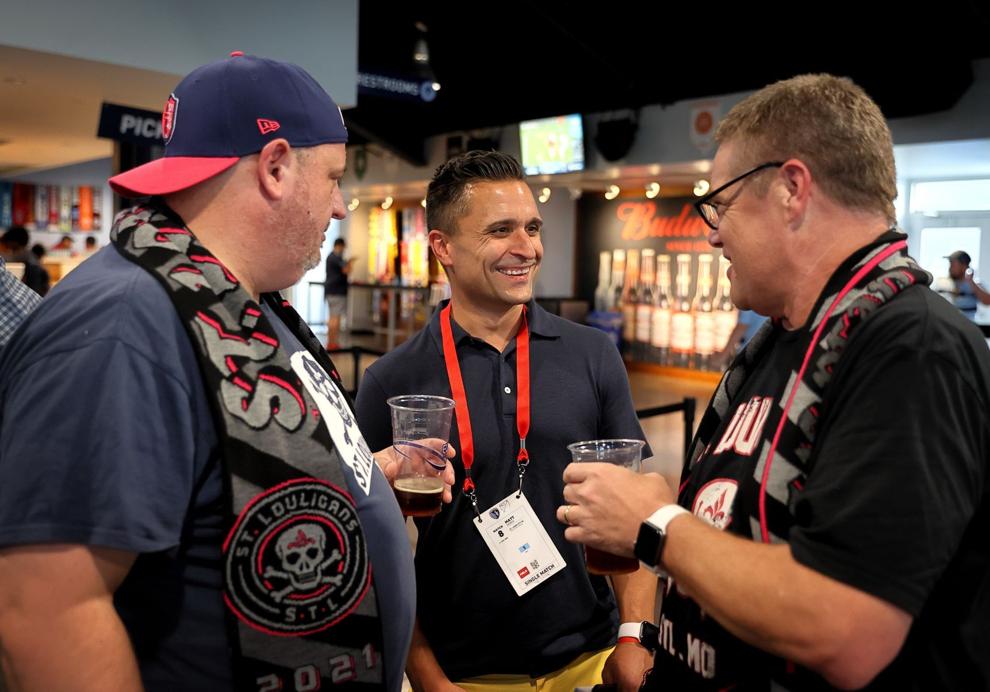 St. Louis City SC brings local fans to Sporting Kansas City game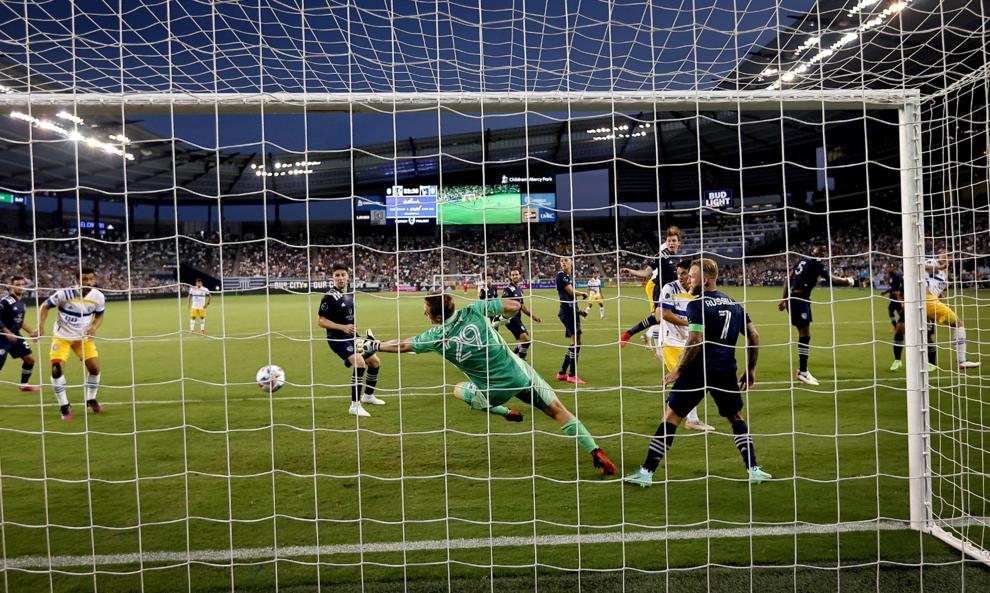 St. Louis City SC brings local fans to Sporting Kansas City game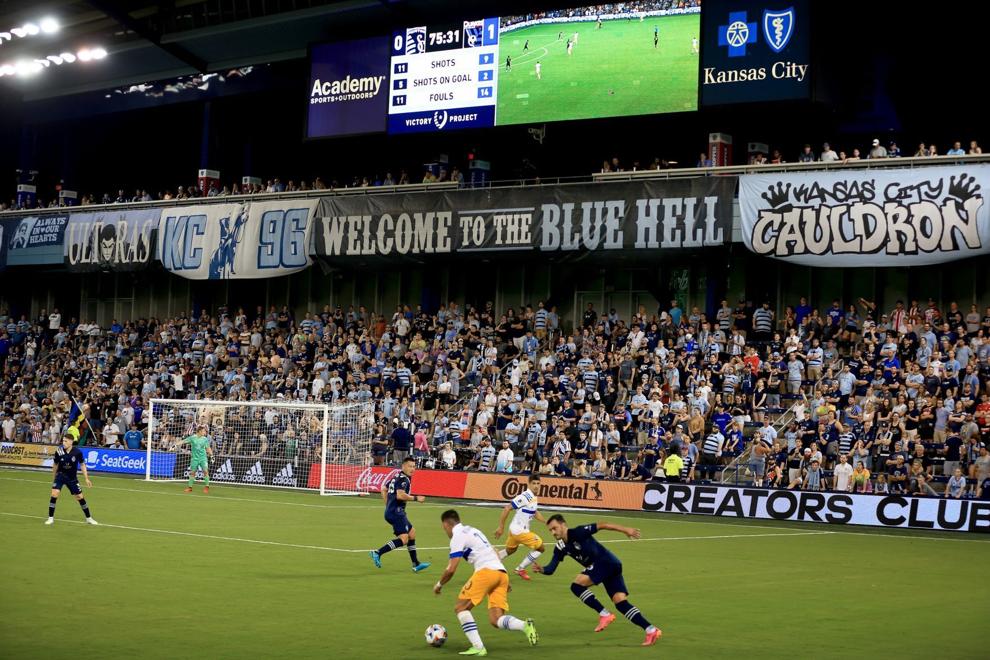 St. Louis City SC brings local fans to Sporting Kansas City game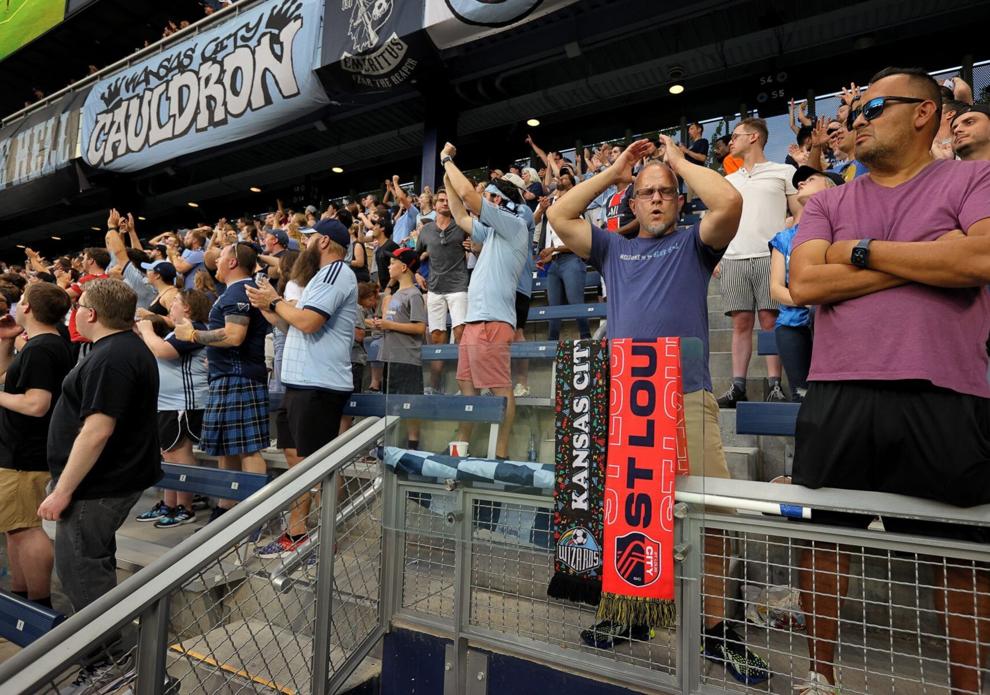 St. Louis City SC brings local fans to Sporting Kansas City game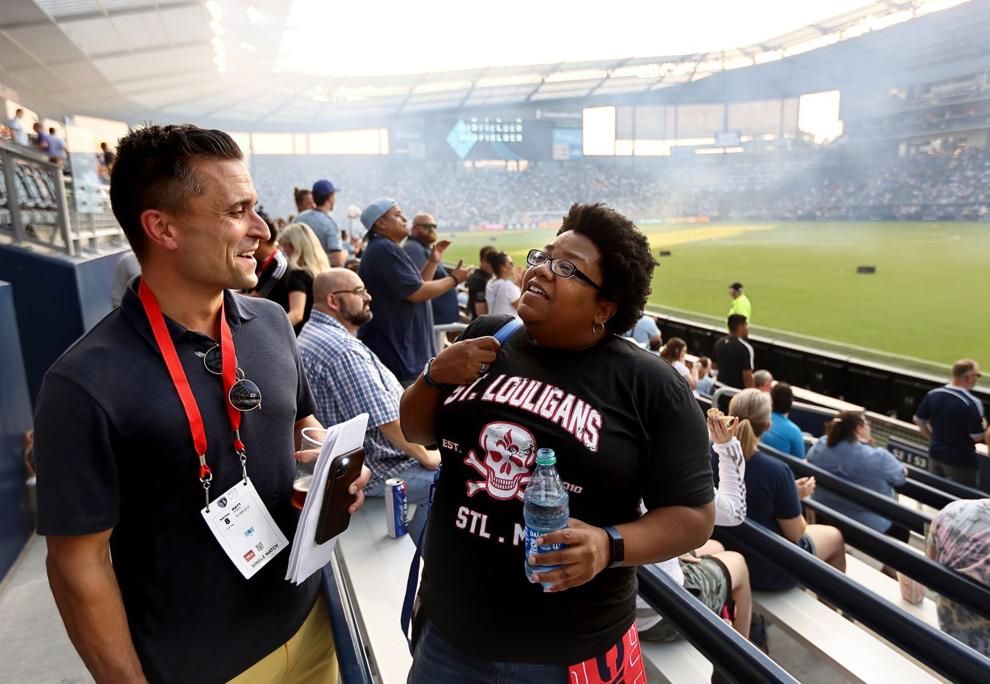 St. Louis City SC brings local fans to Sporting Kansas City game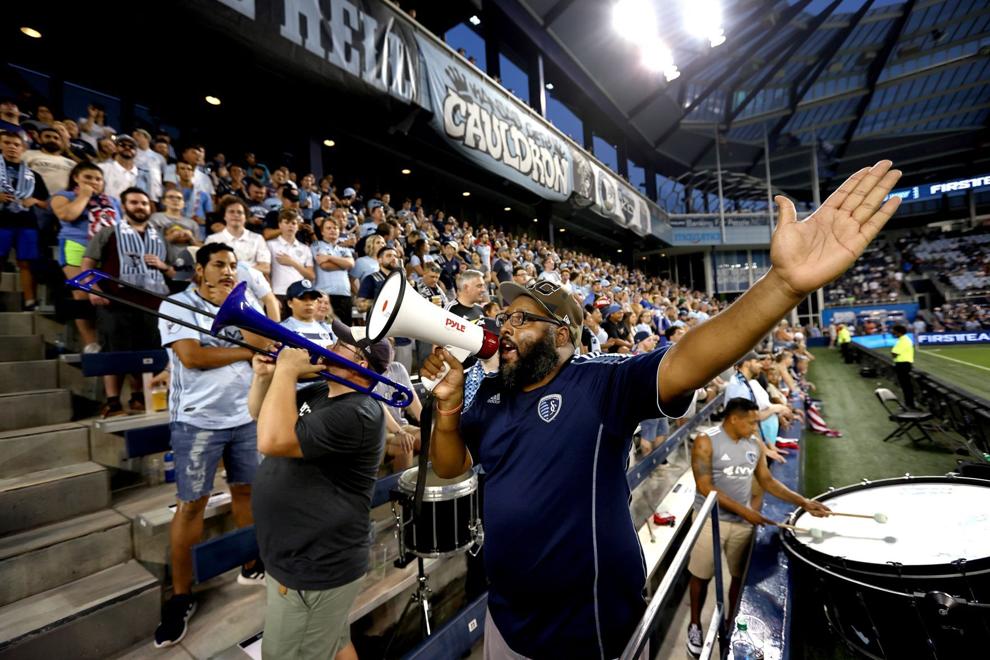 St. Louis City SC brings local fans to Sporting Kansas City game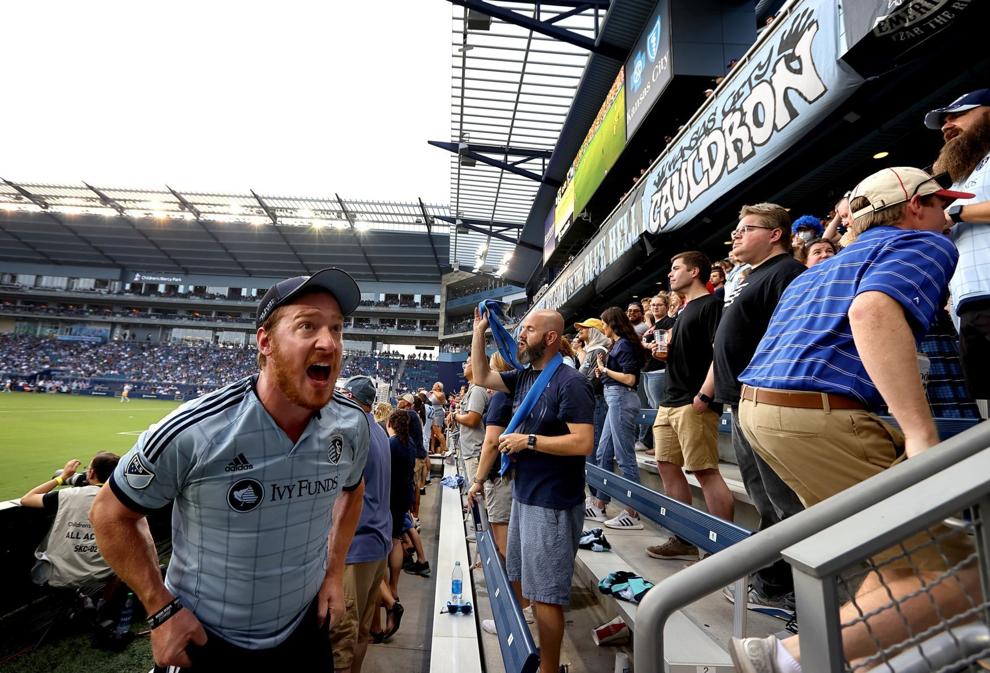 St. Louis City SC brings local fans to Sporting Kansas City game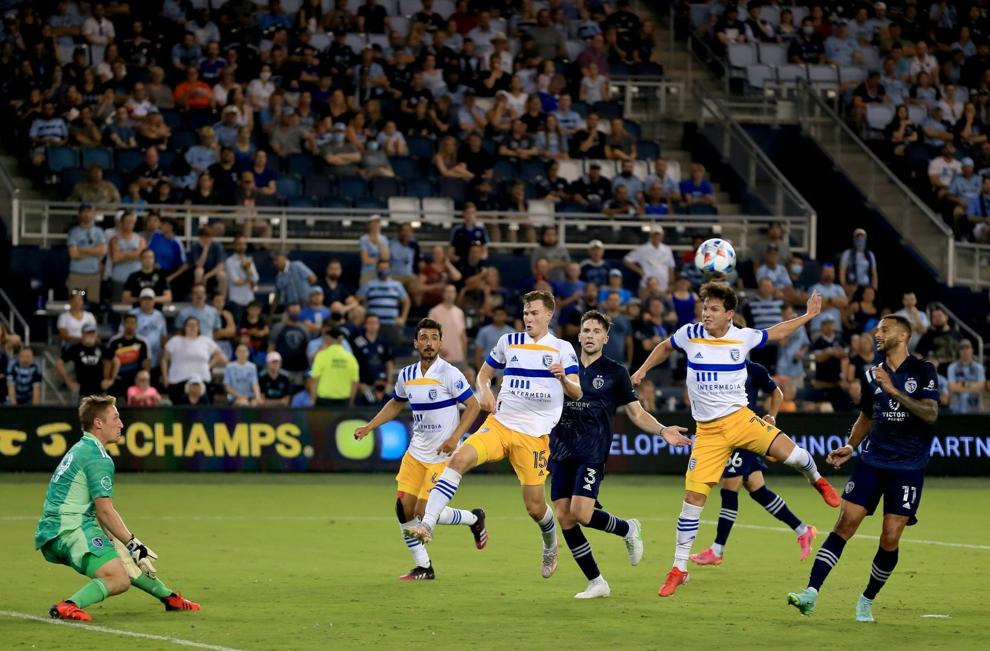 St. Louis City SC brings local fans to Sporting Kansas City game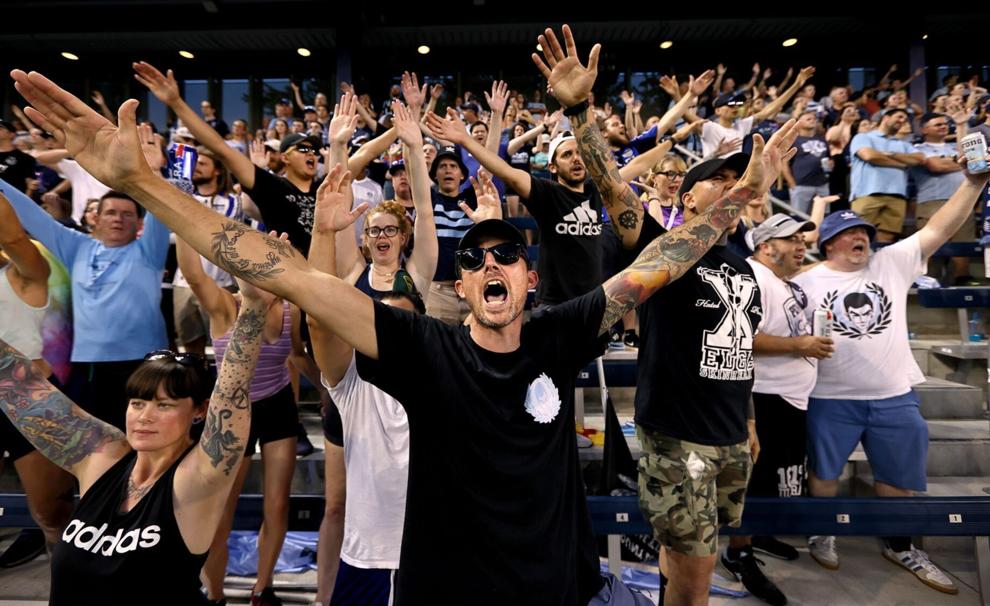 St. Louis City SC brings local fans to Sporting Kansas City game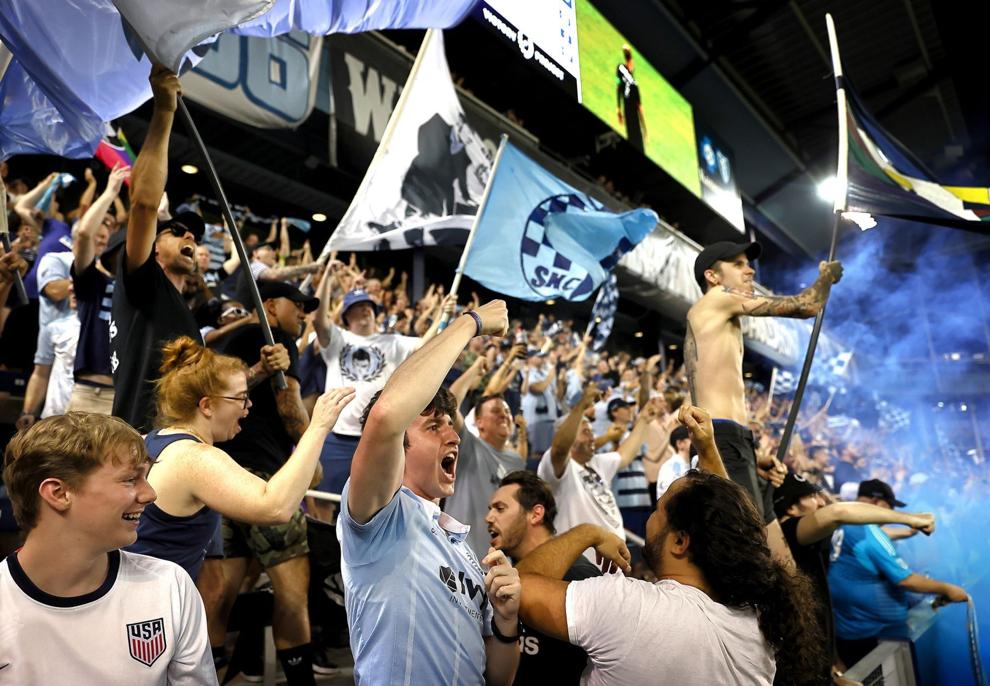 St. Louis City SC brings local fans to Sporting Kansas City game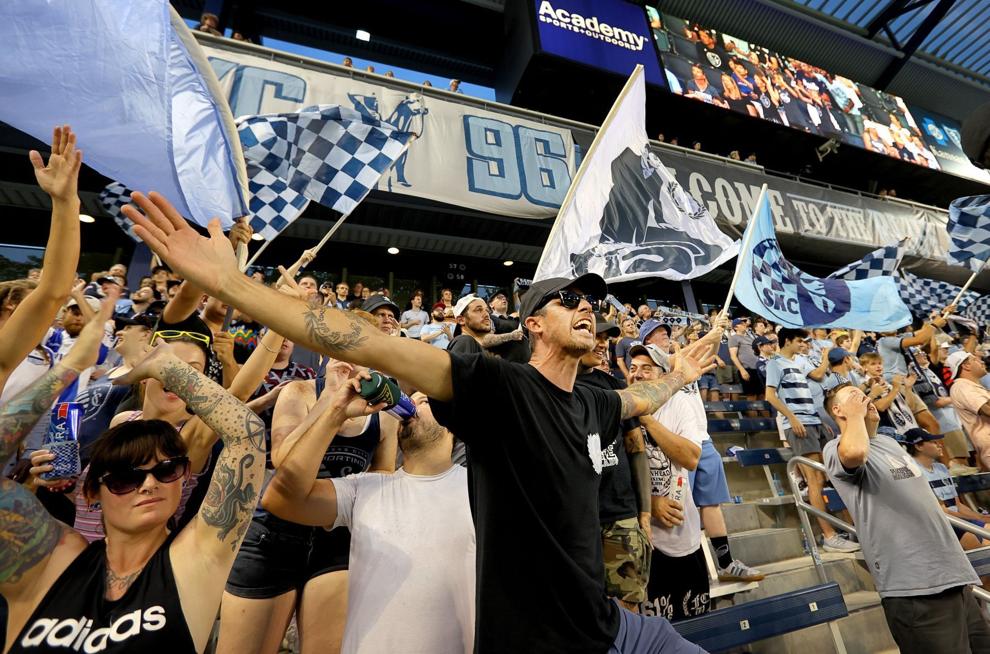 St. Louis City SC brings local fans to Sporting Kansas City game