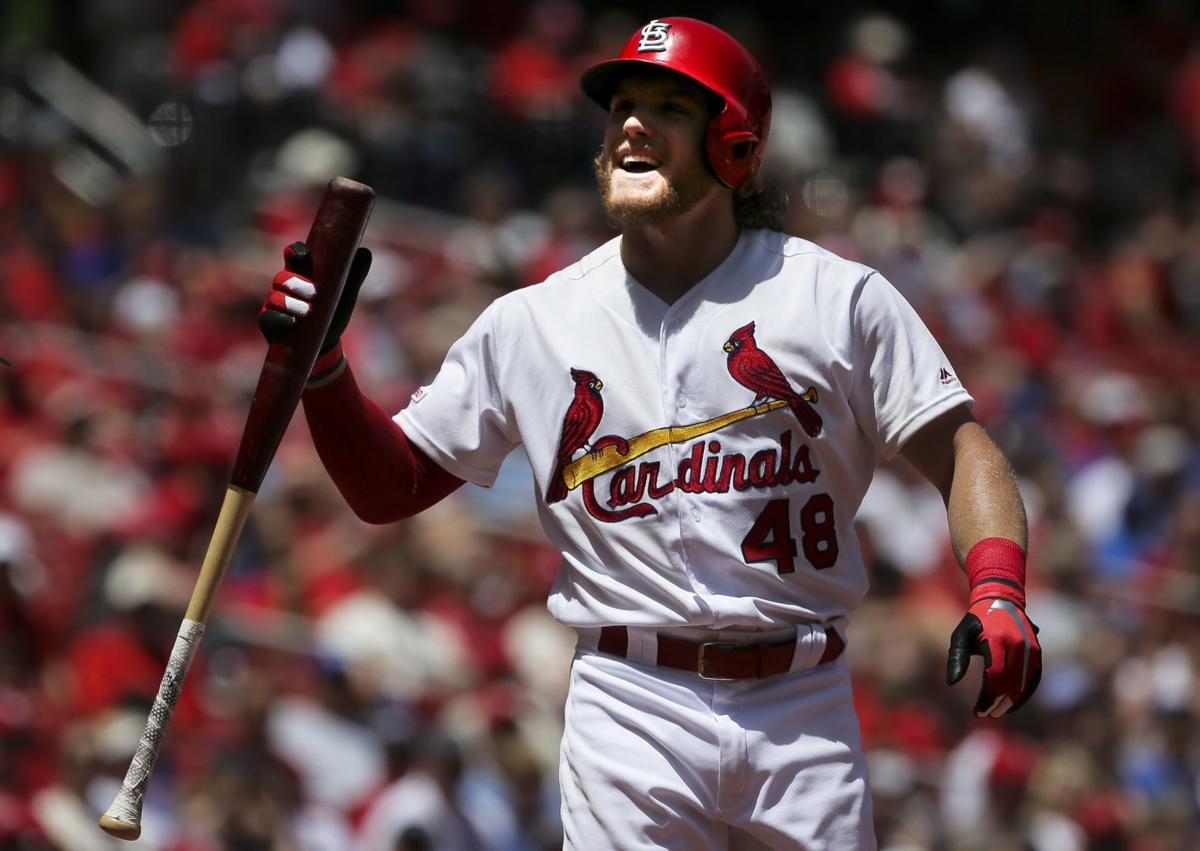 If this were football, Harrison Bader would be a superstar.
But it's baseball, and the same guys who play on defense also have to play on offense.
And so, now there's talk about whether Bader should play at all.
This upcoming July stretch could determine his future as the Cardinals' starting center fielder.
That's how badly he's batting.
The Cardinals are quintessentially average, 44-44, but just two games out of first place in the National League Central Division. A lot went wrong in the first half for the Cards, but a lot also did for the preconceived impervious Cubs (47-43) and Brewers (47-44). The Cards are in this thing. But they have to start hitting more.
So, you bench your worst hitter, right?
Sounds easy enough. But in the field, Bader is a run-prevention fiend. In Major League Baseball, Bader ranks 12th of all players in Fangraphs' defensive rating (8.3). Only one outfielder ranks higher, and that's Minnesota's Byron Buxton (10.4). He's first in the league in numerous fancy stats on Statcast, including "actual catch percentage added to expected catch percentage" and "five-star catches."
The Cards traded Tommy Pham last year essentially to give Bader a chance in center field. Bader was great in 2018. Should a shoddy 2019 end his era before he reaches even 180-90 career starts?
This season, Bader is batting .205 with a .316 on-base percentage and a .349 slugging percentage. An advance stat, OPS+, has him at 80 for the season, or 20 percent worse than the average big-league hitter.
It hearkens an old Tony La Russa philosophy. The former manager said he'd put a superb catcher in the lineup even if the guy was batting .000, because the catcher brought so much to the game defensively.
So, just how poorly can Bader hit but deserve to start because of his glove and legs?
If the Cards were hitting better, maybe they could afford having Bader in the lineup. But the clock is ticking. As is the clock for the July 31 trade deadline.
"He's an elite defensive center fielder and an elite baserunner," Cardinals general manager Michael Girsch recently said. "The margin of error at the plate for a guy who's elite in other parts of the game is a lot wider than someone who is a bat-only, defensive-liability in the corners, right? There are ways Harrison can contribute to the team outside of the batter's box that make him valuable regardless of how he (hits). Obviously, we need him to hit better, we need him to get going, he's in a slump, but he brings so much other value."
The Cards return to action on Friday, back at Busch Stadium, against Arizona. Outfielder Dexter Fowler is hitting better lately — and he's statistically a much better hitter after All-Star breaks. Fowler, incidentally, has started 29 games in center this season.
As fielders, the only thing Jose Martinez and Bader have in common is the uniform. But Martinez, yet again, is hitting well. And when Marcell Ozuna returns from his broken hand, his hitting prowess will beef up the lineup from left field.
As for Bader, the 25-year-old Florida Gator, he tallied three hits (and two doubles) in the June 13 game against the Mets. From that point until now, he had only five more hits. No extra base hits. He's hitting .096 since June 13 (52 at-bats).
His overall strikeout rate is 27.1 percent, highest of any Cardinal besides Tyler O'Neill. And yeah, if you thought things were bad for Bader, they might be even worse for the outfielder O'Neill, who hasn't fared well in stints with St. Louis. It's eye-popping, really. The Cards traded Pham — who, let's not forget, was really struggling — to open opportunities for Bader and O'Neill. Both could be bench players by August.
Bader's offensive stats are particularly bad against lefties, at home, with runners in scoring position . . . and against basically any pitch that isn't a four-seam fastball. Asked in the last homestand about his offensive approach, Bader said, "I've always just stayed on the fastball in the middle of the plate and it's kind of just being athletic and adjusting from there. There are so many counts and different analytics that factor into it, and a pitcher and catcher's approach against us, so you really just kind of stay short (with your swing). See the ball, react there, just not chasing. Staying over the heart of the plate is the approach."
The Cards' ultimate "wild card" in center might be Randy Arozarena, because he isn't even on the team. Or even the 40-man roster. The 24-year-old outfielder can play in center, and since being promoted to Class-AAA Memphis on June 12 his OPS is 1.007. That's thanks in part to three homers and eight doubles.
His Memphis slash line is .388/.445/.561. In Class-AA Springfield, he slashed .309/.422/.515 (.938 OPS). He also has 10 total stolen bases, which could fit into manager Mike Shildt's version of the Runnin' Redbirds . . . though he has also been caught stealing seven times.
Bader has the makeup of a weapon off the bench. A guy who can guarantee you late-innings defense, exuberant hustle and can pinch-run, too. That would be a luxury if other guys were hitting and healthy. That's not the case now. So the Cardinals likely will start Bader, at least until Ozuna is back, and hope that his glove can steal the runs his bat can't create.
---
TOMMY EDMAN, Infielder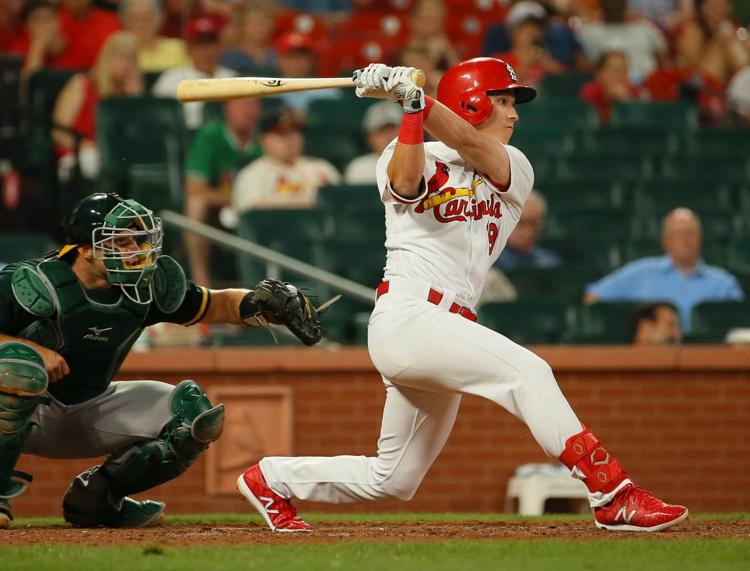 GORDO ON EDMAN: He bypassed more experienced utility men Edmundo Sosa and Drew Robinson to earn fill-in work when injuries hit the Cardinals this summer. And the switch-hitting Edman is making the most of his first look. He is batting .286 with a double, two triples, three homers, nine RBIs, three stolen bases and an .856 on-base PLUS slugging percentage in 58 at bats.
Grade: A
YADIER MOLINA, Catcher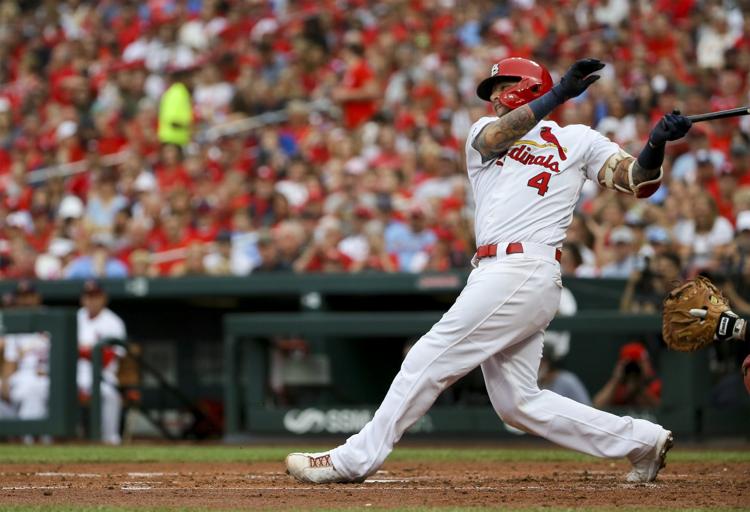 GORDO ON MOLINA: While most of his teammates ran hot and cold at the plate, Molina remained a steady presence in the batting order until he suffered his thumb injury. He is hitting .274 as the No. 6 batter this season. Overall he is batting .308 with runners in scoring position. Molina remains outstanding behind the plate; he allowed just 13 stolen bases in 69 games behind the plate.
Grade: B-PLUS
MARCELL OZUNA, Left Fielder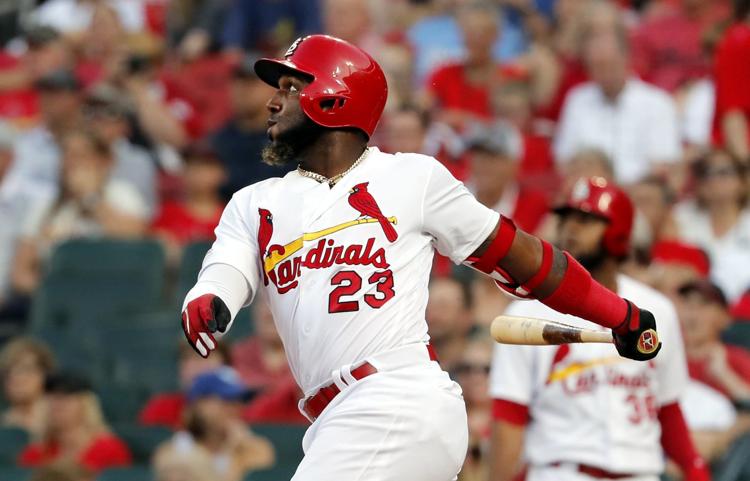 GORDO ON OZUNA: He drove home 28 runs in April when the Cardinals offense was clicking, and 22 more in May. Then Ozuna delivered just 12 RBIs in his 87 June at-bats before landing on the injured list with broken fingers. His overall production (20 homers, 62 RBIs, .846 OPS, eight stolen bases) stands out in this sputtering offense. And after shoulder surgery, his throwing arm is decidedly less terrible that it was last season.
Grade: B
JOSE MARTINEZ, Outfielder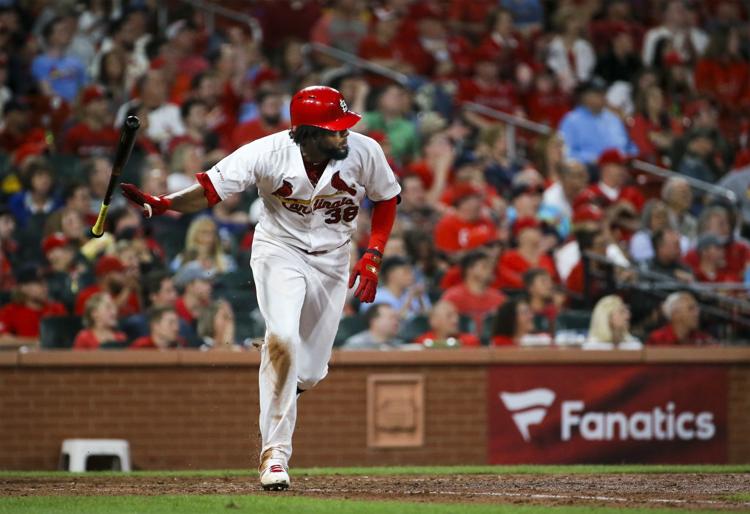 GORDO ON J. MARTINEZ: Like many of his teammates, he punished the ball back in April. He hit .400 with 12 runs scored and 13 RBIs. Then Martinez (.285, eight homers, 31 RBIs overall) had nearly as many strikeouts (31) as hits (33) during the next two months before heating up with a recent eight-game hitting streak. Martinez has worked hard to improve in right field, but his lack of range dooms him to poor defensive metrics.
Grade: B
YAIRO MUNOZ, Infielder/Outfielder
GORDO ON MUNOZ: He can play all four infield spots and all three outfield positions. He can hit and he can run. Munoz does not draw walks -- he has just two in 90 plate appearances -- so he needs a bit more plate discipline. It took multiple injuries to get him some playing time, but he is making the most of it by hitting .307 with four stolen bases.
Grade: B
DEXTER FOWLER, Outfielder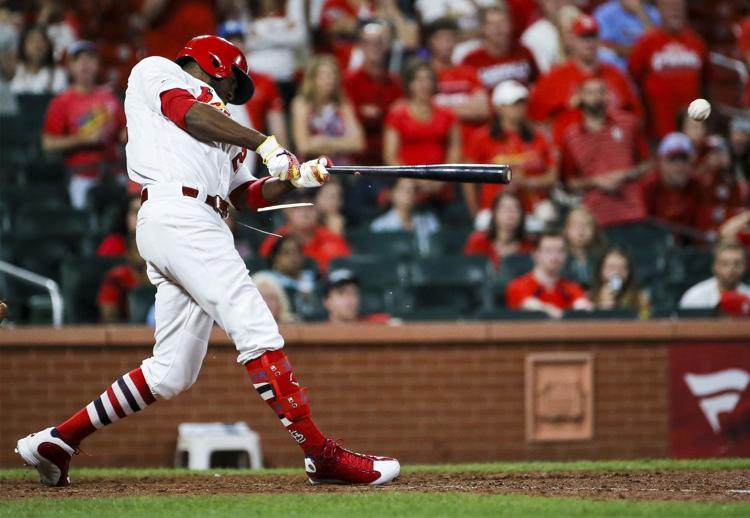 GORDO ON FOWLER: He put last season's nightmare (.180 batting average, season-ending foot injury) behind him to approximate his previous form. Fowler (.254, 10 doubles, 10 homers, 32 RBIs) is generally rewarding manager Mike Shildt's confidence. He is hitting .255 from the right side of the plate after hitting just .161 there last season. As an added bonus, Fowler has held up as a center fielder this season and allowed Jose Martinez to play some right field.
Grade: C
KOLTEN WONG, Second Baseman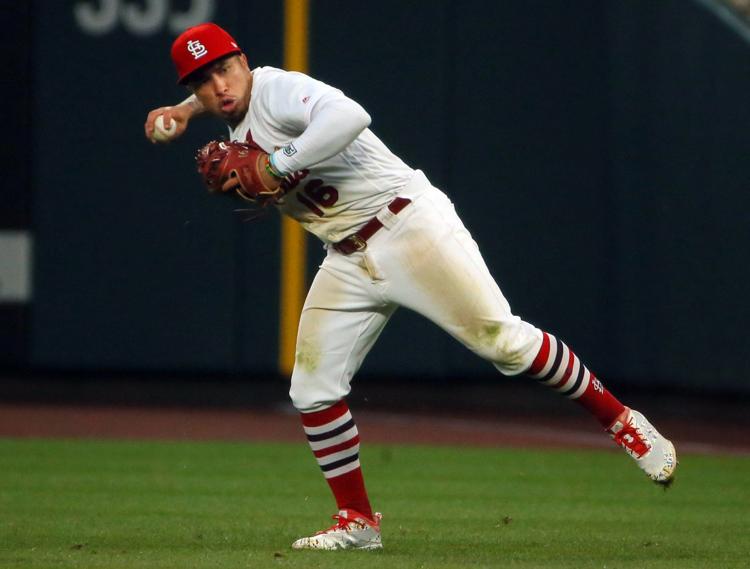 GORDO ON WONG: As a fielder, he consistently saves runs with his remarkable range. As a baserunner he is 14-for-14 stealing bases this season. As a hitter, though, he runs hot and cold. Wong started fast (8 for 14, double, two homers, 4 RBIs) in March, then hit just .218 in April and .170 (with a terrible .237 on-base percentage) in May. Then he heated up again, hitting .274 in June before going 5 for 15 to start this month.
Grade: C
MATT WIETERS, Catcher
GORDO ON WIETERS: When the Cardinals needed him to step up in June with Yadier Molina injured, Wieters went 3 for 33 with 14 strikeouts. More recently he managed to smack a couple of homers from the right side of the plate On balance the switch-hitting Wieters (.220, five homers, 11 RBIs in 82 at bats) has offered an upgrade over Francisco Pena.
Grade: C-MINUS
TYLER O'NEILL, Outfielder
GORDO ON O'NEILL: Earlier he got caught in the outfield numbers crunch and the team's need to carry an extra reliever. Now with Marcell Ozuna sidelined and Harrison Bader slumping, he could make his move. But O'Neill has struck out 30 times and hit just one homer in his 66 at-bats, so he must make more consistent impact to earn those fill-in at bats.
Grade: C-MINUS
PAUL GOLDSCHMIDT, First Baseman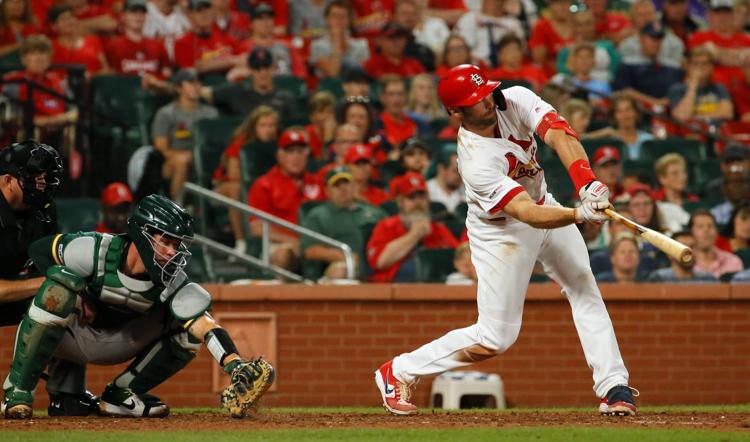 GORDO ON GOLDSCHMIDT: OK, so he is a great fielder and a smart base runner. But the Cardinals gave him a five-year, $130 million contract extension expecting him to produce runs. He smacked nine homers in his first 23 games, then hit just five in his next 62 games. Goldschmidt (.254,, 16 homers, 37 RBIs overall) drove in just four runs during a span of 101 at-bats in June and July. His .769 OPS is well off his career average of .917. Goldschmidt finally got rolling again on the West Coast swing, going 9 for 26 with four walks, two doubles, two homers, six RBIs and four runs scored.
Grade: D-PLUS
PAUL DEJONG, Shortstop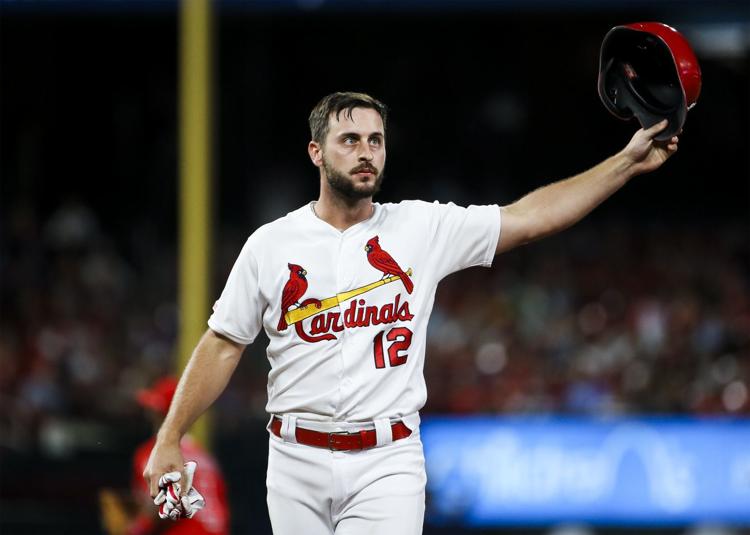 GORDO ON DEJONG: After hitting .360 in April, he hit just .200 in May, .218 in June and .227 thus far in July. After drawing 20 walks in May. he drew just five in June while posting a dismal .259 on-base percentage. DeJong (.258, 13 homers, 36 RBIs overall) has driven home just 10 runs since May 19. He is hitting .174 with runners in scoring position this season and .138 with RISP and two outs. But he has remained a consistently solid fielder.
Grade: D-PLUS
HARRISON BADER, Center Fielder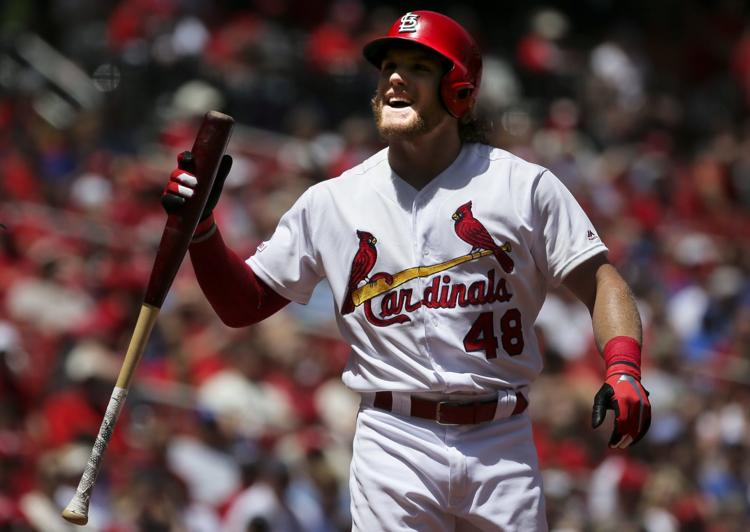 GORDO ON BADER: He has remained an elite center fielder with tremendous range and a strong arm. But Bader died at the plate this summer, hitting .155 in June and .200 (3 for 15) thus far in July. He is batting .205 overall, .145 with runners in scoring position and .059 (1 for 17) with RISP and two outs. After hitting .292 against left-handed pitching last season, he is batting just .167 against them this season. He desperately needs to hit the reset button.
Grade: D
JEDD GYORKO, Infielder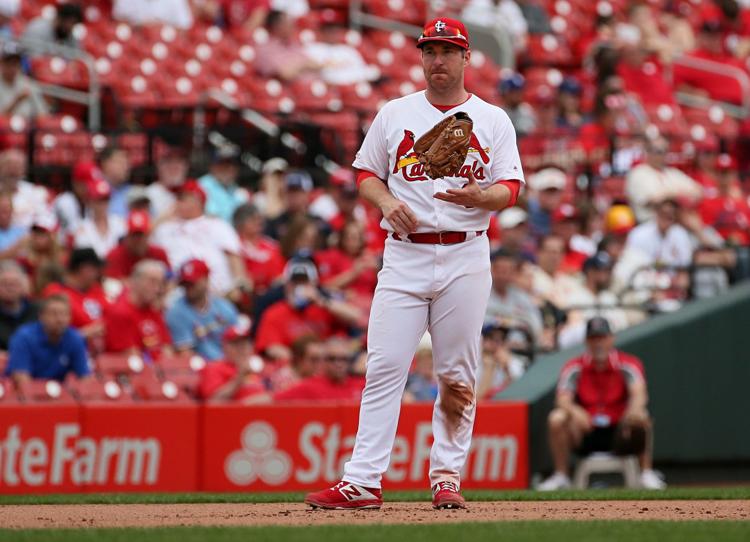 GORDO ON GYORKO: Had he stayed healthy, he could have earned some starts at third base when Matt Carpenter got hurt. After all, Gyorko hit 50 home runs here in 2016-17 and he's a reliable fielder. But he has managed just 56 at-bats (while hitting just .196) between his various injuries or re-injuries. So Munoz and Edman are getting that work instead.
Grade: D
MATT CARPENTER, Third Baseman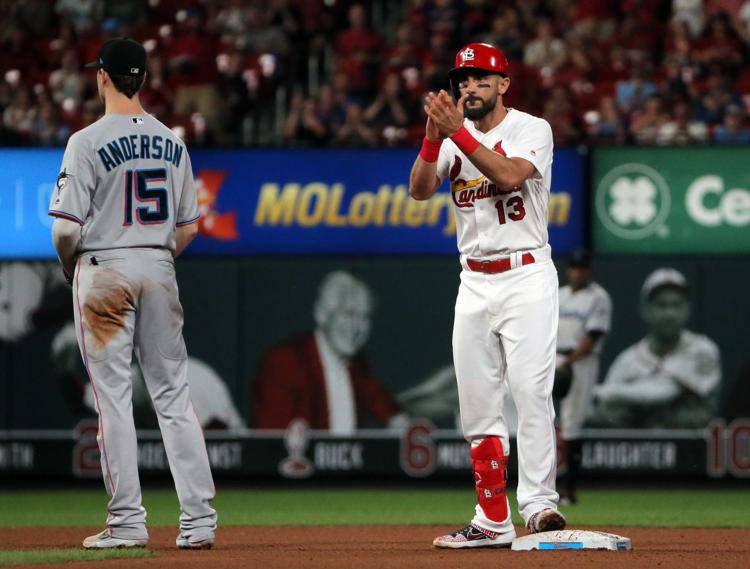 GORDO ON CARPENTER: After batting .170 last September, he hit .193 in April, .237 in May and .208 in June before landing on the injured list with a sore back. That's an unsettling long-term trend, given the two-year, $39 million contract extension he received even as the free-agent marketplace crashed on older players. Unlike last season, Carpenter has not overcome his slow start with a summer power surge. He hit just two homers in his last 81 at bats before going on the IL.
Grade: F
LANE THOMAS, Outfielder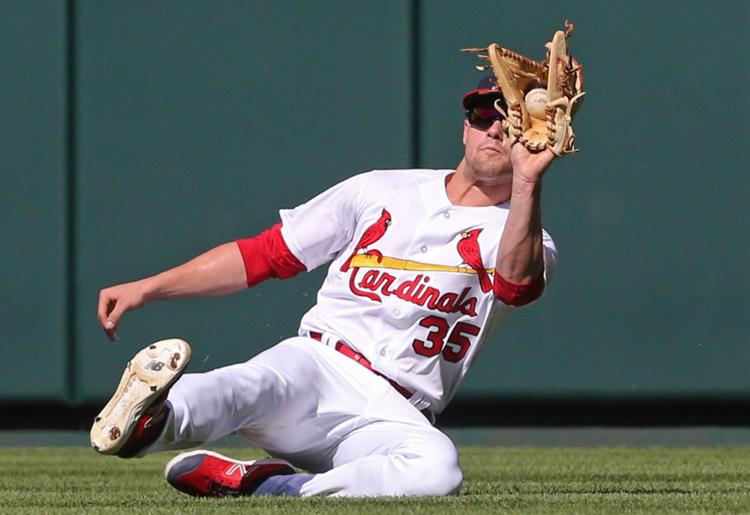 GORDO ON THOMAS: He has performed well during his very limited duty hopping off the Memphis shuttle to fill in. Thomas is 4 for 13 with a walk, a homer, four RBIs and a stolen base. He can go get a fly ball too, so he could work his way into the outfield competition.
Grade: Incomplete
RANGEL RAVELO, First Baseman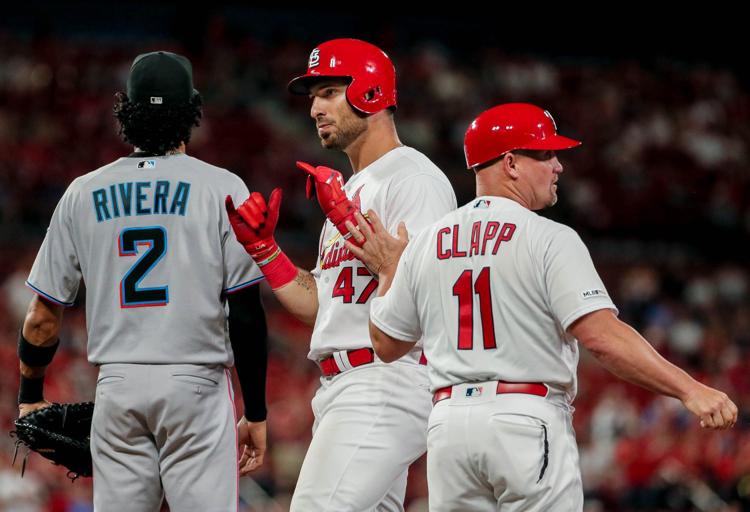 GORDO ON RAVELO: The man has stuck it out through 3,009 minor league at-bats. So it's great to see Ravelo, 27, finally get a taste of the big leagues. His primary job is providing the Memphis Redbirds some veteran presence to take pressure off the prospect. As a Cardinal, he has one hit in his first eight at-bats.
Grade: Incomplete
DREW ROBINSON, Infielder/Outfielder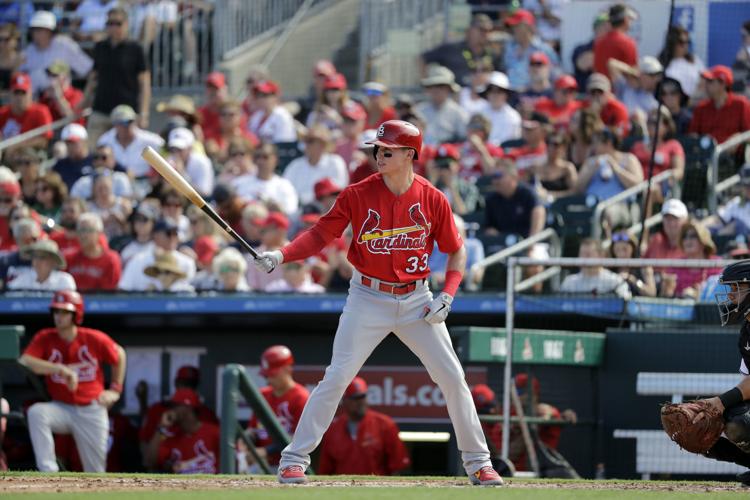 GORDO ON ROBINSON: Like Munoz, he can play everywhere. Unlike Munoz, he hits from the left side — and that gives him more value as a depth player. Robinson went 1 for 5 earlier this season for the Cardinals.
Grade: Incomplete
ANDREW KNIZNER, Catcher
GORDO ON KNIZNER: He was hitless in seven at-bats earlier this season filling in when Molina was injured. But Knizner is hitting .277 for Memphis this season and he is a career .304 hitter in the minors, so he remains on track to replace Molina some day.
Grade: Incomplete
MANAGER AND COACHING STAFF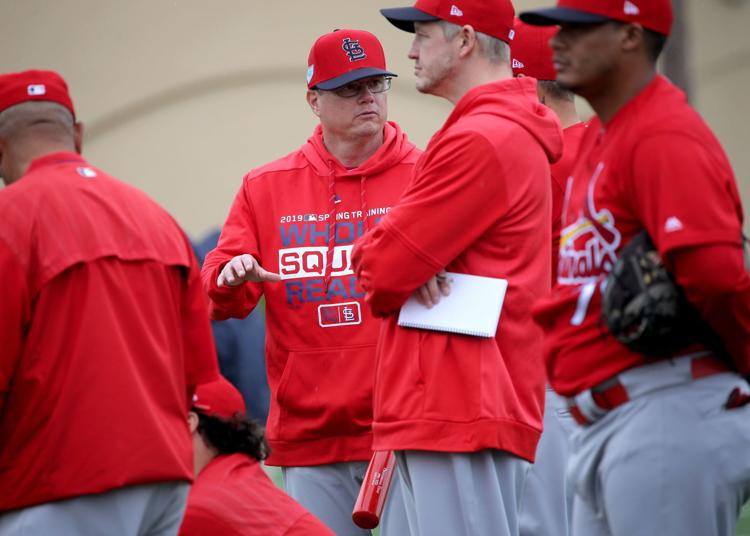 GORDO ON THE FIELD STAFF: Manager Mike Shildt correctly noted that the Cardinals are a better fielding team this season. Putting Goldschmidt's glove at first base cured many infield ills. Credit Carpenter for working to improve at the third base. Also, the diligent field staff has spent a lot of time working with the outfielders on positioning and technique. On offense, Shildt deserves credit for putting the Cardinals in motion. When this team sees a favorable matchup, it's one of the few MLB teams that looks to steal bases.
But new hitting guru Jeff Albert has not been able to help key hitters (Goldschmidt, Carpenter, Paul DeJong, Kolten Wong, Harrison Bader) avoid months-long hitting slumps. And try as he might, well-respected pitching coach Mike Maddux has not been able to coax more consistency from Mikolas, Michael Wacha and Jack Flaherty in the starting rotation. An expected team strength has been a team issue instead.
It's ultimately up to the players to succeed or fail, but so far this has been a frustrating season for the field staff.
Grade: D
FRONT OFFICE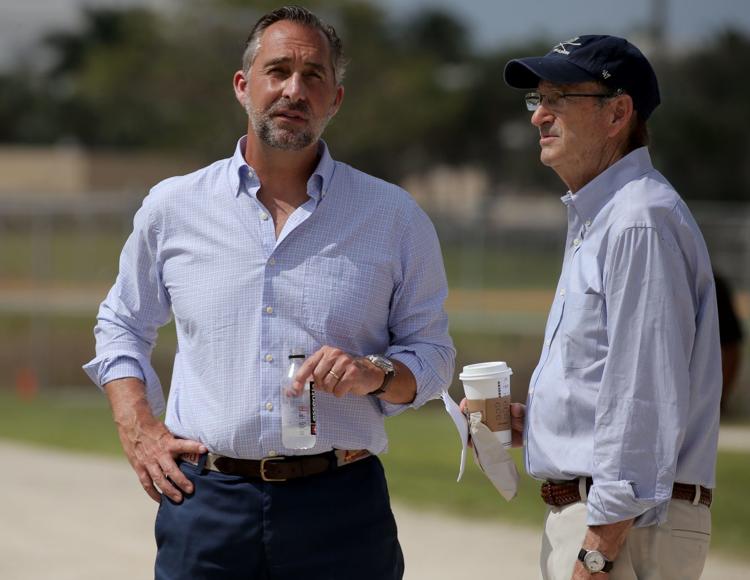 GORDO ON MANAGEMENT: The Cardinals' stated organizational goal is to contend every season. And, sure enough, this team is just two games back of the division-leading Chicago Cubs despite suffering some massive injury hits. But the Cardinals did not expect to be limping along at .500 past the halfway point of the season. Given the rampant mediocrity in the National League, there's no excuse for it.
Bill DeWitt Jr.'s game plan has remained static over the years: rely heavily on player development, invest in player retention and use free agency and trades to fill gaps. Trouble is, president of baseball operations John Mozeliak isn't executing that plan as well as he did in the past. Most of his recent trades brought middling returns or worse. This year's big contract commitments (Paul Goldschmidt, Miles Mikolas and Matt Carpenter) look dubious. Brett Cecil and Dexter Fowler have yielded poor dividends on their free-agent deals and former players (Mike Leake and Luke Gregerson) are collecting nice coin, too. Not only are the Cardinals stuck with several bad contracts, the franchise has little near-term help in its farm system. So this team doesn't have proven help to offer bailing teams before the trade deadline.
Last year, manager Mike Matheny and hitting coach John Mabry took the fall for the team's erosion. So what happens if this team keeps sputtering this year?
Grade: D
HOW DID THE PITCHERS GRADE OUT?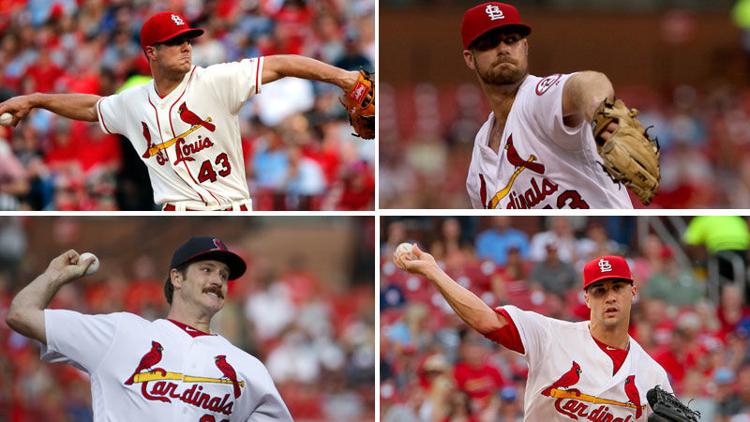 Check out Jeff Gordon's grades for the 2019 pitching staff, which has three starters with losing records, another with one of the league's worst ERAs among starters, and a dynamic young closer who's out for the season.
REPORT CARD: Grading the Cardinals pitchers at midseason
Be the first to know
Get local news delivered to your inbox!