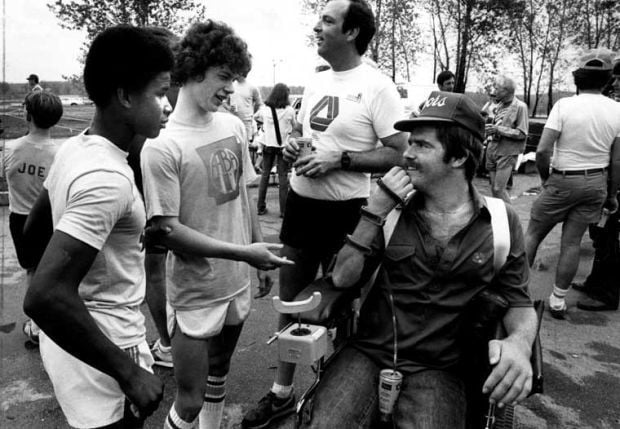 Editors note: This Benjamin Hochman column originally ran on Dec. 6, 2015.
His leg connects the legacy.
"Steve's a legend, absolutely," said Zach Hocker, the new Rams kicker. "You could bring up Steve's name in a little-bitty town in Arkansas, and everybody's going to know who he is."
If you bring up Steve's name in St. Louis, people of a certain generation will remember the story. But it happened on Oct. 17, 1980. I'm from here, and I'd never heard the story.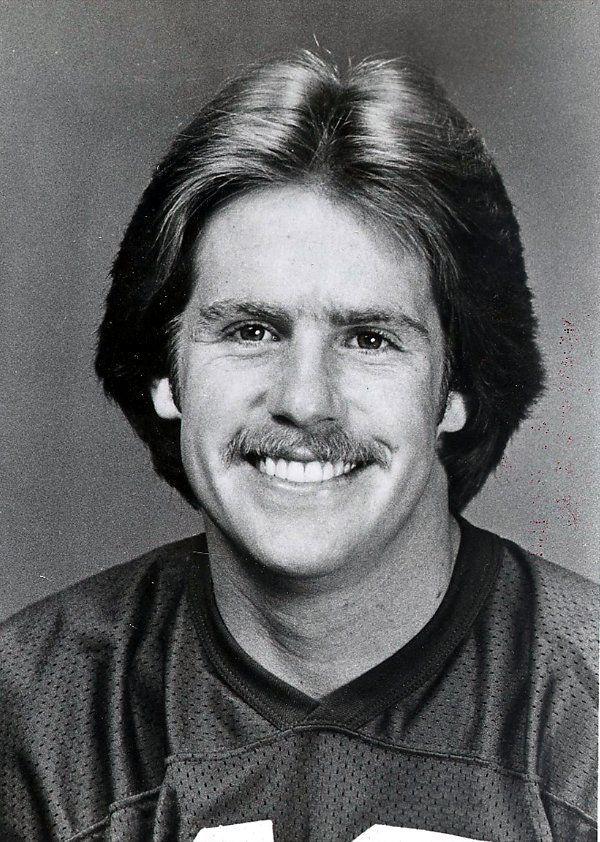 Perhaps you haven't, either.
His name was Steve Little, and they say he was a firecracker. A fabled prep athlete in Kansas City, he went to the University of Arkansas. He once kicked a 67-yard field goal, in 1977. No one in college has kicked one farther since.
The then-St. Louis Cardinals drafted Little in the first round (in the first round!), 15th overall, in 1978.
"He was good-looking, vibrant, and he was just really a great athlete," Jesse Branch, a longtime Arkansas assistant, said by phone.
But by the fall of 1980, Little lost some luster. The Big Red cut him. And that very night, his car hydroplaned and slammed into a signpost along Interstate 270 at Ladue Road.
"I was in St. Louis a day or two after the accident," Branch recalled. "He was hooked up to all the machines. I'm not a real good hospital visitor anyway. It was a very, very sad, sad sight, to see a guy like that. I didn't stay very long."
Steve Little was paralyzed from the shoulders down.
His story is seldom told. The lessons of wild driving. The lessons of perseverance. The lessons of finding a reason to live, when you've lost your livelihood.
But sure enough, on Sunday, Little's old team plays in Little's old team's city. And in the Cardinals-Rams game, the St. Louis kicker probably will be Hocker, filling in for the injured Greg Zuerlein.
It was Hocker who grew up in Arkansas, hearing the tales of Little. And it was Hocker who, after all those years, who became Arkansas' career scoring leader, surpassing Little.
"I always heard, 'Steve Little (this) and Steve Little (that)," Hocker said. "But I didn't know a lot until I got there, and I did my research, and saw his picture in panels all over the stadium and stuff. Little by little, I feel I got to know him, through everybody else.
"Arkansas doesn't have a pro team, so when you have a small state with SEC football, that is the pro team, that's what everybody feeds off of. ...
"Sixty-seven yards? That's a long, long way."
In the fall of 1985, a Los Angeles Times writer arrived in Arkansas. He came to tell the story of Steve Little, five years after the story of Steve Little.
Gene Wojciechowski would go on to much sportswriting fame, but this earlier piece resonates even today.
In the poignant profile, readers reconnected with the old football player, suffering through a divorce, searching for perspective (In December 1980, five years before, a Post-Dispatch headline read "Little's Wife Receives 'Best Present' — Hug.").
"When I first got hurt I was ready to give in," Steve Little told Wojciechowski. "I said, 'I'll never be able to do anything.' But once I got past that, I said, 'God, things are starting to get fun again.' I'm living. I mean, I don't know what I'm still here for. I'm not real sure yet, but I'm here for something."
Little lived in Little Rock, with his brother, Gene.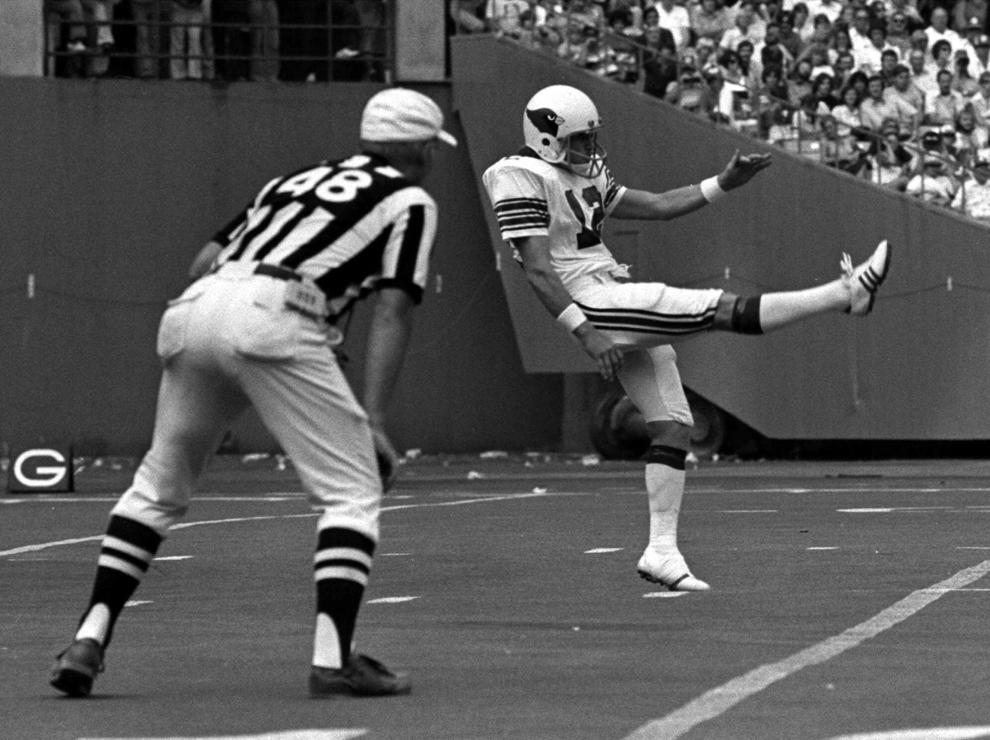 Jesse Branch played at Arkansas, coached at Arkansas and later lived in Arkansas, occasionally seeing the paralyzed Little at Razorbacks games, chauffeured by his brother in a special van.
"He came back to games, he was real vivacious," Branch said. "He had a specialized van that he traveled with. He didn't lay down. He kept goin'.
"Gene was really his, well, he was his soul mate is what he was, he took care of him."
Steve died in 1999. In his obituary, Gene said the death could have been related to the accident in St. Louis. The last line of the obituary froze me: "Little is also survived by his father."
I first heard of Little after the anniversary of Oscar Taveras' death. A reader e-mailed me about the forgotten kicker.
Was Little's accident caused by drunk driving? Or just hydroplaning on a wet night on the highway?
A Post-Dispatch story from Oct. 19, 1980, two days after the accident, cited multiple sources that said when Little was pulled from the vehicle — and it took five men to get him out — a beer can was wedged between his legs. Another source at the hospital witnessed a moment when Little was conscious.
"He was asked if he had been drinking a little," a source said. "There was a bit of a grin on his face and he said, 'a lot.' "
Little's personality popped.
It's who he was, for better or worse. He would drink beer from a straw in his wheelchair, according to the Arkansas football scribe Nate Allen. A year before Little died, he partied into the night with the famed 1977 Arkansas team, and then he and Gene invited the gang back to their home.
When Little died, Hocker was 8. He dreamed of playing for the Razorbacks — as a soccer player. But this leg, it was Little-like. He became a vaunted and daunting high school kicker.
"I'd heard of him a couple times when I was in high school, just because he was one of the best kickers to ever come out of Arkansas," Hocker said from Rams Park, in a quiet moment. "And that was my passion, to kick there."
And now, he kicks in St. Louis, where the vibrant Steve Little did, all those years ago, before the storm.