Surely, one game couldn't change my opinion about the Blues, right?
I entered Monday's game with the mindset that a "buy" mentality at the trade deadline could jolt the Blues. And maybe it still can.
But Monday's performance by the St. Louis Blues was disgusting and embarrassing. Like, season-defining disgusting and embarrassing. The team hadn't won in a while — it has lost seven games in a row — but came home with some optimism. Colton Parayko returned to the lineup. Goalie Ville Husso played so well in the previous game that coach Craig Berube gave him the start over Jordan Binnington. While that was a risky move, it showed a dedication to winning right now — going with the hot hand.
It backfired. The Blues were blasted at home, 6-1, by Vegas. Husso gave up five goals, on 19 shots in just over 29 minutes, before being pulled in favor of Binnington.
The Blues aren't playing like they even deserve to make the playoffs.
Don't sell the future, but definitely look to get what you can get for, say, a Mike Hoffman, who is on a one-year deal.
This hockey team looks lost. Down by five goals after two periods? Couldn't score on a three-minute power play? Couldn't even hit the net on numerous grade-A chances? The Blues had, if anything, played valiantly in their previous game, a loss at Colorado. Maybe they would come into this one with some momentum.
How can this many offensive players slump at the same time?
It's something St. Louis Cardinals fans can relate to from recent seasons.
But this is getting absurd with the Blues. Where's Brayden Schenn? What happened to the speedy and ascending Jordan Kyrou? Jaden Schwartz, a Stanley Cup season hero and fan favorite, has contributed in numerous ways, being a hustling, two-way player. But he hasn't scored much. He's not the only one.
"I think just getting our confidence level back and believing in ourselves and our system I think is going to help," Schwartz told reporters via Zoom after Monday's morning skate. "I wish I could explain it better. But we know we've got the guys who can put the puck in the net. Sometimes you've got to get that good feeling back. You get one or two (goals) and each line (scores) one, you just get that better feeling coming to the rink and things just seem a little bit better. And it gets your confidence going, which is obviously important.
"We've got a lot of guys who have done it in the past, myself included. It's frustrating when you're counted on to produce and it's not going in. It's not a good feeling. We've just got to find a way to dig out of this together and take it one game at a time. We know a lot of us have got to be a lot better."
The National Hockey League trade deadline arrives next Monday, and it's understandable that a trade during this particular year will be trickier than most others. Some teams are in financially tough spots and COVID-19 regulations essentially restrict American clubs from trading with any Canadian team (the Blues made a nice deal with the Canadiens a season ago to nab Marco Scandella, second on the Blues this year with a plus-eight).
And if the Blues don't make a deal, it's not the end of the world. But they definitely shouldn't have a "buy" mentality and trade top prospects such as Klim Kostin just to get a rental player. It's just not worth it.
This is reminiscent of the 2017-2018 team. General manager Doug Armstrong made the decision at the trade deadline to deal Paul Stastny. The Blues were an OK team at the time, but definitely not playing like a Cup contender. Sure enough, they missed the playoffs on the final day of the regular season.
The previous year was a similar situation. So the team dealt Kevin Shattenkirk to Washington for a package that included young Zach Sanford. The Blues still made the playoffs — and even won the first-round series. But they weren't going to win the Cup.
Despite what happened Monday, the question that looms above 1401 Clark Avenue, higher than the retired numbers in the rafters, is the following: Can the Blues, as presently built, get past the Avalanche or Golden Knights in a playoff round? Or both?
Even the most-optimistic Blues kept believing that once some of the big-money scorers got scoring, the Blues would be rejuvenated.
But the effort — or lack thereof — shown in Monday's game answered the question about Berube's Blues.
These guys don't look like a team that could string together any sort of domination in a series.
They can't even win a period these days.
Vegas Golden Knights thump St. Louis Blues 6-1
St. Louis Blues V Vegas Golden Knights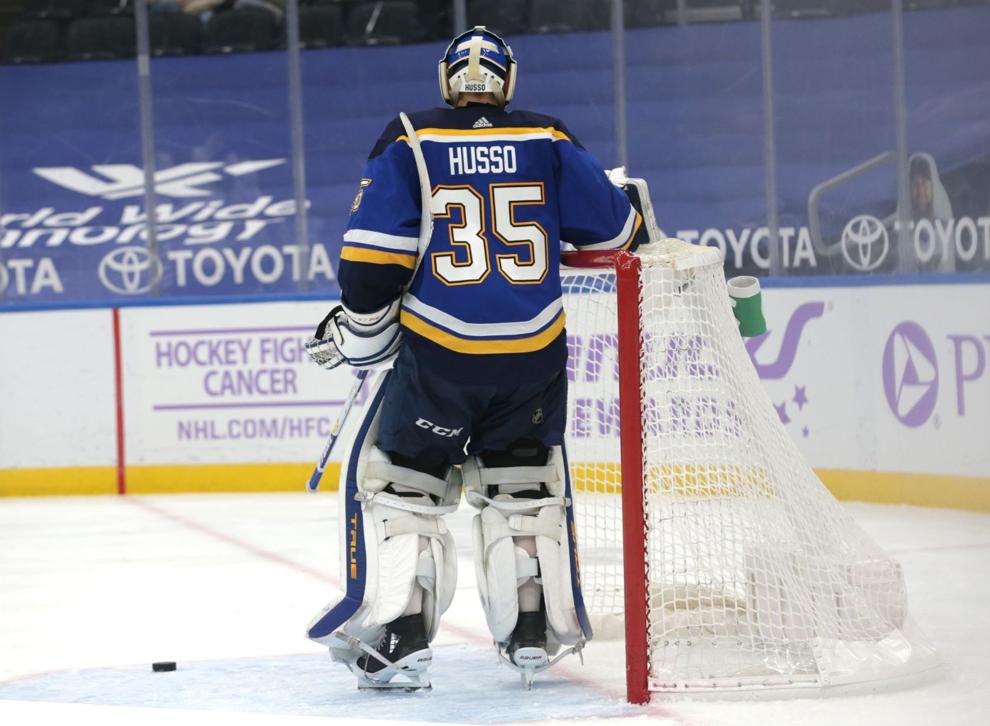 St. Louis Blues V Vegas Golden Knights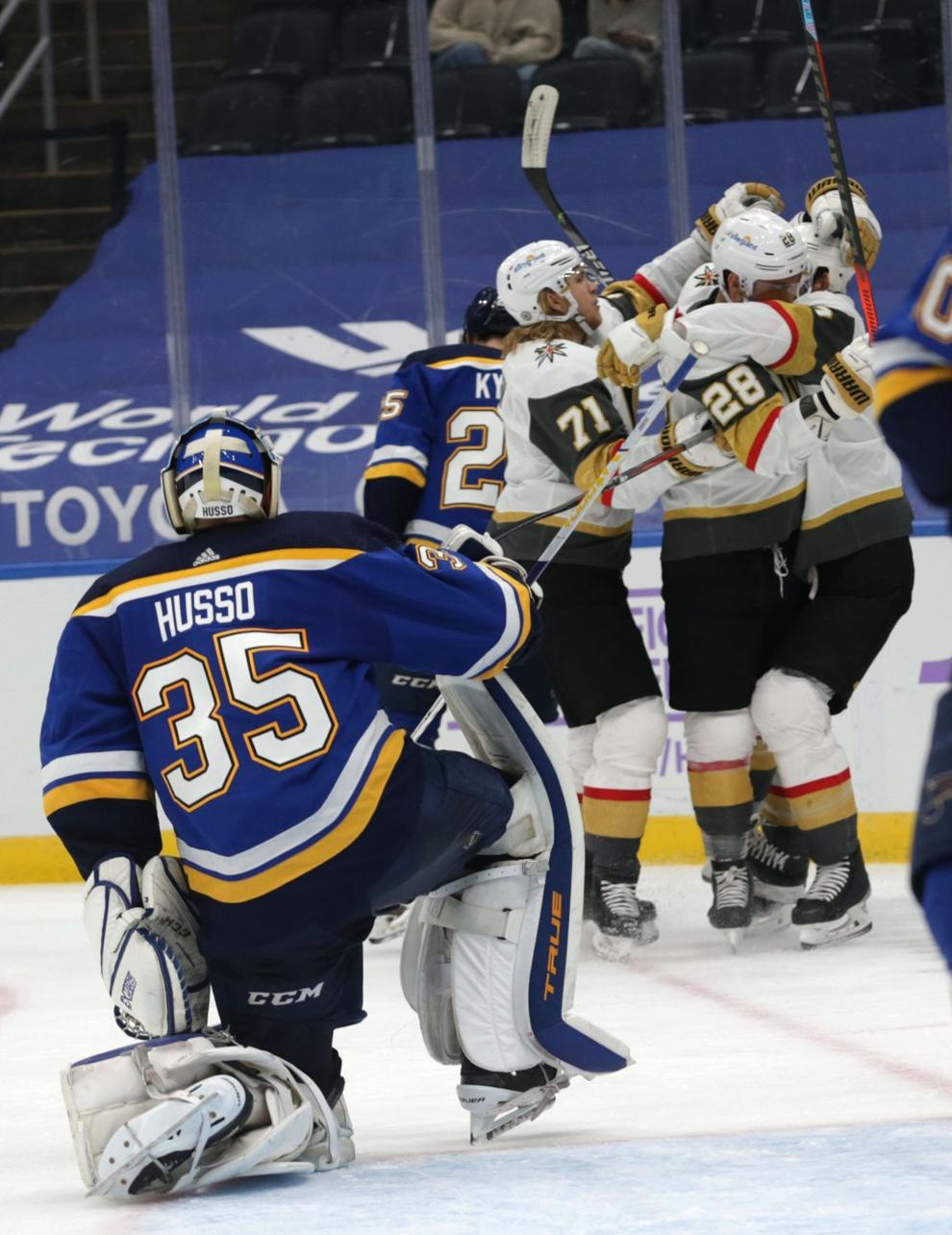 St. Louis Blues V Vegas Golden Knights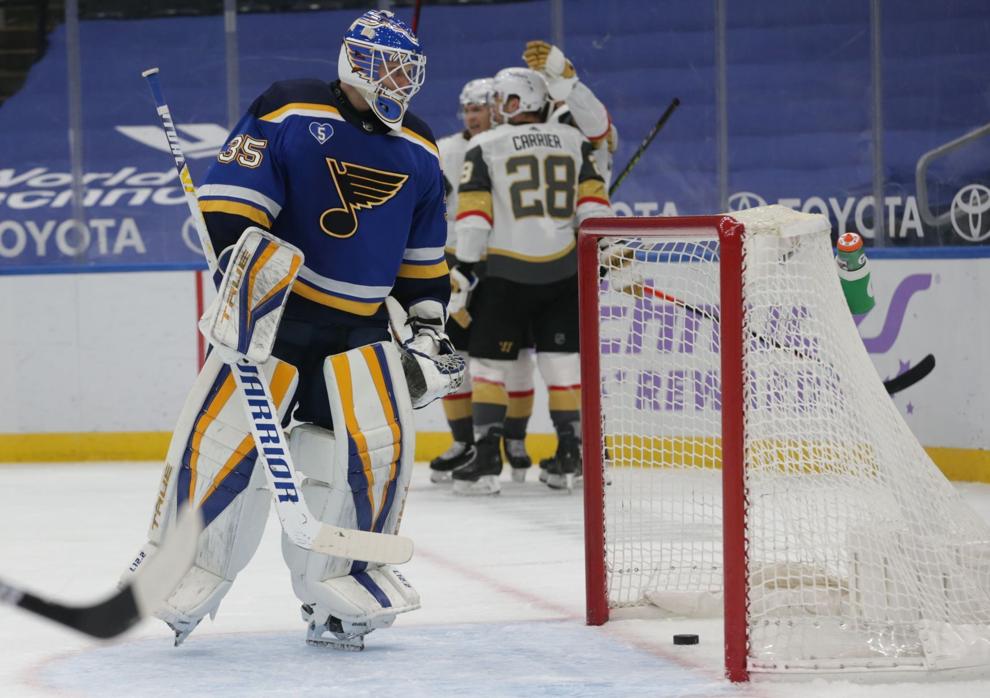 St. Louis Blues V Vegas Golden Knights
Vegas Golden Knights thump Blues 6-1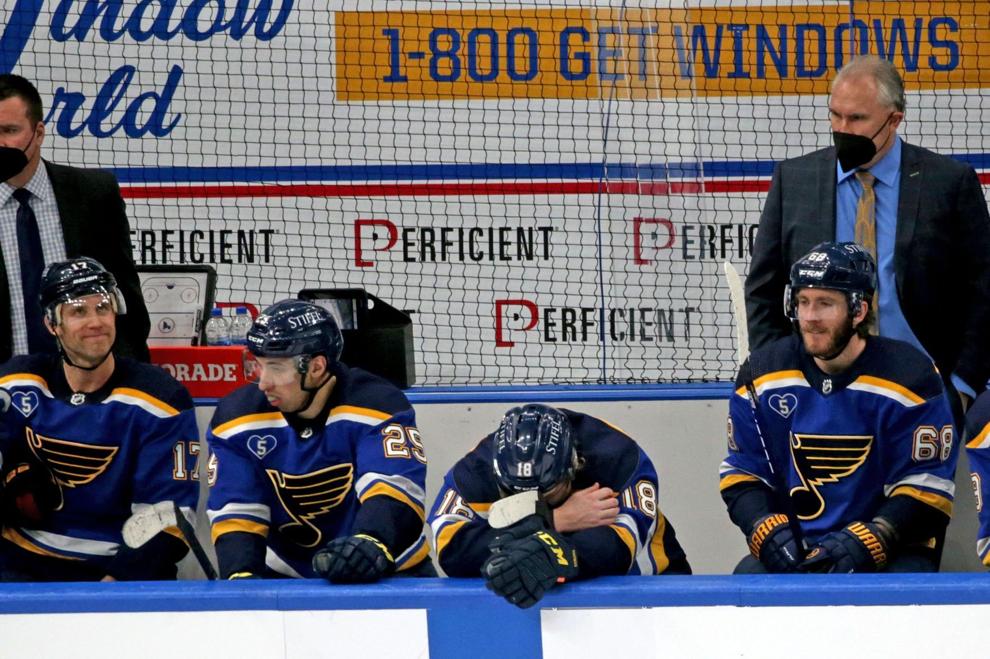 St. Louis Blues V Vegas Golden Knights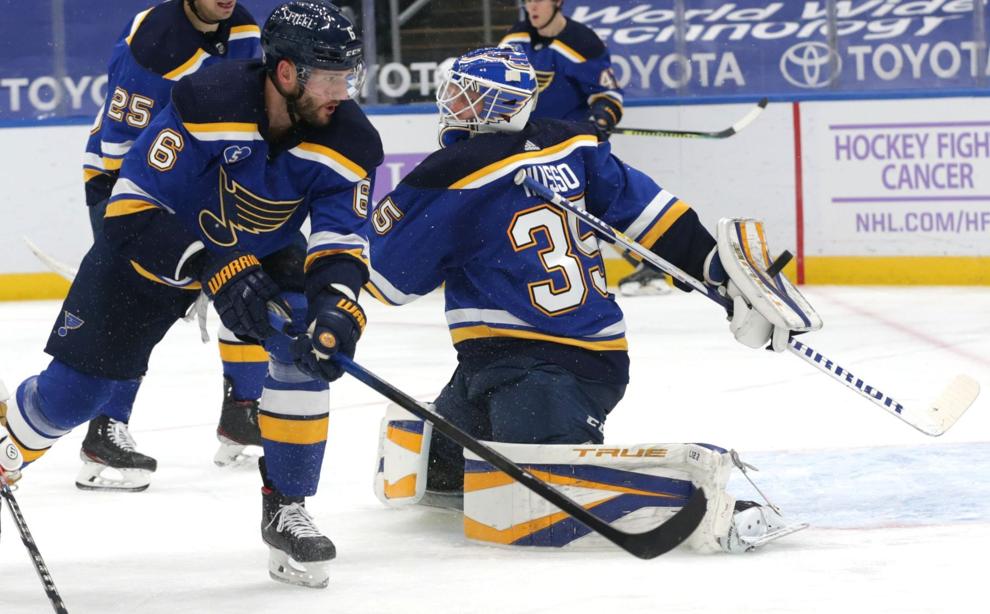 St. Louis Blues V Vegas Golden Knights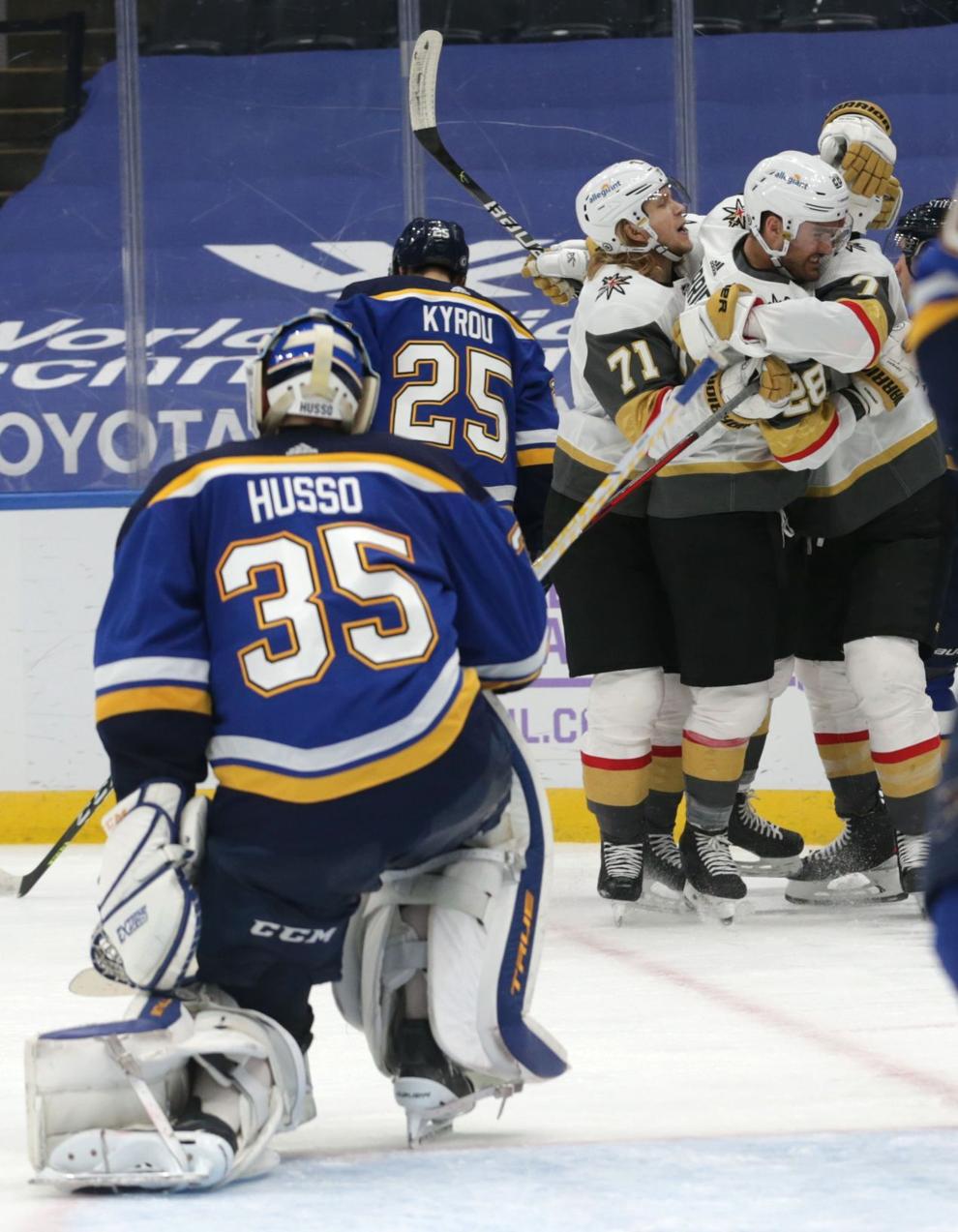 St. Louis Blues V Vegas Golden Knights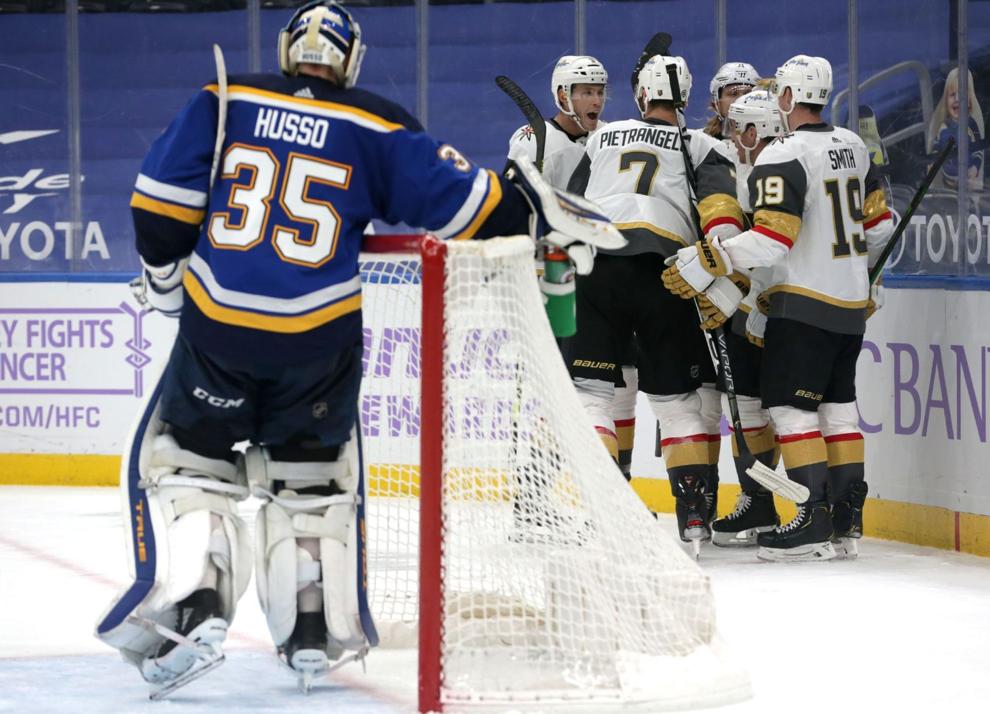 St. Louis Blues V Vegas Golden Knights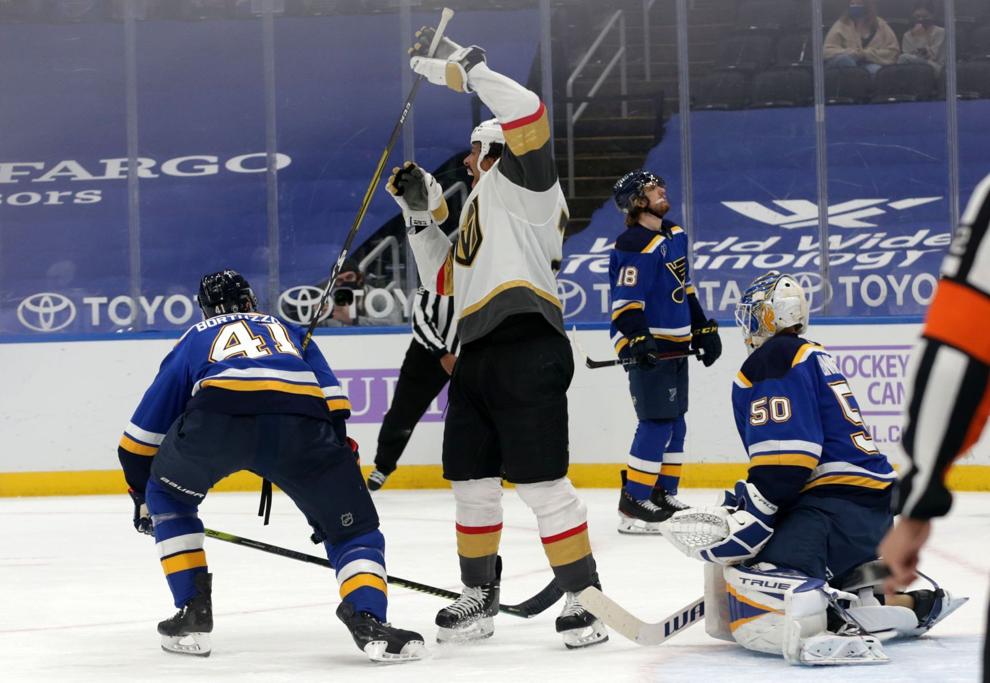 St. Louis Blues V Vegas Golden Knights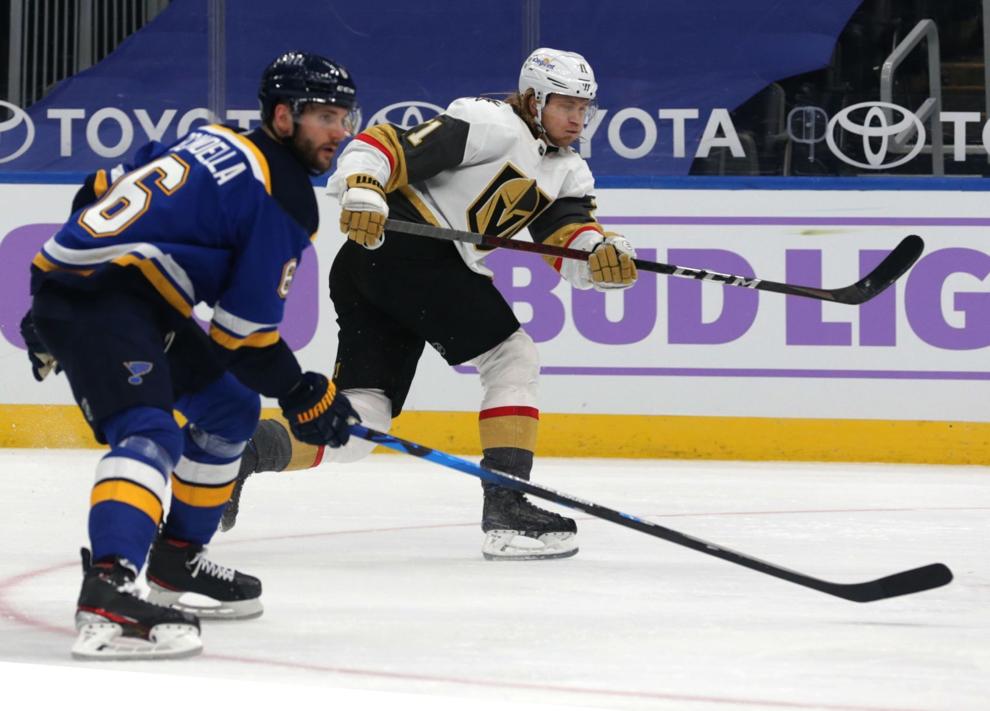 Vegas Golden Knights thump Blues 6-1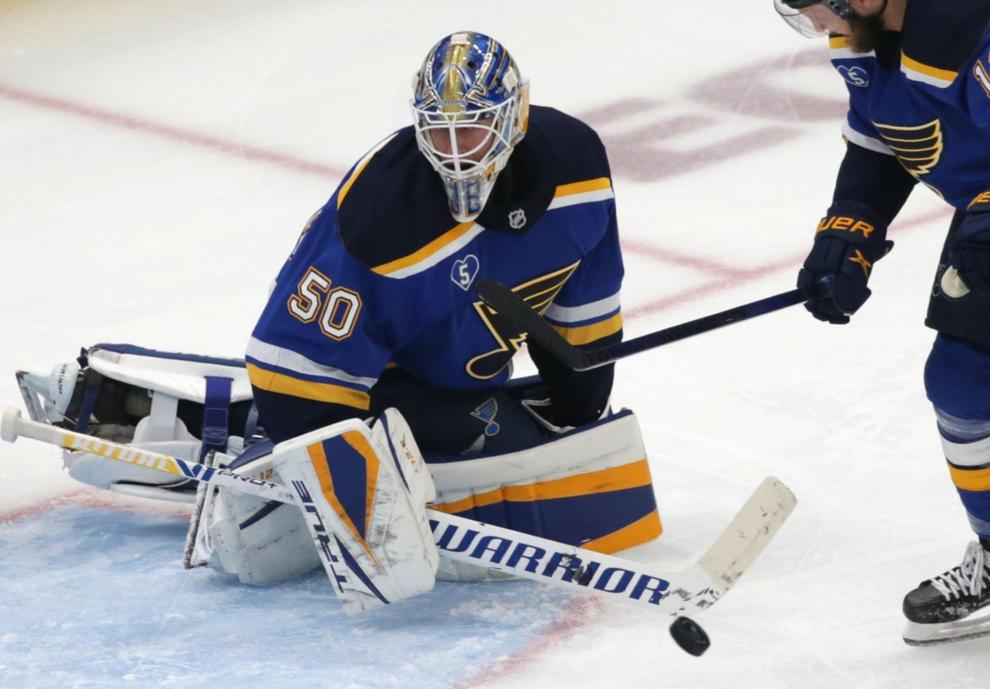 Vegas Golden Knights thump Blues 6-1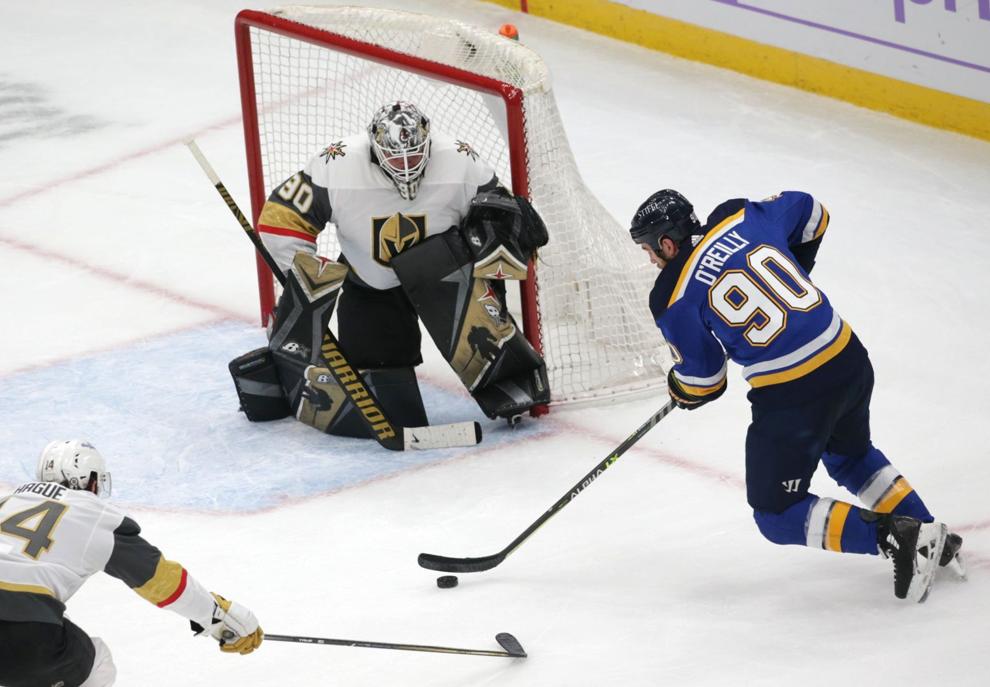 Vegas Golden Knights thump Blues 6-1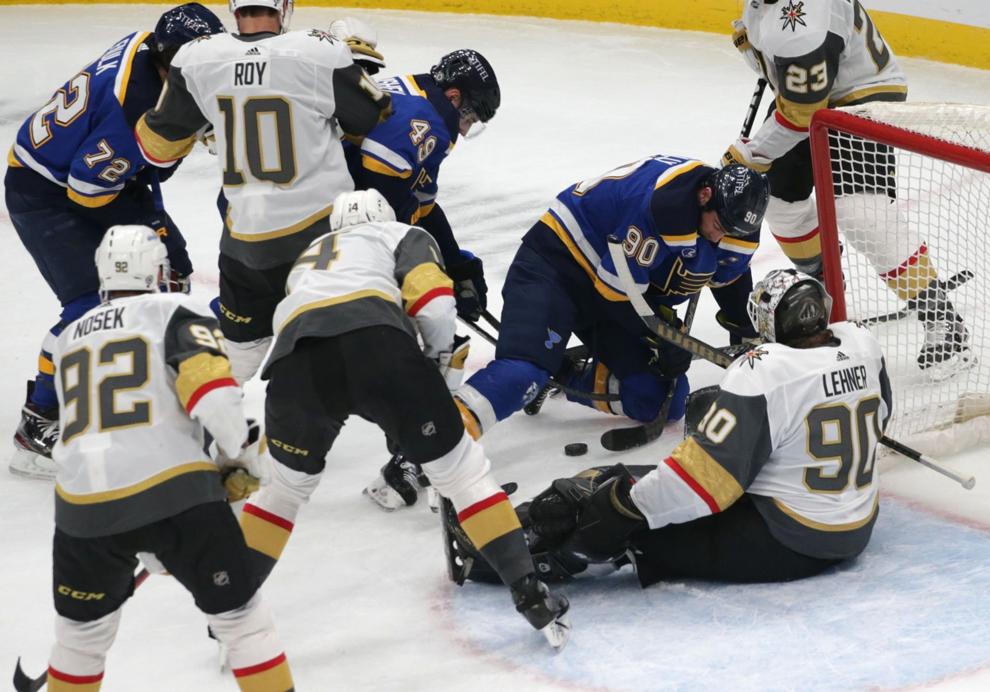 Vegas Golden Knights thump Blues 6-1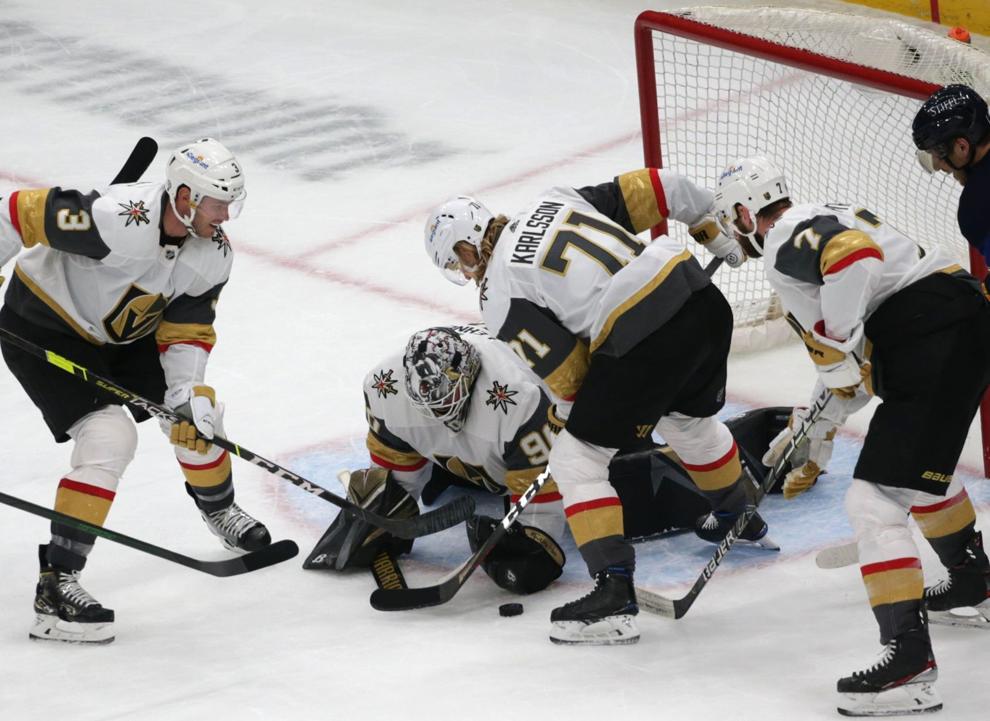 St. Louis Blues V Vegas Golden Knights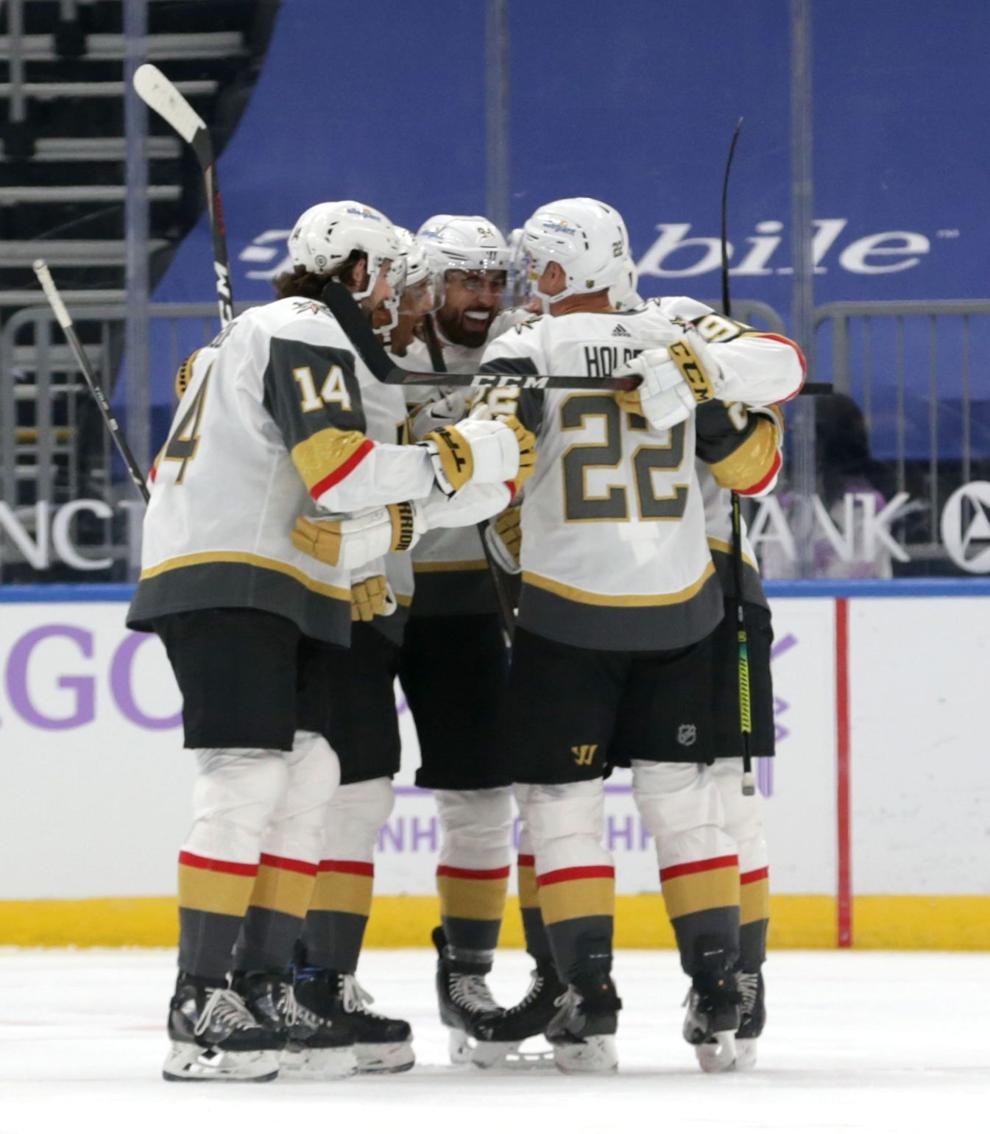 St. Louis Blues V Vegas Golden Knights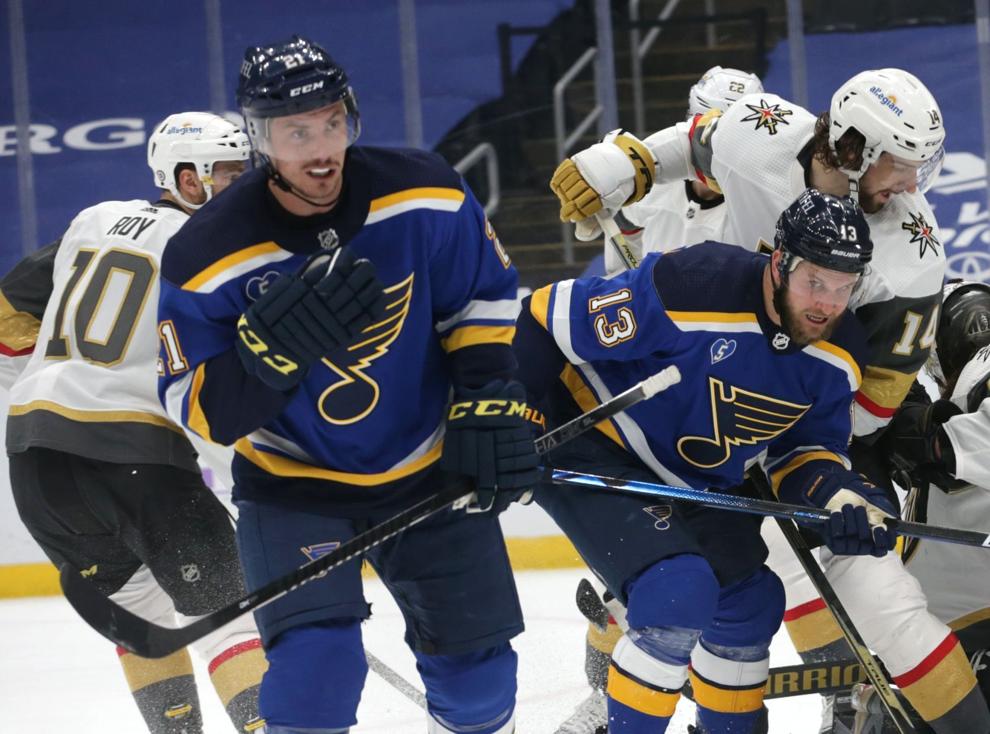 St. Louis Blues V Vegas Golden Knights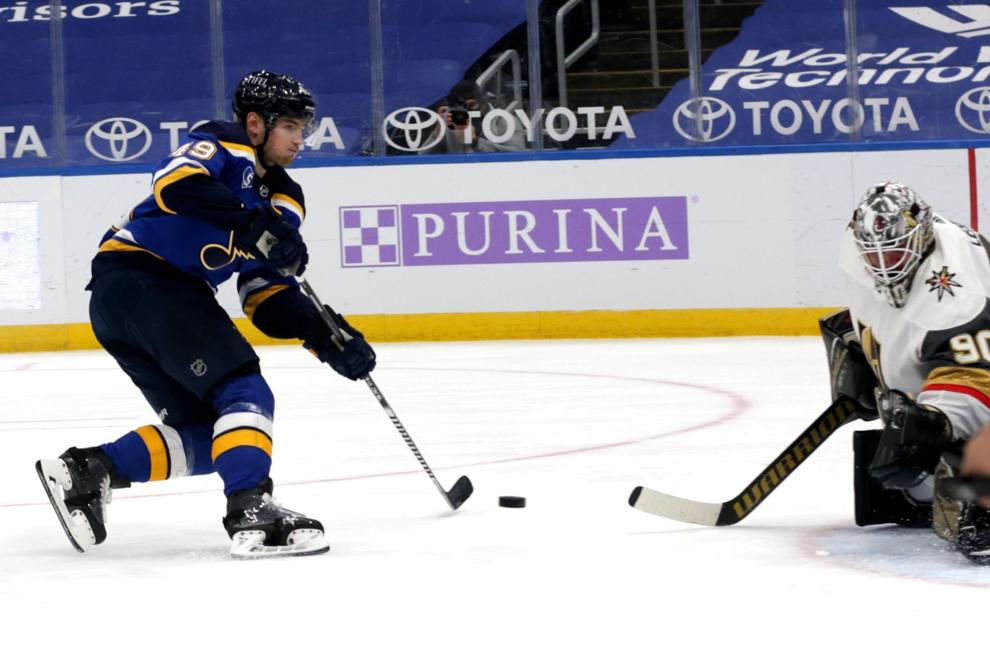 St. Louis Blues V Vegas Golden Knights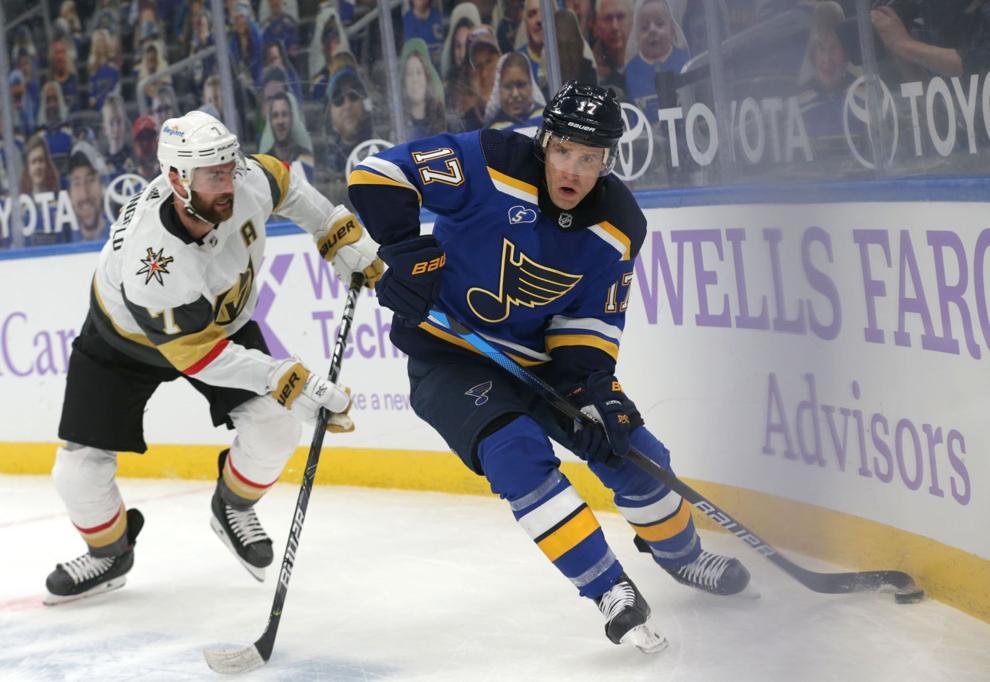 St. Louis Blues V Vegas Golden Knights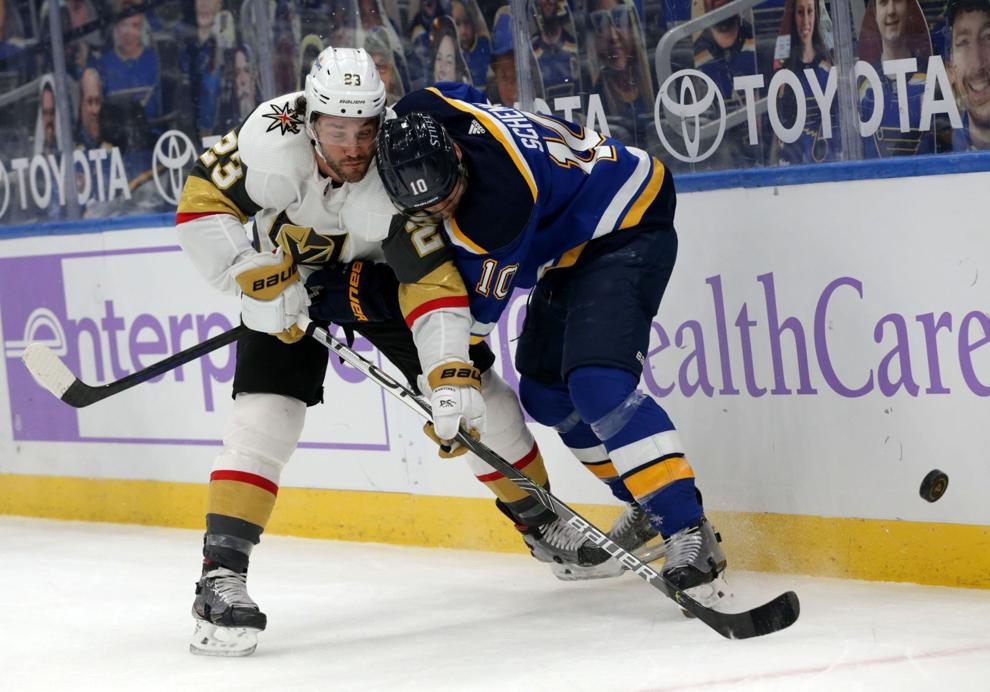 St. Louis Blues V Vegas Golden Knights