Stanley … has left the building.
"Game 6" still belongs solely to the Cardinals.
Sure, Boston played well. Whatever. The Blues – be it their crucial turnovers, a lack of power-play execution or a couple surprising misses by Jordan Binnington – blew it.
Boston 5, St. Louis 1. There will be a Game 7.
To think of what opportunity they missed out on. It could have been the greatest sports moment this city has seen – or, at least, as Tony La Russa used to say, "tied for first" with the David Freese Game 6. Instead, on the cusp of the Cup, the Blues couldn't rise to the moment. This is a painful sentence to type and surely to read: The Blues hosted Game 6 of the Stanley Cup Final with the Stanley Cup in the building – and lost.
"We were just a little too loose there in the third," forward Ryan O'Reilly said.
And they're left with a smorgasbord of reasons why they're going back to Boston.
The Bruins ruined the party by playing heavier hockey – precisely what was anticipated from the home team. The Blues just didn't play their game. Asked if the Blues weren't as physical as in previous wins, Jay Bouwmeester's short answer actually spoke volumes: "Ah, I don't know – hard to say," and then looked to other reporters to ask new questions.
The Blues could have used Ivan Barbashev, the bulldozing fourth-liner who was suspended for Game 6 due to a hit in Game 5. Sure, Sammy Blais had four hits filling in on that line, but "Barbie" sometimes tallies twice that number. Oh, and Blais turned the puck over on the dagger-like fourth goal Sunday. And when the Blues tried to get aggressive, they were occasionally careless – such as Brayden Schenn's boarding penalty that led to the first goal.
In other uncharacteristic performances, how about the forecheck? It wasn't as good as it had been – even though the Blues had the matchups they wanted at home, as well as the return of Robert Thomas to the forechecking force that is the line with Pat Maroon and Tyler Bozak.
"I didn't think we dumped pucks in very well," Blues coach Craig Berube said. "I thought we put pucks to bad areas, whether our forwards didn't soft-chip it enough and get it to good areas where we could get on it and be physical. I didn't think we got in there quick enough and won enough battles on our forecheck. There were a lot of battles there, but we lost too many of them."
And then – the second goal by Boston was botched by Binnington.
After Jake DeBrusk battled hard to keep the puck in the Blues' zone – with a little help from a convenient bounce off an official – Brandon Carlo's bouncing shot suddenly shot up – and essentially through the goalie Binnington. After the game, Berube was steadfast that the bounce was "lucky."
But after all of these reasons why the Blues couldn't play up to the moment, one wonders if none of it matters, because the Bruins' goalie was impervious and impenetrable.
With his .938 save percentage, Tuukka Rask is the best goalie in the postseason so far, and that's saying something, considering St. Louis has experienced quite a run with Binnington. But the Bruins' Rask has been resplendent. Not since 2012 has a goaltender won the Conn Smythe, but if the Bruins pull this off, Rask will likely win it.
"When he's on, he's really on," said Blues forward Zach Sanford, a New England kid who was in high school when the Bruins won the Cup in 2011. "He's super-athletic. He's good at getting to different areas, and he reads the plays really well. A lot of goalies do now, but he's on another level with that. The cross-ice pass that another goalie might not see coming, he sees coming all the time."
Rask's dedication and resilience permeates through the Bruins.
Tuukka's wrath? It used to be something of lore. Maybe not in a good way. In an AHL game in 2009, after a controversial loss, he chopped his stick against a post and then, after going into the locker room, returned with some crates and threw those on the ice, too.
"I think those days are past, I like to stay more calm," Rask said from the locker room during this series. "It doesn't do any good to get your blood pressure up."
Well, on Sunday in St. Louis, in one of the biggest games of his life, Rask was cool and calm. He stopped 28 of 29 shots, including one with his back (and a little help from friend Charlie McAvoy).
And so, we head to Boston. For the first time ever, in this city of champions, the Bruins will host a Game 7 of the Stanley Cup Final. It's the 17th Cup Final to go to a final seventh game. The last one was won by Boston in 2011.
This Bruins team is a team. With the goal Sunday by Karson Kuhlman, 21 Bruins have now scored in this postseason. A record. But the scary thing is that their top line started cooking on Sunday, too.
You've heard this before – it's going to be the biggest game in St. Louis hockey history. Some team is going to meet Stanley.
Blues skate in critical Game 6 of the Stanley Cup Final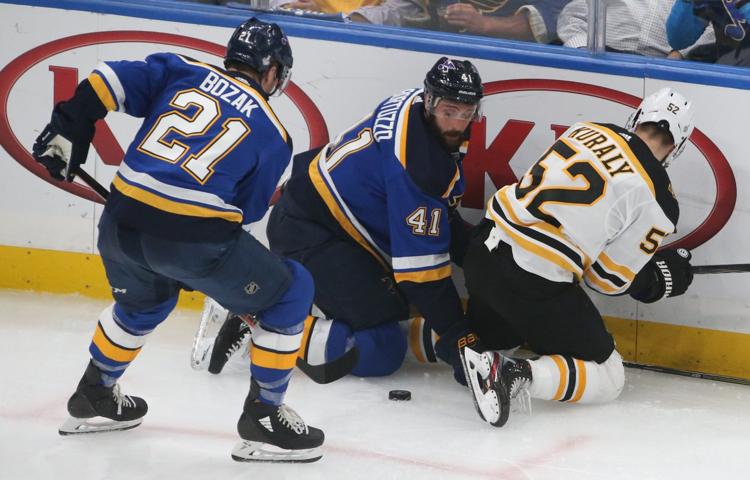 Blues skate in critical Game 6 of the Stanley Cup Final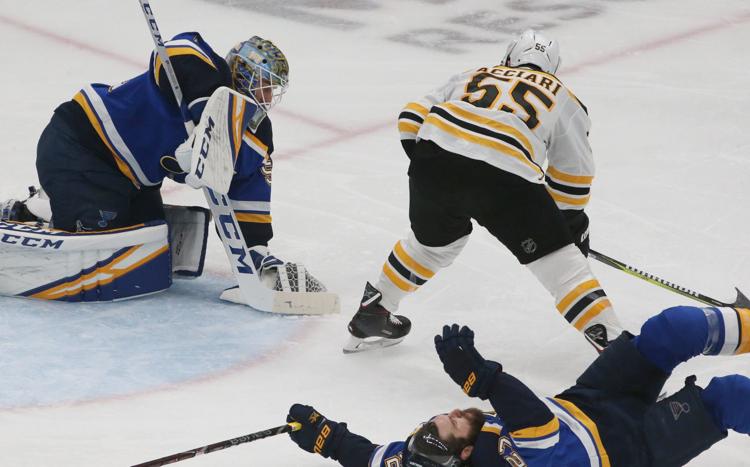 Blues skate in critical Game 6 of the Stanley Cup Final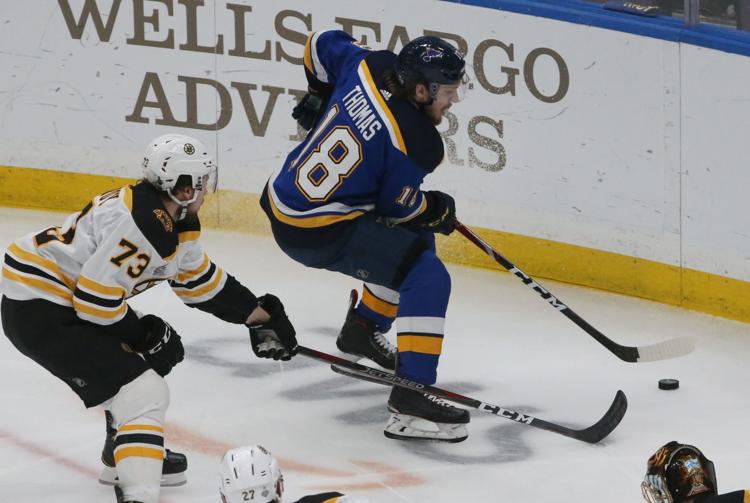 Blues skate in critical Game 6 of the Stanley Cup Final
Blues skate in critical Game 6 of the Stanley Cup Final
Blues skate in critical Game 6 of the Stanley Cup Final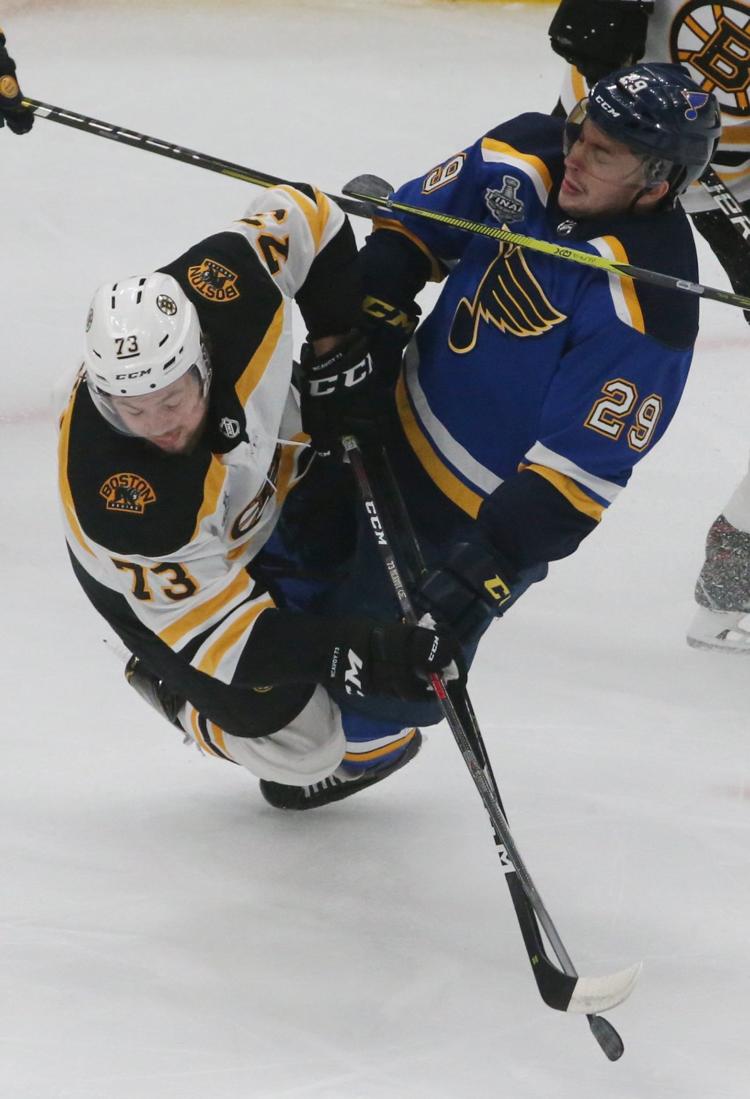 Game 6 Stanley Cup Final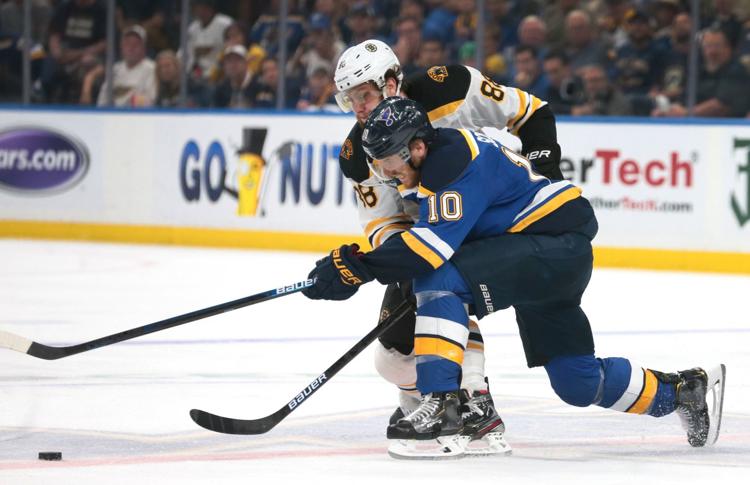 Game 6 Stanley Cup Final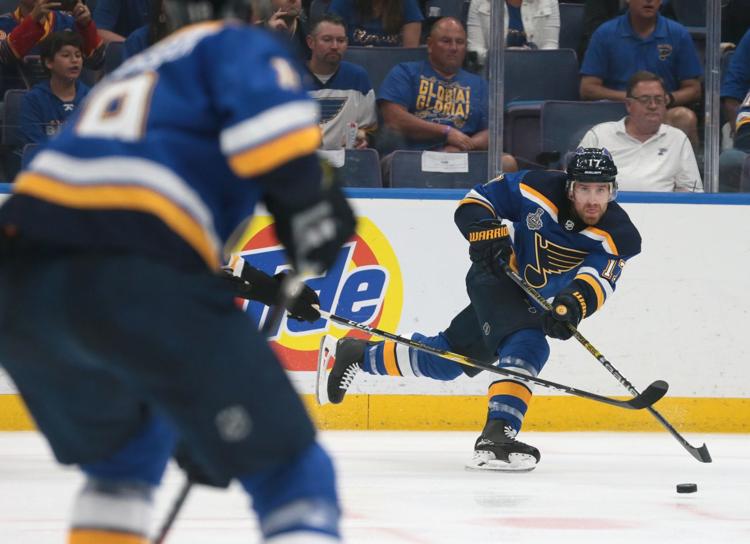 Game 6 Stanley Cup Final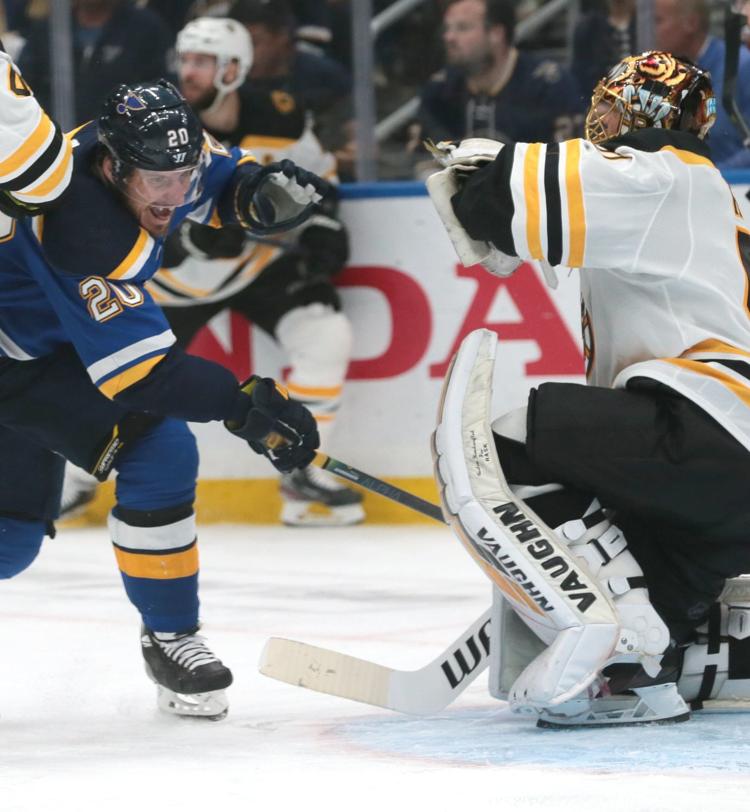 Blues fight for the cup in Game 6 of the Stanley Cup Finals
Blues fight for the cup in Game 6 of the Stanley Cup Finals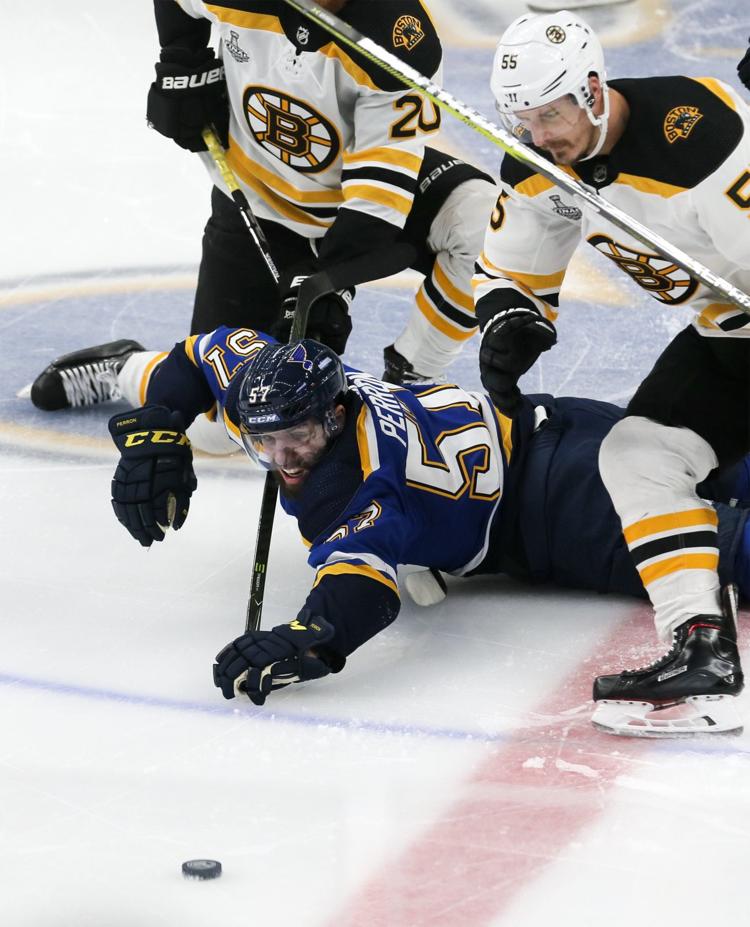 Blues fight for the cup in Game 6 of the Stanley Cup Finals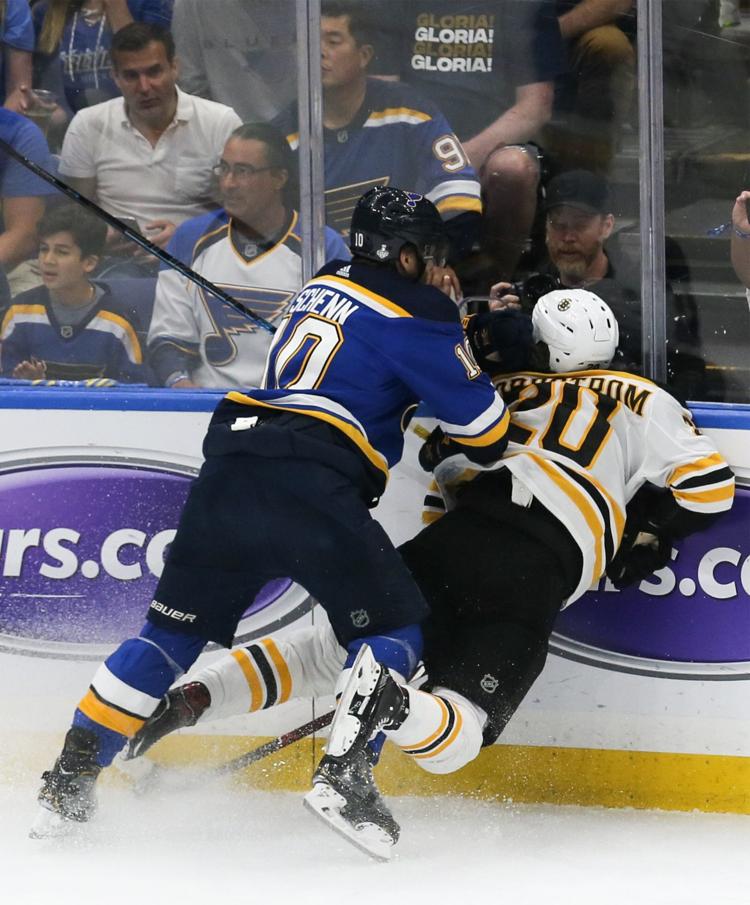 Blues fight for the cup in Game 6 of the Stanley Cup Finals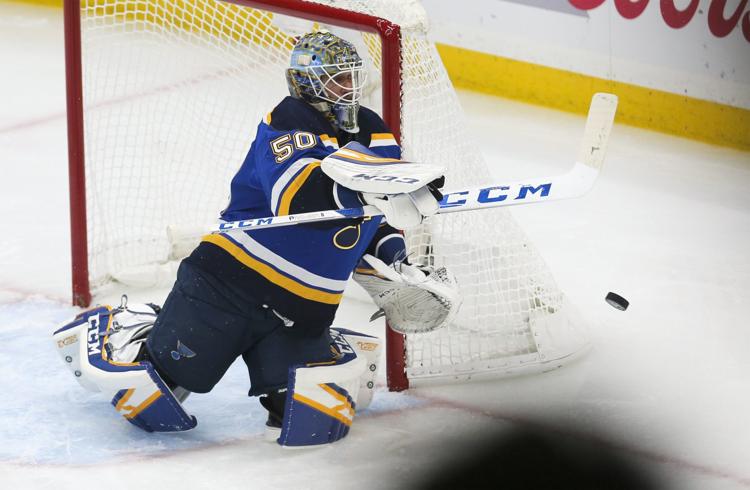 Blues fight for the cup in Game 6 of the Stanley Cup Finals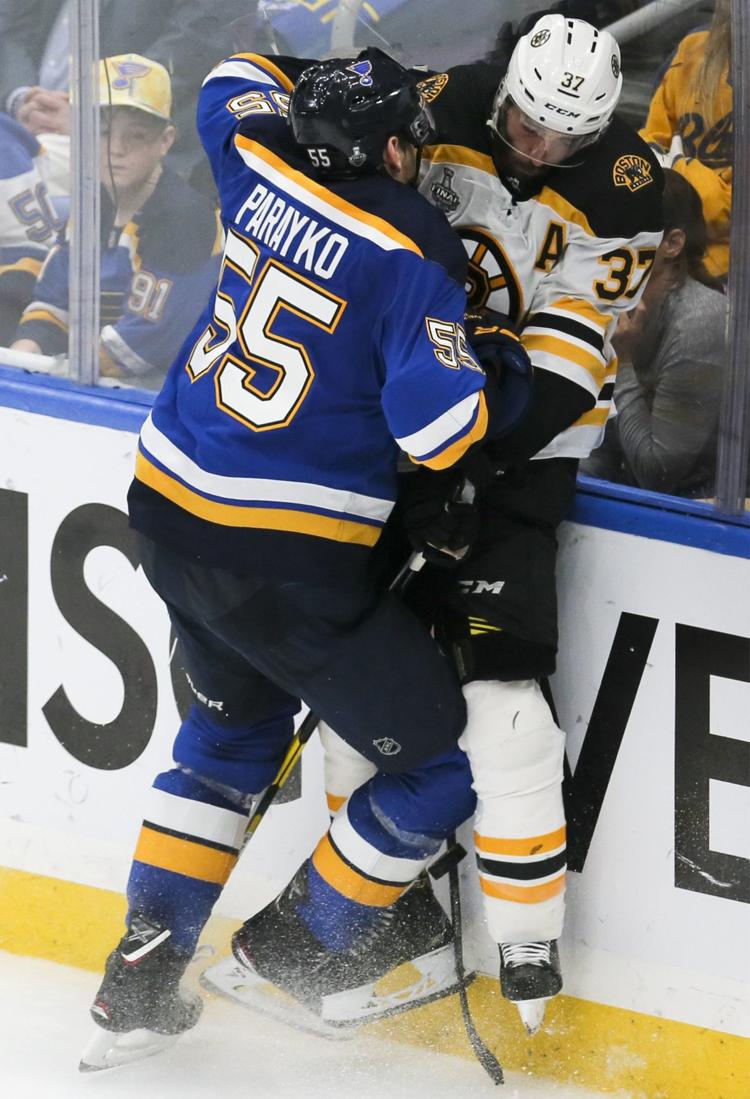 Blues fight for the cup in Game 6 of the Stanley Cup Finals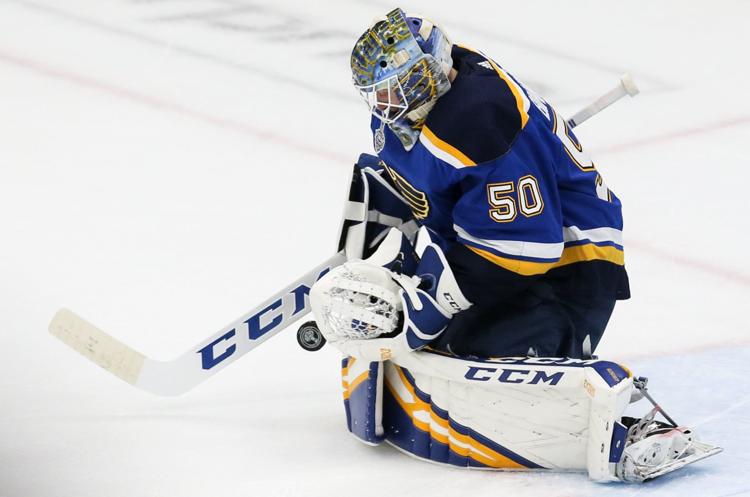 Blues fight for the cup in Game 6 of the Stanley Cup Finals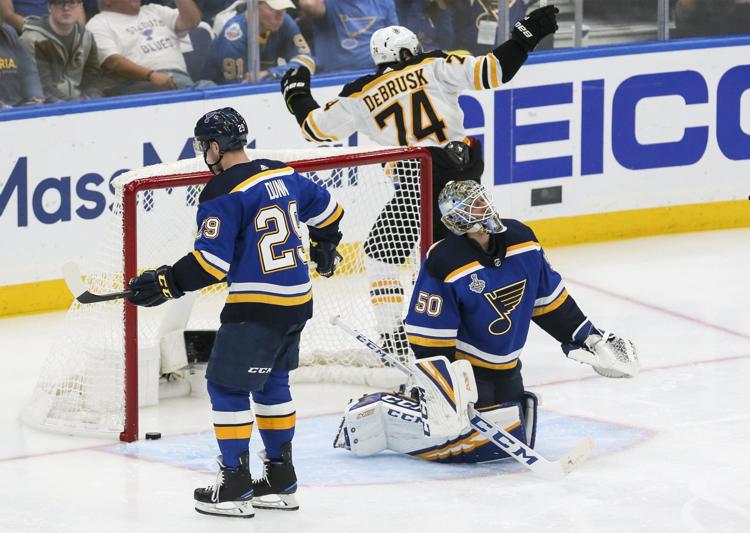 Blues fight for the cup in Game 6 of the Stanley Cup Finals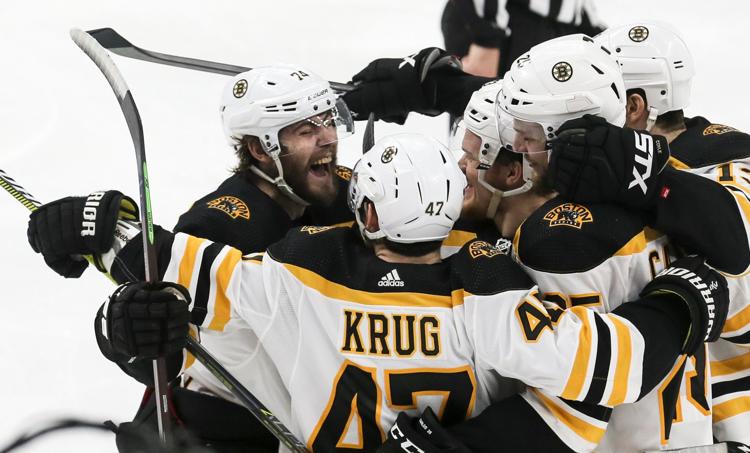 Blues skate in critical Game 6 of the Stanley Cup Final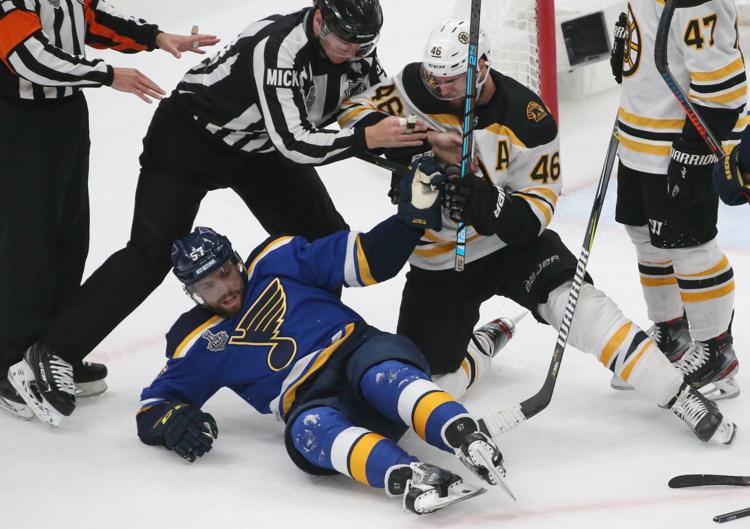 Blues skate in critical Game 6 of the Stanley Cup Final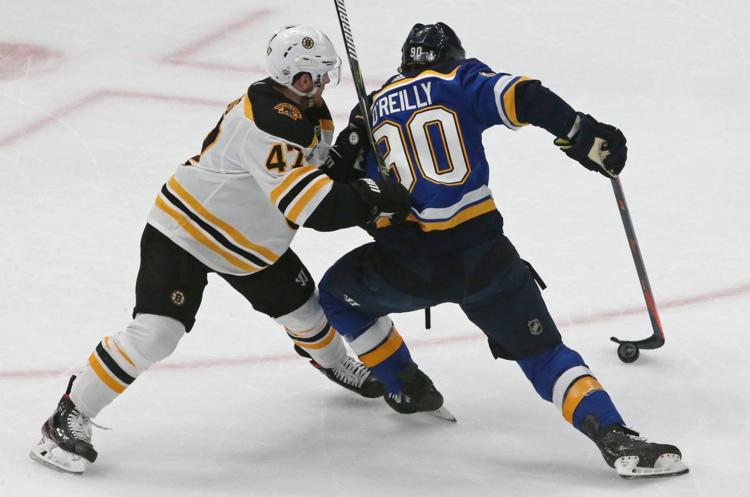 Game 6 Stanley Cup Final
Game 6 Stanley Cup Final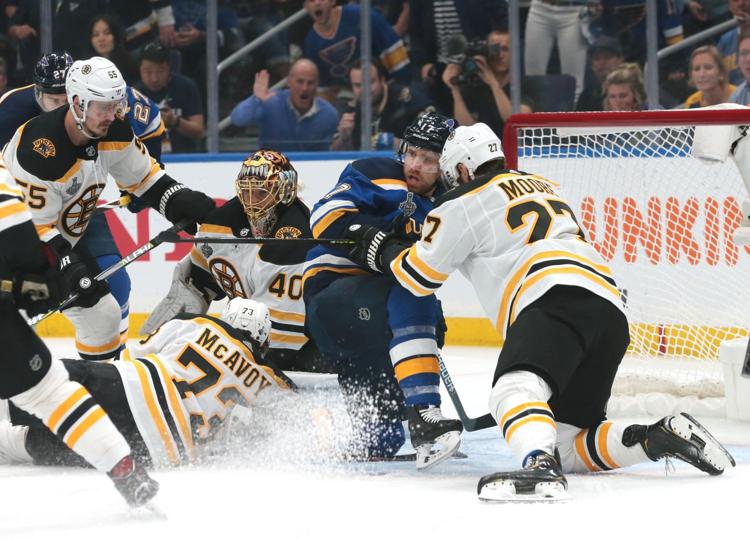 Game 6 Stanley Cup Final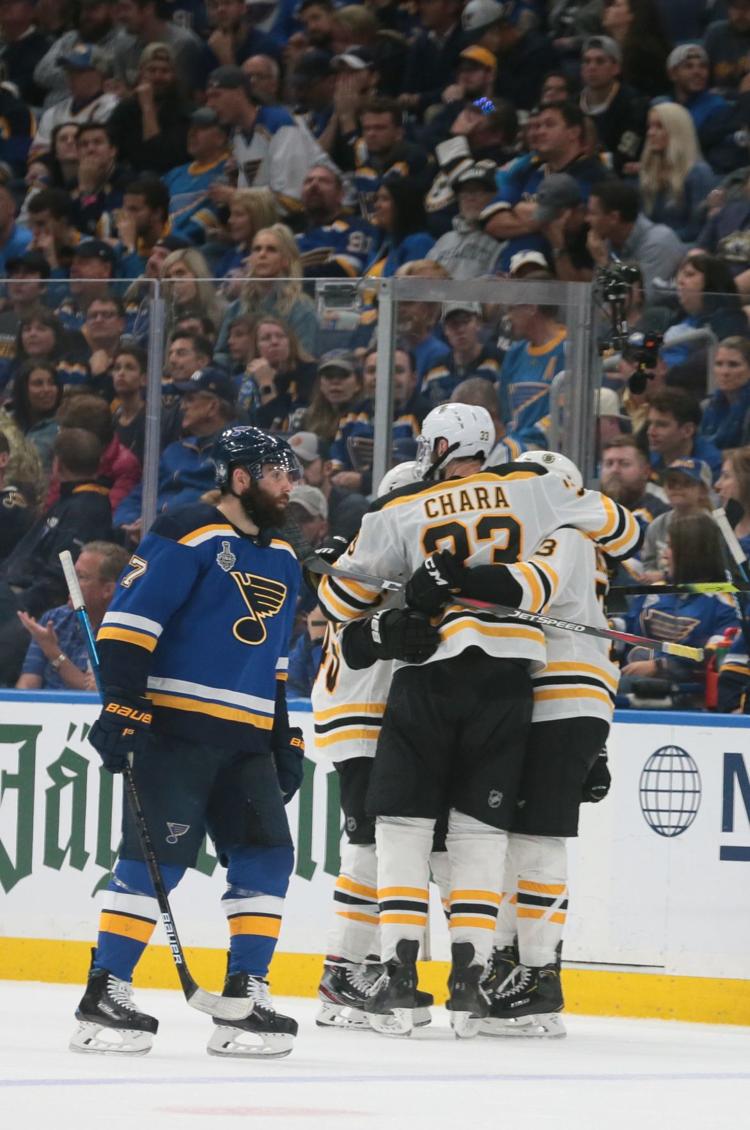 Blues fight for the cup in Game 6 of the Stanley Cup Finals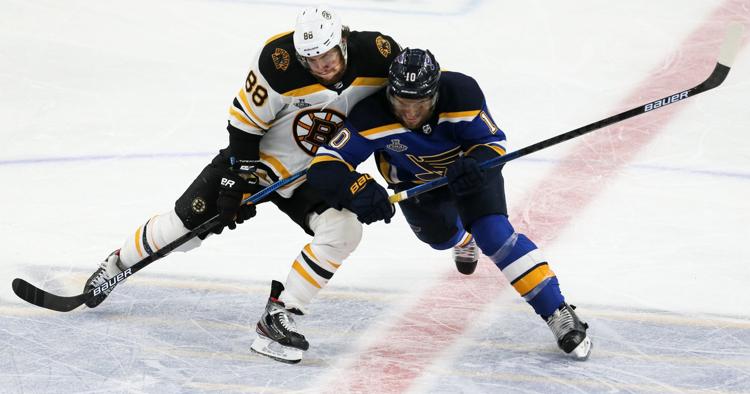 Blues fight for the cup in Game 6 of the Stanley Cup Finals
Blues fight for the cup in Game 6 of the Stanley Cup Finals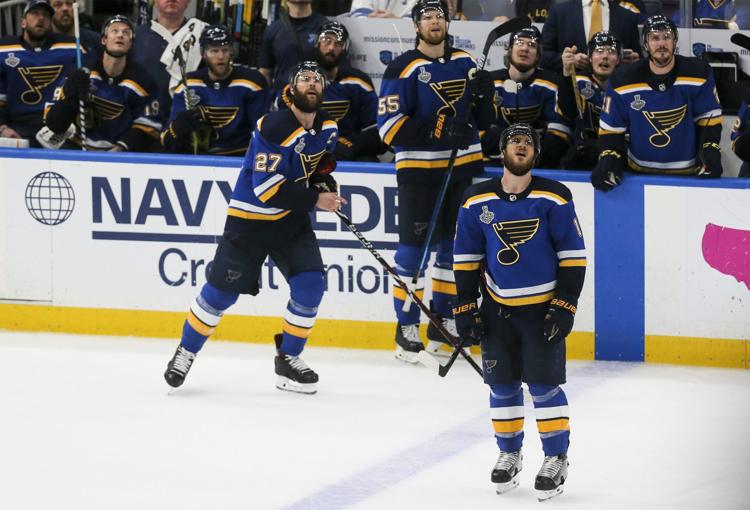 Blues fight for the cup in Game 6 of the Stanley Cup Finals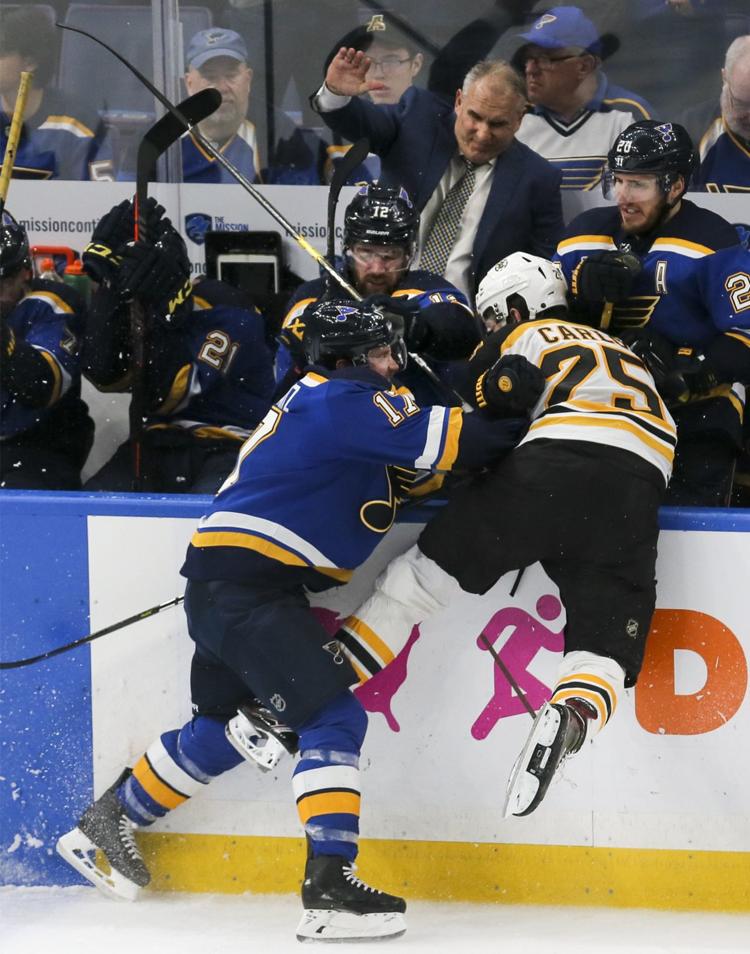 Blues fight for the cup in Game 6 of the Stanley Cup Finals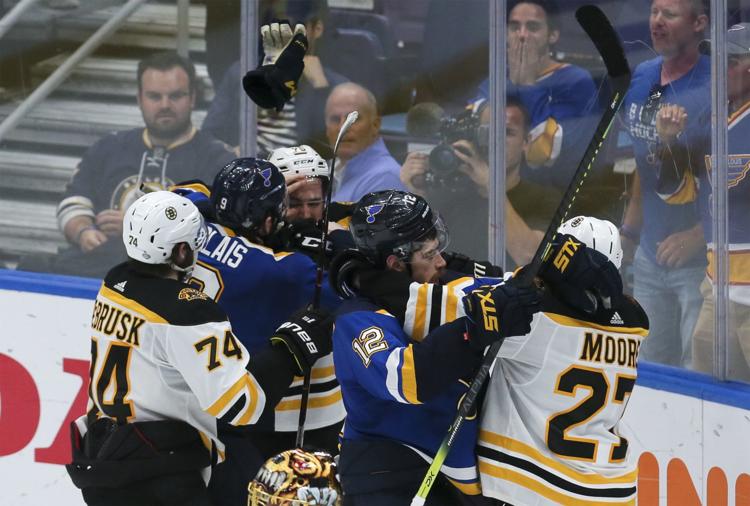 Blues fight for the cup in Game 6 of the Stanley Cup Finals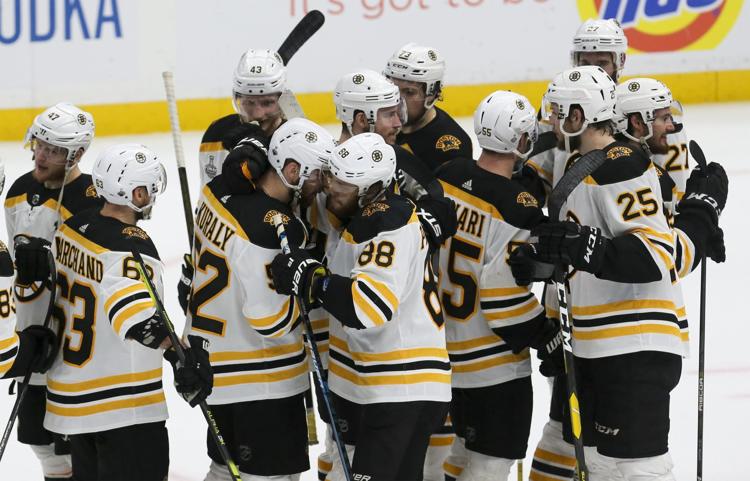 Blues fight for the cup in Game 6 of the Stanley Cup Finals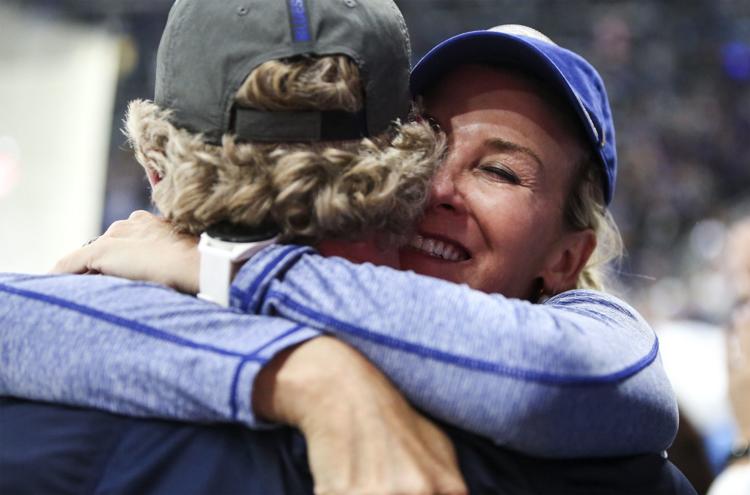 Blues fight for the cup in Game 6 of the Stanley Cup Finals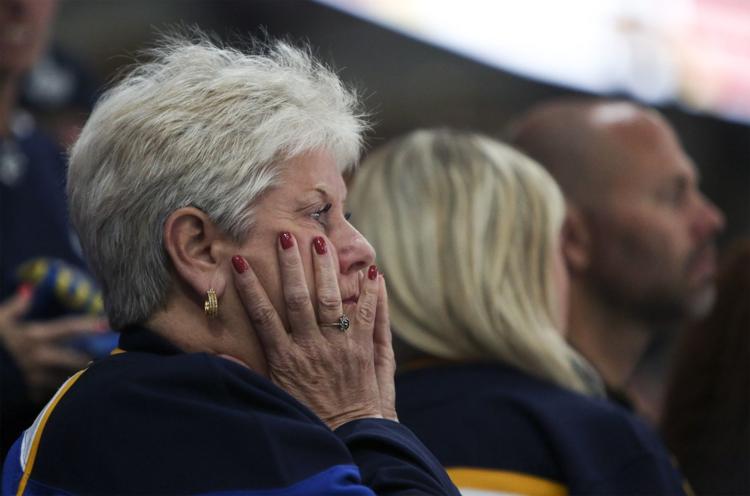 Blues skate in critical Game 6 of the Stanley Cup Final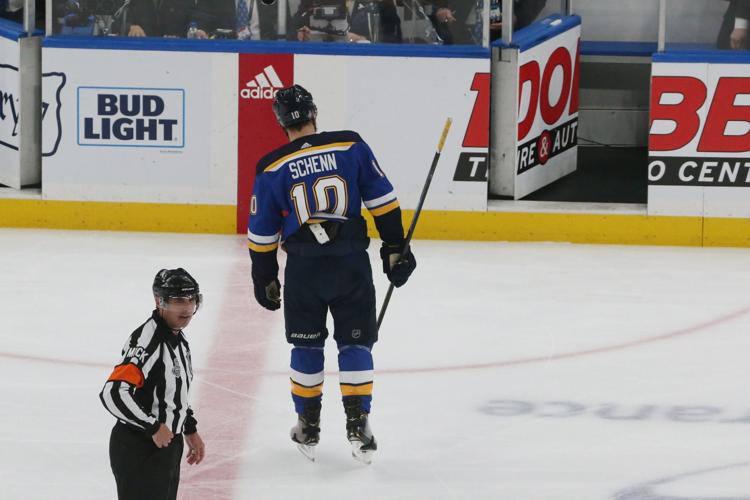 Game 6 Stanley Cup Final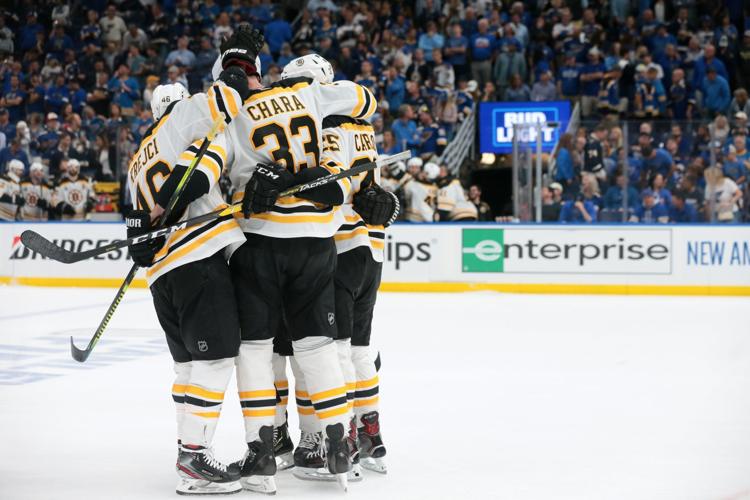 Game 6 Stanley Cup Final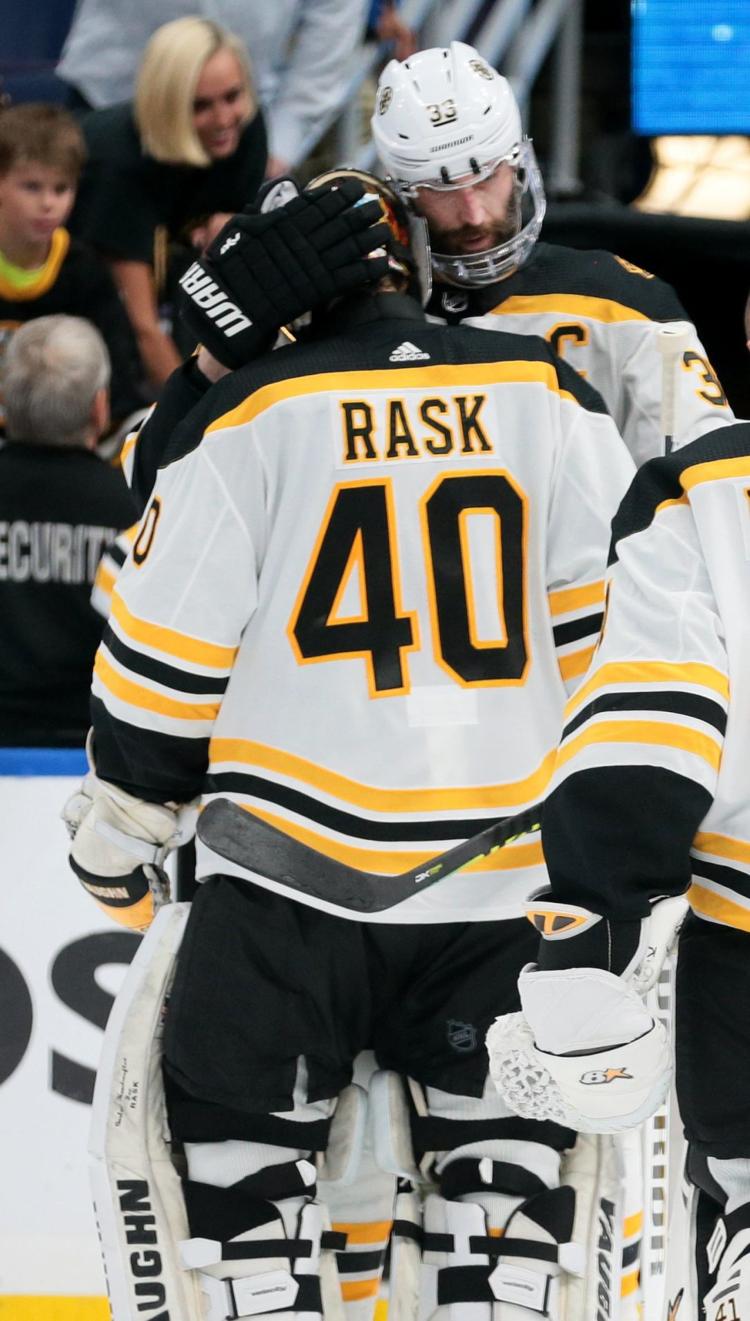 Game 6 Stanley Cup Final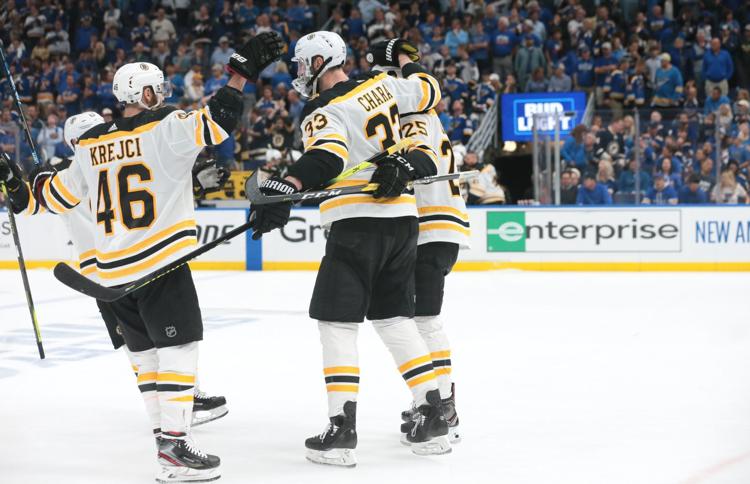 Game 6 Stanley Cup Final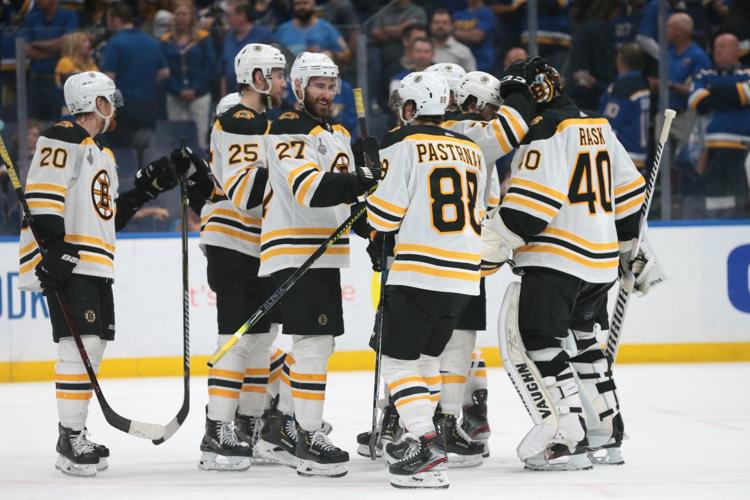 Blues skate in critical Game 6 of the Stanley Cup Final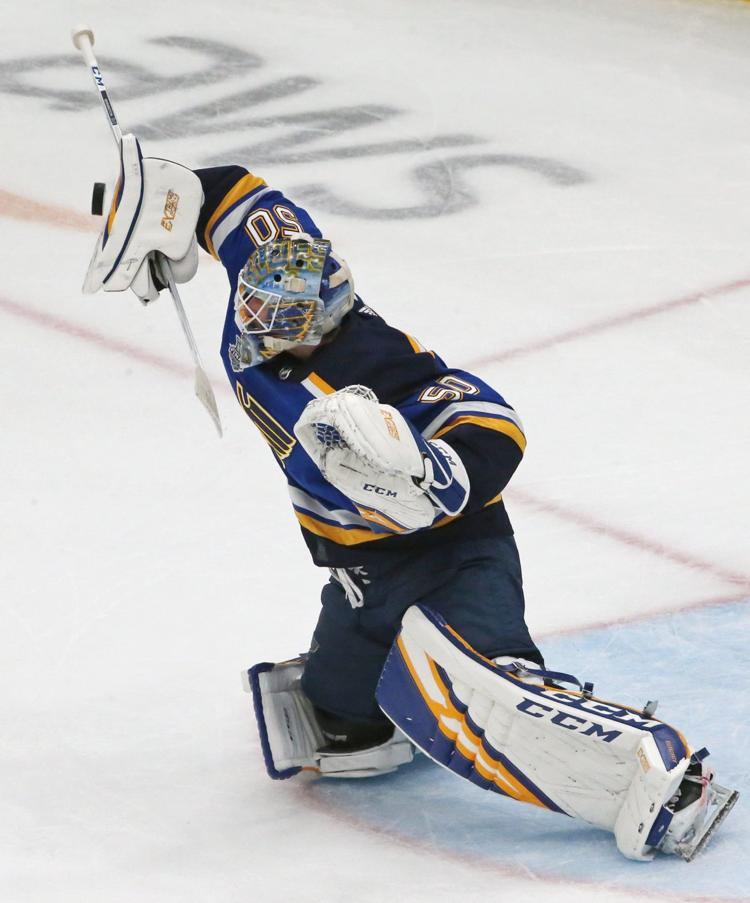 Blues skate in critical Game 6 of the Stanley Cup Final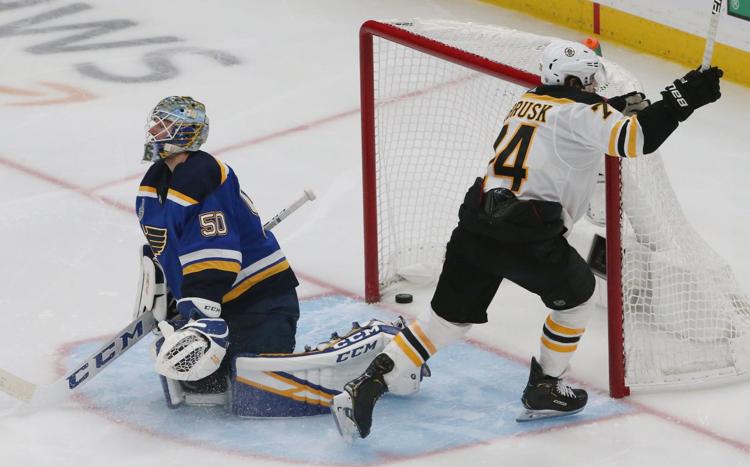 Blues skate in critical Game 6 of the Stanley Cup Final
Game 6 Stanley Cup Final
Game 6 Stanley Cup Final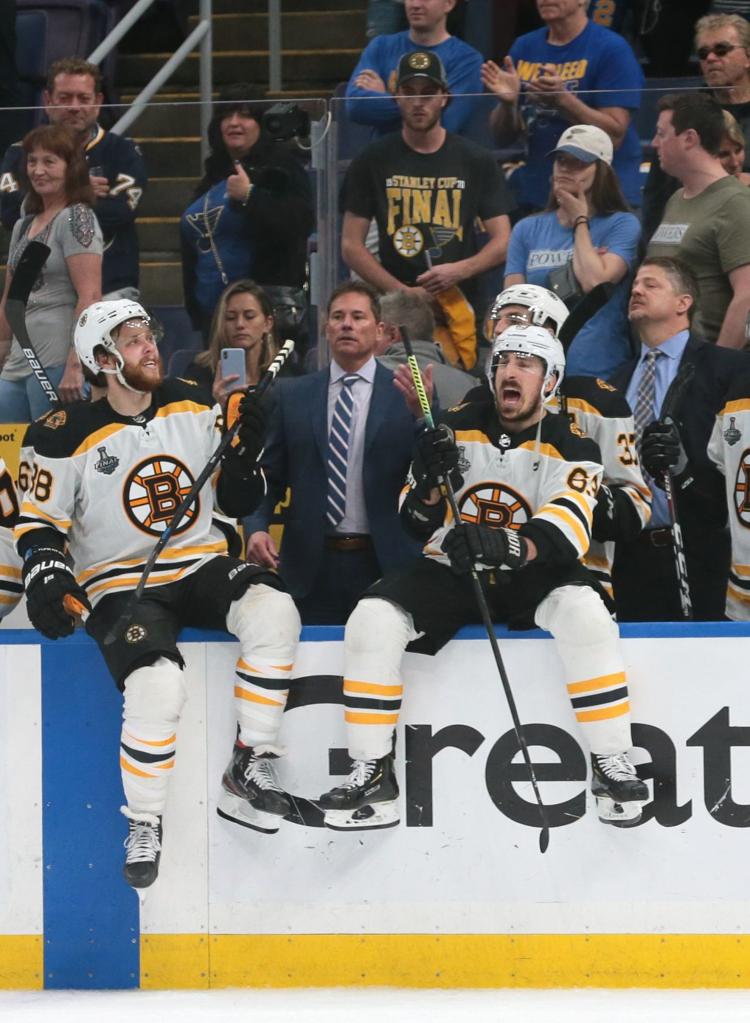 Game 6 Stanley Cup Final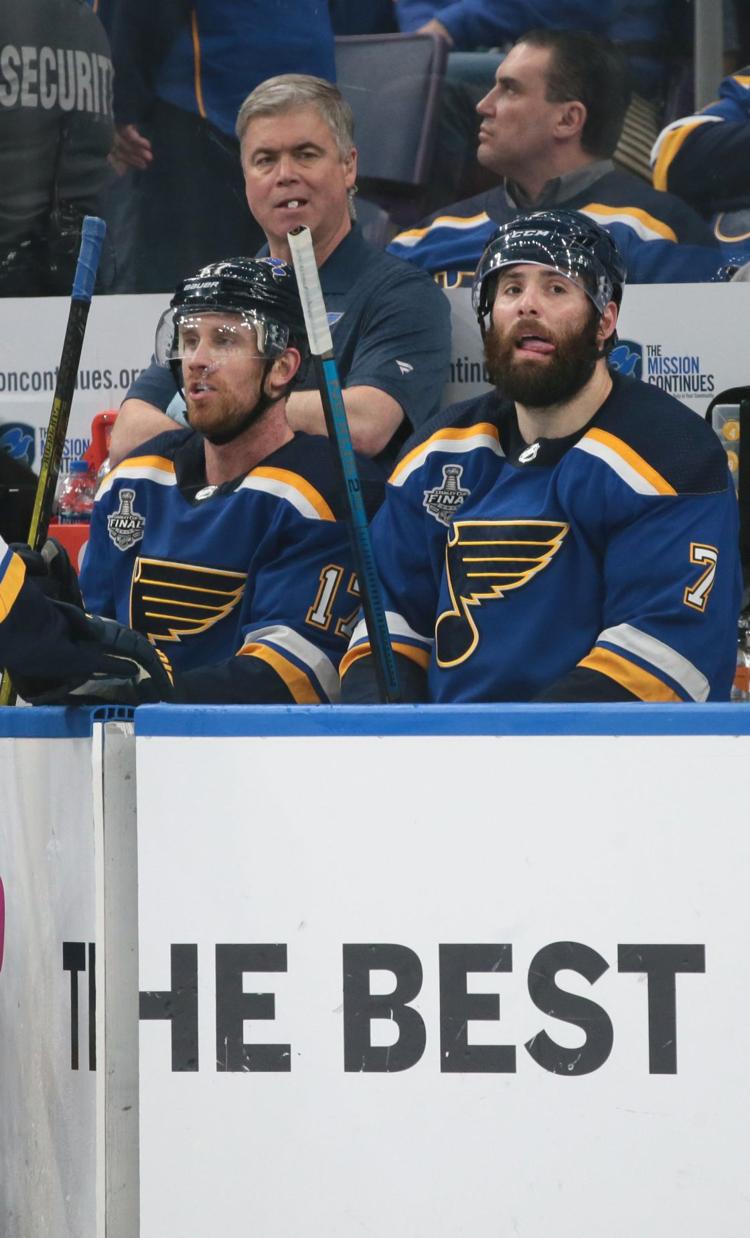 Game 6 Stanley Cup Final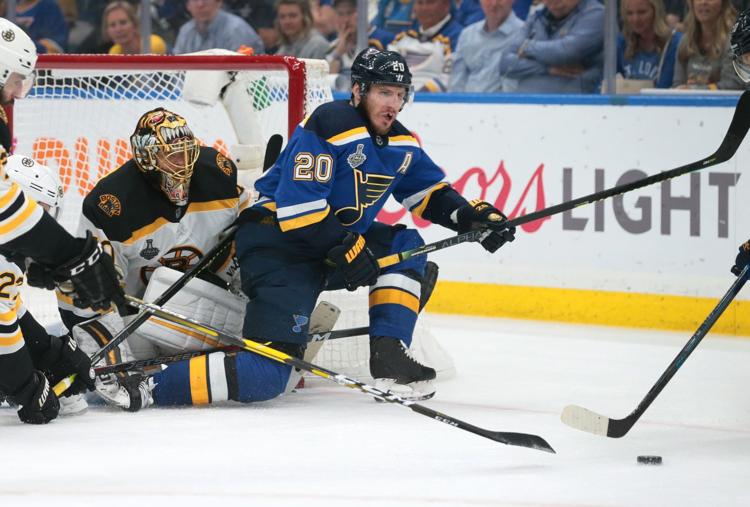 Game 6 Stanley Cup Final
Game 6 Stanley Cup Final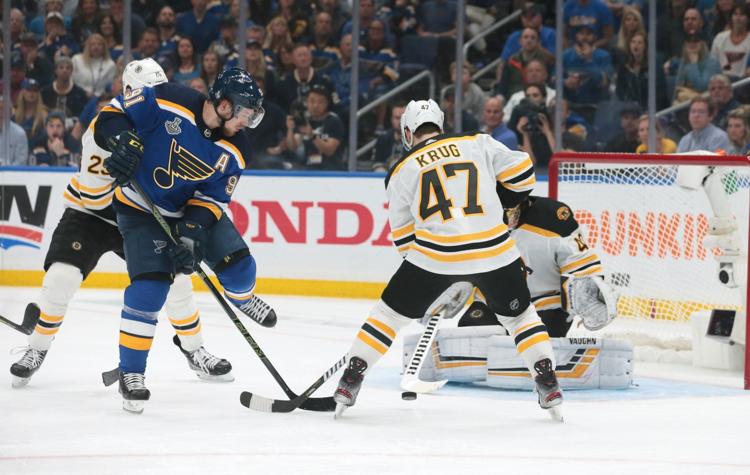 Game 6 Stanley Cup Final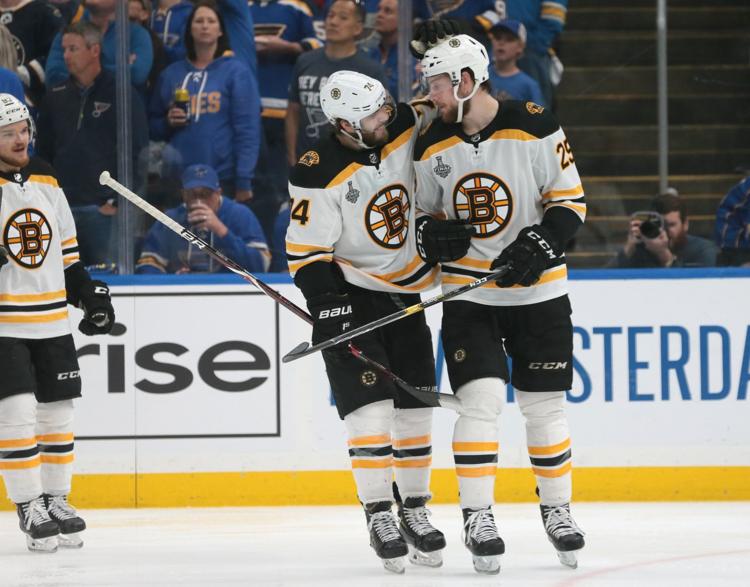 Game 6 Stanley Cup Final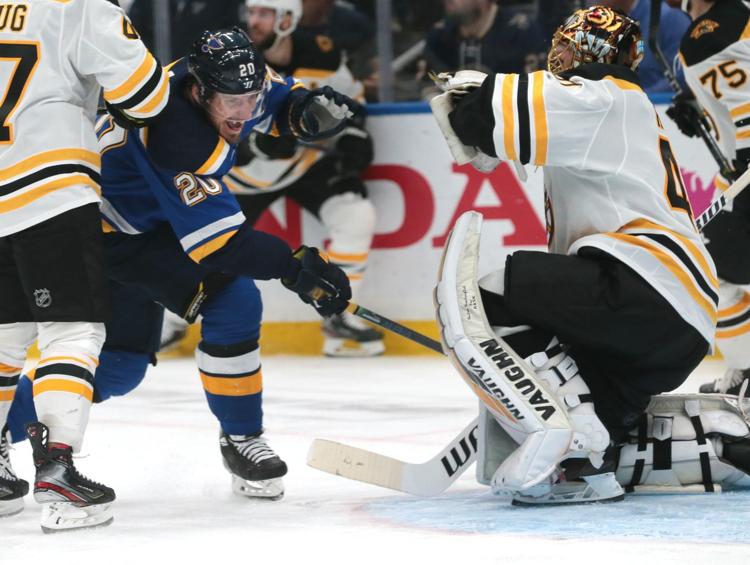 Game 6 Stanley Cup Final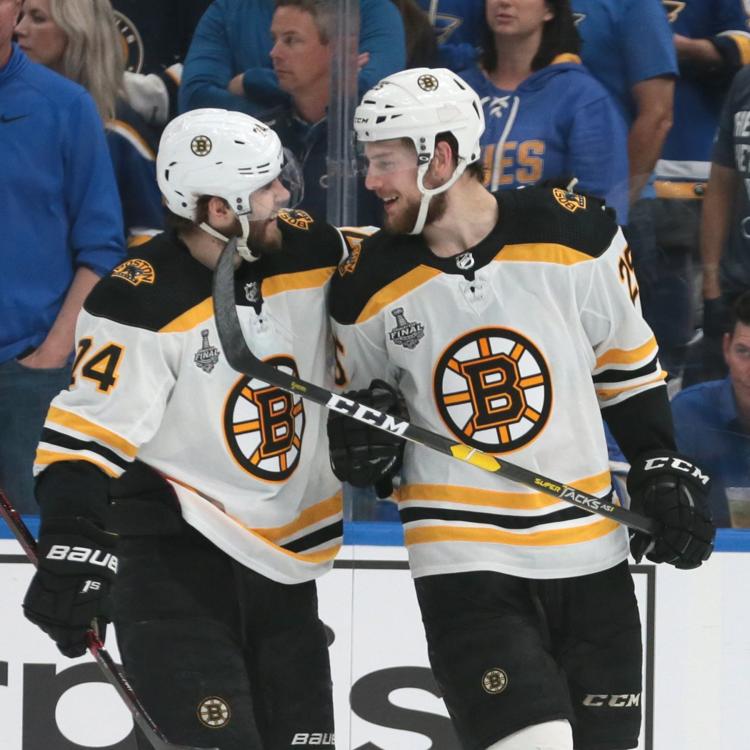 Game 6 Stanley Cup Final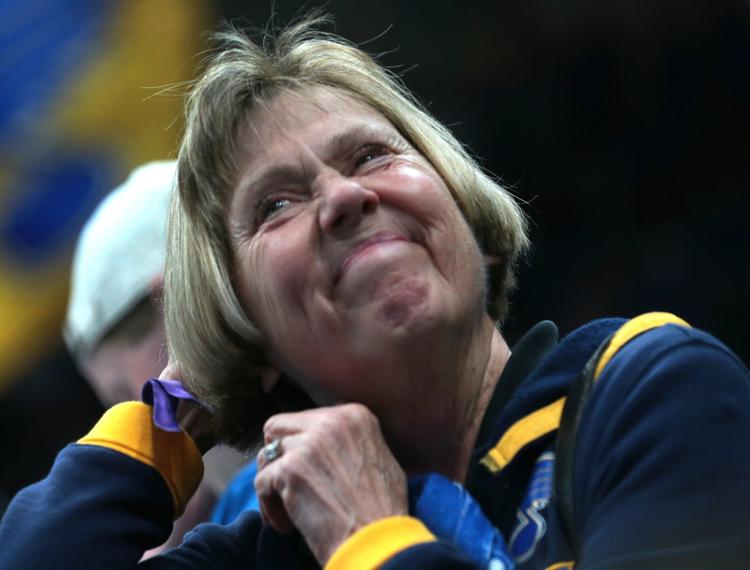 Blues fight for the cup in Game 6 of the Stanley Cup Finals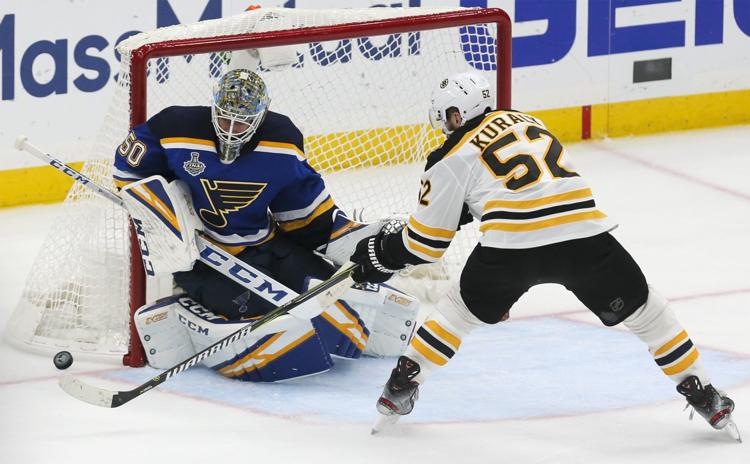 Blues fight for the cup in Game 6 of the Stanley Cup Finals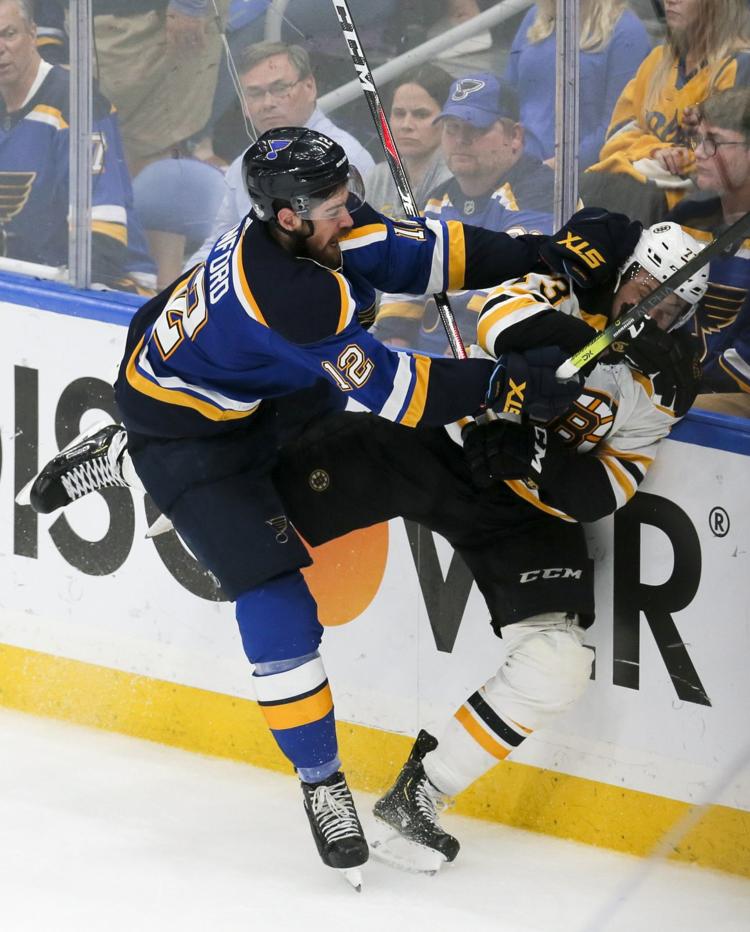 Blues fight for the cup in Game 6 of the Stanley Cup Finals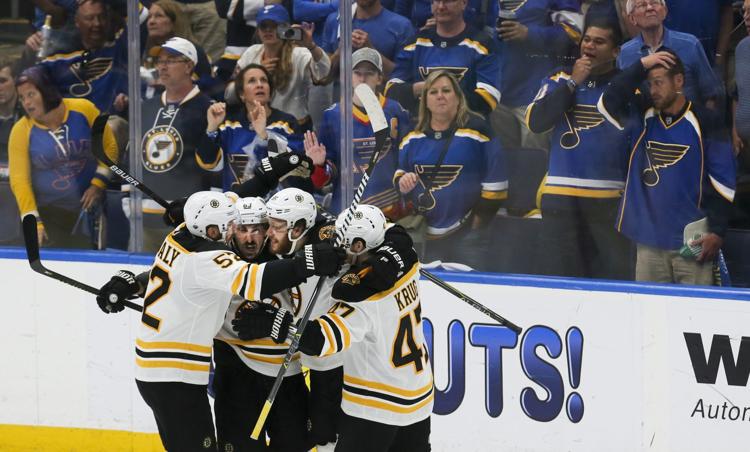 Blues fight for the cup in Game 6 of the Stanley Cup Finals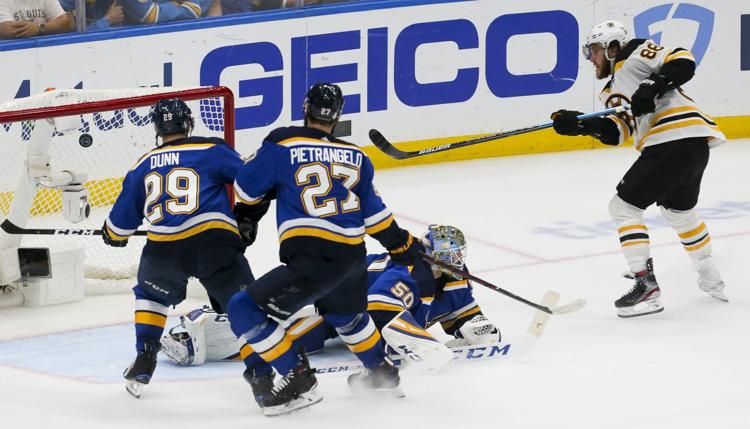 Blues skate in critical Game 6 of the Stanley Cup Final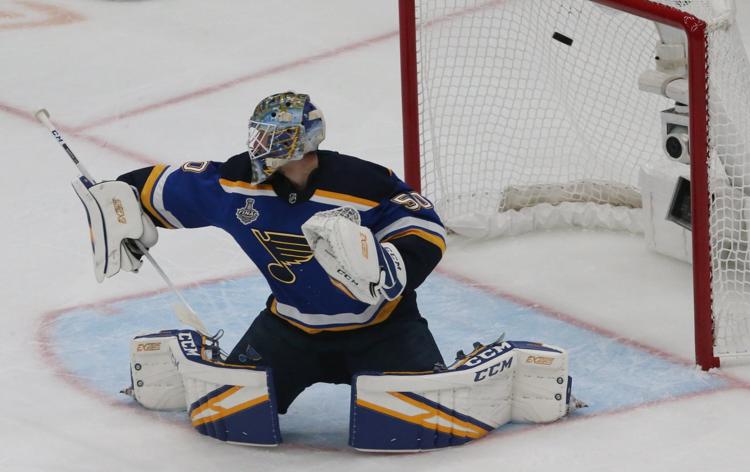 Blues skate in critical Game 6 of the Stanley Cup Final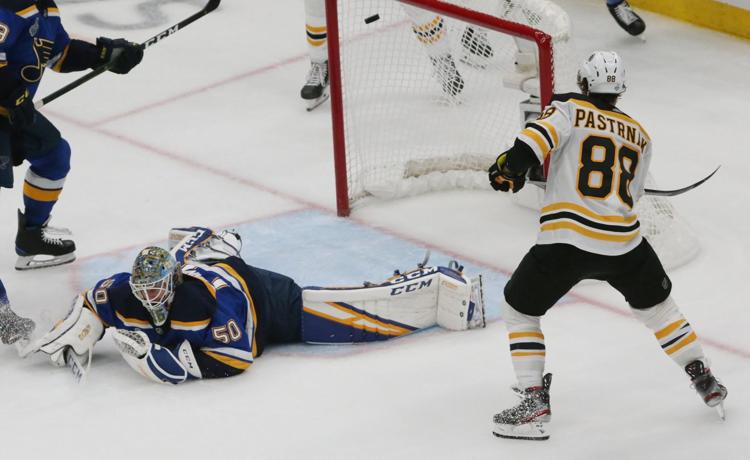 Blues skate in critical Game 6 of the Stanley Cup Final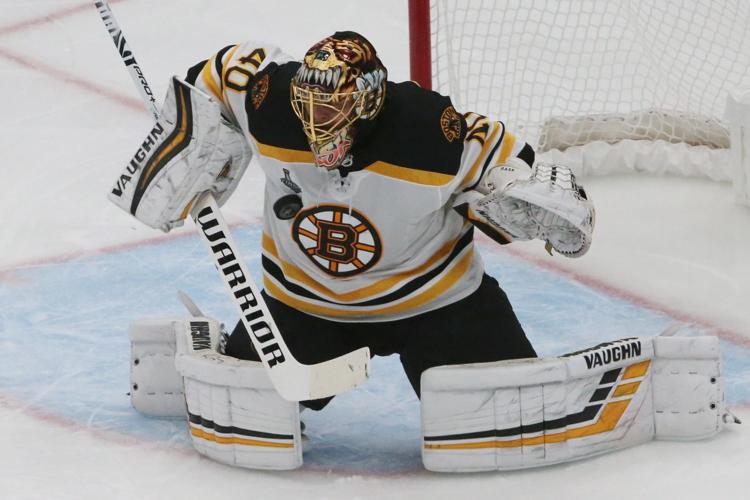 Blues skate in critical Game 6 of the Stanley Cup Final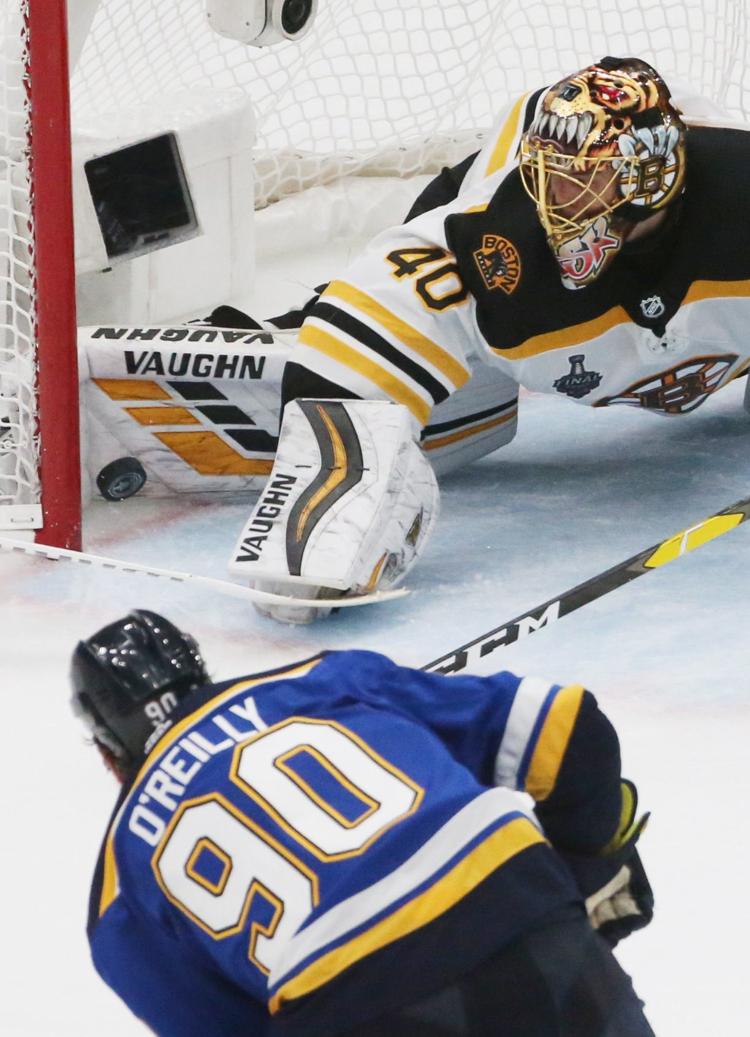 Blues skate in critical Game 6 of the Stanley Cup Final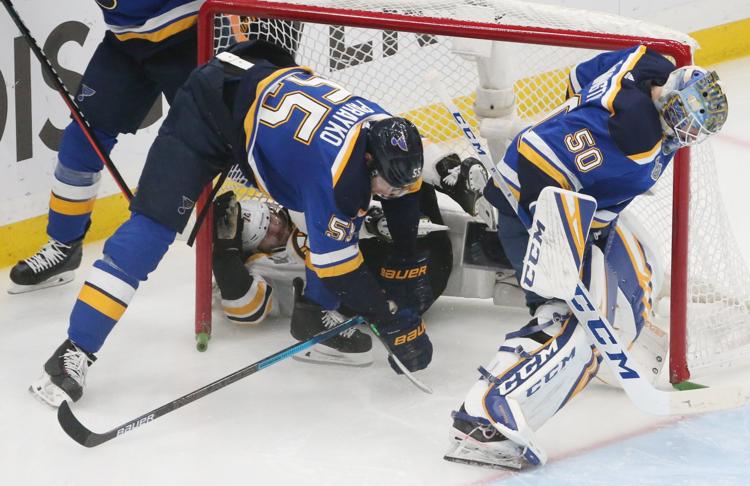 Blues skate in critical Game 6 of the Stanley Cup Final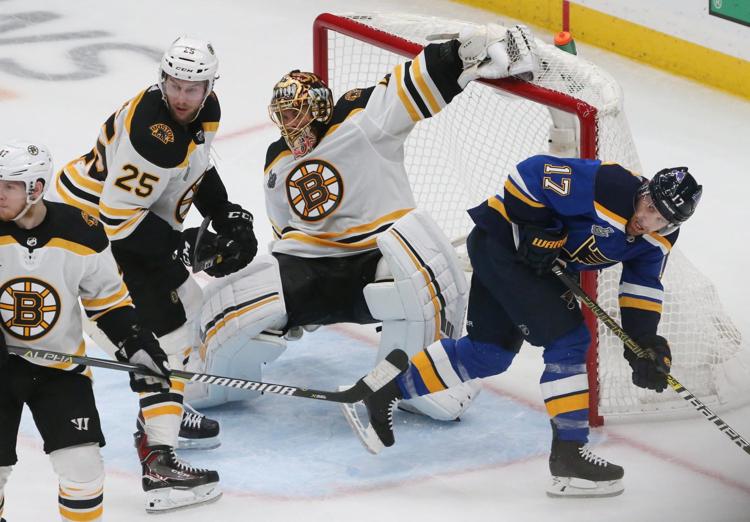 Blues skate in critical Game 6 of the Stanley Cup Final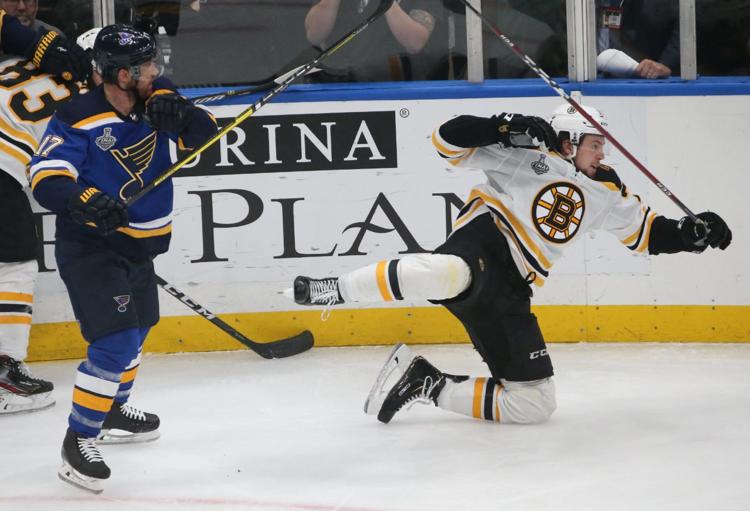 Blues skate in critical Game 6 of the Stanley Cup Final
Blues skate in critical Game 6 of the Stanley Cup Final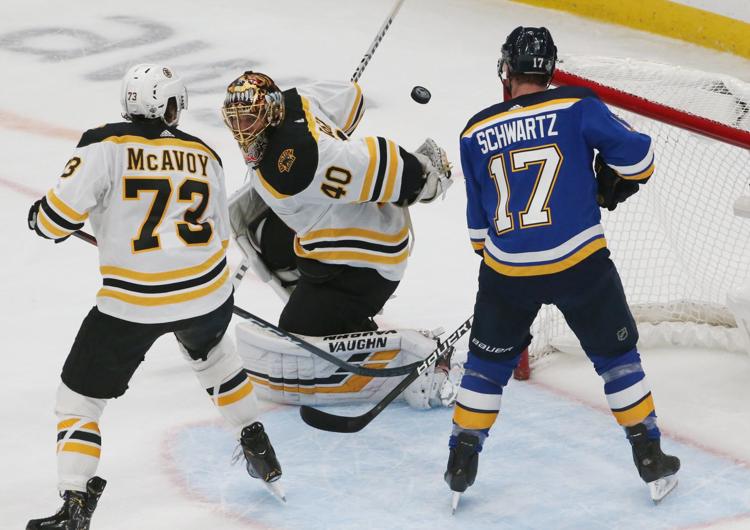 Blues skate in critical Game 6 of the Stanley Cup Final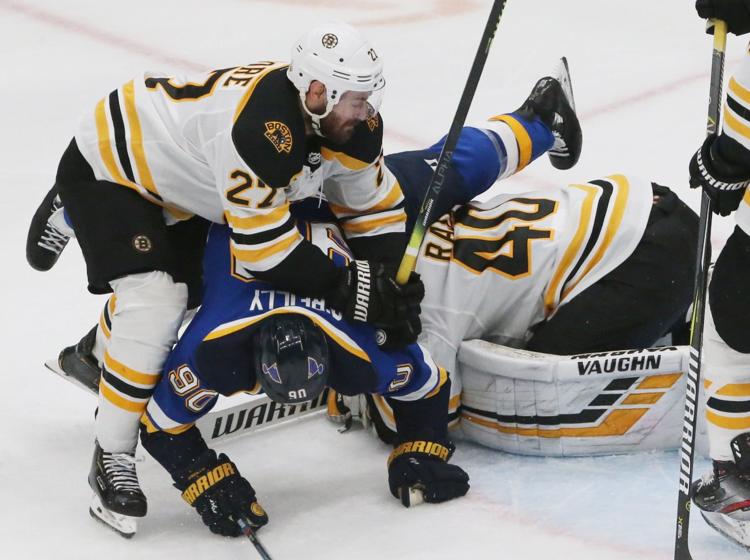 Game 6 Stanley Cup Final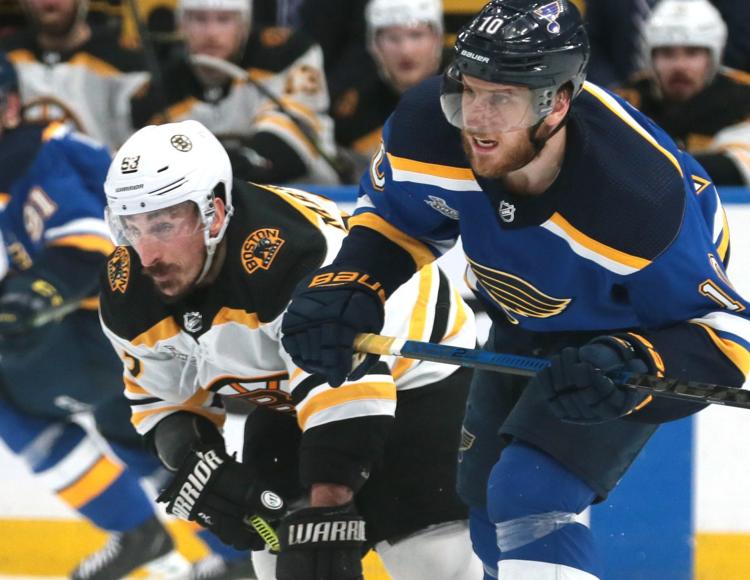 Game 6 Stanley Cup Final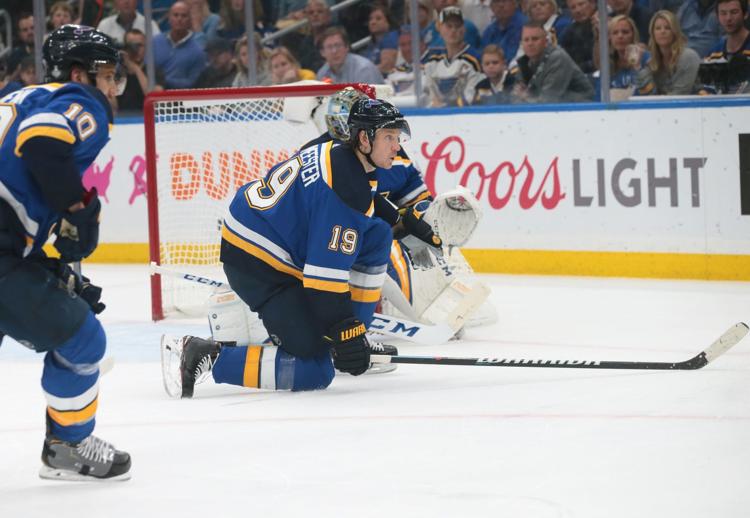 Game 6 Stanley Cup Final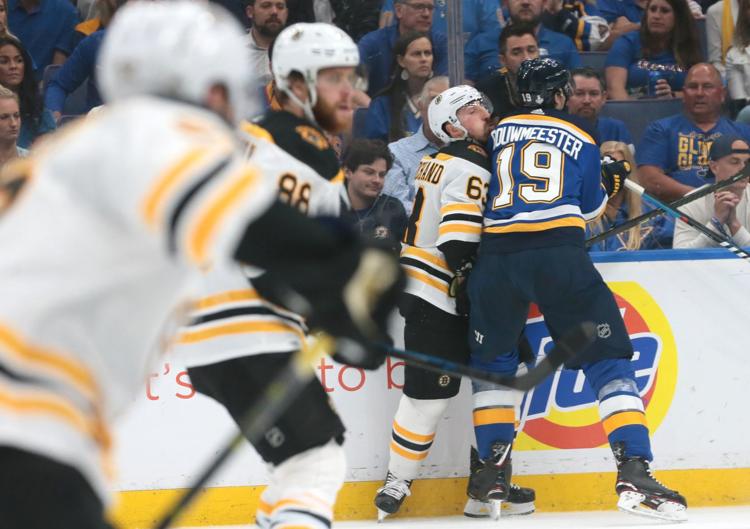 Game 6 Stanley Cup Final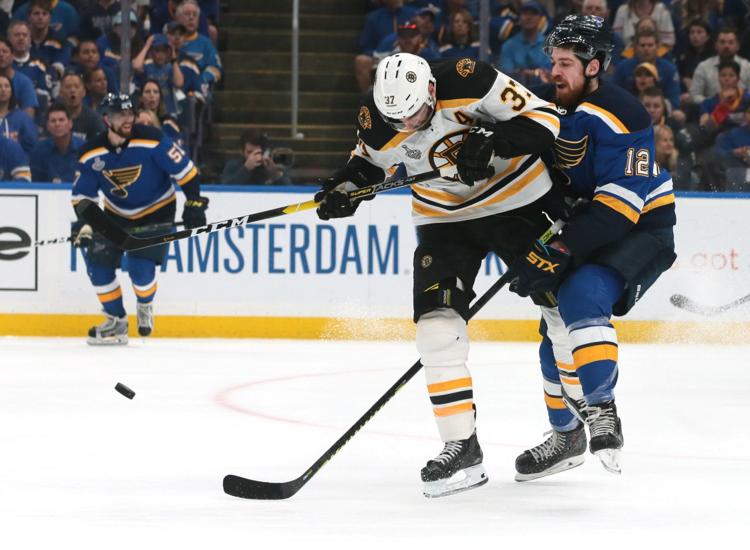 Game 6 Stanley Cup Final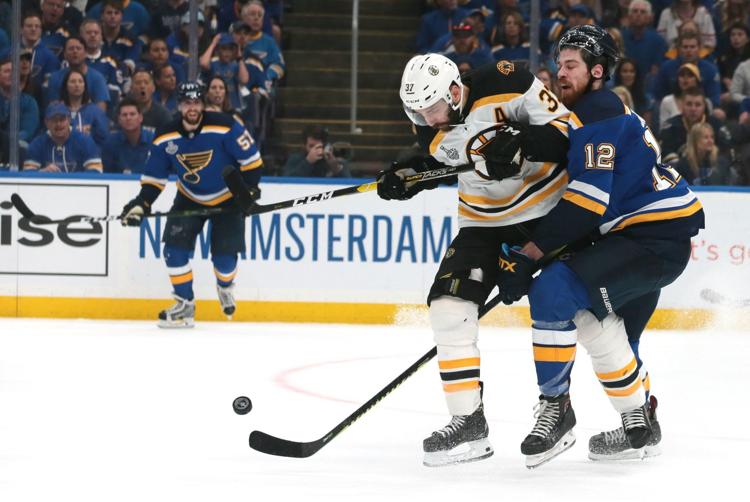 Game 6 Stanley Cup Final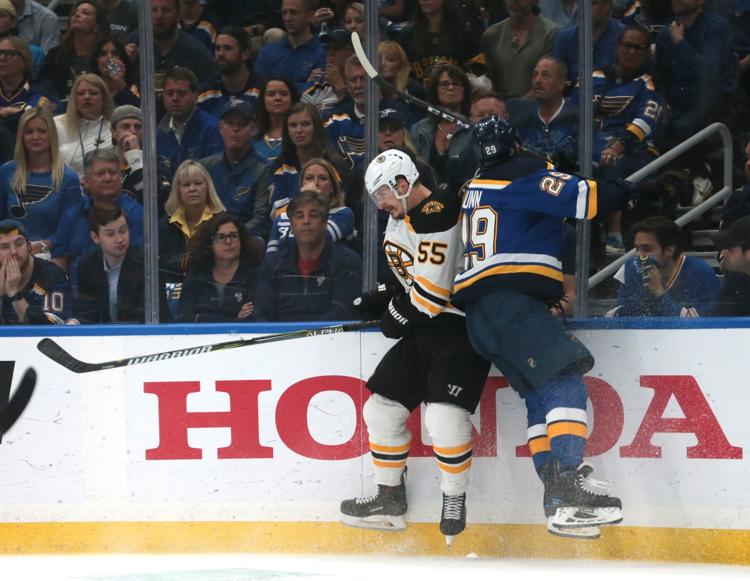 Game 6 Stanley Cup Final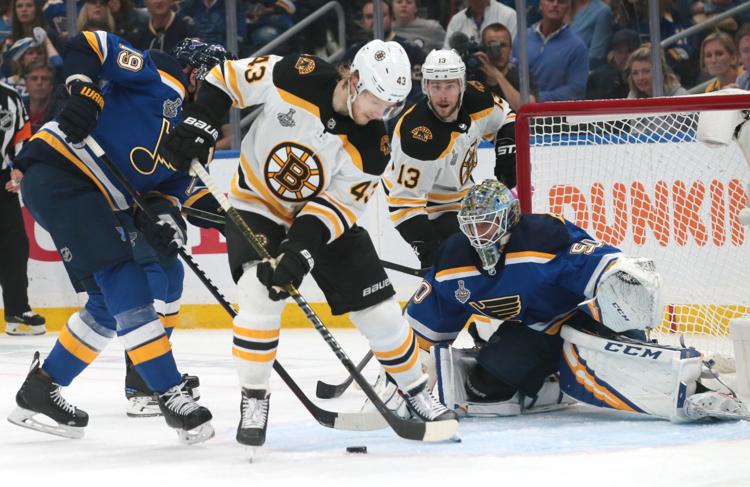 Game 6 Stanley Cup Final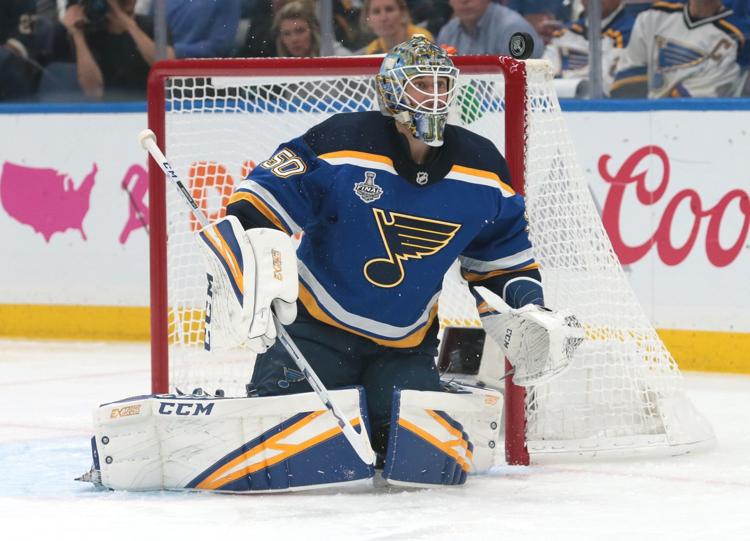 Blues fight for the cup in Game 6 of the Stanley Cup Final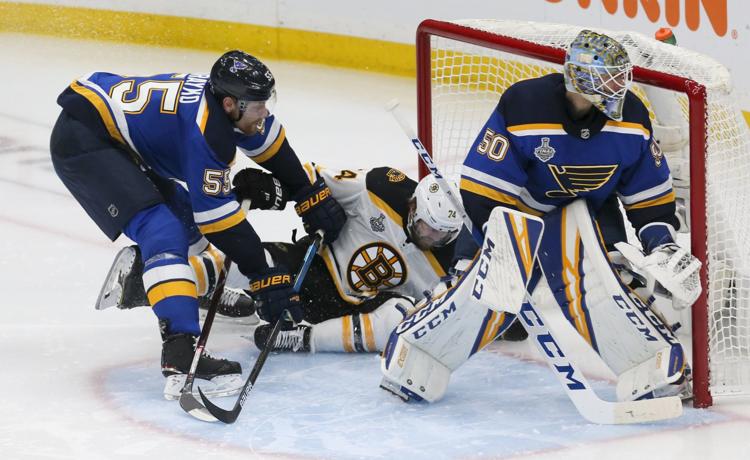 Blues fight for the cup in Game 6 of the Stanley Cup Final
Blues fight for the cup in Game 6 of the Stanley Cup Final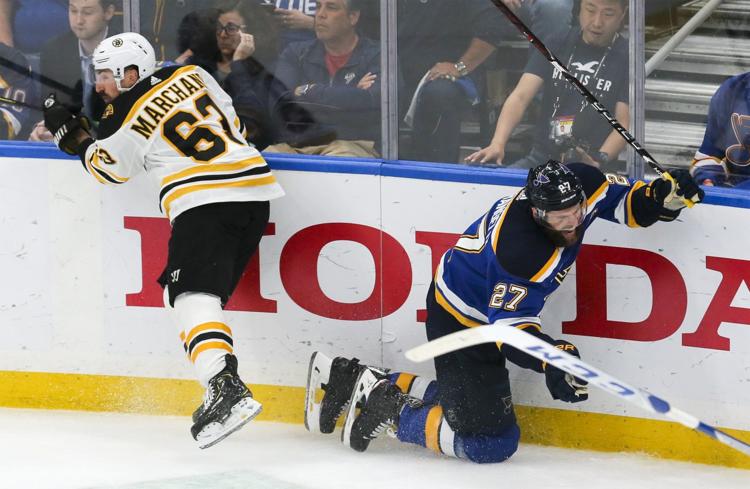 Blues fight for the cup in Game 6 of the Stanley Cup Final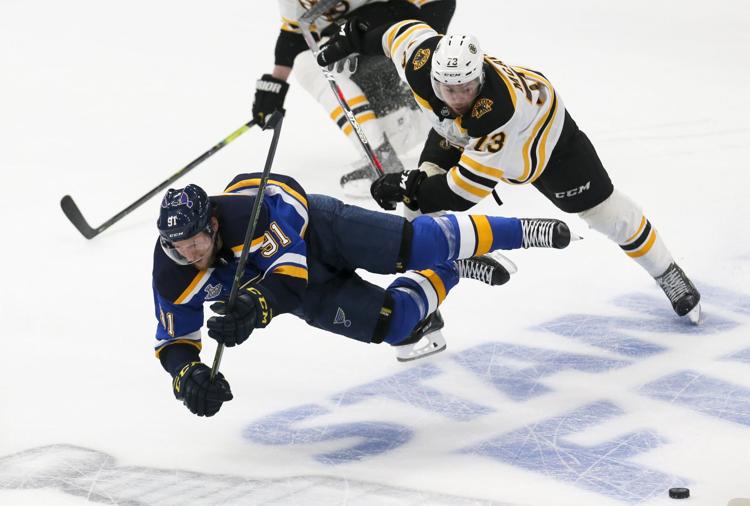 Blues fight for the cup in Game 6 of the Stanley Cup Finals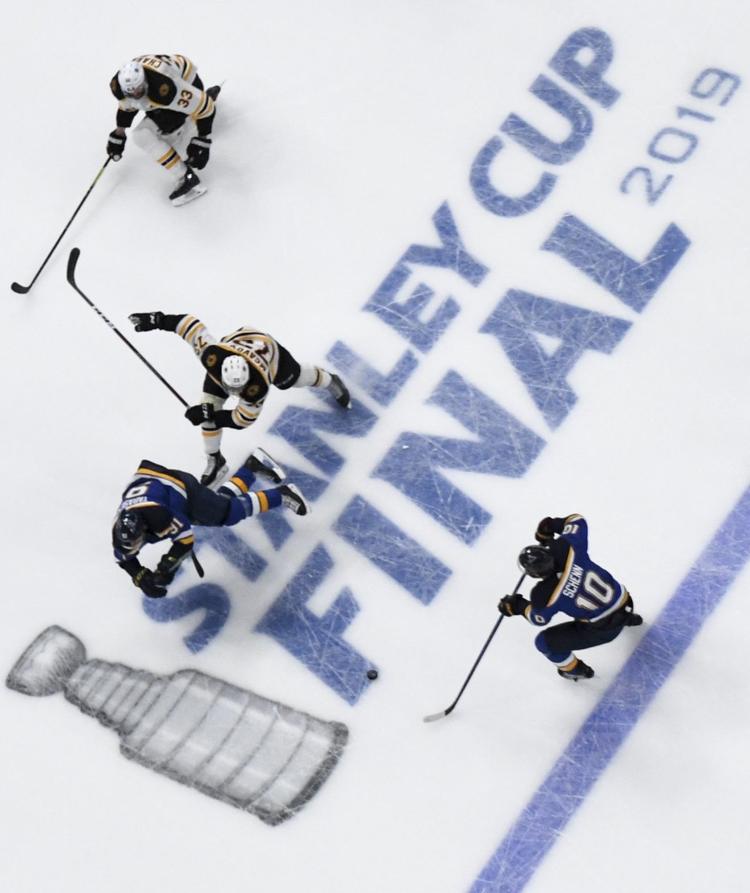 Blues skate in critical Game 6 of the Stanley Cup Final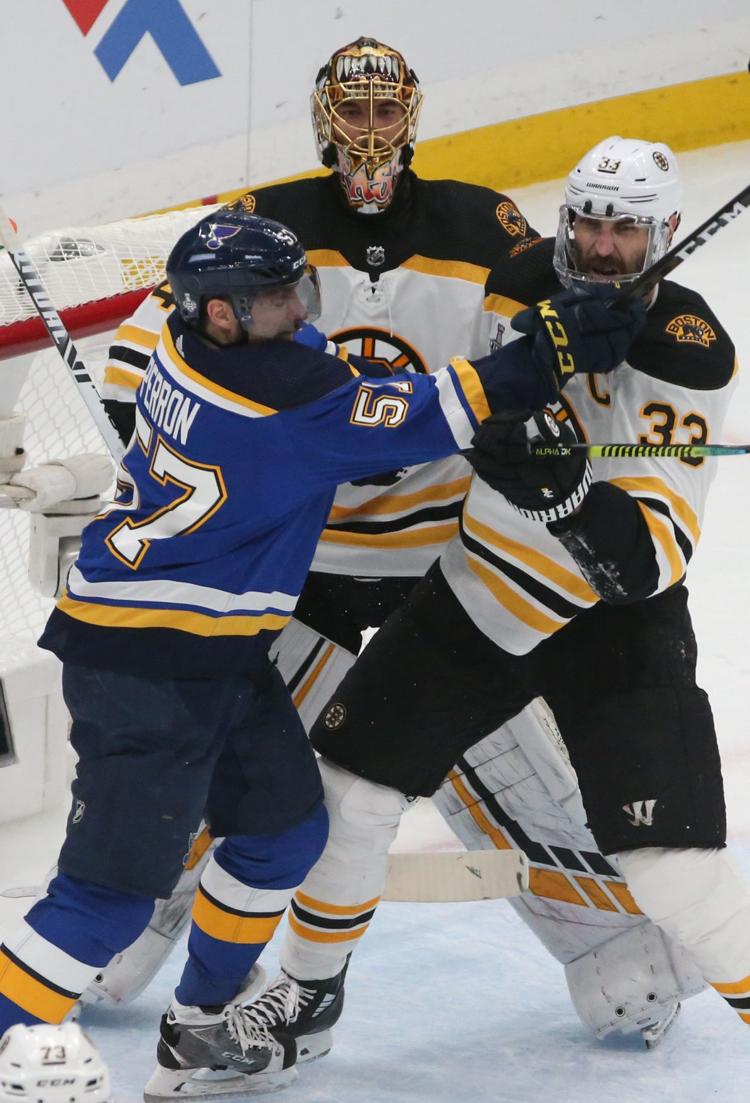 Blues skate in critical Game 6 of the Stanley Cup Final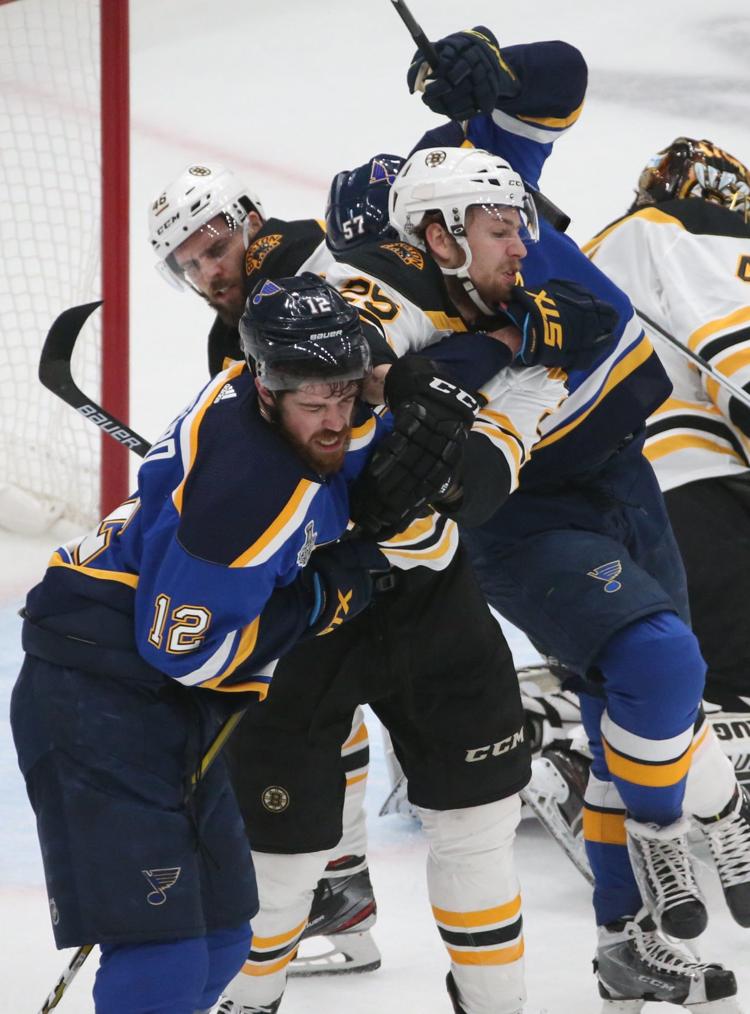 Blues skate in critical Game 6 of the Stanley Cup Final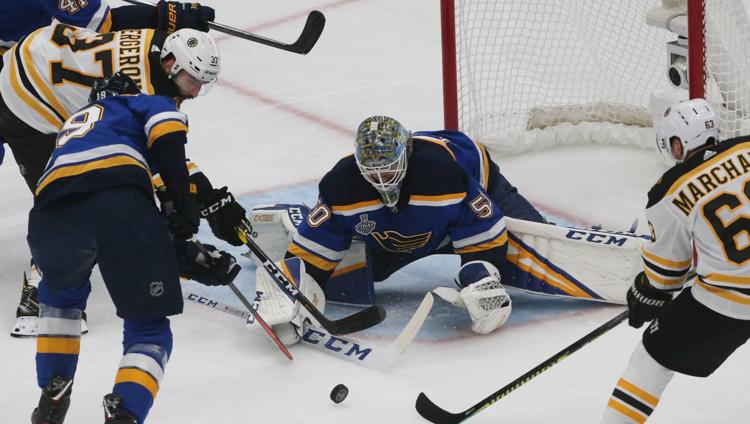 Blues skate in critical Game 6 of the Stanley Cup Final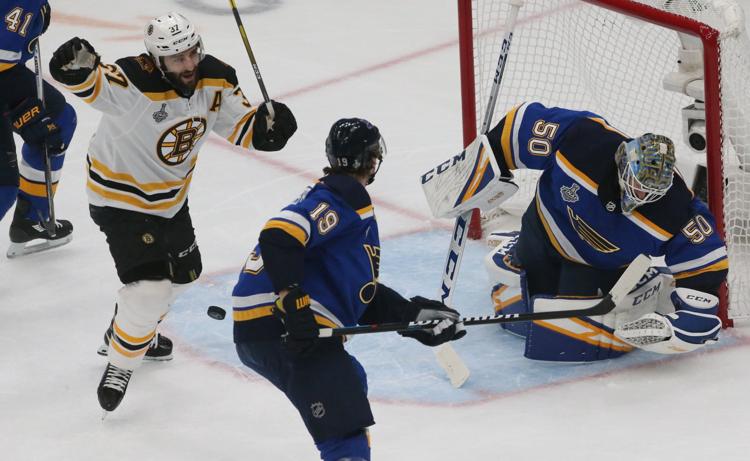 Blues skate in critical Game 6 of the Stanley Cup Final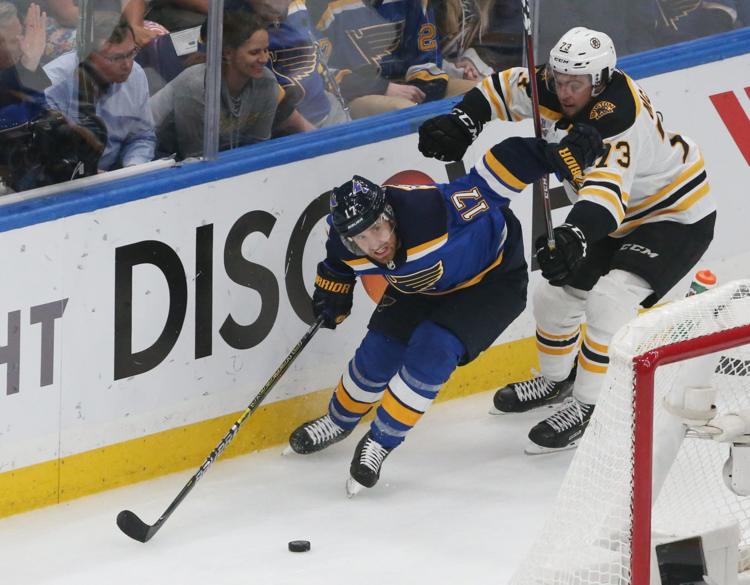 Blues skate in critical Game 6 of the Stanley Cup Final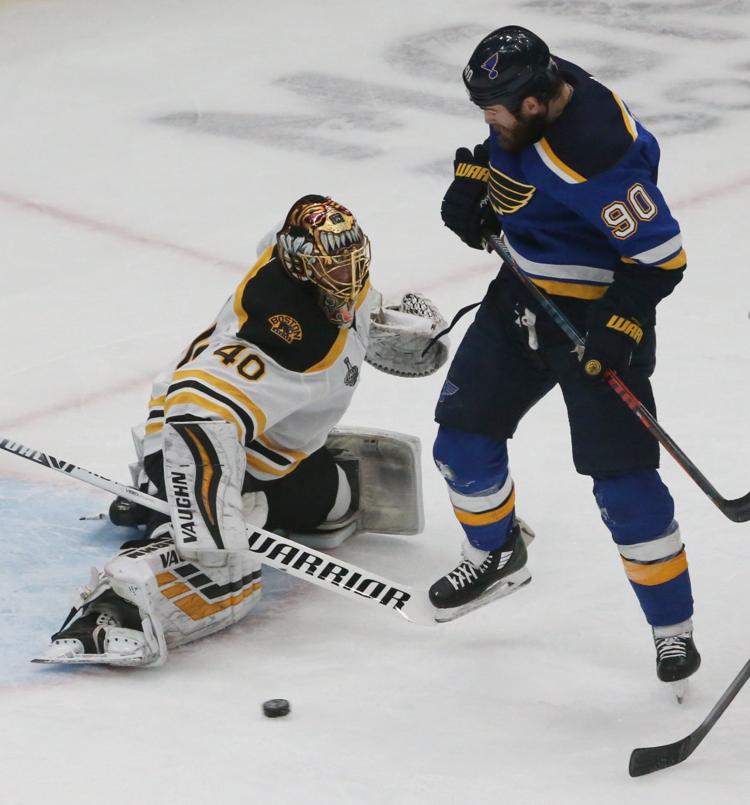 Blues skate in critical Game 6 of the Stanley Cup Final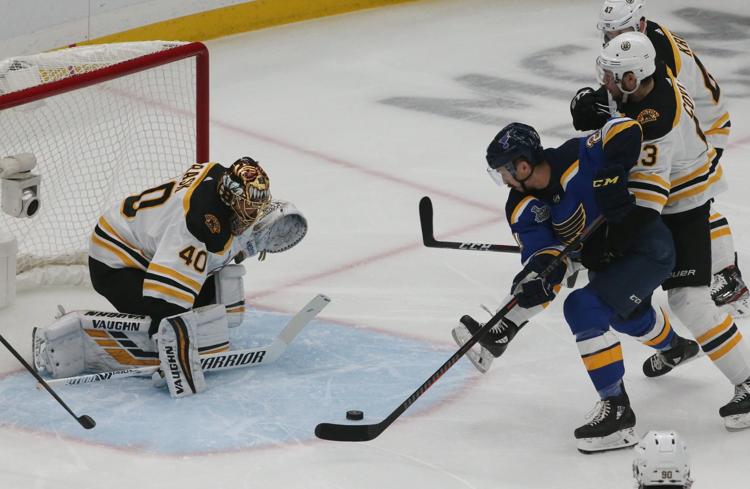 Game 6 Stanley Cup Final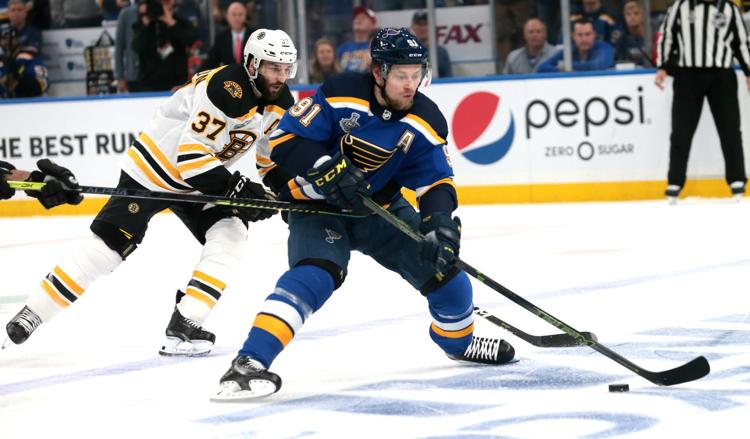 Blues fight for the cup in Game 6 of the Stanley Cup Finals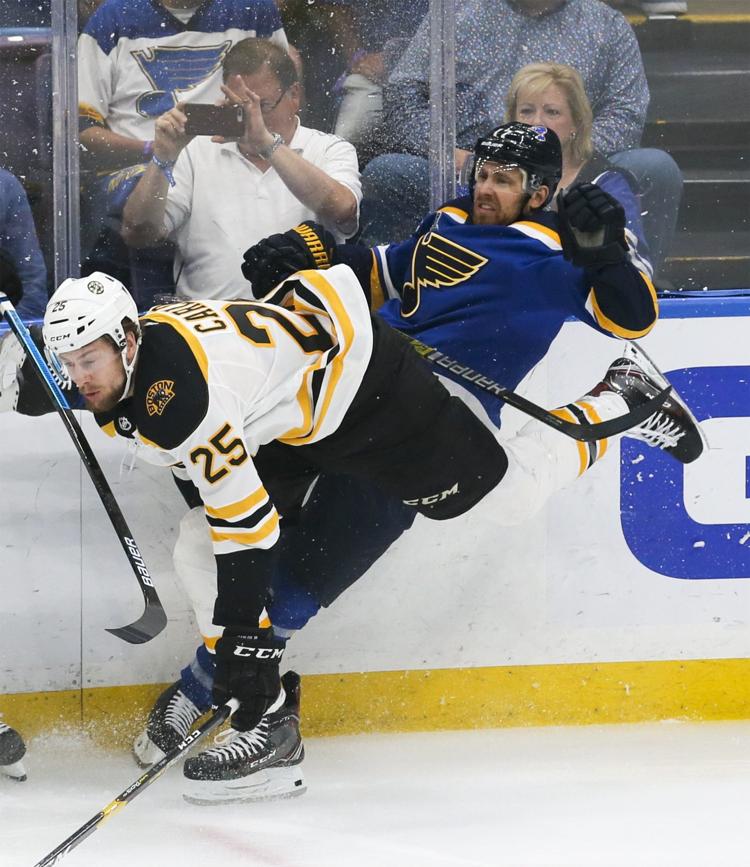 Blues fight for the cup in Game 6 of the Stanley Cup Finals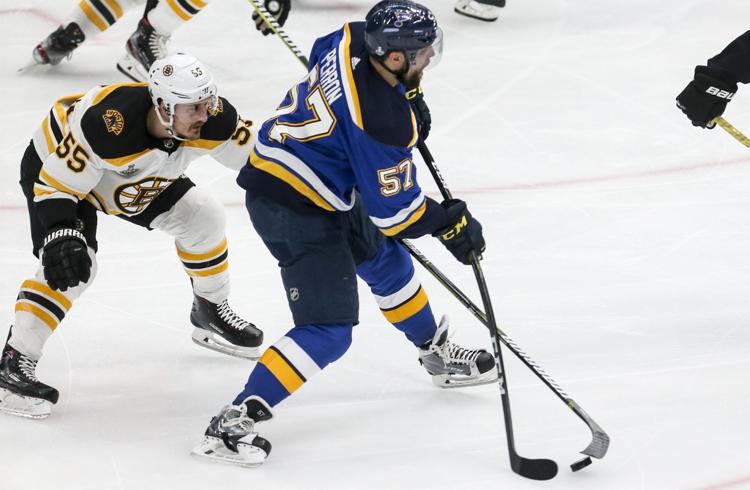 Blues fight for the cup in Game 6 of the Stanley Cup Finals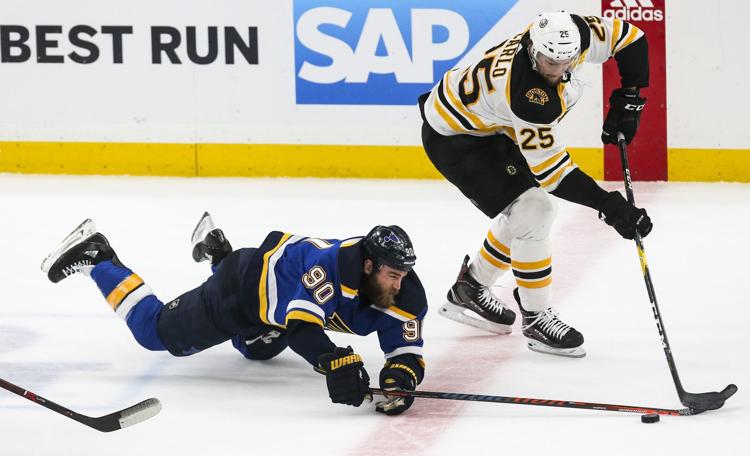 Blues fight for the cup in Game 6 of the Stanley Cup Finals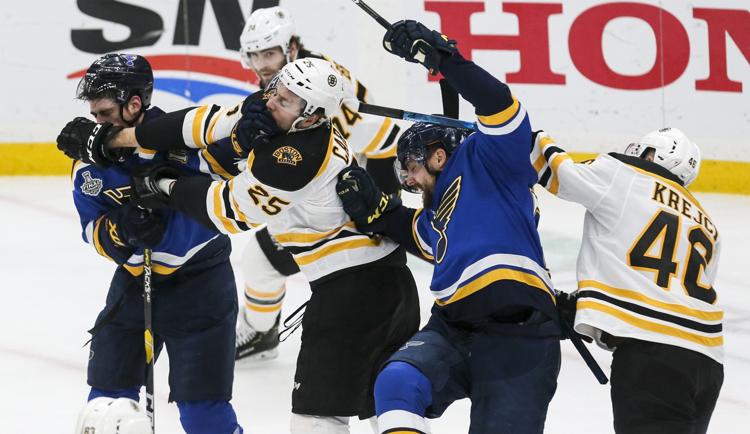 Game 6 Stanley Cup Final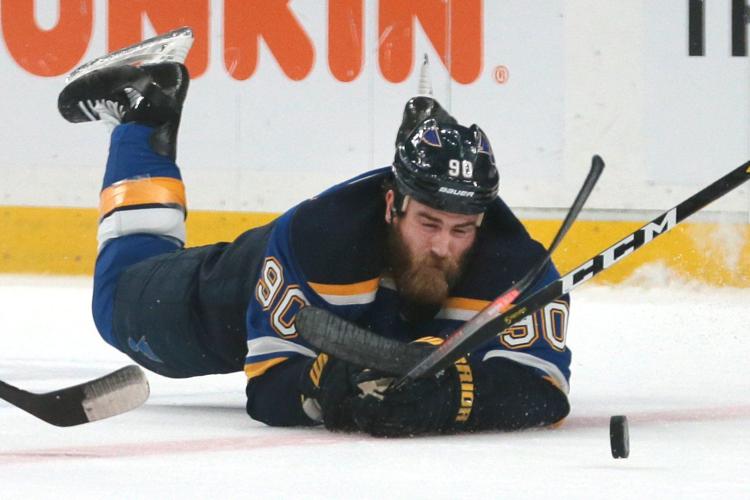 Game 6 Stanley Cup Final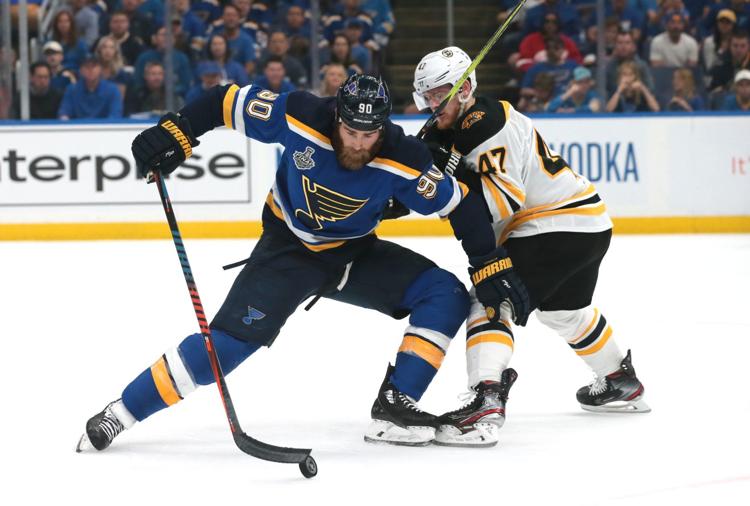 Game 6 Stanley Cup Final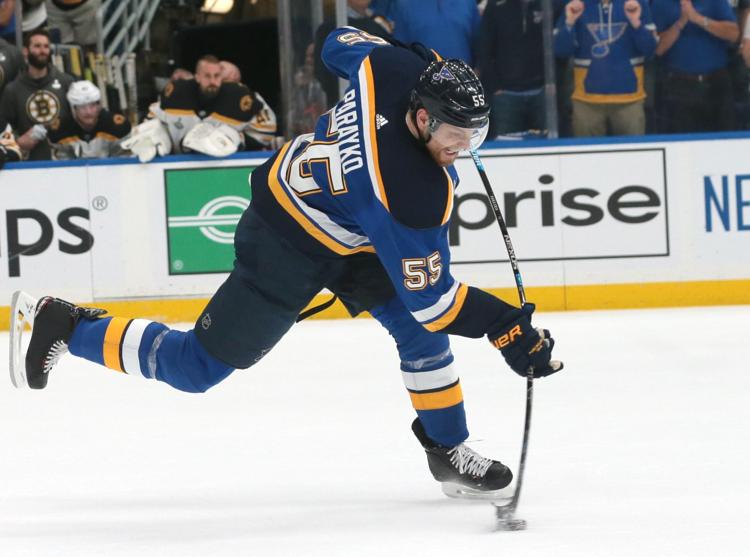 Game 6 Stanley Cup Final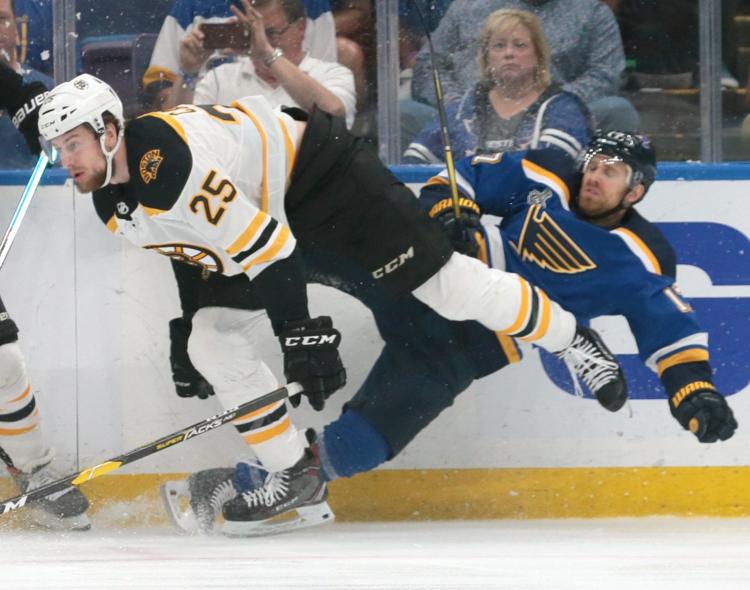 Blues fight for the cup in Game 6 of the Stanley Cup Finals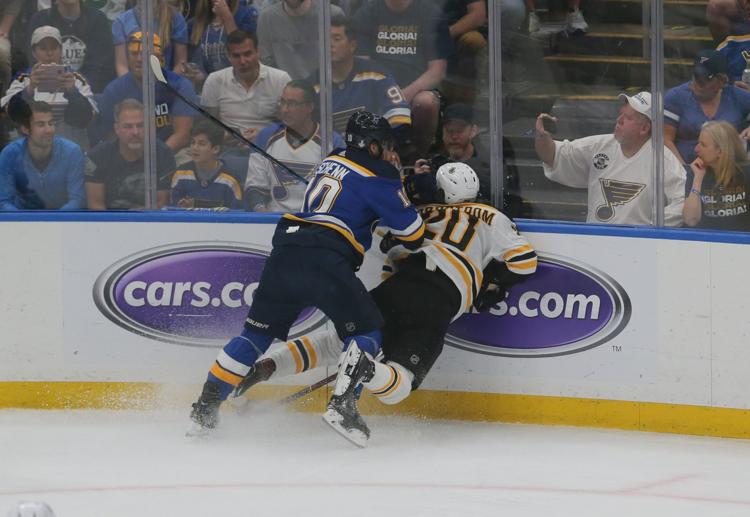 Game 6 Stanley Cup Final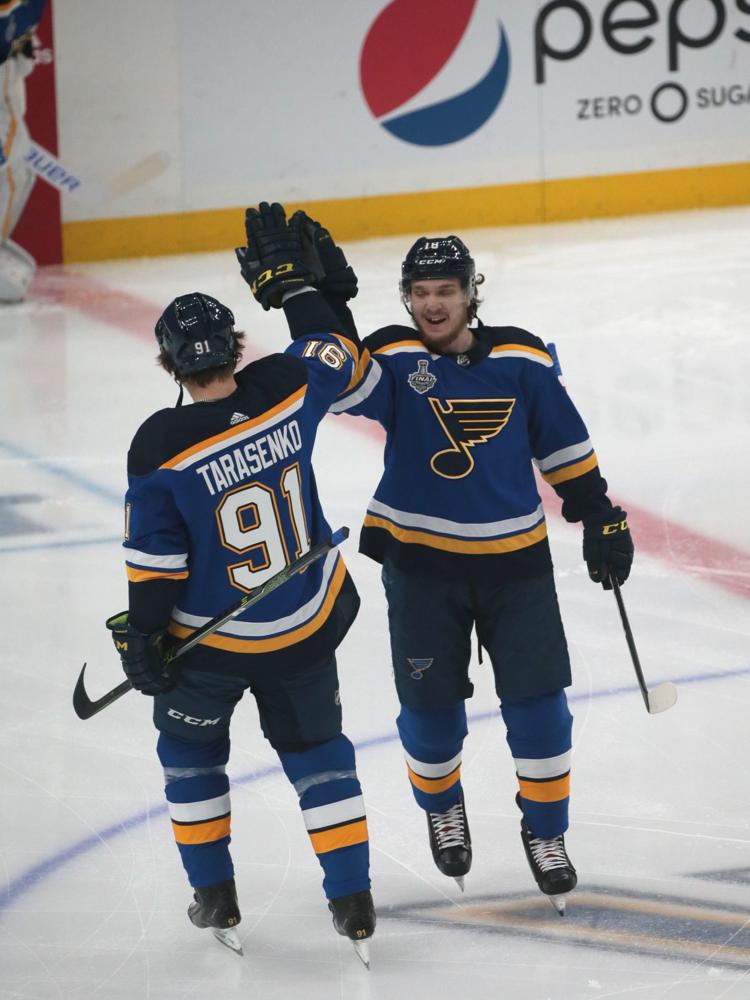 Game 6 Stanley Cup Final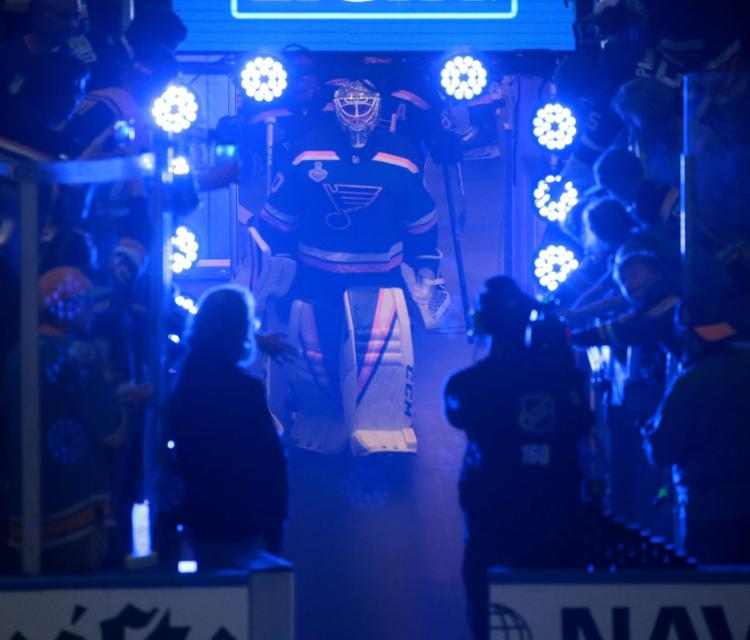 Game 6 Stanley Cup Final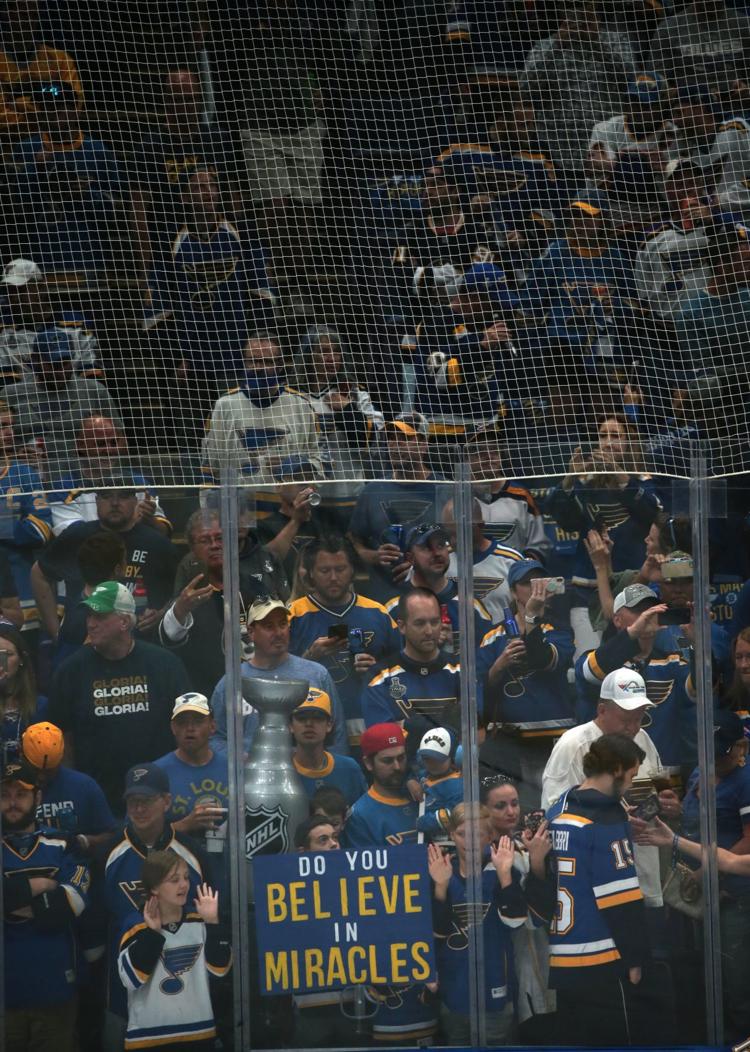 Game 6 Stanley Cup Final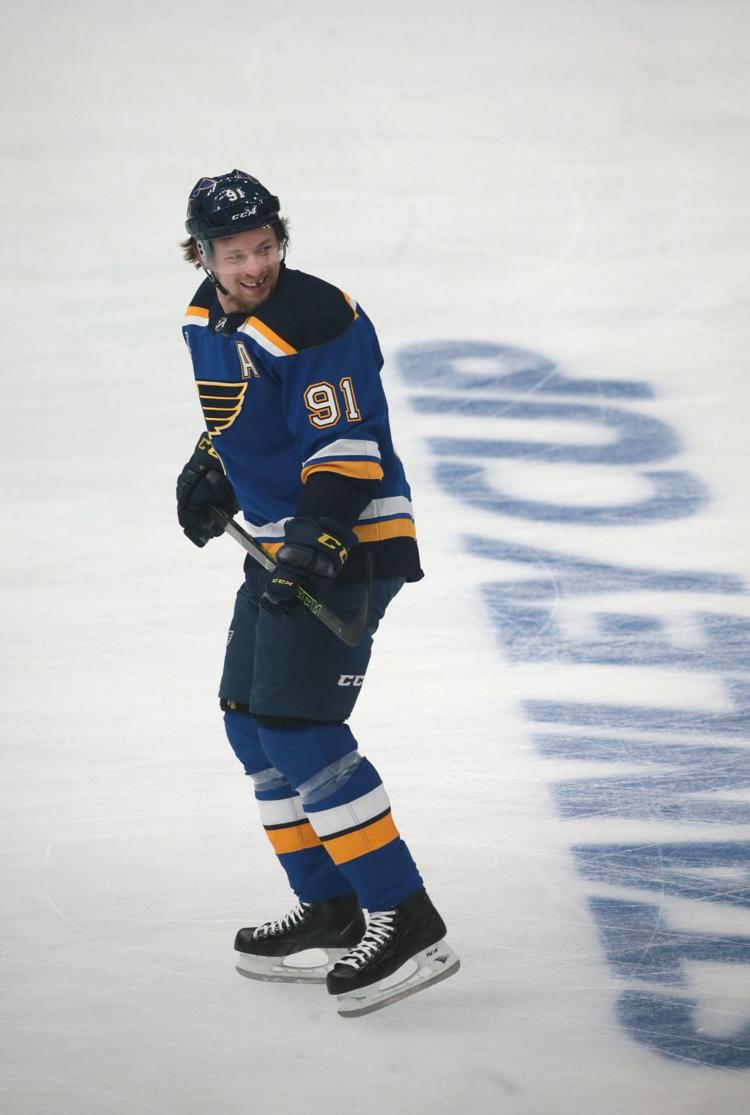 Game 6 Stanley Cup Final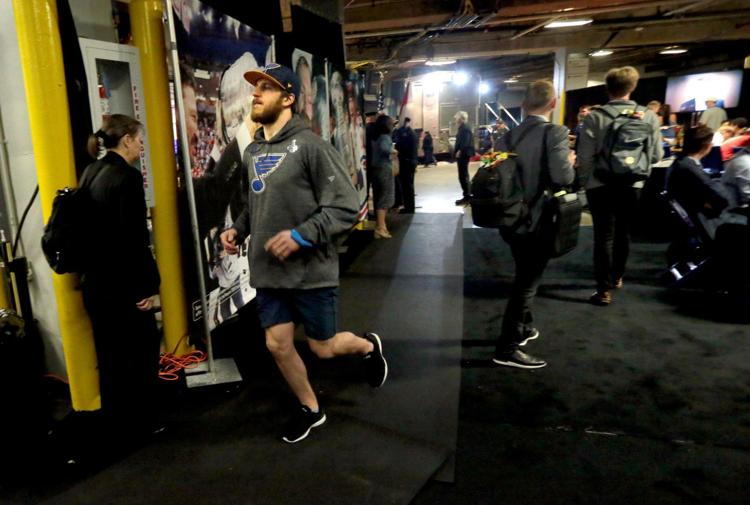 Game 6 Stanley Cup Final
Game 6 Stanley Cup Final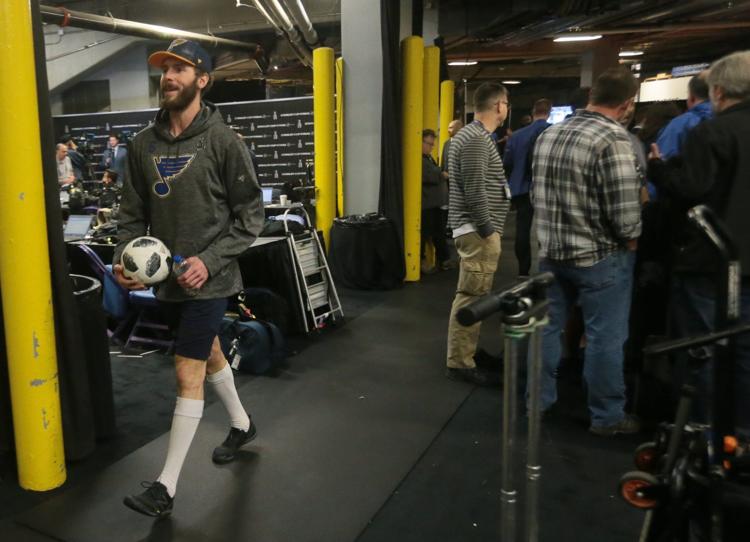 Blues fight for the cup in Game 6 of the Stanley Cup Finals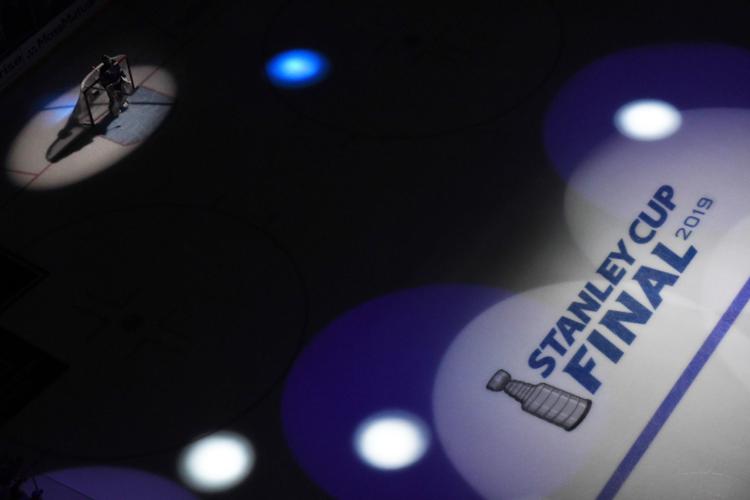 Blues try to win the Stanley Cup on home ice
Blues try to win the Stanley Cup on home ice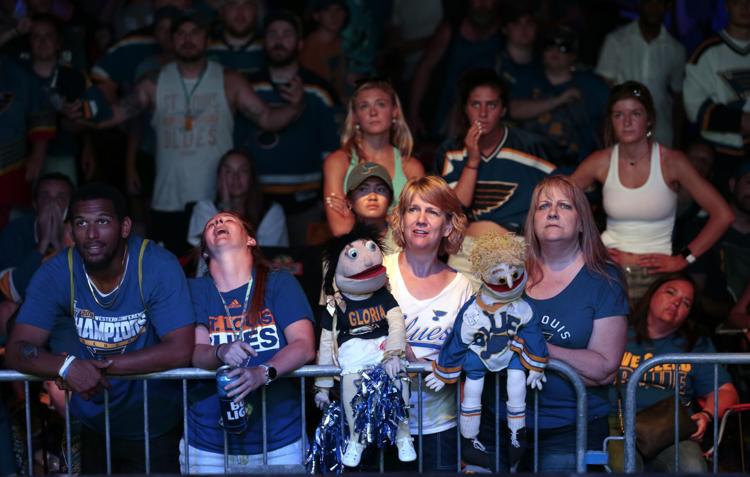 Blues try to win the Stanley Cup on home ice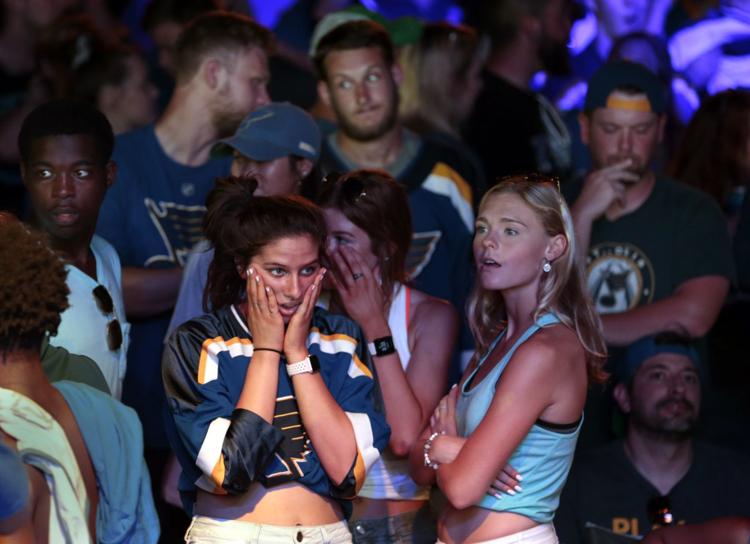 Game 6: Blues v. Bruins in Godfrey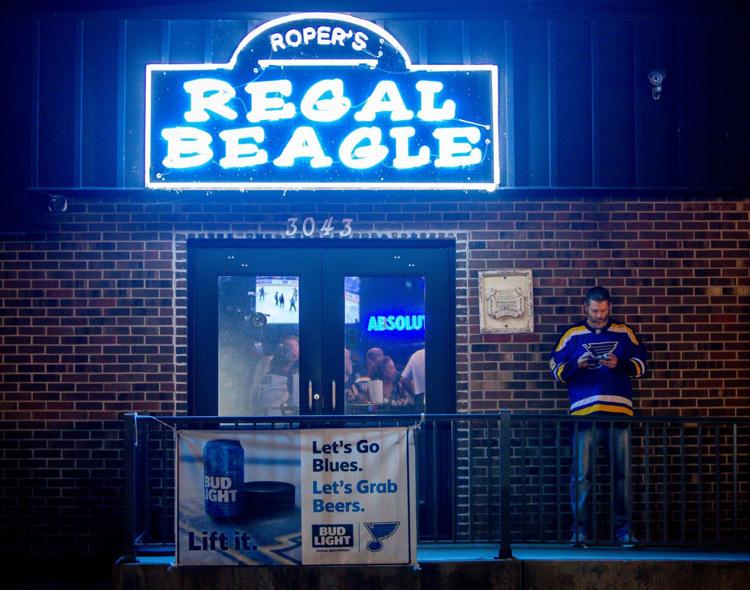 Game 6: Blues v. Bruins in Godfrey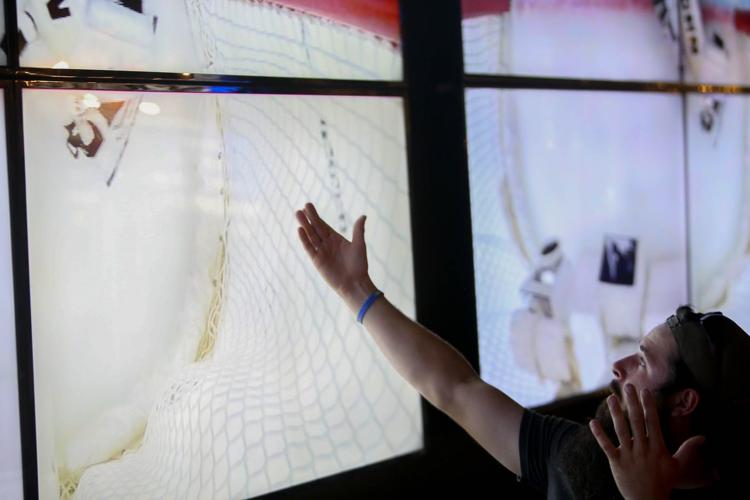 Game 6: Blues v. Bruins in Alton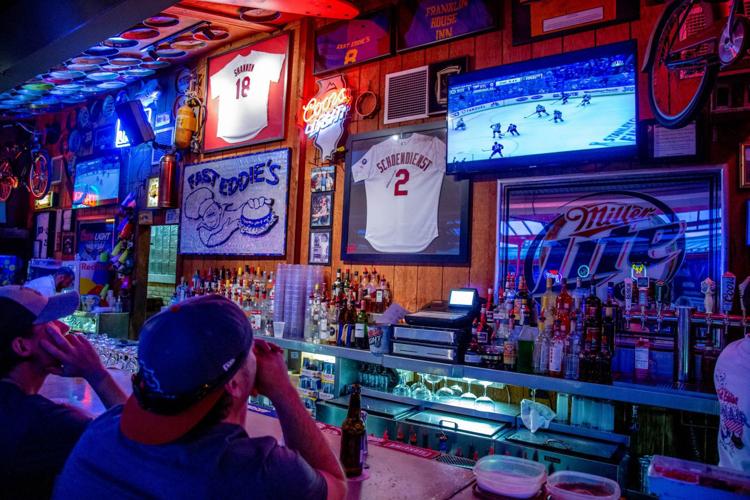 Game 6: Blues v. Bruins in Godfrey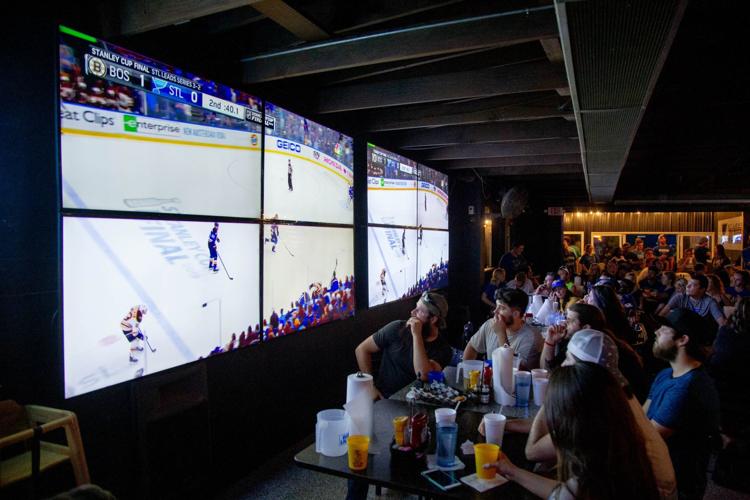 St. Louis Blues fans Game 6 watch party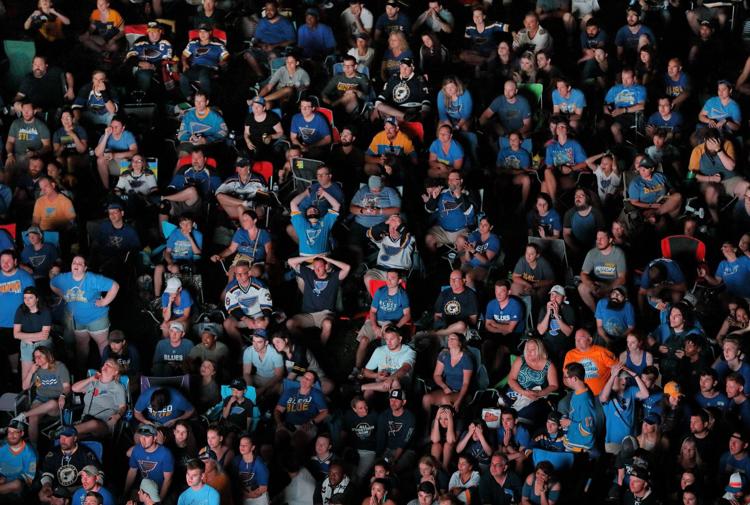 Blues v. Bruins Game 6 watch party in Godfrey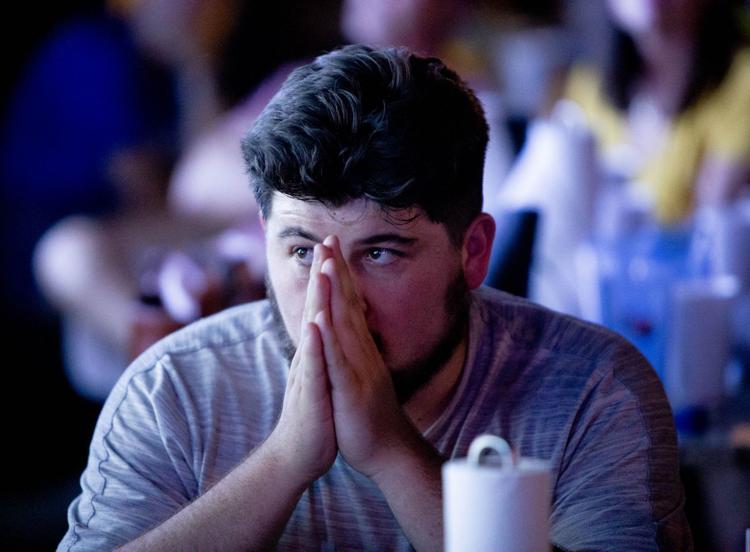 Blues v. Bruins Game 6 watch party in Godfrey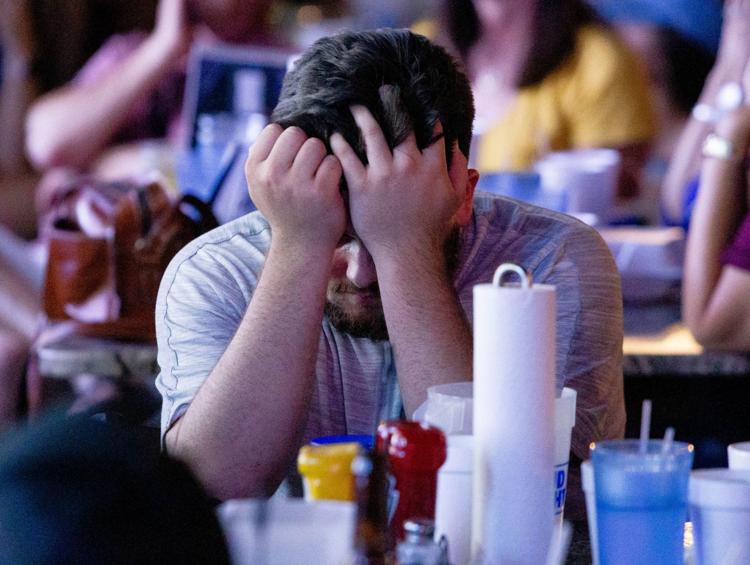 Blues try to win the Stanley Cup on home ice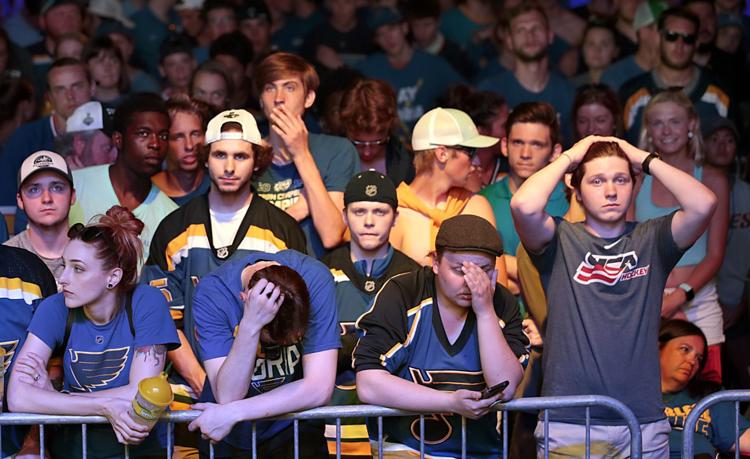 Blues try to win the Stanley Cup on home ice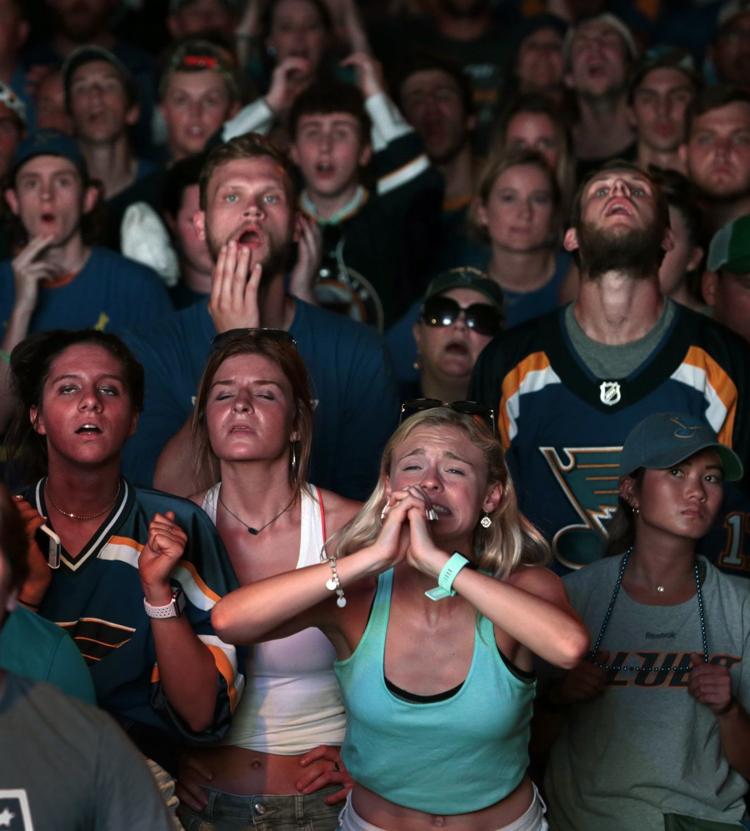 Blues try to win the Stanley Cup on home ice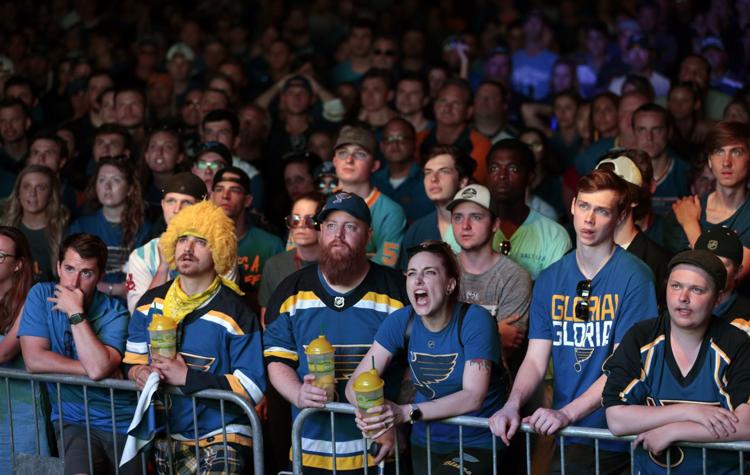 Stanley Cup watch party at Grant's Farm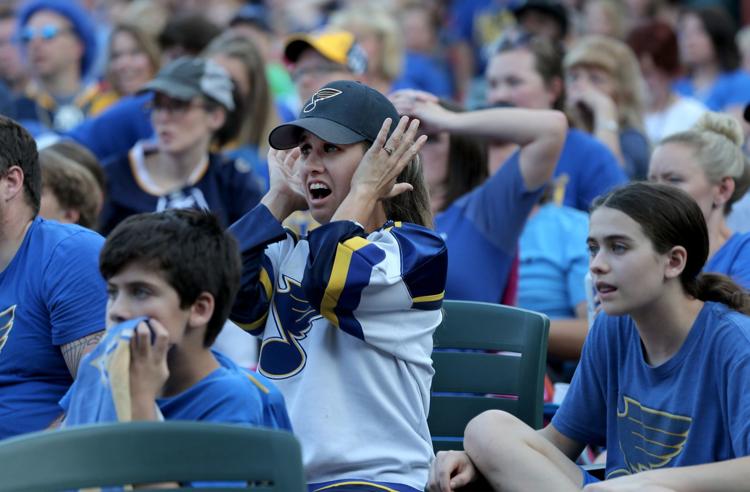 Stanley Cup watch party at Grant's Farm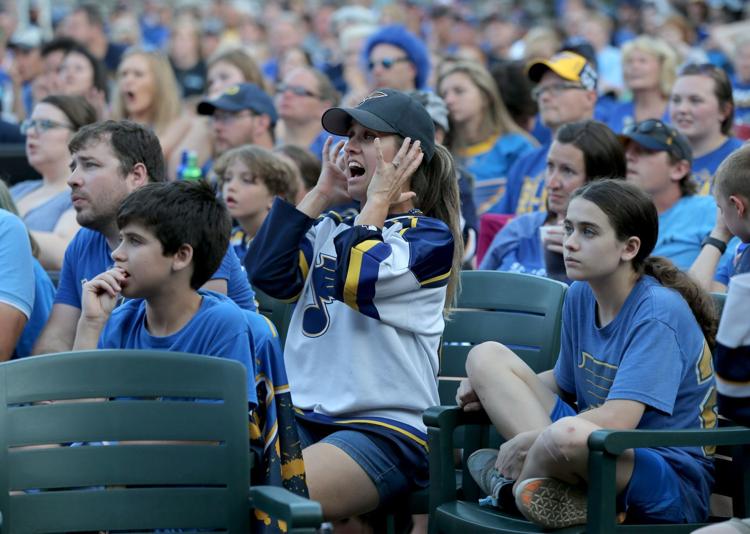 Blues try to win the Stanley Cup on home ice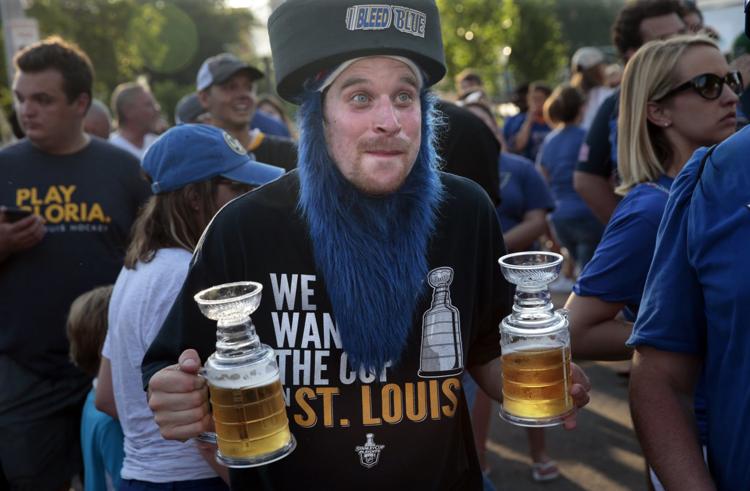 Blues try to win the Stanley Cup on home ice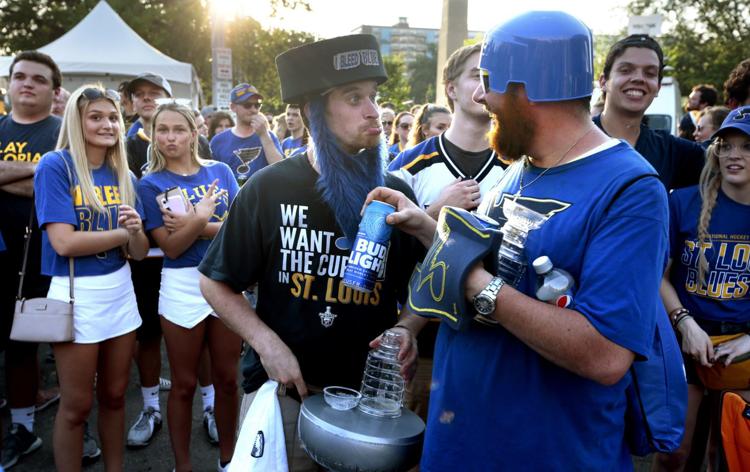 Blues try to win the Stanley Cup on home ice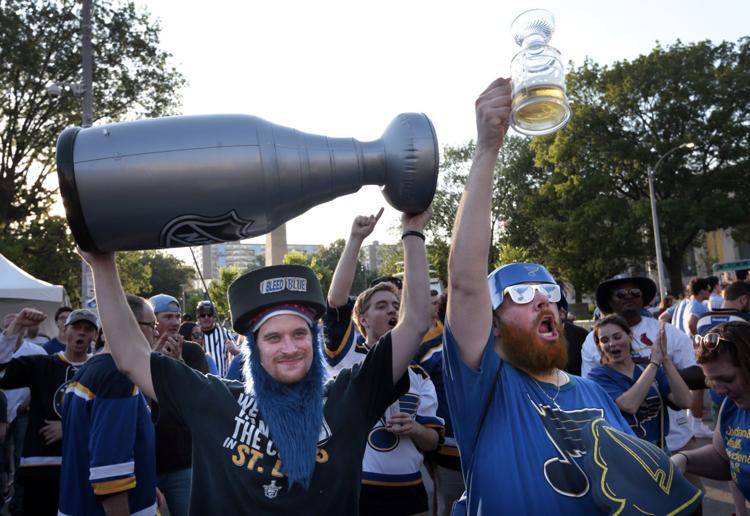 Blues try to win the Stanley Cup on home ice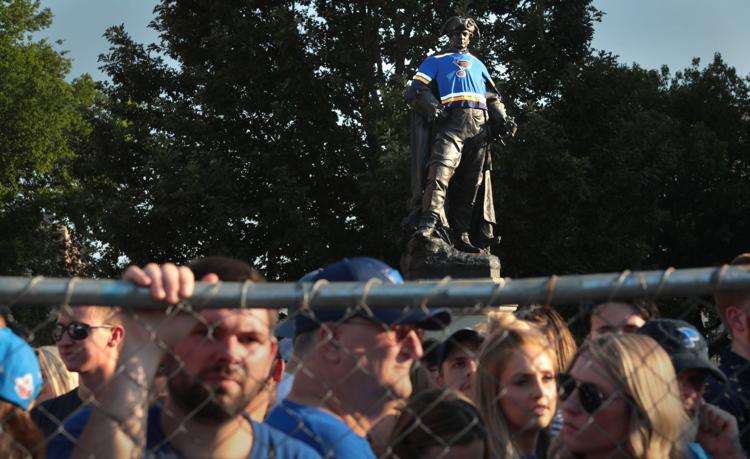 St. Louis Blues fans Game 6 watch party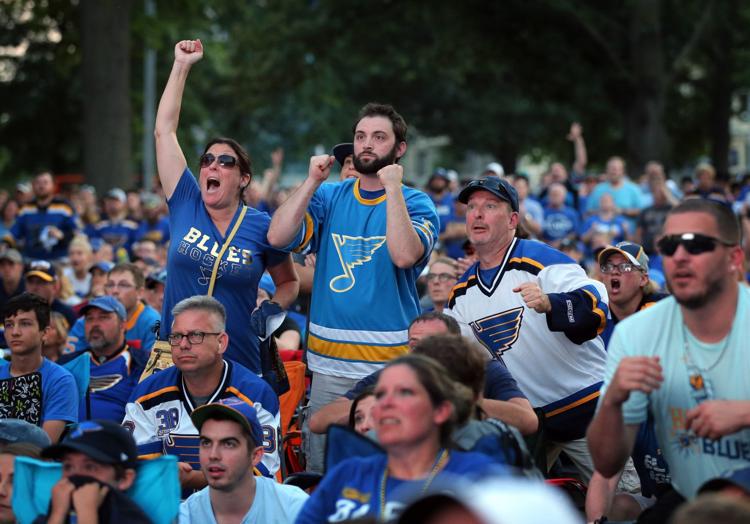 St. Louis Blues fans Game 6 watch party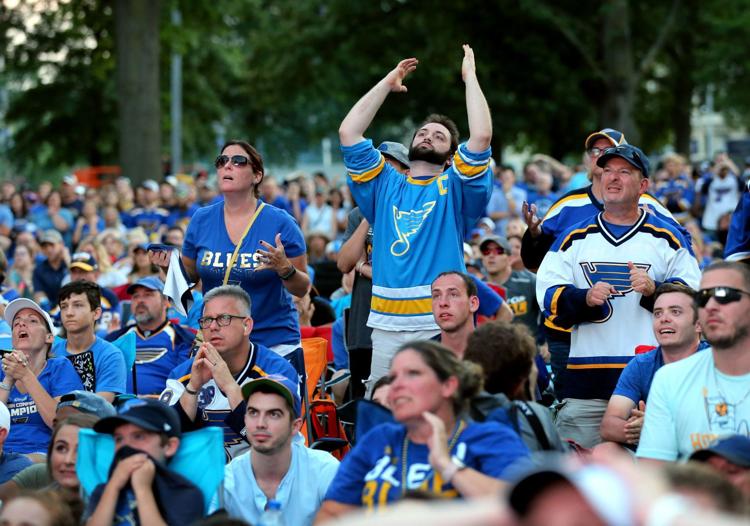 Blues try to win the Stanley Cup on home ice
Blues try to win the Stanley Cup on home ice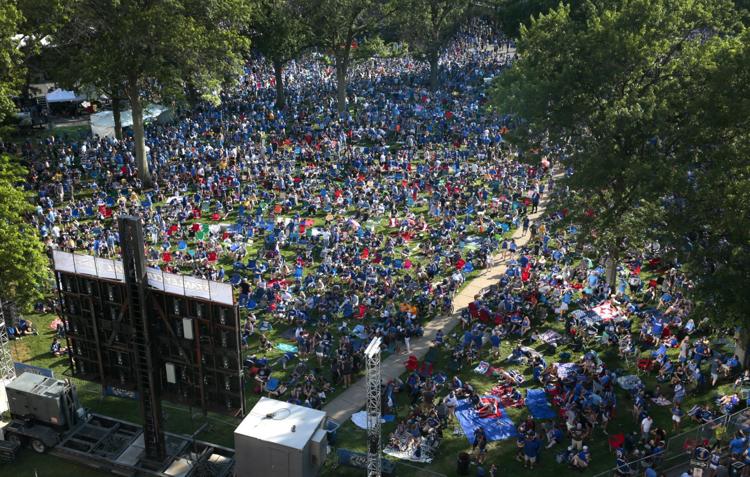 Blues try to win the Stanley Cup on home ice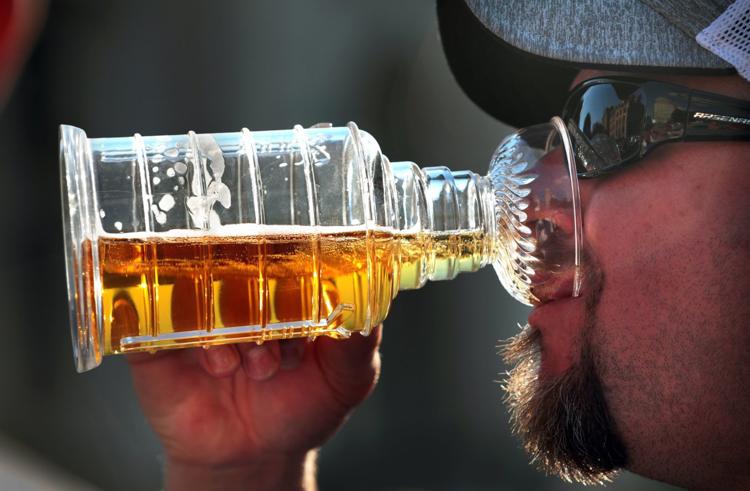 Blues try to win the Stanley Cup on home ice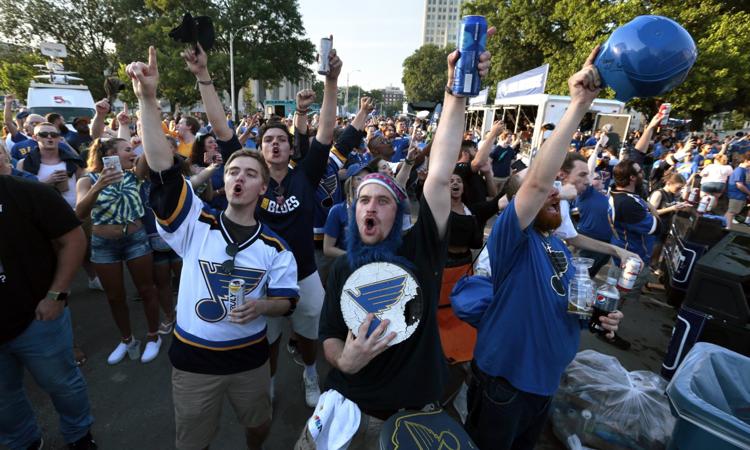 St. Louis Blues fans Game 6 watch party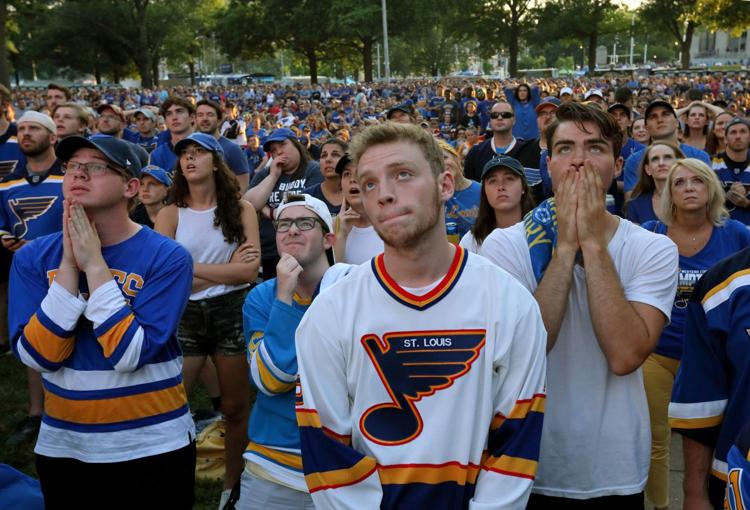 Game 6: Blues v. Bruins in Alton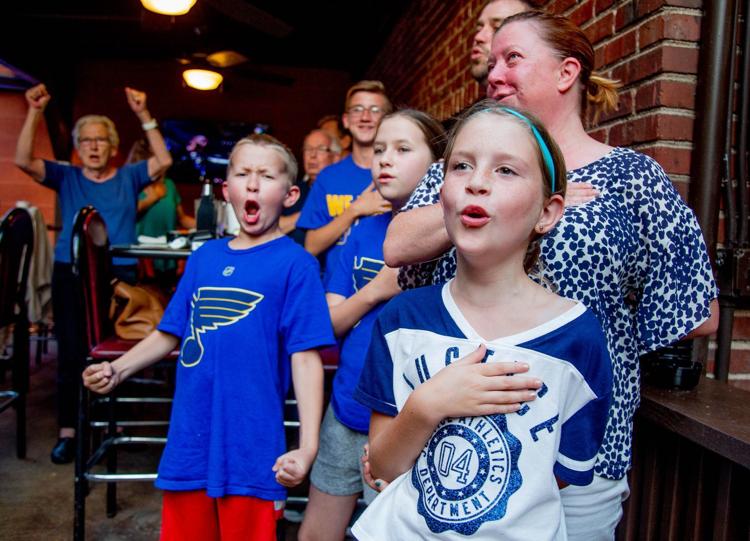 Game 6: Blues v. Bruins in Alton
Stanley Cup watch party at Grant's Farm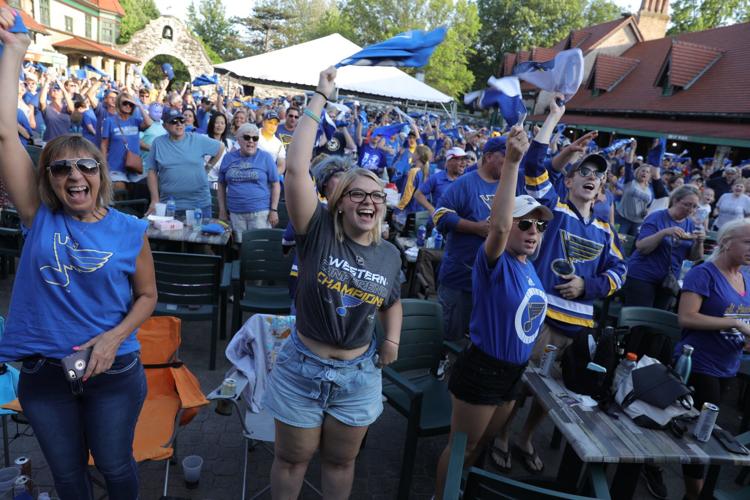 Game 6 Stanley Cup Final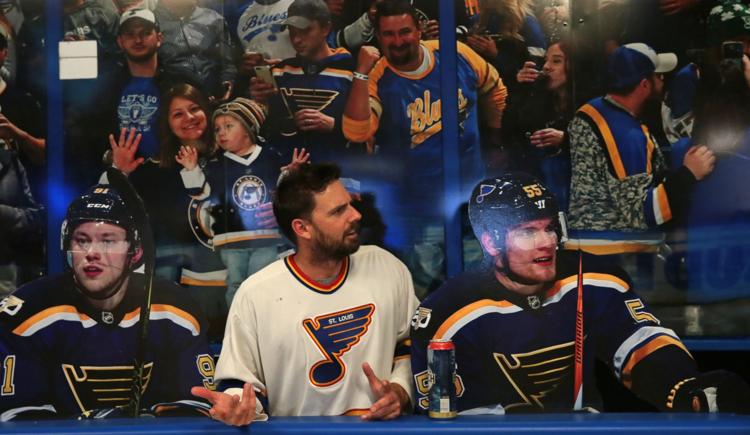 Blues fans arrive for Game 6 of the Stanley Cup Finals
Blues fans arrive for Game 6 of the Stanley Cup Finals
Fans arrive for Game 6 of the Stanley Cup Finals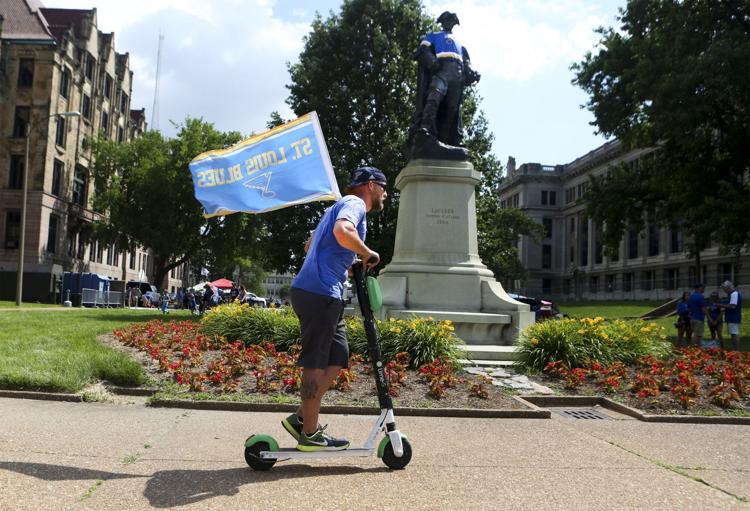 Fans arrive for Game 6 of the Stanley Cup Finals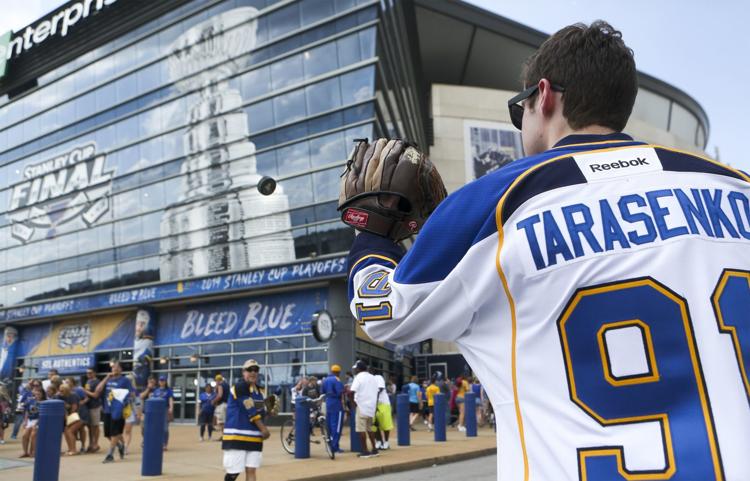 Fans arrive for Game 6 of the Stanley Cup Finals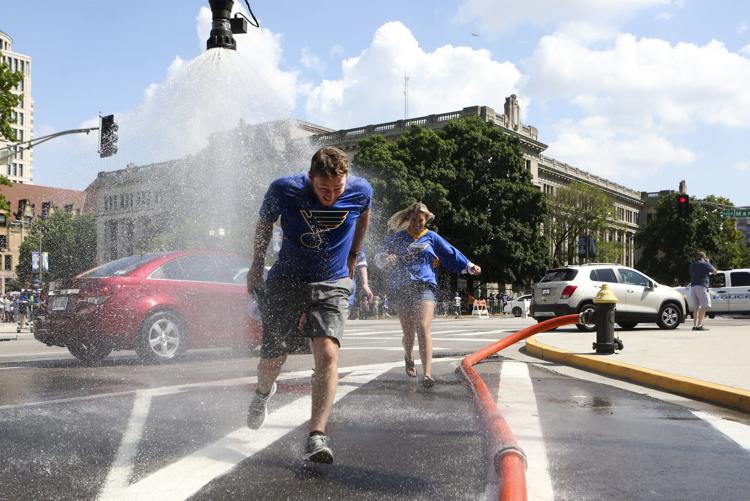 Boston beat Blues