The Cardinals are home, back at Busch Stadium, where the playoffs are home, back in St. Louis.
"When you think about really what's gone into getting to where we are," president of baseball operations John Mozeliak said Saturday, "(we have) players that meant so much to us in the success we had back in '12, '13, '14, '15. Clearly, 'Carp' and 'Waino' and Yadi were part of that. . . .
"I feel like it's almost more harmonious" for Sunday.
In the biggest game at Busch since 2015, Matt Carpenter will start at third base, Adam Wainwright will start on the mound and Yadier Molina will start behind home plate.
In the biggest game at Busch since 2015, the names from the past will determine the path of the immediate future. The Cards are in good hands. The proper hands.
This year, home is where they win (50-31), where Carpenter gets on base (.364 OBP, compared to .305 on the road) and where Wainwright "Wainos" (2.56 ERA). And Molina hits significantly better at home — .303 batting average compared to .236 away — though he had two hits in the dreadful Game 2 loss Friday in Atlanta.
Carpenter's return to the lineup, which manager Mike Shildt announced Saturday, infuses the Cardinals with a hungry slugger who battled throughout September (.866 OPS), but has one at-bat in October.
"Carp's just been dying to have some playoff at-bats," Wainwright said. "He loves this moment."
These moments love Wainwright. He was born in August, but to St. Louis, he was born in October. For October. He threw the curveball to Carlos Beltran back when 20-year-olds were in second grade, 30-year-olds were seniors, 40-year-olds were in their first jobs and 50-year-olds had kids in second grade. The journey has taken St. Louis and Wainwright back to the very beginning — the October mound, where dreams are spun or spurned. And he's pitching to Yadi — the symbiotic battery has symmetry.
"They're individually elite players, storied Cardinal players and adding to their stories," said Shildt, whose team is tied 1-1 with the Braves in their best-of-five National League Division Series. "That's one thing I appreciate about them both individually, that they have this wonderful, rich tradition and accomplishment in this organization, both of them. But they're hungry for more and expect more and want more — and they're ready for more. And then you combine that and that's such a magic. Few things are magical, but when they are, they're just that. . . .
"Sometimes I'll just step back and watch them being together. It's fun. Looking forward to (the game). . . . Such elite competitors and such a kinship."
Molina's fingerprints already are all over this series, just two games in. Consider the fact that baseball is about offensively avoiding outs and, defensively, accumulating outs. You've got 27 to make, 27 to get. And on defense, Molina created outs in Games 1 and 2 that weren't made by a batted ball.
In the first inning of Game 1, Molina ruthlessly fired a throw to second base, stymieing a stolen-base attempt by Ronald Acuna Jr., who isn't just fast, but the National League leader in steals. It was a huge out, considering the inning continued to unravel, but the Braves scored just once.
And in Game 2, with the Braves up 1-0 in the fourth inning, Atlanta threatened with runners on first and third. Molina caught a swing-and-miss strike three and threw a strike to second. The runner retreated to first, but the Cards picked off the other runner at third. All because of Yadi.
"There are all sorts of layers to that defense," Shildt said of Molina. "You mentioned about taking an out off the board. He's taken a lot of outs off the board that you don't see on somebody being thrown out. He takes the outs off the board on how he's calling the game, how he's seeing the game, how he's setting up hitters. But then also if you think about — and one thing that hasn't been talked about a whole lot, (because it) is not a sexy category, I get it — we just don't allow a lot of stolen bases. And we don't allow a lot of attempts."
Yadi is like the shutdown cornerback in football who eliminates an opponent's option just by his great presence. Sometimes a quarterback will go a whole game without throwing one pass to a receiver covered by an elite cornerback.
Arizona's Patrick Peterson is suspended, but it turns out a Cardinals "shutdown corner" will be playing Sunday.
"Yadi carries the mail for us," Shildt said. "Pitchers have done a nice job — no tells, holds, picks, timing, mixing their timing — but Yadi is a big part of why people don't run. Which dovetails into the fact we have the best conversion rate of double plays. So you run, he can throw you out. You don't run, you stay, it keeps the double play in order.
"And that's why . . . when you talk about most valuable player and what that means in total — now clearly it's more of an offensive award, and we understand that — but if you look at that in total about the value of a player during the course of a game and how they impact a game, I'm not trading this guy for value."
The past is the past. "Waino," "Yadi" and likely "Carp" already have earned red jackets. And Sunday will be a celebration of the past, a reminder of the past, as the playoffs come home to St. Louis. But with these three 30-somethings, there is an incompleteness that still drives them.
Like emptiness in harmony . . . they're homeward bound.
Cards workout before Game 3 curtailed by rain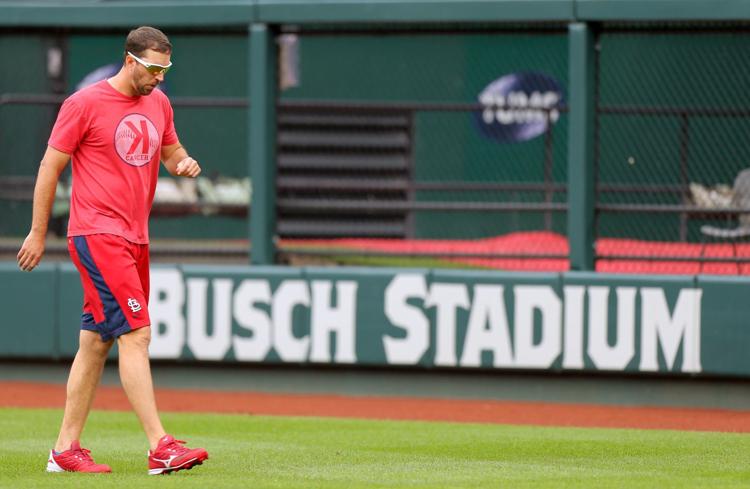 Cards workout before Game 3 curtailed by rain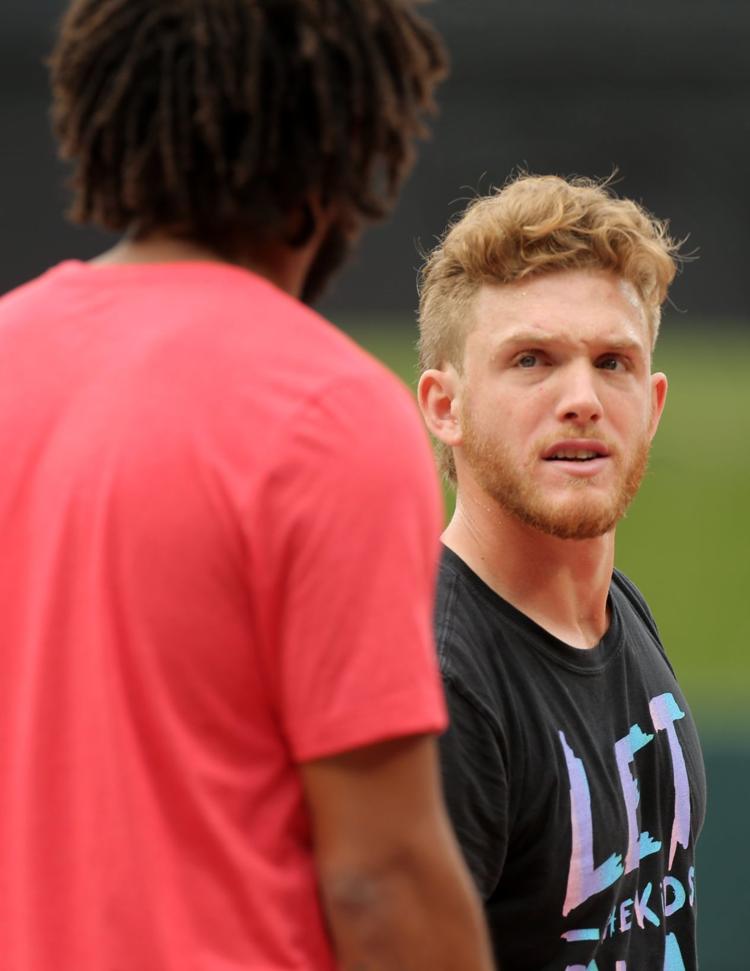 Cards workout before Game 3 curtailed by rain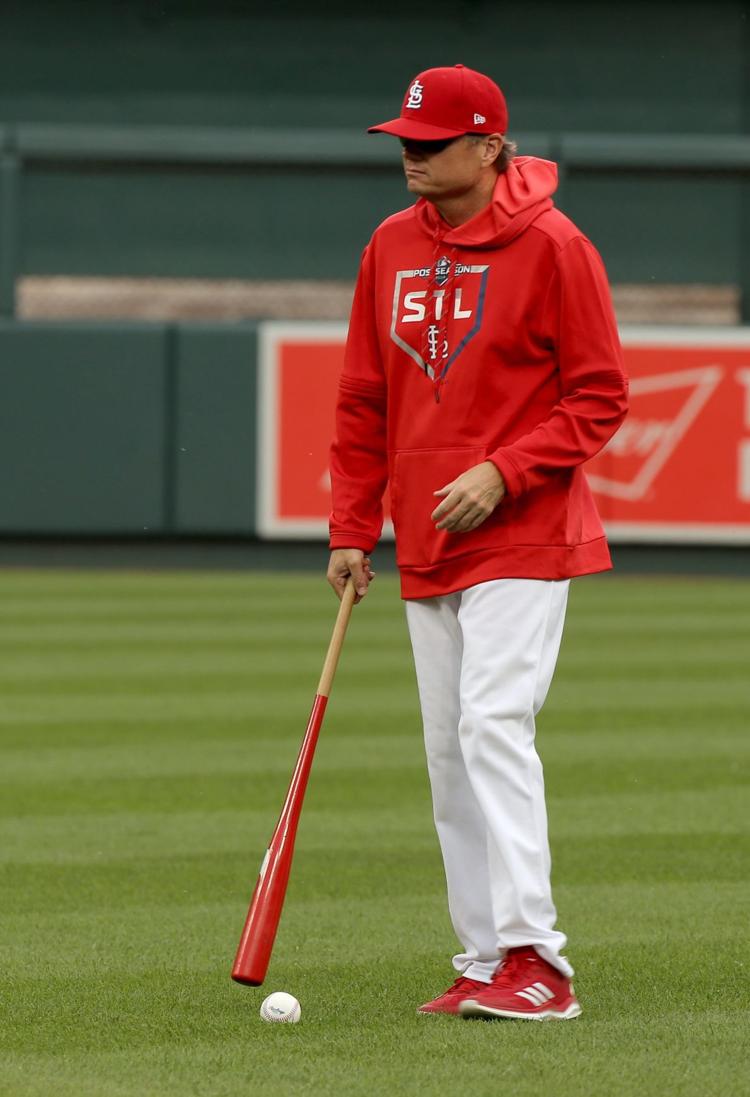 Cards workout before Game 3 curtailed by rain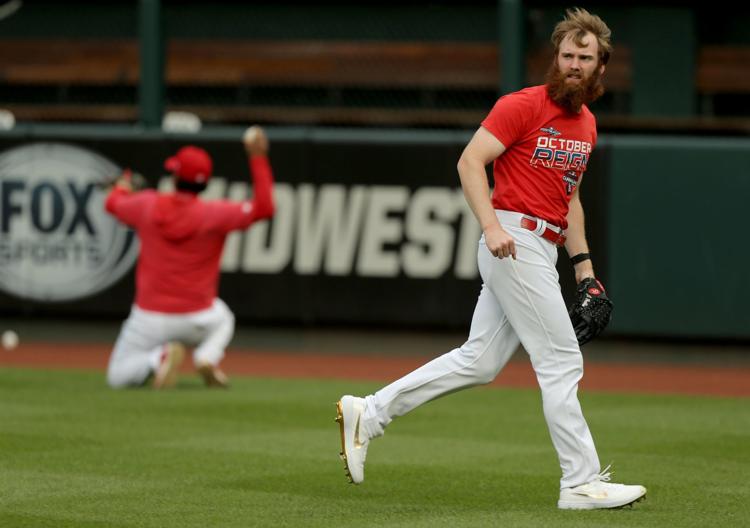 Cards workout before Game 3 curtailed by rain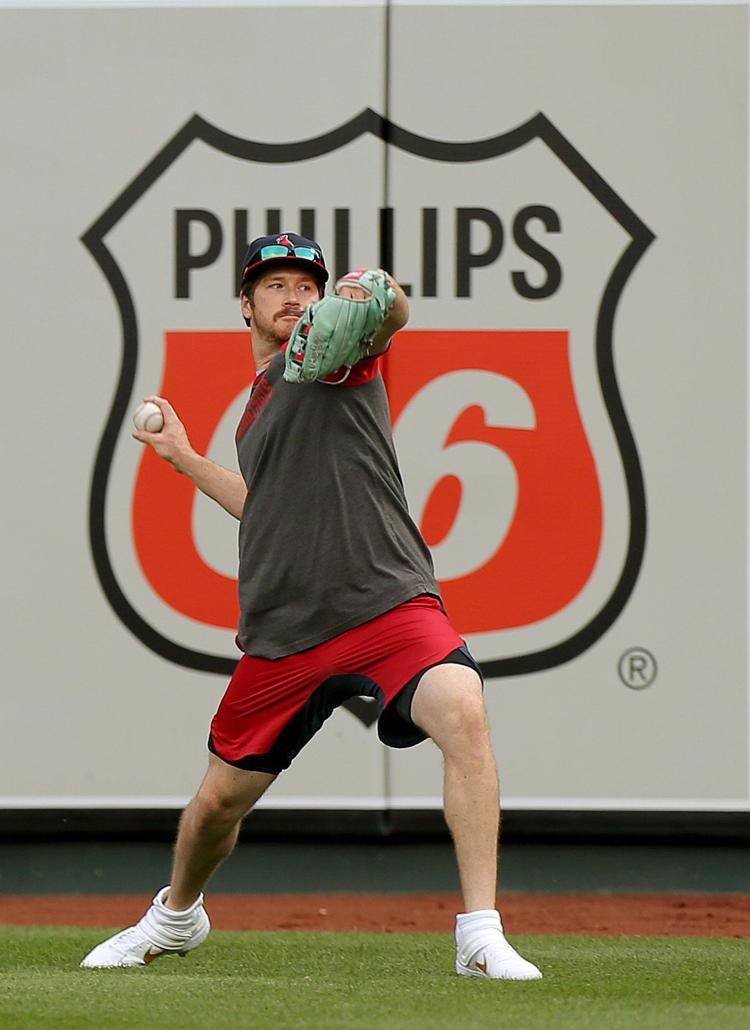 Cards workout before Game 3 curtailed by rain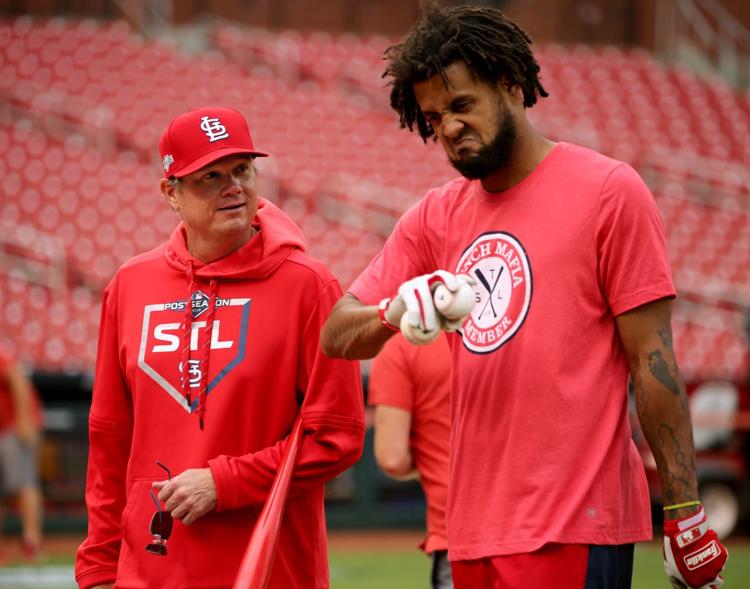 Cards workout before Game 3 curtailed by rain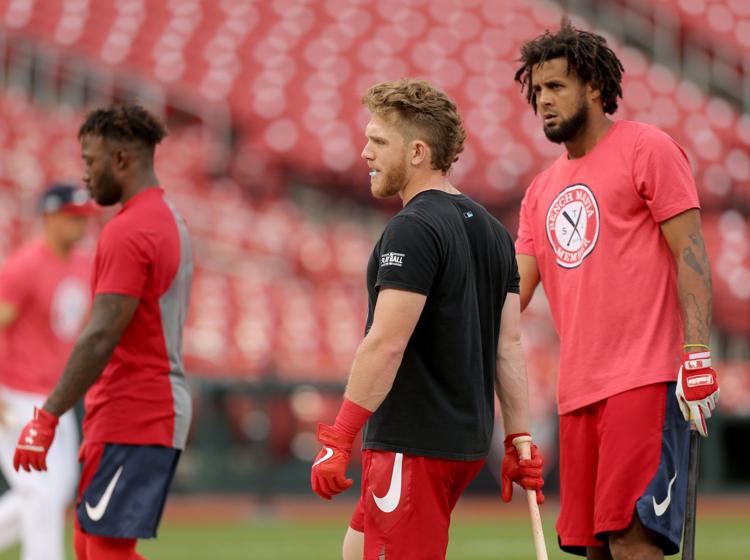 Cards workout before Game 3 curtailed by rain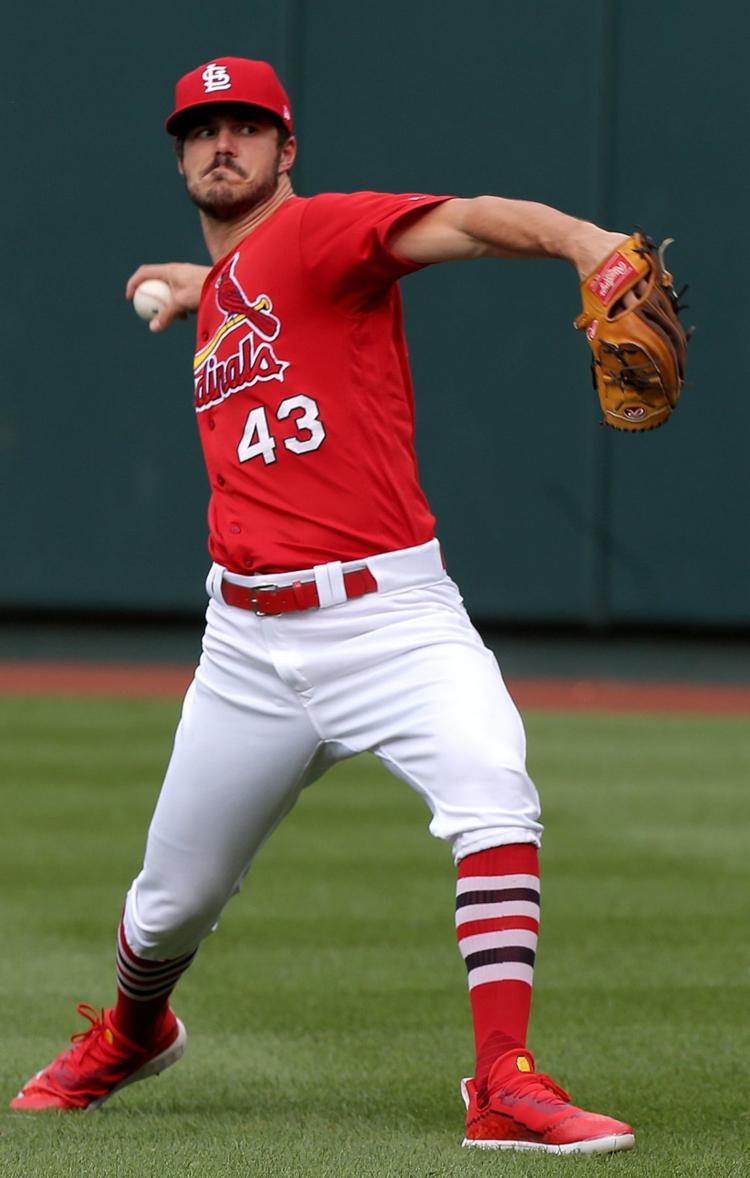 Cards workout before Game 3 curtailed by rain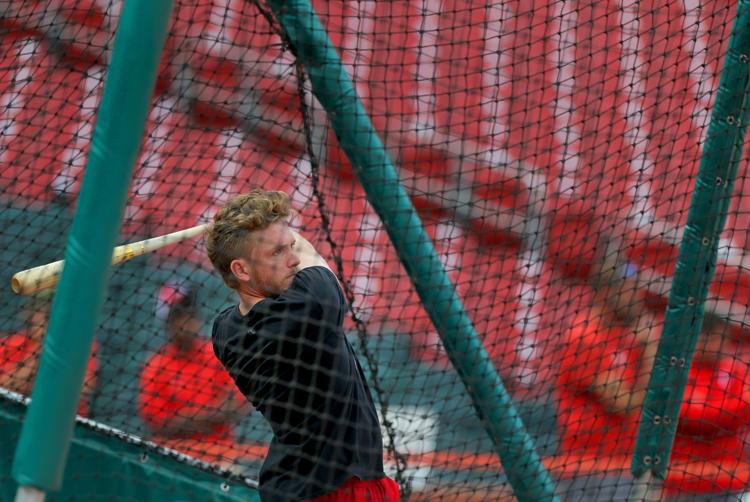 Cards workout before Game 3 curtailed by rain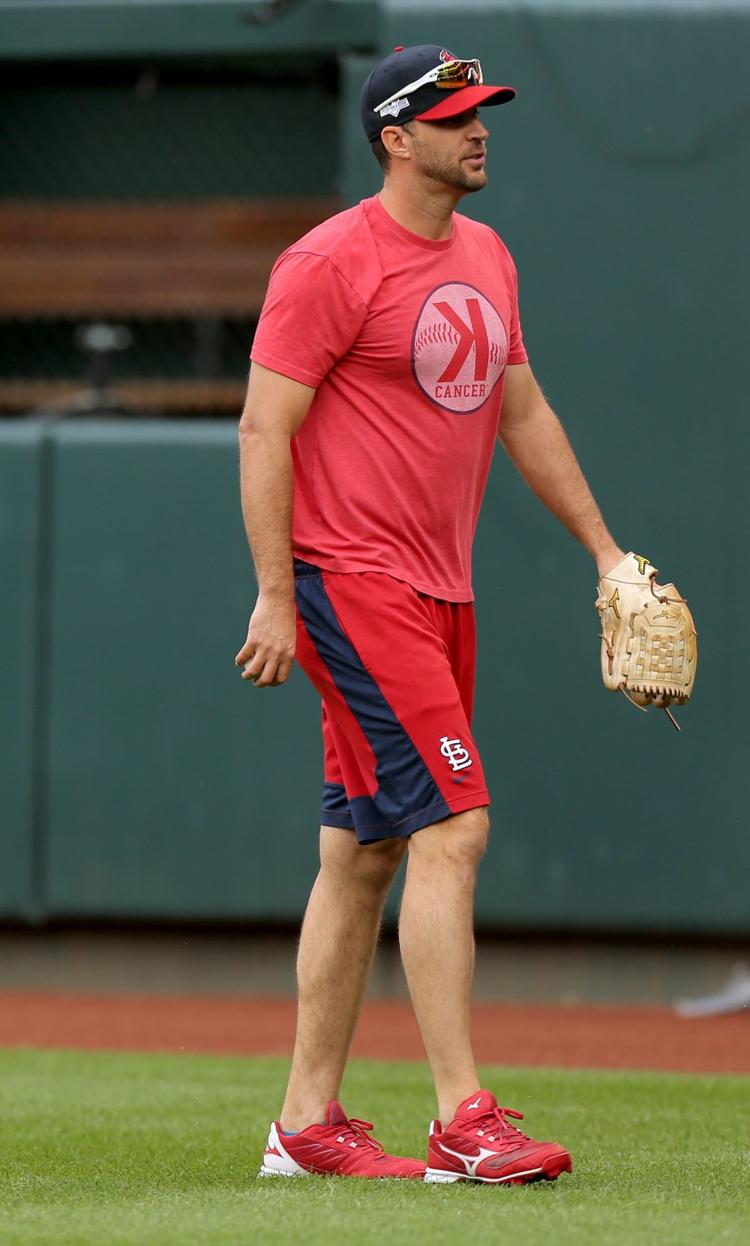 Cards workout before Game 3 curtailed by rain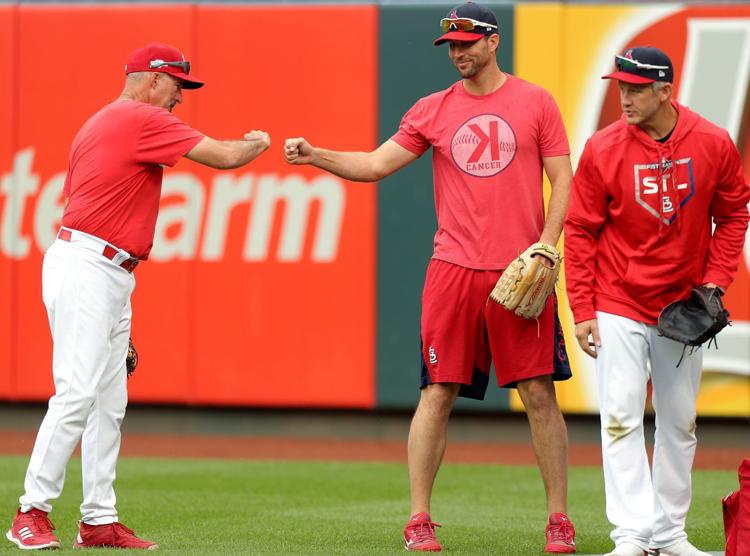 Cards workout before Game 3 curtailed by rain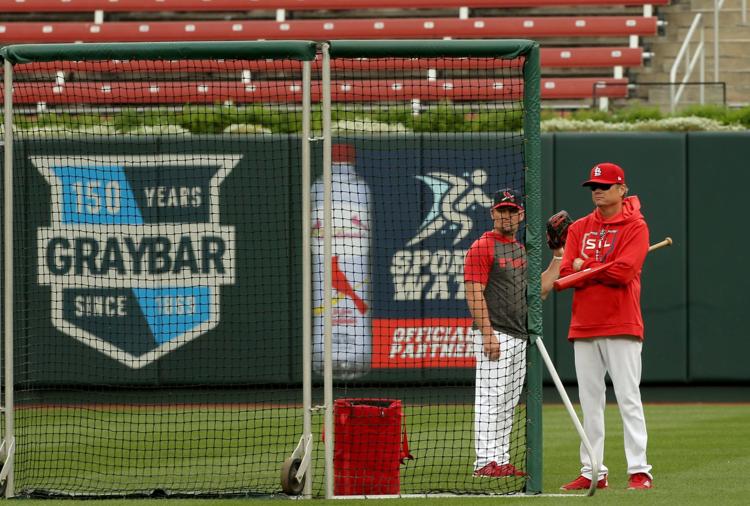 Cards workout before Game 3 curtailed by rain
Cards workout before Game 3 curtailed by rain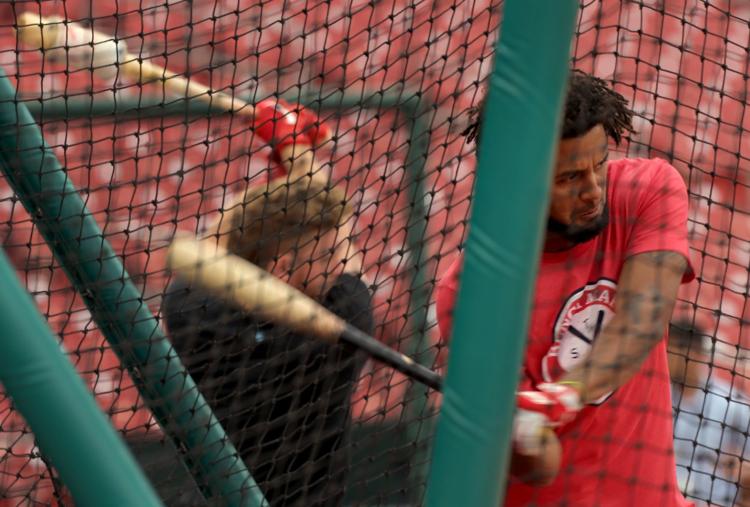 Cards workout before Game 3 curtailed by rain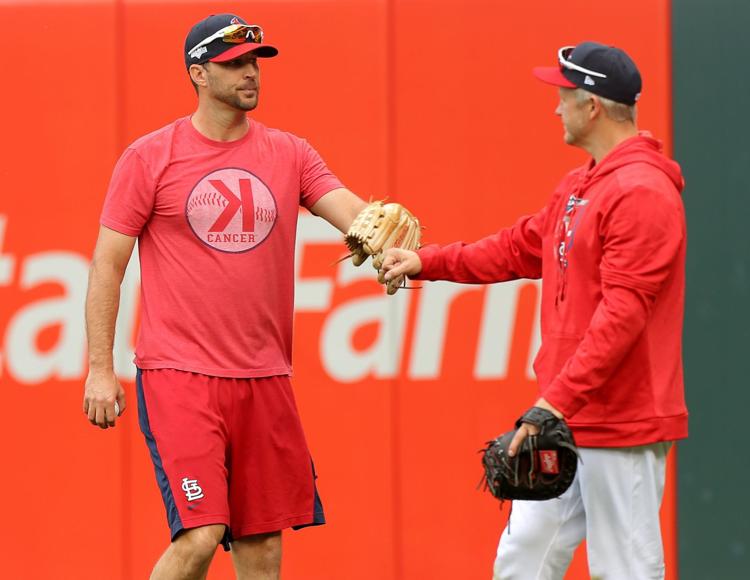 Cards workout before Game 3 curtailed by rain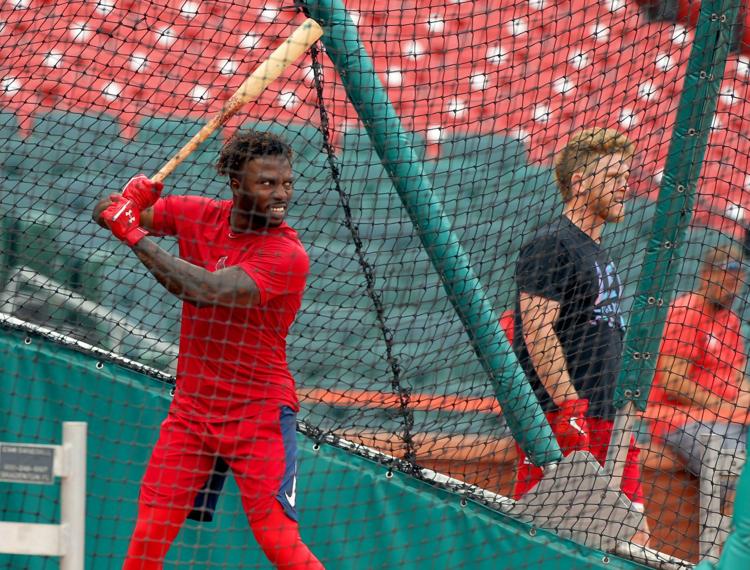 Cards workout before Game 3 curtailed by rain