Each time I write one of these, I get messages that say — don't waste your time, they're not going to spend that much, they never do. And, yes, I get it. Hearing me say the Cardinals should sign Trea Turner might sound as realistic as St. Louis signing 1927 Babe Ruth, 1939 Roy Hobbs or, even crazier, 2023 Aaron Judge.
OK, with that out of the way, the Cardinals should sign Trea Turner.
Enough of being one big bat away from a postseason breakthrough (or, for that matter, earning a first-round bye). Enough of pinning your hopes on a young player having his breakout year. Just buy the bat. Change the calculus. In 2023, go to bat — figuratively and literally — with three MVP candidates. Have the "infield of dreams" with a reigning MVP in Paul Goldschmidt at first, a dynamo in Tommy Edman at second, "an even-better Tommy Edman" in Turner at shortstop and a generational talent in Nolan Arenado at third.
The Cardinals have said they'll raise payroll. They should also raise their postseason expectations.
In 2023, the Cardinals and their big-spending fans will celebrate the 10-year anniversary of the last Cardinals team to make the World Series.
And the Cards didn't even really come close to the World Series from 2014-2022.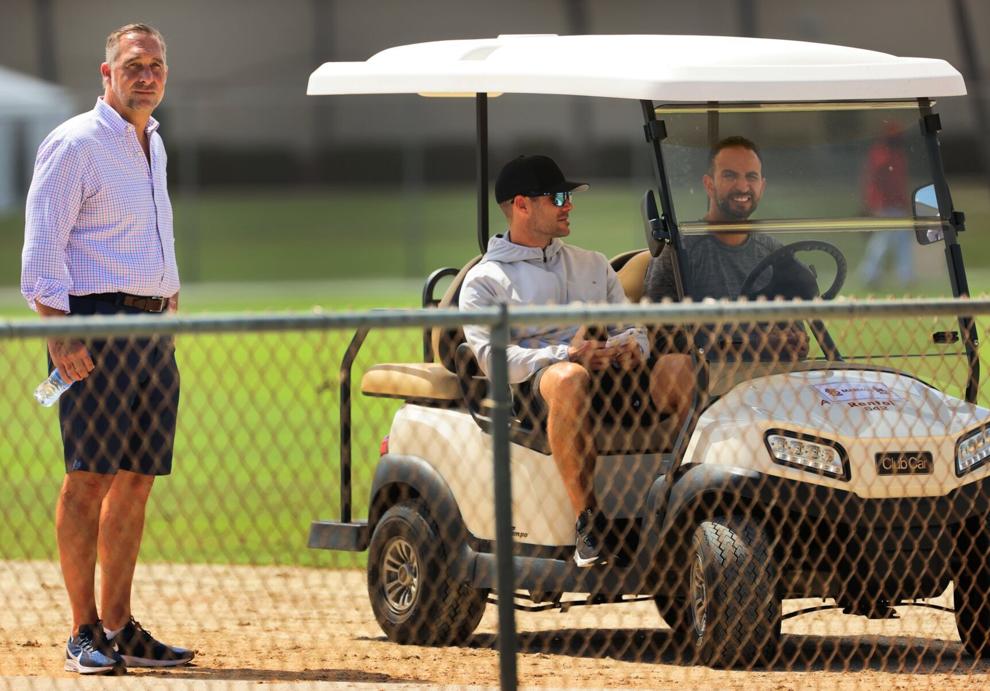 So, how do the Cardinals become a team that contends for the pennant such as the Dodgers (three World Series appearances in the past six years) or the Astros (four World Series appearances in the past six years)? OK, you don't have the money to be the Dodgers, fine. But why not become the Astros?
Last year, Houston had the ninth-highest payroll in baseball around $194 million, per Spotrac. Cardinals president of baseball operations John Mozeliak has said his team will raise payroll. It's possible, as the Post-Dispatch's Derrick Goold has written, the Cards could spend above the $180-million mark. That would've been 11th last year.
Signing the free-agent Turner would likely put the Cardinals in the $190-million range.
It costs money to win multiple playoff rounds.
Does this answer the questions in the outfield? No. Does it give St. Louis a reliable lefty hitter? No. Can you work around those issues when you have three MVP candidates in your top-four hitters? They should at least try to find out.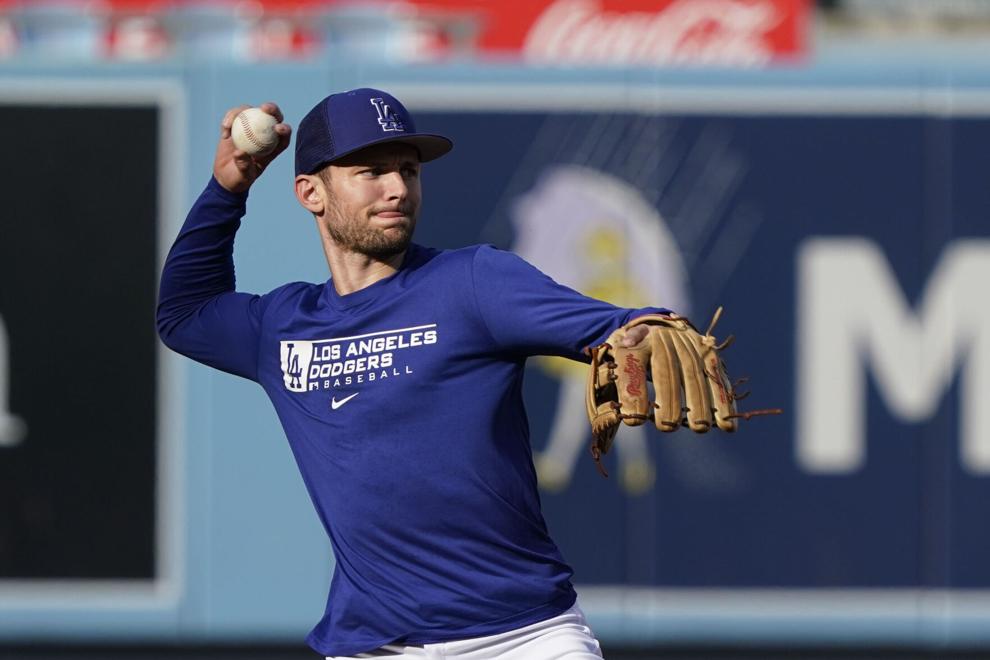 Turner turns 30 on June 30. He is a premiere player.
In 2019, he had a .850 OPS and won the World Series.
In 2020, he finished seventh in the MVP voting.
In 2021, he finished fifth.
And in 2022, he finished 11th and won his first silver slugger at short.
Like Edman, he is a brilliantly explosive and efficient base stealer.
Last season, he finished in the top 10 in National League OPS against fastballs and curveballs.
He's a career .302 hitter. He has a career .842 OPS.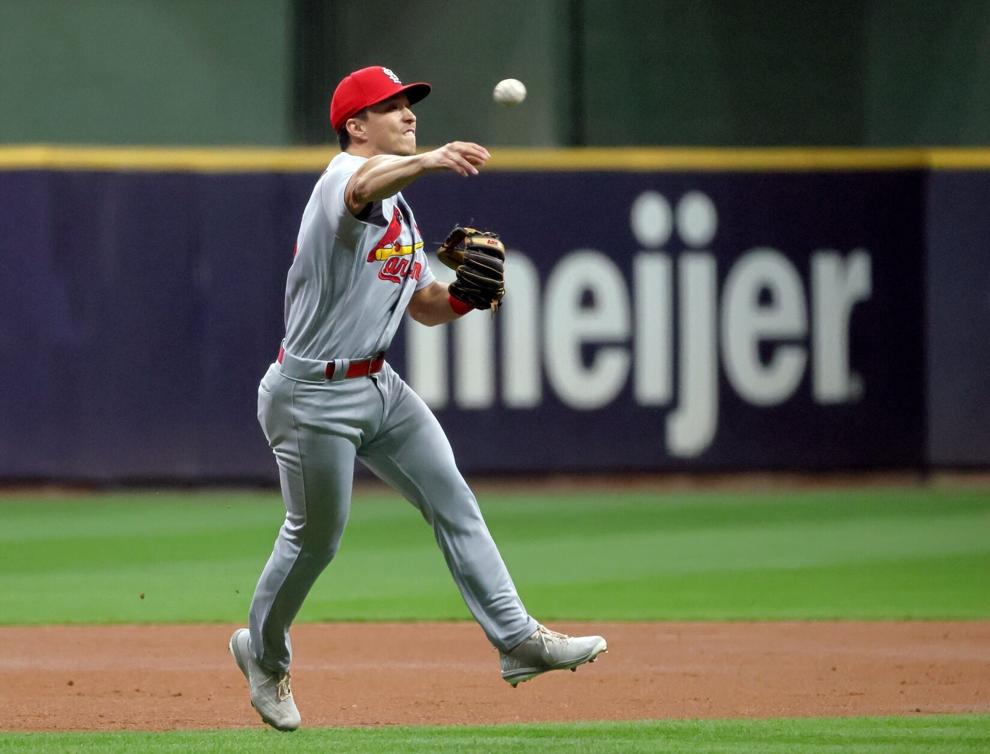 As a shirsey-seller, he's worth the splurge. He will immediately become a St. Louis star.
Now, if the Cardinals win the bidding and sign Turner, it would lead to a bunch of "what-abouts."
The hard-swinging second baseman had an uneven season playing in the bigs at age 22. With Turner taking over short in this scenario — and Edman thus at second — the lefty-hitting Gorman can still start … as the Cards' primary designated hitter against righthanded starters.
With the way matchup-master Oli Marmol manages, Donovan will still get plenty of starts, even if he's not the everyday second baseman. And, as it happens every season, someone gets injured (and the Gold Glove-winning Donovan can likely play that someone's position).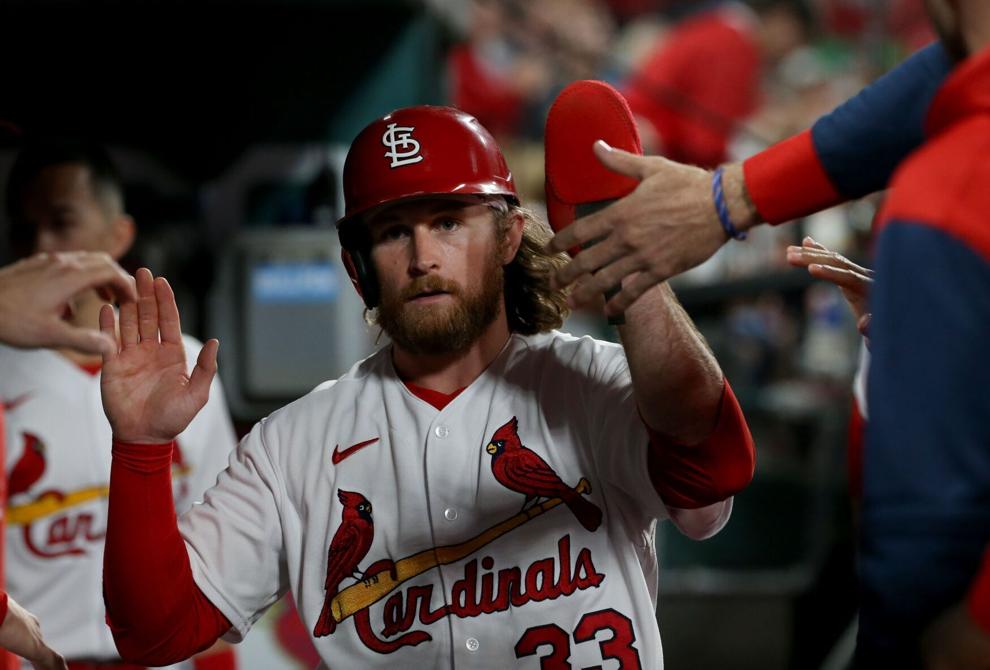 What about offensive production from the outfield?
Yes, the Cardinals would be going against the grain with their top-three hitters all from the infield. But there just aren't many enticing outfield free agents out there. And the Cards can't just let two free agent classes of star shortstops sign elsewhere. As for the outfield, super-prospect Jordan Walker, who turns 21 on May 22, has hit confidently at every level. If he has a solid spring, he should start in the Cards' outfield, along with Dylan Carlson and Tyler O'Neill, who, let's not forget, finished three slots behind Turner in the 2021 MVP voting.
People talk about signing Cody Bellinger to have a bounce-back season on a prove-it contract. Why can't O'Neill be that guy? Yes, Tyler is a righty. But he sure makes less money than Bellinger likely would. And then you also have lefty-swinging Lars Nootbaar (.845 OPS in the second half of 2022) and Alec Burleson, as well as righty Juan Yepez.
In other words, if one of those outfielders blossoms (or, in O'Neill's case, blossoms again), that would be a welcomed supplement to the offense that already has Turner, Goldschmidt and Arenado. It would make for more threats down the lineup, a la the Astros. And with Turner on board, you wouldn't have to rely on one of those unproven guys to be the third-biggest bat, so to speak.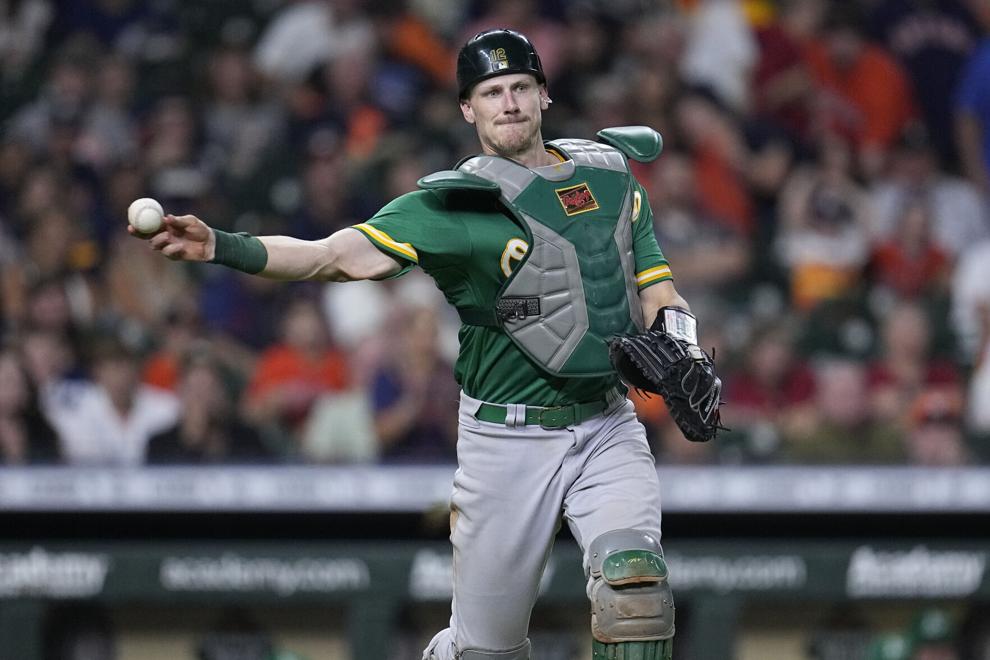 Trade for a backstop so you don't have to overpay a free agent. I say Sean Murphy from Oakland. Send them Jake Woodford (who likely won't crack the Cards' rotation but has years under control), one of the outfielders and a pitching prospect. Murphy is a fine complement to the lineup.
The catcher position shouldn't be the primary off-season offensive splash.