Columnist Benjamin Hochman collected stories from near and far about fans following the Blues' Stanley Cup quest to its glorious conclusion.
'I INTRODUCED THE ISLAND TO GLORIA'
TIM DOWLING: We miscalculated our trip, thinking there was only one travel day off each round, so we spent Game 7 in the Cayman Islands.
I was at all the series clinchers and Game 3 and 6 of the finals. My parents even went up and saw history in Boston for game 2. I watched the game at a bar in the Islands with my parents — who taught me the game from season tickets at the old barn on Oakland Avenue — and also with my three boys, who play youth hockey at Kirkwood. We converted everyone in the bar into Blues fans — except two Boston fans. I brought my portable speaker into the bar and introduced the island to "Gloria," and played the fog horn and goal song after each goal. Best way we could spend it not being in STL!
In the morning, the boys and I went out to the beach and we made a Stanley Cup, Bluenote, and LGB in the sand. We were all decked out in Blues gear and going nuts. It was awesome.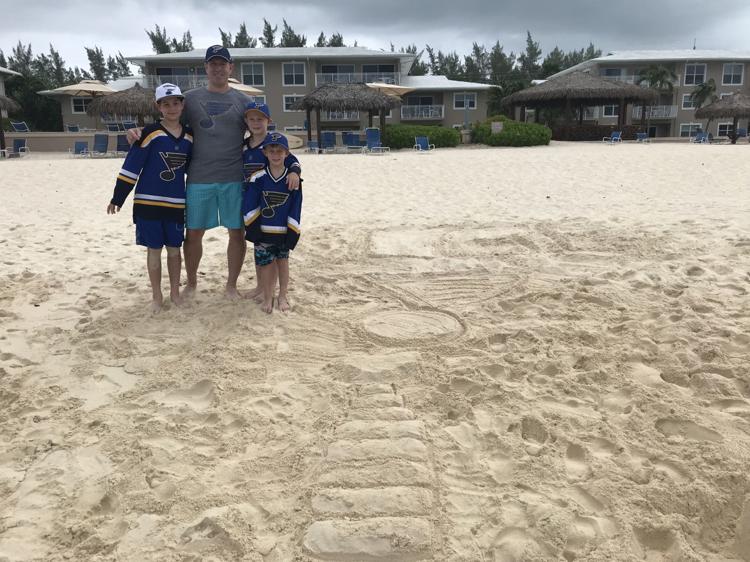 ZACH TOBIN: My dad was diagnosed with stage 4 esophageal cancer back in September. He's a lifelong Blues fan who introduced me and my brother to hockey as kids. We played growing up. He's hit a rough patch in his treatment, which has landed him in the ICU at Siteman Cancer Center. So my brother, sister, and mom watched it with him in the ICU room at Siteman. Pretty emotional.
'WELCOME TO ST. LOUIS ...'
ROB BERTMAN: I was on a Southwest flight from Phoenix to St. Louis, and the flight took off just before the third period started. Everyone immediately got on their devices to use the WiFi to watch the game. The whole plane was cheering after the goals – it was incredible. And, when we landed, the flight attendant announced: "Welcome to St. Louis, home of the Stanley Cup champion Blues!"
EUROPEAN VACATION. POORLY TIMED
ALI ROSS: I am a PhD student at Washington University and a St. Louis native. I visited a lab in the Netherlands for two months for a collaboration for my thesis project. My family is here now, and we've been traveling around Europe for the past week and a half.
My dad is a longtime Blues fan and has had season tickets for over 15 years — he's one of those sad and constantly disappointed Blues fans who knows not to get his hopes up come playoff time … even though there's always a glimmer of hope in his eyes. So you know what happens next — family plans a big Euro trip, certain that the Blues won't be playing in June, and we end up across the ocean during the biggest games the Blues have ever played.
He went to Games 3 and 4 in St. Louis, and we listened to Game 6 at 2 am in a hotel in Munich because of poor WiFi and a faulty VPN. Fortunately, we figured out the VPN and were able to watch Game 7 at 2 am in our Airbnb in Amsterdam. As the Blues won their first-ever Stanley Cup, my dad was bouncing off the couch like a kid on Christmas morning (I have a video but he would kill me if it ever got to the Internet...)
Us five exhausted and very sleep-deprived tourists are bummed to be missing the fun in St. Louis, but we're still celebrating in Europe. We can't wait to get home to celebrate with friends and family.
WEDDING RING AND STANLEY CUP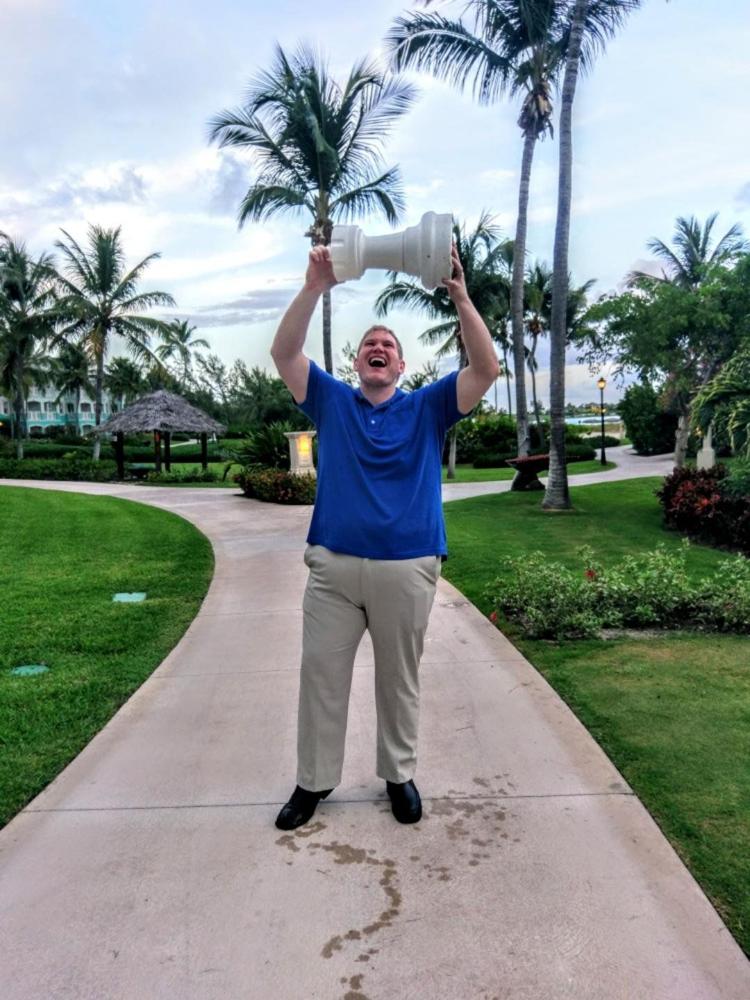 ANDREW KELLER: My day of Game 7 started at 2 am when my wife – we were married on June 7th – and I had to get ready to catch a flight. We were headed to our honeymoon in the Bahamas. When they won, I cried.
The next day, I lifted a giant Rook Chess piece in celebration. Best week ever.
FROM SINGAPORE TO SEAMUS MCDANIEL'S
ROB LACINY: I lived in St. Louis for the first 40 years of my life, other than when I was at Mizzou. Grew up falling asleep to Dan Kelly call games on KMOX. I moved to Singapore with my wife and kids almost two years ago – had to give up my season-ticket package. It's a 12 hour time difference and this Stanley Cup run has been amazing. But watching games at 8:00 in the morning without your buddies has been super odd. Lots of Face-timing and celebrating in the morning, while my kids are at school.
My brother has tickets and when the postseason began, he just threw it out there, that if we are in the Stanley Cup Final, that of course I had to come home. We joked about it, because as a lifelong Blues and Mizzou fan, you are 100-percent pre-programmed to expect that kick to the groin at some point.
Well, all of us – my wife, three kids, and myself – had booked flights home over six months ago. For June 15. So I would miss the Final (Game 7 was on June 12). Then when we won Game 5, I texted my wife to tell her the score, and she asked if I had booked my flight yet. And within 24 hours, I was on a flight home.
Almost missed a connecting flight in San Fran – the plane waited for us and cheered as we sprinted onto the plane. Arrived at 5:20 am on Sunday. Went to Game 6 that night with my brother. Watched game 7 with my best friends at Seamus McDaniel's. Then celebrated appropriately until 4 am yesterday … then started back up again at lunch. It's been a mess.
'THE BUS DRIVER SCREAMED AT ME'
BOBBY EHRLICH: I watched Game 7 from the balcony of my apartment in Haifa, Israel at 3 am, to ensure that I wouldn't wake my roommates from yelling when the Blues scored. I'm a St. Louis native teaching English for a year, and I have watched the whole run on my laptop at all hours of the morning. 
My girlfriend, who is a Chicago native, but not a sports fan, actually woke up to watch the third period with me so I wasn't celebrating alone. 
I called my dad immediately, who was at Enterprise with my sister. He couldn't really hear me because of the noise but he just kept yelling "We won the (bleeping) cup!" He's originally from Jersey but became a Blues fan in the late 80s when he moved here for the first time. We then lived in Florida for a few years, but he never gave up his Blues' fandom. When we moved back to the St. Louis area for his new gig, he turned my sister and I into diehards. It was hard not being with him, but after all the heartbreak he's seen, I couldn't have been more happy that he finally got to see it happen. 
About an hour after the final horn sounded, I was on the bus to the school. A friend from high school FaceTimed me. He was with all my friends, who had all had one too many Bud Lights by this point. We were yelling about winning it all – and the bus driver screamed at me to knock it off. But I didn't care. They finally won the whole thing. 
HE'S BEEN EVERY-WHERE, MAN
JASON STYGAR: So, I travel A LOT for work as an audio engineer for live events...
I watched the last couple games of conference finals in Australia.
For the Stanley Cup Final
Game 1: Enterprise Center watch party
Game 2: in New York City at Wood and Ales - great Blues bar serving toasted ravs.
Game 4: On a long-haul flight to London (thankfully they had good WiFi)
Game 5: Düsseldorf, Germany at 2am before working the next day
Game 6: Outdoor watch party in St. Louis ... until my boss surprised me and a two coworkers with tickets to the game.
Game 7: Enterprise watch party with my wife, brother, and longtime best friend, with whom it was a dream to celebrate with.
'HE THOUGHT I WAS TALKING ABOUT FIELD HOCKEY'
KEVIN SCHMIEDER: I have been living in Wellington, New Zealand, for a year and watched the entire Blues playoff run from NZ. When I first mentioned hockey playoffs to a friend here, he thought I was talking about field hockey. No one in the country plays ice hockey, so watching the games took some doing. 
Geo restrictions viewing live content online meant that I had to pay for a VPN at the start of the playoffs. Luckily, my good friend shared his US cable company login and I tricked nbcsports.com into thinking I was just a fan in New Jersey watching the games online. I'm also 17 hours ahead of St Louis, so nearly every game I was watching alone at home at lunch.
I work from home, so I got to view them all, but while guys were taking in 2 pm games in Sunday, I was waking up Monday morning at 6 am to get breakfast going for my wife and I, before the 7am puck drop. 
For Game 6 of the Stanley Cup Final, I finally found a local pub who turned off a replay of the men's French Open Final and put on the game (being shown on ESPN here, so no Doc Emrick on the call). My wife and I were the only two people in the pub watching the game. We went back again for Game 7, and other than us, the only others watching were an older couple who watched the first two periods over lunch.
During the first intermission, the woman asked where we were from. Turns out she and her husband were Bruins fans from Connecticut. At the end of the game, my wife went back to work. I took in all the post game teary eyed and all by myself. Kind of a bummer, but I'd watch it all alone all over again next year for another one!
Due to my wife's work, we have been living around the world for the last seven years. I have never missed St Louis more than I did last night.
UPDATING BLUES FAN ON A NAVAL SHIP
MEGAN SACK: My husband, who is active duty Navy, is a huge Blues fan. I watched it at home in Norfolk, Virginia, with my 13-month-old son. Unfortunately, my husband is out to sea and was unable to watch the game last night on his ship, so I emailed him updates throughout the game, letting him know goals, time of goal, who scored and other major updates. He was able to get my emails and was so excited when I could finally say "WE WON!!!"
PHISH PLAYED 'GLORIA' AT CHAIFETZ
CRAIG YOUNG: So my wife Rachel and I got tickets with a group to see Phish at Chaifetz. When we got our tickets in late May, we immediately looked to the calendar. A potential Game 7 would be Wednesday night, the same night we had tickets for. But as someone who knows how awesome Phish shows are, and her a first timer, we were OK with it … and that feeling increased over time, especially when the Blues took a 3-2 lead with a chance to close out on Sunday night. 
Alas, Game 7 became a real thing. We had already hired a babysitter, taken the next day off work, and we were headed to the show. 
During the first set of the show, you could hear pockets of people buzzing and high-fiving and with the networks jammed, it usually took some time to confirm a goal or even the score.
So, the Blues are up 2-0, and the entire arena is cautiously excited, at the same time enjoying an amazing performance from Phish. 
Phish played their last jam of the first set, and that slow murmur of "yesssss" starts again. Our pocket of friends starts checking phones, trying to confirm. My wife and I make our way to the concourse, with the beer stands, bathrooms and, most importantly, TVs. We saw the replay of Schenn's burying of the puck past Rask, and we join about 100 people already glued to the sets. It wasn't long before the entire concourse was like a crowded press elevator as the first set ended. Countless "Let's Go Blues" and "We want the Cup" chants.
When it was over, the party in the concourse was LIVE. Jubilation. Just complete EUPHORIA. After a million high-fives with random Phish/Blues fans, we made our way back onto the floor … where Phish of course tore down the house with a "Gloria" kick off. 
One of the best nights of my life, and I'll remember it forever.
'HE WAS WATCHING FROM ABOVE'
JULIE CAMPBELL: I met my husband in St Louis back in about 1990. On our first date he took me to eat on the Hill at Rigazzis – and to my first Blues hockey game in front row seats. I had never been to a NHL game and was thrilled. I was freezing (it's like winter in there!), but had the best night with him. I went home after that weekend with Bill and told my mom: "I just spent the weekend with the man i was going to marry." We got married in 1992.  
I have been a Blues fan since. Fast forward four years and our daughter was born in St Louis. Even though several yrs later we moved to Kansas for his work, we never stopped following the Blues and our Cards. Casey was 3 when we moved to Kansas.  
Sadly, Bill passed away about six years ago, suddenly and unexpectedly. But last night, watching Game 7, brought up MANY emotions! Blues winning their first ever Cup... wishing he could be there to share it with me … knowing he was not only thrilled but was watching from above.
And all I could think of was that first date at the Blues game. How much fun we had. Memories that will last forever. And – that our now 22-year-old daughter got to witness St Louis sports history! 
EMCEE WATCHED BLUES DURING EVENT
B.J. RAINS: I watched the stream on my phone from the podium on stage, while emceeing a high school awards dinner in Boise, Idaho. I had it on silent but would look down between award presentations. I don't think anybody had any idea I was doing it. When the third goal was scored to make it 3-0, and I realized they were going to win, it was hard to contain myself on stage. I announced to the crowd they may need to call a medic if I pass out, since I got word my Blues were up 4-0 now and about to win the Stanley Cup. 
I then went home and watched the DVR of the final five minutes of the game, and the postgame celebration, with my 4-year-old son, Naismith, and wife, Karen. Truly a night I'll never forget. 
SHARING BLUES FROM MEXICO TO MISSOURI
KAREN ESCALANTE: I will start by saying I'm from Mexico. I met this guy online 5-6 years ago, and we became friends. Over the years, he became really important to me, and me to him. He lives in St Louis. He is a Blues and a Cards fan, so he talked to me about both, and I started cheering for them. I started becoming a Blues fan maybe 2-3 years ago. But the day they truly got my heart forever was the day this guy took me to the game.
I was really excited to go to my first-ever sport game in person. Like, I never went to football, tennis, basketball, hockey, nothing before. I was no sport fan, I never saw my self screaming to the TV watching a game, or paying for NHL TV to watch them … until the Blues.
In February, I was visiting him for a month, so on February 12th he took me to the game for the first time. They won 8-3 (against the New Jersey Devils). It was perfect night. The best night ever. I felt that happiness of sport sensation, heard the horn when they scored EIGHT TIMES. What a game to be my first sport and hockey game. That's not all. When we were coming back, we saw a shooting star. It was destiny. Couldn't be more perfect. 
So where was I watching Game 7? I was at home in Mexico, while he was at his home in Missouri, but we video-chatted during the game. We celebrated together. We shared that moment where our team won the Cup for the first time – he waited longer than I did, but you couldn't tell the difference since we were both as excited. 
Stanley Cup in St. Louis after Blues win championship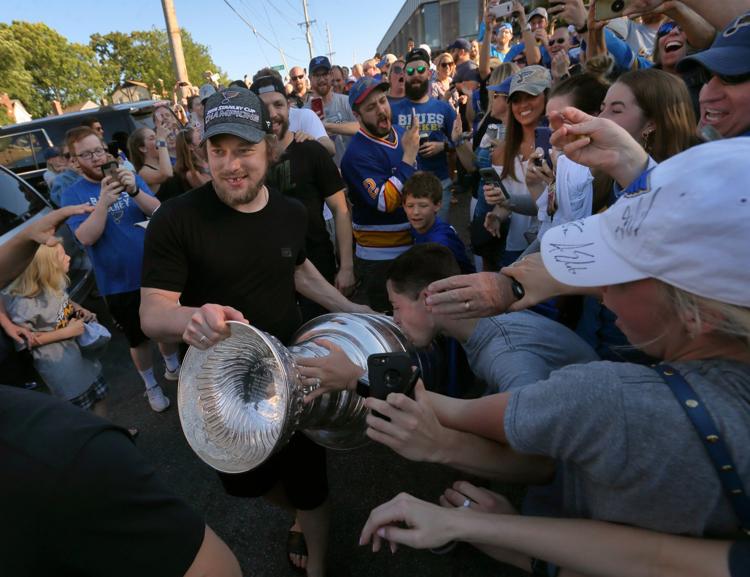 Stanley Cup in St. Louis after Blues win championship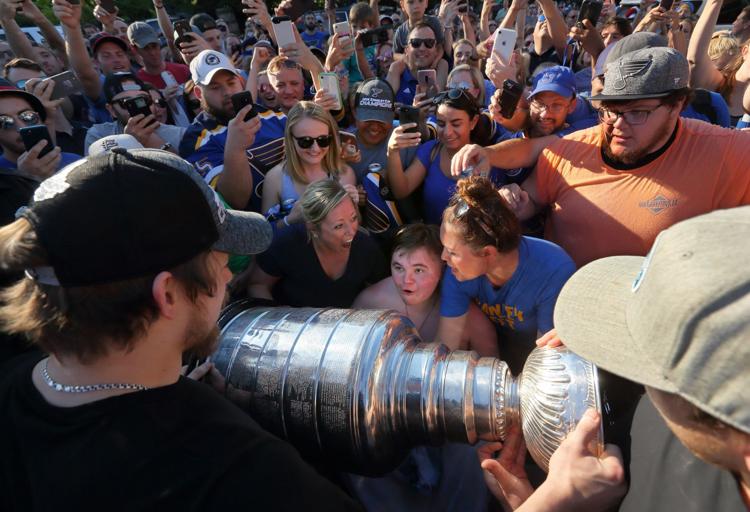 Stanley Cup in St. Louis after Blues win championship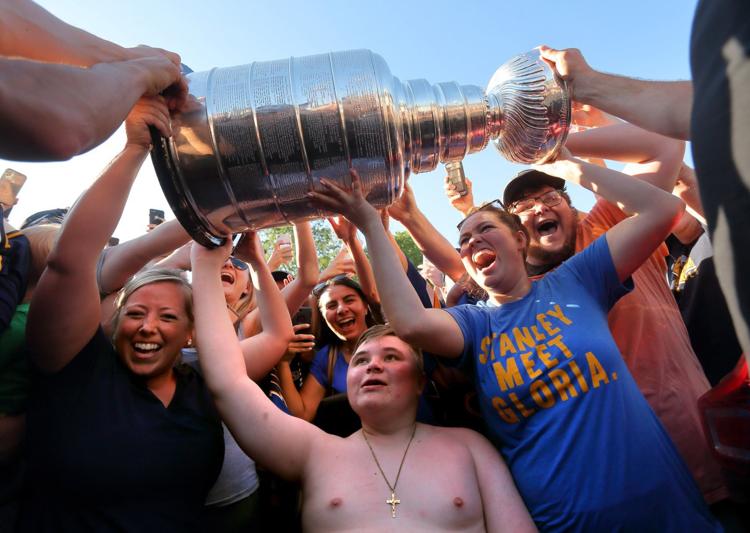 Blues celebrate at O.B. Clark's as fans celebrate with them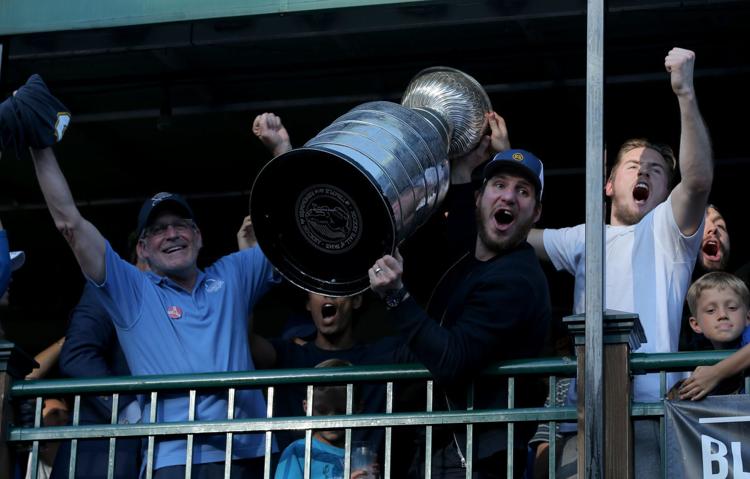 Blues celebrate at O.B. Clark's as fans celebrate with them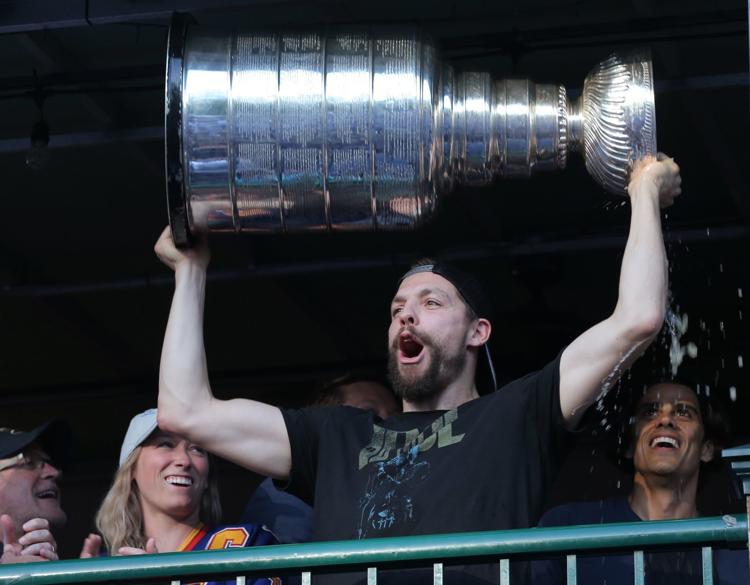 Blues celebrate at O.B. Clark's as fans celebrate with them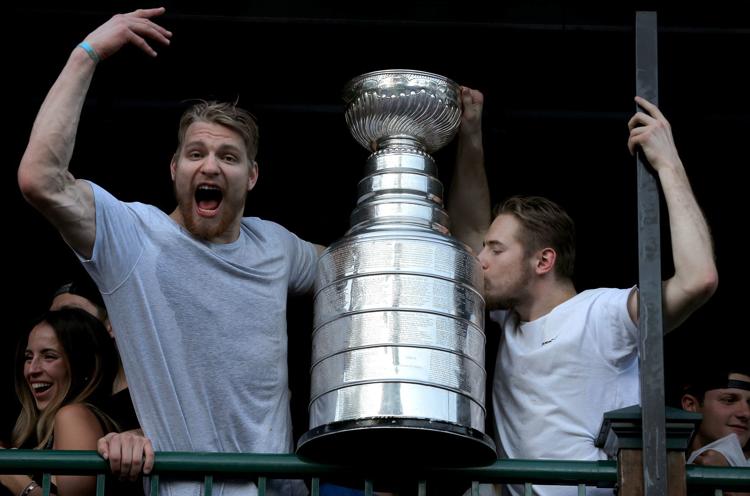 Blues celebrate at O.B. Clark's as fans celebrate with them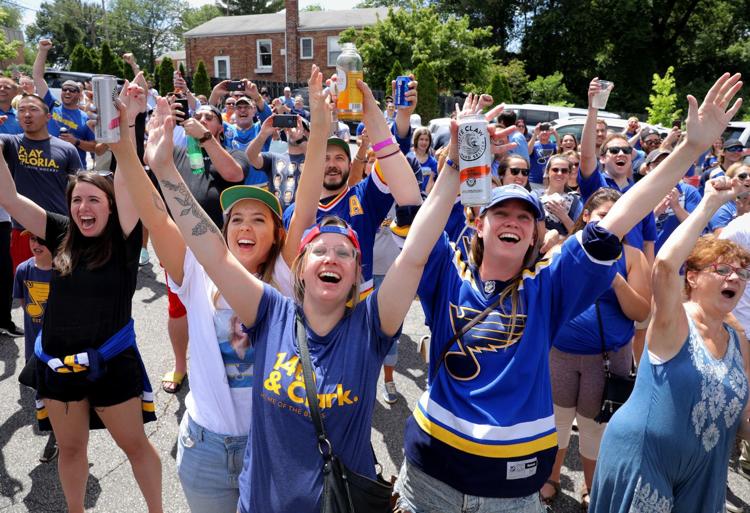 Blues celebrate at O.B. Clark's as fans celebrate with them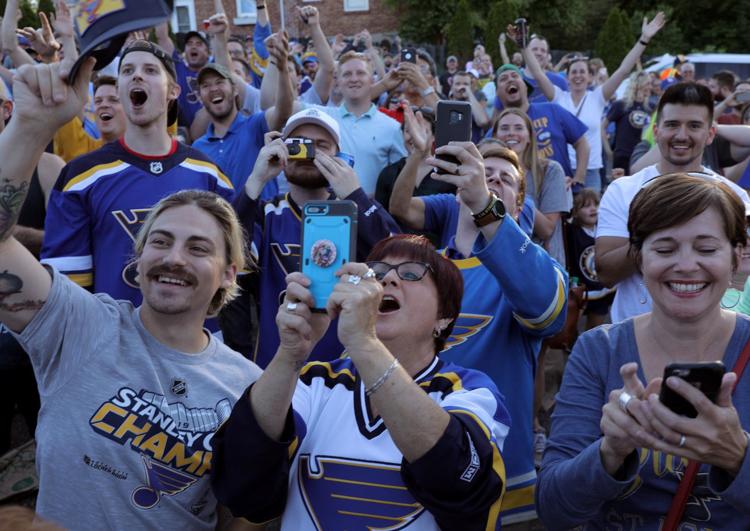 Blues celebrate at O.B. Clark's as fans celebrate with them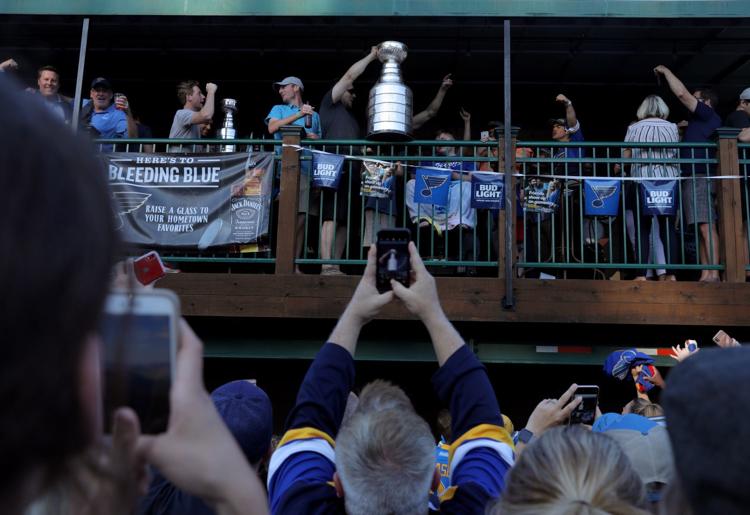 Stanley Cup in St. Louis after Blues win championship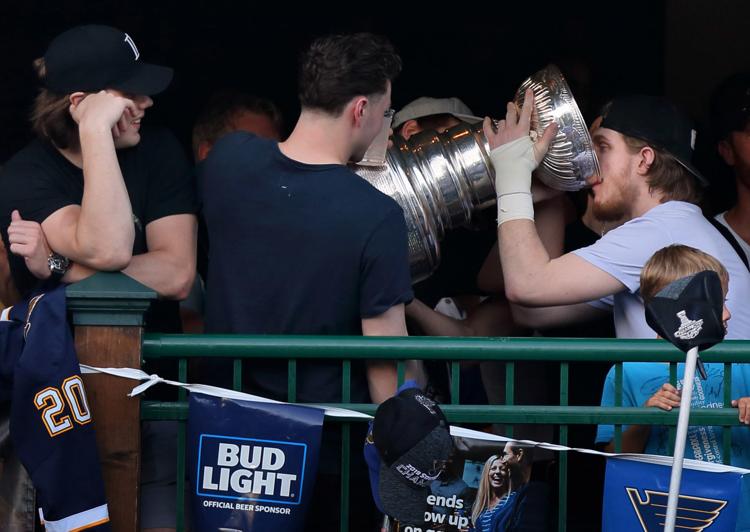 Stanley Cup in St. Louis after Blues win championship
Joel Edmundson celebrates with Blues fans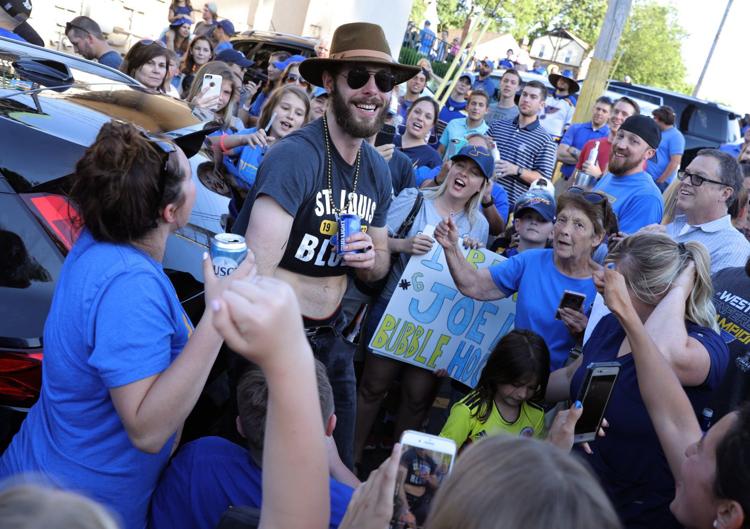 Blues celebrate at O.B. Clark's as fans celebrate with them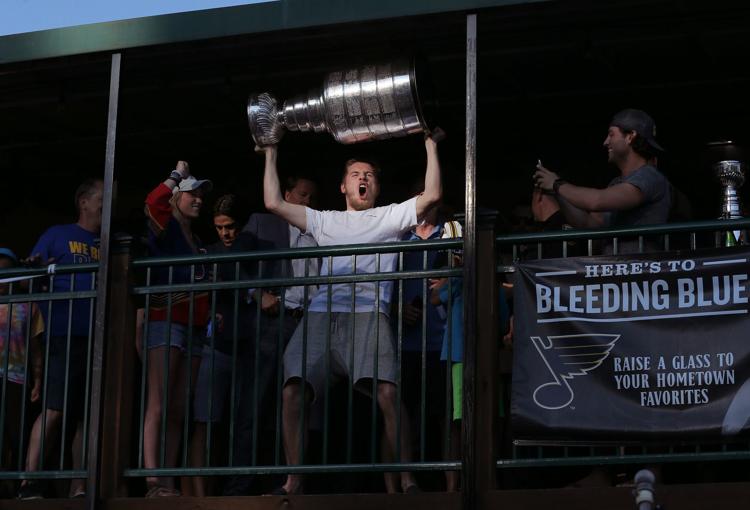 Blues celebrate at O.B. Clark's as fans celebrate with them
Stanley Cup in St. Louis after Blues win championship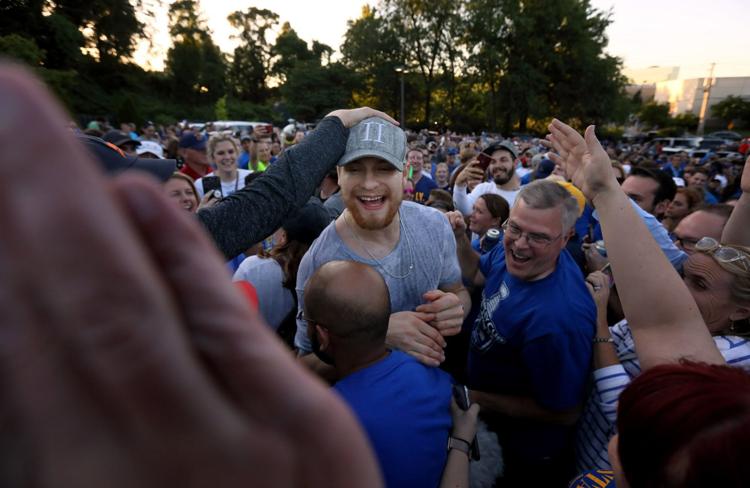 Stanley Cup in St. Louis after Blues win championship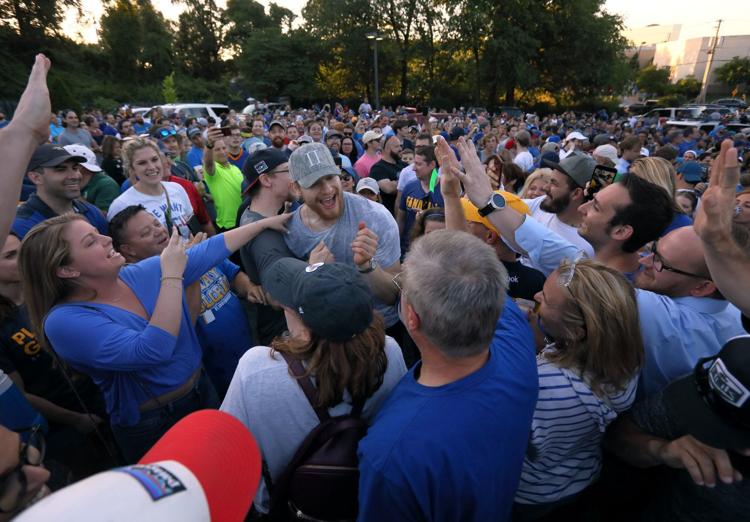 Stanley Cup in St. Louis after Blues win championship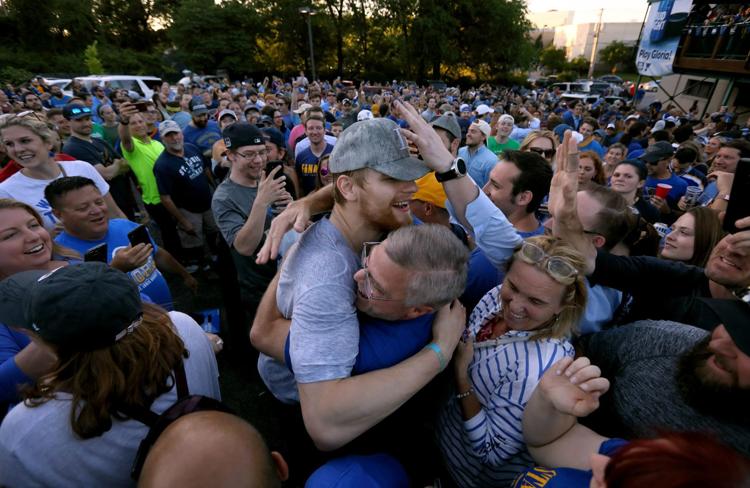 Stanley Cup in St. Louis after Blues win championship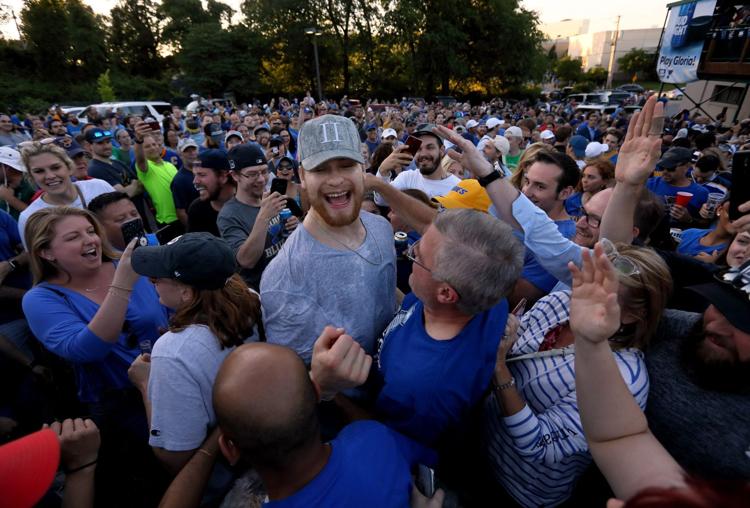 Stanley Cup in St. Louis after Blues win championship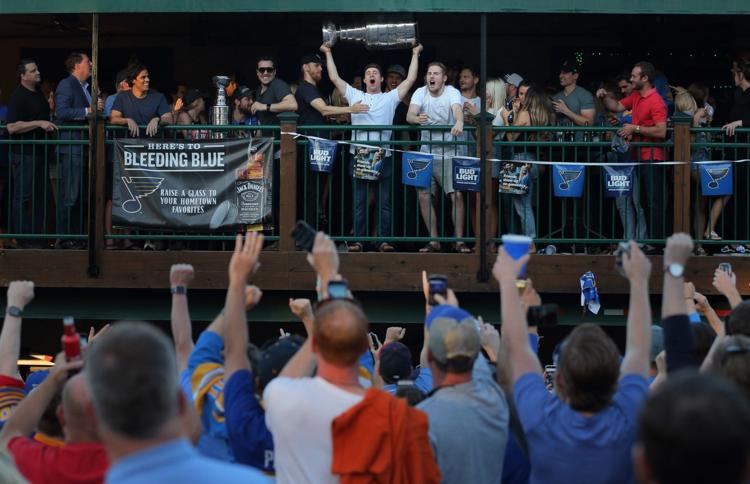 Stanley Cup in St. Louis after Blues win championship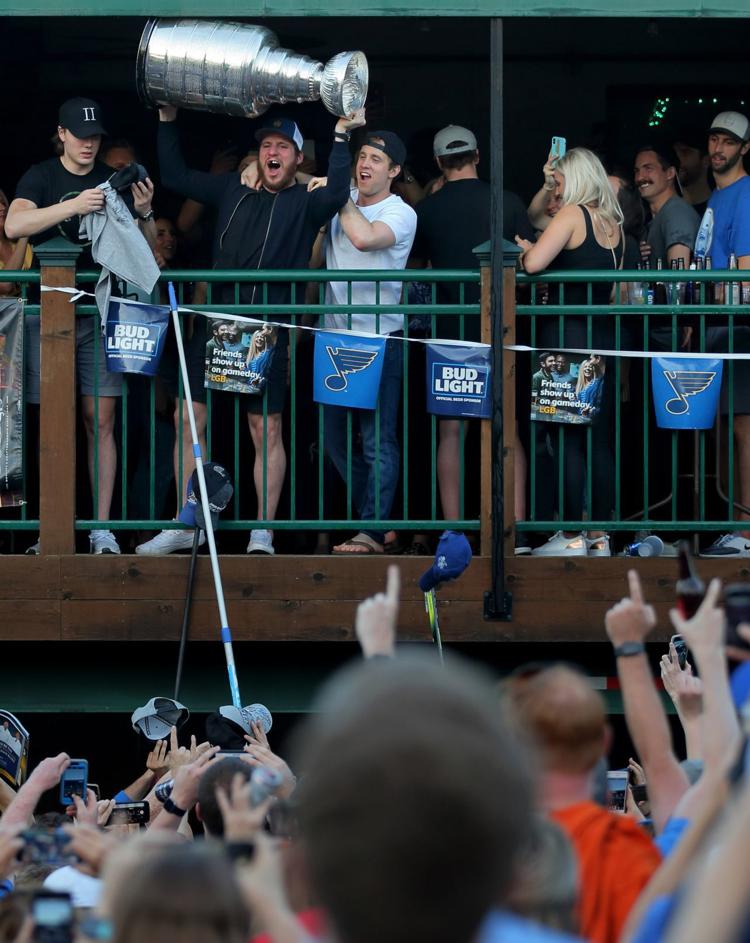 Stanley Cup in St. Louis after Blues win championship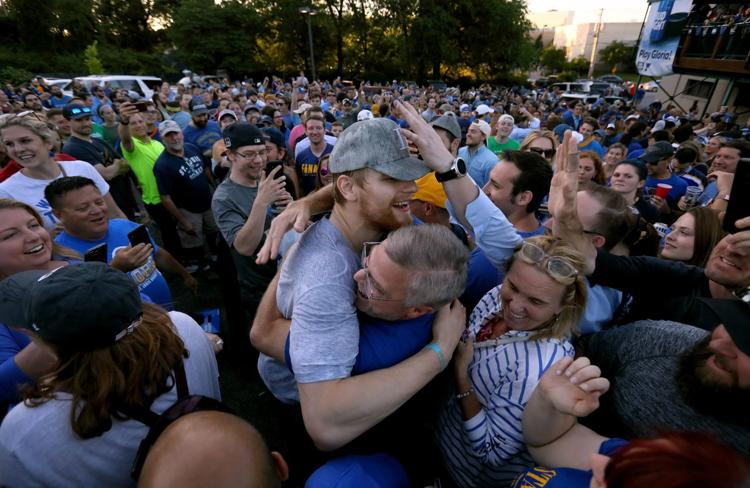 Stanley Cup in St. Louis after Blues win championship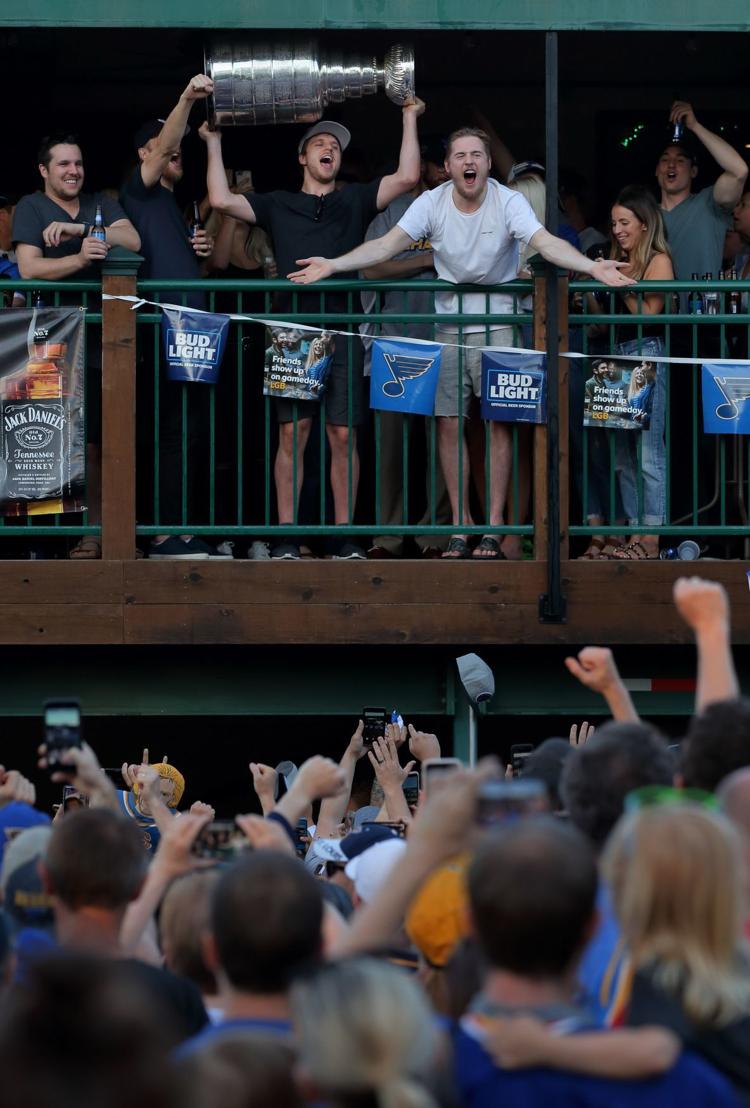 Stanley Cup in St. Louis after Blues win championship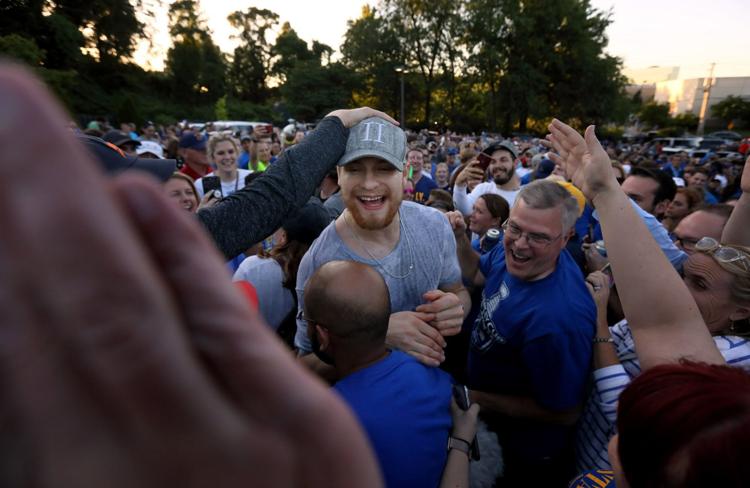 Stanley Cup in St. Louis after Blues win championship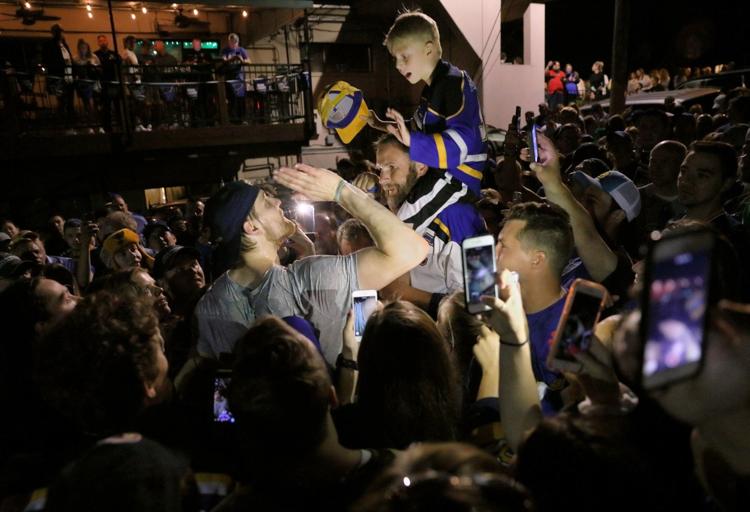 Stanley Cup in St. Louis after Blues win championship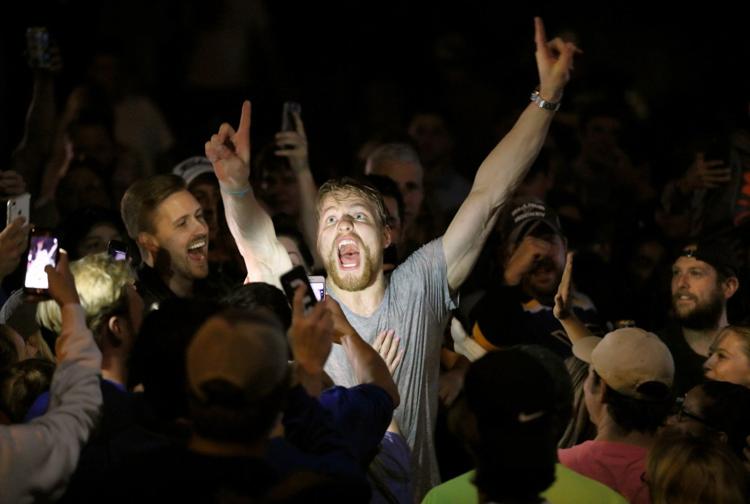 Tattooing worthy of the trophy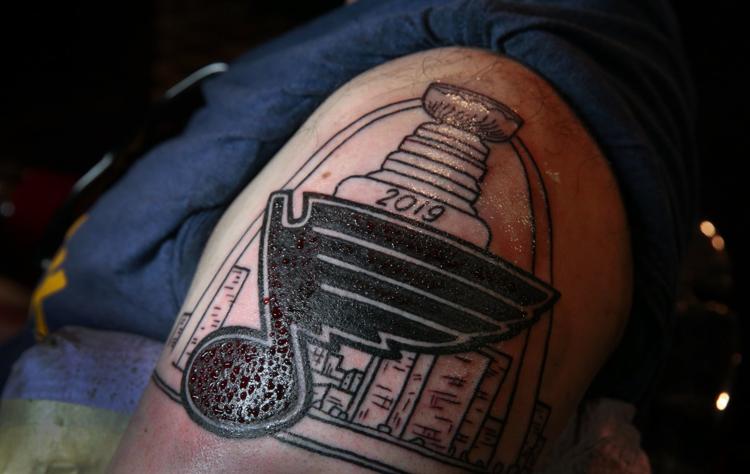 Tattooing worthy of the trophy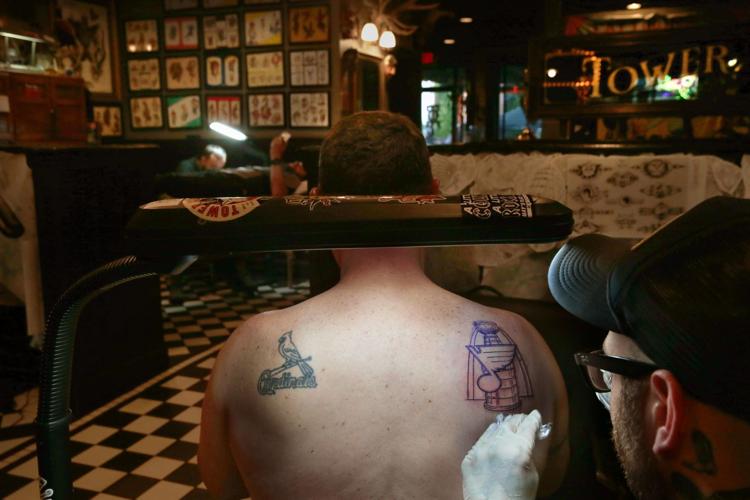 Tattooing worthy of the trophy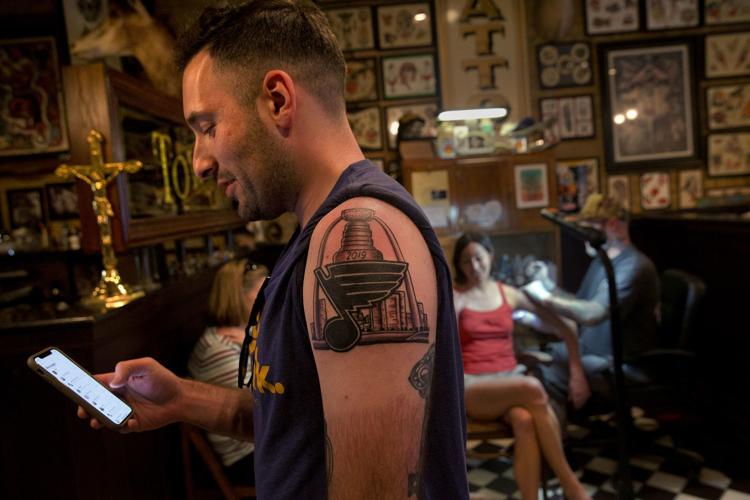 Tattooing worthy of the trophy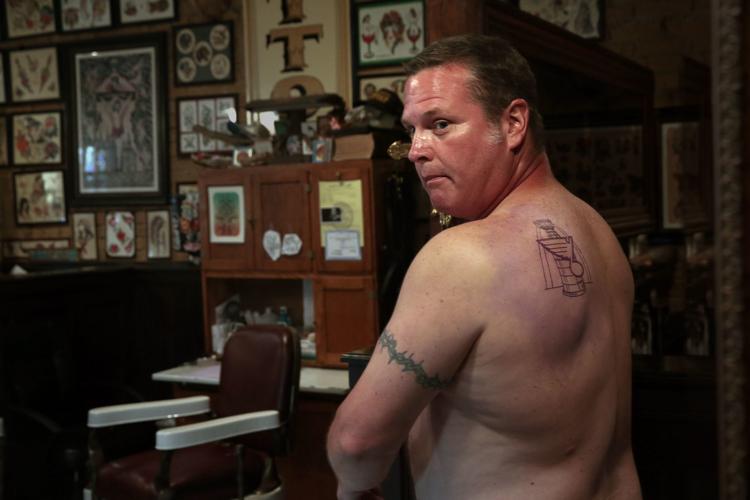 Tattooing worthy of the trophy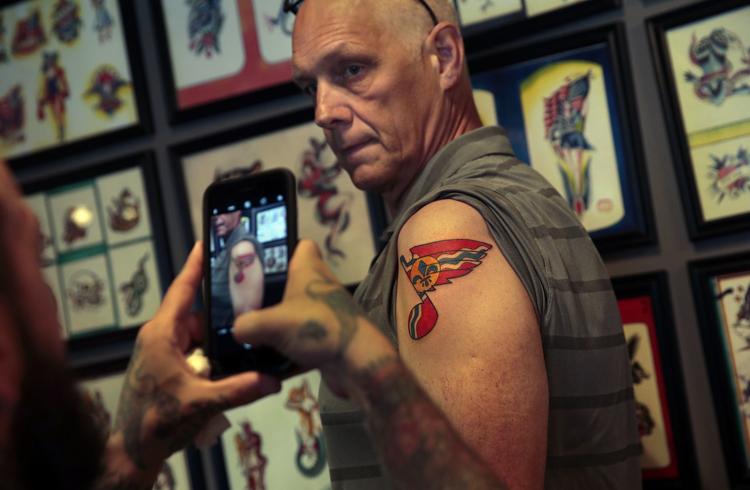 Tattooing worthy of the trophy