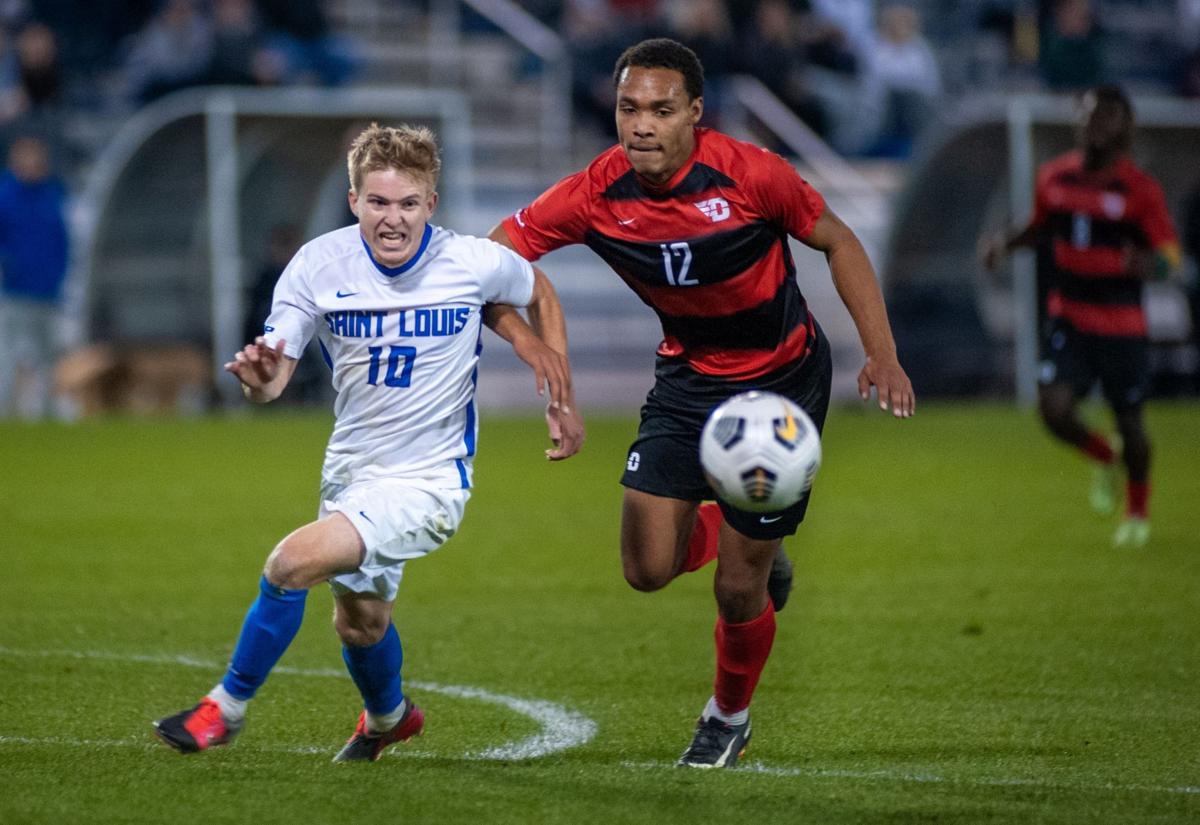 Magnets to the soccer ball and maggots to opponents, these diminutive maestros will make a midfield heist and downfield they'll slice. They'll lure defenders who become unwilling dance partners, soon shooed aside. And then, the No. 10s will make that final touch, be it a pass or a shot that's as beautiful as it is cold-blooded.
Diego Maradona. Lionel Messi. Landon Donovan.
And in college soccer this year, there's the 5-foot-7, 140-pound Johnny Klein of St. Louis University.
He wears No. 10 for the Billikens. He leads the nation in assists.
"You talk about 10-shirt who works!" said Bill McDermott, the former SLU player known around town as Mr. Soccer. "So much running and work during the course of the game. He is nonstop."
For the first time since 2014, the Billikens are back in the NCAA Tournament, thanks in part to the player with No. 10 on his back. And the Billikens are No. 10. As the 10th overall seed in the tourney, they'll host a second-round game on Sunday following an earned bye.
It was surprising that SLU wasn't seeded higher, considering, well, the team hasn't lost a game. At 14-0-4, the Billikens were ranked eighth in the coaches poll and No. 2 nationally by Top Drawer Soccer. But in a way, this seeding slight might be just the right chip on their shoulder.
Though Klein plays with a perpetual chip on his shoulder.
"I've probably always been one of the smaller players on the field, to be honest with you, but I just have to make up for it in other areas, and one of those is working hard," said Klein, whose father, grandfather and great uncle all played for the Billikens. "My dad has ingrained (hard work) in me, and I do take pride in that. There's something about, like, St. Louis workers when they play soccer.
"Even look at Josh Sargent in the Premier League. Everyone talks about his defensive work rate. He's a center forward, but everyone's like, 'Oh, that guy worked so hard on the defensive side of the ball.' So there's something about St. Louis soccer players — they're just hard workers."
But that's the thing — Klein makes the hard work seem seamless. He's in such command out there with his quick feet, maneuvering around bigger defenders, sometimes two at a time. I'd watched some SLU games online and was excited to meet Klein on Monday, if only for the rare occasion to interview an athlete who's actually my height (though I've sure got him beat in weight). Klein is one of the players who have rejuvenated this storied program. Consider that he's got 15 assists in the 17 games. And he's booted four goals with his boot, to boot.
He's a playmaker. Teammates feed him the ball. He's like one of those pieces in a pinball machine that sucks up the ball and shoots it some crazy other direction. But his touch is deft (even with his left!). He often finds not just an open player — but the right open player. He's SLU's point guard. He's Yuri Collins in cleats.
And Klein can change direction, sometimes with a misdirection, to create space where there wasn't any. Without the ball, he runs pretty routes to receive deep passes, such as in the game against George Washington. Incidentally, that game he tallied a hat trick ... but of assists. He's called upon to take free kicks and corner kicks with his superb service. And while he might not win many battles in the air, his ground attack is relentless. As are his attacks on dribblers.
"He's like a little gnat in there — very bothersome for other teams," said SLU teammate A.J. Palazzolo, a St. Louis native. "Defensively, he wins a lot of balls for us and, you know, works his (butt) off. And on the other side of the ball, his passing and finishing, in all aspects I think he's one of the top attacking mids in the nation. I don't know if he gets enough recognition for what he's done so far this year, but we need him to keep playing well, because he's a huge part of this team. ...
Kevin Kalish, the SLU soccer coach, gushed about Klein's fitness and finishing. Kalish said even his mom's favorite player is Johnny Klein. Kalish is originally from St. Louis, and before he coached the program and played for the program, he was a young fan of the program. He'd go to SLU games at the Soccer Park, back when it was a grass field. And one of his great childhood memories came courtesy of a SLU soccer great — who stood just 5-foot-8 — and wore No. 10.
"I remember Tim Strange scoring an unbelievable left-footed strike from, I want to say, 20-23 yards out," Kalish said. "You look up to that, right? You want to play for SLU. You want to wear the jersey and be part of the tradition and history."
And now, the newest No. 10 has Kalish's Billikens in the NCAA Tournament.
Photos: SLU soccer wins A-10 tournament
Duquesne vs St. Louis University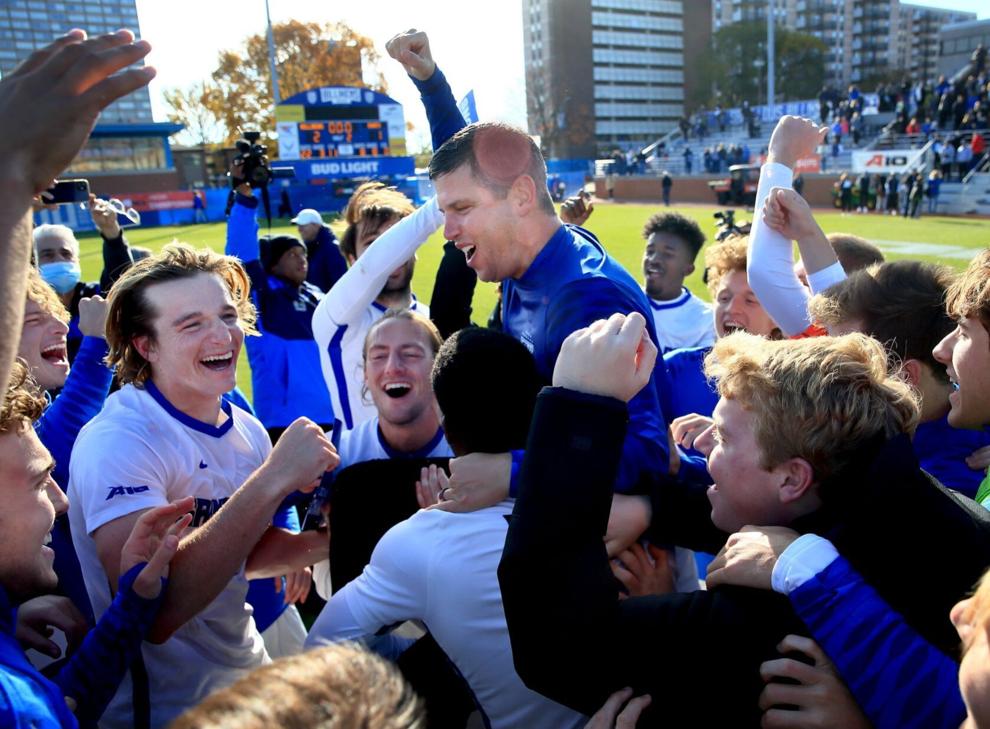 Duquesne vs St. Louis University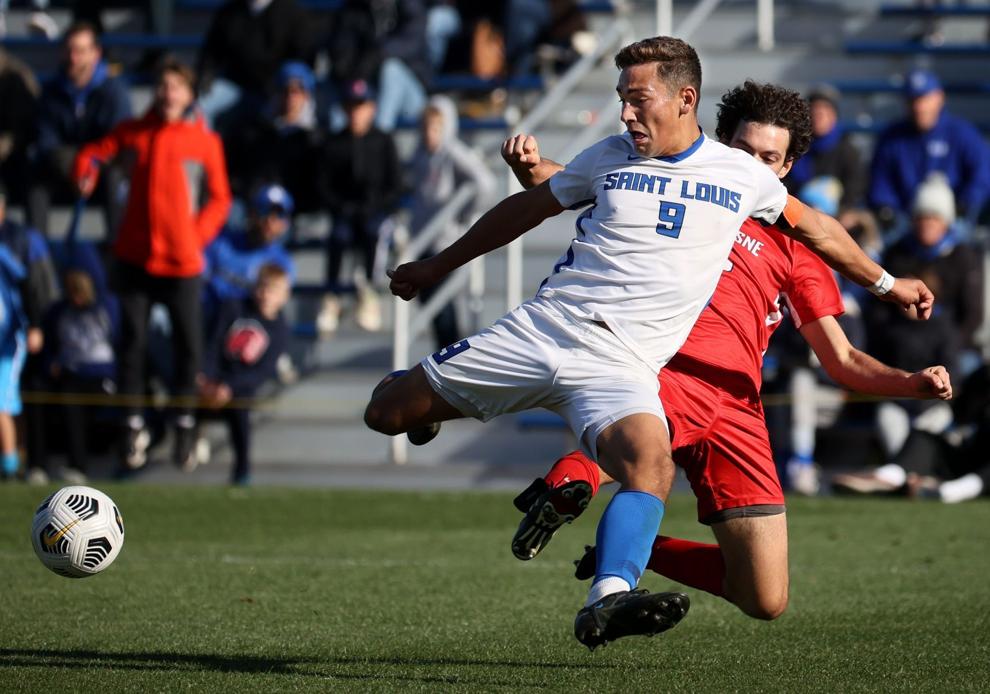 Duquesne vs St. Louis University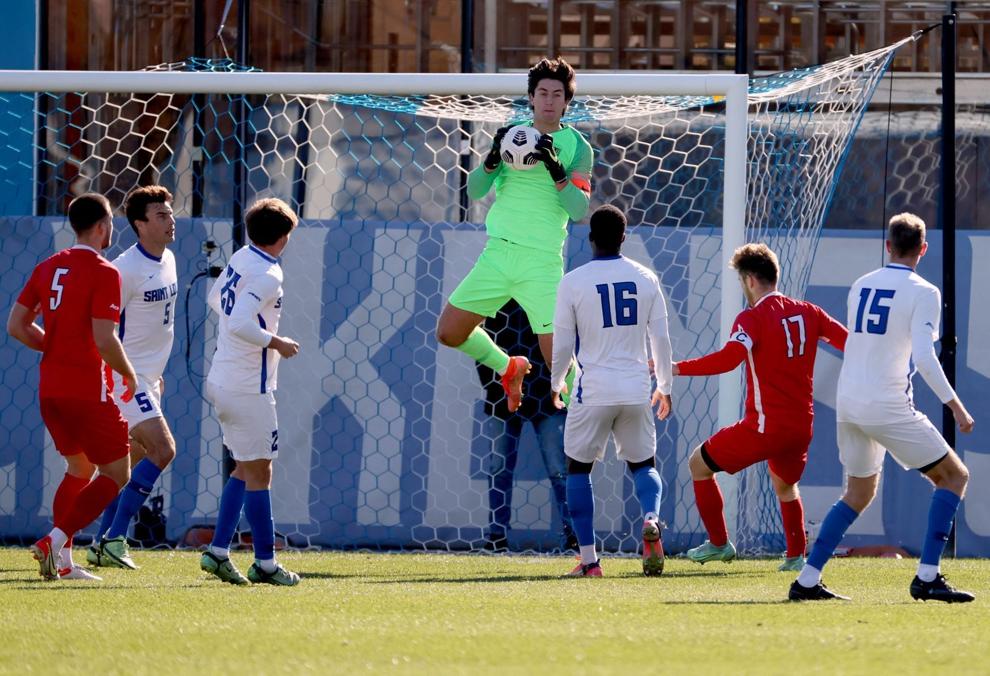 Duquesne vs St. Louis University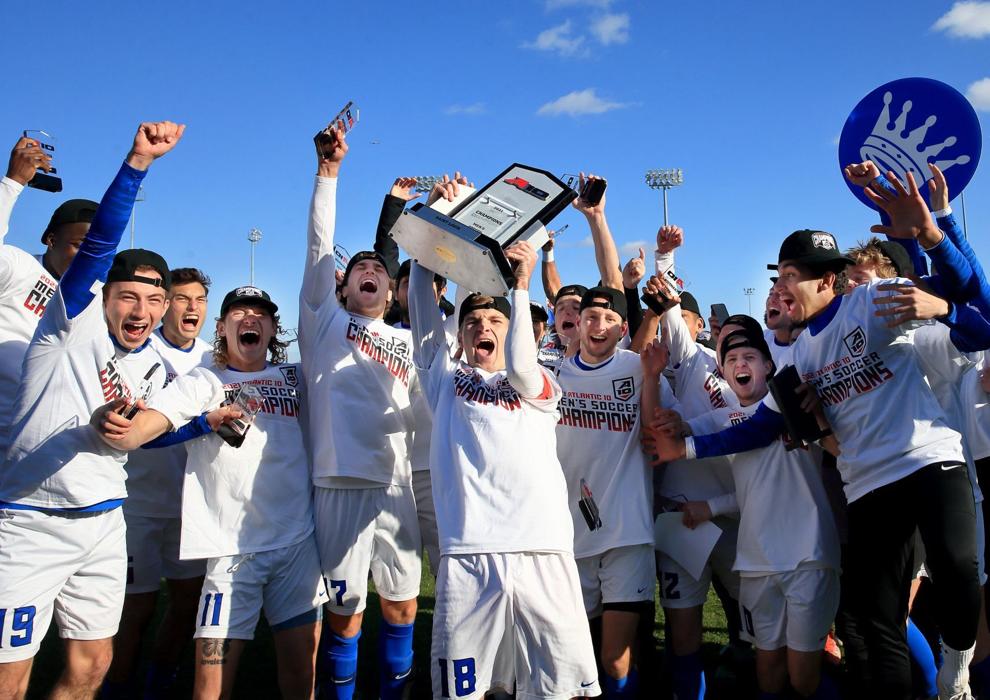 Duquesne vs St. Louis University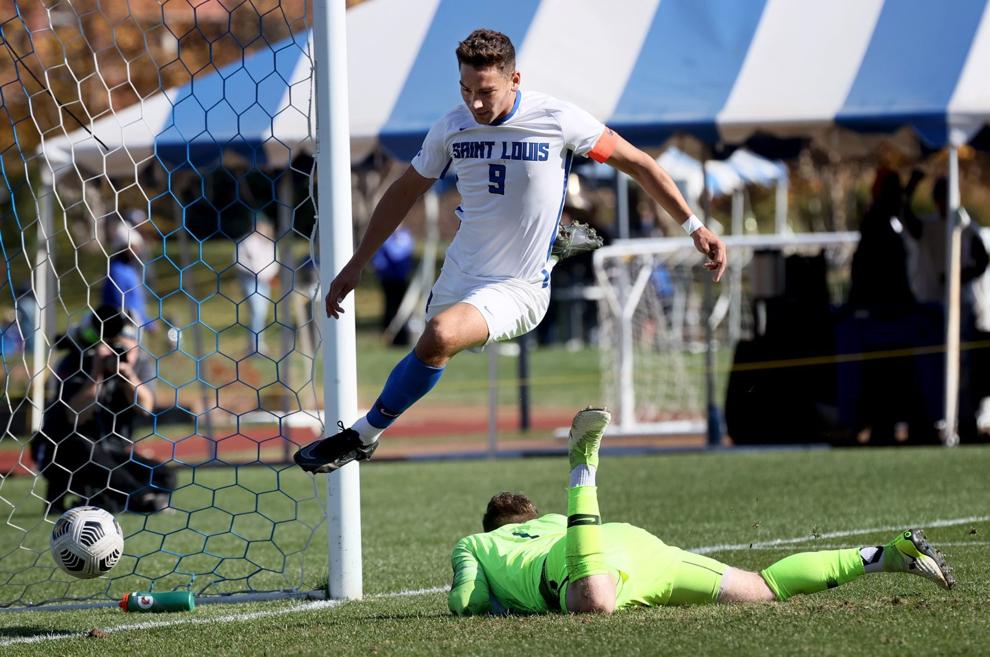 Duquesne vs St. Louis University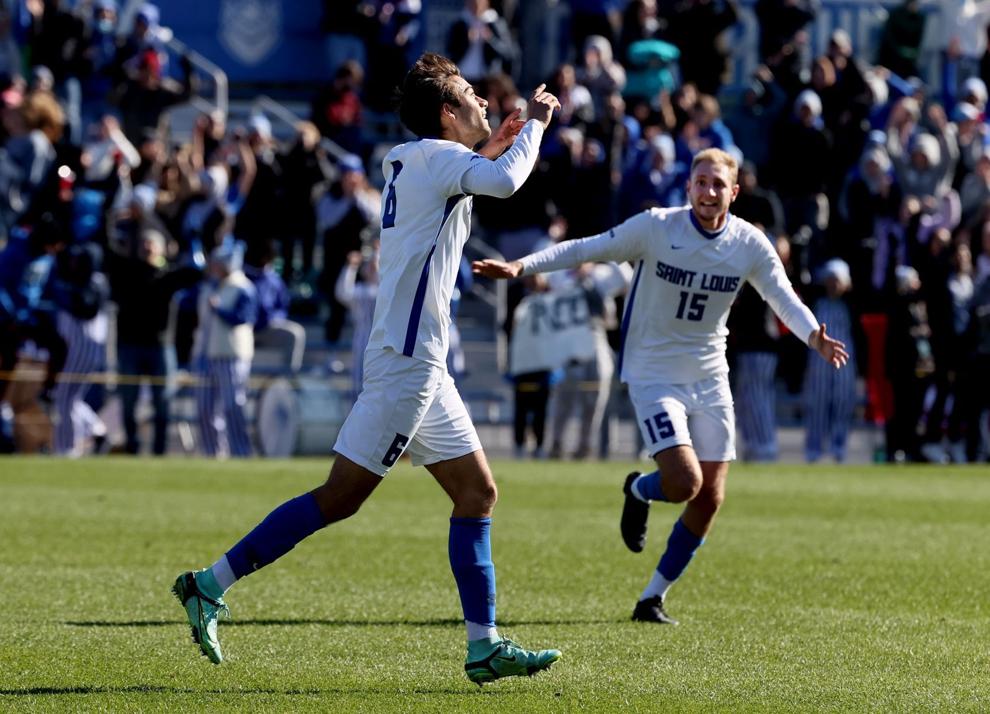 Duquesne vs St. Louis University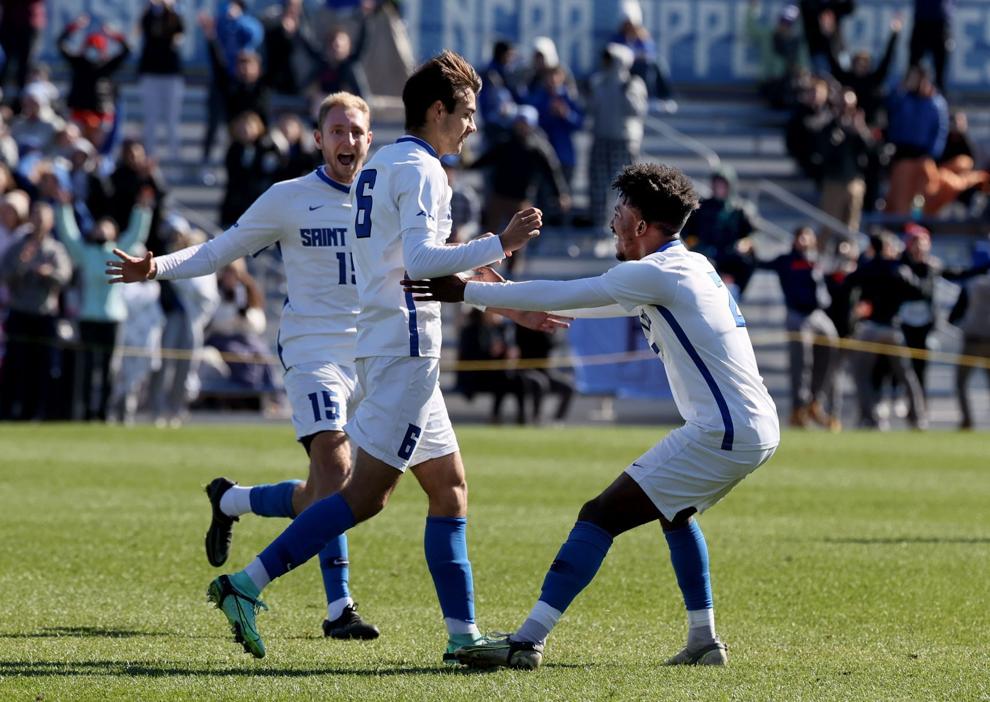 Duquesne vs St. Louis University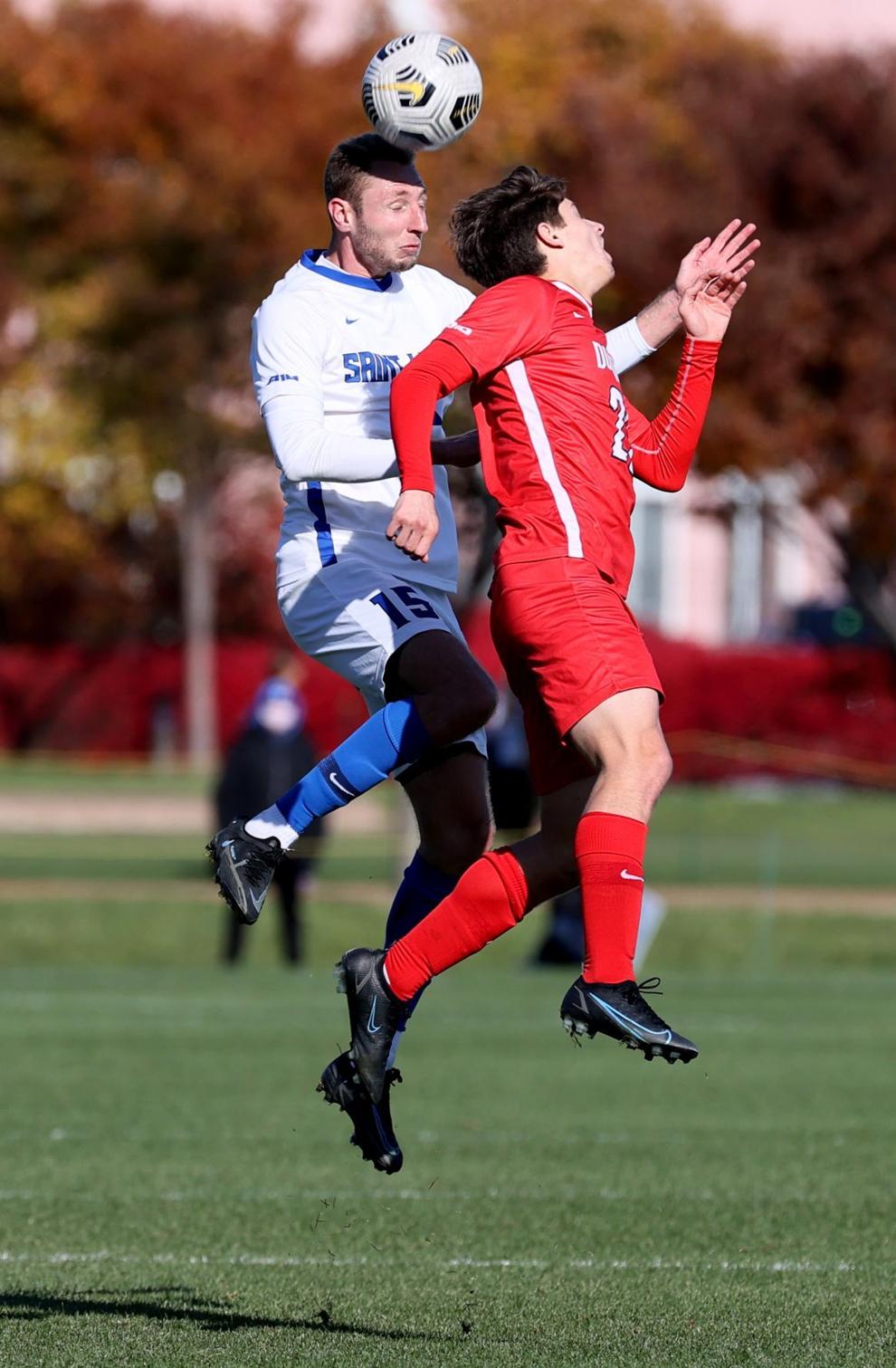 Duquesne vs St. Louis University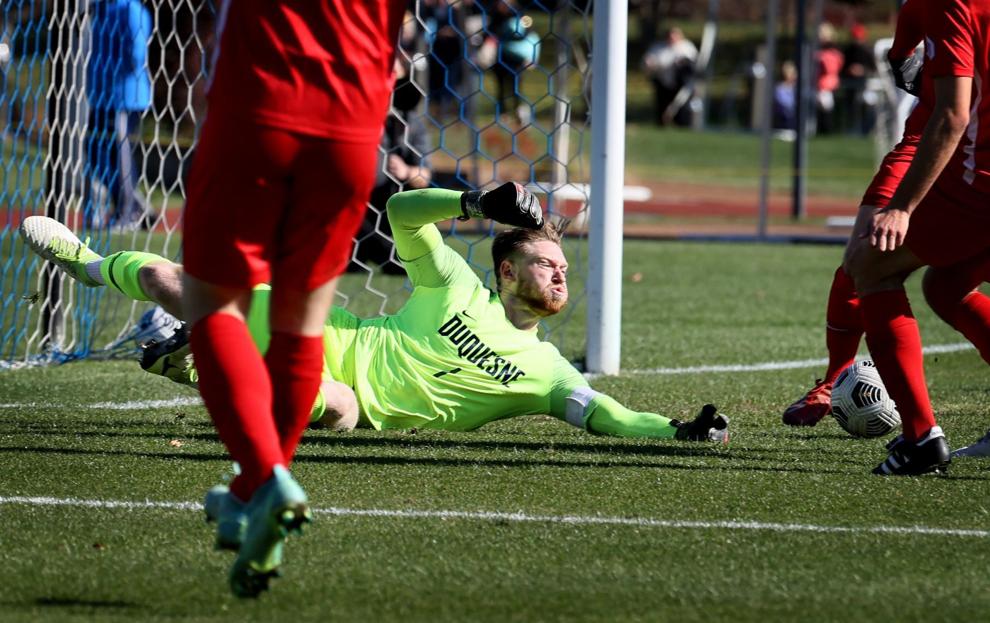 Duquesne vs St. Louis University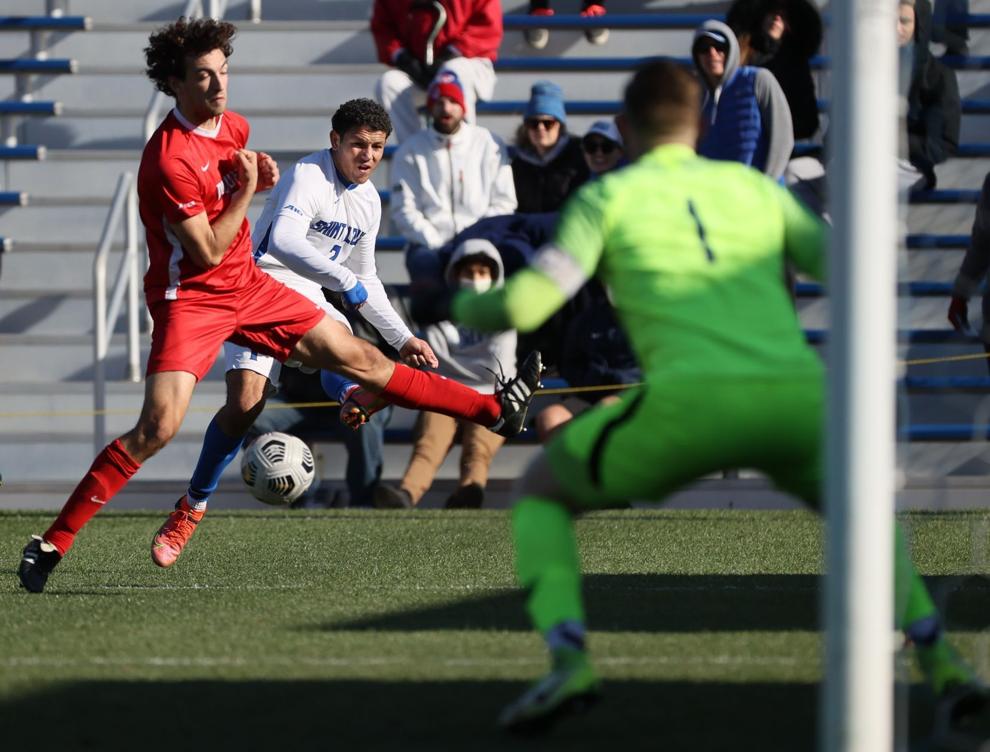 Duquesne vs St. Louis University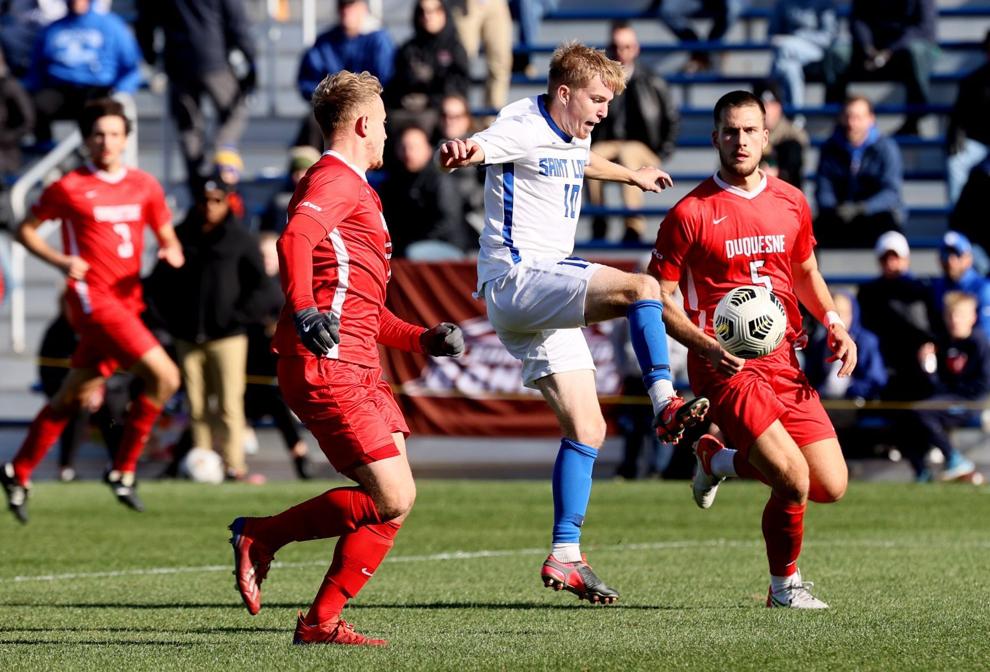 Duquesne vs St. Louis University