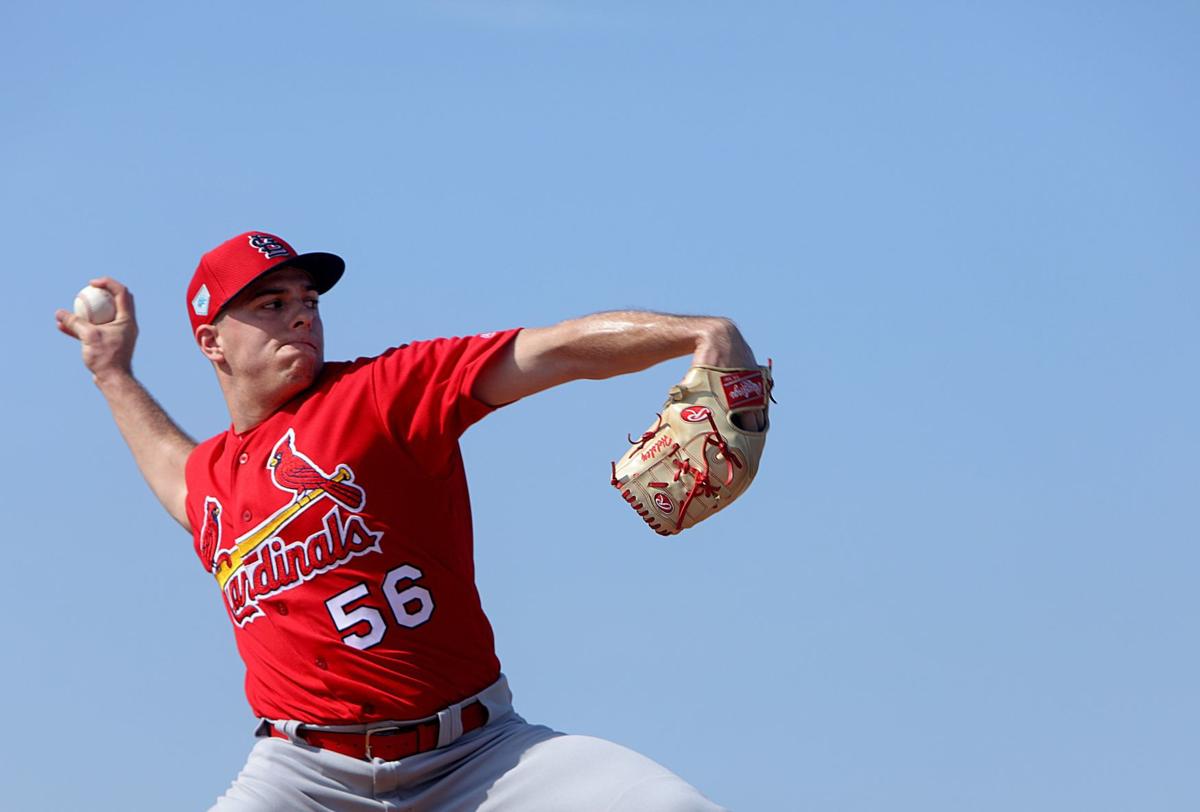 JUPITER, Fla. • He put up two zeros on the scoreboard … and then proceeded to put two zeros on the scoreboard.
"You could see it in his eye," Cardinals catcher Joe Hudson said Saturday. "He was laser-focused today."
Reliever Ryan Helsley hit 100 miles per hour on the Roger Dean Chevrolet Stadium radar gun in his first game competition since August. And also – he pitched two scoreless innings.
He was superb, striking out three batters and could've had a fourth. Helsley appeared to pitch strike three to Miami's stud prospect Victor Victor Mesa, but umpire Angel Hernandez called it a ball (the batter grounded out on the next pitch).
The 24-year-old Helsley pitched the seventh and the eighth in the Cards' first Grapefruit League game – an 11-1 win against their Roger Dean roommate, the Miami Marlins.
"It was a lot of fun – I wasn't really going out there trying to throw hard today, I was more excited just to get the opportunity to pitch," said Helsley, who had shoulder issues last season, pitching just once after June 9. "So it felt good to go out there and get one under my belt."
Helsley said he didn't hit triple-digits in any 2018 game action. He had hit 100 in 2016 and 2017.
"I saw the 100 once, which was cool -- I was hoping he would get to 101 and just keep climbing," the catcher Hudson said. "That was fun. Really fun toying with those guys. … From the first pitch of warmups you could kind of feel the – Oh, this is going to be a good day. His command of the fastball was outstanding. He can move it up, down, in and out in the strike zone. And once those hitters were cheating (and anticipating) the 100, then you can spin them, and they're exposed."
Helsley started five games for Class-AAA Memphis last year, posting a 3.71 ERA before the injury. If he keeps pitching like he did Saturday, you'd have to think he'll make his big-league debut in 2019. Maybe the Cards' would even have their "Triple-H" out of the bullpen in the same game – Helsley, Dakota Hudson and Jordan Hicks.
"He clearly executed," Cardinals manager Mike Shildt said after Saturday's win. "I liked his fastball, he had some nice life on it, he had quality pitches down, elevated later in counts. Secondary pitches were sharp when he threw them. Nice sinker when he threw his sinker at 90-91. A lot to like about his outing. … It was coming out easy and nice."
The No. 100 isn't the only number of significance for Helsley. A year ago in camp, he wore uniform No. 88, while this spring, he's No. 56, a big-league number – "It's what I was given," he said. "It was pretty cool to not have a wide receiver number."
One more number to talk about? Forty. As in, Helsley is on the Cardinals' 40-man roster. Meaning he's a phone call away from being a St. Louis Cardinal.
Photos: Cardinals pound Marlins in first exhibition of spring training
Cardinals Marlins Spring Baseball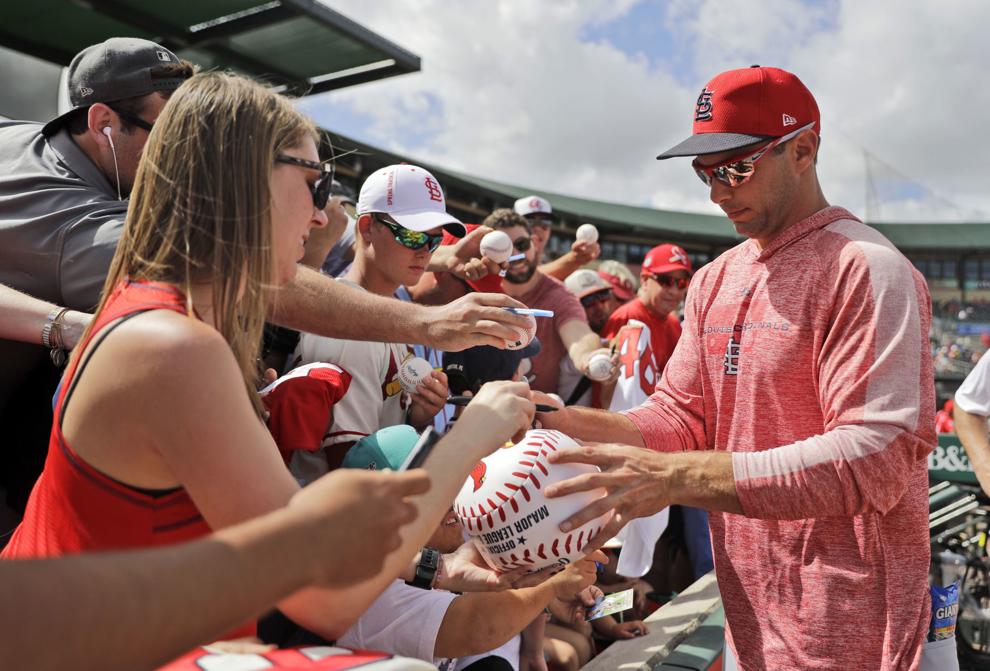 Cardinals Martinez Baseball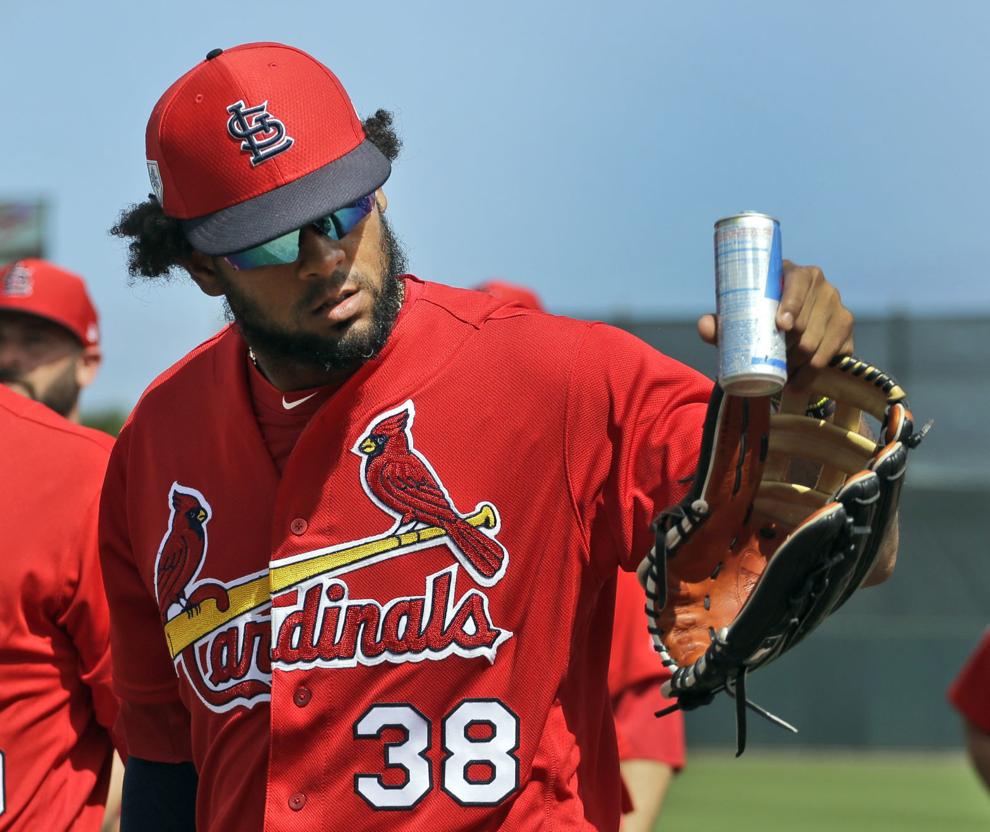 Cardinals Martinez Spring Baseball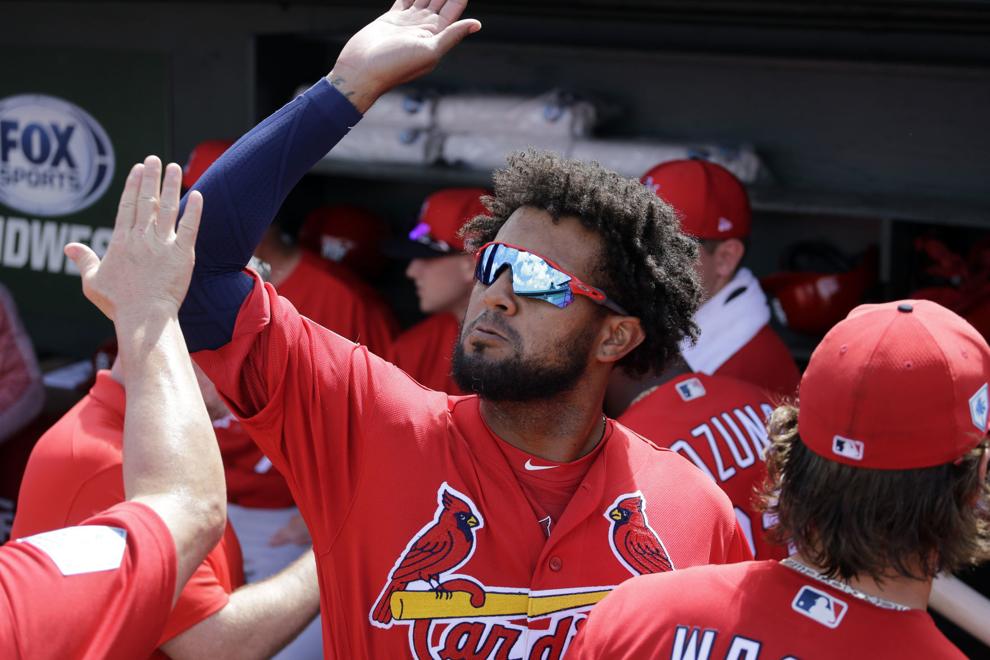 Cardinals Marlins Spring Baseball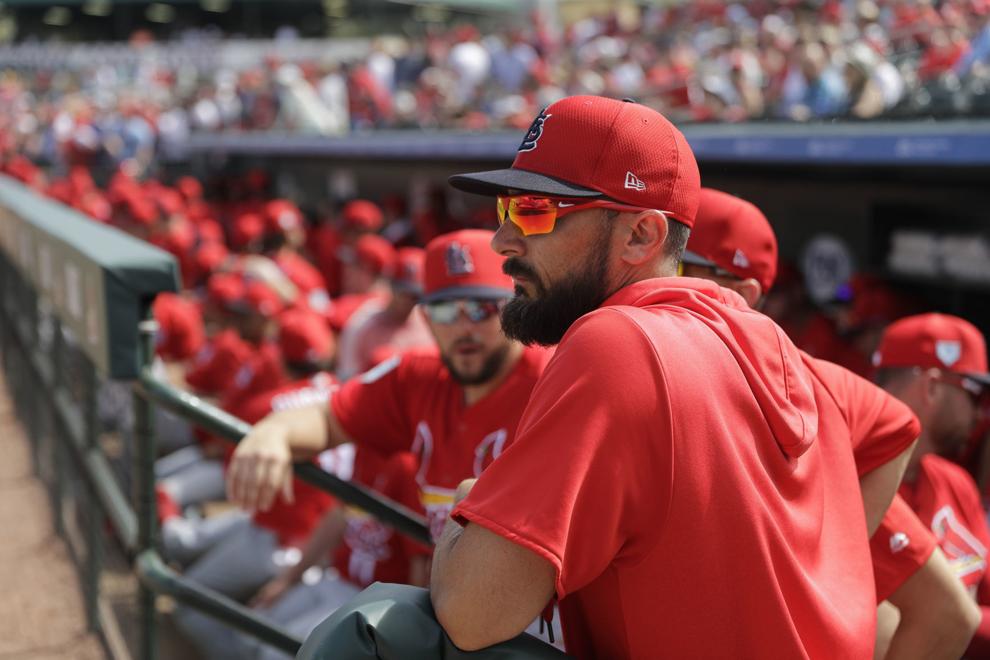 Cardinals Marlins Spring Baseball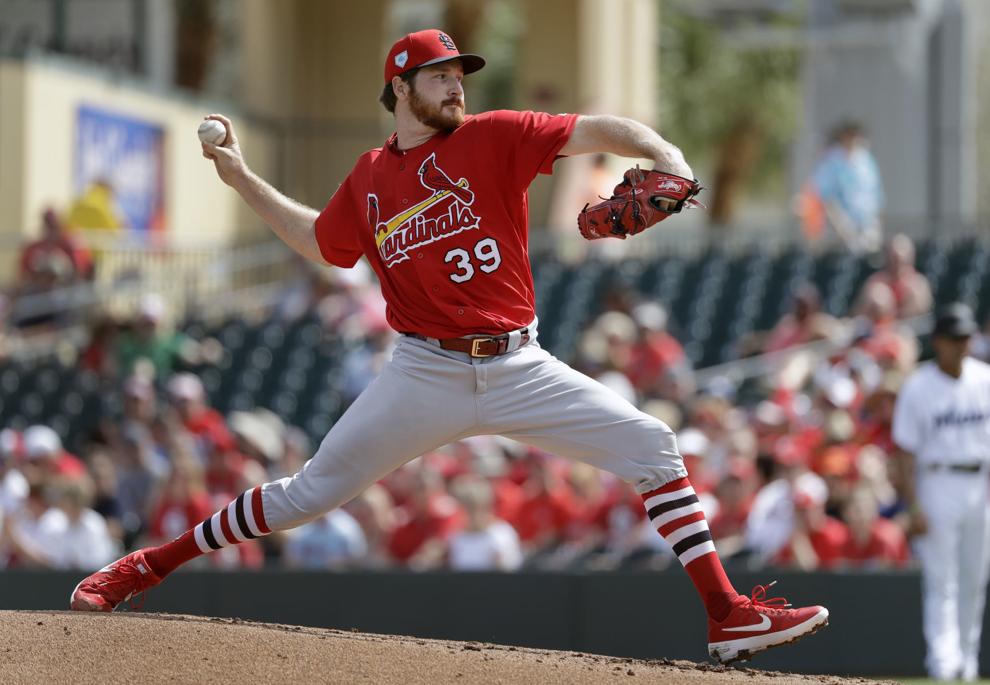 Cardinals Marlins Spring Baseball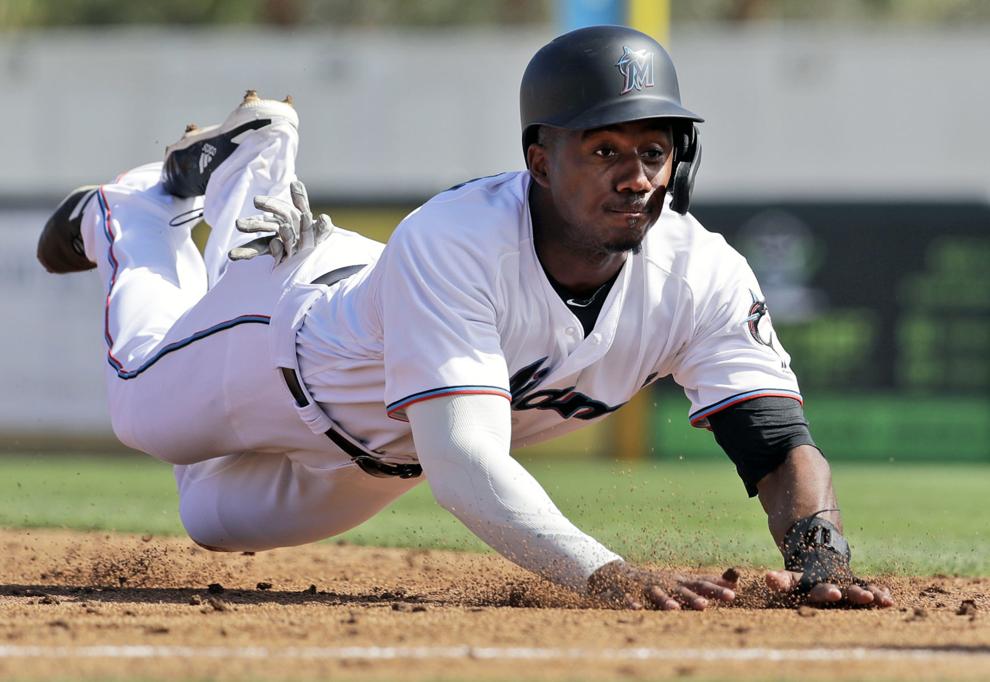 On The Clock Baseball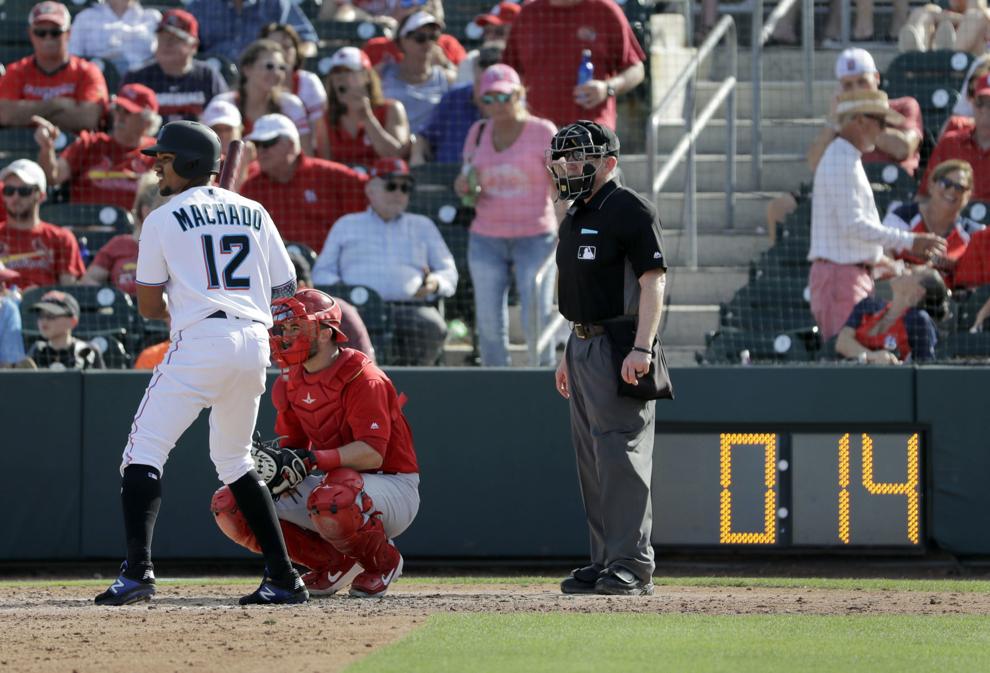 Cardinals Marlins Spring Baseball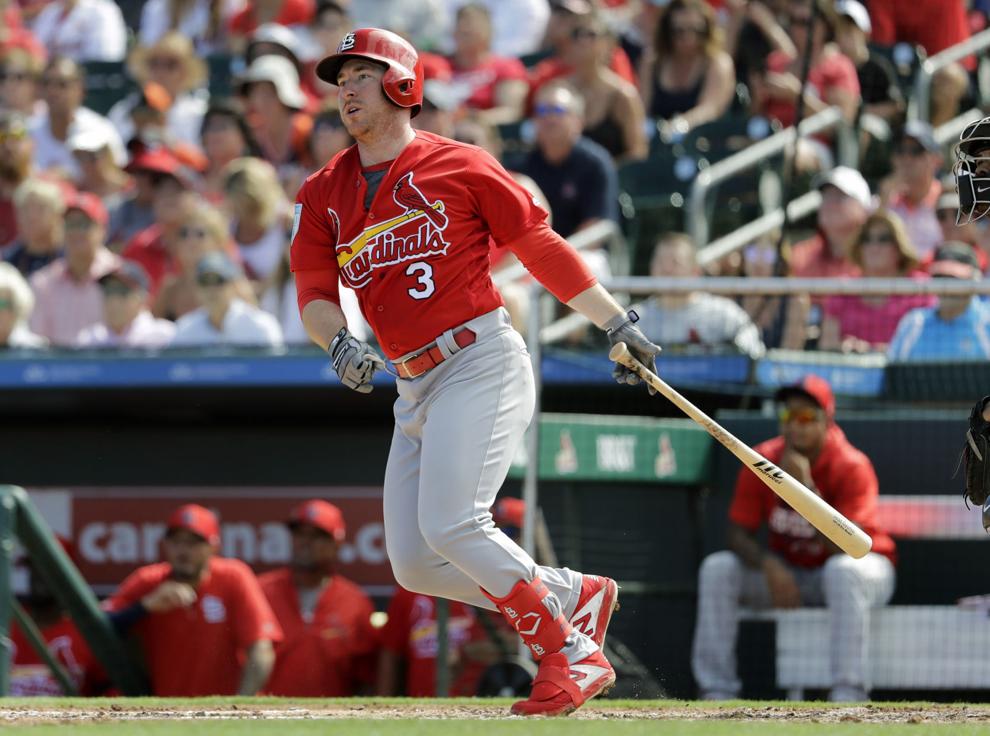 Cardinals Marlins Spring Baseball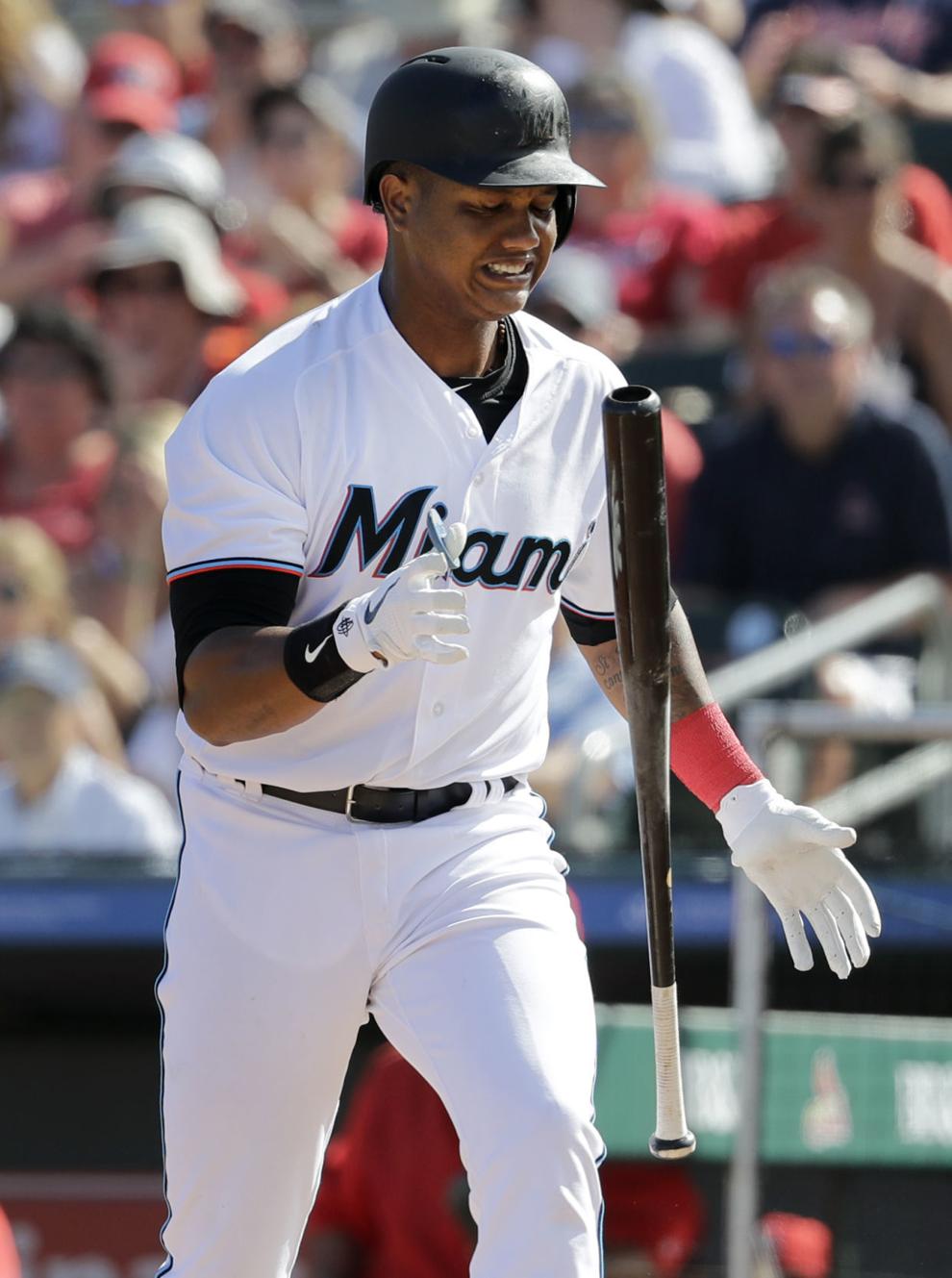 Cardinals Marlins Spring Baseball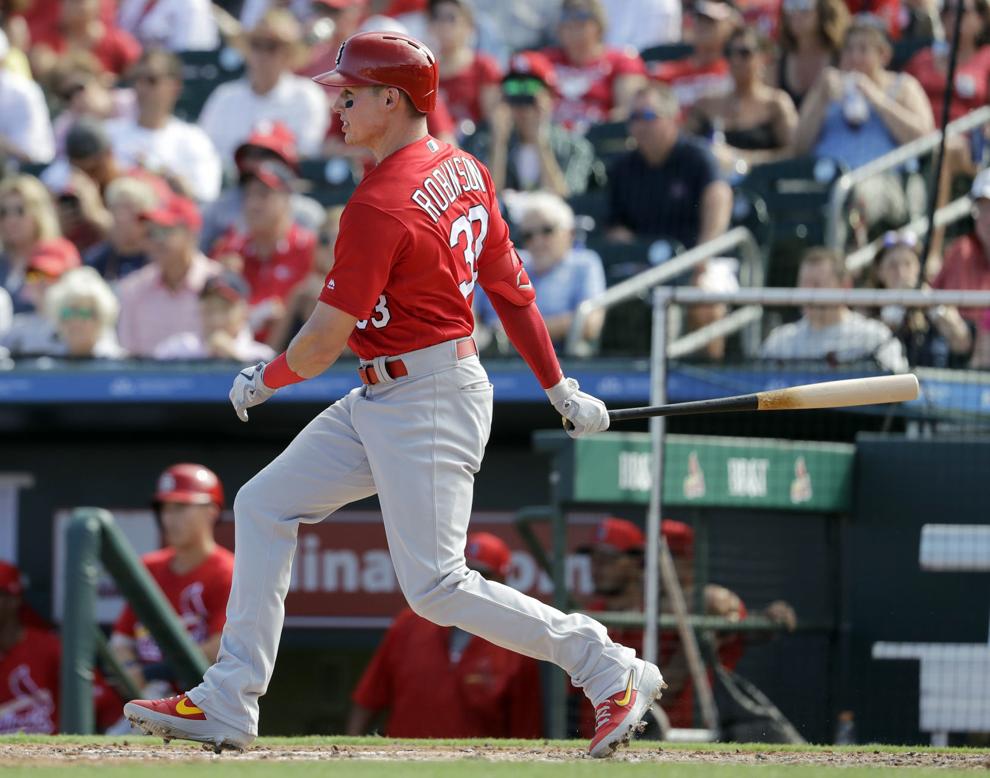 Cardinals Marlins Spring Baseball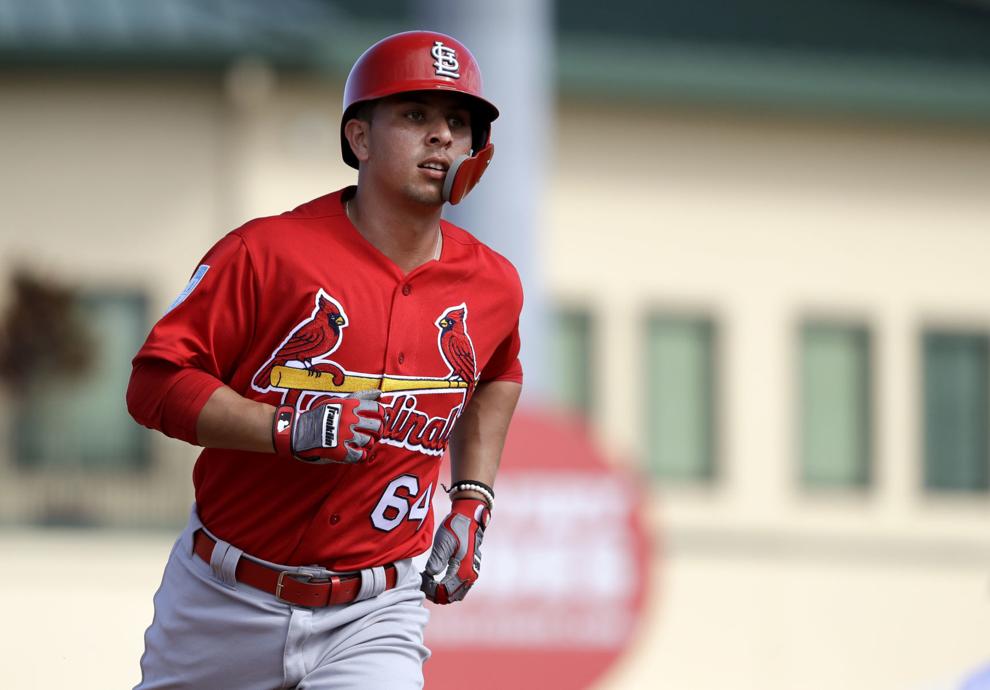 Cardinals Marlins Spring Baseball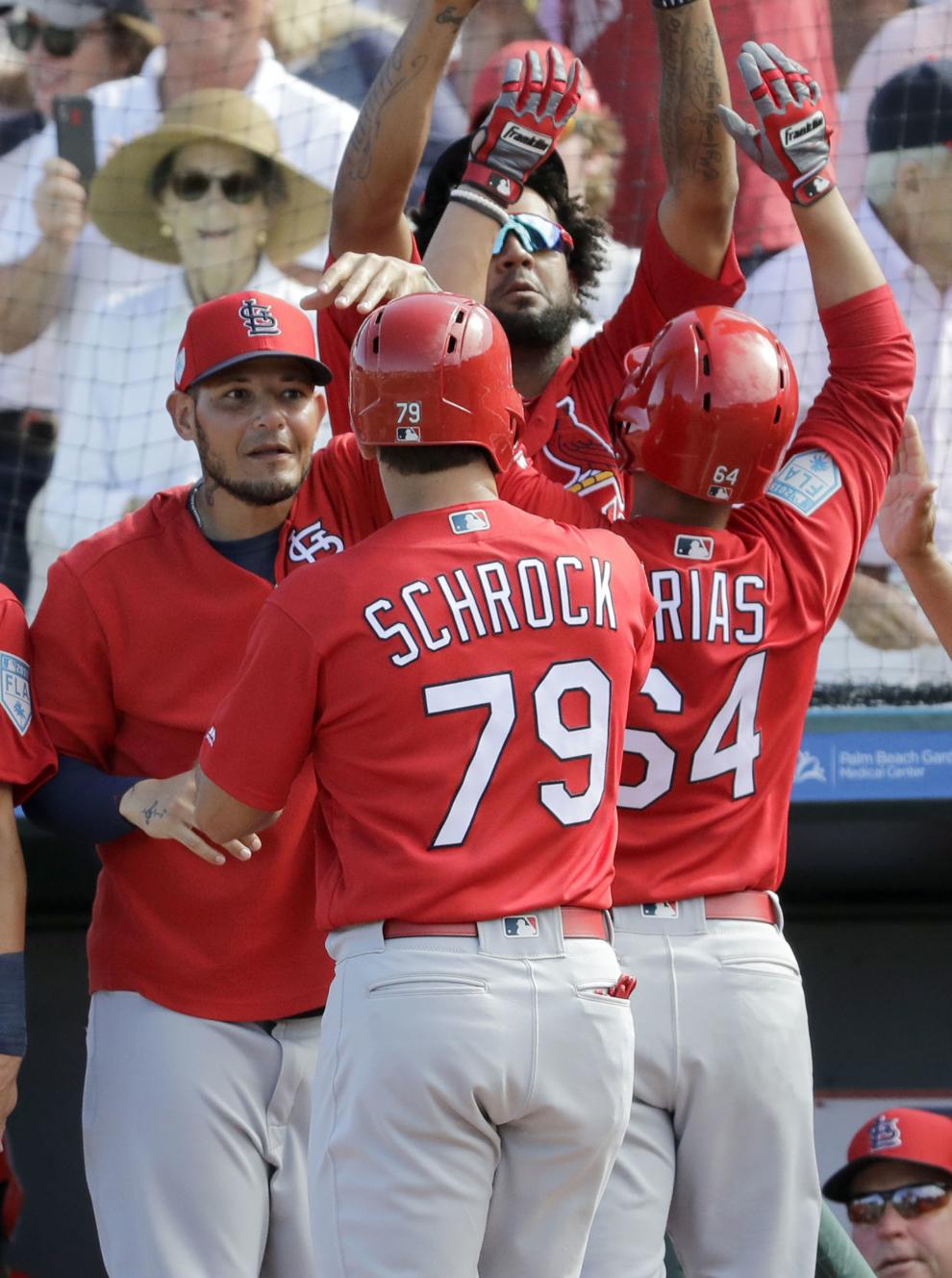 Cardinals Marlins Spring Baseball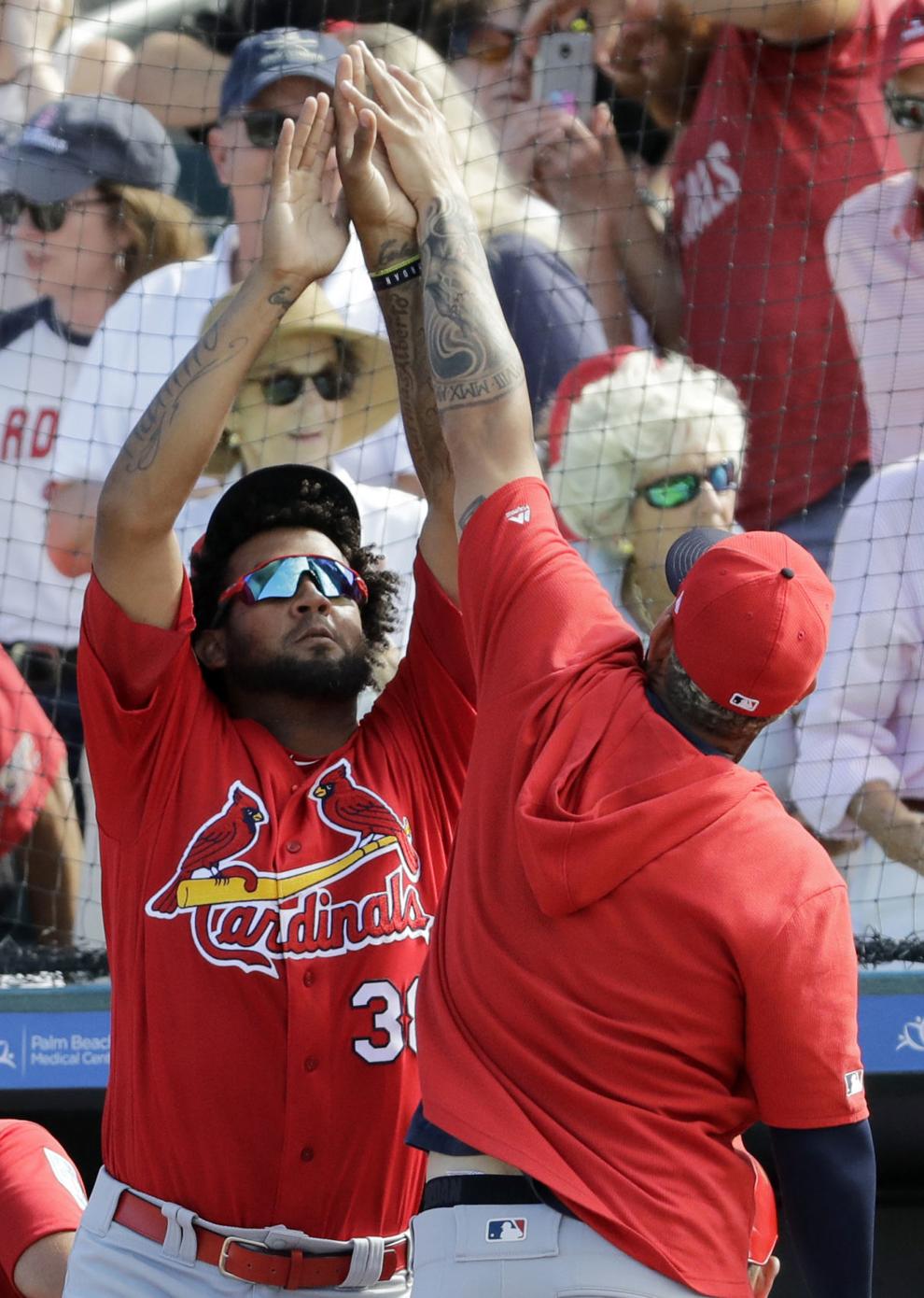 Cardinals Marlins Spring Baseball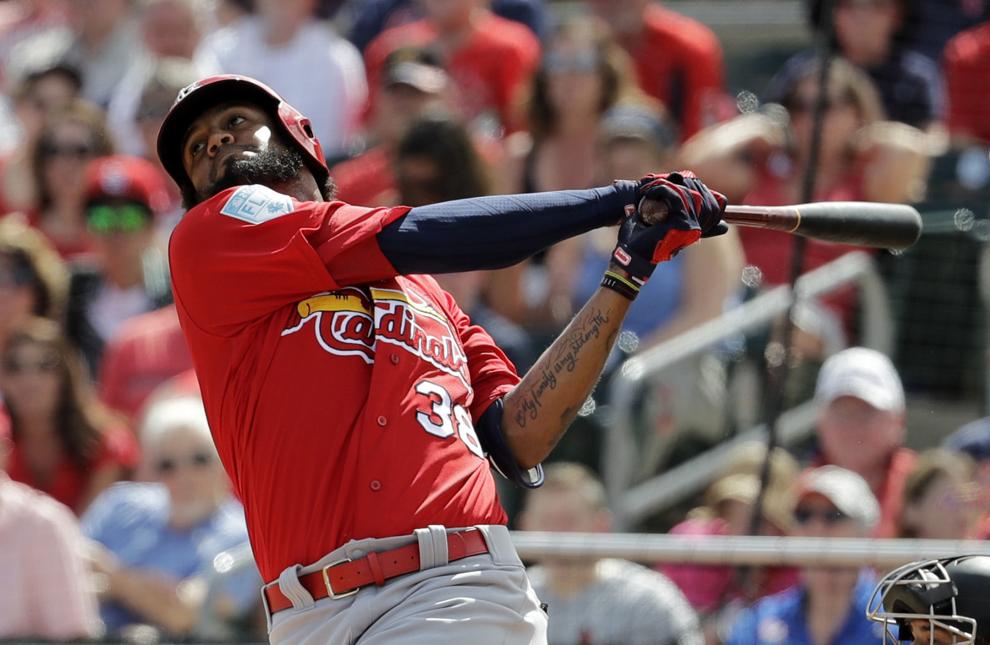 Cardinals Marlins Spring Baseball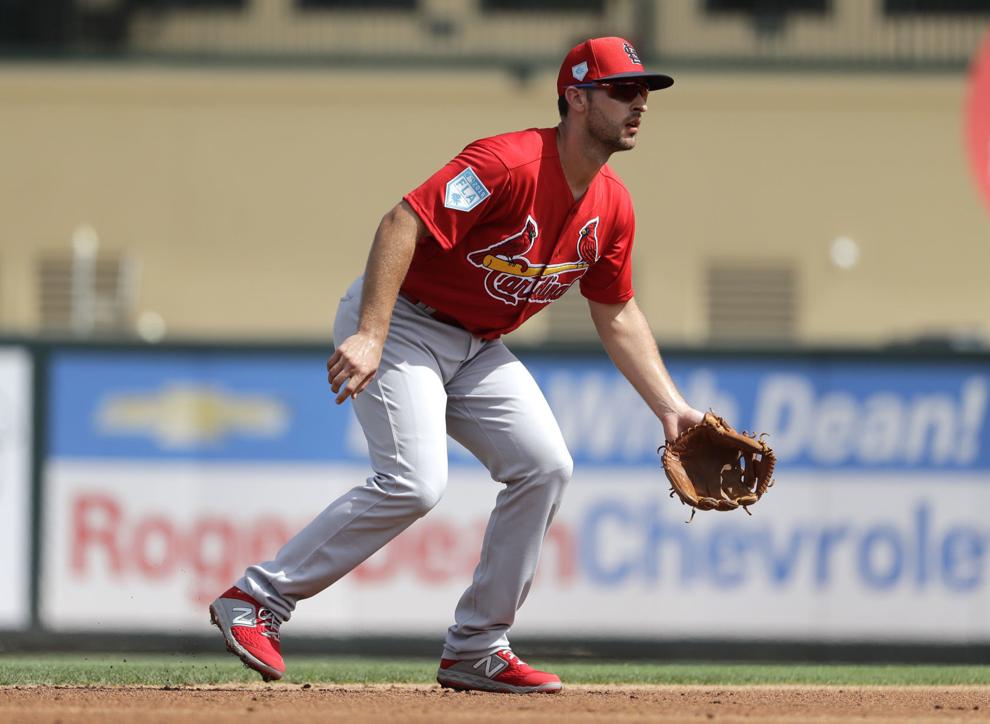 Cardinals Marlins Spring Baseball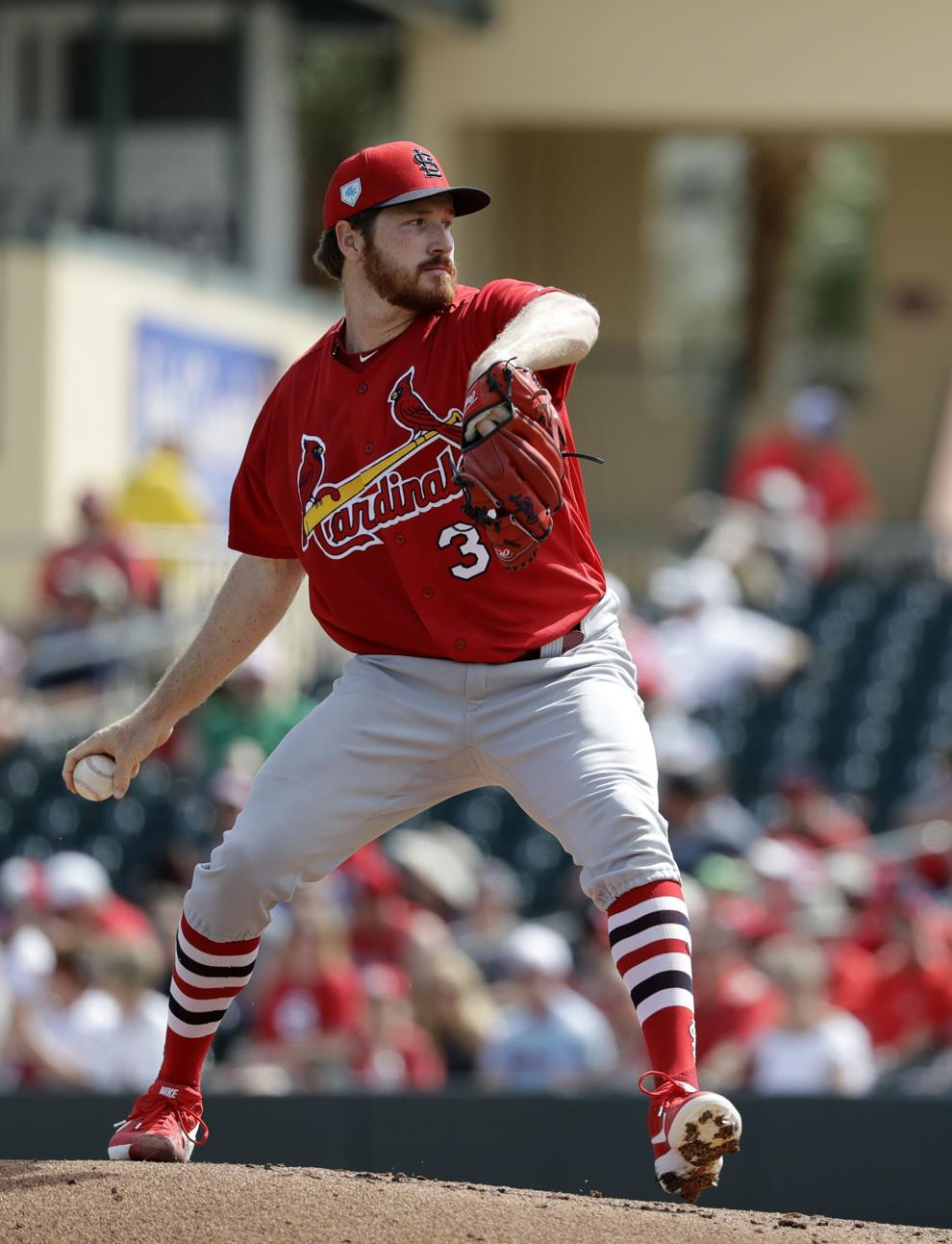 Cardinals Marlins Spring Baseball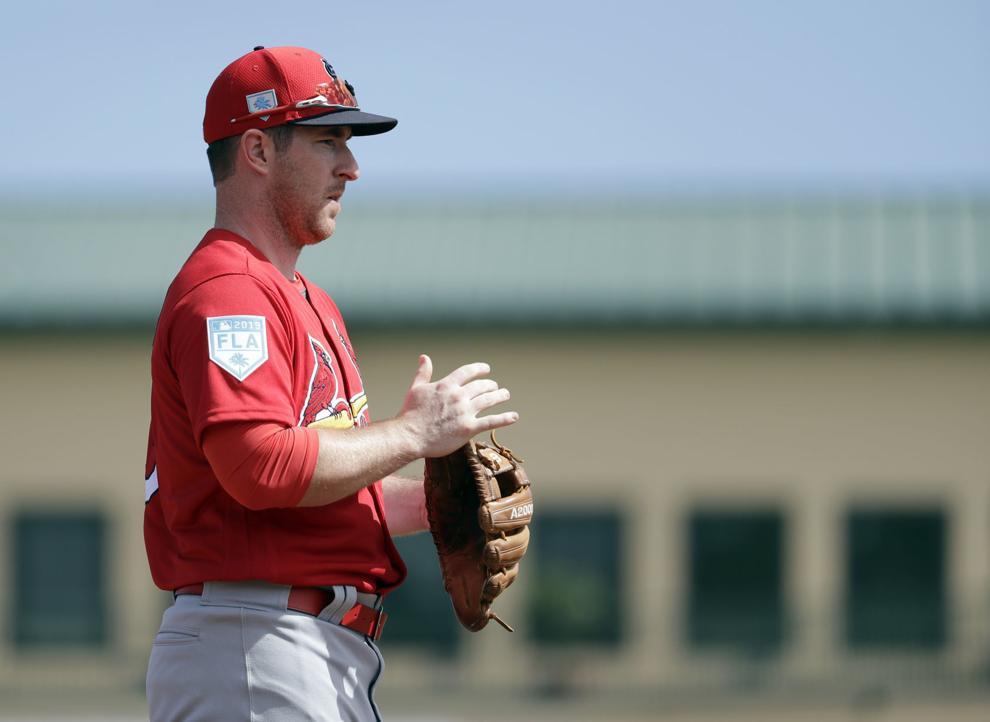 Cardinals Marlins Spring Baseball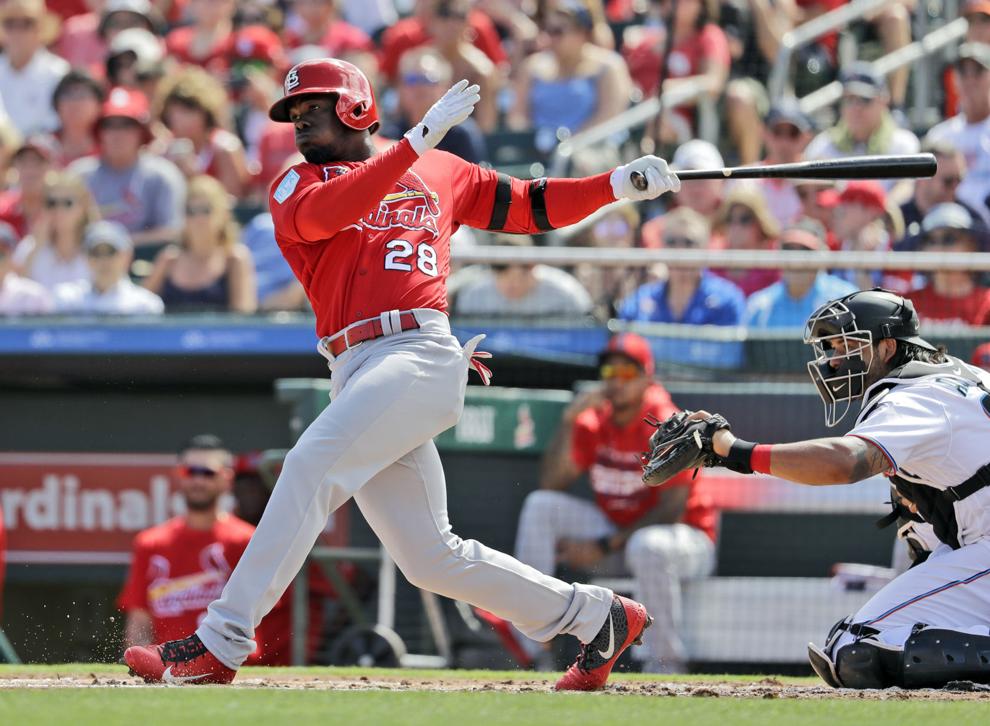 Cardinals Marlins Spring Baseball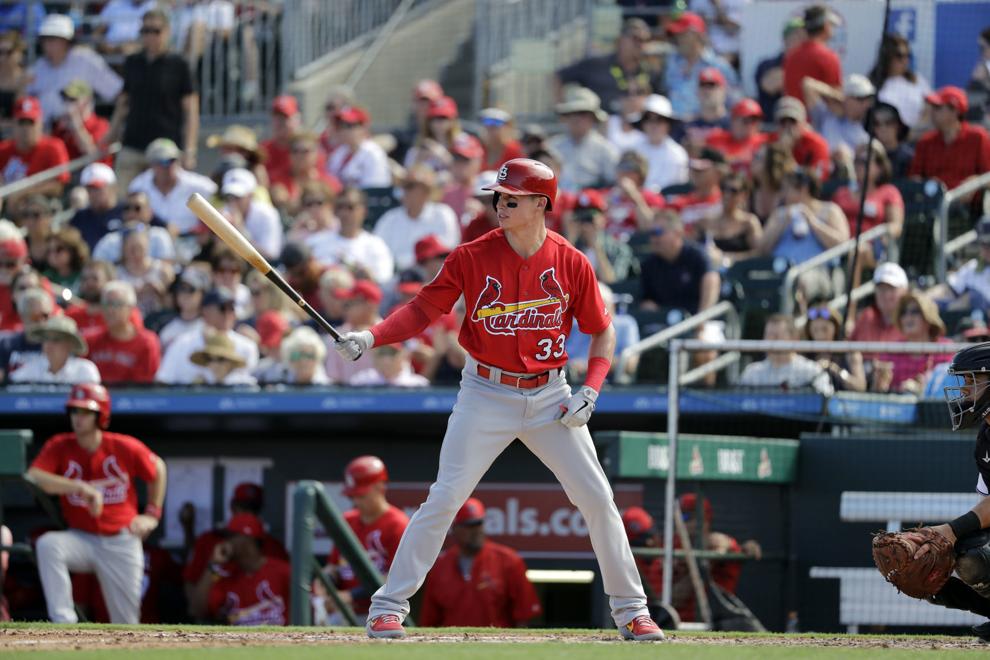 Cardinals Marlins Spring Baseball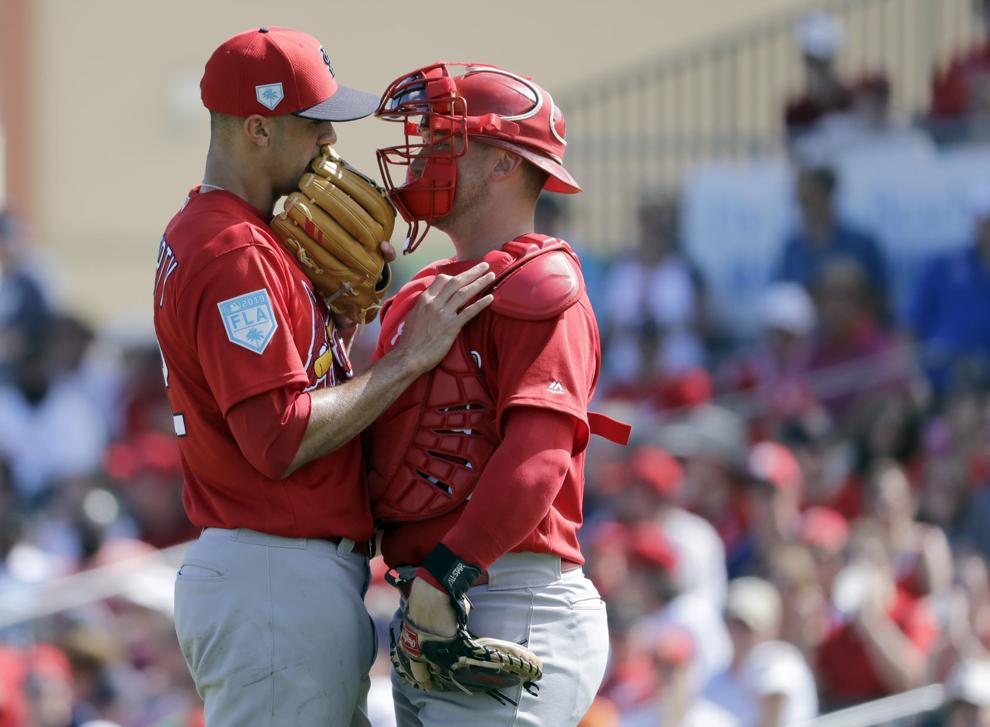 Cardinals Marlins Spring Baseball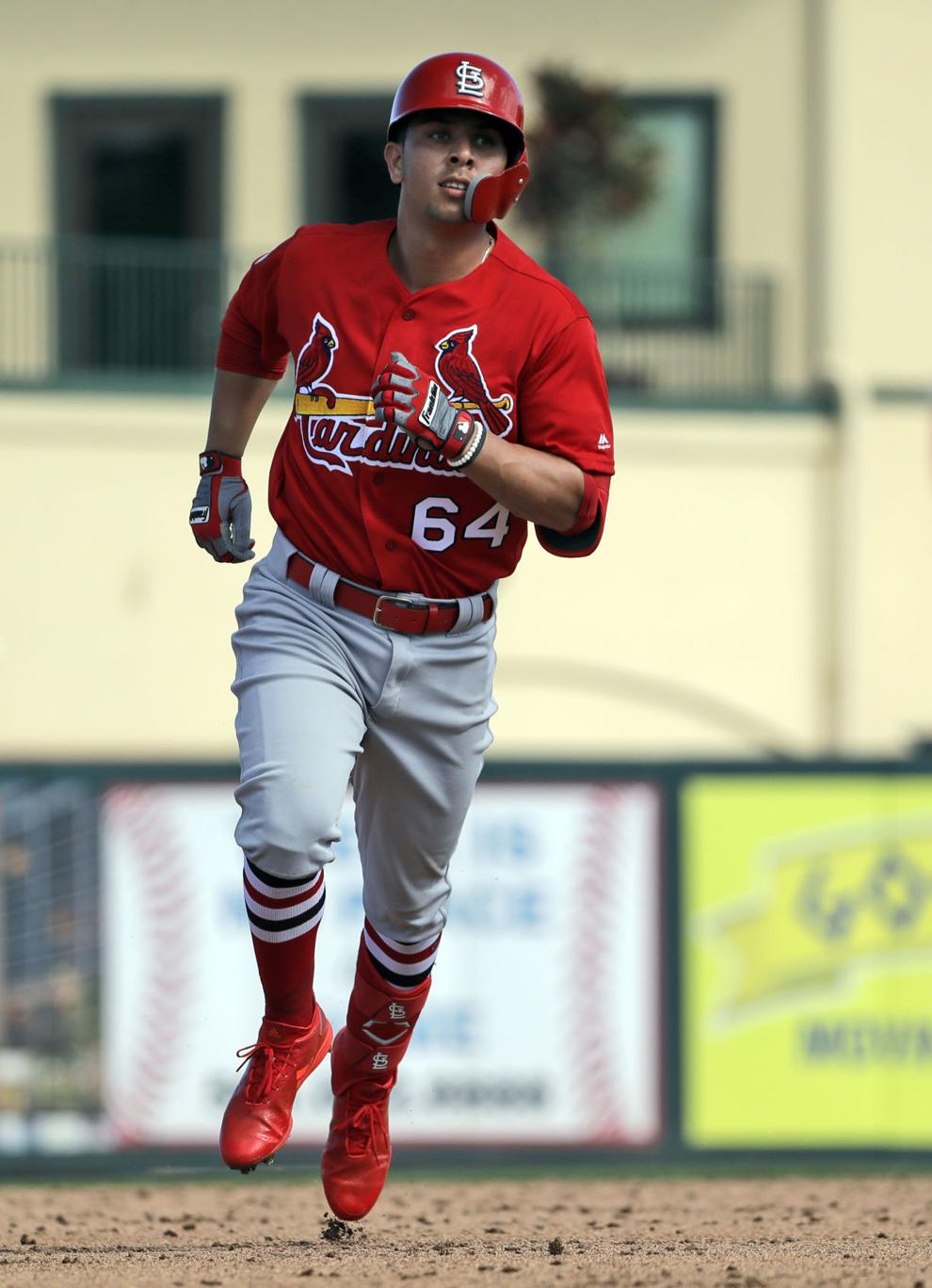 Cardinals Marlins Spring Baseball