ATLANTA — Wednesday's battle wasn't on a diamond; it was inside the ring, and the Cardinals attacked with a brutal bunch of punches, which knocked out Atlanta before it even had a chance to be brave.
Over the generations, the Cardinals have won a lot of things a lot of ways, but they've never won anything like this: with a 10-run, first-inning haymaker, on the road, in a postseason elimination game, against a starting hurler who, in Game 2, pitched seven scoreless innings against them.
The Cardinals have sent a message to baseball and America and surely any other teams left in this tournament: "I hope people realize how good we are," Kolten Wong said. "We never got credit the whole year, but we believed in ourselves."
To be fair, some of us believed the Cardinals were good, but they were an incomplete team without offensive aplomb. Well, it's sure in them, and it reared itself again Wednesday in, oh, only the biggest Cardinals game in a half-decade. Bravo for the bravado. Just like Game 1 here in Atlanta, the Cards attacked and thwacked. Or, in Kolten's words, how did they pull off the historic first inning — the most runs ever scored by any team in the first inning of a playoff game?
"Pressure, pressure, pressure, pressure," said Wong, whose Cards won 13-1 and head into their first National League Championship Series since the Travis Ishikawa series in 2014. "That's what we live by, that's the thing we always say to each other: We don't want to feel the pressure, we want to apply the pressure.
"That's what it's all about, (me) getting Dexter (Fowler) in scoring position with our two best hitters coming up? Not many pitchers are going to work through that. Those guys made them pay. . . . We didn't have any home runs this whole game. We don't live by that, we live by playing the game. Playing the game hard, putting acute pressure on these guys. . . . and these guys broke."
The Cardinals gave the Braves the foam finger.
On the day the Braves didn't pass out their foam tomahawks, in respect to the Cards' Native American pitcher Ryan Helsley — but still played the hell out of the song that inspired chanting and tomahawk-chopping with arms — the Cards stuck it to Atlanta. And from a now-viral postgame toast aired live by Randy Arozarena's phone, manager Mike Shildt unleashed his own version of Craig Berube's confidence-spewing speech to his club. No one got the better of Berube's Blues, and nobody messes with Mike Shildt's St. Louis Cardinals.
And it took 13 first-inning plate appearances to give the Cards the 10-0 lead, as they won 13-1 . . . ending the season for No. 13 Ronald Acuna Jr.
"We're lucky to have (Shildt) . . ." Cardinals pitcher Adam Wainwright said. "You see him manage the game, you see him control a bullpen, you see him stay cool under pressure. He's done all those things really well. . . . We love having him as our skipper, and I love these guys that he's skippering."
What is so funny about the first inning, looking back, is that the Cardinals' strategy was to apply said pressure to manufacture a run. Not necessarily runs, plural. That would've been nice. But as Wong described, after Fowler's leadoff walk, Wong made a sacrifice bunt to get Fowler to second base, with Paul Goldschmidt and Marcell Ozuna coming up. They were, to be honest, the only two consistent hitters in the whole NLDS.
"The thing that sparked (the inning) for us was that a lot of the pitches we swung at the last time, (we didn't this time)," Cardinals bench coach Oliver Marmol said. "Dexter on the leadoff at-bat, staying away from those low sliders was huge for us. That set the tone that we're not going to chase, and you have to come into the zone. And we did damage."
But you were trying to get one run . . . and you get 10.
"I didn't hate it," Marmol said with a smile, drinking a Bud Light in the champagne-soaked visitors clubhouse.
The Cardinals are not afraid. They're way beyond that possibility, after a fight through September, and this first fight in October. The win Wednesday unlocked a next level of Cardinals toughness.
For Yadier Molina, the toughest of the "Hard-inals," the Game 5 victory showed that "we've got heart, we're never going to give up. We prepared ourselves to be in this position. Obviously we had some ups and downs during the season, but that doesn't matter right now. We did it. We won this battle, and it was a battle, because Atlanta has a great team and pitching staff. To score 10 in the first is amazing."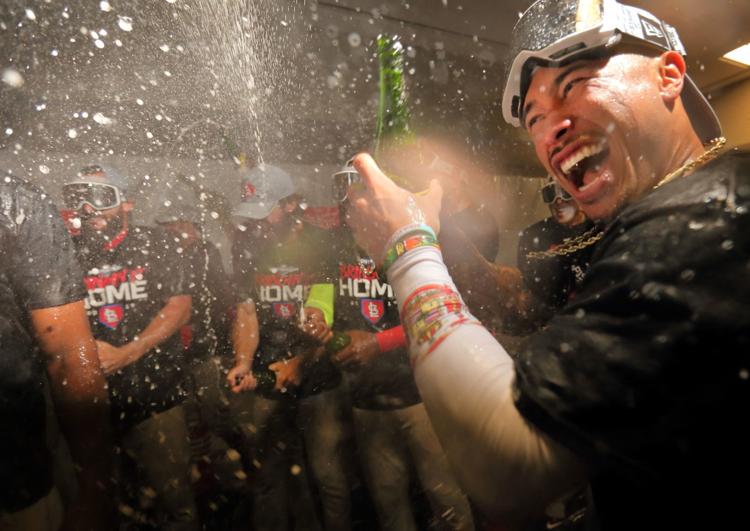 They did it. Down 2-1 in the series, Yadi won them the epic Game 4 in St. Louis. And everyone had a hand in the Game 5 win in Atlanta. While the boxing analogy is apropos, the Georgia native Wainwright had another sport in mind. Asked to describe Game 5, he said: "I've never seen anything like that. That would be like coming down to the last hole at Augusta and you're tied — and you just go and dunk your approach shot from the fairway to win the Masters. That was kind of what that felt like.
"The hardest part that I knew was — that team over there doesn't have a whole lot of quit in them."
At that point, a teammate threw cold beer on Waino's face, and the pitcher yelled: "It's cold on the teeth!"
In the other clubhouse, the teeth had been knocked out.
Cardinals rage for 10 runs in the first on their way to a 13-1 victory in winner-take-all game vs. Braves. The emphatic finish propels the Cardinals into the NL Championship Series vs. Washington with home-field advantage. Games 1 and 2 are set for 7:08 p.m. Friday and 3:08 p.m. Saturday at Busch. 
Cardinals take NLDS, on to the league championship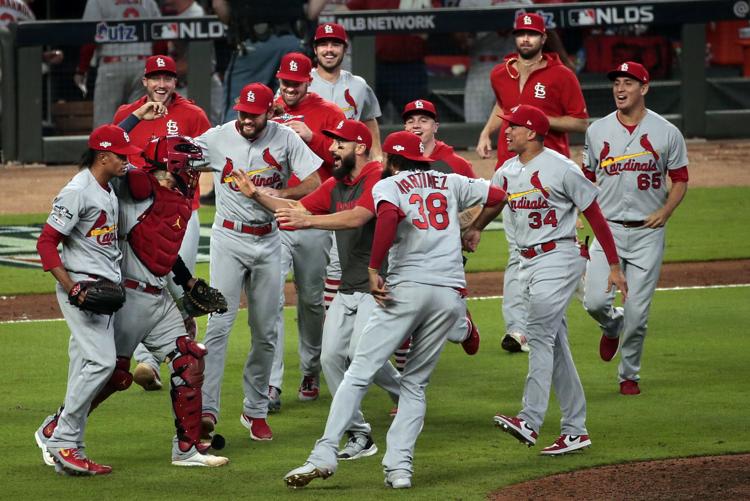 St. Louis Cardinals vs Atlanta Braves, Game 5 NLDS in St. Louis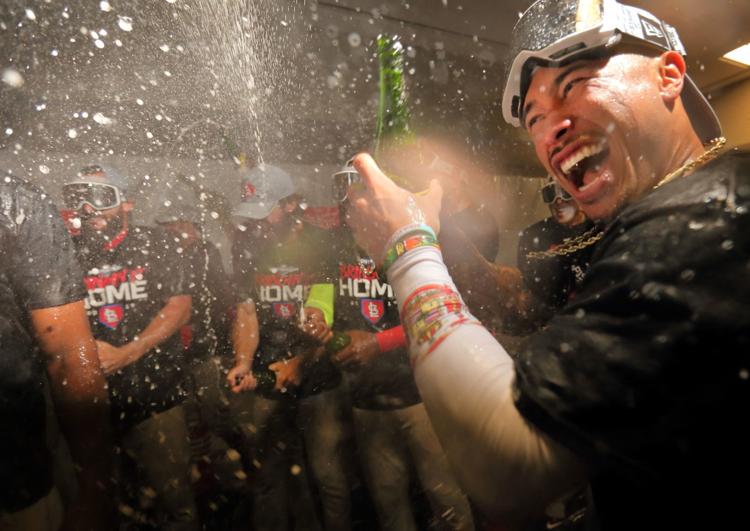 Cardinals take NLDS, on to the league championship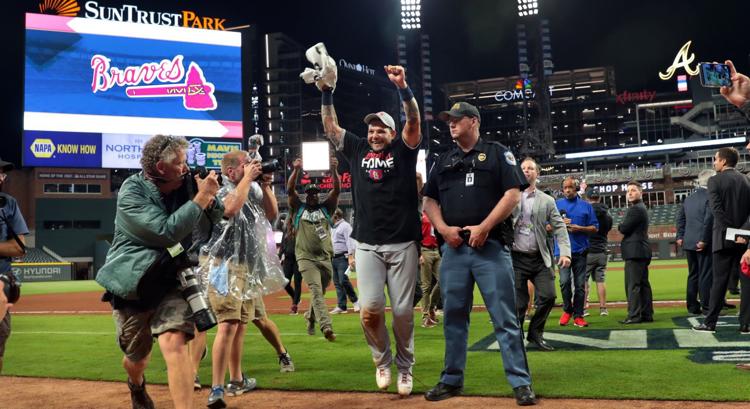 Cardinals take NLDS, on to the league championship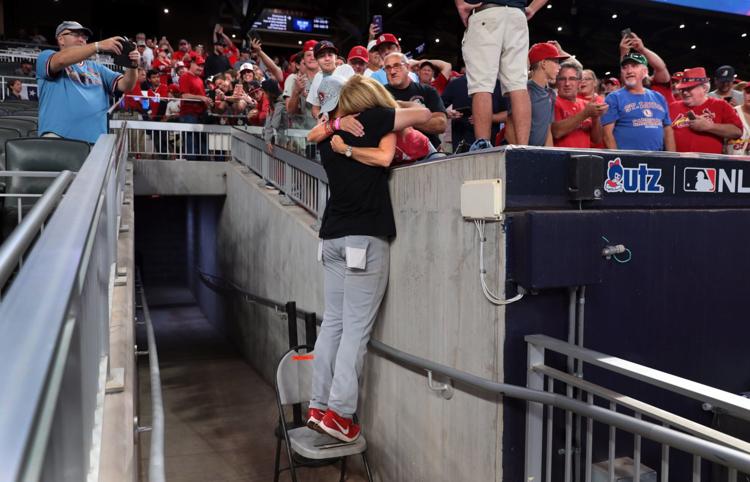 Cardinals take NLDS, on to the league championship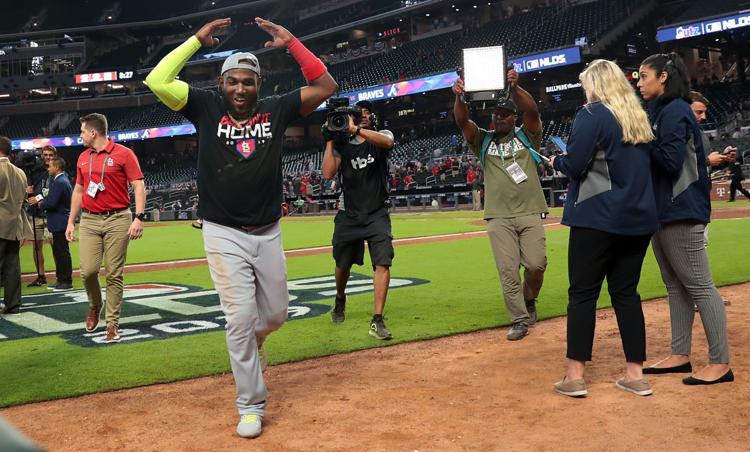 Division Series on the line with Game 5
Cardinals take NLDS, on to the league championship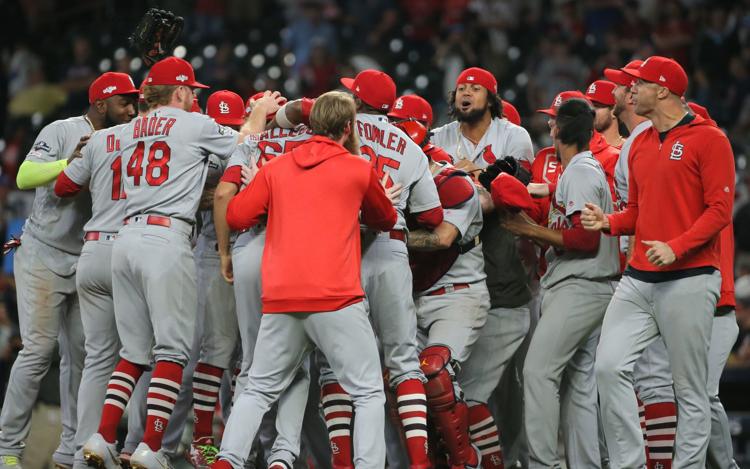 Cardinals take NLDS, on to the league championship
Cardinals take NLDS, on to the league championship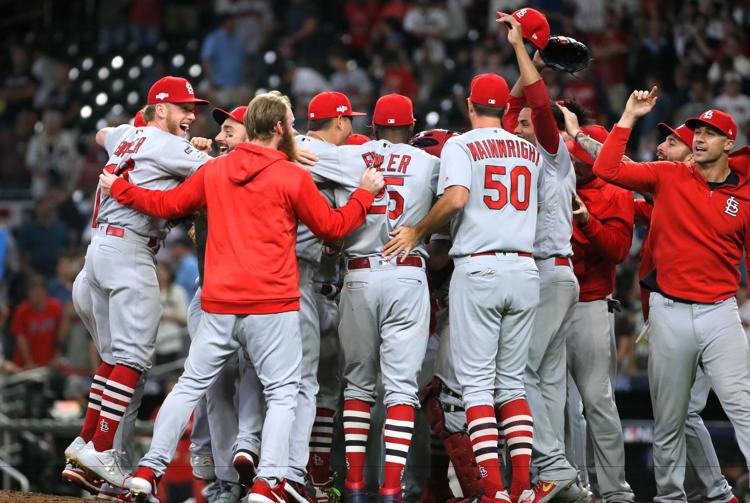 Cardinals take NLDS, on to the league championship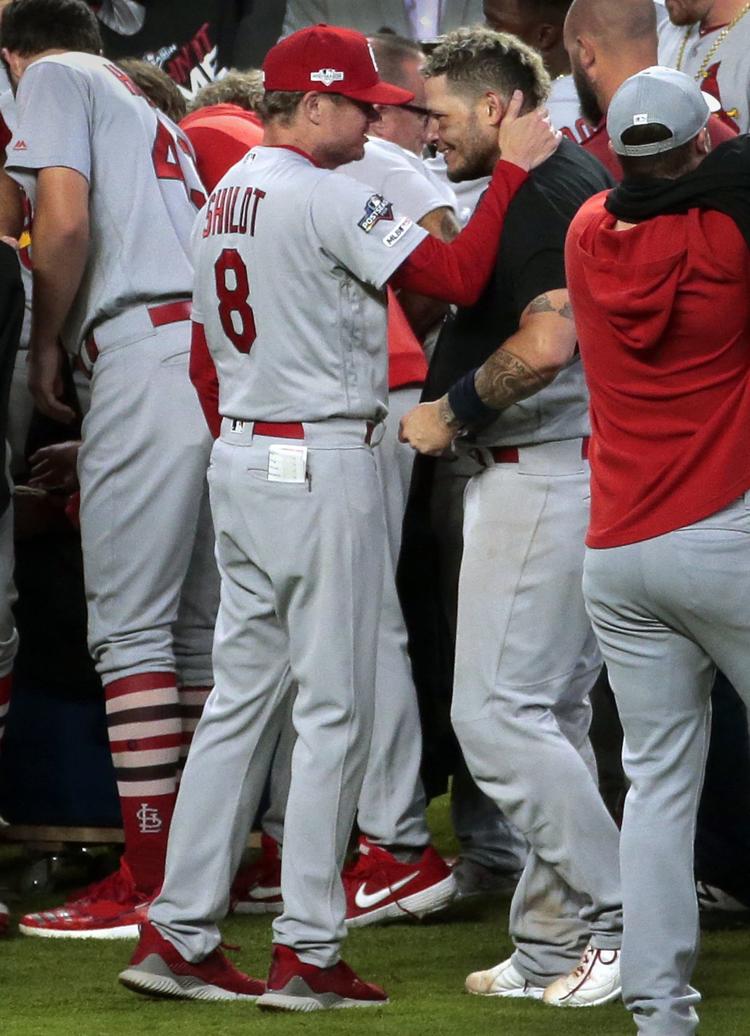 Cardinals take NLDS, on to the league championship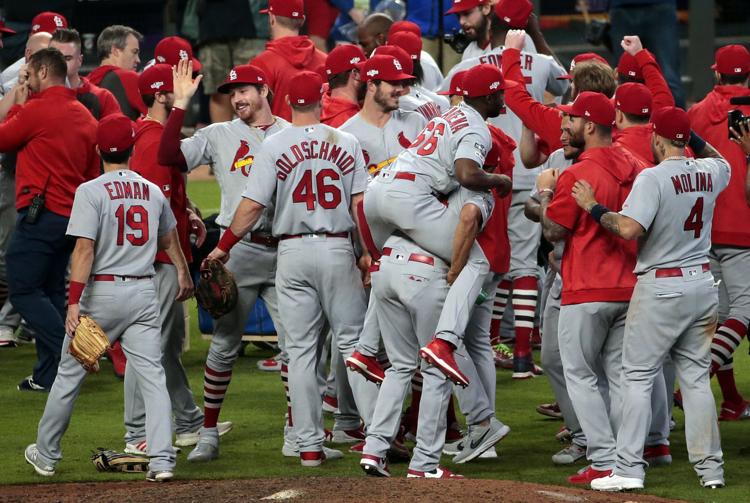 Cardinals take NLDS, on to the league championship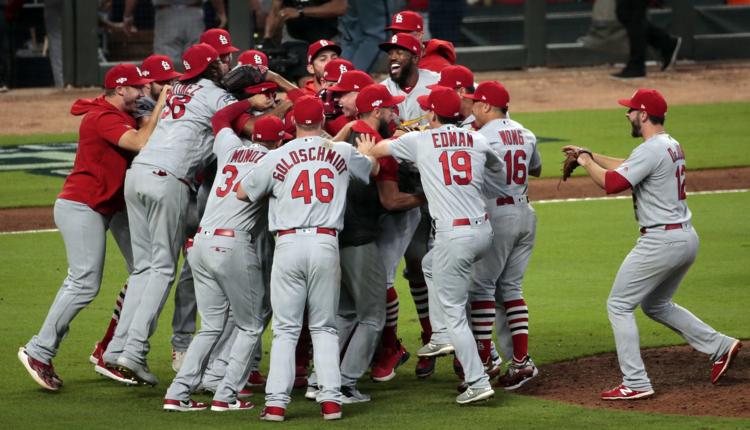 Cardinals take NLDS, on to the league championship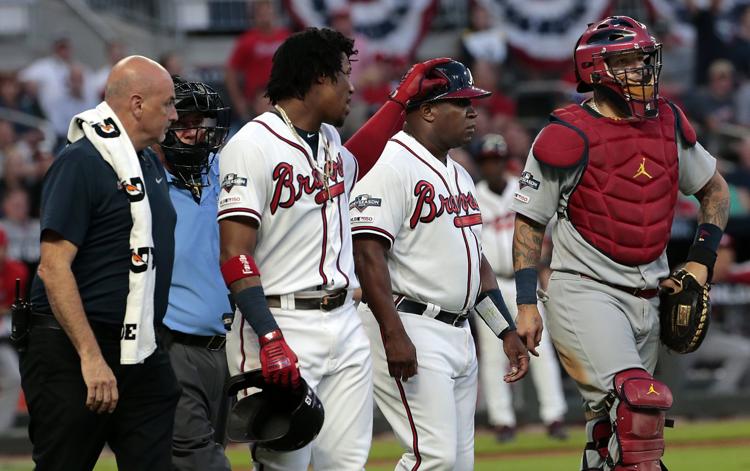 Cardinals take NLDS, on to the league championship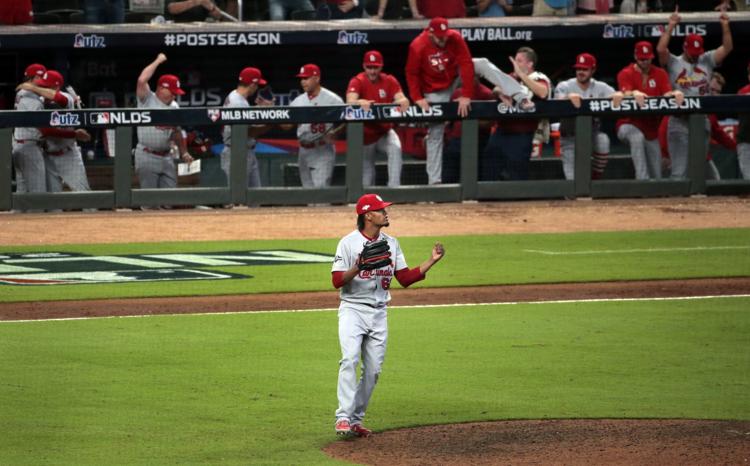 Wong and Molina high-five in Game 5 NLDS vs. Braves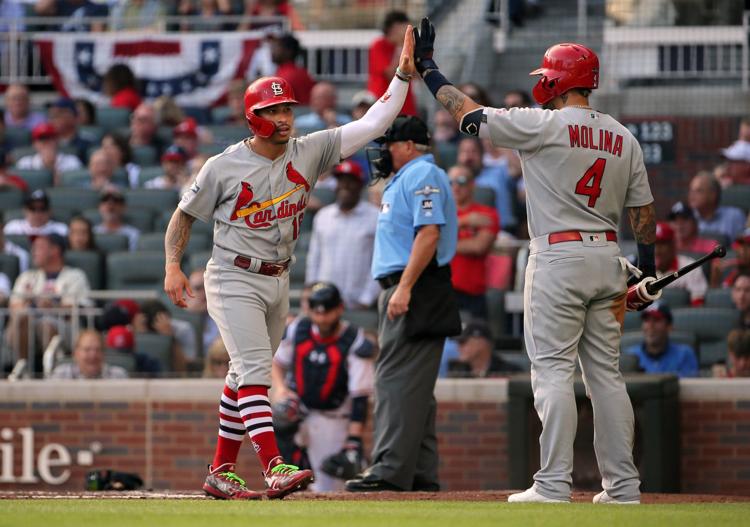 Division Series on the line with Game 5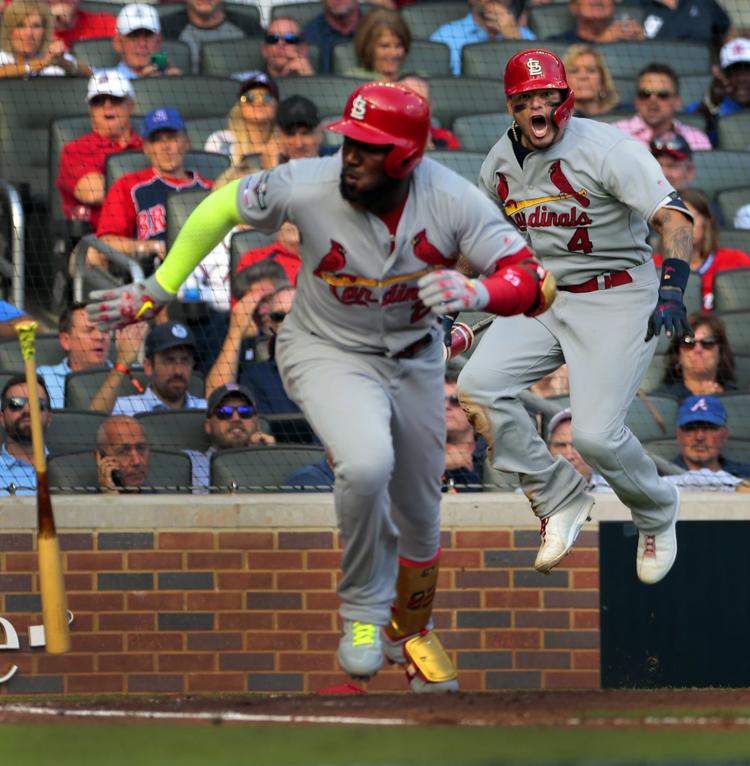 St. Louis Cardinals vs Atlanta Braves, Game 5 NLDS in St. Louis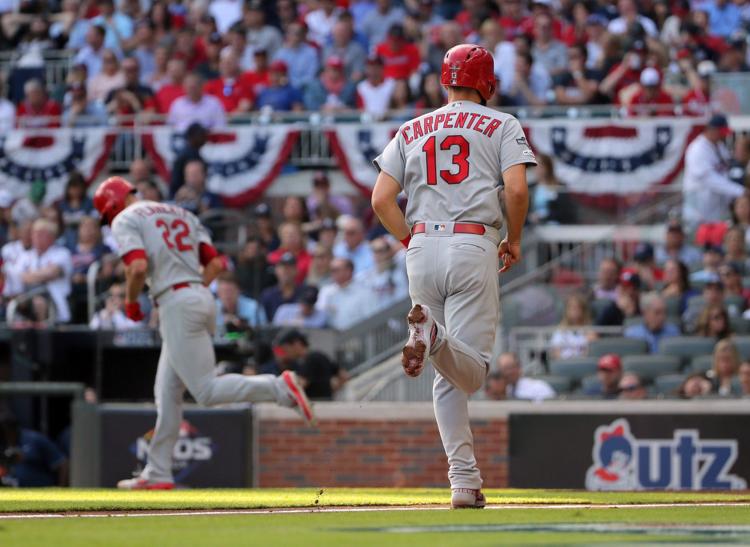 Fans chop cheer during NLDS Game 5 vs. Braves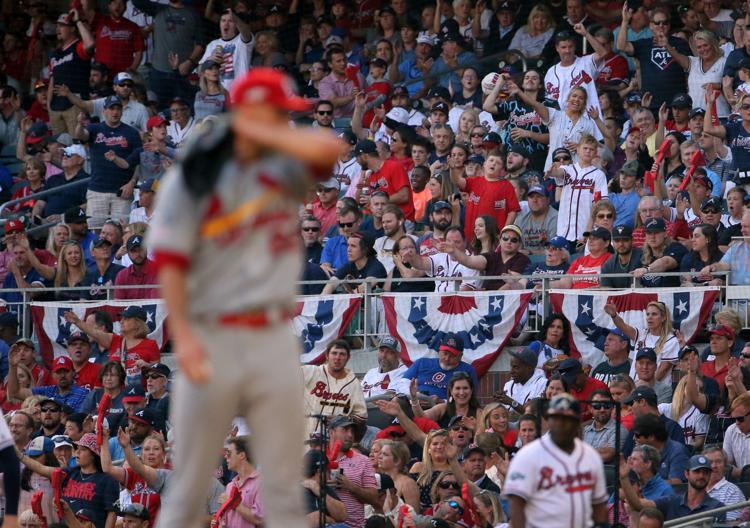 St. Louis Cardinals vs Atlanta Braves, Game 5 NLDS in St. Louis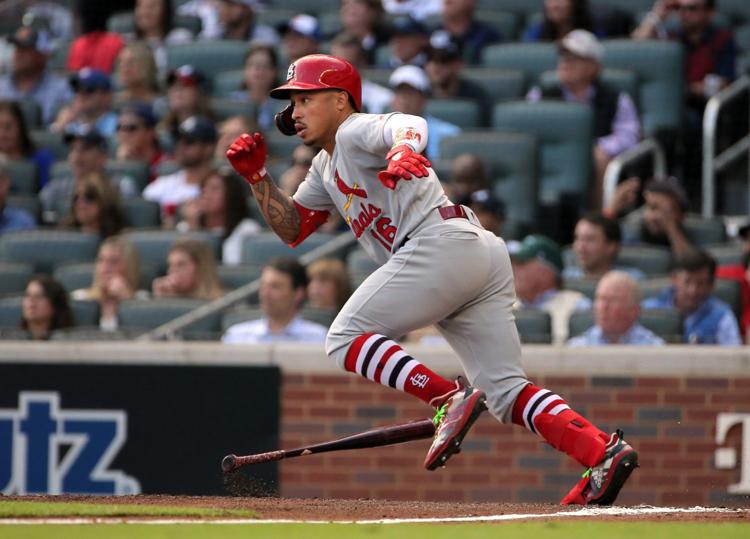 St. Louis Cardinals vs Atlanta Braves, Game 5 NLDS in St. Louis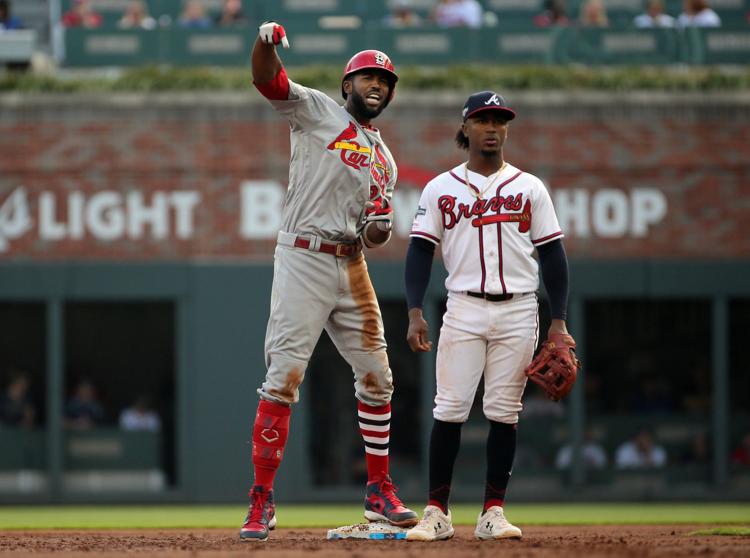 St. Louis Cardinals vs Atlanta Braves, Game 5 NLDS in St. Louis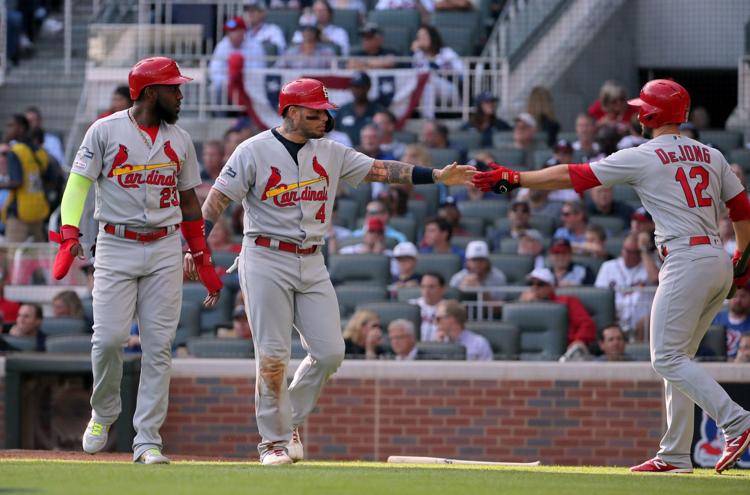 St. Louis Cardinals vs Atlanta Braves, Game 5 NLDS in St. Louis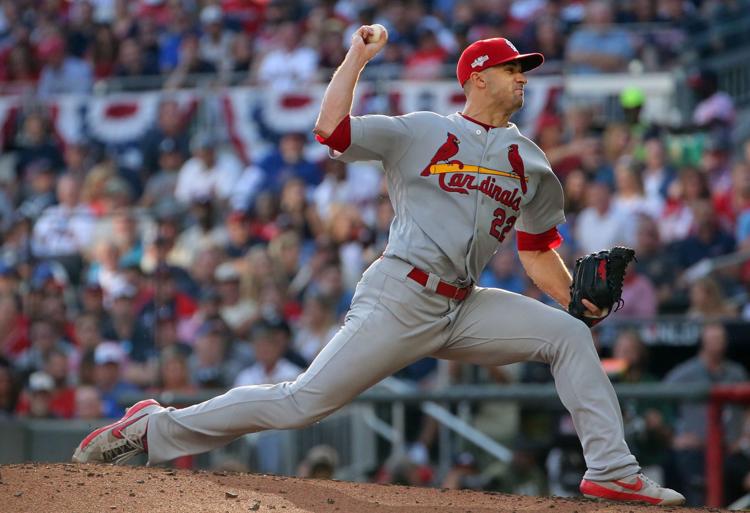 Division Series on the line with Game 5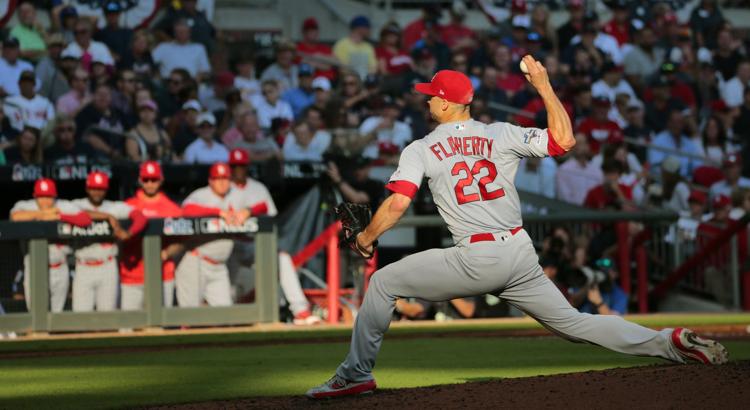 Division Series on the line with Game 5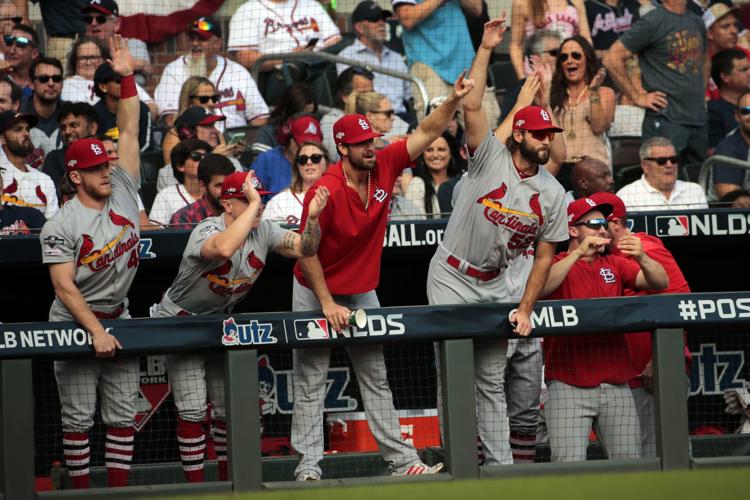 Division Series on the line with Game 5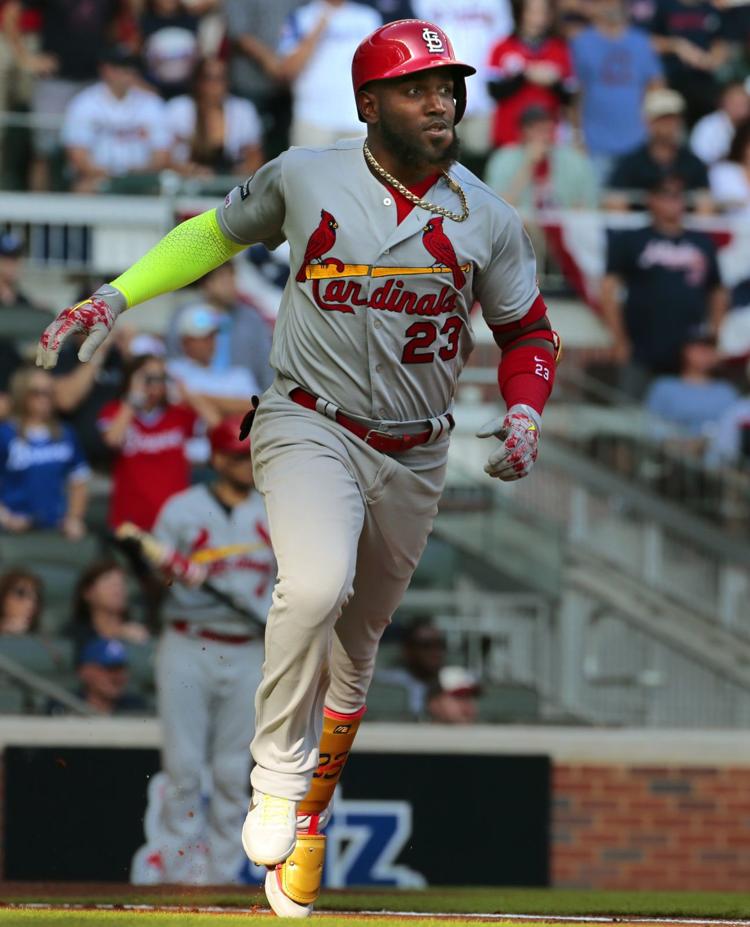 Division Series on the line with Game 5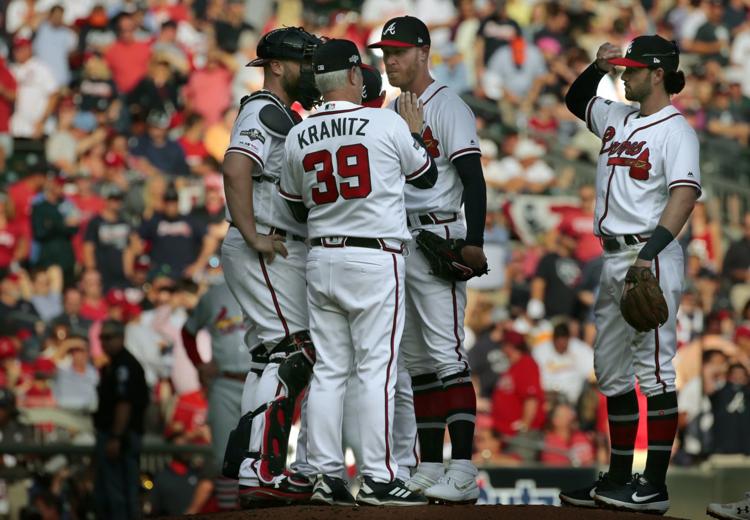 Division Series on the line with Game 5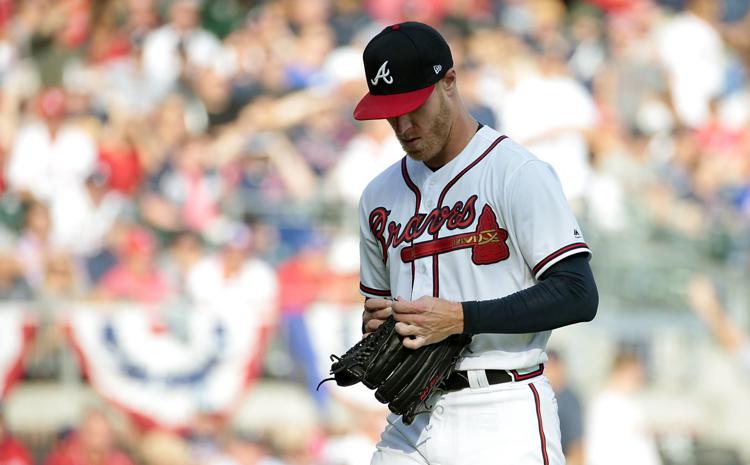 Division Series on the line with Game 5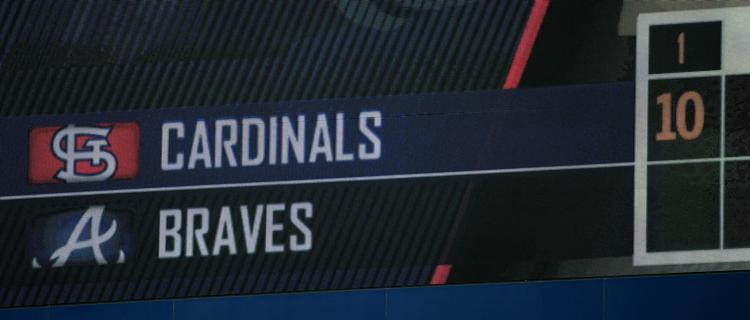 St. Louis Cardinals vs Atlanta Braves, Game 5 NLDS in St. Louis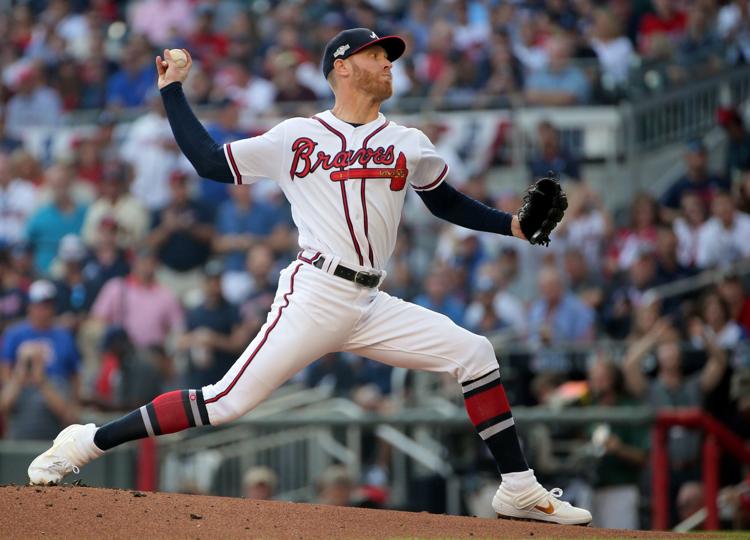 Edman high-fives after scoring in NLDS Game 5 vs. Braves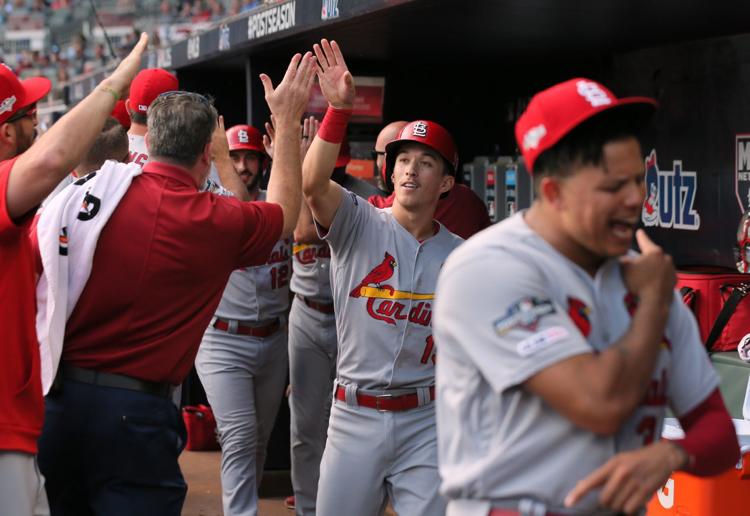 St. Louis Cardinals vs Atlanta Braves, Game 5 NLDS in St. Louis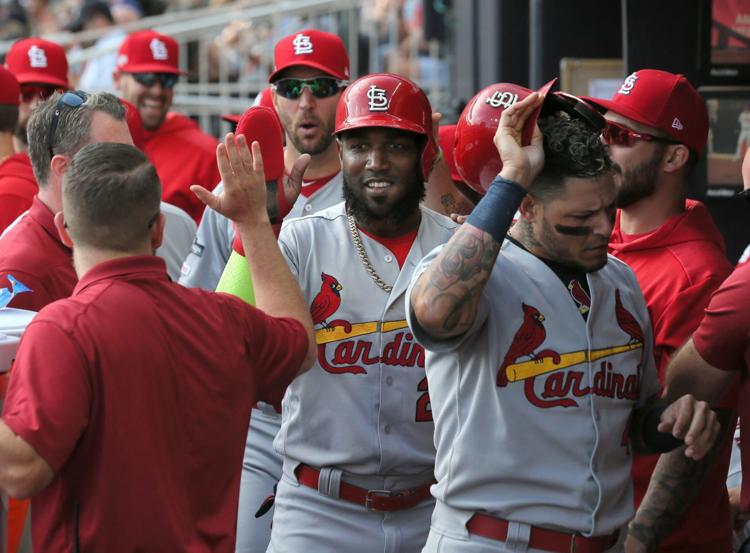 Carpenter gets congrats after scoring in NLDS Game 5 vs. Braves
St. Louis Cardinals vs Atlanta Braves, Game 5 NLDS in St. Louis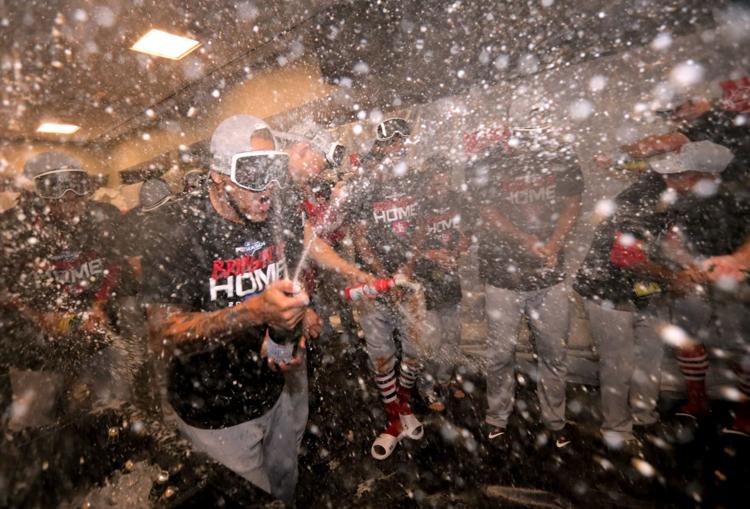 St. Louis Cardinals vs Atlanta Braves, Game 5 NLDS in St. Louis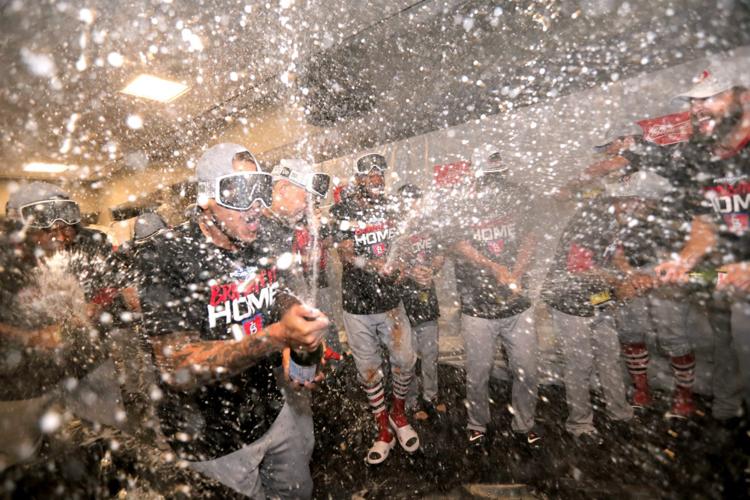 St. Louis Cardinals vs Atlanta Braves, Game 5 NLDS in St. Louis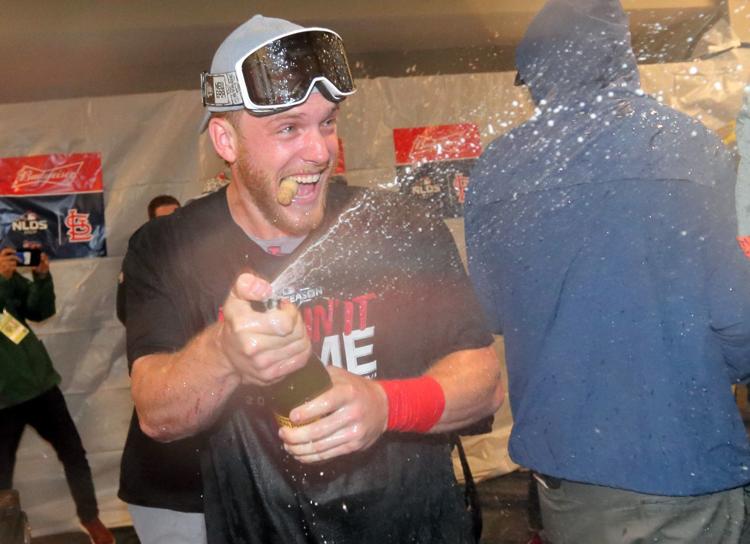 St. Louis Cardinals vs Atlanta Braves, Game 5 NLDS in St. Louis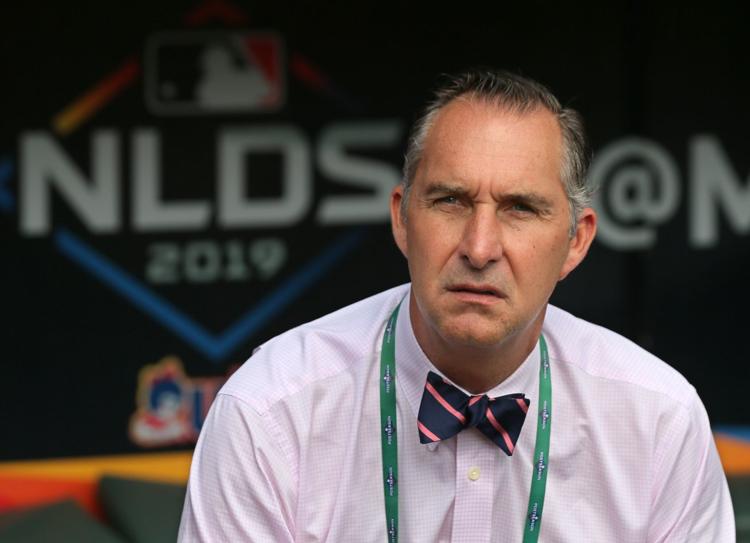 St. Louis Cardinals vs Atlanta Braves, Game 5 NLDS in St. Louis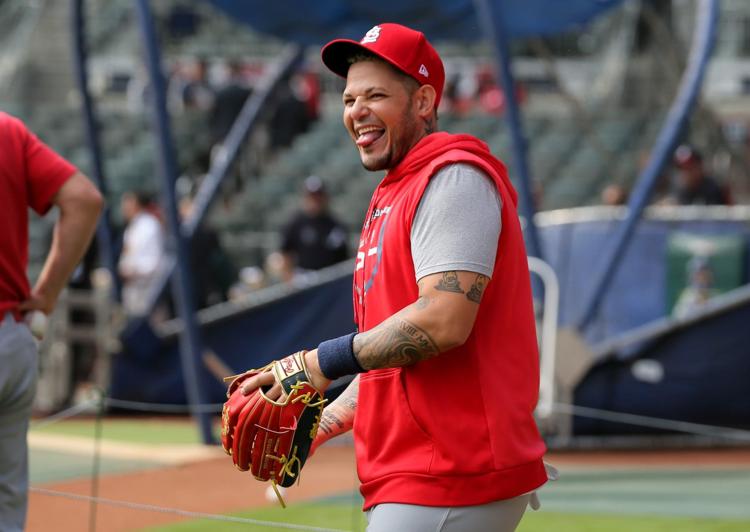 St. Louis Cardinals vs Atlanta Braves, Game 5 NLDS in St. Louis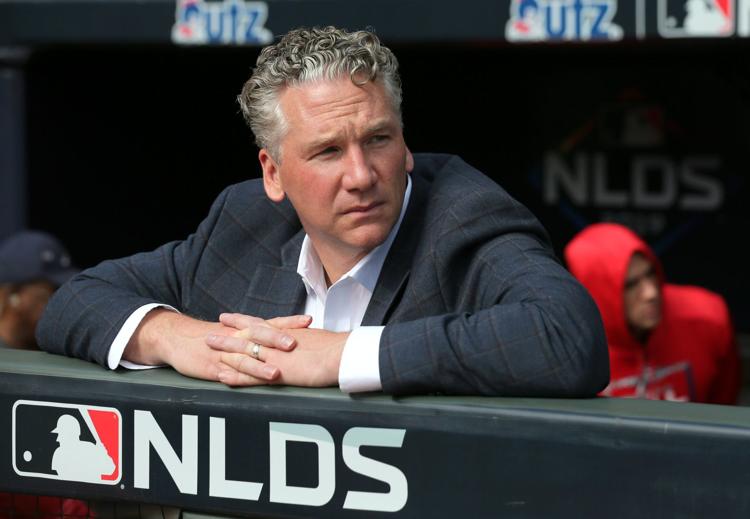 St. Louis Cardinals vs Atlanta Braves, Game 5 NLDS in St. Louis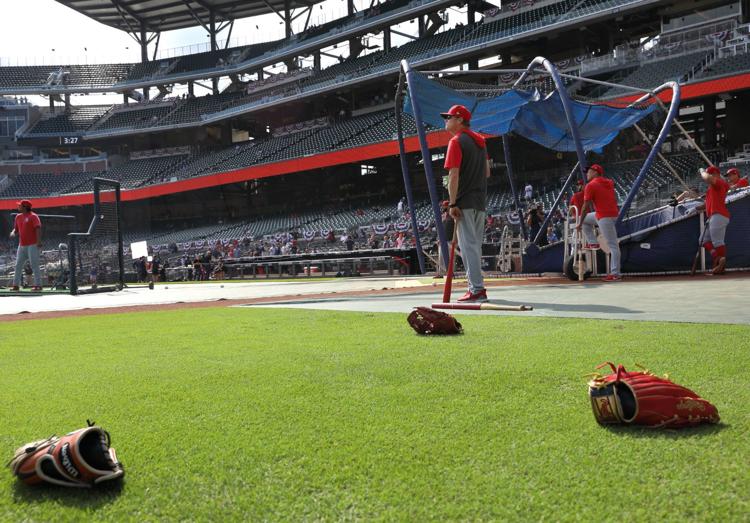 St. Louis Cardinals vs Atlanta Braves, Game 5 NLDS in St. Louis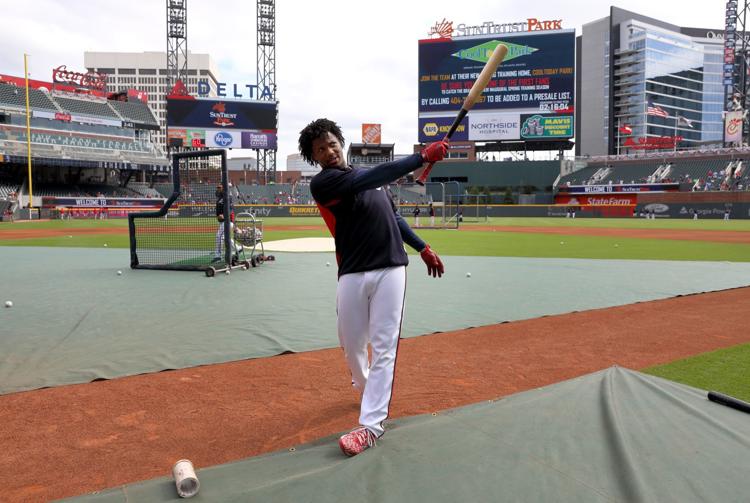 St. Louis Cardinals vs Atlanta Braves, Game 5 NLDS in St. Louis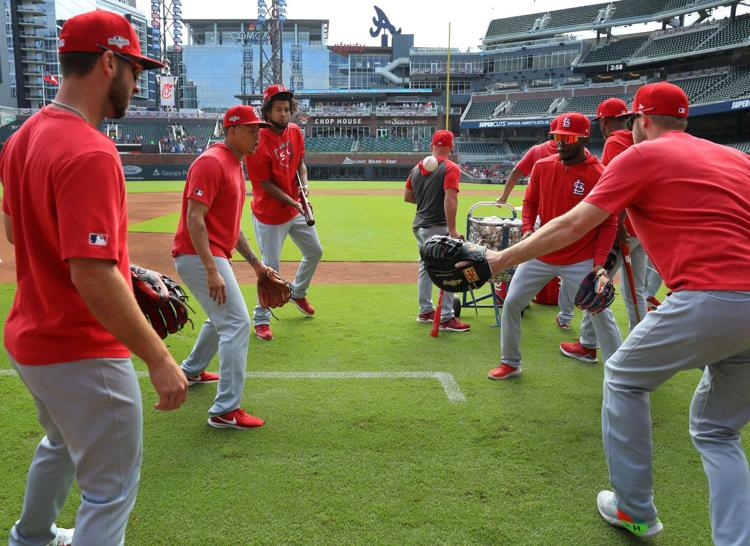 St. Louis Cardinals vs Atlanta Braves, Game 5 NLDS in St. Louis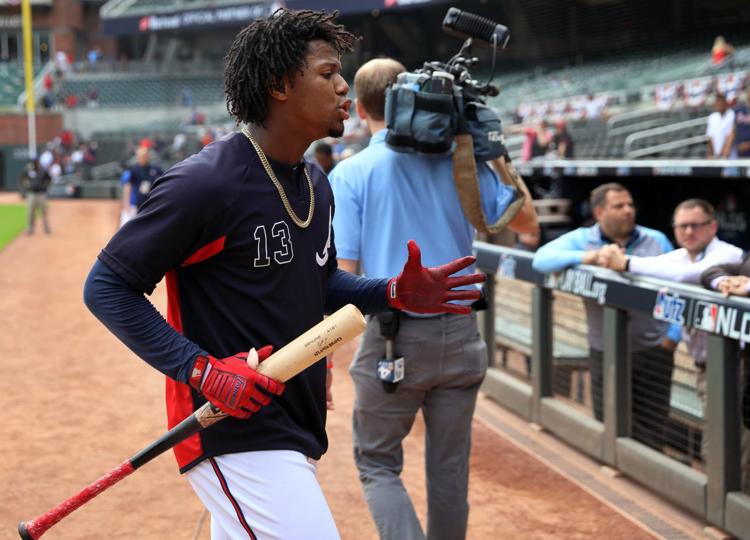 St. Louis Cardinals vs Atlanta Braves, Game 5 NLDS in St. Louis