It was "Retro '90s Night" at the Blues game on Monday. They wore the jerseys from the 1990s and the scoreboard had pixilated graphics like in the '90s and the in-house DJ played songs from the '90s.
Alas, it wasn't "Retro 91 Night."
Vladimir Tarasenko didn't tally a point in his first game back from a lower-body injury. In fact, he had an empty stat line in his 15:36 during the Blues' 3-1 win against Anaheim — no shots, not hits, no takeaways, no giveaways, no nothin'. But he had looked good in some of the games before the injury. Still has some snipe in that stick.
And so, the top four teams in each division make the playoffs, but in the West, there is one wild card. Not a team — a player.
Just who is Vladimir Tarasenko? Who will show up in that No. 91 sweater in mid-May and beyond?
After three shoulder surgeries in 28 months, he's no longer "Video Game Vladi," the guy who made the cover of EA Sports' NHL 17 and made moves in real life that looked straight out of a video game. In his 23 games this season, after returning from the latest surgery, he has 14 points (four goals, 10 assists). And he's at minus-seven.
But those four games before the recent lower-body injury, he had a goal and two assists. Coach Craig Berube said he thought his game was trending in the right direction: "I did, I thought that he was getting better looks. I liked that line before he got hurt, I thought they were doing some good things. And power play-wise, he was doing a good job at the netfront, got a goal. He's a guy that can make plays down there on the goal line, and he's strong and he can find rebounds around the net. He's a big body, so he's effective down there."
That's been one of the more-clever moves by Berube, assistant Jim Montgomery and the St. Louis staff. If Tarasenko wasn't going to take the puck to the net, take Tarasenko to the net. They recently moved him near the crease for the power play, instead of the wing, and he's caused some havoc and made some nifty, swift passes, too.
"He's a smart guy around the net," Berube said earlier this spring. "He knows where to go and what to do, and if you look at . . .all the top power-play scorers in the league, they're at the net-front or in the slot. . . .
"There's a couple guys, (the Capitals forward Alexander) Ovechkin to name one that's on the flank, who are on top of the league in scoring. But guys that score goals on the power play are (usually) around the net."
In these pending playoffs, I'll temper my expectations. Tarasenko should tally some points — he's a proven veteran with playoff panache, and he'll get a couple more weeks of games under his belt by the time the postseason starts. But can he be dangerous? Is that still in him?
A postseason ago, Tarasenko returned from injury and played with some spry spunkiness in his first game back. But as the bubble hockey went on, the reality was — Tarasenko wasn't Tarasenko. And the Blues were bounced.
But unlike last year, there isn't this anticipation or even expectation for Tarasenko greatness. That was the talk last year — that a healthy and rested Vladi could surely put the Blues over the top. This year, it's more of — they'll take what we can get. And that's probably the best way of going about this, about going into this.
And even if Tarasenko isn't scoring, there are ways he can contribute to winning hockey.
"Just like anybody else (can contribute) — you've got to play 200 feet of hockey, you've got to work," Berube said. "You got to be part of the game, not just scoring or with the puck, it's without the puck. I think he's doing a good job, he reloads hard, he's checking, he can be physical on the forecheck, which he is, again, using his body, and just creating for other people. Maybe he's not scoring but the threat of him scoring opens up other opportunities for other people."
As of now, Tarasenko is playing the right wing on a line with Tyler Bozak and longtime teammate Jaden Schwartz. They've had some chemistry. And so, in the final six games for No. 91, it's about fine-tuning and finding his postseason legs.
Maybe there's some still danger in that No. 91 sweater. Just not the retro one that Tarasenko wore on Monday.
"He is a dynamic scorer, he doesn't need many chances to put the puck in the net," teammate Robert Bortuzzo said after Monday's win. "At a time of the year when scoring chances are kind of few and far between, it's nice to have a guy who has that electrical offense in him. He's a big part of our group, has been for a long time and it's nice to have back."
Photos: St. Louis Blues beat Anaheim Ducks 3-1
Anaheim Ducks vs St. Louis Blues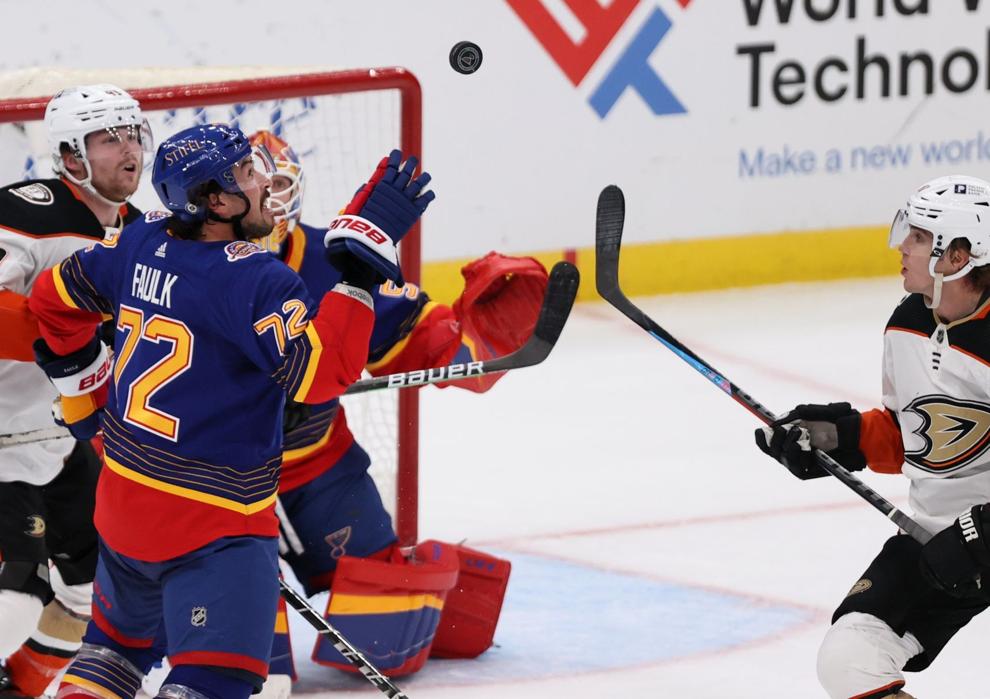 Anaheim Ducks vs St. Louis Blues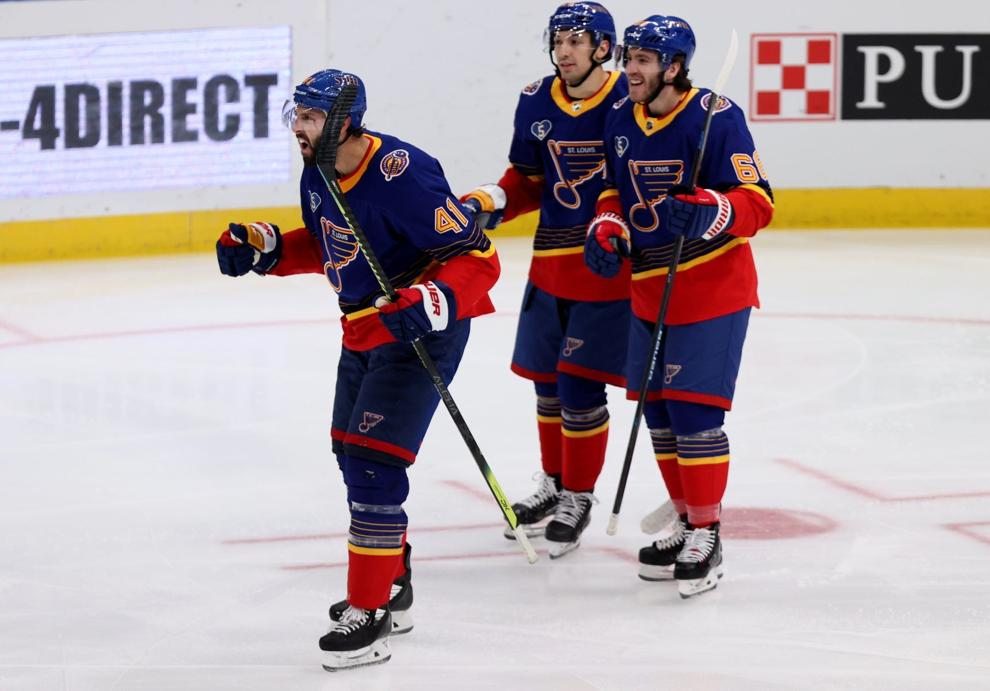 Anaheim Ducks vs St. Louis Blues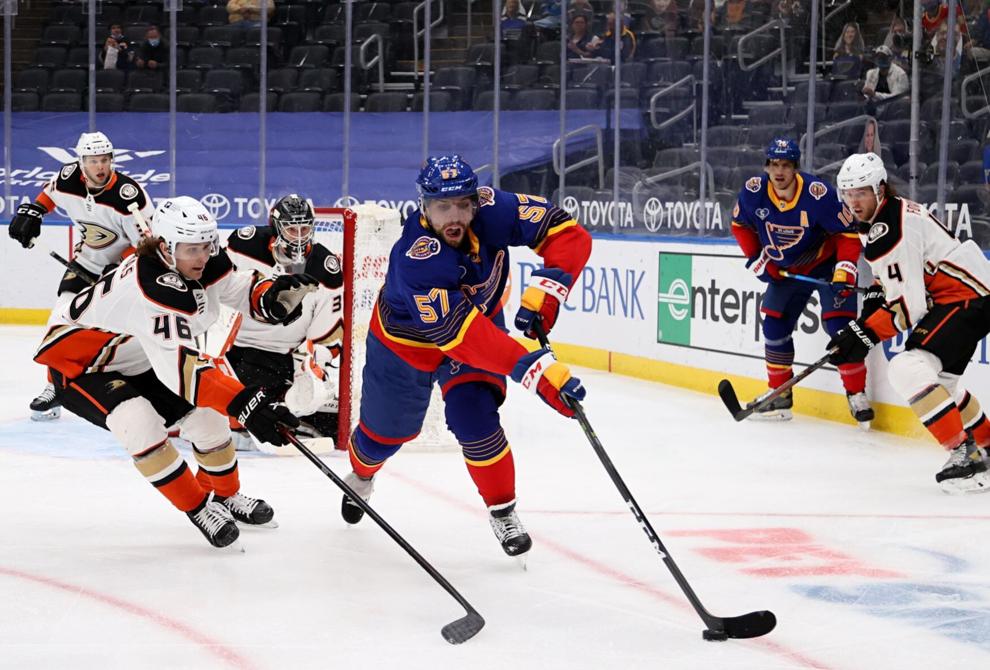 Anaheim Ducks vs St. Louis Blues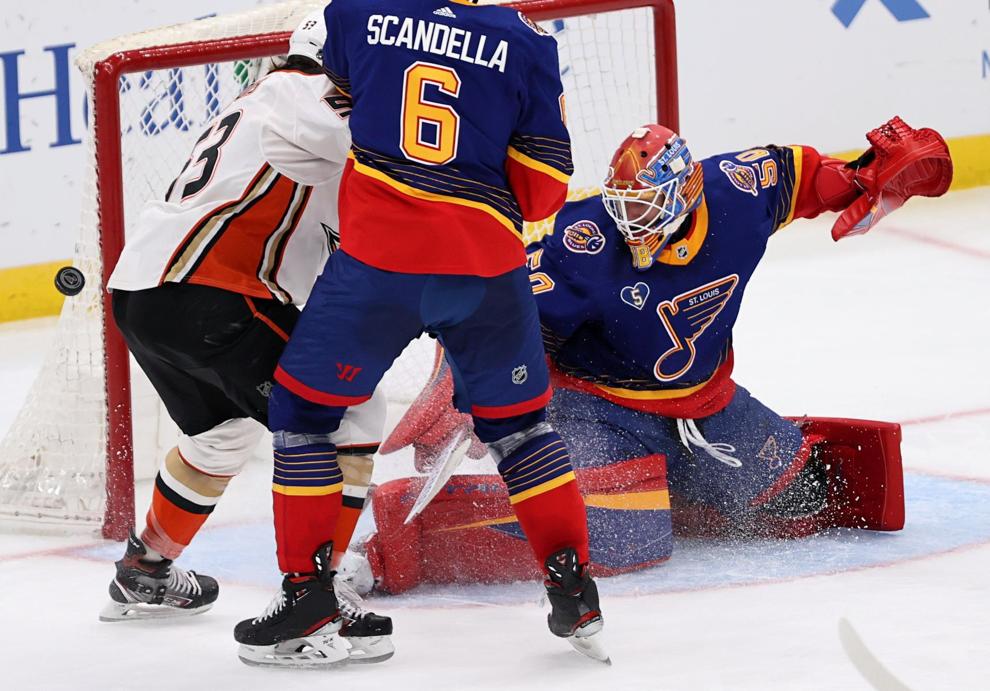 Anaheim Ducks vs St. Louis Blues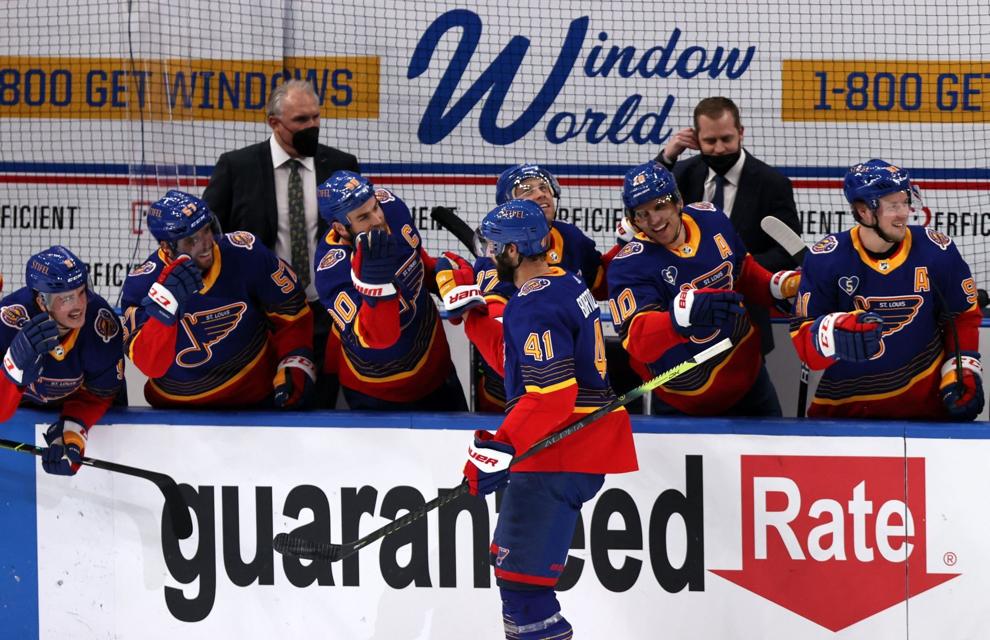 Anaheim Ducks vs St. Louis Blues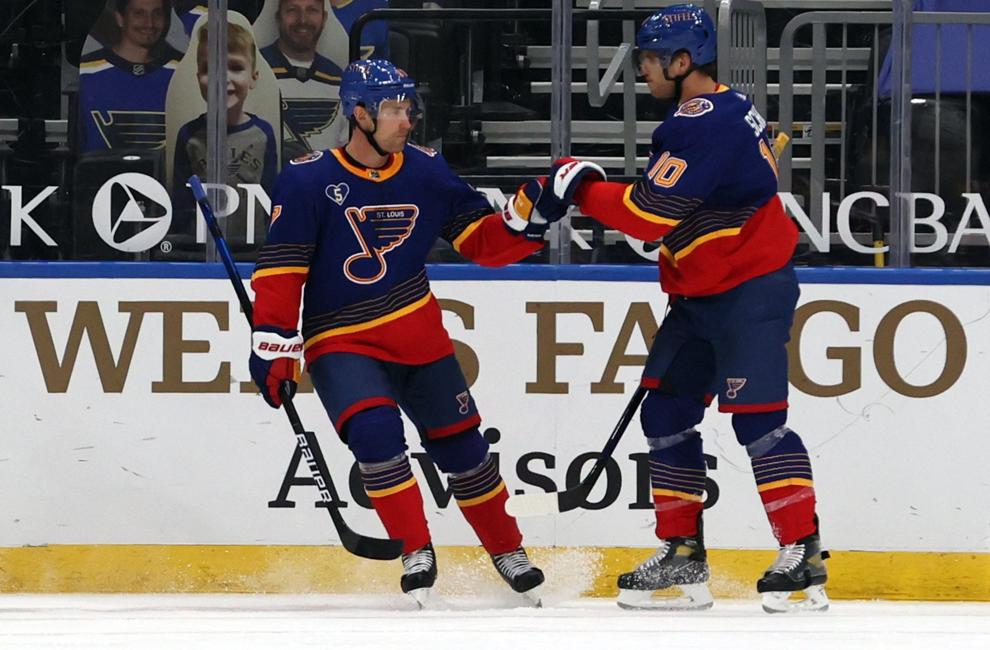 Anaheim Ducks vs St. Louis Blues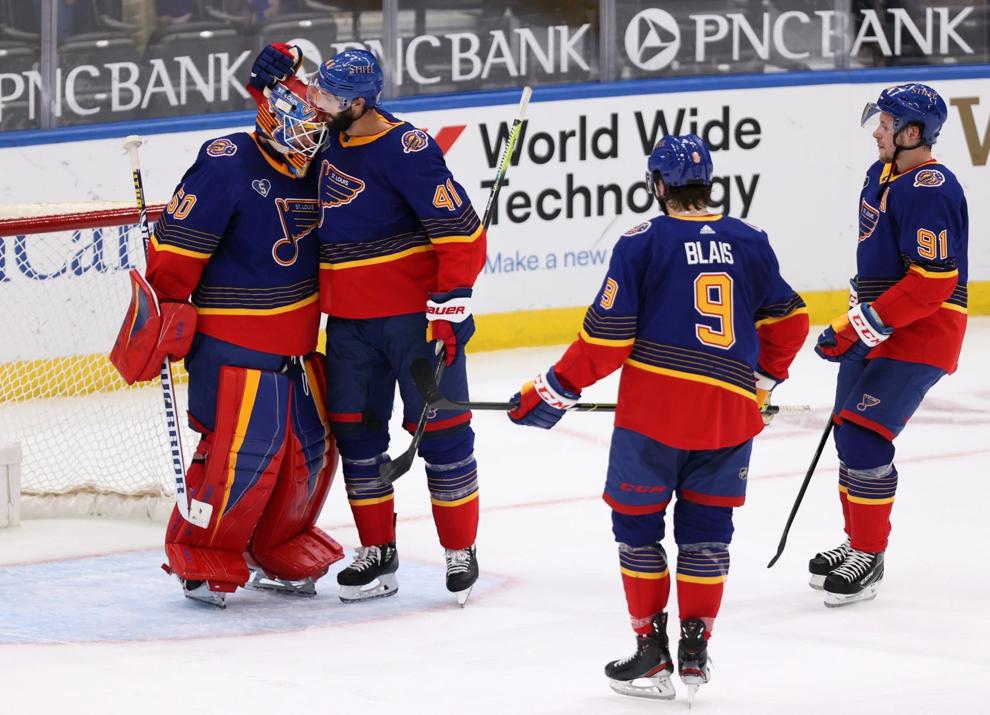 Anaheim Ducks vs St. Louis Blues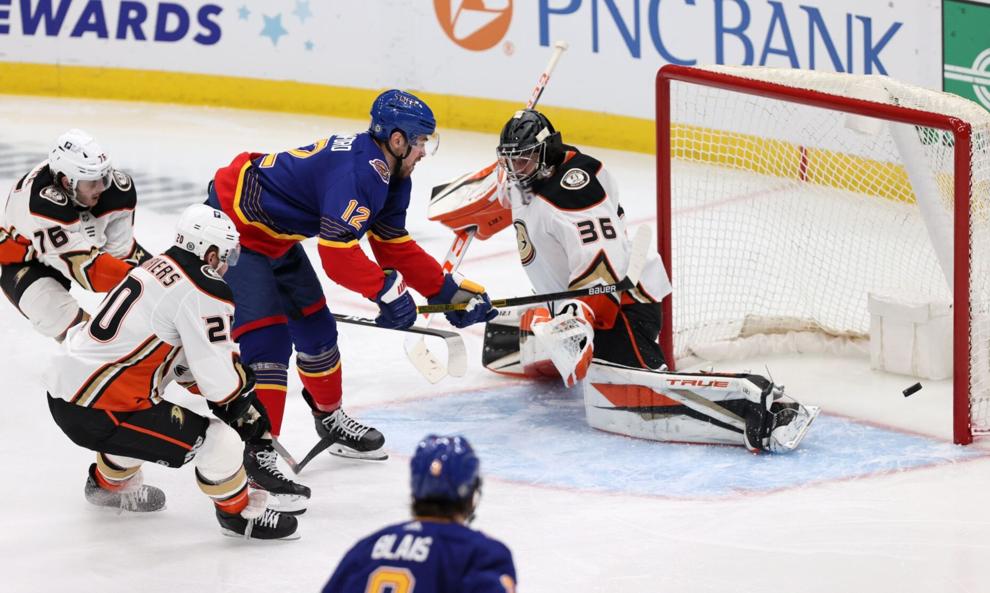 Anaheim Ducks vs St. Louis Blues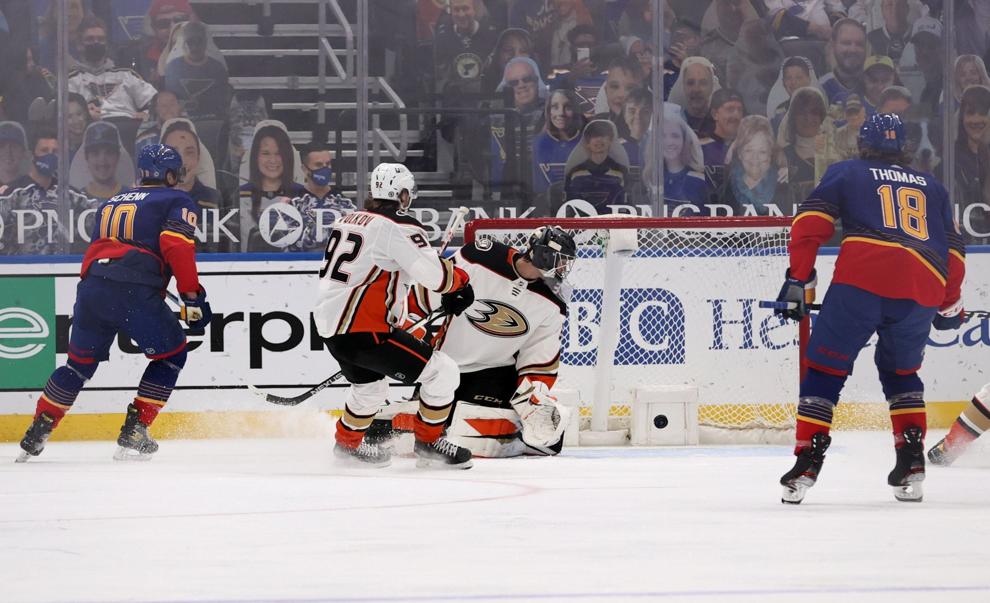 Anaheim Ducks vs St. Louis Blues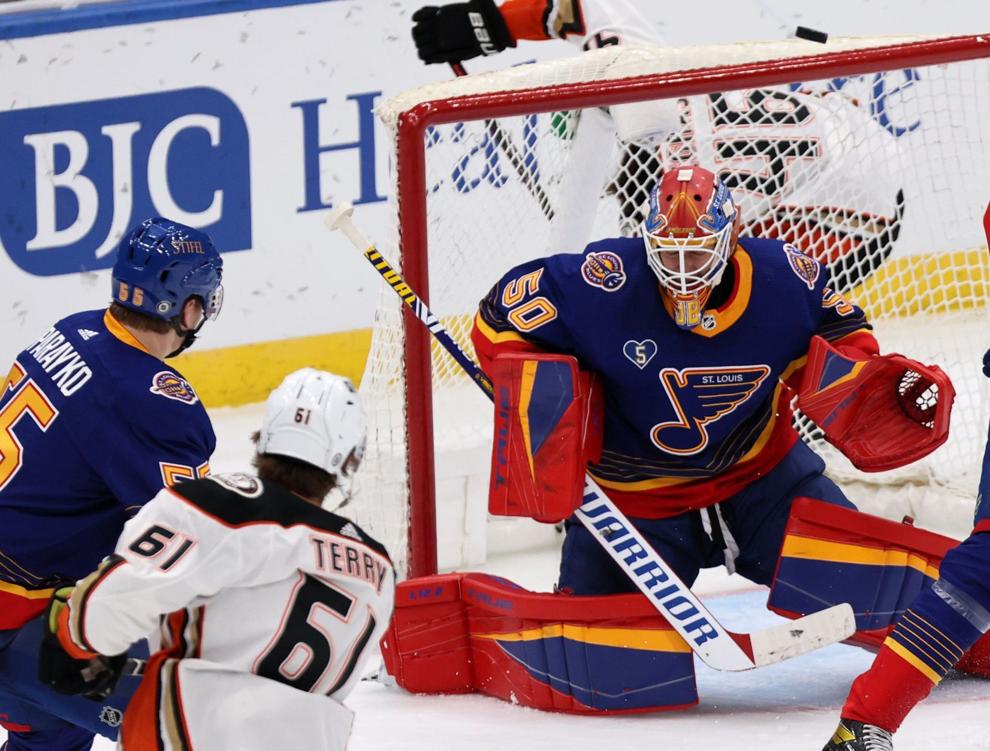 Anaheim Ducks vs St. Louis Blues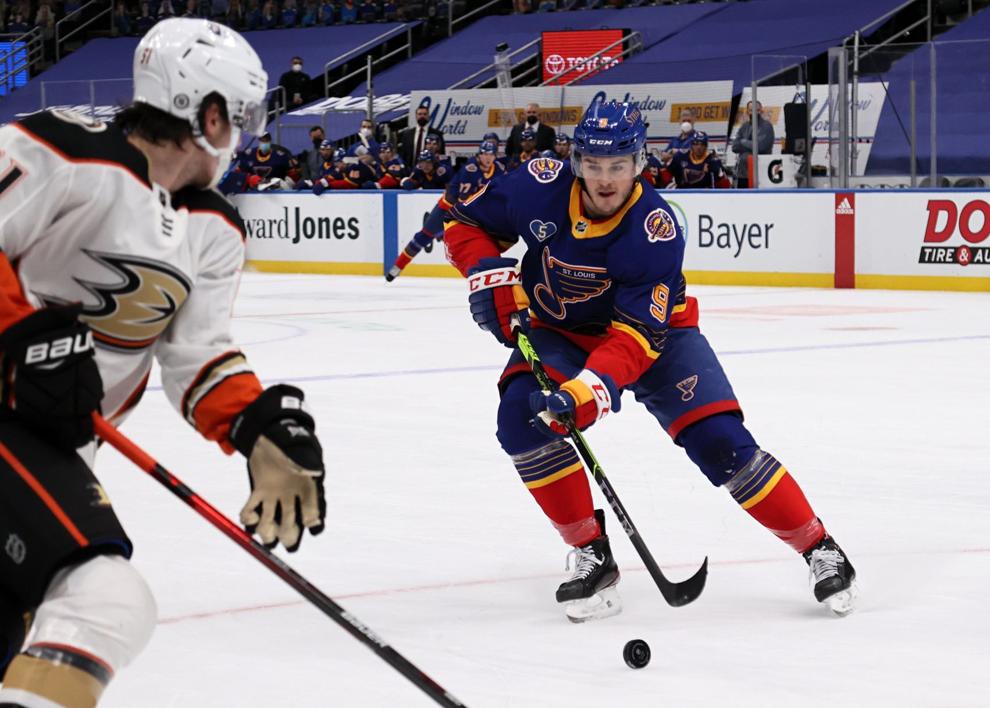 Anaheim Ducks vs St. Louis Blues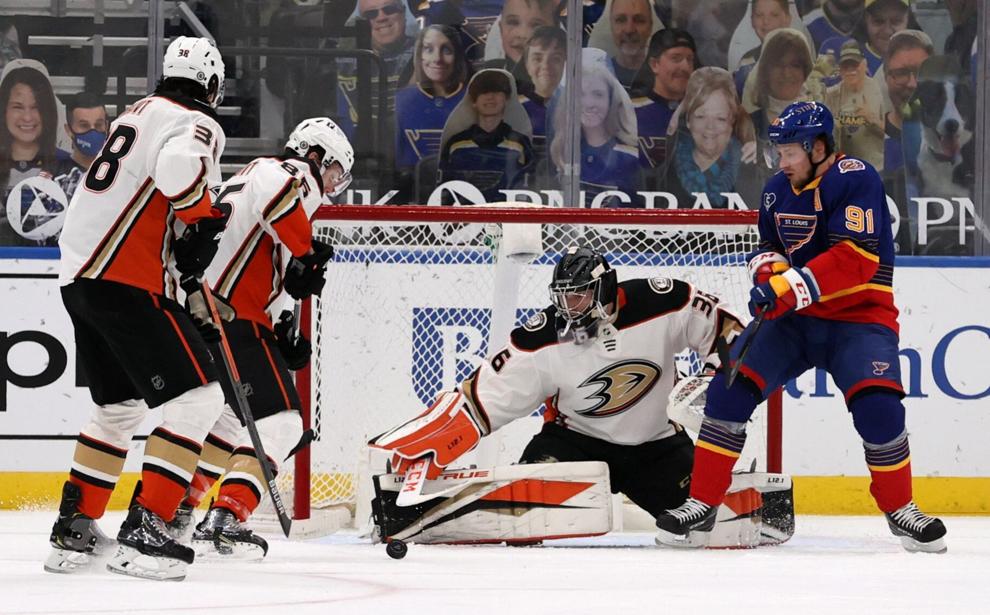 Anaheim Ducks vs St. Louis Blues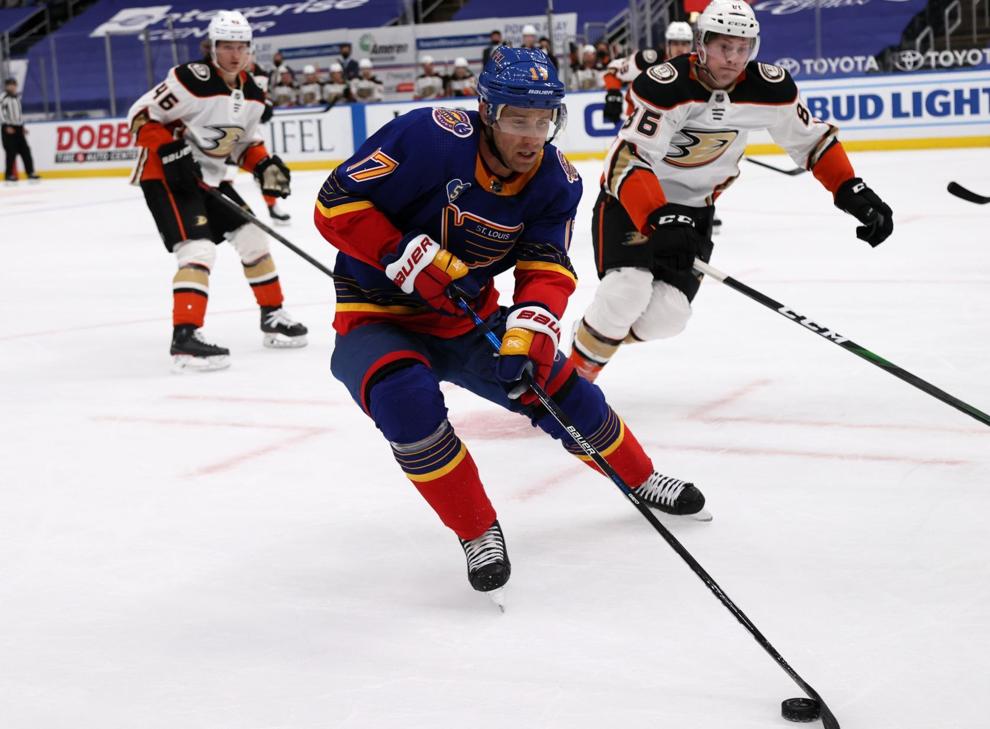 Anaheim Ducks vs St. Louis Blues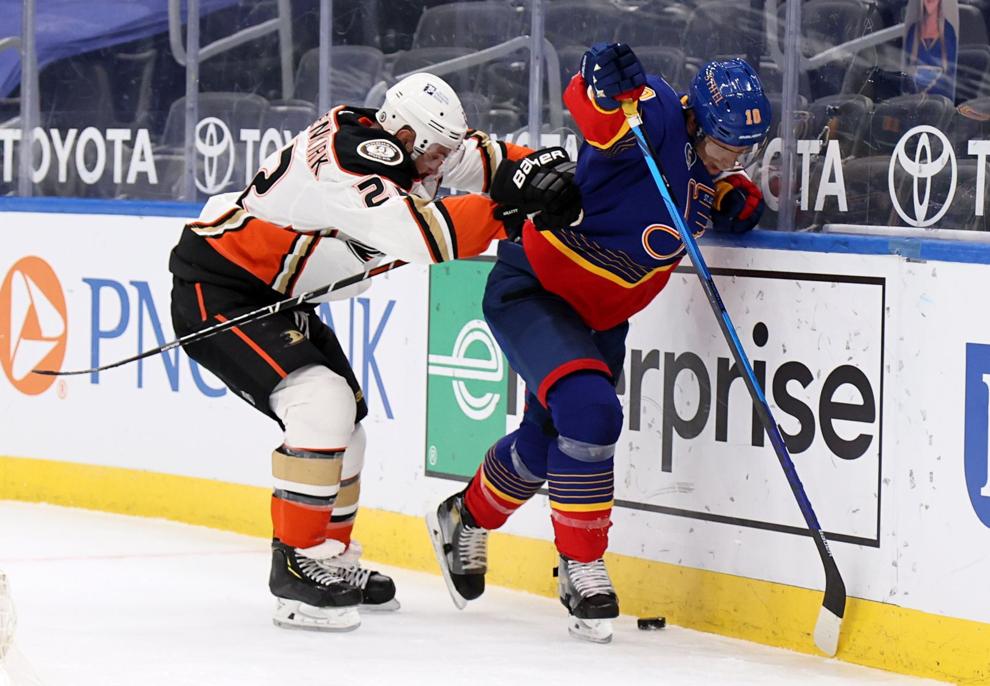 Anaheim Ducks vs St. Louis Blues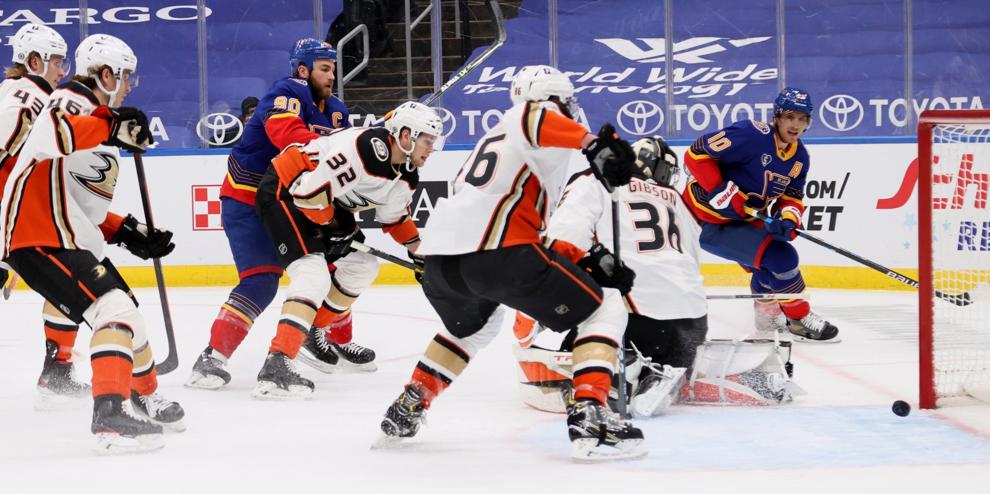 Anaheim Ducks vs St. Louis Blues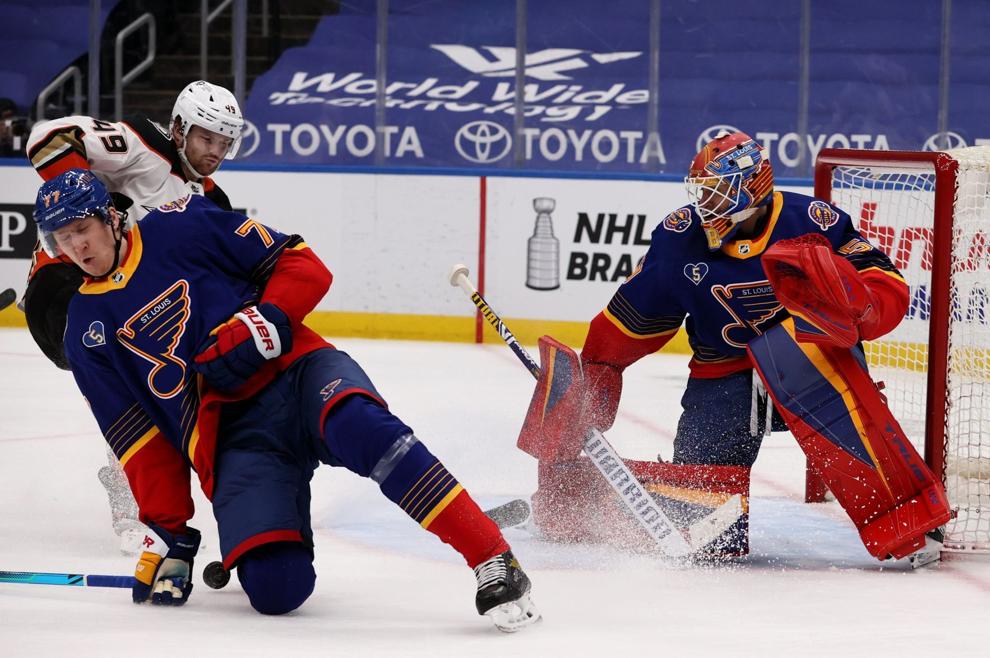 Anaheim Ducks vs St. Louis Blues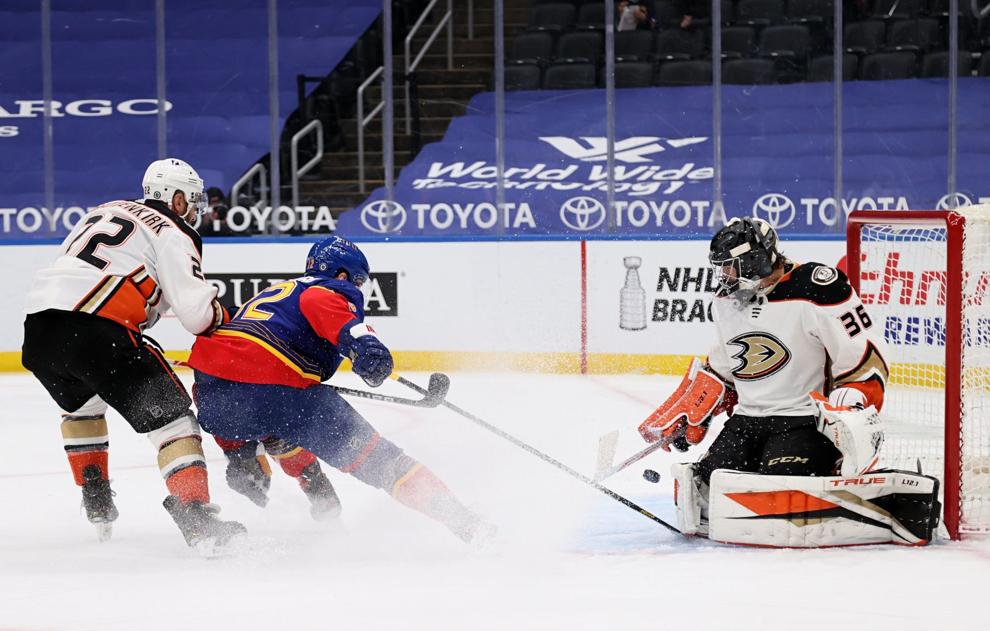 Anaheim Ducks vs St. Louis Blues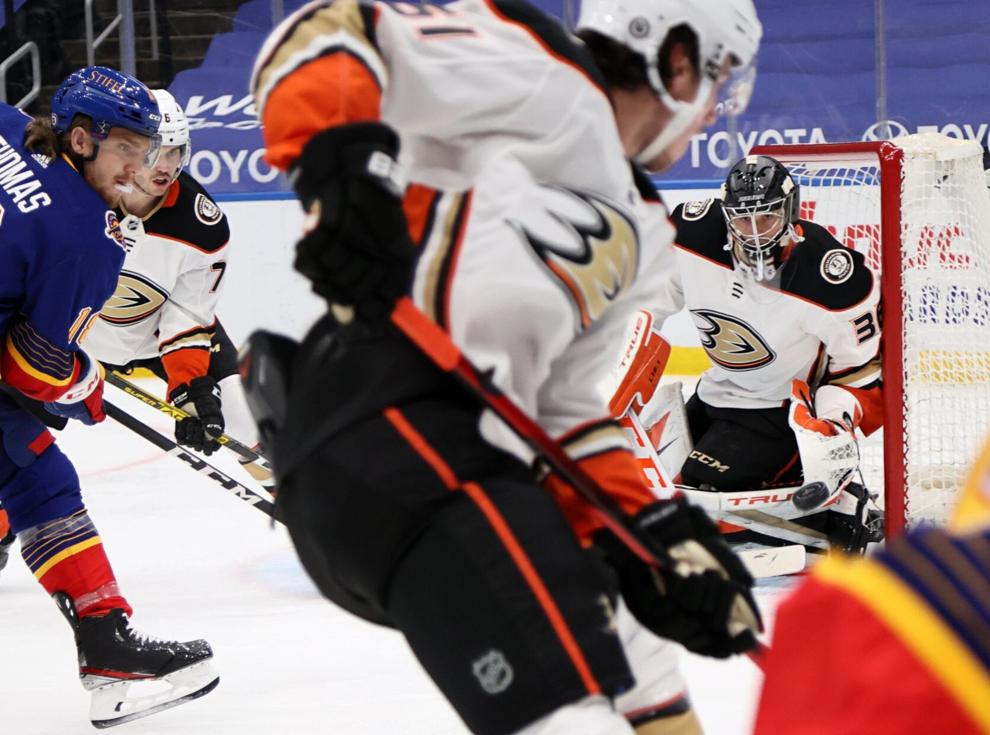 Anaheim Ducks vs St. Louis Blues
Anaheim Ducks vs St. Louis Blues