Once he returned to earth, the rocket man began to shout.
"Let's go!" Dexter Fowler said.
He had launched into the September sky and came down with a three-run homer, his Jordan Brand cleats landing safely on the warning track.
"Let's go!" he hollered again from the right-field grass as he trotted confidently, familiarly, like after his 2016 World Series homer to lead-off Game 7, when he spotted Cubs teammate Anthony Rizzo near the dugout and hollered: "Let's go!"
While Fowler's catch was resplendent — it preserved a Cardinals' 5-1 lead in Wednesday's eighth inning — the revelry was revealing.
"He's always kept his cool — when good things happen or when bad things happen," Cardinals center fielder Harrison Bader said. "So to see the emotions come out when a good thing happens, it just kind of shows you what we've got going here. It's a blast. We're going to ride the momentum into Chicago."
The playoffs essentially start Thursday. It's Game 1 of a "seven-game series" against the Cubs. The first-place Cardinals play four games at Wrigley Field — then three in Arizona — before the final three games of the year at Busch Stadium . . . also against the Cubs.
And really, winning this "seven-game series" against the Cubs is more important than winning a National League Division Series. See, the Cards must make the playoffs. It would be an embarrassment to miss the postseason for the fourth-straight season. To get in, most scenarios suggest they'd have to win at least four of these Cubs games. If they go on to win in an NLDS, that would be fantastic. But if they lose an NLDS, at least the 2019 Cardinals were a playoff team. If they lose this "seven-game series" to the Cubs, it could mean the 2019 Cardinals aren't.
Matt Wieters, 33, who has been in two postseasons, batted for the first time in a month and ripped a two-run pinch homer off former teammate Max Scherzer
"Now we go with a little momentum, we beat two very good pitchers (on Washington)," said Adam Wainwright, who got the Wednesday win, which won the three-game series with the Nationals. "And now we've got to go up and beat those Cubs in Chicago. We haven't beat 'em all year in Chicago. We're going to beat 'em this time."
Yep, the Cards are 0-6 when playing at Addison and Clark.
"We've got the (division) lead, and we're a good team," 'Waino' said. "I just think we have a confident group here, a talented group, and a group that's sort of (come into) its own, here in the second half of the baseball season. When the timing works out where everybody sort of clicks at the same time, cool things can happen."
A lot of aspects of the Cardinals are clicking, such as the starting pitching and the bullpen and the defense and the baserunning. But the offense is sputtering. This isn't a new thing. It's been the story much of this season. Marcell Ozuna entered Wednesday with a .244 on-base percentage and .329 slugging percentage in his past 20 games — and then went 0 for four. Paul Goldschmidt has homered in just one September game. Paul DeJong has struggled lately, too — he was moved down to the seventh spot Wednesday. Still, Wednesday's win gave a little glimpse into the Cards' ability to create offense, here and there.
Kolten Wong pushed a ball the opposite way through a hole in the shift. Yadier Molina tweaked his bat angle to make a sacrificial swing, moving a runner over with a grounder to first. And Wong also stole a bag — the Cards lead all of baseball with 21 September stolen bases, and their 112 steals for the season leads the National League. And, as Fowler showed, the Cards can change the course of games with their gloves.
Now, the current Cubs don't look like Fowler's World Series club. Rizzo and Javy Baez are injured. New names will enter the lexicon of Cubs-Cards these next two weekends, perhaps the sudden slugger Nick Castellanos or Nico Hoerner, the 22-year-old prospect thrown into the biggest series of the season. But the Cubs are a dangerous team in their home confines (51-26). And manager Joe Maddon, who could possibly be out if the Cubs miss the playoffs, has had success against his favorite team from his childhood.
Jack Flaherty, the Cardinals' brilliant second-year starter, had shown flashes this second half of the Cubs' Jake Arrieta from 2015. Flaherty — apparently a mortal MLB sophomore, after all — actually allowed runs in his last start. Three of them, actually. But Thursday's start is a chance to finally pitch a meaningful game at Wrigley. Last season, Flaherty was slated for the final game of the year, because the Cards wanted him pitching if there were playoff implications. Alas, there weren't. Right now, there sure are.
Asked about the bigness of Thursday's event of a game, Flaherty said: "That's when you let your emotions get you. I'm not saying 'treat it like another game,' but if you treat every game like it's the biggest game of the year, then that's how every game is. It's going to be fun. . . . To get a chance to still be in the race, and everybody in here knows somebody around the league on other teams who aren't in it. We're probably having a little more fun — it's fun to know the opportunity that we have."
In the clubhouse after Wednesday's win, Ozuna serenaded Fowler with the rap song "Jumpman" by Drake and Future. Fowler is one of the few MLB players who is a Jordan Brand athlete — he wears Nike gear with Michael Jordan's "Jumpman" logo.
"That was a heck of a play," manager Mike Shildt said of Fowler's jumping catch. "Those Air Jordans came into play for Dexter."
And now the Cards are off to the city of Jordan, where the air will feel like October.
Washington Nationals vs St. Louis Cardinals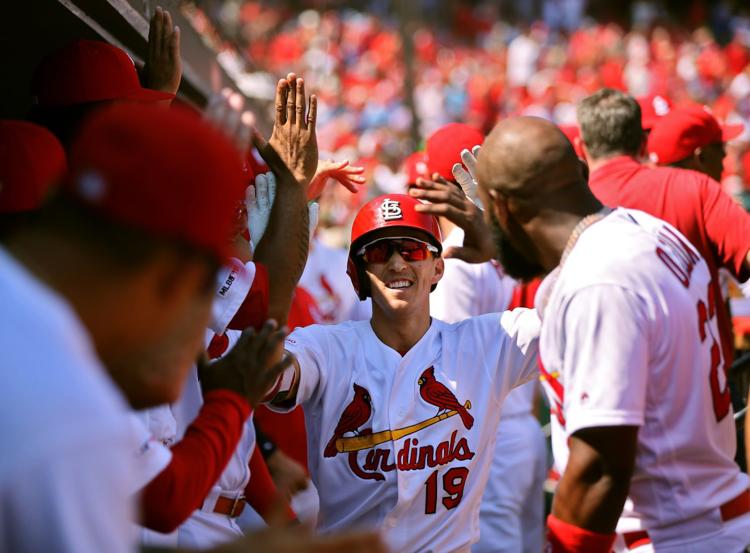 Washington Nationals vs St. Louis Cardinals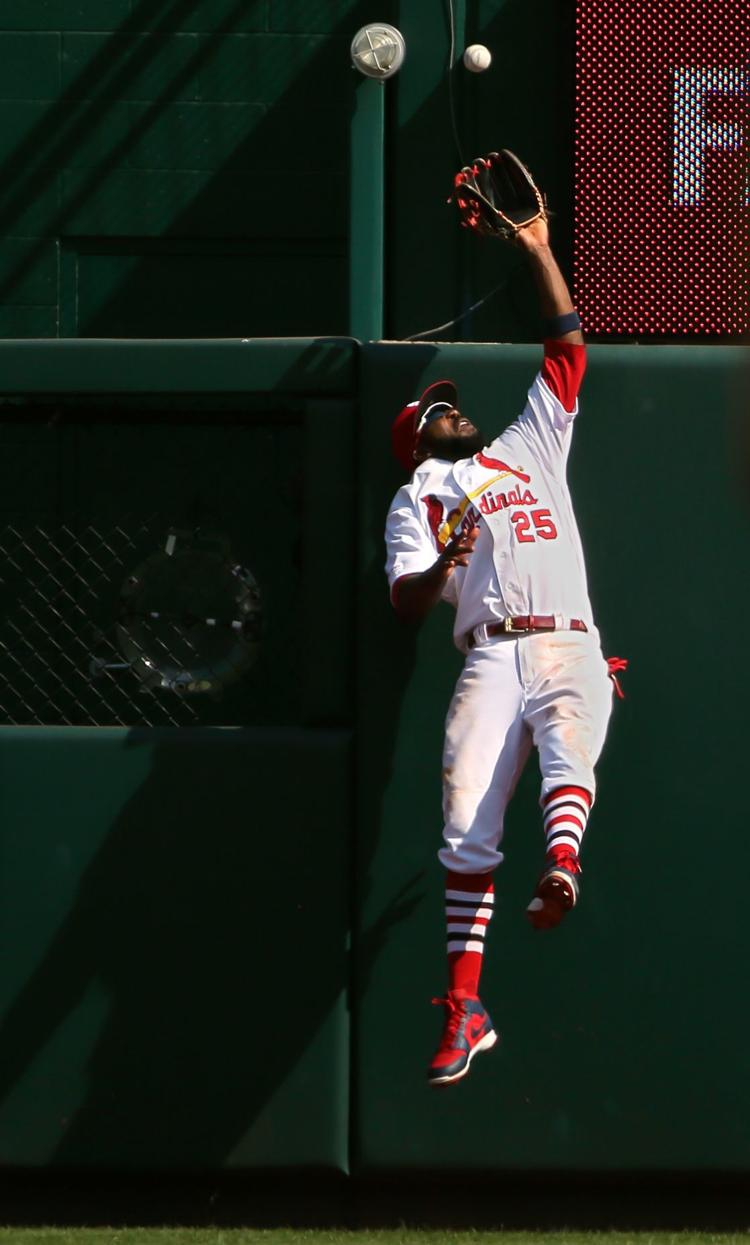 Washington Nationals vs St. Louis Cardinals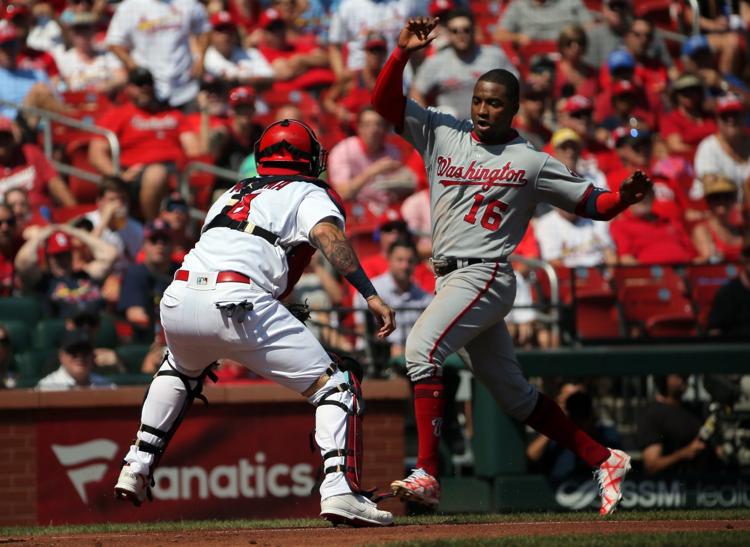 Washington Nationals vs St. Louis Cardinals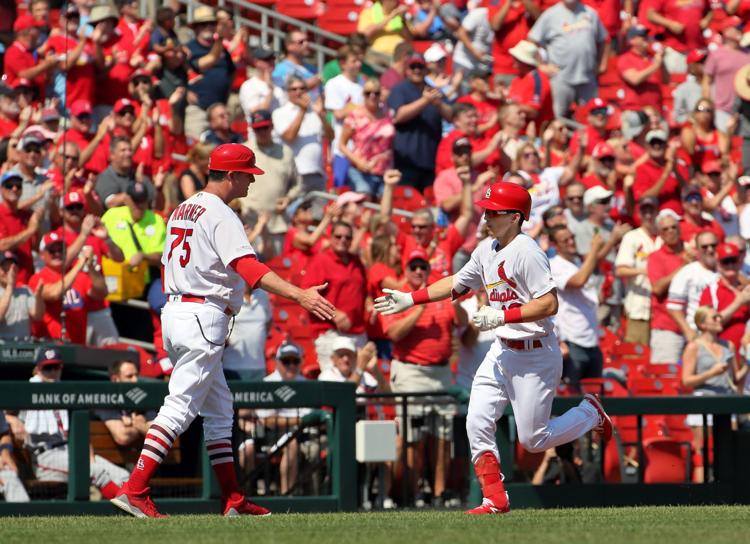 Washington Nationals vs St. Louis Cardinals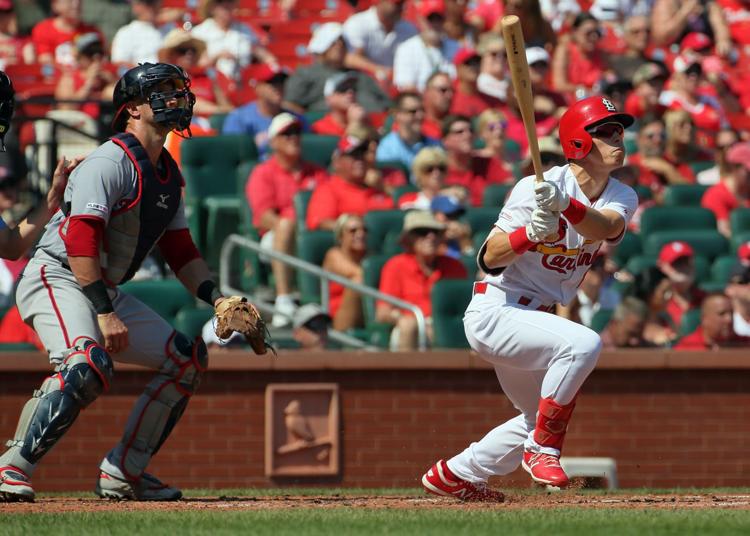 Washington Nationals vs St. Louis Cardinals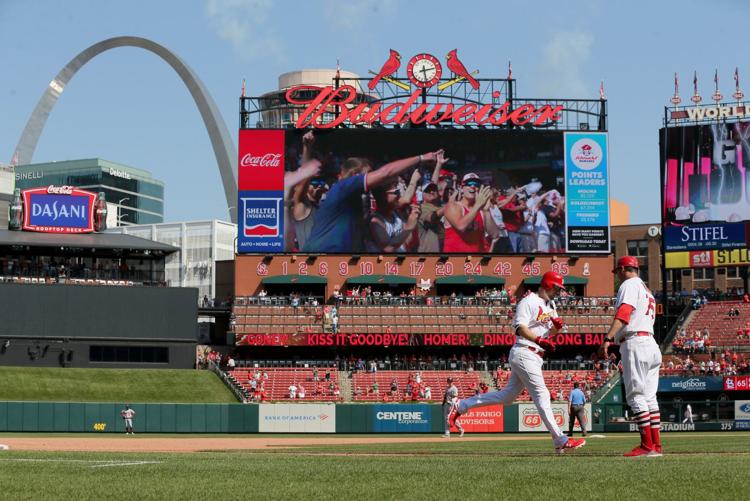 Washington Nationals vs St. Louis Cardinals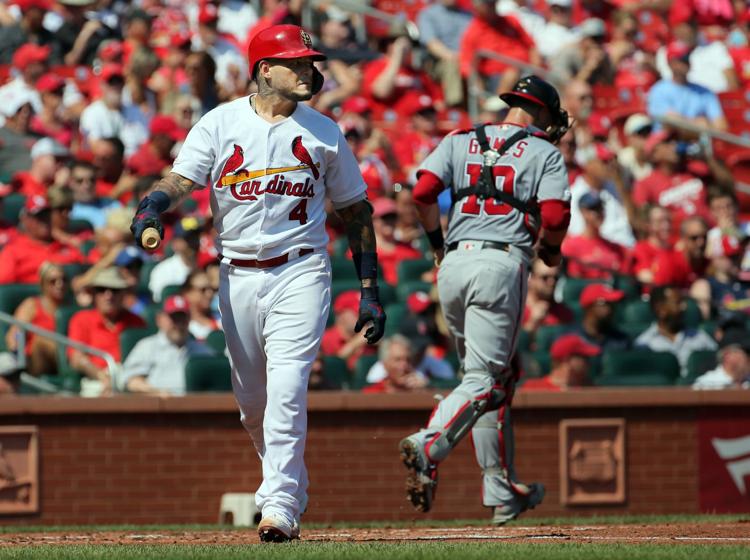 Washington Nationals vs St. Louis Cardinals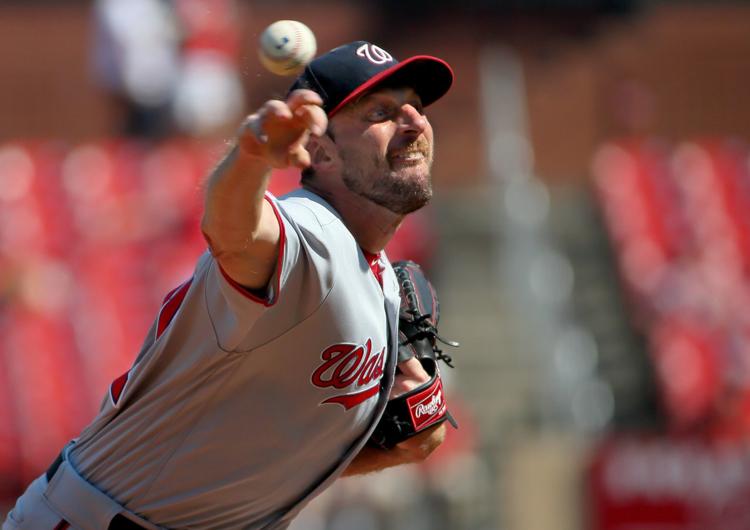 Washington Nationals vs St. Louis Cardinals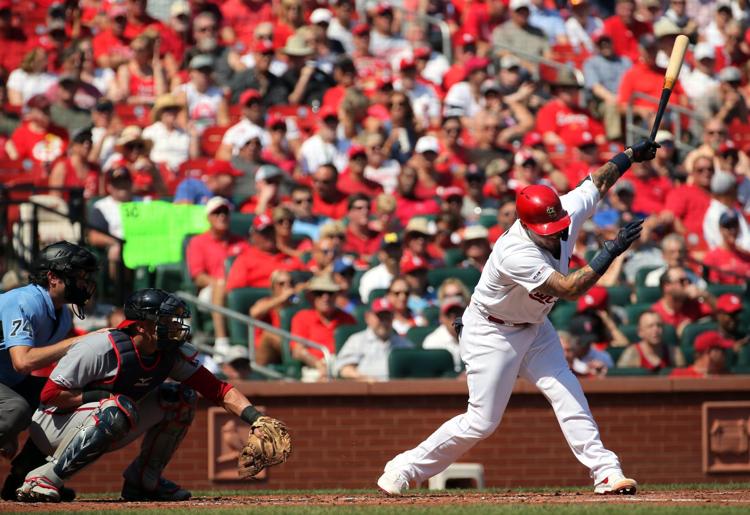 Washington Nationals vs St. Louis Cardinals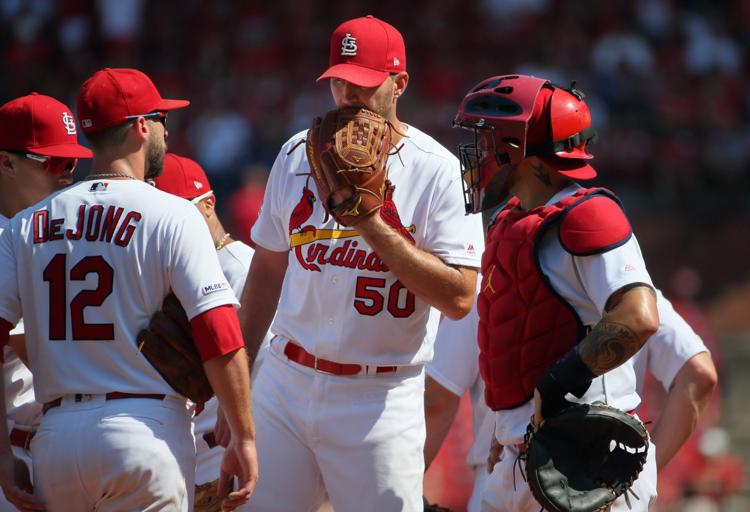 Washington Nationals vs St. Louis Cardinals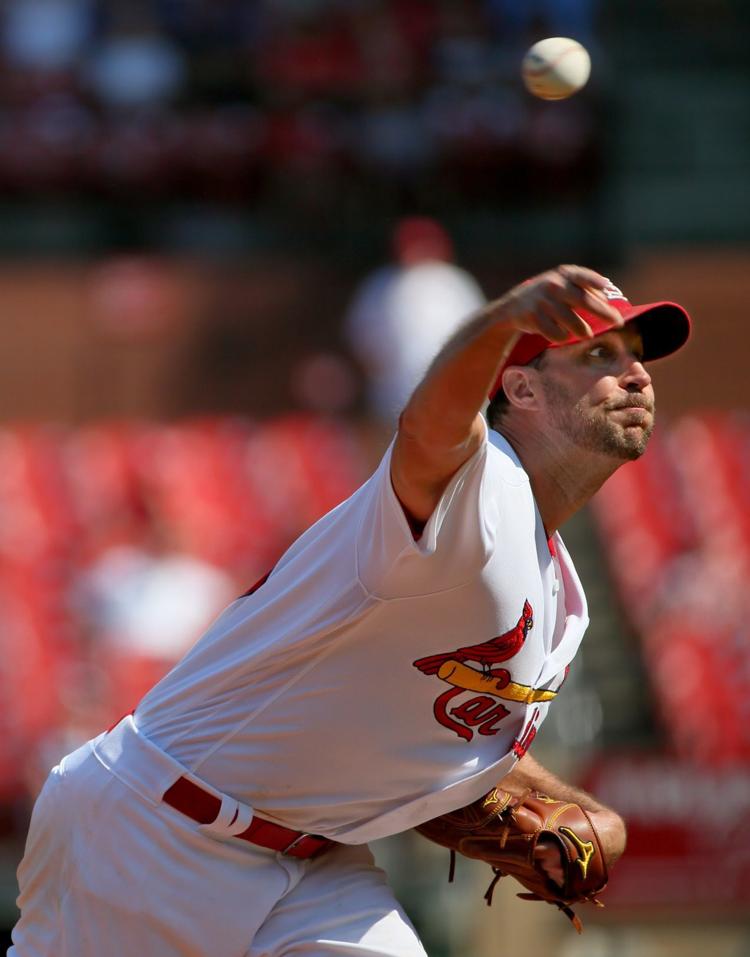 Washington Nationals vs St. Louis Cardinals
Washington Nationals vs St. Louis Cardinals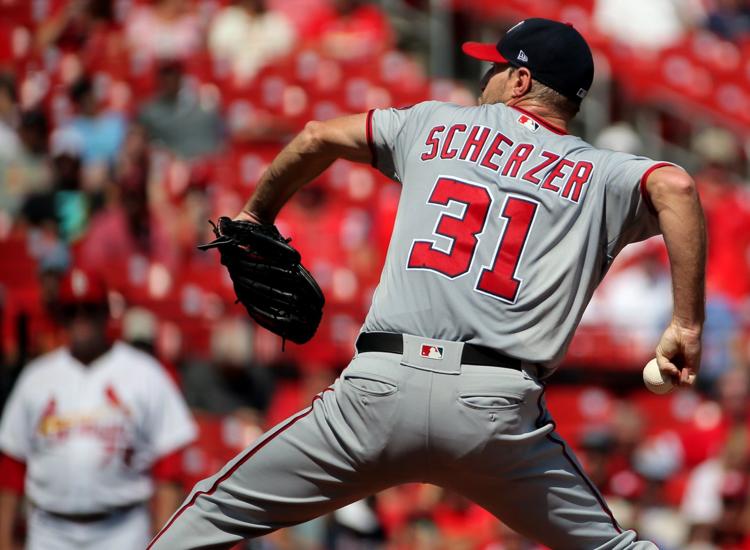 Washington Nationals vs St. Louis Cardinals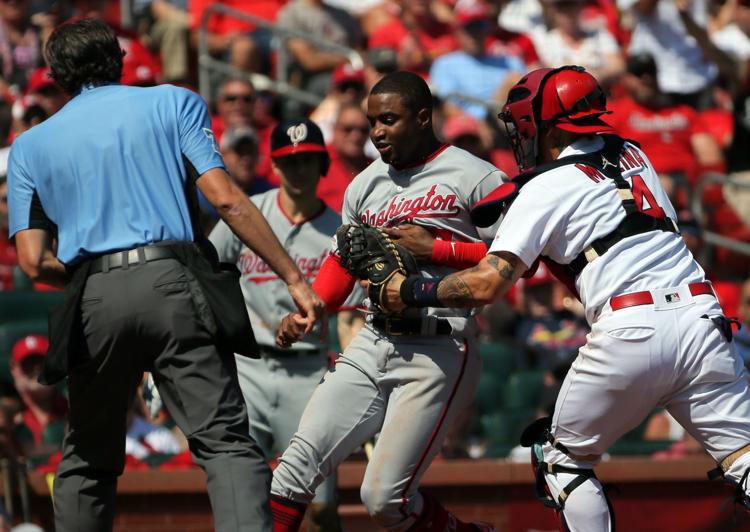 Washington Nationals vs St. Louis Cardinals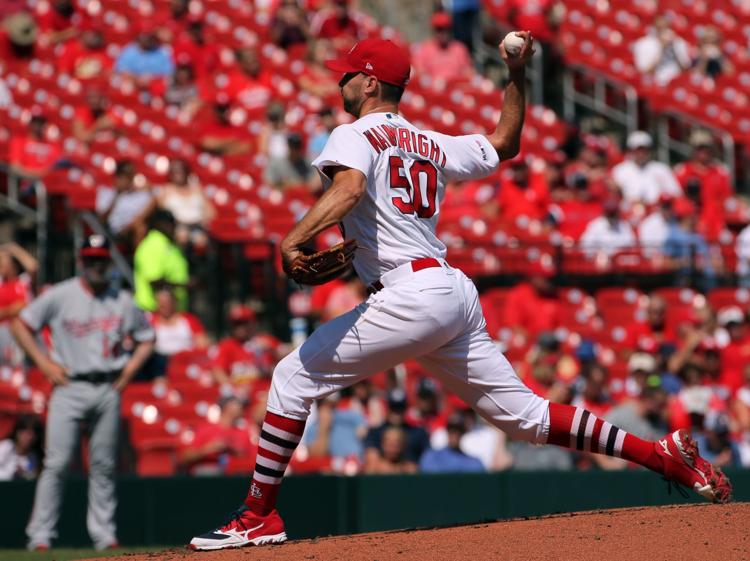 Washington Nationals vs St. Louis Cardinals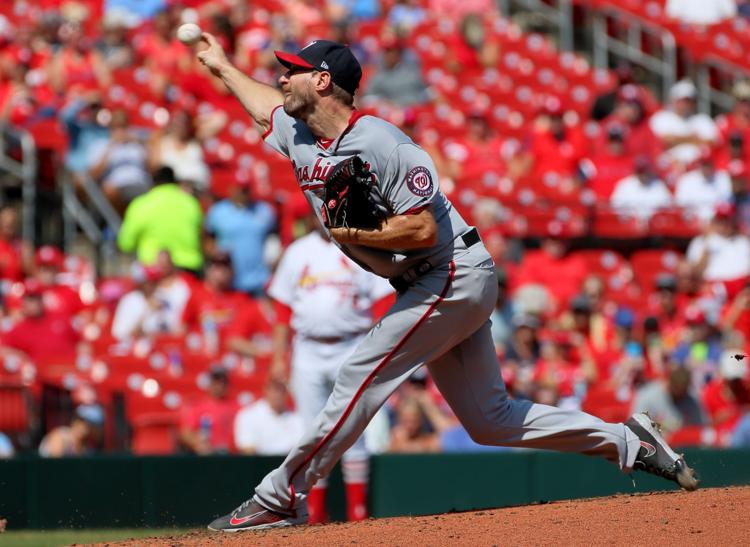 Washington Nationals vs St. Louis Cardinals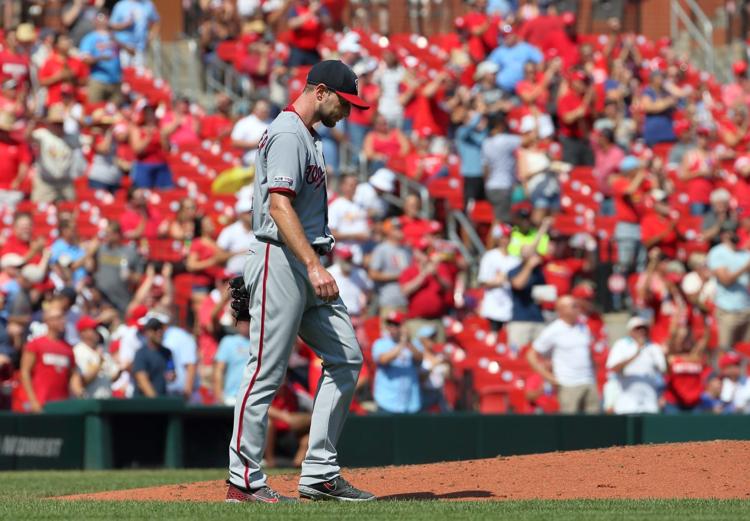 Washington Nationals vs St. Louis Cardinals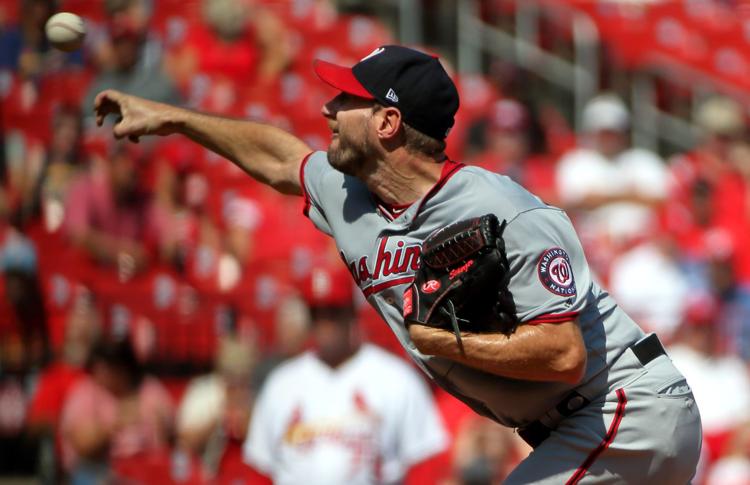 Washington Nationals vs St. Louis Cardinals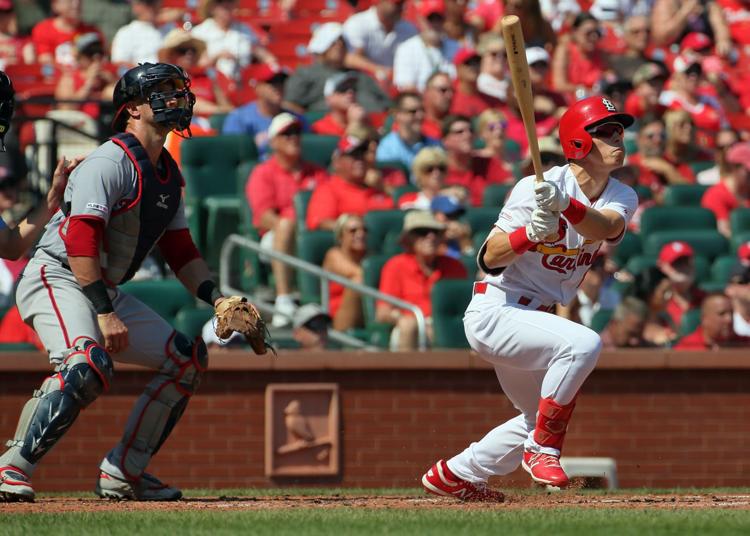 Washington Nationals vs St. Louis Cardinals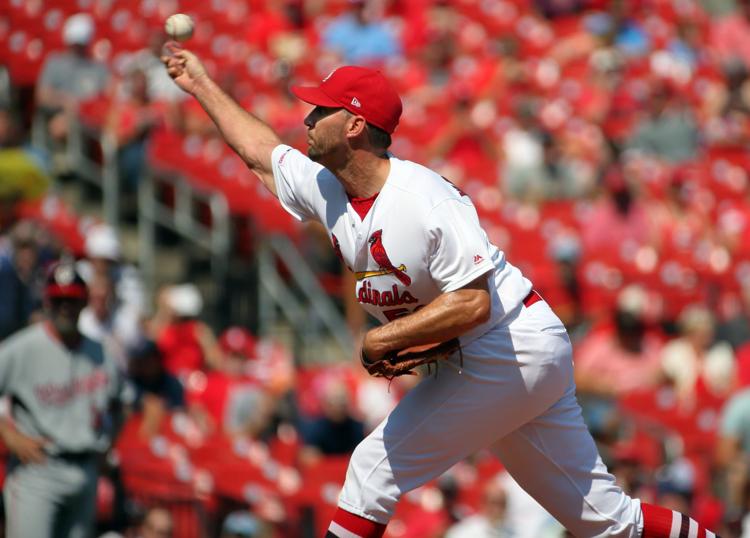 Washington Nationals vs St. Louis Cardinals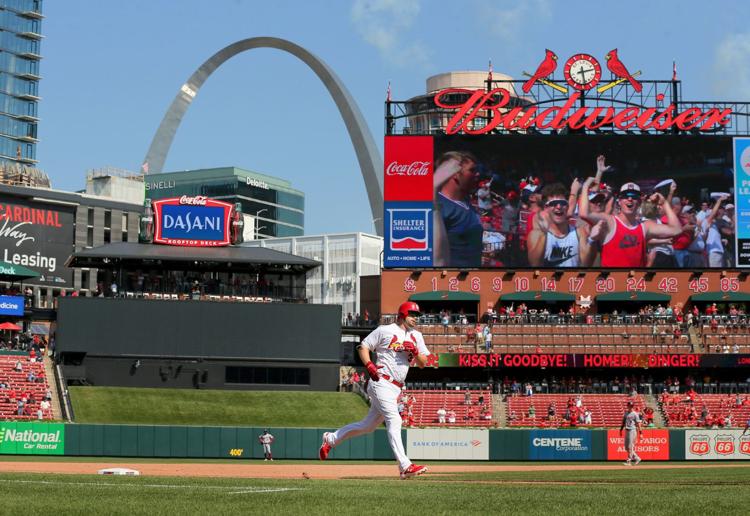 Washington Nationals vs St. Louis Cardinals
Washington Nationals vs St. Louis Cardinals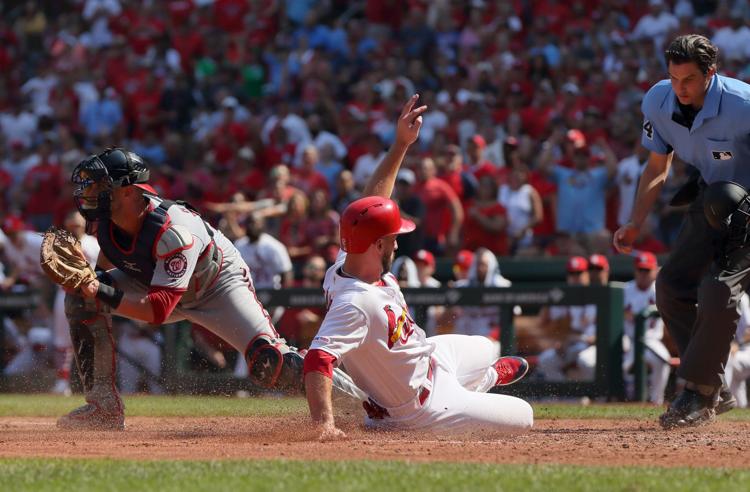 Washington Nationals vs St. Louis Cardinals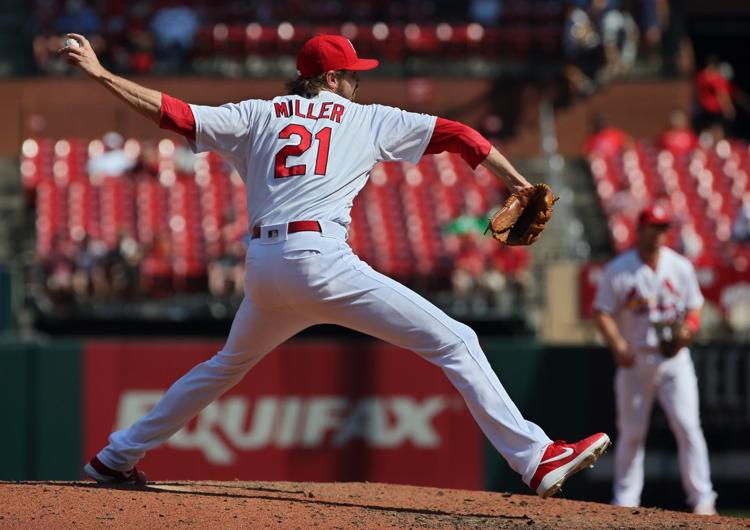 Washington Nationals vs St. Louis Cardinals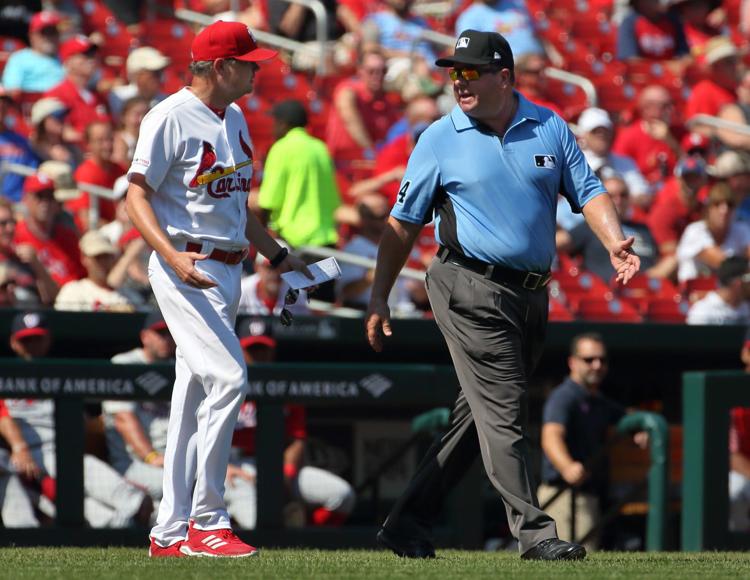 Washington Nationals vs St. Louis Cardinals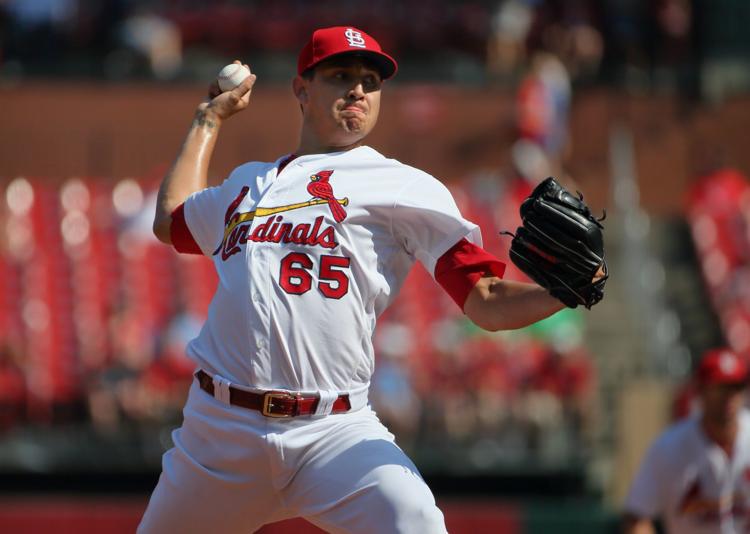 Washington Nationals vs St. Louis Cardinals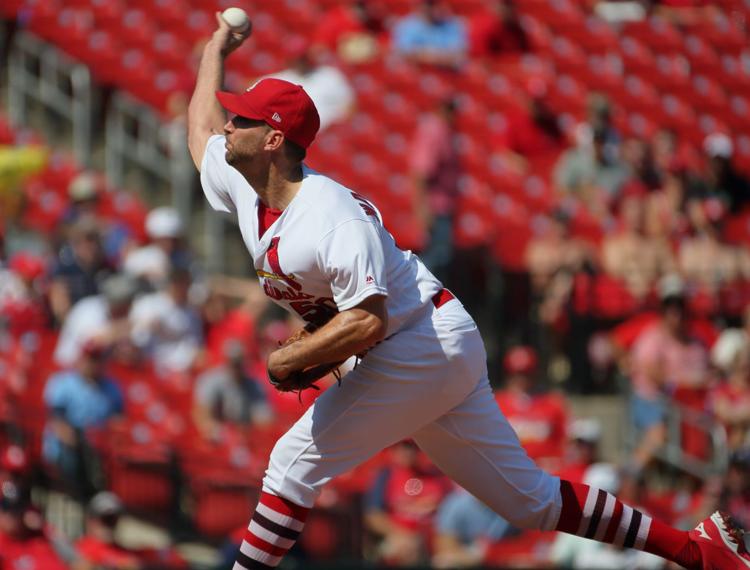 Washington Nationals vs St. Louis Cardinals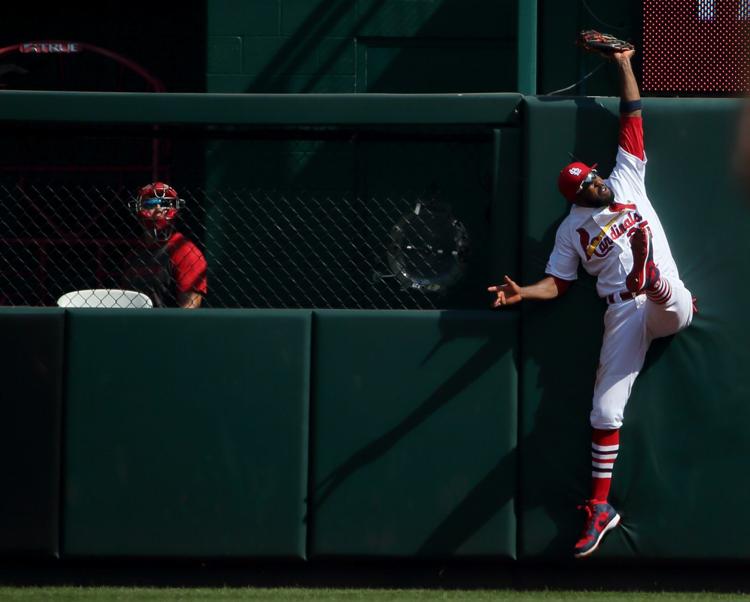 Washington Nationals vs St. Louis Cardinals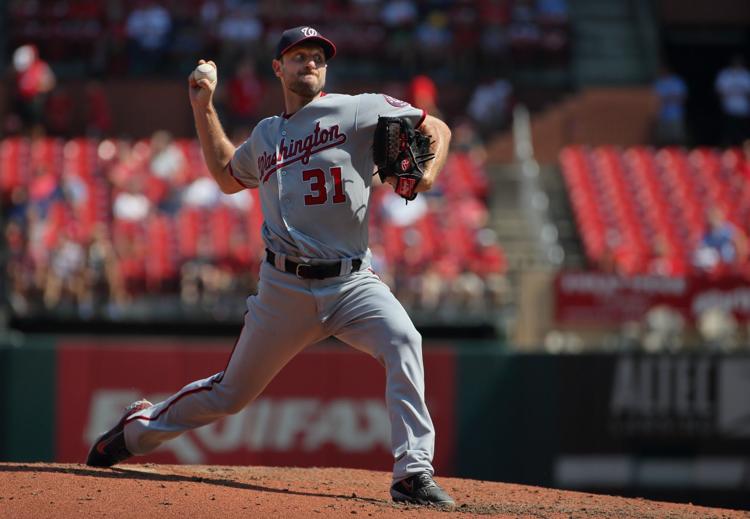 Washington Nationals vs St. Louis Cardinals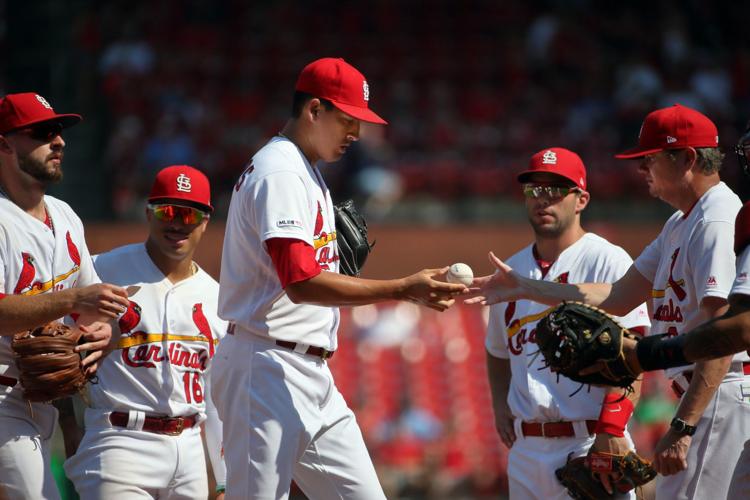 Washington Nationals vs St. Louis Cardinals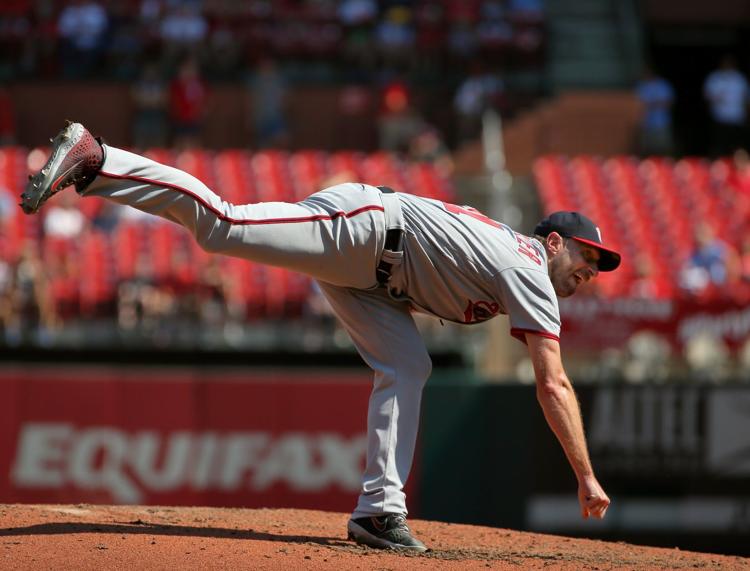 Washington Nationals vs St. Louis Cardinals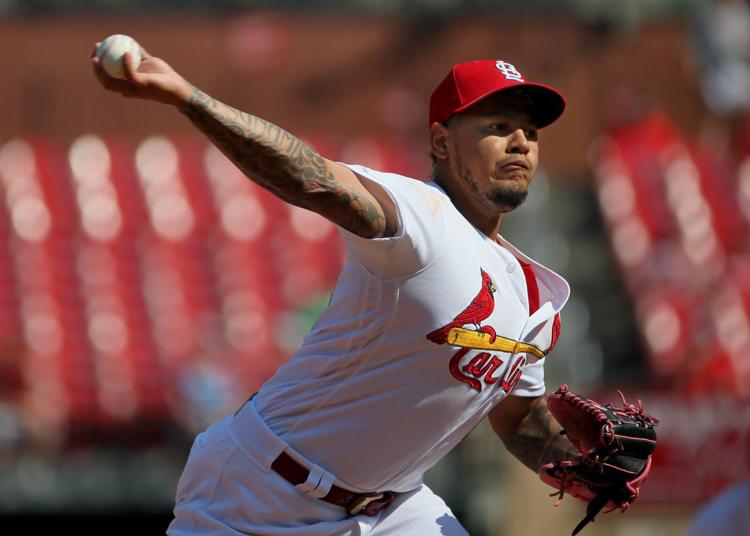 Washington Nationals vs St. Louis Cardinals