In this instance, the fire did the extinguishing.
The ignited Njabulo Blom, St. Louis City SC's little ball of fire, located the actual ball and blazed his way to get in the way. Blom tracked down the Sporting KC player near midfield, vigorously slid for the ball, and tactically tackled the guy, ending the play and starting a new one. The stolen ball ended up at the feet of City's Jared Stroud, who fed Indiana Vassilev, who scored.
"The tackle from him was, just, amazing," City star Eduard Löwen said after the 4-0 City win last Saturday. "He's so aggressive."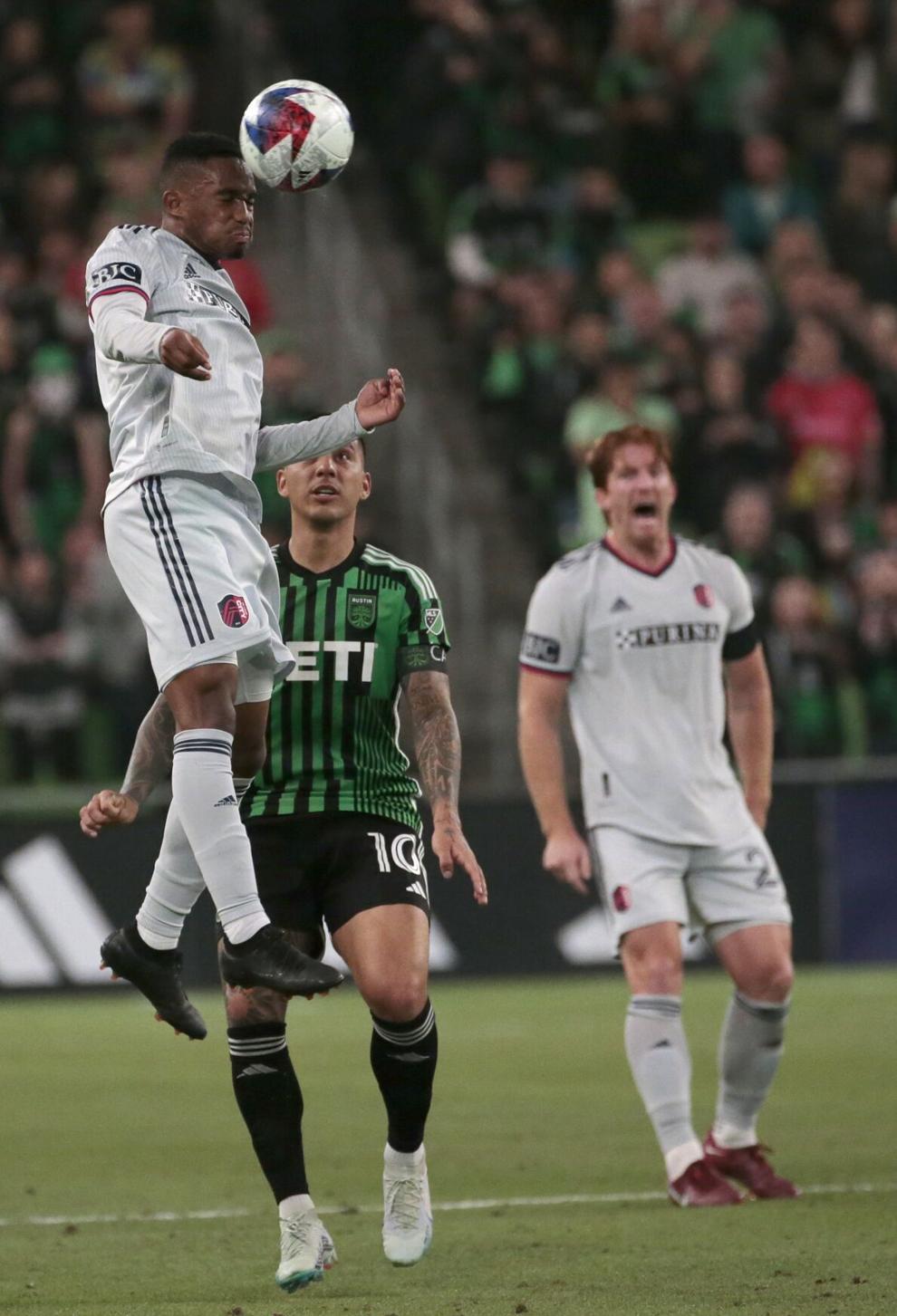 The 5-foot-8 Blom didn't score or tally an assist, but to me, he made the play of the game. That field-flipping tackle regained possession for the goal that put City up, 2-0, in just the 25th minute. And that tackle epitomized City's intensity.
"I was following the principles from training to counter-press after losing the ball," said Blom, 23. "At that moment, that's what came into my mind — following the principles and helping the team to regain the possession. ... Obviously, that goal was a team effort. We scored a goal collectively. It was very good because it's something we practice in training. ... I'm so happy to be back on the field. So excited that I was able to help the team."
Poor Blom. He'd been dealt quite a hand in 2023. Issues with his U.S. work permit made him late for training camp. And then a bout with COVID and a groin injury kept him out of numerous games. He was fit enough to start last Saturday, though, and coach Bradley Carnell "squeezed" 79 minutes out of the defensive-minded midfielder.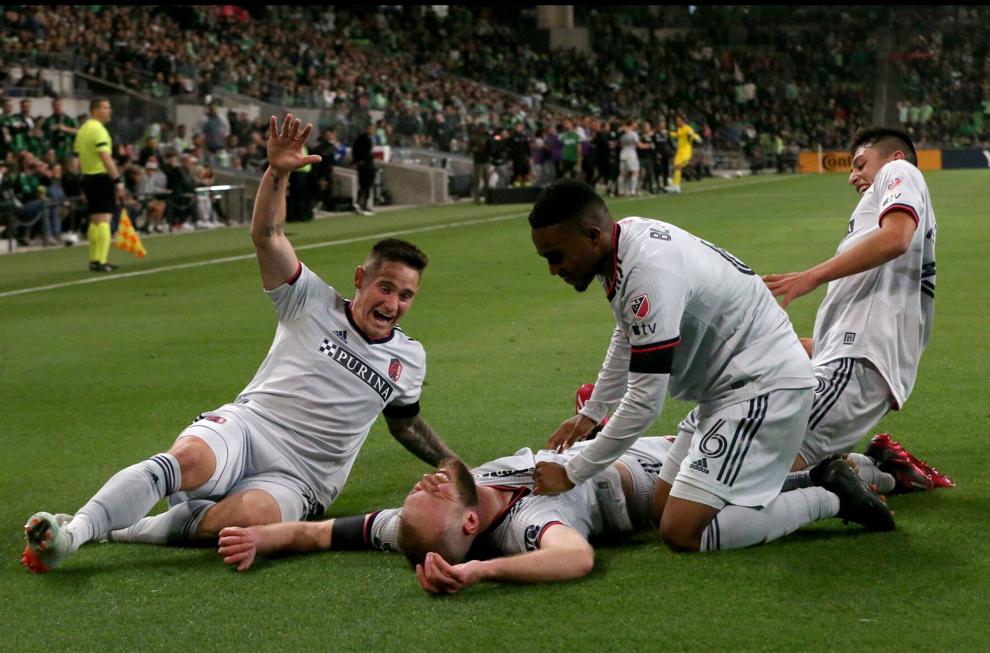 And as Vassilev said, "He was so good today — I think we really missed him. He's so good at breaking plays up — and creating attacking chances for us. I thought he was outstanding today, I really, really did. ... You could sense from the field that everyone was hungry. We were playing with an edge."
We presumed that the top players would be top players, be it Löwen, Klauss or goalie Roman Bürki. But it's the ascension of guys such as Vassilev, Rasmus Alm, Kyle Hiebert and Blom that have made this expansion team an excellent team.
With City, you hear a lot about the "spine." You think of Bürki and the center backs, and then the center midfielder Löwen and the striker Klauss. But the fellow behind Löwen, the holding midfielder, is also a veritable vertebrae. They call that position the "six," and fittingly, Blom wears No. 6. When he's healthy, he complements Löwen and, really, helps unlock Löwen. Now, St. Louis has numerous options to play at the "six." Blom at his best is the best choice.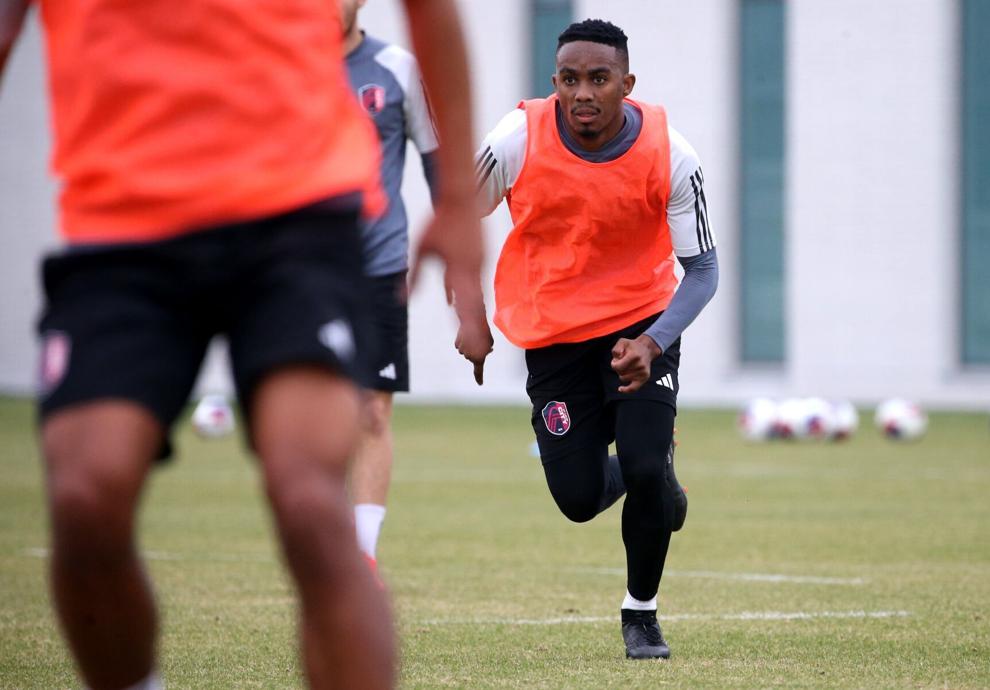 When it comes to opposing ball-handlers, Blom gloms. And when Blom gets the ball, Löwen described, there's a "calmness" to him.
Carnell, a fellow South African, said of the holding midfielder: "I think every successful team has one of those players, right? You look at the Philadelphia Unions of the world with (José) Martinez or you can look overseas. I just think it's the nature of the game, especially with the way that we play in the transition-game model. We want to get guys forward, we want to get good ballplayers on a string, good sequences in any attack. So we need to get (Löwen) that little bit of freedom, but it needs to be complemented with some good discipline and good structure against the ball. So we just need that balance attack."
In fact, Blom has played so well in games, he might have the honor, if you will, of missing games. He's been added to the provisional roster for South Africa's national team, as it heads into the Africa Cup of Nations qualifying match on June 17. If he remains healthy, he would likely miss City's games on June 11 and 17. Carnell himself, a couple of decades ago, played for the South African national team.
As for the brilliant tackle in the win against Kansas City, Carnell said he'd seen plays like it before on video when Blom played for Kaizer Chiefs F.C. That's a club in South Africa.
"We know he needs a pathway to be who we signed," Carnell said. "Just a bit of fitness, a bit of belief, and he just grows within the group. If he plays with performances like this, we have a great (situation) there. ... We need the feistiness in the midfield, we need the ball-winning mentality in the midfield, we need the ruthlessness in the midfield.
"So, we've done these signings with purpose, right? Does it all come together with the flick of a switch? No. It's a work in progress, and it's over time. (Blom) didn't join us last year in June — he joined us in January (of 2023). So you know for him to get up to speed, first of all, physically, and then mentally — what this game, league and travel requires — takes time."
And in the meantime, he'll make game-changing plays along the way.
---