The Post-Dispatch coverage team is there with highlights and quick hits from the Cardinals opener.
Before he spoke to the media, Adam Wainwright had, well, something to say.
"Let's not do the retirement questions (all year)," he told a gaggle of reporters Wednesday in front of the home dugout, following the Cardinals' workout at Busch Stadium.
So, I asked him the opposite.
See, there's all this talk that Wainwright should or will retire along with Yadier Molina and Albert Pujols, but just last season Wainwright was an elite pitcher — he finished seventh in the Cy Young voting, for goodness sakes. And even though he's 40, he missed nearly three full years to injuries, thus his arm is younger than his age, so to speak. So, I framed it to him as a "could-you-pitch-forever" question.
"It's a great point," he said, "but I think that ends up leading to the same conversation (about retirement). So, we'll just go one game at a time, one day at a time and enjoy where I'm at. I'm in a great place, on a great team, great organization, a great city, wearing the birds on the bat. I'm really blessed. I'm just going to enjoy that."
In a weird way, it's unfair to assume Waino would retire at the end of this year — regardless of his teammates' status — because it's almost disrespectful to his current state as a reliable and relevant starting pitcher.
For perspective, here's who finished seventh in the Cy Young voting from 2016-2020: Aaron Nola, Sonny Gray, Josh Hader, Robbie Ray and the late Jose Fernandez. Elite pitchers.
"I'd be surprised if this is his last season, to be honest — just how good he looks," Cardinals pitcher Jordan Hicks said. "But, you know, he's got a big family. That's always a big factor for people."
And, of course, if the 2022 Cardinals win the World Series, that could sway things for Wainwright, since it would be the perfect way to go out. But to get to that finish, we first start with the first start. And that's Thursday at Busch Stadium. Opening day. Once again, Wainwright won't get to ride in one of those pregame trucks, since he'll be warming up in the bullpen (incidentally, that makes one wonder — has Yadi ever gotten to ride in a truck in the pregame ceremony?).
Wainwright as a 40-something pitcher is a fascinating specimen, because his brain is built to balance this type of situation. On the mound, he's fantastically focused. But he also has a good sense of humor. Better yet, a good sense of self — both of his mind and his body. He understands perseverance and perspective. And since he's been in seemingly every on-field situation, he seldom, if ever, gets flustered.
Oh, and when it comes to in-depth knowledge, he's basically a pitching coach. Oh, and so is his catcher.
Now, it'll be hard to replicate 2021. But here's thinking the righty Wainwright's 2022 will be good enough that he could make a pitch to pitch in 2023.
"Take the nostalgia out of Waino starting tomorrow," Cardinals manager Oliver Marmol said. "He is starting tomorrow because he's going to give us our best shot to win tomorrow. Yes, when we sat down, and I said, 'Hey, you're going to open it up for us,' his first question was (if it was nostalgia-driven). And my response was, 'No, it's because you're our best guy to go.' So, yeah, he's opening this game up — this season up — because he's our guy."
Since the year 2000, 15 starting pitchers at age 40 or older have pitched at least 180 innings. It's a who's-who list, which includes three boyhood idols of Wainwright — famous Braves hurlers John Smoltz, Tom Glavine and Greg Maddux. Jamie Moyer logged the most innings (1,529 2/3), while Randy Johnson accumulated the most WAR (22.4). It doesn't happen that often — again, 15 guys in 21 years — but 40-something starters have made major impacts on good baseball teams.
It's crazy to think that if Wainwright had retired after his rough 2017, he'd be at Thursday's opening day in a red jacket. Instead, he's the starting pitcher — and making his seventh home-opener start. That surpasses Bob Gibson for most in franchise history.
And, perhaps you heard, but Wainwright and Molina are on the cusp of pitcher-catcher history. They've been the starting battery for 304 regular-season games. The Major League Baseball record is 324 by Mickey Lolich and Bill Freehan of Detroit.
This season hasn't even begun and it's already dripping with nostalgia.
But the point of this season is to create, well, future nostalgia. To return to the World Series with familiar faces, now in their 40s. It's possible, especially if Wainwright pitches like he did at 39.
"I really try not to put too much stock into the age number, because I feel younger now than I did when I was 35," Wainwright said to me during the group interview by the dugout. "I felt terrible when I was 35. My arm hurt every single day, my knees hurt, my back hurt. So, I feel much younger than that. Now, there are still a couple things that hurt, but they hurt a lot less than they used to. So, maybe I'm aging backwards, Benjamin."
Photos: For fans, Cardinals' opening day is an unofficial holiday
St. Louis Cardinals 2022 opening day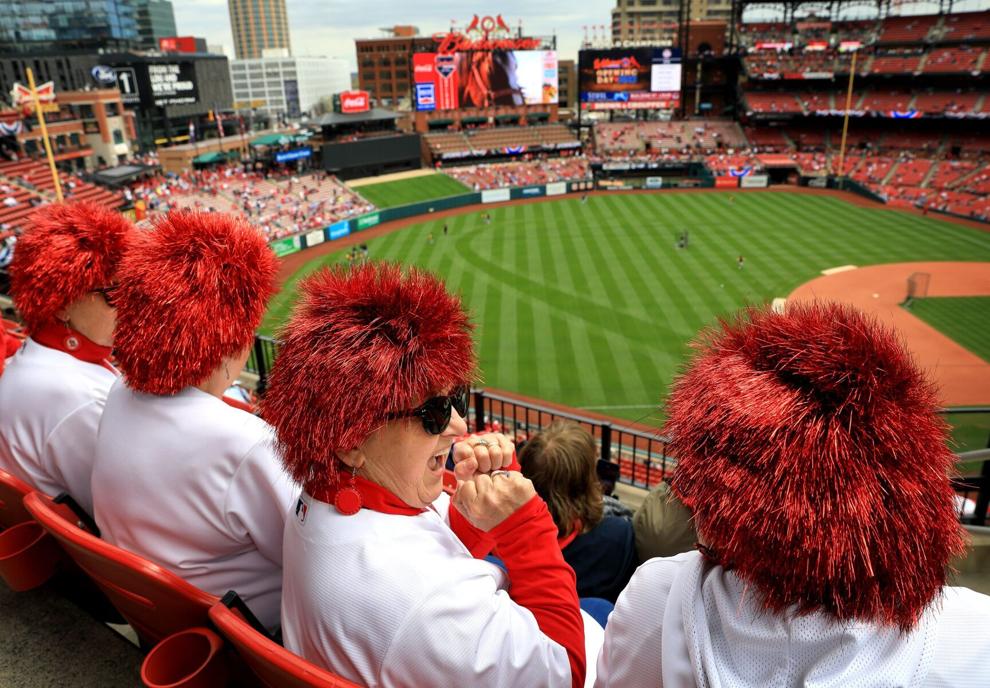 Cardinals open their season at Busch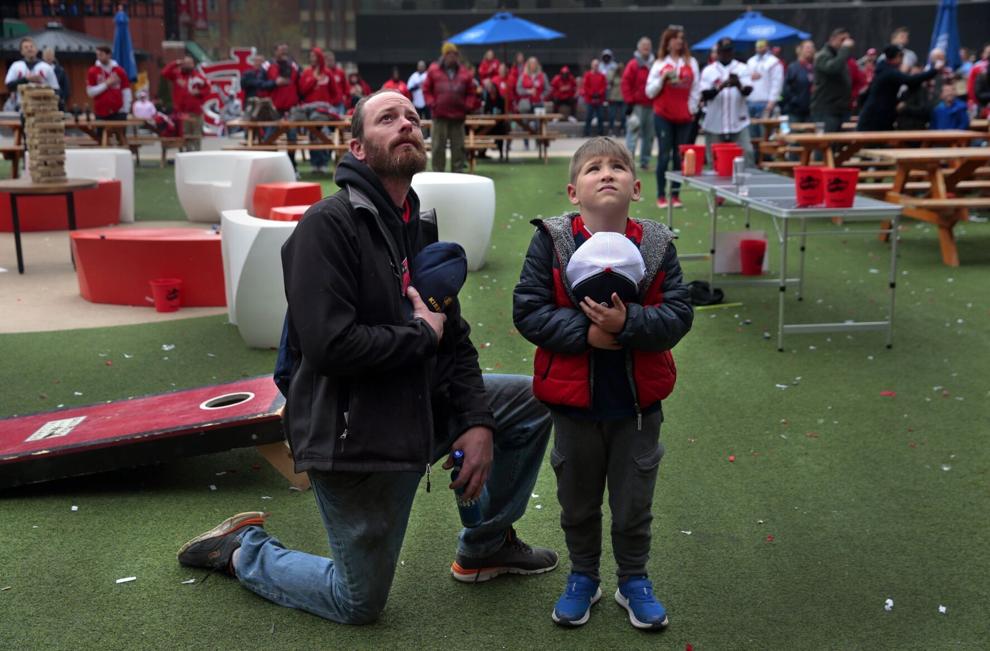 Cardinals open their season at Busch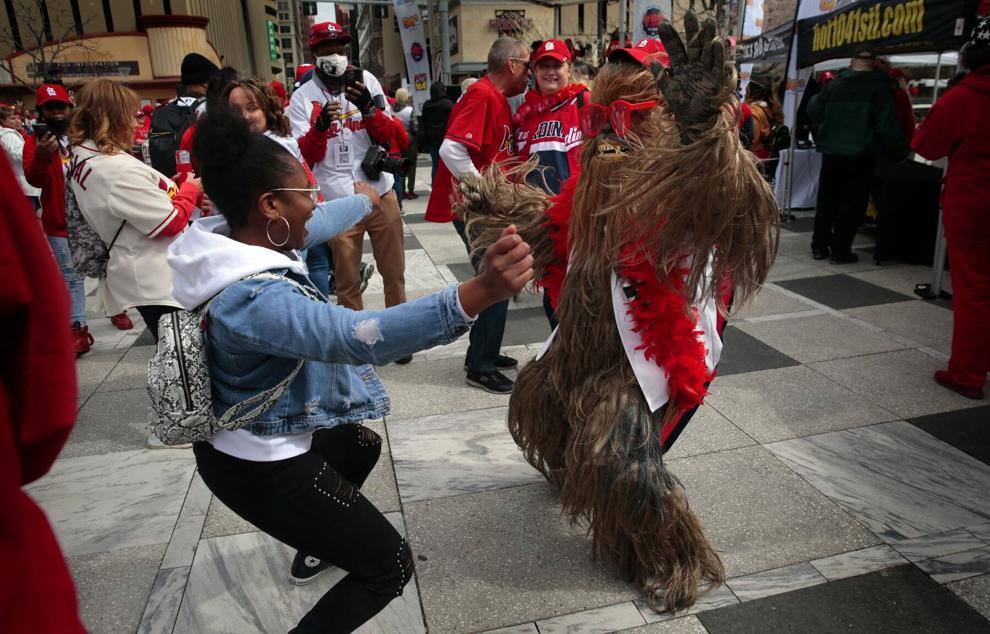 Play Ball on opening day at Busch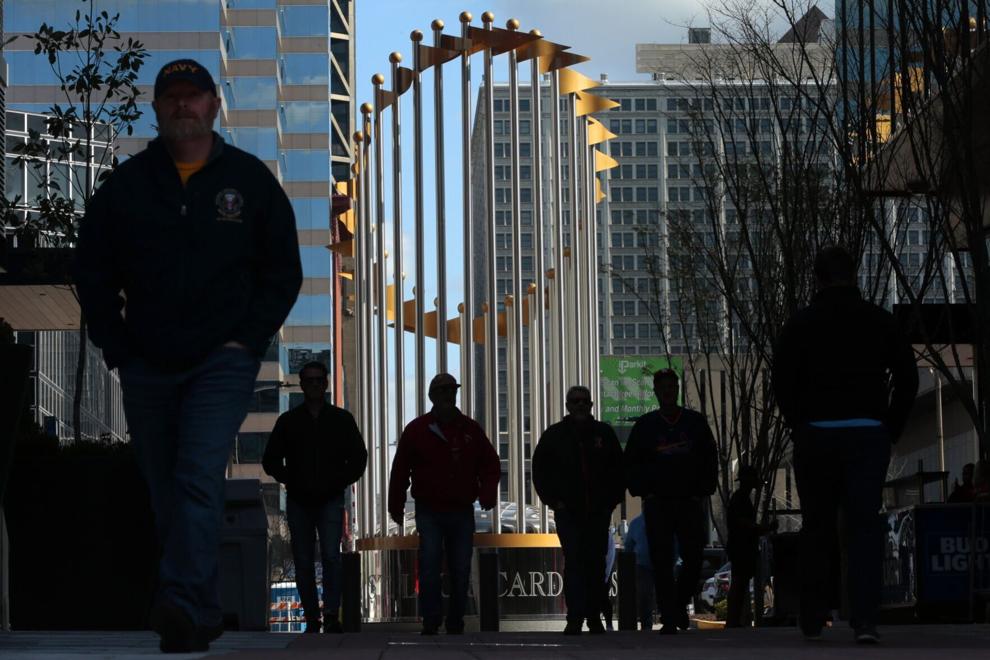 Play Ball on opening day at Busch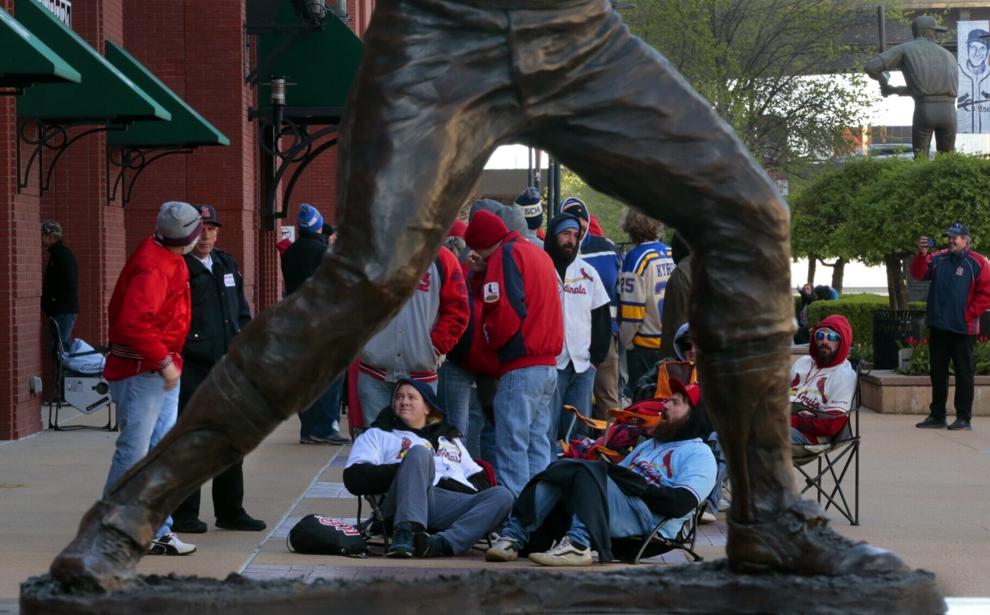 Cardinals open their season at Busch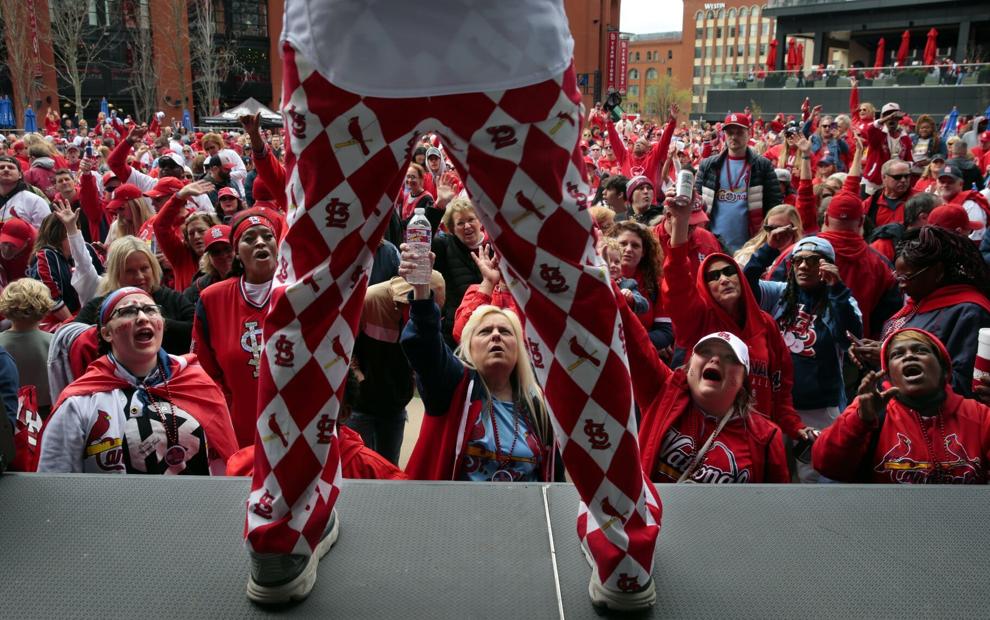 Cardinals open their season at Busch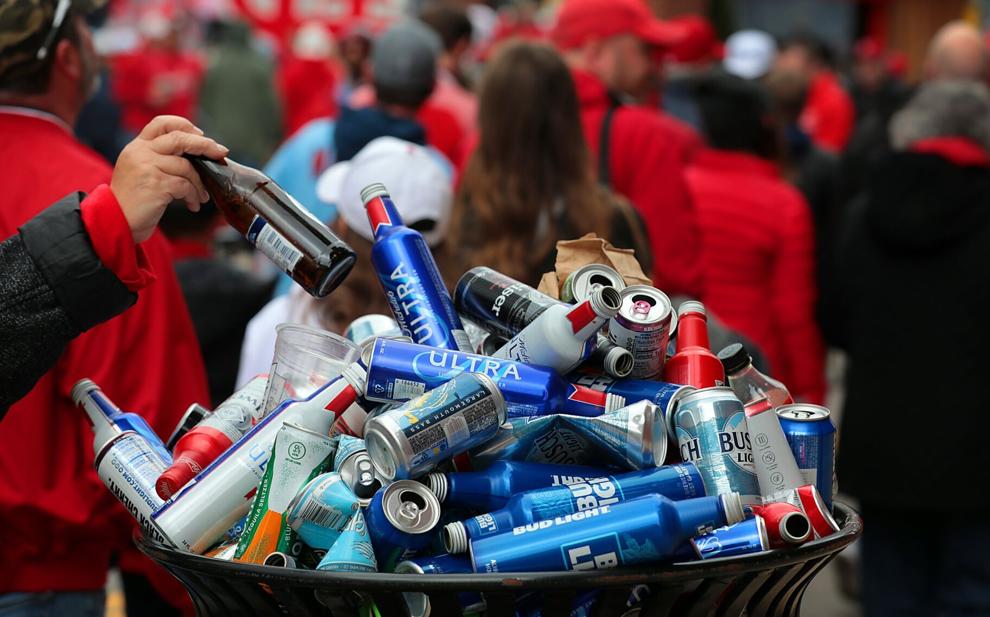 Cardinals open their season at Busch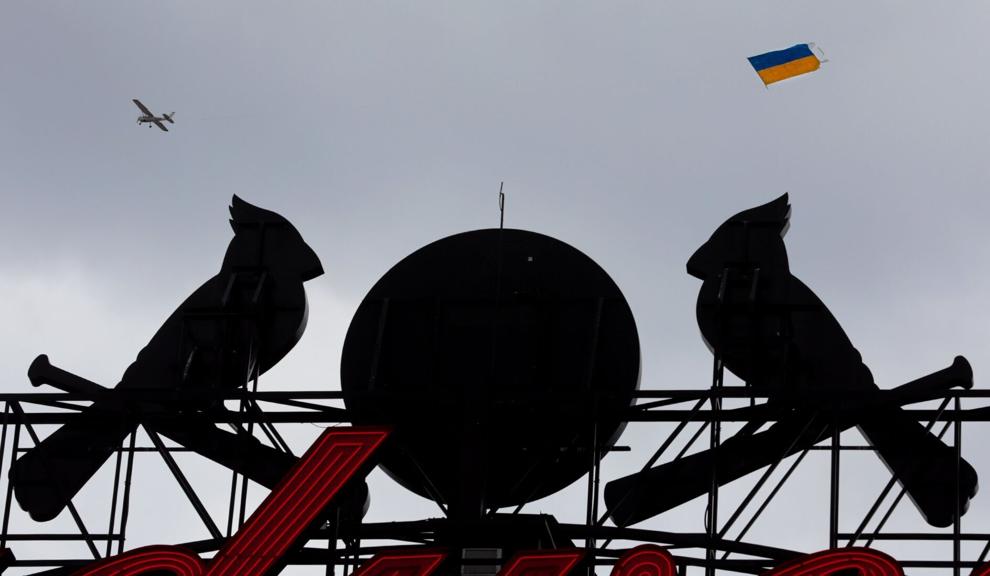 Cardinals open their season at Busch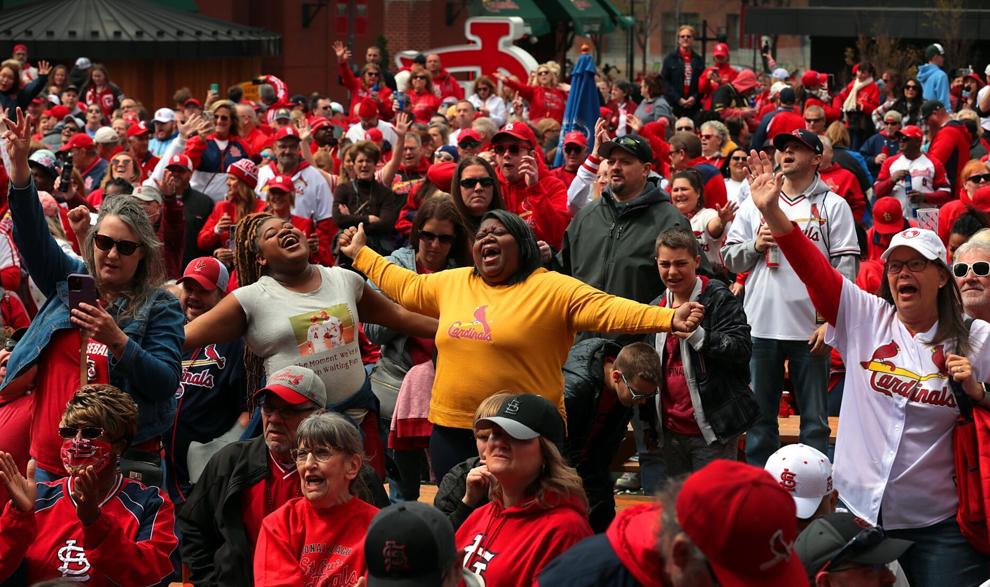 Cardinals host opening day at Busch Stadium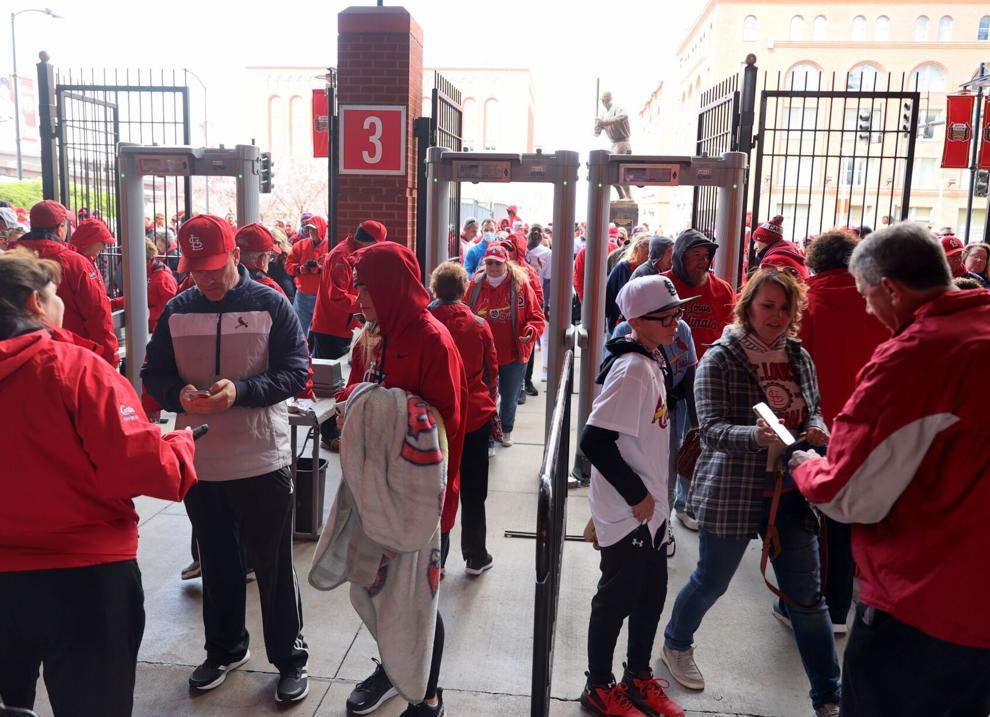 Cardinals host opening day at Busch Stadium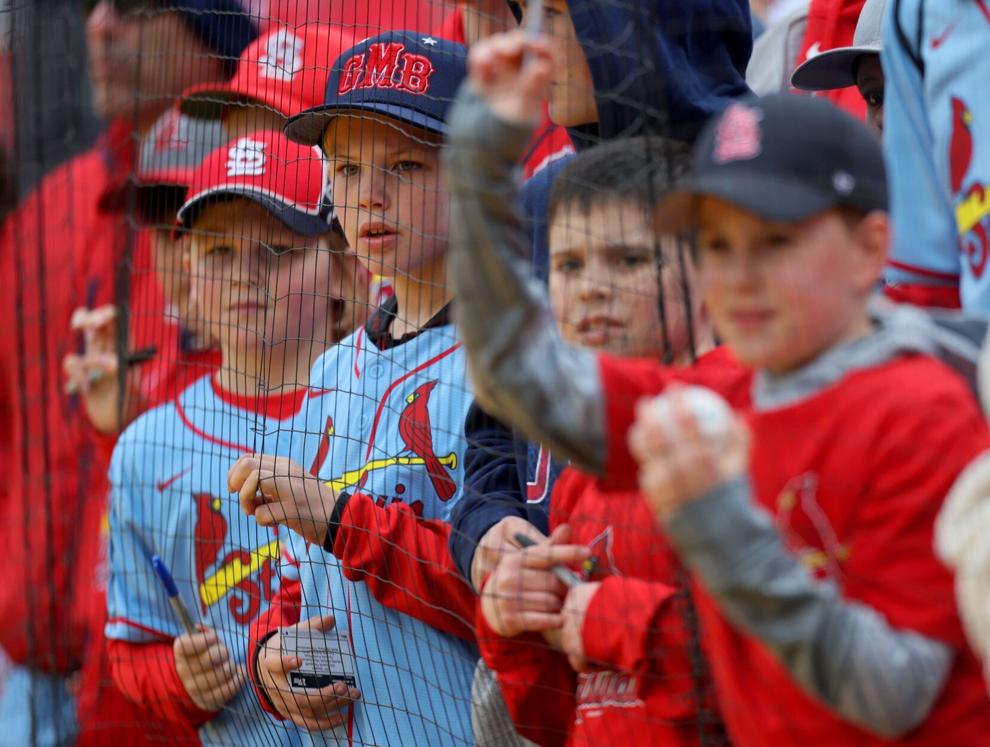 Cardinals open their season at Busch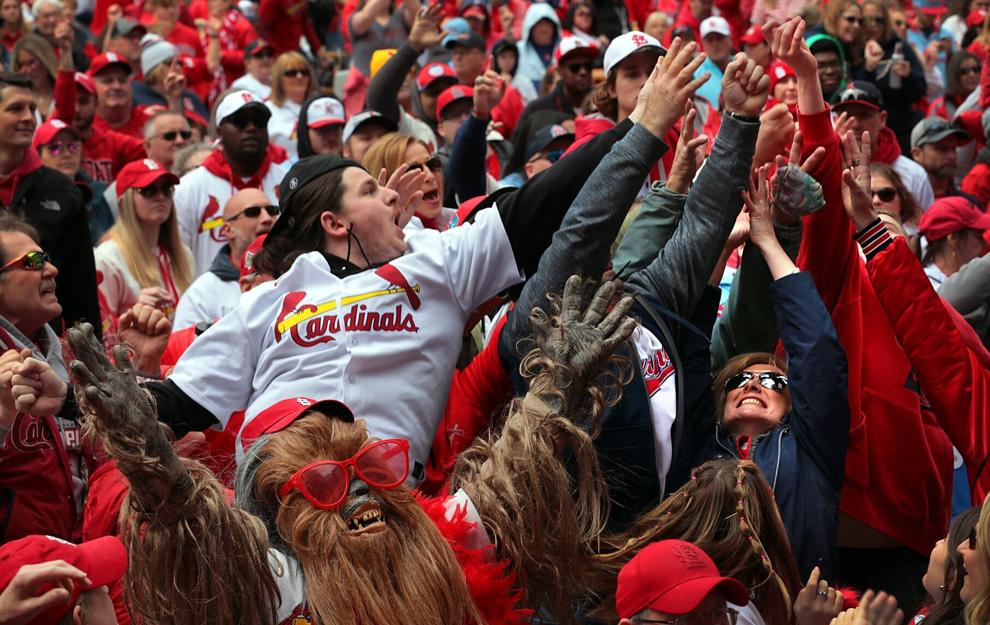 Cardinals open their season at Busch
Cardinals open their season at Busch
Cardinals open their season at Busch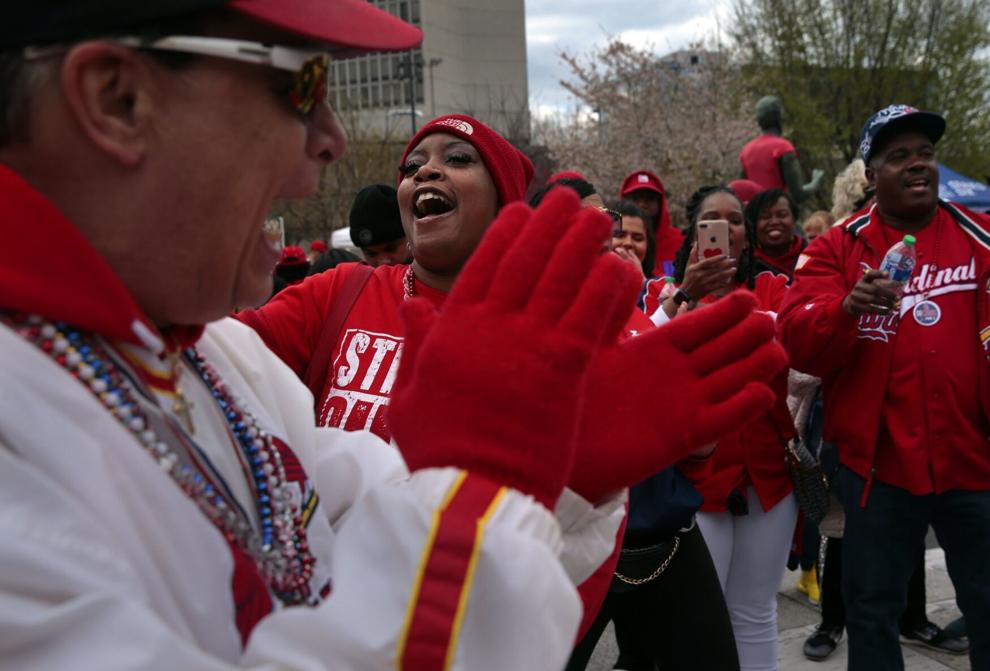 Ten Hochman: What Cardinals opening day means to St. Louis, especially in 2022
Cardinals open their season at Busch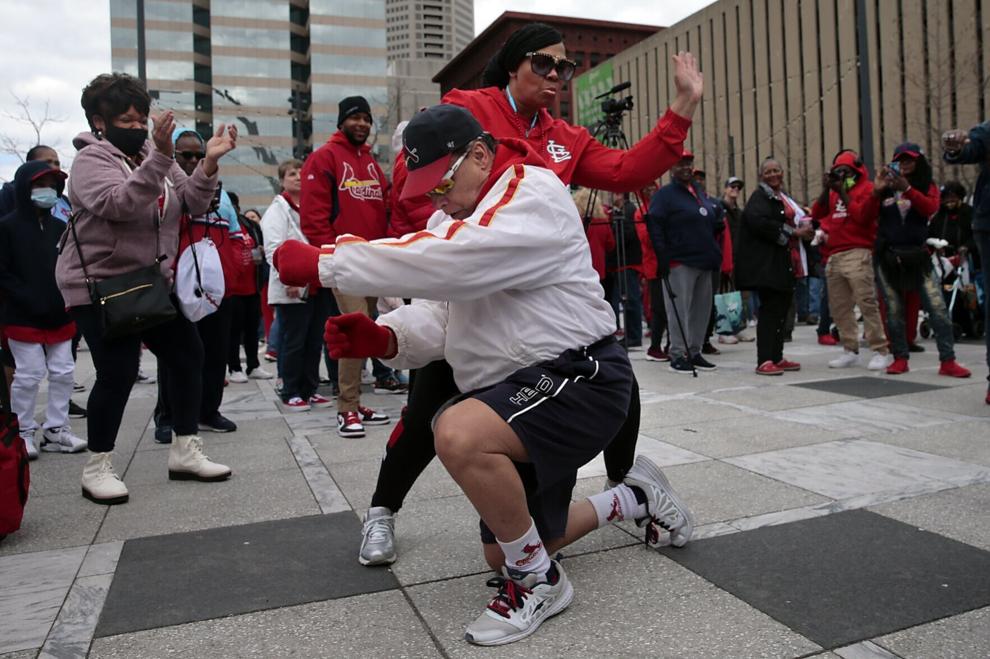 Cardinals open their season at Busch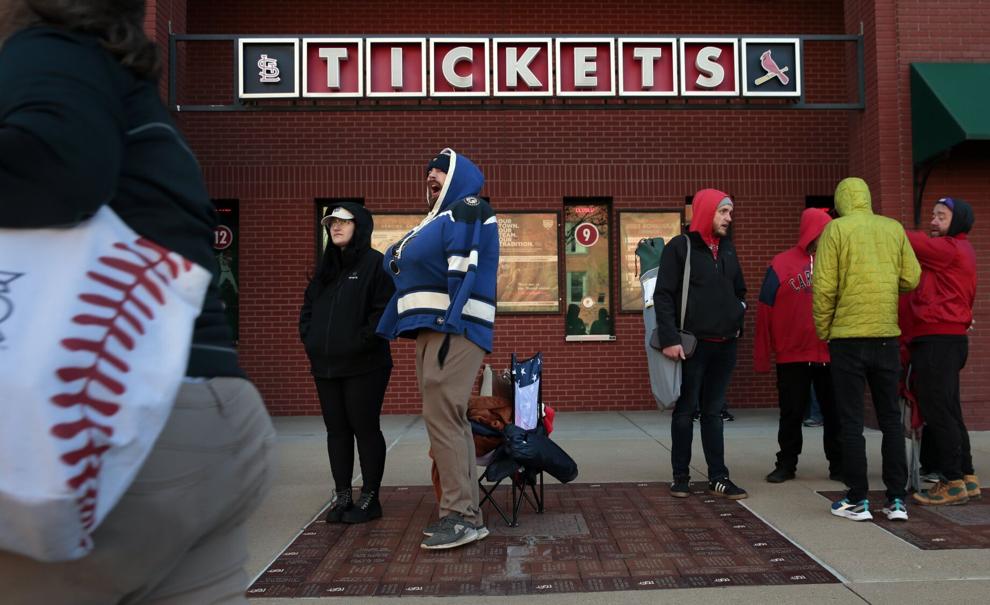 Play Ball on opening day at Busch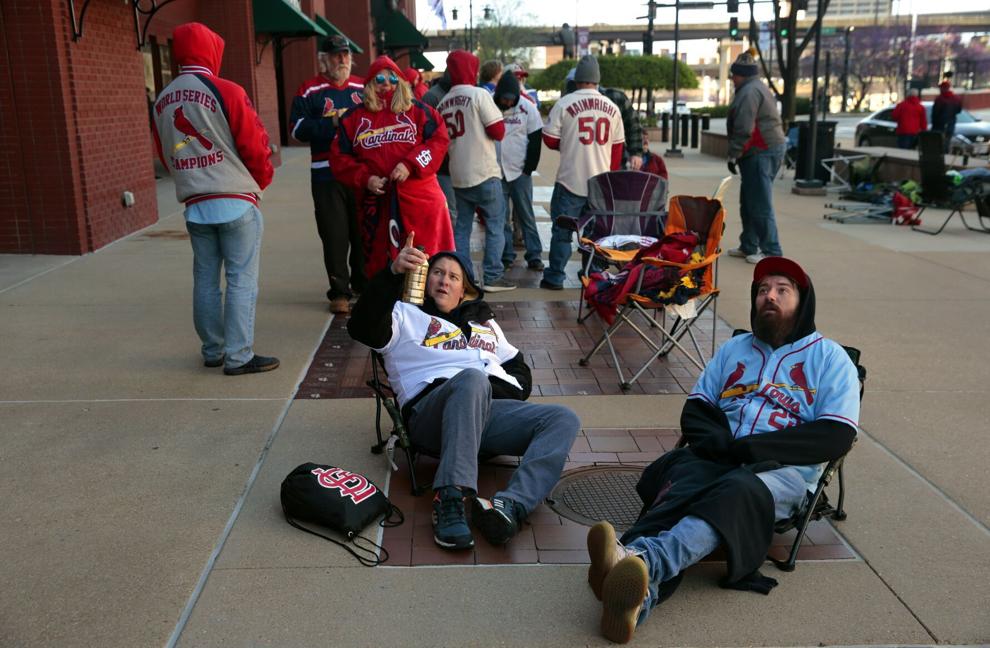 Play Ball on opening day at Busch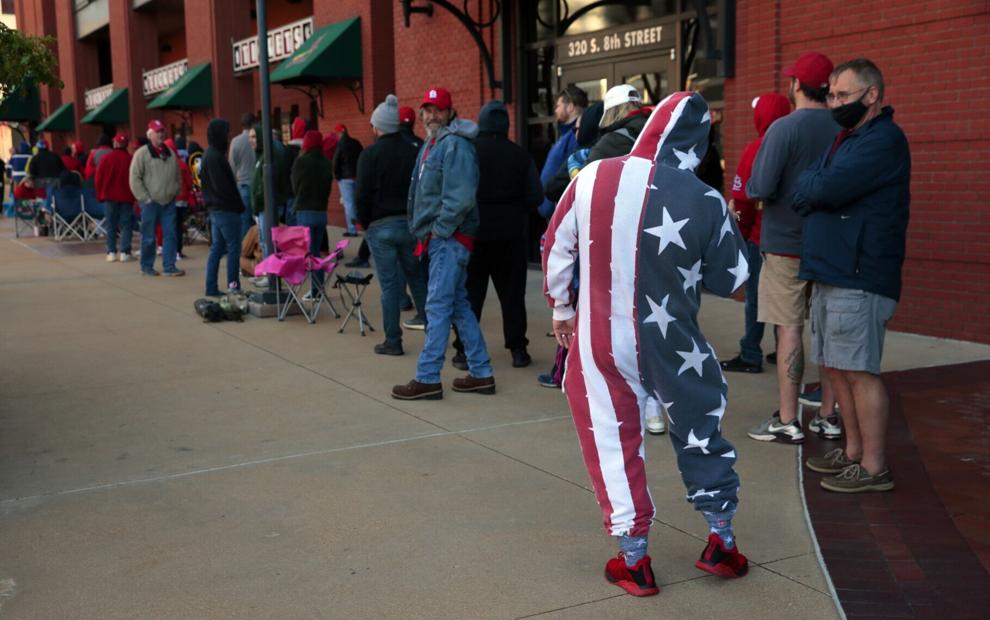 Early tailgaters, opening day Cardinals baseball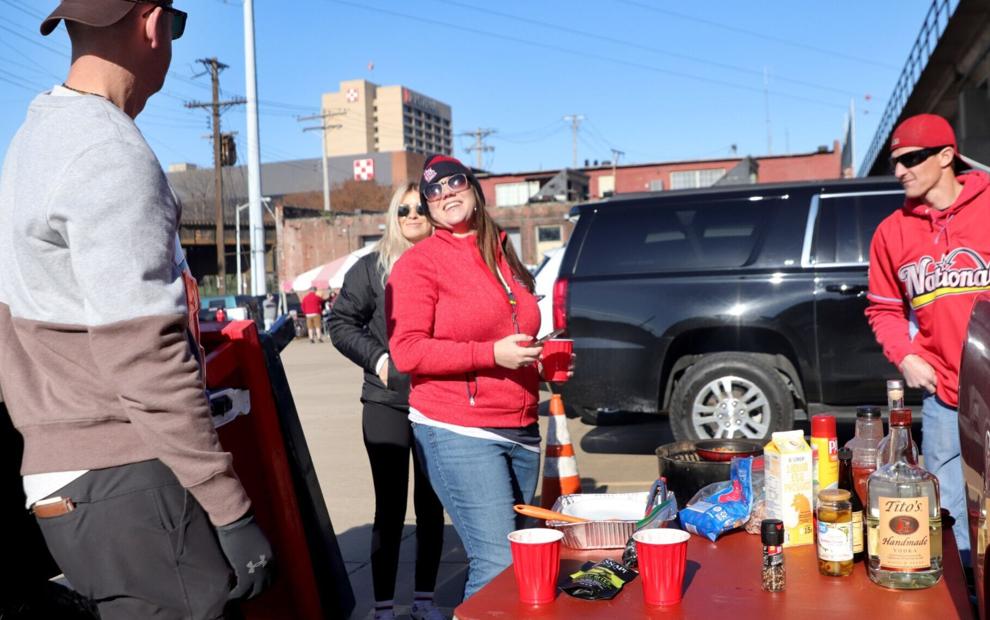 Cardinals open their season at Busch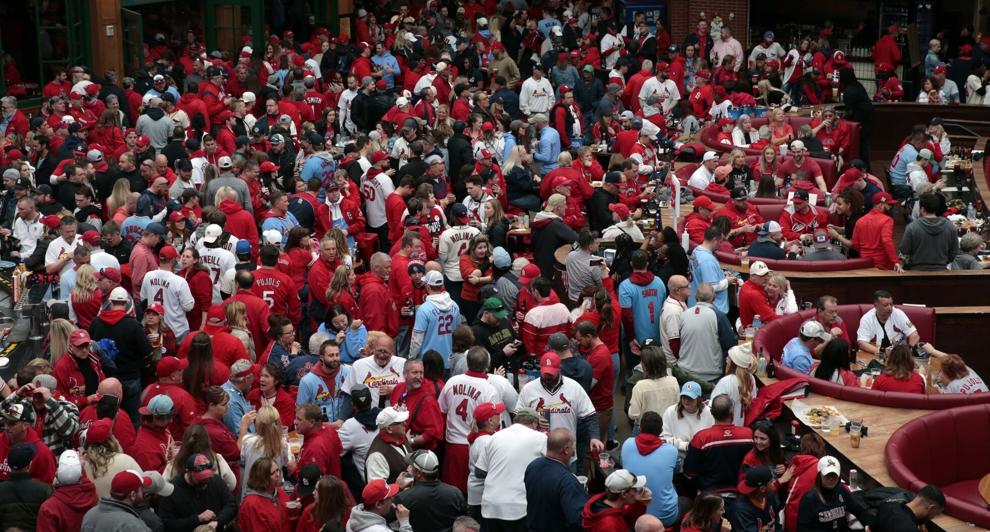 Cardinals open their season at Busch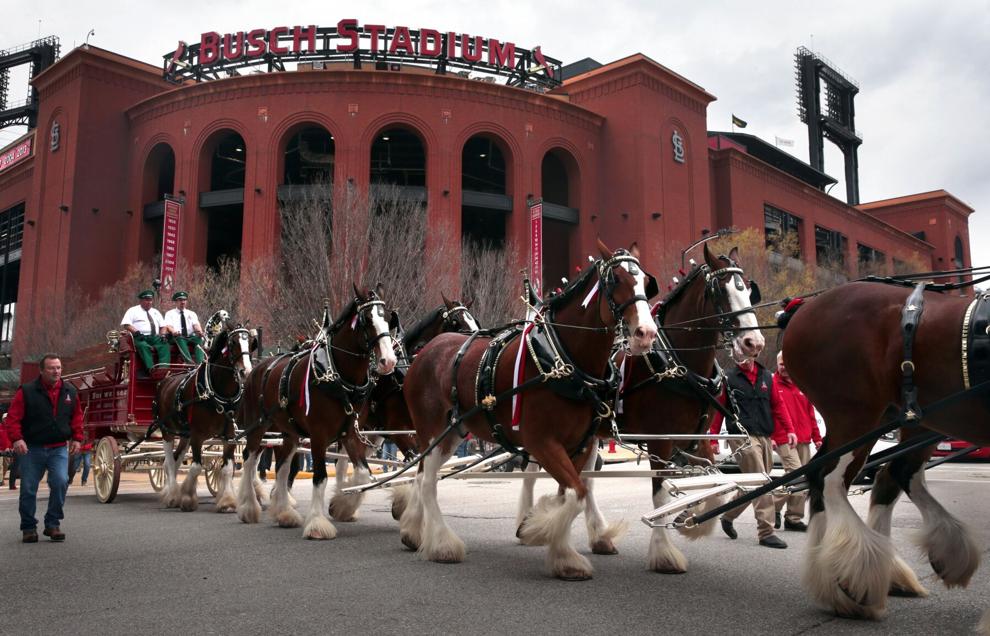 Cardinals open their season at Busch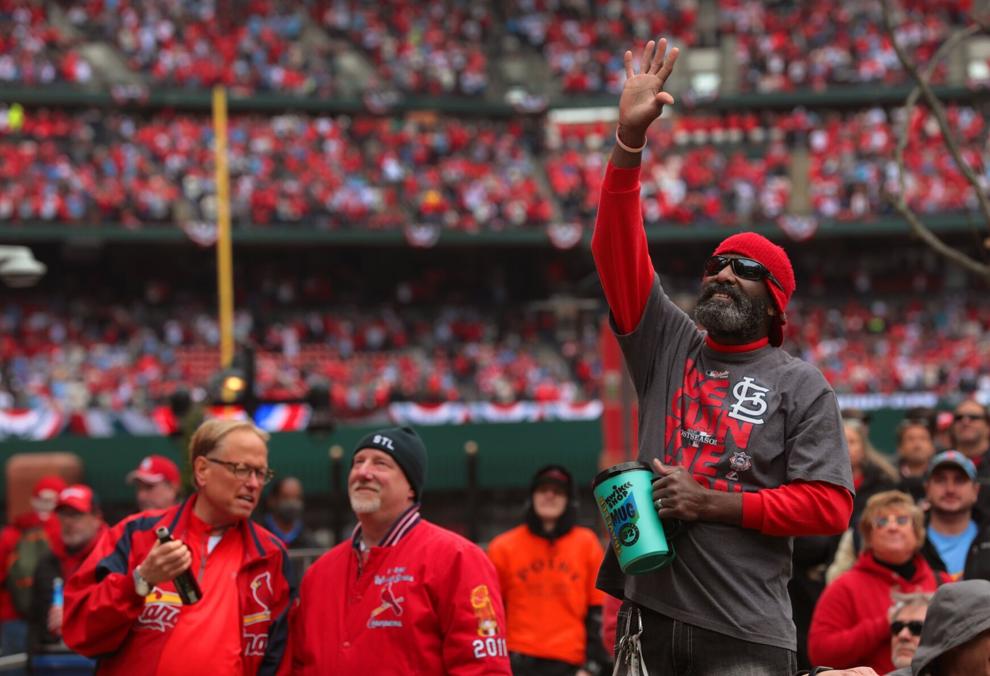 St. Louis Cardinals opening day 2022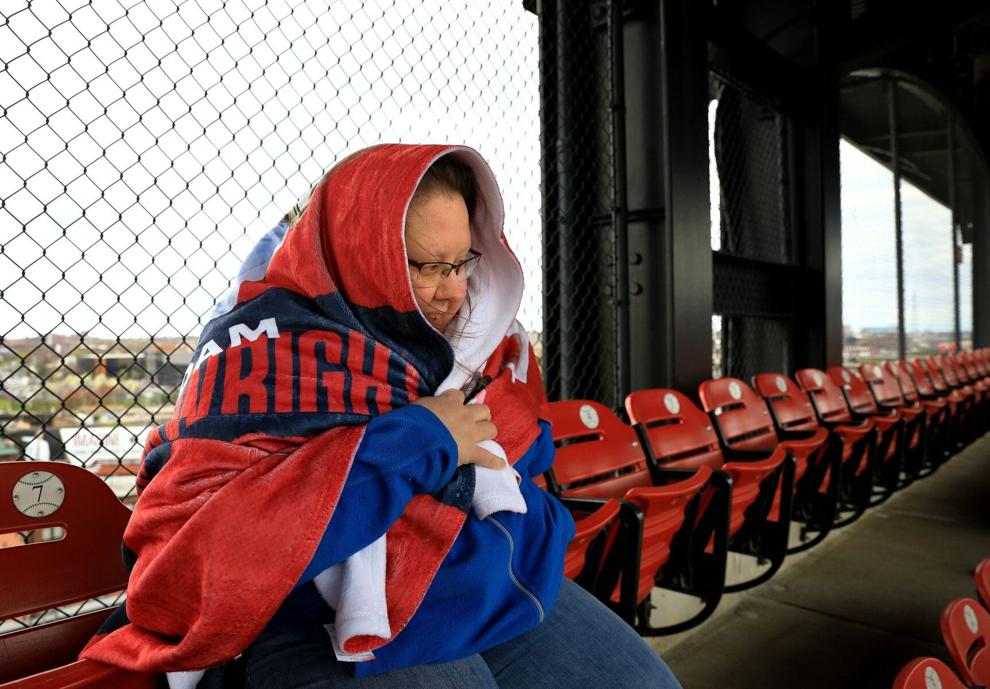 St. Louis Cardinals opening day 2022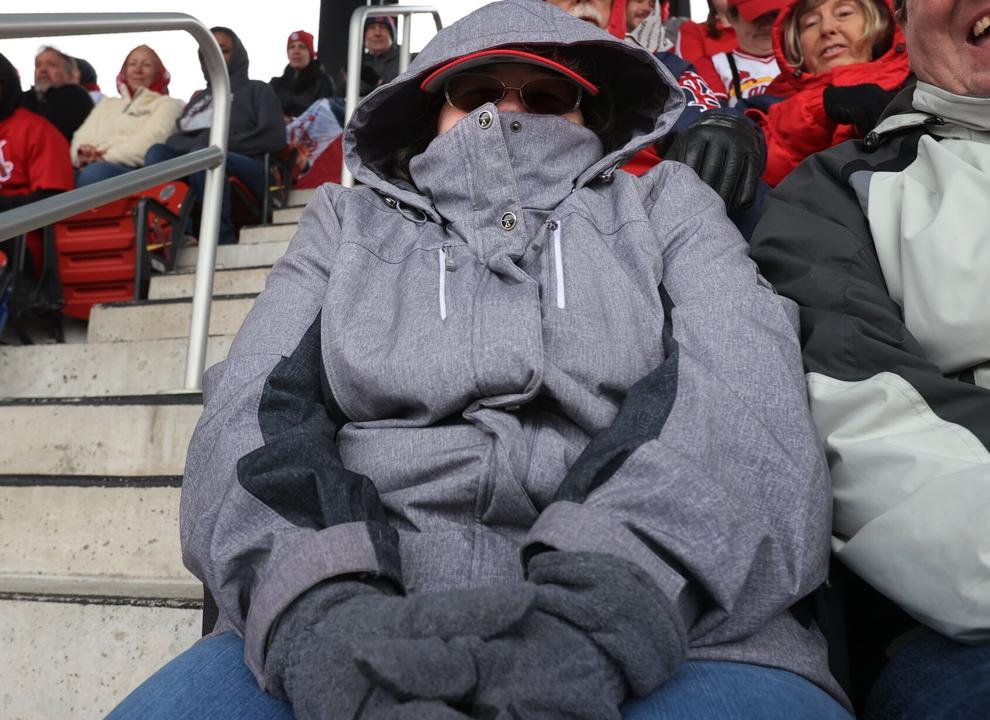 St. Louis Cardinals opening day 2022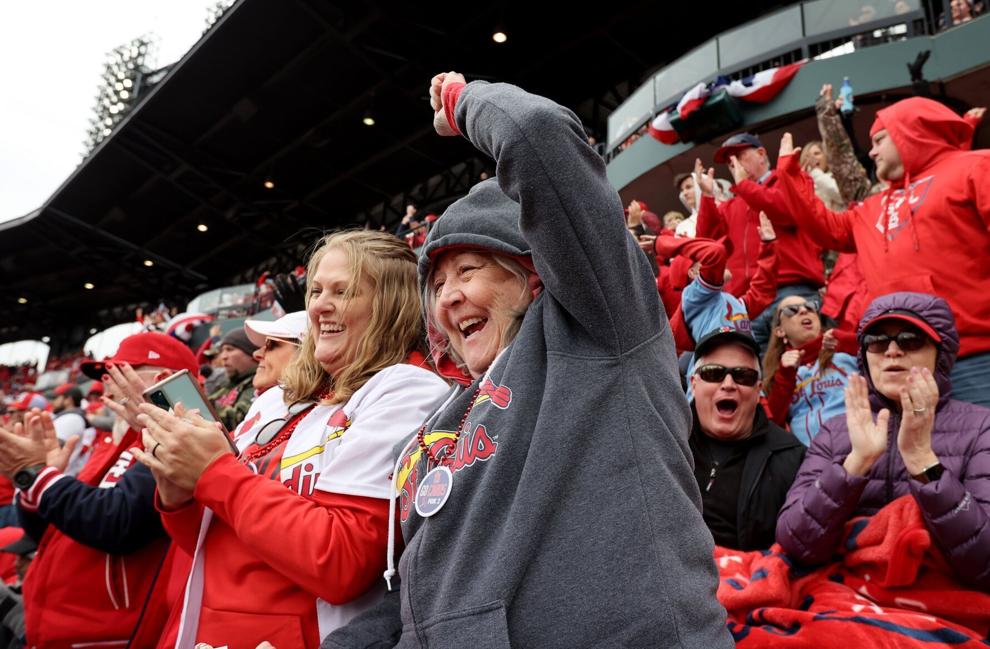 St. Louis Cardinals opening day 2022
St. Louis Cardinals 2022 opening day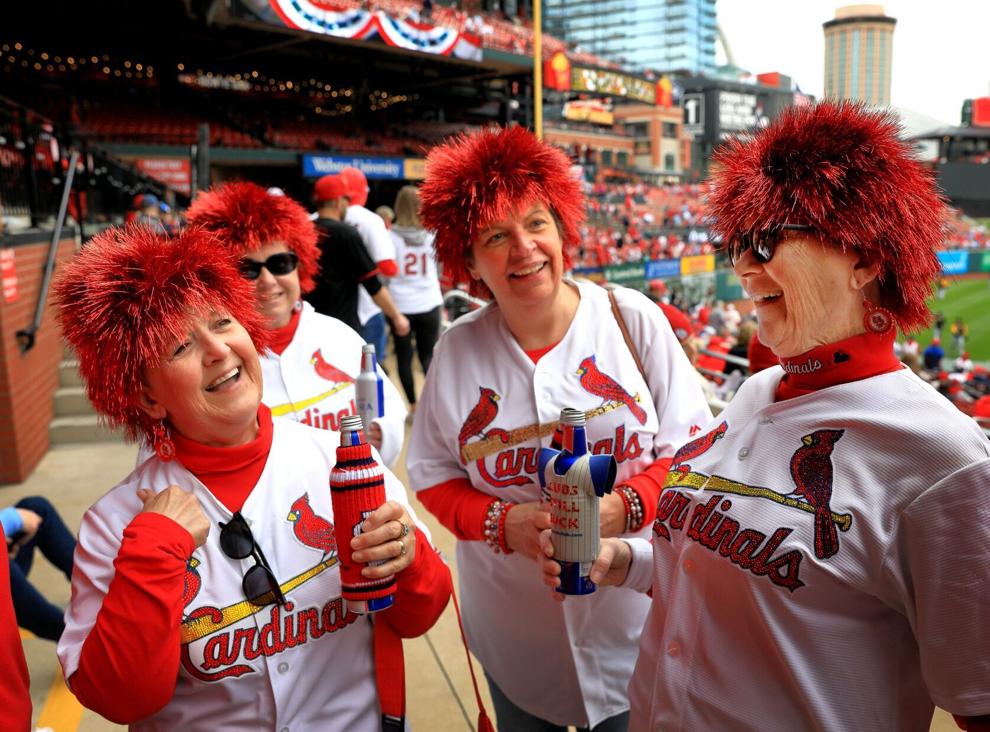 St. Louis Cardinals 2022 opening day