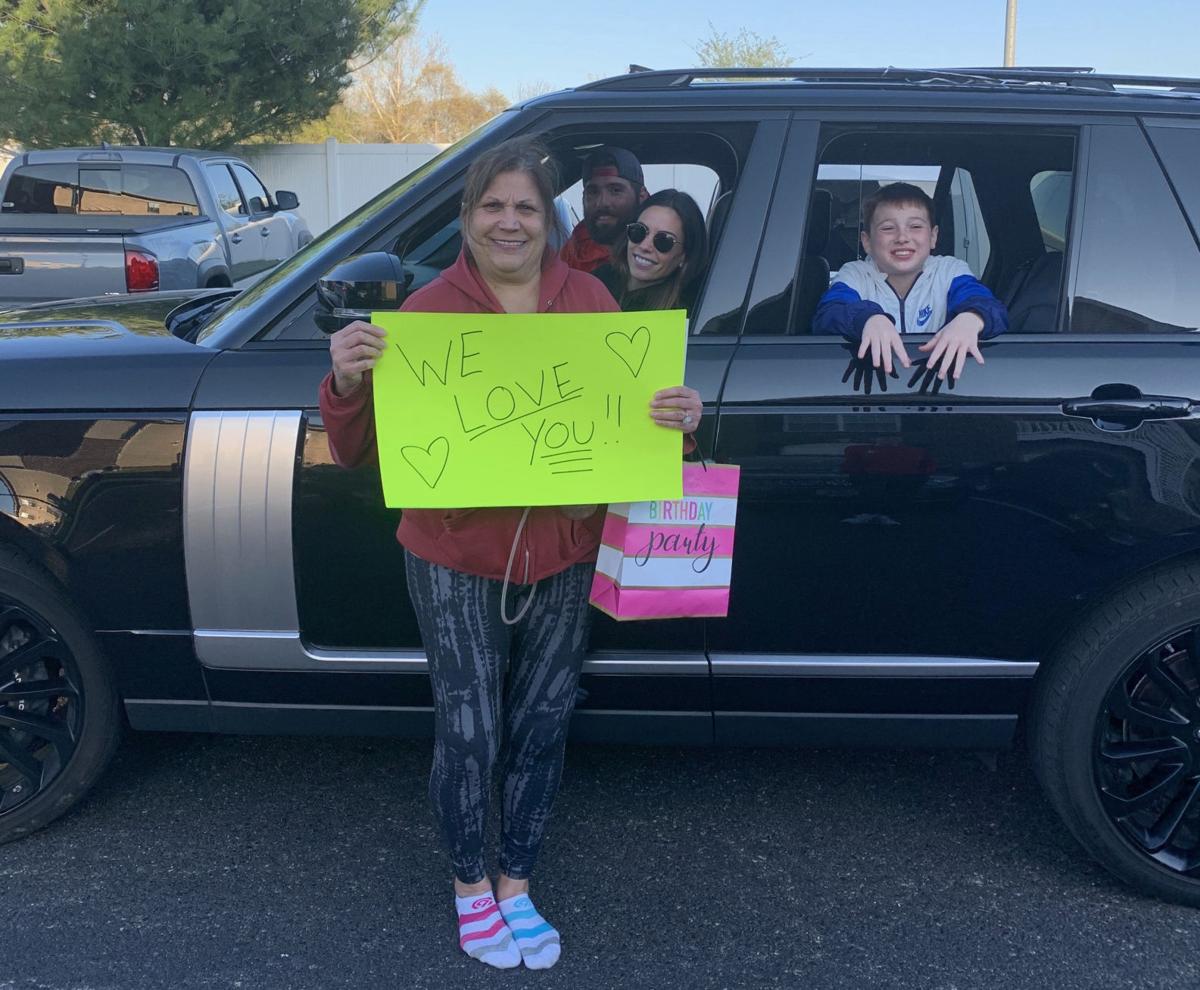 Patti Maroon believed there would be a parade in 2020.
The moment her son, Patrick, signed a contract to play for Tampa Bay, Patti told loved ones: "He's going to win back-to-back Stanley Cups."
It was August. Not last month. Last year. Patrick signed with the Lightning, the next-best thing he could do after catching it in a bottle. The St. Louis native had just won the Cup with St. Louis. Now, he would reunite with Jon Cooper, his St. Louis Bandits junior hockey coach, whose own career ascension took him to Tampa Bay, the National Hockey League team with the most points in 2018-2019.
"I was ecstatic," Patti said. "I went to nationals in Alaska when they won juniors with Cooper (in 2007). I've always been a fan of Cooper — I just think he knows how to coach Pat, he knows how to get to Pat."
In December of 2019, Patti was on another youth hockey road trip, this time to Indiana with Patrick's son, Anthony. It was around Christmas. She found a lump.
"So I went to Missouri Baptist Cancer Center," Patti said. "From the time you find the lump to the time you have surgery, it's just like, oh my God, the worst weeks of your life. Because you don't know. You don't know what you're going to face."
On February 10th, Patti and Phil Maroon visited their son in Columbus, Ohio. Lightning-Blue Jackets. It was Patrick's 500th career NHL game. At dinner in Columbus, the three discussed Patti's prognosis — she would need surgery on her breast, followed by many weeks of radiation, from the spring into the summer. Patrick wondered aloud if he should just come home. He contacted the Tampa Bay trainers, who told him about top oncologists in the Tampa area.
"He was very worried about her, he would call constantly — 'I can get you to the right doctor,'" Phil recalled. "He was trying to take over, but that's how he is."
Patti ultimately stayed in St. Louis, and Patrick played his heavy hockey game with a heavy heart. The Lightning, with a 17-13-4 record on Dec. 21, were 43-21-6 by March 10. Maybe Patti was on to something with the parade stuff.
Then, the NHL shutdown. The whole world shutdown.
"Nobody would come visit me, because nobody wanted to get me sick," Patti recalled of the early pandemic days. "So that was kind of depressing. There was no hockey, nothing to watch. It was a roller-coaster. … Going through it, some days you just didn't want to get out of bed, you didn't want to go to radiation. You're just tired. Very, very tired."
Her 63rd birthday was April 15.
"I was in the middle of going through my cancer stuff, I couldn't celebrate," she said by phone Saturday. "There was no hockey, and I was just really bummed out. I was just wearing sweats in the house. And then — I'm going to cry — I heard all these horns beeping."
A line of horn-honking cars with colorful signs and balloons. Patrick Maroon was there — parades had become old hat for him — as was his fiancée, Francesca Vangel. And young Anthony. And Patti's other children and grandchildren and family members and friends.
"They did that for me," Patti said, still flabbergasted all these months later. "That really got me. Because that was the first time I had seen all my kids (together) in a long time. That was uplifting."
She continued to get radiation treatments. And on June 16, one year and one day after the Blues' Stanley Cup parade, Patti rang the bell at the hospital, the signal that she was done with her treatments. Family wasn't allowed in the hospital during the pandemic, but the Maroons celebrated with a chicken parmesan dinner at Roberto's Trattoria that night.
In July, Patrick's Lightning began their postseason run. Patti and Phil watched from St. Louis as Tampa Bay played games in the Toronto "bubble."
Of all the possible opponents, it was the Columbus Blue Jackets in the first round — the same team that knocked Tampa Bay out of the postseason in 2019. Swept 'em. This year, the Lightning won in five.
Next up? Of all the possible opponents, it was the Boston Bruins — the same team Patrick and the Blues beat in the Stanley Cup Final. This series went five games, too.
And just like last year, Maroon's team won its second-round series on a double-overtime goal. But this year, Patrick didn't score it — though he did screen the goalie on his teammate's shot.
"My role on the team is pretty much the same as last year for the Blues," Patrick said by phone. "Just having a voice, being a good leader in the locker room, making sure the boys are loose and having fun still. And for me, I'm just a big body that can get to the front of the net and hopefully contribute as I can, moving forward. We're one step closer to the goal. …
"At the end of the day, when it comes down to playoffs, it's about the puck battles and hard work. And who's going to come out with that the puck in the corner — and who's going to come up with the loose puck in front of the net. I think we've done a good job of that."
The Lightning are one series win away from playing for the Stanley Cup.
If Tampa Bay wins it all, there likely won't be a parade during the pandemic.
But for Patti and Patrick Maroon, nothing could top the parade from 2019 — or the parade they already had in 2020.