Generally, an MVP season is just that — a full season of MVP-worthy baseball played. Sure, a guy might have an elite month here, but only an excellent month there, but to win a Most Valuable Player award, your stats should be stout all season.
Which brings us to Cardinals first baseman Paul Goldschmidt, who will likely win the National League MVP for 2022. After all, he led the NL in OPS (on-base percentage plus slugging percentage), which is a telltale stat regarding amazingness. Goldschmidt's OPS was .981, followed by Freddie Freeman's .918, Manny Machado's .898 and Nolan Arenado's .891.
"Goldy," who turned 35 in September, also had quite the "back of the baseball card" numbers in 2022 — a .317 average (third in NL), 35 homers (fifth in NL) and 115 RBIs (second in NL).
But his play in September/October was uncharacteristic, bordering on the inexplicable. He wasn't just off — at times, he was awful. He finished his 27 games in September/October with two homers, 10 RBIs and a .716 OPS. In retrospect, it's astounding that a guy could have as bad a September/October as he had and still win the MVP. It's historically rare. In fact, since 1990, only one NL MVP had a lower OPS in September/October than Paul Goldschmidt had in 2022.
That was Kris Bryant in 2016. The Cubs third baseman had a .671 OPS with three homers and 12 RBIs in 26 September/October games. But there was a caveat. The Cubs clinched the 2016 NL Central on Sept. 15, so Bryant's 14 final games didn't have the same intensity to them. Goldschmidt only played five games after the 2022 Cards clinched.
MVP votes, it should be pointed out, were turned in before the playoffs begin. But another difference between these two September swooners was their postseason production. Bryant's Cubs won the World Series, and his OPS in the three playoff rounds were 1.099, .842 and .877. The Cards were bumped out after two games — and a frighteningly frigid Goldschmidt went 0 for 7 with four strikeouts and a hit by pitch.
Here's some more perspective on Goldschmidt's .716 OPS in September/October. As we do this for the rest of the column, let's not count NL MVPs in 2020 (60-game year), 1994 (strike year) and 2014 (since a pitcher, Clayton Kershaw, won the MVP). So in the other 29 seasons between 1990 and 2021, the average September/October OPS of the NL MVP was 1.043.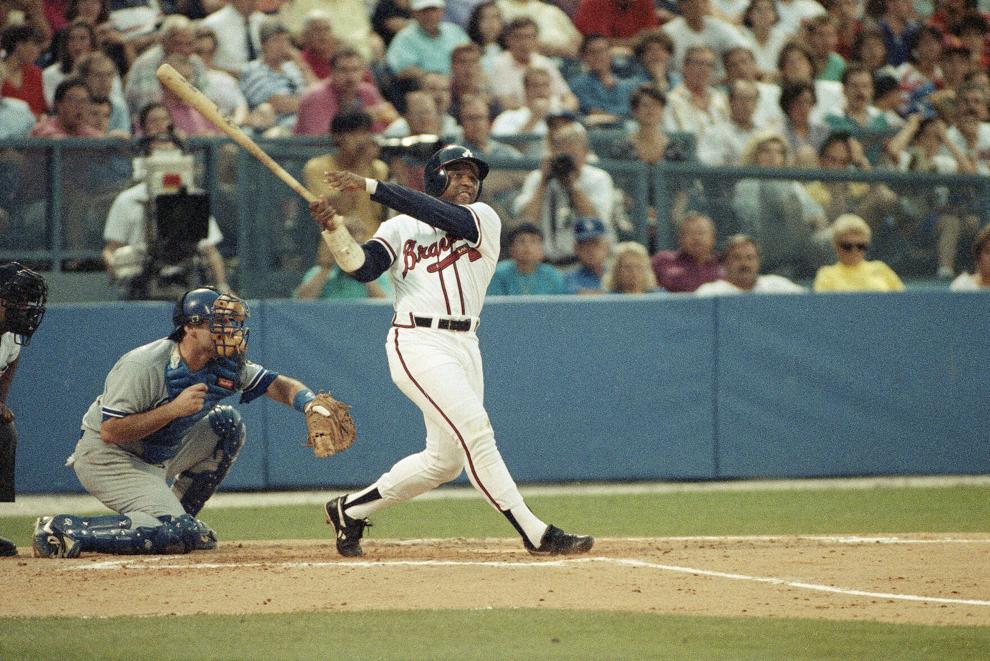 Just how rare was a .716 OPS for a month in an MVP season? Consider the 29 NL winners just discussed. That's 174 months played during MVP seasons (six per season). In just 16 of those 174 months did an MVP have an OPS under .800 (and three were from Terry Pendleton in 1991, another two from Barry Larkin in 1995). Of course, if Goldschmidt's one bad MVP month had been a different month, it might not have been a big deal. But because it was the final month — and then he went hitless in the playoffs — it dubiously stands out.
Another part of the story is Goldschmidt's slip in his Triple Crown quest. After his two-homer game on Aug. 25, Goldschmidt led the NL in batting average and RBIs, while trailing just one player in homers — and by just one homer. There hadn't been — and still hasn't been — an NL Triple Crown winner since the Cards' Joe Medwick in 1937.
After the two homers on Aug. 25, Goldschmidt hit just two more homers the rest of the year. Those came on Sept. 3 and Sept. 7.
The last NL MVP to hit two or fewer homers in September/October was the generally light-hitting Larkin, who hit two for the Reds in 1995.
And since 1990, the only NL MVPs to hit fewer than two homers in a full, healthy month were Chipper Jones (one in June of 1999) and Jimmy Rollins (none in May of 2007).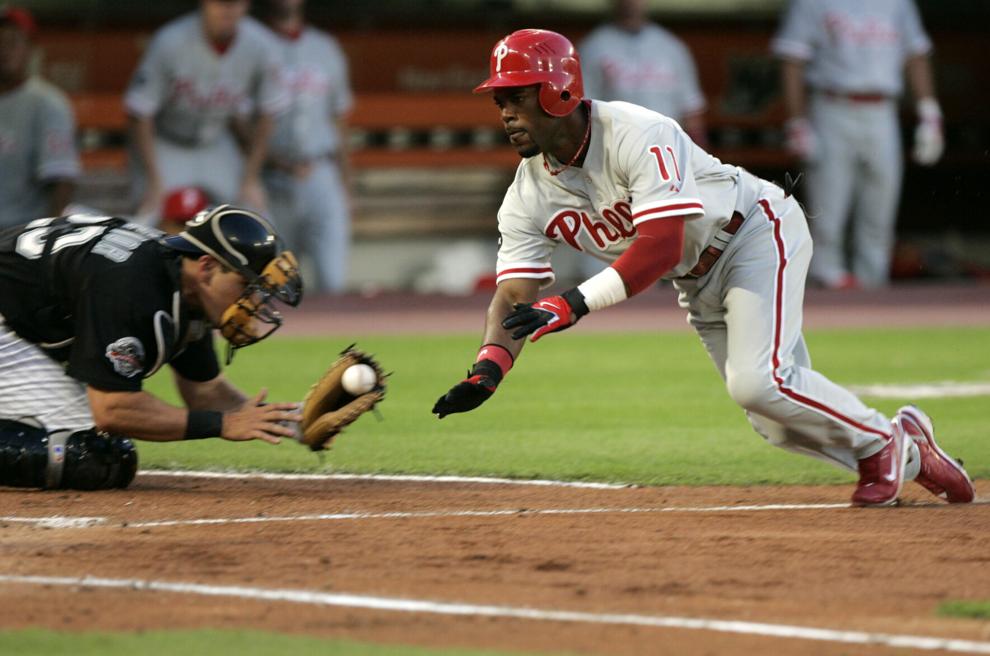 Goldschmidt tallied 10 RBIs in September/October — the last time an NL MVP had that few was 2013 (Andrew McCutchen). Barry Bonds, too, had 10 RBIs in September/October of 2003 (he had five homers and a 1.199 OPS, yet just the 10 RBIs). And the last time an NL MVP had fewer RBIs in the final month than "Goldy" did was back in 1995 (yep, Larkin again, with just four).
As for Goldschmidt's MVP campaign, the last — though hopefully not lasting — image was a desperate swing-and-miss by the slugger.
The Cards trailed 2-0 in the second wild-card game with the Phillies. But St. Louis had two on in the bottom of the eighth. Goldschmidt came to bat, worked the count. But he swung and missed three times — and all three pitches were well outside the strike zone.
In November, once the postseason ends, St. Louis will surely celebrate Goldschmidt's MVP honors. Since Stan Musial retired, only seven Cardinals have won the hardware before this year.
But with the failures against Philadelphia fresh on our minds, one has to believe that Goldschmidt's end to the regular season contributed to the Cardinals' quick end to the postseason.