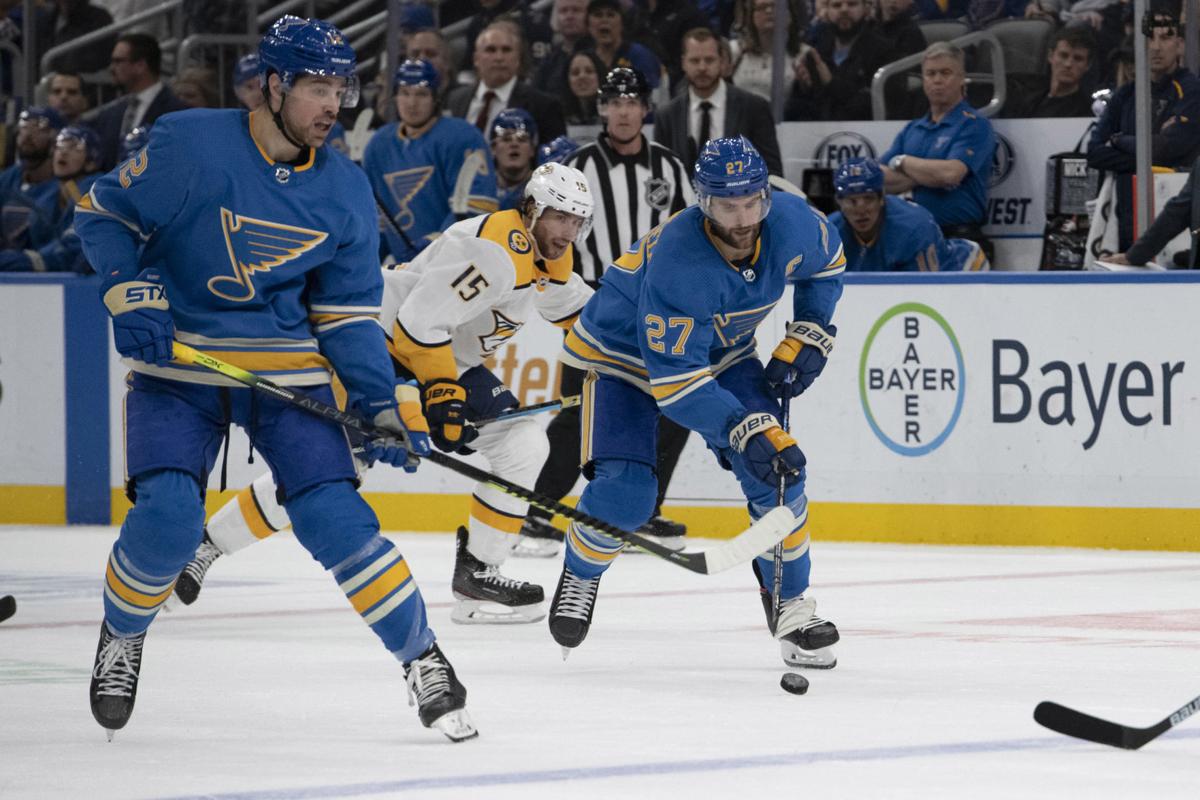 Let's say you're a baseball player who grew up in St. Louis. You love your Cardinals. But you get drafted by the Toronto Blue Jays. You play a decade-plus for Toronto, emerge as an All-Star, team leader and fan favorite. Then, you help lead the Blue Jays to a World Series championship. You're a Toronto hero. You'll never buy a Labatt Blue in that town again.
But the season after you win the elusive title, you're a free agent. The Cardinals haven't won a World Series in a long time. You could be the missing piece — you could be the guy who returns home, plays for the Cardinals and leads St. Louis to a World Series title. Oh, and you'll be one of the highest-paid players in the game at your position.
Look, this isn't to say Alex Pietrangelo is leaving St. Louis for Toronto.
But why does seemingly everyone in St. Louis seem so sure he's staying?
The Blues captain and St. Louis sports icon is a free agent when this season is up — whenever this season is up. Or, frighteningly, perhaps there won't be any more hockey in the 2019-20 season, and the next time the Blues lace 'em up, it'll be the 2020-21 season. There is so much uncertainty right now during this pandemic.
But at some point, presumably in the coming months, the defenseman will have to make a decision. And there are uncertainties involving his decision, some which existed even before the pandemic. Namely, the Blues don't have enough cap space to currently afford him.
Now, the Toronto Maple Leafs don't either.
If Pietrangelo was going to sign with Toronto — he grew up 31 miles from there (excuse me, 50 kilometers) — the Doug Armstrong of the Leafs would have to make some savvy financial moves to clear cap space. That Leafs team could be enticing to a free agent because of numerous high-price stars on the roster, notably Auston Matthews, Mitch Marner and John Tavares (oh, and goalie Frederik Andersen was an All-Star this season).
But the actual Doug Armstrong, the envy of the league for his Cup title, must get creative with his roster, too. He told this newspaper that "we still want to sign Petro." But the Blues are currently committed to $79.4 million in contracts for 2020-21, per CapFriendly.com. The cap this season was $81.5 million. Before the pandemic, there was talk around the league that the 2020-21 cap could be somewhere within the range of $84 million and $88 million. Again, that was before the pandemic. The salary cap, to begin with, is based on league revenues. The league didn't make much revenue once the season stopped prematurely.
It's very possible the salary cap for next season will be the same as this season: $81.5 million. That means the Blues have about $2.1 million space for next season. That could get them restricted free agent Vince Dunn. But what about Pietrangelo?
As Post-Dispatch reporter Jim Thomas detailed this past week, bringing back "Petro" would mean getting rid of someone else. Maybe two players. Trading goalie Jake Allen and buying out forward Alexander Steen could make it work, but the latter move the Blues seldom do. It would be a big deal to buy out a team veteran and Cup winner. But business is business.
It's hard to imagine Armstrong saying the Blues decided to miss out on the "Petro" sweepstakes because they had to hold on to Allen and Steen. But even if Armstrong makes those moves — or any financial-freeing moves — it doesn't guarantee that another team won't offer Pietrangelo more money in free agency.
A looming question is: How does the pandemic and the league's economics change the potential amount of money Pietrangelo will sign for? Can he still get the $9 million per year (or even $10 million) that seemed likely before the pandemic? We can't be sure of anything right now involving the National Hockey League's economics, but with an anticipated hit to revenue, it's hard to imagine a disproportionate increase in the value of long-term contracts.
The primary reason people think "Petro" will stay in St. Louis isn't even financial-based. It's simply the idea of: It's "Petro." At this point, how could he go anywhere else?
After all, the kid from the Toronto area was drafted by the St. Louis Blues. He played a decade-plus for St. Louis, emerged as an All-Star, team leader and fan favorite. Then, he helped lead the Blues to the Stanley Cup championship. He's a St. Louis hero. He'll never buy a Budweiser in this town again.
Indeed, there is so much comfort in St. Louis for Alex Pietrangelo. And we haven't even mentioned yet that he married a St. Louis native and has young triplets.
But we don't know what dollar amount could take him from that comfort. And while the Blues seem to be stacked with talent for the coming years, so are other teams, such as the Colorado Avalanche, who have an astounding amount of cap space for next season.
Pietrangelo has already climbed hockey's Mount Everest. He was the captain of a team that won its first Stanley Cup since entering the league in 1967. But what if he wants to go climb a new mountain? What if he yearns for a new challenge? For instance, the last time the Toronto Maple Leafs won the Stanley Cup was … 1967.
Look, here's thinking that Pietrangelo will sign with St. Louis.
But during the offseason before the 2020-21 season, whenever that is, we can't forget, at that point, he's not "St. Louis Blue Alex Pietrangelo." He's "NHL free agent Alex Pietrangelo."
BLUES QUICK HITS
Quick Hits: JT on the Blues
AWARD-WINNING BLUES?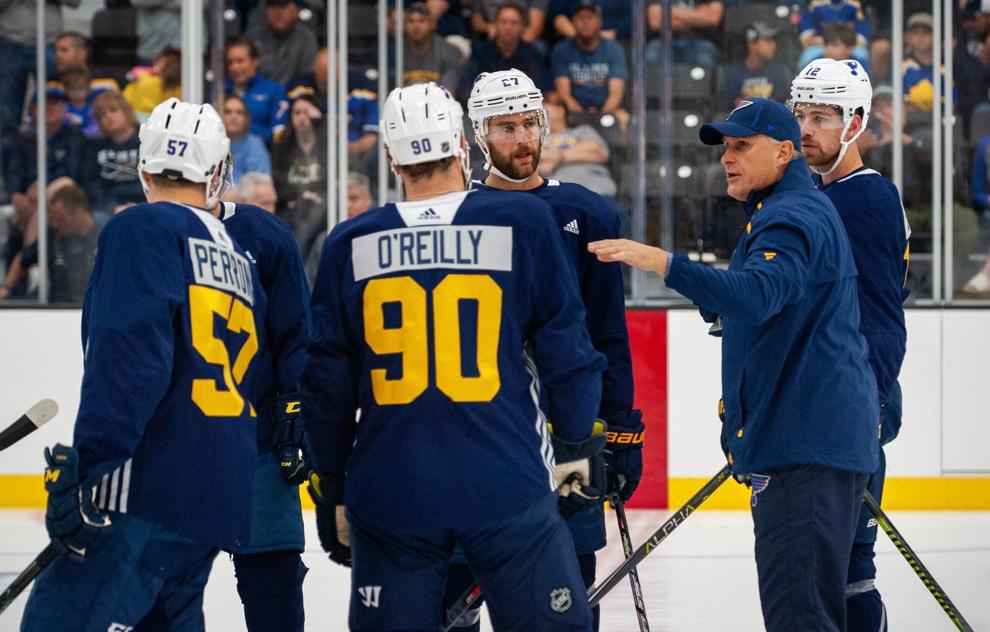 QUESTION: If the season does not resume, do you think any of the Blues will be in contention for NHL awards?
JT: I think O'Reilly's always a contender for the Selke and the Lady Byng; Pietrangelo should be a finalist (top 3) for the Norris.
But of all the Blues, I would say Berube should be a top contender for the Jack Adams as coach of the year. Maybe the leading contender. I'm surprised he wasn't getting much play as a leading candidate around the league prior to the pandemic pause.
He has a goalie in Binnington, who had yet to do it on a full-season basis. This is Berube's first full season himself as Blues head coach (granted, he did have NHL head-coaching experience with Philly). In Tarasenko, he lost one of the NHL's top 3 goal-scorers over the prior five seasons, and in Bouwmeester, he lost a top 4 defenseman on Feb. 11.
Plus you have all the factors that go with being a defending Cup champ — hangover, getting tired down the stretch, teams gunning for you, etc. Yet here the Blues are, first in the Western Conference and second overall in the NHL.
SOLVING THE PETRO PUZZLE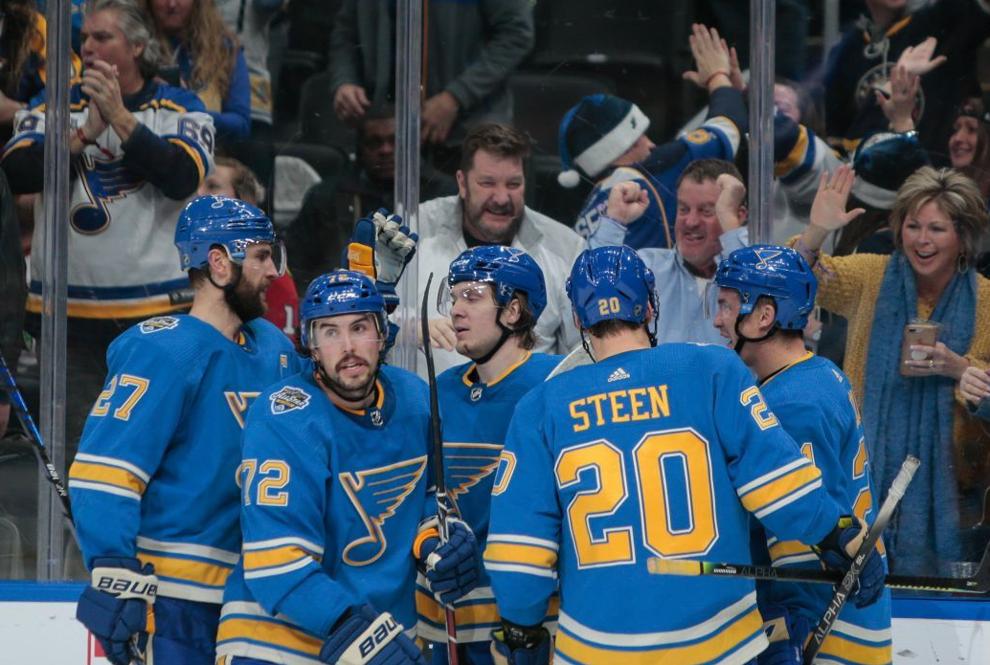 QUESTION: In your piece about the "Petro Puzzle," you presented some scenarios that might have to happen to make a new contract for the captain fit under the salary cap. Trading Faulk looked like the best option, but that is difficult because of his contract term, length, and no-trade clause. Is there a scenario that seems most likely to you?
JT: In my mind, I would say the scenario that seems most likely is trading Allen and buying out Steen. Keep in mind, this works only if its a compliance buyout — the kind last used after the 2012-13 lockout year. I don't think a regular buyout — the kind that's available to every team, every year — would free up enough money.
If I'm correnctly understanding the compliance buyout language provisions from '12-13, Faulk wouldn't be eligible for a buyout because he would have been with the Blues only one year. Even if you could buy out Faulk, that would be adding a lot more money to the organization's overall "bill" than merely buying out a year of Steen or a year of Bozak. Maybe this all means you're not re-signing Pietrangelo.
One other thing to keep in mind. If I've learned anything from nearly 3 years of covering the Blues, Armstrong is unpredictable. He could have several other potential scenarios that he's working.
IMPACT OF SCANDELLA SIGNING?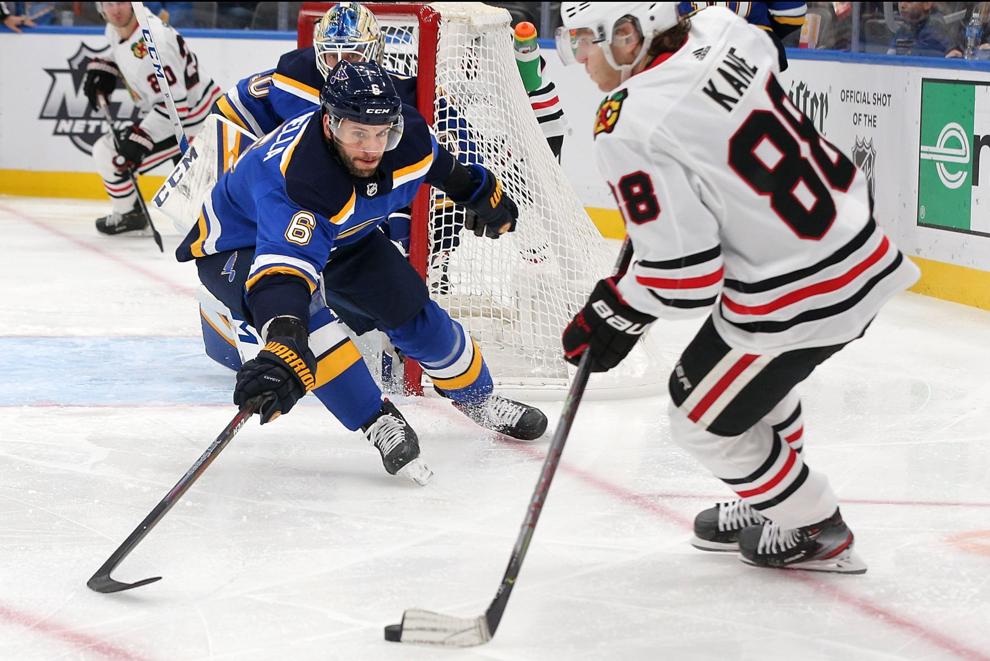 QUESTION: Thumbs-up on the Scandella signing because he looks to be the perfect replacement for Bouwmeester. But let me ask the question most Blues fans are thinking about: How does this impact the chances of keeping Petro?
JT: Well, it's $3.275 million of cap space taken out of the pie for next season, so it doesn't help. Ostensibly, he's a replacement for Bouwmeester and not Pietrangelo, but I was surprised by the signing nonetheless.
If I'm reading this right, Scandella's signing pretty much assured that you're going to have to remove at least two players from the current roster to retain Pietrangelo. It comes down to this: Would you rather have a Blues team with Jake Allen and Alexander Steen (or some other combination) — or a Blues team with Pietrangelo? 
THUMBS DOWN ON TRADING SCHWARTZ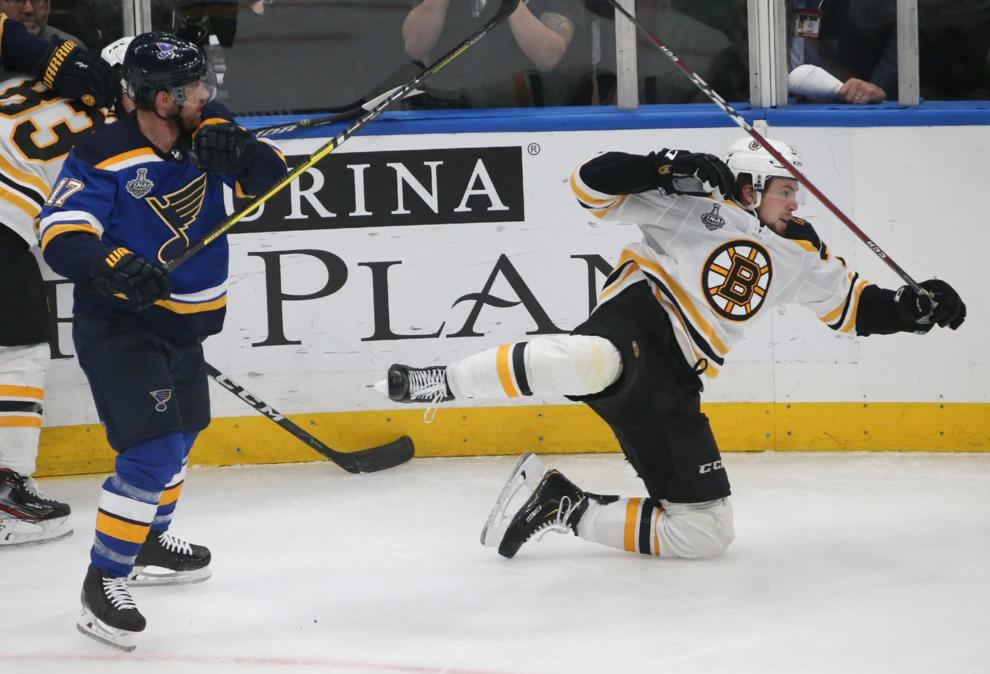 COMMENT: Fans' eagerness to trade Jaden Schwartz (one of the potential options in solving the "Petro Puzzle") is stunning. He makes the team go, with consistently high energy, speed, intelligence, effort, checking and passing on every shift. He just makes everyone better. Plus, look at how hot he got in the playoffs last year.
JT: I've seen a couple of comments about dumping Schwartz, but I don't sense there's a tidal wave of sentiment in that direction. Sure he's streaky. But he has speed, tenacity, will go to the front of net and do dirty work in front of the net. He's averaged 21.5 goals in his six full seasons with the Blues and is only 27.
After the 2020-21 season, the Blues are in much better cap shape. They don't win the Stanley Cup without his work in the first three playoff series last year.
DOES HE STAY OR DOES HE GO?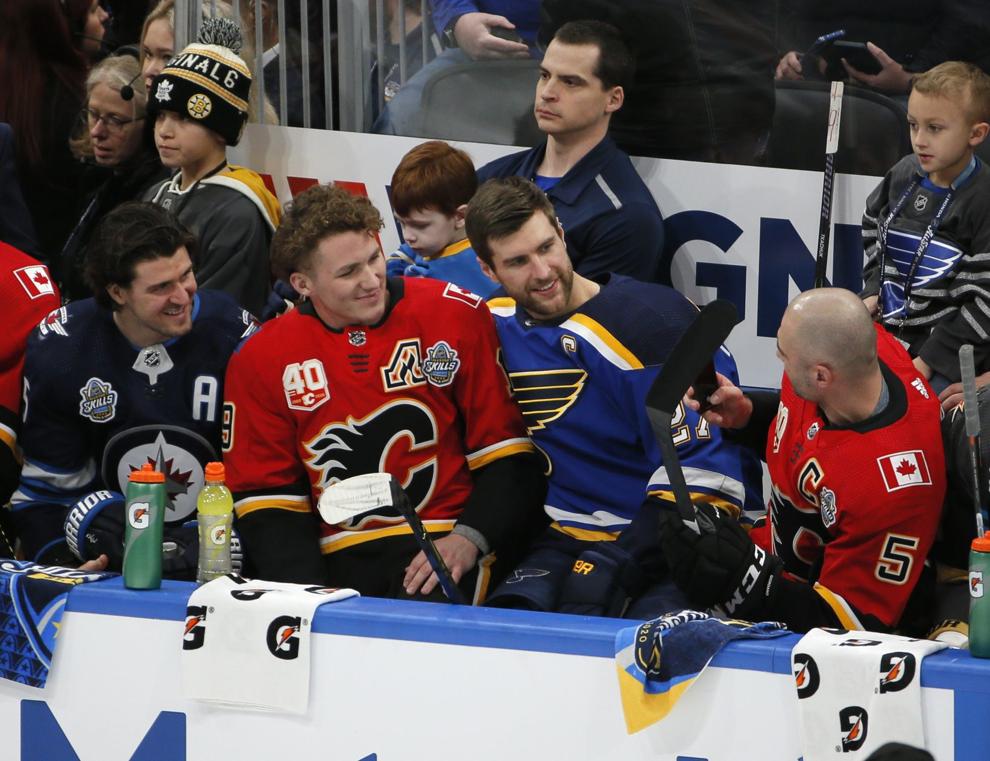 COMMENT: I guess whether Pietrangelo stays or goes depends on him now. Lots of teams have money to throw at him (although less now because of the lower cap) so it comes down to how badly he wants to remain in STL, and the crunched cap means less chance of the Blues competing on the dollar front.
JT: Yeah, I've said from the start that Pietrangelo's future in St. Louis probably depends most on his motivation. If he's more interested in getting the best deal possible in terms of dollars, he probably goes elsewhere. If he's more interested in pursuing another Cup with the Blues and being a legacy player here, he stays in St. Louis.
And you're right on this: Although the lower salary cap makes it tougher for all teams to fill needs and pursue players, there are still plenty of teams that will have sufficient cap space to pursue Pietrangelo.
NO PETRO, NO PROBLEM FOR 'D'?
COMMENT: Maybe letting the Captain go and moving on to give Parayko the reins is best for the future of the team. Parayko is a unique, one of a kind talent, and if the choice for the future is between him and Pietrangelo, it has to be Colton. Alex Pietrangelo is a great player and he should seek all the money he can get. He just may have to get it in Toronto.
JT: As much as it would hurt to lose a player like Pietrangelo, I do think the Blues would have a highly-representative defensive corps. I think good enough to be a contender:
---
To a follow-up comment about the possibility of Pietrangelo playing for the Maple Leafs, JT replied:
Not sure if Toronto has the cap room to pull it off. I think they might have to make some roster adjustments to do so. They have $76.9 million committed to next season's cap according to CapFriendly.com, which is the third-highest total in the league behind Arizona's $79.9 million and the Blues' $79.4 million. They also have 10 players with contracts scheduled to expire after this season as either unrestricted or restricted free agents — although none of the 10 are star players.
But I'm sure it would be less painful for Blues fans having Pietrangelo in the Eastern Conference.
ARMY'S AGGRESSIVENESS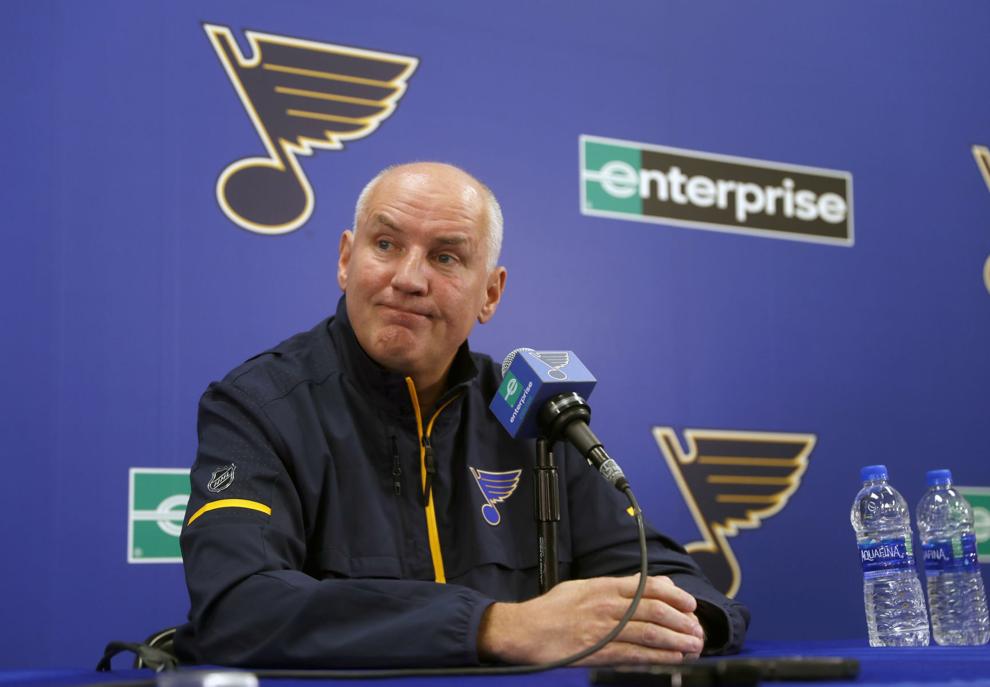 QUESTION: What do you think about Doug Armstrong's aggressiveness this past week in signing players to extensions?
JT: Armstrong isn't afraid to think out of the box, and as I mentioned earlier, can be unpredictable. Without the coronavirus "pause," I'm sure these contracts don't get done. So why not get them done during the "pause," when there's no distractions involving players playing games? He's got a big chunk of his offseason done, which is a good thing, I think, because who knows how chaotic things might be when the offseason does get here.
KOSTIN READY FOR THE NHL?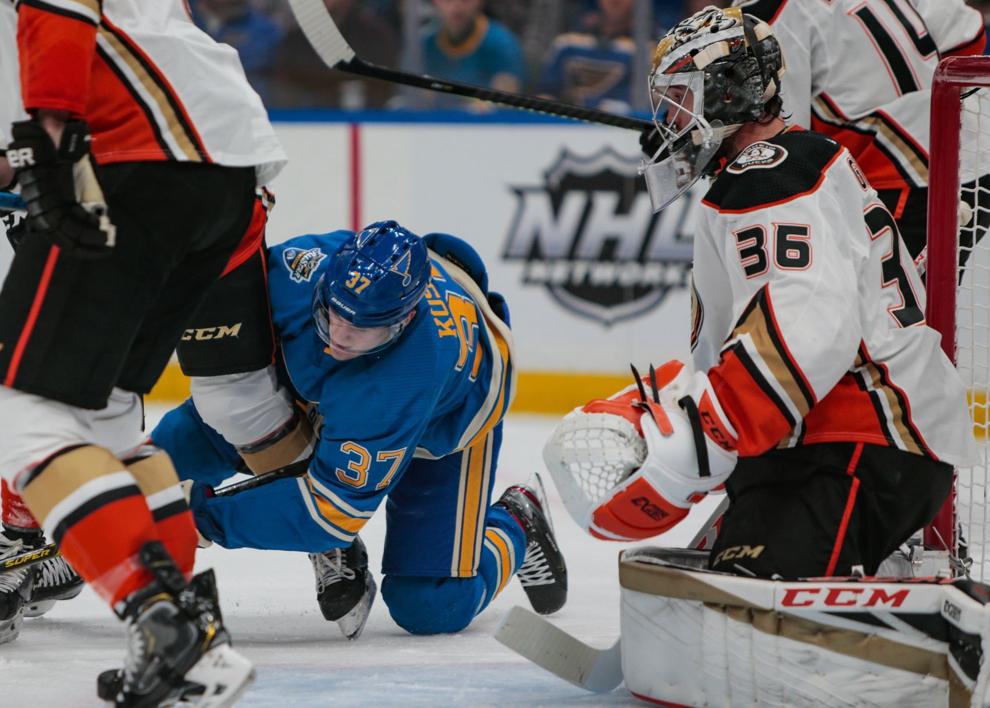 QUESTION: Is Klim Kostin NHL-ready in your opinion?
JT: I think so. This is his third full season in the AHL, even though he's only 20 years old. Statistically, he's had his best season in terms of goals (13) and points (30). This came in just 48 games; he still had about 15 games left in the AHL season. Production-wise, he was strong over the second half of the season with 10 goals and 11 assists over 28 games since Dec. 27.
The Blues would like his penalty minutes to go down, and of course, would like to see more overall consistency in his game. The thought also was that he will benefit by the more structured environment and style of play in the NHL.
EXPAND THE ROSTERS?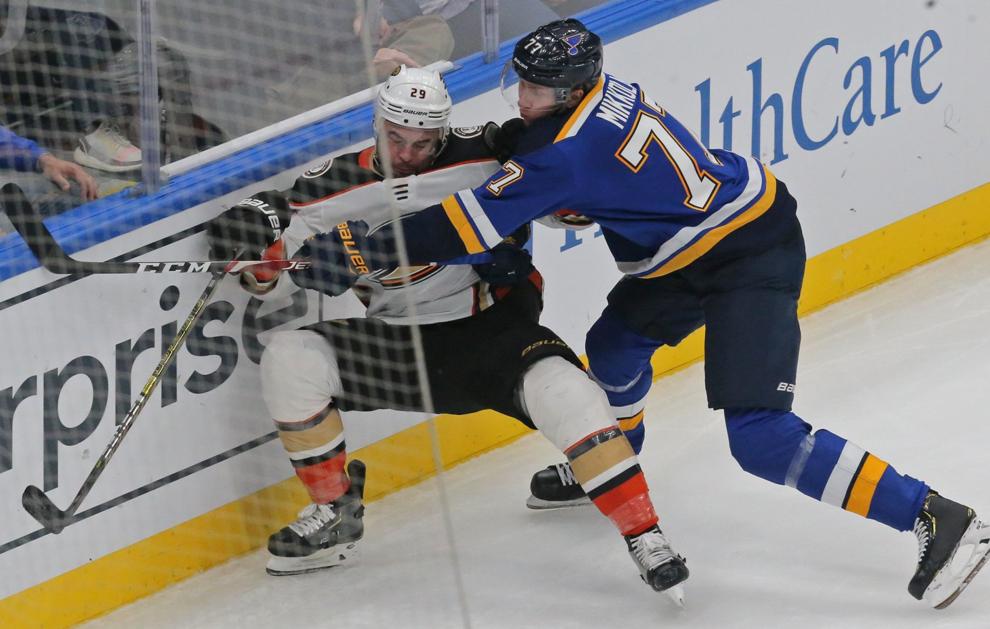 QUESTION: If the NHL season resumes, but the AHL season doesn't, would it make sense to expand the NHL rosters in case off injuries? If this is the case, who do you think the Blues would call up?
JT: I would say Mikkola, Kostin, Husso, and in a non-AHL category, Perunovich. To me, that would be the top tier.
Other possibilities: Walman, Walker, Poganski, Nolan. And maybe Brouwer comes back (Again!)
HOW DO THE BLUES STAY IN SKATING SHAPE?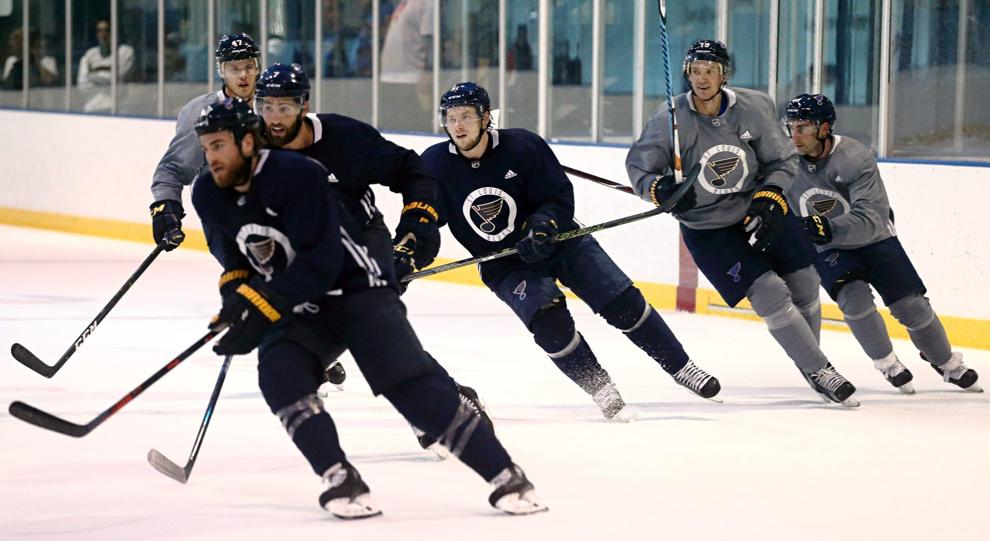 QUESTION: Assuming there's nowhere for the Blues players to skate these days, so what kind of workouts can be used for that part of their conditioning?
JT: I think many are rollerblading. Blais told me last week that he and Dunn rollerblade in Forest Park. (They live in the Central West End.) Colton Parayko mentioned on a Blues Happy Hour videoconference Monday that he had just purchased some rollerblades. They will at least use some of the same muscles.
And if there is a return to hockey this season, players aren't just going to jump into games. They will have a couple, three weeks of practice on the ice as a team before that. And perhaps some small group skating as well.
Here's a pertinent observation from Wayne Gretzky, who told NBC Sports Network of a conversation he had with Alex Ovechkin about conditioning during a layoff:
"For me, I always tried to do the closest thing to playing hockey. I probably would have found a pair of Rollerblades, or inline skates, and I would've been skating around flat property around the neighborhood as much as I can. Because your hands and your shot and stickhandling, that's never going to go away, but one of the things you lose quickly, if you're not skating every day, is that skating stride.
"So if I was a player of today's generation and we were locked out, I would try to find places to rollerblade as much as possible."
NEUTRAL SITES AND NO FANS?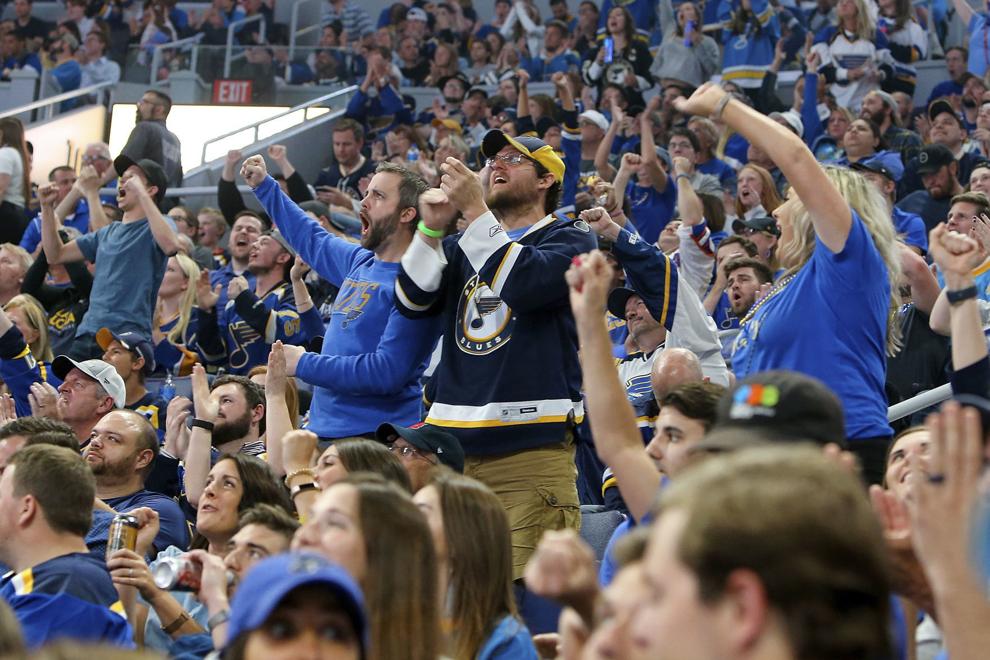 QUESTION: California is signaling that it will not permit sporting events in the near future. And the feds seem to say, 'Let's get back to business soon.' With this mixed message, how will the NHL play any games in California, or any other similarly-minded state? 
JT: I think if the NHL returned this season, it will be with no fans in the stands and at neutral sites.
Now the latest talk is that places like Edmonton, Minnesota and Carolina — locales with low coronavirus cases — could be used to play games. But again, with no fans in the stands, would there really be a home-ice advantage to playing the Oilers in Edmonton? And you could always have Edmonton play in Minnesota; Minnesota play in Edmonton, etc.
THROUGH THE YEARS WITH JT
COMMENT: It seems that the opportunity to cover important stories would be something a journalist would find highly desirable. In your relatively short time on the Blues beat, there have certainly been some unprecedented events. Any reflections on what they have meant for you as a journalist?
JT: I've covered a lot of amazing things in my life. At Mizzou, the 5th-Down game with Colorado and the Norman Conquest against Oklahoma to name a couple. I once covered a Missouri state wrestling championship meet where the father of a Maplewood athlete died while watching his son wrestle for third place at the Hearnes Center. I was covering an NCAA Div. II national championship in track and field when a runner from New York University collapsed and died while crossing the finish line in a race. (I believe it was an 800 meter race.)
In 1984, then a preps writer, I was shagging quotes for the late, great Neal Russo of the P-D at the national Golden Gloves finals at Kiel Auditorium. One of the boxers he asked me to interview was a heavyweight named Mike Tyson. (Pretty good quote, I thought at the time.)
In football, I covered the failed effort to lure an NFL expansion here; the arrival of the Rams; the Greatest Show on Turf; the departure of the Rams.
Certainly covering the city's first Stanley Cup championship was one for the memory books. I'll never forget the look on the faces of Blues scratches, extras, and front office personnel in the press box after Schenn scored to make it 3-0 in the third period against Boston in Game 7. One of them was Robert Thomas, out for the game with a wrist injury. They knew, at that moment,, they were going to win the Cup.
Thinking of that night in Anaheim with Bouwmeester still brings a knot to my stomach. The agonizing uncertainty down in the locker room, as players, coaches, parents (it was the Dads' trip) waited for news. Any news.
And then Anaheim II, the makeup game a month later, and the night the NBA announced that one of its players had Covid-19. The NHL shut down operations the next day.
A part of me is going to dread the next trip to Anaheim.