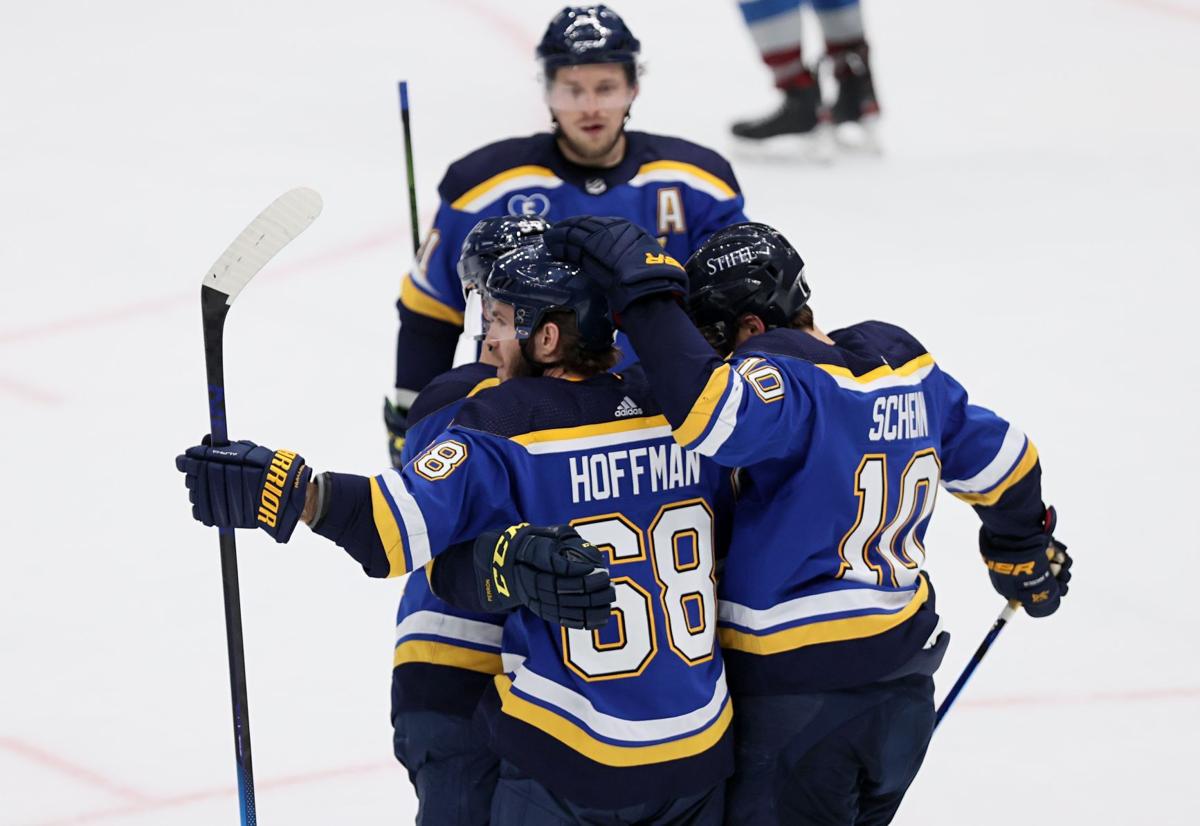 It's tough sledding when going up against an Avalanche.
Colorado's players are playing better as a team than this Blues team is right now. The Blues are the Alydar to Colorado's Affirmed, the Frazier to the Avs' Ali. They sure put up a fight, but don't often win.
But is Colorado a seven-game series better than St. Louis? Even after Wednesday's 4-3 St. Louis loss, I don't know if you can make that proclamation. Not yet, anyway. The Blues have now played the National Hockey League's top team three times in April — and lost all three games by one goal each.
"We can compete with anyone. … We're right there," Blues goalie Jordan Binnington said.
Yes, Wednesday's loss was a tough one, but this wasn't one of those that the Blues blew — or were blown out in. You know the games I'm talking about — the Blues allow a frustrating goal or two … and suddenly they're down six. On Wednesday at Enterprise Center, the second period was awful, but that third period was resilient. The Blues had a silly amount of third-period chances. You add those with the goal taken away earlier, a Tyler Bozak post-pinging and a couple other close calls, and maybe the Blues even grab one point in this one, let alone two.
Mike Hoffman had a fine line about it being a fine line.
"I think you said it — a play here, a play there," the Blues forward said. "I think every team is good in this league, so it depends on who executes the best. The one that makes the least amount of mistakes (generally wins). They're obviously a very offensive team and capitalized on any little mistake that was made."
Hoffman himself makes for a fascinating storyline as we head into the final stretch here. He was gone, right? Healthy scratch a few times there before the trade deadline. Sloppy play, slow-moving play. After that 6-1 home loss to Vegas on April 5, I was ready to ship him out of town for a draft pick. And the healthy scratches implied the Blues were sure considering it.
We all recall what happened next — the rejuvenated Blues won their next three games, including the wild 9-1 win against Minnesota and overtime thriller with the amazing Ryan O'Reilly backhand buzzer-beater.
So at the trade deadline, the suddenly scintillating Blues kept Hoffman. And in Wednesday's marquee matchup, Hoffman was perhaps the Blues' best player. He scored twice and tallied an assist, too. On the power play, he blistered that wrister. He was a factor, so now, as you factor in the psychology of the whole thing, we've got a guy who no longer has to worry about being traded. And a guy who has been scratched a few times, a humbling experience for a proud, multi-millionaire veteran — and he responded resplendently. Should be really interesting to see how he continues to play.
Hoffman said a lot about it by not saying a lot. Asked about having the weight off his shoulders following the deadline, he said: "I'm here to do my job and trying to the best of my ability, every night."
The other infusion is that of Colton Parayko, who is beginning to look like Colton Parayko. He's clearly feeling stronger out there, tightening his defensive gaps and stickhandling like he's Nathan MacKinnon or something. With his return and a Vince Dunn (possibly?) turning the corner, the defense could be improving at an important time of the season.
As for the Blues and the Avs, perhaps the vantage point from Denver is that these Blues are cute, little also-rans, and the Avs are the dominant machine. We'll know for sure after the three — yes, three — upcoming St. Louis games against Colorado on April 20, 22 and 24 (and then, in the very likely 1-4 playoff matchup). These two teams play each other tough. It's fun to watch. Sometimes those pesky refs get in the way and muddle the play, but when it's five-on-five, this is just great hockey. They entered Wednesday with four games in the books. The Blues won the season opener by playing inspired hockey. The Blues lost the second game by playing insipid hockey. And then in April, as we know, the Avs won all three by one goal.
How big was Wednesday's game? Big with the capital B (and not just because it began that sentence). There were numerous ramifications in this one, but quite simply, it was big for a standings swing. The Blues entered the night with a 58-percent chance of making the playoffs, per the savvy stat site hockeyviz.com. With the loss, that dropped to 49 percent. If St. Louis had won, it would've jumped all the way to 68 percent.
Still, that's nearly a 50-percent chance for the Blues to make the playoffs.
That's not the lone goal for this team. This isn't like Mizzou just getting into the NCAA Tournament. The Blues entered this season as a Cup contender. The Blues kept Hoffman and others because they felt like they could compete in the real season even better than the regular season.
But they're going to have to beat the Avs this month to prove they can beat them next month.
Photos: Colorado Avalanche beat Blues 4-3
Colorado Avalanche vs St. Louis Blues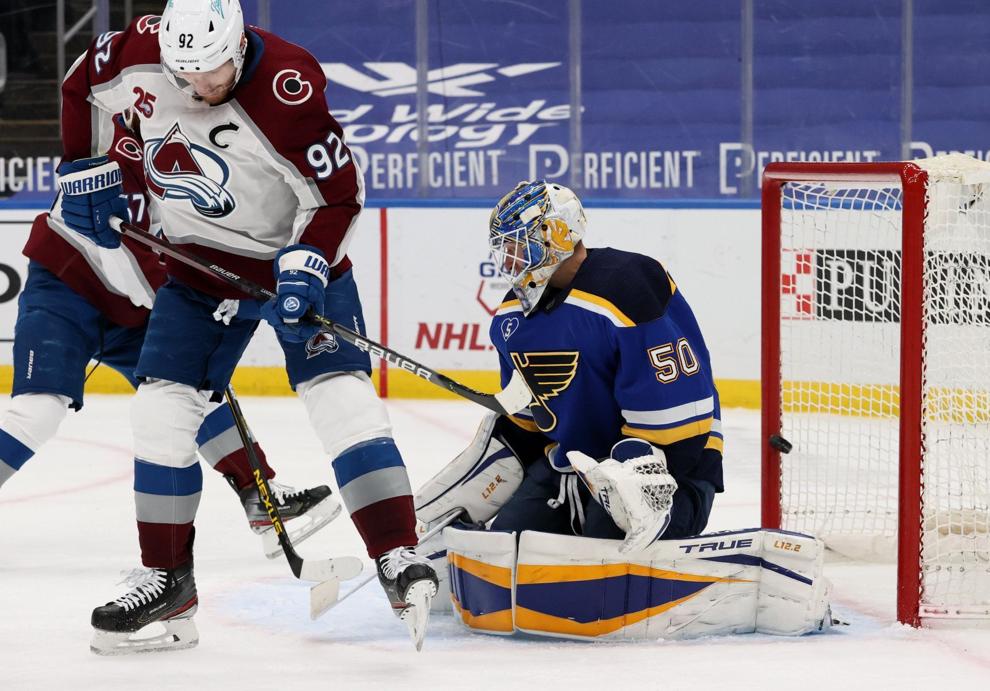 Colorado Avalanche vs St. Louis Blues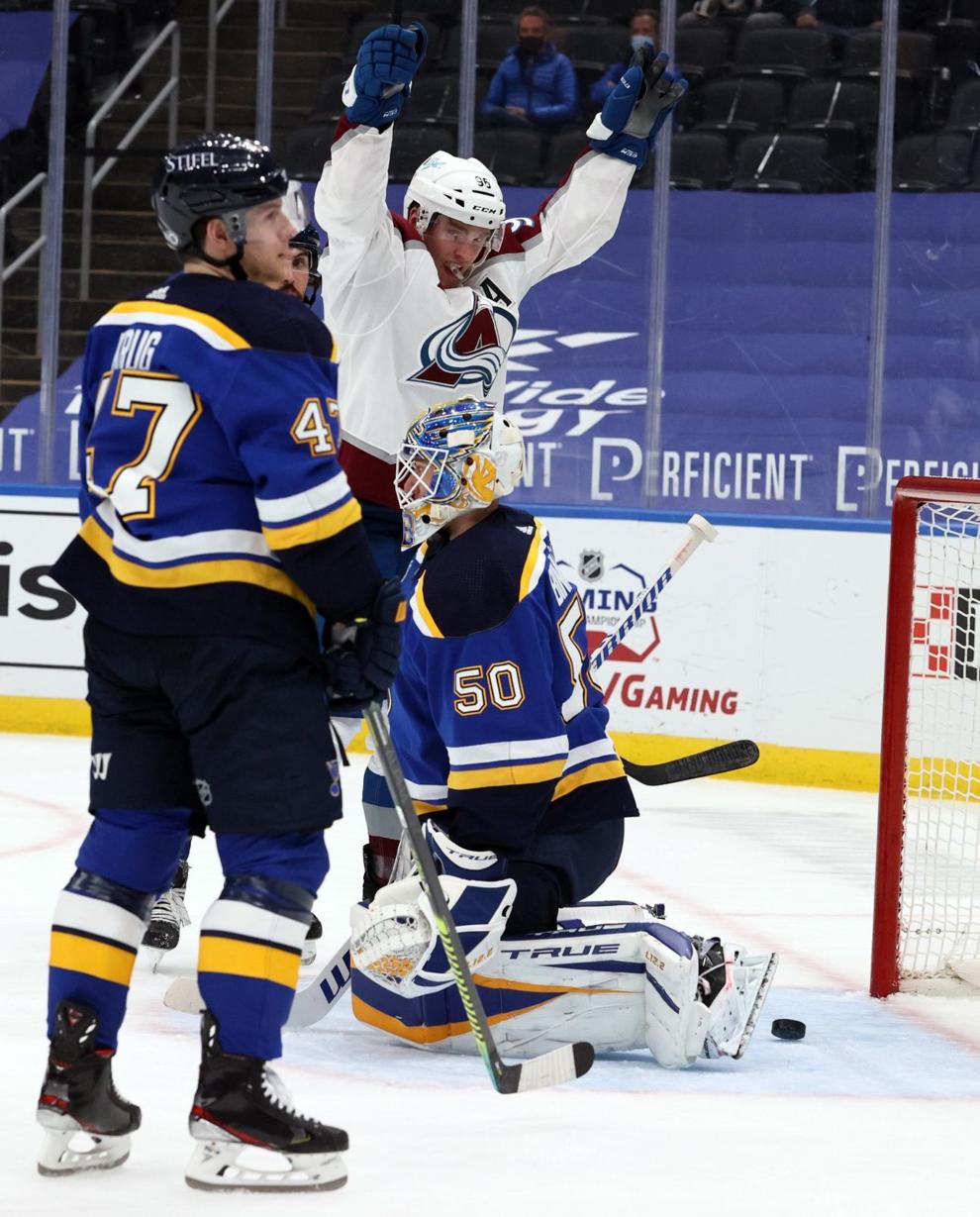 Colorado Avalanche vs St. Louis Blues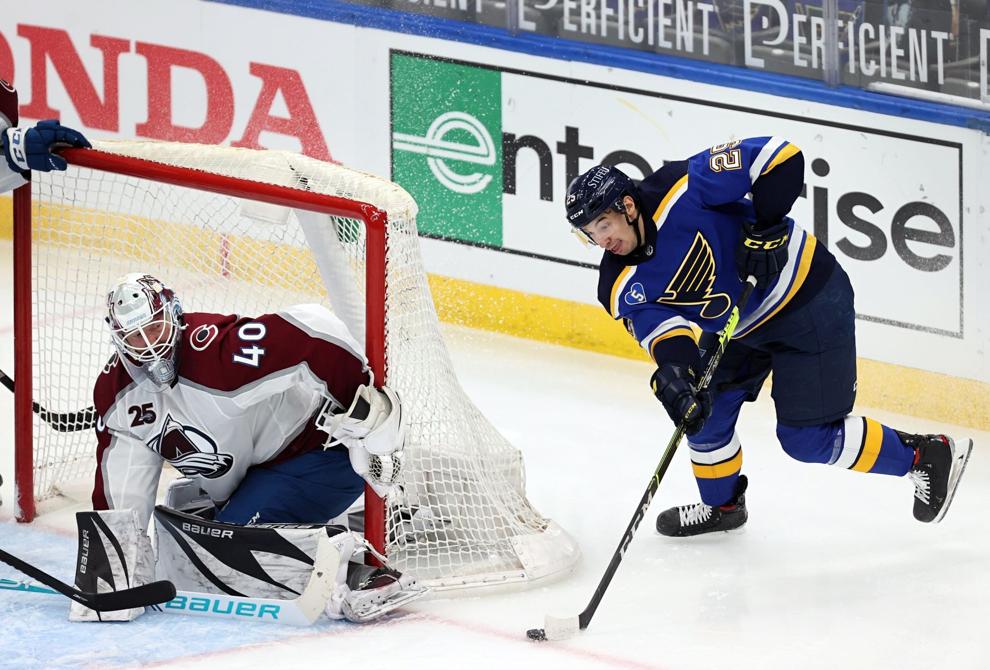 Colorado Avalanche vs St. Louis Blues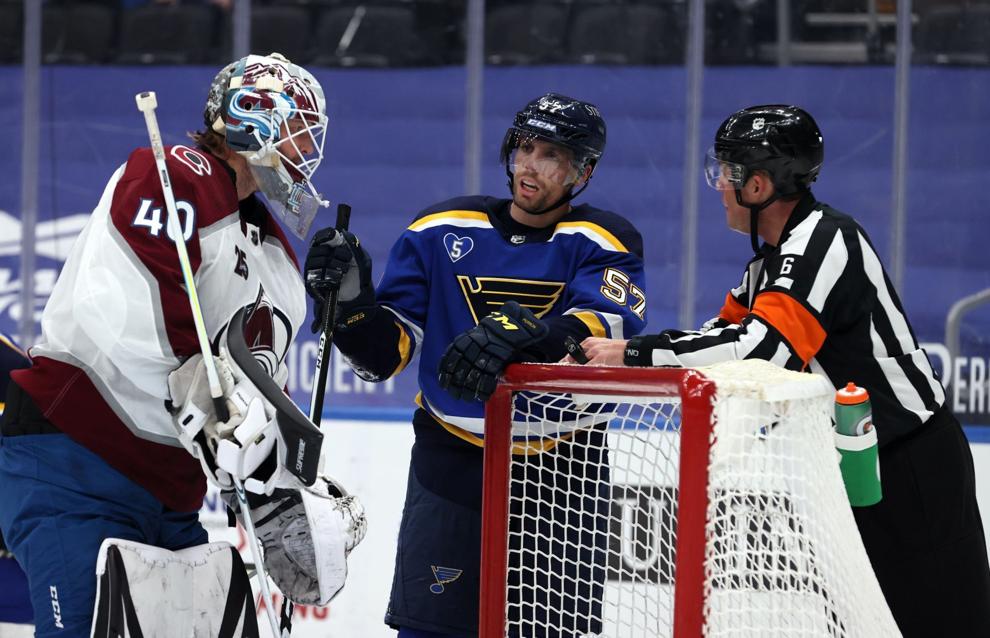 Colorado Avalanche vs St. Louis Blues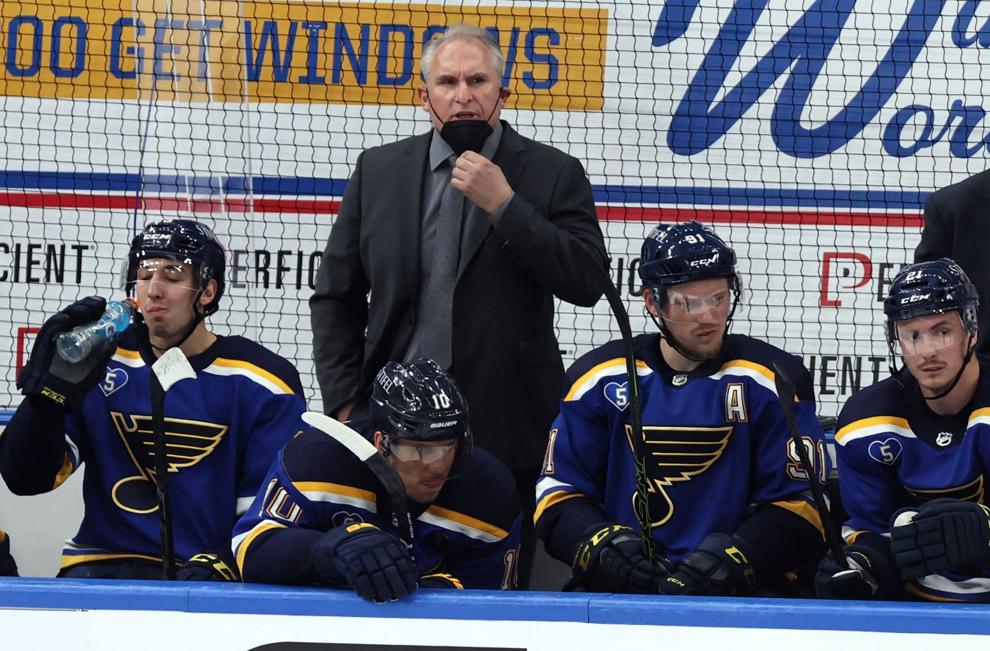 Colorado Avalanche vs St. Louis Blues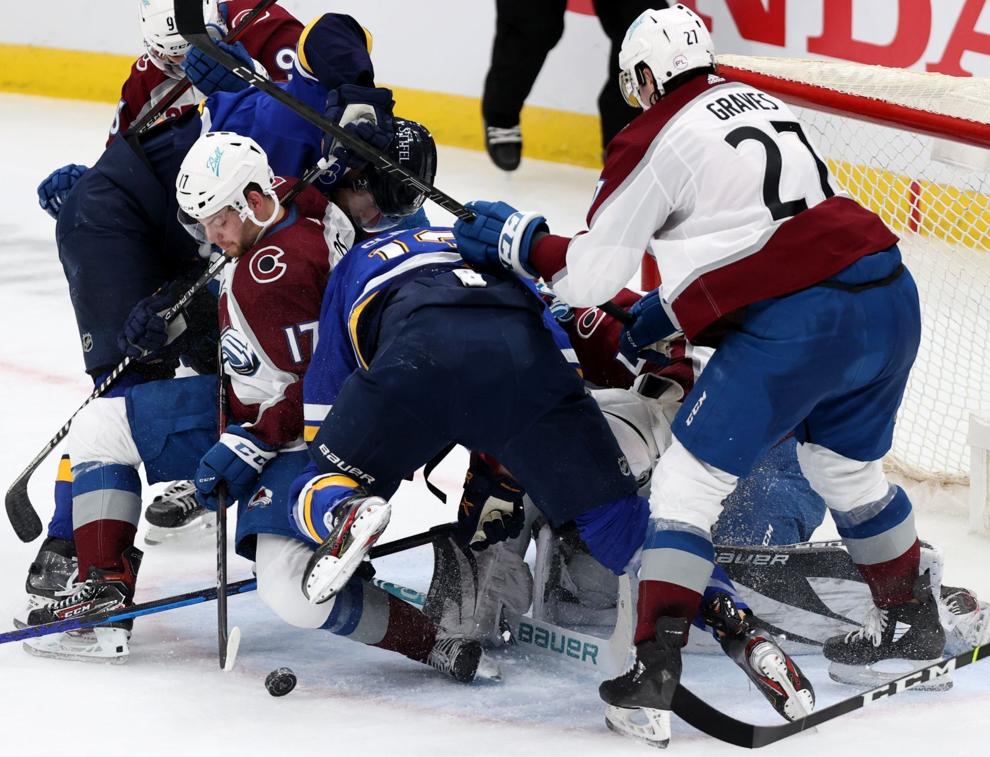 Colorado Avalanche vs St. Louis Blues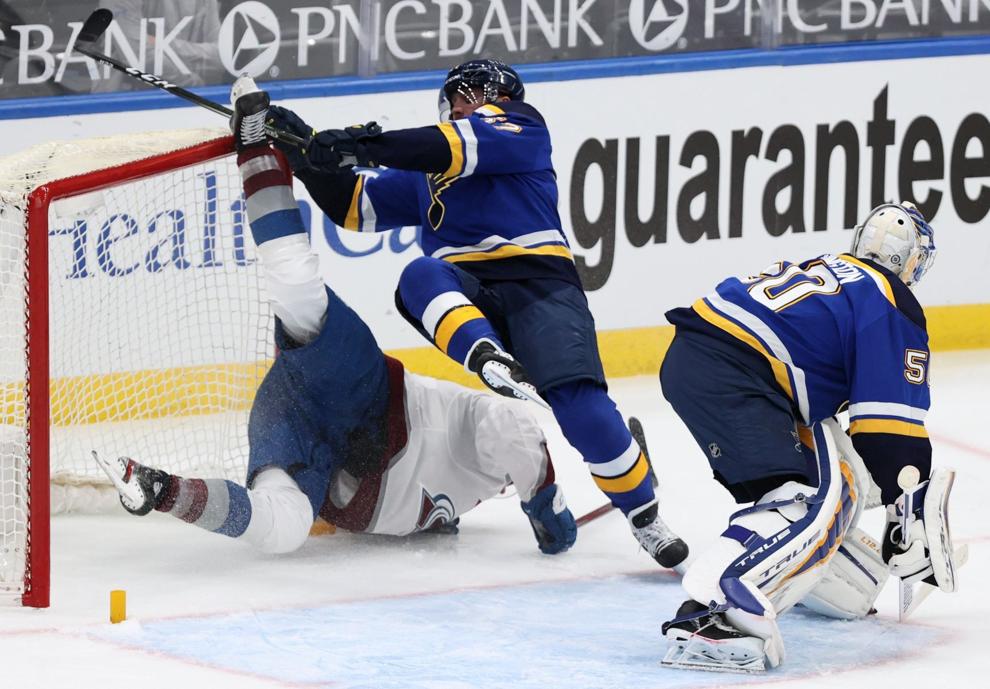 Colorado Avalanche vs St. Louis Blues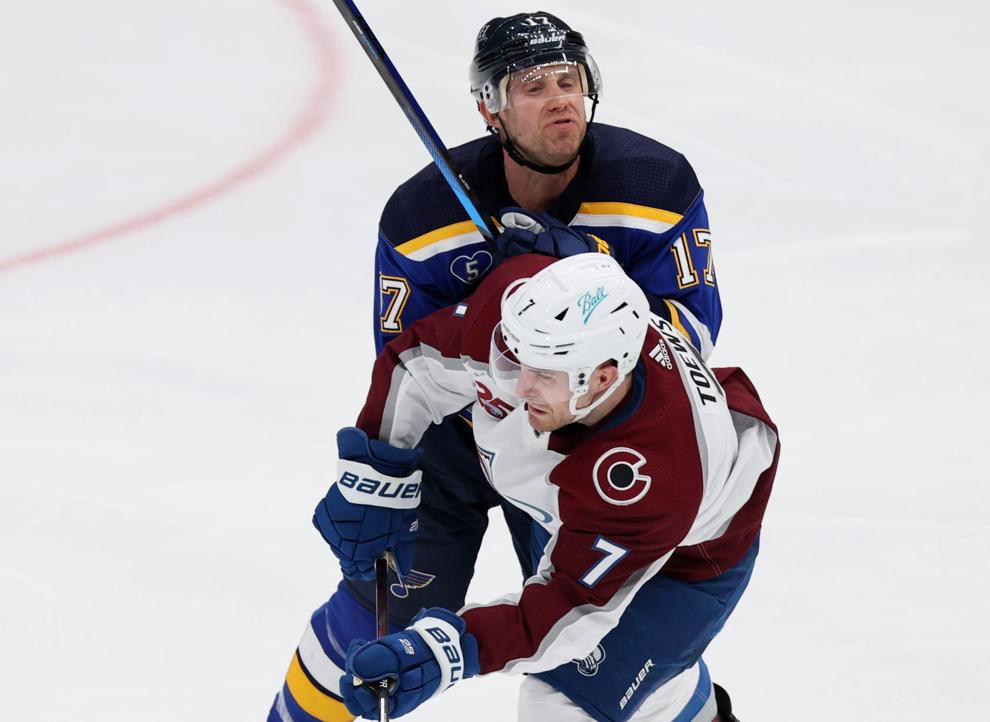 Colorado Avalanche vs St. Louis Blues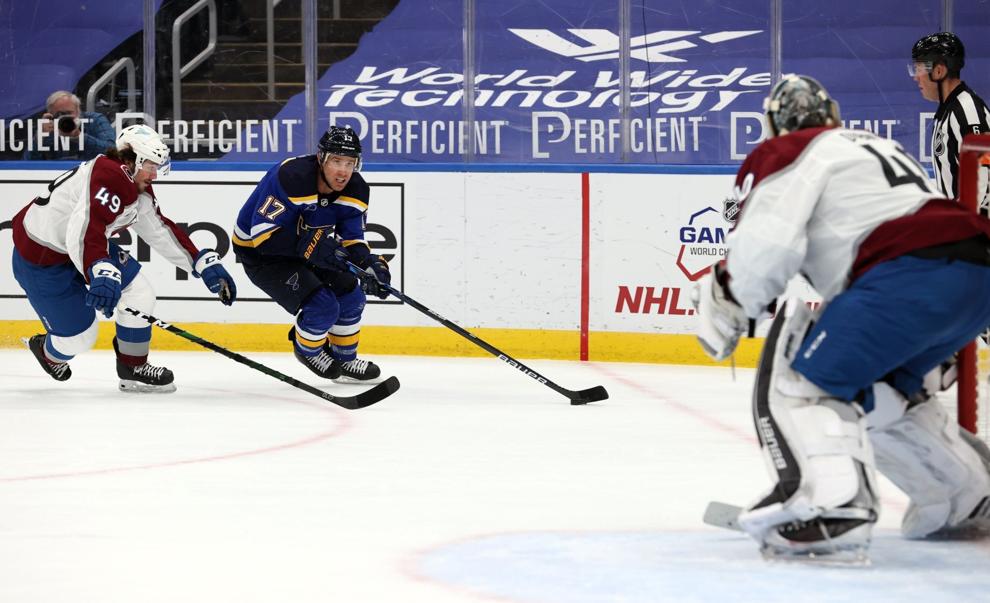 Colorado Avalanche vs St. Louis Blues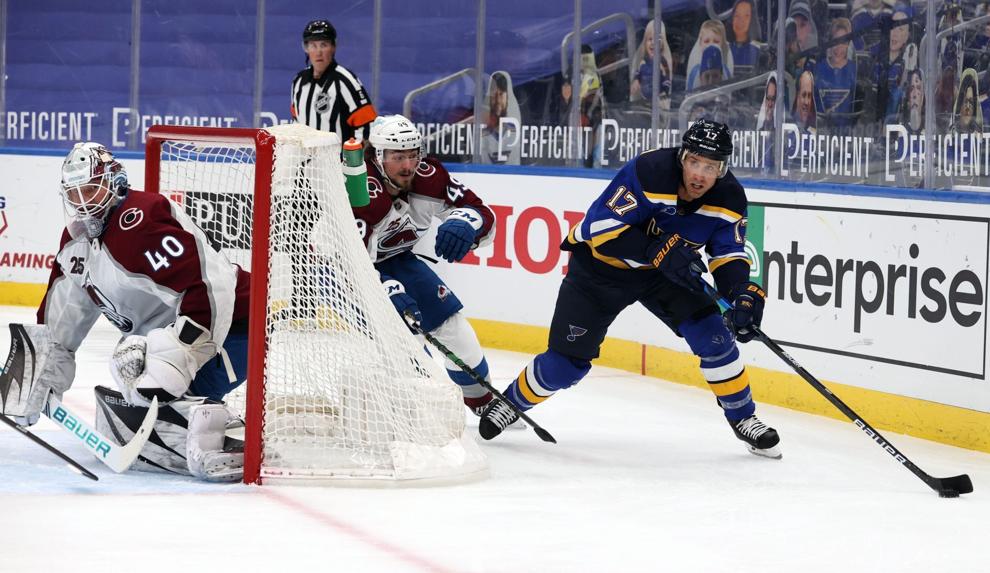 Colorado Avalanche vs St. Louis Blues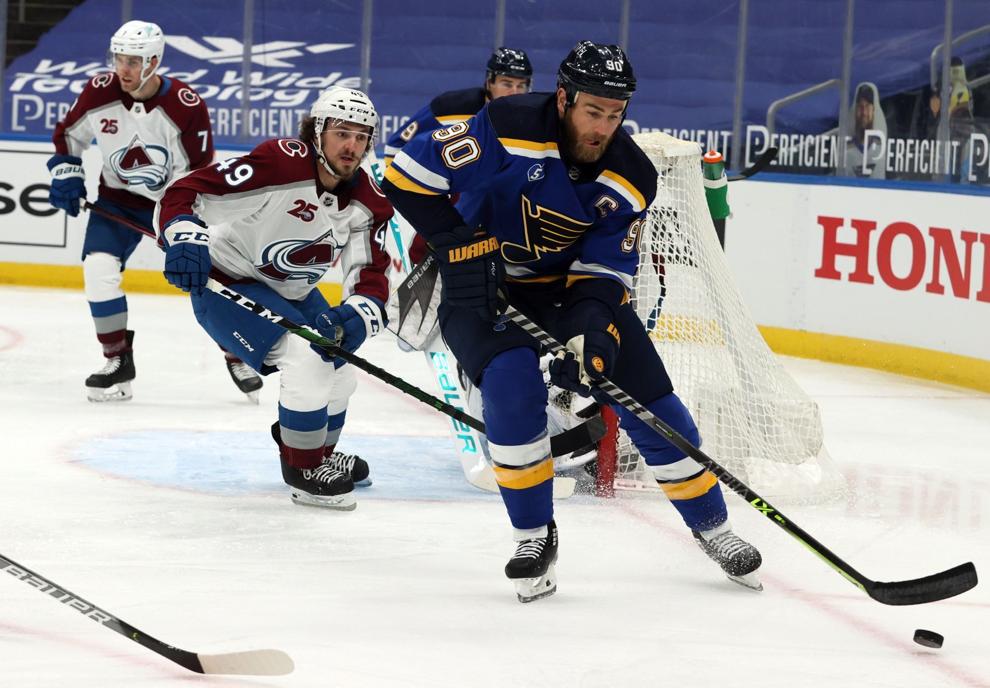 Colorado Avalanche vs St. Louis Blues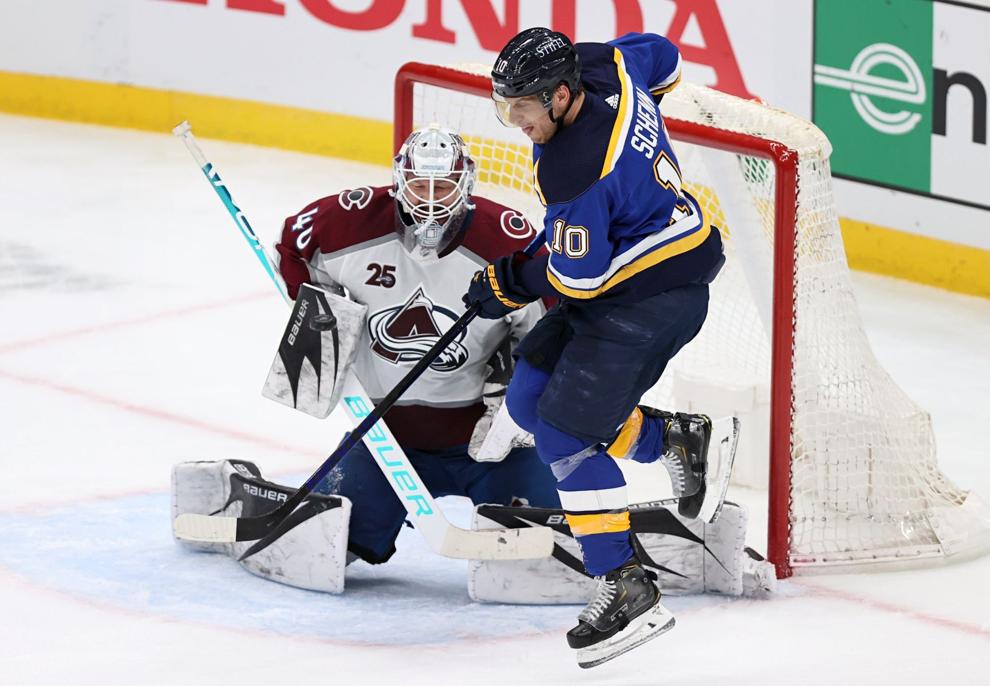 Colorado Avalanche vs St. Louis Blues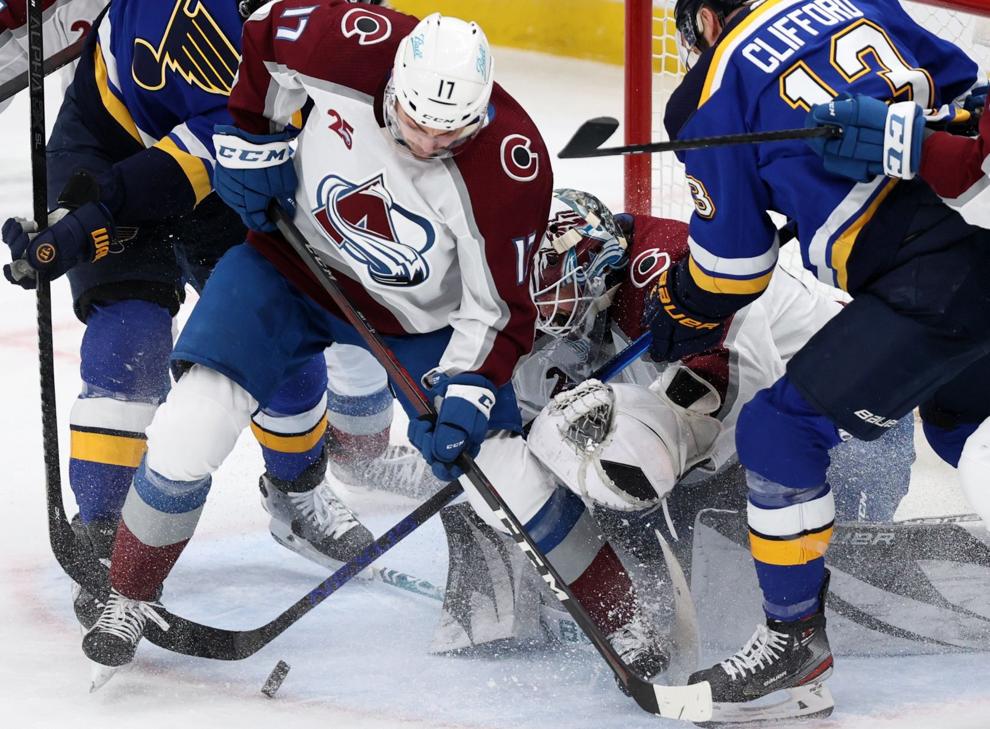 Colorado Avalanche vs St. Louis Blues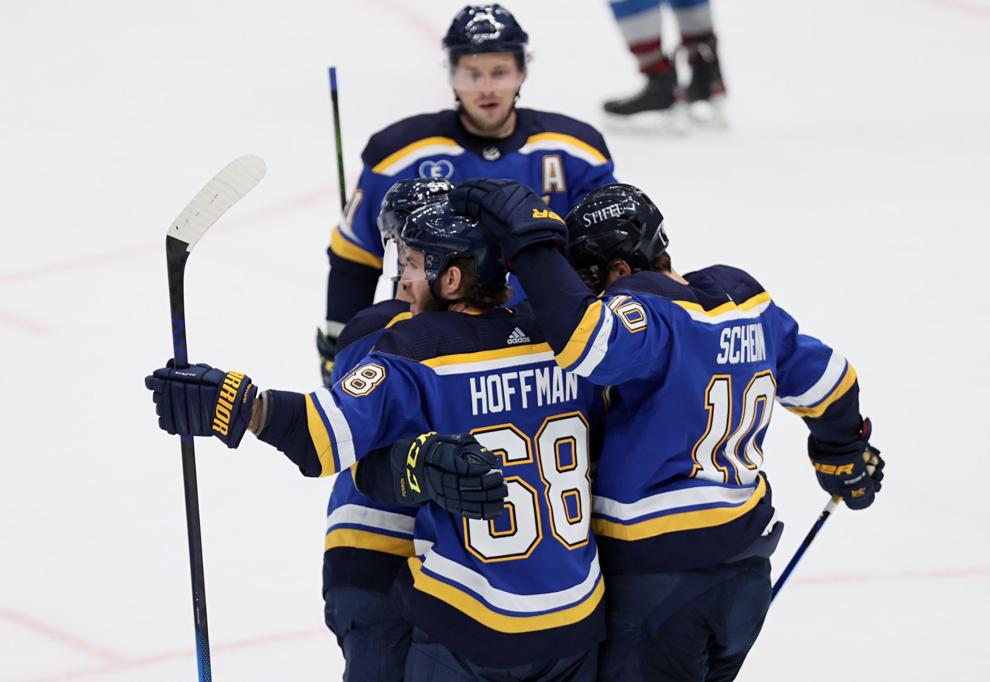 Colorado Avalanche vs St. Louis Blues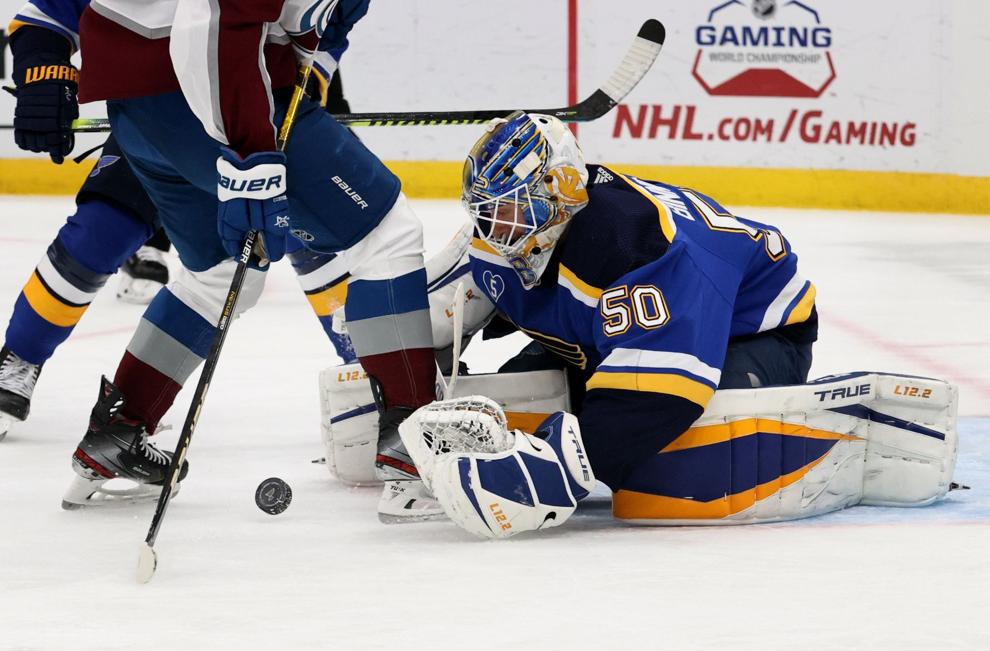 Colorado Avalanche vs St. Louis Blues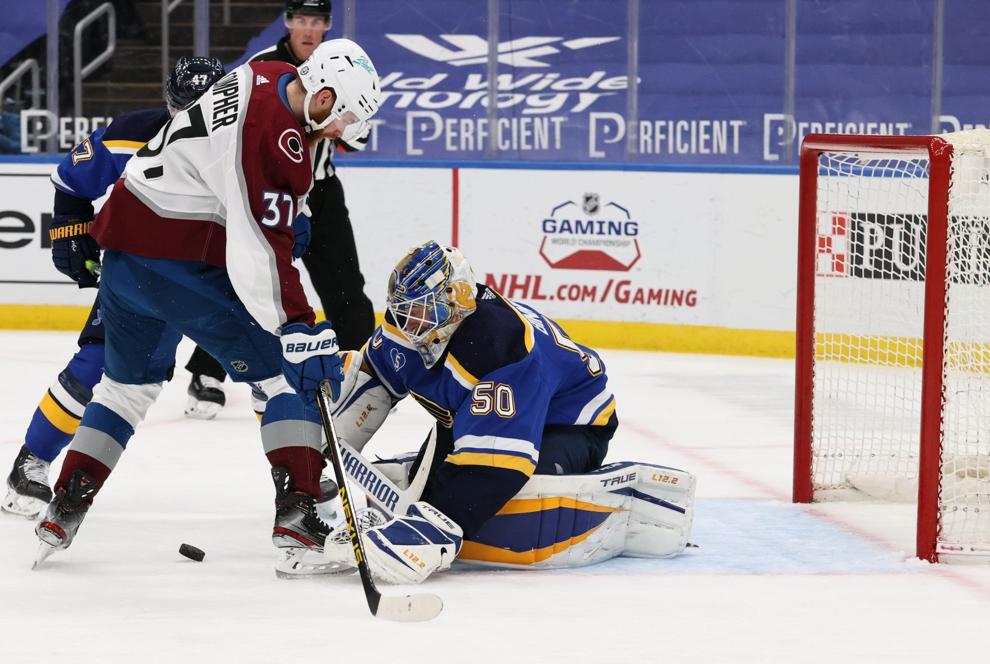 Colorado Avalanche vs St. Louis Blues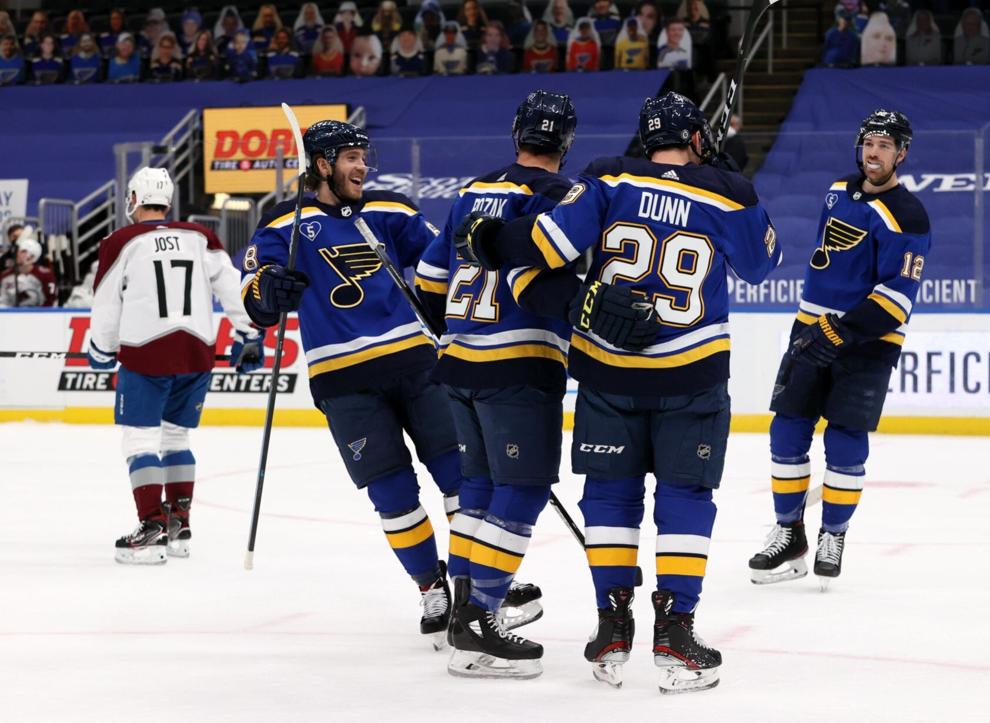 Colorado Avalanche vs St. Louis Blues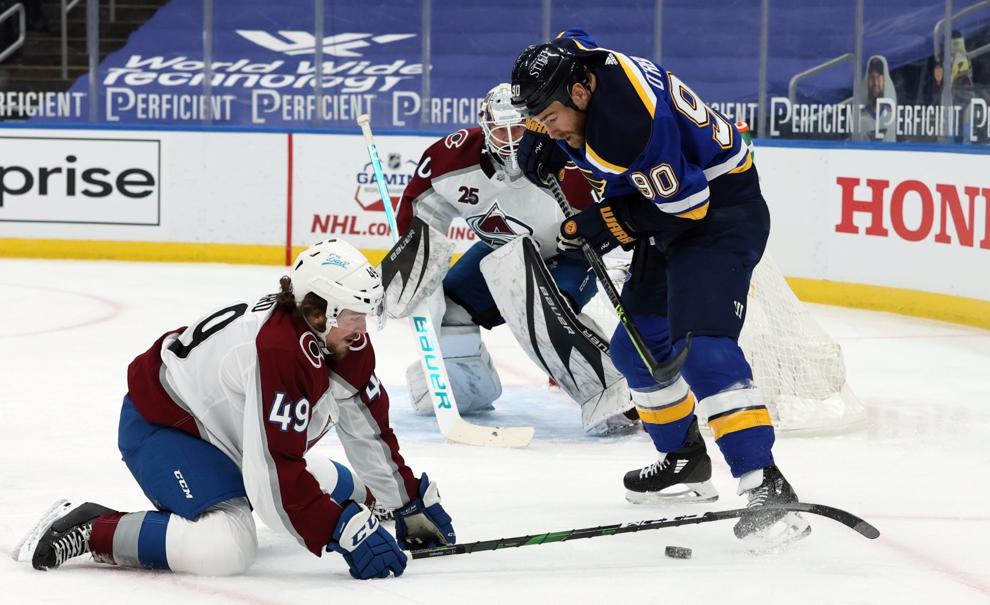 Colorado Avalanche vs St. Louis Blues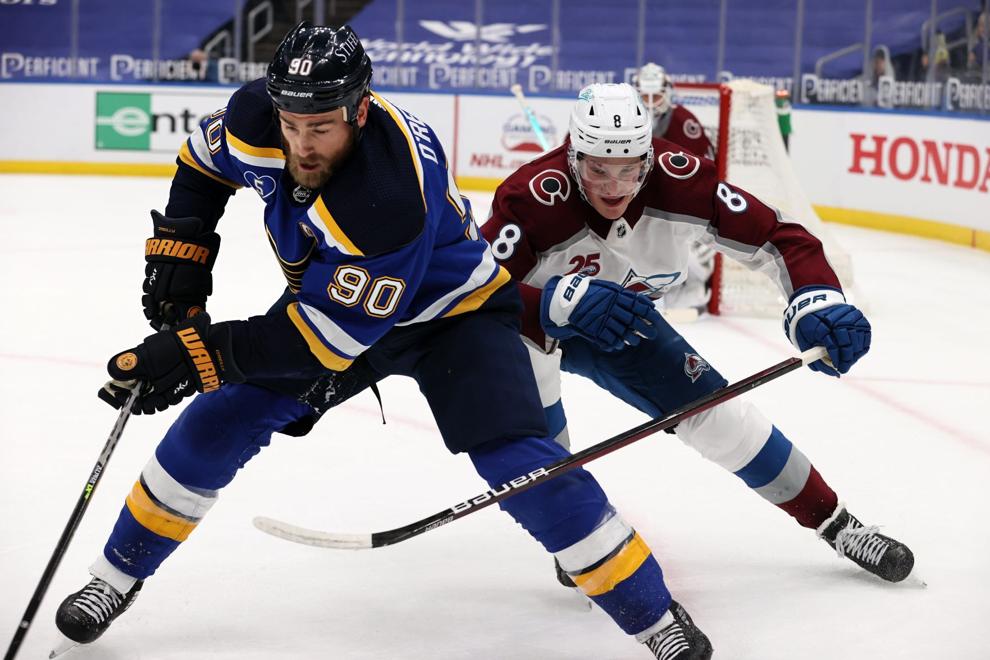 Colorado Avalanche vs St. Louis Blues