At the last minute, their wedding guest list grew by roughly 499,800 people.
Last Saturday, amid the St. Louis Blues parade, Margaret Hruz married Lucas Comeau at the Old Cathedral, in the shadow of the Arch.
"I'm Margaret Comeau!" the bride said to me. "First time I've ever said it!" (In the background, the bridesmaids gleefully cheered.)
"We're the rally couple!" Lucas said.
After the parade, I was walking the Arch grounds, when I spotted a lovely bride and groom, getting their pictures taken with their wedding party.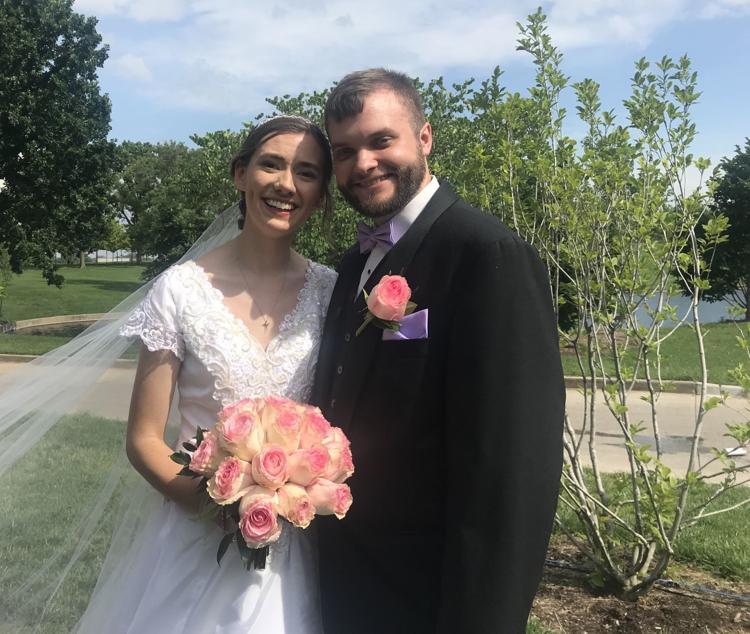 "It's awesome actually," said Chris Figueroa, the best man."We're kind of saying, 'This is for you, too!' Everybody who walks by is like, 'Look at this, a bride and groom!'"
Suddenly, the bride began running away. In her wedding dress. It was a bizarre image at first, but then it made sense — she spotted the bus with the Blues and the Stanley Cup. The team ceremony on the nearby stage had just ended. And the bus was moving jussssst slow enough to maybe catch.
"Oh gosh, I was just kind of excited," the bride said. "We'd been talking about it today — 'You could see the Stanley Cup! And get pictures!' And I was like, 'Oh, that'll never happen.' And then they drove by!"
Alas, she couldn't get the driver's attention in time. It was still a valiant effort, and it made for a fun moment.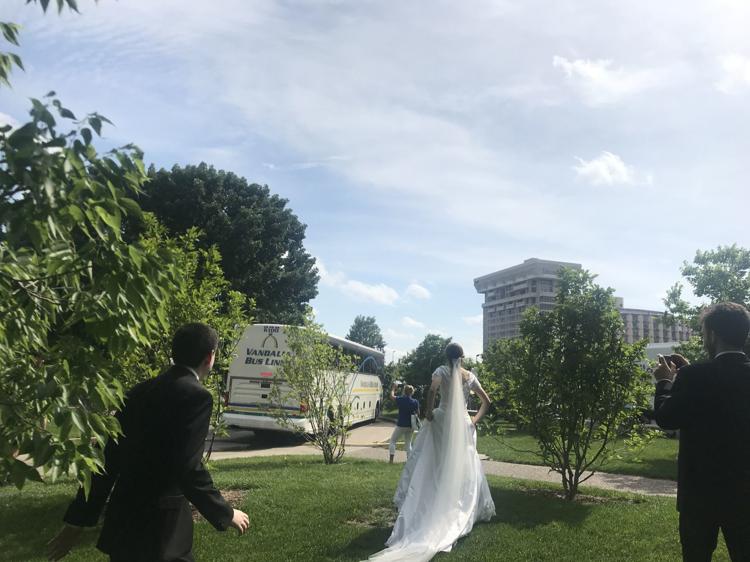 Margaret is from St. Louis — Cor Jesu Academy, class of 2014 — and now lives in Wisconsin.
"I am a Blues fan," she said. "A little bit more so now this year!"
After the Blues lost Game 6 to the Bruins, it began to sink in — if the Blues won Game 7 on Wednesday, the parade very well could be Saturday, their wedding day.
So last Wednesday night, the Hruz family hosted everyone at their home to watch Game 7. A twist — the groom's family had spent some time living in Boston. Yup, they're Bruins fans.
"It was funny hearing one side of the room explode whenever the Bruins did something well," Lucas said, "and the other side of the room when the Blues did well."
The Blues won the Stanley Cup — a sentence still surreal to type — and that meant a Saturday parade.
"The Old Cathedral and the parade people did such a good job trying to make sure everything went as smoothly as possible," Margaret said. "They brought in shuttles for us for parking."
And with that, she readied for her wedding reception. I bet they played "Gloria."
Blues fans parade like champions as St. Louis Blues capture first Stanley Cup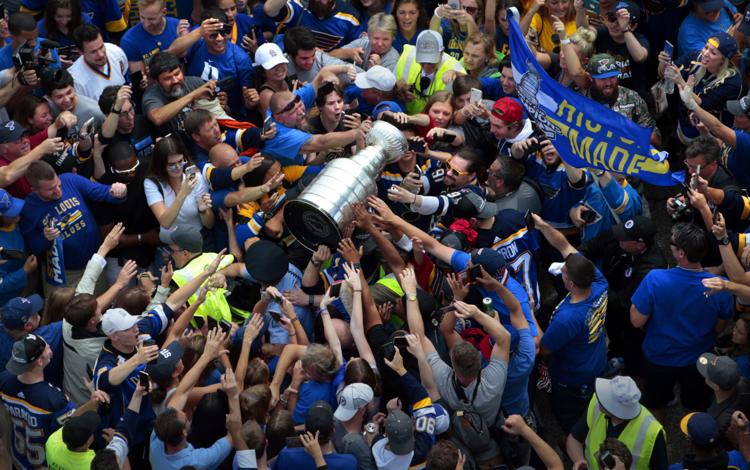 Scenes from Blues Stanley Victory Parade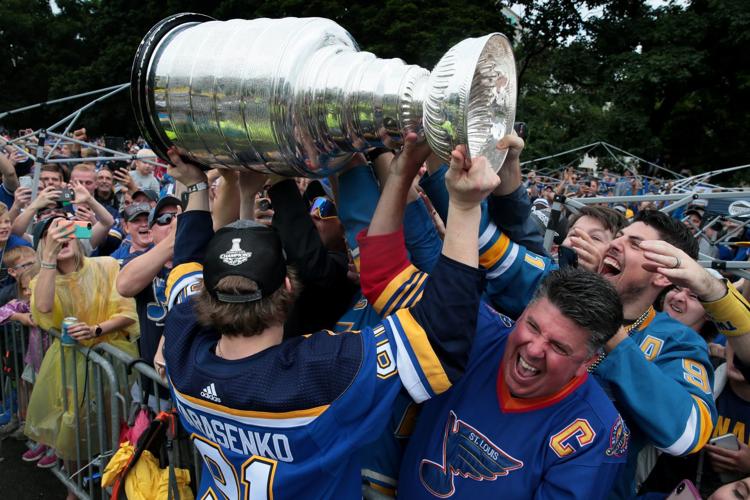 Blues fans parade like champions as St. Louis Blues capture first Stanley Cup
Scenes from Blues Stanley Victory Parade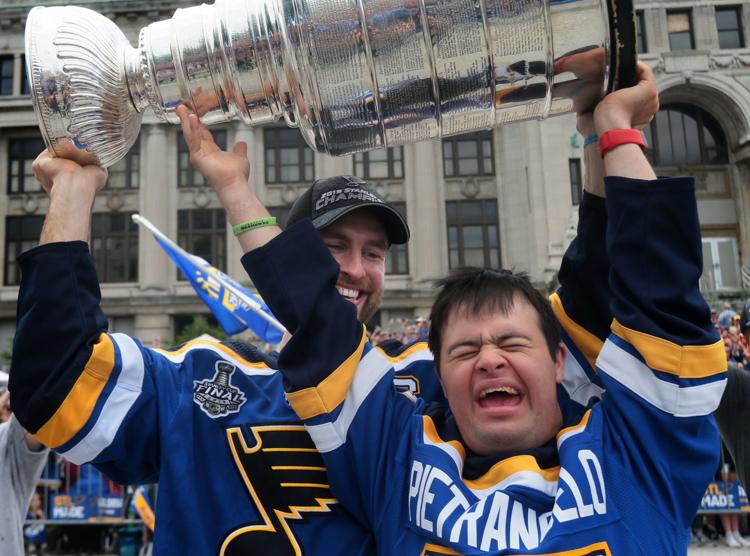 Blues fans parade like champions as St. Louis Blues capture first Stanley Cup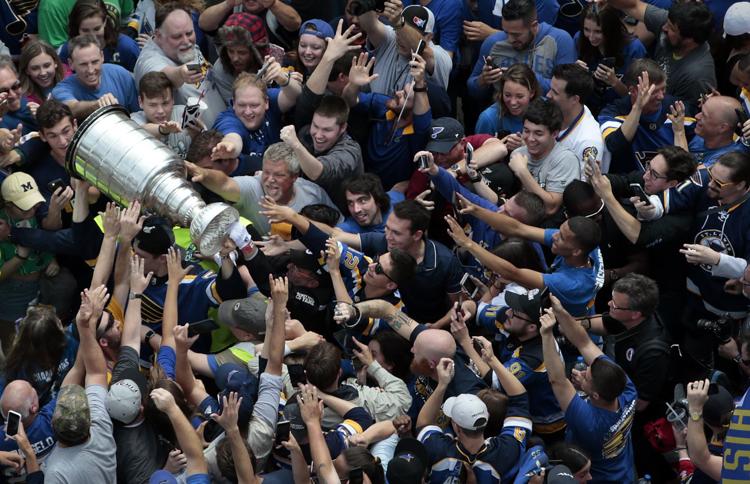 Blues fans parade like champions as St. Louis Blues capture first Stanley Cup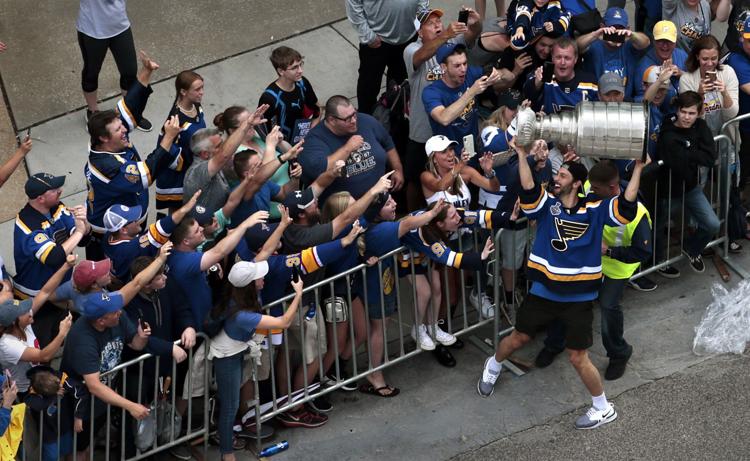 Scenes from Blues Stanley Victory Parade
Scenes from Blues Stanley Victory Parade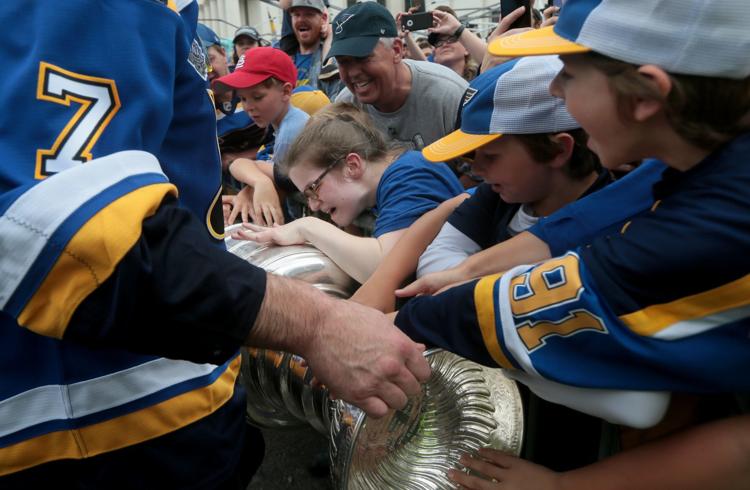 Scenes from Blues Stanley Victory Parade
Scenes from Blues Stanley Victory Parade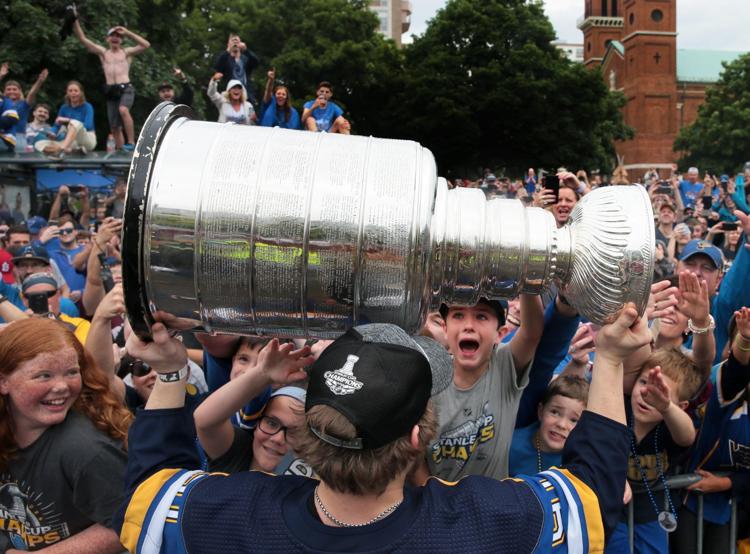 Scenes from Blues Stanley Victory Parade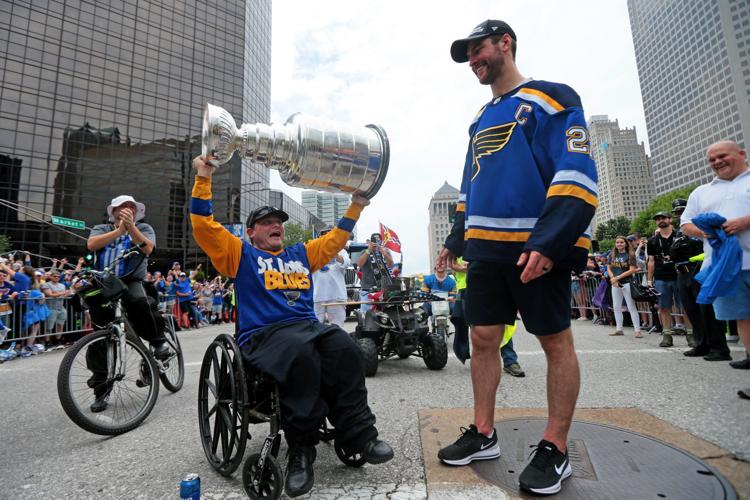 Scenes from Blues Stanley Victory Parade
Scenes from Blues Stanley Victory Parade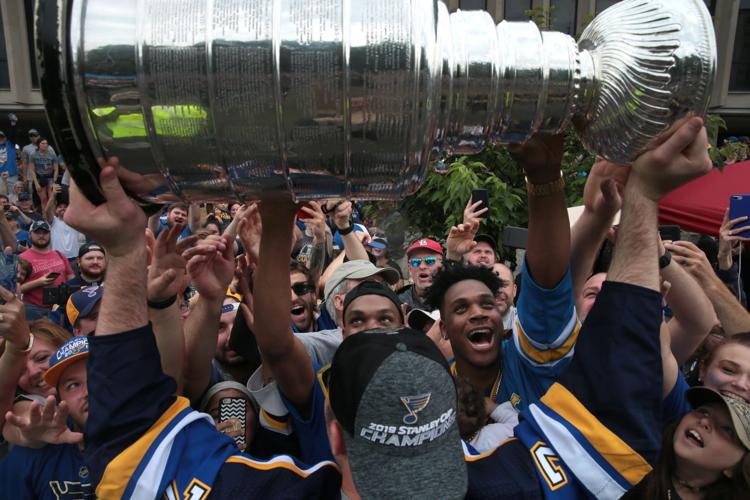 St. Louis Blues, fans celebrate Stanley Cup victory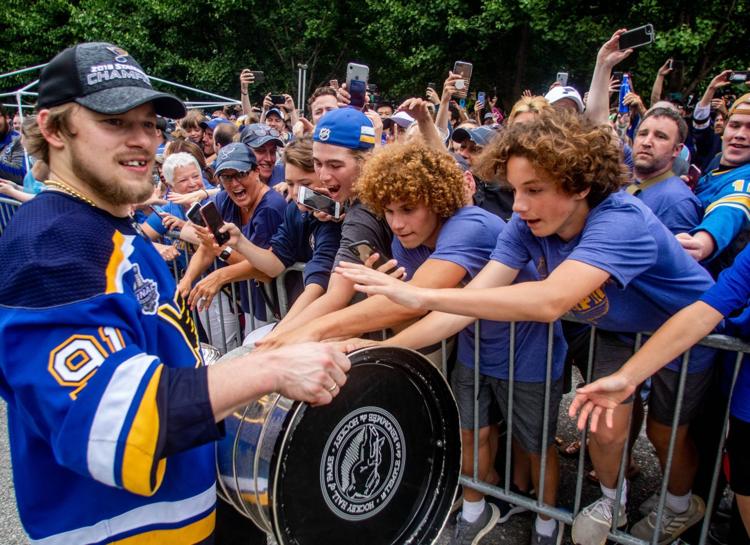 St. Louis Blues, fans celebrate Stanley Cup victory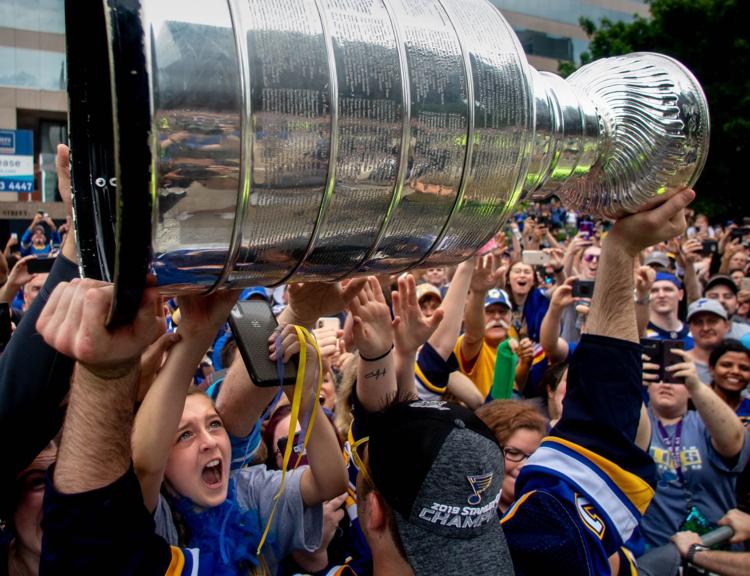 St. Louis Blues, fans celebrate Stanley Cup victory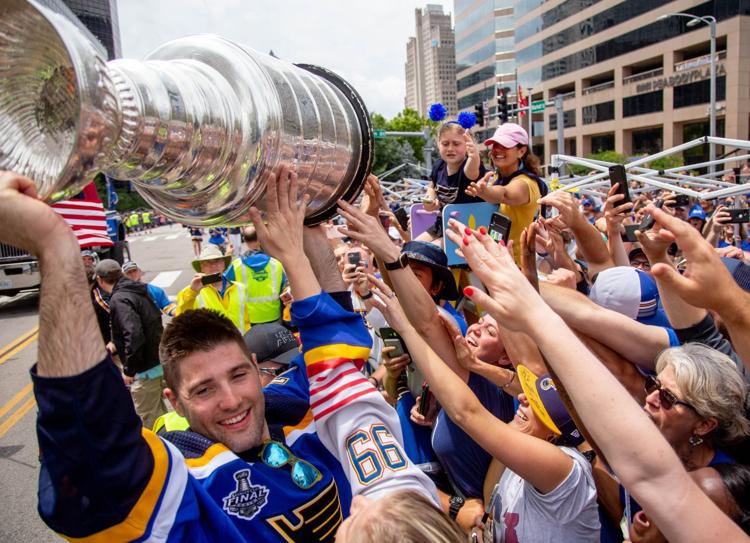 St. Louis Blues, fans celebrate Stanley Cup victory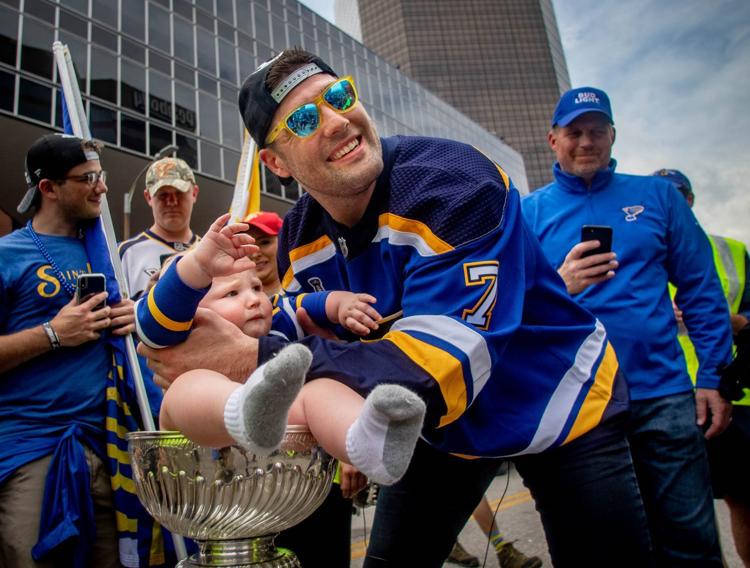 Blues Stanley Cup victory parade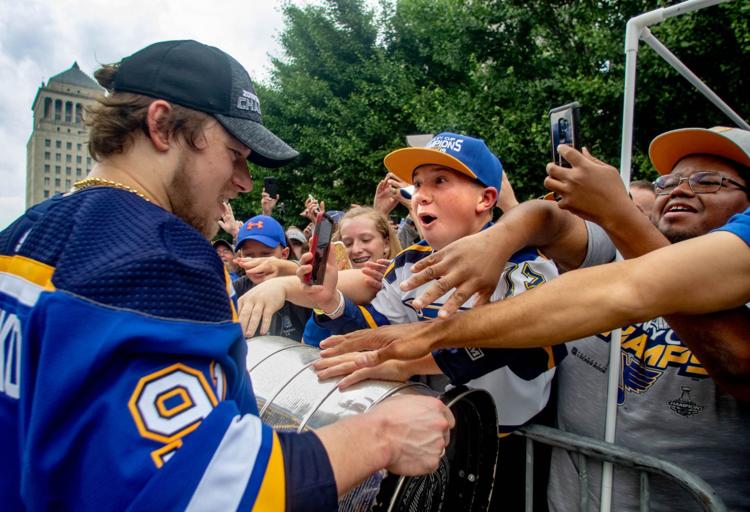 The Blues party down Market Street