What do you do when your best no longer makes you the best?
When you've reached the next level, but realize there's a next level within the next level?
"Sometimes I play for 20 minutes, sometimes I play for 30 seconds," said Sophie Cunningham, the Mizzou basketball legend and WNBA rookie. "So I think that's kind of what's been super-humbling — to know you can make a dent in this league, but that you have to work your way up and own the role that you're in now. It's hard for me because I'm not really the most patient person, but I think at the end of the day, I just have to keep working hard and busting my butt like I've always done."
Forever a role model to young athletes, Cunningham is embracing a new role. There are lessons to be learned — and lessons she can share with those who look up to her. Mizzou's career leading scorer averaged 3.1 points per game for the Phoenix Mercury, but as her sister shared, "as tough as that was for Sophie, it was really neat to watch her go through that adversity — and just grow from it," Lindsey Cunningham said. "I think Sophie's had just an awesome perspective about this rookie season. And the most important thing was embracing and learning from the people she's surrounded by."
And she's surrounded by a tribe of "G.O.A.T.s"
There's teammate Britney Griner, the perennial all-star and reigning scoring champ. And while "Greatest Of All Time" is a term casually thrown around by a younger generation, another teammate might actually be the G.O.A.T. — Diana Taurasi, the WNBA's career leading scorer.
When Cunningham was at Mizzou, she'd gush about Taurasi. Little girls from St. Louis to Kansas City looked up to Sophie, but Sophie's Sophie was Diana. This newspaper even featured a column comparing the two. And after Phoenix drafted Cunningham with the first pick of the second round, Cunningham became teammates with Taurasi.
Well, first, she had to make the team.
"You know, there was so much weight lifted off our shoulders, our whole family, when her name was finally on that final roster," said Lindsey, who also played at Mizzou. "It was just really cool to see her make it — but not be satisfied."
It all happened fast. The WNBA draft was the same week as the NCAA Final Four. The WNBA season was in the summer. The whirlwind whooshed Sophie to Phoenix, and one day she was working out with a teammate and . . . in walked Taurasi.
"'D' just showed up and like, 'Oh gosh, like, OK!'" Cunningham said. "And I'm like, 'Don't mess up!'"
Taurasi, it turned out, saw a lot of herself in Sophie. Lindsey shared that back at Mizzou, Taurasi once even got a message to Sophie. It was back when Cunningham was getting a lot of heat for her feather-ruffling with the South Carolina Gamecocks. Sophie was feisty. Still is.
"She sent back some words of encouragement," Lindsey said. "'That's exactly how I played, I hope she doesn't stop.' So it's kind of cool for that to come full circle. And Diana has just been amazing. She's totally taken Sophie under her wing and just really been a great mentor to Sophie."
But the mentor's lessons weren't about dominating — they were about dealing with the grind of the grueling professional season. About being a professional. About maximizing minimal opportunities. About playing D like "D."
"It's totally opposite from college, because I've honestly played really good defense," Cunningham said with a chuckle. "I really relied on my defense — and I have no idea where the hell that came from. My offense I've had to learn the pace of the game and slow down and read it. It's a different level, a different speed, but you also can't go 100 miles per hour even though it's a quicker game.
"And so I've had to learn that — and it's something that you're always going to have to keep working on. But I think throughout the season I've really developed a feel for the game, seeing if I work on my game that I can really make a dent in this league. And I'm really excited for that. I'm super motivated, inspired to do that. It's been a rough kind of rookie year, up and down."
Cunningham had some nice nights. She scored 19 against Indiana in the first game after Lindsey — and Leo the Goldendoodle — moved to Phoenix. She had six rebounds and three assists in a game against New York. And she scored 11 points in the penultimate regular-season game (Phoenix lost in its one-game playoff).
All season, she missed her family and the chili cheese fries from Columbia's Mugs-Up Drive In. She triumphantly returned to mid-Missouri this week, but soon she and Lindsey will leave Leo and head to Australia, where Sophie will play professionally this winter in Melbourne.
Asked about her favorite memories of the WNBA season, Lindsey later mentioned little sister's 19-point game — it was "cool to see her play free" — but first mentioned Sophie's connections to the fans. It's something that made Sophie so personable and likable in Columbia, and it continues in Phoenix . . . and sometimes with those same Missouri fans. And it's yet another trait she shares with Taurasi.
"There was not a home game the whole time that there wasn't a Mizzou fan there, in an actual Mizzou (outfit)," Lindsey said. "And there was a little gal from a small town outside Kansas City, and that was her birthday present. So her and her mother hopped on a plane to make a two-day trip of it to watch Sophie play. So just stories like that, throughout the four months that we were there, were just really, really special."
Missouri South Carolina Basketball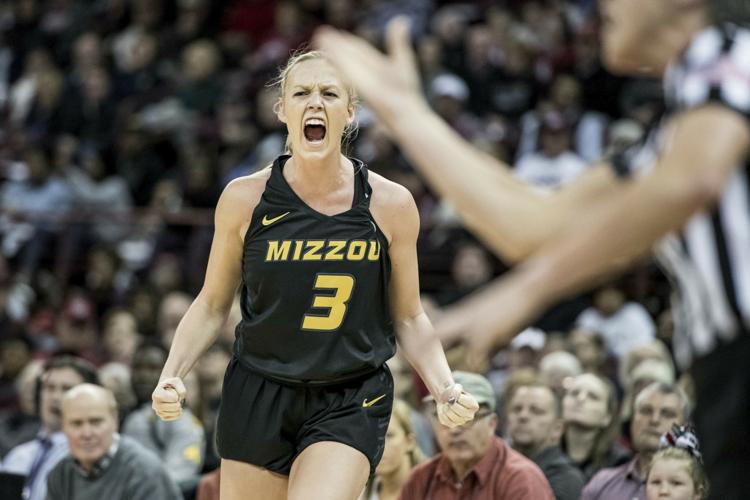 Missouri Mississippi St Basketball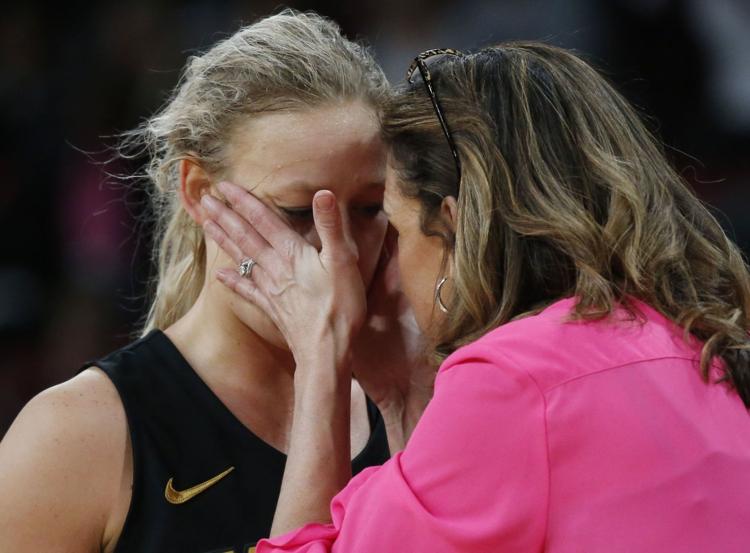 Missouri Mississippi St Basketball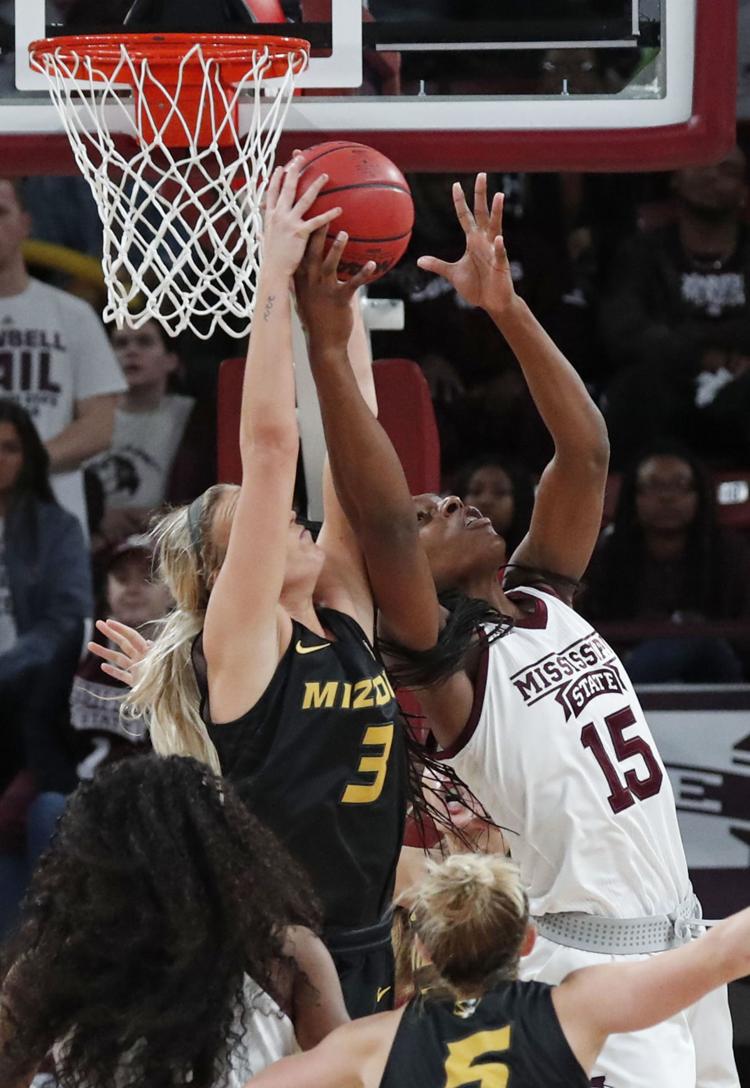 Missouri Mississippi St Basketball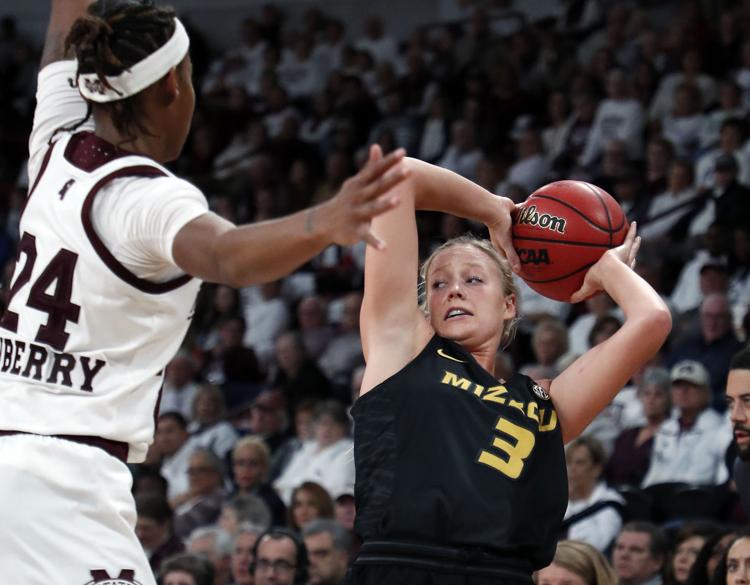 Missouri Mississippi St Basketball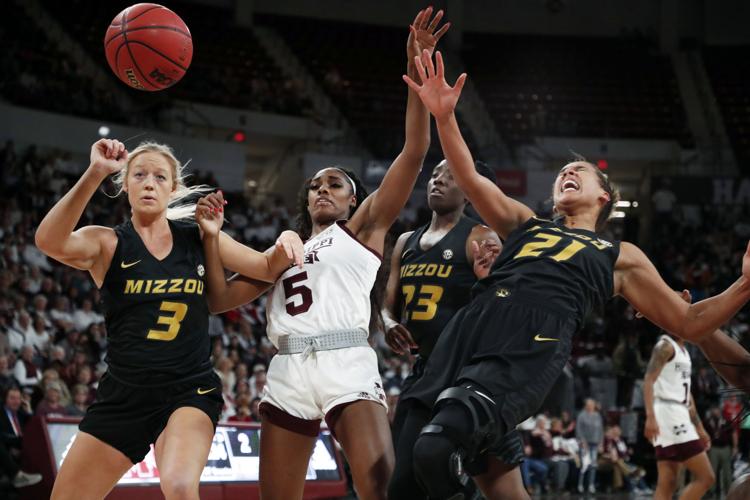 Missouri Mississippi St Basketball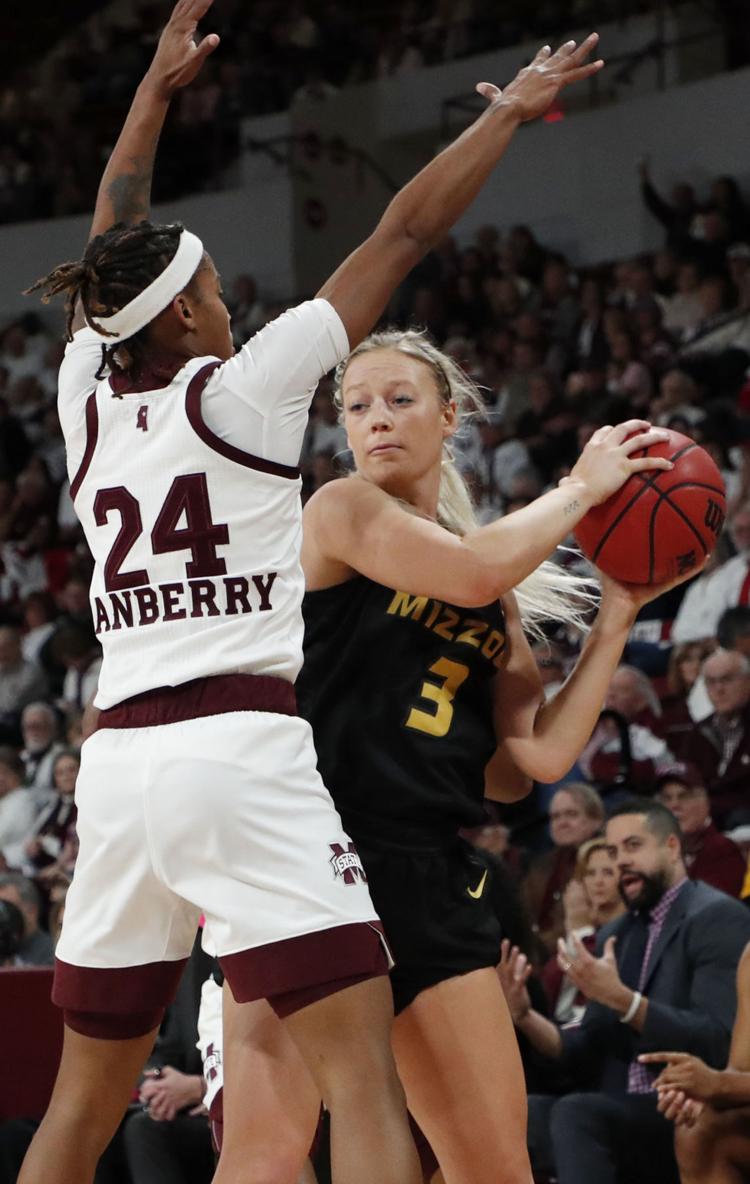 Missouri Mississippi St Basketball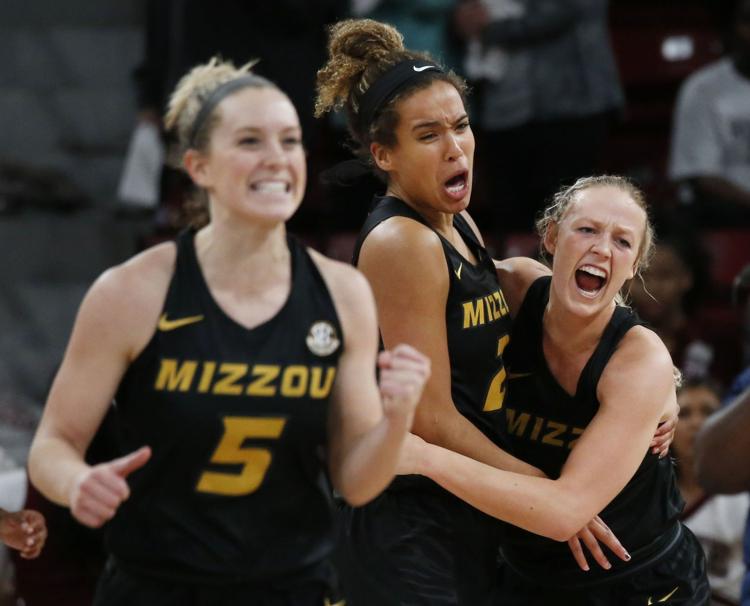 Sophie Cunningham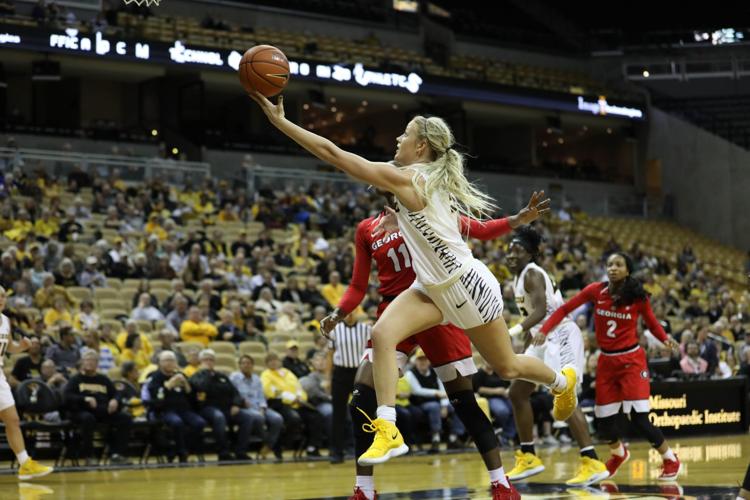 Missouri Tennessee Basketball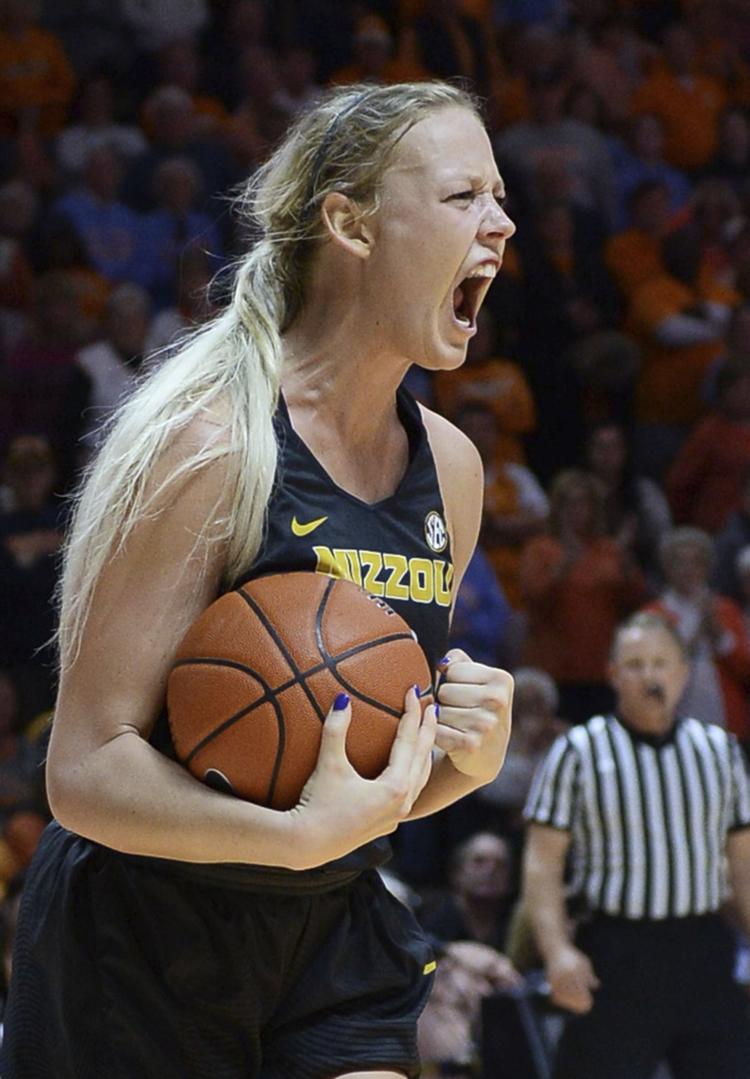 NCAA South Florida Missouri Basketball
Florida Gulf Coast women pull off upset of Missouri 80-70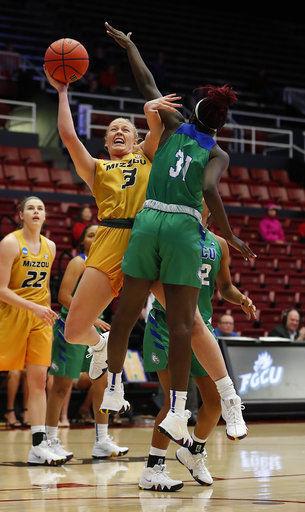 Mississippi St Missouri Basketball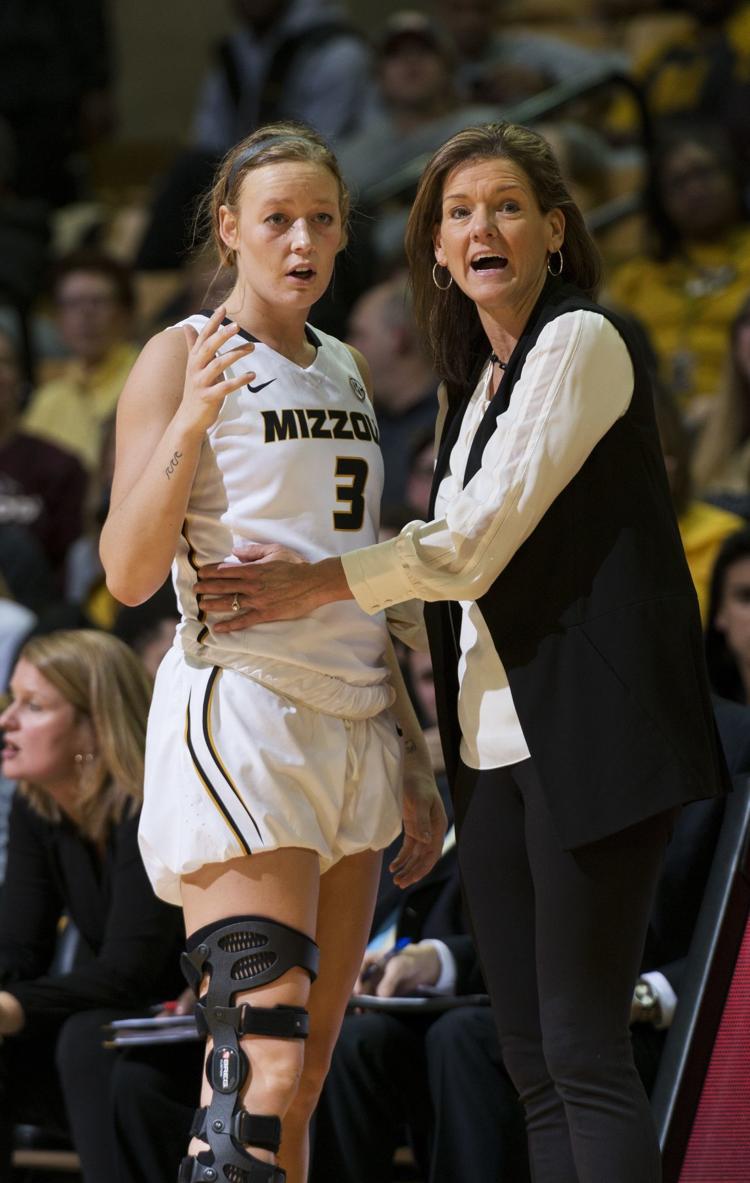 Cunningham, Mizzou-Tennessee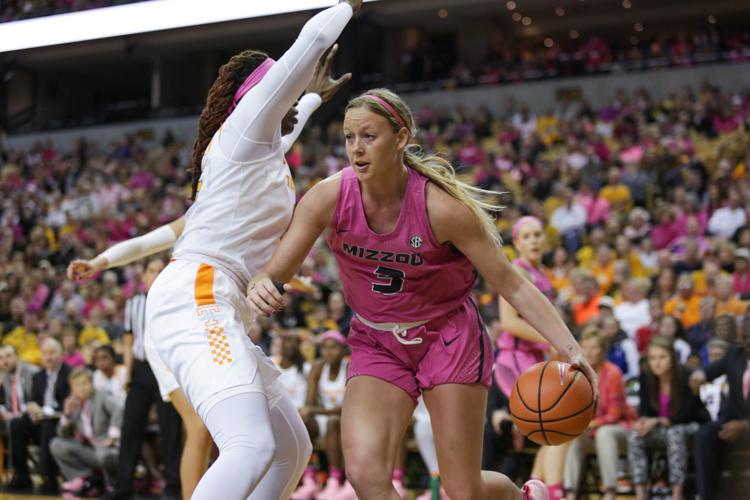 Cunningham, Mizzou Tennessee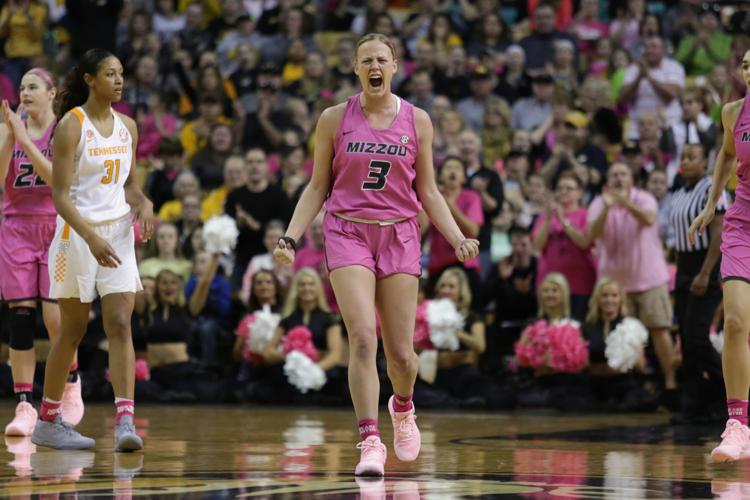 Mississippi St Missouri Basketball
Missouri Georgia Basketball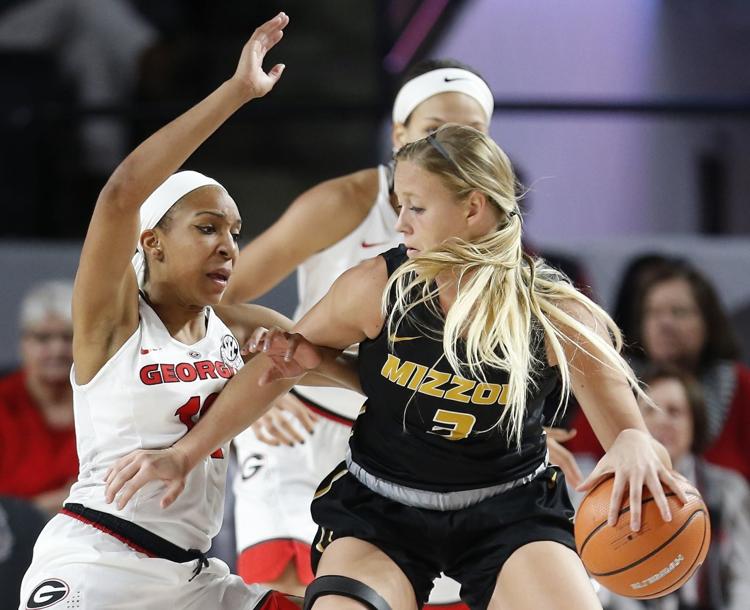 Missouri Tigers women's basketball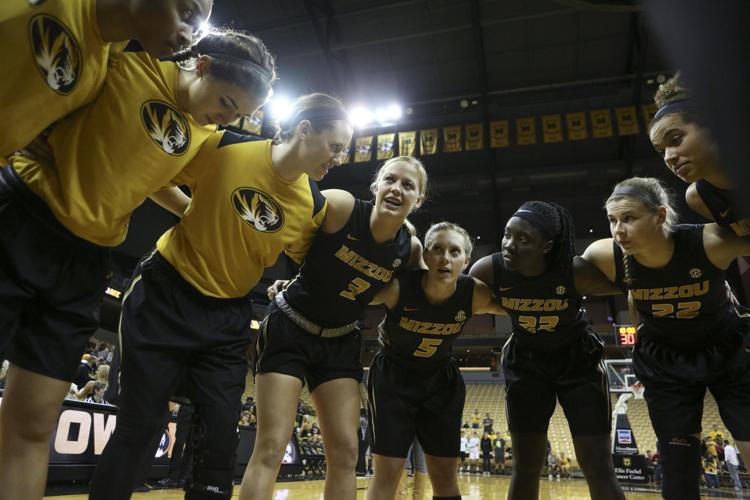 2016: Cunningham grabs rebound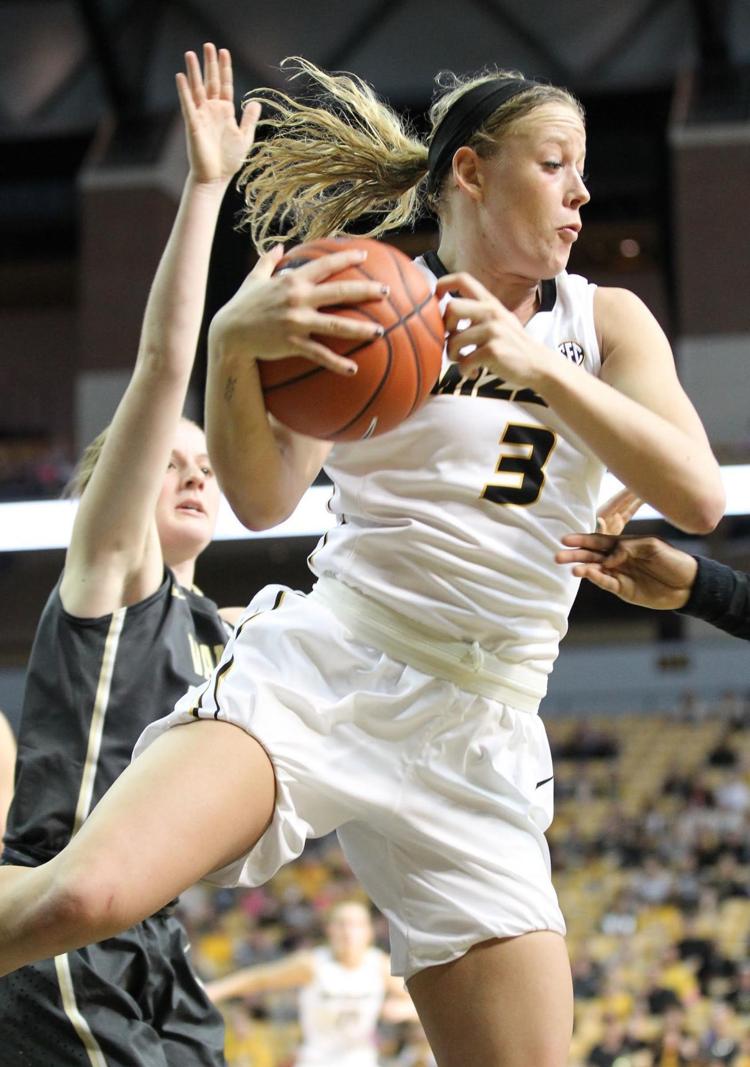 South Carolina Missouri Basketball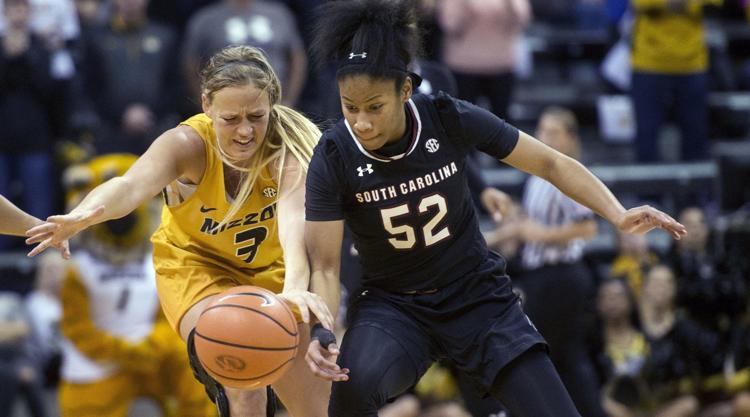 South Carolina Missouri Basketball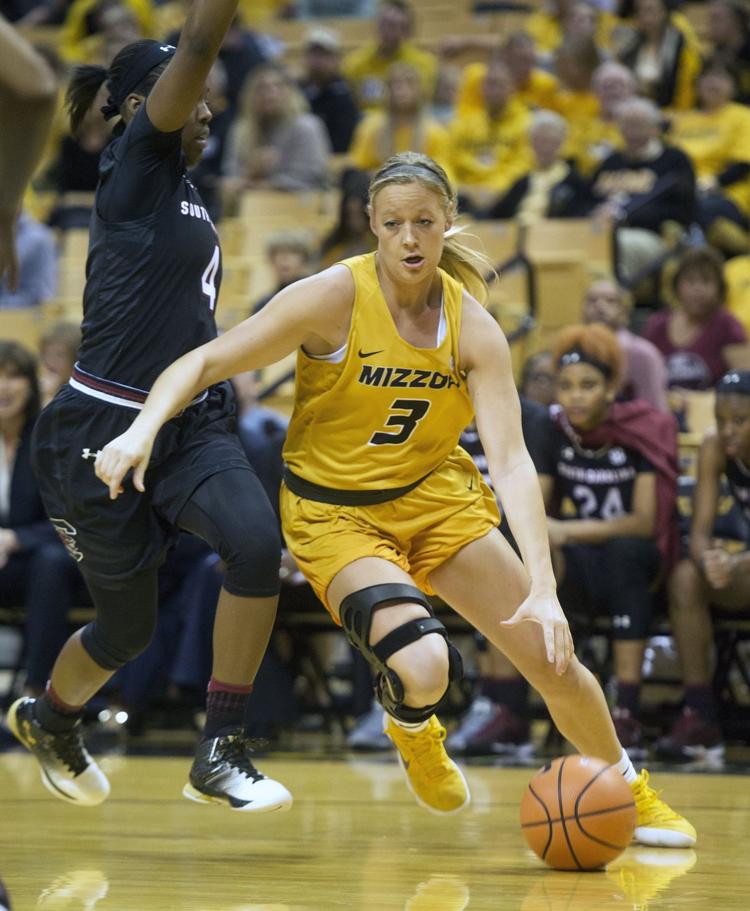 South Carolina Missouri Basketball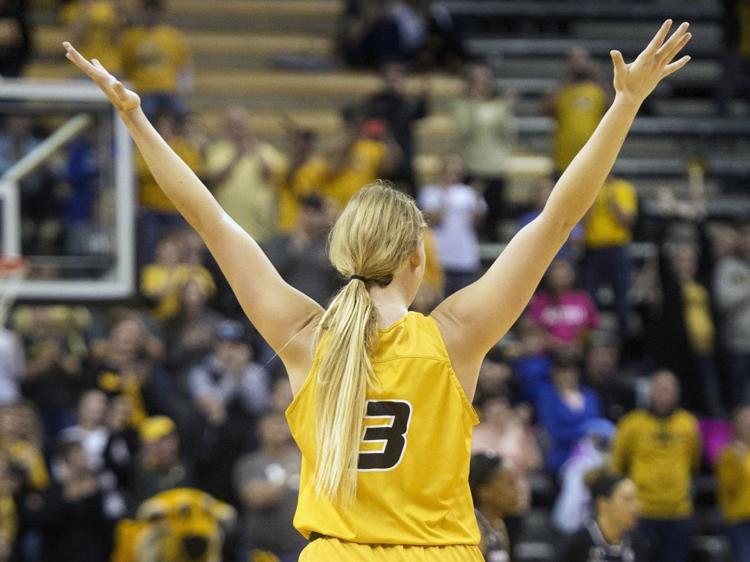 NCAA Missouri Texas Basketball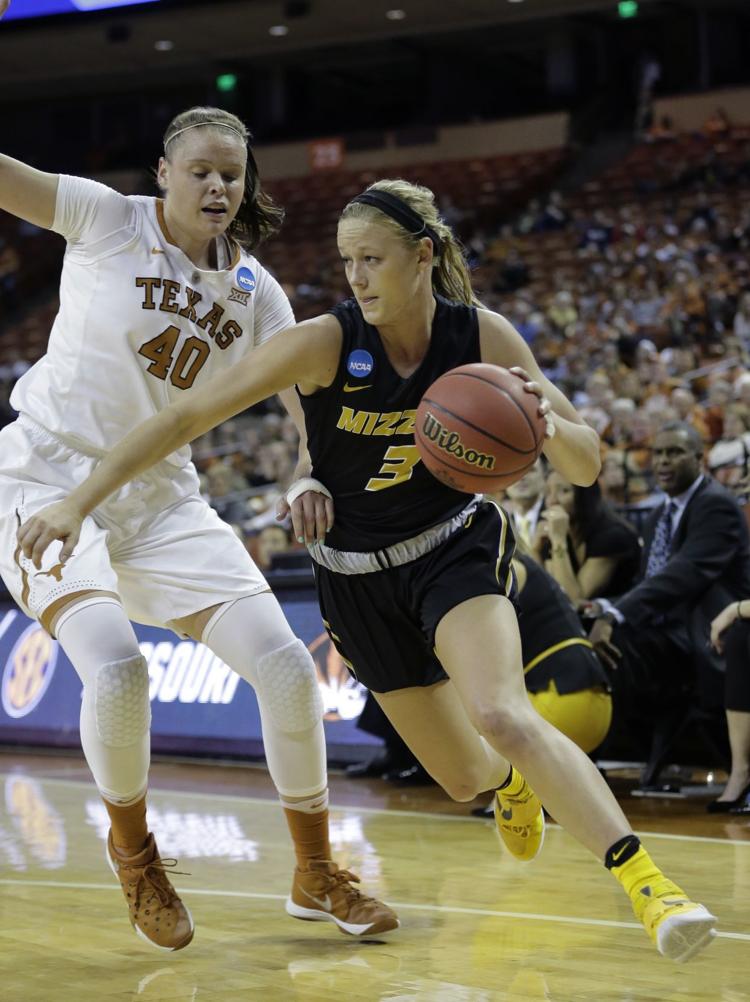 AP All-SEC Women Basketball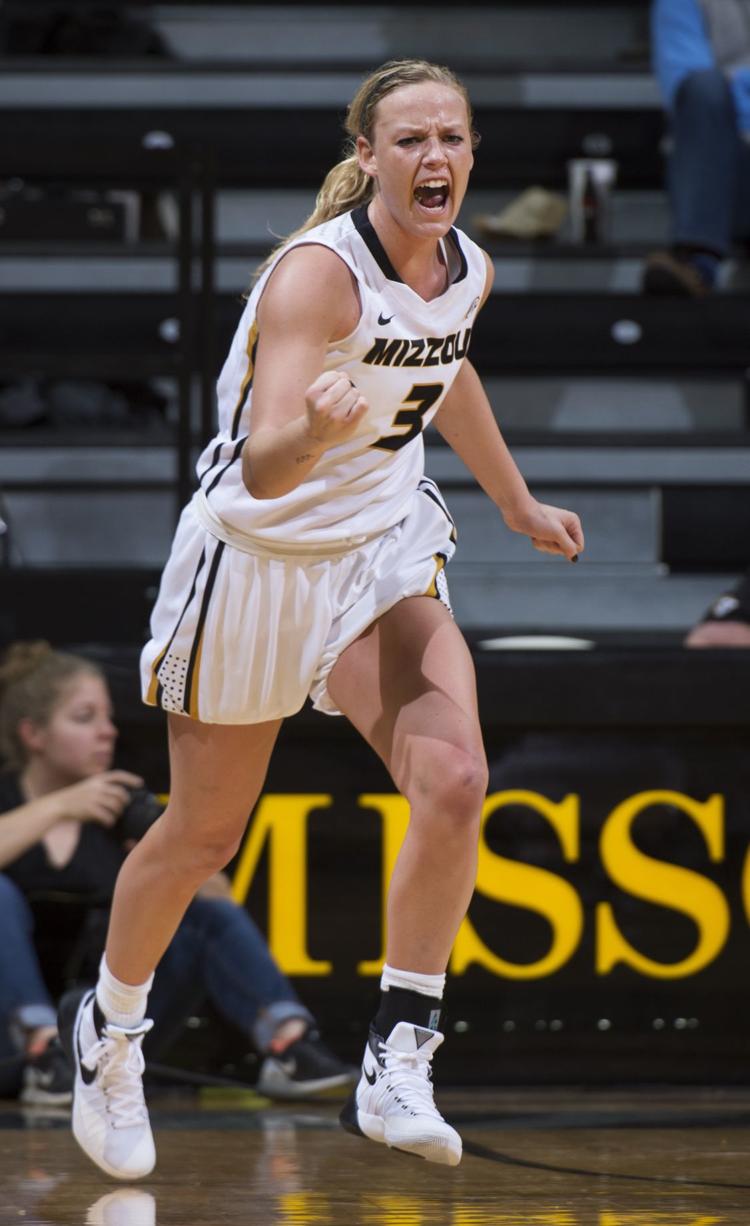 Missouri Tennessee Baketball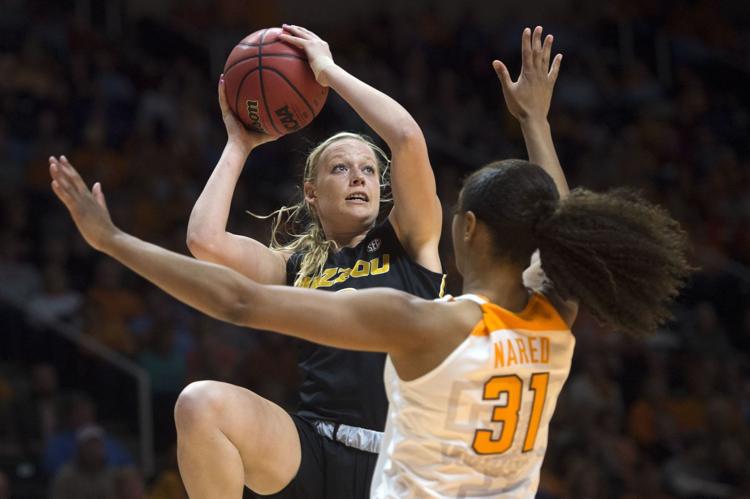 NCAA BYU Missouri Basketball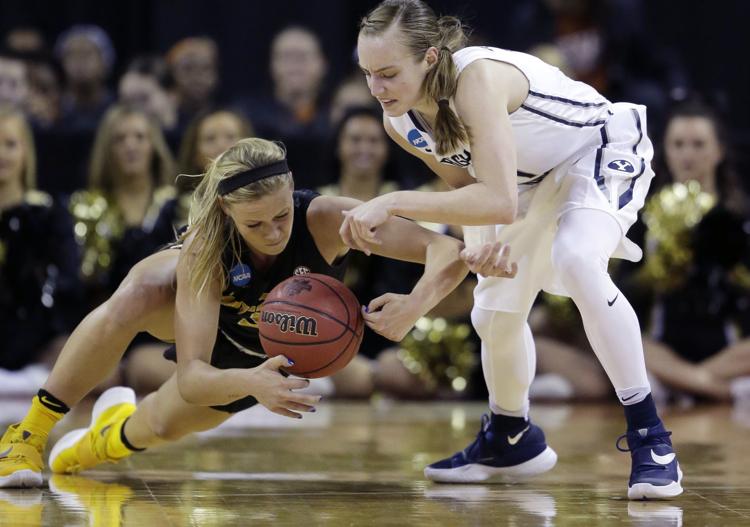 Sophie Cunningham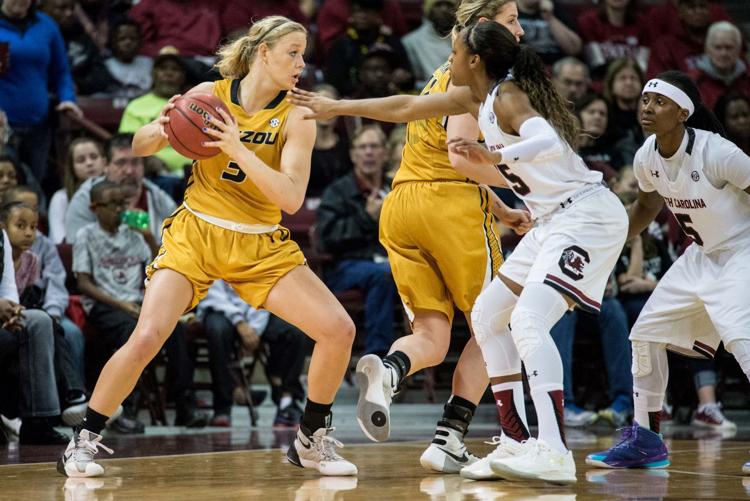 Sophie Cunningham