He has the haircut of a soccer player, this coif that's perfectly parted, whooshed across the top and short on the sides. And he has the facial hair of a soccer supporter, this scraggly, bushy beard in which he could keep his car keys.
Tim Ream is the U.S. men's national team left back who could be mistaken as an American Outlaw. Groomed as a soccer-starring St. Louisan, he's also groomed like a St. Louligan. So it was fitting that Ream spent Saturday night at a STLFC soccer match, interacting with the fellow football-mad fans, while doing so as the guest of honor.
"It's a special time to be a soccer fan in St. Louis," Ream said after practice on Sunday.
Indeed. Major League Soccer announced this summer it will expand to St. Louis — and the female-led ownership group is locally based. STLFC made the conference quarterfinals in its first postseason last season. The U.S. women's national team played in town before the Women's World Cup, and 35,761 fans came to Busch Stadium — the third-largest standalone domestic crowd in U.S. women's soccer history.
And then, the team went on to win the Women's World Cup, thanks in part to the play of the fearless St. Louisan Becky Sauerbrunn. And on Tuesday night, the men's team will play Uruguay at Busch, and two St. Louisans will play on their home pitch — 19-year-old Josh Sargent and the 31-year-old Ream.
"It's just going back to your roots, isn't it?" asked Ream, who played high school soccer for St. Dominic and college soccer for St. Louis University. "To play in your hometown with your national team and represent your country? It's a pretty cool accomplishment."
Tuesday will be Ream's 36th cap with the national team, and he said it's possible more than 100 family members and friends will be in attendance. And Ream probably will be the oldest position player out there for the U.S. The reddish-bearded graybeard said his role "changes, to be honest with you, from game to game. I played a lot of left back the past summer in the Gold Cup. I'm naturally a center back. But the way we were playing, it worked out that (coach) Gregg (Berhalter) had me playing left back, and we'd almost become three at the back. It was a little bit of an adjustment."
His home away from home is Craven Cottage, the London stadium in which Fulham Football Club plays. He's played overseas for nearly a decade, following a stint in MLS — "I've been around the block," he deadpanned, though admitting that his experience is expertise to the numerous USMNT young players, some of whom can't even drink legally.
"There's a lot that you can learn by leaving and going across," Ream said. "Mentally, physically, the way you see the game is different from the next guy. I'm here to play games and to give whatever advice guys need and want."
This summer, Ream's ever-growing whiskers served as a playoff beard, but not for a soccer club. He's a lifelong Blues fan. He even made it back to town during the series against San Jose, which St. Louis defeated to go to the Stanley Cup Final.
And how about this cool St. Louis sports connection? The U.S. soccer star is friends with Patrick Maroon, the hometown hero who helped the Blues win the Cup
"His fiancee Francesca is the godmother of our middle child, Theodore," Ream said. "My wife goes back with her some 20 years. We were supposed to go to his Cup party, but we had to go back to London before it. I was really, really bummed about missing a chance to be around it."
While he missed toasted ravioli inside the Cup at Charlie Gitto's, Ream finally got to see the Cup on Saturday. It was at the STLFC game.
"It was," he admitted, pretty, pretty cool. I did not hoist it. I was afraid that I would drop it, even though I know I have really safe hands. I didn't want to take that chance. They told me I could — I said, 'No, I'll just touch it — that's good enough for me.' . . . Just like every fan in the city, you never expected it to happen. So many years — is it ever going to happen in my lifetime?"
Ream is forever proud of being part of the St. Louis soccer ecosystem. Like Maroon, he's a hometown hero — one of 11 men who starts for the nation's soccer team. Asked to describe how soccer is special to St. Louis, Ream said, "We'd be here all night, to be honest with you. Some will say it's one of the most-historic cities to start the game, going back to the 1950s with all the St. Louisans who beat England, and then St. Louis University and their 10 national championships in the first 15 years of existence. Multiple amateur cups, Open Cup champions. The high school scene is probably one of the biggest in the country. It's just one of those places where you're born into it. It's like baseball. It's something that's just part of everyday life."
Ream is under contract this season and next for Fulham — that ends in the summer of 2021. MLS begins in St. Louis in 2022. He'd be 34.
It would be beautiful if Ream could play for St. Louis' inaugural Major League Soccer team. And imagine the beard by then!
"You never know what's going to happen," he said. "I'd never shut the door on one thing or another. I try to keep options open. But for me, I'm happy over there and still challenging myself."
Josh Sargent, United States national soccer team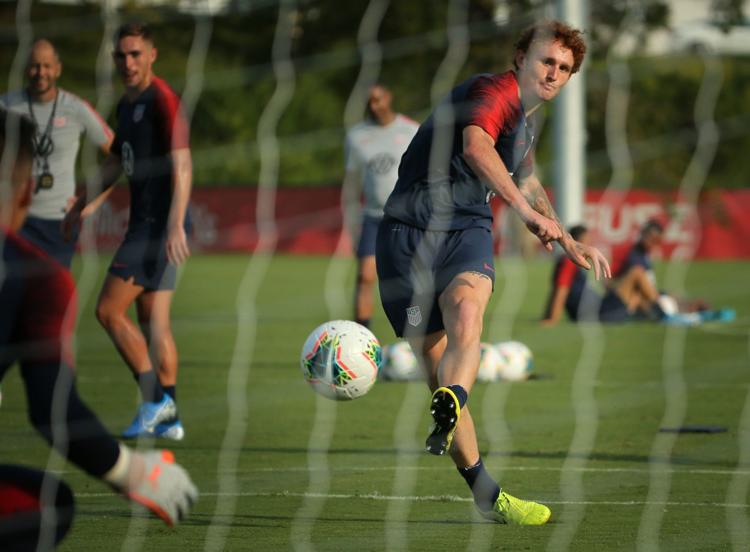 Tim Ream, United States national soccer team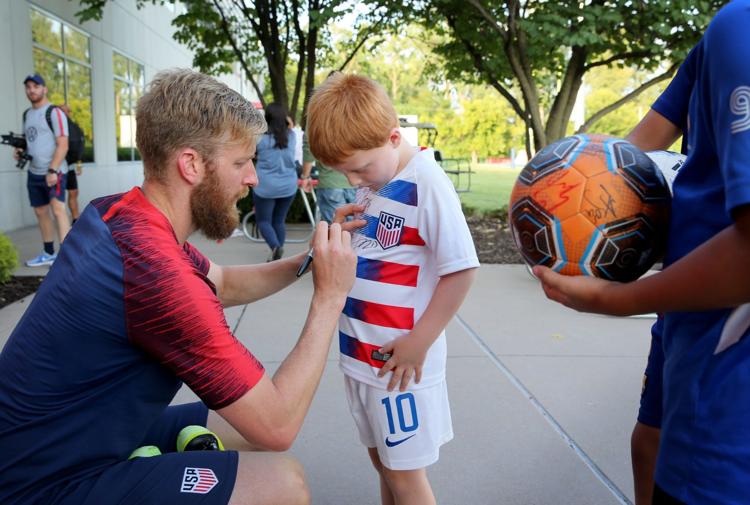 Josh Sargent, United States national soccer team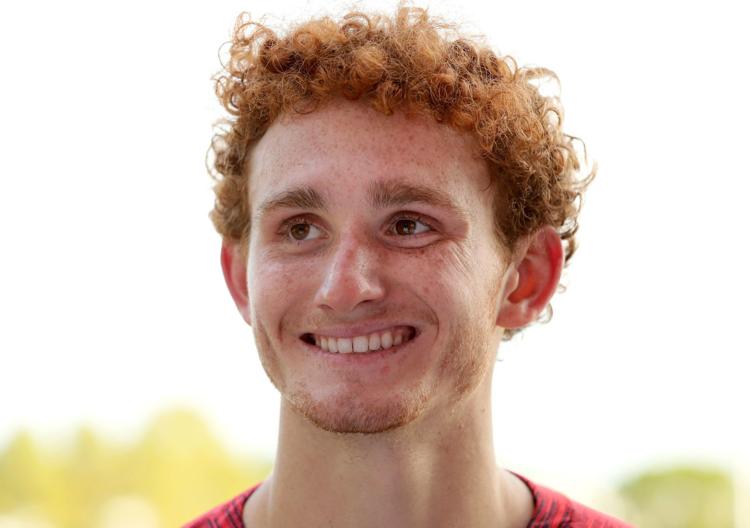 Tim Ream, United States national soccer team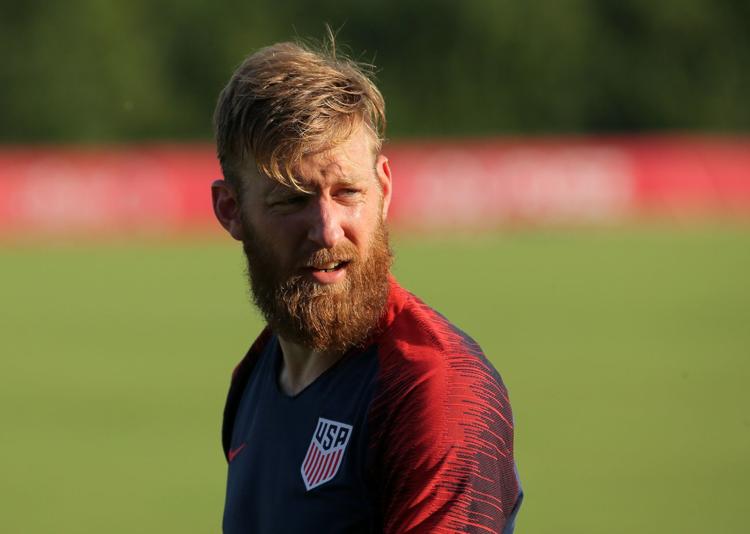 Tim Ream, United States national soccer team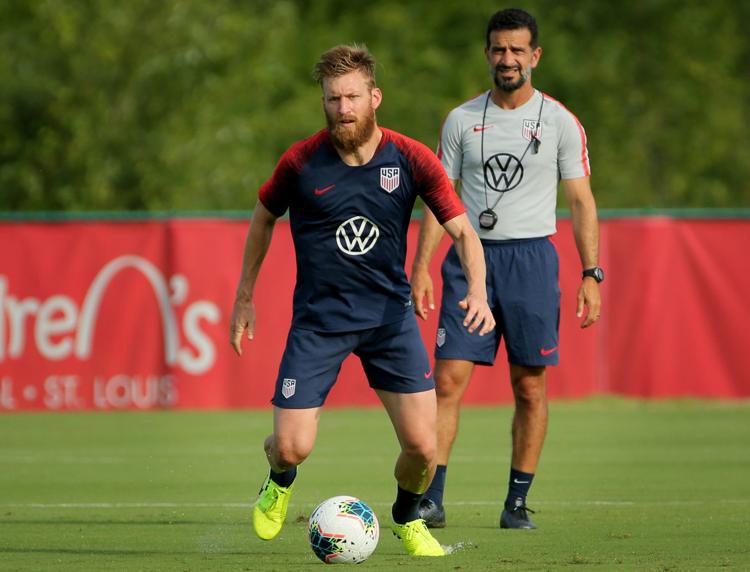 Tim Ream, United States national soccer team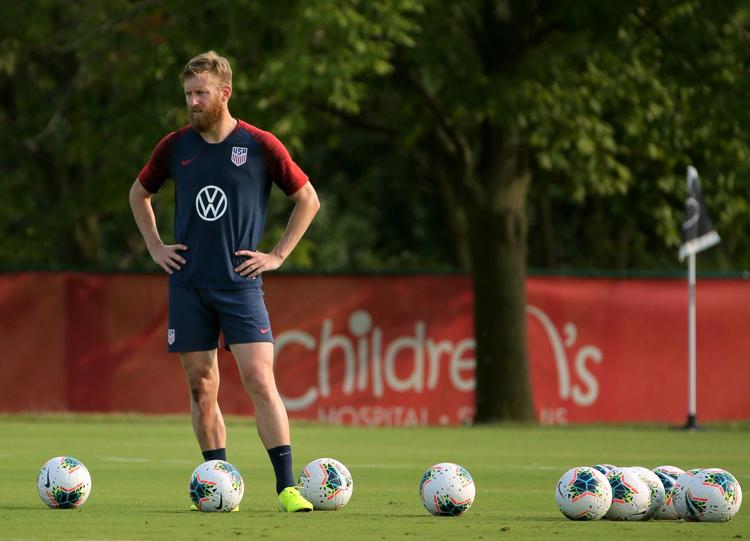 Josh Sargent, United States national soccer team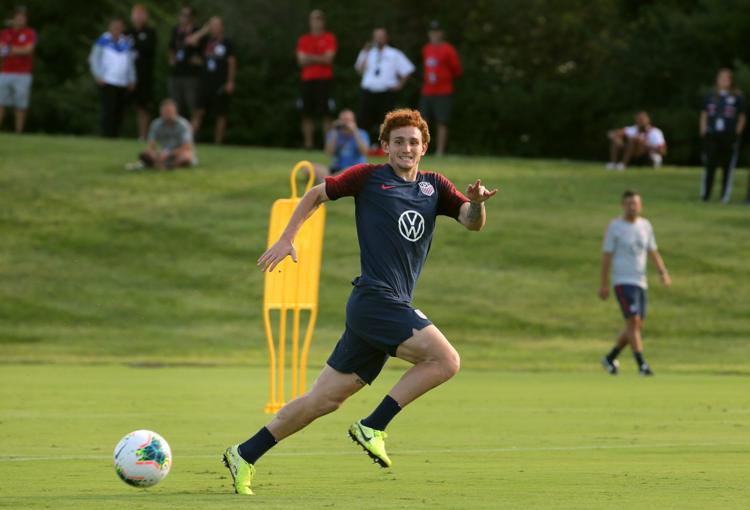 Josh Sargent, United States national soccer team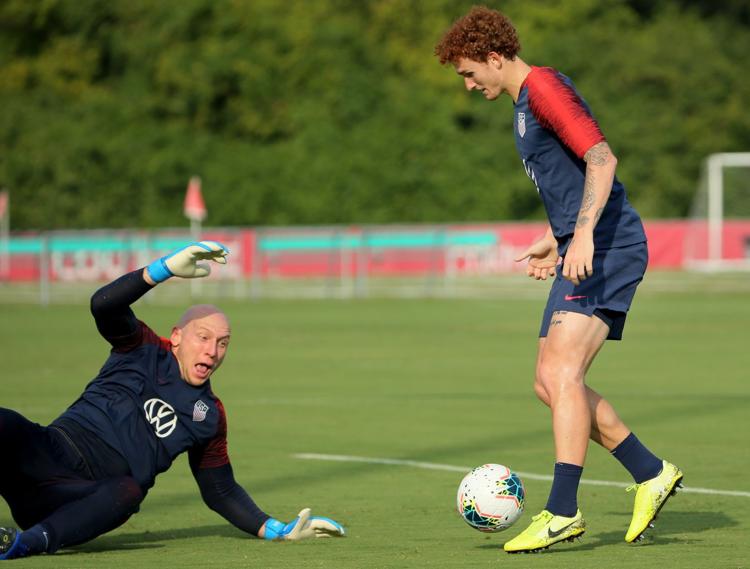 Josh Sargent, United States national soccer team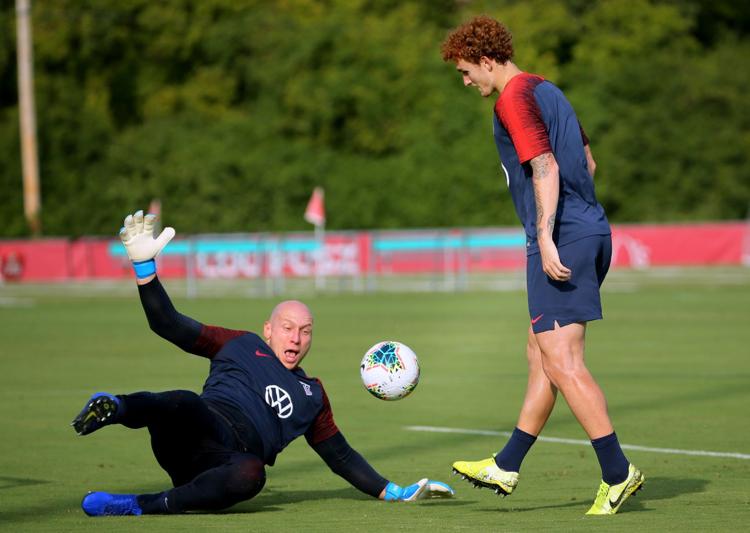 Josh Sargent, United States national soccer team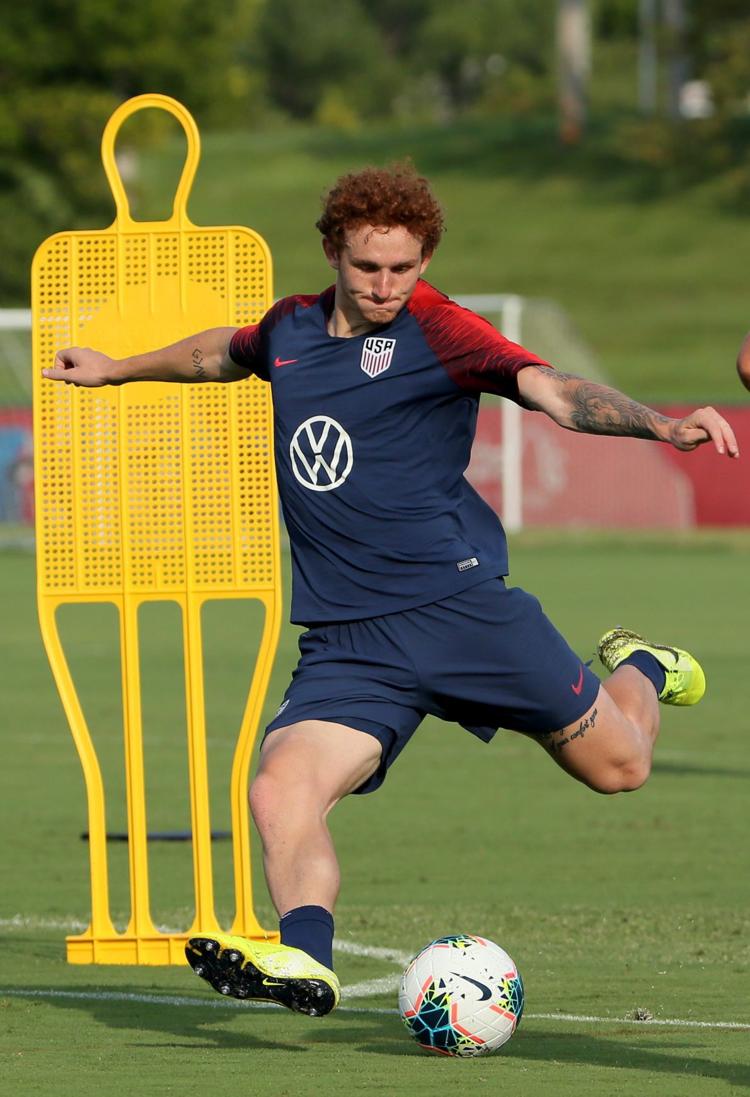 Josh Sargent, United States national soccer team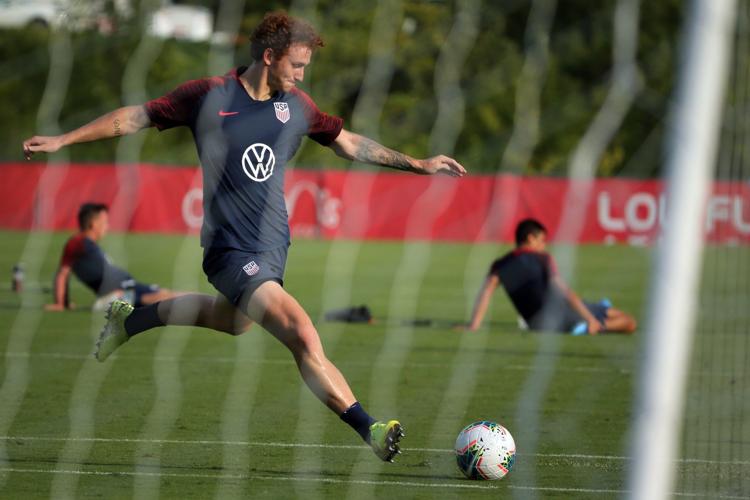 Tim Ream, United States national soccer team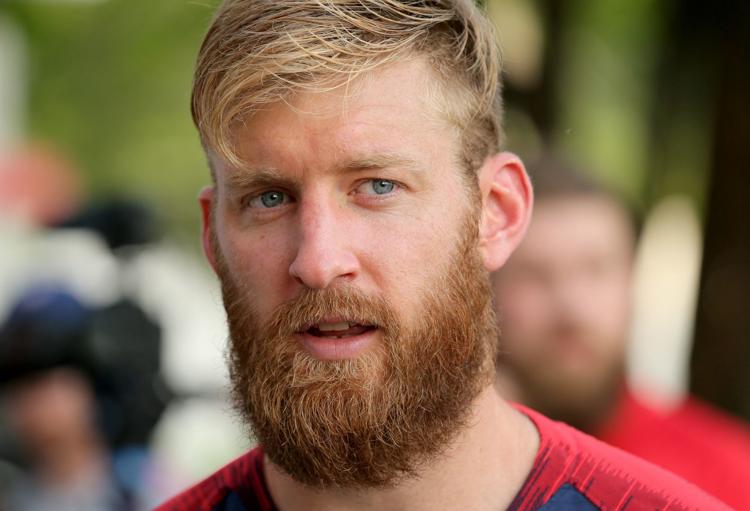 Josh Sargent, United States national soccer team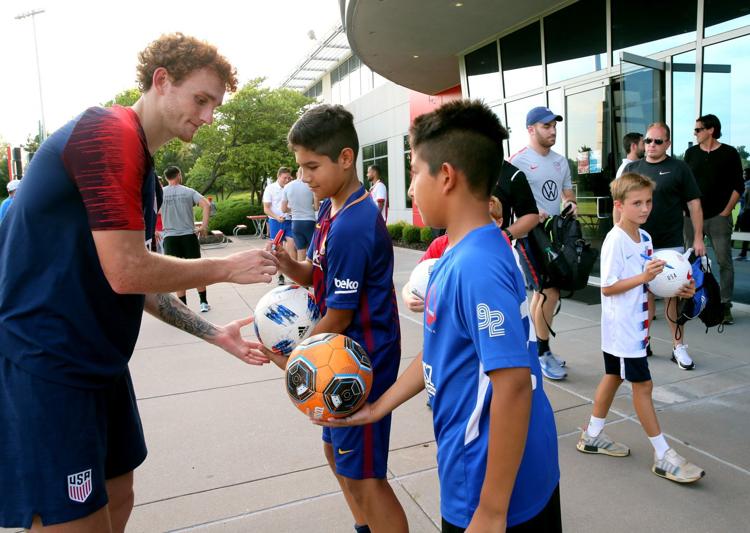 Tim Ream, United States national soccer team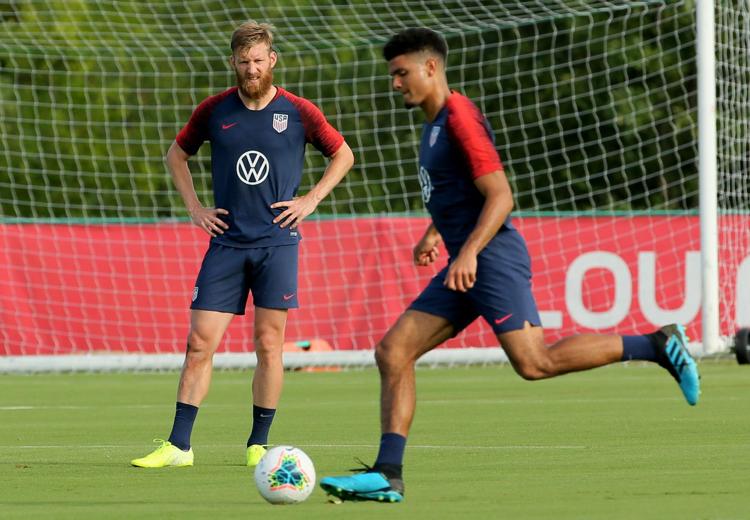 Gregg Berhalter, United States national soccer team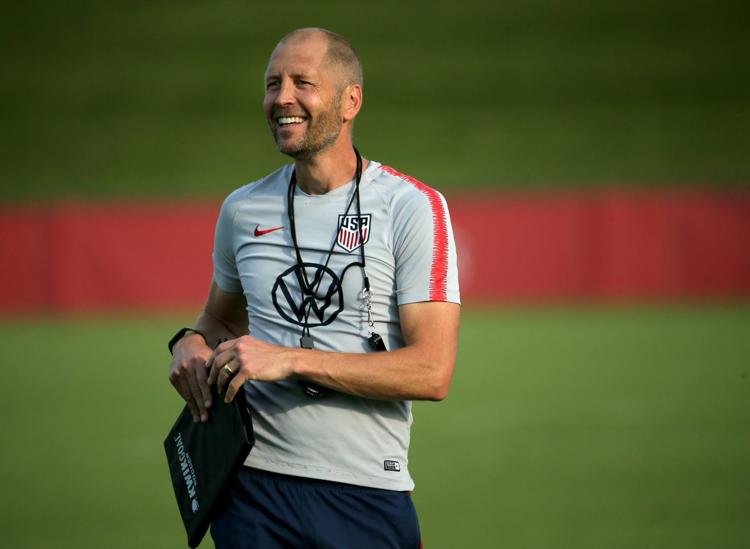 Josh Sargent, United States national soccer team