To properly appreciate Becky Sauerbrunn, one has to recognize the absence of action.
The fewer chances the opponent has to score — or the quicker an attack ends before it develops — means the perspicaciously patrolling centerback has succeeded.
"Being a centerback is kind of a thankless position sometimes," said Lori Chalupny, a St. Louisan and former member of the U.S. women's national team. "You don't want your name to be called, and I think that's actually the way Becky would would want. She's kind of a quiet person. She's been a starter for years and years and been really kind of a steady force for the national team, but she's not somebody that people talk about a whole lot.
"I think her legacy is — she was captain for a while of the national team, she's been that steady force and had a quiet confidence about her. I think she's responsible for a lot of the success that the team has had."
On Sunday, the 34-year-old Sauerbrunn will play to win yet another World Cup. It's astounding. The St. Louis native and Ladue graduate is on the precipice of history. Some soccer writers have suggested she's the best centerback to ever play for the U.S. She barks and marks, this hybrid of a rowing coxswain and football free safety. Yes, a couple times in the last game against England, Sauerbrunn was unsteady. But her body of work is extraordinary. And while we don't know if Sunday's game is a swan song, we should be sure to soak up as much Sauerbrunn as we can.
"Every young girl who play soccer in the United States should have a feel, should have a knowledge of the players on their national team," said Bill McDermott, nicknamed "Mr. Soccer" as a St. Louis "fixture" fixture. "And for people in St. Louis, Becky is going to be exactly like Lori Chalupny. And that is someone they get to admire, look up to, someone who has risen from the club level playing in St. Louis, earned a soccer scholarship to college, then used that to move forward out of college.
"I can't emphasize enough — to represent your country and win a world championship in the one true world sport? That's second to none."
And this could be Becky's second one.
Sauerbrunn played every single minute on the famous 2015 team that won the World Cup. For all of the glory and aura surrounding America's team, the U.S. women have only won three of the seven World Cups (1991, 1999 and 2015). And for all the famous names who have played in the past, consider this: If America defeats the Netherlands on Sunday, only Sauerbrunn, Alex Morgan, Megan Rapinoe, Tobin Heath and Julie Ertz would've ever started on consecutive World Cup winners for the U.S.
"And Becky is such an integral part," McDermott said. "She's an ideal complement to Abby Dahlkemper. They're both very strong, solid defenders, but they play dramatically differently. Abby's going to be the one who fights the long 40-50 yarder in the air, over the top of the defense. … Becky, she'll seldom ever dribble the ball — she'll take a first touch, play. First touch, play. She gets the ball off her feet quickly. She immediately finds people either out on the widths, a flank player, or she'll play it in the central part of the field, finding Julie Ertz quickly. She knows who to give the ball, and she's very, very solid in the back. No-nonsense defender."
Win or lose Sunday, Sauerbrunn will be forever linked to Chalupny. The two played club soccer together and later against each other in the ACC (Chalupny at North Carolina, Sauerbrunn at Virginia). In our country, hundreds of thousands of girls play soccer. Only a handful ever crack the roster of the national team. Two from this generation are from here.
"It's pretty special when you think about it," said Chalupny, 35, who went to high school at Nerinx Hall and is the coach of the Maryville University women's soccer team. "We get we get so wrapped up in it all, and then to kind of take a deeper dive and look and see two of the players in recent time have come from St. Louis? I think it's something that St. Louis should really be proud of. The coaches and everybody in this area should be pretty excited about that."
Maybe this fall, St. Louis can celebrate Sauerbrunn on September 27th — that's the lone day both the Cardinals and Blues have scheduled home games (Blues is preseason). Perhaps Sauerbrunn could drop the ceremonial first puck at the Blues game, then get whisked down Clark and throw out the first pitch at Busch? Who knows, maybe by then the Major League Soccer team will be announced, and she could wear one of those scarfs on her epic St. Louis sports night?
Here's to Becky Sauerbrunn, an iconic St. Louis athlete and ultimate team player.
"There's another great story about her when she was young," McDermott said. "Her parents wanted her to learn some sort of instrument, so she picked up the flute. She started to play the flute and she was supposed to be in some sort of a concert or some concerto or something, but she couldn't be there, because she was working out of town with one of the youth national teams. And the head of the band said: 'You're not a team player.' That is the last thing you can say about Becky.
"She is the quintessential team player. Ego-free."
---
Pictures from the team's game in Busch Stadium
USA vs. New Zealand, pre-Women's World Cup friendly at Busch Stadium in St. Louis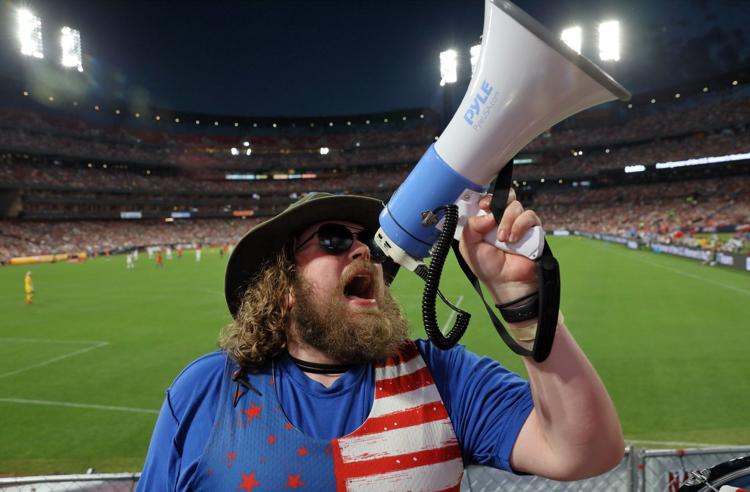 USA vs. New Zealand, pre-Women's World Cup friendly at Busch Stadium in St. Louis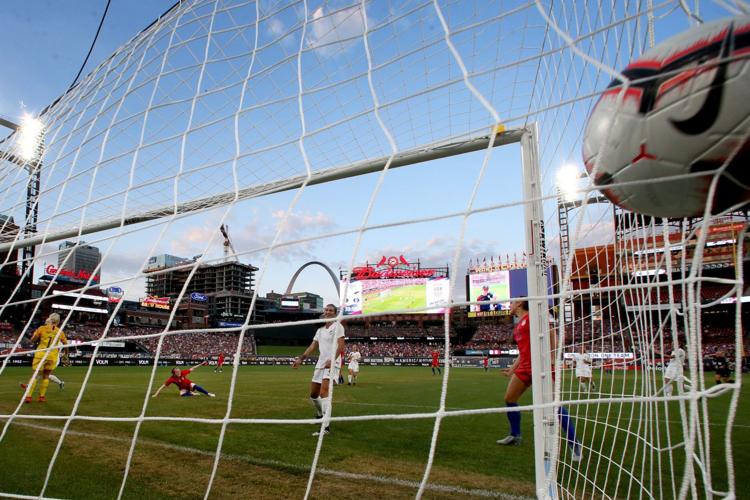 USA vs. New Zealand, pre-Women's World Cup friendly at Busch Stadium in St. Louis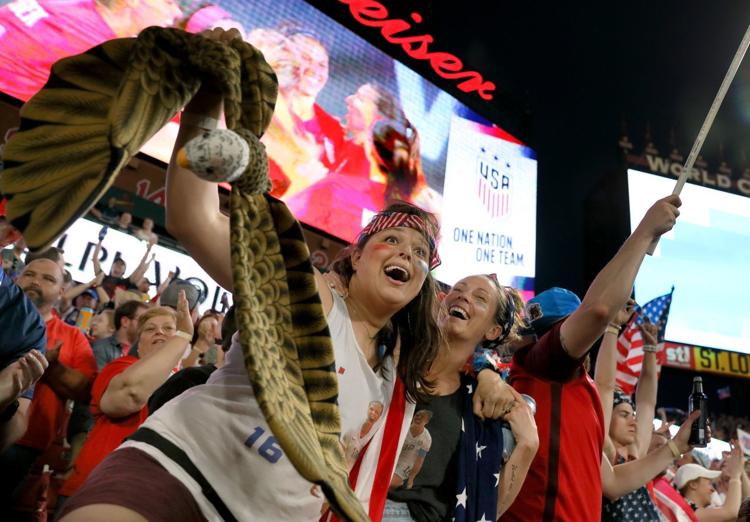 USA vs. New Zealand, pre-Women's World Cup friendly at Busch Stadium in St. Louis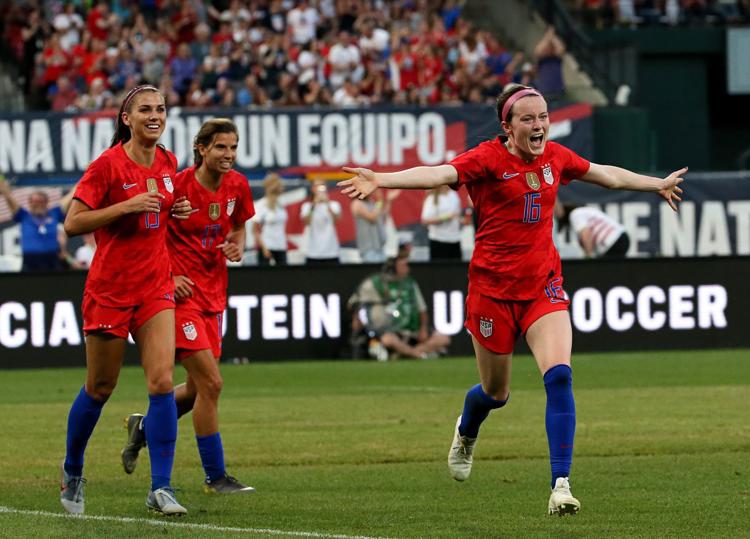 USA vs. New Zealand, pre-Women's World Cup friendly at Busch Stadium in St. Louis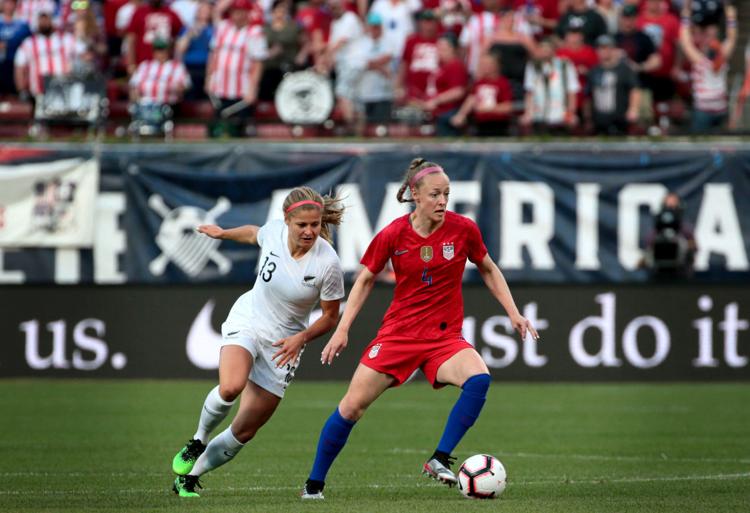 USA vs. New Zealand, pre-Women's World Cup friendly at Busch Stadium in St. Louis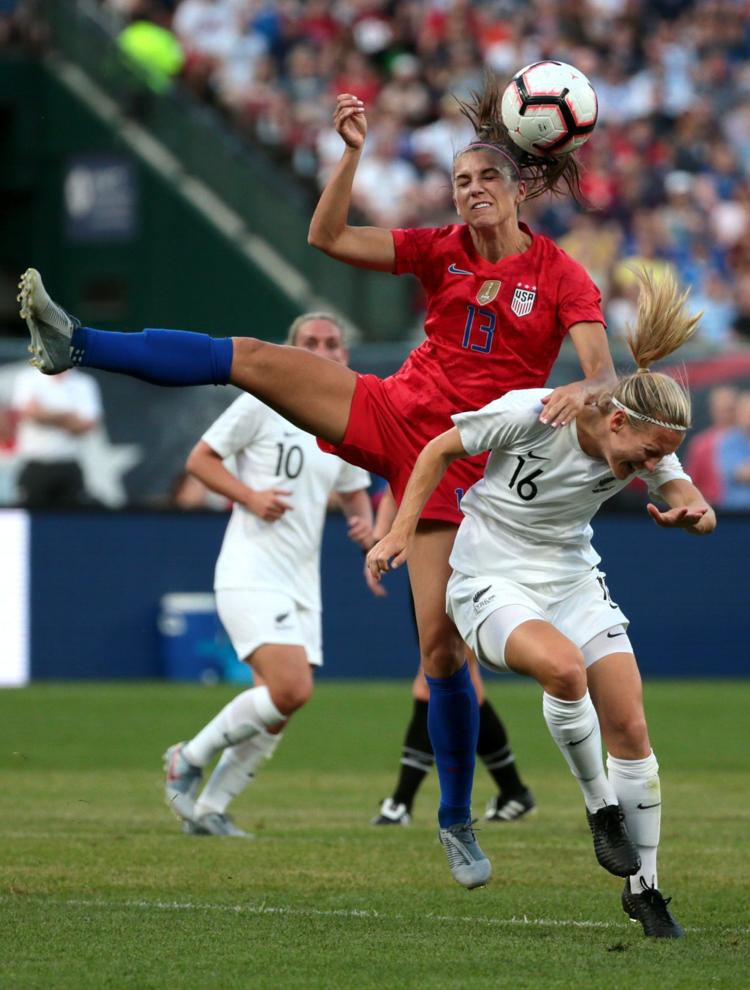 USA vs. New Zealand, pre-Women's World Cup friendly at Busch Stadium in St. Louis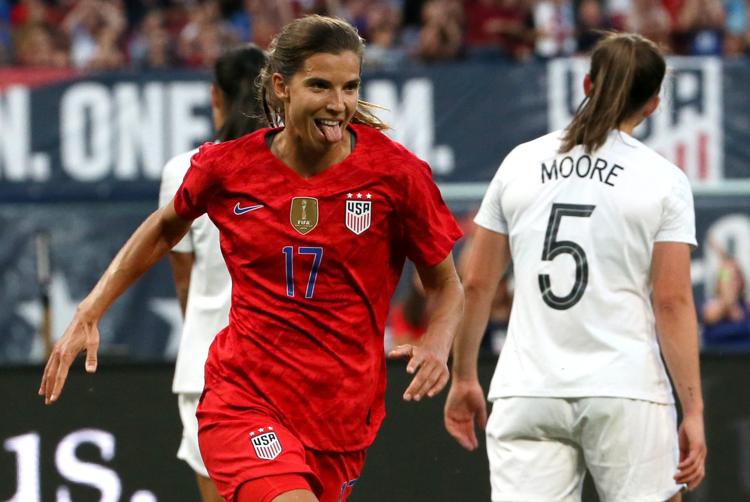 USA vs. New Zealand, pre-Women's World Cup friendly at Busch Stadium in St. Louis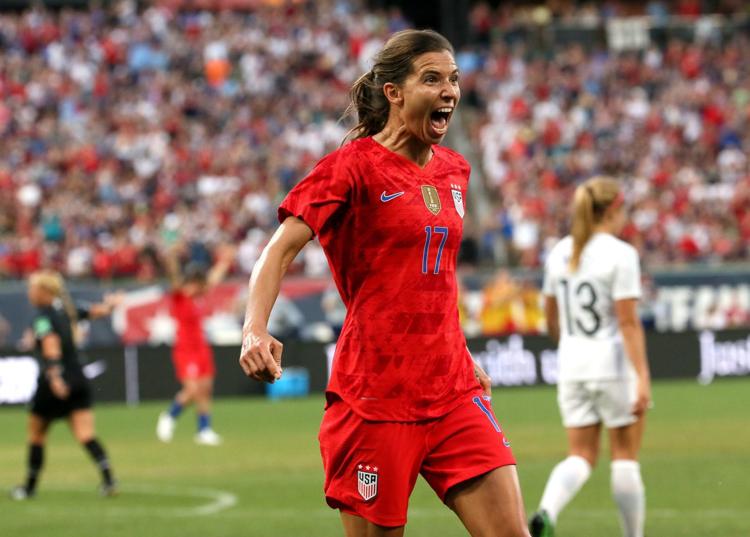 USA vs. New Zealand, pre-Women's World Cup friendly at Busch Stadium in St. Louis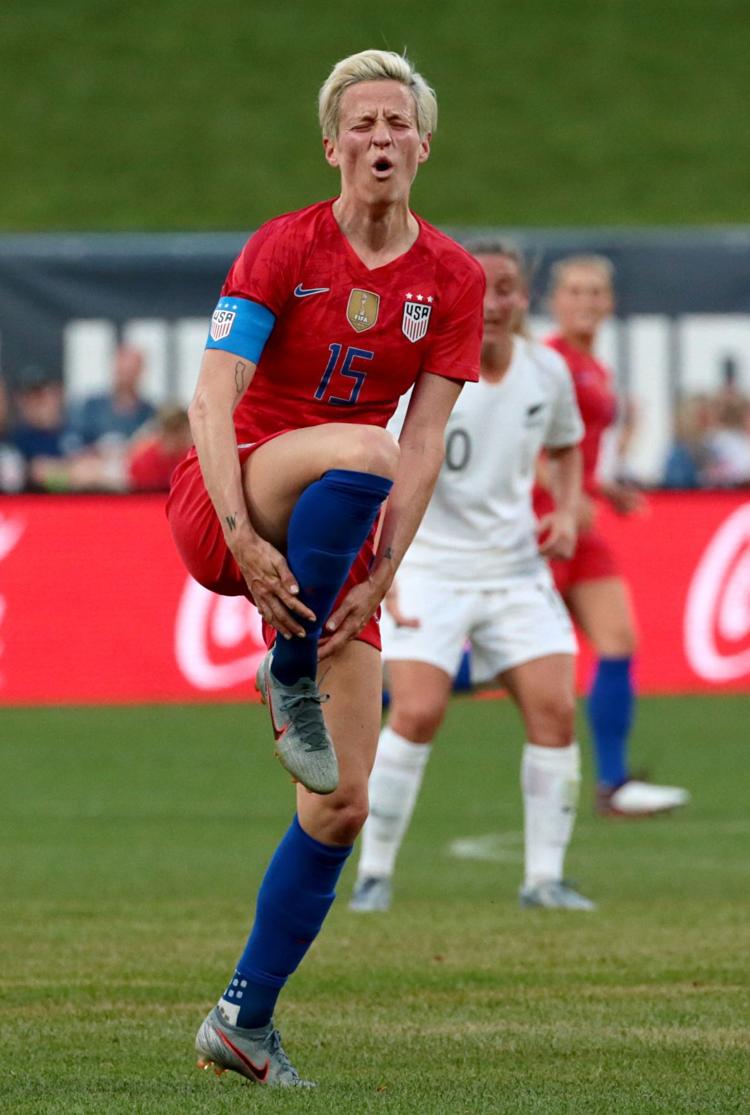 USA vs. New Zealand, pre-Women's World Cup friendly at Busch Stadium in St. Louis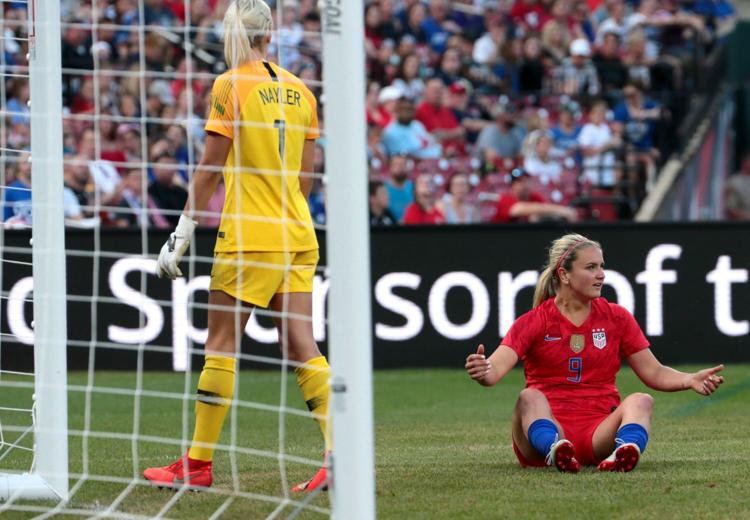 USA vs. New Zealand, pre-Women's World Cup friendly at Busch Stadium in St. Louis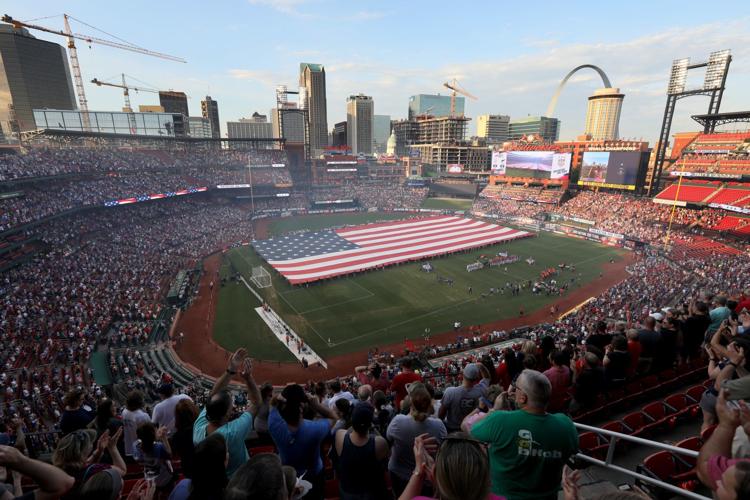 USA vs. New Zealand, pre-Women's World Cup friendly at Busch Stadium in St. Louis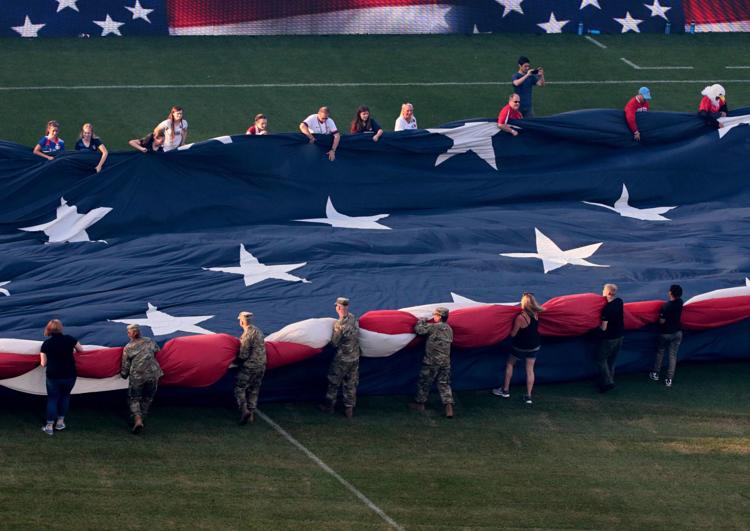 USA vs. New Zealand, pre-Women's World Cup friendly at Busch Stadium in St. Louis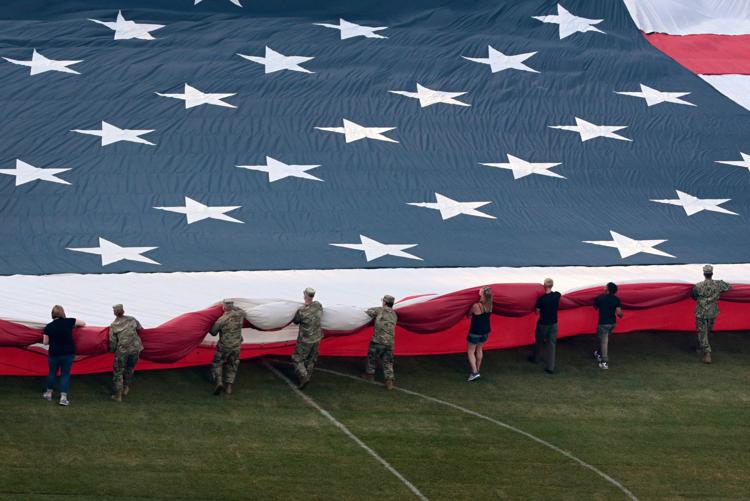 USA vs. New Zealand, pre-Women's World Cup friendly at Busch Stadium in St. Louis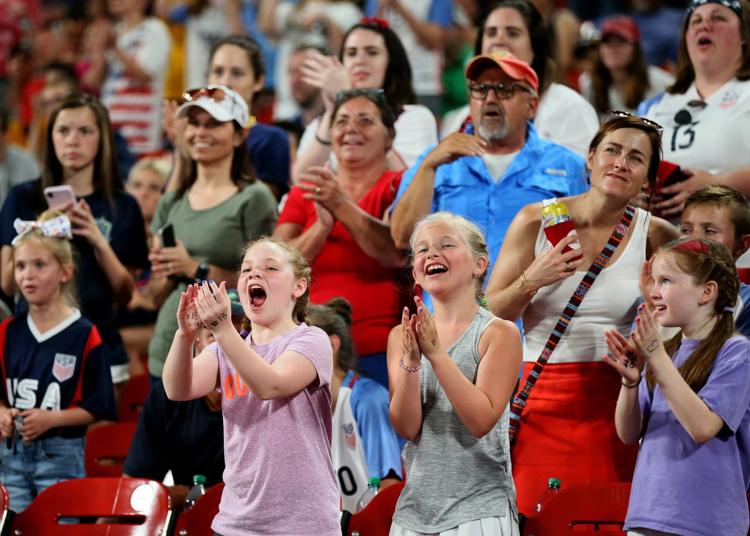 USA vs. New Zealand, pre-Women's World Cup friendly at Busch Stadium in St. Louis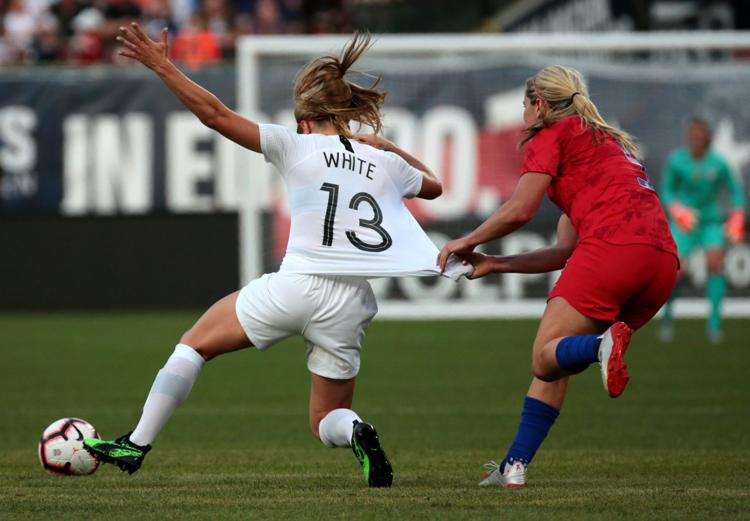 USA vs. New Zealand, pre-Women's World Cup friendly at Busch Stadium in St. Louis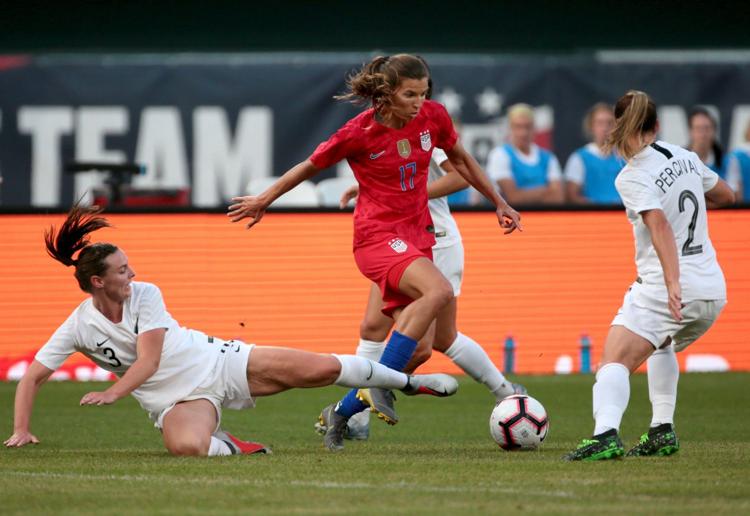 USA vs. New Zealand, pre-Women's World Cup friendly at Busch Stadium in St. Louis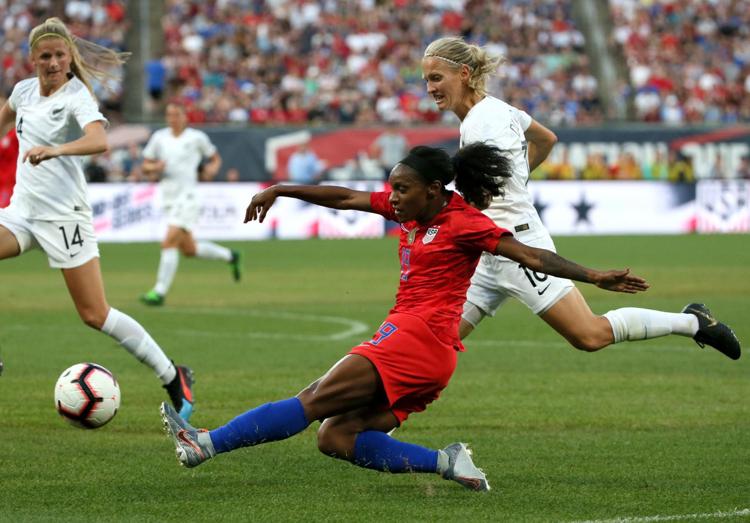 USA vs. New Zealand, pre-Women's World Cup friendly at Busch Stadium in St. Louis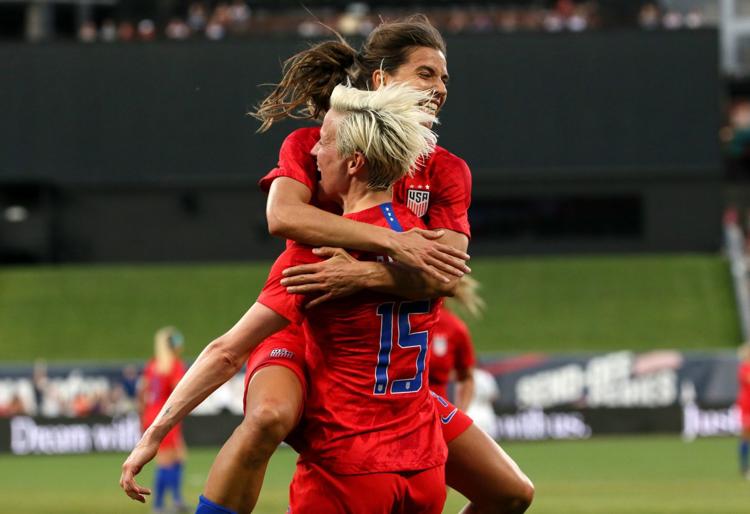 USA vs. New Zealand, pre-Women's World Cup friendly at Busch Stadium in St. Louis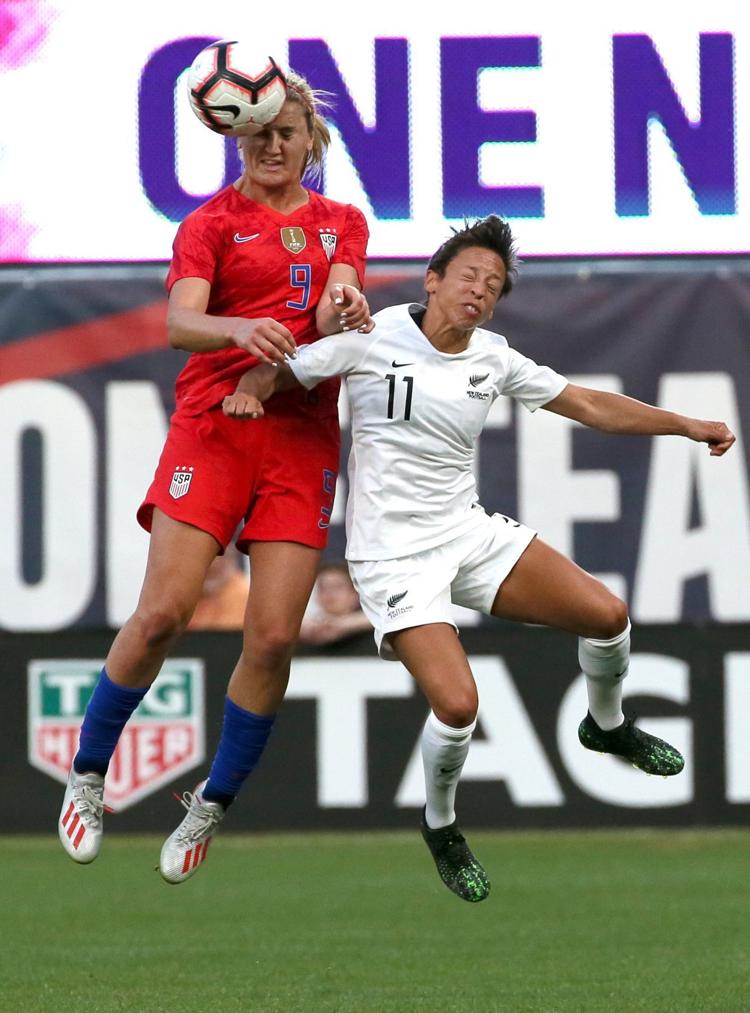 USA vs. New Zealand, pre-Women's World Cup friendly at Busch Stadium in St. Louis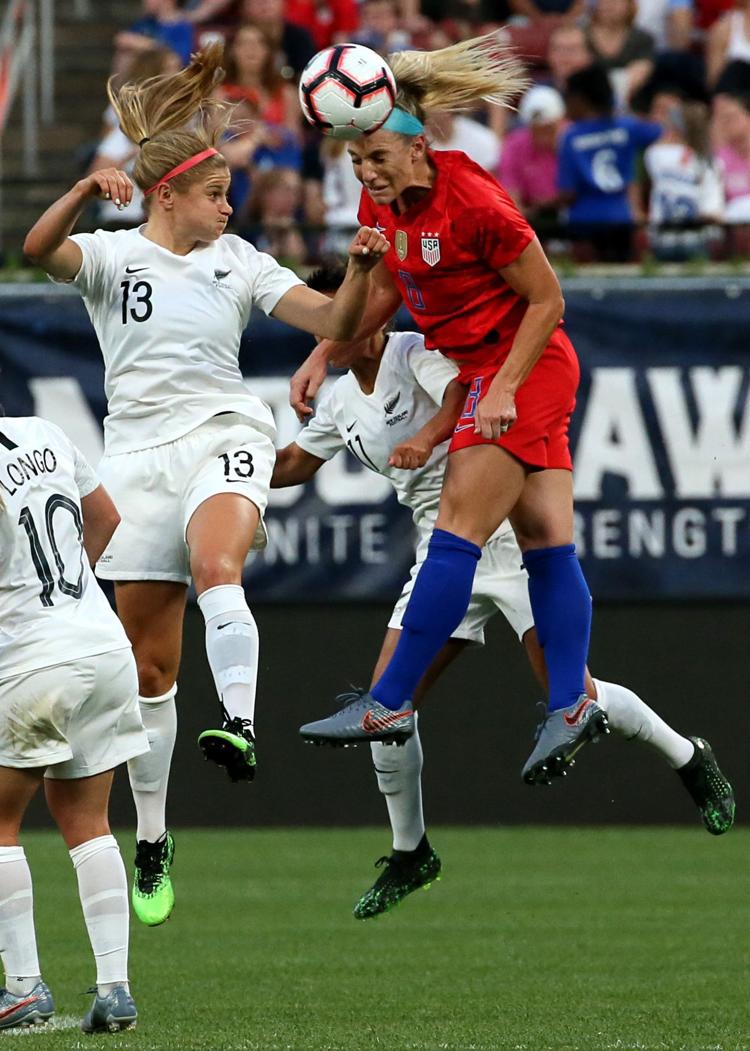 USA vs. New Zealand, pre-Women's World Cup friendly at Busch Stadium in St. Louis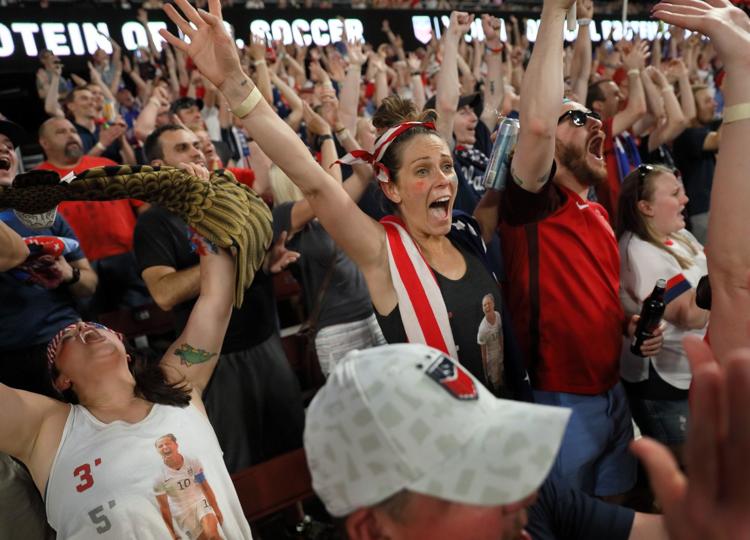 USA vs. New Zealand, pre-Women's World Cup friendly at Busch Stadium in St. Louis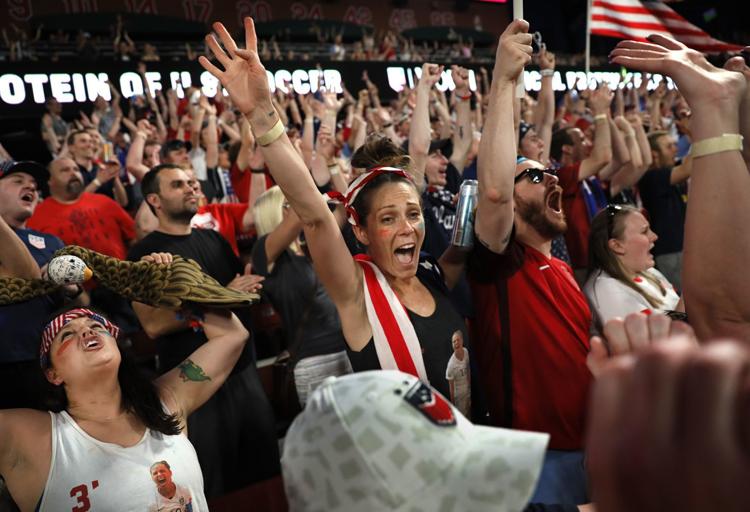 USA vs. New Zealand, pre-Women's World Cup friendly at Busch Stadium in St. Louis