His name is Robert Thomas.
He is the future, earmarked to be the best player on the Blues in, say, 2023. Even though, really, the future was part of the past – he was a key player on last season's Stanley Cup run. But the future is also the present, and the future is wow.
Robert Thomas is no longer a rookie or a teenager or, if this was ever said in any sort of negative tone, just a third-liner. Robert Thomas is the Blues player who will take the biggest strides in this coming season.
"I've been pretty lucky my whole career to see some really good young players," said veteran Tyler Bozak, who centered Thomas' line last postseason. "In Toronto with (Auston) Matthews and (Mitch) Marner and with Thommer here. It's fun to see how good these kids are at such a young age.
"And even watching him skate out here now, he even looks like he took another step."
The Blues returned to practice this weekend, and there was No. 18, no longer 19. Thomas turned 20 in July, though he shared Saturday that guys in the locker room still call him "kid." Though in hockey terms, he is a kid, considering he might again be the youngest player on St. Louis and because he cannot drink. Well, we know he physically can drink – he famously paraded around the parade with a celebratory beverage brewed locally.
"I think I got a little bit of a pass that day," he said with his toothy grin. "I'm not going to lie, I was trying to get one of (the police officers) to funnel one in my mouth, but that (idea) got shut down pretty quickly. It was just such an exciting day. It was the coolest thing ever."
Some people might've forgotten about Thomas because he was injured and missed much of the Cup Final against Boston. But for stretches of other series, notably against Dallas, Thomas was perhaps the Blues' best offensive player. Bozak was the center, but Thomas spearheaded that third line, swerving and maneuvering, making plays and sometimes making plays out of nothing. He was a toe-dragging defenseman-deker. He was, at times, a young Vladimir Tarasenko out there.
And he made one of the biggest plays in Blues history.
Or – he made one of the biggest plays in Blues history happen.
He did the heavy lifting on the famous Patrick Maroon goal. It was the hometown hero who tapped in the Game 7 double-overtime winner in the second round against Dallas, but it was Thomas who orchestrated the whole thing. After Bozak won the face-off from the right dot in the Dallas zone, Thomas controlled the puck from near the half boards. Thomas looked like Isiah, unleashing the equivalent to a basketball crossover move on John Klingberg. With created space and released a wrister that blistered past goalie Ben Bishop and hit his post. The puck bounced off Bishop's back and before the goalie could turn around, Maroon had whacked it into the net, sending the Blues into the next round.
"His head for the game is so above and beyond his years," said Ryan O'Reilly, the postseason hero who won the Conn Smythe Trophy, given to the MVP of the playoffs. "The plays that he makes out there are incredible. He just has a gift for it. And he's only going to get better from here. It's crazy too – for him to come in and find a way to make an impact and give us a spark, it's really amazing to see."
After his famed wrister, Thomas soon hurt his wrist. He missed much of the Cup Final and had surgery this offseason. He said Saturday that he was able to get to lifting weights quicker than anticipated. He's currently skating at practice, but Blues officials said they're taking it easy as they ease him back in games. The Blues have eight – yes, eight – preseason games, before the season-opener on October 2.
"It's pretty much a day-to-day thing," Thomas said. "It's just about making sure everything is healed up before jumping back in there. Obviously I'd love to be fully participating, but that's the way it goes, and I'll be good to go soon."
For the regular season, right?
"You know, you never know," he said, cautiously. "The way we're looking at it is just day-to-day. And every day I'm feeling a ton better and we're going to keep that progress going."
It's possible that the winger Thomas will play some center this season. O'Reilly had made that transition in his career – seemed to have worked out – and said that "it's not as big an adjustment as people think." O'Reilly said Thomas' intellect will be in effect at that position – if Thomas is indeed put in that position. That's what camp is for. With Maroon now with Tampa Bay, coach Craig Berube will have to decide if he wants to just slip in, say, a Sammy Blais in Maroon's spot? Or maybe move Thomas to another line … or position.
"That whole line – him, Bozy and Maroon – was just outstanding," defenseman Carl Gunnarsson said. "They dominated a couple of the series there, a couple of the games. And how he grew during the season, too – it was kind of amazing. For me last year, I watched a lot from the side, and you could just see smaller things that you might not see when you're on the ice with a guy. He was taking steps all the time, great to see. He minimized all those junior (hockey) mistakes – less turnovers.
"And obviously the way he handles the puck, he was great with that from the start, but he just made the right decisions ALL the time. Down low in the O-zone, how he protected the puck. He's not the tallest guy, he's not the biggest guy, but he's great at twisting and turning and using his body to his advantage – and just coming out with the puck. And – still having that speed."
Thomas is a hockey rock star. And this summer, he brought the Stanley Cup to meet another rock star.
The Blues' 20-year-old met the Matchbox 20 lead singer on stage at Stifel Theatre earlier this month.
His name is Robert Thomas.
St. Louis Blues host first open practice of 2019-20 season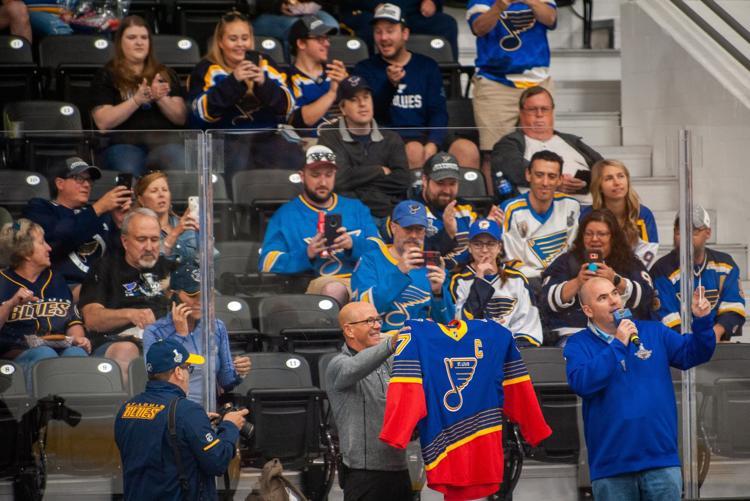 St. Louis Blues host first open practice of 2019-20 season
St. Louis Blues host first open practice of 2019-20 season
St. Louis Blues host first open practice of 2019-20 season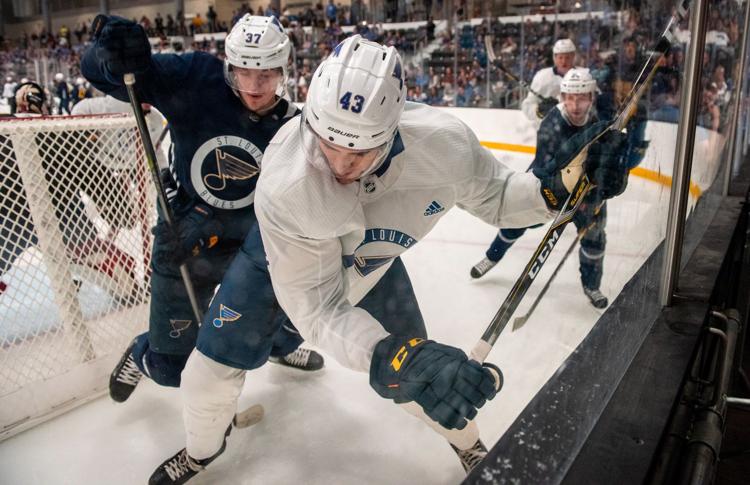 St. Louis Blues host first open practice of 2019-20 season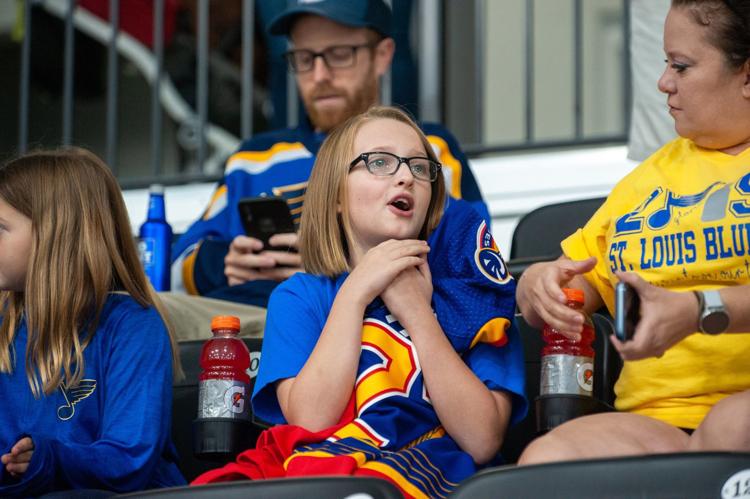 St. Louis Blues host first open practice of 2019-20 season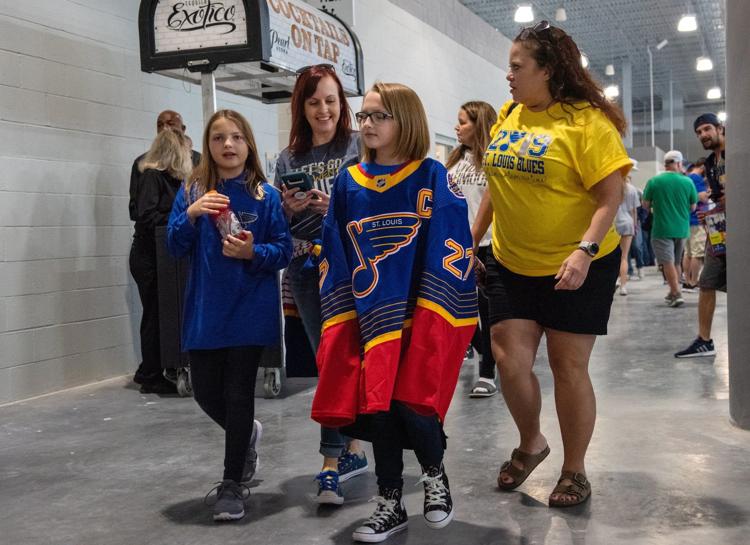 St. Louis Blues host first open practice of 2019-20 season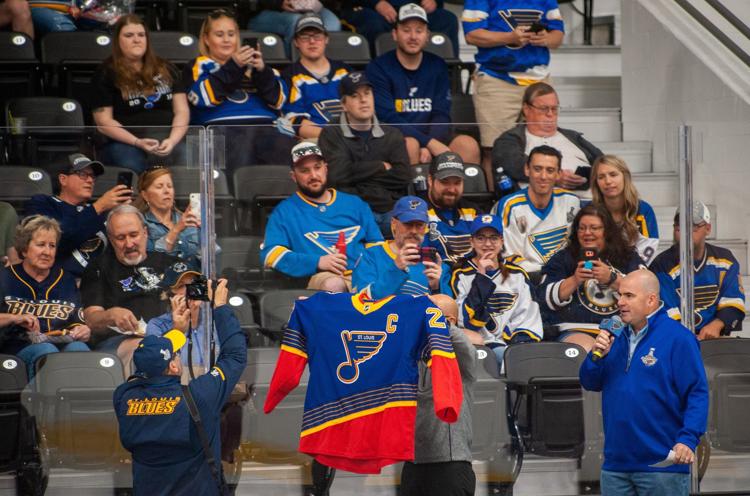 St. Louis Blues host first open practice of 2019-20 season
St. Louis Blues host first open practice of 2019-20 season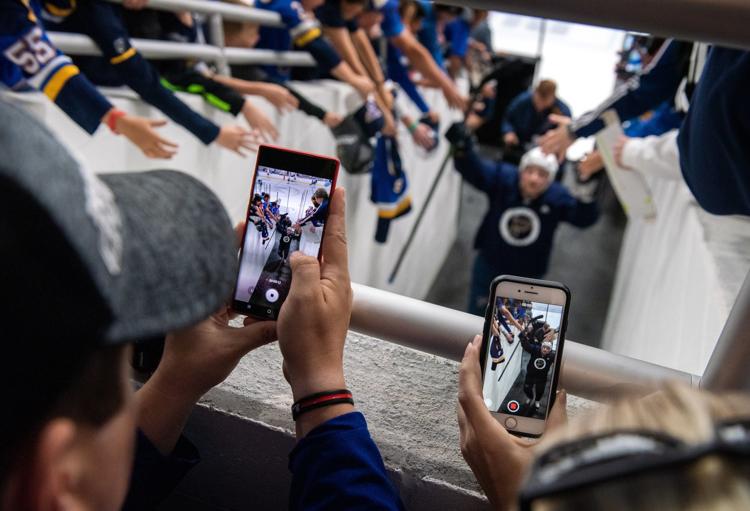 St. Louis Blues host first open practice of 2019-20 season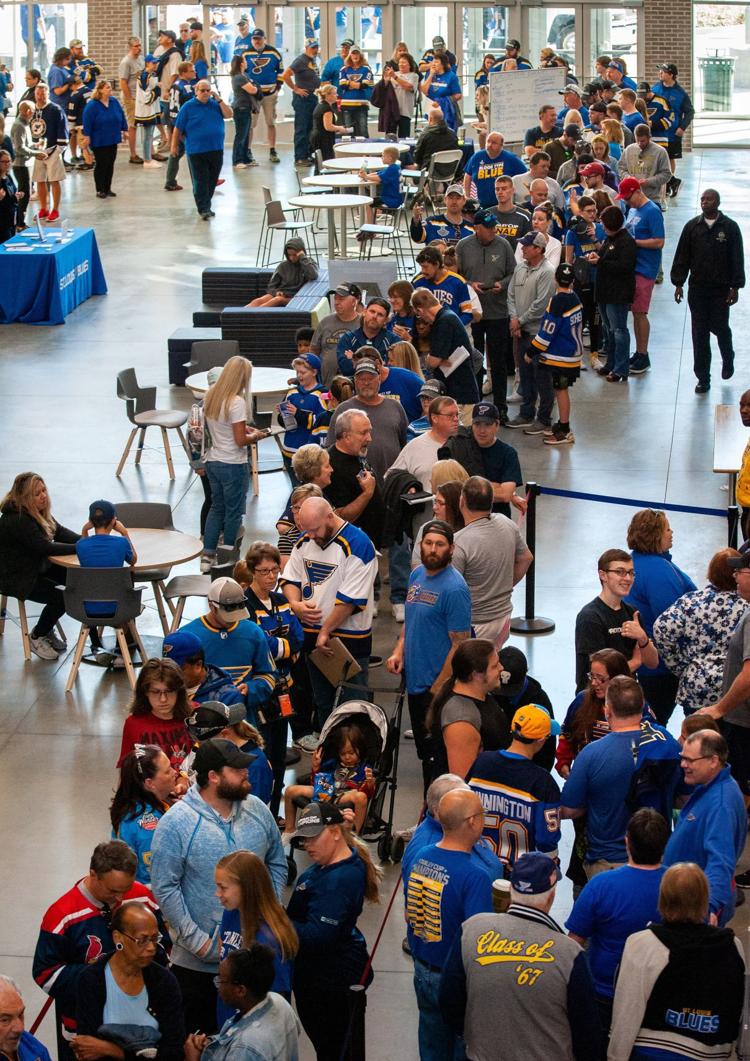 St. Louis Blues host first open practice of 2019-20 season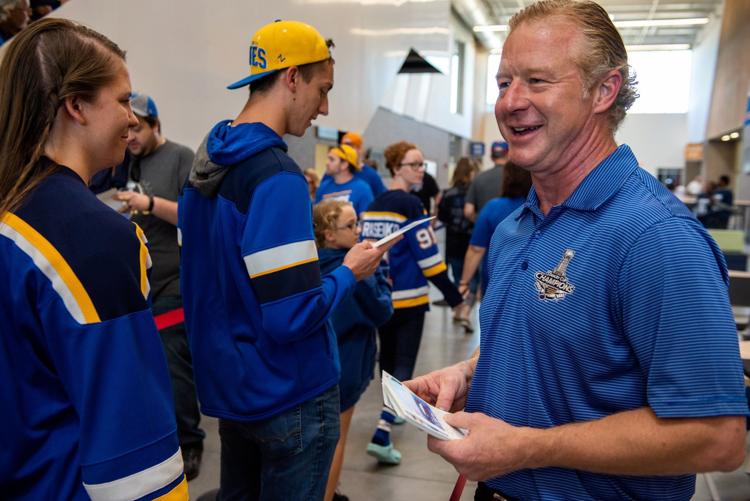 St. Louis Blues host first open practice of 2019-20 season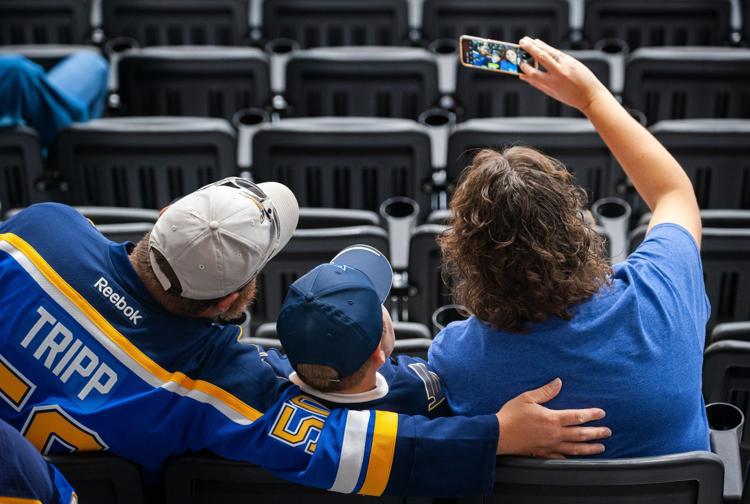 St. Louis Blues host first open practice of 2019-20 season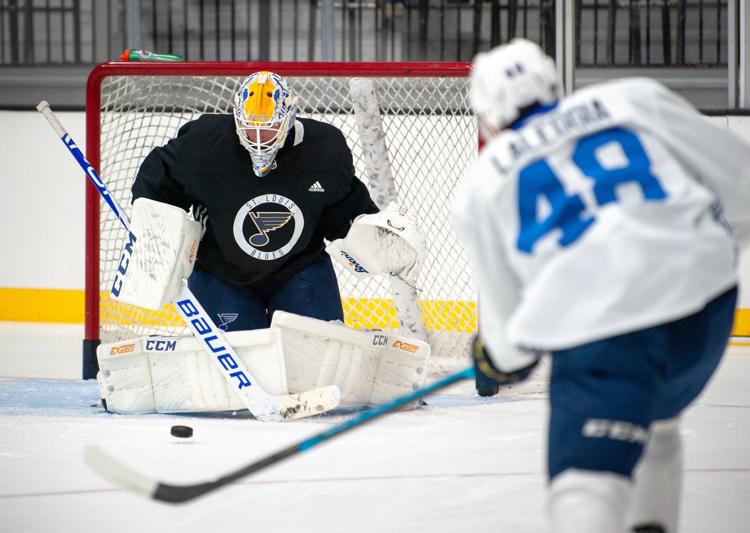 St. Louis Blues host first open practice of 2019-20 season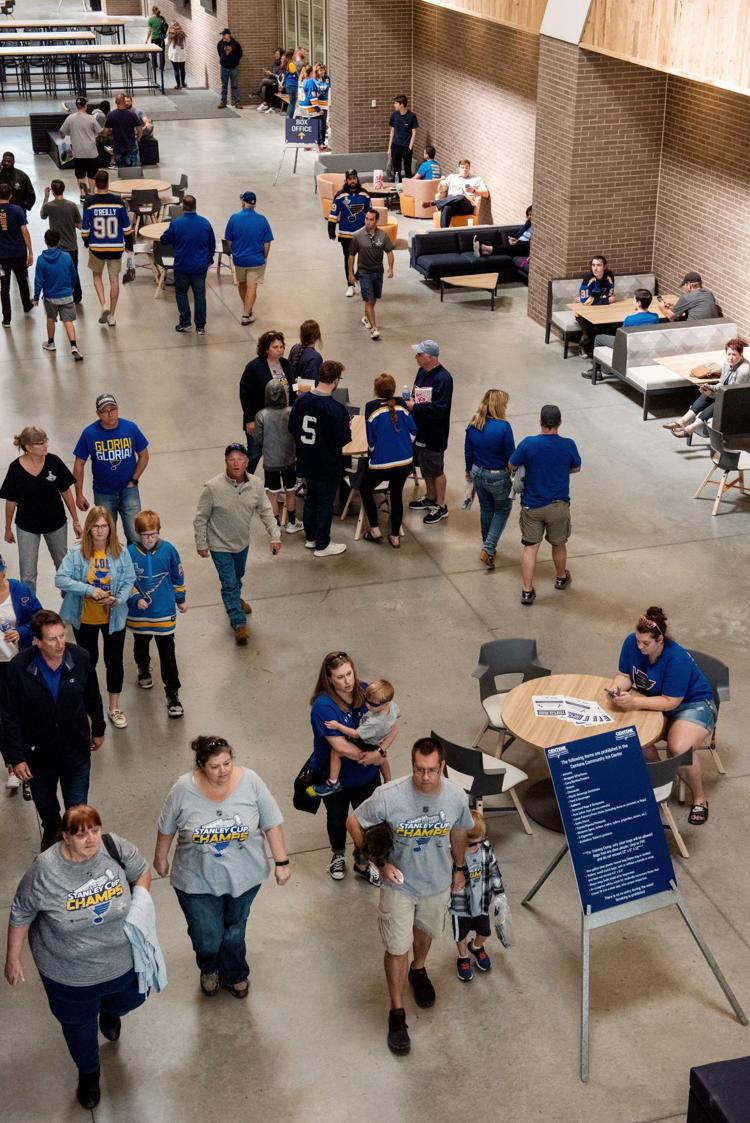 St. Louis Blues host first open practice of 2019-20 season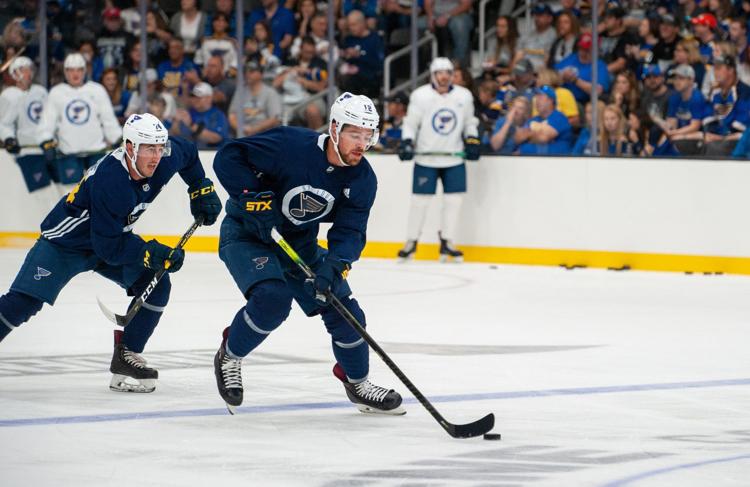 St. Louis Blues host first open practice of 2019-20 season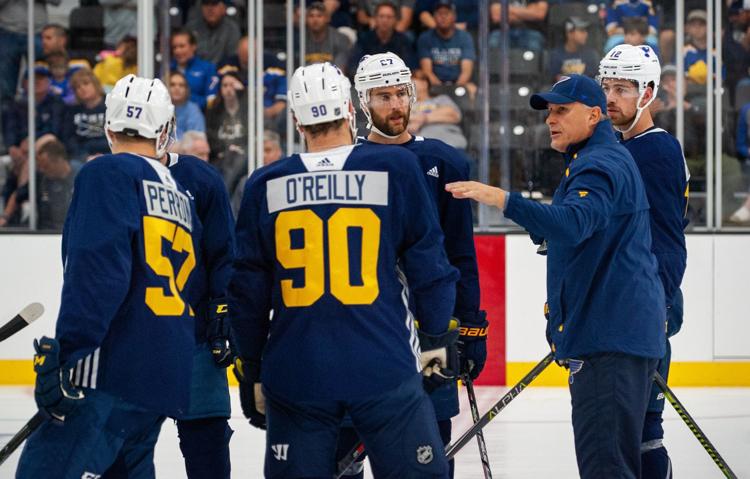 St. Louis Blues host first open practice of 2019-20 season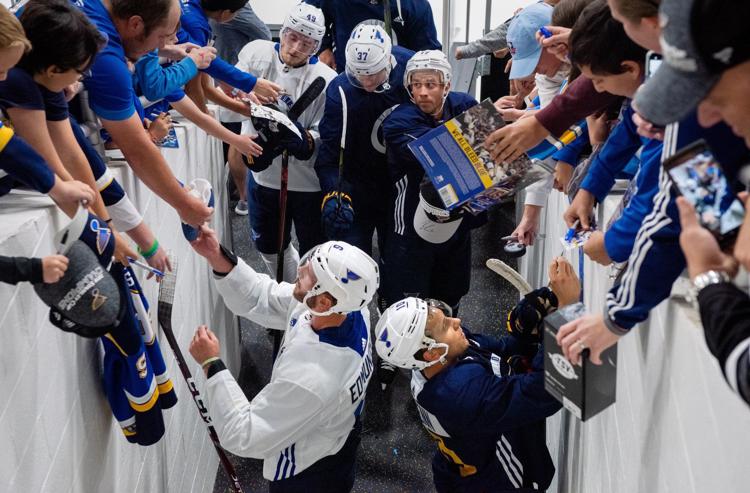 St. Louis Blues host first open practice of 2019-20 season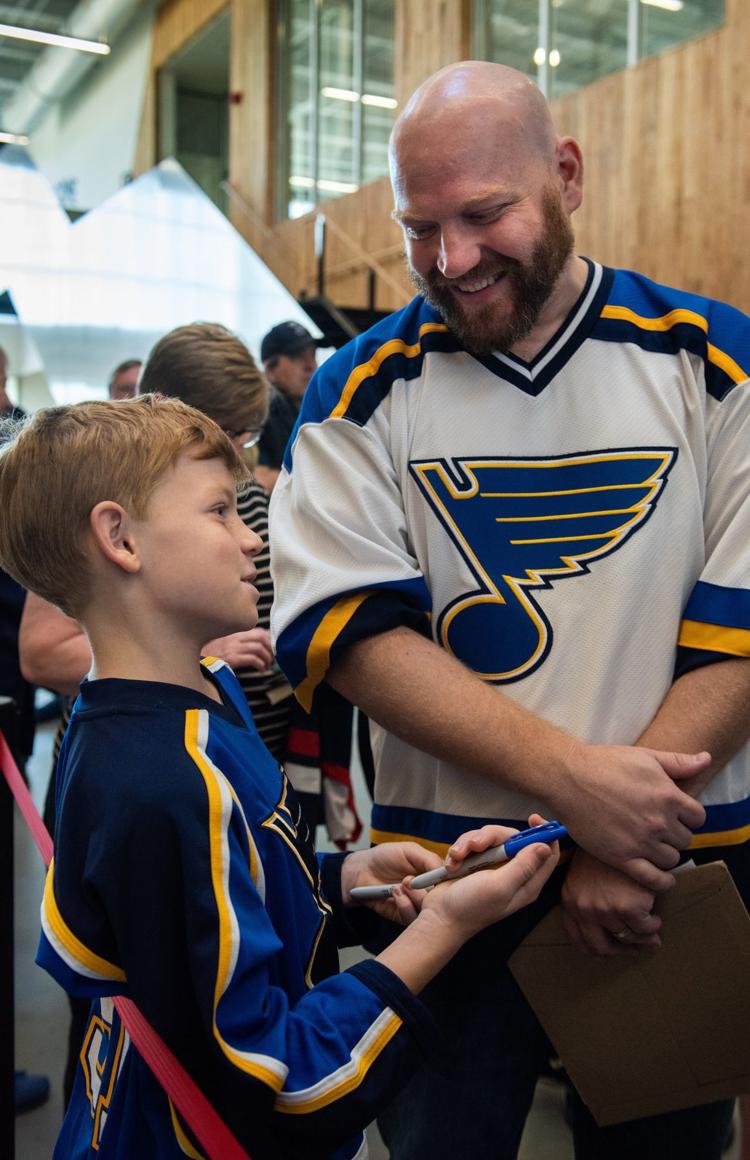 St. Louis Blues host first open practice of 2019-20 season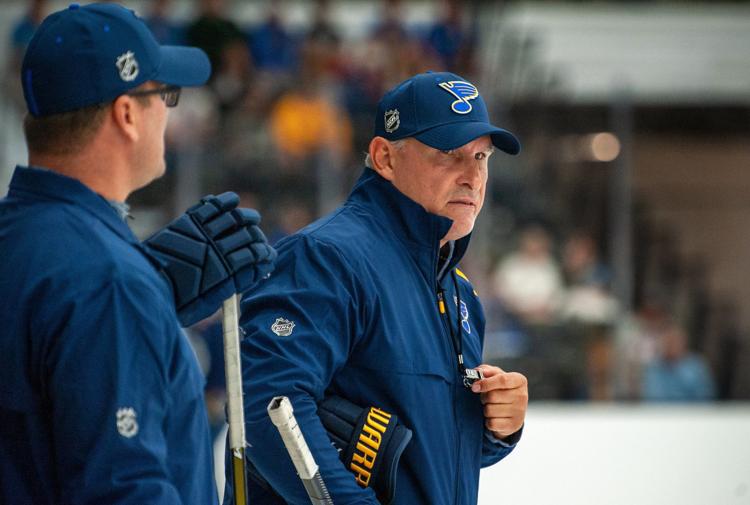 St. Louis Blues host first open practice of 2019-20 season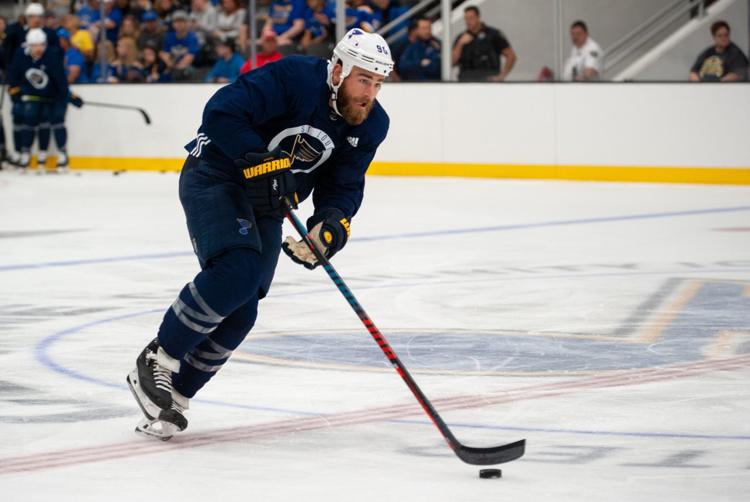 St. Louis Blues host first open practice of 2019-20 season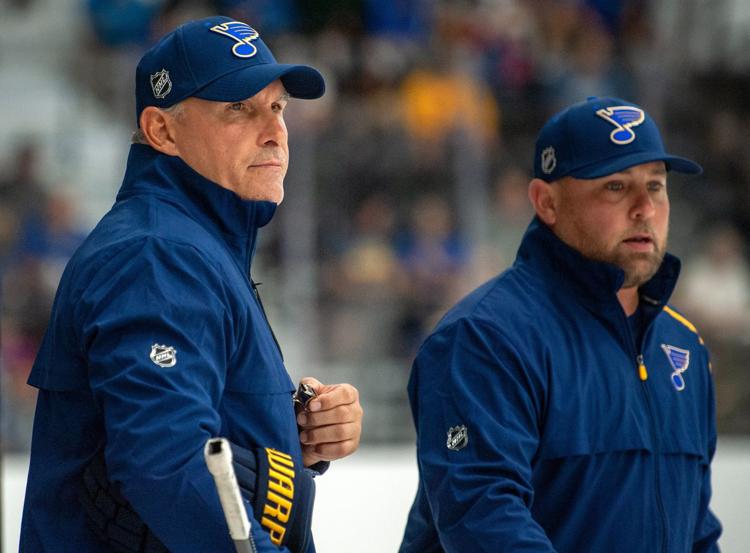 St. Louis Blues host first open practice of 2019-20 season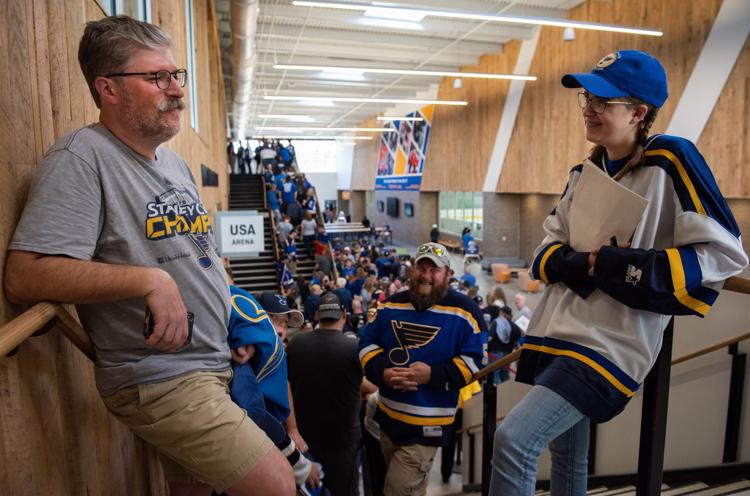 St. Louis Blues host first open practice of 2019-20 season
St. Louis Blues host first open practice of 2019-20 season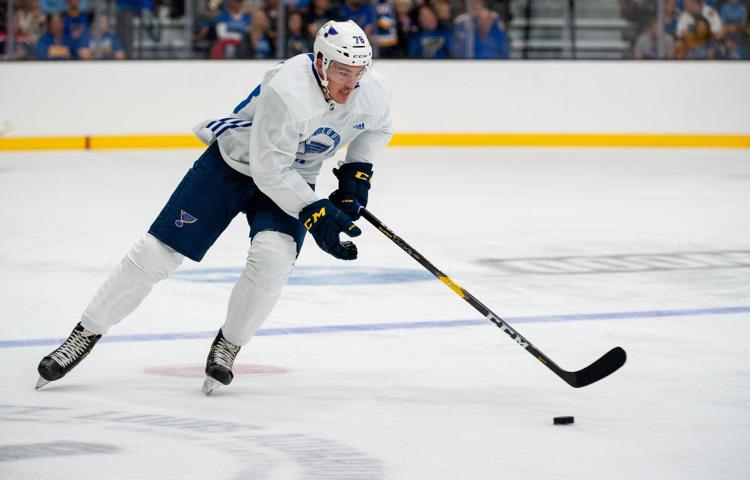 St. Louis Blues host first open practice of 2019-20 season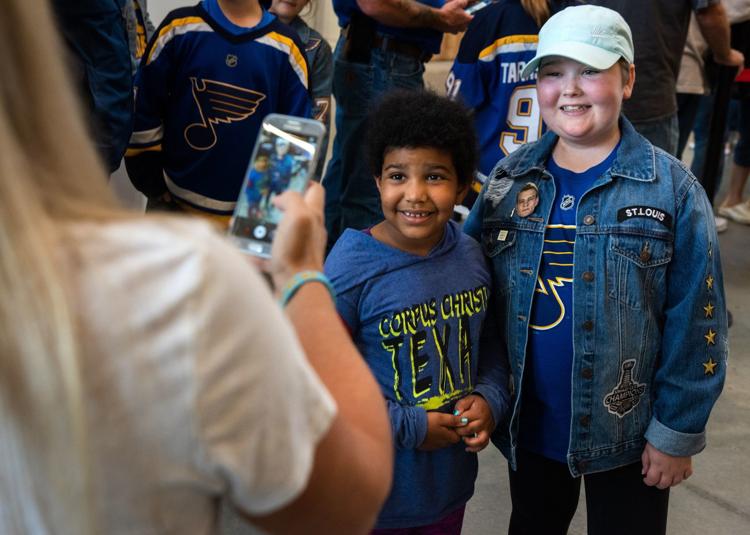 St. Louis Blues host first open practice of 2019-20 season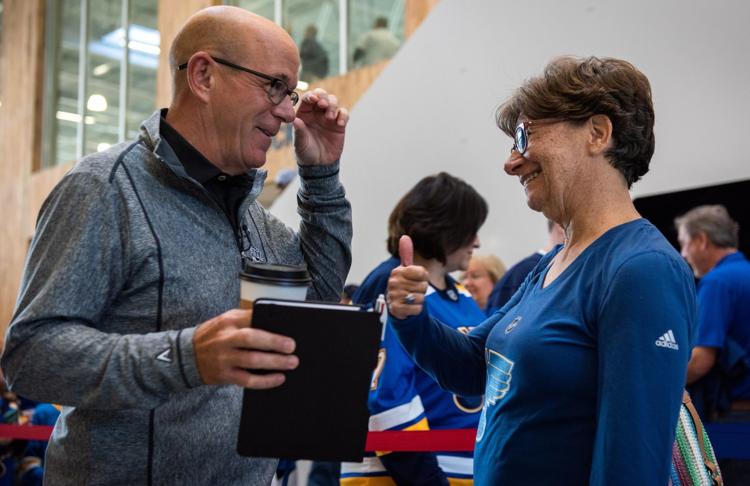 St. Louis Blues host first open practice of 2019-20 season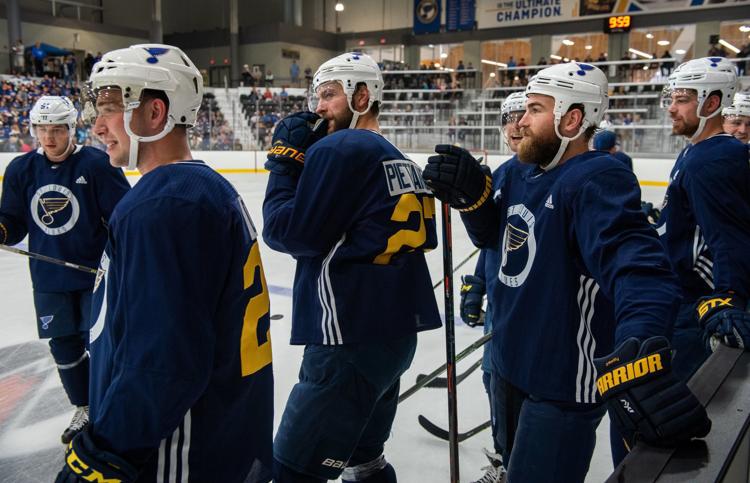 St. Louis Blues host first open practice of 2019-20 season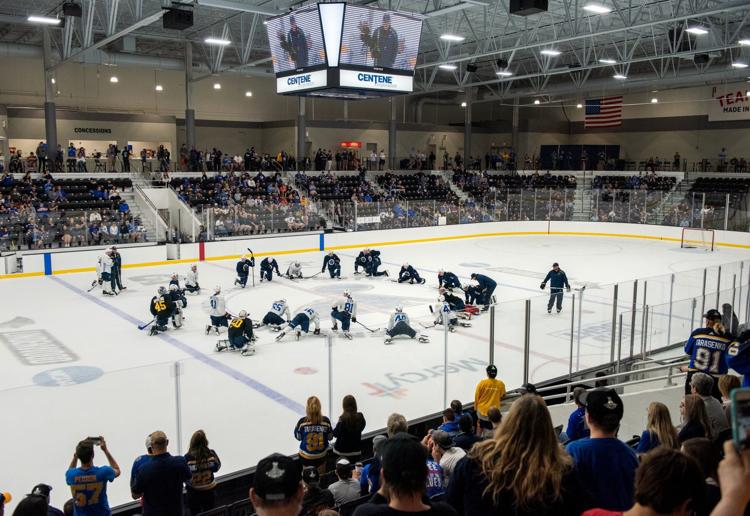 St. Louis Blues host first open practice of 2019-20 season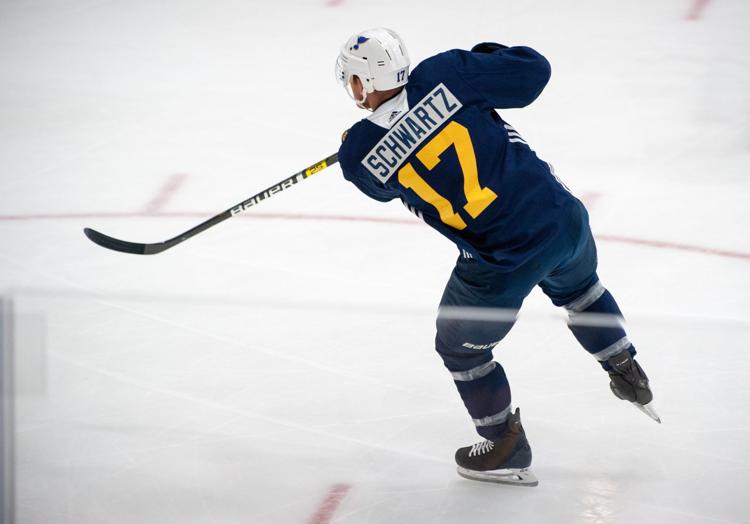 St. Louis Blues host first open practice of 2019-20 season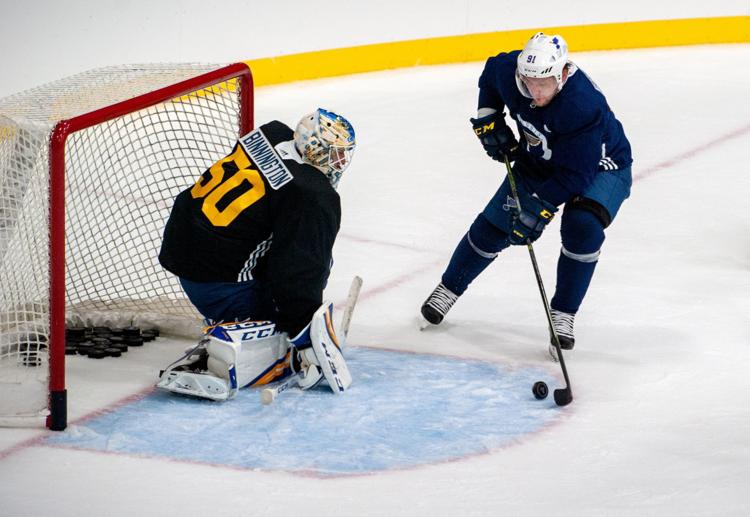 St. Louis Blues host first open practice of 2019-20 season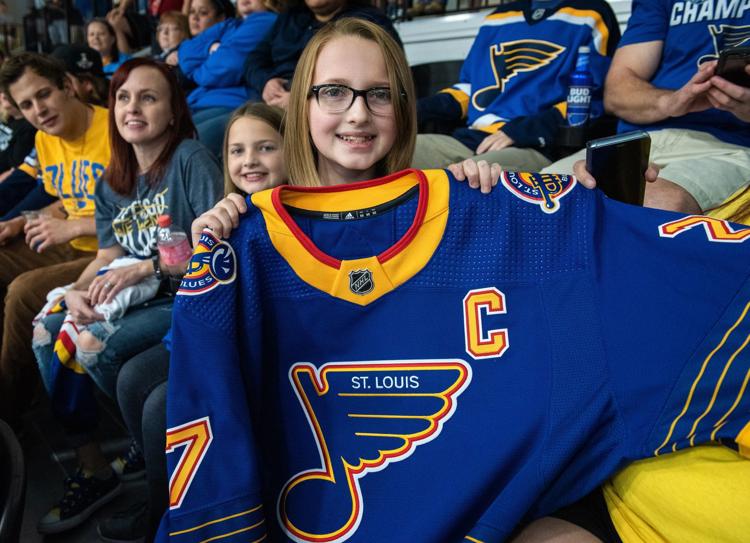 St. Louis Blues host first open practice of 2019-20 season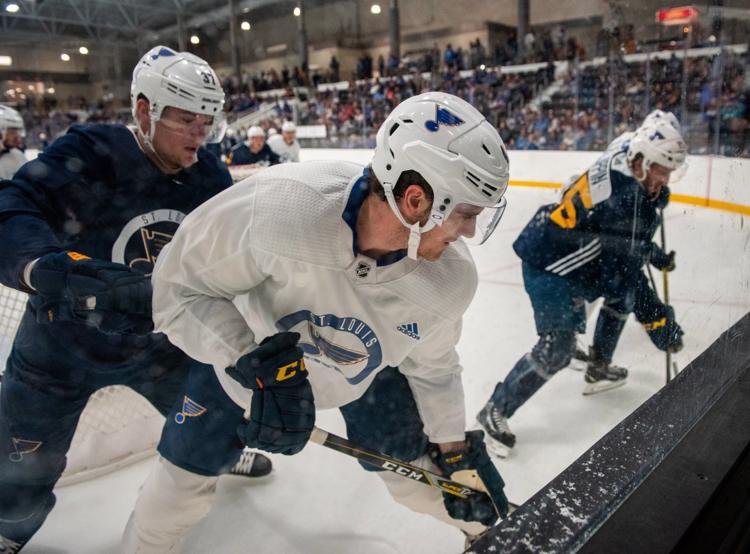 St. Louis Blues host first open practice of 2019-20 season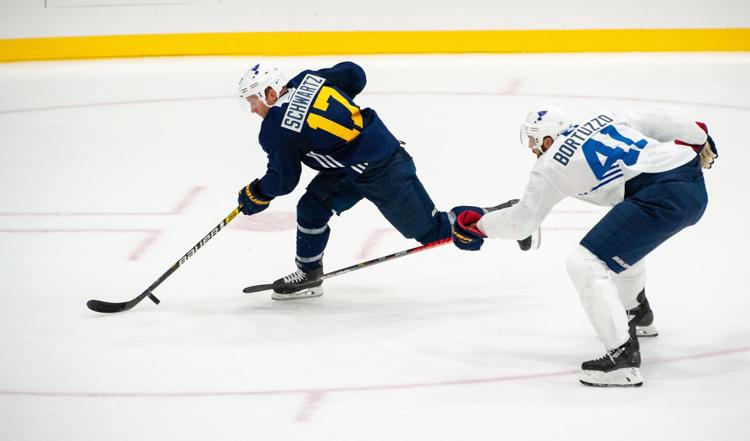 St. Louis Blues host first open practice of 2019-20 season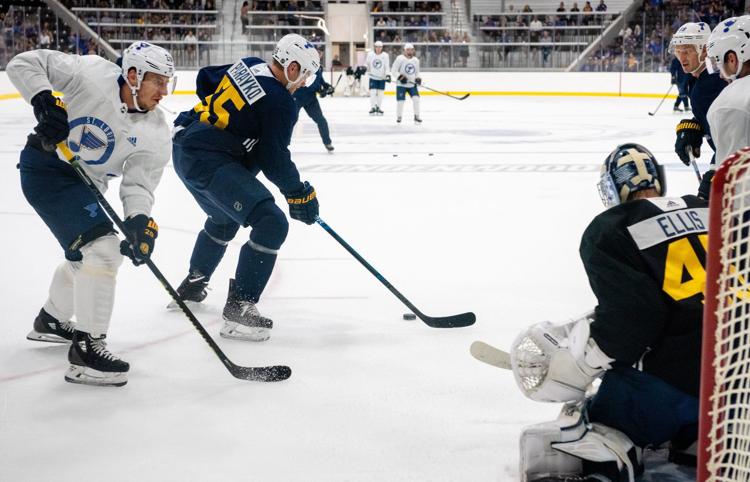 St. Louis Blues host first open practice of 2019-20 season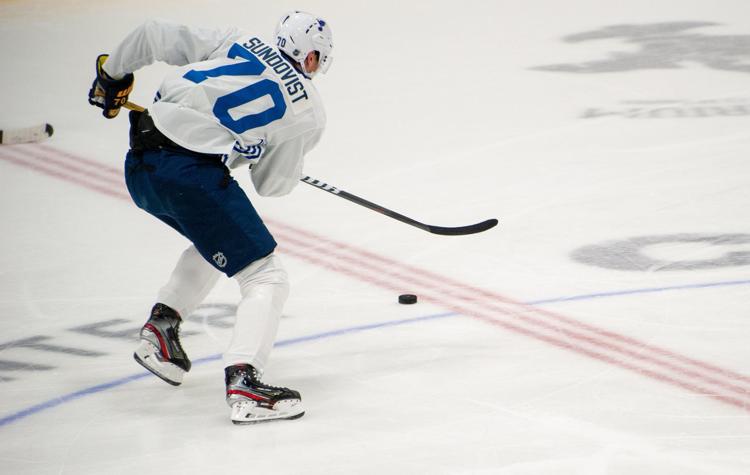 St. Louis Blues host first open practice of 2019-20 season