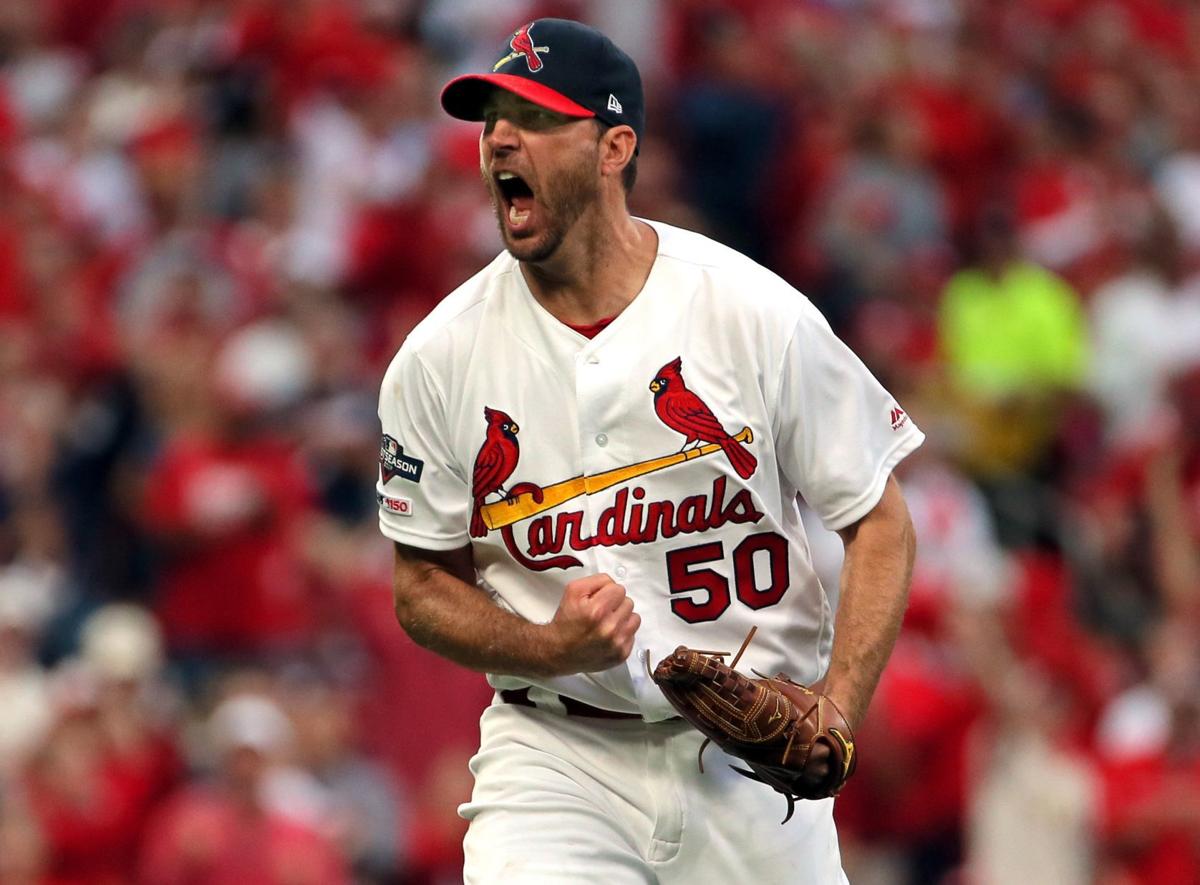 It's agonizing to even think of Adam Wainwright's agony.
It's got to be in there, somewhere. Under the forgiveness and the perpetual optimism and the perspective, surely there just a big ol' chunk of agony, right? On Sunday, he pitched the game of his life. At 38. Against his childhood team. In the playoffs. He was an artist and painted a Monet, only to watch Carlos Martinez throw a cup of water on it.
But Wainwright didn't show any postgame agony. He's too classy. He's really an amazing human, when you think about it. He handled this better than most of us would. Asked about Martinez, he said he'll give him "a big ol' hug. And Carlos will be ready tomorrow. . . . Let's hope one moment doesn't define his season, because I'd like to see him get another chance."
He won't say it, but I will. Carlos and the Cardinals let Wainwright down. They blew it for their beloved old pitcher. He deserved better. The fans deserved better. And now, after a 3-1 home loss Sunday to the Braves, the Cards' season can end on Monday in Game 4 of a National League Division Series.
"Waino" finished Sunday with 7 2/3 shutout innings pitched. Andrew Miller got the final out of the eighth. Martinez allowed three runs in the ninth.
Carlos is lost. Close the book on the closer. There should not be "another chance."
Asked about not being able to close it out for Wainwright, Martinez said: "Of course it's tough for me not being able to close that game. Everybody has a bad day, today was my turn. I'll try to keep moving forward."
But the Cards have way more issues than Carlos Martinez, which is saying something. See, for much of the season, the starting pitching has bailed out the offense. Yet in the past two games, even elite starting pitching couldn't bail out this offense. In Games 2 and 3, the Cards' offense combined for one run, 10 hits and two walks.
And Sunday was spoiled. The great Wainwright might have pitched his final game at the stadium he turned into his personal theater in the round. On Saturday, the day before, he said of hanging it up: "Not saying it's this year; not saying it's not."
He had considered retirement in the past, but had an sturdy 2019 season, notably at home (2.56 ERA). After Sunday's gem, Wainwright said, "I never felt for one second that today was going to be my last day. And in my mind, I've got two more series to pitch through, you know? We got the NLCS (then) the World Series pitch through. But first we got to win (Monday). That's where my head's at right now. But no, I never once felt like today was it. Either we've got more games to win, or I've got more games to pitch."
If it was his final start, well, few athletes have performed better in the final game. His performance was a gift to St. Louis. He approached this game with adjustments after his recent Cubs debacle and had the savvy that makes him a future Cardinals Hall of Famer. He strategically surprised the Braves with an arsenal of sinkers and four-seam fastballs. The next spin through the order, "Waino" spun his curveball with blustering gusto. He finished with 57 thrown curveballs, the most by a postseason pitcher since pitch-tracking began in 2008. He struck out eight Braves, many with simply silly swings for strike three.
"He never ceases to amaze me with what he's done this year, but today was just icing on the cake," Miller said of his fellow 6-foot-7, 30-something Cardinals hurler. "We hope to see more of it."
Looking back, Sunday was an ominous October gray day for St. Louis. But during the game it was a perfectly crisp autumn experience, St. Louis baseball like it ought to be. In the sixth inning, with two outs and two strikes, it was a beautiful sight to see the fans sprout, hope springing. A few dozen quickly popped up, and seconds later, hundreds and then thousands of fans stood accordingly with admiration and aspirations. "Waino" threw a curve to Freddie Freeman, the MVP-caliber slugger, who couldn't even muster contact. Wainwright screamed "LET'S GO!" as jolted off the mound. It was a moment.
An inning later, he entered the at-bat against Matt Joyce with 100 pitches logged. He got Joyce to get under a curveball. As right fielder Tommy Edman hauled it in, it was goosebumps moment.
And after 7 2/3, Waino was pulled.
"The crowd made me feel pretty good, walking off the mound today," he said. "They poured their heart out for me today, and I poured my heart out for them. It was a cool time of mutual respect out there. I was loving every minute of that game, one of the most fun games I've ever pitched — against a great lineup and a great atmosphere at home."
So, because of that, can you describe the pain of ultimately not winning the game?
"We were one out away, you know?" Waino said. "And that is exactly what playoff baseball is all about. This crazy stuff happens. You know, we were one out away from losing the World Series a couple years back, and we ended up winning. So crazy things can happen. One swing of the bat. We'll show up (Monday) ready to play. . . .
"We've been resilient. We've we've fought back from tough games we fought back from bad stretches. . . . I have more champagne to taste. Don't feel like we're done just yet."
But if the offense is . . . and if Carlos is . . . then Wainwright's season might be, too.
Atlanta Braves vs St. Louis Cardinals, Game 3 NLDS in St. Louis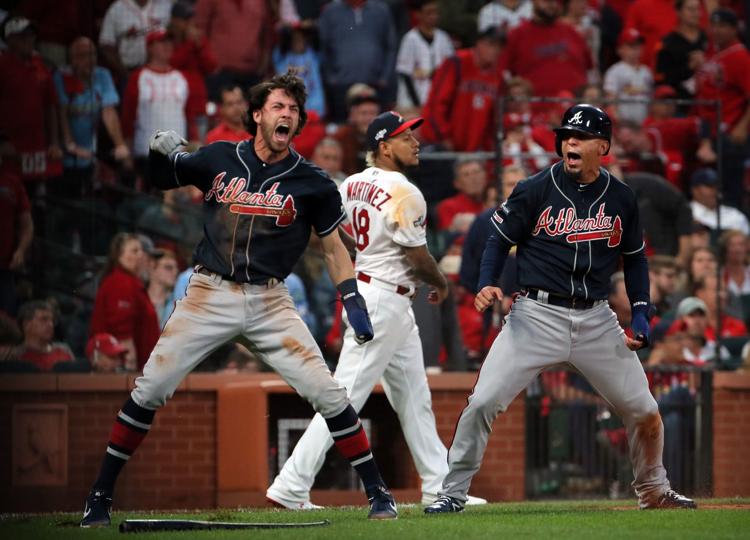 Braves take NLDS lead with 3-1 victory over Cardinals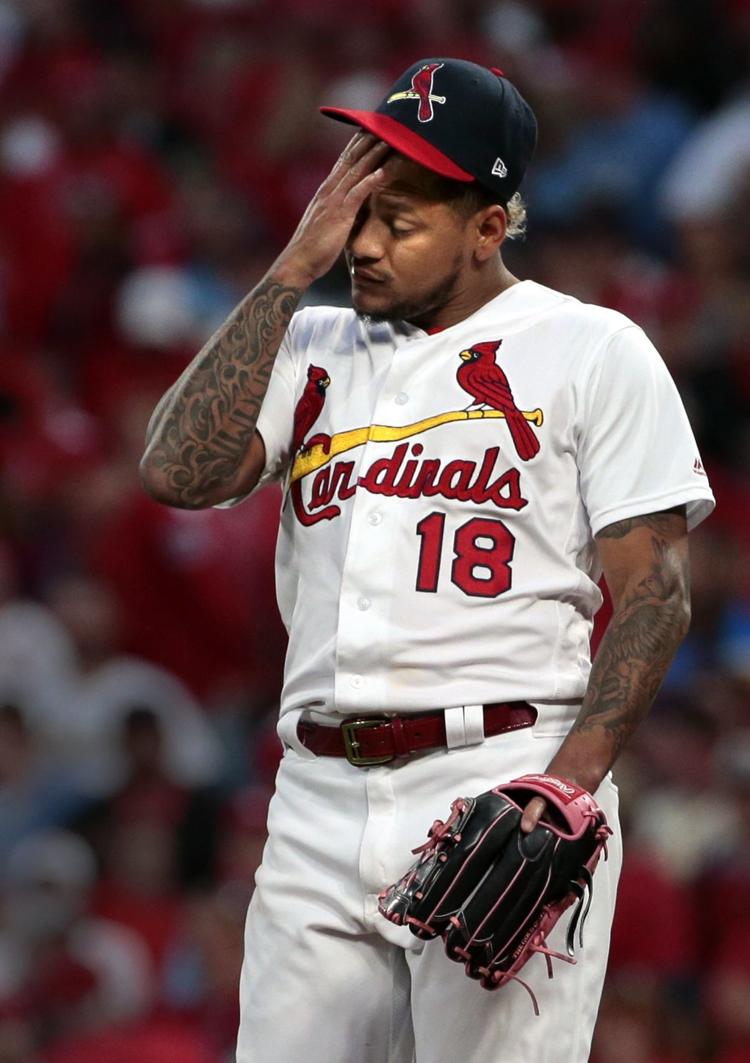 Atlanta Braves vs St. Louis Cardinals, Game 3 NLDS in St. Louis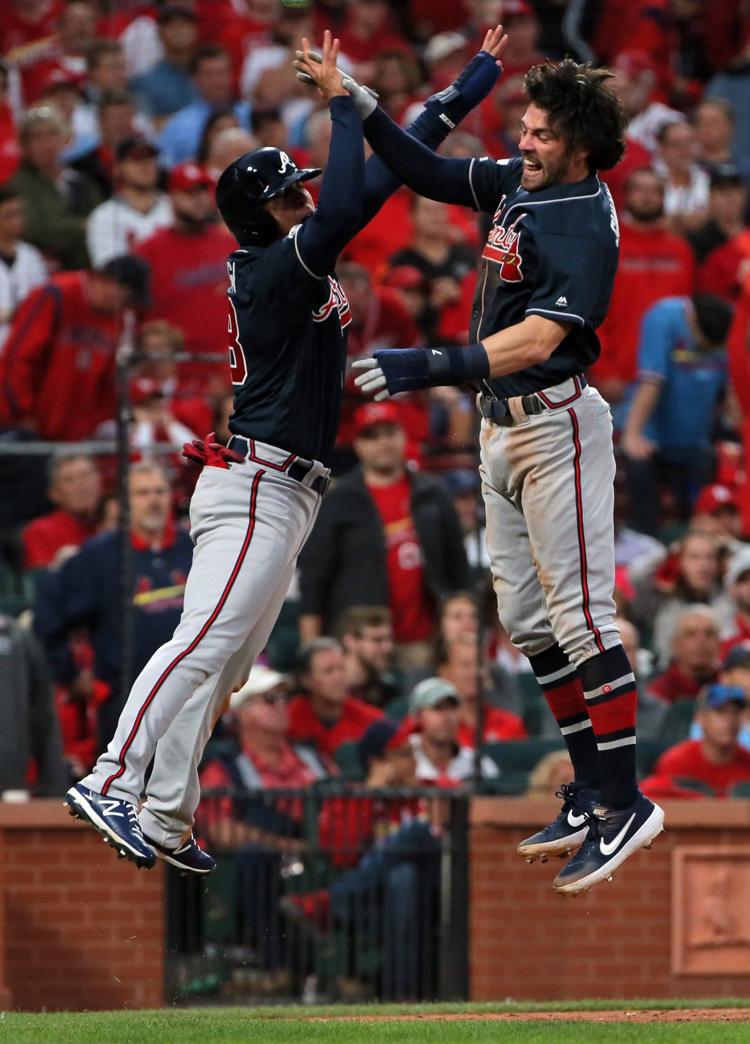 Braves take NLDS lead with 3-1 victory over Cardinals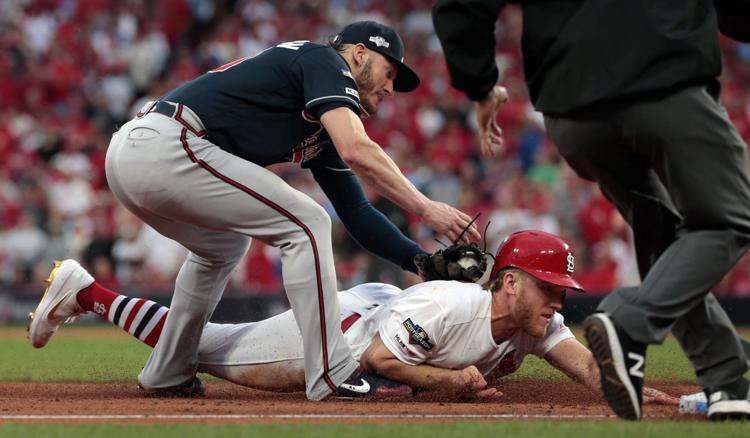 Braves take NLDS lead with 3-1 victory over Cardinals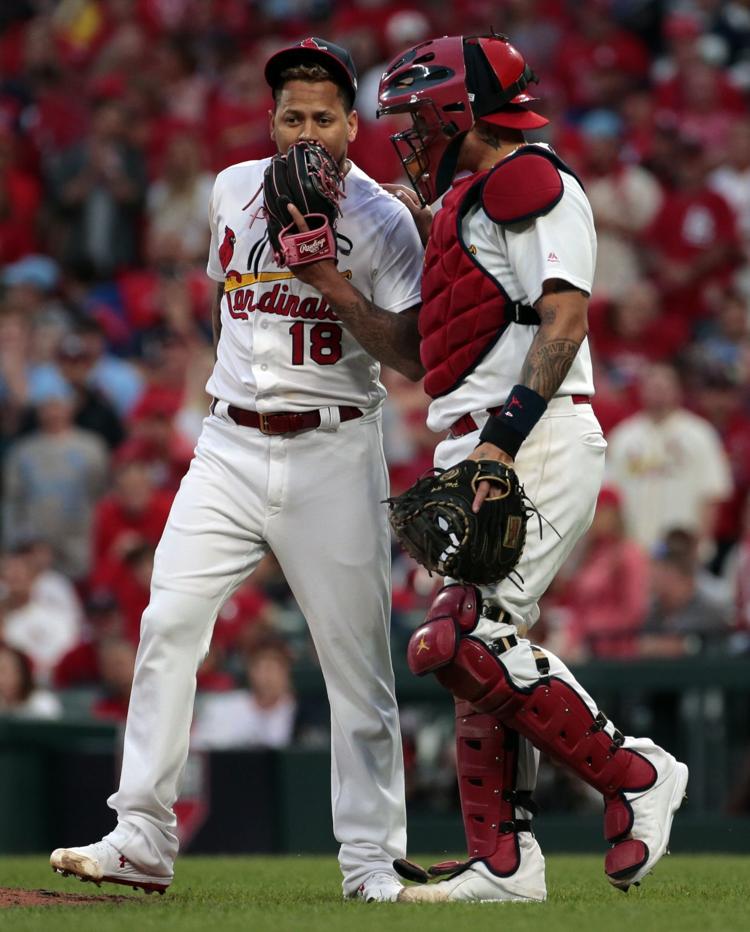 Atlanta Braves vs St. Louis Cardinals, Game 3 NLDS in St. Louis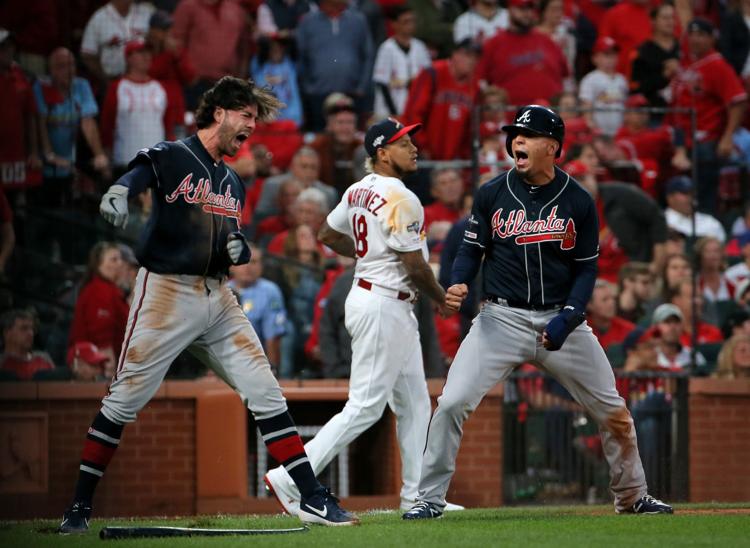 Braves take NLDS lead with 3-1 victory over Cardinals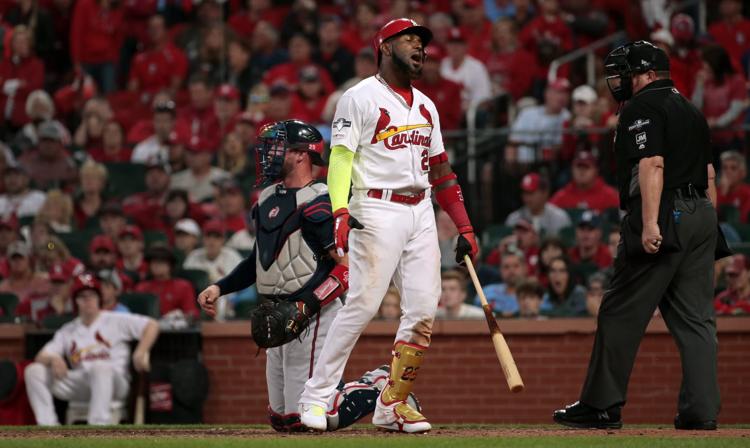 Atlanta Braves vs St. Louis Cardinals, Game 3 NLDS in St. Louis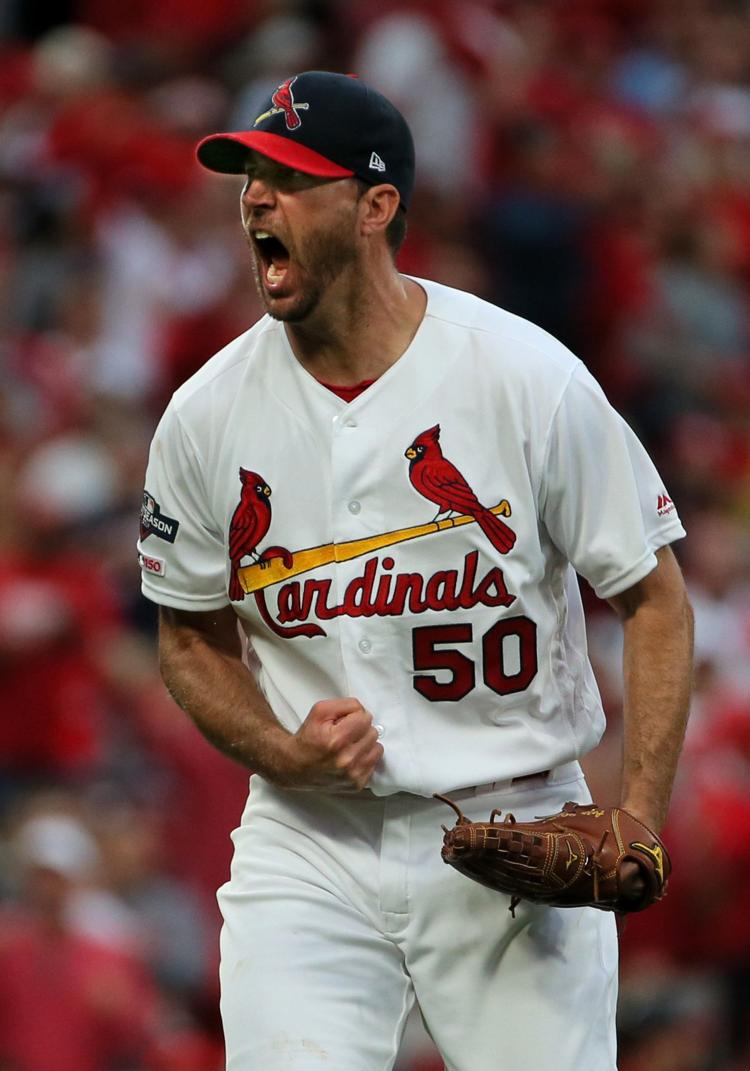 Braves take NLDS lead with 3-1 victory over Cardinals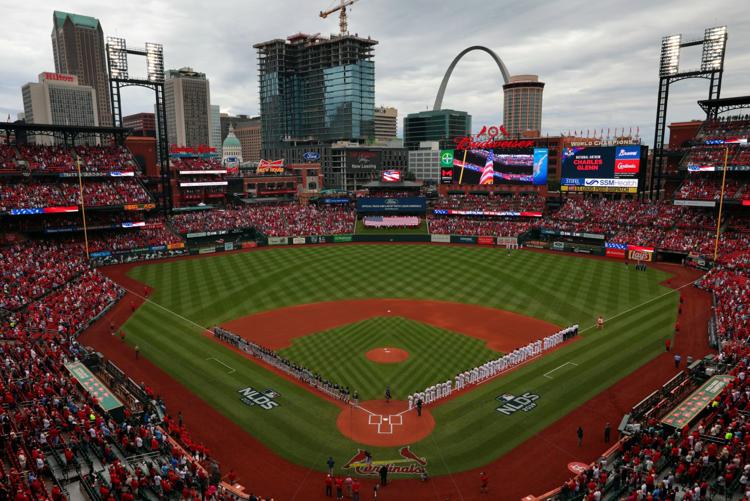 Atlanta Braves vs St. Louis Cardinals, Game 3 NLDS in St. Louis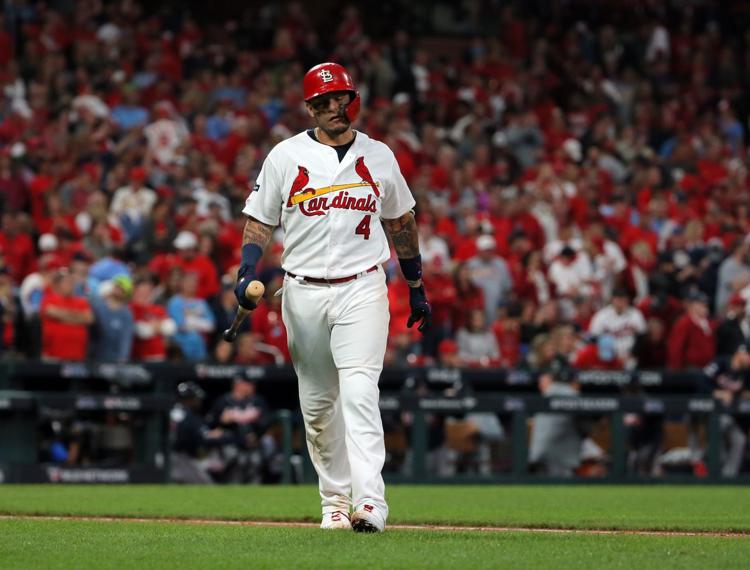 Atlanta Braves vs St. Louis Cardinals, Game 3 NLDS in St. Louis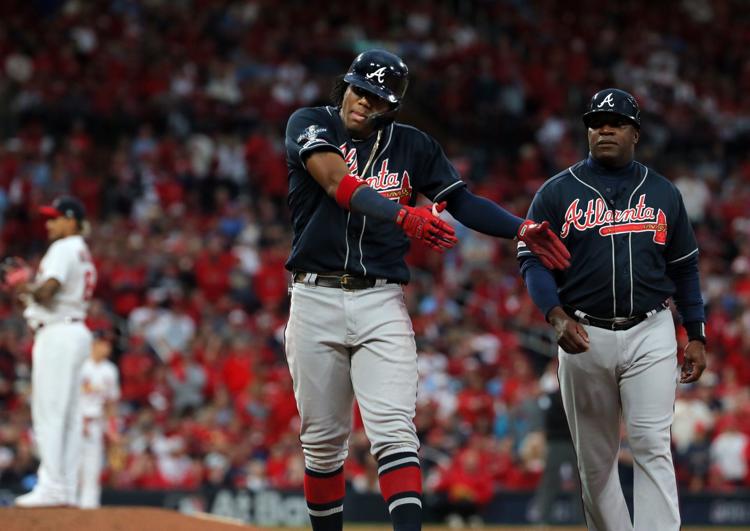 Atlanta Braves vs St. Louis Cardinals, Game 3 NLDS in St. Louis
Atlanta Braves vs St. Louis Cardinals, Game 3 NLDS in St. Louis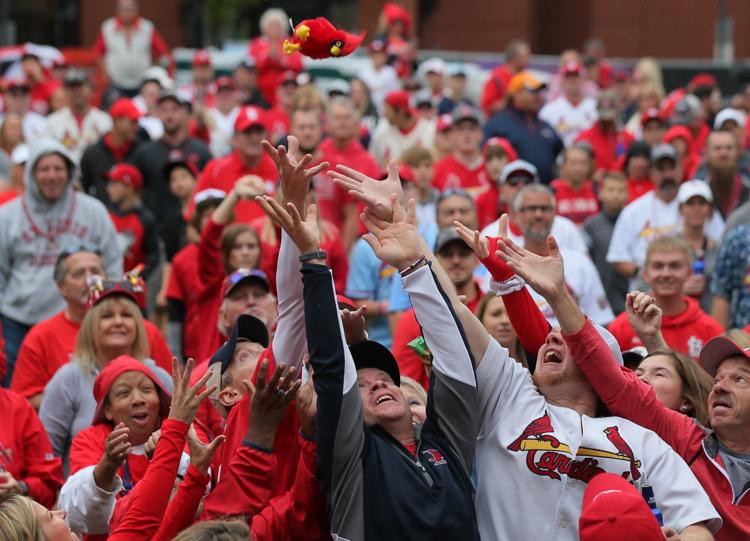 Atlanta Braves vs St. Louis Cardinals, Game 3 NLDS in St. Louis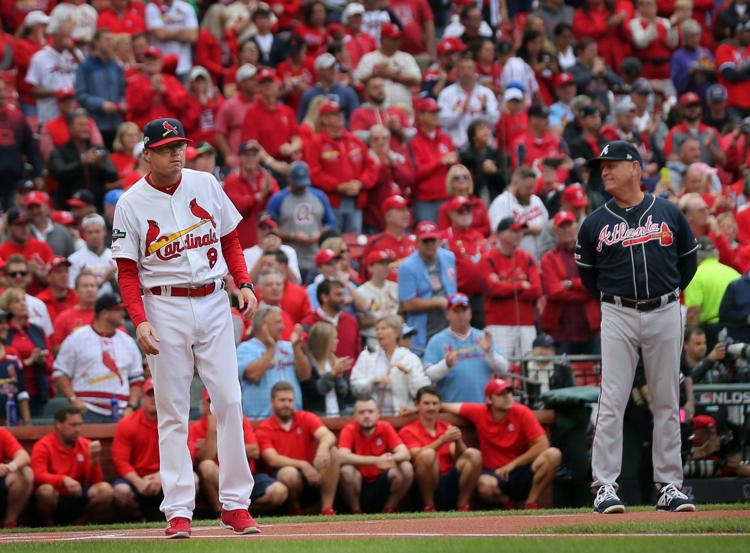 Atlanta Braves vs St. Louis Cardinals, Game 3 NLDS in St. Louis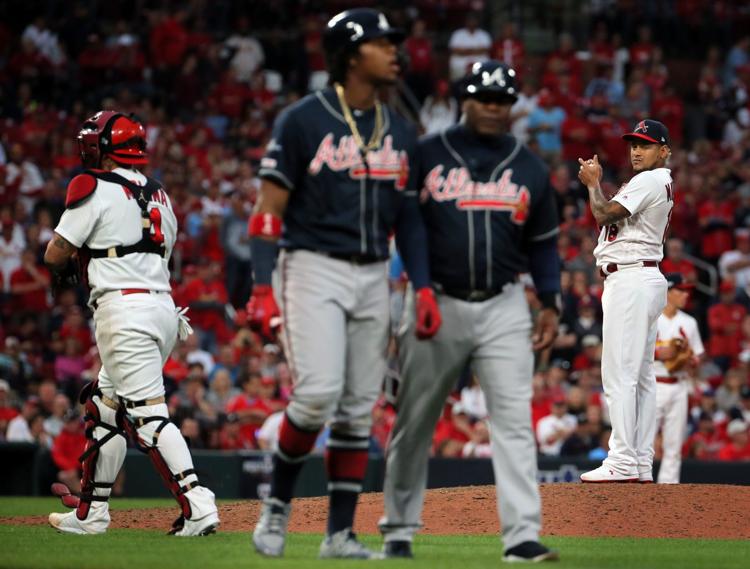 Atlanta Braves vs St. Louis Cardinals, Game 3 NLDS in St. Louis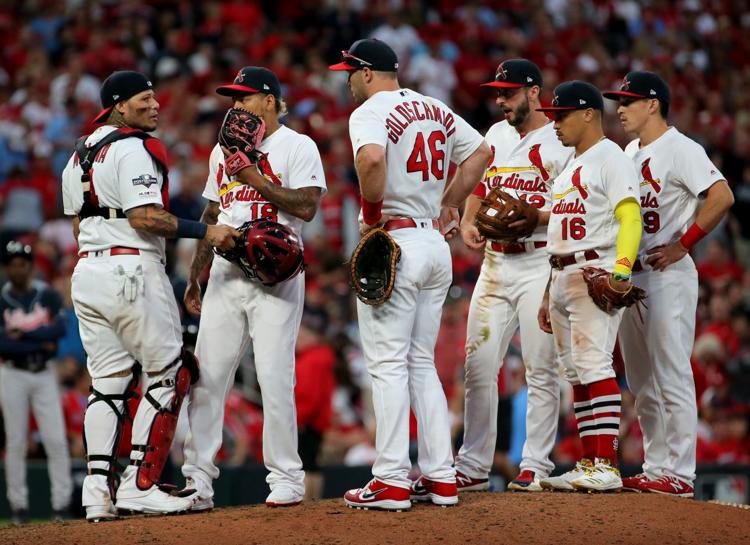 Division series moves to Busch for Cardinals, Braves for Game 3
Atlanta Braves vs St. Louis Cardinals, Game 3 NLDS in St. Louis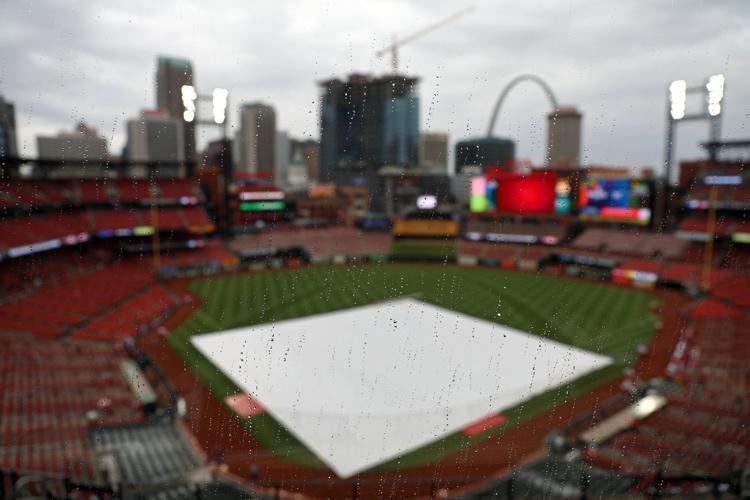 Atlanta Braves vs St. Louis Cardinals, Game 3 NLDS in St. Louis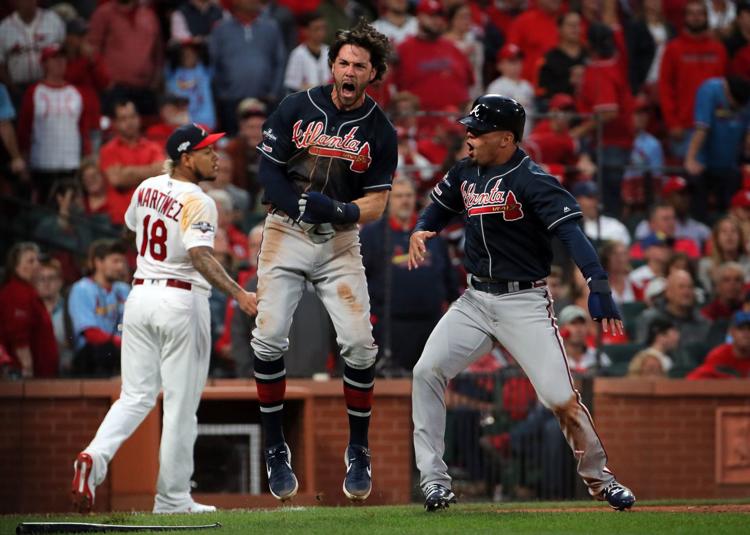 Atlanta Braves vs St. Louis Cardinals, Game 3 NLDS in St. Louis
Atlanta Braves vs St. Louis Cardinals, Game 3 NLDS in St. Louis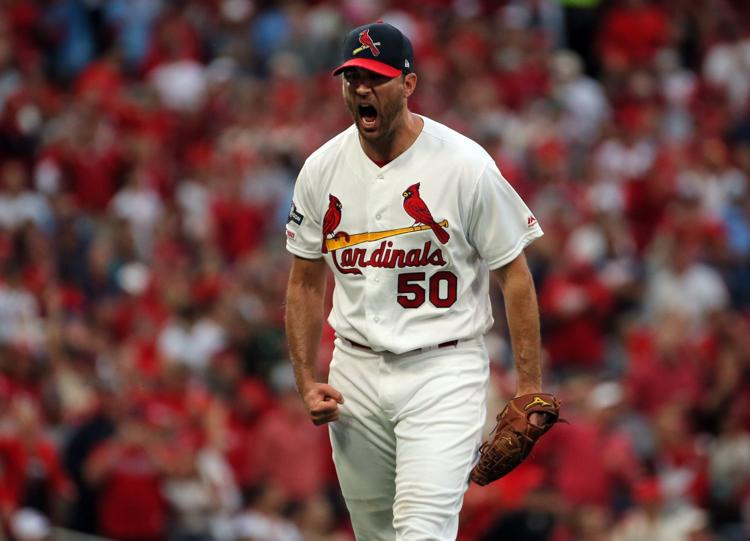 Atlanta Braves vs St. Louis Cardinals, Game 3 NLDS in St. Louis
Atlanta Braves vs St. Louis Cardinals, Game 3 NLDS in St. Louis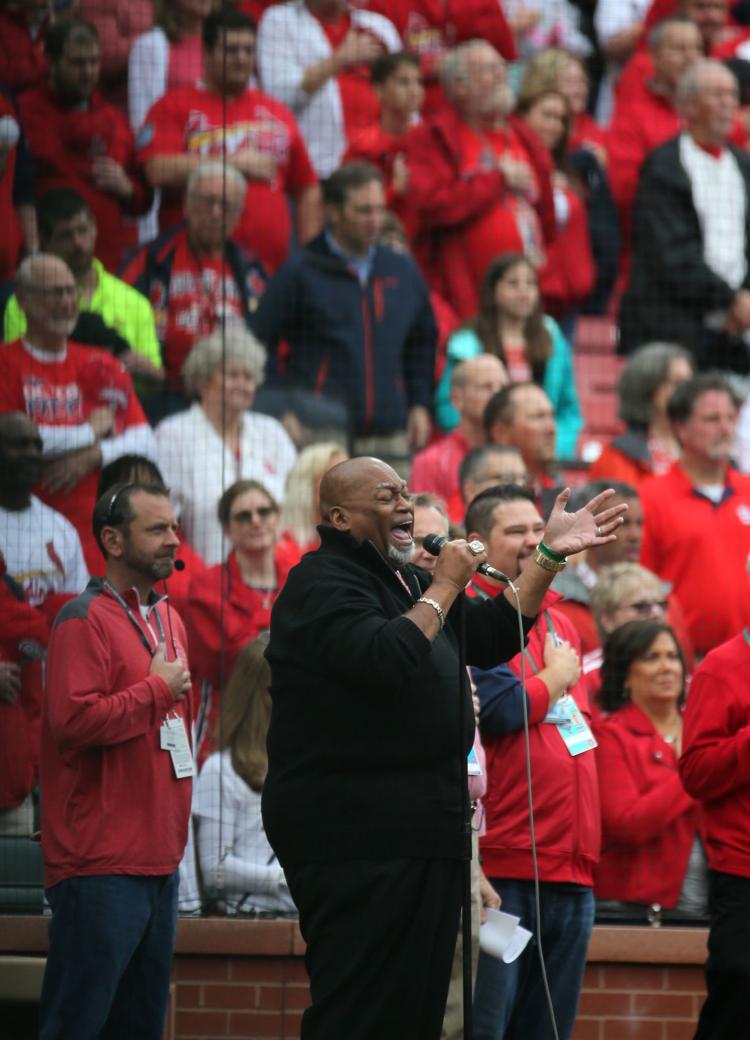 Atlanta Braves vs St. Louis Cardinals, Game 3 NLDS in St. Louis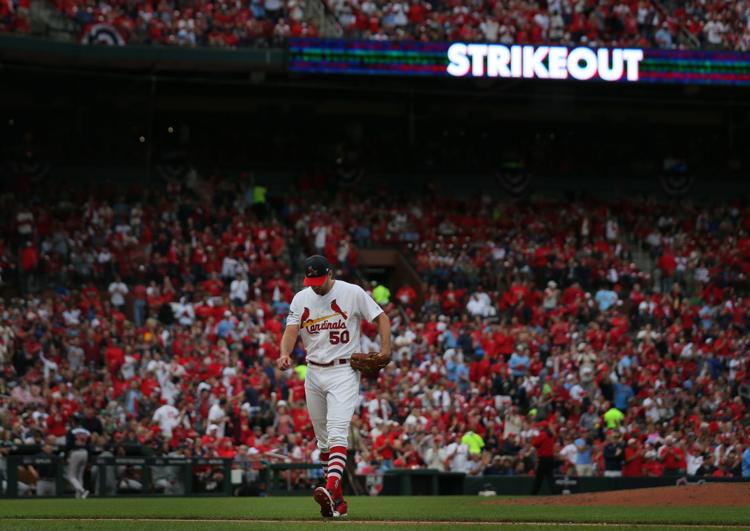 Atlanta Braves vs St. Louis Cardinals, Game 3 NLDS in St. Louis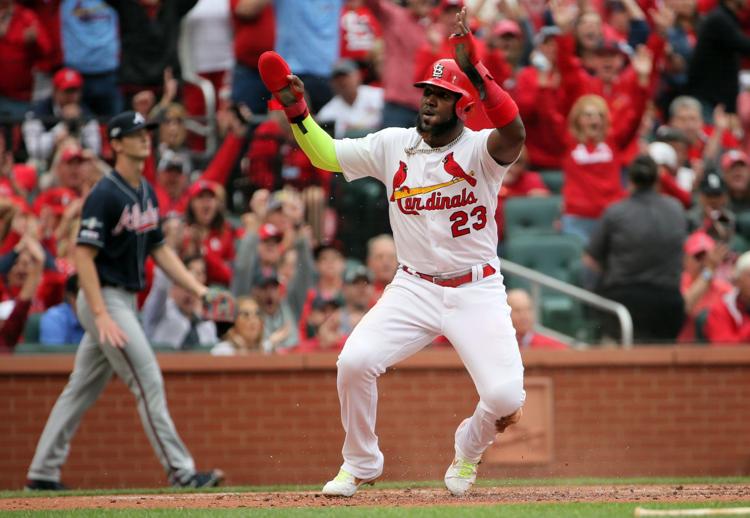 Atlanta Braves vs St. Louis Cardinals, Game 3 NLDS in St. Louis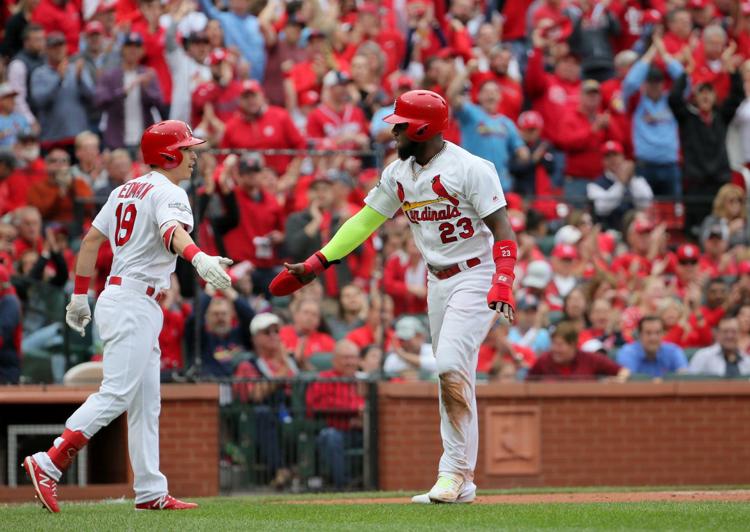 Atlanta Braves vs St. Louis Cardinals, Game 3 NLDS in St. Louis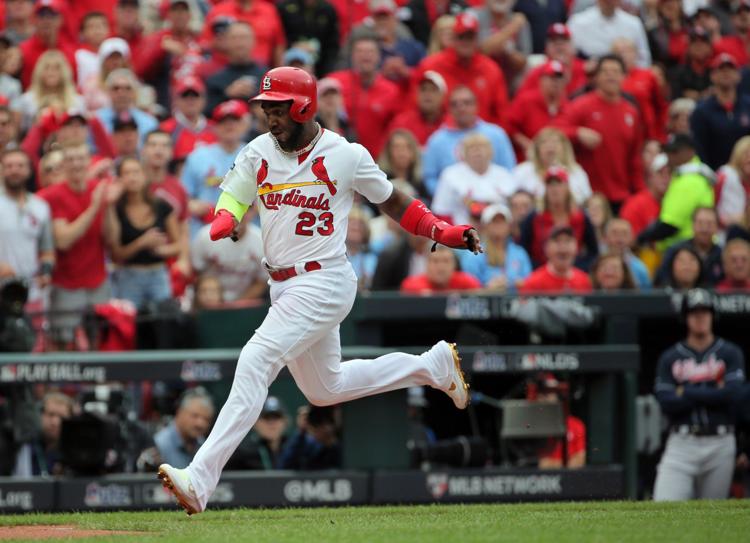 Atlanta Braves vs St. Louis Cardinals, Game 3 NLDS in St. Louis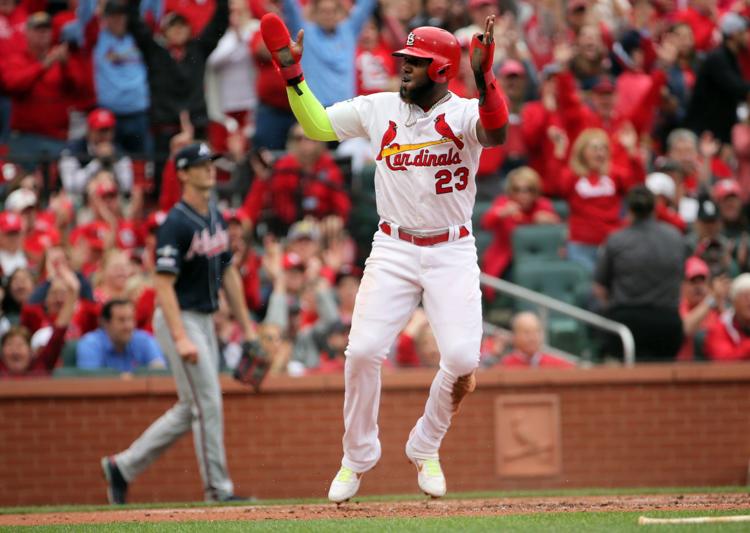 Atlanta Braves vs St. Louis Cardinals, Game 3 NLDS in St. Louis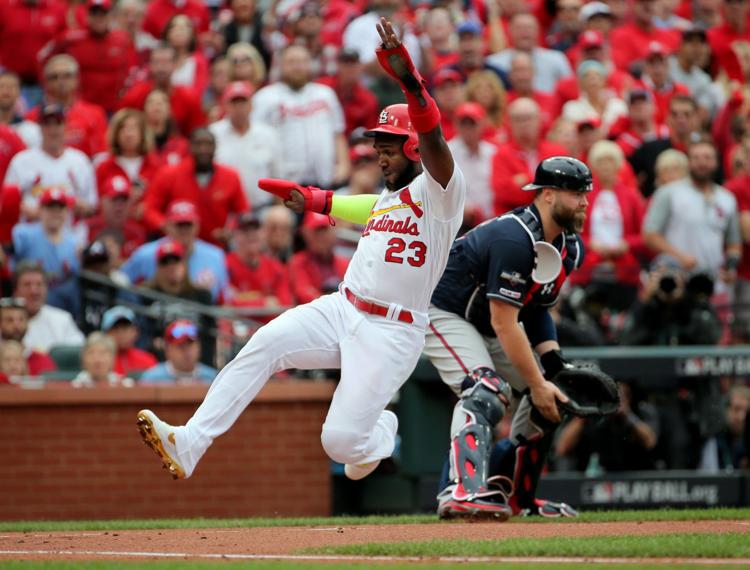 Atlanta Braves vs St. Louis Cardinals, Game 3 NLDS in St. Louis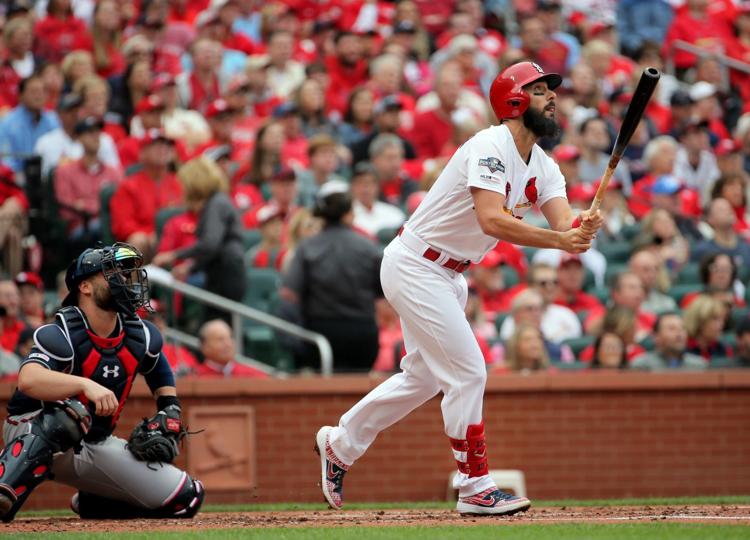 Atlanta Braves vs St. Louis Cardinals, Game 3 NLDS in St. Louis
Atlanta Braves vs St. Louis Cardinals, Game 3 NLDS in St. Louis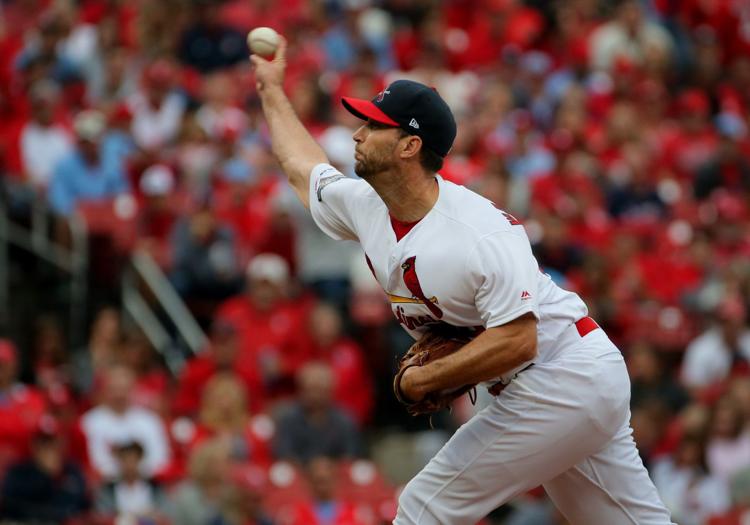 Atlanta Braves vs St. Louis Cardinals, Game 3 NLDS in St. Louis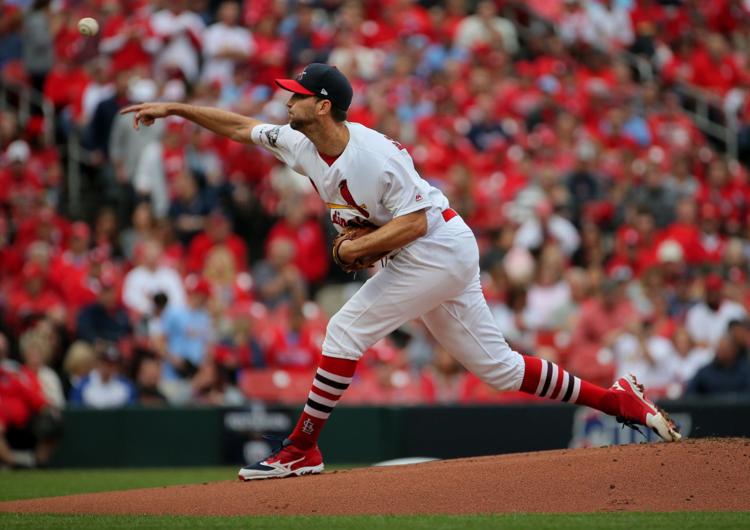 Atlanta Braves vs St. Louis Cardinals, Game 3 NLDS in St. Louis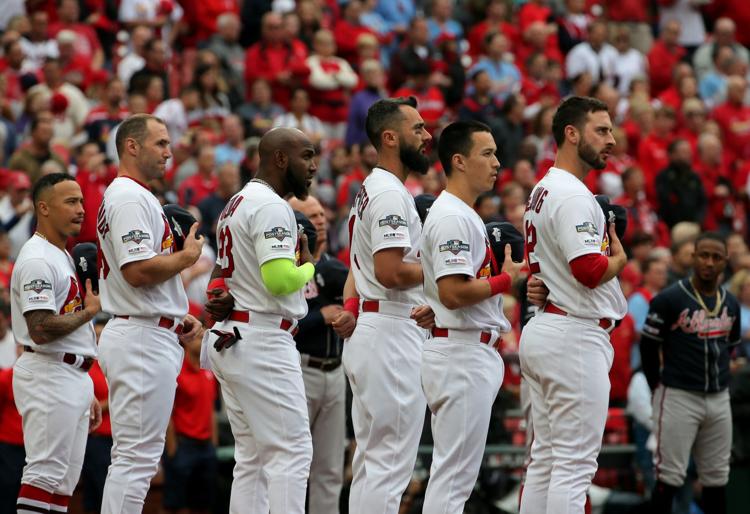 Atlanta Braves vs St. Louis Cardinals, Game 3 NLDS in St. Louis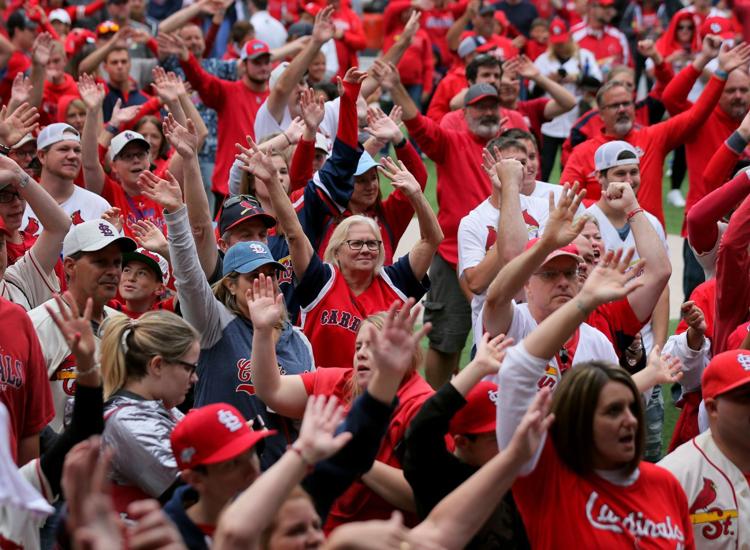 Braves take NLDS lead with 3-1 victory over Cardinals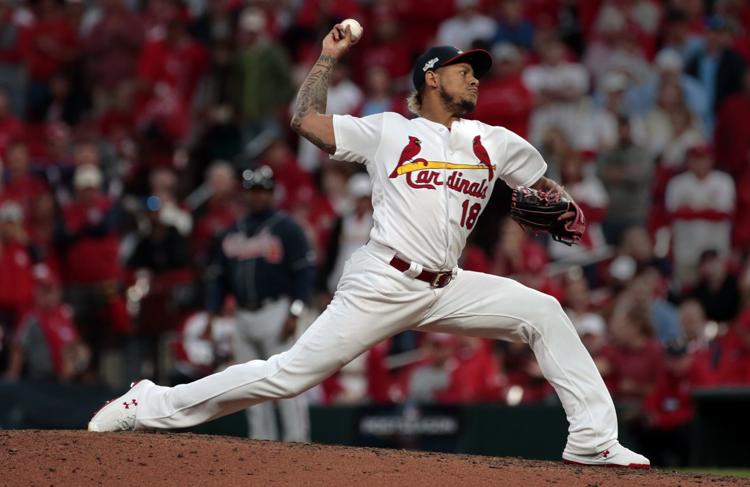 Braves take NLDS lead with 3-1 victory over Cardinals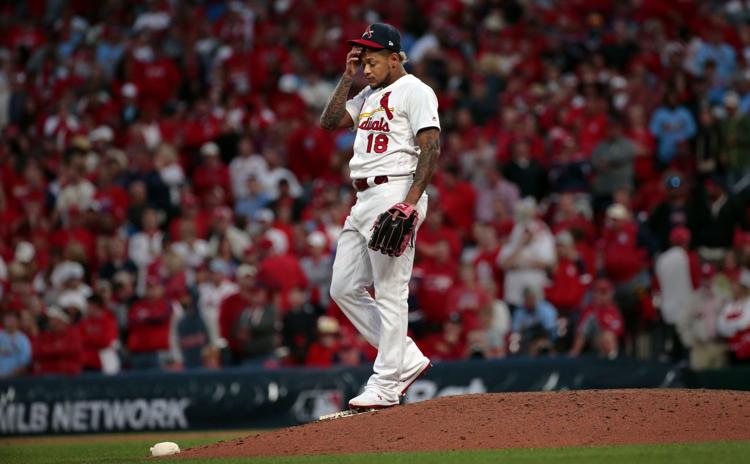 Braves take NLDS lead with 3-1 victory over Cardinals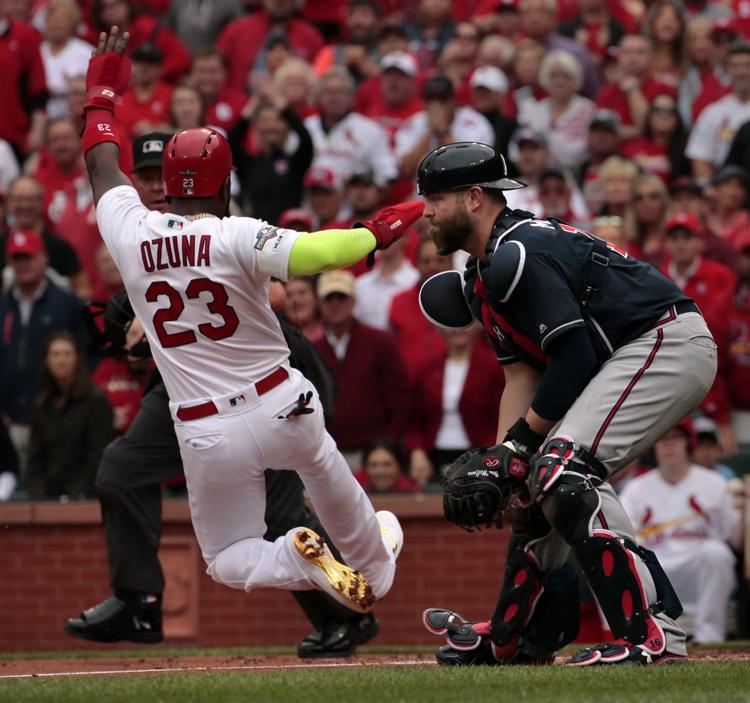 Braves take NLDS lead with 3-1 victory over Cardinals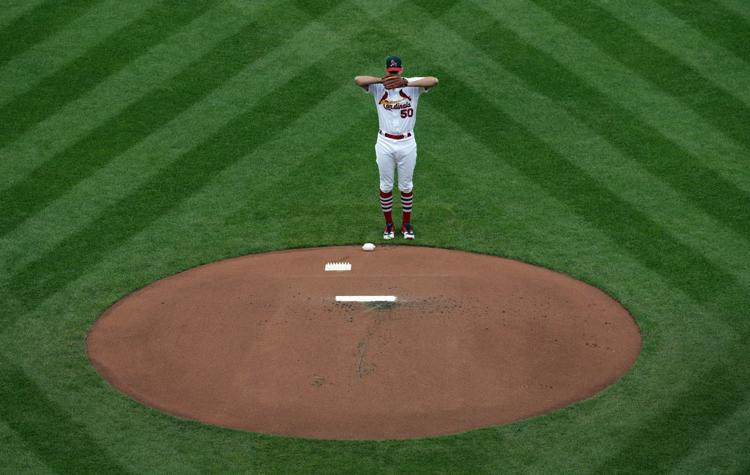 Braves take NLDS lead with 3-1 victory over Cardinals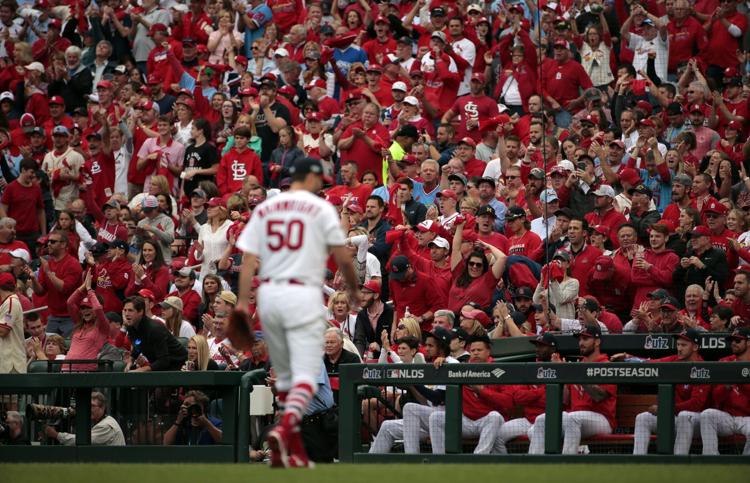 Braves take NLDS lead with 3-1 victory over Cardinals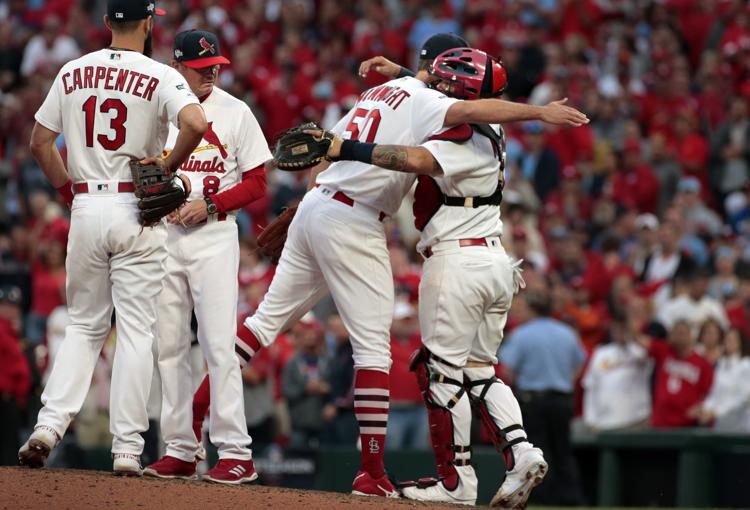 Braves take NLDS lead with 3-1 victory over Cardinals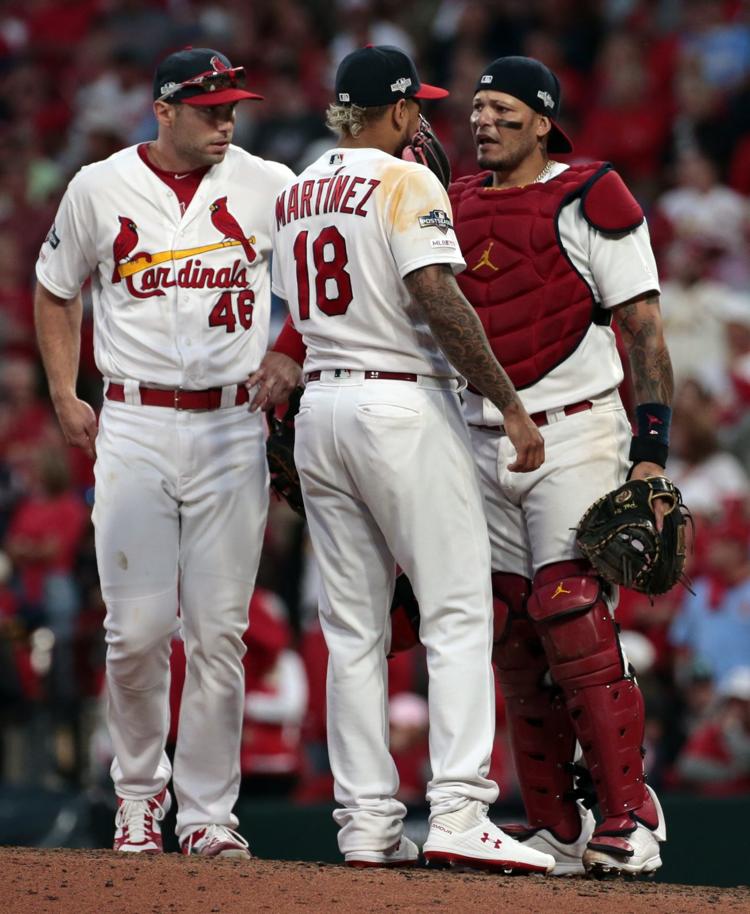 Braves take NLDS lead with 3-1 victory over Cardinals

Braves take NLDS lead with 3-1 victory over Cardinals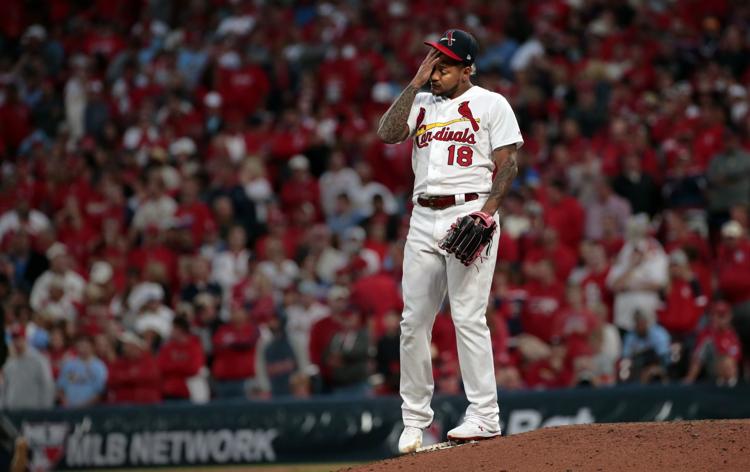 Atlanta Braves vs St. Louis Cardinals, Game 3 NLDS in St. Louis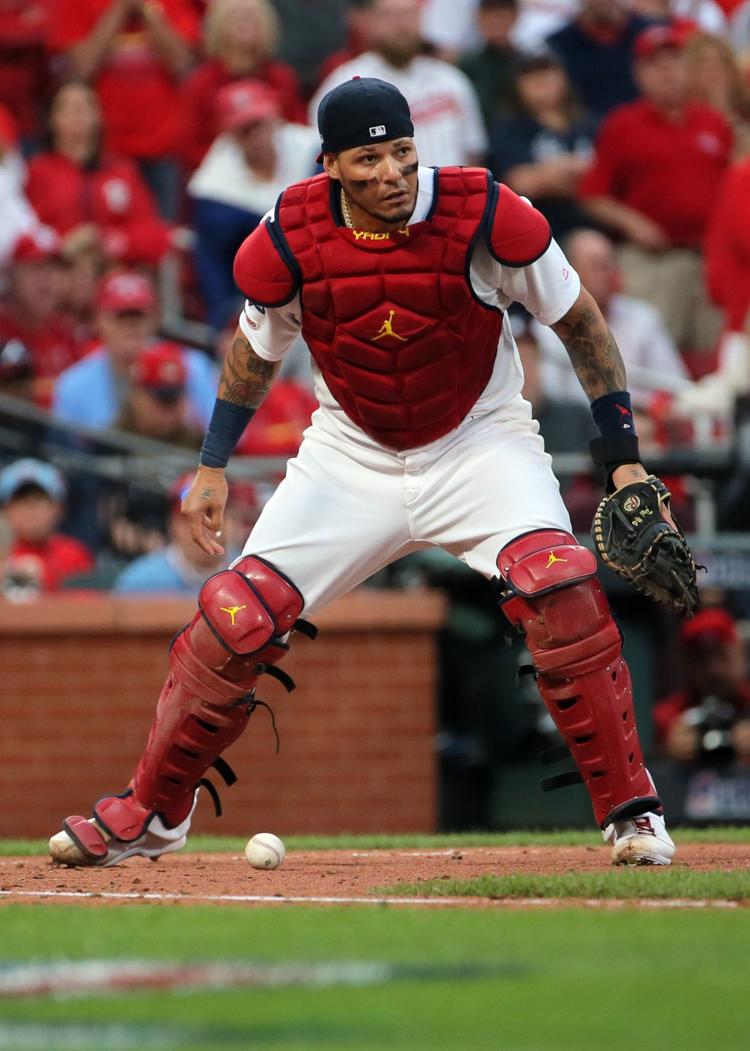 Atlanta Braves vs St. Louis Cardinals, Game 3 NLDS in St. Louis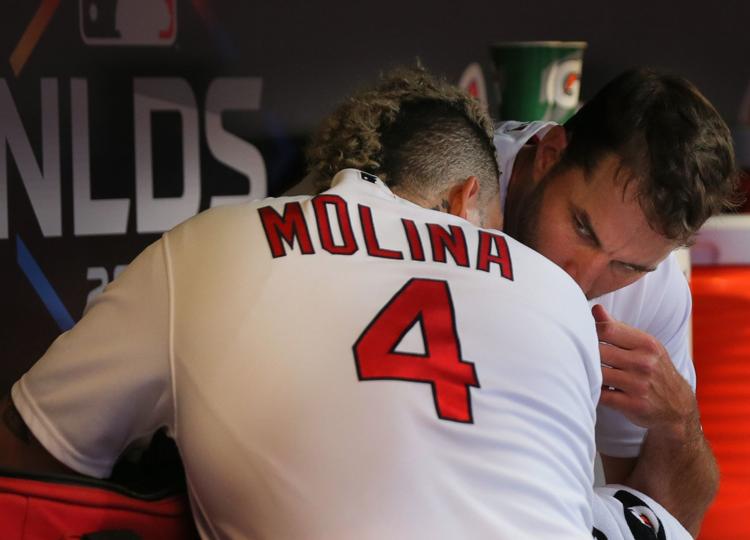 Atlanta Braves vs St. Louis Cardinals, Game 3 NLDS in St. Louis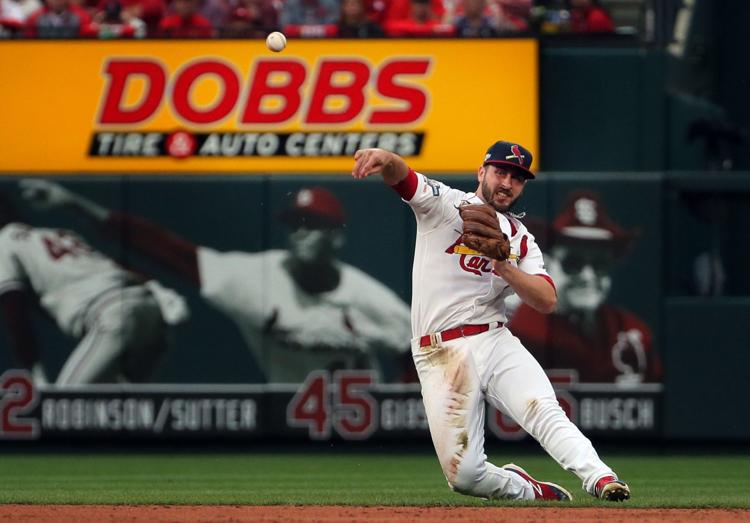 Atlanta Braves vs St. Louis Cardinals, Game 3 NLDS in St. Louis
Atlanta Braves vs St. Louis Cardinals, Game 3 NLDS in St. Louis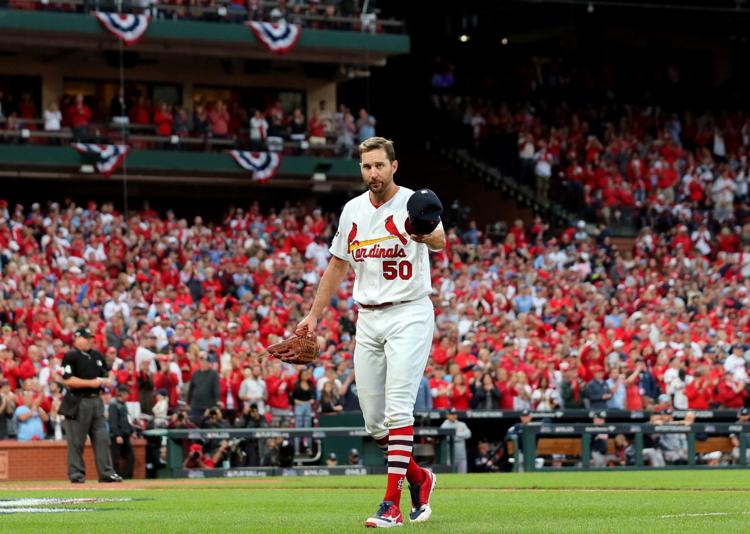 Atlanta Braves vs St. Louis Cardinals, Game 3 NLDS in St. Louis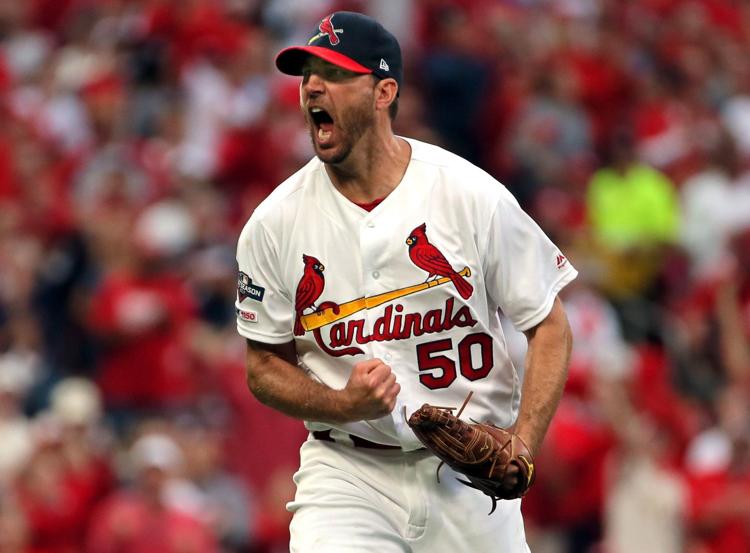 Atlanta Braves vs St. Louis Cardinals, Game 3 NLDS in St. Louis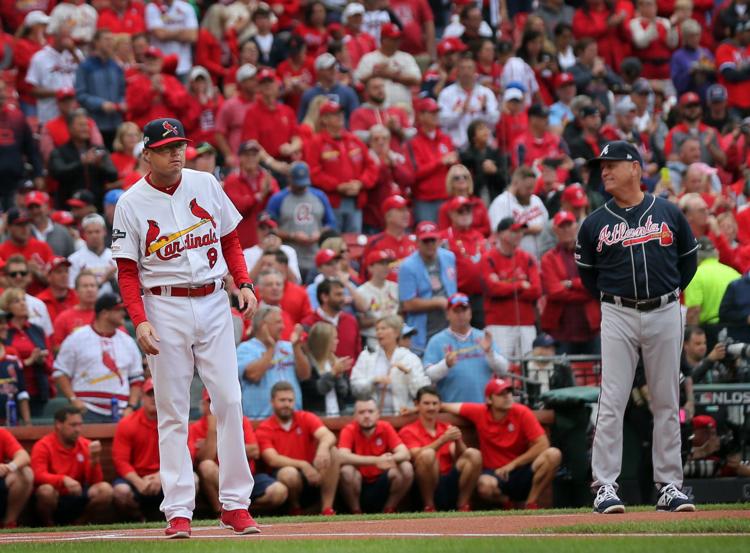 Atlanta Braves vs St. Louis Cardinals, Game 3 NLDS in St. Louis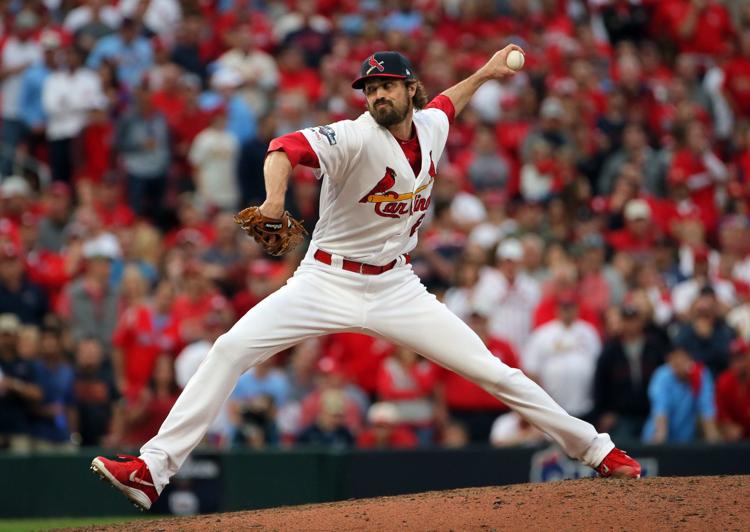 Braves take NLDS lead with 3-1 victory over Cardinals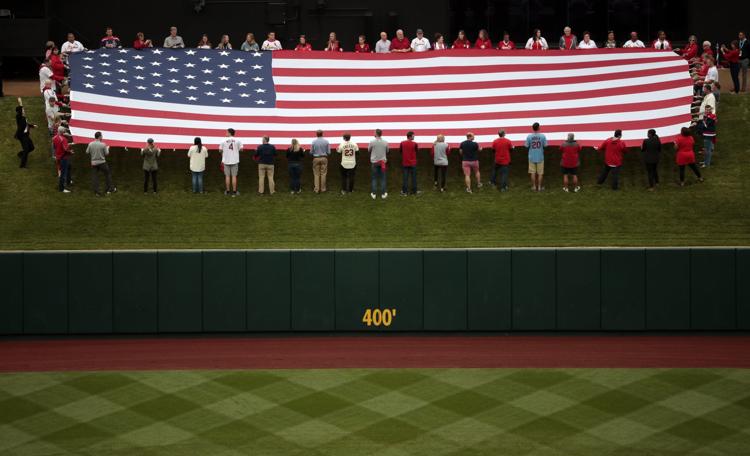 Braves take NLDS lead with 3-1 victory over Cardinals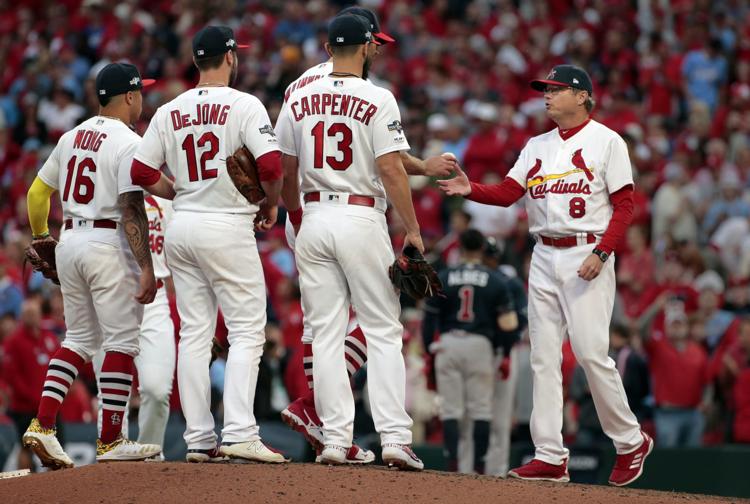 Braves take NLDS lead with 3-1 victory over Cardinals