They hugged and hugged and hugged, the squeezes squeezing out tears.
There were Patrick Maroon and his brother, Jordan Binnington and his father, Tom Stillman and an equipment guy, Kelly Chase and a cop, Colton Parayko and 11-year-old Laila Anderson — who's fighting a rare disease and put Colton's gift, a CONFERENCE CHAMPS hat, upon her bald head.
"My dream is coming true," Laila exclaimed. "We're so close."
At 9:35 p.m. Tuesday, the fans inside Enterprise Center experienced a deafening delirium and it was glorious. For the first time since 1970, the Blues will play in the Stanley Cup finals.
For anyone in St. Louis under age 49, it's a never-felt-it feeling. This was an emotion unlocked. You've experienced amazing, one-of-a-kind moments and different stages in your life. Earning your driver's license, graduating from high school, getting married. And now, you can refer to that feeling from Tuesday — the time you felt something you never felt before as a Blues fan, that all-encompassing bliss, that unwavering, irreversible feeling.
The Blues will play the Boston Bruins for the Stanley Cup.
"I don't know if I cried that much when I actually won," said Brett Hull, the greatest Blue, who won his first Stanley Cup with Dallas. "And we still haven't won anything yet. But it's so exciting for this franchise and this city and the fans. . . .
"The way they were playing (in Game 5), it was like there was no chance we were going to lose (Game 6). I saw (the team owner) Mr. Stillman before the game, and I was like: 'Are you OK?' He looked like he was scared to death. I go: 'Tom, don't worry! We have no chance of losing.'
"It was after the clock hit zero when, all of a sudden, the flood of emotions came. I saw Bob Plager and was like: 'Oh my God!' And I watched Kelly Chase out here crying."
The last day the Blues were in a Stanley Cup finals game, May 10, 1970, Bobby Orr scored and soared above the ice.
Only four times since then had the Blues even advanced to the conference finals. And now, finally, the Stanley Cup finals.
"It's so special to be able to do this in this town," said forward Alexander Steen, the longest-tenure current Blues player. "I don't think people outside this city understand what a community we have here. It's very special."
Some folks might compare the Blues' fan base to the long-suffering followers of the Detroit Lions or Cleveland Indians, or those even of the Chicago Cubs before they ended their drought in 2016. However, here's the thing about the Blues — those other teams have gone through long droughts where, very early in the season, it was known that the team was bad. But the Blues often have been, at least, pretty good.
The longest stretch they have gone without making the playoffs is three years. They had a streak in which they made the postseason tournament every year for a quarter-century! Yet, not once in that span did they advance to the finals. An annual tease, annual tempting, annual torture. If you're picking your poison, that might be more brutal than being a fan of a hopeless loser for long stretches in numerous generations.
And, of course, this particular season was an emotional whirlwind, not one for the weak.
On January 2, the St. Louis Blues had the fewest points in the National Hockey League.
Asked when he truly thought they could turn this thing around, defenseman Jay Bouwmeester said: "Honestly, probably not until that streak and we won 10 games. Before that, you're looking at the standings and are like, 'Man, we've got to jump over a lot of teams. Unless we do something like (a crazy winning streak), it's not going to happen.' And when we did, we kind of got closer and then we were playing good. You're like, 'OK, we're playing good and we have a lot of division games to play. Maybe we can make the playoffs.' But up until that point, we might have been playing better, but the reality was — if we didn't win all those games, we just weren't going to catch up."
And the next matchup couldn't be sweeter. Of course, if the Blues had matched up with the Carolina Hurricanes, in whatever city those guys are in, it would've been quite a big deal. But there's something almost ceremonial about the possibility of St. Louis beating Boston to win its first Stanley Cup.
The Bruins, an "original six" team, were the opponent in the Blues' most-recent Stanley Cup finals. The NBA's St. Louis Hawks won their only championship in 1958, when Bob Pettit and the boys beat the Boston Celtics. The St. Louis Rams lost Super Bowl XXXVI to the New England Patriots. And the St. Louis Cardinals have had numerous World Series battles with the Boston Red Sox.
Seemingly each generation of Cards fans have faced the Red Sox in the fall classic. In 1946, the Cards won on the famed "Mad Dash" by Enos Slaughter; in 1967, Bob Gibson and "El Birdos" won it all; in 2004, the Cards were an amazing team, but the Red Sox made history and won it all; in 2013, David Ortiz and Boston broke St. Louis hearts, yet again.
A couple stars of that 2013 team — Yadier Molina and Adam Wainwright — were among the fans Tuesday at Enterprise Center. During Game 6, the ballplayers were interviewed on the jumbotron. "Waino" yelled into the microphone: "We want to see a Stanley Cup finals come to St. Louis!"
Well, it's actually happening.
Blues compete for conference title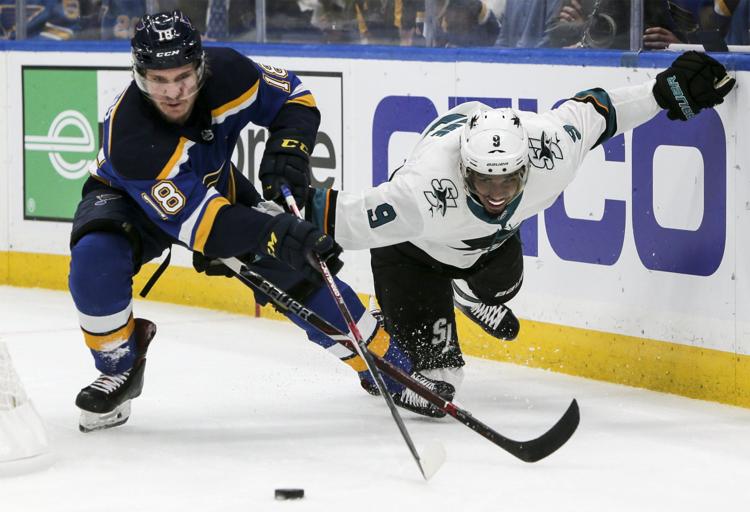 Blues compete for conference title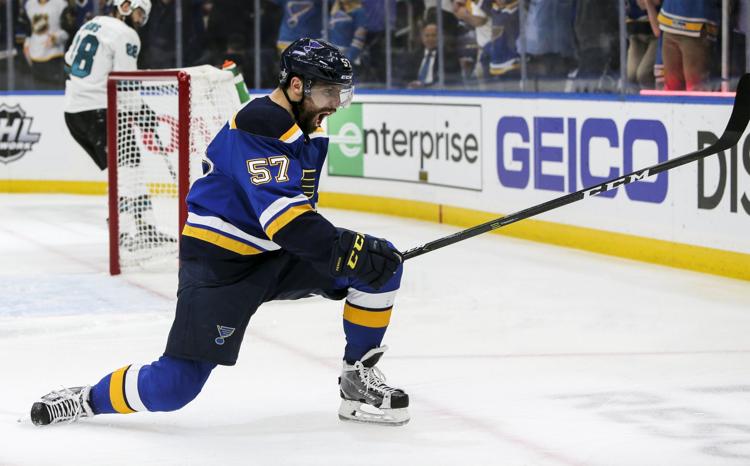 Blues vs Sharks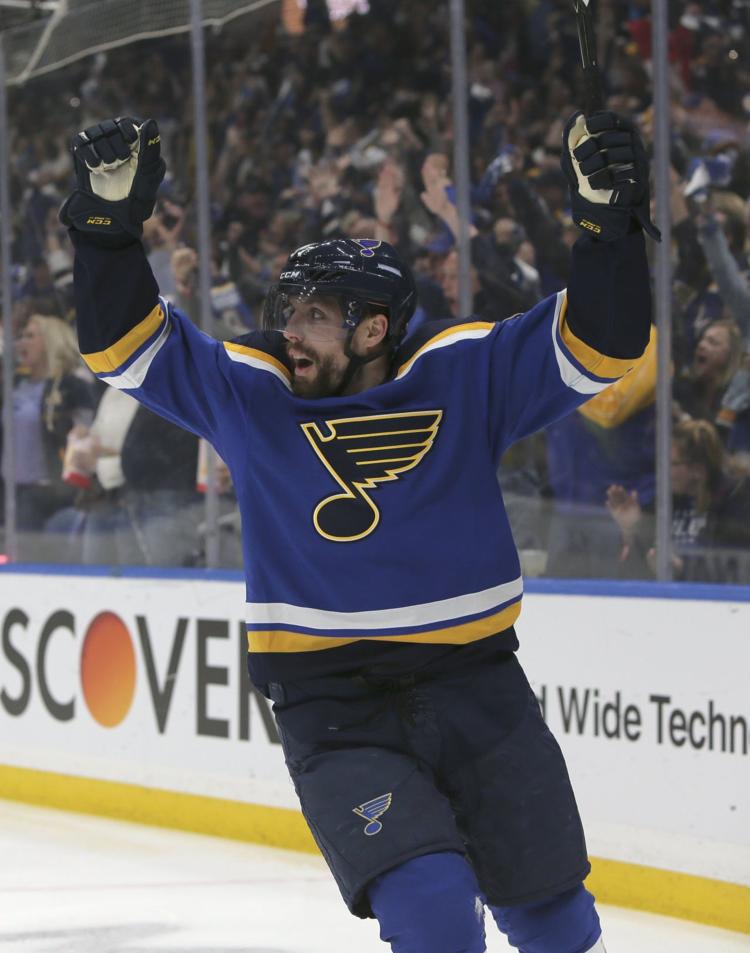 Blues compete for conference title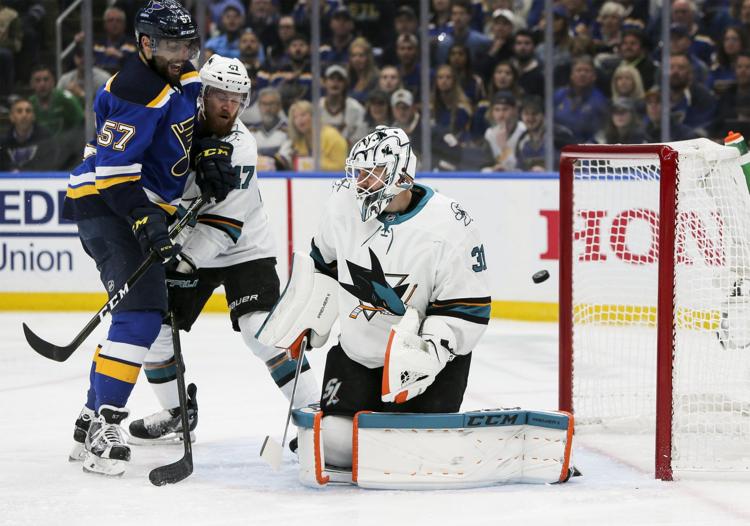 Blues compete for conference title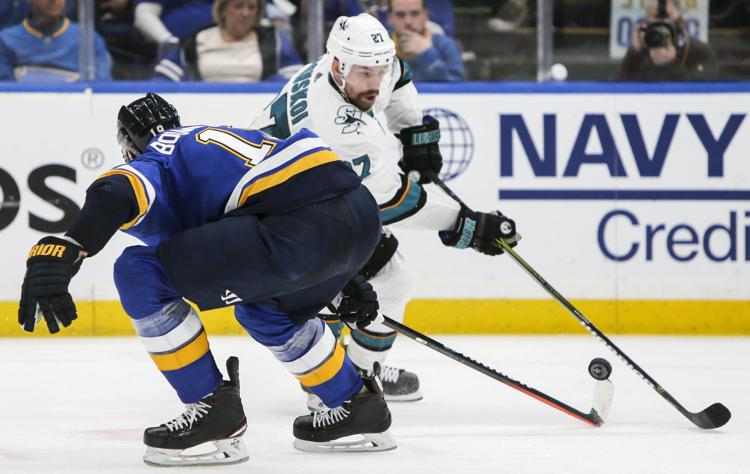 Blues compete for conference title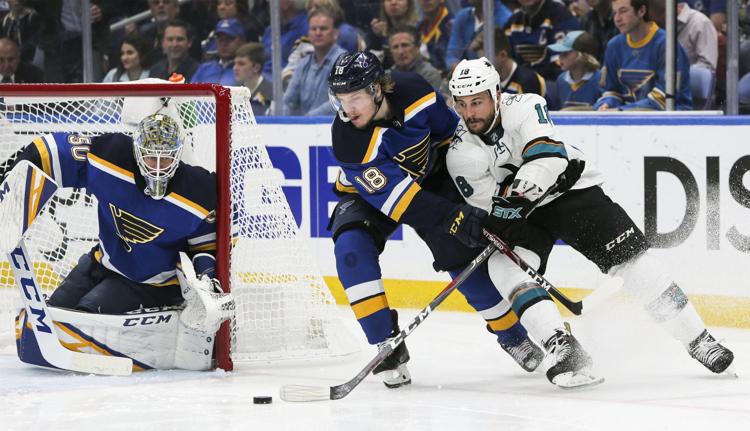 Blues compete for conference title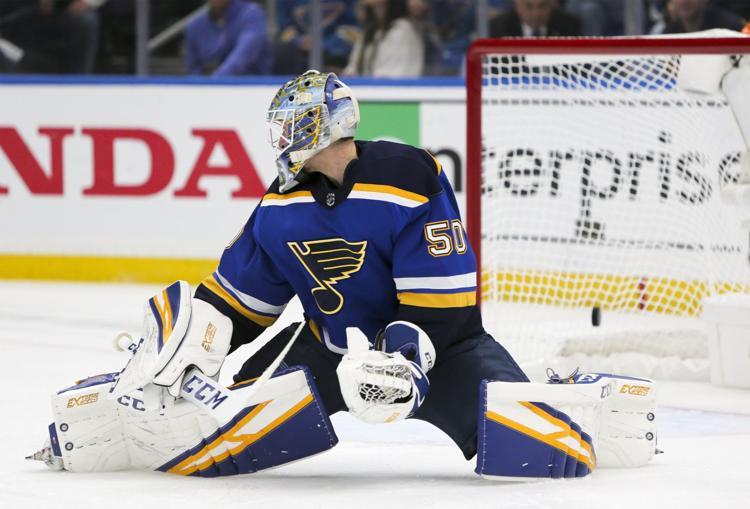 Blues compete for conference title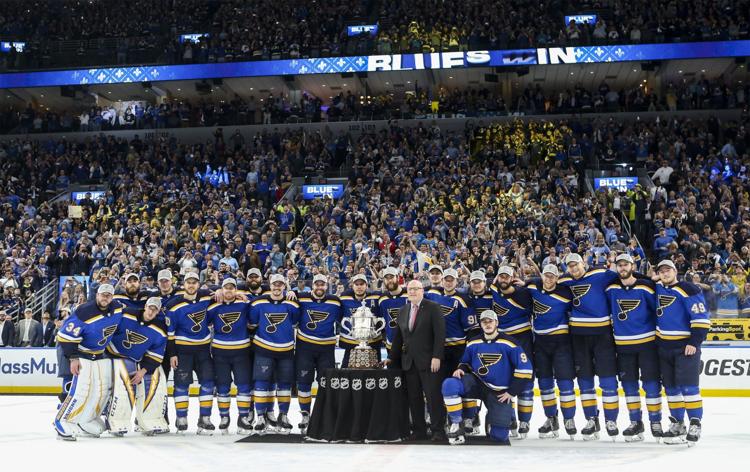 Blues compete for conference title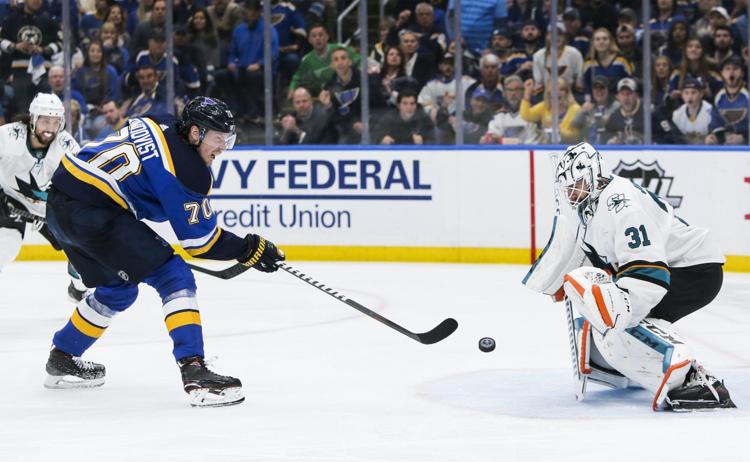 Blues compete for conference title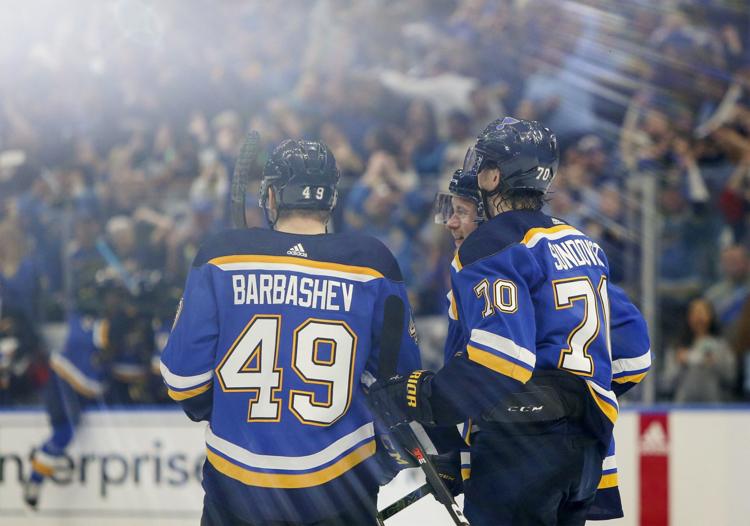 Blues compete for conference title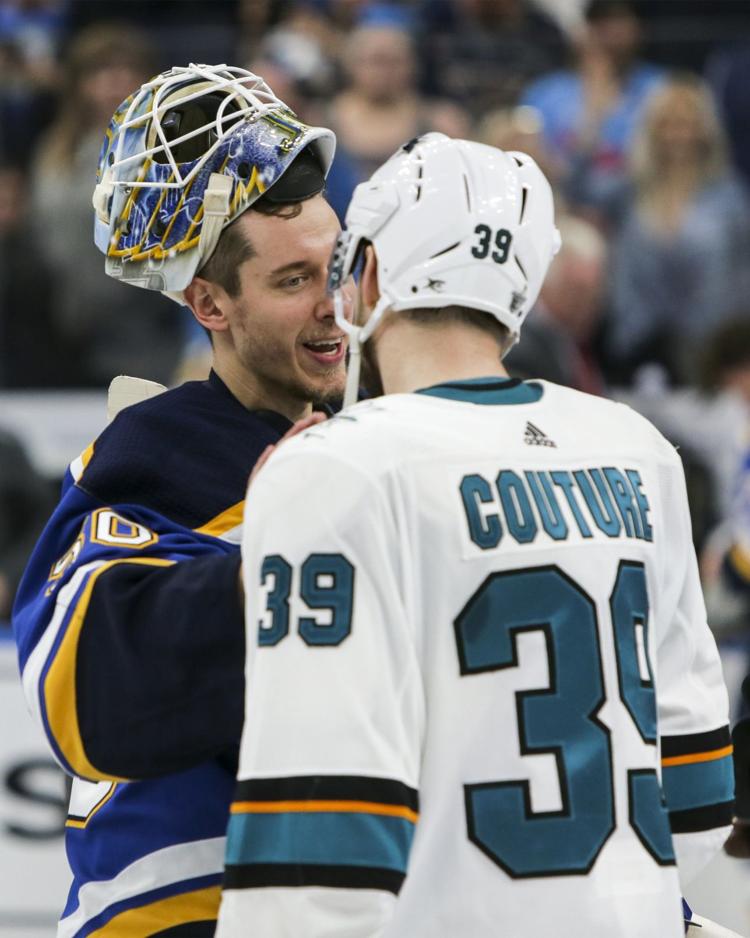 Blues compete for conference title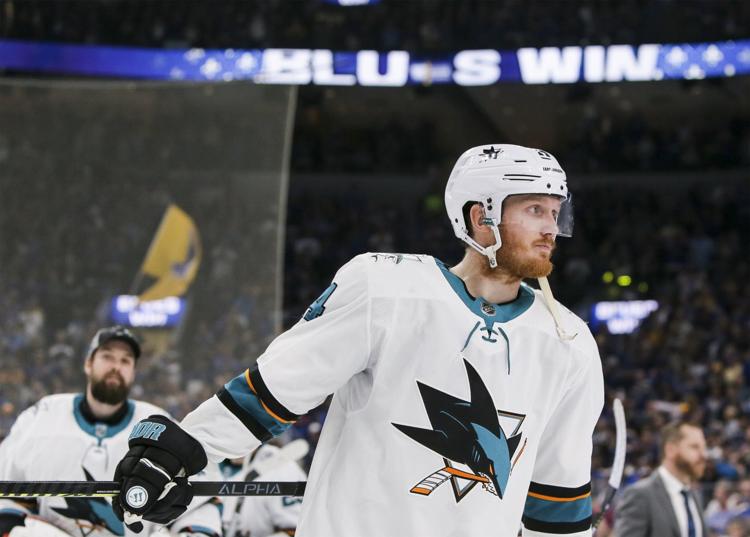 Blues compete for conference title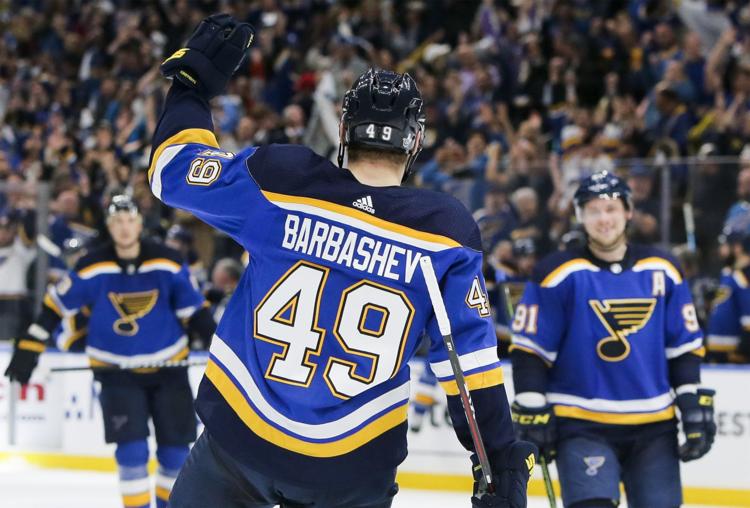 Blues and Sharks go for broke in game 6 of the semifinals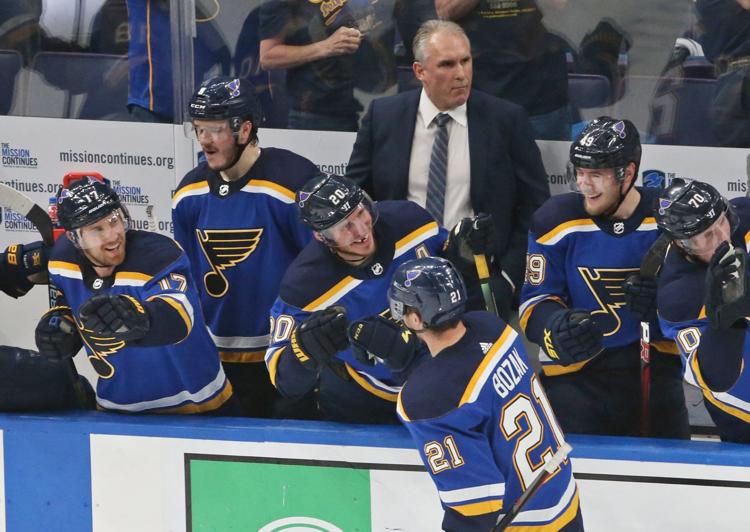 Blues and Sharks go for broke in game 6 of the semifinals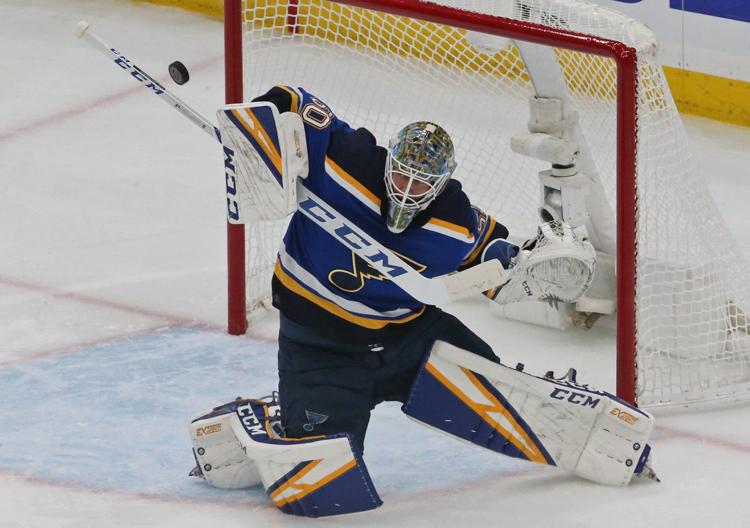 Blues and Sharks go for broke in game 6 of the semifinals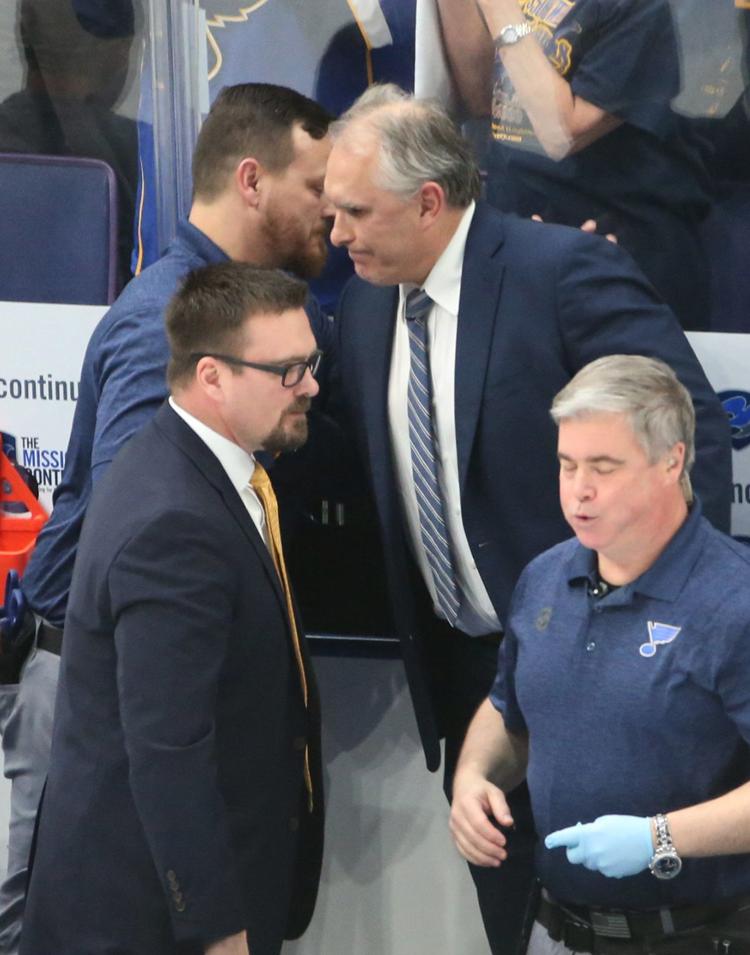 Blues and Sharks go for broke in game 6 of the semifinals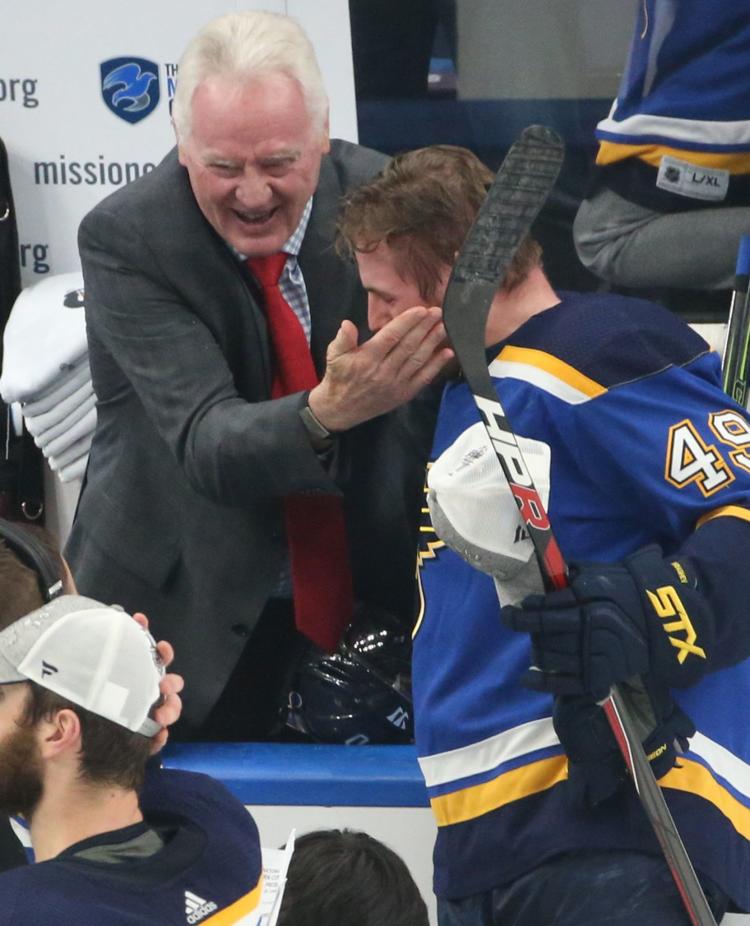 Blues and Sharks go for broke in game 6 of the semifinals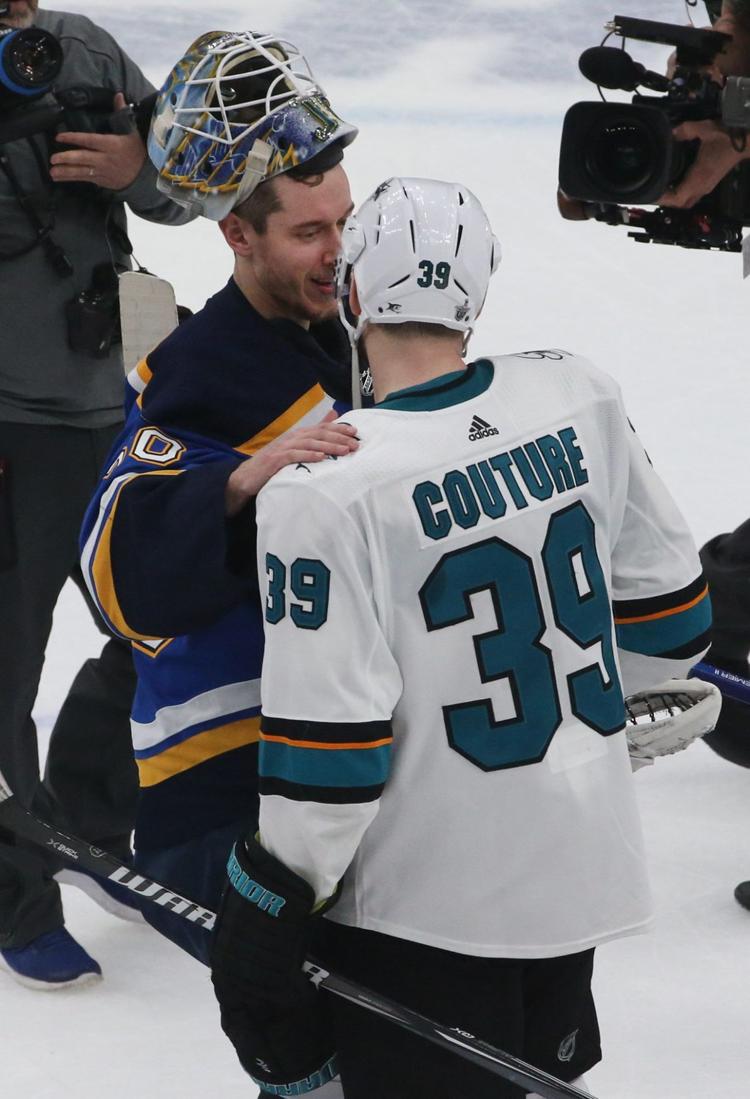 Blues and Sharks go for broke in game 6 of the semifinals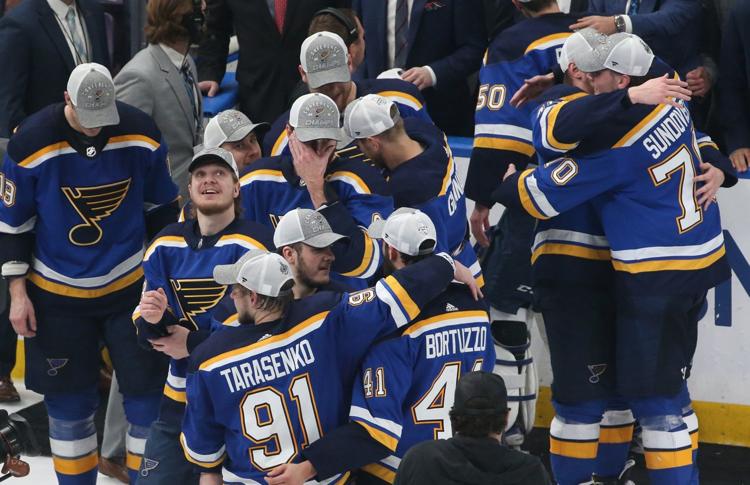 Blues and Sharks go for broke in game 6 of the semifinals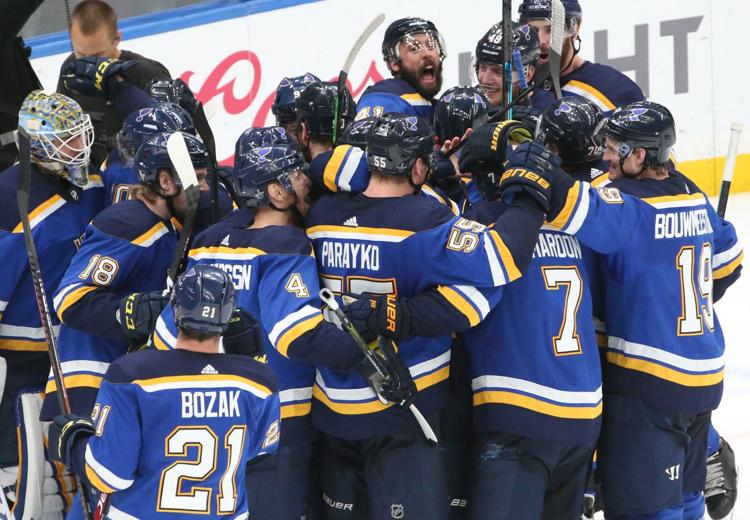 Blues and Sharks go for broke in game 6 of the semifinals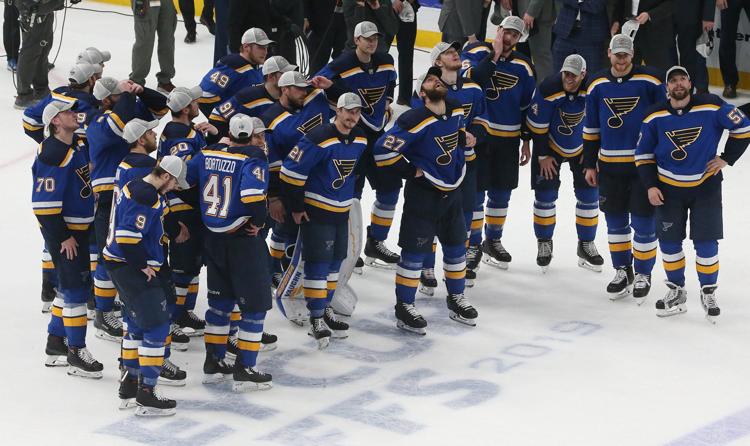 Blues and Sharks go for broke in game 6 of the semifinals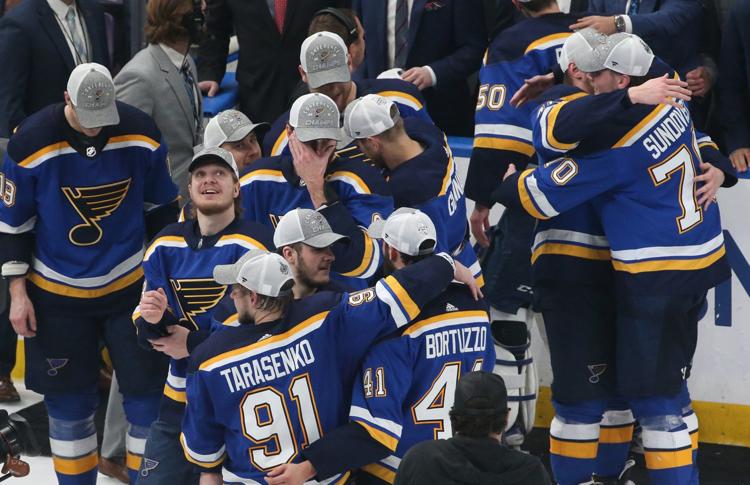 Blues and Sharks go for broke in game 6 of the semifinals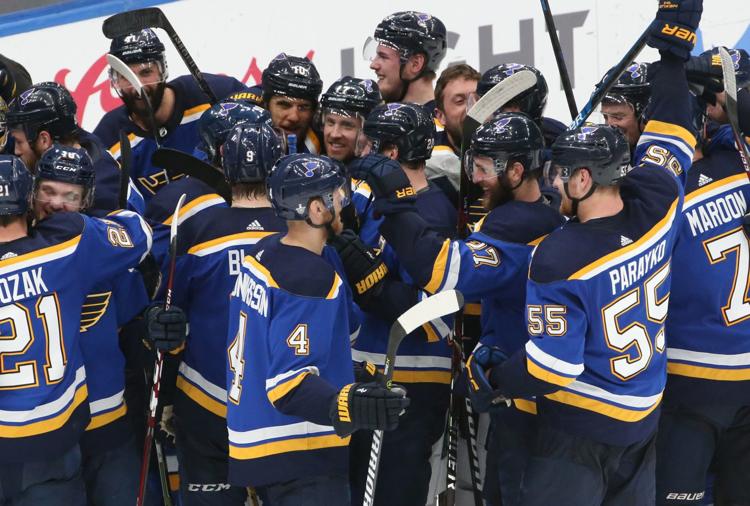 Blues and Sharks go for broke in game 6 of the semifinals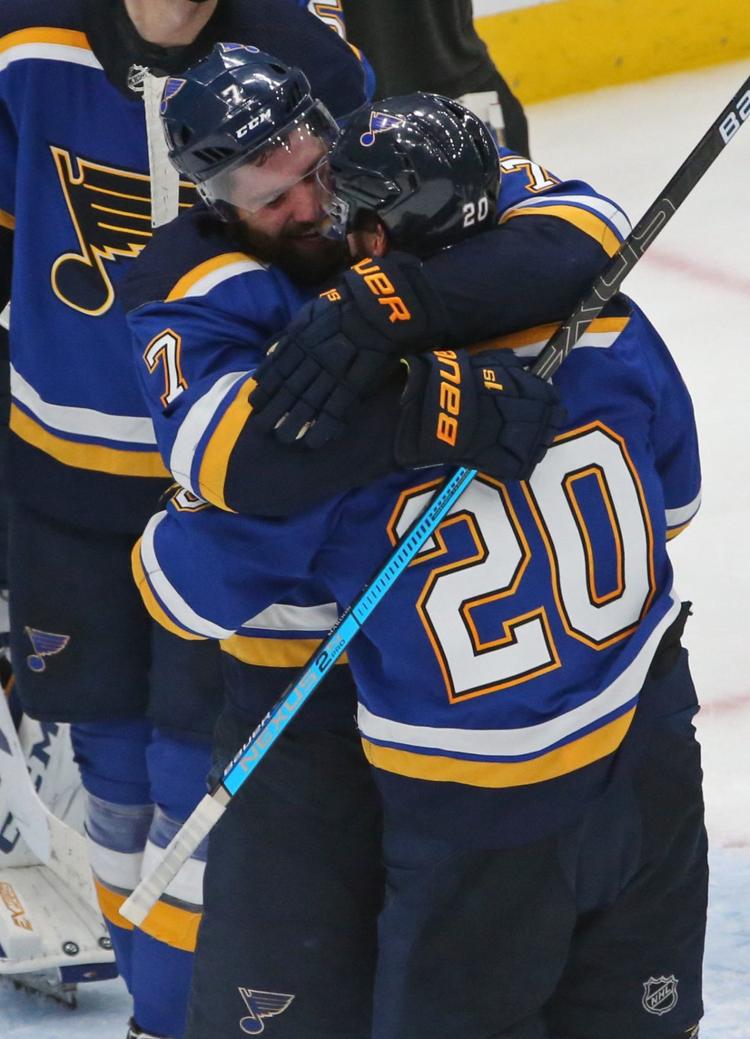 Blues and Sharks go for broke in game 6 of the semifinals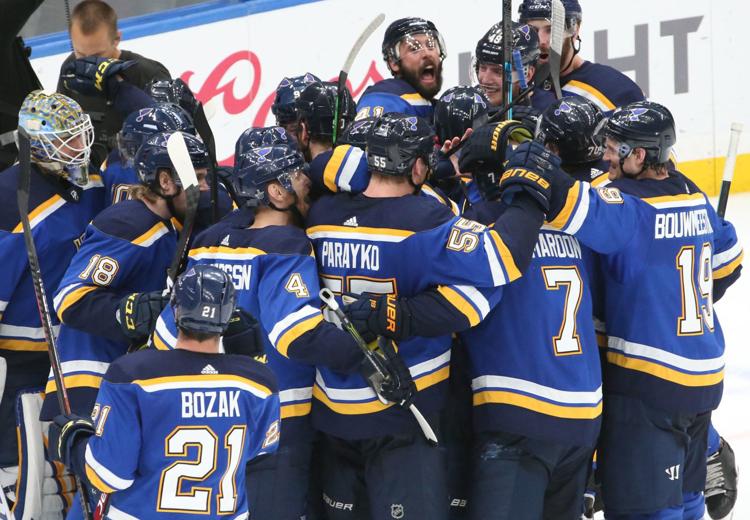 Blues and Sharks go for broke in game 6 of the semifinals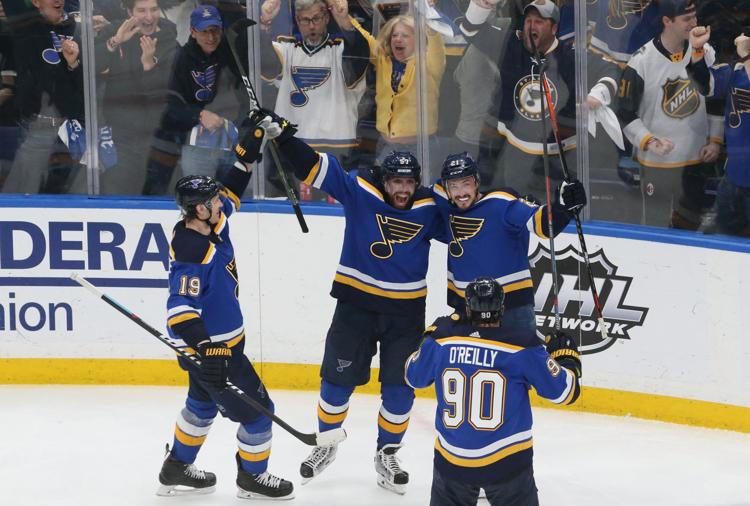 Blues and Sharks go for broke in game 6 of the semifinals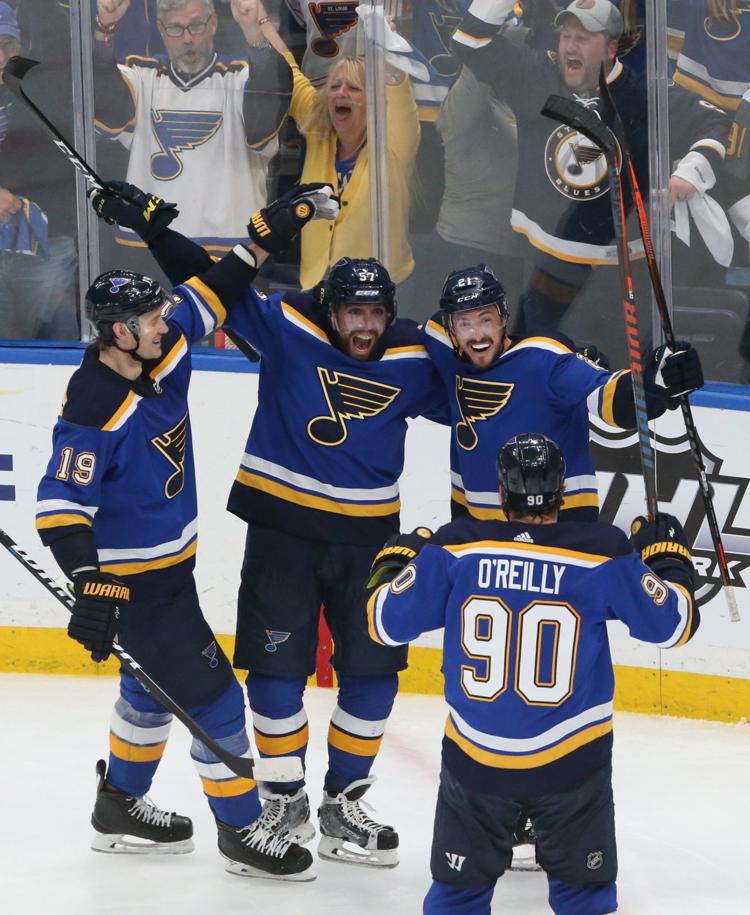 Blues and Sharks go for broke in game 6 of the semifinals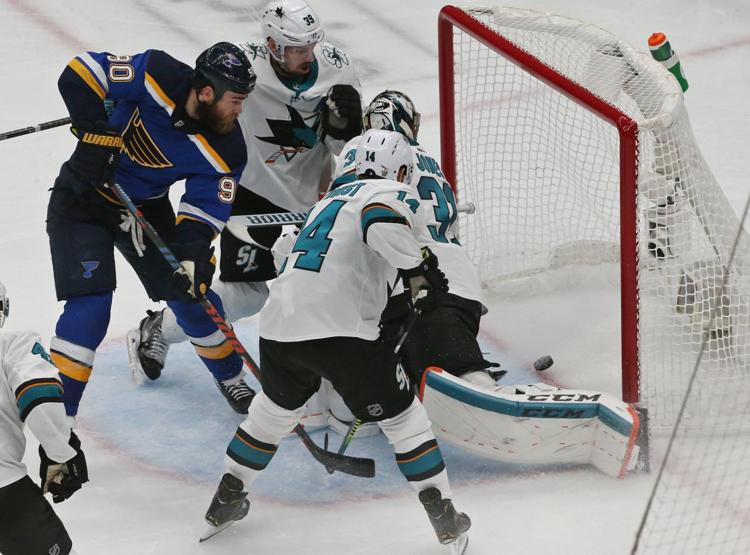 Blues and Sharks go for broke in game 6 of the semifinals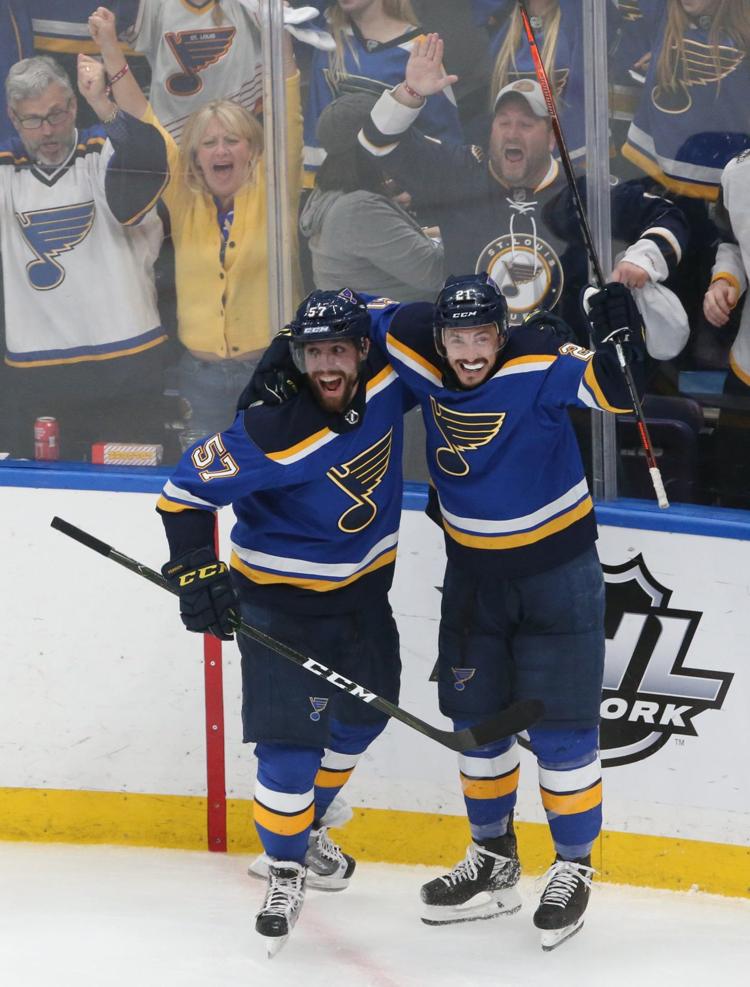 Blues and Sharks go for broke in game 6 of the semifinals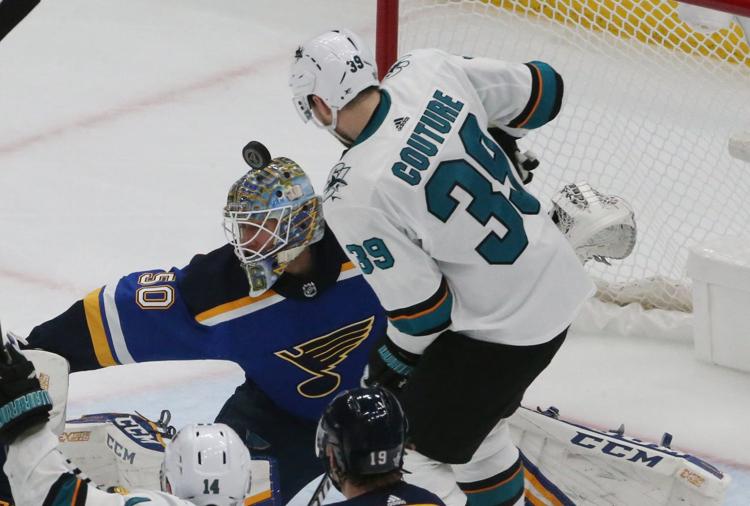 Blues and Sharks go for broke in game 6 of the semifinals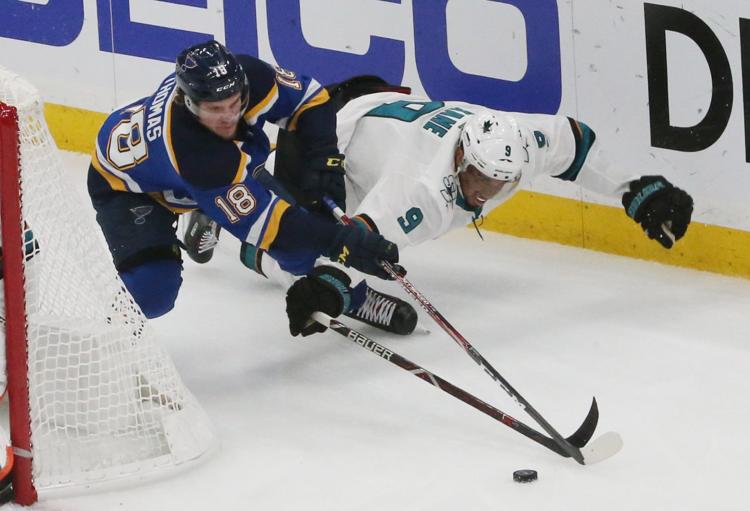 Blues and Sharks go for broke in game 6 of the semifinals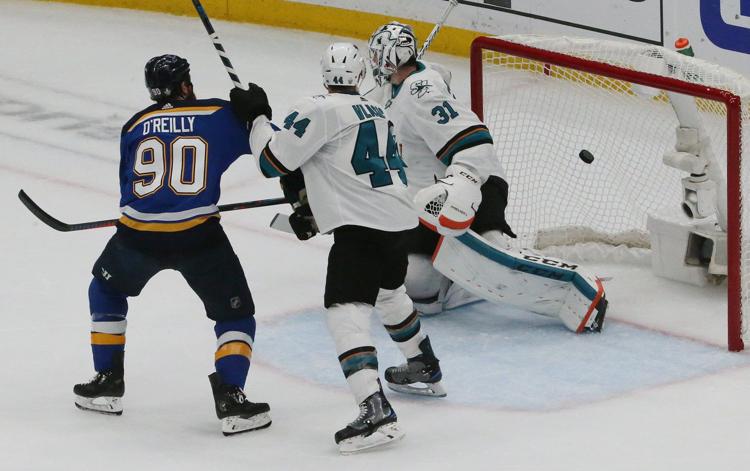 Blues and Sharks go for broke in game 6 of the semifinals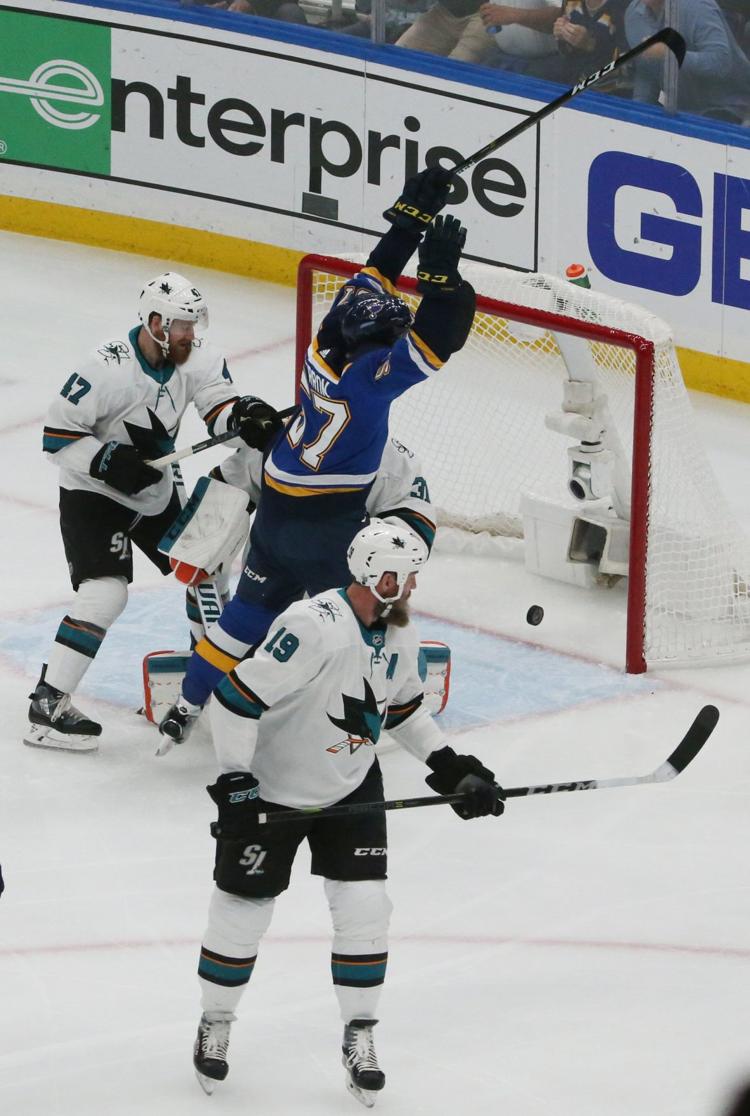 Blues and Sharks go for broke in game 6 of the semifinals
Blues and Sharks go for broke in game 6 of the semifinals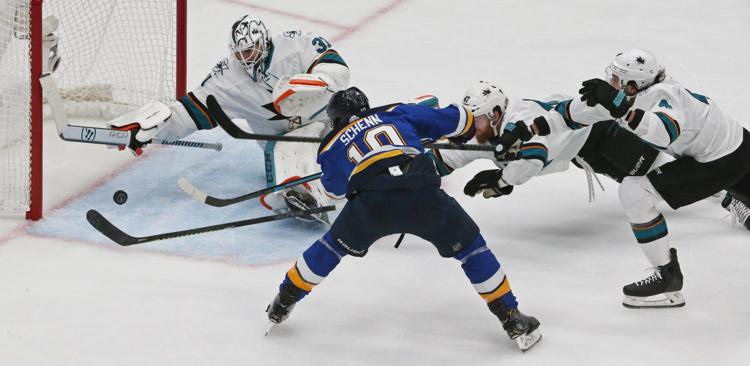 Blues and Sharks go for broke in game 6 of the semifinals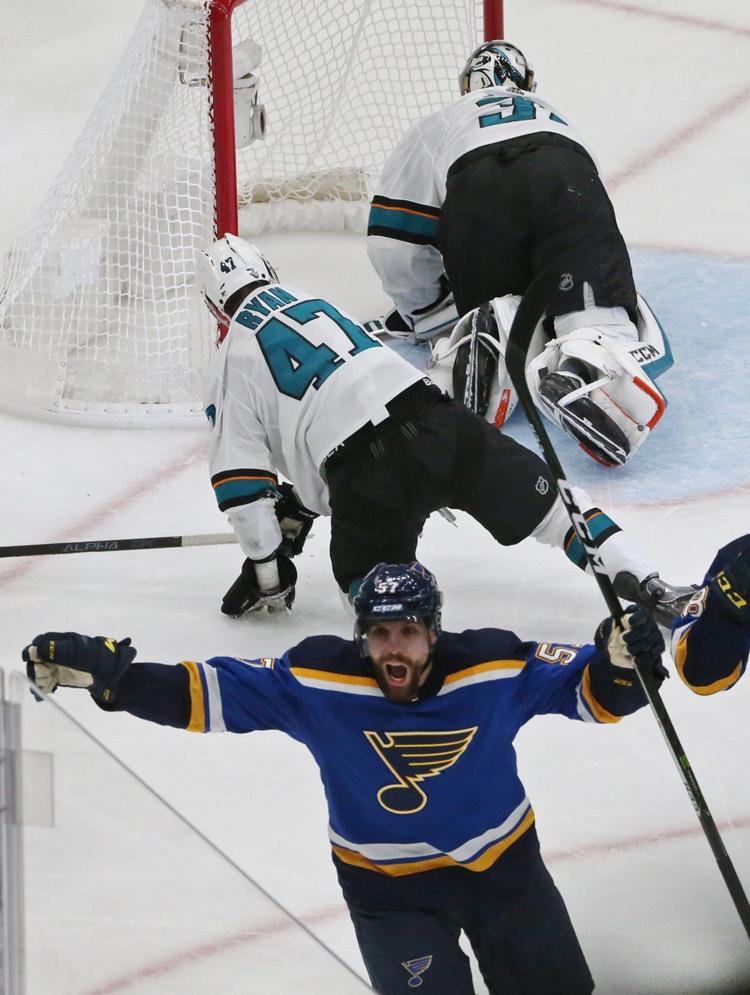 Blues and Sharks go for broke in game 6 of the semifinals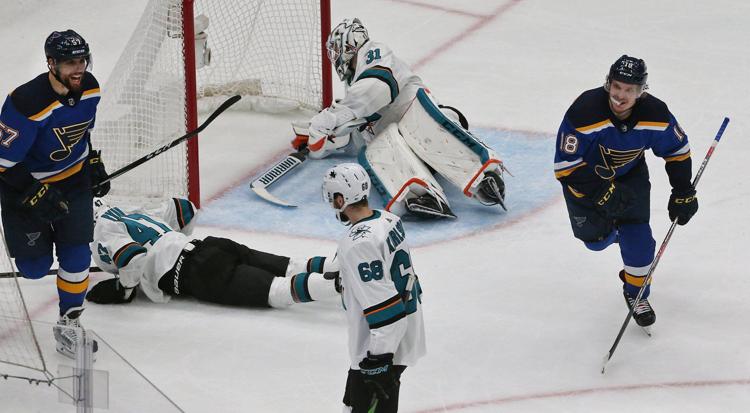 Blues vs. Sharks Game 6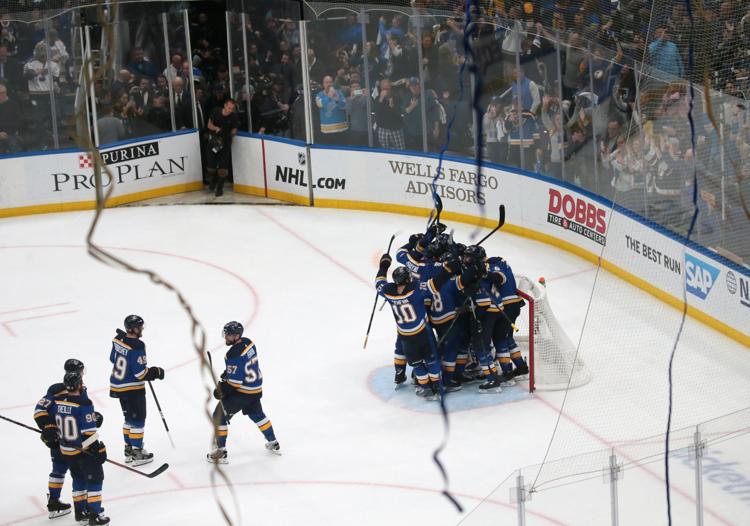 Blues vs. Sharks Game 6
Blues vs. Sharks Game 6
Blues vs. Sharks Game 6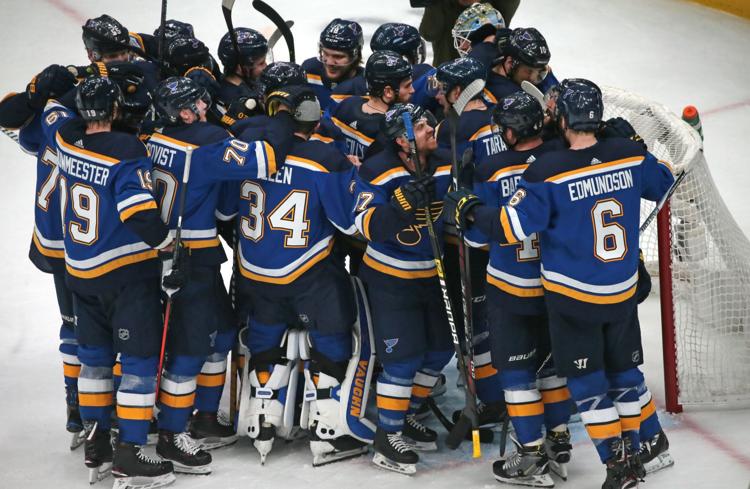 Blues vs. Sharks Game 6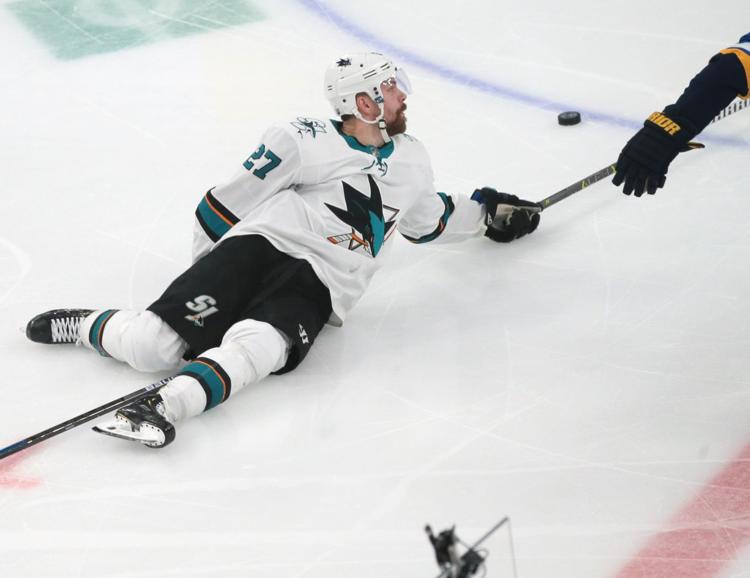 Blues vs. Sharks Game 6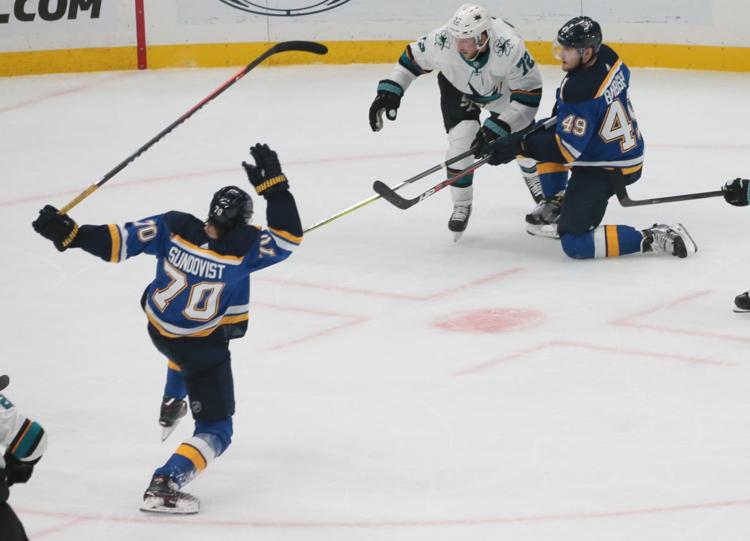 Blues vs. Sharks Game 6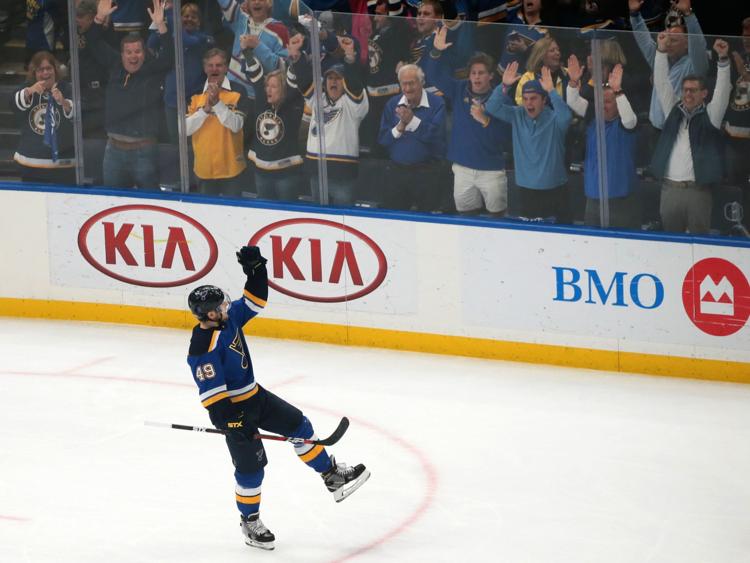 Blues vs. Sharks Game 6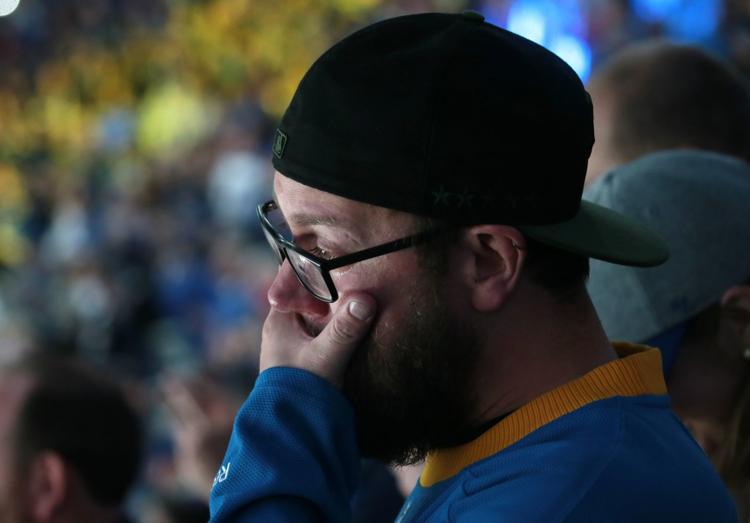 Blues vs. Sharks Game 6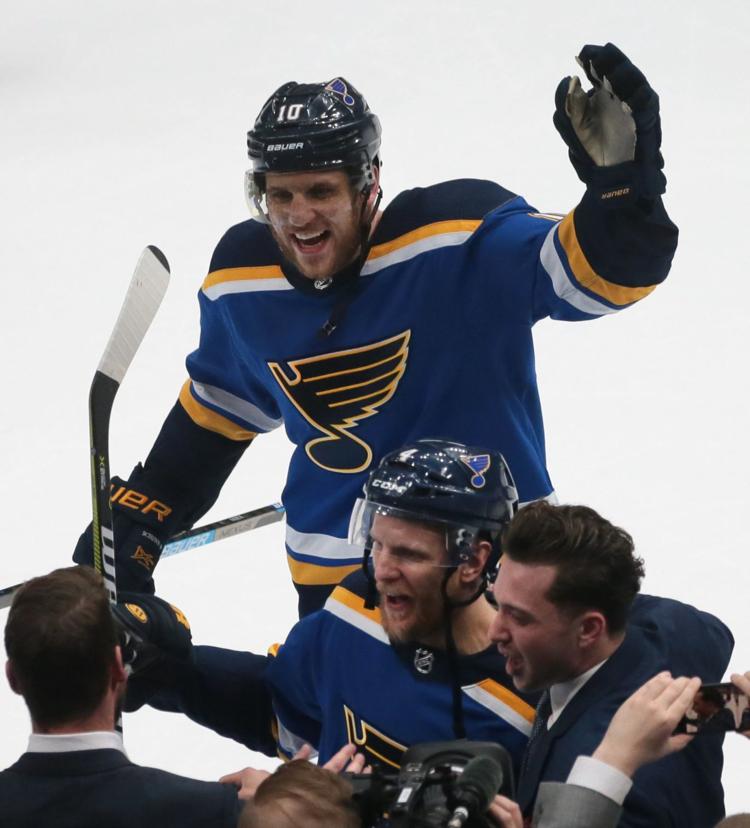 Blues vs. Sharks Game 6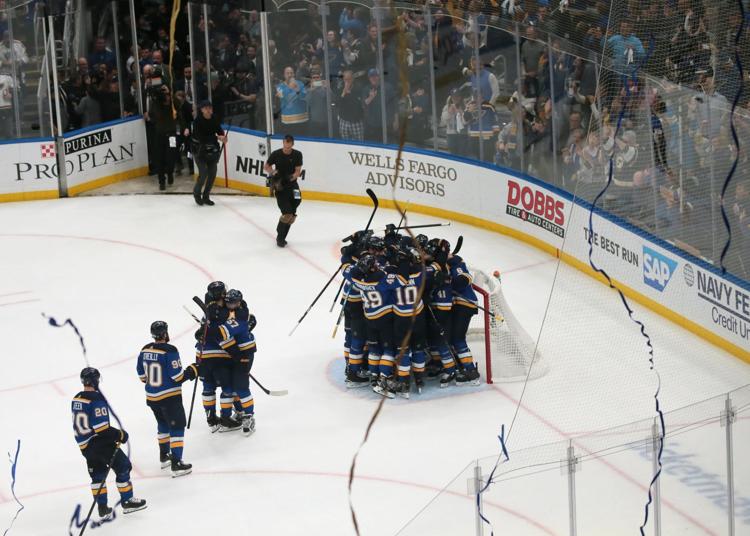 Blues vs. Sharks Game 6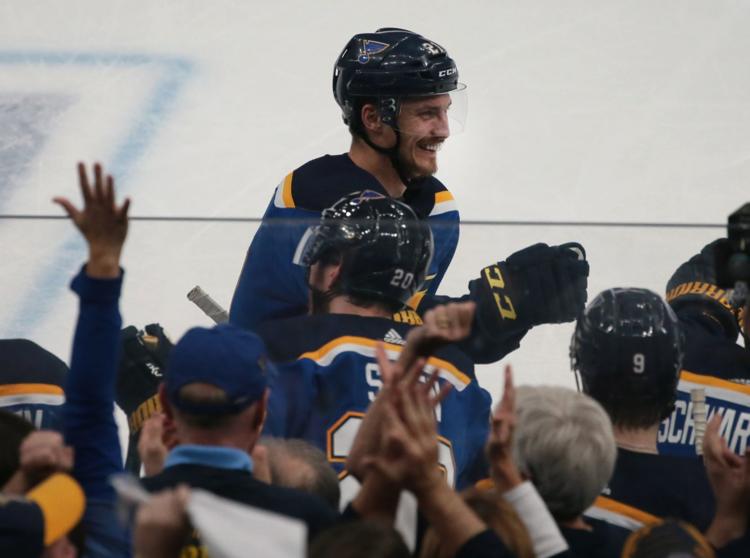 Blues vs. Sharks Game 6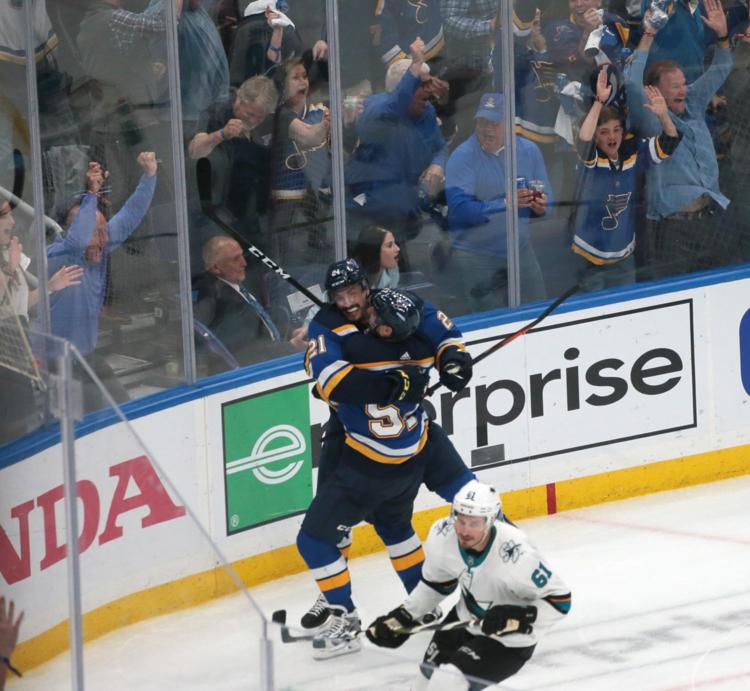 Blues vs. Sharks Game 6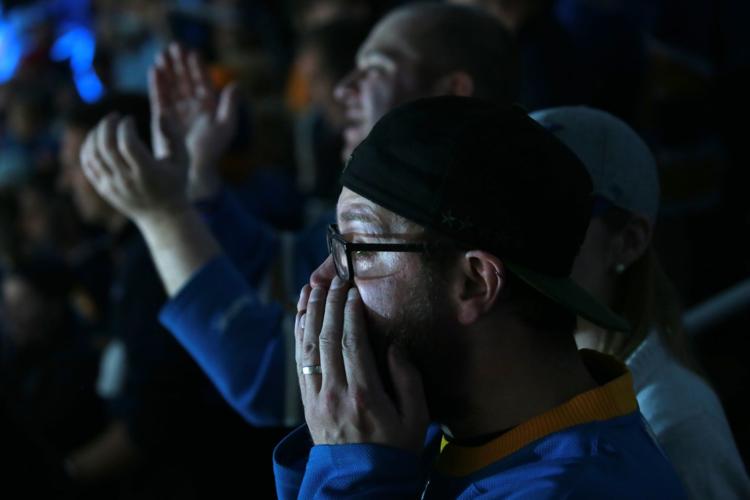 Blues vs. Sharks Game 6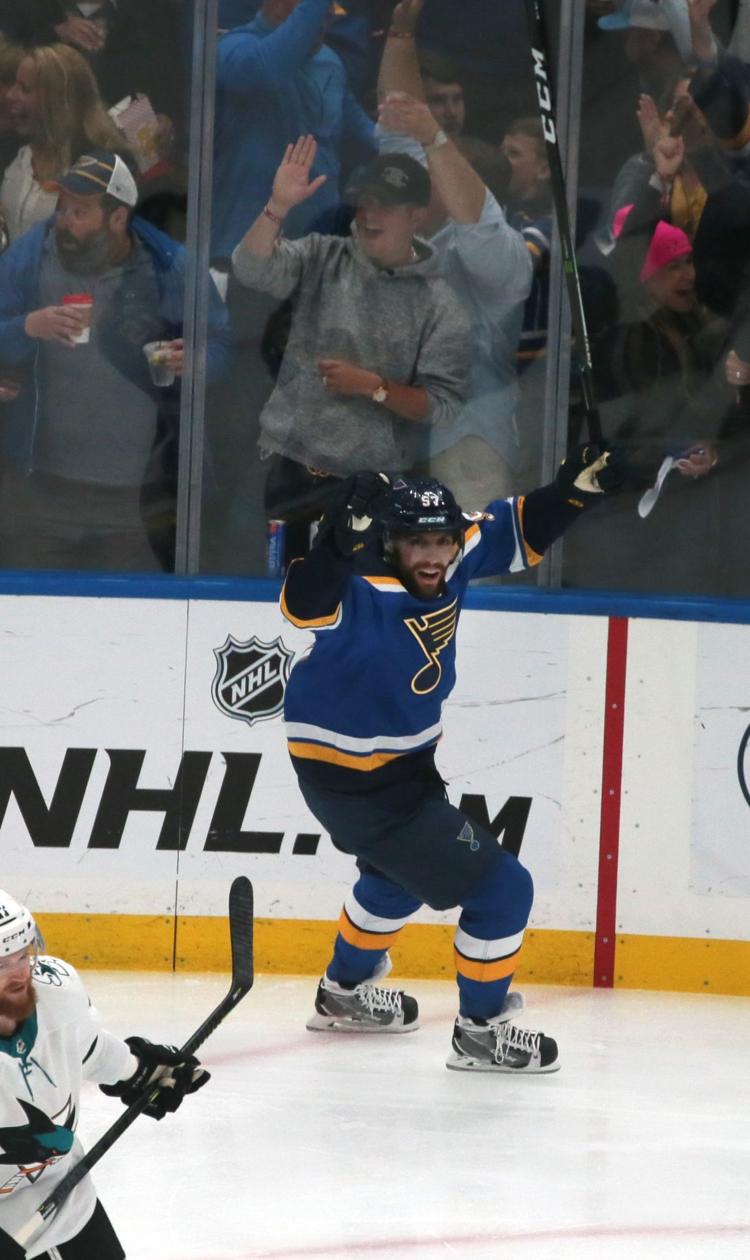 Blues vs. Sharks Game 6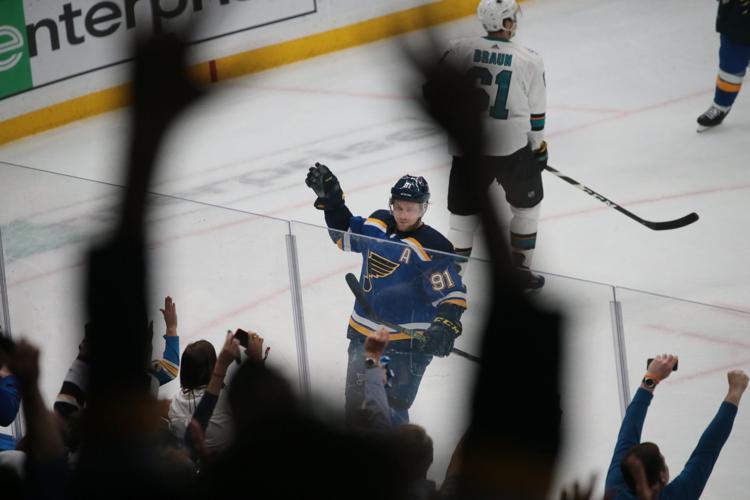 Blues vs. Sharks Game 6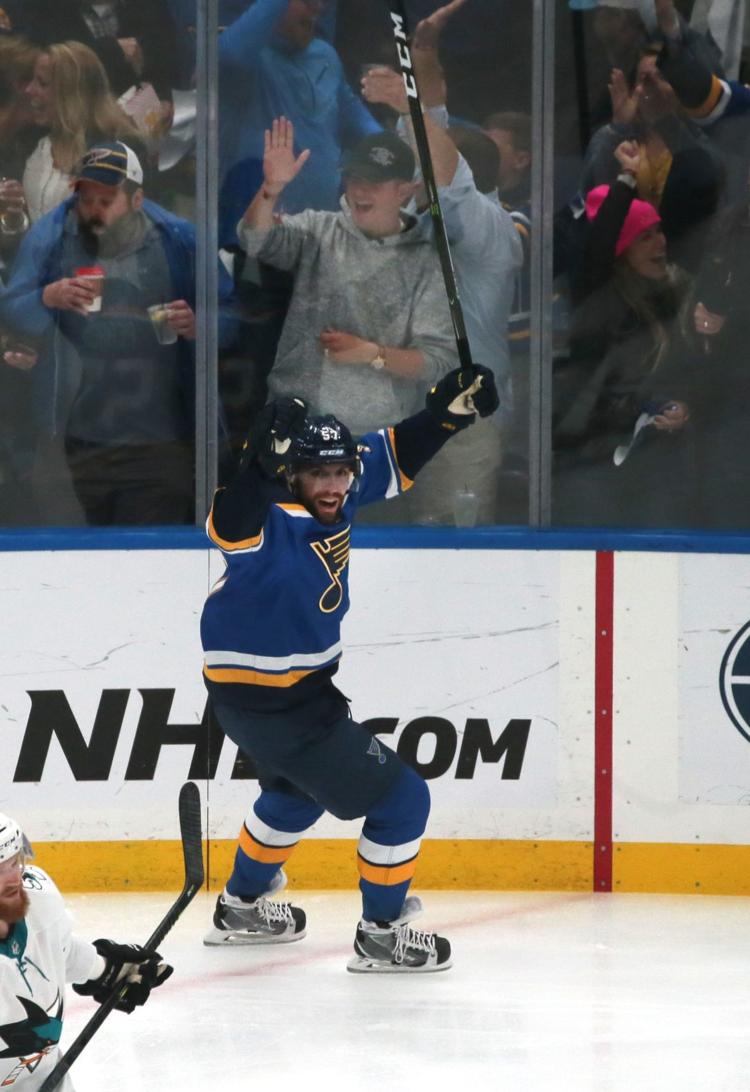 Blues V Sharks Game 6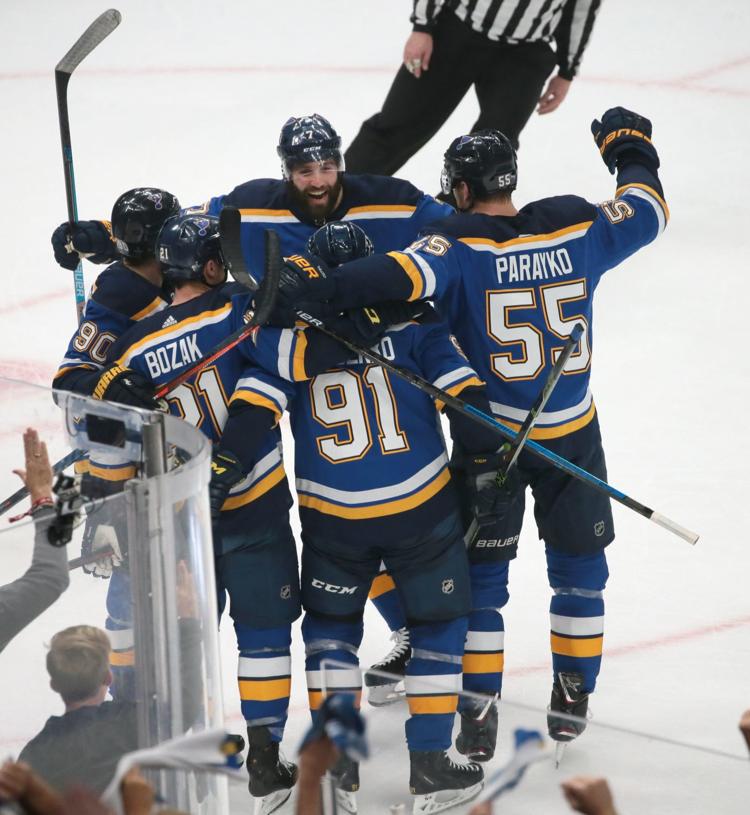 Blues and Sharks go for broke in game 6 of the semifinals
Blues and Sharks go for broke in game 6 of the semifinals