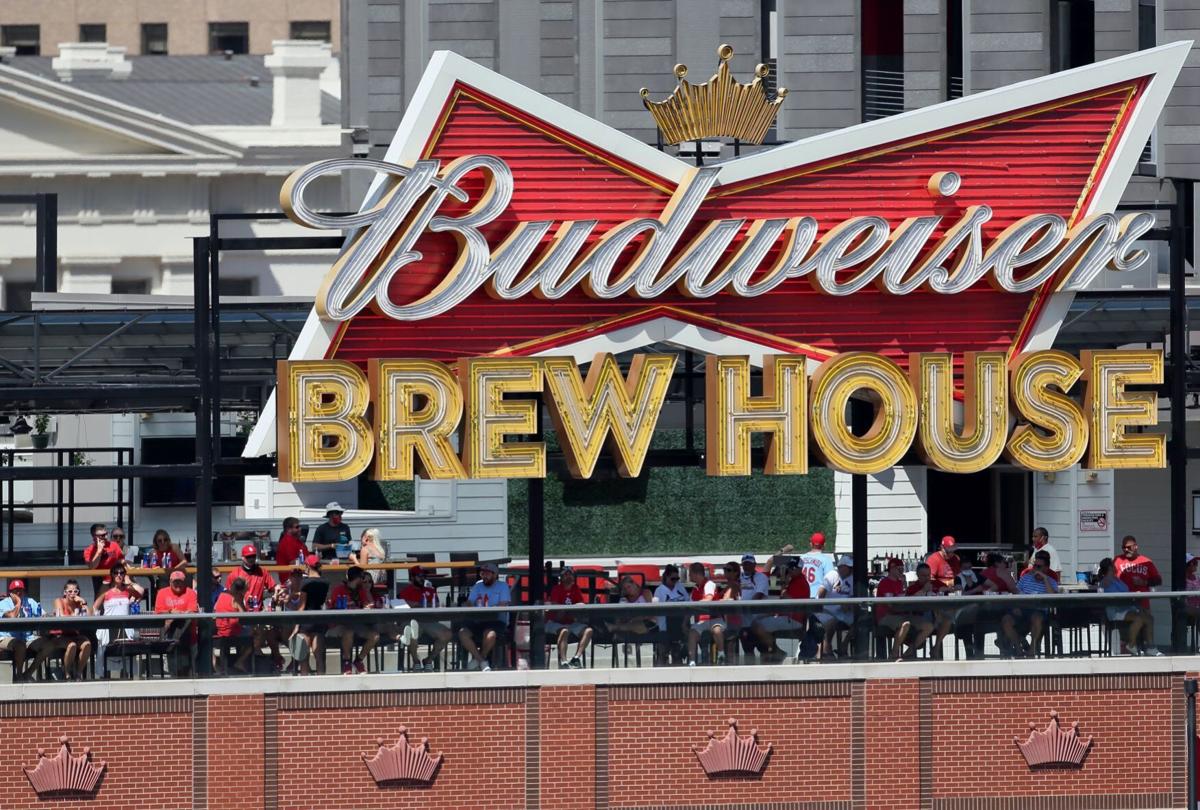 In our COVID-19 country of 2020, the St. Louis Cardinals really are a microcosm of St. Louis.
You've got a lot of people dedicated to being safe during the pandemic, but a handful of people got careless — and maybe didn't even think they were doing anything that bad — and it negatively affected the whole team.
And just like in St. Louis, there are a range of emotions, unanswered questions and an uncertainty of how it will all end.
As of Saturday night, three players and one staff member tested positive for COVID-19, as announced by president of baseball operations John Mozeliak. One more player and three more staff members had inconclusive testing. The team's weekend series at Milwaukee was postponed, and now the Cardinals will play four games in three days at Detroit beginning Tuesday.
A major question is — how did this happen? With all the testing and pestering about being safe, how did someone with the Cardinals contract COVID-19?
"I think it's incredible how people are just like looking to find this answer, as if to create this blame game," Mozeliak said in a Saturday night Zoom call with reporters. "And so I find that rather sickening and annoying. We're in the pandemic, the likelihood of where someone could have gotten this could be anywhere from a grocery store, to a bar, and everywhere in between. But trying to determine that I don't think is very helpful. And even if I knew, I probably would not say publicly. I wouldn't want somebody brandished with that label."
But there is frustration, which leads to speculation. Did someone selfishly do something irresponsible that jeopardized the health and safety of the team? We do know how seriously the Cardinals veterans are taking this. Remember this quote from Adam Wainwright, in regards to an early July team meeting?
"The message (of the meeting) was: 'Listen, if we see ya'll stepping out of line, we're going to let you know about it real quick,'" Wainwright said. "'Because there's no room for selfishness right now during this part of the season, where everything has to go just perfect for us to play.'
"There's a lot at stake, a lot of livelihoods at stake and a lot of enjoyment at stake for fans who are going to watch. There are a lot of people who have stuff riding on what we're doing. It's very important that we talk about being careful, being safe, controlling what we can control and not going too crazy. For three months. We're talking about three months. After three months, we can't dictate what you're doing anymore. But for three months, we need everybody to kind of be good soldiers."
But just like in our city, you have a variety of opinions for what it means to be a good soldier during a pandemic.
As for the Cardinals, you've got some players cooped up in their hotel rooms, tweeting photos of the Milwaukee skyline from afar, and you've got other players gallivanting in recent days, some posting photos on social media of fishing or golf outings. But you can still be social and socially distant, if done carefully and cautiously.
But all it takes is one person pushing a boundary.
You're only as strong as your weakest link.
And so, we still have COVID-19 spreading across our city, state and country. And Major League Baseball has it in the National League Central and the National League East. Mozeliak sounded optimistic that the Cardinals will survive this. That the players are asymptomatic. That the team will continue to play ball once in Detroit.
But already, one has to wonder the effects the positive tests will have on the team. The players meticulously prepare their bodies to play baseball every day — or to start games every fifth day — and now they've been off the field for a couple days … and will be again for a couple of days. And it's not like many of the Cardinals were in a hitting groove to begin with. There could be ramifications of these positive COVID tests on many players who tested negative.
But at least, as for now, it doesn't appear that the Cardinals will be known as the team that ended the 2020 Major League Baseball season.
But one has to wonder if some team will be?
October has never seemed so far away. September, for that matter.
As I wrote in this column space in July: The toughest opponent in baseball, it seems, is temptation.
And in baseball, just like in society, you've got people who are mad and people who are scared and people who are worried and people who are just tired.
And it all comes back to accountability of everyone. It was another Cardinal veteran, Andrew Miller, who said in July: "If this is going to work, if Major League Baseball is going to have a season, it's because players have been responsible. And staff. … The responsibility part — if guys don't take that seriously, I don't think we have any chance."
Be the first to know
Get local news delivered to your inbox!