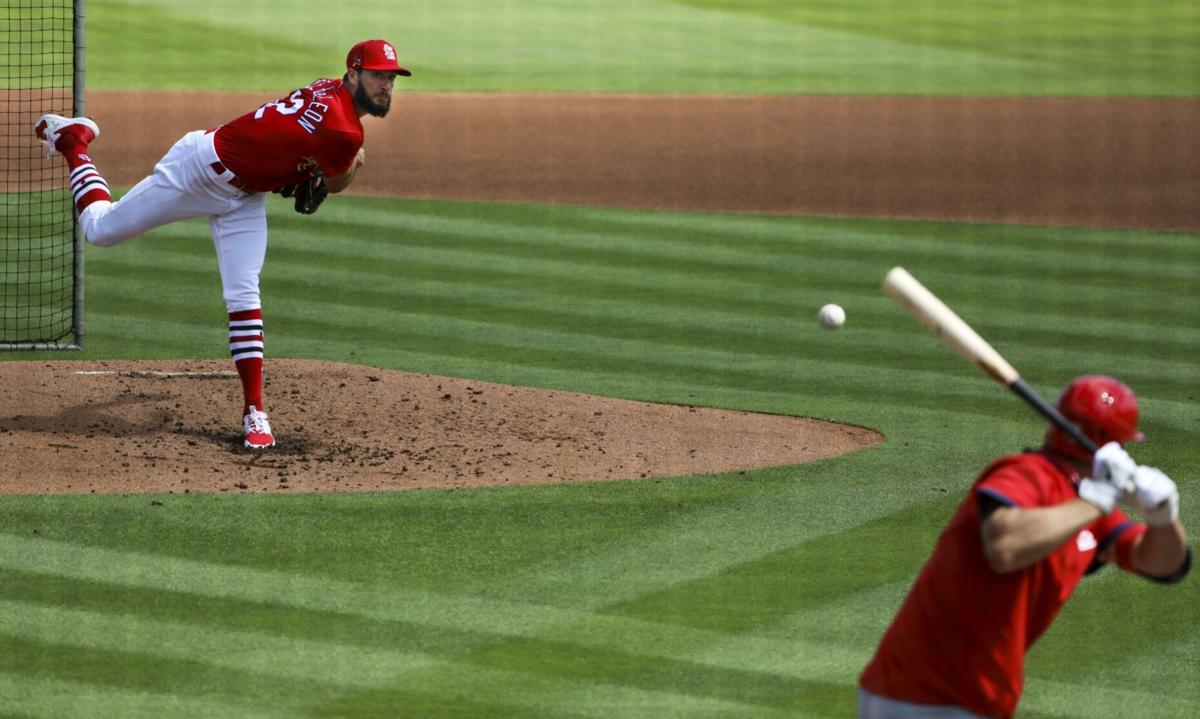 There had been optimism that Cardinals and Blues fans who don't get Fox Sports Midwest could purchase the station independently in 2021.
But now, the soonest it can happen is in 2022.
Sinclair Broadcast Group owns FSM and other regional sports networks, and on its quarterly earnings call last week, Sinclair president and CEO Chris Ripley said: "We are working on a direct-to-consumer product that is expected to launch in 2022 and will allow unauthenticated users the ability to access — and even subscribe to — certain content from our RSNs."
Sunday is the Cardinals' first spring training game (opening day is April 1), and thus a reported 10% of the Cardinals' regular audience won't get to watch Fox Sports Midwest's production. These fans would've tuned in via Hulu + Live TV, YouTube TV or Dish Network — those companies have refused to pay Sinclair's asking price to air its regional sports networks.
In November, Ripley suggested that making stations such as FSM available to purchase à la carte "will happen" in 2021. Now, nope.
Baseball should be concerned. The Cardinals should be concerned. Because this is a pivotal year for the pastime. Last season, in many regards, was a lost season — there were only 60 scheduled regular-season games and no fans in the stands, so millions of fans missed out on positive baseball experiences. A new round of kids didn't go to what would've been to their first game. And the empty stands made the visual experience of watching a televised game feel empty.
Baseball needs to make the 2021 fan feel wanted. Entice and reinvigorate. Some fans will get to return through the turnstiles, and hopefully a full season will be played. So, if you will, the second-most important ball in baseball is the eyeball. Get eyeballs on the game. Reconnect fans with the game. Grow the game. Sell the game (figuratively and literally).
And that's all tough to do when a portion of the fan base can't even watch the games.
And it's not just St. Louis fans shut out — Sinclair owns numerous sports networks nationwide that televise MLB, NHL and NBA teams.
It stinks that fans are the viewing victims in all of this. Many fans already are  suffering through the slogging months of the pandemic. And in a time when some fans took pay cuts or lost their jobs, they might have to shell out money to switch cable providers just to watch their beloved Birds — and that's if they're even able to. Satellite provider DirecTV and cable operators such as Spectrum (Charter) still carry FSM. From a streaming standpoint, fans can get the channel via AT&T TV and AT&T Now.
Those who can't watch the Cardinals are getting increasingly angry. The e-mails and messages received from fans capture the frustration and fatigue. One reader, Don Cole, sent a 600-word email, detailing his travails. He originally watched the Cardinals on Dish Network for two decades. When Dish dropped FSM, he tried to stream the Cardinals games on MLB TV, but blackout rules were in effect. He did all the math involved regarding different streaming services, and he considered YouTube, but finally went with Hulu. Now he's without access to the Cardinals again.
"Well, I've kind of run out of steam," he finally wrote. "And the more I think about this, the more defeated I have become. . . . This year was the most excited I was about the team in a very long time. It would have been nice to see Nolan Arenado play."
The Cardinals and Blues themselves, it appears, don't have too much power here. This is issue between Sinclair and the providers. Remember, Fox Sports Midwest is just one of numerous regional sports networks that the Hulus and YouTubes of the worlds don't want to pay to carry.
The way around this would be for the consumer to buy access to the lone station he or she desires. But Sinclair said it can't make that an option until next year (and from a baseball standpoint, this "year" hasn't even begun yet).
"Sinclair," the company released in a statement, "remains committed to reaching a fair agreement with both Hulu and YouTube TV to carry the FOX RSNs. At no time have we demanded exorbitant fees for these channels. Instead, we have consistently offered both pay TV providers extremely fair deals in line with what hundreds of other TV services have agreed to and continue to agree to. However, despite high profile ad campaigns and website claims touting their live sports content, we have yet to see that same commitment from either provider to put consumers first.
"Unfortunately, at this point we have no choice but to conclude that neither Disney (which owns Hulu) nor Google (which owns YouTube) is willing to engage in good faith discussions or return the RSNs to their platforms."
And round and round we go. Major corporations fighting over major dollars, and Major League Baseball fans caught in the middle of this major inconvenience.
Maybe by 2022 all fans will be able to separately buy Fox Sports Midwest — which will be renamed Bally Sports Midwest by then via a recent Sinclair partnership with that gambling company.
But it's possible baseball could lose some of these fans by then.
Photos: Day 6 of Cardinals spring training full-squad workout
Day six of Cardinals spring training workouts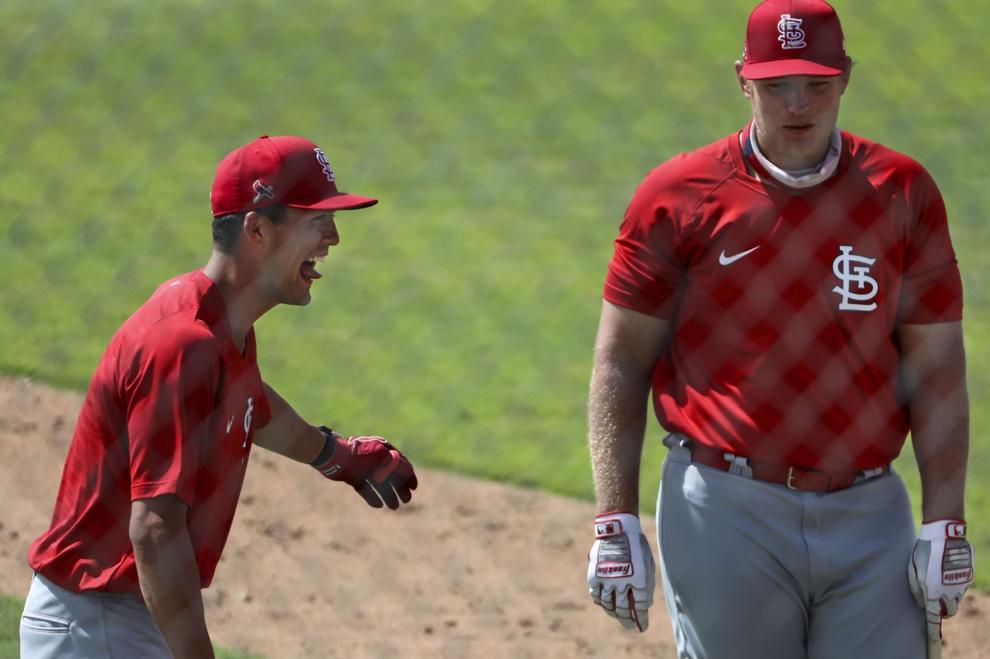 Day six of Cardinals spring training workouts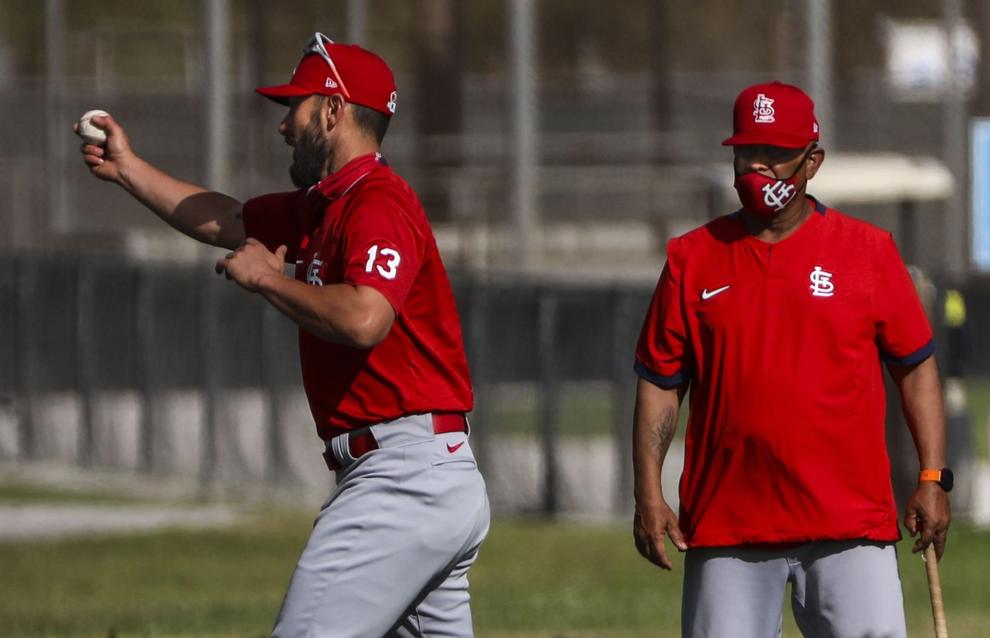 Day six of Cardinals spring training workouts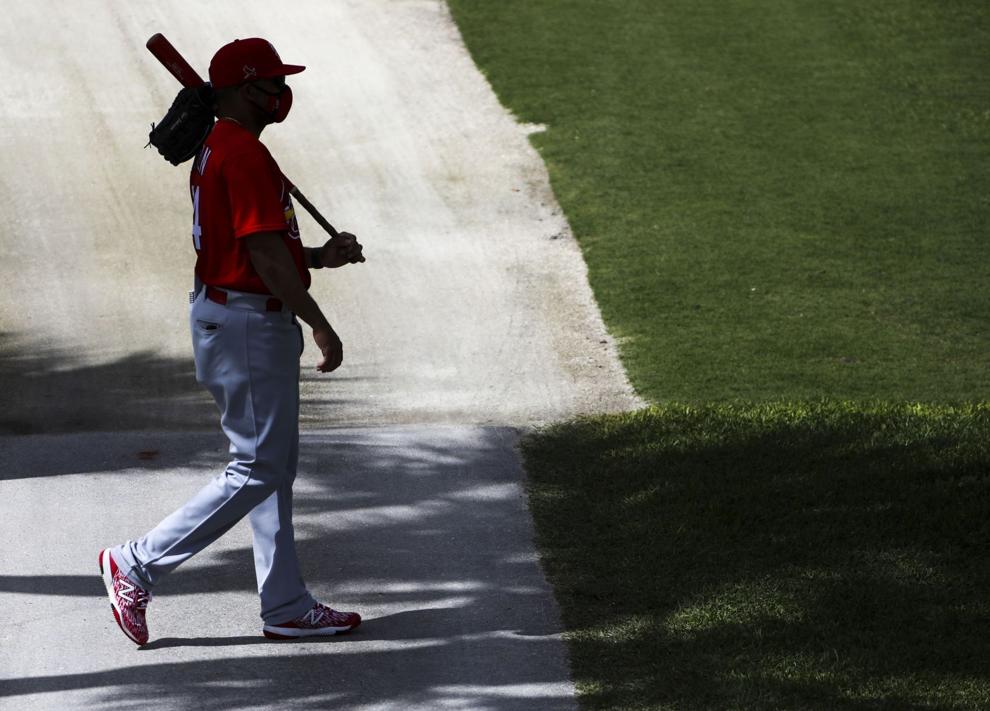 Day six of Cardinals spring training workouts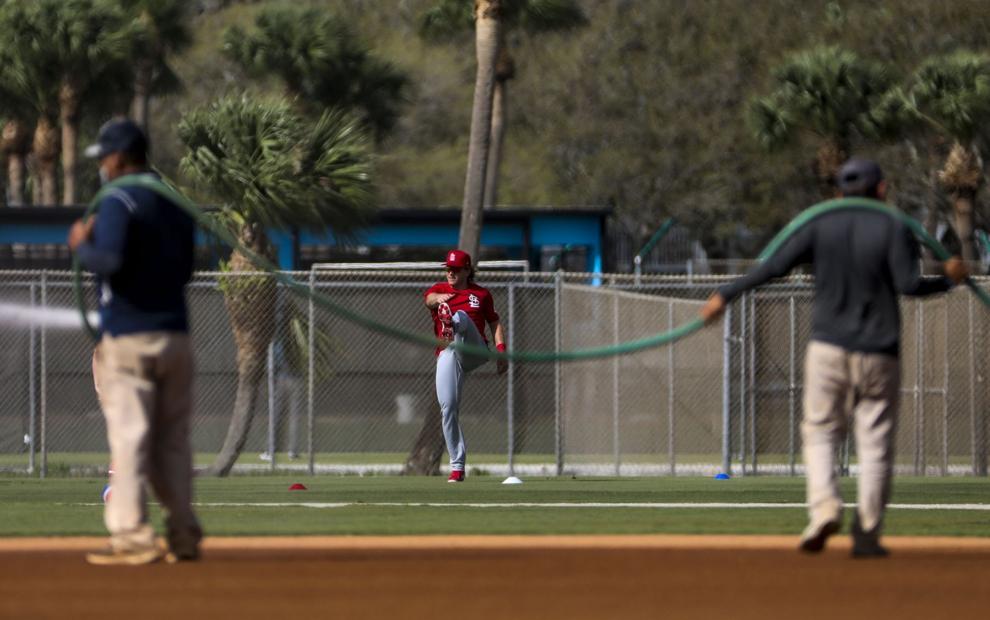 Watch now: Cardinals on eve of first spring training game
Day six of Cardinals spring training workouts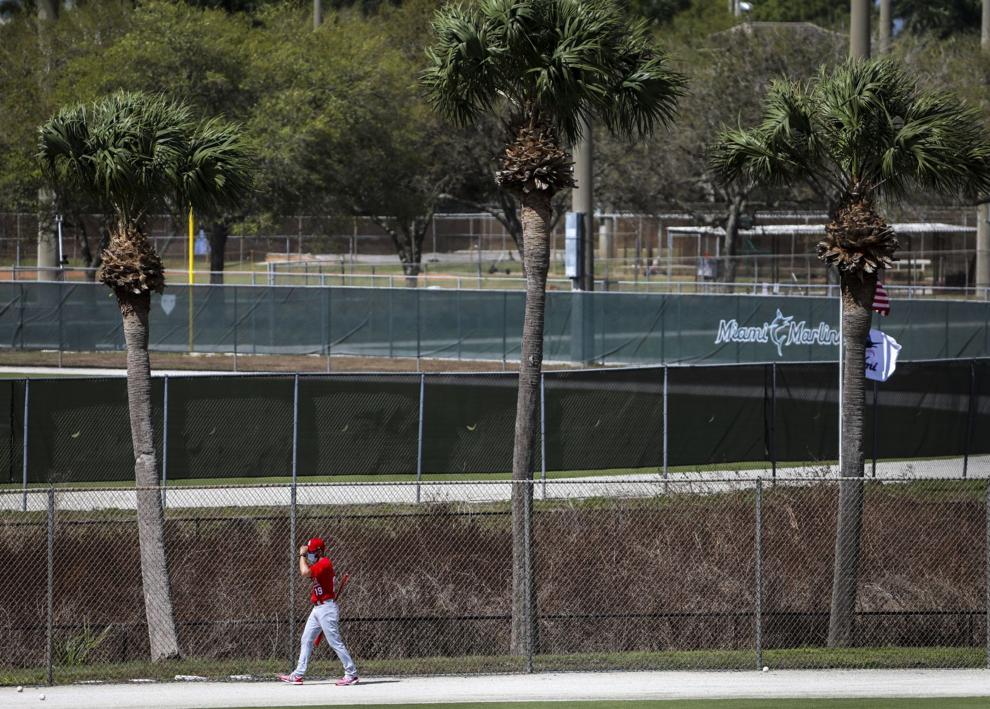 Day six of Cardinals spring training workouts
Day six of Cardinals spring training workouts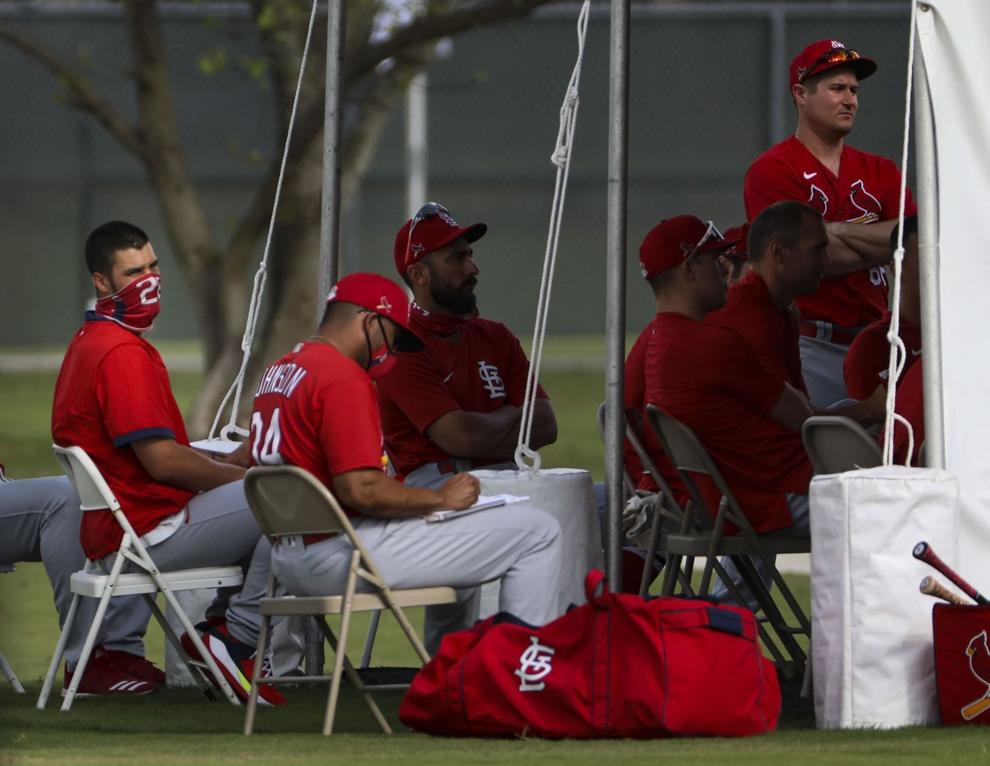 Day six of Cardinals spring training workouts