Regrets. He'll have a few.
It's easy to envision the interview that day in 2038 — a gray-haired Carlos Martinez, back in St. Louis for the 25th anniversary of the 2013 National League champions. Reporters will catch up with the former All-Star. They'll ask him to look back on his Cardinals career, the highs and lows. And inevitably during the interview, as retired athletes often do, Martinez will have some perspective. He'll express regrets about how he approached 2018 and 2019.
That we don't know. There still is time this offseason for Martinez to alter history. And his story.
"Carlos' preference would be to be back in the rotation — our preference, if Carlos is physically able, is to get him back in the rotation," Cardinals general manager Michael Girsch said. "So he will spend his offseason preparing for that. We'll be checking in with him, having him visit Jupiter (Fla., the team's spring training site). And . . . as the offseason goes, we'll get a better feel for whether that's something that's realistic for both sides to make happen."
In 2018, Martinez came to camp with a shoulder ill-prepared to withstand a season. He went on the injured list three times that season, a lost year.
It's mind-boggling that he didn't come to camp in 2019 with his shoulder in optimal shape. It was in sub-optimal shape so he was shut down in spring training, and he also missed weeks of the regular season. His shoulder wasn't strong enough to be a big-league starter and the clock was ticking, so the Cardinals brought him back as a reliever. He became a high-wire walker of a closer, thanks to some walks and hits, but he excelled in the regular season.
Which, really, covers up the true issue.
Martinez did contribute to the 2019 division champs. He had a 3.17 ERA and 24 saves. Inevitably, when he returns to St. Louis for Winter Warm-Up this offseason, he'll say he was happy with his contributions to the squad.
But that just makes it all that much more frustrating, considering that Martinez wasn't supposed to be in the bullpen. He was supposed to be a starting pitcher. He was supposed to be a stud.
When Michael Wacha pitched poorly in the summer, the Cardinals desperately desired a new starting pitcher. They tried to make a trade at the deadline but couldn't find a comfortable deal. They weathered the storm and still made the playoffs on the season's final day. But to think — they had an available guy on their roster, on their payroll, who had the capability and credentials to be a star starter . . . but he wasn't physically prepared to do it.
And so, Martinez continued to relieve, and the Cardinals took a risk by holding on to their prospects at the deadline.
Before the 2017 season, Martinez received a five-year, $51.5-million contract extension. In 2017, he made $4.5 million, but his salary jumped to $11.5 million in 2018. And in 2019. And that's what he'll make in 2020.
Along with his $1-million signing bonus, that gets him to the $51.5-million guaranteed. The Cardinals have club options for the following two years (2022 and 2023).
Martinez has earned a fortune. He's been an All-Star. So now the question is: Who does Carlos Martinez want to be?
"I would say that he's highly motivated to get back in the rotation," said John Mozeliak, the Cardinals president of baseball operations, "so I'm hoping that translates into a good partnership."
In October, Martinez received an injection in his right shoulder of platelet-rich plasma, which is supposed to help his offseason recovery and re-strengthening of the shoulder.
"With that injection, everything went smoothly afterward," Girsch said. "So he's in a normal offseason mode right now."
Of course, the wording of that stands out. If Martinez's offseason goes as it normally does, it could be a failure. He must have an "All-Star" level of offseason performance and preparation.
"We just want to be much more strategic in how we think about stretching him out," Mozeliak said. "And so, there is a lot of groundwork he can do between now and the time we get to spring training that will give him better odds for making it through a 200-inning season."
Another year has slipped away. Martinez is 28 years old. He has a magical right arm and a maddening right shoulder. You want to believe he still has All-Star starter stuff, somewhere in that body of his. As a starter, after all, he's 50-34 with a 3.36 ERA.
And the Cardinals could sure use him. Who couldn't? Even the Astros could use a reliable Carlos Martinez, let alone the Cardinals, who once again will try to fill Wacha's spot in the rotation (this time, since Wacha is a free agent).
There is something particularly infuriating about underachieving athletes. The people who have the highest ceilings but don't reach them — or do what it takes to stay up there. They let their teammates down. They let their fans down. They let themselves down — even if it takes them a while to truly process that.
Most sports journalists can share a story about the athlete they covered who wasted the most talent. One such athlete was the fascinating J.R. Smith. He was a top high school basketball player who went straight to the pros. His abilities were breathtaking. He had this flow to him, and when he'd get into these shooting zones he was like a video game character, whose swishes singed the nets. But he was a careless defender. And a bad teammate. And clashed with coaches. And never took that next step to stardom . . . or for that matter, even to being a starter for much of his career.
He helped win the Cleveland Cavaliers their first NBA championship, in 2016. But he's forever a what-if guy.
Makes one wonder what will Martinez do this offseason to erase his own what-ifs?
Check out these and other hot topics from columnist Ben Frederickson's weekly chat with St. Louis sports fans, including: Let's get real about…
---
Gordo grades Cards' pitchers
JACK FLAHERTY, Starting Pitcher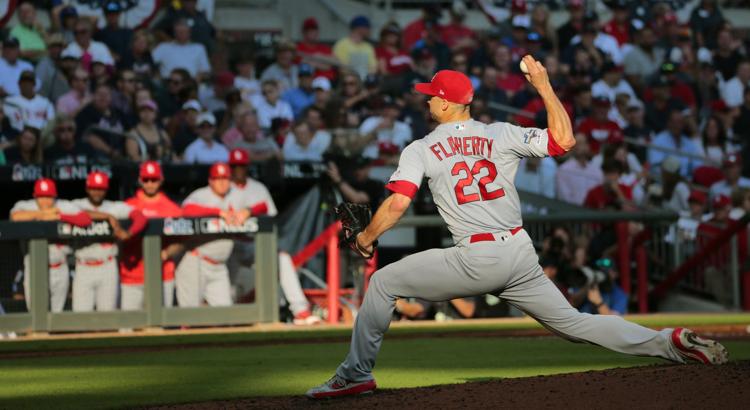 GORDO ON FLAHERTY: He suffered an undeservedly tough ending to a brilliant campaign during the 8-1 loss to the Nationals in Game 3 of the NLCS. Flaherty dominated during the second half of the season, posting a 0.93 earned-run average in his last 16 starts with 130 strikeouts in 106 1/3 innings. Overall he was 11-8 with a 2.75 ERA and 231 strikeouts this season.
Flaherty is the whole package, as promising a young pitcher as the industry has. It's no wonder Bob Gibson loves him.
Grade: A
ADAM WAINWRIGHT, Starting Pitcher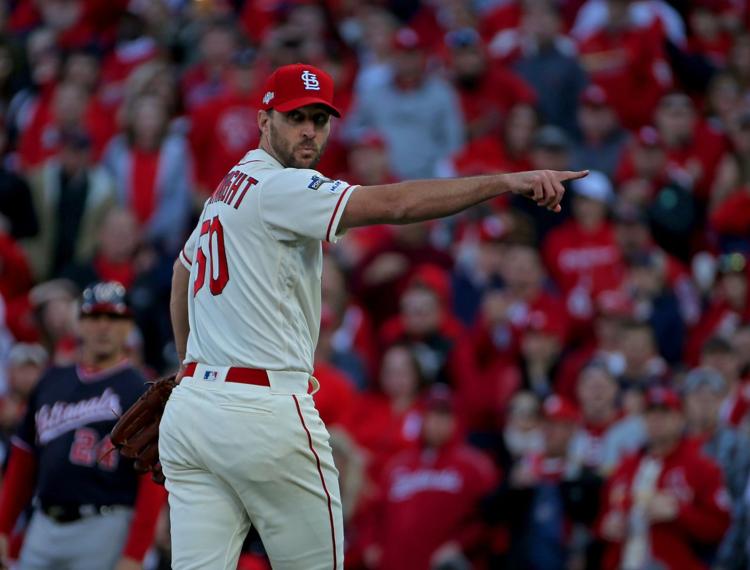 GORDO ON WAINWRIGHT: Did anybody expect him to win 14 games after pitching in just eight games last season due to injuries? Of course not. Wainwright, 38, helped will this team to the division title by going 5-1 with a 2.97 ERA in September. He struggled on the road this season — 5-6 with a 6.22 ERA — but he posted a 1.62 ERA in three postseason appearances overall.
If Wainwright wants to retire on a high note, this was very high. Then again, he pitched so well that trying again could make sense.
Grade: A
JORDAN HICKS, Relief Pitcher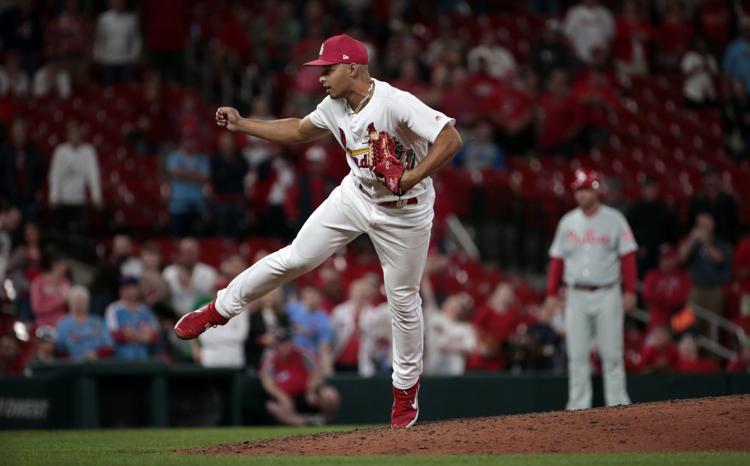 GORDO ON HICKS: He kept pumping gas until his elbow finally gave out. Hicks (2-2, 14 saves in 15 tries, three holds, 3.14 ERA) regularly hit 100 mph on the radar gun until a torn ligament sent him off for Tommy John surgery. After seeing how former Cardinals closer Trevor Rosenthal struggled with his control after elbow repairs, this team must handle Hicks with care during his comeback.
Grade: A
GIOVANNY GALLEGOS, Relief Pitcher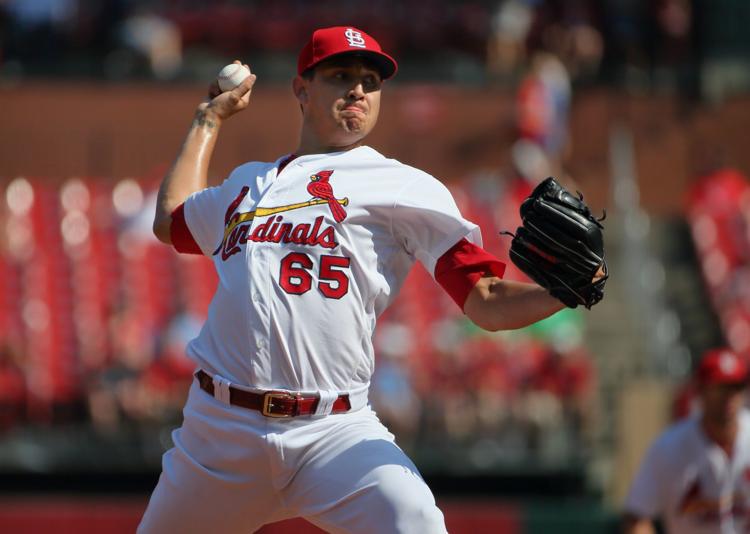 GORDO ON GALLEGOS: He kept the bullpen afloat with stellar middle relief when the group took in water during the season's second half. Gallegos (3-2, one save, 19 holds, 2.31 ERA, .190 batting average against) remained steady through 66 regular season appearances. He allowed just 16 percent of his inherited runners to scored. Gallegos excelled in the postseason, too, by posting a 2.08 ERA in five outings. He became a solid return from the Luke Voit trade.
Grade: A
DAKOTA HUDSON, Starting Pitcher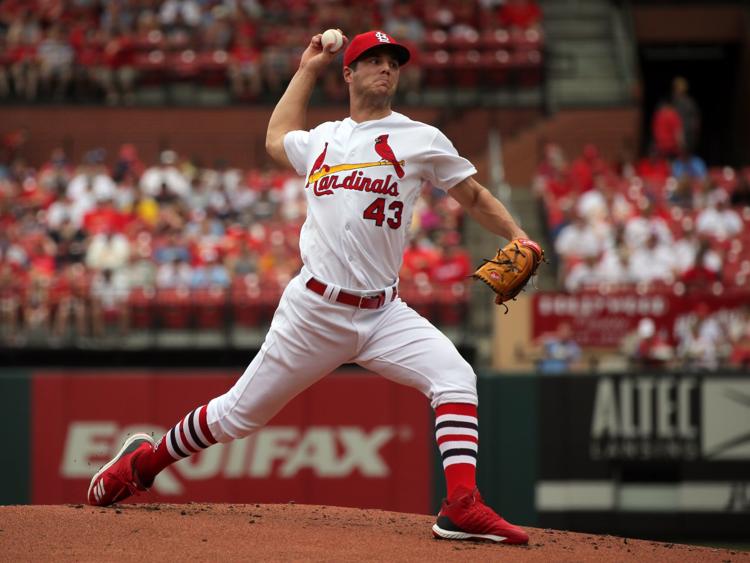 GORDO ON HUDSON: His ending was uglier than Flaherty's finish: Hudson allowed seven runs (four earned) while retiring just one batter in Game 4 of the NLCS. But that's a small smudge on a glittering 2019 record. Hudson finished 16-7 with one save and a 3.35 ERA, and  he played a major role in the division title push. He was 9-3 after the All-Star break with a 3.17 ERA and a .208 batting average against.
Grade: A-Minus
CARLOS MARTINEZ, Relief Pitcher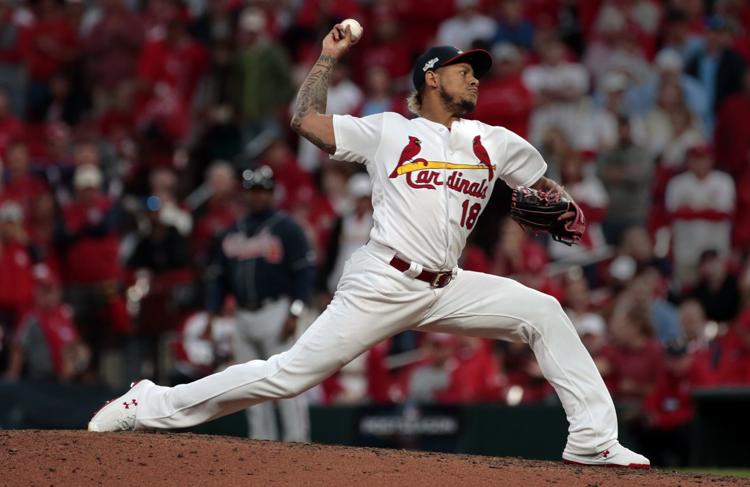 GORDO ON C. MARTINEZ: After Jordan Hicks broke down, Martinez (4-2, 24 saves in 27 tries, 3.17 ERA) filled in admirably as the closer while coming back from shoulder trouble. He was 1-0 with eight saves in eight tries and a 2.31 ERA in September. Was there some adventure involved along the way? Sure, he did allow 24 percent of inherited runners to score. But Martinez usually got the job done — until the NLDS, when he allowed six runs in two games against the Braves
Grade: B-Plus
RYAN HELSLEY, Relief Pitcher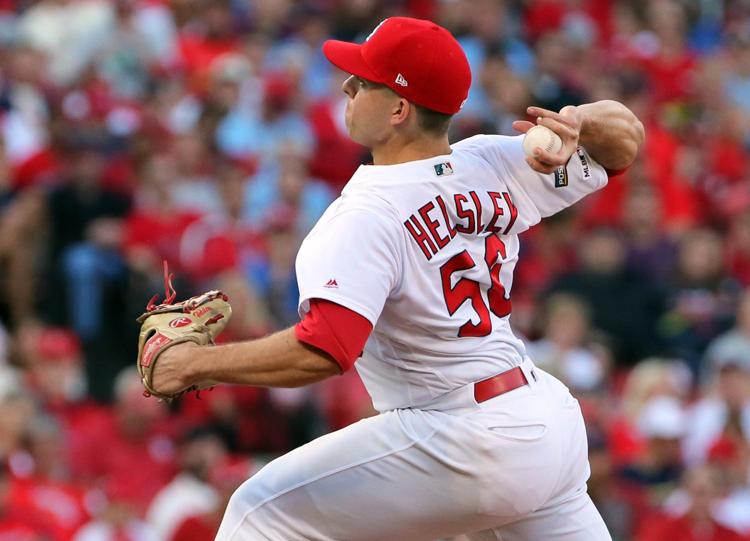 GORDO ON HELSLEY: He was just so-so as a starter and reliever at Triple-A Memphis, going 2-3 with a 4.58 ERA in 17 games. But Helsley recovered from a midseason shoulder impingement and added much-needed bullpen depth at the big league level. He was 2-0 with one hold and a 2.95 ERA in 24 regular season games. Helsley made the playoff roster and allowed just two baserunners while striking out eight batters in 5 1/3 innings. He could bid for a prominent late-inning relief role next season.
Grade: B
TYLER WEBB, Relief Pitcher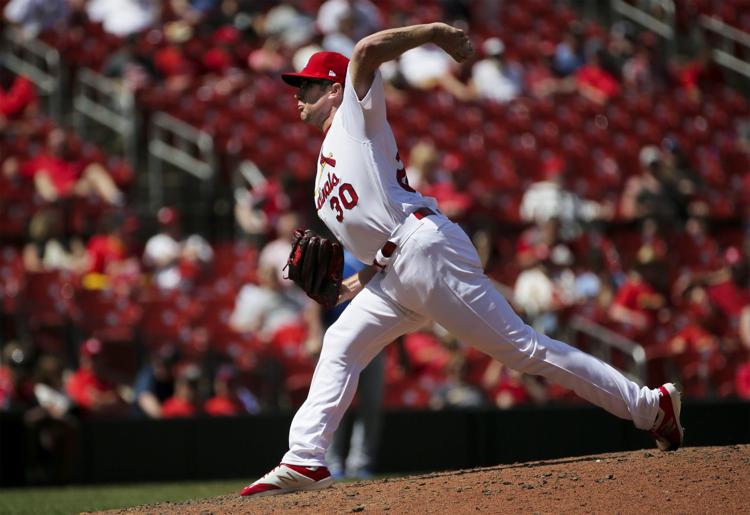 GORDO ON WEBB: He finally pitched his way off the Memphis shuttle and into a lefty specialist role with some extra responsibility. Webb was 2-1 with one save and a 3.76 ERA in 65 games. He held lefthanded batters to a .157 batting average and an on-base plus slugging percentage of .517. On the down side, he allowed runs in two of his five playoff appearances. During the regular season, Webb allowed 33 percent of his inherited runners to score.
Grade: B-Minus
DANIEL PONCE DE LEON, Starter/Reliever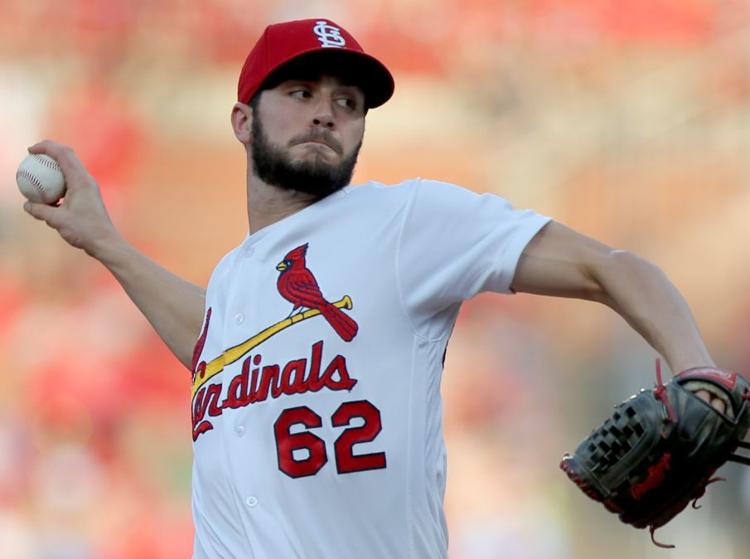 GORDO ON PONCE DE LEON: He rode the Memphis shuttle and did a nice job of filling in as both a starter and reliever for the Cardinals. Ponce de Leon starred at the Triple-A level (8-4, 2.88 ERA in 16 starts) and was 1-2 with a 3.70 ERA in 13 MLB appearances. He will need to cut down on this walks (26 in 48 2/3 innings this year) and develop better secondary stuff to stick in the big league rotation.
Grade: C-Plus
JOHN BREBBIA, Relief Pitcher
GORDO ON BREBBIA: Brebbia was solid overall again this season, going 3-4 with 12 holds and a 3.59 ERA in 66 middle-relief appearances. He allowed 25 percent of his inherited runners to score. Brebbia struggled in September (0-1, 7.36 ERA, .344 batting average against) and during postseason play  (6.00 ERA in five appearances) as wear and tear took its toll.
Grade: C-Plus
JOHN GANT, Relief Pitcher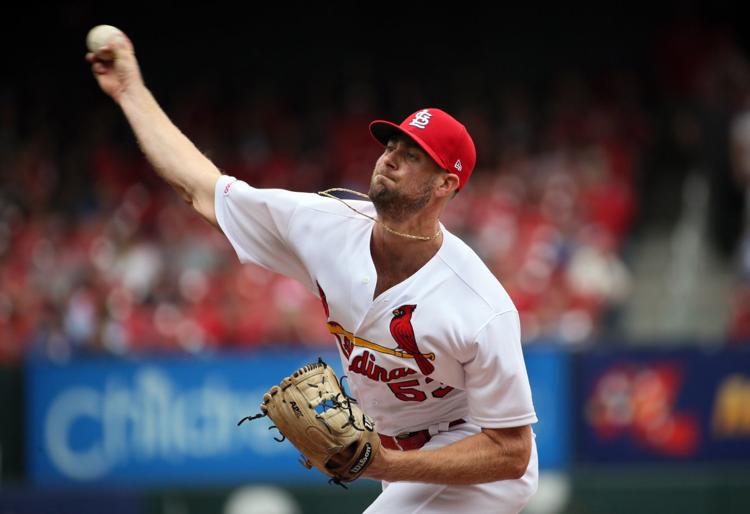 GORDO ON GANT: He was so good in his set-up role that manager Mike Shildt pitched him again and again and again . . . until Gant finally hit a wall. He finished 11-1 overall with three saves, 19 holds and a 3.66 ERA. He was nearly unhittable in April and May. But Gant's ERAs during the last four months soared to 4.00, 4.50, 4.00 and 13.50, so the Cardinals left him off their playoff roster. Overall, he allowed 31 percent of his inherited runners to score.
Grade: C-Plus
GENESIS CABRERA, Relief Pitcher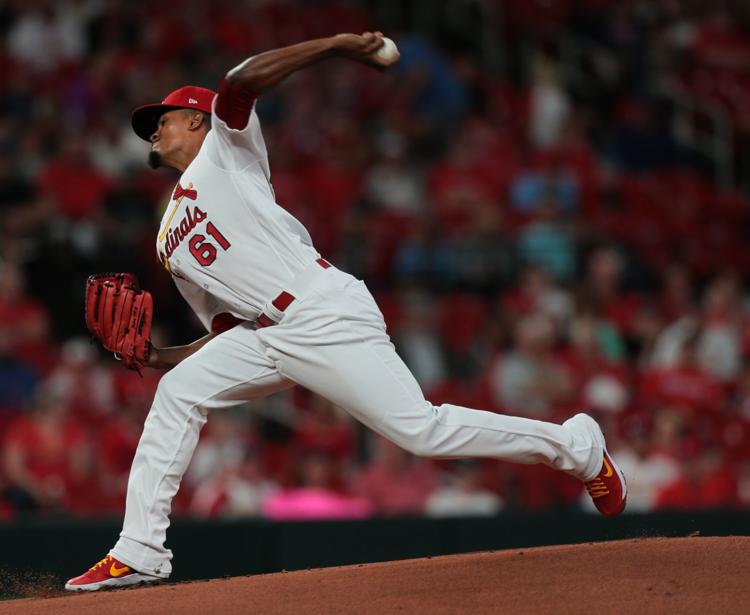 GORDO ON CABRERA: He got rushed into the rotation for two starts earlier in the season with disastrous results — nine runs allowed (six earned) in 8 1/3 innings. Cabrera was 5-6 with a 5.91 ERA in 20 games for Memphis. But by the end of the season, Cabrera (0-2, one save, two holds, 4.87 ERA) added enough polish to become a useful depth lefty. In eight September appearances he allowed three earned runs and struck out 13 batters in 8 2/3 innings. He will be a pitcher of interest in spring training.
Grade: C
MILES MIKOLAS, Starting Pitcher
GORDO ON MIKOLAS: He celebrated his four-year, $68 million contract extension with a mediocre regular season. Mikolas finished 9-14 with a 4.16 ERA and 27 home runs allowed — quite a regression from the numbers (18-4, 2.83 ERA) he posted in 2018. He struggled on the road this season, going 4-8 with 5.40 ERA in 17 starts.
But Mikolas was better overall in September, going 1-1 with a 3.34 ERA in five starts. Then was 1-1 with a 1.50 ERA in three playoff games, including two starts.
Grade: C-Minus
ANDREW MILLER, Relief Pitcher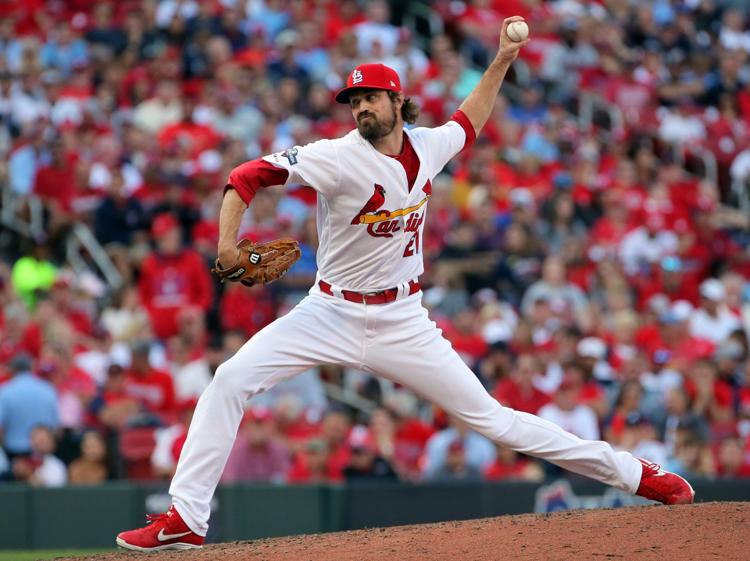 GORDO ON MILLER: Miller (5-6, 28 holds, 4.45 ERA, 27 percent of inherited runners scored) produced an up-and-down first season in the STL. He earned six saves, but blew five opportunities. Miller allowed 10 runs (nine earned) on 12 hits and three walks in 10 September innings. Then he was better in the playoffs, allowing no runs on two walks and one hit in five innings over six appearances. Where was that form all season?
Grade: C-Minus
JUNIOR FERNANDEZ, Relief Pitcher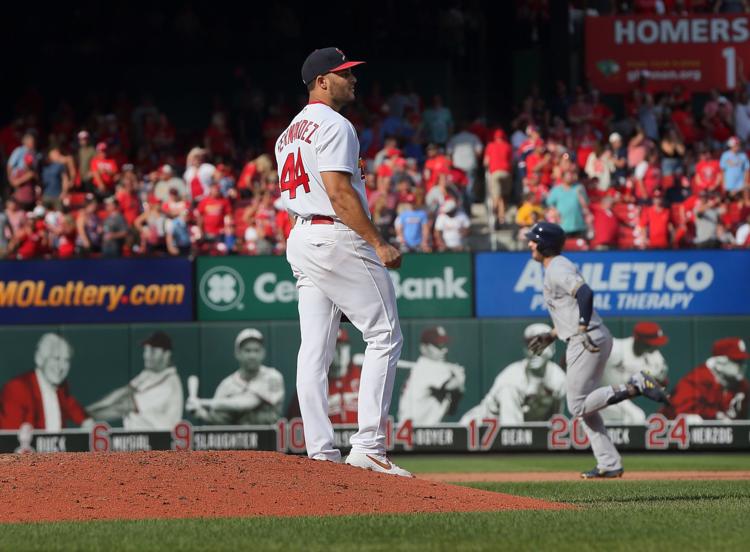 GORDO ON FERNANDEZ: He was the one of the organization's bright spots, starring at Palm Beach (four saves, 1.54 ERA), Springfield (1-1, five saves, 1.55 ERA) and Memphis (2-1, two saves, 1.48 ERA) and rising all the way to the majors. But Fernandez (5.40 ERA in 13 outings) was not quite ready for high-leverage work for the Cardinals, as he proved while blowing three saves in September. He may suffer Ryan Braun nightmares all winter.
Grade: C-Minus
MICHAEL WACHA, Starting Pitcher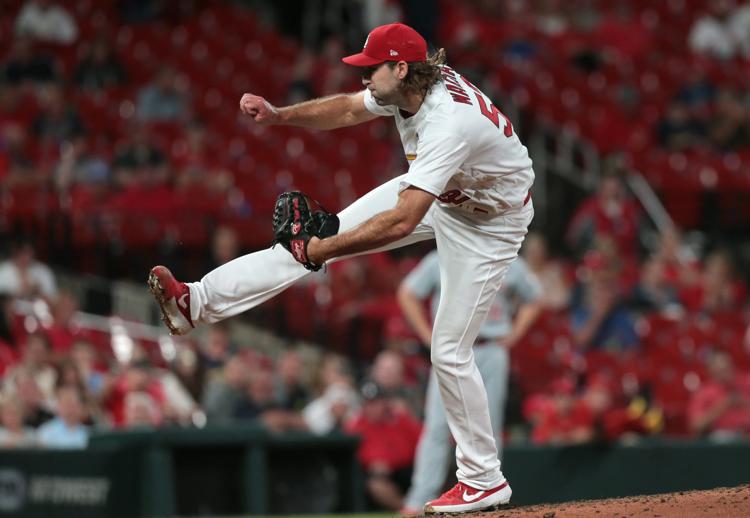 GORDO ON WACHA: He struggled as the No. 5 starter until his shoulder finally gave out again, knocking him out of postseason play. Wacha finished 6-7 with a 4.76 ERA in 29 games, including 24 starts. He allowed 26 homers in just 126 2/3 innings. Opponents hit .290 against him with a .865 on-base plus percentage. He worked more than five innings just once since June while trying to soldier on. If this was the end of his Cardinals career, it ended unceremoniously.
Grade: D
DOMINIC LEONE, Relief Pitcher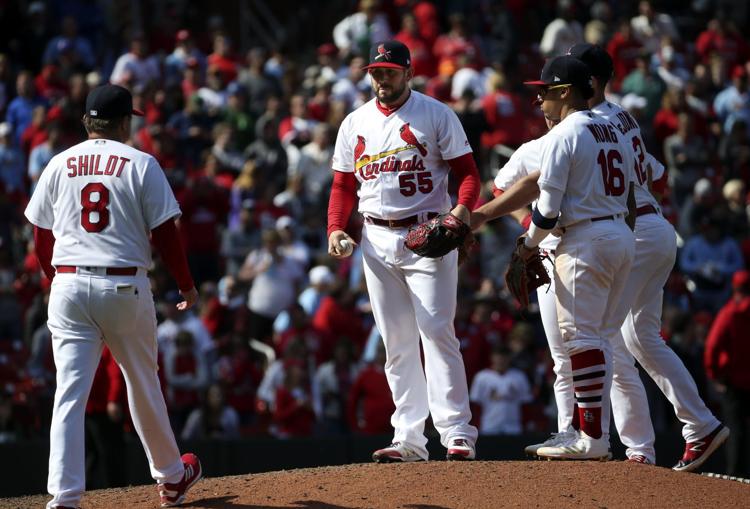 GORDO ON LEONE: The Cardinals hoped he could shoulder some of the high-leverage relief load this season. Instead he pitched his way onto the Memphis shuttle. Leone (1-0, one save, 5.53 ERA, nine homers allowed in 40 2/3 innings) posted sub-replacement level metrics. He had a 2.77 ERA in his last 15 outings this season, but by then he had pitched himself to the back of the relief line.
Grade: D
MIKE MAYERS, Relief Pitcher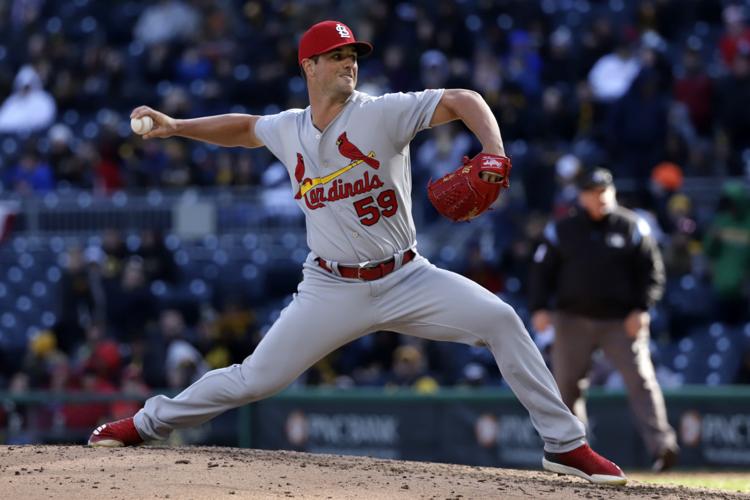 GORDO ON MAYERS: He pitched his way off of the 40-man roster, then regained full strength and pitched his way back onto it with a strong showing (six saves, 3.15 ERA in 20 games) back at Memphis. But Mayers (0-1, 6.63 ERA) never gained traction at the big league level this season and was relegated to mop-up duty at season's end.
GRADE: D
LUKE GREGERSON, Relief Pitcher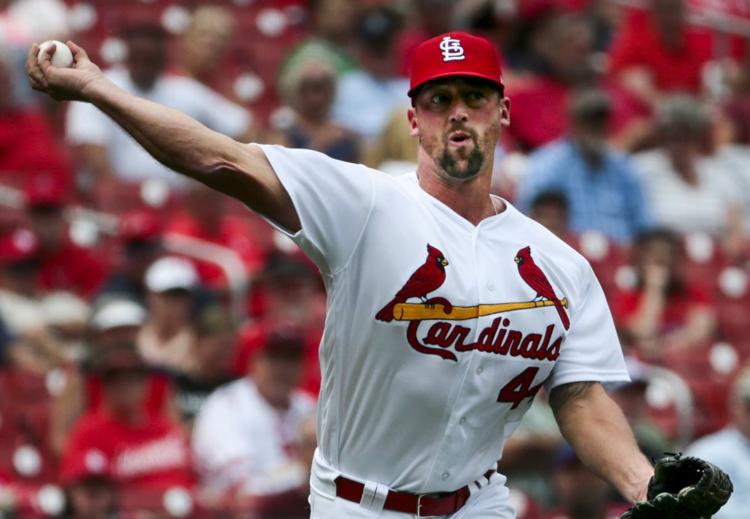 GORDO ON GREGERSON: 
He kept the training staff busy during his mostly unsuccessful return to the Cardinals organization. Gregerson finally got healthy enough to give it one more try this season . . . and it didn't go well. In six relief outings he posted a 7.94 ERA -- while allowing 11 hits in 5 1/3 — before hitting the waiver wire.
Grade: F
ALEX REYES, Starter/Reliever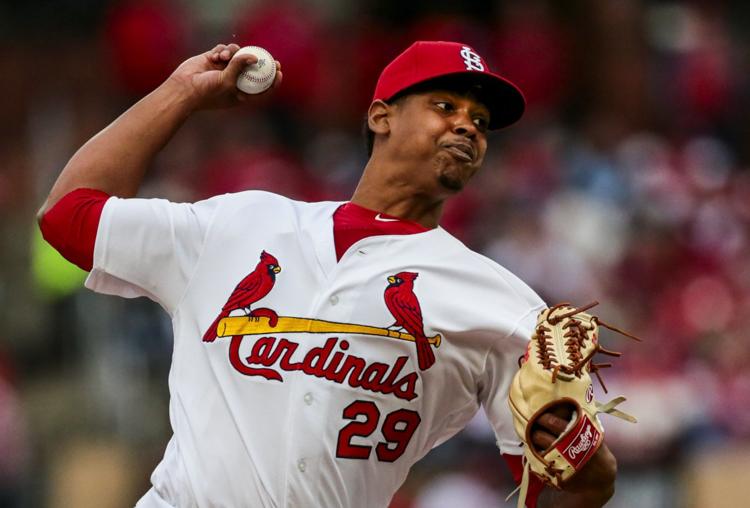 GORDO ON REYES: Yes, we believe he's in one piece as you read this. No, he is not the organization's Next New Thing. One injury after another derailed his career. Reyes appeared in four games back in April, walking six batters and allowing five earned runs in three innings. He may yet develop into a top-of-the-rotation starting pitcher or a late-inning reliever, but nobody is counting on either.
Grade: Incomplete
COMING WEDNESDAY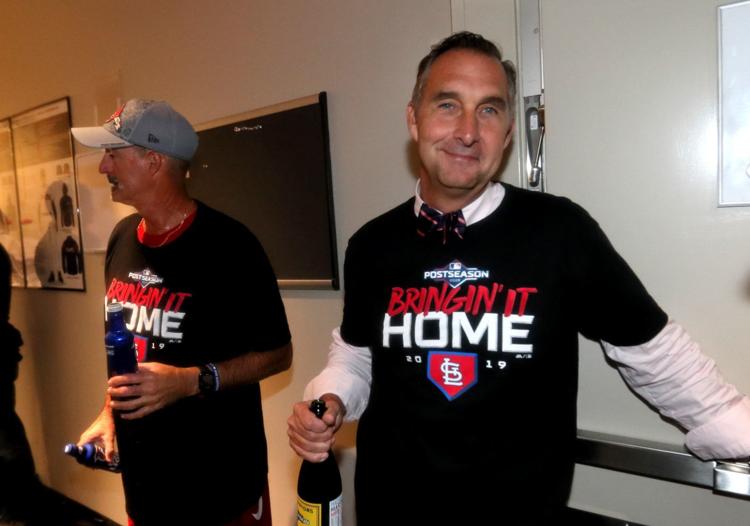 Grading management
On Wednesday, longtime Post-Dispatch and STLtoday.com columnist Jeff Gordon hands down the report cards for Cardinals ownership, front office and field staff.