Yadier Molina, the thumping heart of the St. Louis Cardinals, took to Instagram Saturday to defend the city of verbal attacks from enemies afar.
At the Cubs' version of Winter Warm-Up, star third baseman Kris Bryant publicly said: "Who would want to play in St. Louis? Boring. So boring. I always get asked, 'Where would you like to play? Where would you not like to play?' St. Louis is on the list of places I don't like to play. It is rough."
During the Cardinals' Caravan on Saturday, relief pitcher John Brebbia said in jest, in response to Bryant: "Cry me a river, loser."
Yadi took a screenshot of Bryant talking and put a response on Instagram:
"All stars, elite players and leaders of their teams do not speak bad about any city. There should be respect and you should play and compete with respect... only stupid players and losers make comments like the ones made by bryant and dempster ..
#ceroRespectforthisstupidplayers
#QuevivaStlouis #LOVESTL"
Dempster is reference to former Cubs pitcher Ryan Dempster, who now works in an entertainment capacity for the Cubs. Dempster was interviewing Bryant in a "Tonight Show" setting.
Molina also posted a photo of Dempster from Dempster's playing days … after Dempster allowed a home run to Cardinal Lance Berkman.
While Dexter Fowler -- the Cardinals outfielder and former Cub – was signing autographs Saturday afternoon, "I was like, 'Why is my phone blowing up?'" Fowler shared. "My wife and my daughter are home sick, so I was like, 'Oh, I hope it was nothing (with them).' I look at it and it's Yadi, (Adam) Wainwright, everybody, they're all just texting. I get 50 text messages, and I'm like, 'What is going on?'
"I kind of got filled in on the way here, but I have to sit down and read everything and see what it is."
Asked about the back-and-forth, Fowler said: "I think it's good for the rivalry. These are going to be some fun games. I'm looking forward to the Cardinals fans coming out and showing up. … Yadi is a fiery guy, which is awesome. I love it."
As for the division, Fowler said of the National League Central: "You have the Brewers, and I know the Reds picked up some people. It's a good division, a really good division. Every game is going to be a battle. I love it. Playing meaningful games all the time is awesome."
Cubs third baseman on playing in St. Louis: "So boring."
Cardinals Care Winter Warm-Up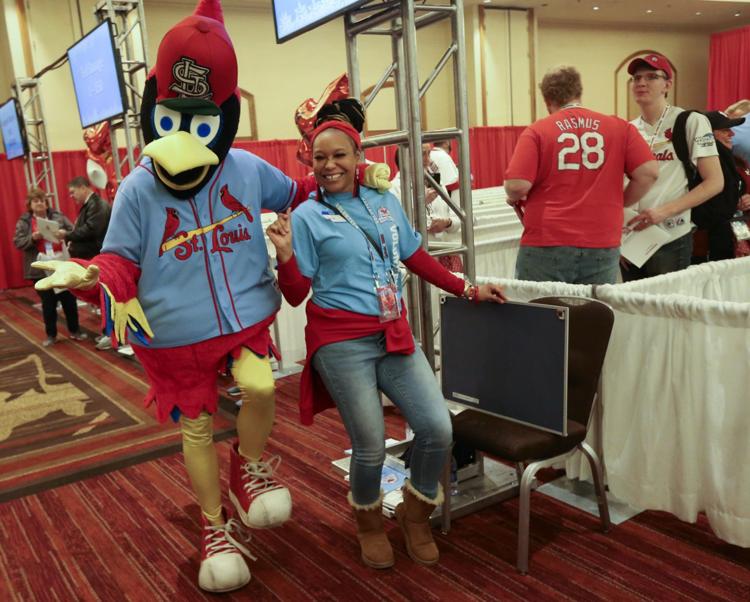 Cardinals Care Winter Warm-Up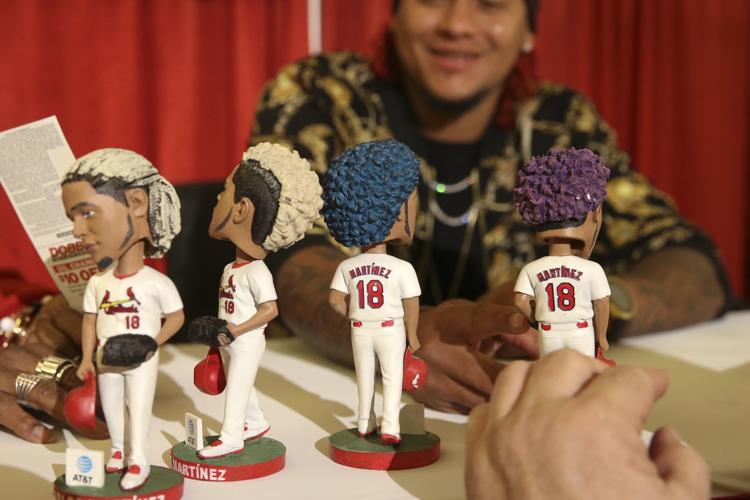 Cardinals Care Winter Warm-Up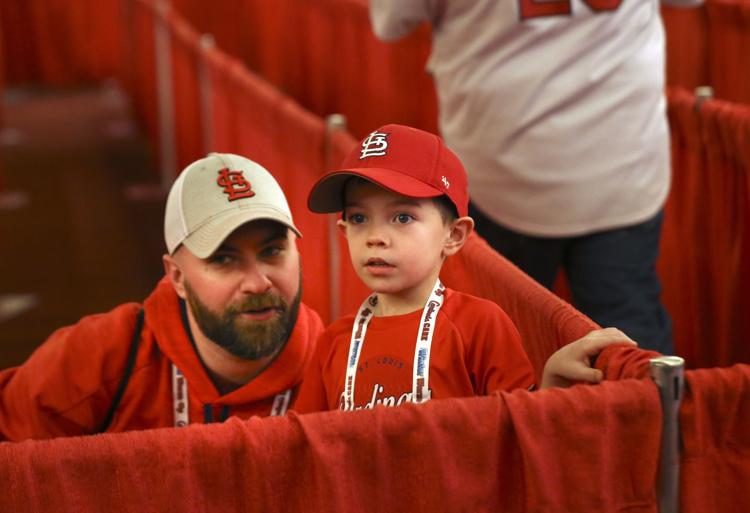 Cardinals Care Winter Warm-Up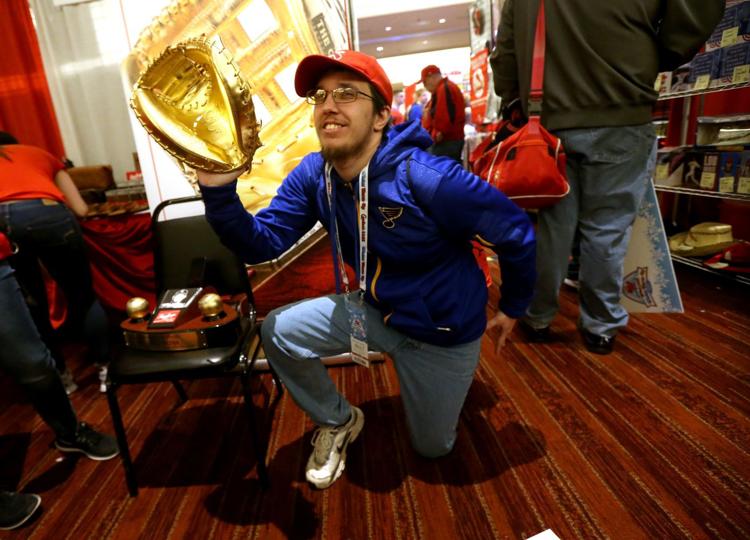 Cardinals Care Winter Warm-Up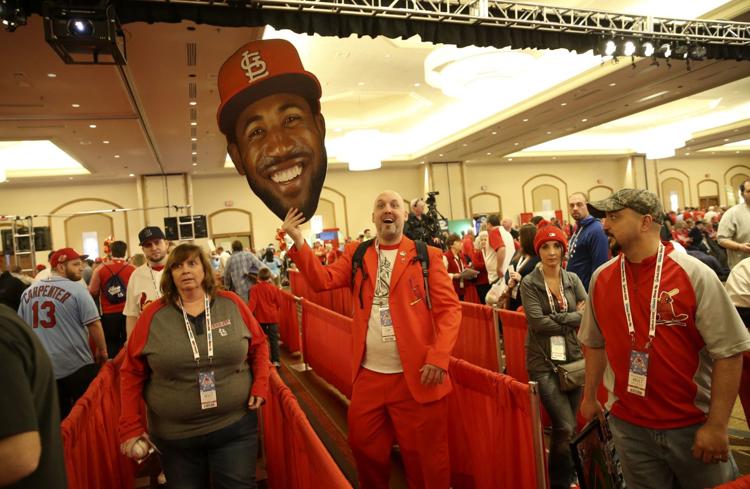 Cardinals Care Winter Warm-Up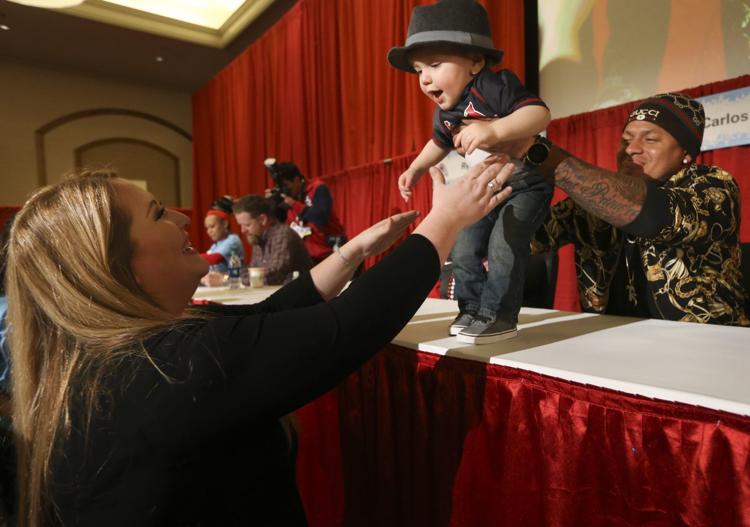 Cardinals Care Winter Warm-Up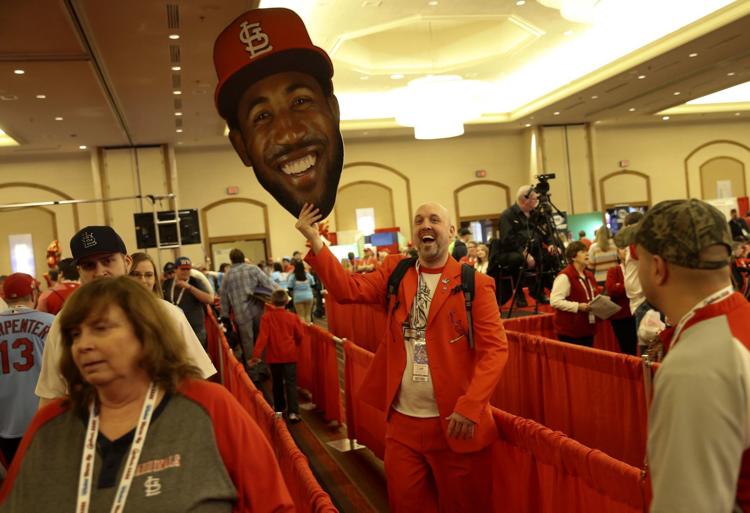 Cardinals Care Winter Warm-Up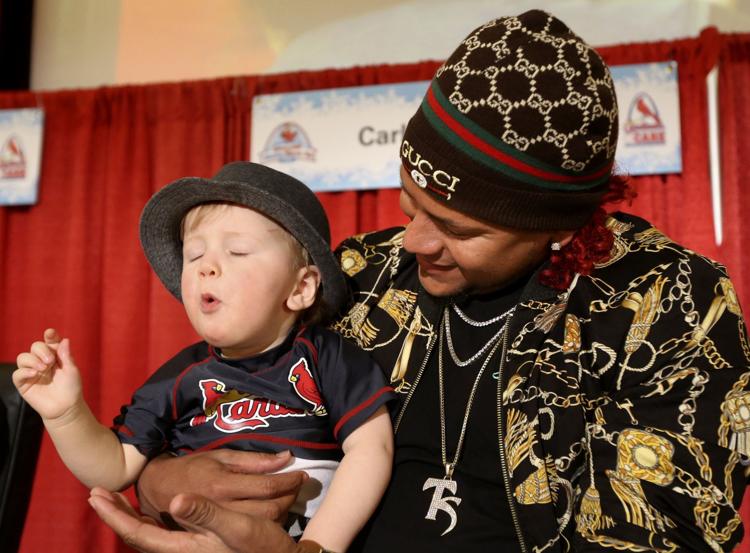 Cardinals Care Winter Warm-Up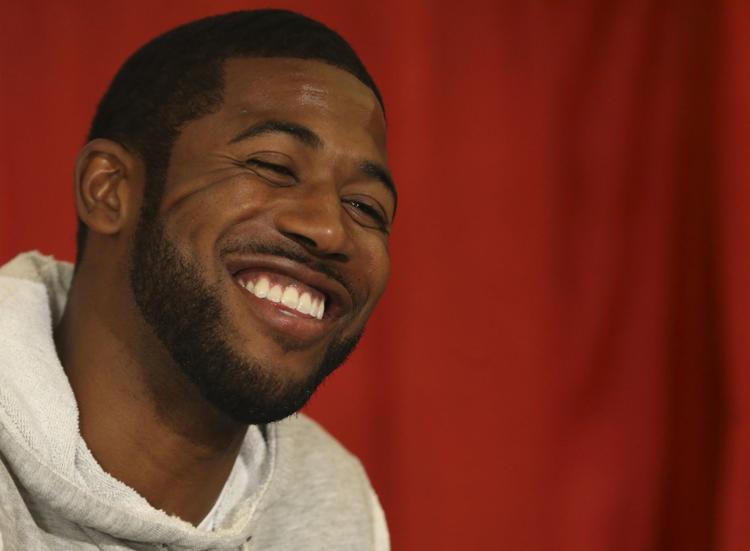 Cardinals Care Winter Warm-Up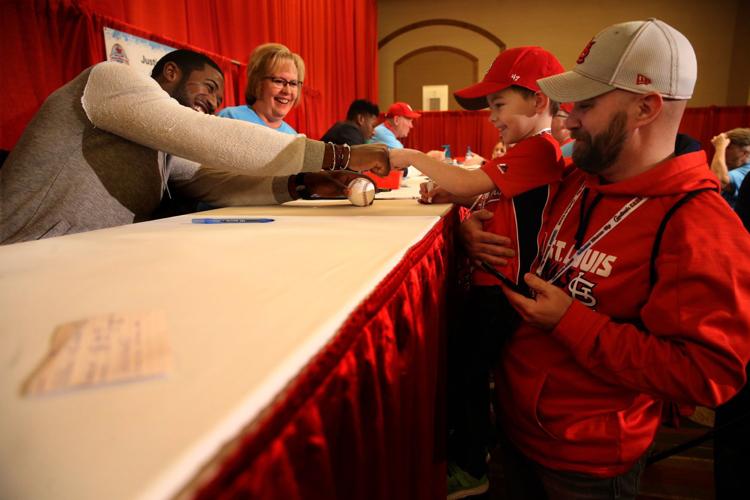 Cardinals Care Winter Warm-Up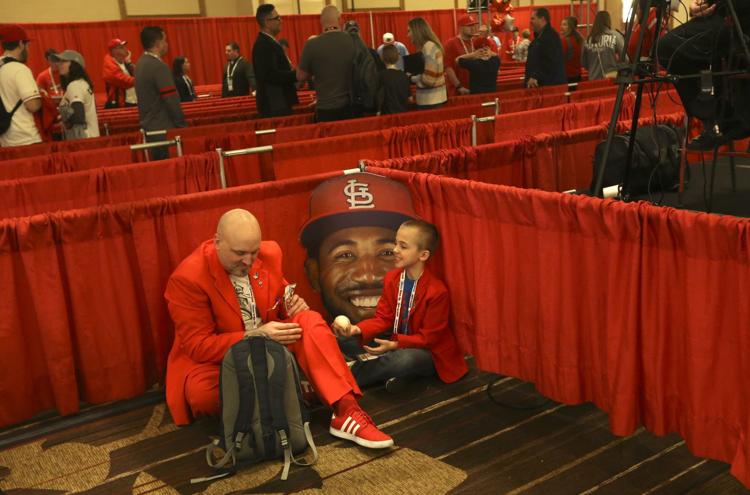 Cardinals Care Winter Warm-Up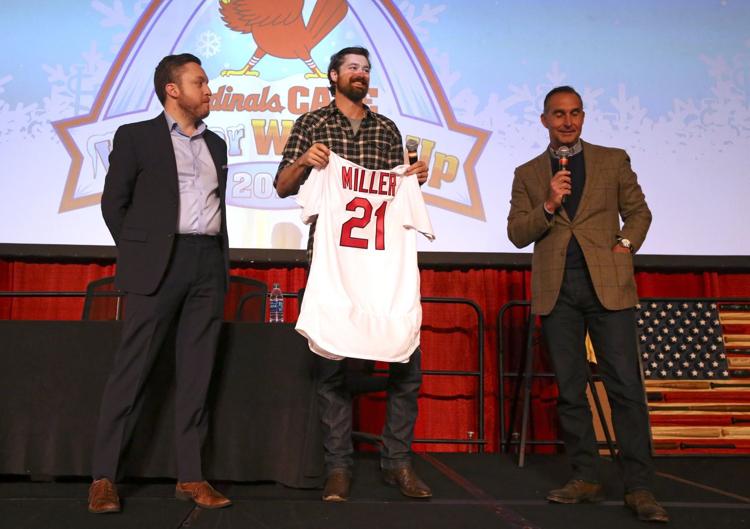 Cardinals Care Winter Warm-Up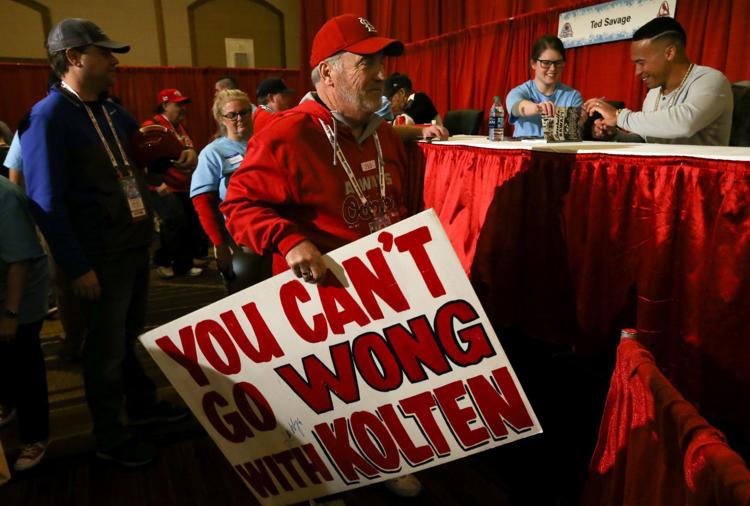 Cardinals Care Winter Warm-Up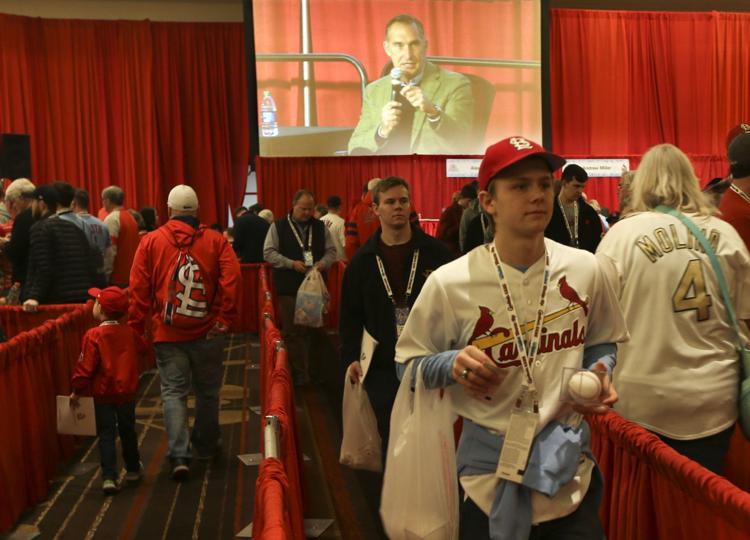 Cardinals Care Winter Warm-Up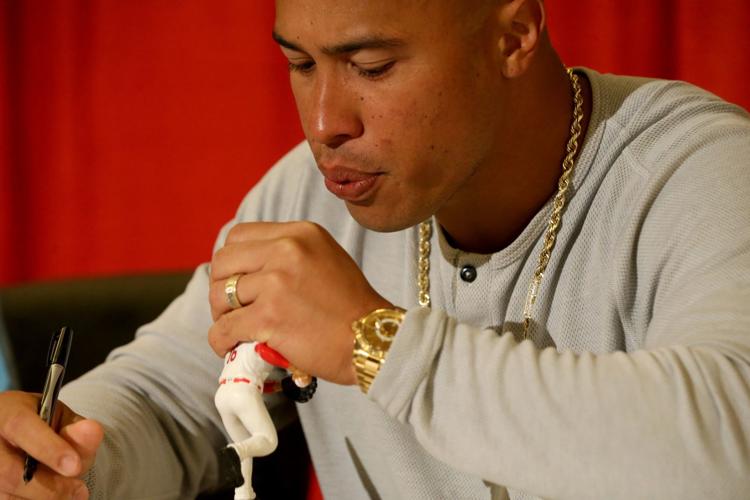 Cardinals Care Winter Warm-Up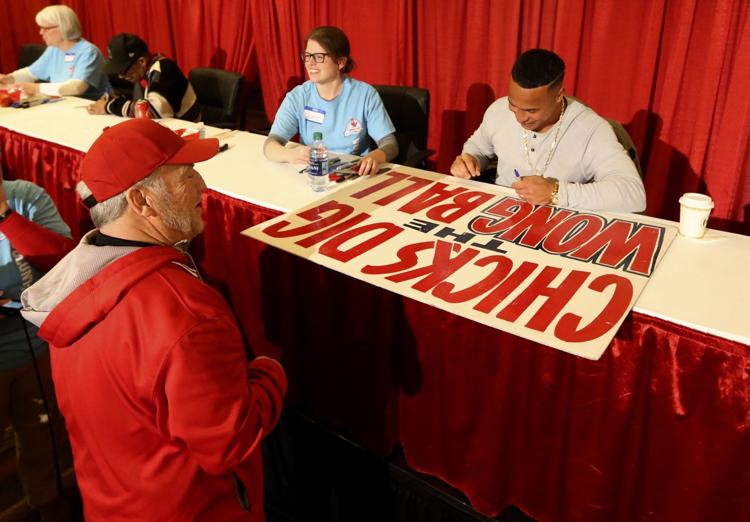 Cardinals Care Winter Warm-Up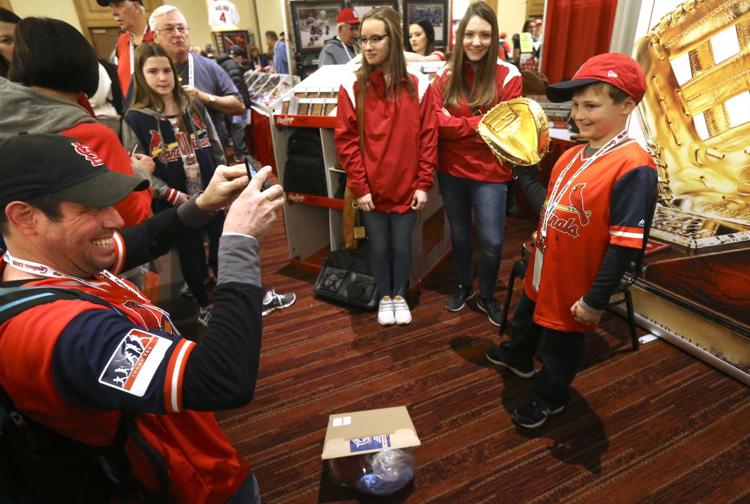 Cardinals Care Winter Warm-Up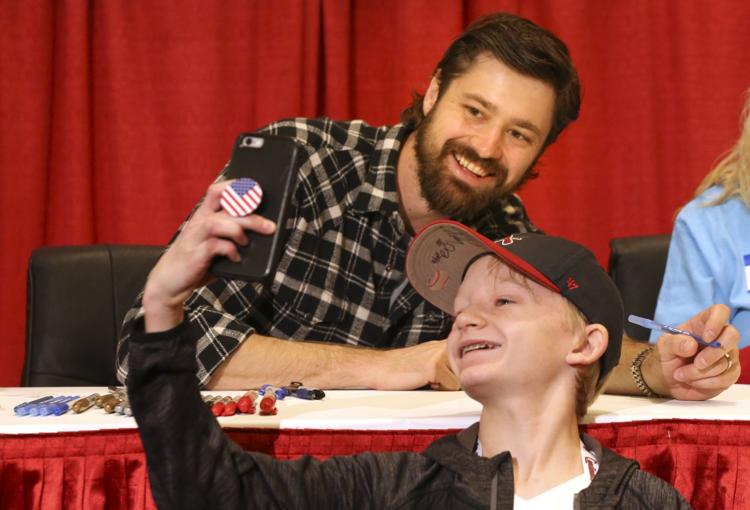 See more: Photos from Sunday at the Winter Warm-Up
See more: Winter Warm-up interviews with Cardinals players, Shildt and Mozeliak
See more: Fans get up close with Cardinals players at Winter Warm-Up