FENTON • They drink beer here, but if you want a shot, go see Tina by the Suzuki.
"Tina's Shot-Mobile," explained soccer superfan Tina Lanius, seated at the St. Louligans' tailgate by her silver car and silver table of booze. "I'm a diabetes educator. By day, I teach people to how to give themselves insulin shots. By night, I give out the shots."
Before Wednesday's game at Soccer Park, the fans of St. Louis FC reveled in good vibrations and libations. Their club remains in the hunt for a spot in the United Soccer League playoffs. And their city, after this week's news of a possible privately financed stadium, could become home to a Major League Soccer team.
"Oh my gosh, oh my gosh, I'm excited about MLS," Tina said. "But I also don't want people to forget about this. This is so important."
This is St. Louis FC, a soccer club, sure, but to people like Tina — surrounded by friends she calls family while toting an FC Barcelona bag of mini liquor bottles — it's more than a club.
It's a community, which came 5,424 strong to Wednesday's 1-0 win against Tulsa Roughnecks FC.
STLFC plays its final regular-season game here Saturday, and even a tie means playoffs for the first time in the team's four years of existence.
So to St. Louis' most fervent fans of soccer, there is this interesting mix of emotions about the prospects of an MLS team.
"I really, really love what we have here, but in my head, I know the MLS team would be better for the city of St. Louis," said Claude Karraker, 48, no relation to radio's Randy. "It'll get some business and activity downtown that'll help the city, more than us having fun out here in Fenton."
Since STLFC owner Jim Kavanaugh is part of the potential MLS ownership, STLFC will be part of the franchise, similar to the way STLFC opponents LA Galaxy II and Portland Timbers 2 are connected to MLS clubs.
But right now, STLFC has a good thing going. So one wonders what will happen in 2022, if the big professional league in our country comes to town.
And clearly there is soccer excitement in St. Louis about MLS — so some wonder why don't more of these soccer lovers come out to support STLFC?
"I'll start out by saying, if MLS doesn't come, I'm 100 percent happy with what we have here," said Alex Groves, 33, from Arnold. "St. Louis FC is amazing. I love Jim Kavanaugh, Tom Strunk, and we have the best front office. I think what MLS does is — it gets those people who are on the fence. There are so many people in St. Louis who are Euro fans — 'Oh, I have a team in England' — but they don't come out here. Or they're kind of wishy-washy.
"So (MLS) is just the next level. For better of worse, MLS has the lockdown on professional soccer in our country. And St. Louis should've been a founding MLS city. So we've had so many bumps in the road. … I can see us being, instantly, one of the top-tier MLS teams. Maybe not on the field, but with the fan support, the community. It'll be awesome."
It's progress. Yes, STLFC games might suffer because of an MLS club. But five years ago, you didn't even have STLFC, and the fans jumped on board and grew this into something special. Why can't the same thing happen to a new club in a larger league?
It all would play out to maximize St. Louis' soccer-dom (not to be confused with the Soccerdome in Webster Groves).
"It's just fun, man," Groves said. "I've been a soccer fan since I was a kid, and it's one of those weird things that I wish more of America understood. Just soccer in general. I think there's such a bias against it, because it's not an American sport, as if — it's European, so I don't like it. Every soccer fandom around the world has more fun that any other sport, except maybe college football. It's just a big, drunk family that loves everybody."
And on Wednesday, it sure was fun, with shots and shouting and shooting. At the tailgate, the soccer fans were dressed as soccer players — "full kits" — while drinking beers as tall as soccer balls.
Tina said her family in St. Louis has "over 60 cousins" and here she was surrounded by so many new relatives. And Karraker, from Collinsville, said it was worth the drive. Always is. Always will be.
"I think everyone down here on the side of the lot loves this club for similar reasons," Karraker said. "Most of us have been around for all four years, through thick and thin, mostly thin. But it's just a really, really good atmosphere. The players get to know faces. You see them out in public and they're totally cool with coming up to you, saying, 'Hey, how you doing, what did you think of the game?'
"I've been a Blues season-ticket holder for 10 years, and those guys don't recognize me at the grocery store. But these guys will. The club really takes care of the fans."
St. Louis FC beat Tulsa Roughnecks FC 1-0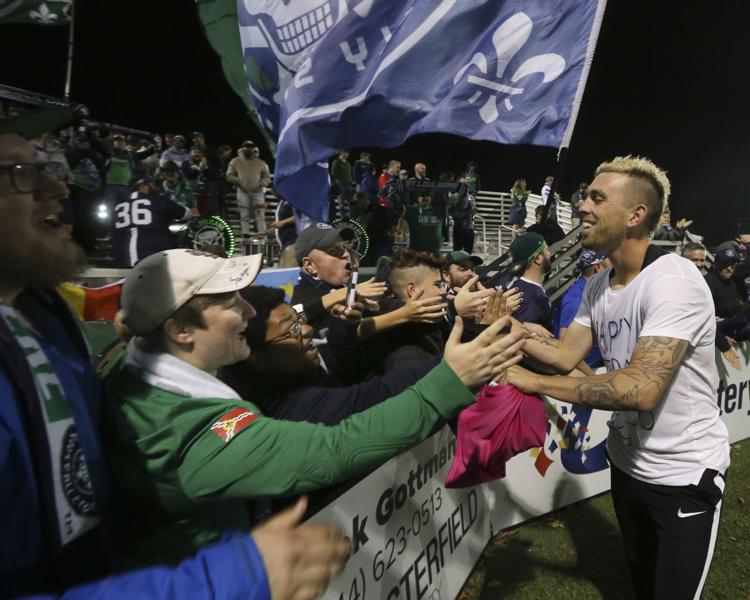 St. Louis FC beat Tulsa Roughnecks FC 1-0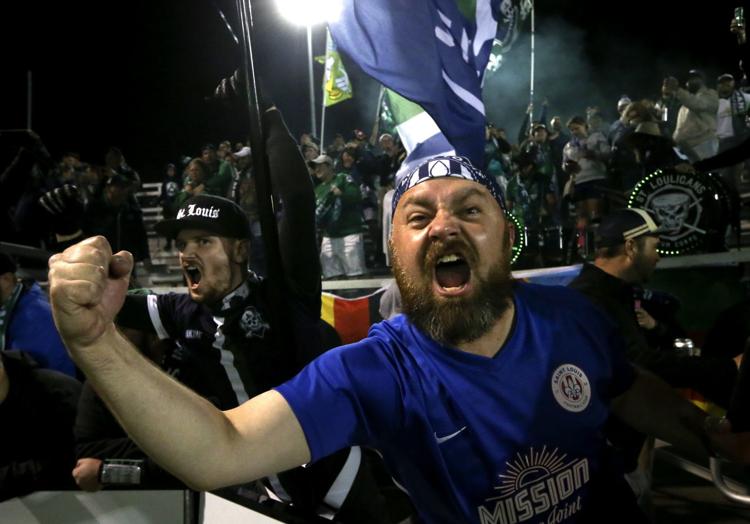 St. Louis FC beat Tulsa Roughnecks FC1-0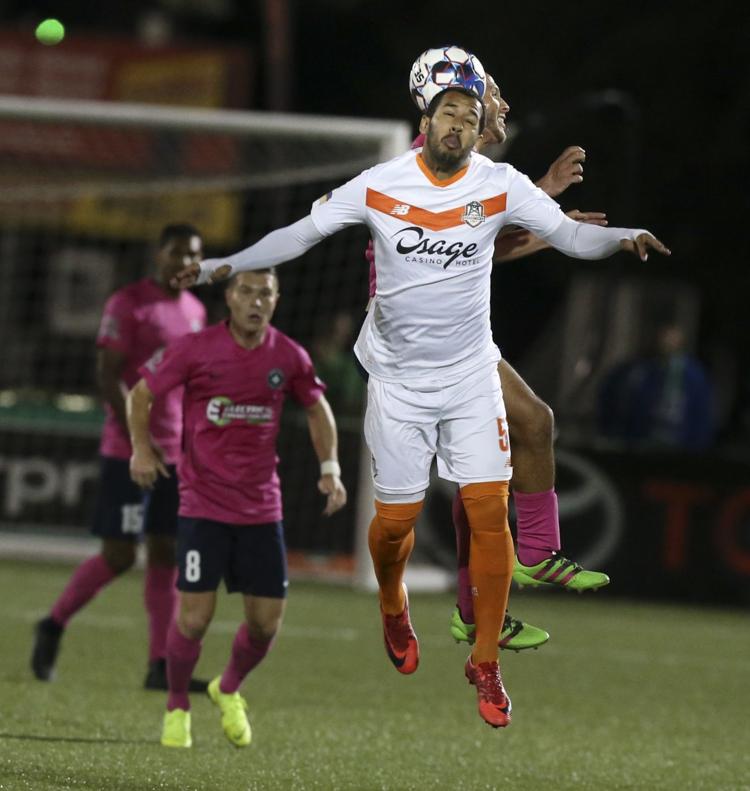 St. Louis FC beat Tulsa Roughnecks FC1-0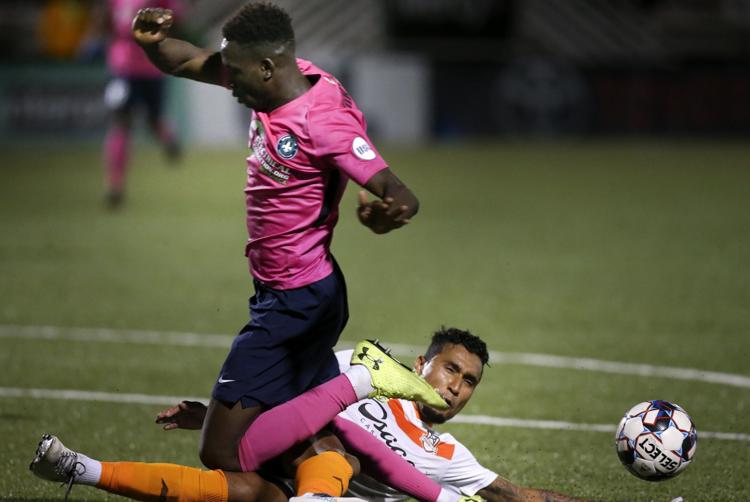 St. Louis FC beat Tulsa Roughnecks FC1-0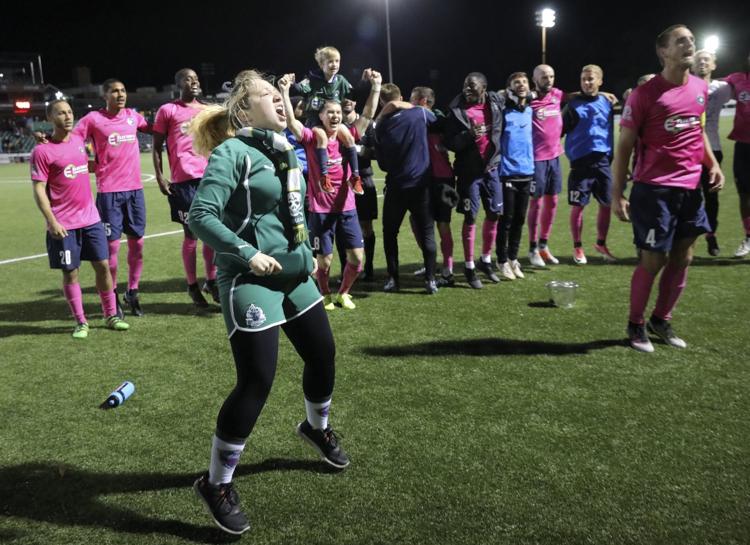 St. Louis FC beat Tulsa Roughnecks FC1-0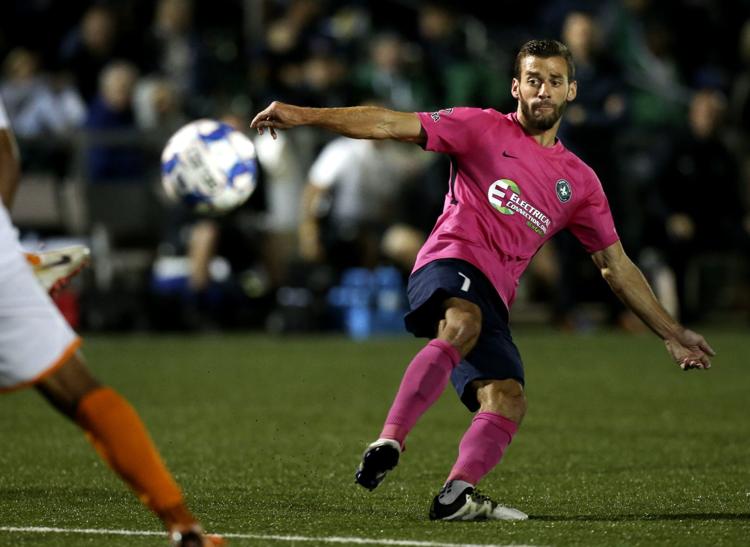 St. Louis FC beat Tulsa Roughnecks FC1-0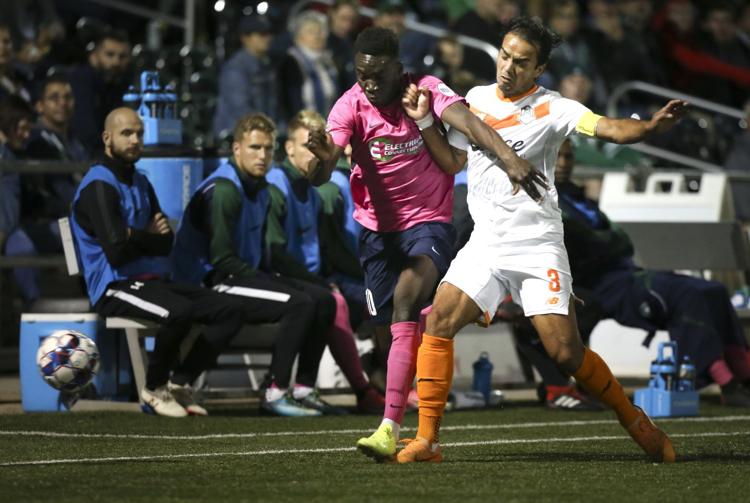 St. Louis FC beat Tulsa Roughnecks FC 1-0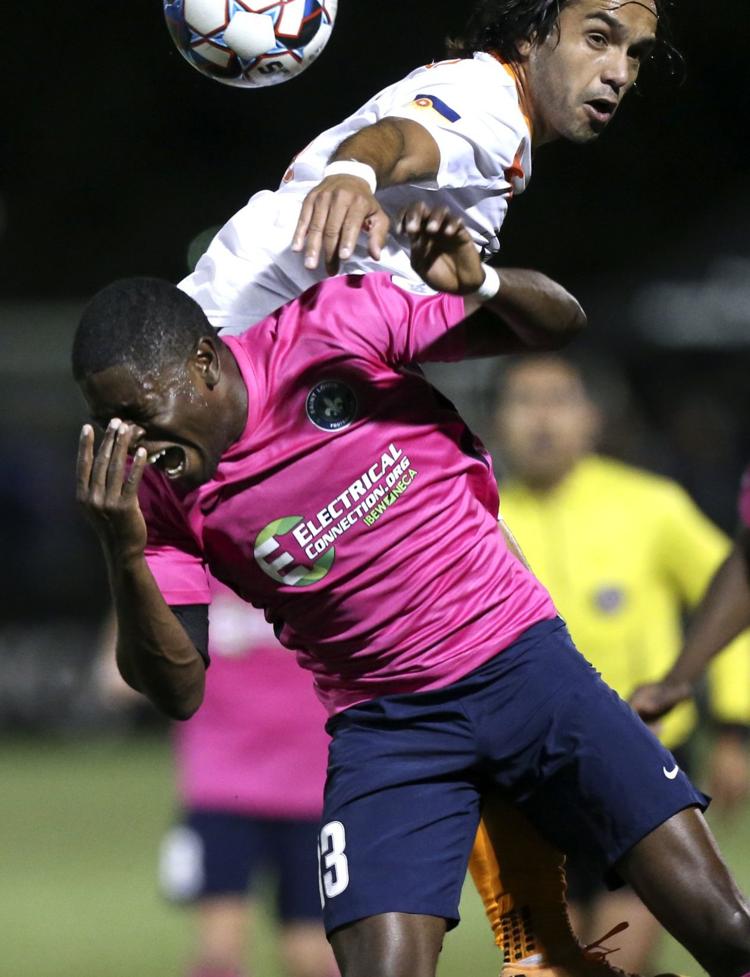 St. Louis FC beat Tulsa Roughnecks FC 1-0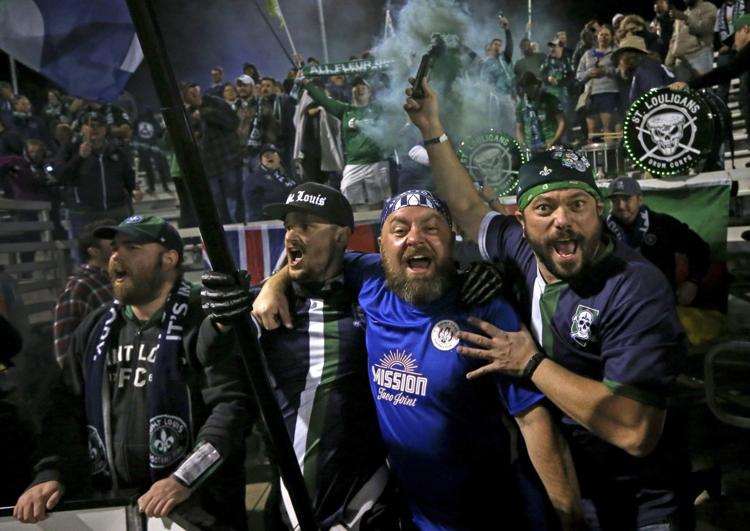 St. Louis FC beat Tulsa Roughnecks FC 1-0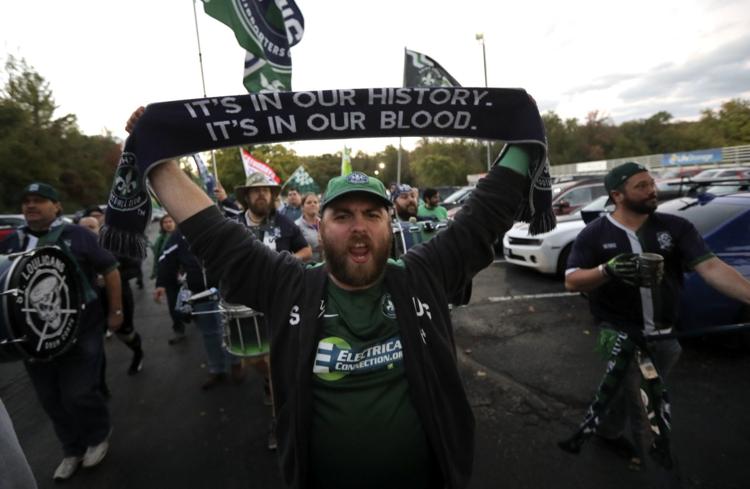 St. Louis FC beat Tulsa Roughnecks FC 1-0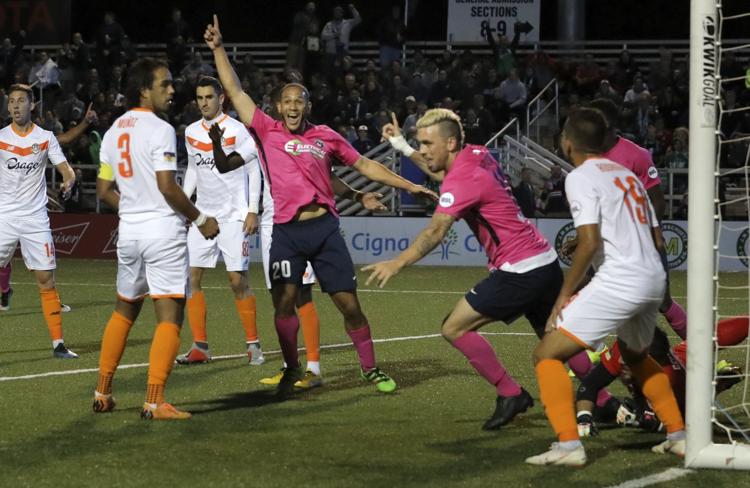 St. Louis FC beat Tulsa Roughnecks FC 1-0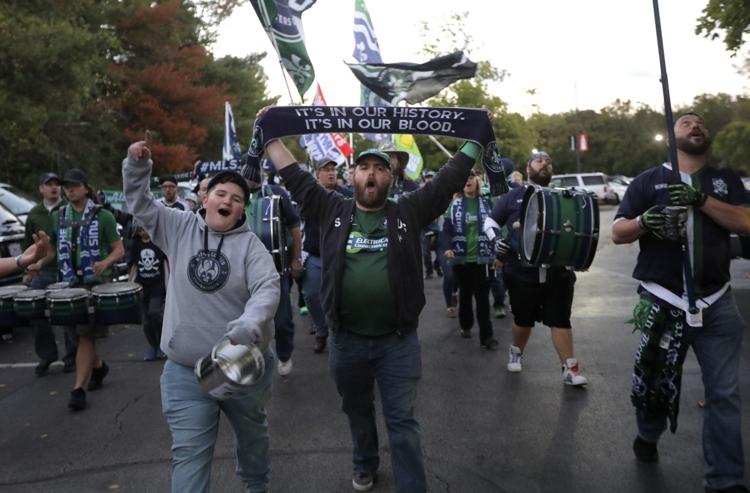 St. Louis FC beat Tulsa Roughnecks FC 1-0