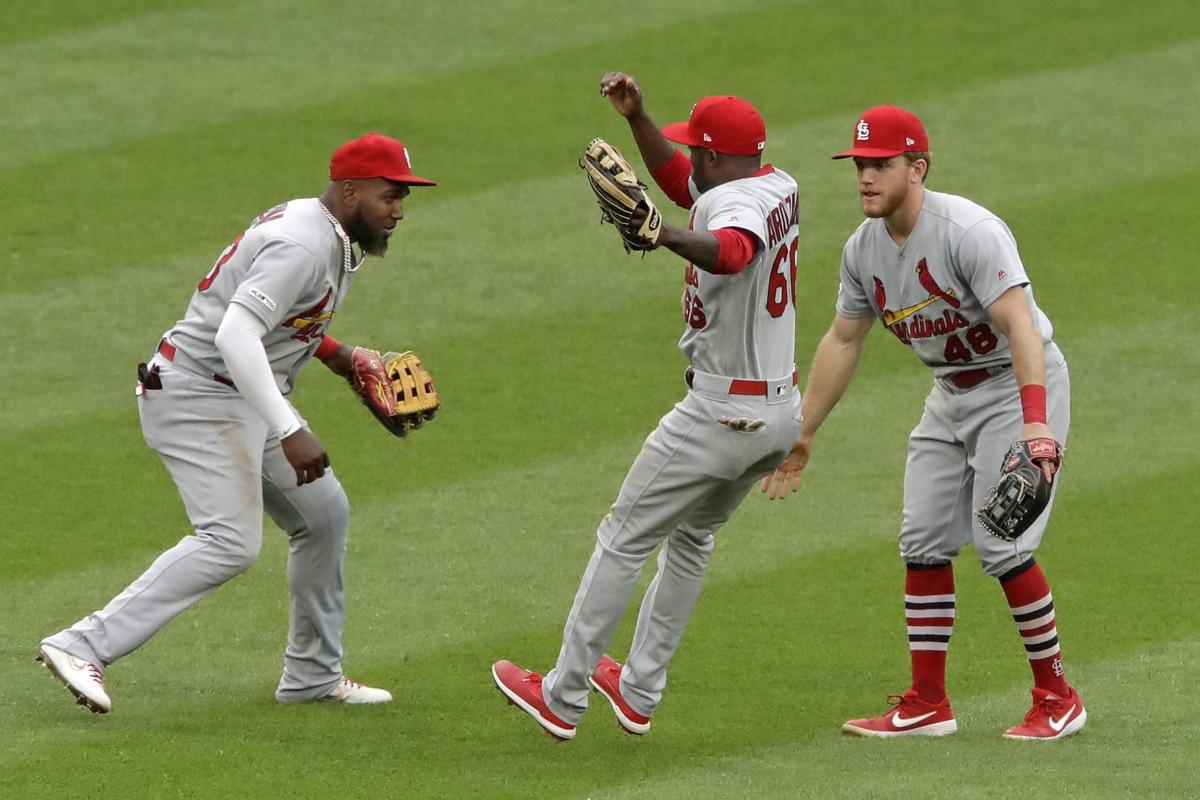 Our national pastime is recovering from its most unbalanced season in modern times. Too many teams tried to lose on purpose, so the industry needs reform.
Competitive balance is good for business, as the NFL and NHL can affirm. The NBA is making progress there, too, and the league is pondering big new ideas such as an in-season tournament and a play-in format for the postseason.
Those kinds of various small changes could address baseball's issue. But if the sport continues down this path, more dramatic change will be needed — such as establishing two competitive tiers with a relegation system.
This year 10 teams lost 90 or more games, and four of them topped 100 losses. The Detroit Tigers lost 114 times, doing everything possible to kill their fan base — short of sending their mascot Paws into the concourse to sucker punch patrons in the beer line.
"In many ways the industry is in a competitive hibernation, and the fans are reacting to it," player agent Scott Boras told reporters at the recent general managers meeting. "We've got a decline in attendance. We've got owners charging more for generations that want to see the game, yet we're losing a generation of the young people that only are interested in competition. They want to see teams play well and do well. And we have this hibernation period where (a team) will be good for two or three years out of 10 and not be good for the other seven years."
Baseball commissioner Rob Manfred prefers to describe this phenomenon as a competitive cycle, not competitive hibernation. But losing is losing and the product suffers.
The NHL and NBA addressed tanking with a draft lottery. It's not foolproof — ask basketball fans in Philadelphia, where the "Process" produced 19-63, 18-64 and 10-72 seasons in a row for the 76ers — but it's a start.
A weighted draft lottery gives all nonplayoff teams a shot at the top draft picks. In the 2019 NHL draft, for instance, the New York Rangers had the sixth-worst record but ended up drafting second. The Chicago Blackhawks jumped from No. 12 to No. 3.
But gaining top draft picks is just one incentive for tanking. The other is swapping veterans for prospects, as the Miami Marlins did while gaining pitchers Sandy Alcantara and Zac Gallen plus outfielder Magneuris Sierra from the Cardinals for two so-so years of Marcell Ozuna.
How could MLB limit such trades? By defining what constitutes a bailout trade and then stripping away draft picks for reaching certain thresholds.
Why should the Marlins get to sell off Ozuna, Christian Yelich and Giancarlo Stanton, among others, for a pile of prospects and keep all of their draft picks?
Because MLB teams are treating the current luxury tax threshold as a de facto salary cap, the next collective bargaining agreement also should include a salary floor to force the also-rans to spend. But while that would enrich players, it would not necessarily increase the competitive balance.
As we've seen in the NHL, tanking teams are willing to accept bad contracts to meet the salary floor while collecting a service fee of prospects and/or draft picks. Bad teams stay bad while the winning teams free up cap space to add talent.
So more aggressive steps are needed. Among the ideas ESPN.com's David Schoenfield put forth is to predicate revenue sharing on success. Reward the teams for doing more for the industry and create a disincentive for tanking.
The playoff teams would get more than, say, the first 10 teams out of the bracket. And the very bottom tier would get zilch.
As it stands today, the Marlins can live off revenue sharing and shrug at their miserable attendance. That franchise has become a drag on the whole industry.
If these steps fail and baseball continues down the haves/have-nots path, then perhaps a more radical step is needed.
How about this: Replace the National League and American League with two competitive tiers and a relegation system. The Super League would include the upper half of teams and the Major League would house the rest.
For Year 1 in this format, records from the previous three years would determine which teams played where. For each succeeding year, the bottom two teams in the Super League would be relegated to the lower league while two teams playing for the Major League title would move up the following year.
Interleague play could fit into this format, but teams in the Super League wouldn't have nearly as many bad games on their schedule. Also, only the Super League playoffs would feed into the World Series.
This seems harsh, but as it is we're lucky to see half of the MLB teams make a playoff push in a given year. This two-tier system would allow the low-revenue teams to compete among themselves and it would give the middle-tier teams plenty for which to play.
If a Major League franchise wanted to invest in talent hoping to move to play in the Super League, it would be free to do so. Conversely, if a Super League team wanted to tank and rebuild, then it could retreat to the Major League and take fewer beatings.
Hey, it's a thought. Anything beats watching the Cardinals flog the downtrodden Pittsburgh Pirates again and again during the season's stretch run.
Be the first to know
Get local news delivered to your inbox!