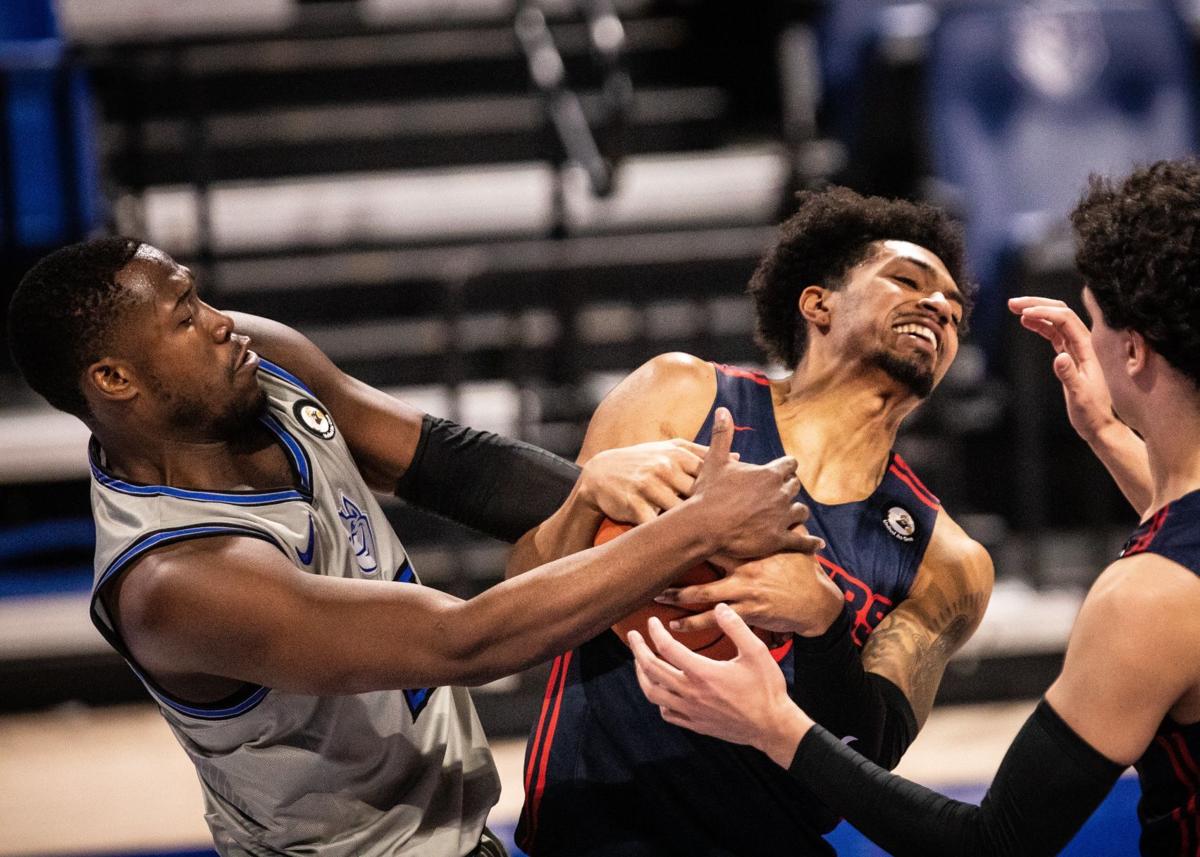 No, the St. Louis Billikens didn't lose their minds during their month-long COVID-19 shutdown.
"I'd say our whole team has handled it very well," SLU coach Travis Ford said Monday. "I don't know what that means in how we're going to play. But their attitudes have been good. They've been attentive, they've been focused."
But regaining their form, predictably, will take some time.
After just a few full practices, they had to face Dayton — a familiar nemesis and one of the Atlantic 10 Conference's top teams this season.
The Billikens scratched and clawed Tuesday night, as they always do. Ford switched up his defenses while trying to disrupt outstanding Flyers guards Jalen Crutcher and Ibi Watson.
Each time the Flyers tried to pull away, the Billikens reeled them back in. But they just weren't sharp enough to win after sitting around for weeks.
This 76-71 defeat will do them a world of good as they try to regain their legs. Unfortunately, losing at home to an unranked foe will also do some damage to the postseason resume.
That's not fair, but life in a pandemic is not fair.
We know what the Billikens look like when they are in peak midseason form.
Jordan Goodwin is a wrecking ball. He attacks the basket. He crashes the offensive boards. He hits some jumpers after backing off defense. He is a double-double in points and rebounds just waiting to happen.
Javonte Perkins is one the nation's most dangerous pure scorers. He wants the ball and he scores the ball. He knocks down 3-pointers. He connects on mid-range jumpers, which is a lost art in today's game. He drives through defenses and finishes at the rim.
Hashan French is a force in the lane, sealing off opponents from the defensive boards, keeping offensive rebounds alive and lofting in the occasional hook shot with his excellent low-post footwork
Yuri Collins is a full-tilt point guard. He pushes the offensive pace. He attacks the rim speed and quickness. He feeds teammates at an elite rate and hits an occasional jumper to keep defenders honest.
Gibson Jimerson nails three pointers. Demarius Jacobs scores every which way off the bench. Marten Linssen reminds old Big Eight basketball fans of Ed Neely (ask your parents) as he cleans up the paint.
When operating at full strength, the Billkens bench goes on and on, with Fred Thatch's tenacious defense, Terrence Hargrove Jr.'s explosiveness and, when needed, Jimmy Bell's physical presence.
All of those elements were on display in stretches of this game. But a missed layup here, a bad pass there and the Billikens just … couldn't … quite … get … over … the hump.
They have all the components of a team that should make the NCAA Tournament and make a run. This is the most certain team in Ford's tenure, but this is the most uncertain season college basketball may ever see.
Consider what's happened since the Billikens last played back on Dec. 23.
St. Bonaventure, picked fourth in the A-10's preseason poll, climbed into first place with a six-game winning streak. Preseason favorite Richmond returned from a two-week pandemic break with an 84-78 loss at home to La Salle, a sub-.500 team.
On the national scene, blueblood spilled all over the courts. Kansas suffered a three-game losing streak in the Big 12 and Duke did the same in the Atlantic Coast Conference. Kentucky went 1-6 in nonconference play and later lost three consecutive games in the Southeastern Conference.
Nationally-ranked Illinois and Wisconsin each lost two home games during the first half of their Big Ten slate. Traditional power Michigan State lost four of its first six league games
Meanwhile, the Billikens remained stuck at 7-1. They couldn't lose any games while trying to beat a sweeping coronavirus outbreak in their program, so they stayed in the Top 25. This week they checked in at No. 22.
"It's out of respect of our eight games, which is deserving, for the games we won and the numbers we've put up," Ford said. "Rankings, once they come out, they're based on winning and losing. Anybody can do it. You win, you go up. If you lose, you go down. It's not like there's a science to it. It's all about winning and losing."
But in the past month, Ford noted, "We haven't done either."
Coaches across the country have dealt with uncertain schedules. Program after program has been forced into quarantine, causing massive frustration.
"It's one thing to be off for two weeks. That would be very unlikely in a normal season," said Richmond coach Chris Mooney, whose team hosts SLU Friday. "But to sit in the hotel room doing nothing for seven days is … that seems difficult to overcome."
Yes, well, it is. But this is where the sports world is these days. Coaches and players are left making the best of a tough situation.
Given their veteran leadership and collective experience, the Billikens are better equipped than many teams to deal with this adversity.
They will get back to work this week, scraping off some more rust and smoothing out the rough edges.
They're back, finally, and their late push Tuesday night reminded they are committed to seeing this through.
Billikens vs. Flyers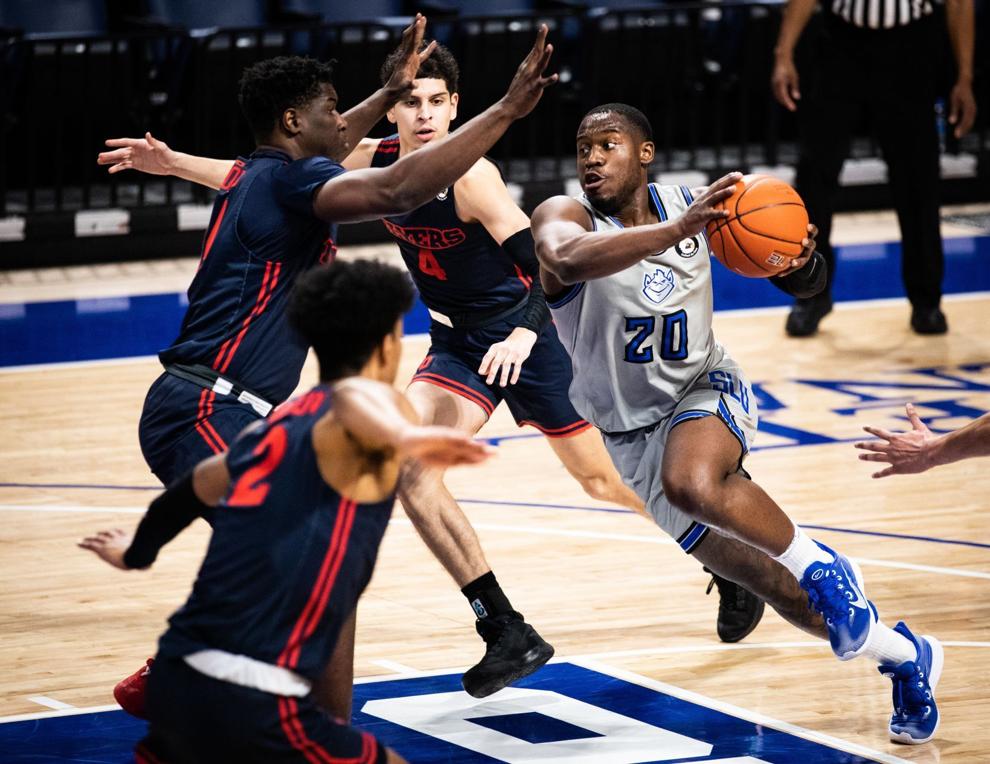 Billikens face off with Flyers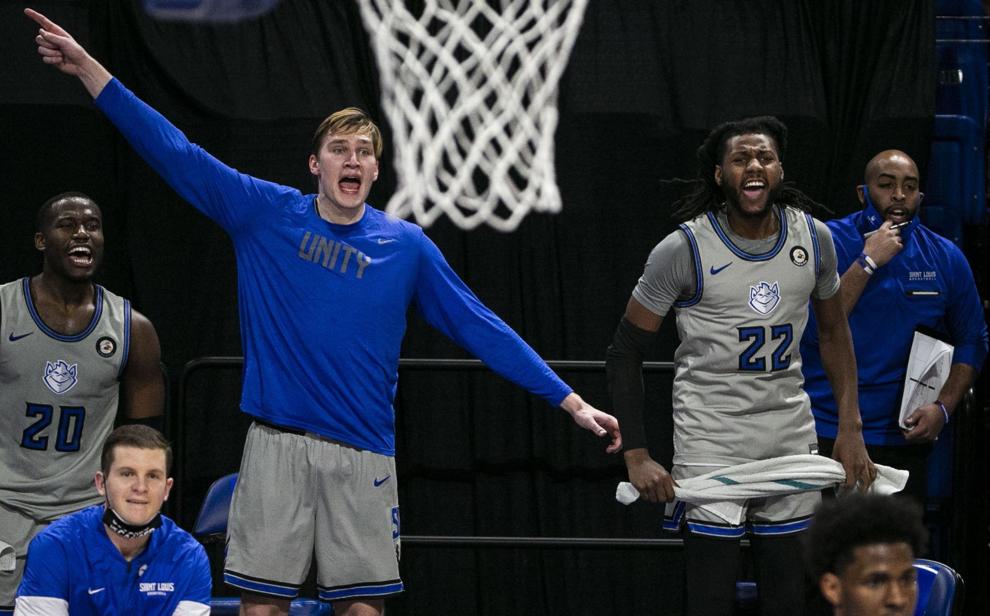 Billikens face off with Flyers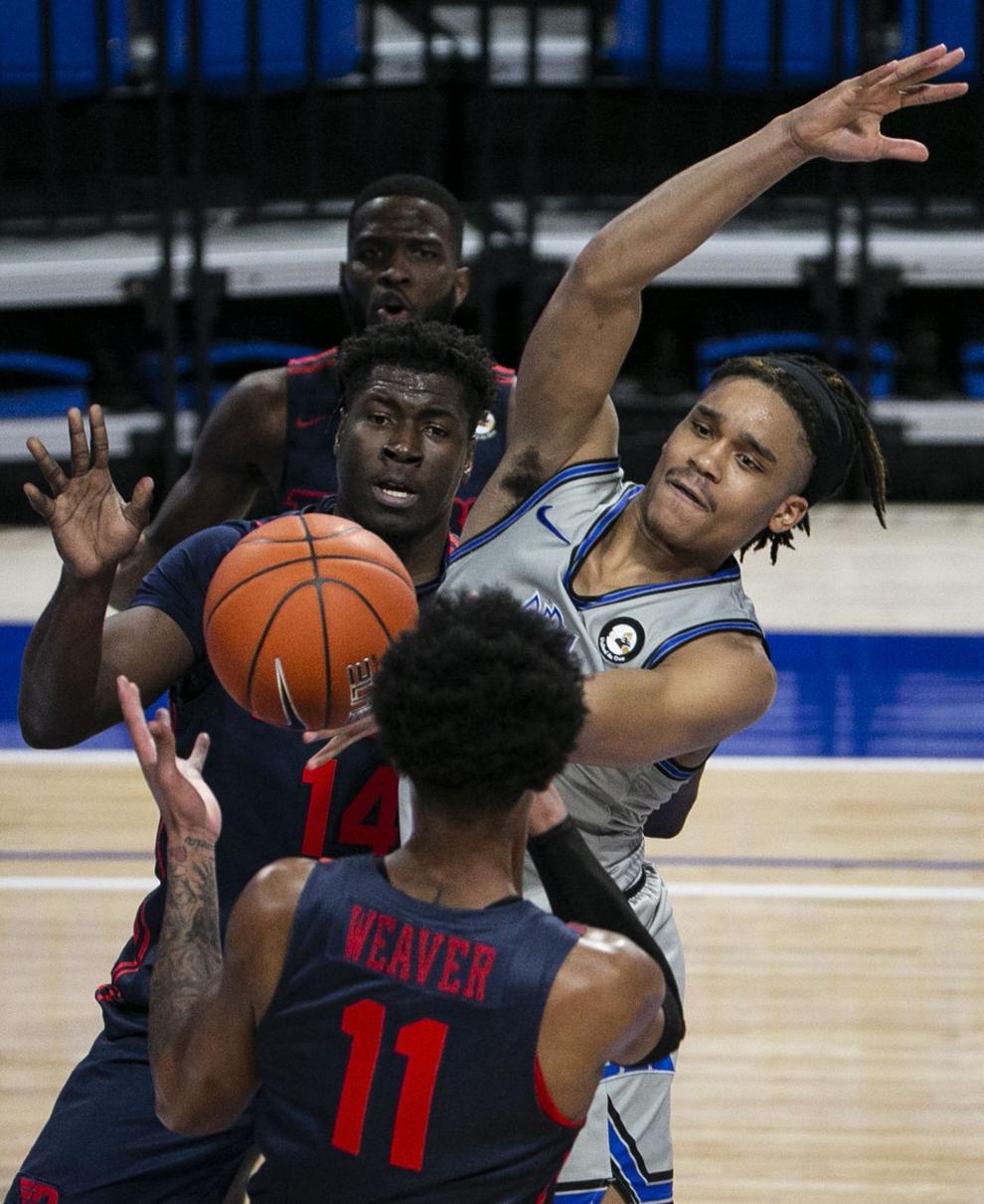 Billikens face off with Flyers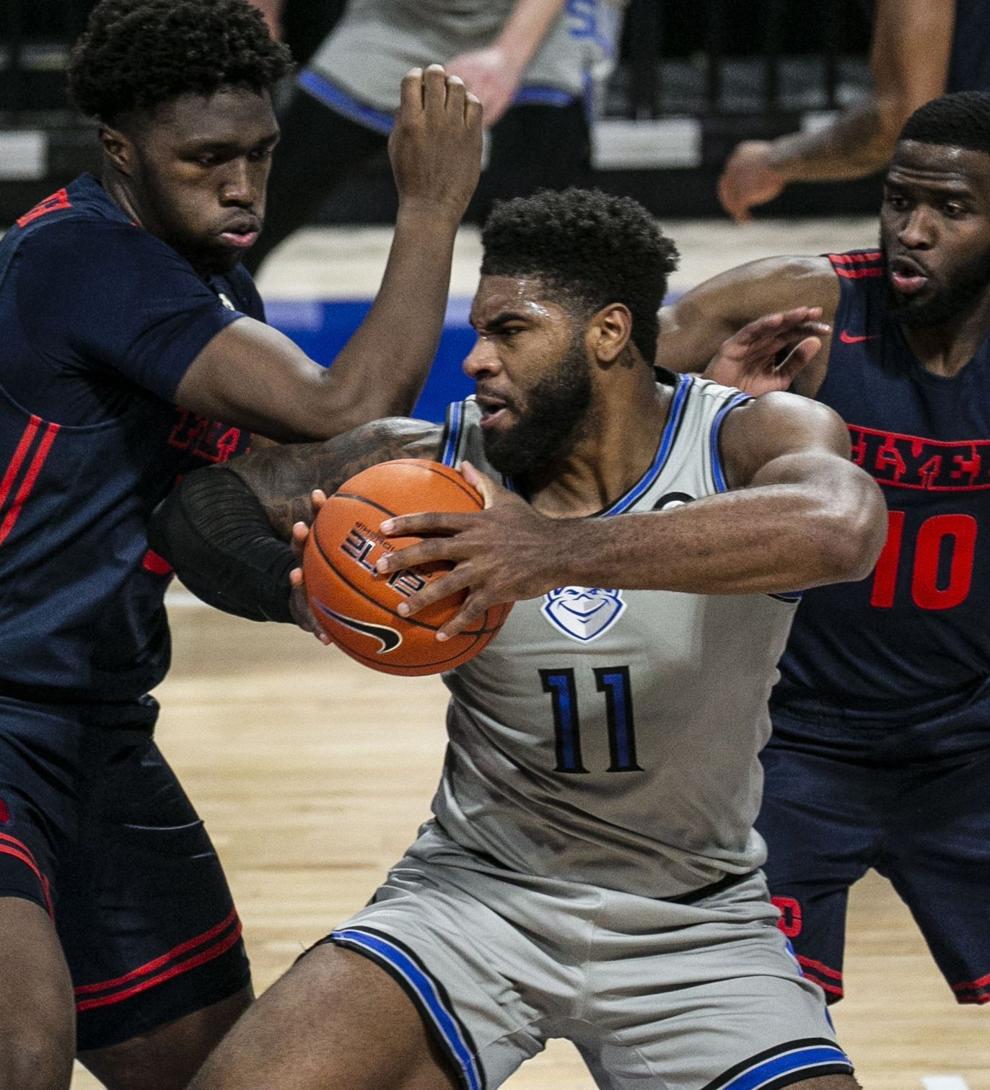 Billikens face off with Flyers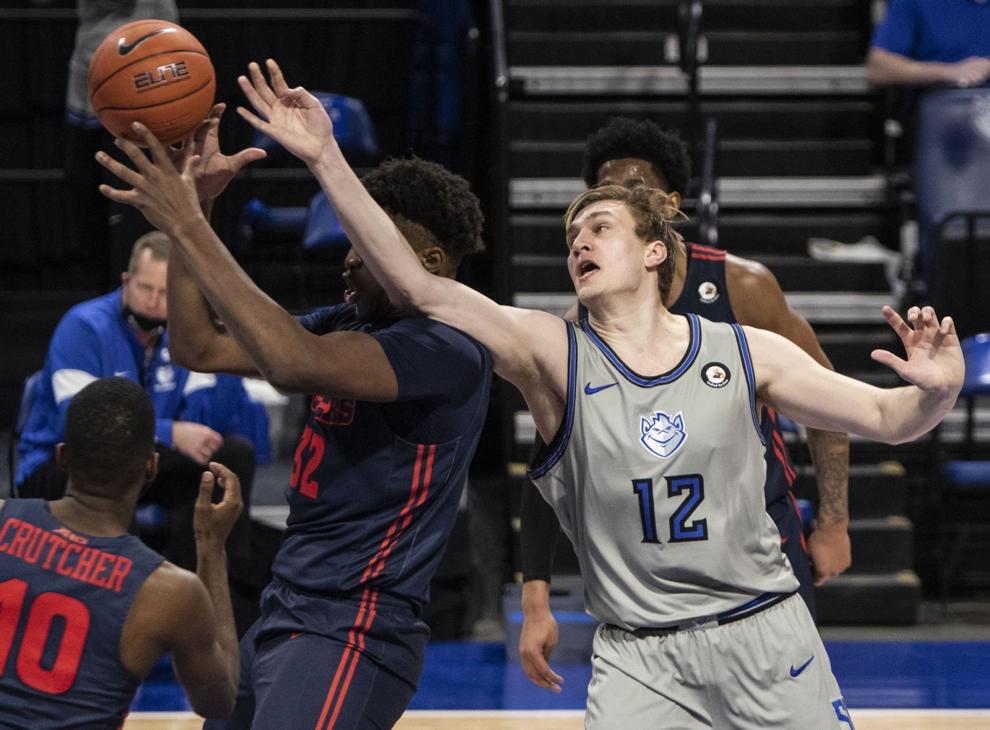 Billikens vs. Flyers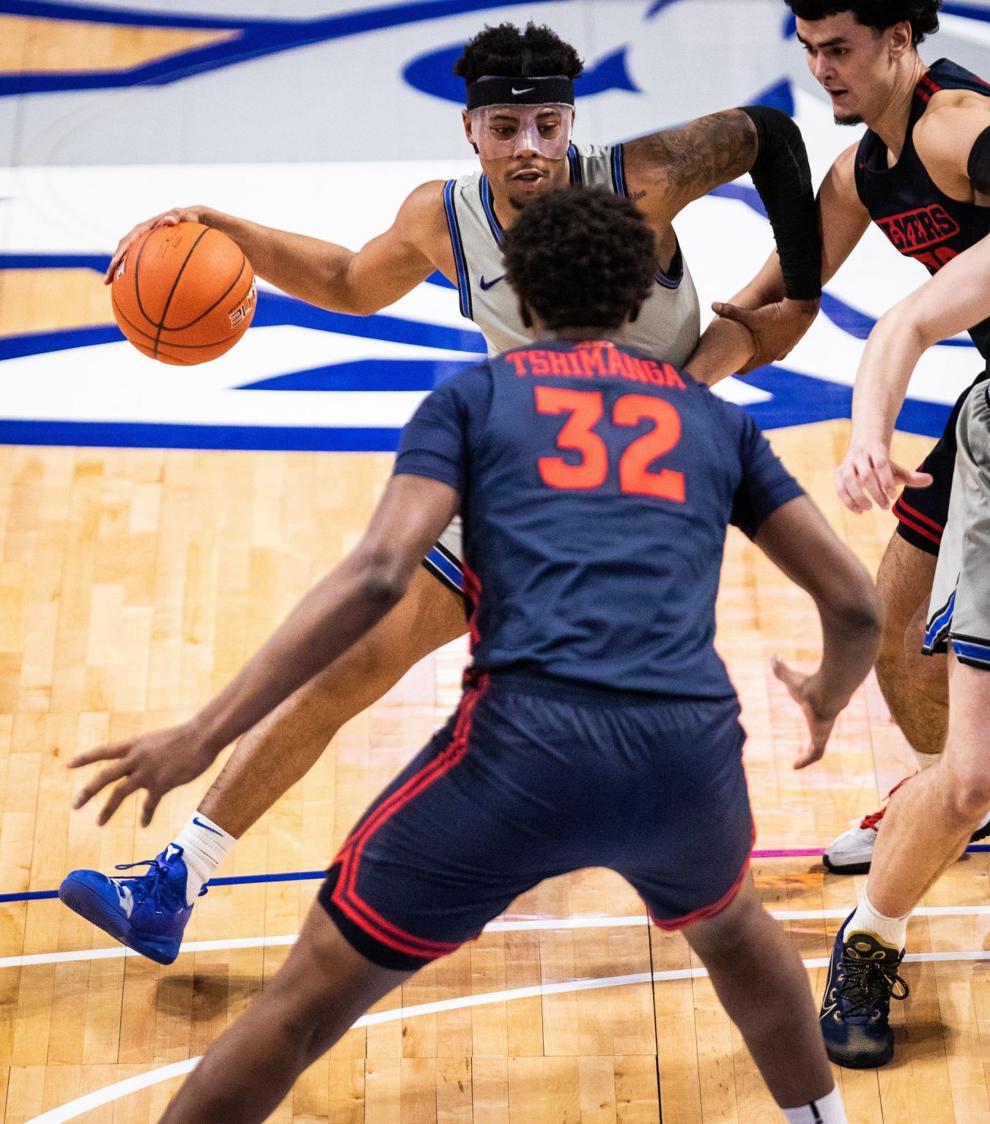 Billikens vs. Flyers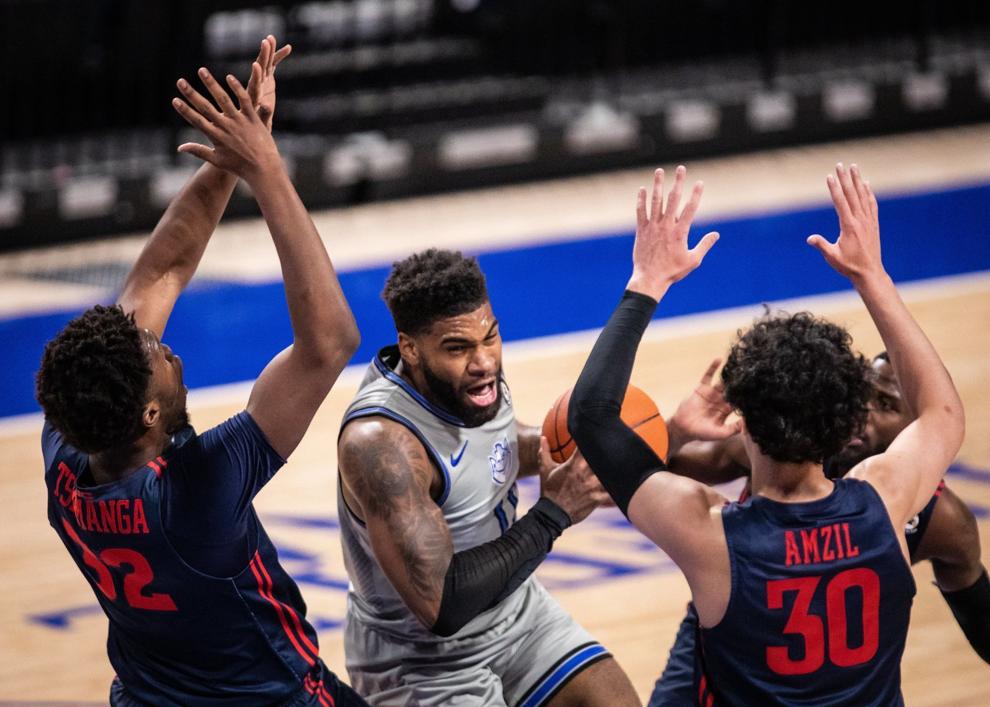 Billikens face off with Flyers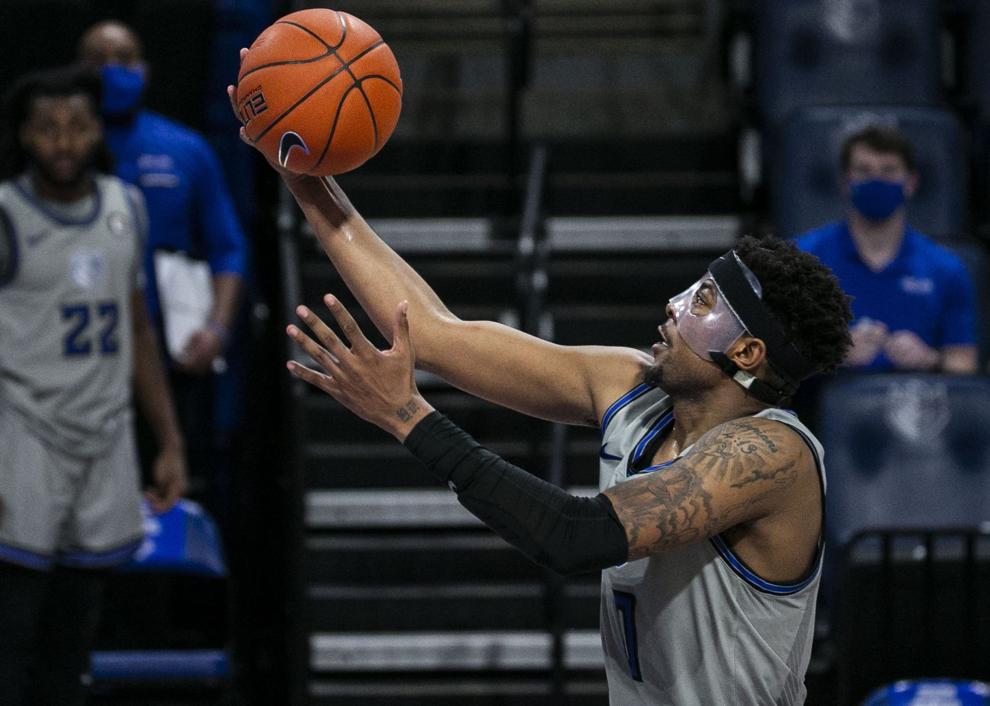 Billikens face off with Flyers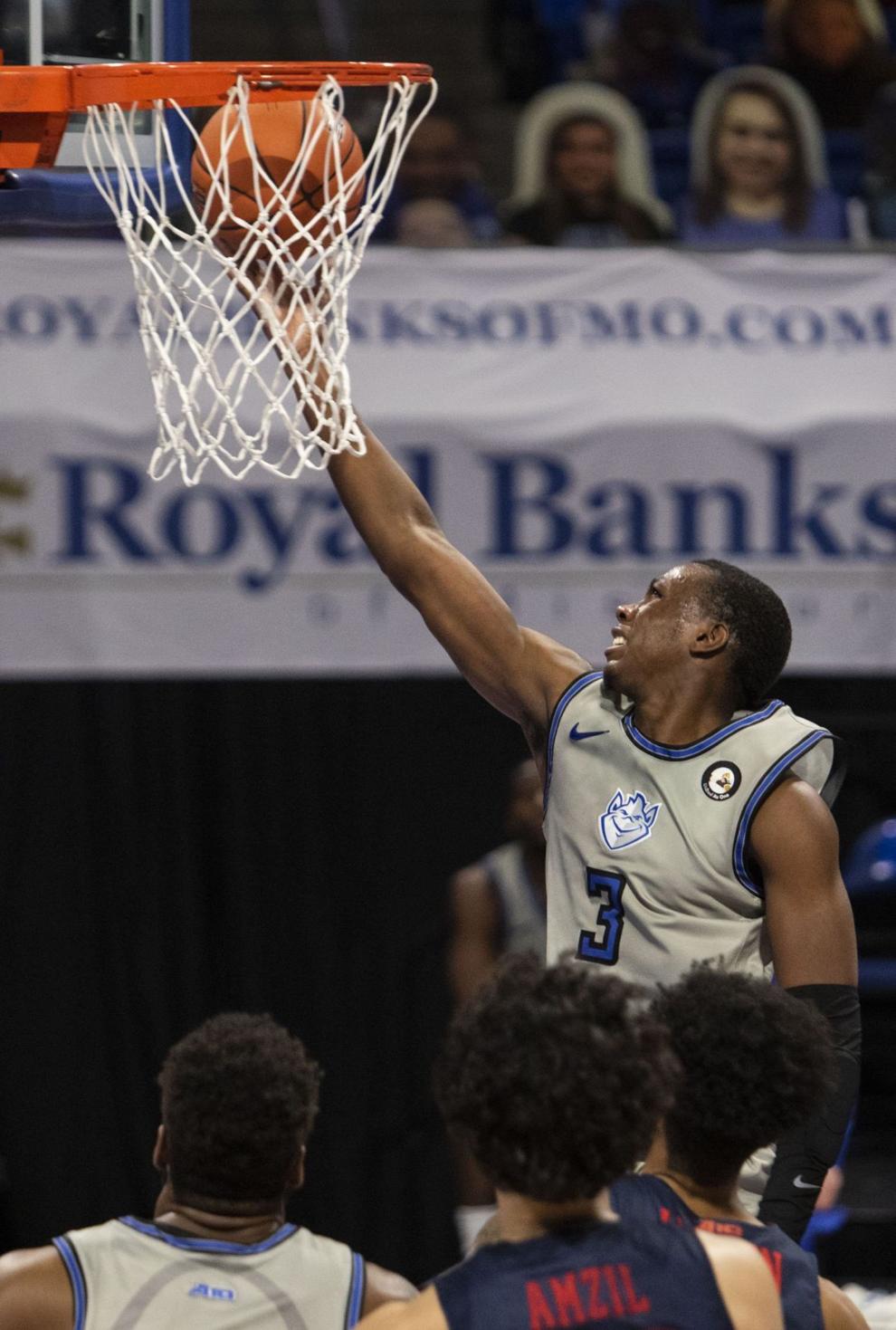 Billikens face off with Flyers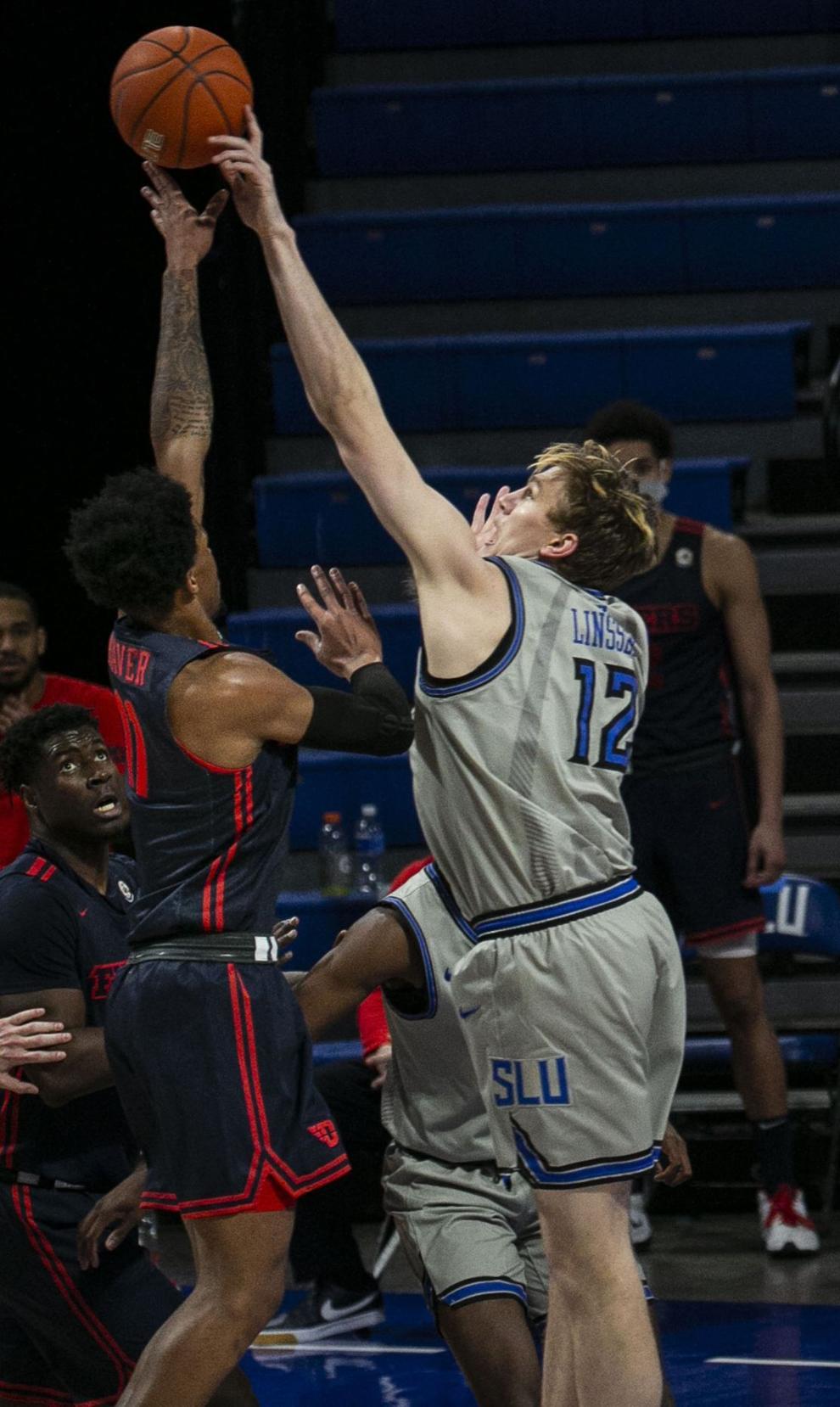 Billikens vs. Flyers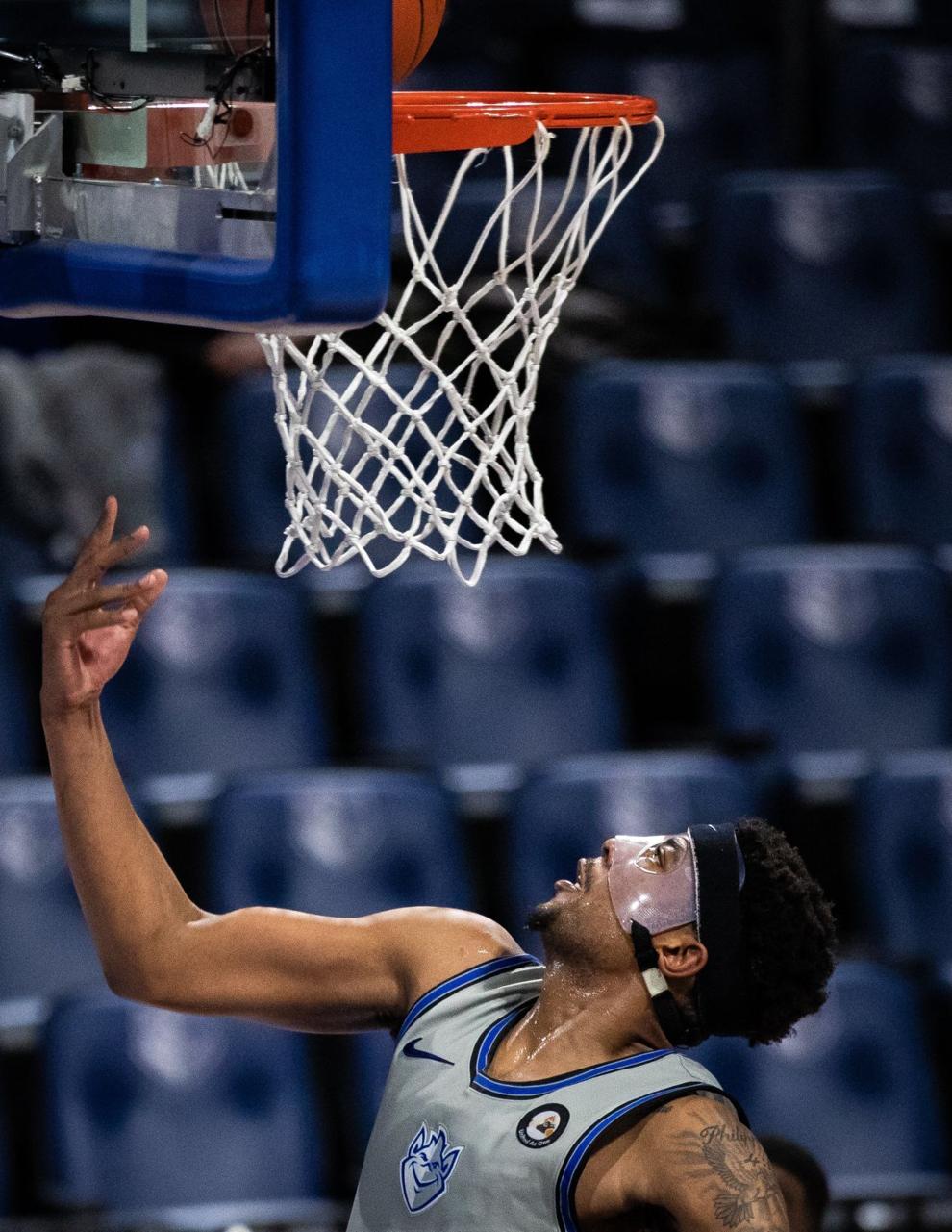 Billikens face off with Flyers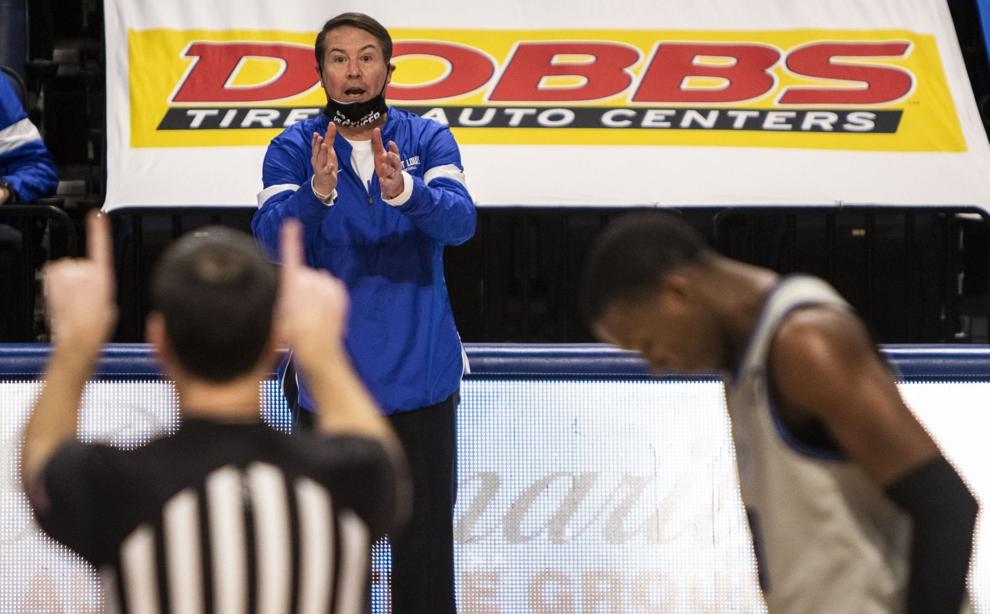 Billikens vs. Flyers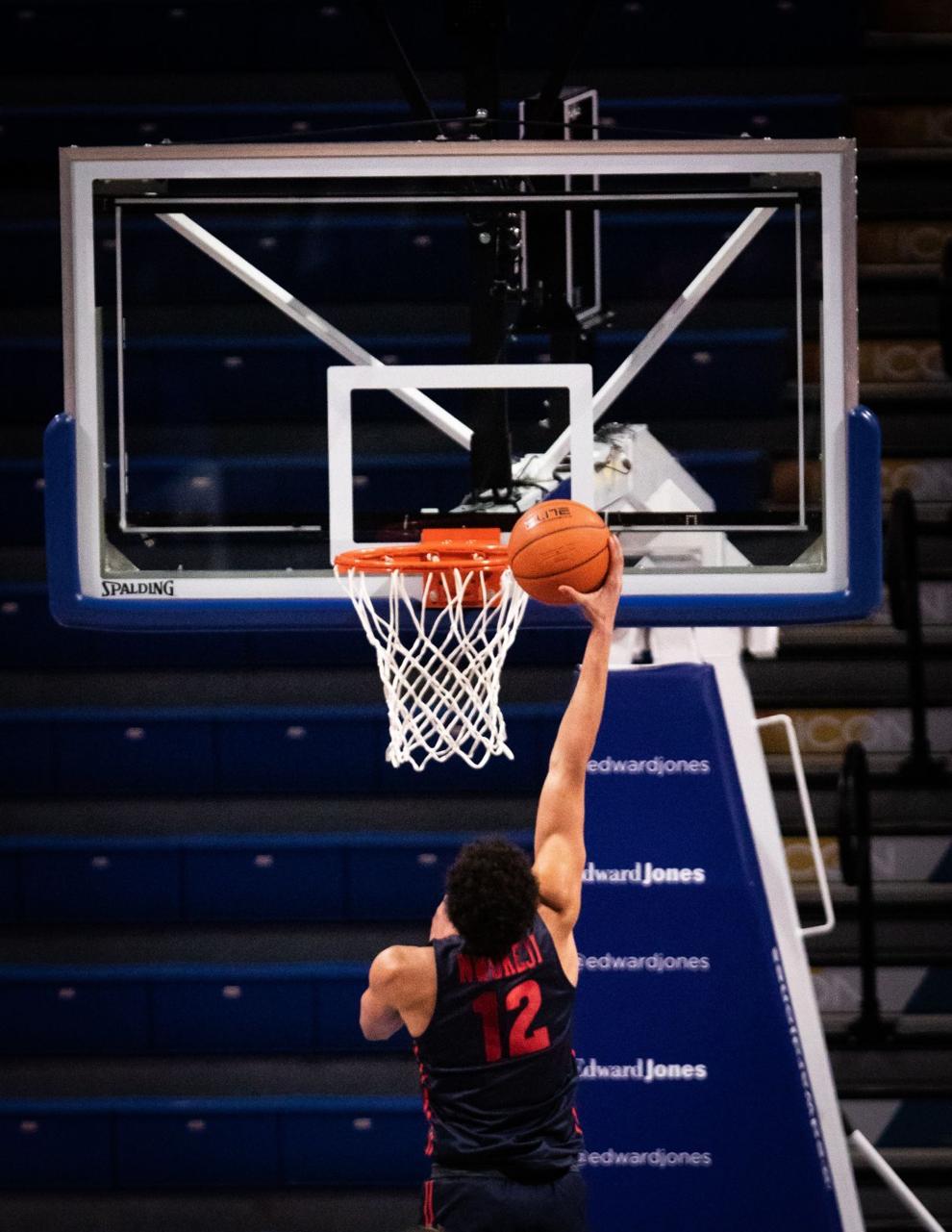 Billikens vs. Flyers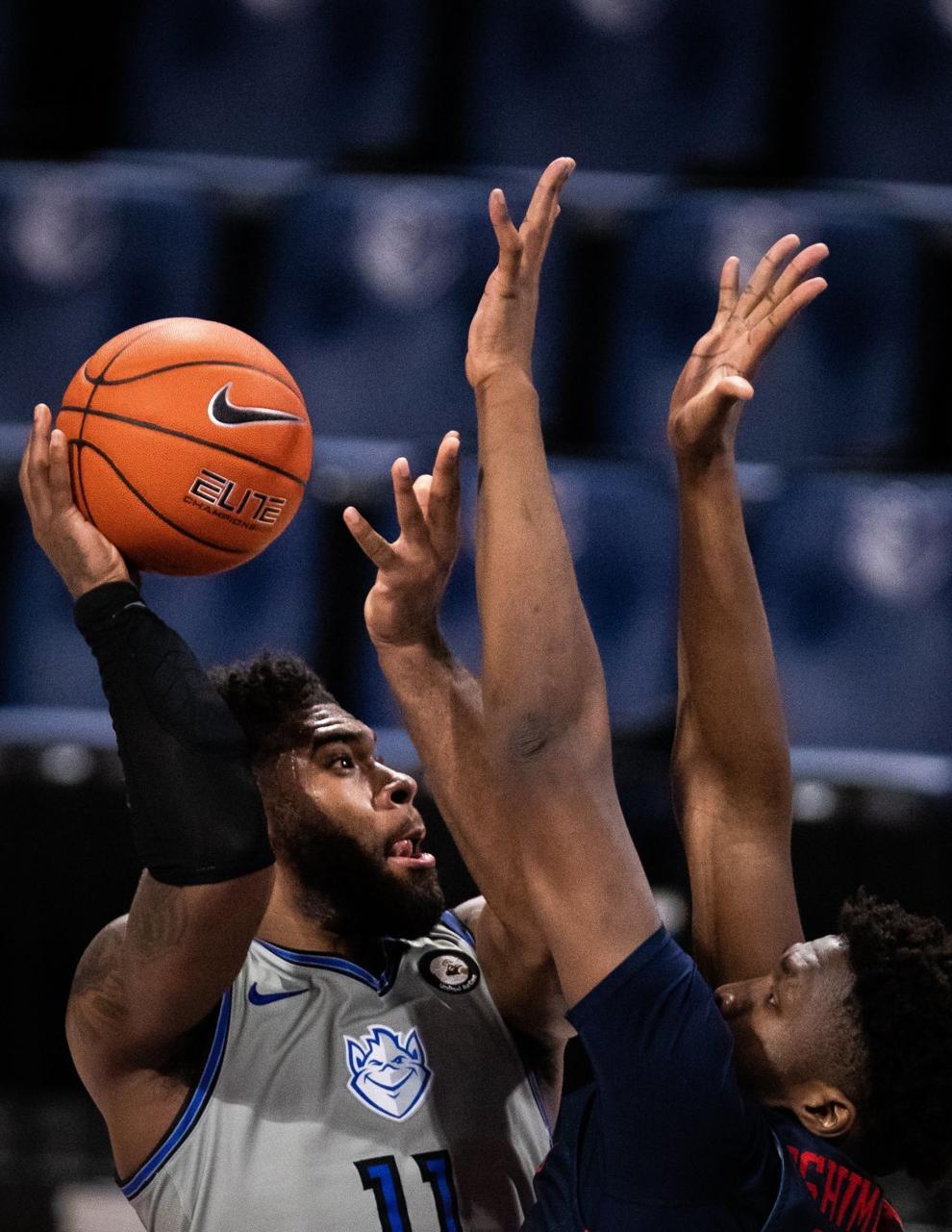 Billikens face off with Flyers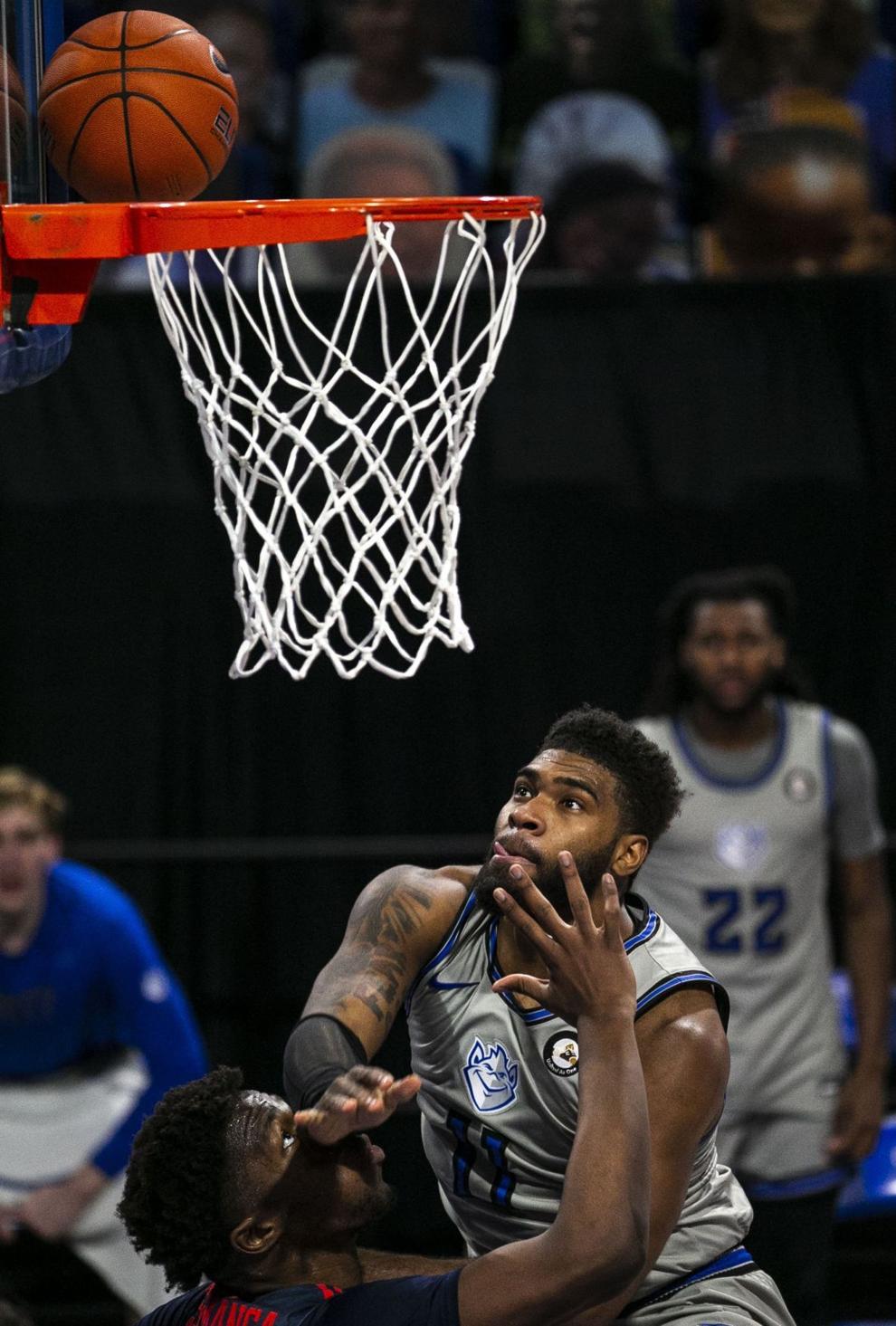 Billikens face off with Flyers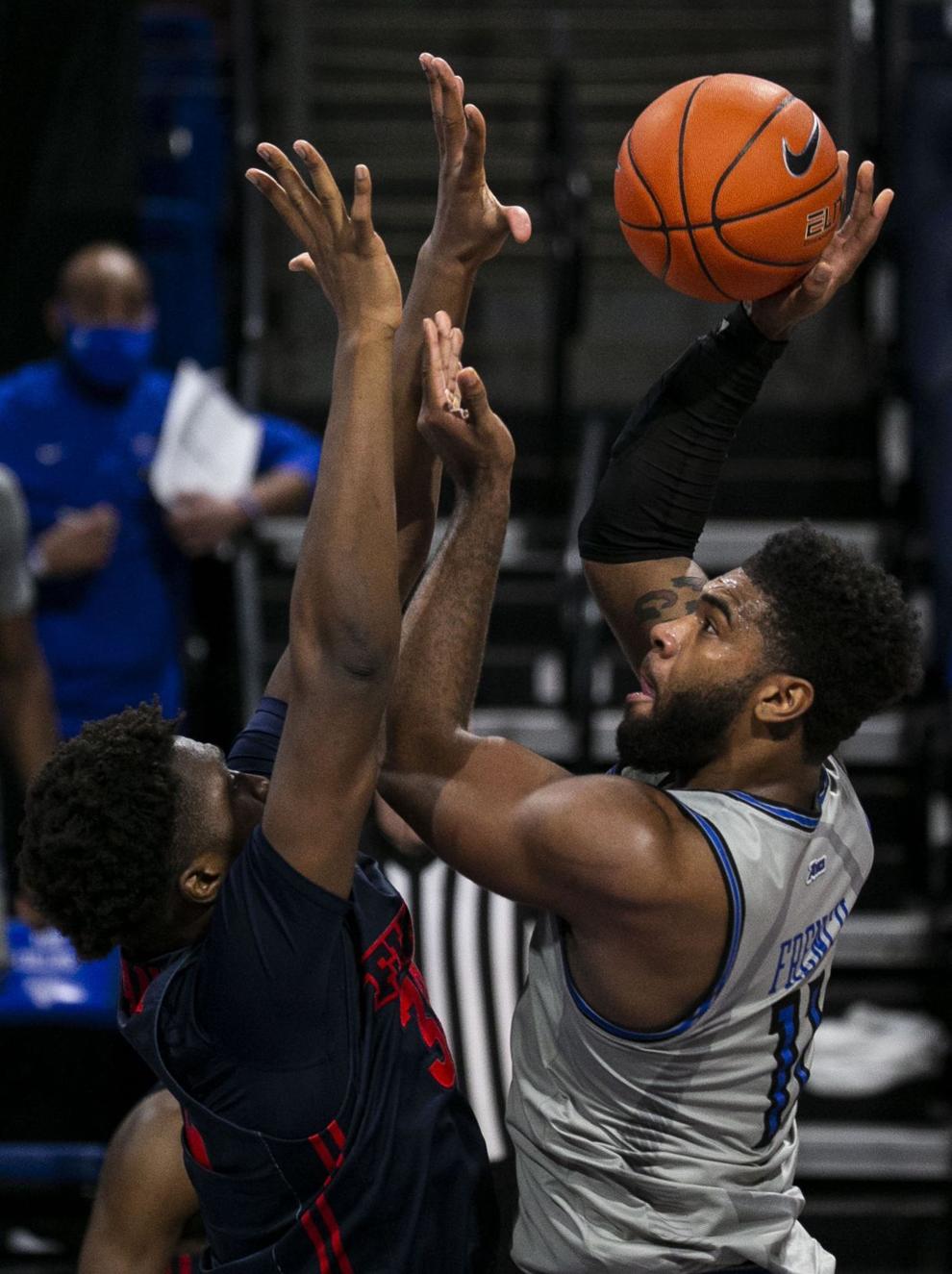 Billikens face off with Flyers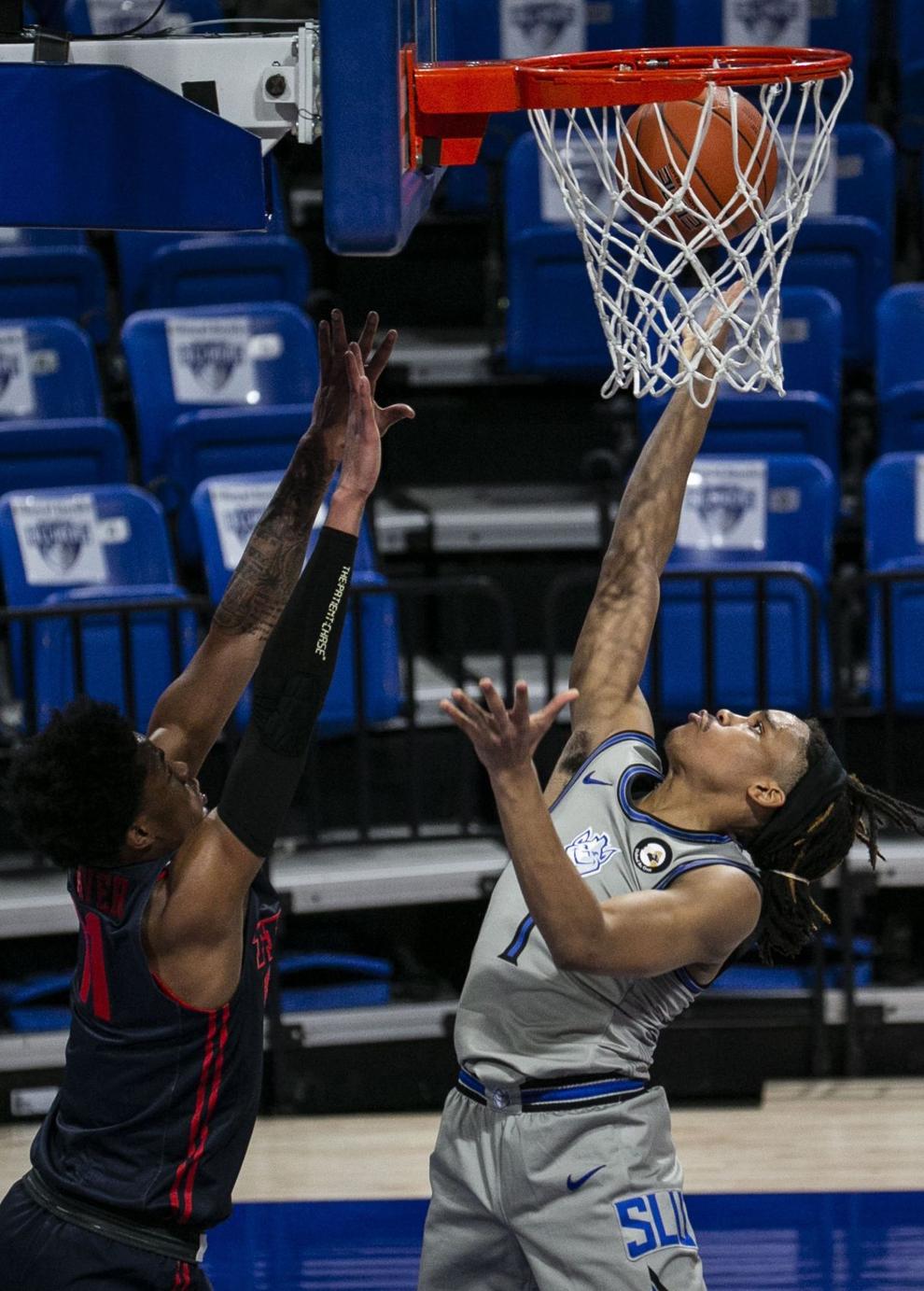 Billikens face off with Flyers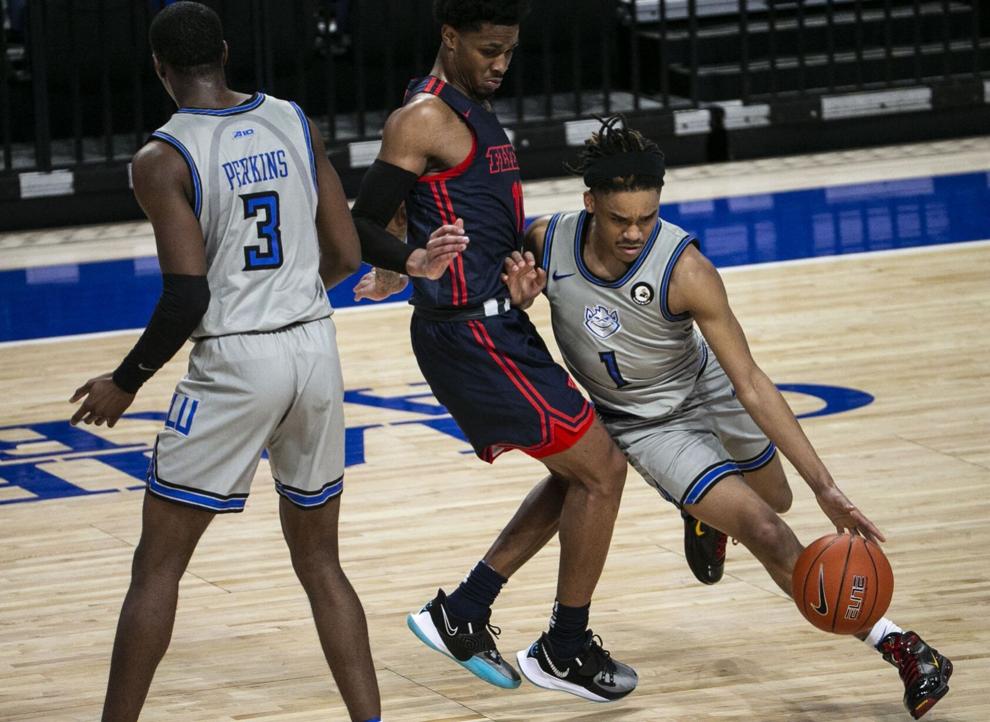 Billikens vs. Flyers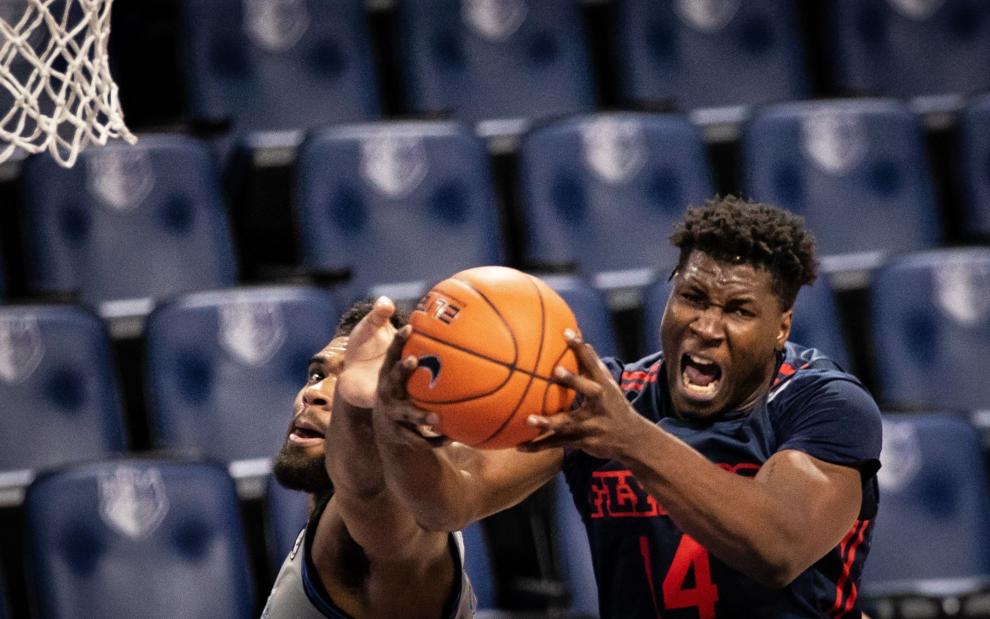 Billikens face off with Flyers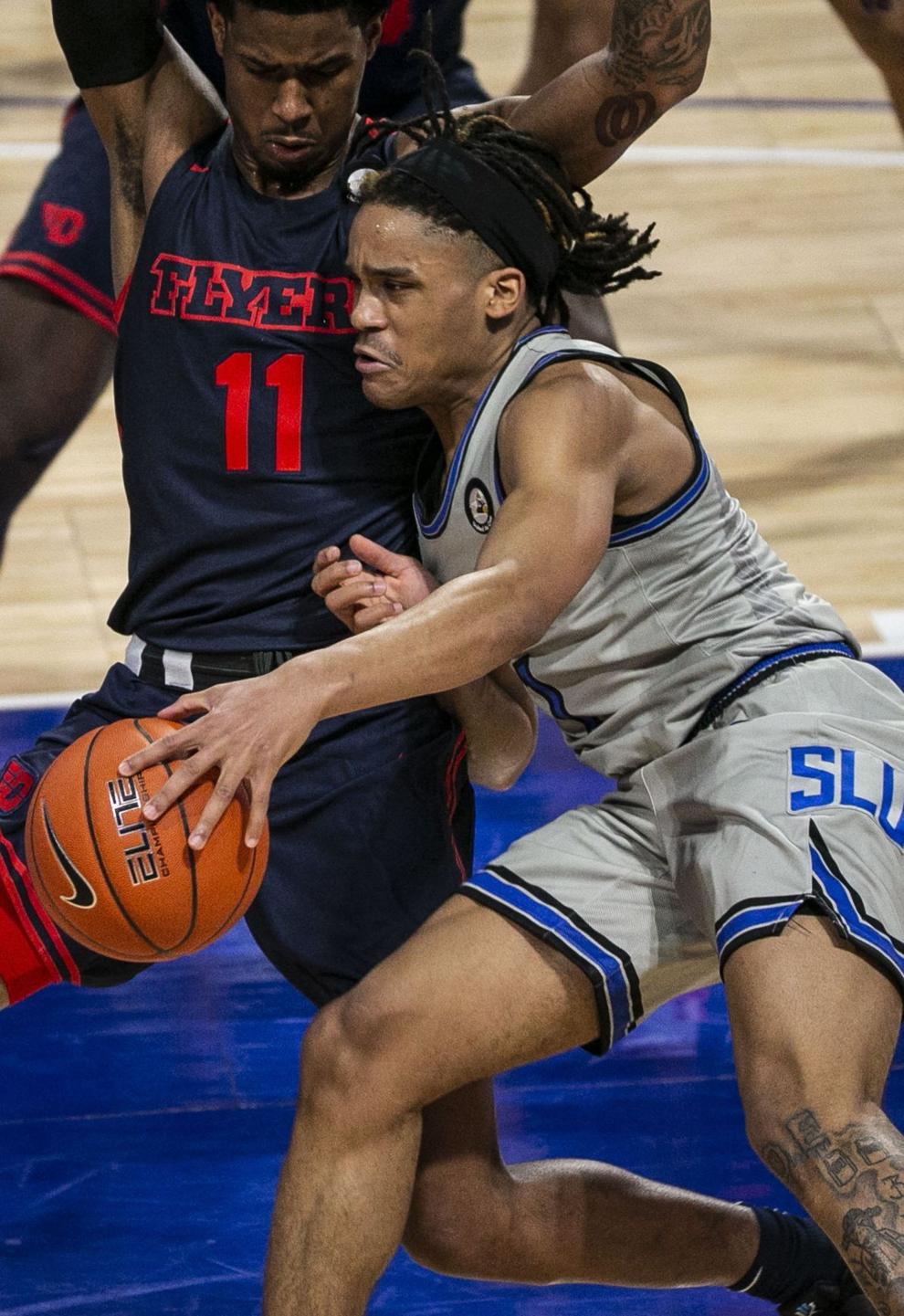 Billikens vs. Flyers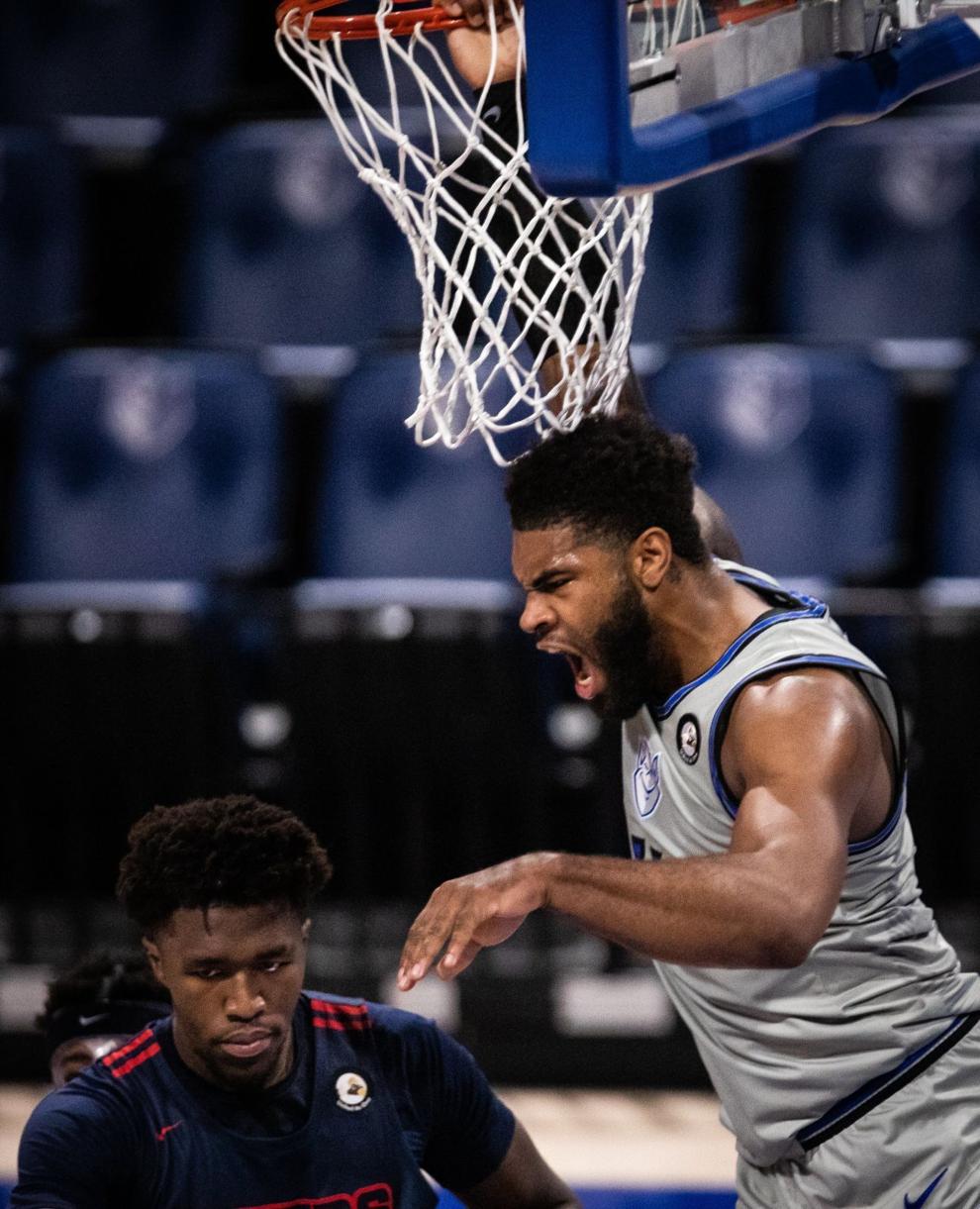 Billikens face off with Flyers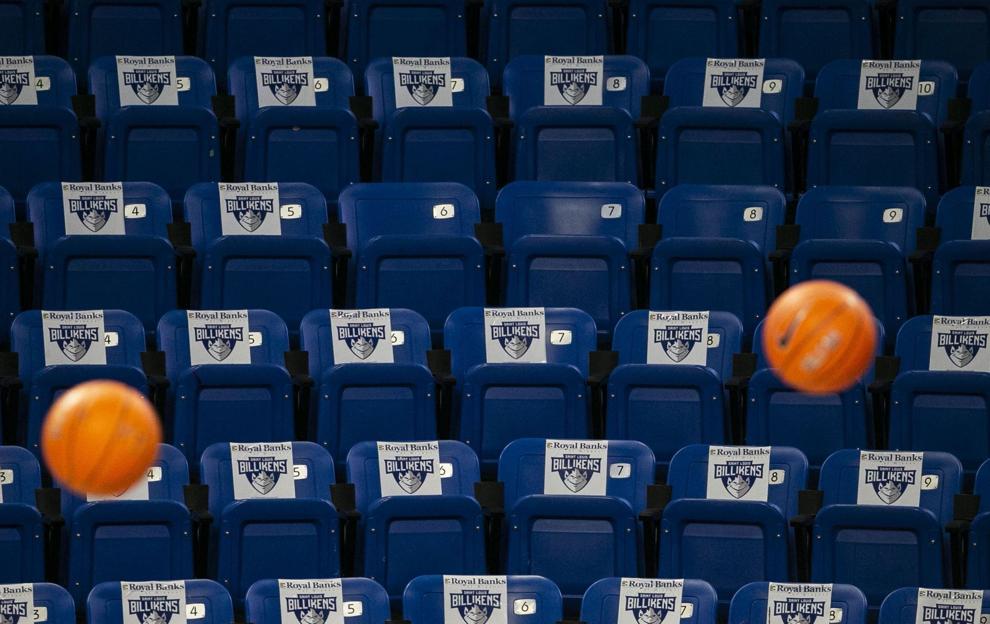 Billikens vs. Flyers
Billikens vs. Flyers