Blues goaltender Jordan Binnington got his just reward for delivering an extraordinary postseason performance.
He gained financial security with his new two-year, $8.8 million contract. At the same time, Binnington bet on himself to make even more money with unrestricted free agency looming at the end of that deal.
That's a win-win for the Binner.
If he holds form next season, Binnington will build leverage for a contract extension with another big raise. Blues general manager Doug Armstrong would be eager to keep his championship-caliber netminder out of the open market.
If Binnington plays on and becomes an unrestricted free agent in 2021 after still another strong season, he would go up for auction as a bona fide star. He could command top dollar from the Blues or any other suitor.
But Armstrong would be able to pay that price, since goaltender Jake Allen's contract (with its $4.35 million salary cap hit) expires in two seasons as well. In that scenario, he could pair Binnington with a young goaltender (Ville Husso?) or another low-cost backup and make the numbers work.
Would Binnington want to stay? If the Blues remain a Stanley Cup contender and Armstrong is willing to pay him market value, why not. Those factors would spell happiness.
This two-year contract was a logical outcome to an unusual negotiation. When was the last time a fourth-string goaltender rose up to lead his team to the Cup with acrobatic excellence?
Never. So there were no strong comparisons to bargain with.
Armstrong locked in Binnington for two years without making a long-term commitment to a netminder who hasn't played a full season in the NHL. He did so at a salary cap number that he can work around for the next two seasons.
The combined $8.75 million price tag for Binnington and Allen is manageable. It is notably less than the $11 million the Chicago Blackhawks will pay the tag team of Corey Crawford and Robin Lehner for the upcoming season, for instance.
Allen will offer solid protection for Binnington as he deals with the heightened expectations that came with his sudden stardom. Jake will be eager to reestablish himself after his difficult 2018-19 season. Coach Craig Berube will give him amply opportunity to do that while managing Binnington's workload.
As the supportive backup during the Cup run, Allen showed great character. He contributed to the strong Blues team chemistry which should carry forward.
Almost everybody from their title-winning team will be back next season, which is no small achievement in the cap era. Armstrong should be able to wedge restricted free agents Oskar Sundqvist, Ivan Barbashev and Joel Edmundson under the cap with the roughly $8 million in available space.
(As for the possible retention of unrestricted free agent Pat Maroon . . . well, that could take some more maneuvering. The Blues have exceptional depth up front and Armstrong wants to save a bit of cap space for injury replacements.)
Locking in Binnington for a longer term could have saved the Blues money down the road and brought Armstrong some peace of mind. But it would have cost more on a per-year basis now and created a tougher cap crunch for the next two seasons.
After all, Binnington wasn't going to surrender years of unrestricted free agency without collecting a hefty premium. The man does not lack confidence. He and his agent, former Blues star Mike Liut, know how high the goaltending market can go.
Sergei Bobrovky just got seven-year, $70 million deal from Florida as an unrestricted free agent. He has an impressive regular season track record, but he has struggled in postseason play.
Yet Bobrovsky ranks second in NHL goaltender pay, behind Carey Price's eight-year, $84 million contract in Montreal. Price has enjoyed more postseason success than Bobrovsky, but he, too, lacks a Cup pedigree.
Henrik Lundqvist ($8.5 million per year with the New York Rangers), Tuukka Rask ($7 million per with the Boston Bruins) and Marc-Andre Fleury ($7 million with the Vegas Golden Knights) are some of well-paid veterans who struck big deals earlier in their careers.
Binnington's contemporaries John Gibson ($6.4 million per year with the Anaheim Ducks) and Connor Hellebuyck ($6.17 million with the Winnipeg Jets) illustrate where the market is going with No. 1 goaltenders.
Both of those goaltenders put up some regular season success, but neither has Cup credentials. They got paid on promise.
Binnington plans on getting paid for performance with his next contract. If he keeps doing what he did last season, those dollars would be huge.
In the meantime he will earn a big multiple of his $650,000 NHL salary last season. He will make an astronomical jump from the minor league wages he collected from the Peoria Rivermen, Kalamazoo Wings, Chicago Wolves, Providence Bruins and San Antonio Rampage during his journey through hockey's back roads.
That's a fair return for everything Binnington has done for this franchise and its long-suffering fans.
Scenes from Blues Stanley Victory Parade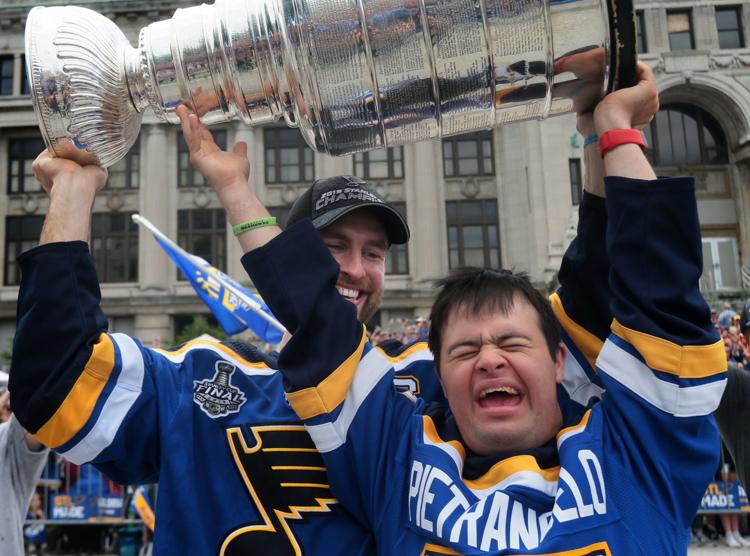 St. Louis Blues parade Stanley Cup to the Arch for fans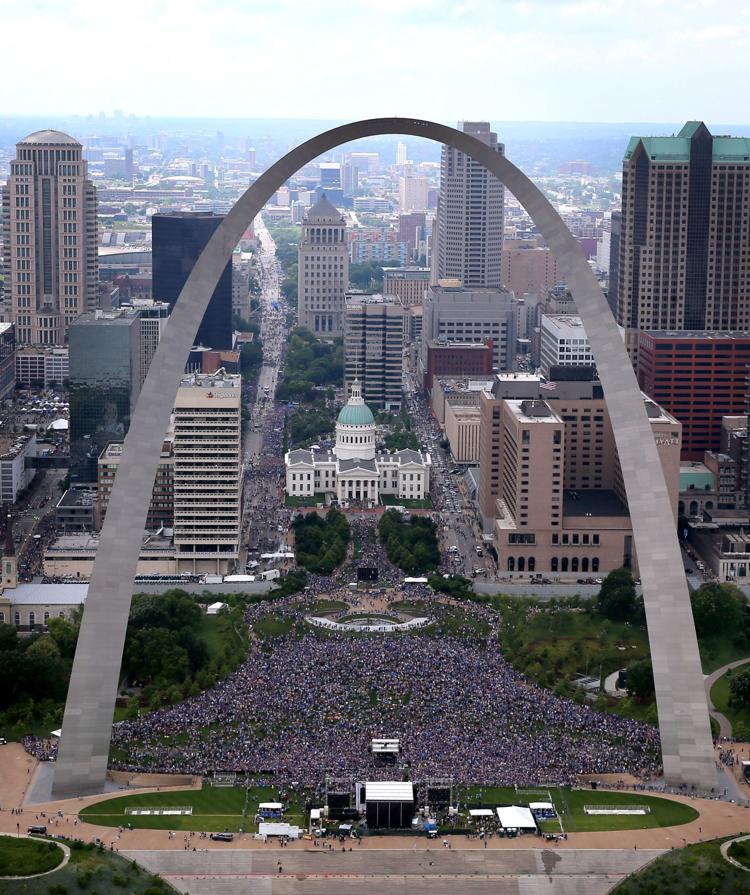 St. Louis Blues, fans celebrate Stanley Cup victory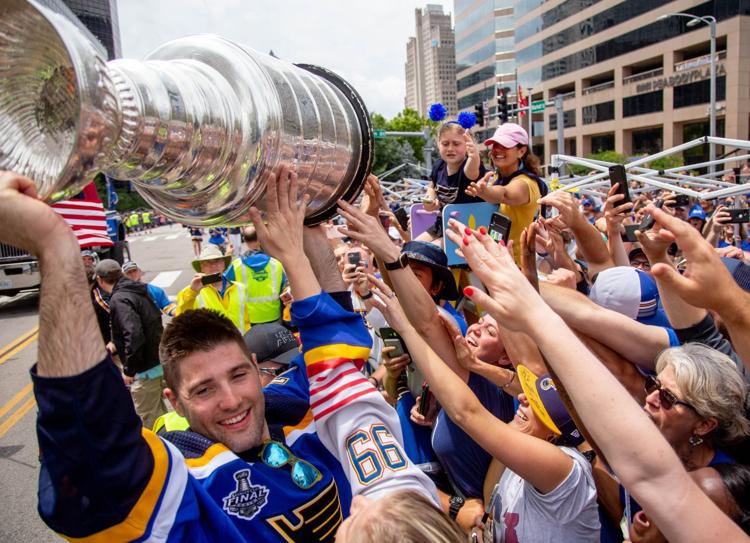 Fans parade like champions as St. Louis Blues capture first Stanley Cup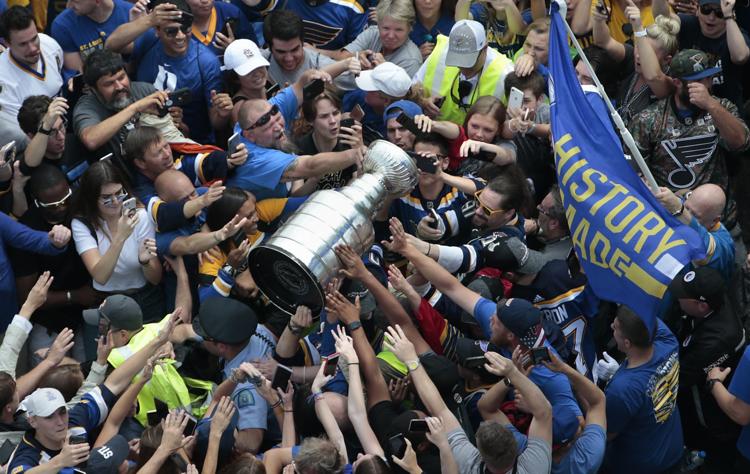 Blues fans parade like champions as St. Louis Blues capture first Stanley Cup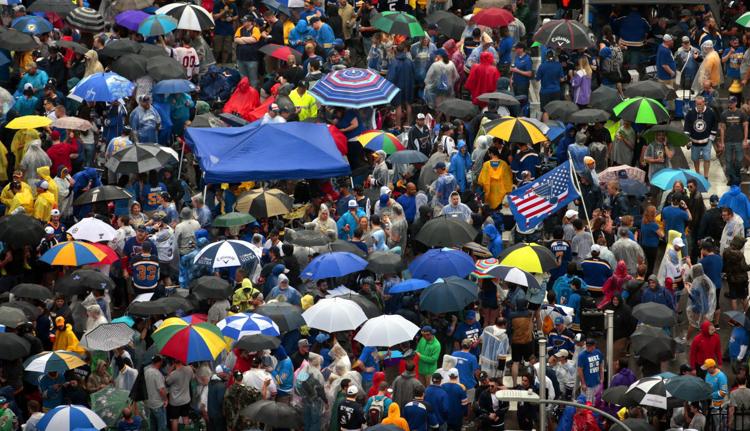 Blues fans parade like champions as St. Louis Blues capture first Stanley Cup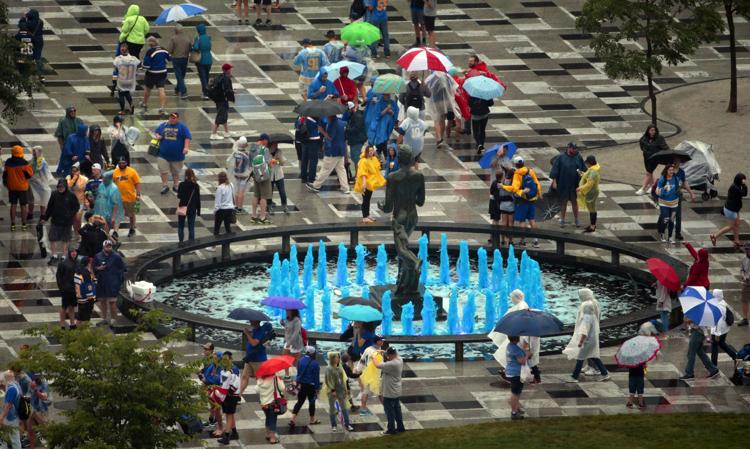 Blues fans parade like champions as St. Louis Blues capture first Stanley Cup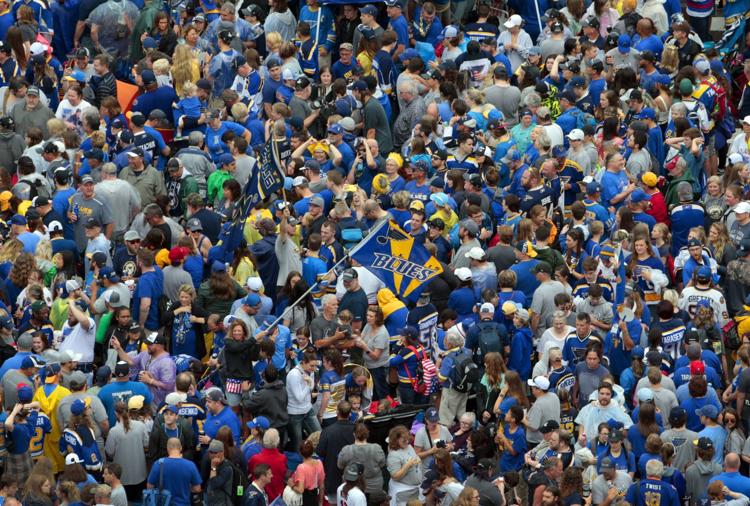 Scenes from Blues Stanley Victory Parade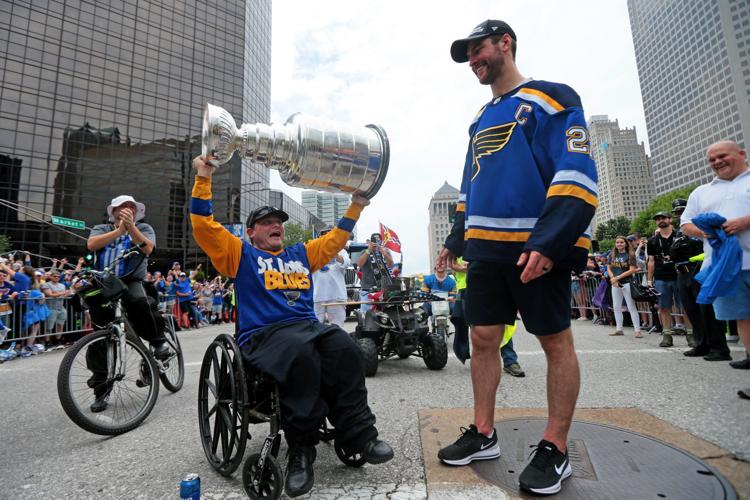 Blues fans parade like champions as St. Louis Blues capture first Stanley Cup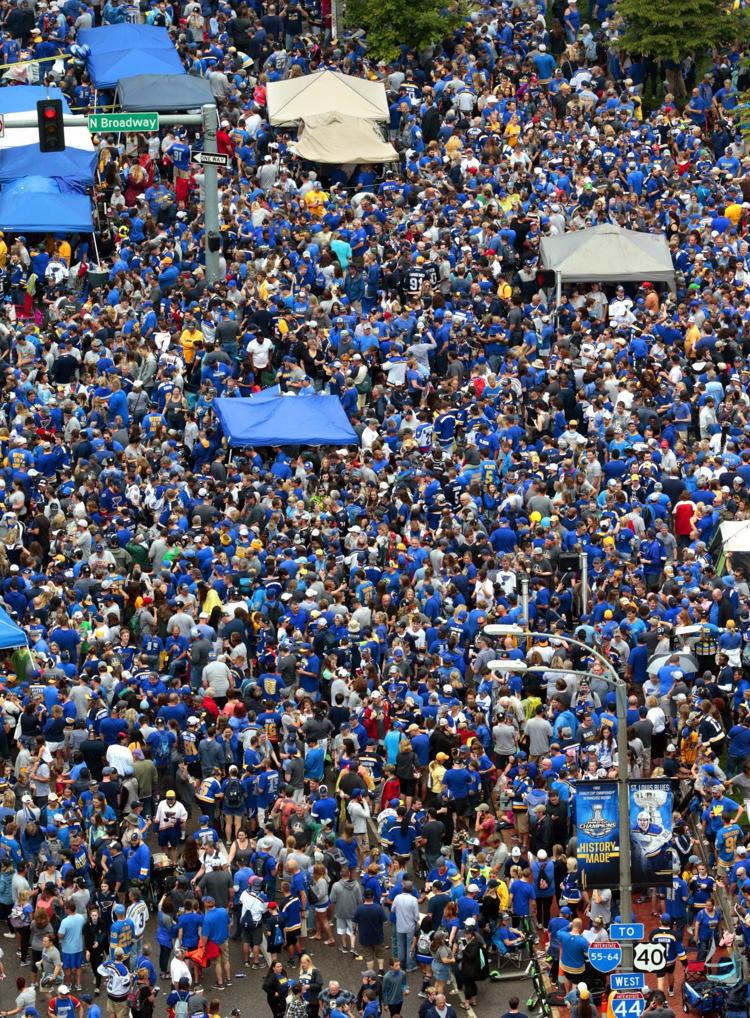 Blues fans parade like champions as St. Louis Blues capture first Stanley Cup
Blues fans parade like champions as St. Louis Blues capture first Stanley Cup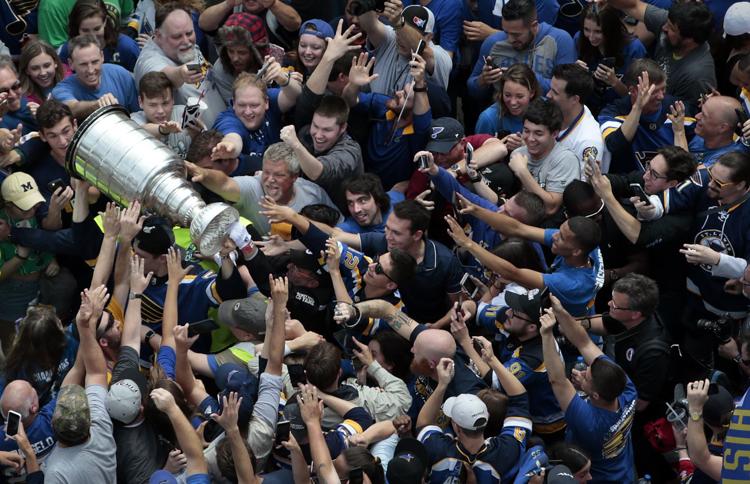 Blues fans parade like champions as St. Louis Blues capture first Stanley Cup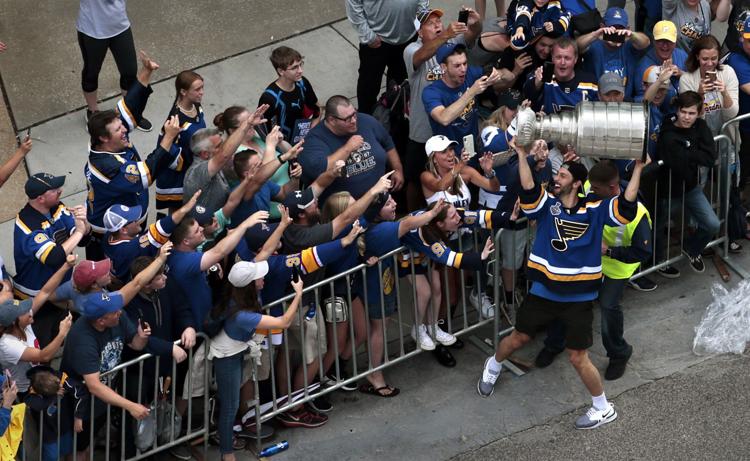 St. Louis Blues Stanley Cup victory parade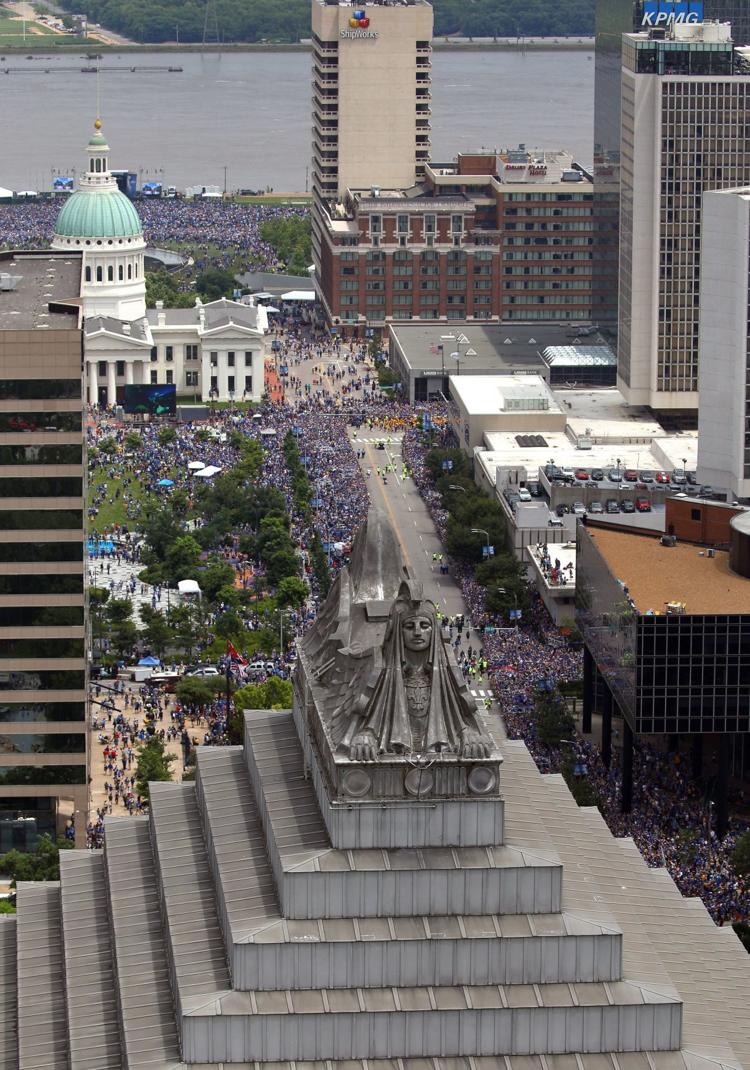 Blues fans parade like champions as St. Louis Blues capture first Stanley Cup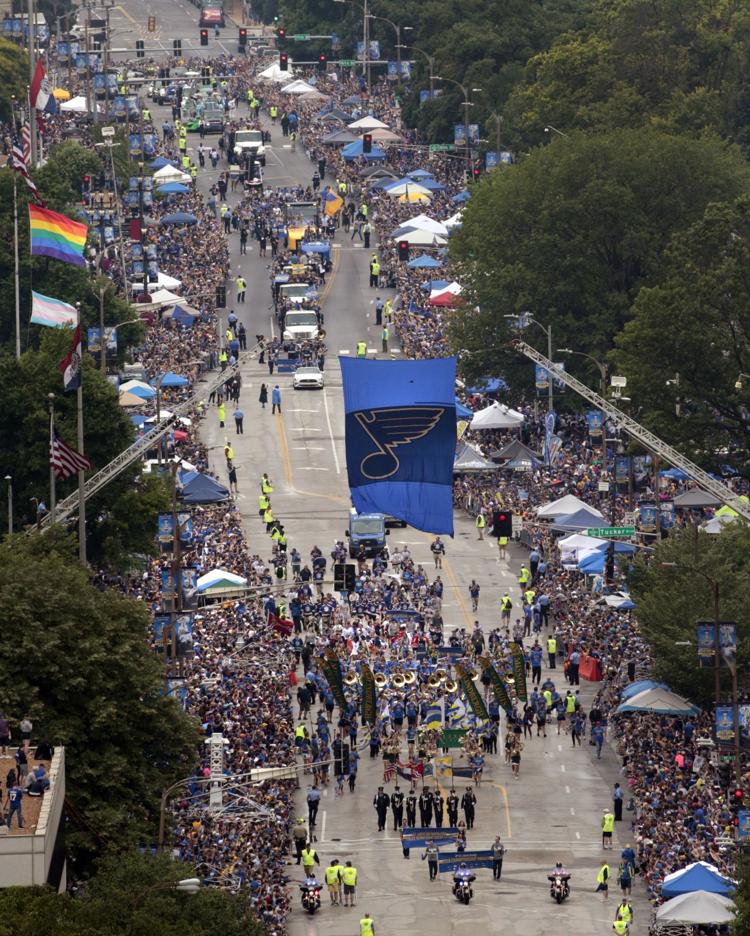 Blues fans parade like champions as St. Louis Blues capture first Stanley Cup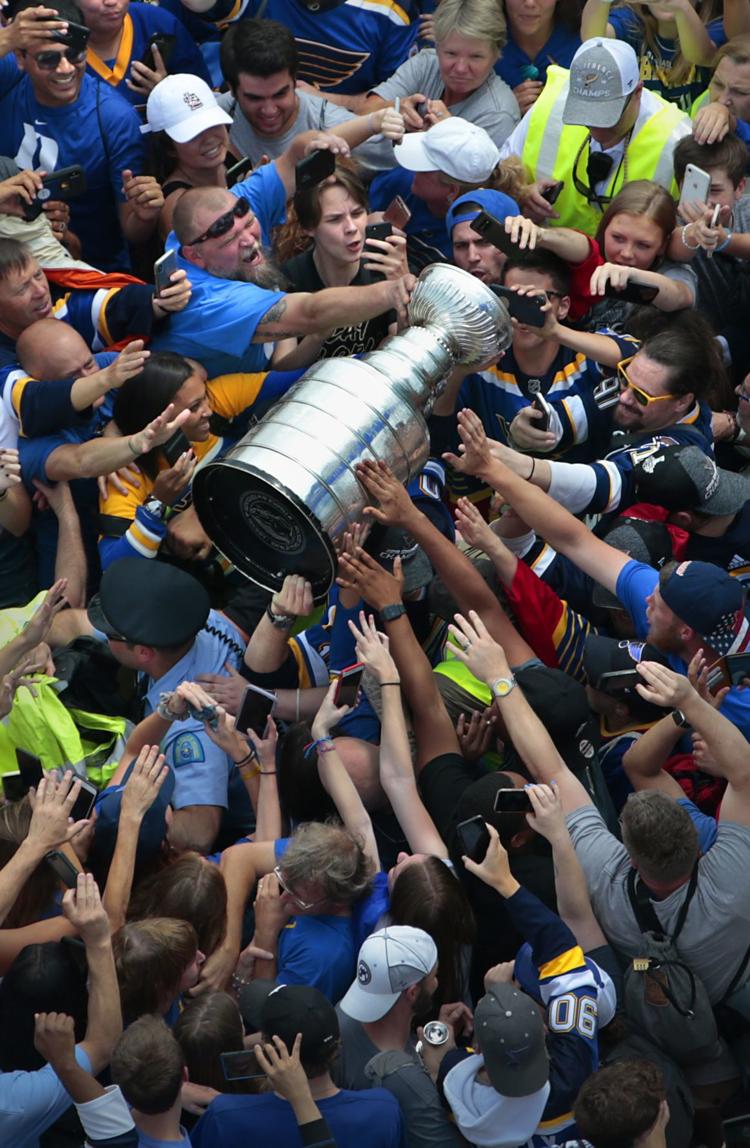 Blues fans parade like champions as St. Louis Blues capture first Stanley Cup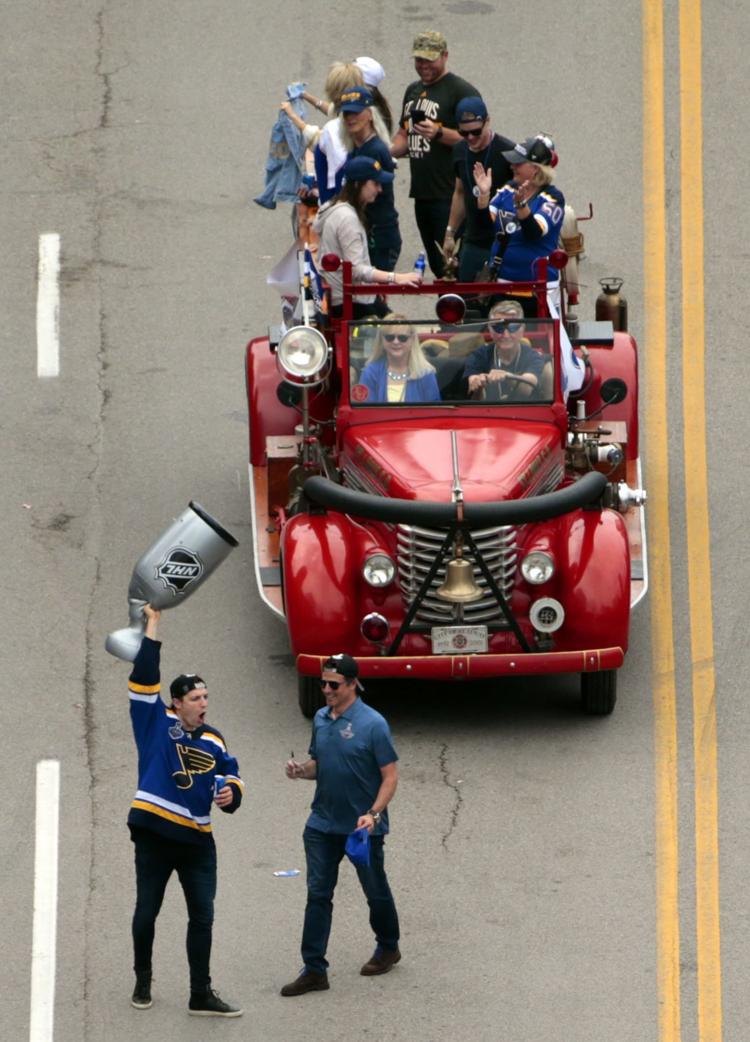 Blues fans parade like champions as St. Louis Blues capture first Stanley Cup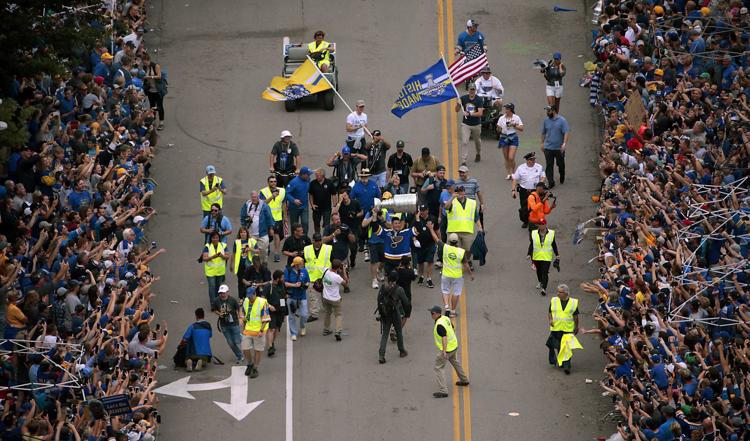 Blues fans parade like champions as St. Louis Blues capture first Stanley Cup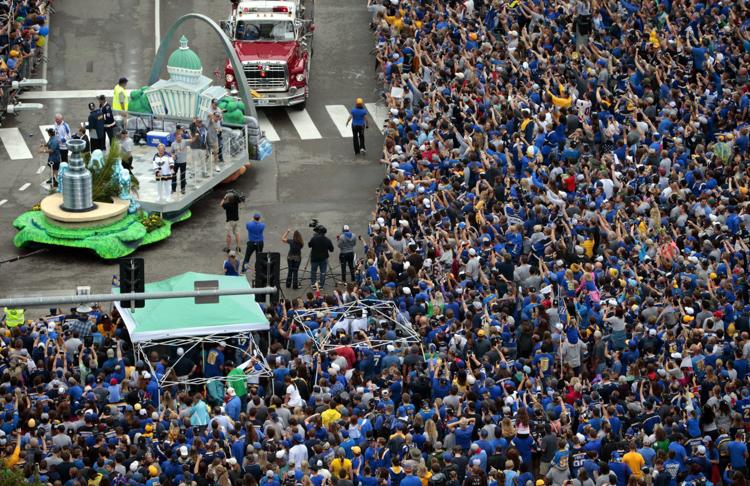 Blues fans parade like champions as St. Louis Blues capture first Stanley Cup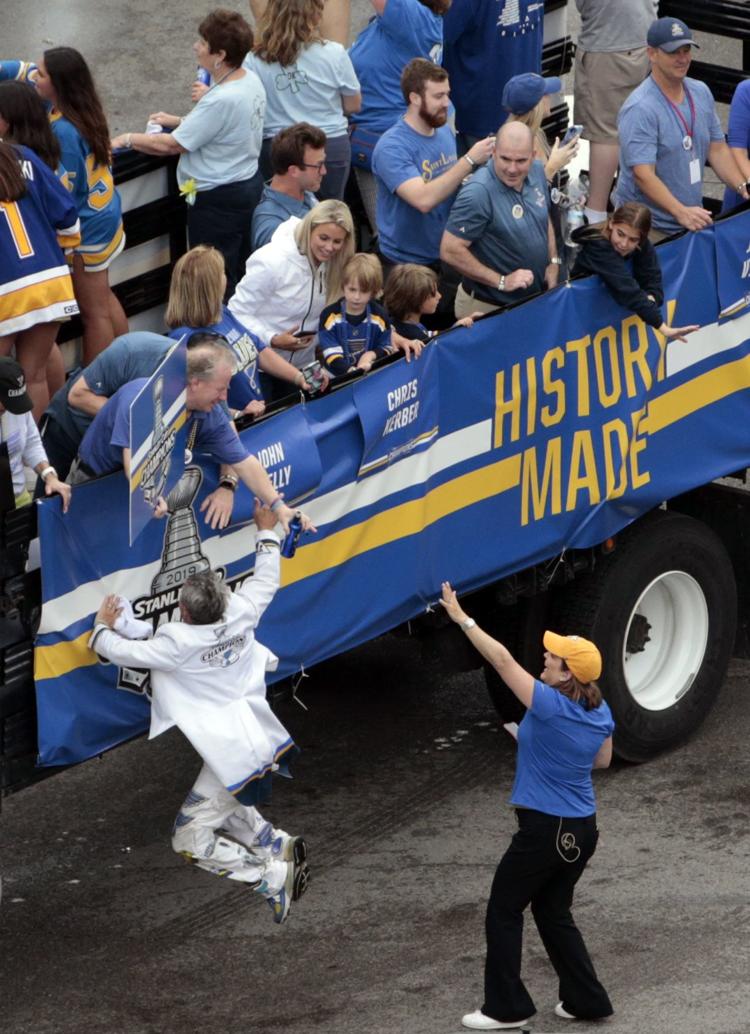 Blues fans parade like champions as St. Louis Blues capture first Stanley Cup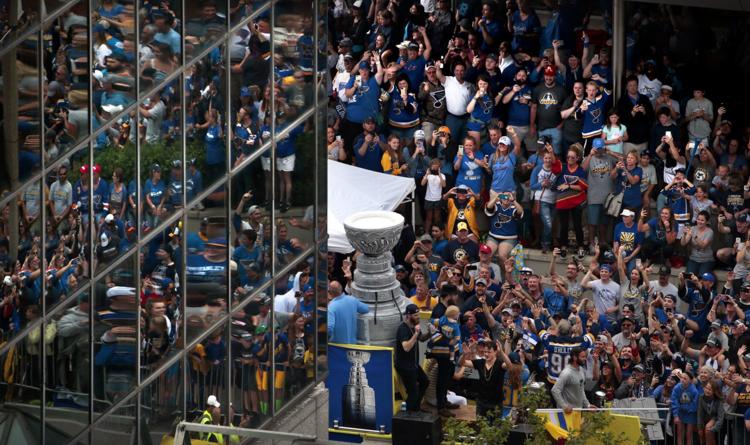 Blues fans parade like champions as St. Louis Blues capture first Stanley Cup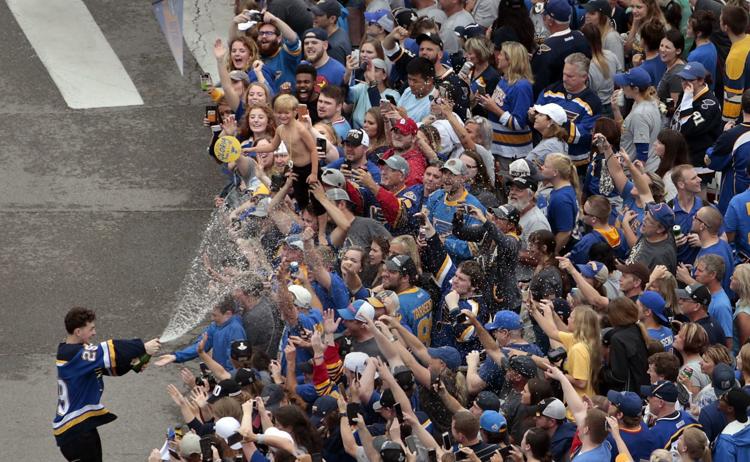 Blues fans parade like champions as St. Louis Blues capture first Stanley Cup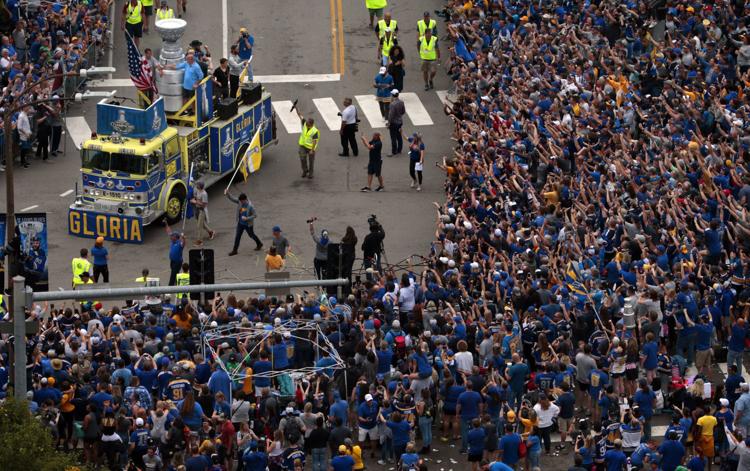 Blues fans parade like champions as St. Louis Blues capture first Stanley Cup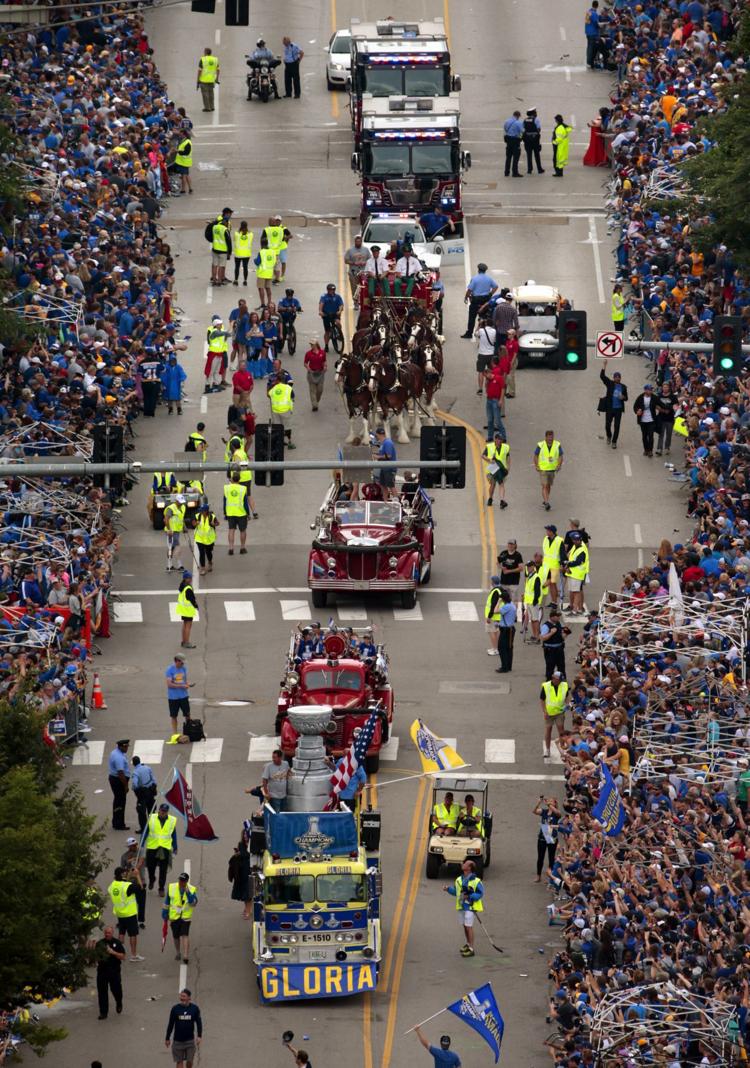 Blues fans parade like champions as St. Louis Blues capture first Stanley Cup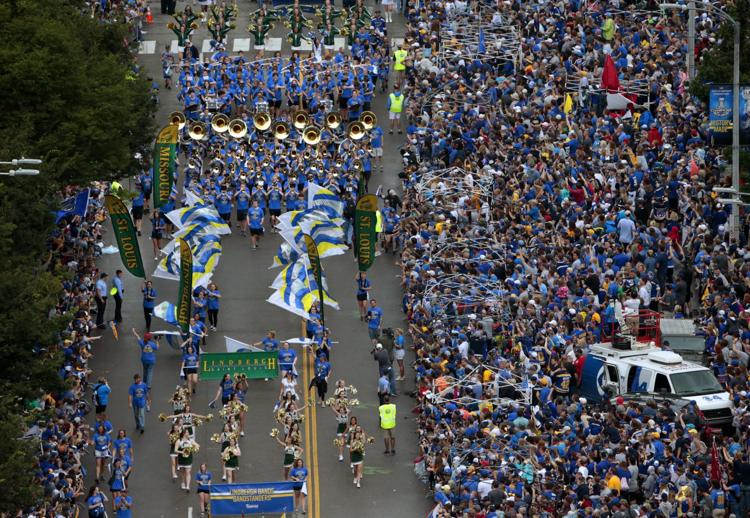 St. Louis Blues Stanley Cup victory parade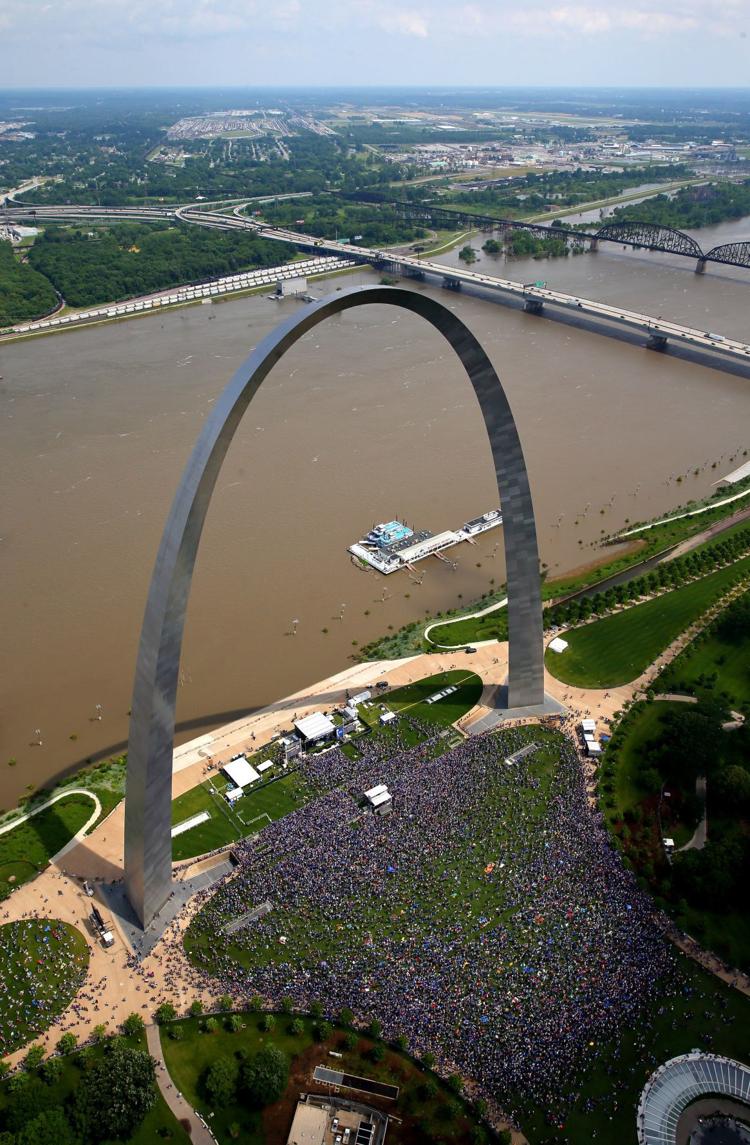 The Blues party down Market Street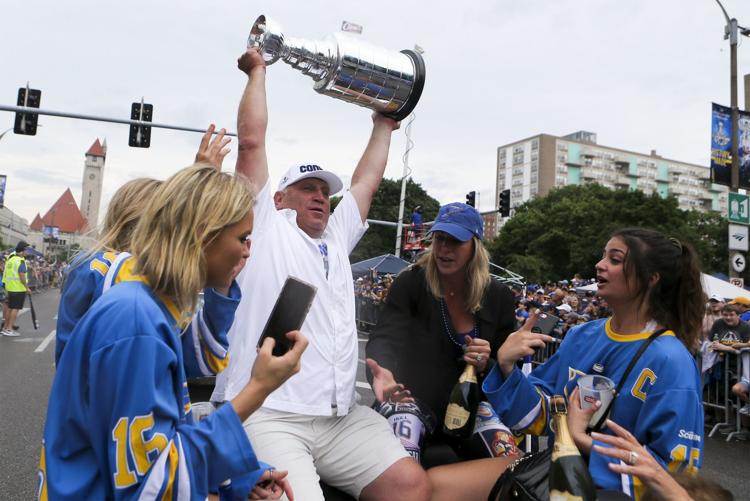 The Blues party down Market Street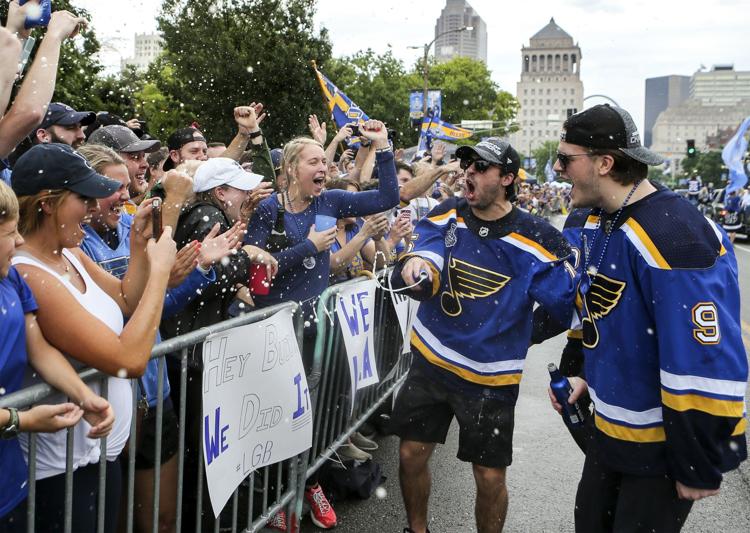 The Blues party down Market Street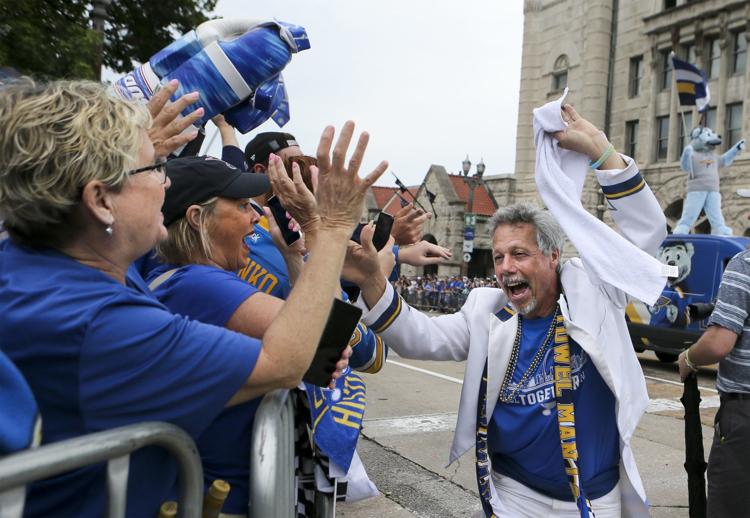 The Blues party down Market Street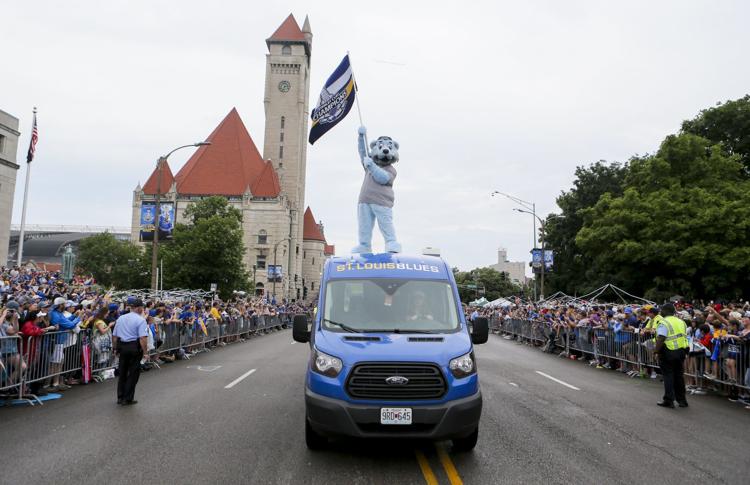 The Blues party down Market Street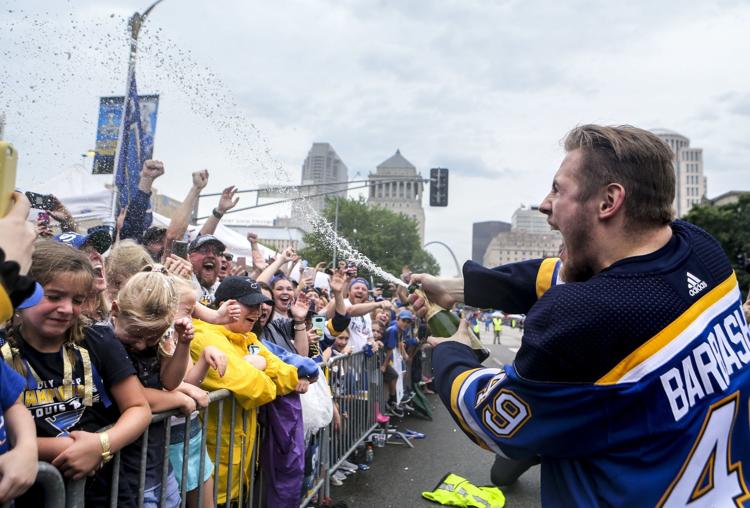 The Blues party down Market Street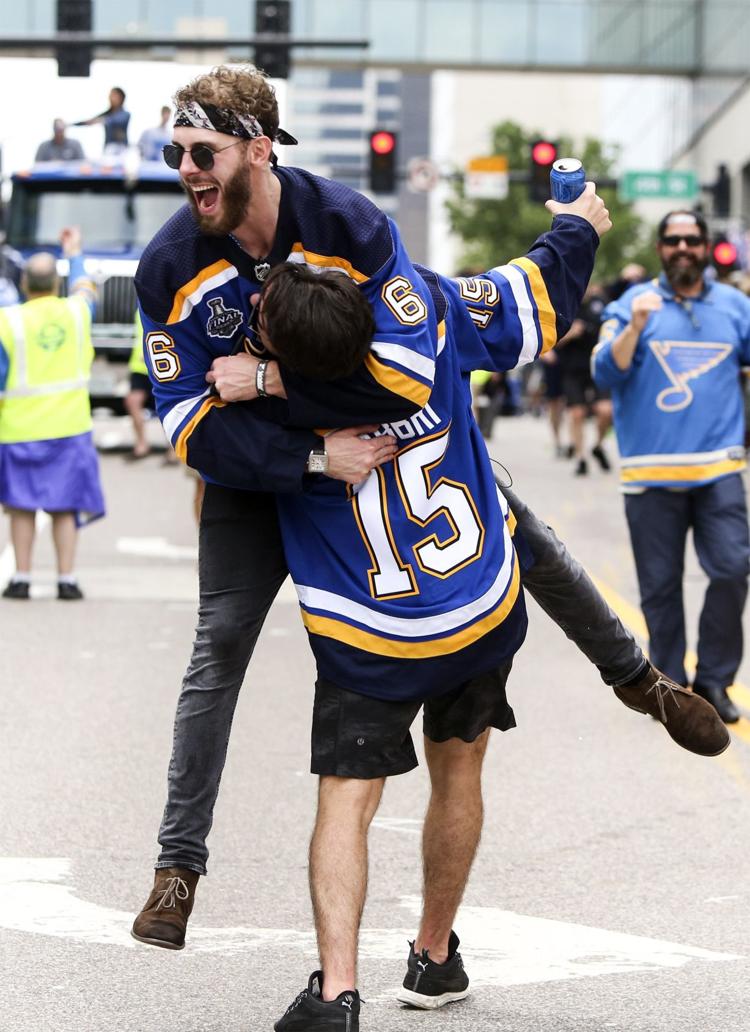 The Blues party on the Arch grounds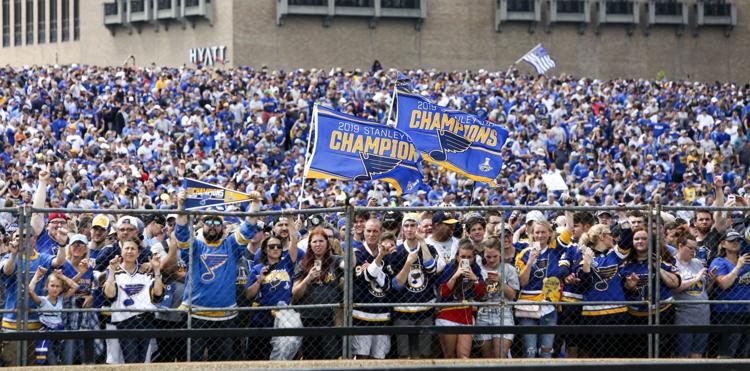 The Blues party down Market Street
The Blues party down Market Street
The Blues party on the Arch grounds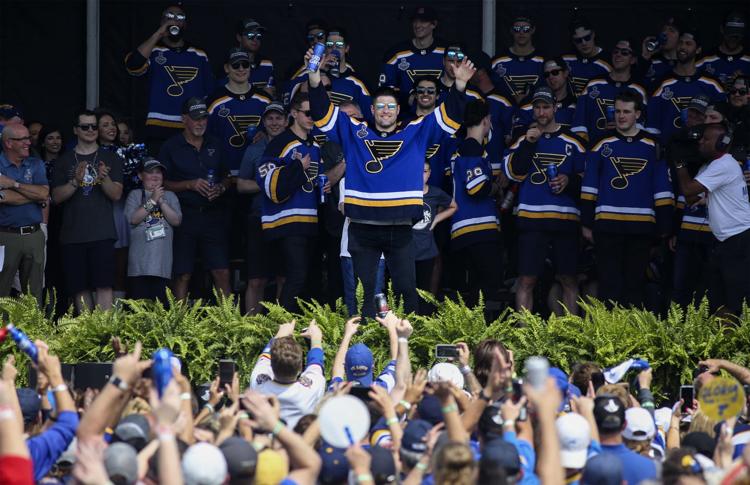 The Blues party down Market Street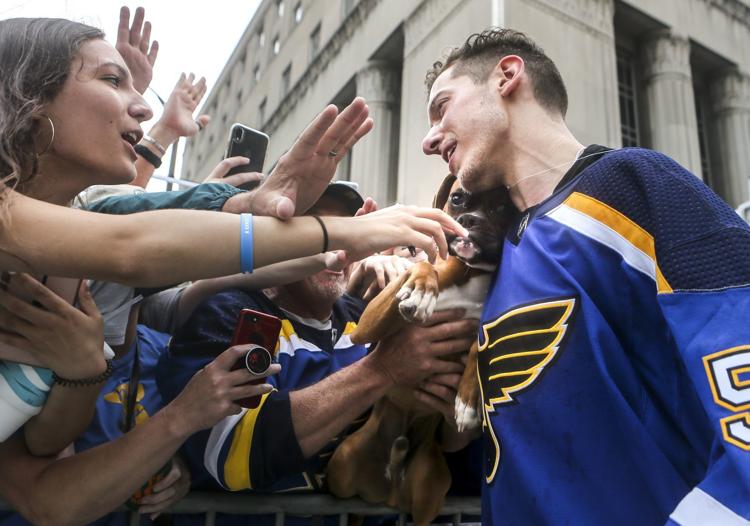 The Blues party down Market Street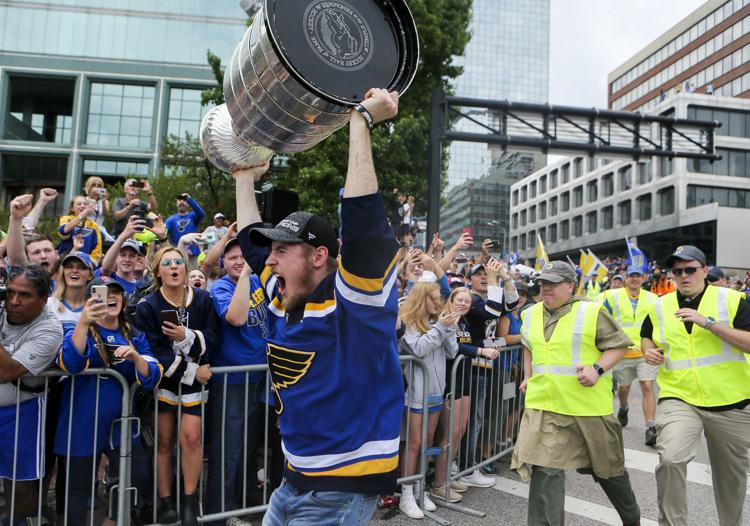 The Blues party down Market Street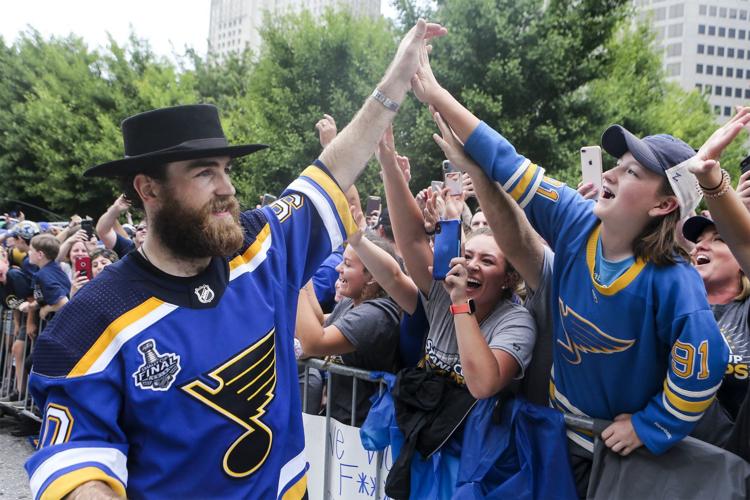 The Blues party down Market Street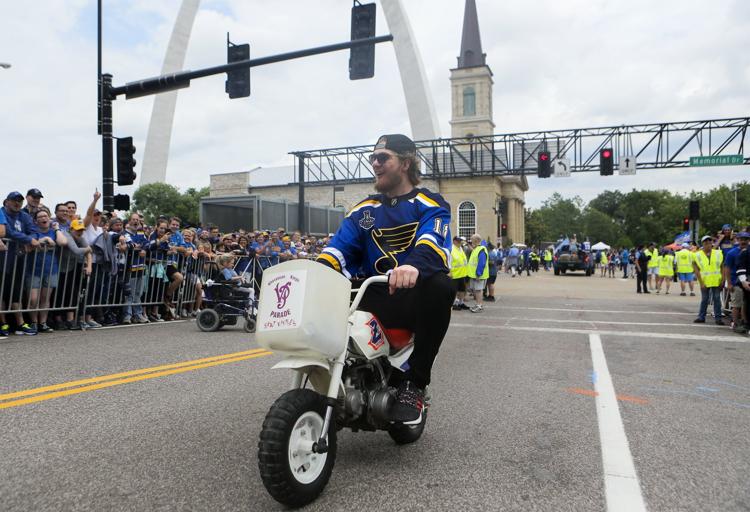 The Blues party down Market Street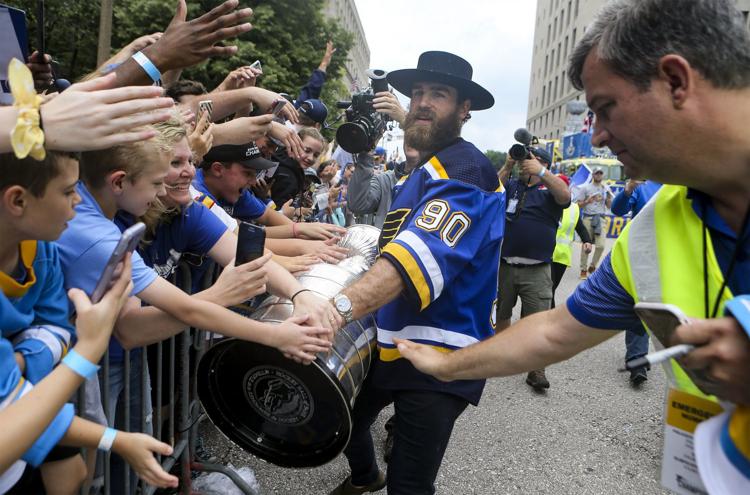 The Blues party down Market Street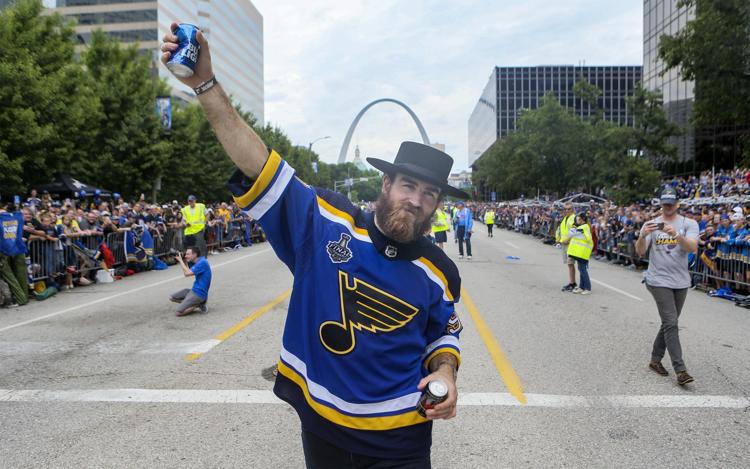 The Blues party down Market Street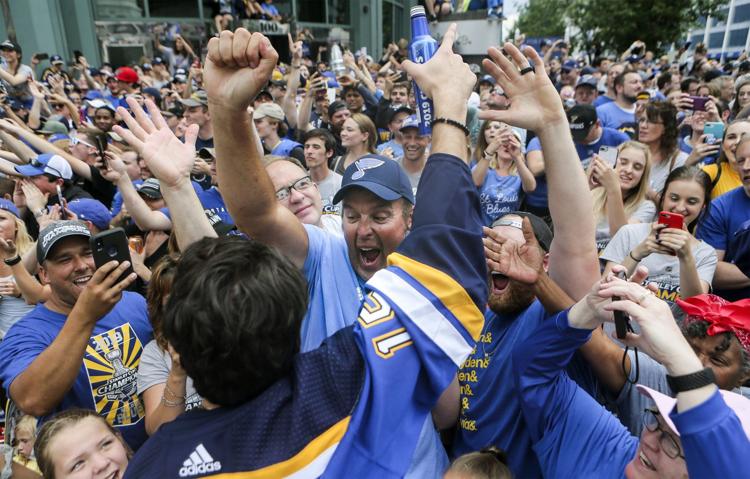 The Blues party down Market Street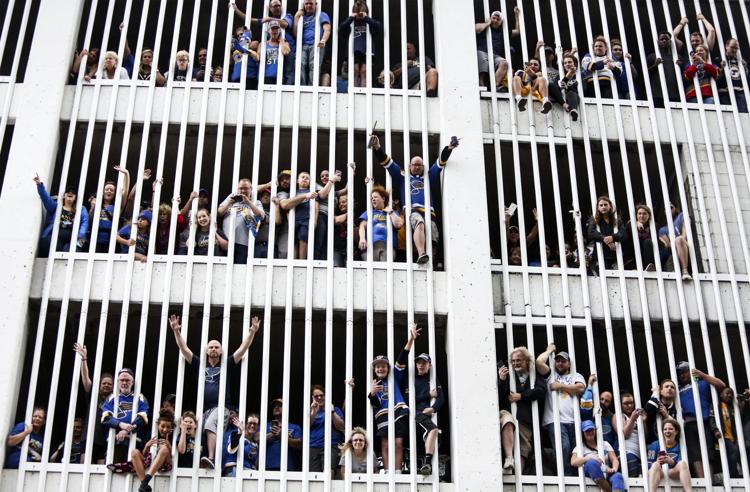 The Blues party down Market Street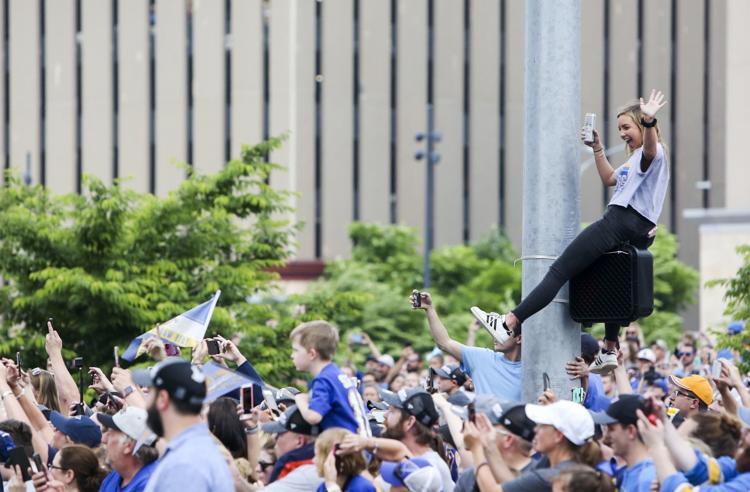 The Blues party down Market Street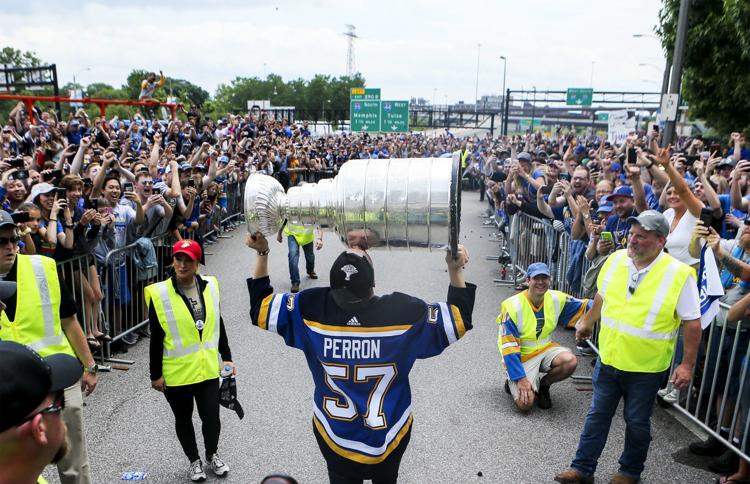 The Blues party down Market Street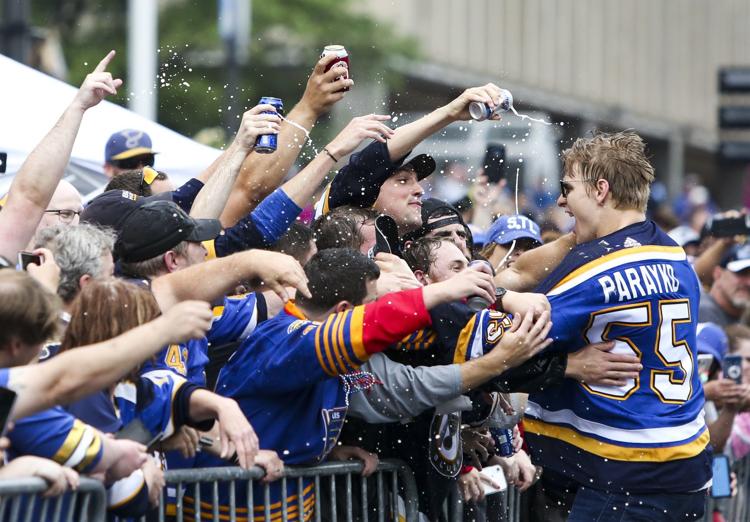 The Blues party down Market Street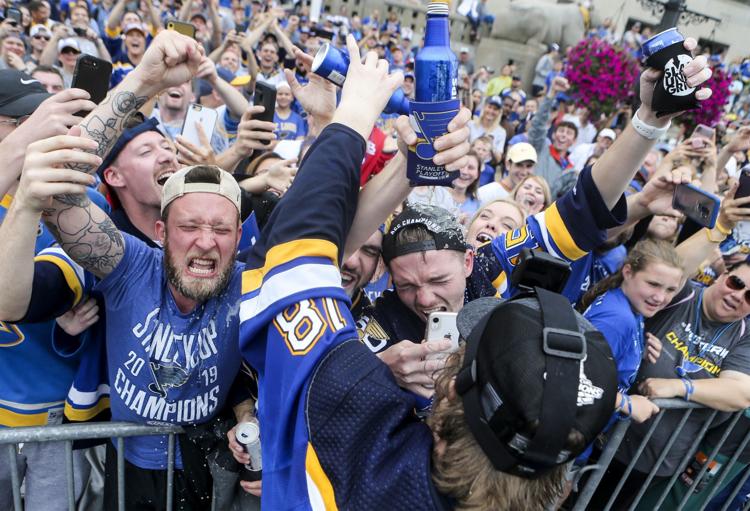 St. Louis Blues, fans celebrate Stanley Cup victory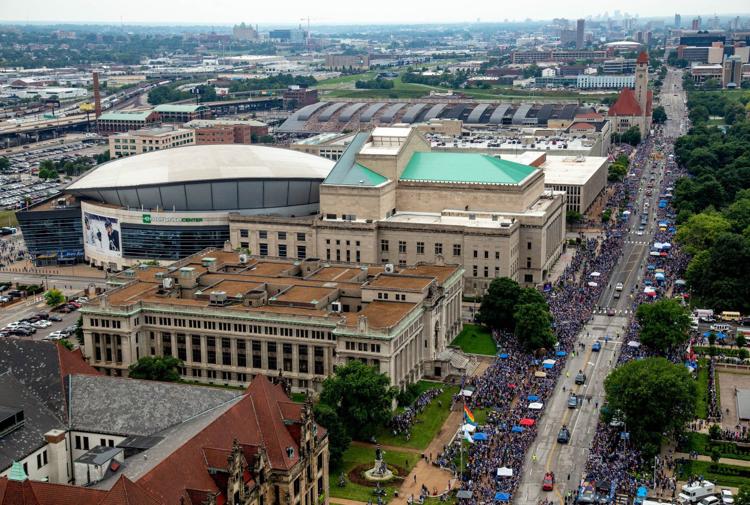 St. Louis Blues, fans celebrate Stanley Cup victory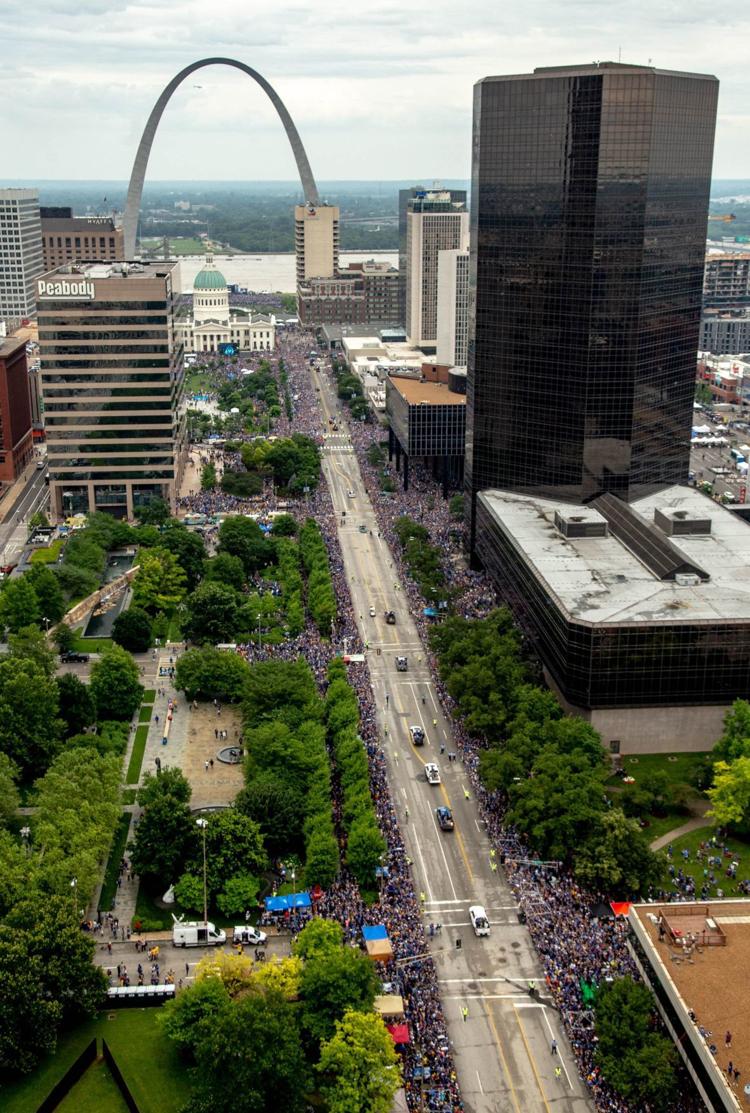 St. Louis Blues, fans celebrate Stanley Cup victory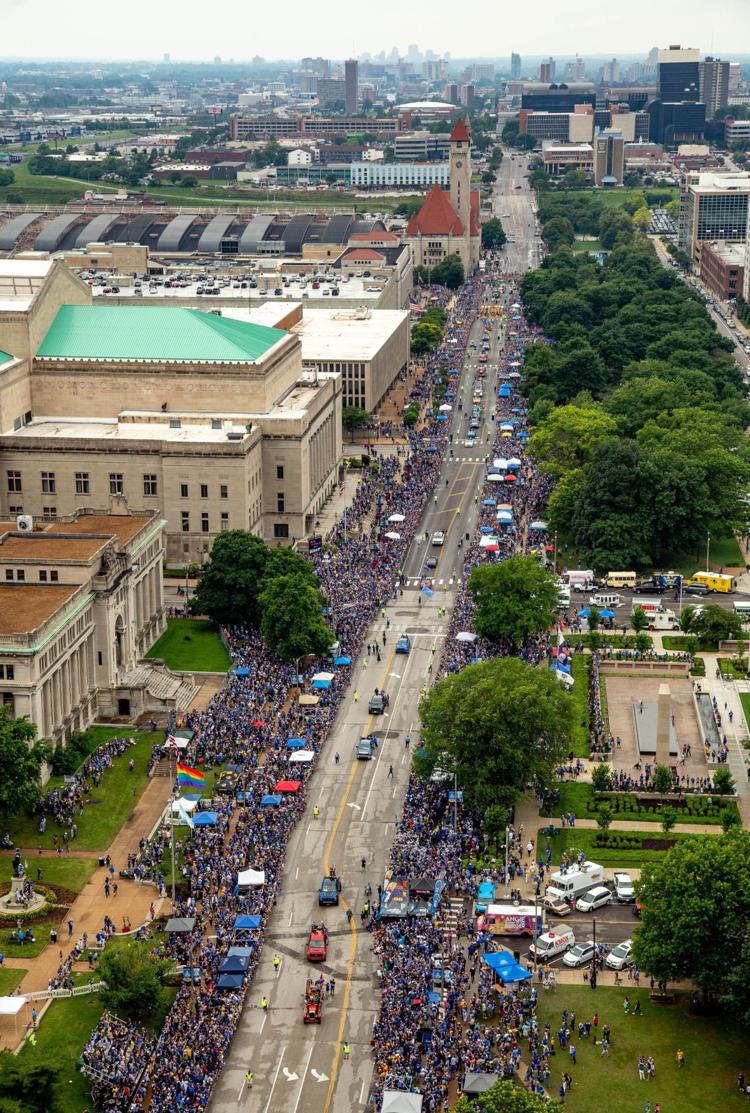 St. Louis Blues, fans celebrate Stanley Cup victory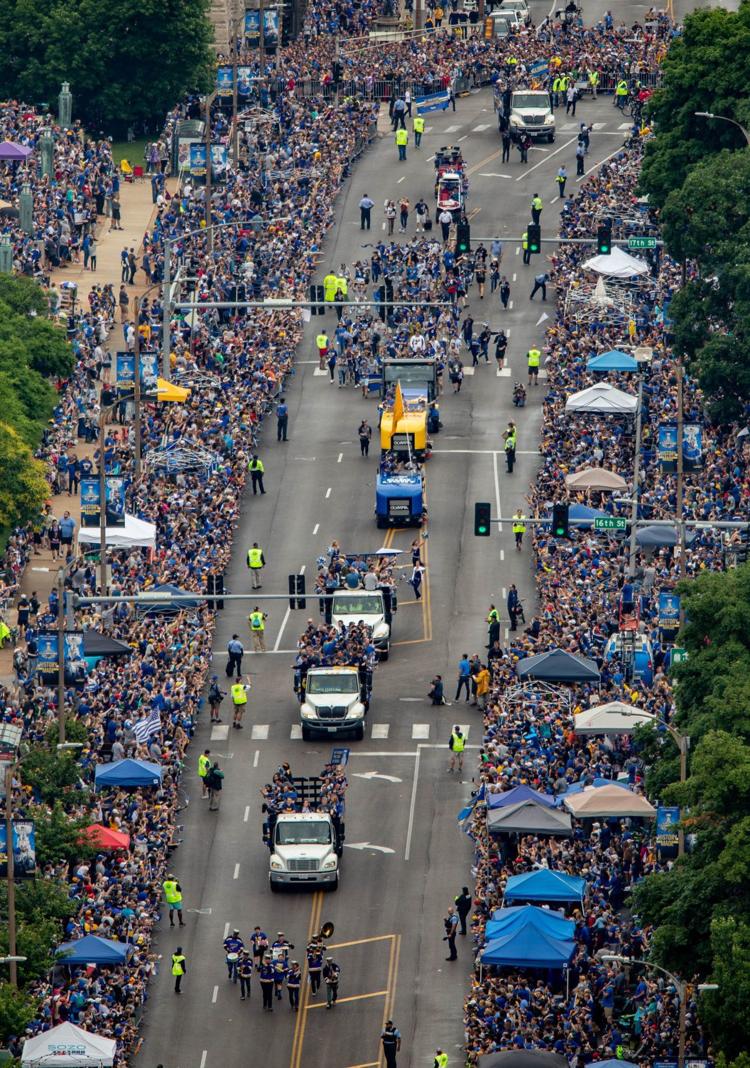 St. Louis Blues, fans celebrate Stanley Cup victory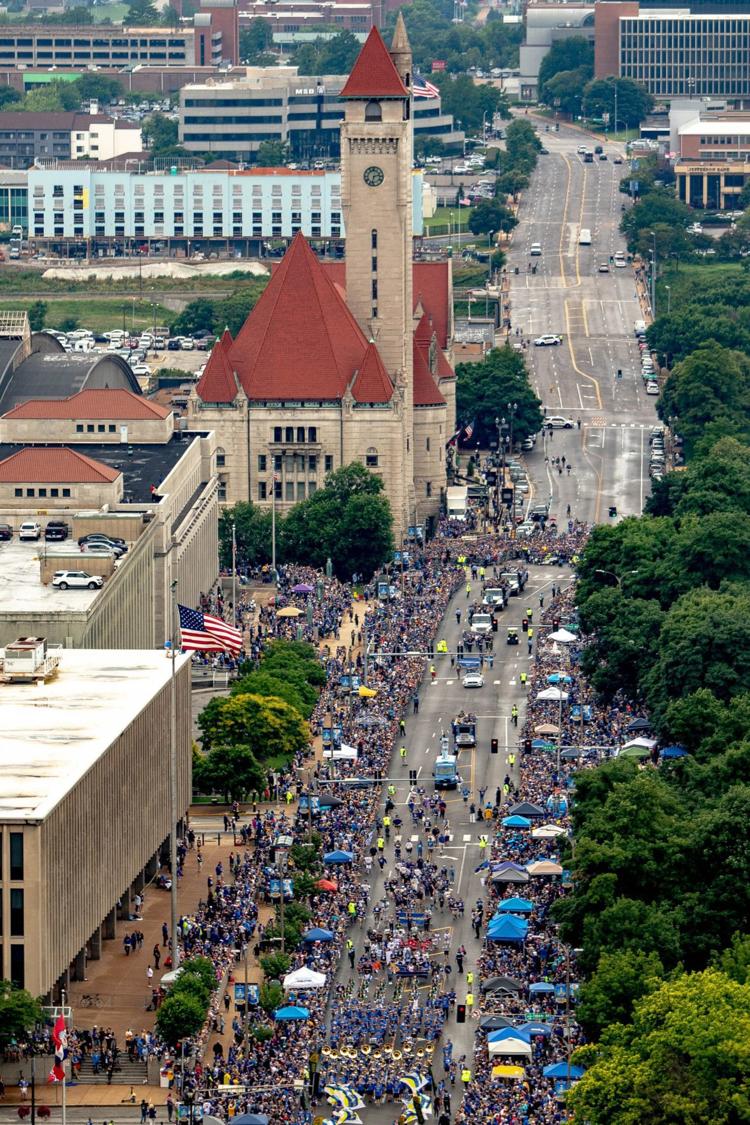 Laila Anderson at the Blues' victory parade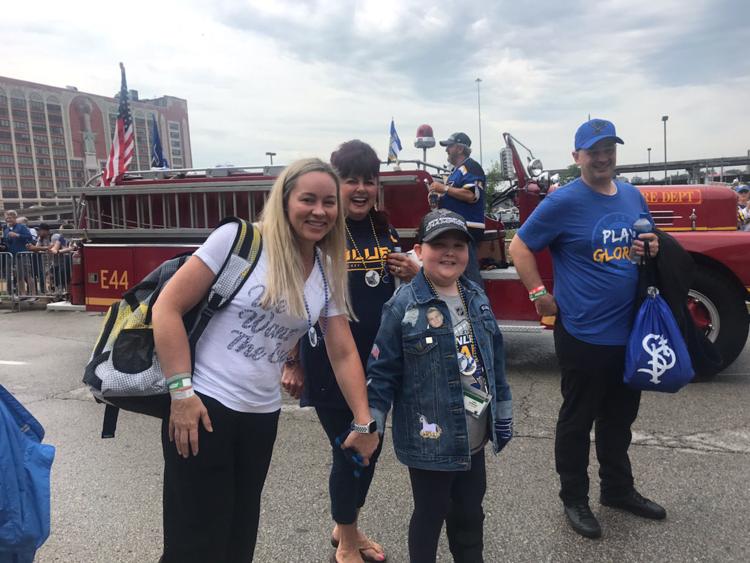 St. Louis Blues, fans celebrate Stanley Cup victory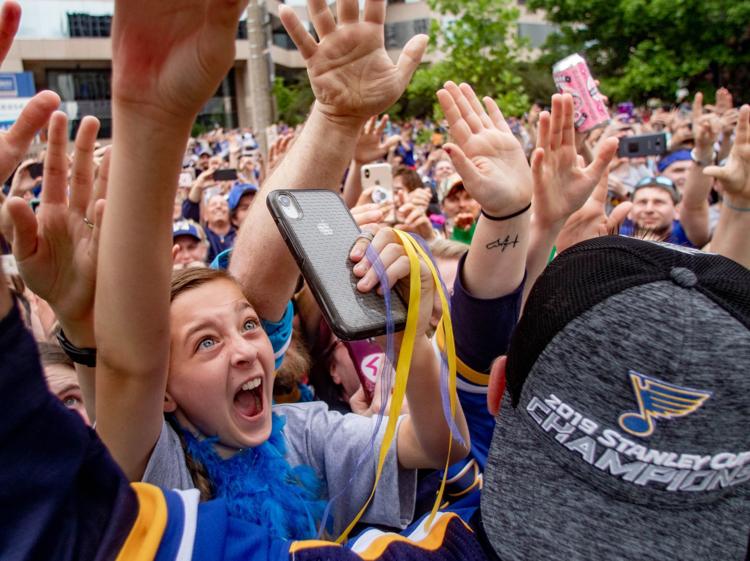 St. Louis Blues, fans celebrate Stanley Cup victory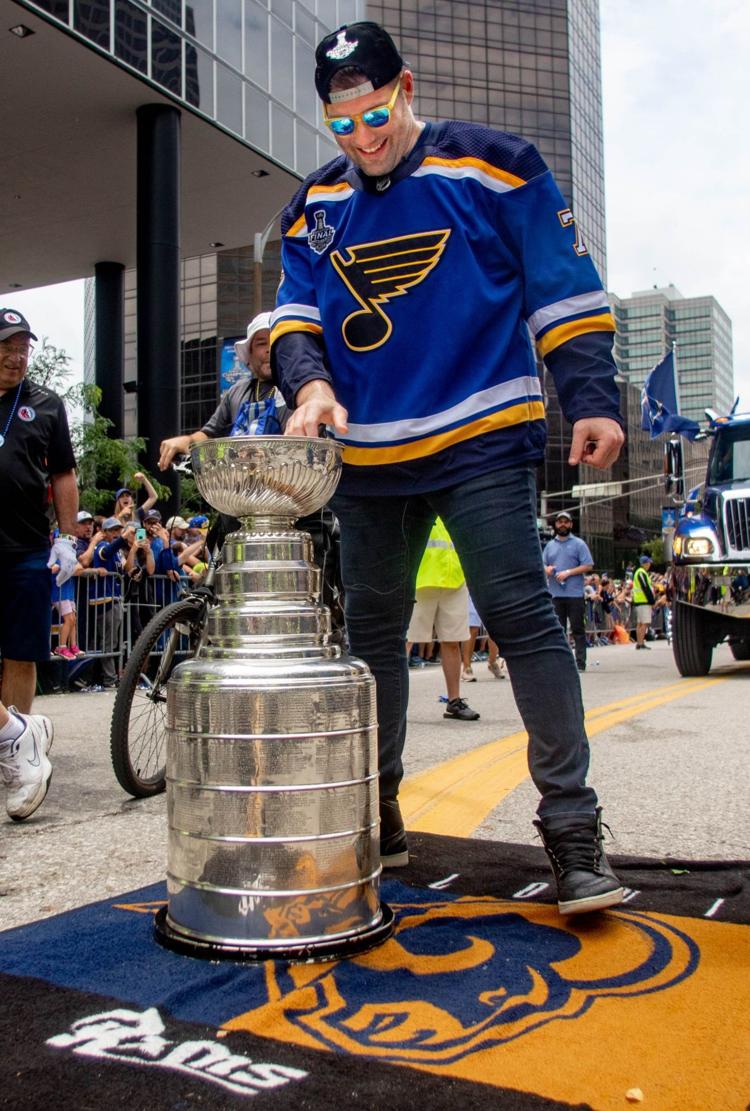 St. Louis Blues, fans celebrate Stanley Cup victory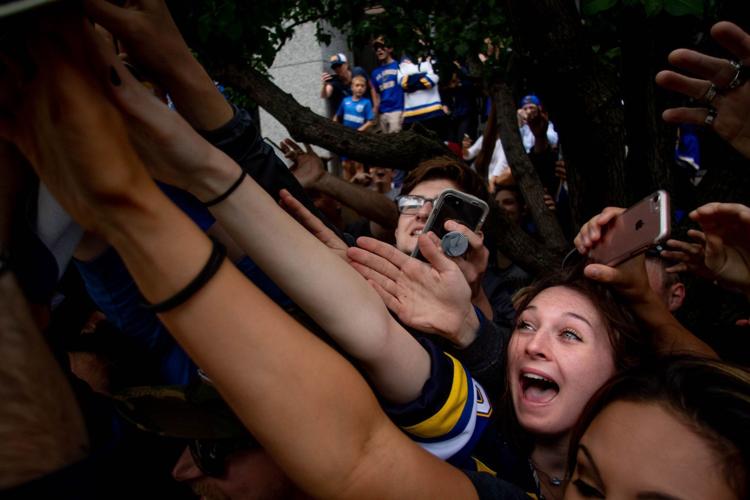 St. Louis Blues, fans celebrate Stanley Cup victory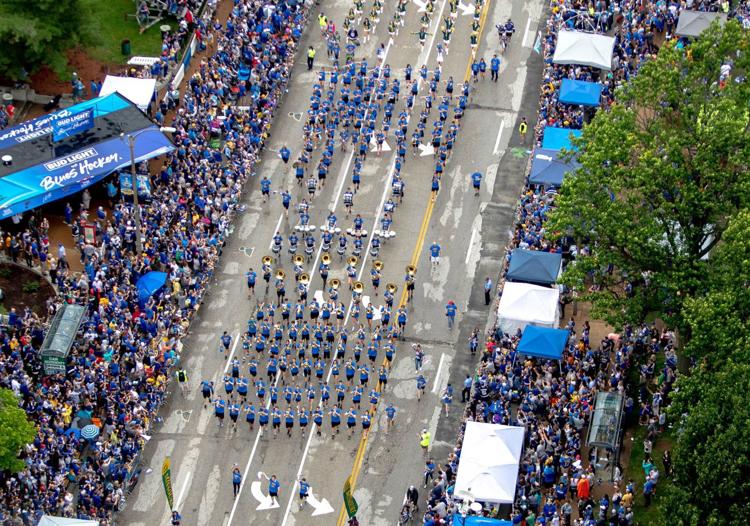 St. Louis Blues, fans celebrate Stanley Cup victory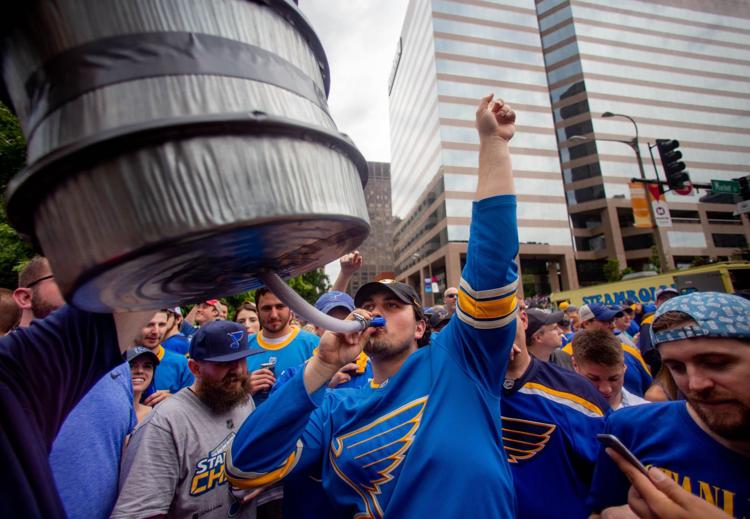 St. Louis Blues, fans celebrate Stanley Cup victory
St. Louis Blues, fans celebrate Stanley Cup victory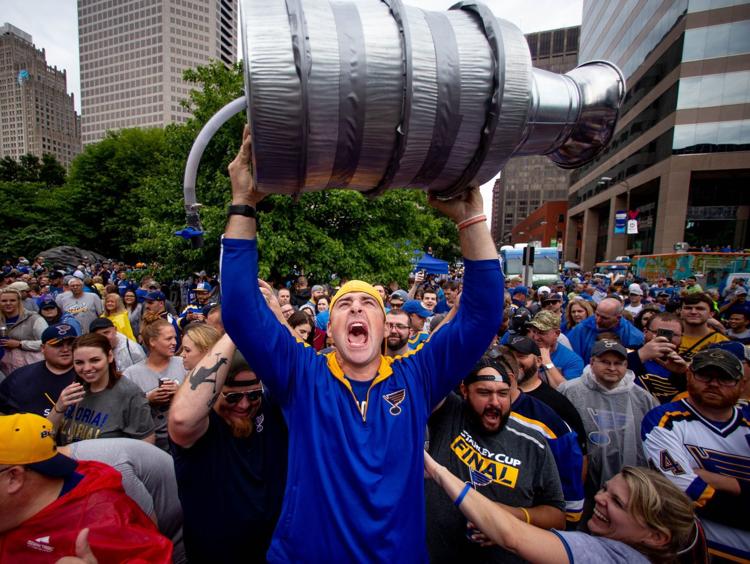 St. Louis Blues, fans celebrate Stanley Cup victory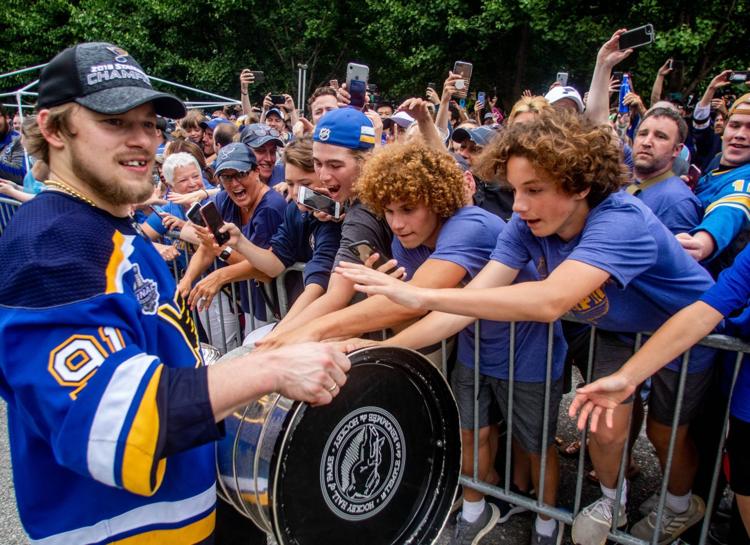 St. Louis Blues, fans celebrate Stanley Cup victory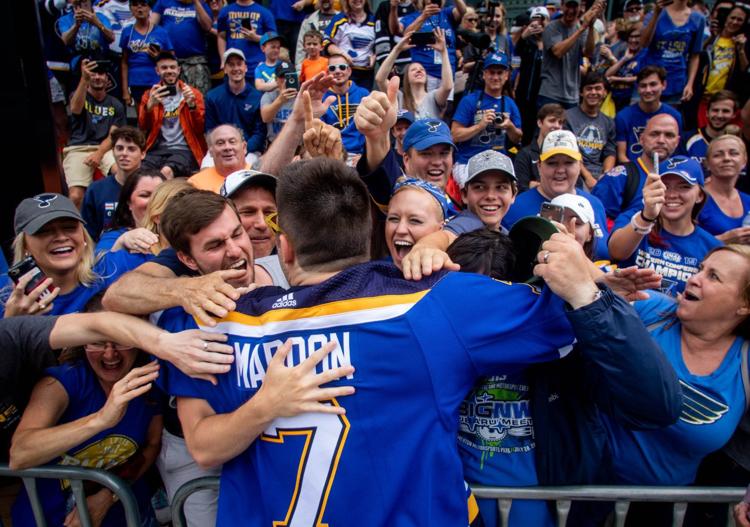 St. Louis Blues, fans celebrate Stanley Cup victory
St. Louis Blues, fans celebrate Stanley Cup victory
St. Louis Blues, fans celebrate Stanley Cup victory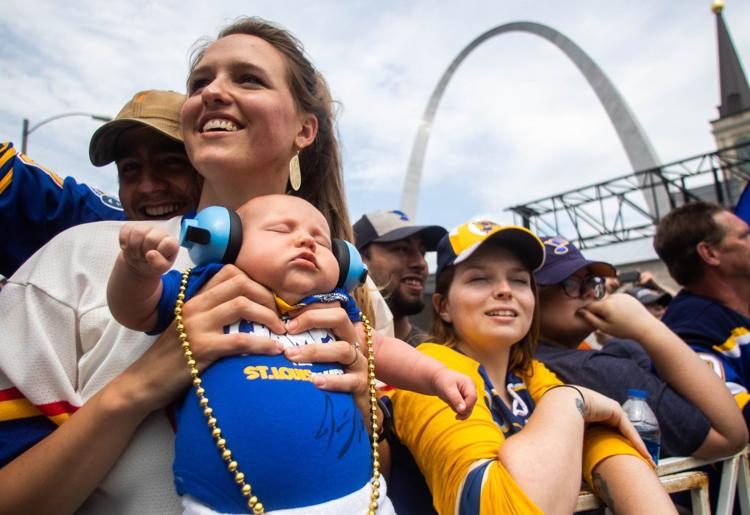 St. Louis Blues, fans celebrate Stanley Cup victory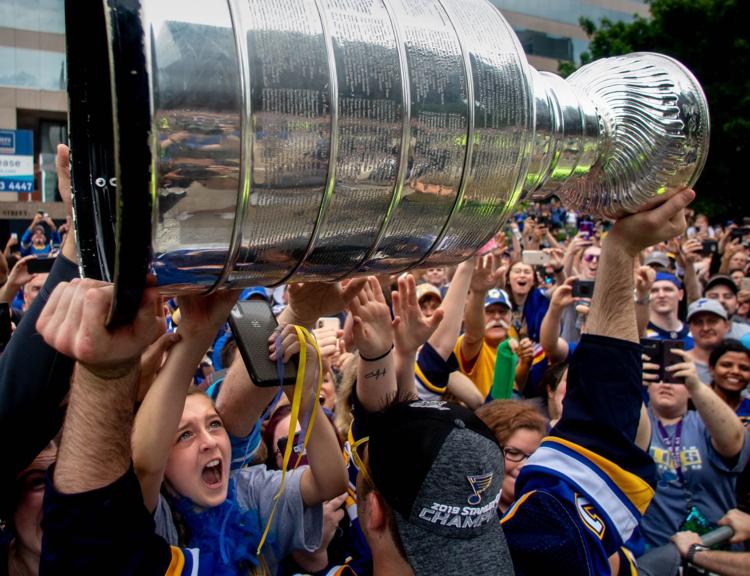 St. Louis Blues, fans celebrate Stanley Cup victory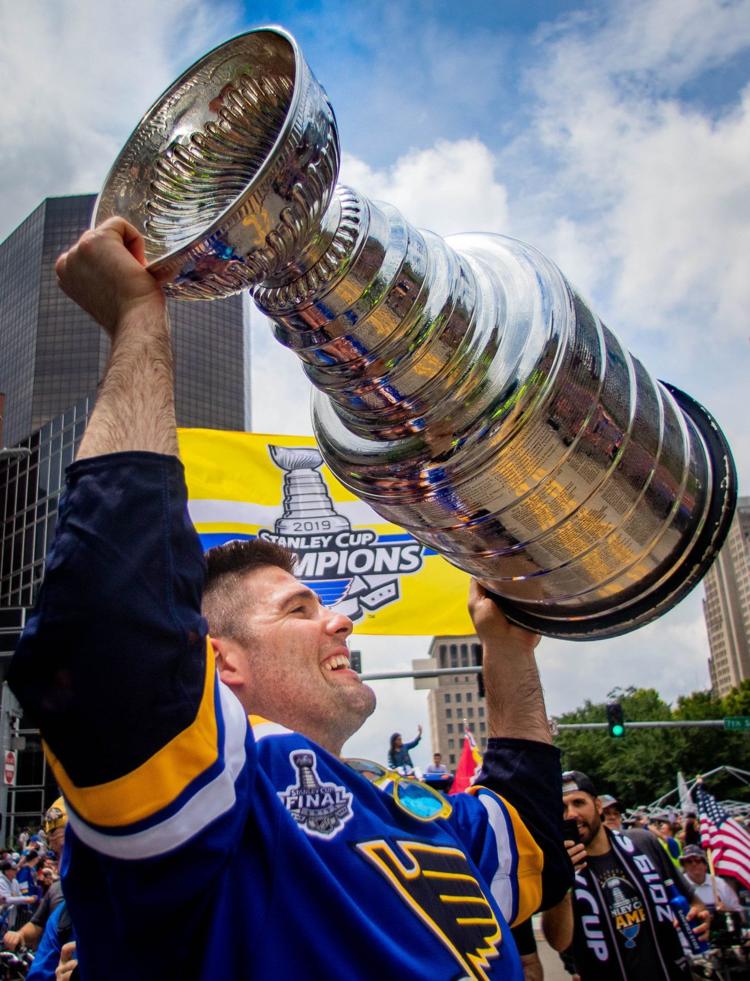 St. Louis Blues, fans celebrate Stanley Cup victory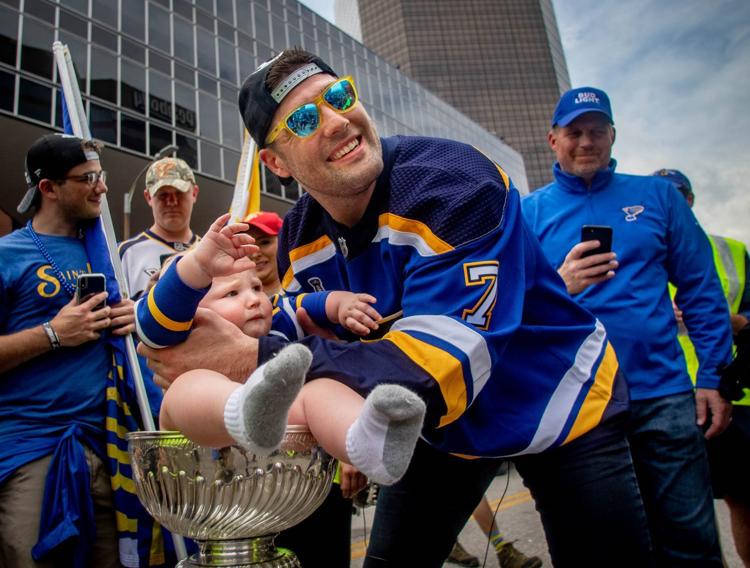 St. Louis Blues, fans celebrate Stanley Cup victory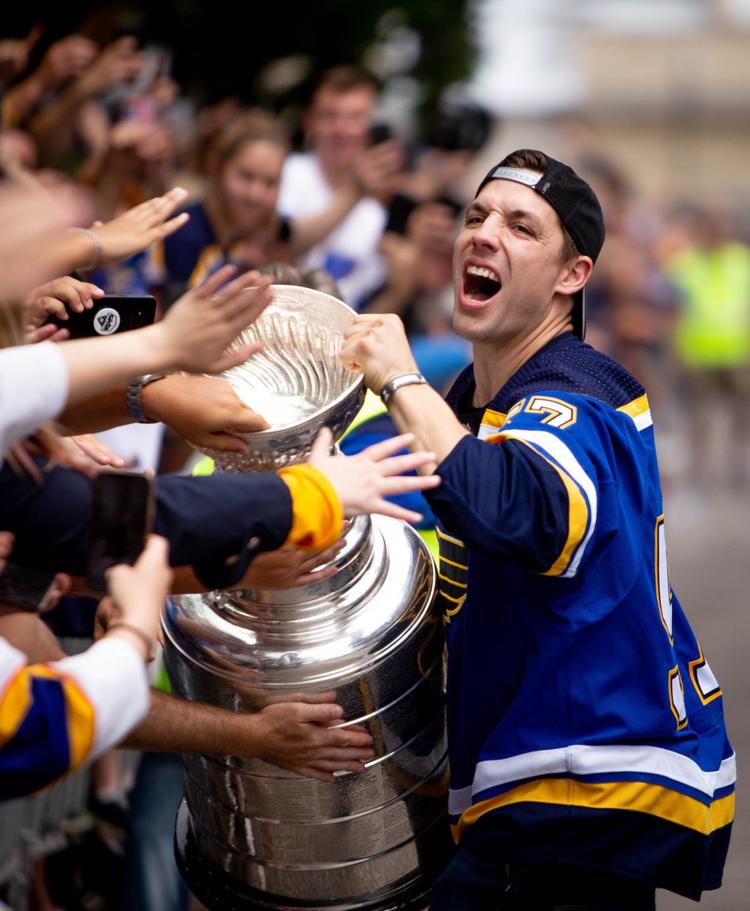 St. Louis Blues, fans celebrate Stanley Cup victory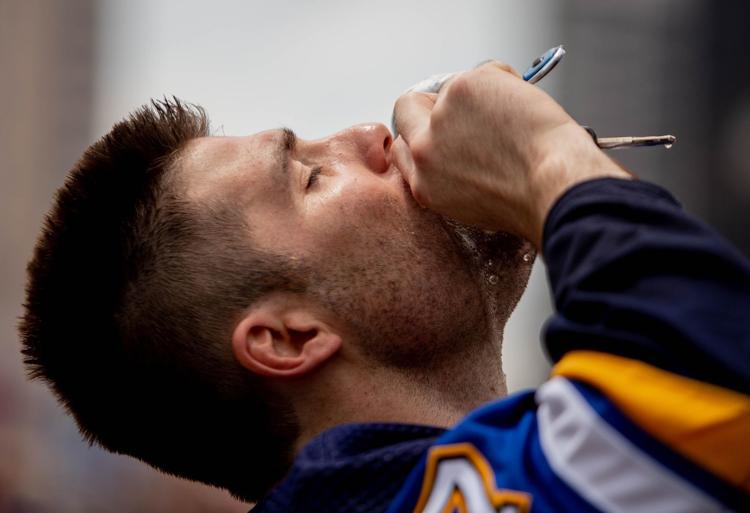 St. Louis Blues, fans celebrate Stanley Cup victory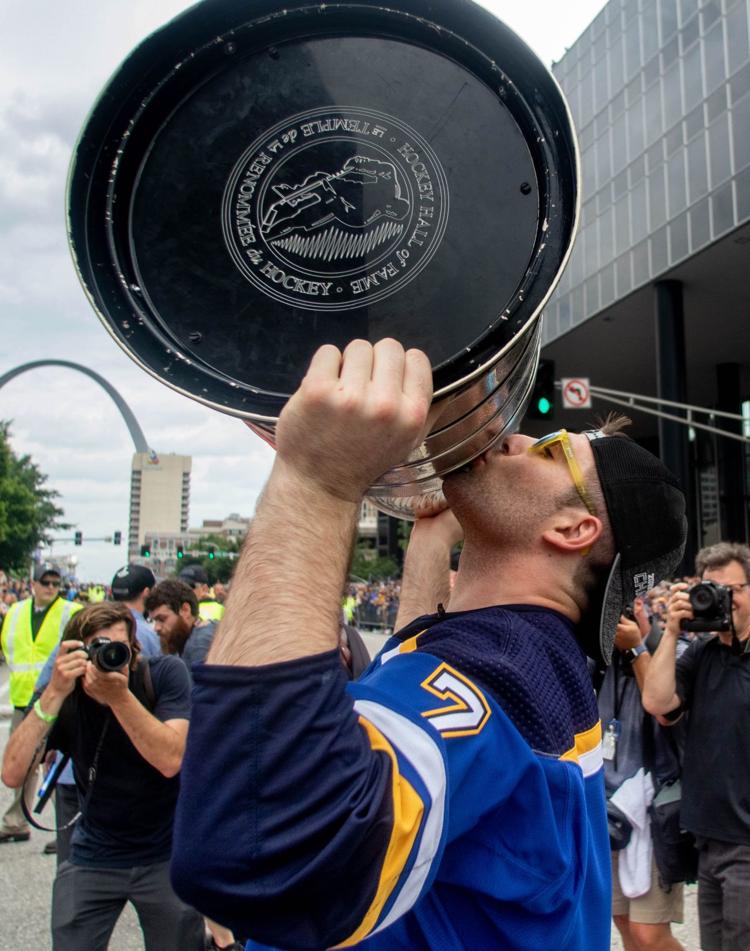 St. Louis Blues, fans celebrate Stanley Cup victory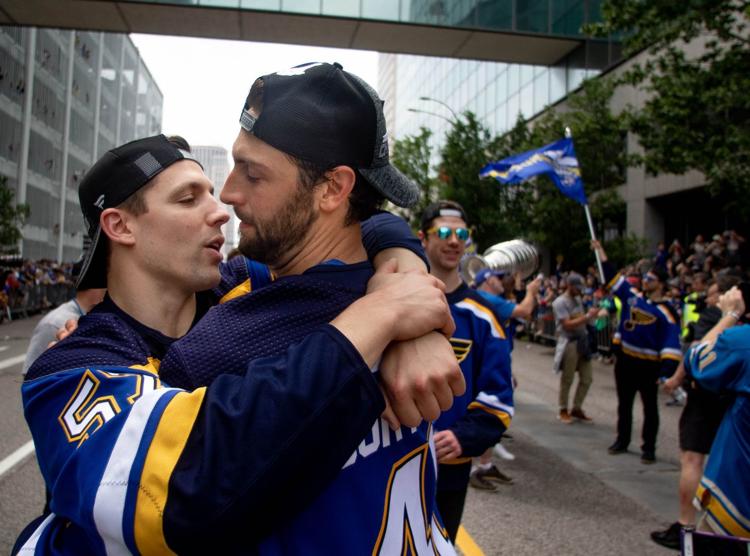 St. Louis Blues, fans celebrate Stanley Cup victory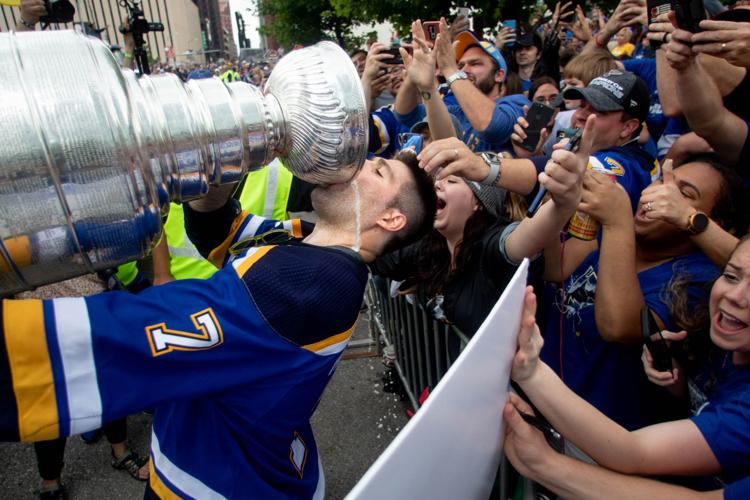 St. Louis Blues, fans celebrate Stanley Cup victory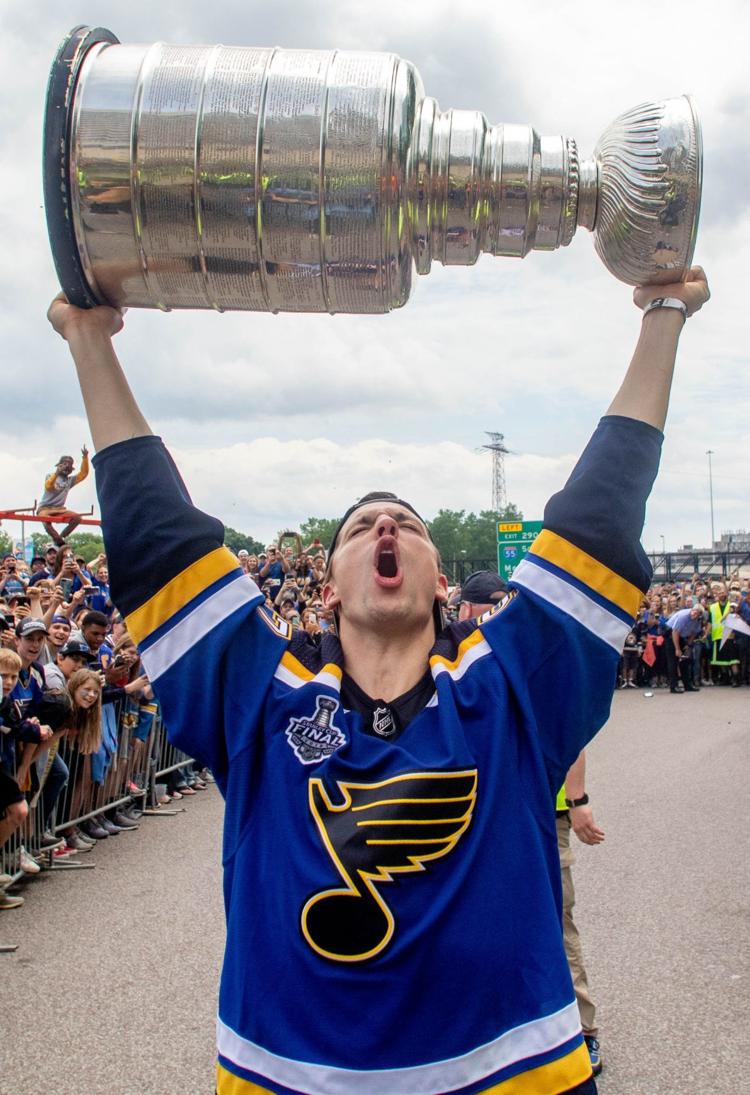 Blues Stanley Cup victory parade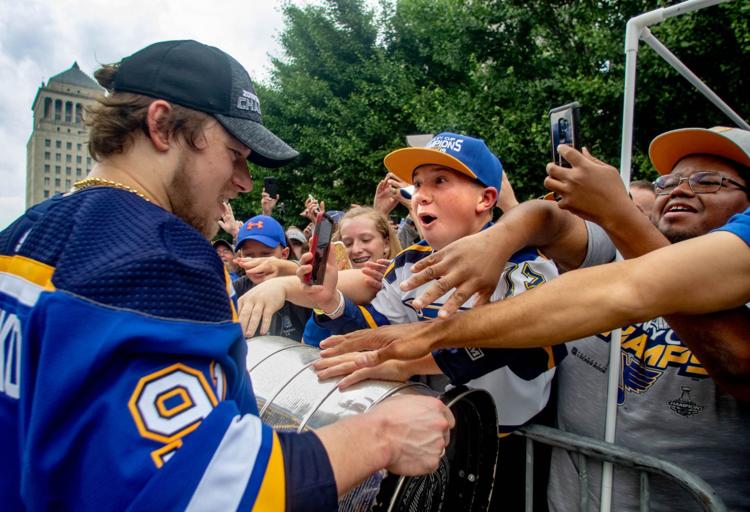 St. Louis Blues, fans celebrate Stanley Cup victory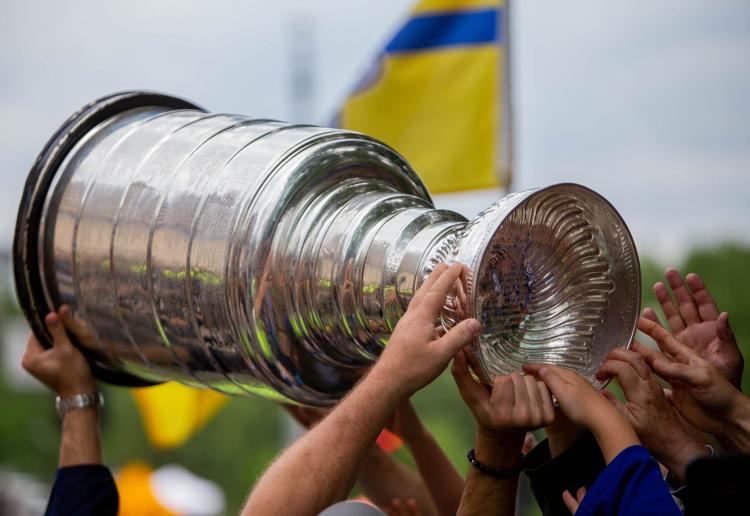 Blues, fans celebrate Stanley Cup victory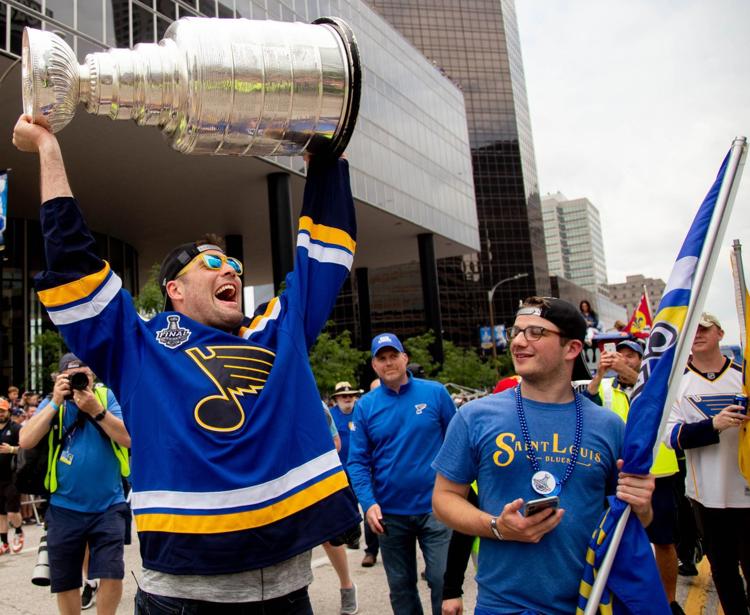 St. Louis Blues Stanley Cup victory parade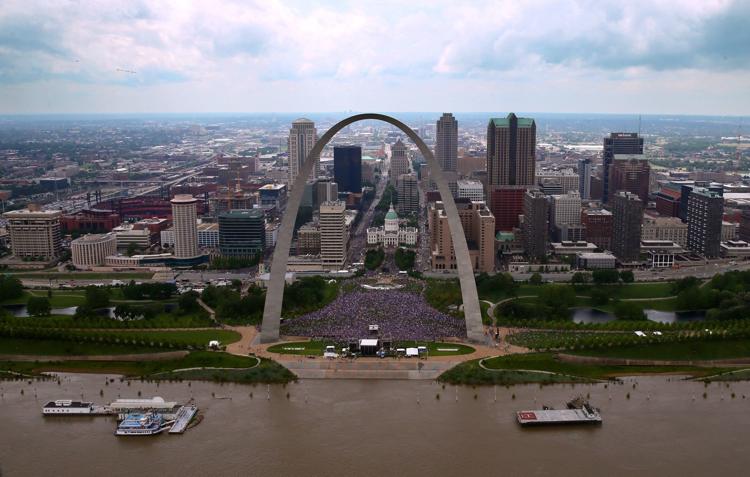 Scenes from Blues Stanley Victory Parade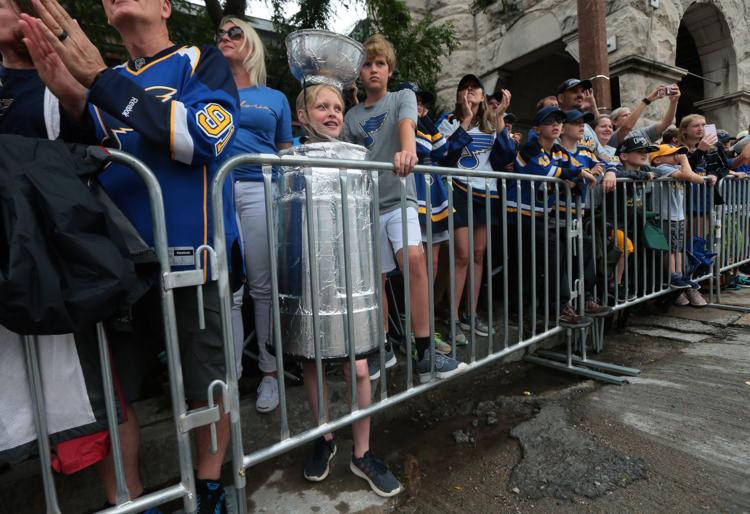 Scenes from Blues Stanley Victory Parade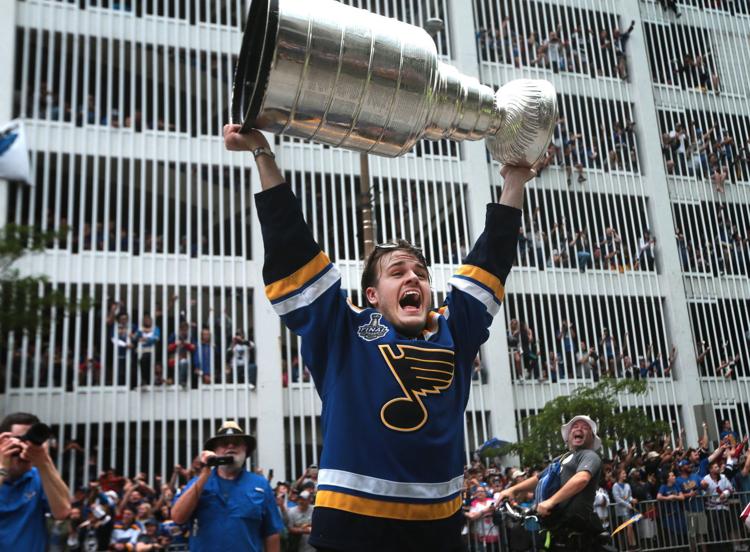 Scenes from Blues Stanley Victory Parade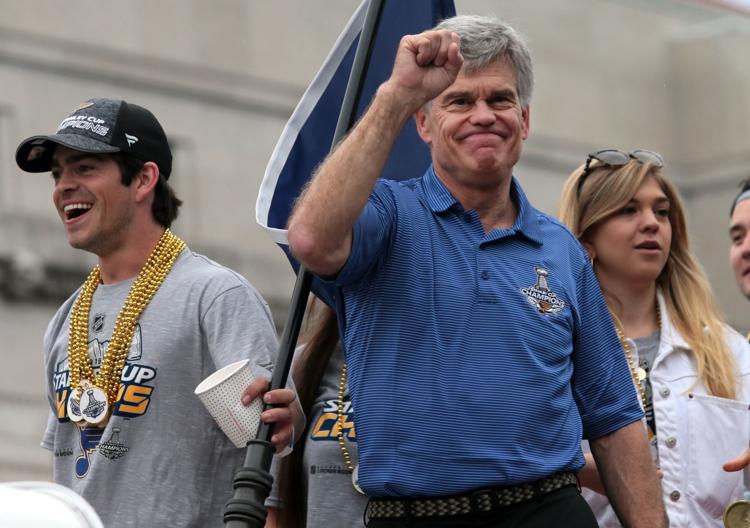 Scenes from Blues Stanley Victory Parade
Scenes from Blues Stanley Victory Parade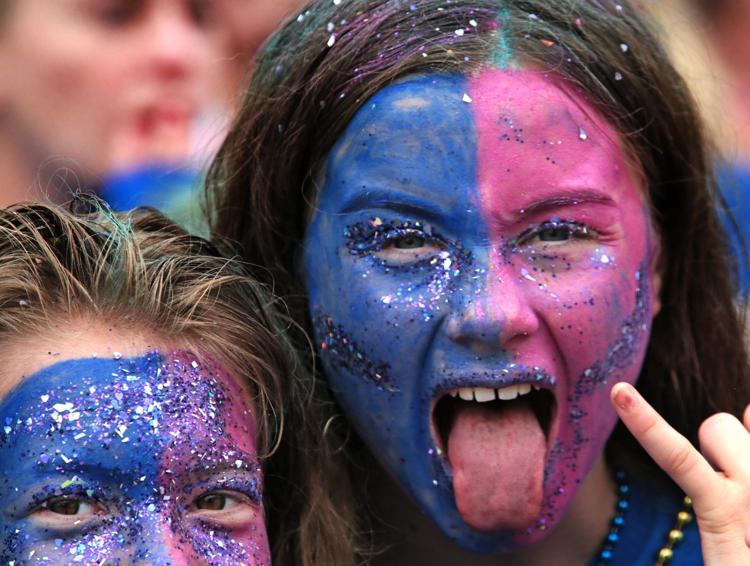 Scenes from Blues Stanley Victory Parade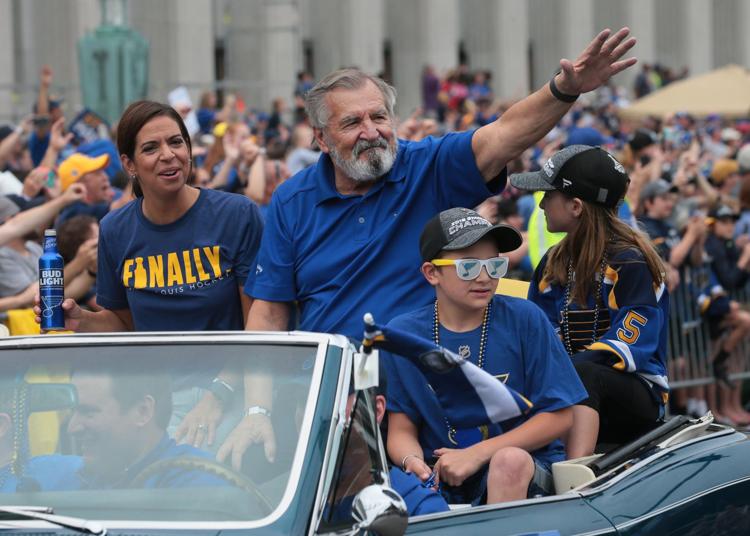 Scenes from Blues Stanley Victory Parade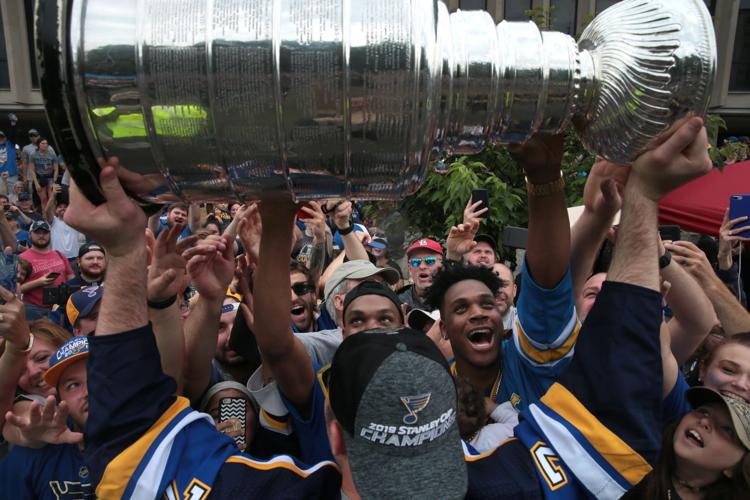 Scenes from Blues Stanley Victory Parade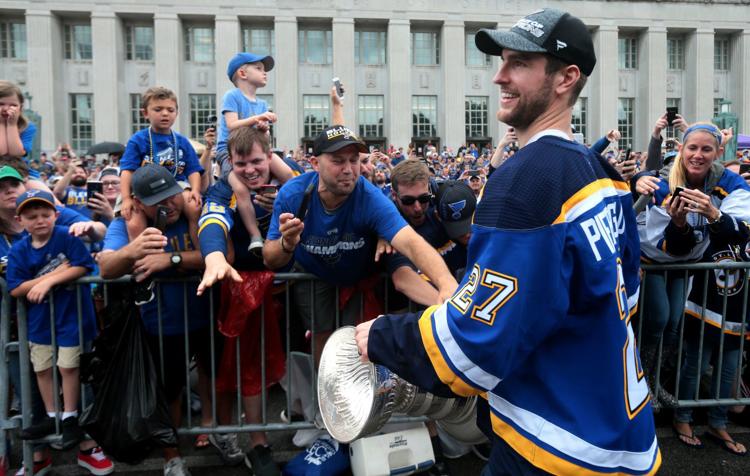 Scenes from Blues Stanley Victory Parade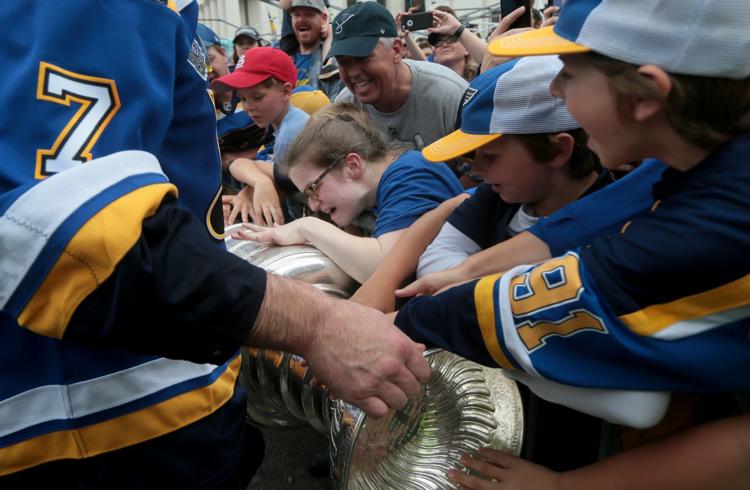 Scenes from Blues Stanley Victory Parade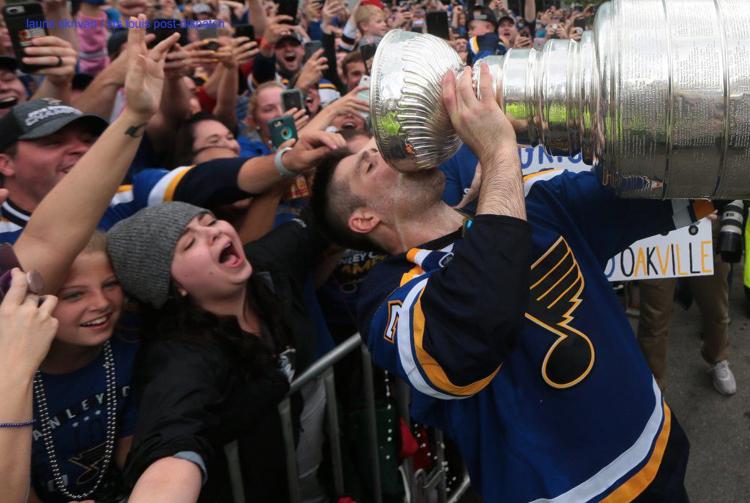 Scenes from Blues Stanley Victory Parade
Scenes from Blues Stanley Victory Parade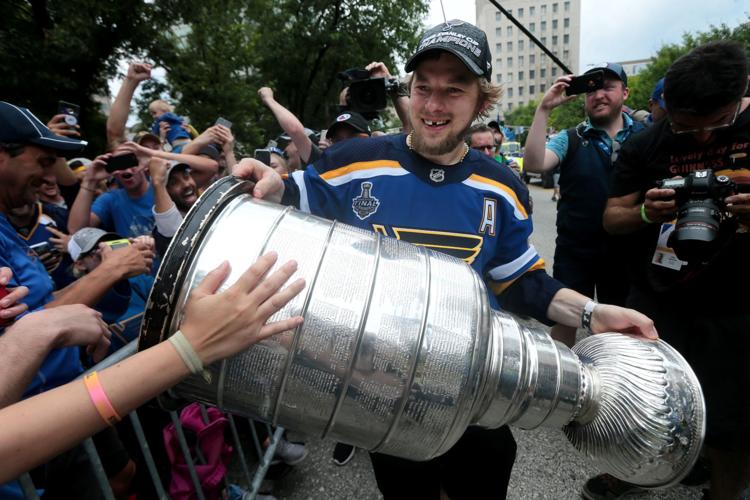 Scenes from Blues Stanley Victory Parade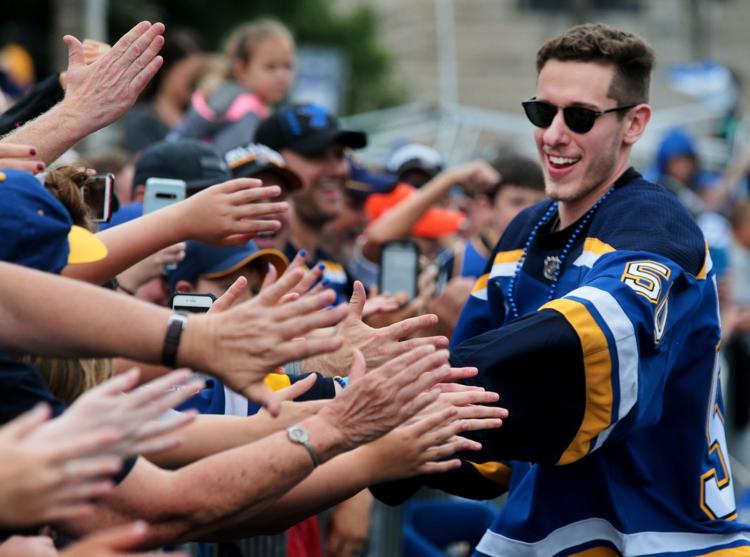 Scenes from Blues Stanley Victory Parade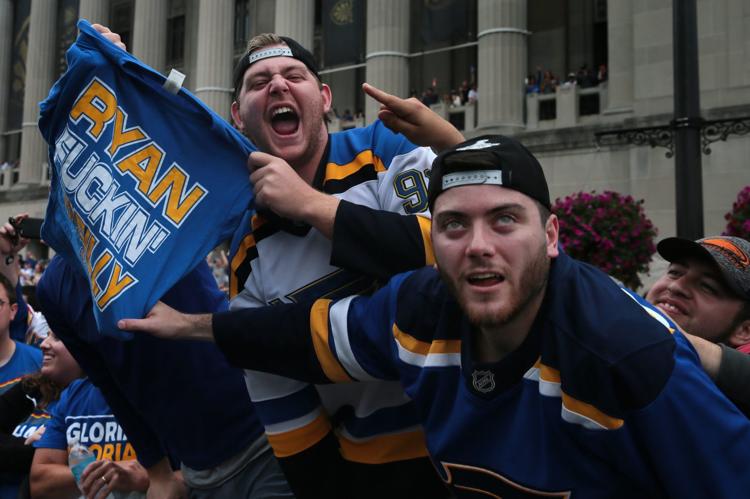 Scenes from Blues Stanley Victory Parade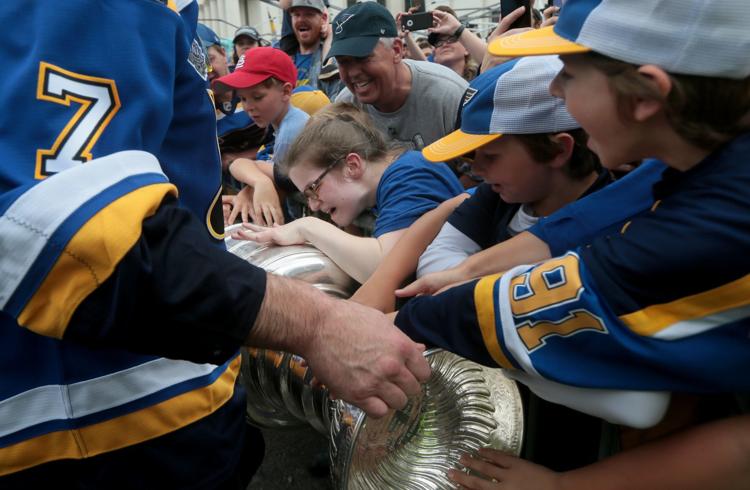 Scenes from Blues Stanley Victory Parade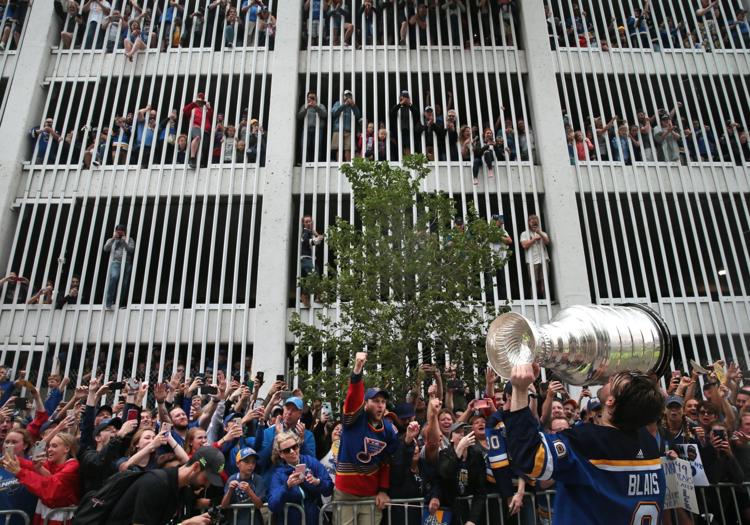 Scenes from Blues Stanley Victory Parade
Scenes from Blues Stanley Victory Parade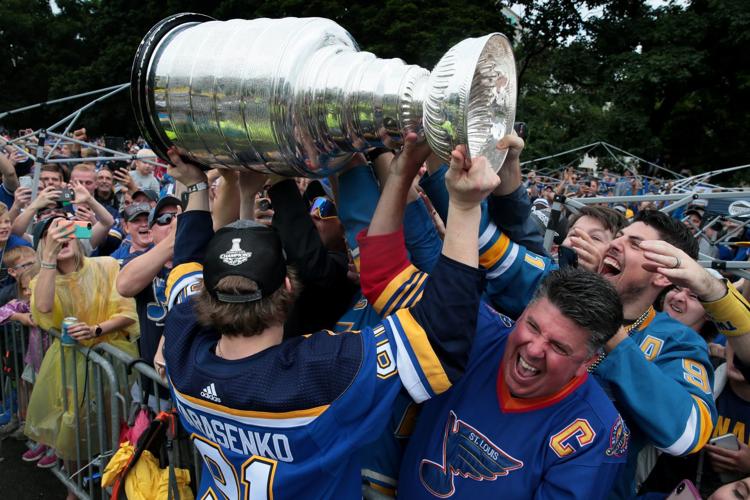 Scenes from Blues Stanley Victory Parade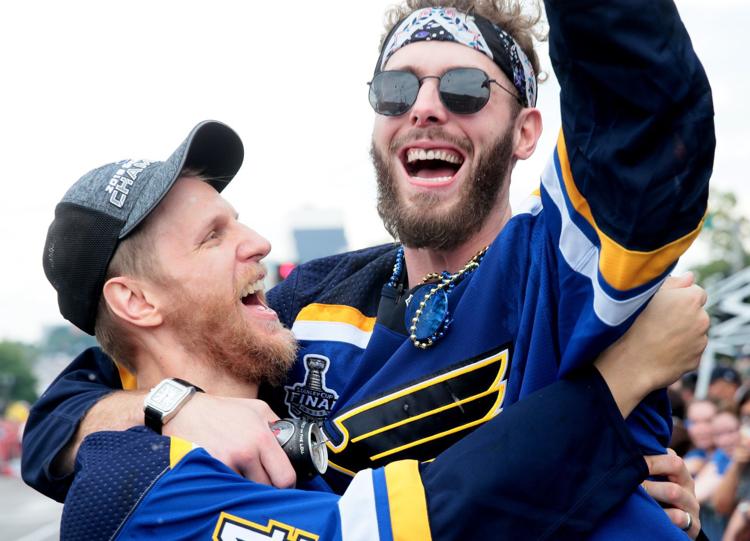 Scenes from Blues Stanley Victory Parade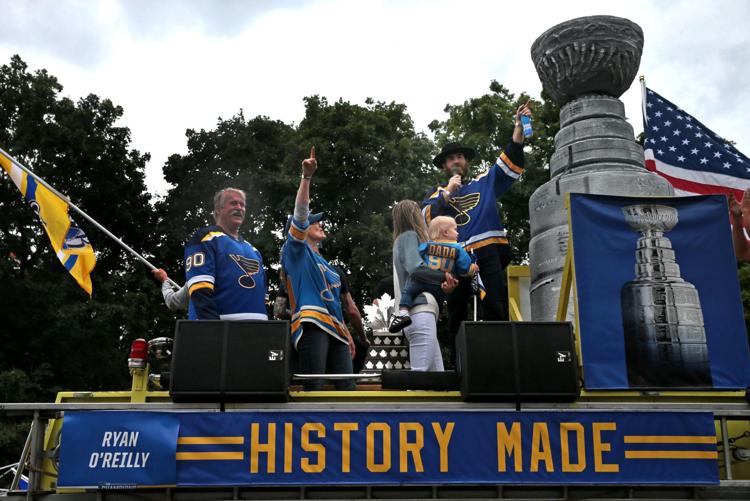 Scenes from Blues Stanley Victory Parade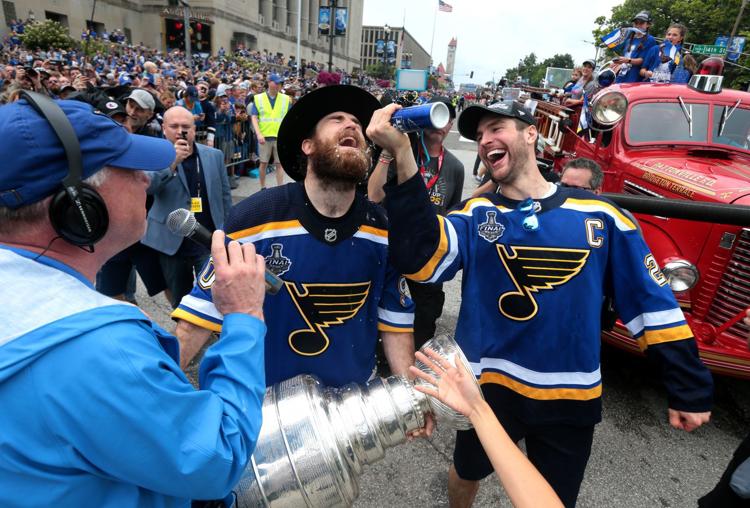 Scenes from Blues Stanley Victory Parade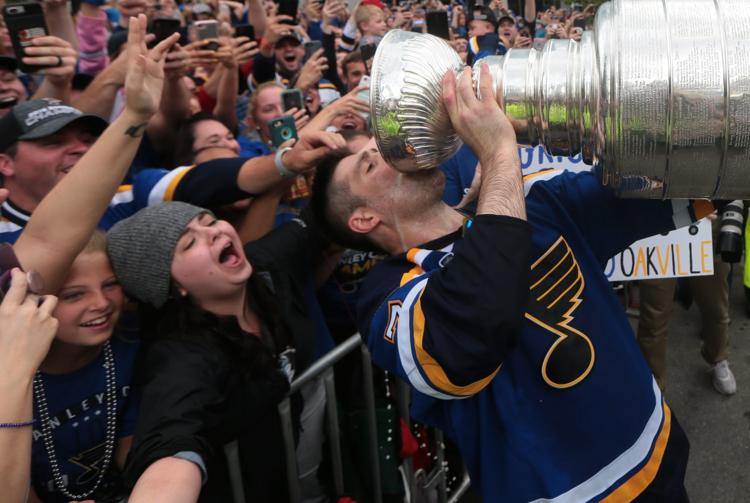 Scenes from Blues Stanley Victory Parade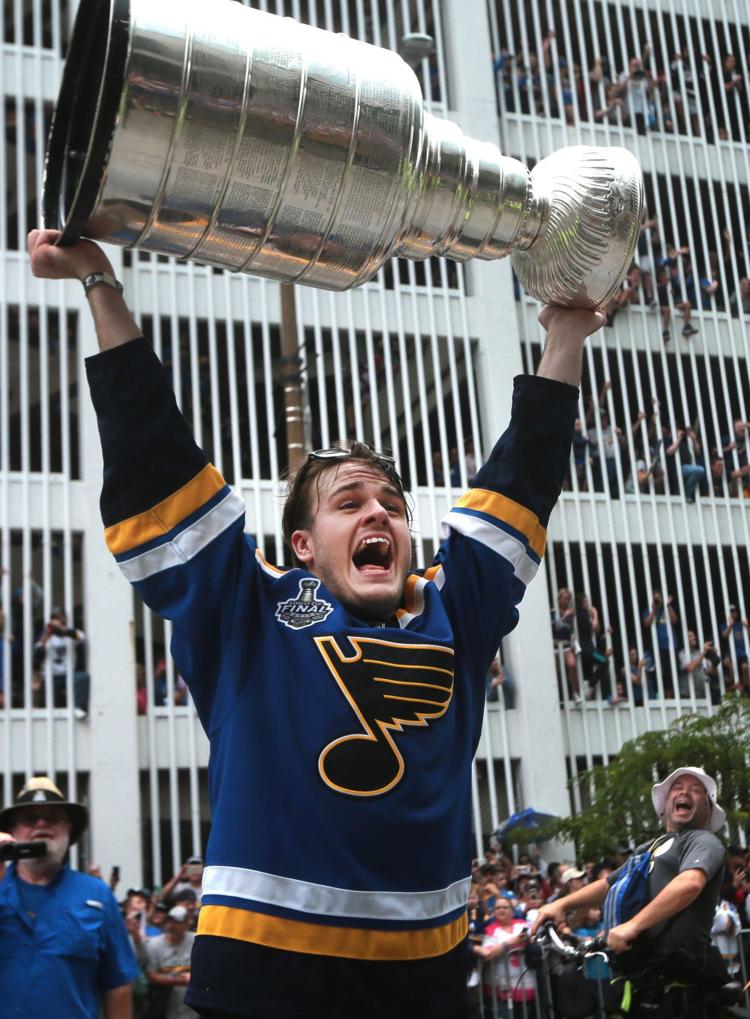 Scenes from Blues Stanley Victory Parade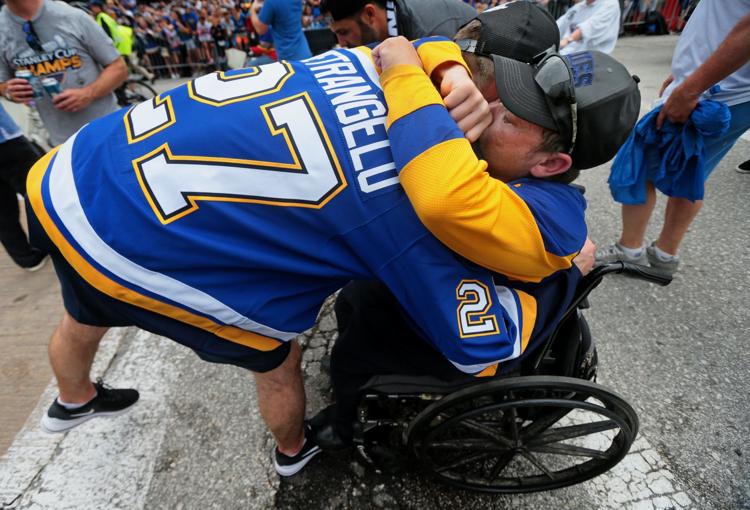 Scenes from Blues Stanley Victory Parade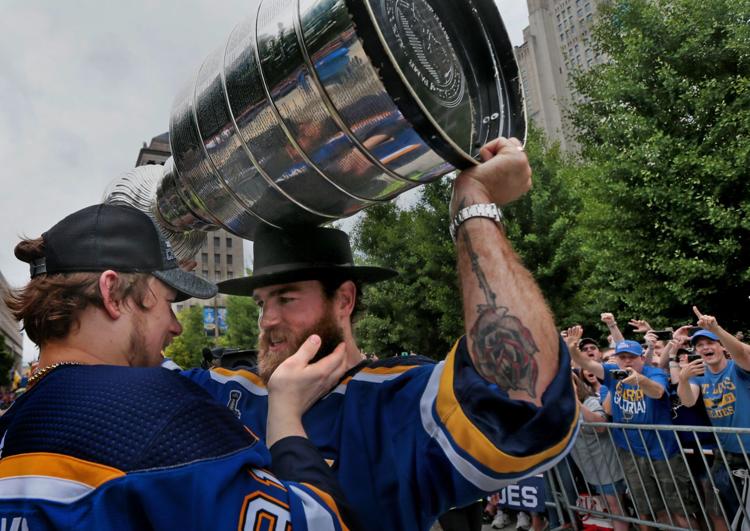 Scenes from Blues Stanley Victory Parade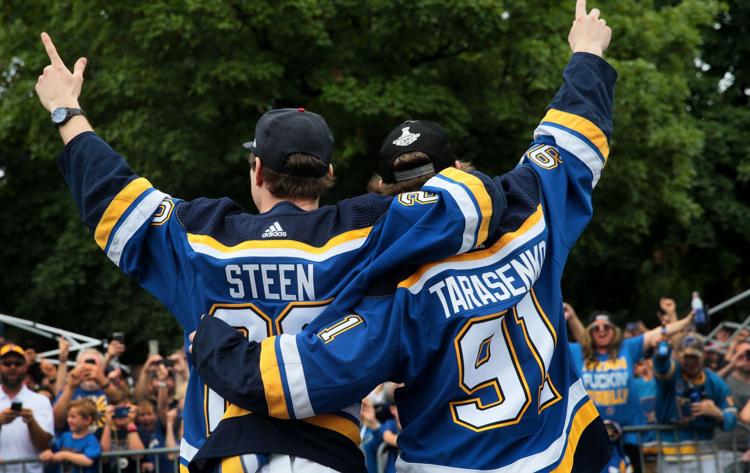 Scenes from Blues Stanley Victory Parade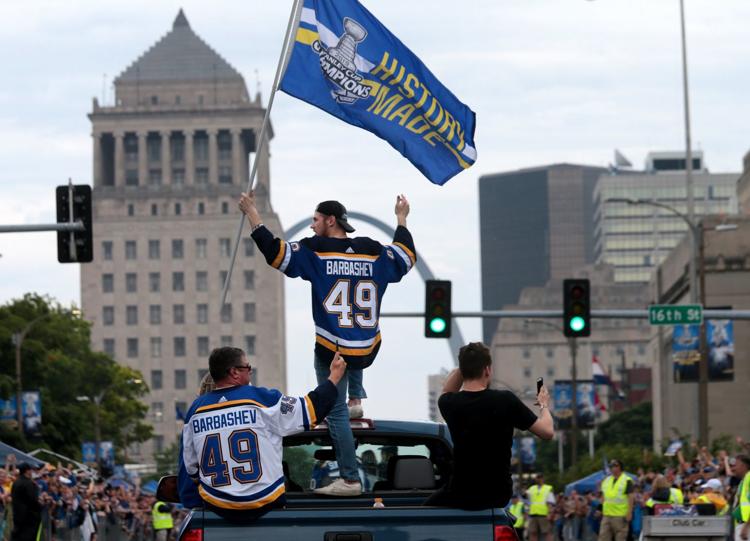 Scenes from Blues Stanley Victory Parade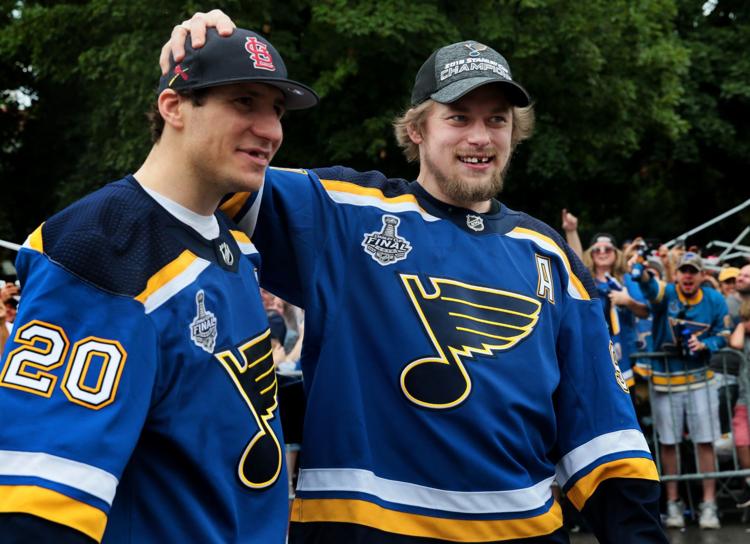 Scenes from Blues Stanley Victory Parade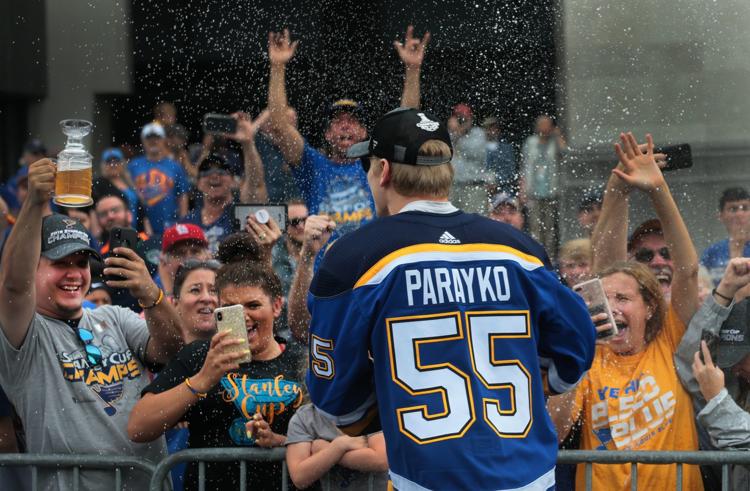 Scenes from Blues Stanley Victory Parade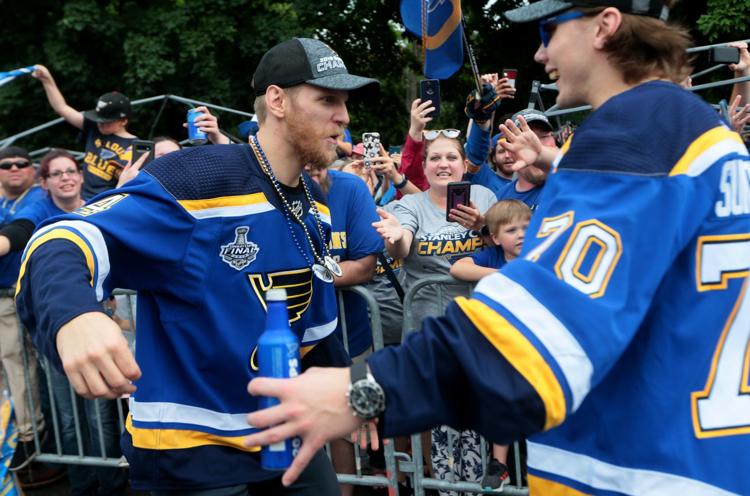 Scenes from Blues Stanley Victory Parade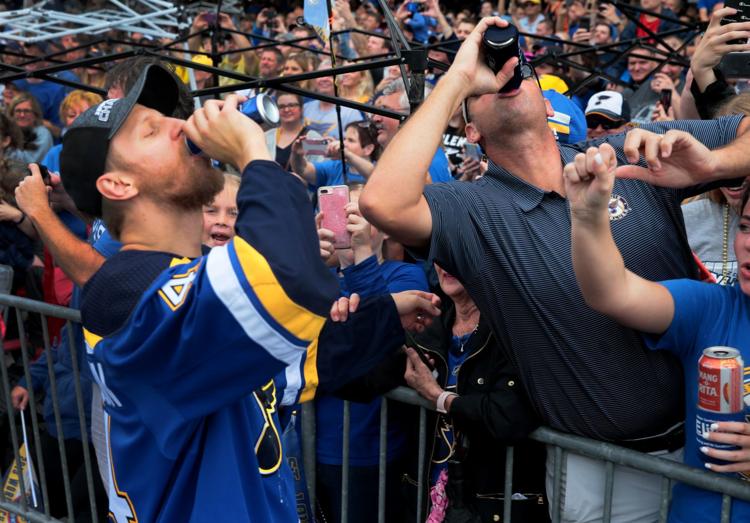 Scenes from Blues Stanley Victory Parade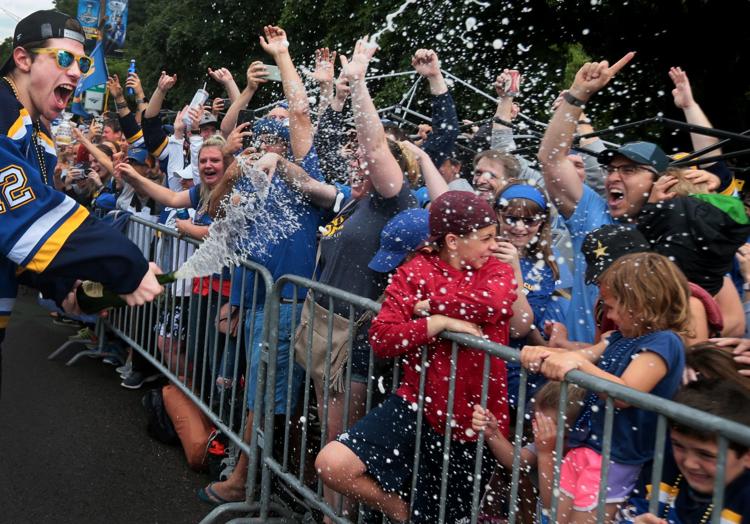 Scenes from Blues Stanley Victory Parade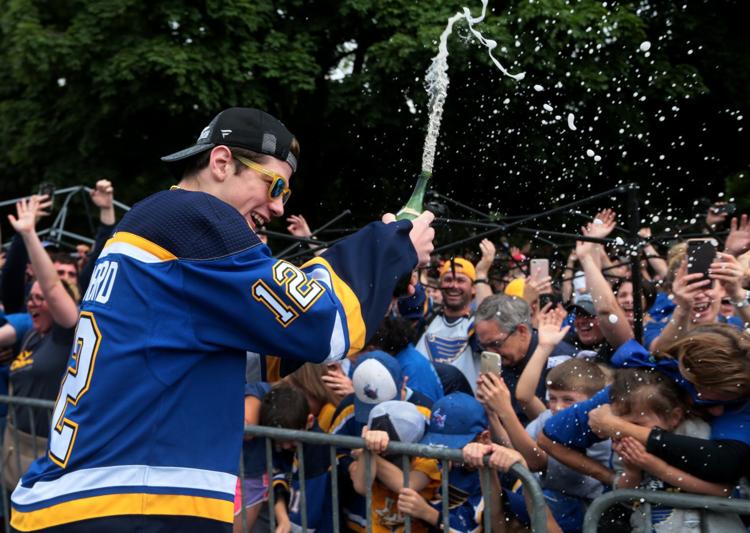 See scenes from Blues Stanley Cup victory rally
St. Louis Blues parade Stanley Cup to the Arch for fans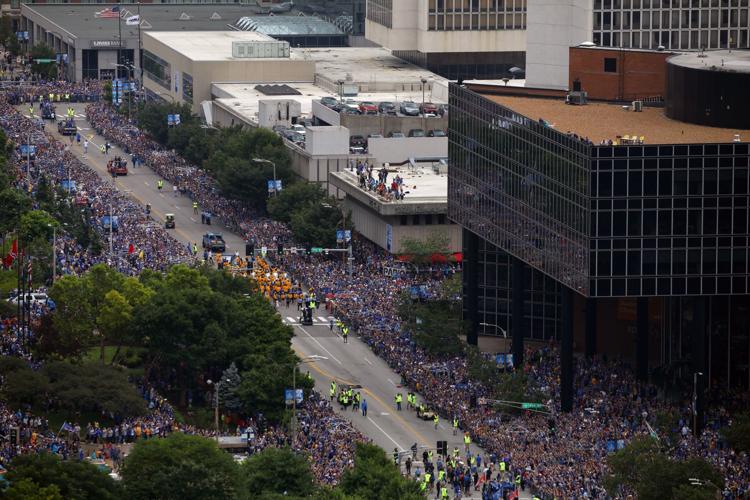 St. Louis Blues Stanley Cup victory parade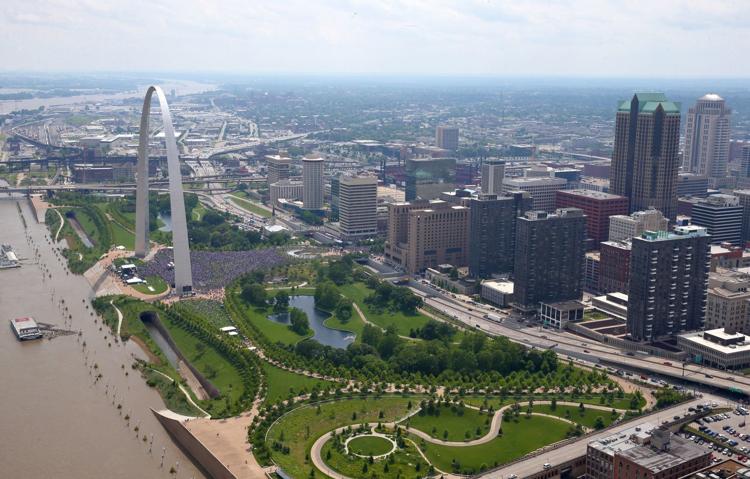 St. Louis Blues Stanley Cup victory parade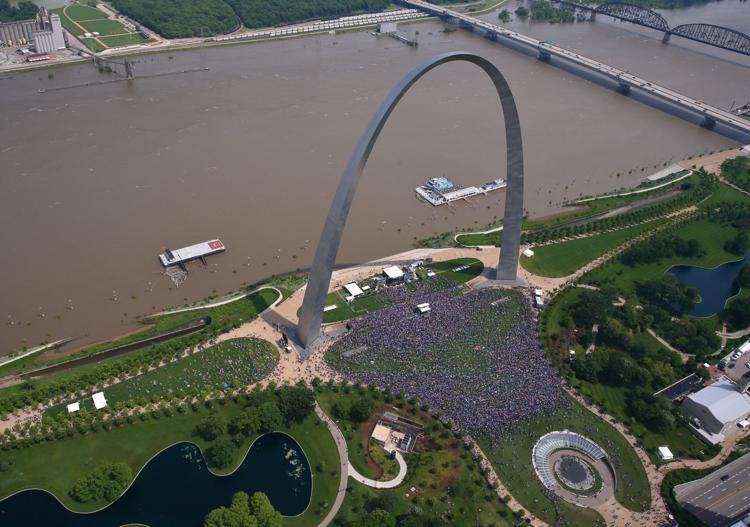 St. Louis Blues parade Stanley Cup to the Arch for fans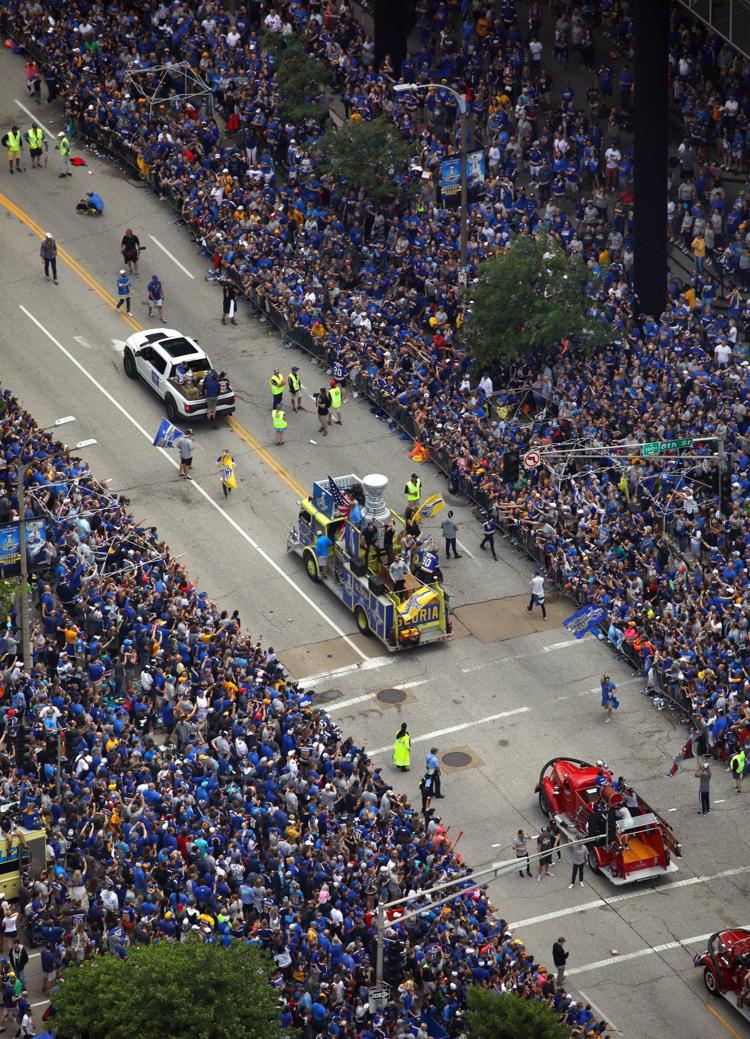 St. Louis Blues parade Stanley Cup to the Arch for fans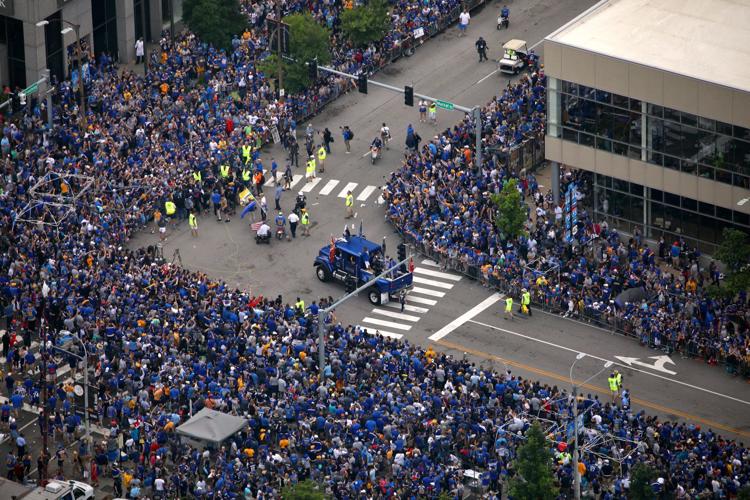 St. Louis Blues parade Stanley Cup to the Arch for fans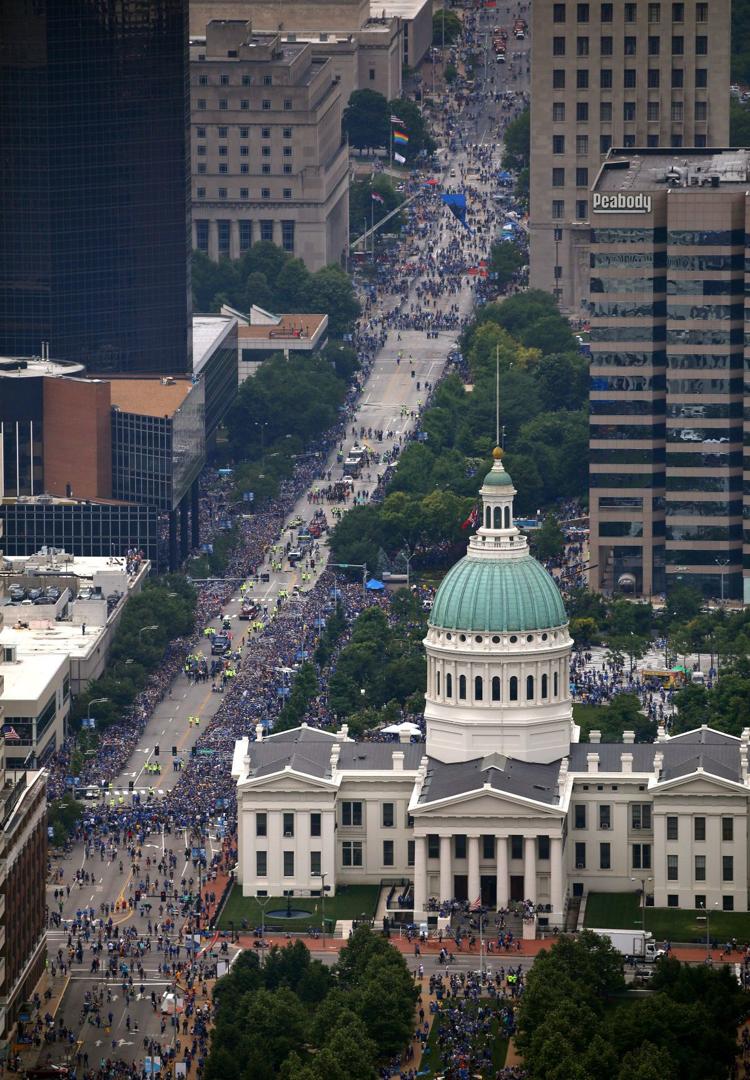 St. Louis Blues Stanley Cup victory parade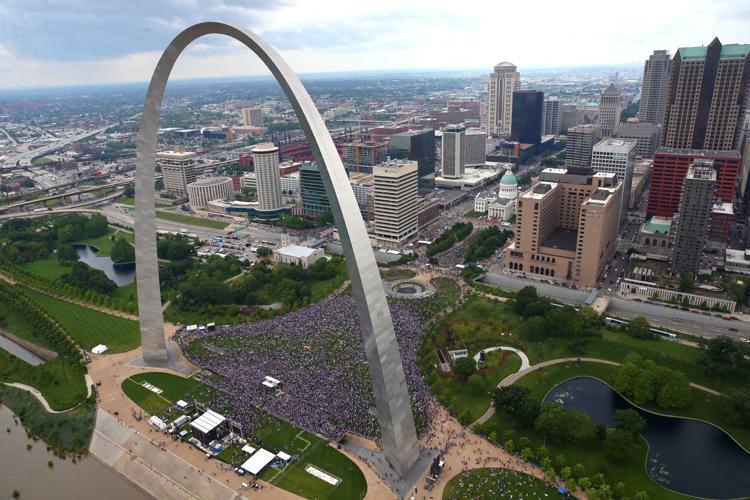 St. Louis Blues Stanley Cup victory parade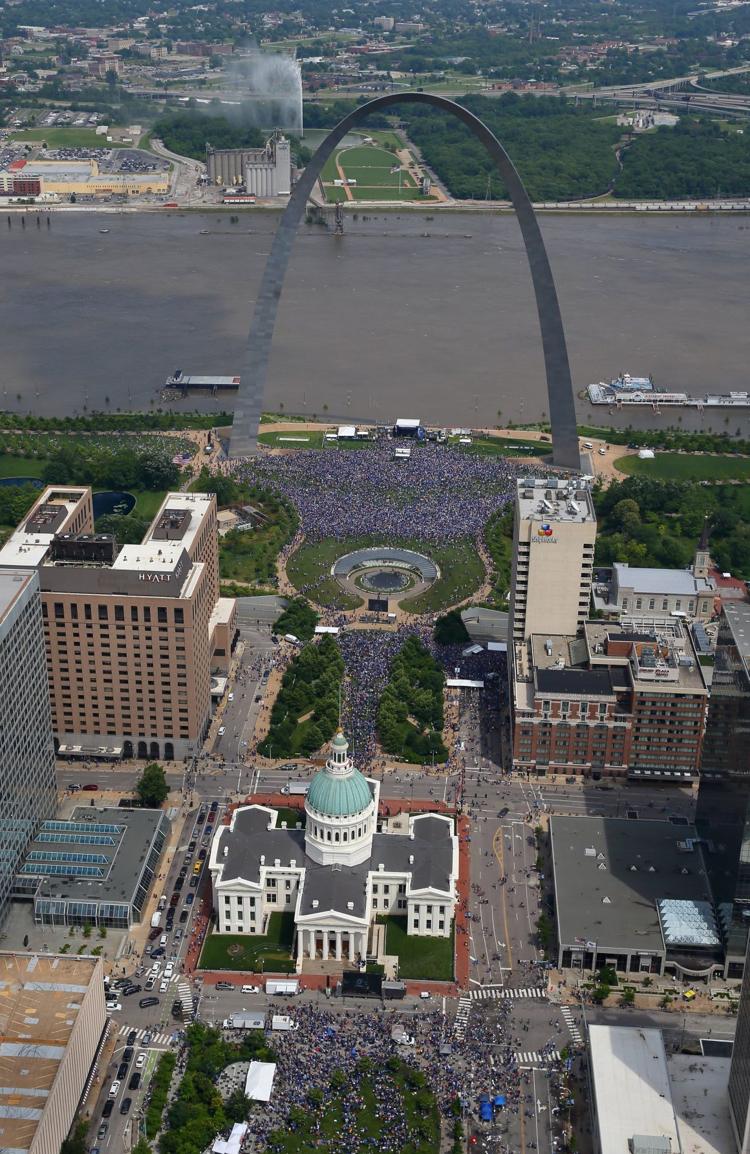 St. Louis Blues parade Stanley Cup to the Arch for fans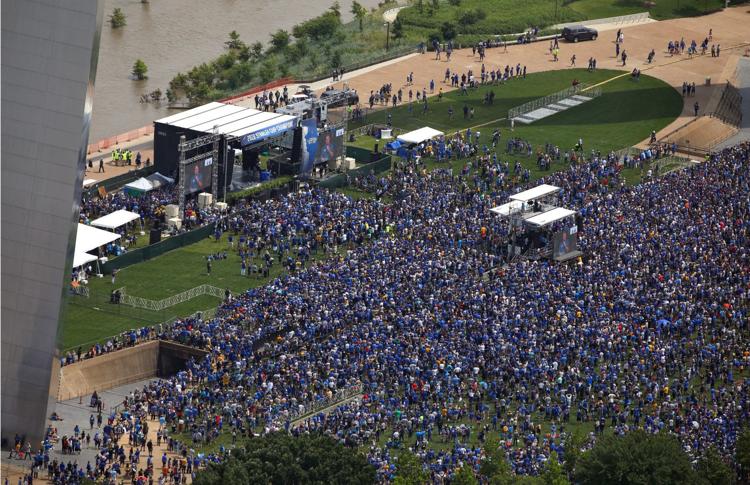 St. Louis Blues Stanley Cup victory parade
St. Louis Blues parade Stanley Cup to the Arch for fans