When the Blues last met Boston in the Stanley Cup finals back in 1970, Bruins defenseman Bobby Orr finished them off with his Game 4 overtime goal.
"We were the expansion team, they were the original six and Bobby Orr was pretty good that year," noted Bob Plager, a mainstay of those early Blues.
Orr famously went airborne with his iconic celebration — slightly aided by Noel Picard's trip — and the Blues slowly sank into decades of soul-sapping frustration.
Now the Blues are finally back up on the big stage, bidding for their first Cup. They advanced by eliminating the San Jose Sharks 5-1 in Game 6 of the Western Conference finals in a frenzied Enterprise Center.
Fans waited nearly five decades for this chance and endured many numbing setbacks. So their persistent chant of "We want the Cup!" Tuesday night was understandable.
"This city and what's gone on here ... you look up at the screen and you see Yadi (Molina) here, the baseball players here with their Blues sweater on," Plager said amid the postgame celebration. "We went to the finals a few times, I didn't see any Cardinals with the Blues sweater on. They've taken this city."
Just a few months ago, fans feared this team would cause more exasperation. This talent-laden squad underachieved under fretful coach Mike Yeo and it was slow to respond when Craig Berube replaced him.
Then, when you least expected it, the Blues pulled together and began their long climb up the standings and into the bracket. They upset Winnipeg in six games, outlasted Dallas in seven and then dispatched the Sharks to avenge their loss in the 2016 conference finals.
"We built for a long time, over the years, to get this opportunity," Blues captain Alex Pietrangelo said.
The Blues won the last two games of the series by a combined score of 10-1. They looked very capable of taking the fight to Boston in the Cup finals.
"They have a hard team, a hard team to play against," winger Vladimir Tarasenko said of the Bruins. "We have a hard team, too."
Back in the late '60s, Blues fans must have believed their team would always be in the hunt. It was the best of the NHL's six new teams, loaded with well-respected veterans.
The Blues advanced out of the expansion bracket to the Cup finals in their first three years, only to get swept by Montreal twice and Boston once. Then the NHL blended the expansion teams with the Original Six teams to balance the conferences.
The easy path to the Cup finals vanished and the Blues spent the better part of five decades battling to stay relevant and, at times, stay in business.
Through all of their travails, the Blues employed some of the greatest hockey minds: Lynn Patrick, Scotty Bowman, Al Arbour, Cliff Fletcher, Jimmy Devellano, Jacques Demers, Emile Francis, Mike Keenan, Joel Quenneville and Ken Hitchcock.
The Blues also featured many of the league's all-time scorers, including Wayne Gretzky, Adam Oates, Doug Gilmour, Dale Hawerchuk, Brett Hull, Brendan Shanahan, Pierre Turgeon, Al MacInnis, Peter Stastny and Phil Housley.
But ownership instability became a recurring theme. Sid Salomon Jr. was an awesome expansion owner, but his son Sid Salomon III let things slide. Ralston Purina picked up the pieces, but eventually shut down the franchise after the NHL blocked its sale to Saskatoon investors.
Harry Ornest swooped in, slashed costs and unleashed the family dog in the bowels of The Arena. Mike Shanahan's group rescued the team and spent record-setting dollars to add star power to the franchise.
But in time those money guys fired Shanahan, then bailed themselves. Bill and Nancy Laurie came along, lost millions and bailed. The Dave Checketts group came along, ran out of money and bailed.
Finally, Tom Stillman brought stability. "Mr. Stillman said, 'Here, get us a winner, whatever it costs, whatever we have to spend to get it,'" Plager said. "We've done that."
During their five-plus decades, the Blues have suffered much heartache, including Bob Gassoff's fatal motorcycle wreck, the brain tumors that took down Barclay Plager and the cancer that claimed broadcaster Dan Kelly.
"Barclay's wife was up there, his kids," Plager said of the alumni box. "A lot of tears up there."
Doug Wickenheiser and Erik Johnson, two former first overall draft picks, suffered catastrophic knee injuries during team parties. Then there were the many management-inflicted wounds with bad trades.
The team sent emerging goal-scorer Paul MacLean to Winnipeg for defenseman Scott Campbell, who quickly retired due to his asthma condition. And how about swapping Gilmour for Mike Bullard? Yeah, Dougie had some off-ice issues, but come on.
Can you imagine sacrificing a young Rod Brind'Amour to get Ron Sutter and Murray Baron? Or moving Chris Pronger for Eric Brewer and scraps?
There are so many colorful memories! But now Tarasenko, Brayden Schenn, Ryan O'Reilly and Jordan Binnington are getting the opportunity Garry Unger, Brian Sutter, Bernie Federko and Mike Liut never got.
"We want do it for the city, one more round," defenseman Colton Parayko said. "Let's keep going."
Blues compete for conference title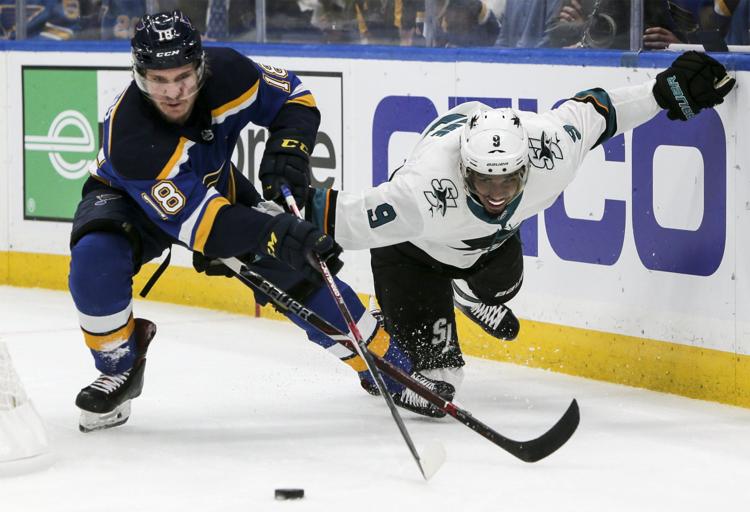 Blues compete for conference title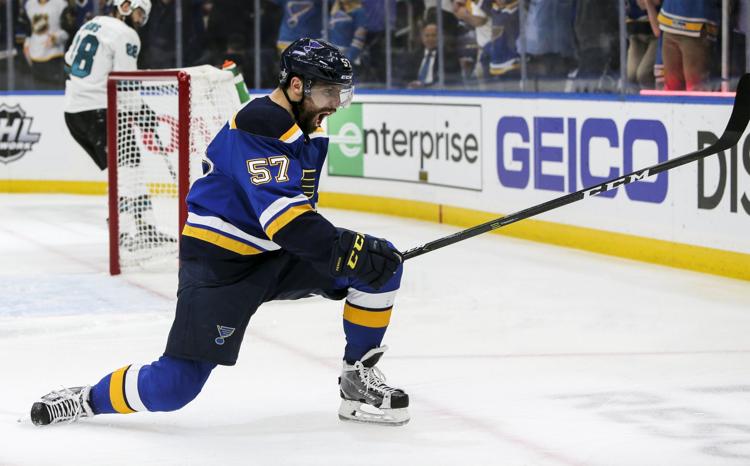 Blues vs Sharks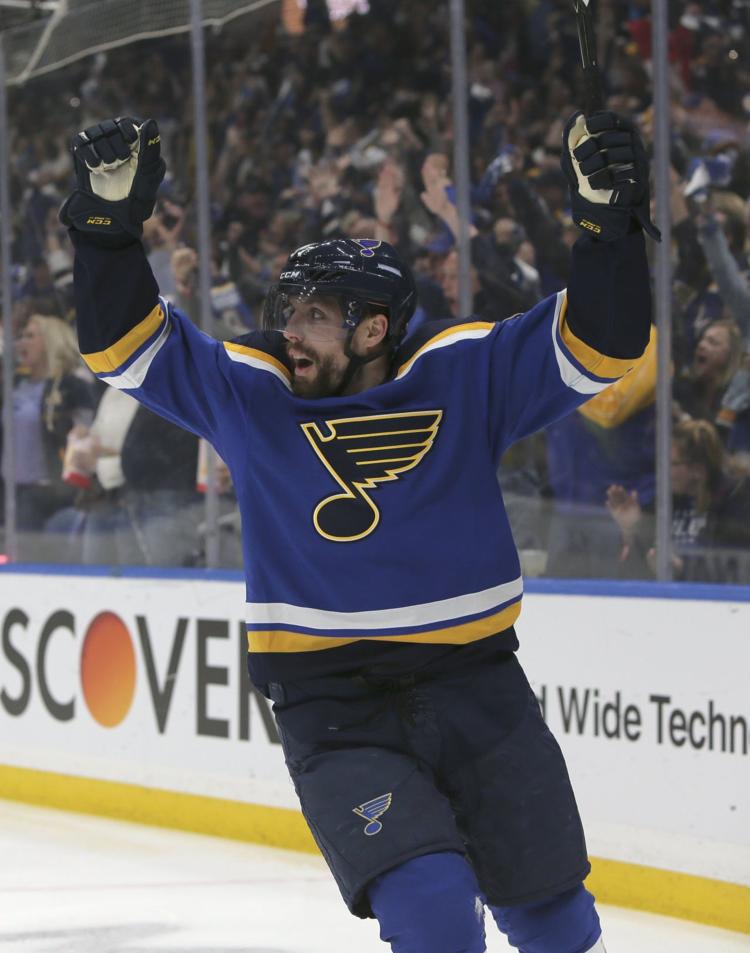 Blues compete for conference title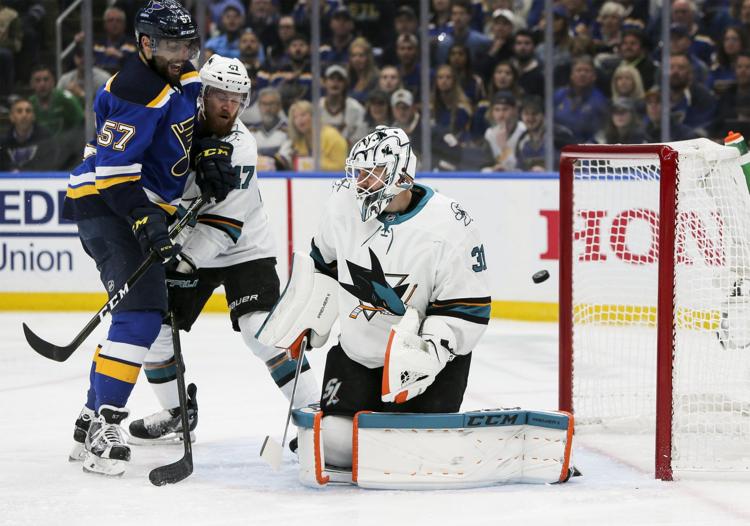 Blues compete for conference title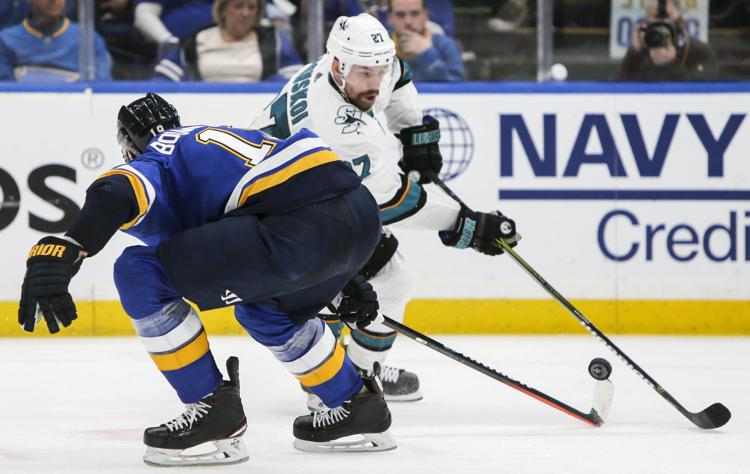 Blues compete for conference title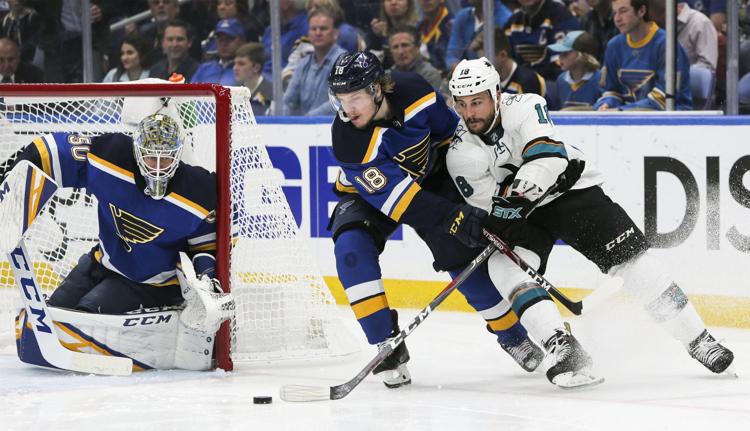 Blues compete for conference title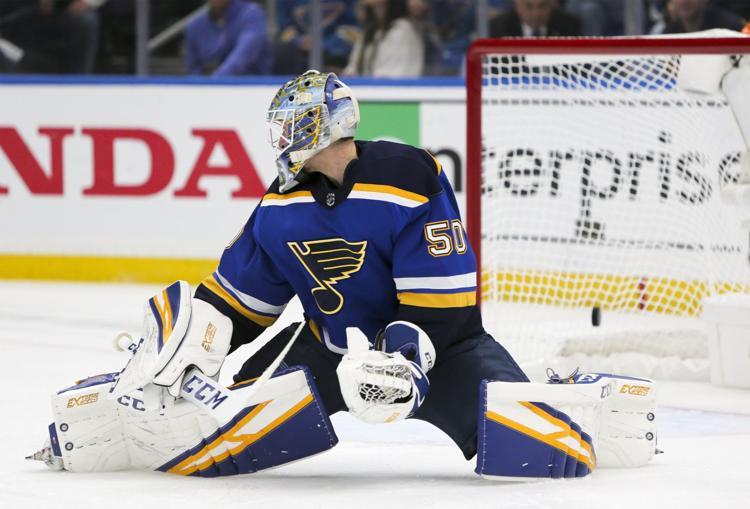 Blues compete for conference title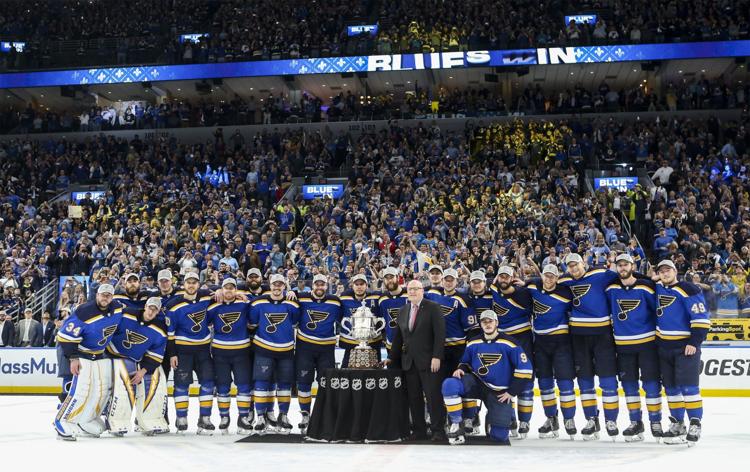 Blues compete for conference title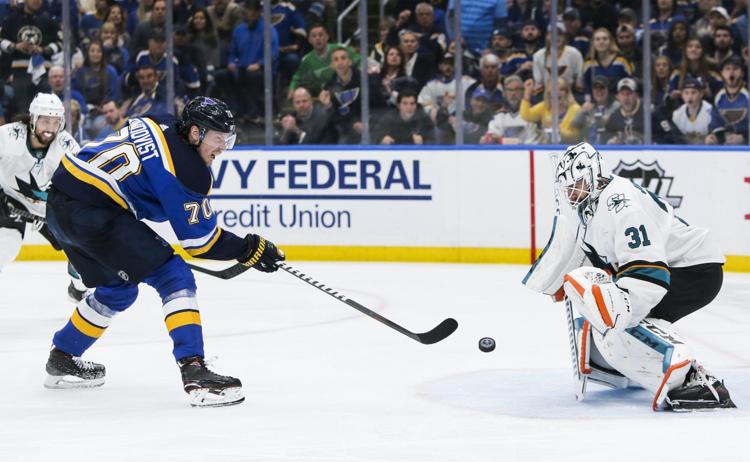 Blues compete for conference title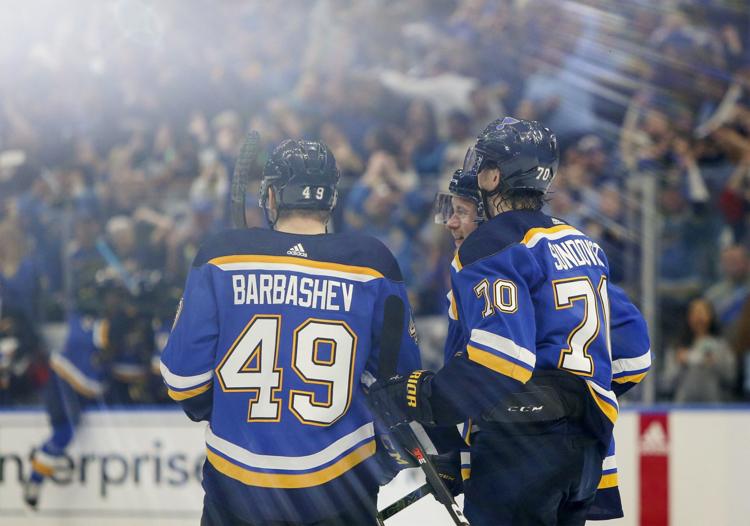 Blues compete for conference title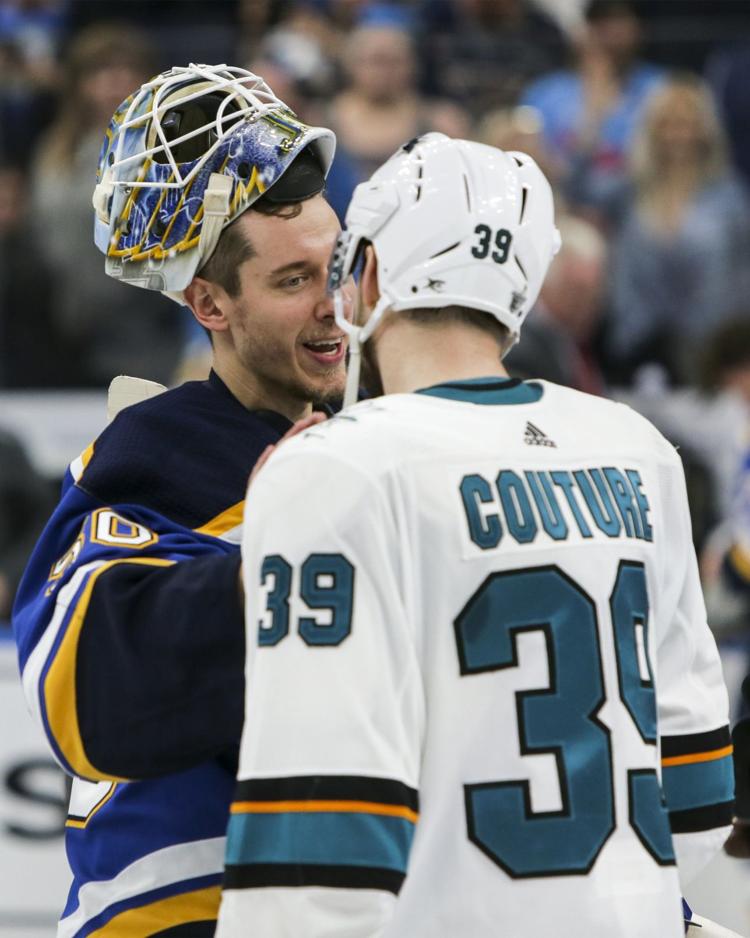 Blues compete for conference title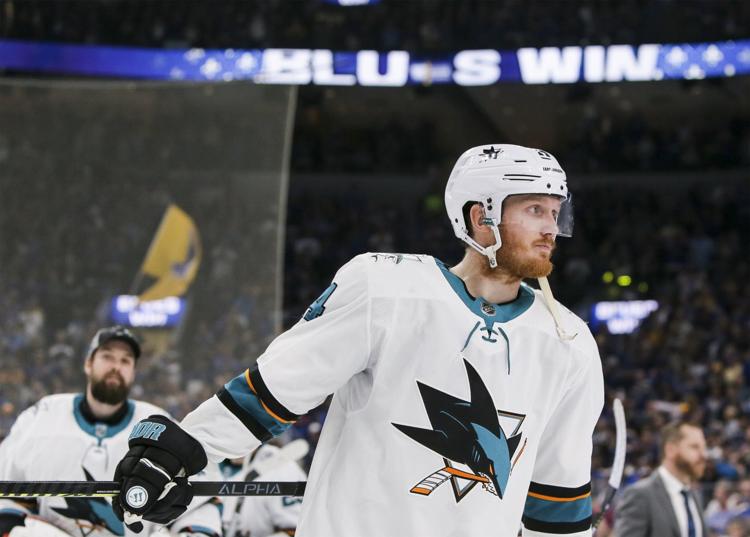 Blues compete for conference title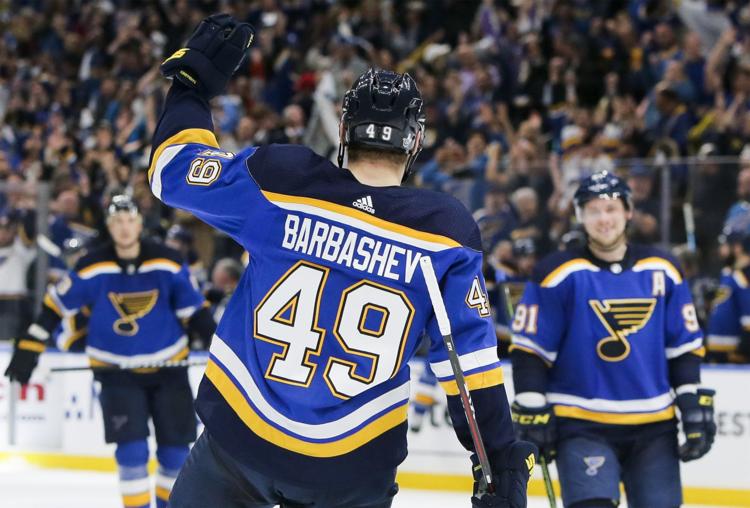 Blues and Sharks go for broke in game 6 of the semifinals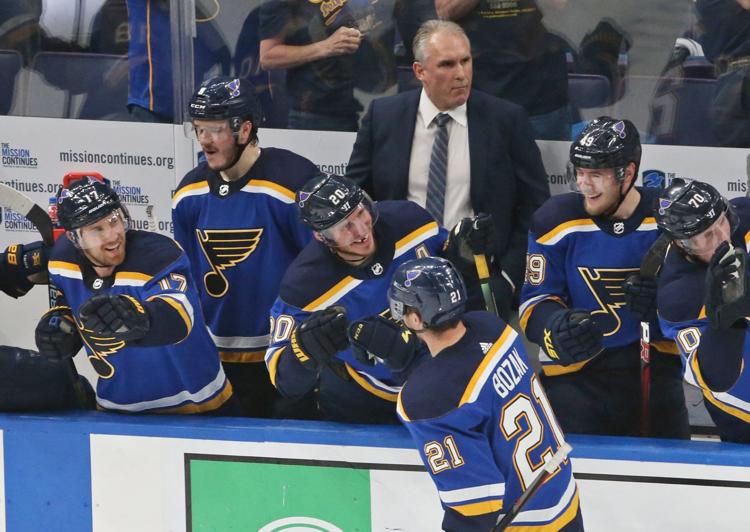 Blues and Sharks go for broke in game 6 of the semifinals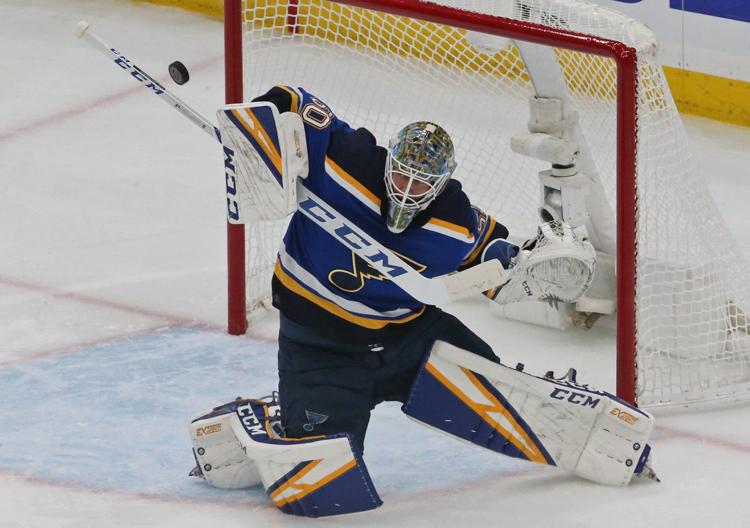 Blues and Sharks go for broke in game 6 of the semifinals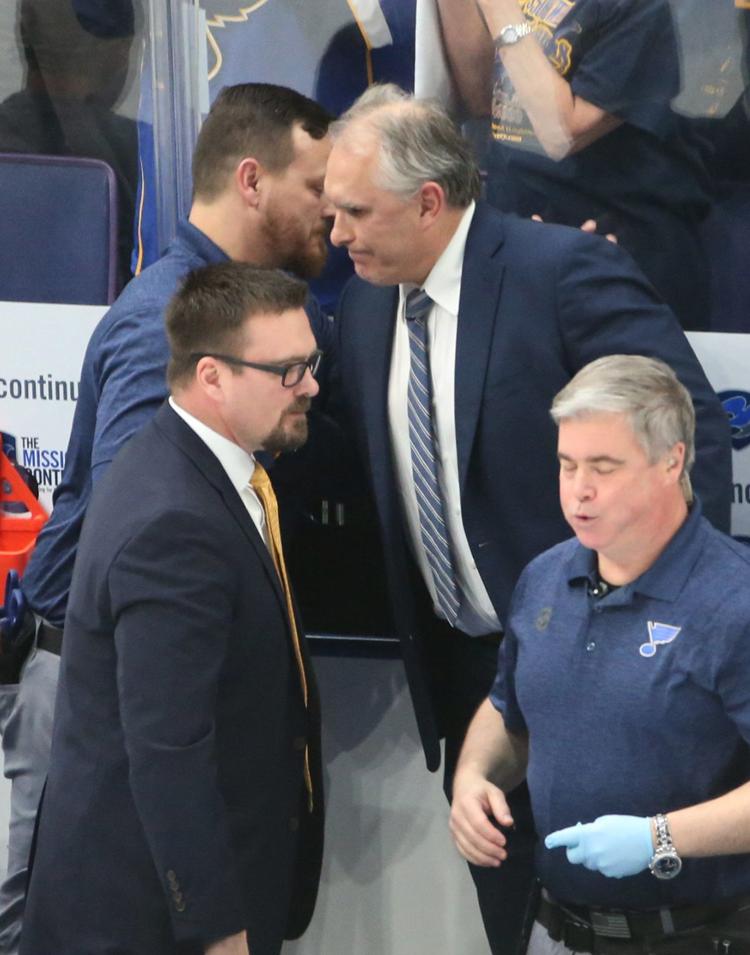 Blues and Sharks go for broke in game 6 of the semifinals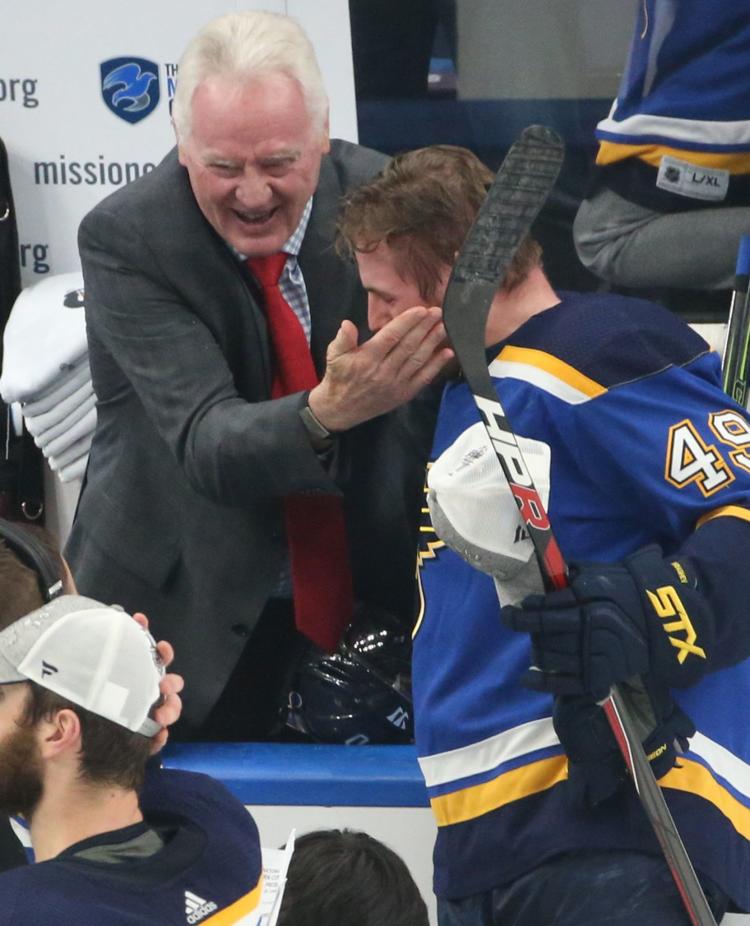 Blues and Sharks go for broke in game 6 of the semifinals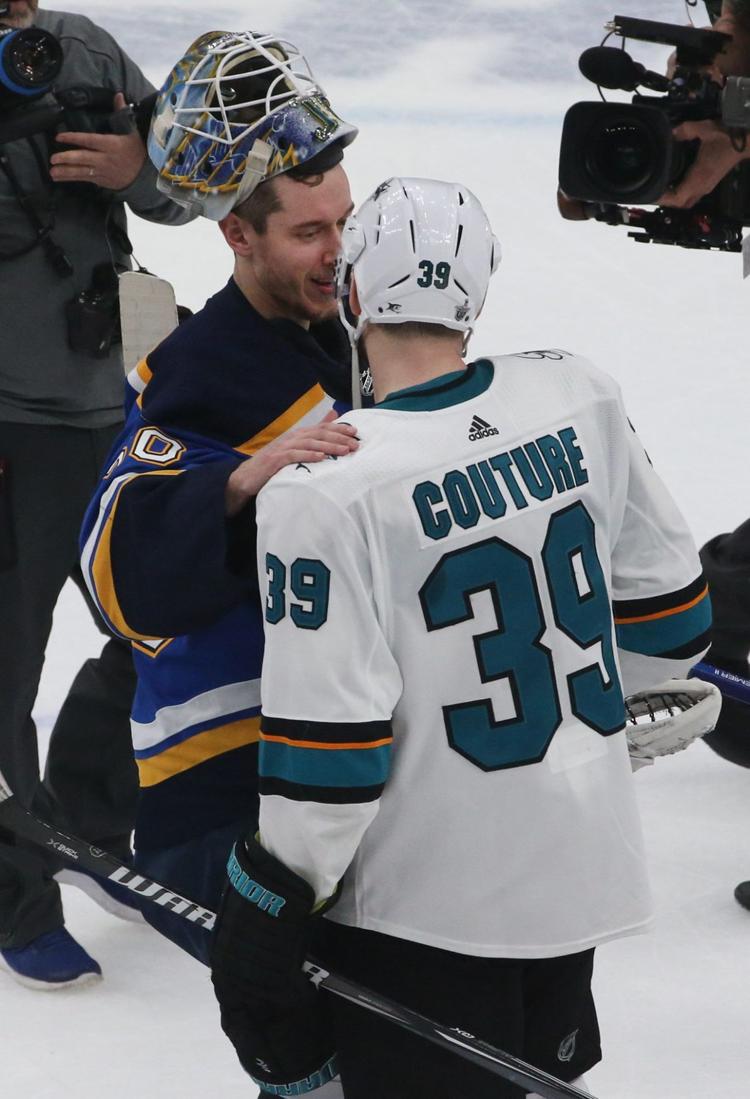 Blues and Sharks go for broke in game 6 of the semifinals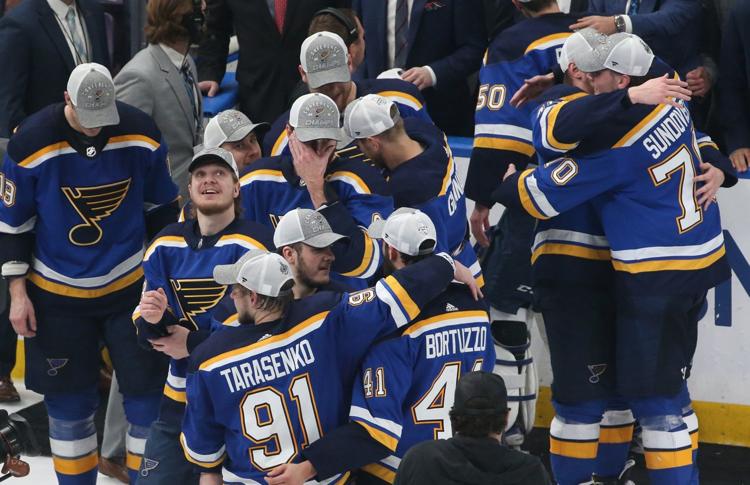 Blues and Sharks go for broke in game 6 of the semifinals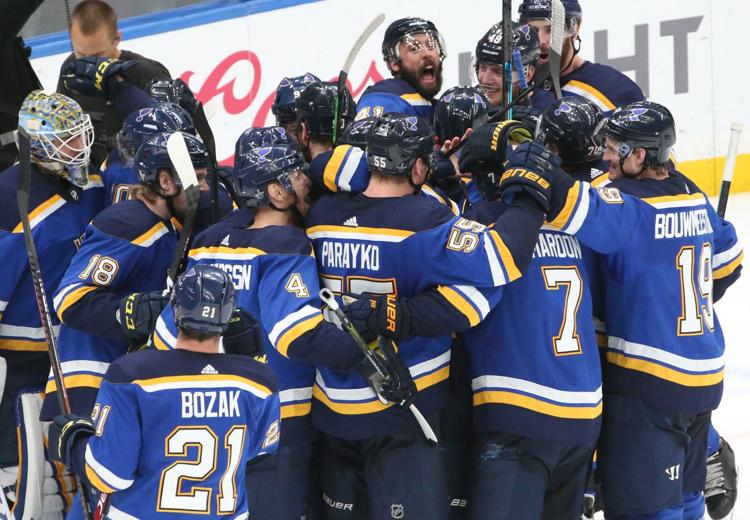 Blues and Sharks go for broke in game 6 of the semifinals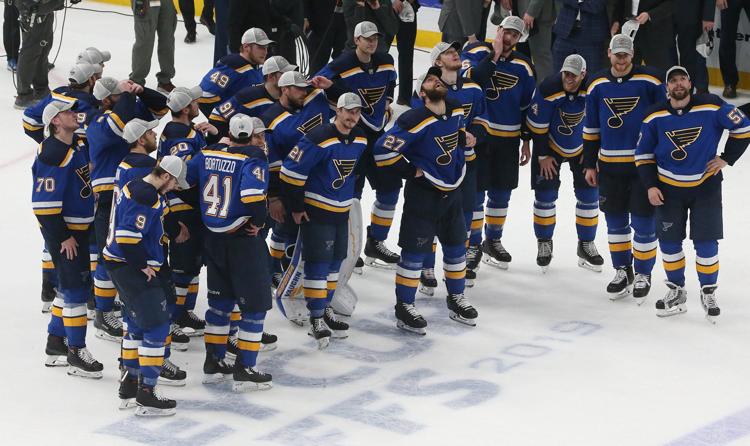 Blues and Sharks go for broke in game 6 of the semifinals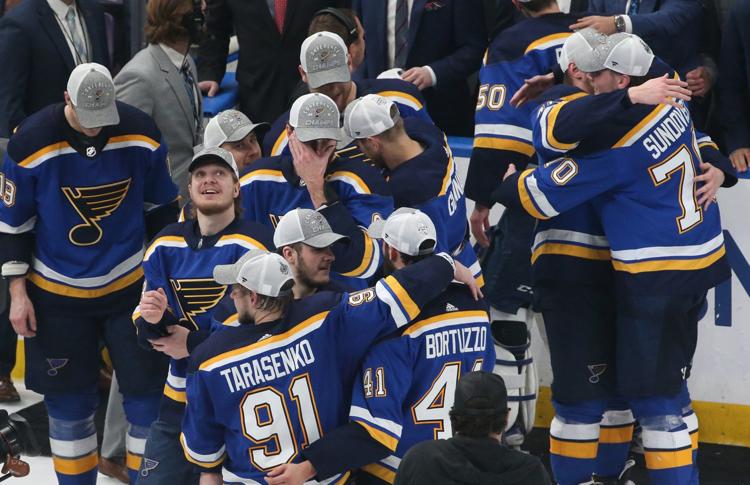 Blues and Sharks go for broke in game 6 of the semifinals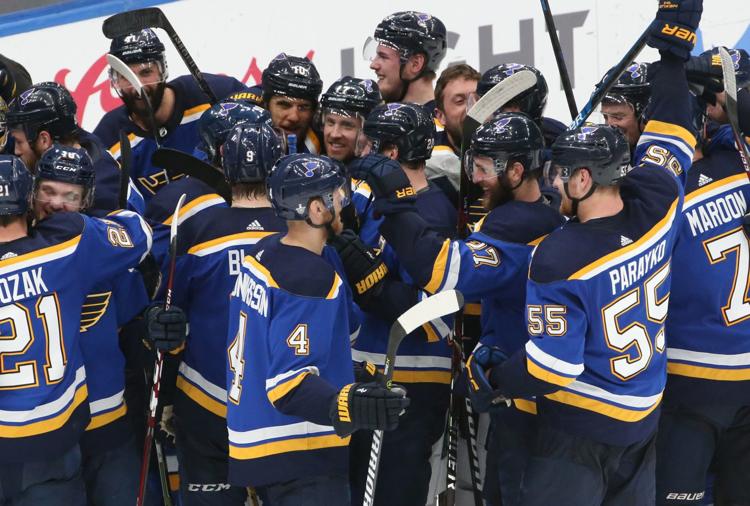 Blues and Sharks go for broke in game 6 of the semifinals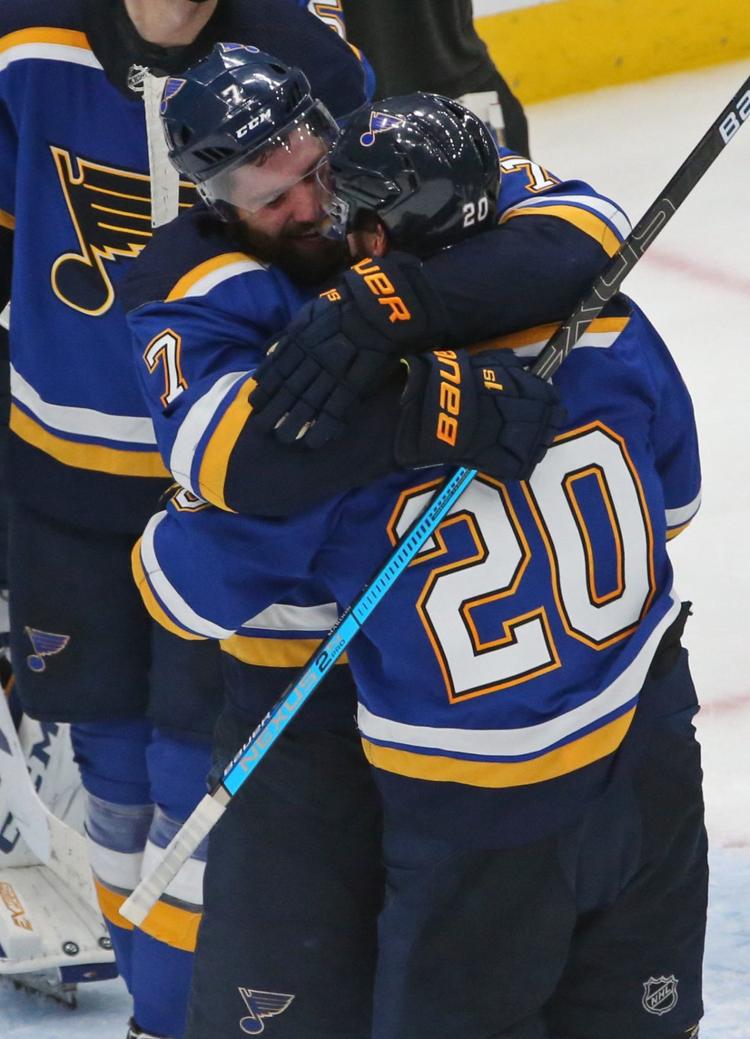 Blues and Sharks go for broke in game 6 of the semifinals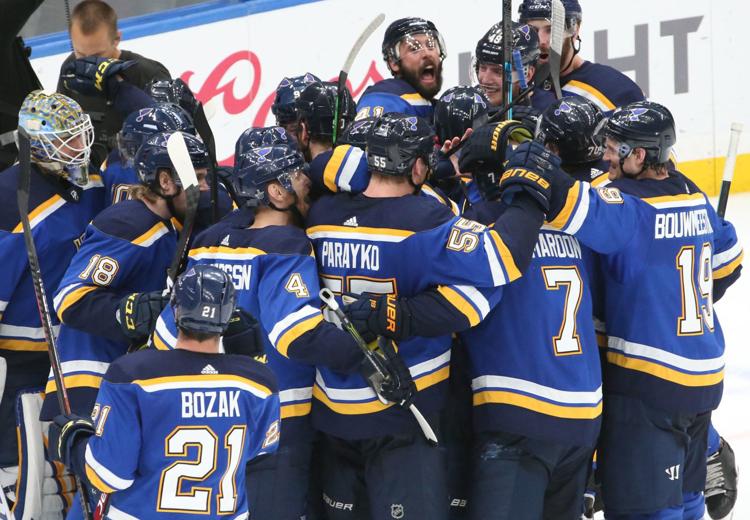 Blues and Sharks go for broke in game 6 of the semifinals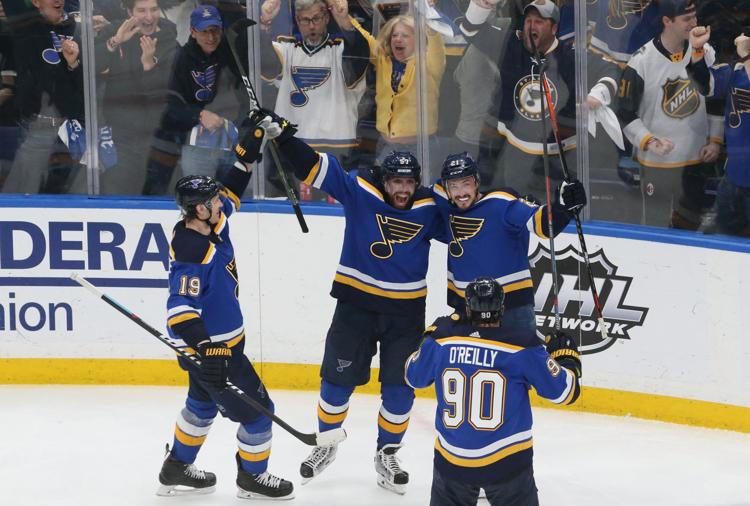 Blues and Sharks go for broke in game 6 of the semifinals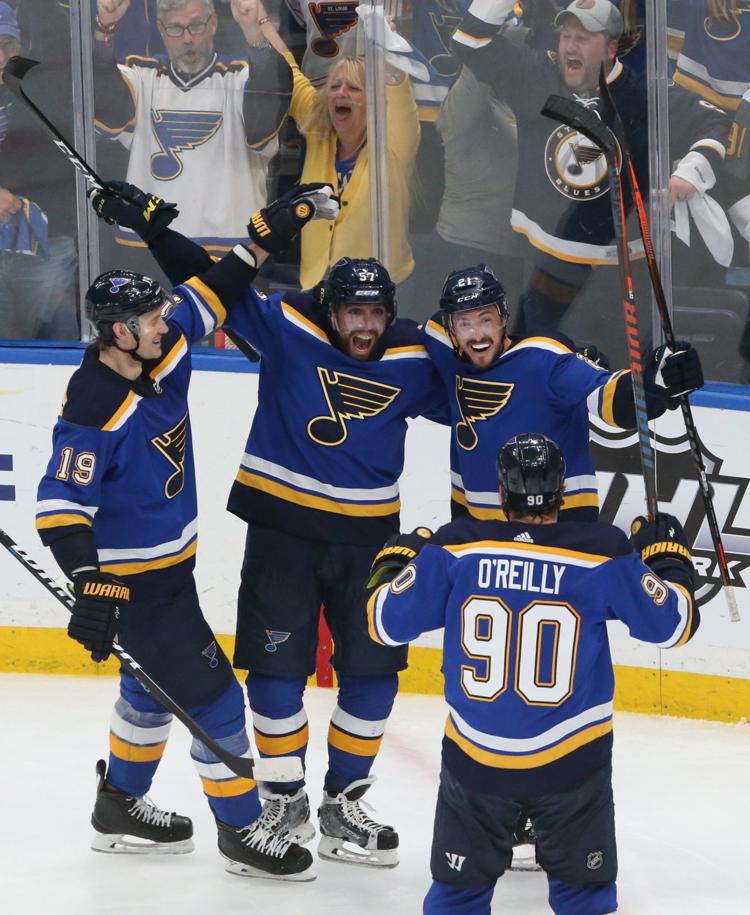 Blues and Sharks go for broke in game 6 of the semifinals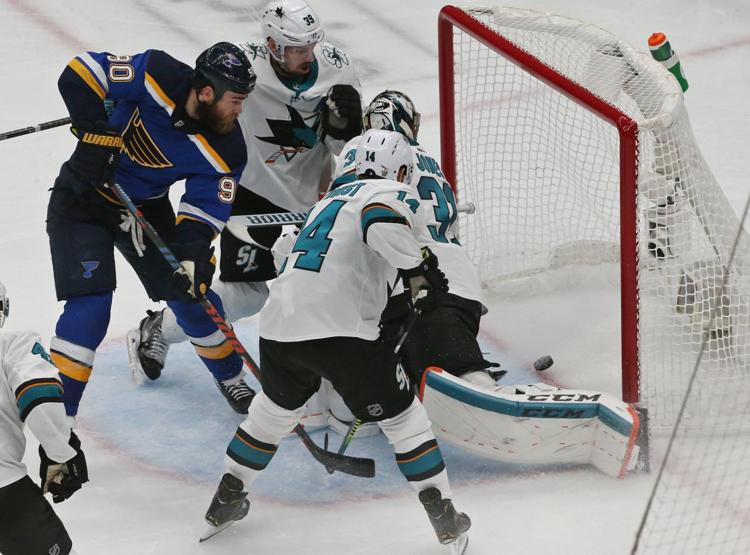 Blues and Sharks go for broke in game 6 of the semifinals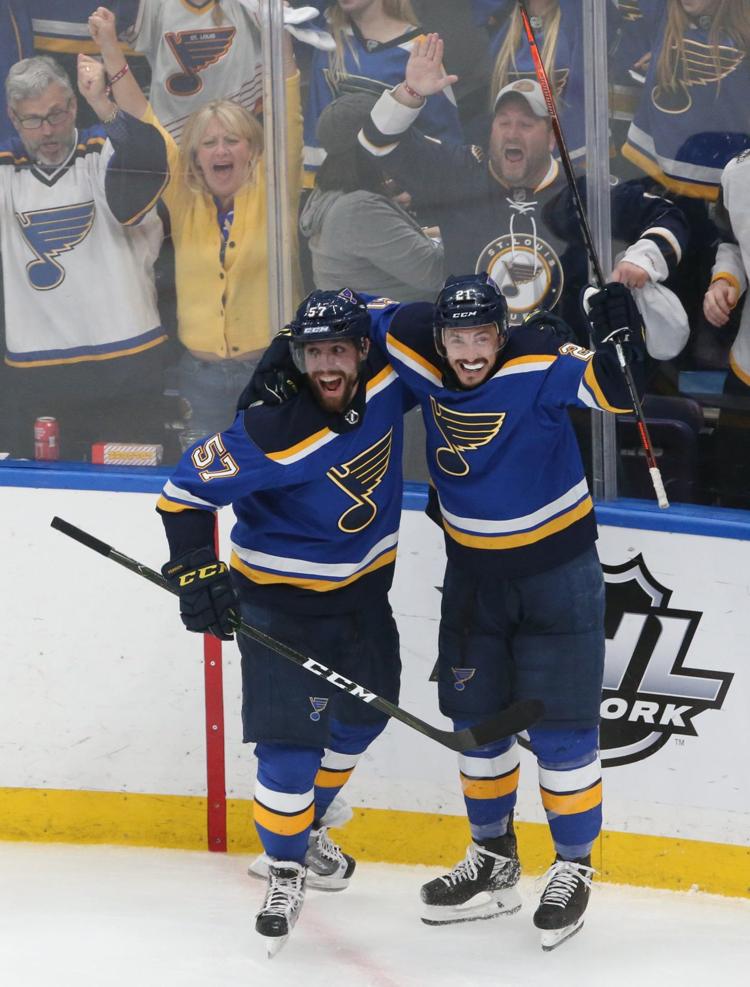 Blues and Sharks go for broke in game 6 of the semifinals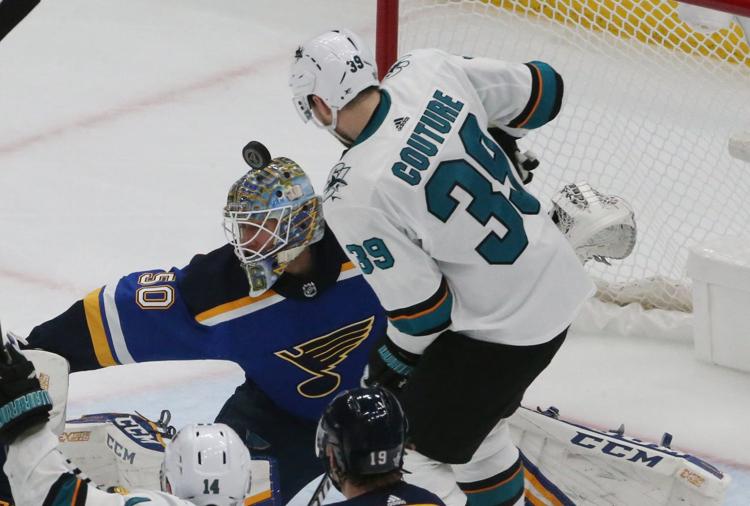 Blues and Sharks go for broke in game 6 of the semifinals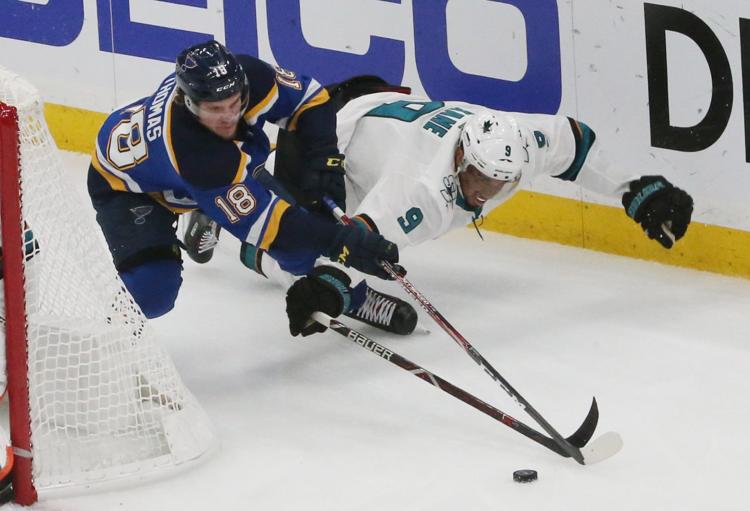 Blues and Sharks go for broke in game 6 of the semifinals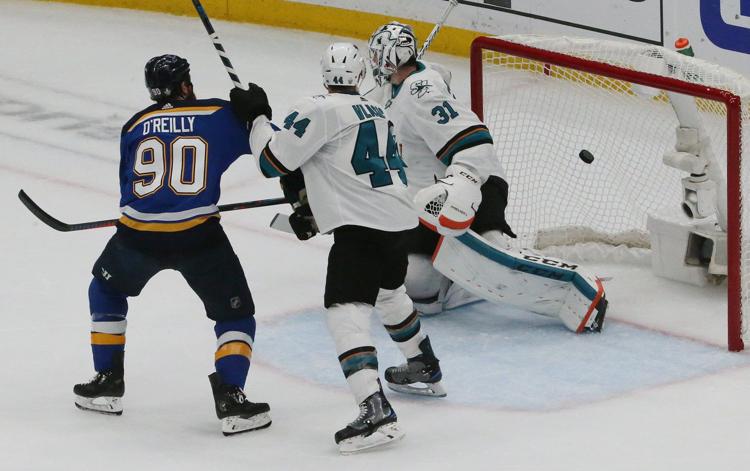 Blues and Sharks go for broke in game 6 of the semifinals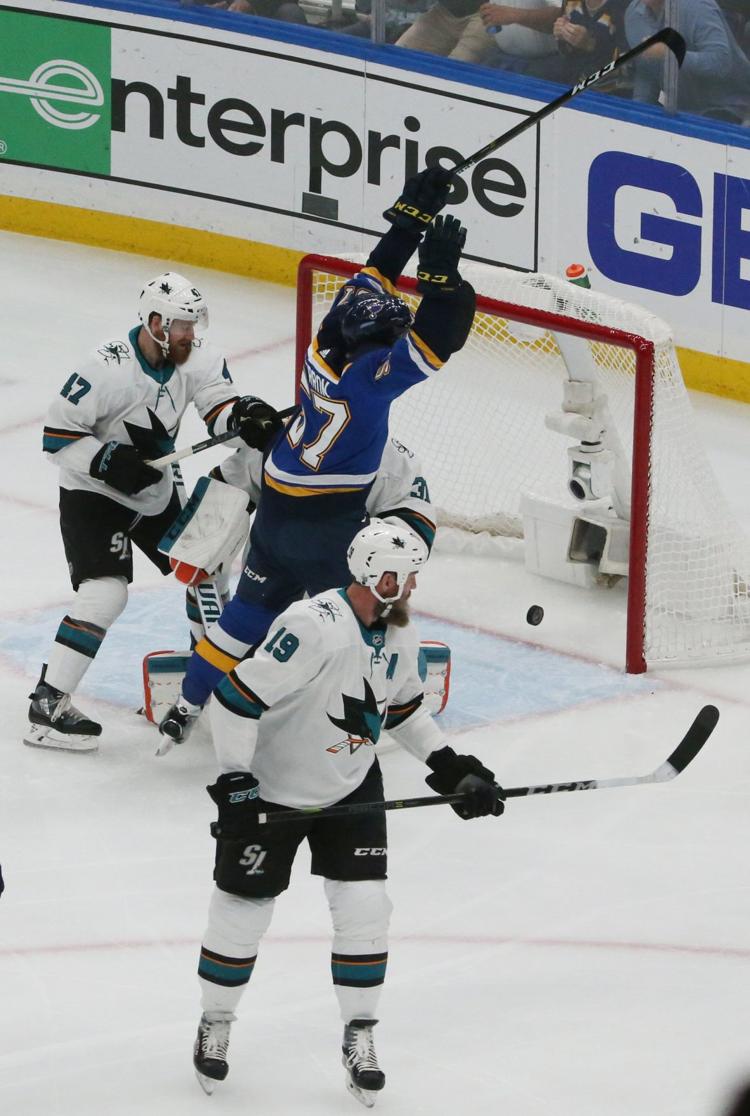 Blues and Sharks go for broke in game 6 of the semifinals
Blues and Sharks go for broke in game 6 of the semifinals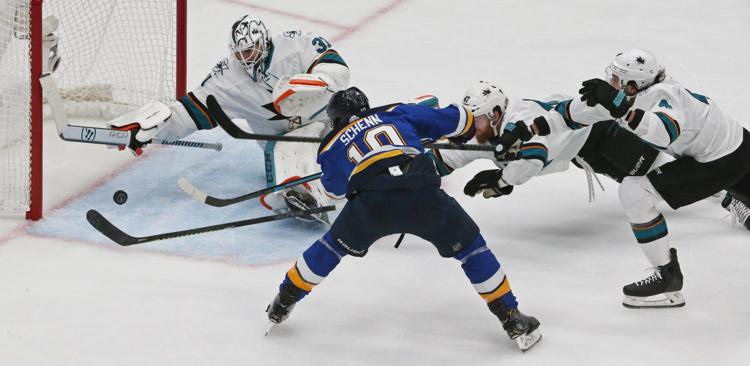 Blues and Sharks go for broke in game 6 of the semifinals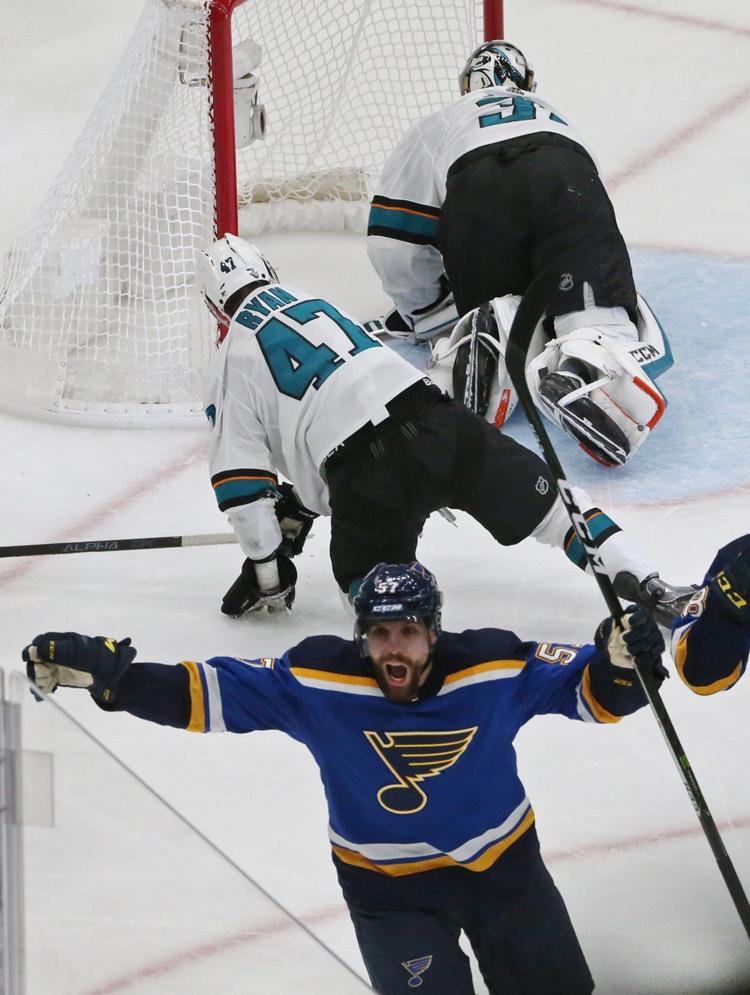 Blues and Sharks go for broke in game 6 of the semifinals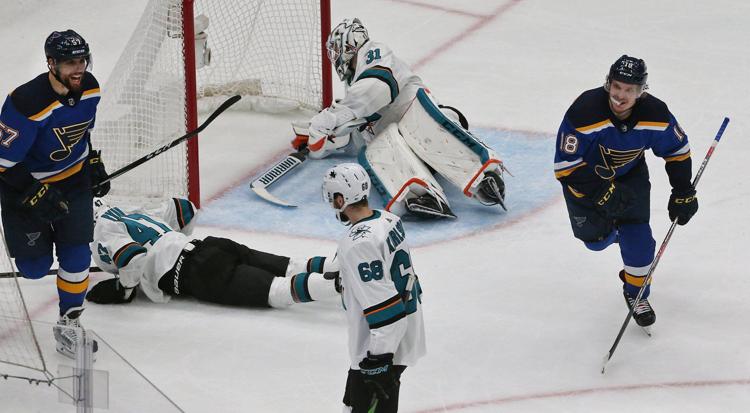 Blues vs. Sharks Game 6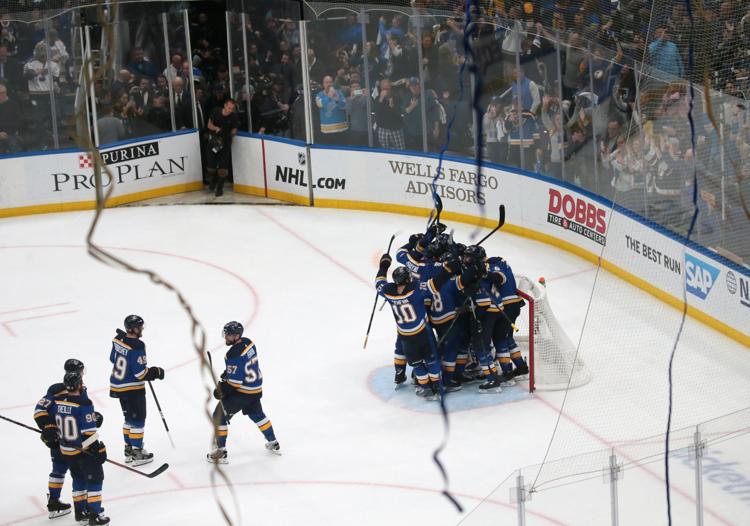 Blues vs. Sharks Game 6
Blues vs. Sharks Game 6
Blues vs. Sharks Game 6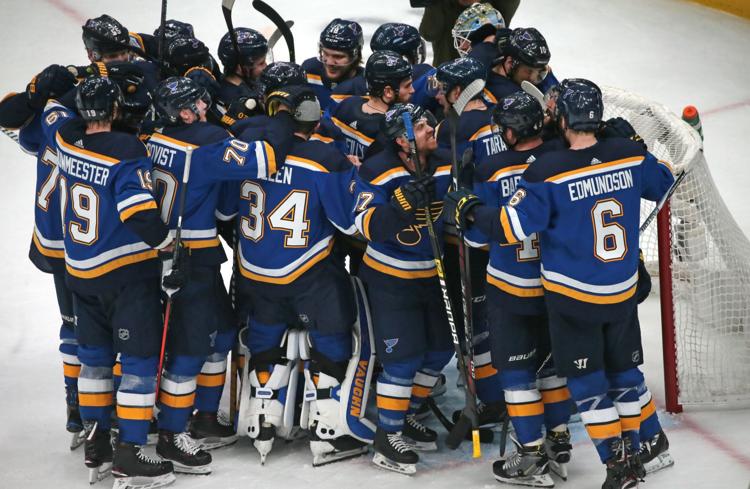 Blues vs. Sharks Game 6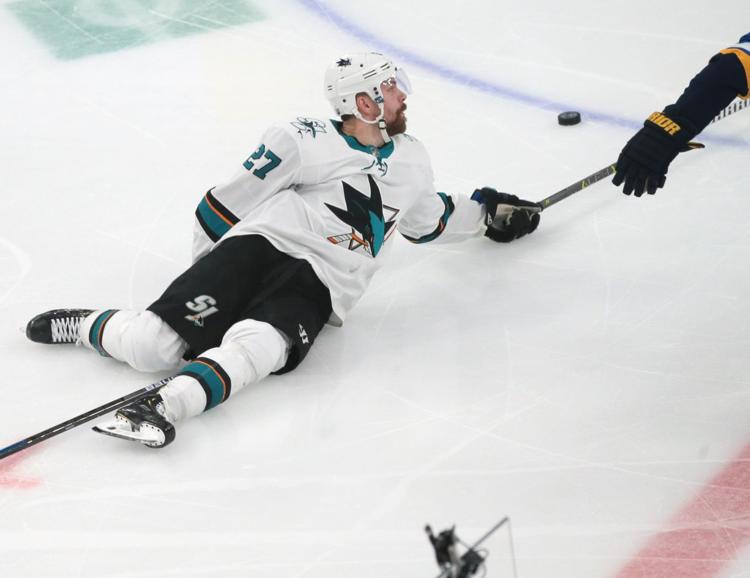 Blues vs. Sharks Game 6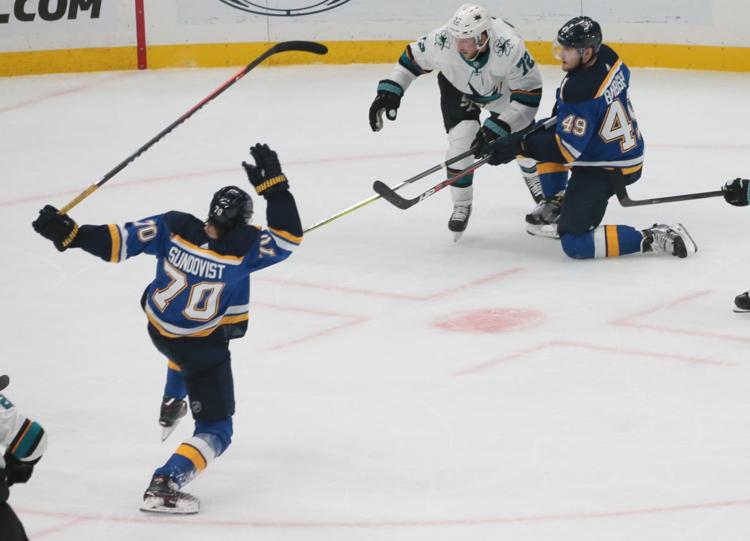 Blues vs. Sharks Game 6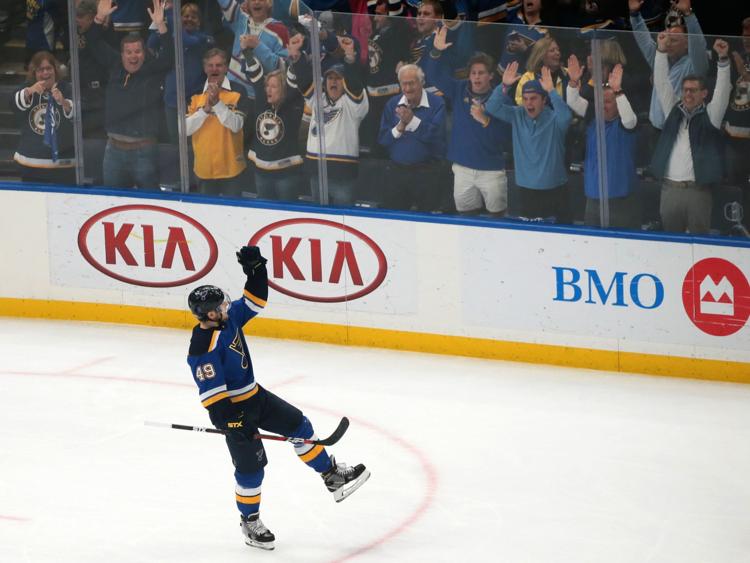 Blues vs. Sharks Game 6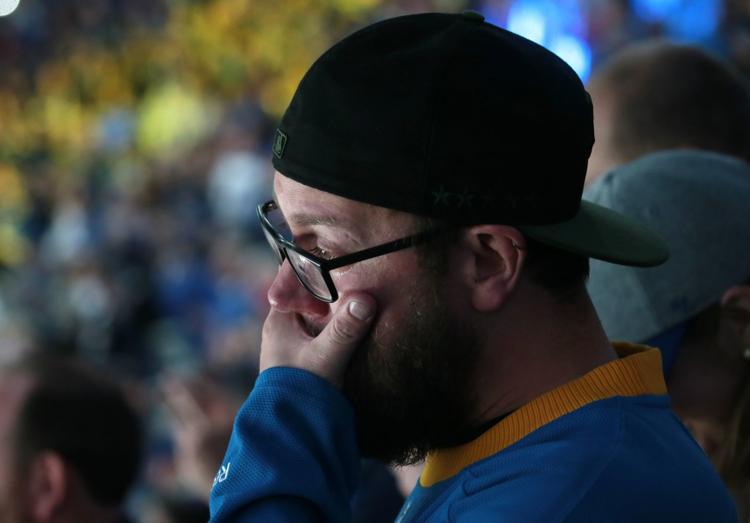 Blues vs. Sharks Game 6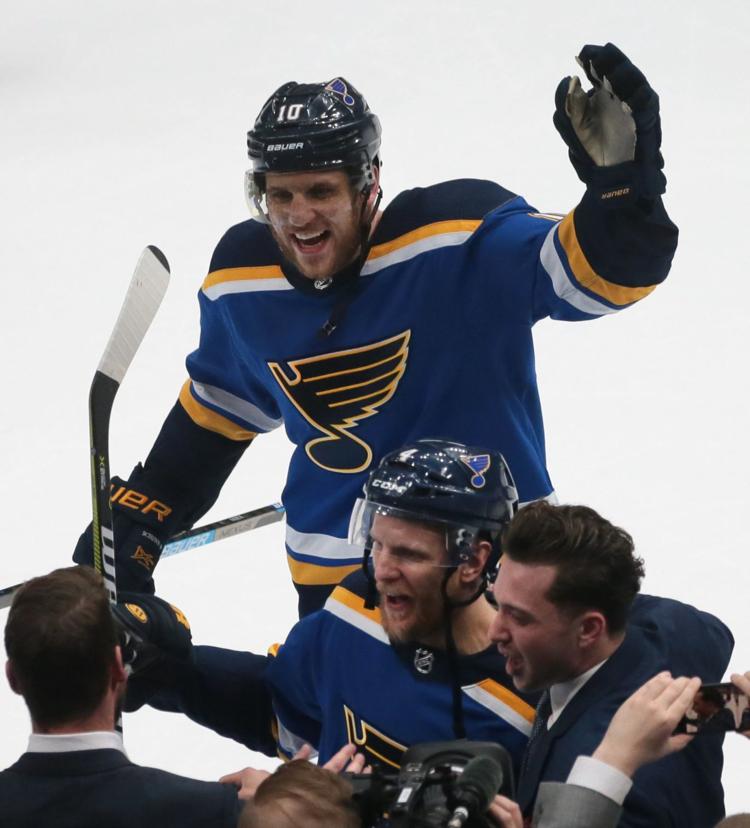 Blues vs. Sharks Game 6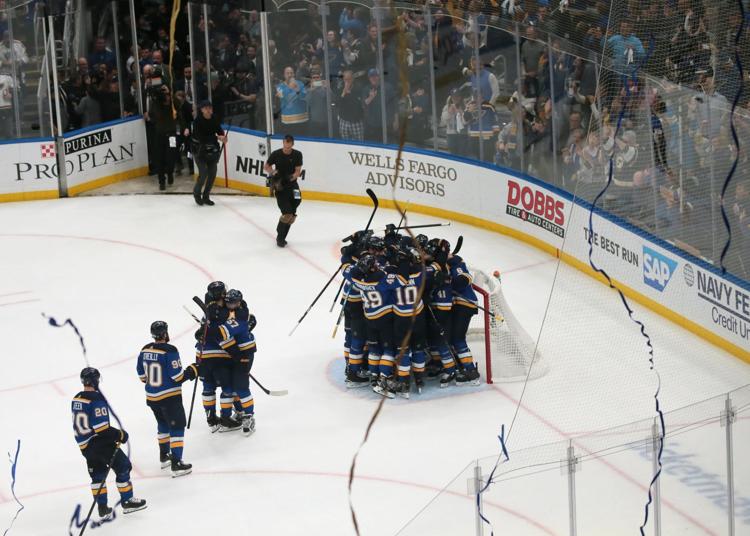 Blues vs. Sharks Game 6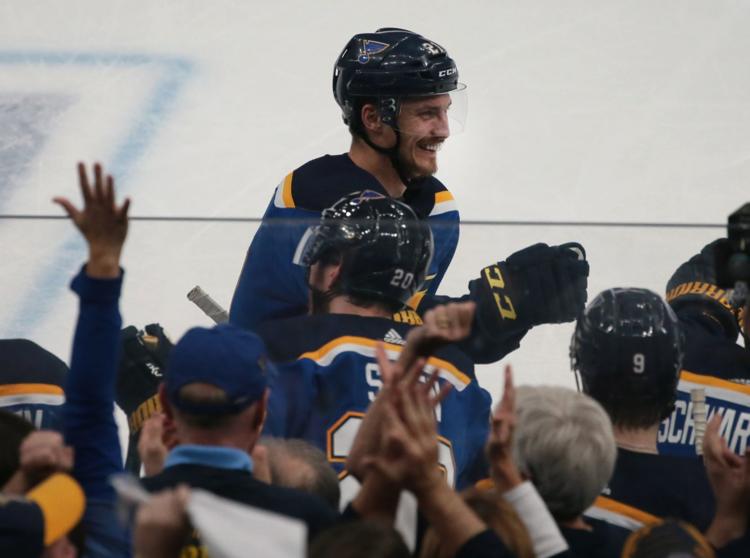 Blues vs. Sharks Game 6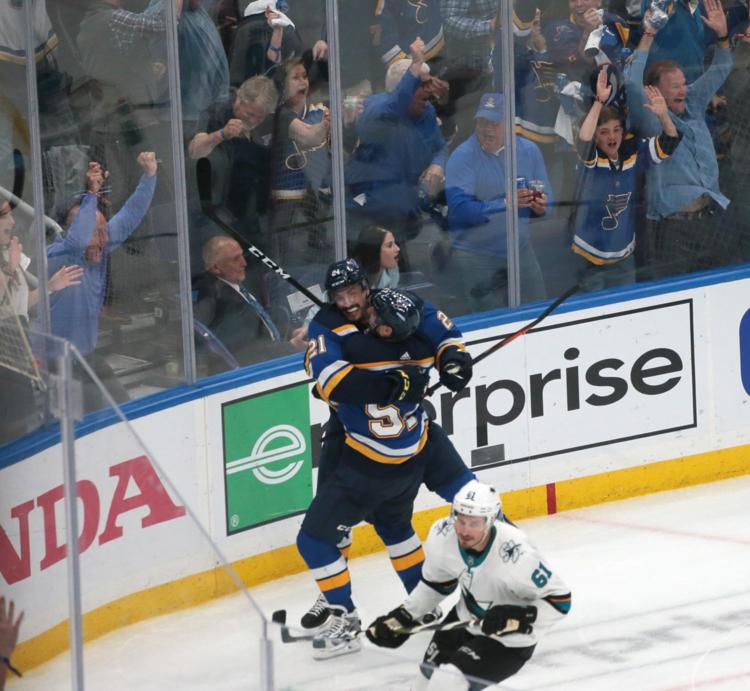 Blues vs. Sharks Game 6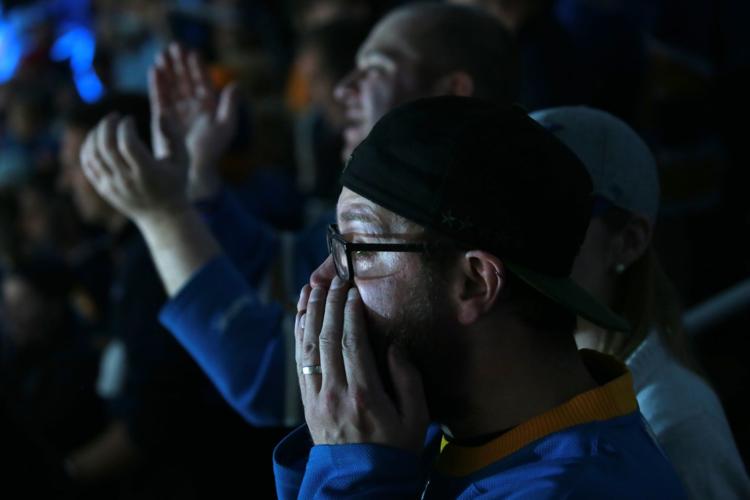 Blues vs. Sharks Game 6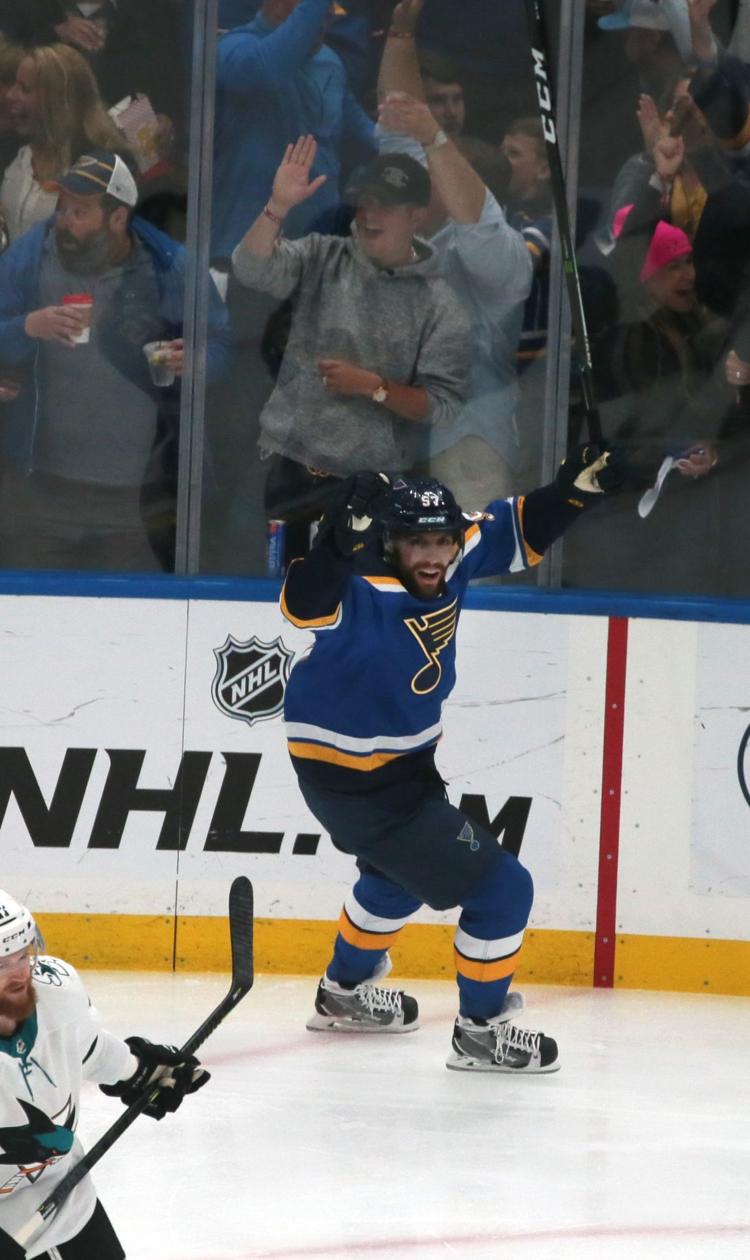 Blues vs. Sharks Game 6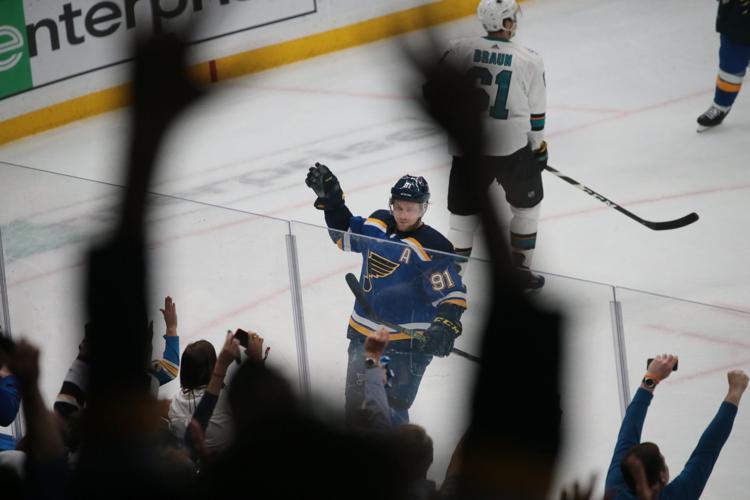 Blues vs. Sharks Game 6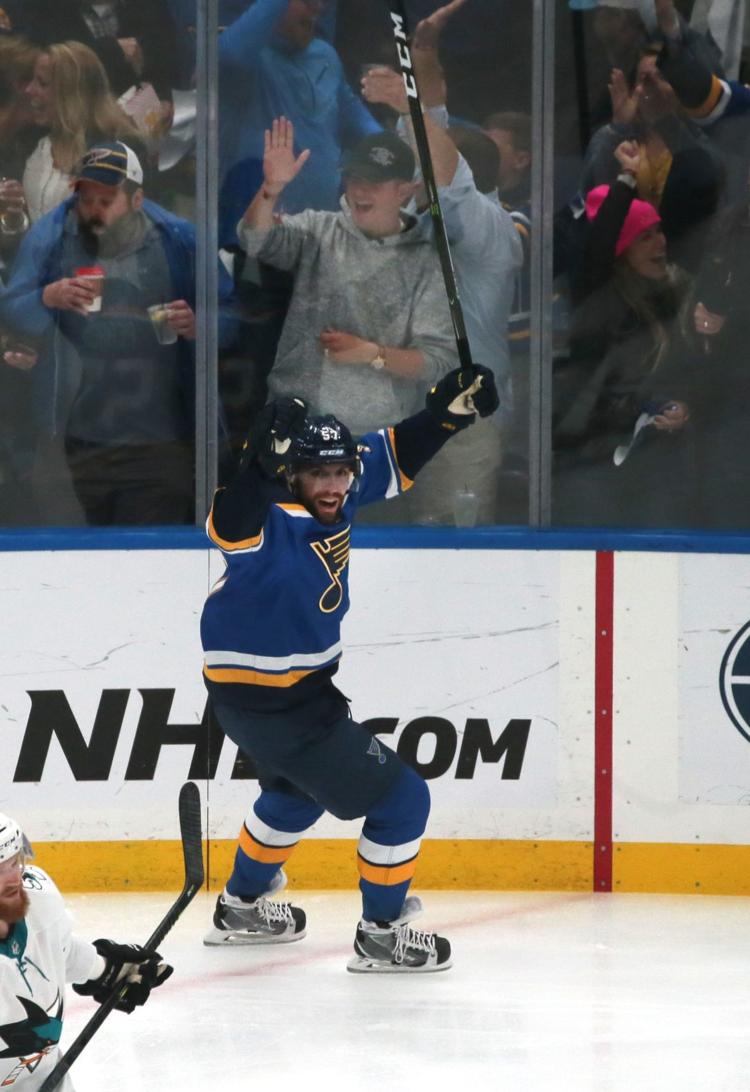 Blues V Sharks Game 6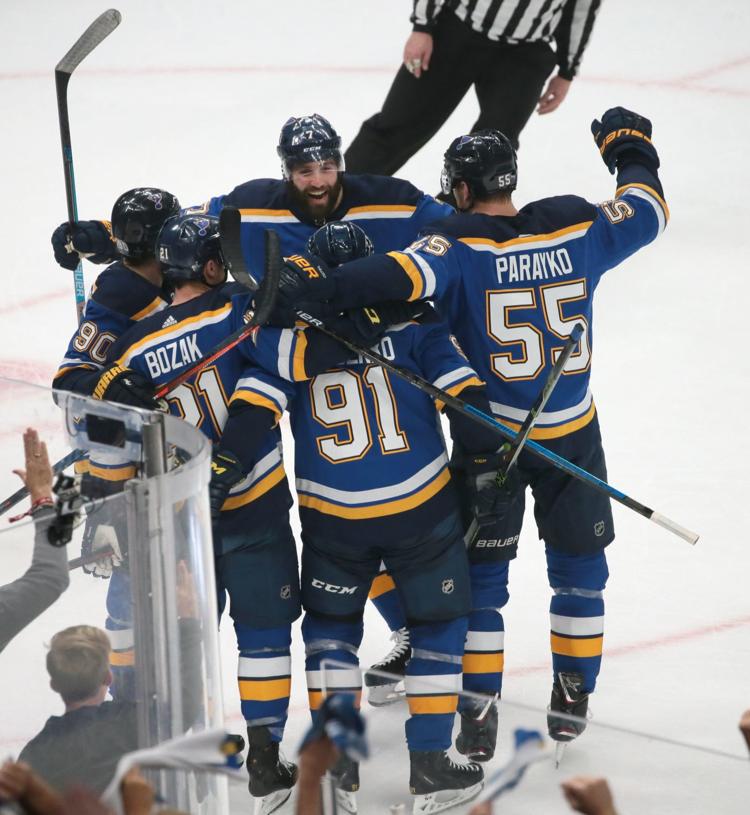 Blues and Sharks go for broke in game 6 of the semifinals
Blues and Sharks go for broke in game 6 of the semifinals