Once again Cardinal pitchers must power through the dog days of the season, battling through fatigue and the sweltering heat to keep their team in the playoff chase.
They will have to dig even deeper during the next 5½ weeks. The September roster expansion won't provide significant support this time because their once-formidable arms supply is depleted.
Promising Daniel Ponce de Leon is finishing well down at Triple-A Memphis, so he should shore up the starting rotation or bullpen. Dominic Leone is enjoying a decent August back in the Pacific Coast League, so he could add relief depth.
Prospect Junior Fernandez got an earlier-than-expected call after his minor league breakthrough this year, but manager Mike Shildt isn't eager to rush him into high-leverage scenarios.
The remaining options are less appealing. Starter Genesis Cabrera has been healthy but only sporadically successful for Memphis . . . and mostly unsuccessful in five Cardinals appearances.
Relievers Mike Mayers and Chasen Shreve have pitched OK for Memphis, so one or both could rejoin the 40-man roster and handle some low-leverage assignments next month. At least they've been tested at this level.
Lefthander Austin Gomber is trying to regain enough shoulder strength to pitch again this season, but his return is iffy. He has progressed to live batting practices.
"He's got another live BP soon," Shildt said. "He still has some ground to cover. He hasn't been in competition in four months."
Lefty specialist Brett Cecil — remember him? — has been throwing and rebuilding strength. But he hasn't really resumed pitching. "His velocity is up a couple of ticks, but I can't say that he's coming back to our level," Shildt said.
As for star-crossed starter Alex Reyes, he is now targeting 2020 for his umpteenth comeback bid. He is working out at a sports performance facility to build overall strength before he pitches again.
"It's a really good situation for him and he's pleased with it," Shildt said. "That's a couple of weeks just to get back to health, to throwing."
So the pitching situation appears precarious. They can feel good about young starters Jack Flaherty and Dakota Hudson, but they're still working to build full-season stamina.
What if they lose steam in September?
Venerable Adam Wainwright continues to exceed expectations . . . but expectations for this season were very low. Last year's ace, Miles Mikolas, remains a huge disappointment.
Then there is No. 5 starter Michael Wacha, who is battling to hang onto his rotation slot as the final year of his contract winds down. He lugged a 5.22 earned-run average out of Tuesday night's start against the Milwaukee Brewers.
Wacha offered a glimmer of hope in his previous start, allowing just two runs in five innings at Cincinnati.
"He's got some life on the ball, his velocity has been relative to what's he's always been," Shildt said. "He's 92, 94 (miles per hour) with the downhill plane, which created a lot of ground balls over in Cincinnati and softer contract. Then had his signature change-up working, it was down, it looked like a fastball coming out of his hand . . . Then he has the ability to use the cutter, preferably based on the situation and matchup.
"He continues to do that, he'll be in good shape, we'll be in good shape."
On Tuesday night, Wacha picked up where he left off in Cincinnati, pounding fastballs into the lower edge of the strike zone and fooling Brewer after Brewer with his change-up. He held Milwaukee scoreless for four innings, allowing just three hits while striking out five batters.
Shildt pulled him for a pinch-hitter with the bases loaded and two out in the bottom of the fourth. The gambit failed — Lane Thomas flied out in Wacha's stead — and the bullpen had another long night at the office as a result.
This sort of move works better in September when a team has a super-sized pitching staff. The 2015 Cardinals provided a classic example of that.
That team added veteran relievers Steve Cishek and Jonathan Broxton in July trades, adding to a sturdy bullpen that already included Trevor Rosenthal, Kevin Siegrist, Seth Maness, lefty specialist Randy Choate and Carlos Villanueva.
Matt Belisle returned from injury midway through September and Wainwright made it back for the last few games.
Then there were all the young guys who gave manager Mike Matheny myriad options. Tyler Lyons, who filled in as a starter earlier in the season, returned from Memphis to bolster both the rotation and bullpen.
Relievers Miguel Socolovich and Mitch Harris returned to work seven September games each. Sam Tuivailala and Marco Gonzales made cameo appearances as well.
All of these arms supported a strong rotation featuring Wacha, Carlos Martinez, John Lackey, Lance Lynn and Jaime Garcia pitching at or near their peak.
It's easy to see how that team won 100 games and advanced into postseason play. That team had enough depth to offset fatigue during the closing weeks and allow Matheny to maneuver.
When you hold the 2019 staff up to that '15 squad, it's easy to see why these Cardinals face such a daunting challenge during the weeks ahead.
In the past 100 years, a century of baseball, only seven National Leaguers have done what Christian Yelich could do in 2019.
---
Photos: Bader boosts Birds
Cardinals v Brewers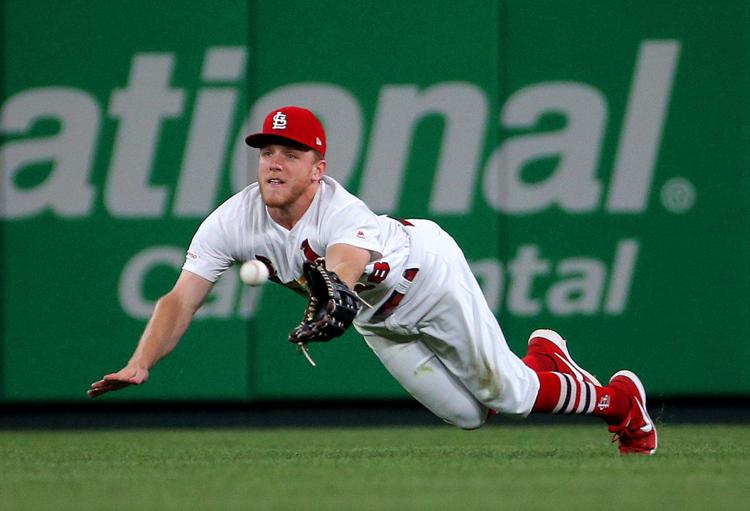 Cardinals v Brewers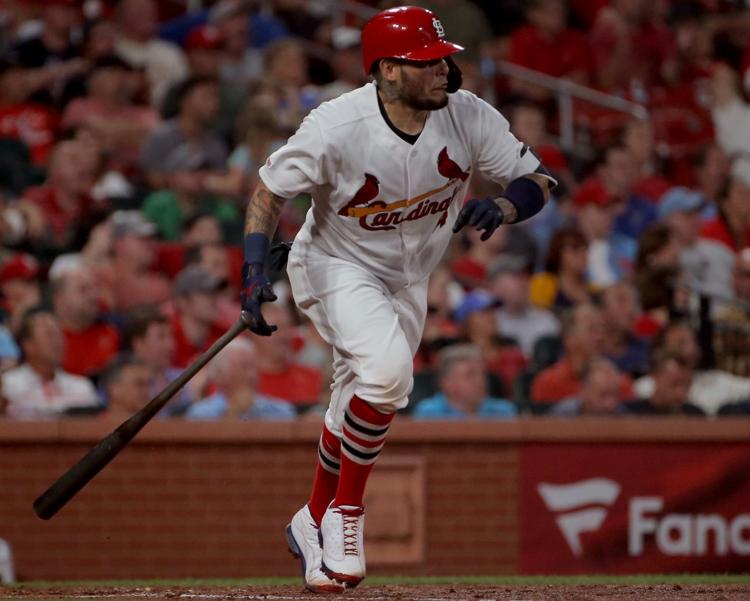 Cardinals v Brewers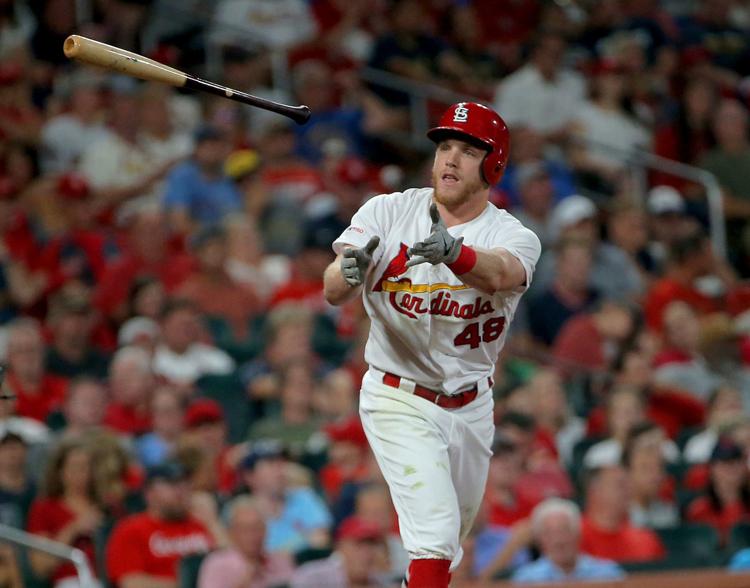 Cardinals v Brewers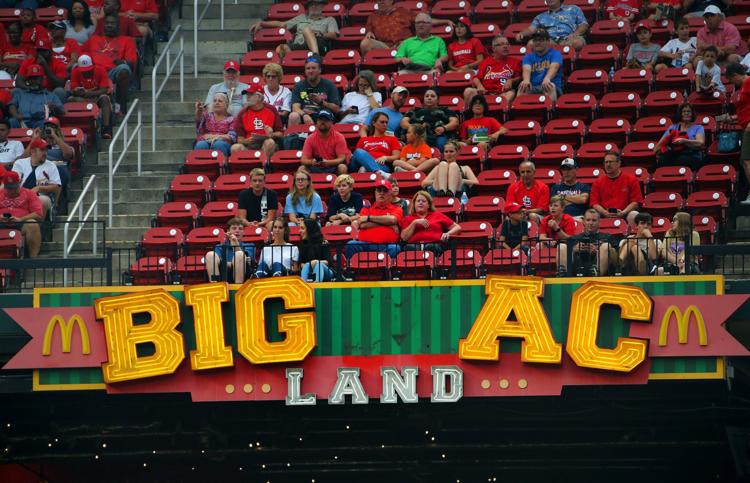 Cardinals v Brewers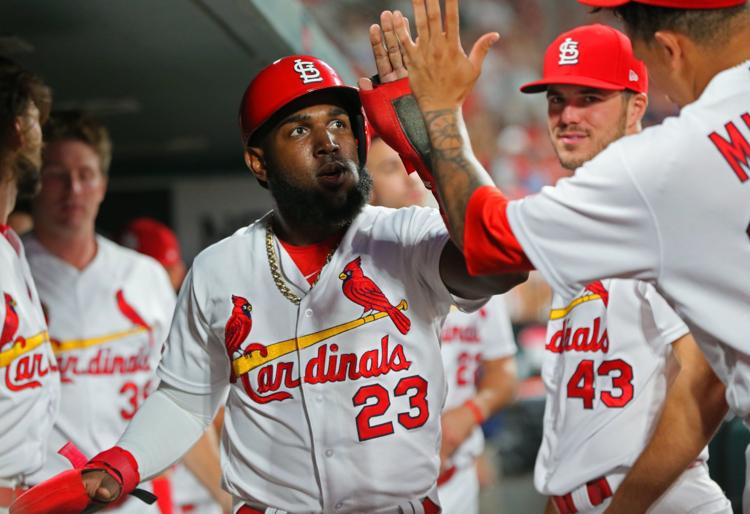 Cardinals v Brewers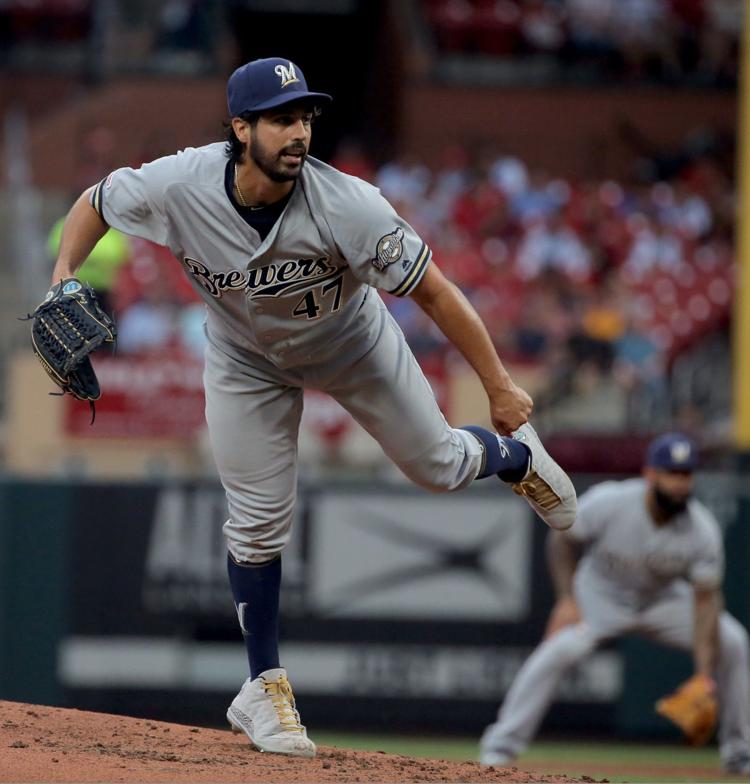 Cardinals v Brewers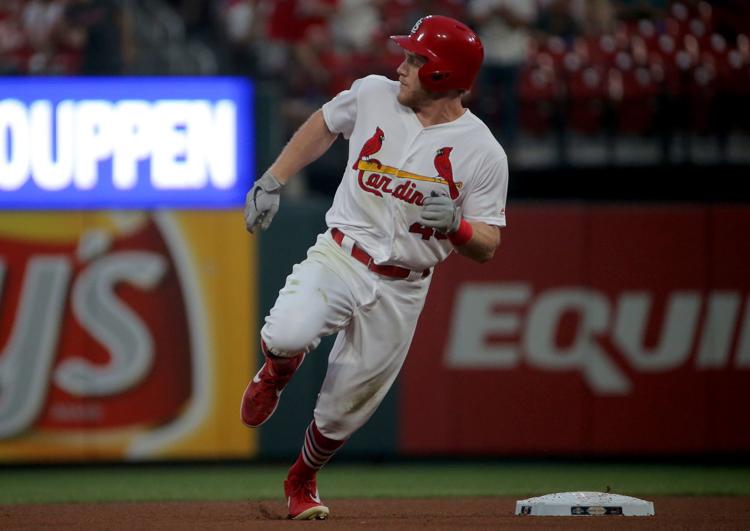 Cardinals v Brewers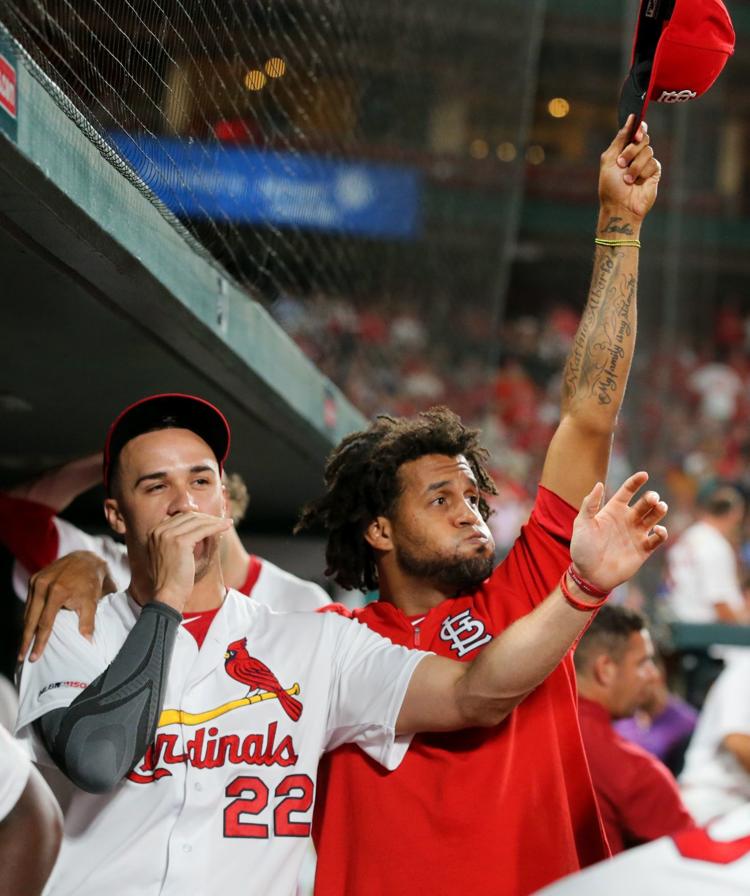 Cardinals v Brewers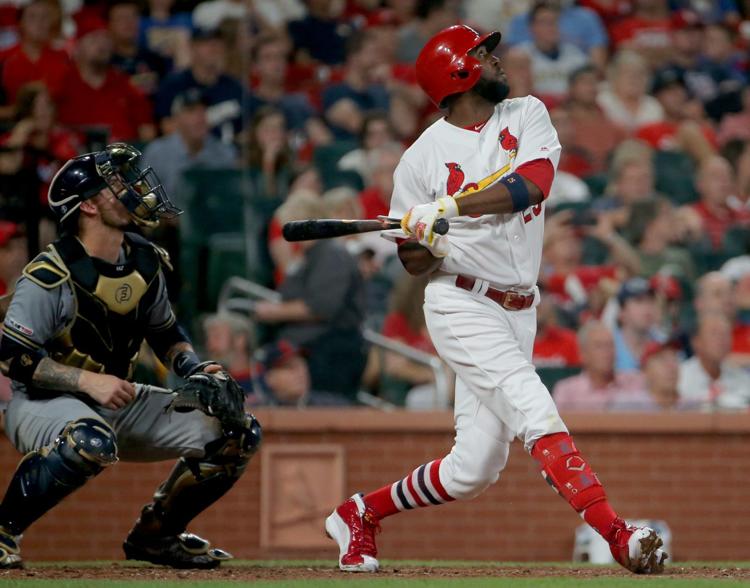 Cardinals v Brewers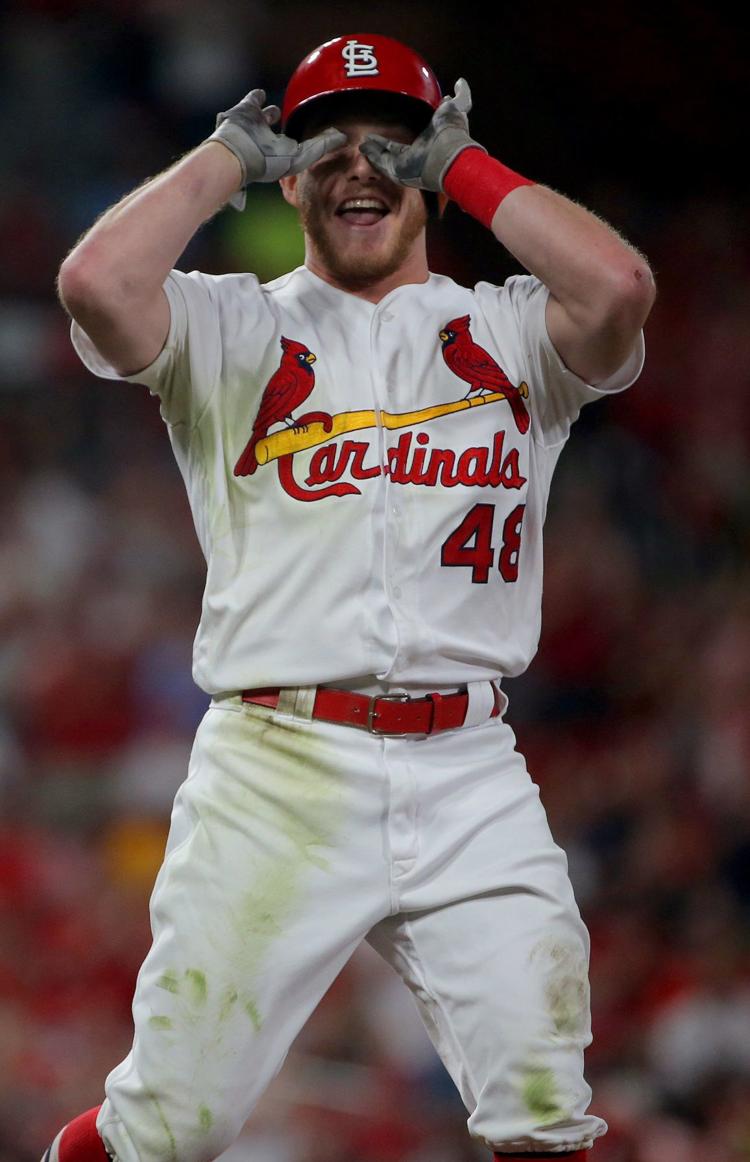 Cardinals v Brewers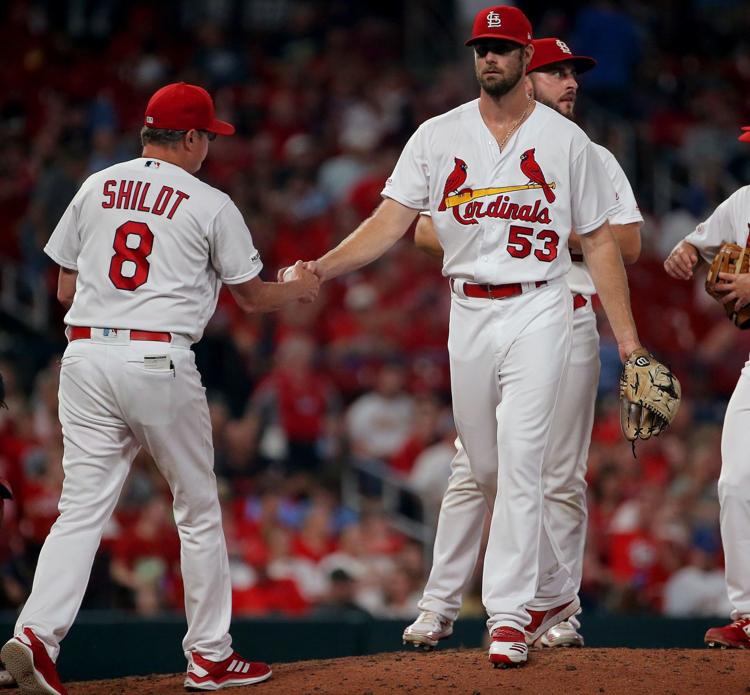 Cardinals v Brewers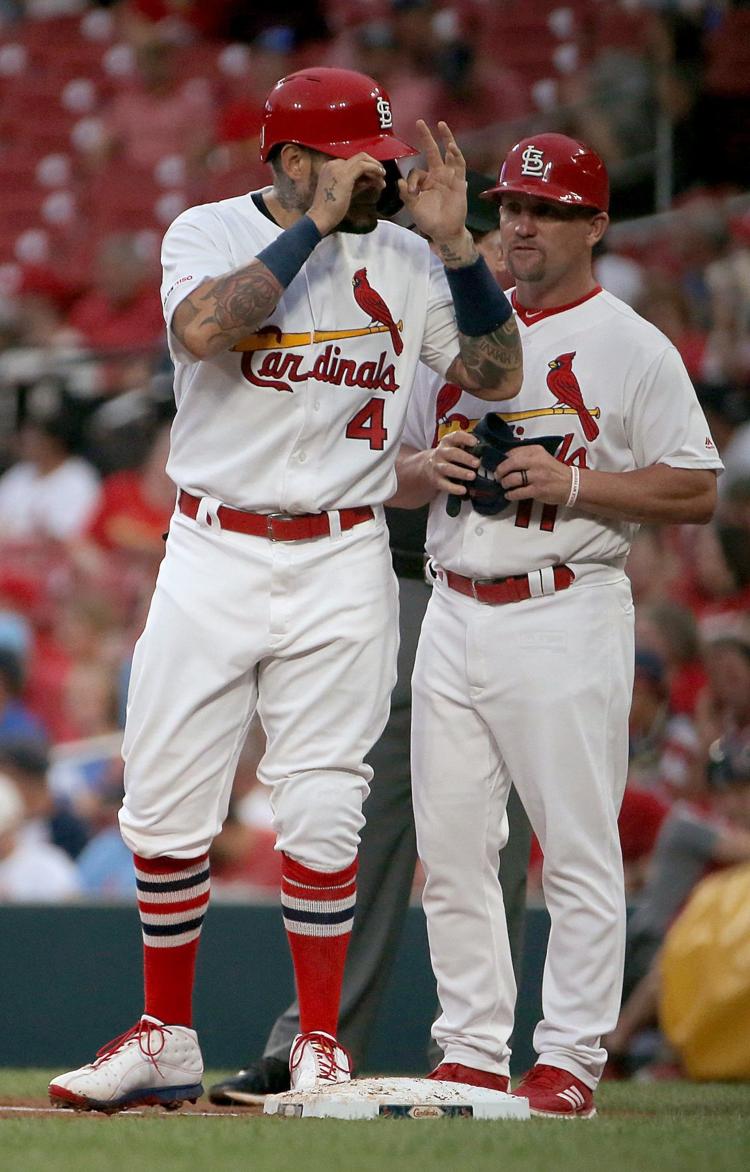 Cardinals v Brewers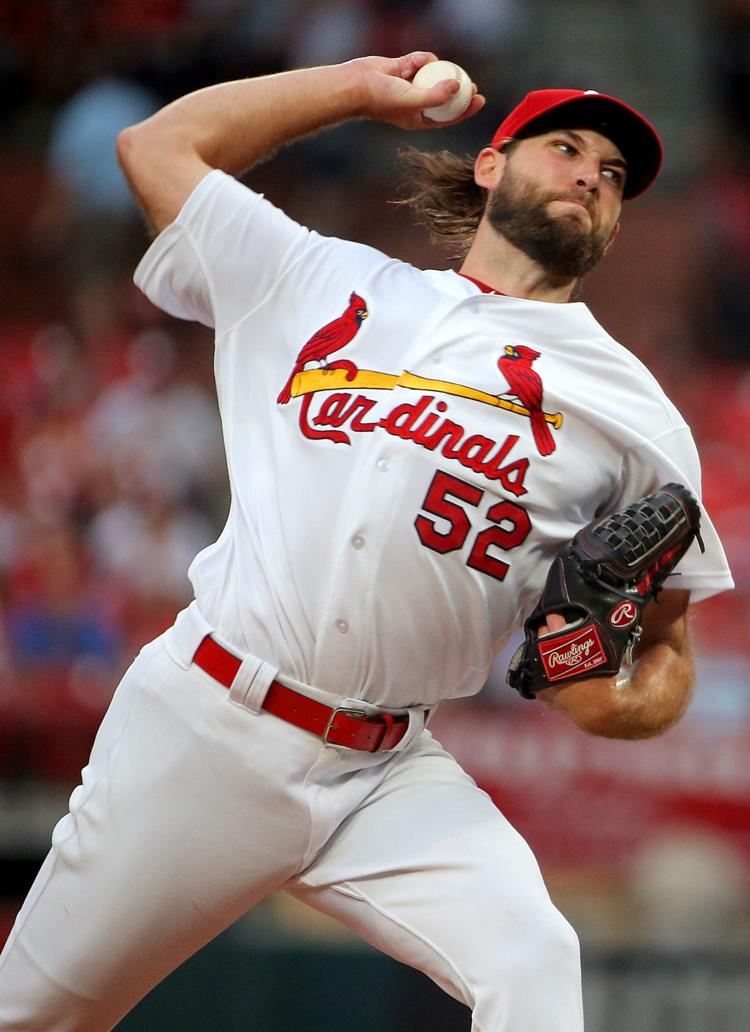 Cardinals v Brewers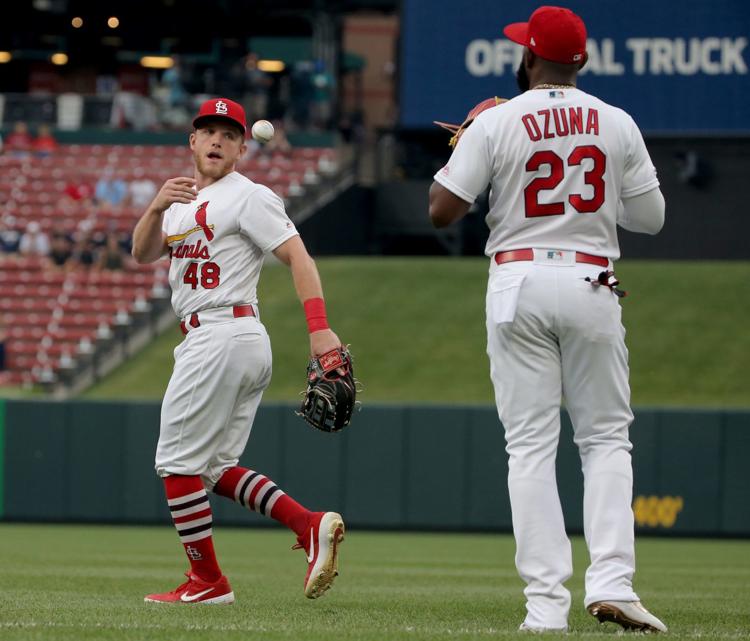 Cardinals v Brewers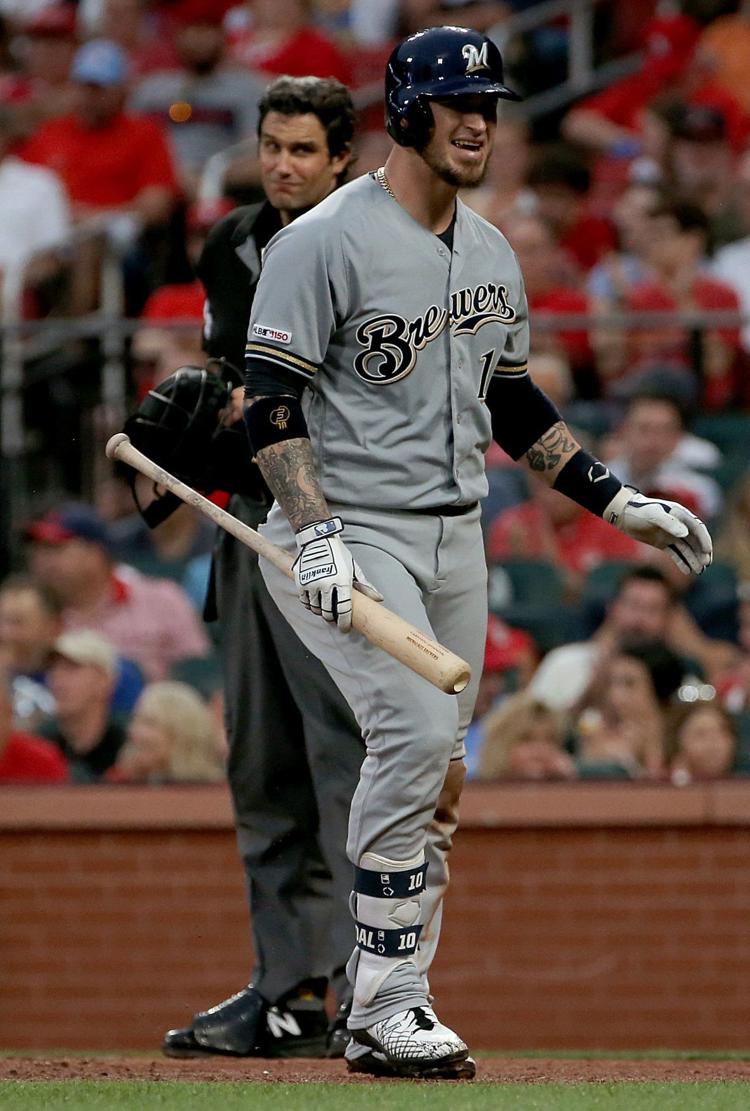 Cardinals v Brewers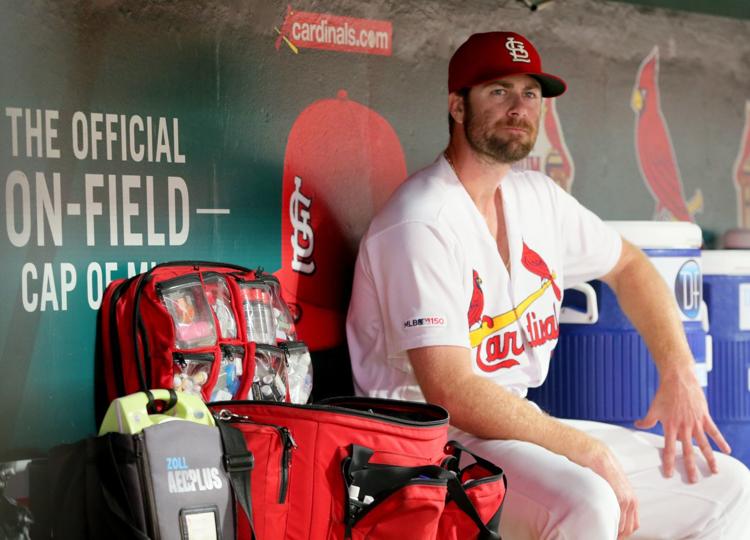 Cardinals v Brewers
Cardinals v Brewers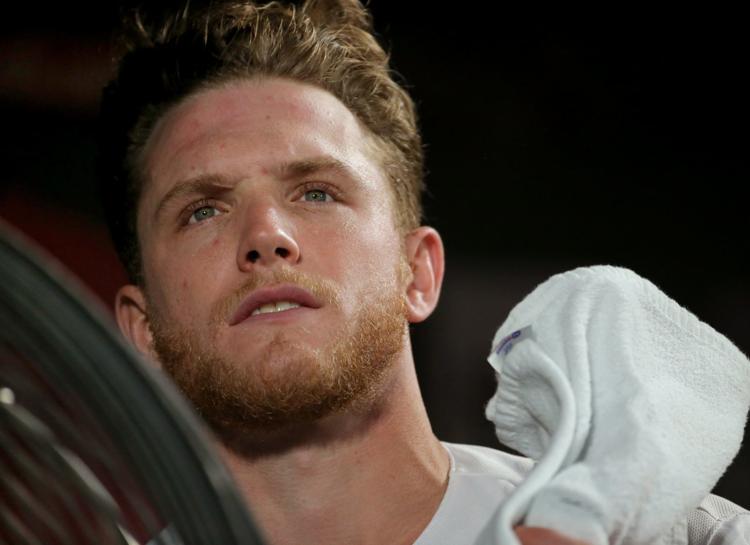 Cardinals v Brewers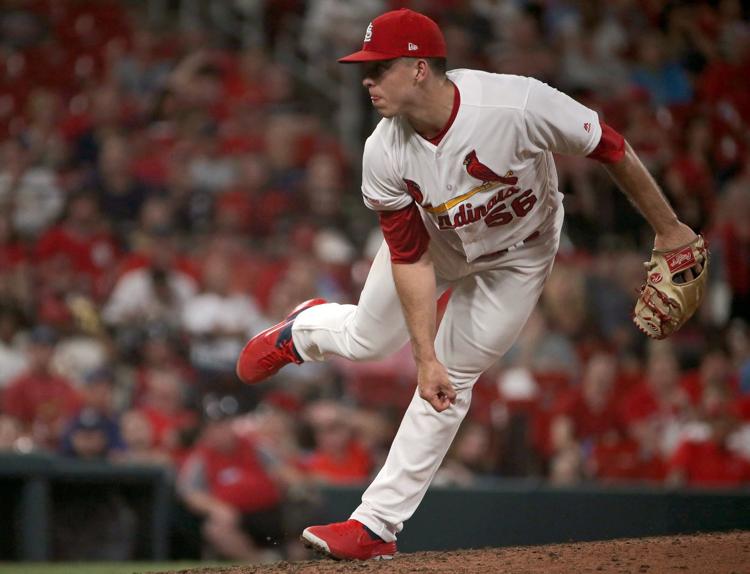 Cardinals v Brewers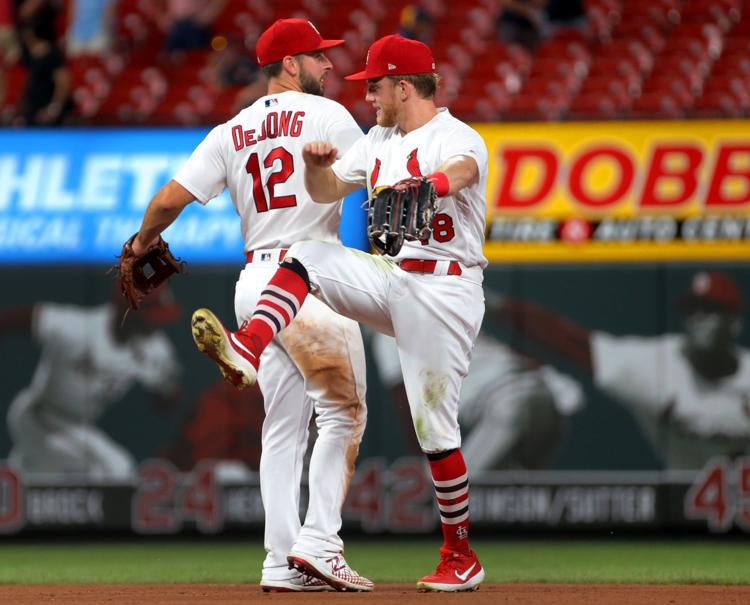 Cardinals v Brewers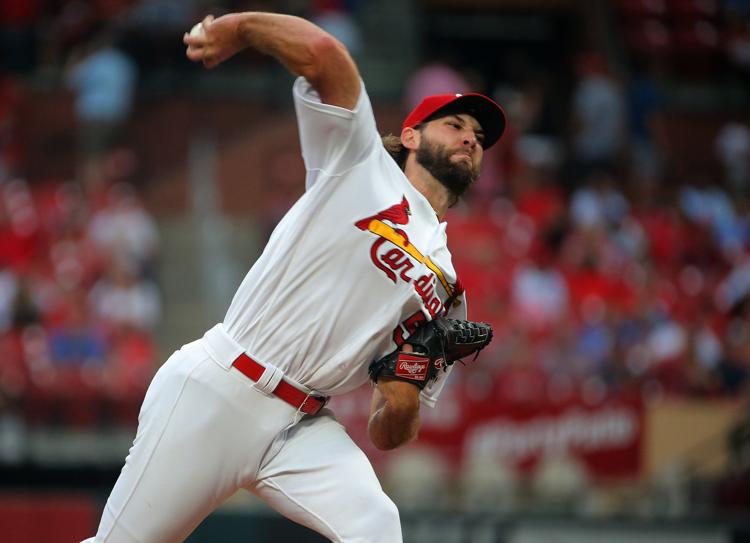 Cardinals v Brewers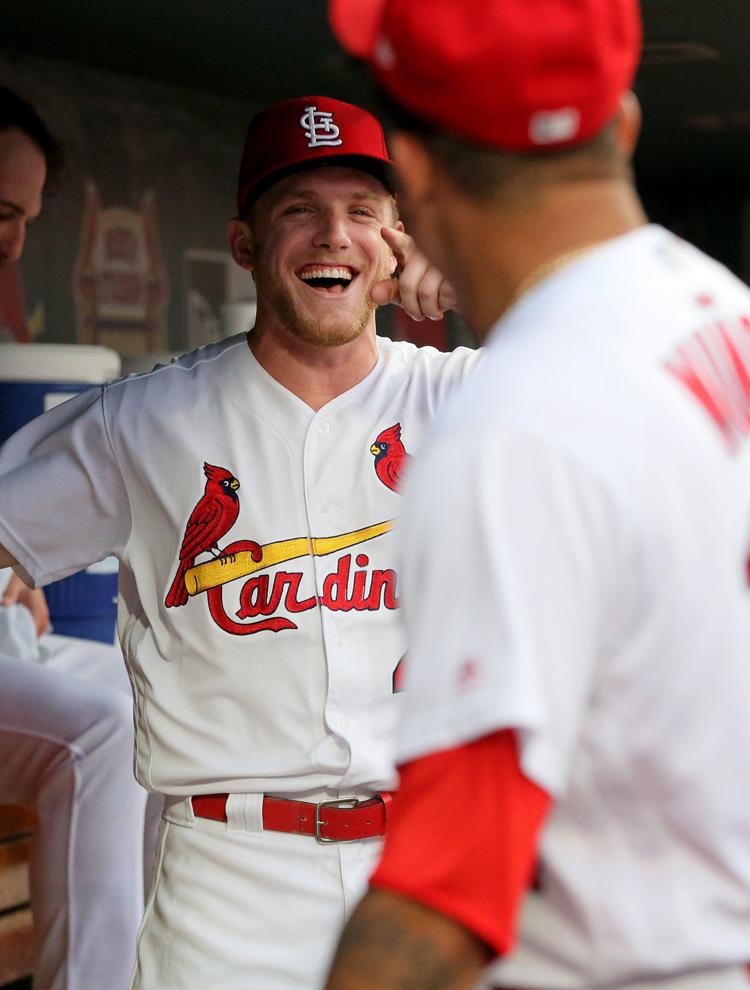 Cardinals v Brewers
Cardinals v Brewers
Cardinals v Brewers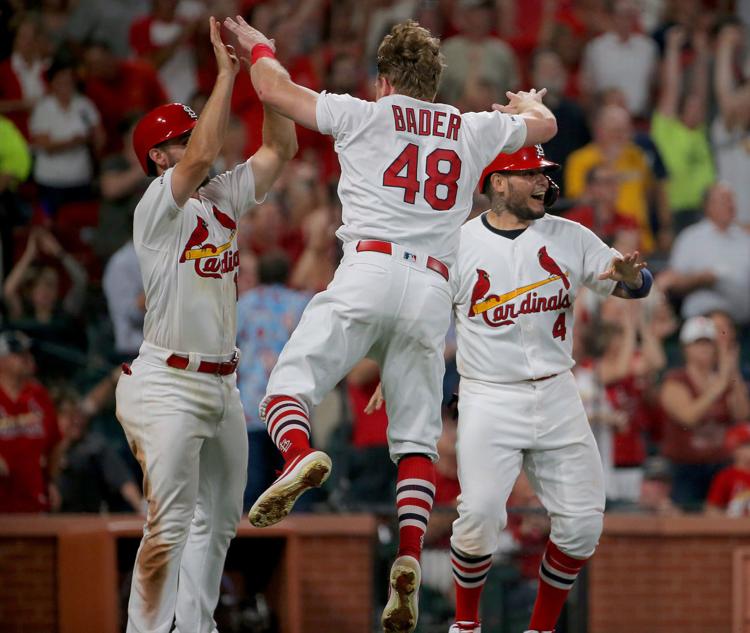 Cardinals v Brewers