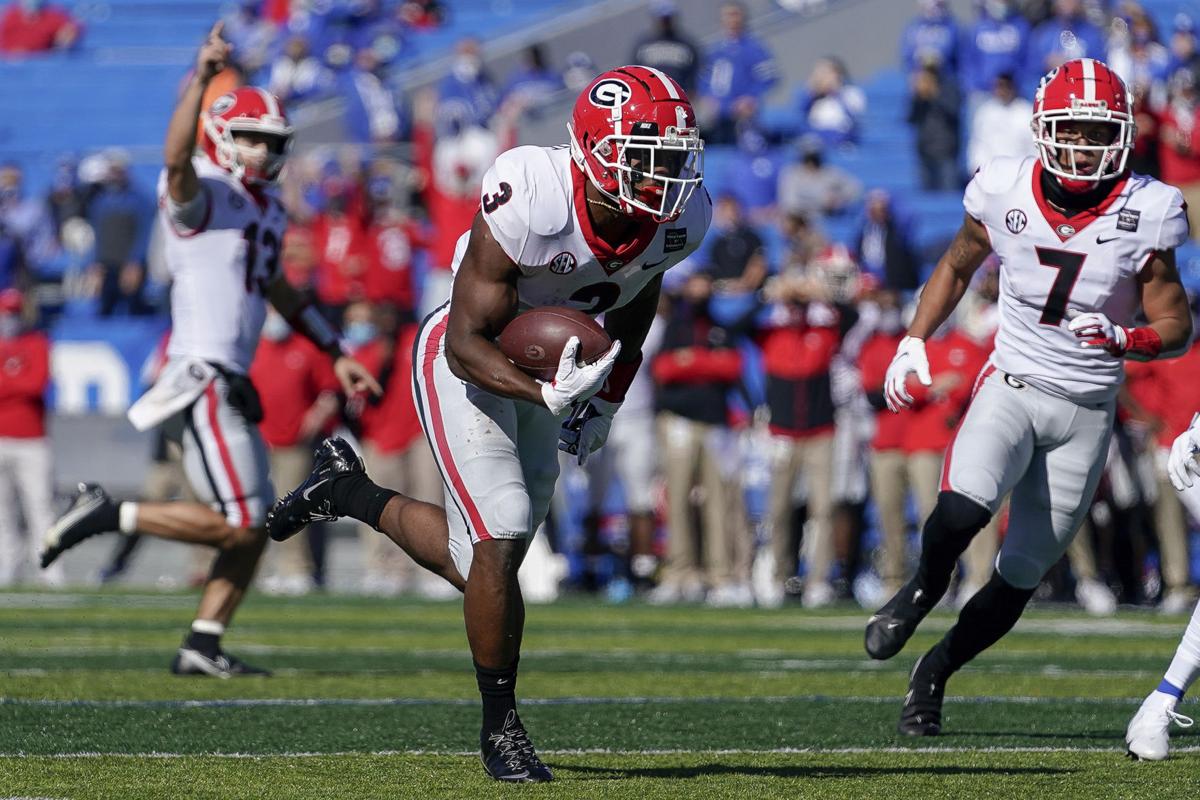 This is not Gary Pinkel's SEC East.
Pinkel coached Missouri to the 2013 and '14 SEC Championship games while winning 23 of 28 games. Memories of those fun days — Mauktober! — faded fast for TigerFan.
The Tigers have enjoyed just two winning season since then and the competition on their side of the conference has only become tougher.
Florida and Georgia are leveraging their vast resources and built-in recruiting advantages to gain division domination. Everybody else on this side of the conference must fight for second-tier bowl berths.
Florida became Florida again after years of underachievement. The resurgent Gators are 26-6 during the last two-plus seasons under Dan Mullen.
Had they hired Chip Kelly to replace Jim McElwain, the Gators might still be sputtering. Instead they brought back Mullen, who was Urban Meyer's offensive coordinator during Florida's previous glory days.
"You have a play-caller in Dan Mullen and let's be honest … the way he develops quarterbacks, the way he calls games on game day I don't know there's many or any in his league," former Auburn coach Gene Chizik said on SEC Football Final. "They go on a 14-play, 75-yard touchdown drive or they go on a four-play (drive). Pick your poison. This is one of the most potent offenses in college football and they seem to get better every week."
Great talent plus great coaching equals lopsided victories like Florida's 41-17 thrashing of Mizzou in The Swamp. The Gators exploited their talent edge at every position.
First-year Missouri coach Eliah Drinkwitz has stepped up the Tigers' recruiting effort, but the SEC's competitive level remains unmatched in the country.
"In this league I've come to the point where every week you're facing great players who are going to be playing on Sunday," Drinkwitz said during his Tuesday Zoom call. "You have to have great players yourself that can match those guys and a scheme that gives you an advantage."
That challenge will be underscored if the Tigers play Georgia later this season to make up their postponed game. The Bulldogs were consistently good under coach Mark Richt, but seldom great.
Under long-time Alabama defensive coordinator Kirby Smart, the Bulldogs have gone 40-10 in their last 3½ seasons. They would be College Football Playoff contenders this season too, but for the quarterback turbulence they encountered during this COVID-19 campaign.
"In the SEC East in the last 20 games we were 19-1 until tonight," Smart said his 44-28 loss to Florida. "I told the team, this is the first time in the last, I'm going to say four seasons . . . that every game we have played in, every game we have played in, we have really been in control of our destiny. Honestly right? We're 19-2 in the East. So I'm not going to say the sky is falling, everything is coming down."
No, the sky is not falling. This is not 2013, when Florida and Georgia posted a combined 12-12 overall record and an 8-8 conference mark while Missouri rose up.
These days the Gators and Bulldogs are smothering the division.
Tennessee may have the best shot at challenging them, given the revenues its massive fan base can generate. The Vols showed promise with consecutive 9-4 seasons before stalling out under coach Butch Jones.
Their current four-game losing streak put successor Jeremy Pruitt under duress, which led to defensive line coach Jimmy Brumbaugh's in-season dismissal.
Kentucky became competitive under Mark Stoops. But the Wildcats' one big run during the previous decade — their 10-3 breakout in 2018 — failed to get them past the Bulldogs. Now they have fallen back into the SEC pack.
South Carolina has mustered just one 9-4 finish the since 2014, when the Gamecocks finished 11-2 for the third consecutive seasons under Steve Spurrier. Their 2-5 start this season sent classy coach Will Muschamp packing with a $13 million buyout.
"I think, as we sit here today and think about college football … It's a time when everybody lights up a scoreboard," South Carolina athletic director Ray Tanner said. "The 10-7 games are a distant memory, so I think that's important that we get an offensive-oriented type of situation, whether it's the head coach or fantastic coordinator, to move the needle in that capacity."
Trouble is, the SEC powers have embraced the go-go offense too. One by one, the top programs sought more ways to exploit their elite playmakers.
"There's lots of really, really good players playing this game right now," Pruitt observed Monday. "There's quarterbacks that are prepared coming out of high school that can get people the ball out there in space."
Drinkwitz has such a quarterback in redshirt freshman Connor Bazelak. The Tigers also use creative formations and movements to hit big-gainers set up by Larry Rountree's power running.
Ask LSU defensive coordinator Bo Pelini about that.
But making headway will remain a daunting task with Florida and Georgia finally going full-tilt. Like Drinkwitz likes to say, college football is a bottom-line results business.
And great results in the SEC Beast will be hard to come by.