On paper, the Nashville Predators appeared to be more formidable than the Dallas Stars as the second-round Blues opponent.
The Predators won the Central Division title with an experienced and talent-laden roster. They were playoff-tested, too, having reached the 2017 Stanley Cup Finals with many of the same core players.
But the NHL postseason takes place on choppy ice, not computer printouts. This spring is proving that the "it" factor is far more important than relative personnel strength.
And like the Blues, the Stars have it going on. They sputtered through the first half of the season, just like the Blues, before finding a winning identity down the stretch.
"They finished really strong, too," Blues defenseman Colton Parayko said after practice Tuesday. "When you finish like that — we have it in here as well — everything seems to be going right, it's a good feeling."
The Stars didn't have to fire their coach to trigger a turnaround, but they endured plenty of midseason turmoil. Chief executive officer Jim Lites unleashed a profane, for-the-record verbal attack on Dallas stars Tyler Seguin and Jamie Benn in late December.
First-year coach Jim Montgomery appeared to reach wit's end two weeks later. "I'm very frustrated that I have not been able to gain consistency in our performance, and I haven't been able to change the culture of mediocrity," he told reporters after a 3-1 loss to the Blues on Jan. 12.
The Stars sank to 23-21-4 on Jan. 17 and in danger of missing the playoffs for the ninth time in 11 years.
"We had a lot of changes this year and a lot of uncomfortable conversations throughout the year," Seguin told reporters after Monday night's victory over Nashville. "Guys came out of their comfort zones, and that's what has made us a closer team."
Finally the Stars came together and gained traction, finishing with a 20-11-3 flourish to grab the first wild-card spot. They lost two of their first three games to the Predators in the first playoff round, then won three consecutive games to advance.
They have a hot goaltender in Our Town's Ben Bishop, who stopped 206 of the 218 shots he faced from Nashville. They can attack with Seguin centering Benn and Alexander Radulov on an elite top forward line.
John Klingberg, Esa Lindell and emerging star Miro Heiskanen provide skill and mobility on the blue line.
Their supporting cast veterans are excelling, too, most notably the tenacious checking line of Radek Faksa centering Blake Comeau and Andrew Cogliano. Young forwards Roope Hintz and Jason Dickinson have brought energy.
Collectively, the Stars got better as their series with Nashville progressed. So Monday night's clinching 2-1 overtime victory was no fluke.
"I think the journey through the year toughens you up, and it definitely did for us," Montgomery said during his postgame news conference. "You have to face adversity to get better as a group, especially when it's your first time together.
"The trust has grown. The trust is players to players, players to coaches and coaches to players. It's everyone."
The Stars have joined the Blues, Colorado Avalanche, Columbus Blue Jackets and New York Islanders as unlikely Cup contenders this spring. The Carolina Hurricanes are trying to join that disruptive club after extending the defending Cup champion Washington Capitals to the seventh game of their series Wednesday night.
"Momentum is probably the biggest thing," Parayko said. "Just finding your stride at the right time, feeling good. That produces your best game, gives you your best chance. Those teams that caught something at the end of the year are continuing to push. That's a common theme."
As for the Predators, they joined the Tampa Bay Lightning, Pittsburgh Penguins, Calgary Flames and Winnipeg Jets as major playoff disappointments this spring. We kept waiting for the Preds to get it together, but they didn't, despite adding rental forwards Mikael Granlund and Wayne Simmonds before the trade deadline.
Superstars are supposed to give teams a playoff advantage, but as of Monday night 11 of the league's top 17 scorers were on the outside looking in.
Nikita Kucherov, Connor McDavid, Sidney Crosby, Johnny Gaudreau, Patrick Kane, Evgeni Malkin, Steven Stamkos, Blake Wheeler, Aleksander Barkov, Brayden Point . . . many stars failed to reach the postseason or exited in the first round.
Strong team play and hot goaltending can negate impressive individual talent. So here we are, with the surging Blues playing the surging Stars with a ticket to the Final Four at stake.
"I feel like at this point in the playoffs, with eight teams remaining, that's how all the teams are feeling now," Parayko said. "That's what's tough about the playoffs — everyone is feeling good, everyone is continuing to push. We've got to try to take the momentum and use that advantage."
---
WHERE ARE THE LEFTIES?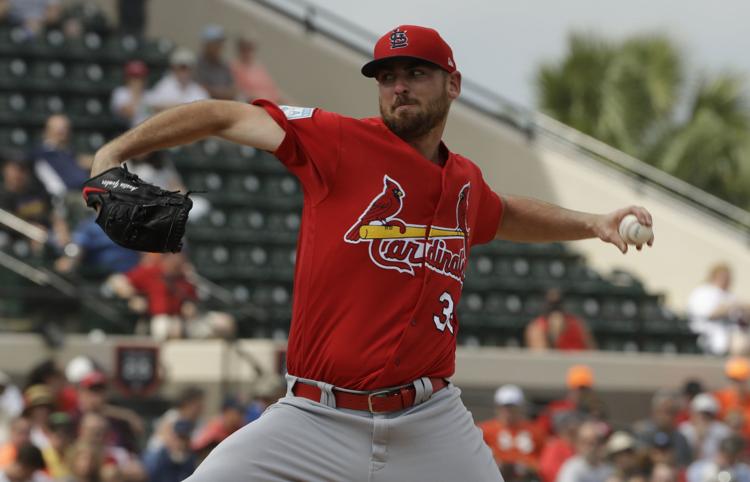 QUESTION: Seems like we need more lefties in the 'pen and rotation. Do you see the FO making any changes ?
GORDO: Ideally the Cardinals would have at least one lefty starter and maybe, just maybe, that could be Austin Gomber some day. But he is a back-of-the-rotation starter or perhaps a middle reliever. As for the bullpen, Tyler Webb appears to be more a depth guy, a Memphis shuttle guy until he exhausts his options. Maybe Brett Cecil makes it back for the second half of the season. Would the Cardinals look outside the organization to balance up the staff? Perhaps, but the current pitching depth (soon to augmented by Luke Gregerson) is currently an organizational strength. There is not much motivation to add to that group. And suddenly all of these injuries have moved some potential trade chips off the table.
---
FOLLOW-UP:  Milwaukee presents a horrible matchup for the Cards with all their lefthanded bats. For an organization that is supposed to have a plethora of pitching depth, how does this team leave camp with only only one lefthanded pitcher on the staff knowing you play your division rival 10 times in the first month? It appears this team was badly constructed at the start. Would you agree?
GORDO: Again, ideally the team would have more lefties in development. As we've seen, buying a lefty in free agency (Brett Cecil!) is a hit-or-miss proposition. But high-end pitchers can get hitters from both sides of the plate out. I would take quality over righty-lefty balance -- unless those lefties are very good pitchers, capable of being more than mere specialists. In other words, I'd rather develop a Dakota Hudson or Ryan Helsley than add a Jeff Fassero.
CAN CARDS FIND A YELICH APPROACH?
QUESTION: The Cards' approach to Yelich borders on the absurd. Either observe how other teams get him out, stop throwing him fastballs over the plate, pitch him inside or walk him. Can we all agree that Tony LaRussa would have directed an old-school approach long before this player morphed into Babe Ruth?
GORDO: It sounds like Mike Shildt is ready to concede that walking him deliberately might be the only way to address this. Pitching carefully is not good enough because it only takes one slight mistake for Yelich to launch another rocket.
IS THERE ANY WAY STL DOESN'T GET AN MLS TEAM?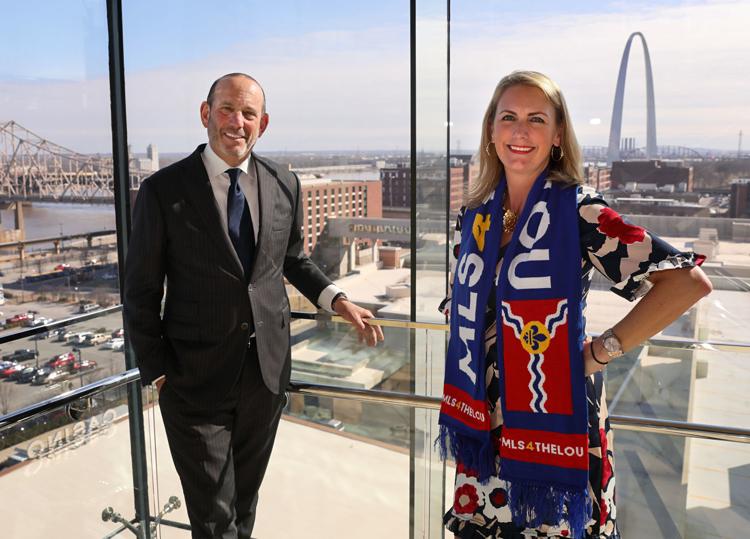 QUESTION: Do you see any realistic way that STL does NOT succeed with the MLS bid? Care to wager a likelihood percent of success?
GORDO: I see the MLS as a 80 percent bet. How does it fail? The MLS itself hits an economic wall and takes St. Louis down with it. That or the team hires Kevin Demoff to run the team as president.
FOLLOW-UP: What impact do you see an MLS team having on Saint Louis FC? Will attention and fans be drawn away from our local USL team, or could an MLS franchise increase overall interest in professional soccer around the region and spur greater fandom for both teams?
GORDO: That's a good question. I haven't put much thought into that or asked those folks what their long-term outlook is. Can both franchises survive in the market? I dunno . . . the MLS will need every last fan.
DID THE BLUES OVERLOOK BINNINGTON BEFORE?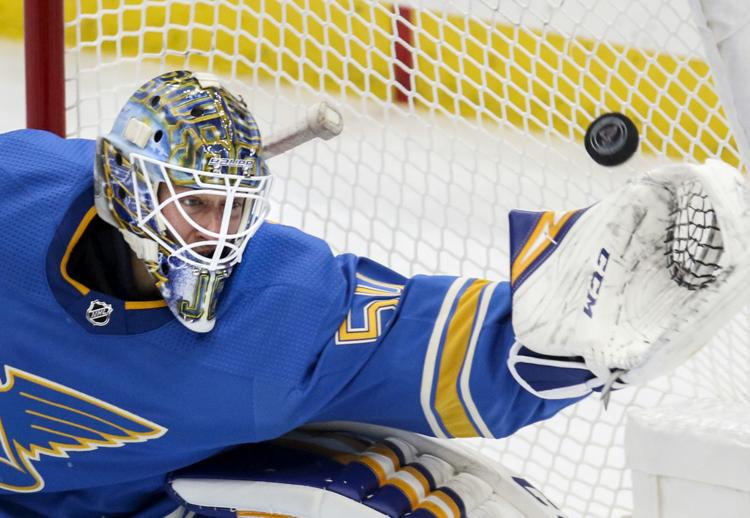 QUESTION: Why was Binnington overlooked for so long? I looked up his minor league stats, and he had multiple seasons in which he put up numbers similar to what he has done with the Blues this season. I wonder if this isn't another case of an organization wanting the guy that looks the part to succeed over the guy the guy that actually produces (I think of how quickly Colby Rasmus got promoted while guys like MCarp and Allen Craig had to grind through the minors and then perform as bench players before getting a full-time shot).
GORDO: Binnington's problem was Ville Husso in his way: Husso had a .922 save percentage in 2017-18 in San Antonio and .920 the year before in Chicago. So Jordan was No. 4 until Husso got hurt. Then he became No. 3 and he earned the call when Chad Johnson failed, There is nothing unusual here. Jake Allen spent 3 1/2 years in the minors before sticking. Ben Bishop spent the better part of four seasons in the minors -- and part of a fifth, after going to Ottawa -- before he finally stuck. That is not unusual with goaltenders.
HOW BAD IS THE NHL PLAYOFF OFFICIATING?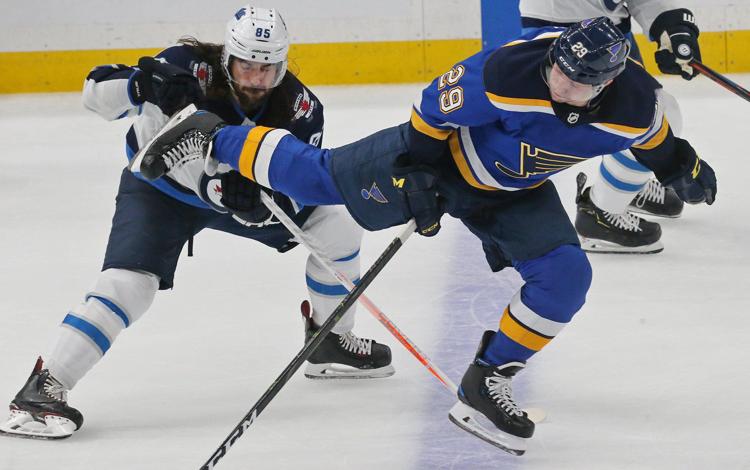 QUESTION: Why does the NHL play by two separate set of rules for what constitutes a penalty during the regular season and playoffs? It got so bad last night that even the announcers were making fun of how out of control the game was getting with the amount of pushing, grabbing and pulling players down that went uncalled? I know you can't call everything, but it literally took blood being spilt for the first penalty to be called last night.
GORDO: No kidding. Once they sanctioned tripping Thursday night, all bets were off. Like you say, it took a vicious head shot and/or blood to get their attention. This was an over-correction from some touch fouls called earlier in the series, like an offensive zone trip call on David Perron and a defensive zone trip call on Jay Bouwmeester in the defensive zone.
SEMI-RELATED FOLLOW-UP:
QUESION: How do you think the league felt about a 33 year old man beating a 19 year old boy unconscious on national TV? I know Svechnikov supposedly started the fight with Ovi, but this can't be a good look for the NHL. You're a disciple of the old Chuck Norris Division of hockey, what did you think of the KO and did it have anything to do with Oshie getting run into the boards in game 4?
GORDO: I am not as hard as Ovechkin on some others. Yeah, he should have pulled up. But he is not fighter by trade, so he doesn't get the etiquette. Also, the kid wanted to rumble. It's not like Ovie was looking to pick on him
WHAT ABOUT HUDSON'S AND FLAHERTY'S SLOW STARTS?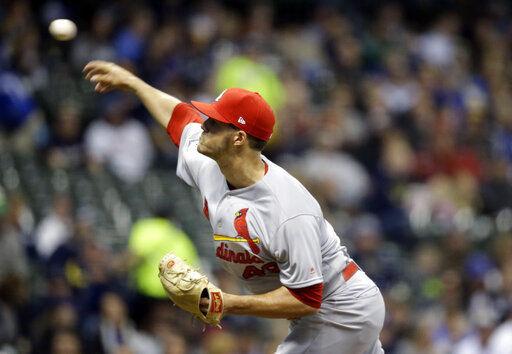 QUESTION: What are your thoughts about the slow starts by Flaherty and Hudson?
GORDO: Hudson is a bigger concern. He was missing often and by a lot with his location. With all the pitchers coming and going on the Memphis Shuttle to keep fresh arms available, I could see him land back at the Triple-A level at some point to build confidence. As for Flaherty. I would expect him to be fine. The league has a book on him now so he has to adjust as hitters adjust. This is just part of the normal process. 
FOLLOW-UP: Flaherty throws too many pitches early in a game. He does not have good enough stuff to strike out everyone, as they foul him off. Anyway he can learn to pitch to contact?
GORDO: He has great stuff but, like Carlos Martinez, he must learn the value of a good pitch leading to weak contact. Both pitchers were able to overpower hitters in the minors, but hitters at this level can spoil pitch after pitch.
WHAT'S WITH THE GRANDSTANDING BAT FLIPS?
QUESTION: IMO there's a difference between "Let the kids play" and "Let the kids pimp a 4th inning home run in April by tossing their bat and screaming at the dugout". There's an appropriate batflip line. Dietrich crossed it, Anderson crossed it and pitchers reacted accordingly. Archer is one of those young, emotional guys MLB is trying to market and even he had an issue with Dietrich.
GORDO: I'm with you and Randal Grichuk on that. Maybe I'm just an old grump, but does Tim Anderson want a pitcher pointing to him after a strikeout, yelling stuff and perhaps dancing on the mound as well? Probably not. I like the emotion in sports, but a measure of "act like you've done it before" is always appreciated. I watch a football game and team is down 38-0, yet players are celebrating big hits on defense and theatrically signaling first down after pass completions. Please.
FOLLOW-UP: I am with you on old school baseball. You stare down homerun off me I GUARANTEE you do not want to dig into deep in the batters box the next time you are up to bat.......
GORDO: I mean, if it's game-winning blast, great, stare at it. But a mid-game homer in a meaningless game in April between two teams going nowhere . . . come on.
TIME FOR SOME TIGER (WOODS) TALK
QUESTION: Tiger Woods, coming back from major back surgery in his mid 40s, to defeat the field that is 15 years younger. Reminds me a lot of Tom Brady -- super rich (even by elite athlete standards), doing things that simply shouldn't be physically possible based upon all previous history in their respective sports. I may be a cynic, but give me a break ...
GORDO: Older players have done great things on the tour. Ask Hale Irwin. Tiger has had multiple procedures and a multiple swing adjustments, but he is in tremendous shape -- a trend he started on the tour, BTW -- and he is going to win some more tourneys. He has figured out how to succeed within his limitation.
ARE BLUES FANS SPOILED?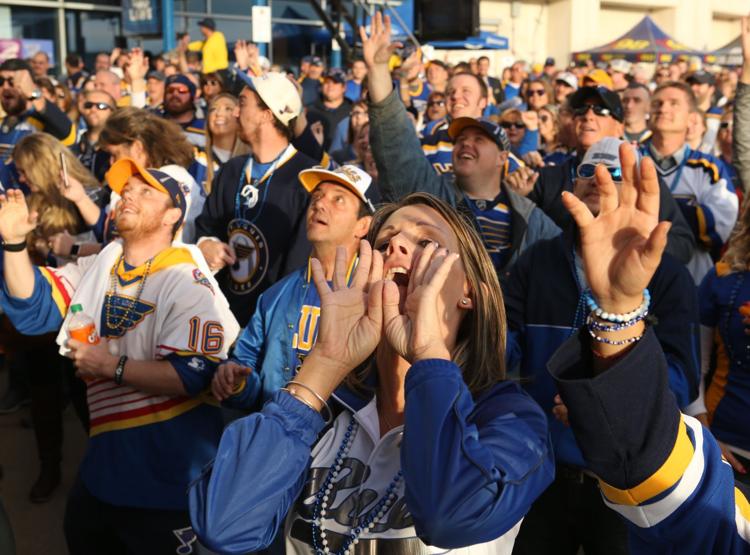 QUESTION: In his last chat, your colleague Jim Thomas suggested we Blues fans were spoiled for not appreciating how many times the team has made the playoffs over the last 30 years. While losing in the first or second round each year is outstanding work when compared to watching the Rams' futility, I think it's only fair to hold the team to a higher standard, especially after just being outplayed at home for 2 games. What say you, Jeff?
GORDO: The point is, you could live in Edmonton or Buffalo. At least the Blues have had a consistently good product, excepting the Bill and Nancy Laurie Tanking Period. And that does count for something.
CAN MIZZOU HOOPS RETURN TO GLORY DAYS?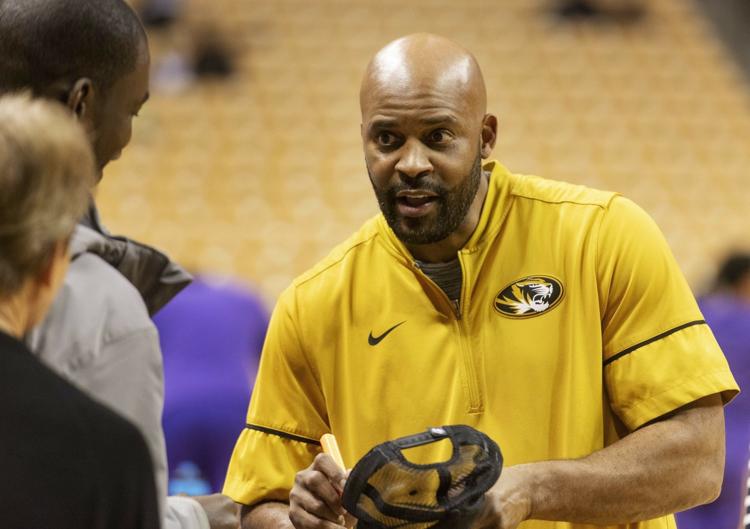 QUESTION: As a long time sports fan I find myself very apathetic towards Mizzou basketball these past few years and that really bothers me that I feel that way. I was at the top row of the Hearnes Center the night Lee Coward hit a jump shot from the corner to defeat Danny Manning and Miracles (thought the place was coming down!). I have fond memories of The Antlers leading the crowd in chants of "Sit down Billy!!" when Oklahoma coach Billy Tubbs was prancing the sidelines trying to one up Norm Stewart. Are those days gone forever (like my youth) or can Tiger basketball EVER get back to what it once was? Thanks!
GORDO: I believe the program can return to fairly regular tournament appearances, but these days every school is spending big on basketball and every season is a war. Given Mizzou's miserable fan support, becoming and remaining an upper-tier team in the SEC will be tough. Poor attendance diminishes the program's resources and creates a bad vibe for prospective recruits. I believe Cuonzo Martin will do an outstanding job, but this is a tougher business than ever before and he does not have the massive fan support that other schools have.
HOW'S THE CARDINALS CLUBHOUSE EARLY ON?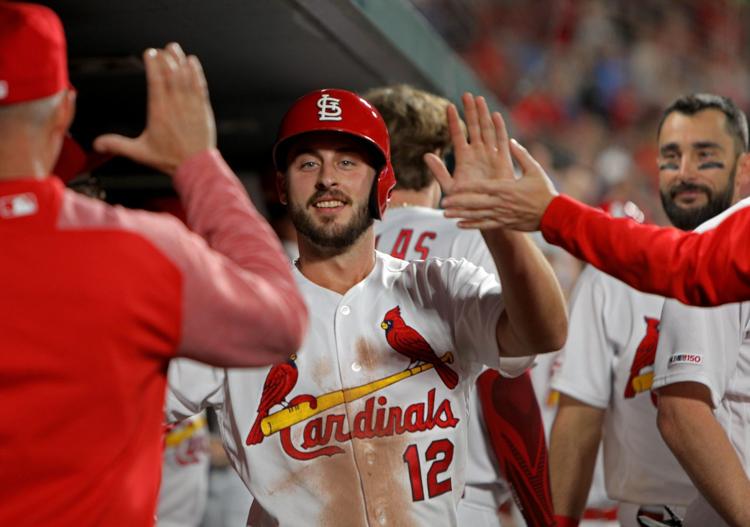 QUESTION: Fans heard the last few years about Cards having a poor clubhouse atmosphere. From what you could see was that true, and, if so, has it improved?
GORDO: The atmosphere has been fine, by all accounts. There will always be cliques -- on the Cardinals and every other team. And when the team sputters, that division becomes a bigger deal.
BASEBALL IS TOO LONG AND TOO SHIFTY, YES?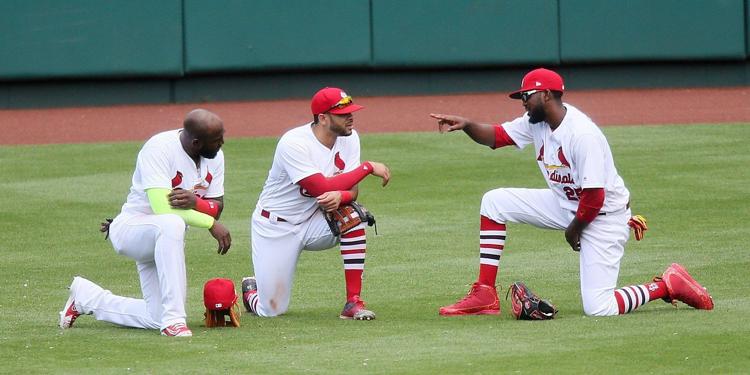 QUESTION: i guess it was only a matter of time before we Millennials also took the blame for killing America's pastime. Never mind that it was Bud Selig who presided over watering down the All-Star Game, orchestrating a PED coverup, and focusing his efforts on enriching owners rather than enhancing the fan experience, failing to actually market the sport well. I just wish I could find a ballpark that sells avocado toast.....
GORDO: Don't blame Bud Selig for the current style-of-game crisis: Hitters are looking to draw walks, strike out or hit home runs over the top of defensive shifts by creating an optimal launch angle. The game is played station-to-station, with a dizzying number of pitching changes grinding the game to a halt.
FOLLOW-UP: If they want to speed up the game, abolish batting gloves. Countless minutes are wasted each game with batters adjusting their gloves.
GORDO: Ah,, the legacy of Skip Schumaker . .
WHAT ABOUT WINNIPEG?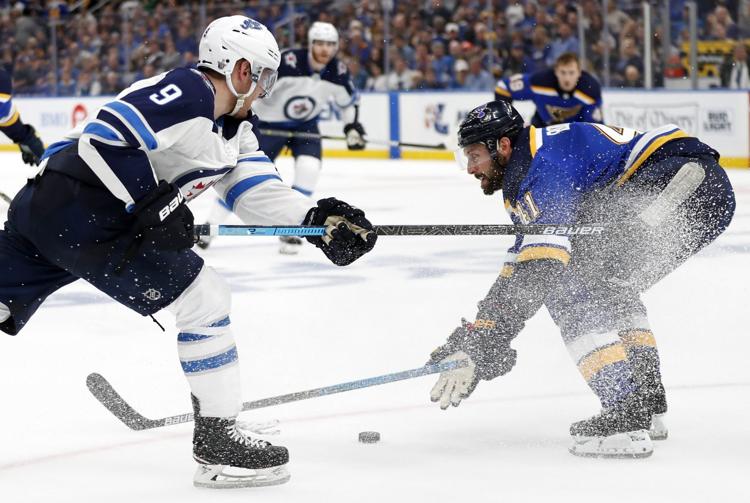 QUESTION: This Blues/Jets series has me curious: What is Winnipeg like as a city? Anything to see or do there, or is it a pretty depressing place?
GORDO: Winnipeg is the True North. Nice city, smaller than the St. Louis metro area by a lot. In the summer, the lakes are a great source of recreation. In the winter, there is no end to the snow.